AUTHORS
About this weblog
Here we'll explore the nexus of legal rulings, Capitol Hill policy-making, technical standards development, and technological innovation that creates -- and will recreate -- the networked world as we know it. Among the topics we'll touch on: intellectual property conflicts, technical architecture and innovation, the evolution of copyright, private vs. public interests in Net policy-making, lobbying and the law, and more.
Disclaimer: the opinions expressed in this weblog are those of the authors and not of their respective institutions.

Monthly Archives
January 29, 2006
It's nice when someone you're proud to know joins an organization you're proud to support. Derek Slater, whose excellent blog is among the top resources for commentary and analysis of digital copyright issues, has just joined the Electronic Frontier Foundation (EFF), where he'll continue to bring his prodigious energy and incisive, balanced perspective to the copyfight.
I've had the pleasure of working with Derek both at the Berkman Center for Internet & Society and at EFF, and I could not be more delighted to know even more people will be tuning in to hear what he has to say. Bravo to EFF, and congratulations, Derek!
Comments (0) + TrackBacks (0) | Category: Announcements
January 27, 2006
Blink ›
RIAA Actions "Not in Artists' Best Interest"
Well, yeah. We knew that. But this time it's coming from someone inside the record industry - Canada's Nettwerk Music Group, that country's largest record label. Nettwerk are defending (and taking the financial risk of a loss for) one of the victims of the RIAA's jihad on its customers on the principle that the ongoing legal campaign is not helpful to the artists it represents. No kidding, eh?
Generally, the law assumes that people control images of themselves. There are some exceptions, such as for public figures, crowd shots, public places, events of public interest, and so on. But I've always thought that the principle in US and most Western law systems is that you get to say "That picture is me" and exert some control over it.
Except that photos aren't just intellectual property. Among other things they're means of identification. Passports, for example, contain photos and there are some restrictions on what counts as a legitimate (legal) passport photo in the US. Even if you follow the law you may not be in the clear. A friend of mine recently traveled to Puerto Rico and had some serious hassles with US Customs for failing to look like her passport photo, including the memorable line "Well, you shouldn't have cut your hair." No, really.
Over in the UK, they've been accepting digital photographs of citizens for identification cards. However, people don't necessarily take the best digital photos and, according to The Reg story, the UK Passport Service is starting to wrestle with the maleability of the digital image.
The sequence apparently goes something like this - you take a digital pic that you think is you and submit it as a passport pic. It gets rejected. So you pop it into Photoshop or your favorite equivalent and touch it up a bit. Apparently, this is now frowned upon. So one is left to wonder precisely which photo-enhancing operations are legal, illegal, and which make a "you" image "not you" or vice versa.
I'm no photo wizard, but I regularly touch up digital shots for myself and friends - fixing light and color balances, sharpening features, blurring out unwanted intrusions into the frame, removing redeye. It's all still pictures of them, right? Maybe, maybe not. And if it's not a picture of that person any longer, who has what rights to the image's use?
Comments (4) + TrackBacks (0) | Category: Laws and Regulations
...except when the Cartel does it. No, really. As this year's Sundance movie festival winds to a close, the MPAA is shamefacedly admitting it pirated a film. Well, sort of. They don't all seem to be speaking from the same script.
The bootlegging apparently took place late last November, when the film This Film Is Not Yet Rated was itself submitted for an MPAA rating. The documentary attempts to uncover the secretive MPAA ratings process, the people who do the rating, and apparently takes a fairly critical look at this process and American culture.
The MPAA is still denying charges... err, well, sort of. Some of the MPAA's officers and lawyers appear to be admitting that they did pirate the movie, but for what they claim are good reasons. Clearly the filmmaker's investigation into the MPAA's movie-rating process and its prejudices hasn't sat well with the MPAA. And, as the LA Times story points out, the MPAA appears to be operating under a double standard - telling the public that "ALL forms of piracy are illegal" but trying to justify its own piracy. Of course, if the MPAA is forced to admit that there are good reasons for making personal copies... well, camel, nose, tent.
Comments (3) + TrackBacks (0) | Category: IP Markets and Monopolies
January 19, 2006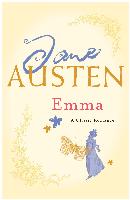 The NYT reports that Headline publishers (an outfit nearly impossible to Google) will be re-issuing Jane Austen classics as "Classic Romances."
Don't look for her anytime soon on Oprah, but Jane Austen, dead since 1817, is about to get a jolt of 21st-century image-making. When it is finished, Austen, the clergyman's daughter whose novels include "Sense and Sensibility," "Pride and Prejudice" and "Emma," will reemerge among the royalty of romance. In May, Headline publishers will issue her six novels as "Classic Romances," with glossy pastel covers depicting dashing dandies and bonneted Regency beauties, Reuters reported yesterday from London.
Yup, even though Austen's books are all in the public domain, so Headline gets no copyright exclusivity in their publication, the publisher still thinks it can make them profitable with clever packaging and marketing. That's probably right. Just as filmmakers could attract audiences to the remakes of Pride and Prejudice or the update to Emma in Clueless, so book publishers can find new audiences who wouldn't want to (or think to) retrieve the dry ascii from Project Gutenberg.
As Headline's search page describes:
All six of Jane Austen's novels are being packaged so they appeal to the fiction-buying public, rather than as either dusty academic texts or film tie-ins. A HUGE untapped market \n
More power to them. It is a truth universally acknowledged, that a publisher in possession of a good audience, must be in want of a text. (with apologies to Jane Austen)
Comments (3) + TrackBacks (0) | Category: IP Markets and Monopolies
January 11, 2006
How many trademark infringements can you spot in the The Million Dollar Homepage? Among all the ads for free porn, free domain names, and free gambling (only the first click is free), I spot least eBay and Yahoo! logos that don't go to those companies' websites. I can't tell whether they're associated listing services, click-through affiliate links, or phishing expeditions, but I imagine the companies would have a decent trademark claim against someone who used the logos for unrelated commercial gain. Even those offering companion services, such as eBay listing facilitators, might not win with a TM fair use defense.
See this Washington Post story for more on the site and its bubble-story.
Comments (1) + TrackBacks (0) | Category: Culture
January 9, 2006
(We're back, with thanks to Corante for giving us bigger and better hardware.)
Gavin Baker of FreeCulture.org sent me a note asking for people to sign up for their Pledge to boycott DRM campaign. This is really a "no brainer" for me. I cancelled my Sony-BMG membership years ago when they put out their first copy-locked audio disk and I haven't bought a new CD from a store in almost five years. (I do still buy direct from artists/DJs and haunt used-music stores.)
FreeCulture's modest 500 signature goal has been doubled so far and I wouldn't be surprised to see them get 5000 signatures.
Comments (1) + TrackBacks (0) | Category: Culture