« Breaking DRM Gets New Protections | Main | The Revolution Will Have Permission »
July 28, 2010
Is Wikileaks the Napster of Confidential Information?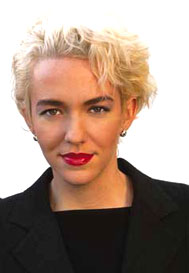 Boingboing's Xeni Jardin was on
the Rachel Maddow show
earlier this week making an interesting point. Xeni suggests we look past Wikileaks itself to the question of who owns secrets. She and guest host Chris Hayes discuss the idea that this is a transformative moment similar to the mass emergence of Napster for music sharing, or BitTorrent for movies/games/software/television.
Xeni also posted about the interview on boingboing, with links to related blog items.
The discussion is clearly going to continue and I have yet to figure out exactly what I think about it. I personally find it fascinating that the Obama administration is having conniptions where the UK government's response is something along the lines of "meh." There's clearly a form of power involved here that isn't involved in P2P networks that share entertainment content. Government secrets and ownership of information represent a strong form of control, but haven't we argued for years that the Copyright Wars are really control wars? Control over peoples' opinions, actions, opportunities? Maybe Xeni is right and they are of the same ilk.
Comments (0) + TrackBacks (0) | Category: Big Thoughts
POST A COMMENT