AUTHORS
About this weblog
Here we'll explore the nexus of legal rulings, Capitol Hill policy-making, technical standards development, and technological innovation that creates -- and will recreate -- the networked world as we know it. Among the topics we'll touch on: intellectual property conflicts, technical architecture and innovation, the evolution of copyright, private vs. public interests in Net policy-making, lobbying and the law, and more.
Disclaimer: the opinions expressed in this weblog are those of the authors and not of their respective institutions.

Monthly Archives
May 26, 2011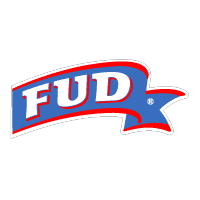 Do pictures of stockbrokers on the trading floor of the New York Stock Exchange belong in a story about insider trading?
If you're Talking Points Memo, yes
. On the other hand,
if you're NYSE, no
.
NYSE sent a letter to TPM claiming that the photograph accompanying that original TPM story violated NYSE Group's "Registered Trademarks." This is... um, hogwash I think is the polite term. First of all, a trademark isn't a copyright. To violate a trademark is to create confusion about the mark and anyone who thinks the TPM story was published or endorsed or paid for by NYSE is on crack. The use of the photo with that story isn't going to confuse anyone about what NYSE does, another purpose of a trademark.
This is pure legal FUD, and shame on NYSE's lawyers for it. (h/t to Volokh Conspiracy for the original pointer.)
(Full disclosure: I work for a company in the financial industry; as such I'm prohibited from trading in certain instruments related to the financial industry. The company I work for does send lots of order flow to NYSE and we have products and corporate agreements in conjunction with them. I've even partied on the NYSE trading floor, once. If any of that constitutes conflict of interest, well now you know about it too.)
Comments (1) + TrackBacks (0) | Category: IP Abuse
May 25, 2011
For a while in the 80s and 90s it seemed like shared universes were all the rage. The idea was that one or two authors would create a premise - usually an idea/event/location/character and then invite their friends to write in that universe. Reusing characters, sharing settings familiar to readers, and building on the central foundation were all common themes. The two shared universes I spent the most time in were the Wild Cards and Borderlands spaces. Commentaries about teen escapism can be elided, thank you.
After more than ten years with no material, Terri Windling's Borderlands have returned with a new anthology called "Welcome to Bordertown". As with many sub-cultural things, the Borderlands have been kept alive in the past decade by fans who have celebrated the ideas and characters in games and costumes and of course fan fiction. The signature "punk elf" has permeated the genre and spawned dozens of imitators and homages. A new generation of readers has found the books, and some of those who loved the Borderlands universe as kids have grown up to work as writers themselves. The new volume collects some of this new enthusiasm as well as bringing back old favorite authors as well as new voices.
Some of the old material is now available on the "Welcome to the Bordertown" Web site - including free-to-read copies of three of the stories from past publications in the shared universe. Other material is posted elsewhere; I would be remiss if I didn't point out that Copyfight favorite Cory Doctorow has a story in the anthology, which is also available free on the Tor Web site.
"Shared" doesn't mean "free," though. Like other sole-written material, the characters and images and signature names of the Borderlands remain the copyrighted property of their authors, and you can see careful footnoting and cross-referencing from story to story. On the consumerist hand this is great - it's one of the original "people who bought X might also like Y" reference links. On the free-ist hand, it's less exciting. Windling and her co-contributors make choices about who they want to let play in their playground and the rest of us have to go make our own playgrounds for now. Some day Borderlands may be free and open to all to use - this latest release reminds us why that's so desirable.
Comments (2) + TrackBacks (0) | Category: IP Use
This is not exactly a remix - it's more of a 'choose your own ending' with a remix twist.
According to Variety, the writer (and director) of the film, Leone Marucci, has invited people to write their own ending for the film.
In order to do this, raw footage, prerecorded audio tracks, the script, and editing tools on the film's Web site are being made available for online fans.
The result, called "Scene 64" in the contest, will be posted for voting and a popular fan choice will be incorporated into the film, with the remixer getting a screen credit. I haven't looked into the details yet - it's not clear if you can upload your own original elements or only use the bits already in the library. So it's probably not a full remix for the film itself, but the free availability of this content almost certainly guarantees that other remixes will be made.
Comments (0) + TrackBacks (0) | Category: IP Use
May 17, 2011
According to a story by Nelson Wyatt for The Canadian Press, the National Hockey League is suing one of its biggest fans for $89,000 for showing his team spirit.
The claim is that restauranteur Fadl Issa violated NHL copyrights by displaying a banner and a picture of someone wearing a Canadiens jersey. Not satisfied with that, the league is also demanding that the hockey enthusiast also not use the phrase "Go Habs Go", which it claims is a trademark. Presumably, the NHL would like to do everything in its power to discourage enthusiastic fans because that strategy worked so well for the RIAA.
In anticipation of receiving my own cease-and-desist letter I will keep this entry devoid of any pictures of hockey, fans, jerseys, logos, or slogans that the NHL might think of as its Precious.
Comments (0) + TrackBacks (0) | Category: IP Markets and Monopolies
May 6, 2011
Since
I gave Greg Sandoval such a hard time
last go-round I wanted to take a second step away from my lack of comment on the LimeWire case to speak better of his reporting this time.
Sandoval's May 4 column highlights points of the defense LimeWire is making against the RIAA's claim that P2P, and particularly the LimeWire client and network, are the cause of the Cartel's retail malaise. Part of what I excoriated Sandoval for was just foolishly parroting back the claims of a market research firm about that malaise. Now, just maybe, we'll get the truth. And we'll get it because the Cartel's own executives spoke it, and it is now part of the public record. The things we Copyfighters have been saying publicly, the executives were saying in private.
LimeWire's trial is in the penalty phase. They've been found guilty of contributing to illegal sharing, copyright infringement, and so on. The question to hand now is what amount of damages are they responsible for. To a significant degree the answer to that question could turn on the degree to which P2P and file sharing has been the reason for lost revenue in the Cartel's business. The Cartel's position, of course, is that it's all their customers' fault, and the fault of companies like LimeWire that served those customers and facilitated their sharing. But when you peek behind the curtain, here's what you get:
"[T]he real problem is that there is no technology coming from the record companies" - Doug Morris, former CEO of Universal Music
"[W]e inadvertently went to war with consumers ... [and] consumers won," - Warner Music head Edgar Bronfman, Jr.
"We can [compete with free]. We have to. It's just that we have to be creative and add value." - Universal Music CEO Zach Horowitz
"Burning and ripping are becoming a greater threat than P2P." - RIAA chairman Mitch Bainwol
As I noted earlier, I have a potential conflict of interest, so I'll refrain from my usual judgemental closing paragraph. I just wanted to see these words spread a little farther. In your own words, gentlemen. In your own words.
Comments (0) + TrackBacks (0) | Category: IP Markets and Monopolies