« Borderlands Shared Universe Reappears, Shares a Bit More | Main | This is How We Mash, 2011 Business Models »
May 26, 2011
NYSE Claims Photo Violates Trademark - WTF?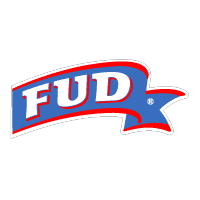 Do pictures of stockbrokers on the trading floor of the New York Stock Exchange belong in a story about insider trading?
If you're Talking Points Memo, yes
. On the other hand,
if you're NYSE, no
.
NYSE sent a letter to TPM claiming that the photograph accompanying that original TPM story violated NYSE Group's "Registered Trademarks." This is... um, hogwash I think is the polite term. First of all, a trademark isn't a copyright. To violate a trademark is to create confusion about the mark and anyone who thinks the TPM story was published or endorsed or paid for by NYSE is on crack. The use of the photo with that story isn't going to confuse anyone about what NYSE does, another purpose of a trademark.
This is pure legal FUD, and shame on NYSE's lawyers for it. (h/t to Volokh Conspiracy for the original pointer.)
(Full disclosure: I work for a company in the financial industry; as such I'm prohibited from trading in certain instruments related to the financial industry. The company I work for does send lots of order flow to NYSE and we have products and corporate agreements in conjunction with them. I've even partied on the NYSE trading floor, once. If any of that constitutes conflict of interest, well now you know about it too.)
Comments (1) + TrackBacks (0) | Category: IP Abuse
POST A COMMENT