« On the Dissent in Golan v Holder | Main | Y Kill Hollywood »
January 24, 2012
Apple Jumps Into iBooks - With Hobnailed Boots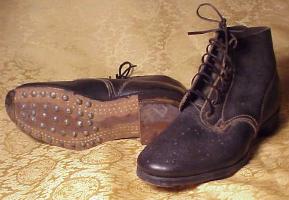 What started with
gushing fanboy squee about Apple's iBooks Textbooks and iBooks Author
has devolved into
crankiness and upset as people realized what was in the fine print
.
Seems that if we're reading the iBooks EULA correctly then if you make something with it you're agreeing to sell that created work through the iBooks store only. You can still give it away anywhere, except of course iBooks only produces content in a proprietary format readable only on Apple devices. And of course selling through Apple's store means forking over 30% to Apple for the privilege of doing so. Never mind the utter ridiculousness of this attempt to lock in book writers, says Chris Foresman at ars: it's potentially illegal as a violation of antitrust.
It was just last August when Apple was hit with one antitrust lawsuit over its ebooks business agreements. Now it looks like they're angling, or maybe just carelessly stumbling, toward another one. Or maybe not. As Foresman points out in the column there's a lot of ambiguity in the language here. Apple isn't claiming ownership or copyright of your created work; instead, it's placing a condition on your use of its software. That latter may well steer clear of antitrust concerns.
Or not. My bet is that some lawyers are going to get very rich off this; if you're an e-books author you might want to steer clear (of iBooks) at least until the dust settles somewhat.
Comments (0) + TrackBacks (0) | Category: IP Markets and Monopolies
POST A COMMENT