« Indian Court Decision May End Cheap Generics | Main | What is "KDP Select" and Does It Matter? »
March 9, 2012
Copyright Rules for (College) Students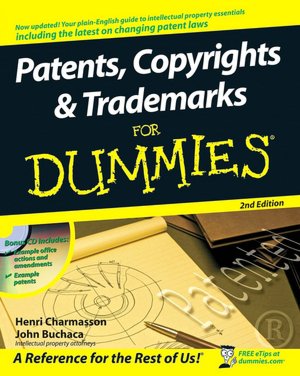 Copyfight reader Jasmine Hall sent me a pointer to an article recently posted on a site she works for, onlinecolleges.net. The site appears to be a clearinghouse of information and resources for people who are looking to pursue online higher education at for-profit or non-profit electronic universities. Like any in-person university, students at these institutions need to prepare papers and other work to turn in for classroom grade. So what does onlinecolleges.net think students ought to know about copyright?
The article is titled "15 Copyright Rules Every Student Should Know" and is credited to "Staff Writers", of which I have to assume Ms. Hall is one. Encouragingly, the first topic in the list is "Fair Use." Readers are instructed that fair use and educational purpose provide some exemptions to copyright restrictions and imply that sampling is fair use. This is, of course, something that is still contentious in several legal arenas but for the non-commercial purposes of educational materials I suspect most people will expect that student works don't violate copyright. It's heartening to see fair use as the first topic.
Later items in the list note that sampling even from DVDs and public sources can be covered by fair use, but encourages students both to check use guidelines that may be published with a work they want to sample, and to provide appropriate credit. Again, both are key topics and students need help in treading a middle ground. Wholesale appropriation is often doubly inappropriate in an academic context where plagiarism and other forms of intellectual theft can be a problem. The article tries to give numeric estimates for what would be considered an appropriate sample (250 words, 30 seconds of music). Again, I think this is well-intentioned but probably should be tempered by encouraging students to consider contexts. If I'm using a 30-second clip of sampled music as, say, a background to a video I've created that's a different thing than using a 30-second segment of someone else's music in my own composition. Unless, of course, it's a remix... well, you see the problem.
I think this is a challenge not just for Ms. Hall's list, but for any set of guidelines. Copyright fluency is an important skill for students to learn and one set of guidelines is a good start - I like this set overall. Even with a good set of guidelines, I can't help feeling that strong cautions should be given to students who may feel that one set of guidelines teaches them everything they need to know.
Comments (0) + TrackBacks (0) | Category: IP Use
POST A COMMENT