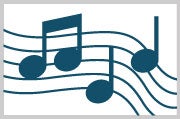 Over a year ago, I pointed out that a potentially big story was being missed
: people were migrating off file-sharing networks because of a change to always-on, high-speed, mobile Internet use that meant people would rather have their media streamed to them wherever they were, rather than held as bits on a single disk. Having media in the cloud was worth more than downloading, legal or illegal.
Sure, there's still a ton of copyrighted files flowing on Bittorrent but there are also files on Twitter and Facebook and YouTube and any other social media you care to name. More interestingly, the shift to streaming has opened up space for new services like Spotify and for companies like Vevo to stake out legal and interesting new turf on places like YouTube. And to be fair, some mainstream media has started talking about the idea (see this PCWorld story from Oct 2011).
But never mind all that interesting new stuff, the RIAA has its own version of history and it's going to stick to that version no matter what. In a blog entry posted last week, Joshua Friedlander, the Cartel's VP of "Strategic Data Analysis," trumpets their success at smashing sharing networks. He's not just relying on marketing "research" like last time, he's relying on a truly dreadful paper put out by an actual (Wellesley) college professor.
Here's the paper itself, "The Effect of Graduated Response Anti-Piracy Laws on Music Sales". It's an abominable piece of badly put-together propaganda masquerading as research. How do I know this? I read the paper. I bet you plenty of journalists will not bother with this; they'll just blandly repeat what's in the RIAA blog entry. Are you listening, Greg Sandoval?
To highlight just one critical flaw, I call your attention to the methods used, which involve looking at results data (the change in purchases from iTunes) and then inferring what caused those changes. Rather than doing something like asking people "why are you buying more music" or investigating things like public awareness, Professor Danaher simply assumes the counterfactual. If sales went up, it must be because of Factor A. Shame on him for bad experimental design, and double shame on Friedlander for citing this paper as if it was actual published work. It's not, it's a "working paper" which means it hasn't been subjected to the kind of peer review that would highlight methodological flaws. Two words, Professor Danaher: confounding factors.
Friedlander also points to "Nielsen Netview data" (which I could not find the source for) in order to tell us that "the vast majority of those who used Limewire in September 2010 did not use it in September 2011." Could that possibly be because Limewire was shut down in October of 2010? So, a year after a service was shut down, 90% of people had stopped using it. That's a remarkable achievement; next, do a survey on how many people are renting DVDs from Blockbuster.
Also shocking is that if you mention Limewire, and then ask people whether they use other sharing sites, they tend to say "no." Could that be because people are not stupid? Seriously, I'm more surprised that 35% of people who used to use Limewire would admit to migrating to another file-sharing network. Brazen is as brazen does, but no, officer I promise never to speed again. Honest!
I've ranted on about this long enough; I'm not even going to dignify Friedlander's continued reference to NDP puff pieces with a response. I will instead say that I agree with Paul of digitalmusicnews.com who say that "This isn't whack-a-mole anymore." The Cartel has adopted a vastly scaled-up, scorched earth policy. They've co-opted law enforcement into becoming their enforcement thugs and they are taking no prisoners.
I'd stress out about this, but I have to go refresh my music stream instead.