« "The Mongoliad" As Business Model | Main | Elsevier Loses a Big Name, Publicly »
May 14, 2012
How The Harvard Book Store is Reinventing Retail Bookselling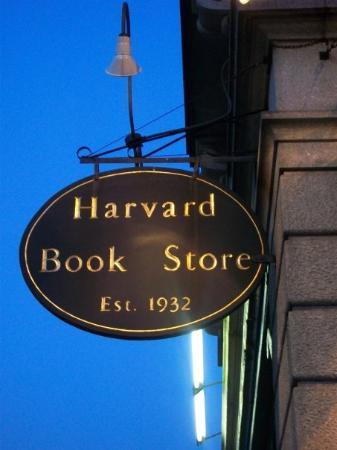 Writing for Forbes last week, Phil Johnson profiles the modern-day re-creation of the venerable Harvard Book Store
. When I moved to Cambridge in the pre-Web days it boasted more bookstores (and ice cream parlors) per square meter than any other place on earth. Awesome stuff. But over the years they've been dying out, like small independent and big chain bookstores everywhere. When the biggest of the lot went under it seemed like confirmation that nothing could compete with Amazon and other online offerings.
But lo, Harvard Book Store is back, under the direction of Jeff Mayersohn, who previously worked in high tech - Sonus Networks and BBN are both on his profile. And Mayersohn knows that Harvard Book Store has to be able to take on the Amazon challenge and win. So far, so good. Forbes reports "double digit sales growth month by month over the last year."
How's he doing it? Innovation and service. Innovation: he's using print-on-demand technology to satisfy customers' instant-gratification desires. "The Espresso Book Machine" as it's called has a built-in inventory of 5,000,000 titles and can be used for custom publishing. The output is high quality, and if you know what you want in advance you can even order your POD book on-line.
Service: you can get your POD book delivered locally by pedal-truck or bicycle, which appeals to the Cambridge-area green-conscious buyers. Know your customer is an ancient sales adage that Mayersohn has taken to heart. And if you go into the store you get:
fanatical attention to customer service with an unrivaled staff of passionate and educated booksellers.
I might have mentioned that idea a few times recently
.
Quick adaptation, a multi-pronged sales strategy, and an eye for winning details. Maybe it really does take a technophile to save a brick-and-mortar establishment. Are any other sellers out there paying attention?
(h/t Emily L for the original pointer.)
Comments (2) + TrackBacks (0) | Category: IP Markets and Monopolies
POST A COMMENT