« Ungluing Copyright | Main | AFP on "Where Is All the Money Going?" »
May 21, 2012
Drew Wilson and the Science of File Sharing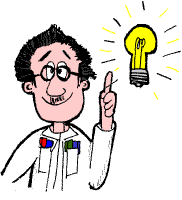 We've been here before, but never so comprehensively:
actual real science indicates that the Cartel's claims about both file sharing and the legal responses to it are bunk
. Hokum. Bad science. Bad conclusions drawn from
bad research that was slanted toward a foregone conclusion
.
What Drew Wilson over at ZeroPaid has done in this past month is lay out in painstaking extensive detail just exactly what's wrong with the Cartel's propaganda-masquerading-as-science. The link above takes you to his conclusion piece and from there you can link back to the individual stories. It's a lot of reading, particularly if you want to read the original research - there are links to every published paper on which the analysis draws.
In science jargon what Wilson is doing is a meta-analysis. He's bringing together disparate research work over a period of time that examines multiple aspects of a single topic. Meta-analyses and meta-studies are in the news a lot these days as they tend to throw into question long-held assumptions such as the need/safety of hormone replacement therapy or PSA testing. Meta-analyses are also a good way to shed light on situations where there are conflicts of opinion and each side can bring some facts to support its claims.
In Wilson's meta-analysis he draws on studies ranging over the years 2004-2011. By taking studies from different periods of time, the analysis also helps guard against short-term trends. As we noted when LimeWire was shut down a couple years ago, significant events can produce sudden blips in long-term data trends. A meta-analysis should help avoid over-reliance on these blips.
Without stealing too much thunder from Wilson's work I wanted to quote what I think is the most important conclusion that can be drawn from this research:
[L]osses due to file-sharing are statistically indistinguishable from zero.
That's right. All of this pain and fear and expense and suffering -
a great deal of which is still ongoing, and our best wishes to Mr Tenenbaum
- was and is unneeded. It's a stupid pointless painful jihad and it's time to call an end.
(h/t Cory and Boingboing for the original pointer.)
Comments (0) + TrackBacks (0) | Category: IP Use
POST A COMMENT