« The Economist on AFP | Main | You Can Model Anything (Just Not Legally) »
June 12, 2012
Geist is a Go-To Guy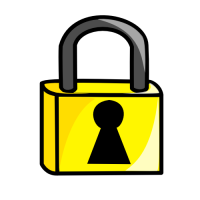 As I've noted in the past, Professor Michael Geist is absolutely your go-to guy
to understand what is happening in Canada with respect to intellectual property law proposals and discussions. He's covered the work there on ACTA, and recently he's been reporting on Canada's Bill C-11.
C-11, which I last mentioned here about three months ago, is Canada's attempt at a comprehensive copyright enforcement regime. And by "comprehensive" I mean "is the vehicle into which the Canadian arm of the Cartel is attempting to stuff every insane lock, restriction, punitive enforcement measure, and penalty they can dream up."
Of course anyone with an ounce of sense realizes this is a bad plan, the latest being today's report by Professor Geist on how (real) copyright enforcement professionals are now turning out in opposition to C-11.
Specifically, one Harry Page, the CEO of a company called UBM TechInsights, testified against the bill. Mr Page makes his living (among other things) helping people enforce their copyfights. His firm uses various forensic techniques that can be applied by people who want to determine if their material has been used by others. But C-11, as presently written, has measures that would prevent that. So all a thief would have to do is lock up stolen content behind some kind of DRM or encryption and presto he'd be safe. Great work, guys.
Geist notes that Page is hardly the first one to raise these objections, or to propose ways around it. "[B]usinesses, consumer groups, [and] education [professionals]" have all raised similar objections and been ignored. There's a word for laws like C-11, and the FCC doesn't like it when you say that word.
Comments (0) + TrackBacks (0) | Category: Laws and Regulations
POST A COMMENT