« Who Here Remembers Lexmark? | Main | The Only Winning Move Is Not To Play »
September 5, 2012
Gaming, DRM, Piracy, and the Price of Working in PR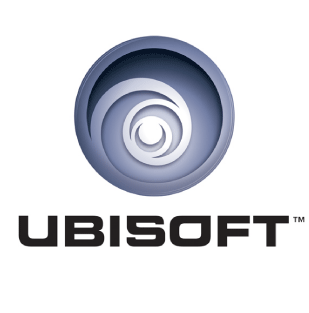 The price of working in PR is that sometimes you have to sit there and get grilled for bad stuff your employers have done.
Witness the shellacking that the gaming blog "Rock, Paper, Shotgun" handed to Ubisoft this week
.
To understand why this is A Big Deal, let me back up a couple steps. First, everyone agrees that piracy in gaming is a huge problem. Game publishers hate having their titles pirated - it's bad on all platforms but apparently worst on PCs. Pirated titles mean people just don't pay for games and people who didn't pay end up consuming resources such as server space and bandwidth that is supposed to be paid for by those game sales. Honest players also hate game pirates - who likes feeling like the other guy got away with something when you were an honest customer? In addition, online gaming can be hurt by people who pirate games because some who play by the rules end up competing with (and usually losing to) people who have pirated/cracked games and can use that to cheat.
Unfortunately, gaming companies - particularly big names such as Blizzard and Ubisoft - have responded to piracy threats by introducing more and more restrictions on what their customers can do, usually in the form of DRM. Big-publisher games today often feature what's called "always on" DRM, meaning that your game must constantly authenticate itself with the company's servers. It's not enough just to type in a CD key or other one-time validation anymore. And players hate this. Boy oh boy do they hate it. But even when they hate it, games with always-on DRM can still be big successes. Blizzard's recent Diablo 3 title has made millions even though it requires a constant live connection to a server even if the player is operating solo. No server, no game, even though you think you bought and own that copy of Diablo 3. Blizzard is no doubt crying all the way to the bank.
So when a big-name publisher - in this case Ubisoft - backs away from always-on DRM, it's huge news. And in the course of getting raked over the coals by RPS that's what Ubisoft appears to have done. The interview is full of phrases like "we listened to feedback" and attempts to cast the decision in the best possible light. At the same time, Ubisoft is refusing to release any of the numbers on which it based past decisions, including numbers on title piracy and the supposed anti-piracy effectiveness of always-on DRM.
To be fair, Ubisoft is far from the only company that won't give out numbers in this discussion. And they are not going as far as Macmillan did - Ubisoft games will still require traditional one-time activations and use activation-based DRM, which can limit the number of machines on which you can play a given game. But as RPS say, this is pretty much exactly what (honest) players have been asking for since the whole issue blew up: we don't mind buying the game and are willing to jump through a limited number of hoops to show we're honest. But don't make it overly onerous, because all that does is make honest players long for the easy 'out' that piracy offers.
Comments (0) + TrackBacks (0) | Category: IP Use
POST A COMMENT