« Raid This! | Main | Supreme Court Grants Cert for Bowman v. Monsanto »
October 17, 2012
Posner on IP Restricting Creativity
(still catching up the backlog, obviously)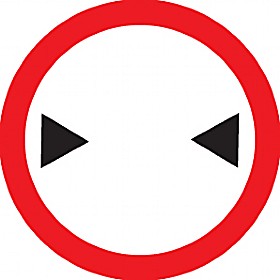 At the end of last month
Judge Richard Posner weighed in on his blog against "overprotection" afforded by patents and copyright
. I find myself
once again shaking my head in disbelief at something Posner has written
.
Posner has been in the news a good bit this year. He first made news when he involved himself in the ongoing patent wars between Apple and everybody and issued a ruling that blasted the lawyers involved. and last month he got into a semi-public tussle of theories with Supreme Court Justice Scalia.
Part of Posner's theoretical framework is a critique, often based on economics, of patent and copyright protection. This is the substance of his September 30th column - a cost-benefit test for patent protection. Sadly he picks pharmaceuticals as his poster child, which shows off the bat just how bare a simple means test is for judging patent suitability, As I've argued in the past, the drugs marketplace involves special considerations that weigh against a needs-blind market analysis.
Posner's main point is that the software industry is presently overprotected by patents because software is cheap to make. This seems a little odd on the face of it - presumably if I run a large software development project that goes for many years and has huge cost overruns (i.e. any government software procurement) then that is more worthy of patent protection than a mobile app that's written over the course of a few months by a talented three-person team. This is the sort of argument economists make which tend to leave the rest of us scratching our heads in puzzlement. I understand that it accords with a theory that says "things that are more expensive to make need more protection" but when the theory leads to (dare I use this word) patently absurd results isn't it time to re-examine the theory?
Posner also that software patenting suffers from "a shortage of patent examiners with the requisite technical skills" - true, but also probably true for many other fields of cutting-edge technical innovation. Are there really more and better-skilled microbiology examiners? Or carbon-fiber materials processing examiners? I have no data, but tend to doubt it. There are indeed problems with software patenting, as I've written about before but these ain't it.
His discussion of copyright protection seems better. He notes that fair use is getting short shrift (but see my upcoming piece) and that copyright terms are too long. Most of all, he notes that copyright violation action requires showing of some willful infringement whereas you can infringe a patent you've never heard of, simply by going about your normal business. That alone is a significant impediment to software business and could stand some public discussion. Creation of only token penalties for accidental infringement is right up there with mandatory licensing on my "how to improve patenting" wish-list.
Sadly, Posner doesn't take any specific stand on the reforms he thinks are needed, just calling for Congress and the courts to devote "serious attention" to the problem. Right after they get done devoting "serious attention" to the budget deficit, one presumes. And prays.
Comments (0) + TrackBacks (0) | Category: Interesting People
POST A COMMENT