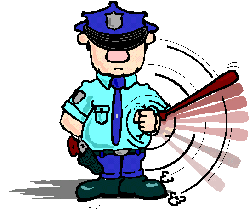 It's generally hard these days to be
a Safe Harbor defender
. The key provision of the DMCA that permits high-volume sites to operate more or less freely - without pre-approval - requires that they also be willing to respond to take-down notices. And this is where the trouble begins:
takedown notices get seriously abused
; people file takedown notices for
material they don't even own the rights to
. The DMCA provides no sanction or penalties that might curtail this abuse; someone can spam DMCA notices like they would spam Viagra ads and nobody is likely to stop them.
Still, I find myself hoping that the good of enabling sites like YouTube and Twitter and pretty much every blog out there to go on unfettered will outweigh the bad. Such hope is hard to sustain in the face of actions like ServerBeach's recent... well, the only word I can use to describe it is "rampage".
The facts appear simple: some years ago, a blogger at Edublogs published copyrighted content. According to WPMU.org, another site hosted by ServerBeach, the offending material consisted of 279 words and was published in a 2007 blog entry.
Pearson, the educational technology company, owns rights to that material and sent a DMCA notice earlier this month to have it taken down. The notice passed through to Edublogs administrators who, as the BBC noted, used a simple Wordpress feature to make sure the entry containing the disputed material was only visible internally. This, however, did not satisfy ServerBeach, which took upon itself the role of "three strikes arbiter" and less than a day later shut down 1.45 million edublogs. That's all million-and-a-half blogs, all entries, blacked out.
Think you might be overreacting just a WEE bit there, ServerBeach? The hosting company claims it had no choice but to black out the entire site since it couldn't selectively block a single blog or page. Now, aside from being complete technical nonsense, it's also legal nonsense. Technically speaking, any ISP can selectively block traffic to or from any URL it is the host for. It may not be a trivial switch to throw, but the capability exists; claiming it doesn't exist is just stupid. And really, it's not ServerBeach's job to be a copyright cop. That's the whole point of the DMCA - ISPs get Safe Harbor by acting as neutral third parties. The copyright dispute exists between Pearson and whoever is determined to be responsible for the publication of the material, which might be the article's author, the blog owner, or Edublogs, in some combination. If the owner (Pearson) wasn't satisfied with the action taken to remove the material from public view, it should say so.
The story got a round of attention in both the tech and mainstream press, but to my understanding ServerBeach continues to defend its position and actions. Which, if I was Edublogs, would be prima facie evidence that a new ISP is needed, and pronto.
(Thanks to Copyfight reader Ross Hudgens of WPMU.org for bringing this story promptly to my attention; it's been languishing in my queue for almost two weeks now.)