AUTHORS
About this weblog
Here we'll explore the nexus of legal rulings, Capitol Hill policy-making, technical standards development, and technological innovation that creates -- and will recreate -- the networked world as we know it. Among the topics we'll touch on: intellectual property conflicts, technical architecture and innovation, the evolution of copyright, private vs. public interests in Net policy-making, lobbying and the law, and more.
Disclaimer: the opinions expressed in this weblog are those of the authors and not of their respective institutions.

Monthly Archives
December 28, 2012
In this case, what didn't happen in e-book pricing. Those of you who read Jon Sargent's (Macmillan) year-end letter will know that the people opposed to settling with the DOJ have pointed out that there would be nothing to stop a precipitous plunge in e-book prices. Except somehow that didn't happen in 2012.
Since several of the big publishers settled immediately, their e-book prices have been subjected to discounting for months. Instead of maintaining the 13.99 and up price that publishers were accused of colluding to maintain, prices have slid downward a bit, but not crashed. According to David Streitfeld's piece in the Times this week, new e-book prices seem to be hovering around $11-12.50 even as sales climbed by over a third.
It's possible, of course, that Amazon is just biding its time until all the publishers are settled, but that seems unlikely. Amazon doesn't discuss its pricing strategies in public, but it has shown it has extremely fine-grained control over what prices it offers on its millions of catalog items. It is fully capable of discounting some e-books while maintaining price floors on others. Instead, Streitfeld hypothesizes, the sustained higher price may be due to another things-that-didn't-happen: e-books have not displaced physical books, at least not to the degree predicted.
The causes cited for this are the usual ones, plus frankly there may be some buying fatigue among e-book consumers. People who bought new e-books or bought e-books for the first time seemed to be stocking up a large selection and it's possible they're taking time out to digest what they've already bought before making more purchases. It will be very interesting to see what the numbers look like next month once analysts have had a chance to digest the purchasing data from this Christmas season.
The other, more interesting to me, possibility is that we're starting to understand the shape of the niche that e-books will occupy in the sales ecosystem. As Streitfeld says, the demise of retail book outlets may itself be hurting e-book sales, particularly among the majority of purchasers who are either new to e-books or who still buy both e-books and physical books. These buyers may like the idea of browsing, holding things in their hands, etc - the physical aspects of book-shopping. That they then went home and bought e-books was bad news for the retailer, but if in fact that first step is important to the e-buying process then the lack of a physical presence may spell trouble for e-book sales and for converting physical-book readers into e-book readers.
In addition, e-books are generally tied to a physical product - their reader. You can discount a book if you're selling a reader at a good margin. But if the market for readers is saturating and you're having to discount readers then you may not be able to sustain losses on e-books. Likewise if you depend on sales of a reader in order to push e-book sales then the fortunes of the two will tend to rise and fall together.
So yes I expect e-books to get cheaper in 2013, but not by much. For prices to drop significantly publishers will need to retool their businesses to be able to pass on the cost savings of digital production to end readers, and to do so in a way that doesn't destroy their physical-book pipelines in the process.
Comments (0) + TrackBacks (0) | Category: IP Markets and Monopolies
December 27, 2012
Earlier this month David Post posted a commentary
(at Volokh Conspiracy) on
a recent paper from conservative scholars who looked at the foundations of copyright law
.
The issue is one that has been raised here as well, for example in the comments to my entry on "What is the Patent Problem?" It has to do with what we believe the founders and authors of the Constitution thought they were doing when they established Congressional authority in Article 1 Section 8.
Post says (and I agree wholeheartedly) that the authors of this report are wrong on historical ground, and wrong on the merits. He notes that there's literature and scholarship on this question and in general there's Constitutional scholarship that shows what the framers intended was that the Constitution embodied a grant of rights from the people (as represented in the Convention) to the government. There's nothing to support a "natural rights" argument that I know of.
And, as I've said repeatedly in the past year, it's pretty clear that what Post calls the "utilitarian" analysis is also failing badly - IP as we currently practice it is inhibiting creation, not promoting it. The economic justifications made for the continual expansion of protectionist regimes are purely for the benefit of large corporations. Individual creators are trotted out regularly as excuses but when it comes to writing the checks the Cartel are nowhere to be found.
Comments (0) + TrackBacks (0) | Category: Laws and Regulations
Blink ›
ProPublica Describes 21st-Century Investigative Journalism
December 24, 2012
Despite a year that saw big publicity moves against file-sharing and torrent sites, piracy of television shows remained essentially unchanged in 2012
. The un-bylined story published today lists the most-pirated shows of the past year based on
a survey from TorrentFreak
.
The survey also repeats conclusions we've come to in the past decades of the copyright wars. Lack of any publicly streamable alternative such as Netflix or Hulu led to HBO's "Game of Thrones" doubling its US viewing numbers through illegal copies. This is the same lesson that's been on offer since early Napster days.
There's also a continuing correlation between delayed release and illegal copies. Australia, where people are supposed to wait an arbitrary extra week more than the rest of the world for things, tends to score highest in the illegal viewing numbers. Well, duh. If the Cartel haven't yet figured out that worldwide simultaneous release is good for business and delayed releases are bad I'm afraid I can't help them.
The story lists several major court and police actions taken against sites such as The Pirate Bay, Megaupload, Newzbin2, and Surfthechannel - all of which were taken offline in whole or in part the past year. Shockingly, taking down big-name linking or torrent sites doesn't actually reduce the flow. This is the same lesson that should have been learned when Napster was first shut down. I used to refer to it as "smashing mercury with a hammer." It's visually satisfying and absolutely ineffective at reducing the amount of mercury.
Perhaps a slightly new lesson is that most of the top copied titles are behind paywalls. That would indicate that paywalls themselves don't reduce piracy, but leaves open the question of how the owners of the shows should create revenue. Just because something costs money isn't an excuse for illegally copying it, but it does indicate that there is a consumer marketplace that's going untapped.
Of course, the Cartel's response is not creative thinking on how to market to those consumers - it's a repeated effort to pass draconian laws. I think I'm safe in predicting that those won't be any more effective in 2013 than they were in 2012.
Comments (0) + TrackBacks (0) | Category: IP Markets and Monopolies
December 21, 2012
Comments (0) + TrackBacks (0) | Category: IP Abuse
December 20, 2012
Three items from the backlog and I'll put them all in here under the same heading. It's clear that 2012 saw lots of streaming services but little differentiation and not nearly enough cash-flow. Companies that survive through 2013 will be those that can separate themselves from the pack and convince customers they've got something worth paying for.
Netflix's play is to challenge cable channels like HBO in the original-content space
. WIRED called this "Big Data" but I think it's more about
a la carte
. It's true, as Roberto Baldwin points out in the article that Netflix has a lot of data on peoples' preferences and can track popularity in astonishing levels of detail. But
as I noted earlier this year
, a lot of people cut the cord in 2012 (including me) because they were tired of paying a big yearly bill for lots of shows they didn't watch.
What Netflix can do is not just pick a potential original-series winner via its algorithms, but it can price the offering according to individual wants and tastes. It can bundle the series with peoples' existing subscriptions, it can offer a higher-cost tier that includes original content, and it can offer a pay-as-you-watch model for people who are unsure that they will indeed love the new content. This is the true advantage of an Internet-based company over a traditional cable-channel company and it's where I expect them to win big.
Speaking of data, Tim Westergren of Pandora showed up on TechCrunch last month to tout his company's ability to use data to help artists. Carefully avoiding
the sticky financial questions that have dogged the service in the last couple years
, Westergren concentrated on the potential of a direct connection between musicians and their listeners. A connection facilitated by Pandora, of course. If I read between the lines of what Westergren is saying, it appears that he and his company are making a play for the independent artists. A big-name, label-backed act
isn't going to see much (if any) revenue add from Pandora
. So why would someone let their music be streamed on the service? Because it means discovery, because it means being connected to the people who want to listen to your music, and because it means learning enough about those people that you can adjust what you do to reach them and make more money from them. Whether it's something as simple as picking the right people to show CD sales discount ads to or as tricky as figuring out which cities you want to hit with your limited tour budget, data is going to be your friend. If Pandora has the data then artists may find the whole deal profitable enough to participate in.
Sticking to the notion of data and socialization, I wanted to round off this trio with a nod to SoundCloud's moves this month toward socialization of the music-streaming experience. I've been a long-time user of SoundCloud, in part because it's a reliable, easy-access and popular site for the kinds of modern electronic music that I favor.
As with many such sites I've long been able to follow artists, favorite things, and so on. Recently they added Facebook-like dashboard and "who likes who" features. Despite my initial skepticism I've found the features really useful. Like Facebook, SoundCloud now gives you a Dashboard on login that shows you things your favorite artists have uploaded. But you also get to see things they favorited on the site. This isn't technologically new, and certainly other social media sites such as Twitter let you favorite things. It took me a while to think about this and try to understand why it works better here than there.
What I think makes it work is the specialized nature of the community. On Facebook I have over 350 "friends" and they have a wildly varied set of interests. My personal interest in those 3500 things is small or none for many of them. So if a FB friend likes something its information value to me is low. On SoundCloud not only do I have a much smaller set of people I follow, each of them is a working artist with an active interest in hearing and using new music. What interests them is likely to be fresh and interesting to me as well. That's not guaranteed, but my experience in the past month is that it has a better than 50% hit rate, which is way higher than any other social-media site I've used.
SoundCloud is also linking to the rest of the world, but to my eyes that's not going to provide unique value - it's just a convenience. What's making SoundCloud a site I return to over and over again is the active participation of engaged people with high levels of knowledge and similar interests to my own. How that turns into revenue for SoundCloud and the participating artists is still to be seen, though.
Comments (0) + TrackBacks (0) | Category: IP Markets and Monopolies
Blink ›
More Copyright Sanity from Outside the US
Following Canada's lead, it appears that the UK is set to introduce a number of important private exceptions to copyright restrictions that will help regular private users, users with various disabilities, educators, and so on. Michael Geist has the whole list in his blog. The overall idea seems to be a recognition that activities people do for certain reasons, such as individual back-up, classroom teaching, etc. are not inherently violations of the commercial marketplace's enforceable copyright restrictions. These exceptions don't touch on commerce; instead, they appear to add a hefty amount of sanity to recognizing that peoples' everyday activities are not theft.
Blink ›
Instagram Isn't Owning, Just Granting Itself License
An astute reader pointed out that I had misinterpreted the new Instagram Terms of Service. As they've hastily tried to clarify, they don't claim "ownership" of your pictures, they just (and here I'm quoting the ToS) require you to: "grant to Instagram a non-exclusive, fully paid and royalty-free, transferable, sub-licensable, worldwide license to use the Content that you post on or through the Service..." Got that? It's a subtle distinction - owning versus getting to use however they want - apparently too subtle for me. And remember, still no way to opt out except closing your Instagram account.
December 19, 2012
Tor's John Sargent has a year-end letter out, and it's kind of sad
. He notes that Macmillan/Tor continues to be the smallest of the publishers after the Penguin - Random House merger but is certain that won't matter.
He also notes that they're the last one standing in the DOJ suit over e-book price fixing. Penguin and Random House have agreed to the DOJ's terms, presumably so there won't be an impediment to the merger, leaving only one party to emerge from the court-ordered mediation process. If nothing changes, then trial is scheduled for June of next year.
It's sad that Sargent doesn't see the writing on the wall. He notes that they were sued by the DOJ, 33 individual states, a class action group, and the European Union. It's possible that all of those entities are wrong and Sargent is right. But I wouldn't bet on it. That's a lot of attorneys and attorneys-general who all saw the evidence and thought it was case-worthy. Maybe Sargent and his lawyers are smarter than everyone else on the planet, but I wouldn't bet on that either.
It's sad that Sargent can't see that the moves Macmillan have made precisely miss the mark. He's happy that his company have negotiated new agreements that "...allow 10 percent discounting on individual books priced at $13.99 and above..." Uh, whoop de do? We've had ample evidence in recent months that there's a lot of market to be made in lower-priced e-books. If Macmillan can't make money with its current cost structure on lower-priced books then maybe the right thing to do is change that structure, not forbid discounting. Macmillan's new agreements are still too restrictive, despite his claims that "[a]ll the new contracts are compliant with the government's requests in their complaint."
It's also sad that the government's settlement offer is so awful and they won't budge. They believe they have a winning hand (particularly now that everyone else has settled) so there's little incentive to budge, but the fact remains that the DOJ is pretty much handing Amazon the e-book world on a plate. That's unnecessary, and will result in a monopsonistic environment. The DOJ could have been much smarter about this, though given its track record with, say, financial institutions it's doubtful anyone inside there knows how to craft any sort of settlement. But I digress.
The saddest part of Sargent's missive is that he doesn't yet have good data on the effect of going DRM-free. The most revolutionary and potentially freeing move in e-books in 2012 is likely to be swamped by the effects of the suit and trial to come.
Comments (0) + TrackBacks (0) | Category: IP Markets and Monopolies
To which my only possible sub-headline would be "What is
he
smoking?"
Tim Lee's ars technica sub-head is much nicer
.
Look, the America Invests Act (AIA) is an interesting piece of legislation with some good ideas behind it. Like any bill that makes its way into law, those good ideas are sort of diluted and distorted from their original form in order to make the compromises necessary to get a deal done. Fine. Good. That's how these things work.
But in this case, it's not a matter of compromise so much as it is an uncompromising unwillingness to put his own house in order that's affecting Director Kappos. Early in December he gave a speech in which he touted certain provisions of the AIA, particularly what's called "post-grant review", as a solution to the current patent-litigation mess. In this review people who aren't involved in the original patent are allowed to challenge a patent once it's issued. This is similar to what I discussed as already happening in my previous patent-system post but it has the advantage that you don't have to go through a whole trial in order to make a challenge happen.
That's good, but it's still too late. And Lee is spot-on in his response to Kappos when he says that the speech "...ducks the central question in the software patent debate: do patents, in fact, provide a net incentive for innovation in the software industry?"
Indeed, and Kappos's focus on post-grant review is itself a tacit admission that the USPTO is giving out patents that it shouldn't. Obviously, if it issued better patents in the first place there would be no (or at least much less) need for post-grant review. If we're going to have any hope of hacking ourselves out of the current weeds we absolutely must push the solutions upstream to the application and review stages. How about that, Mr. Kappos?
Comments (0) + TrackBacks (0) | Category: Laws and Regulations
December 18, 2012
December 17, 2012
Blink ›
Tobias Buckell, At Length, on His Kickstarter Experience
It seems wrong to write so few words in response to a 5,000 word heartfelt experience report, but really I have not much to add except, "Go read this!" Buckell is what we used to call a mid-list author and his Kickstarter story is really important to understanding how someone who has some fans but isn't A Very Big Name can use a lot of hard work and new (self)publishing models to change their career. (h/t John Scalzi's "Whatever" blog for the original pointer)
December 15, 2012
The short answer may be "yes". Commentary in a recent issue of Greg Aharonian's PATNEWS email newsletter (not on the Web, sorry) highlighted several points that lead one to think we may have brought this on ourselves, at least to some extent.
As I noted a couple weeks ago, there's a significant advantage to doing your patent litigation through a non-producing entity (NPE) in that the NPE is effectively immune from competitor counter-suits. Since they make nothing, they violate no patents themselves. In addition, you can (and here I use the term advisedly) 'rig' the NPE to be little more than a shell, with few or no assets that could be taken in the case of adverse judgment. This is similar to the shell game that corporations (and individuals) often play, separating out assets that could be seized from any legal liabilities - just now it's being applied to patent lawsuits.
In addition, PATNEWS reports, there was a rule change in how one can file a patent suit. In particular, new rules limit the number of defendants that can be named. In one way that's good, because it prevents suit-happy patent holders from sweeping huge brushes around, hoping to catch someone who would rather settle than fight. But in practice what it has meant is that instead of one suit with 10 defendants, NPEs now file ten separate lawsuits. The result is an apparent inflation in the absolute number of lawsuits, but that's something of an illusion.
It's not wholly illusory in that the ten separate suits are a larger burden on the court system - this is why courts often try to consolidate cases where possible - but it does mean that there may not be so large a rise particularly if you compare "number of patent lawsuit defendants" on a year-over-year basis.
Another commenter pointed out that reversals (at appellate level) of district court rulings has risen to nearly 50%. A reversal can come in many forms - sometimes a case is reversed and ended, but more often a reversal means it's going to be appealed further or be remanded back down to the lower level for a new trial. As the number of reversals goes up, the overall count of cases goes up. And of course a retrial may itself result in an appeal, and so on and so on.
Reversal on appeal also complicates matters. Generally speaking it's the trial court's job to find on matters of fact. On appeal, each side more or less has to accept the facts as presented at trial but argues that the law was inappropriately applied or that there was some other procedural error. In effect the arguments on appeal of a standard case tend to be totally different. However, in patent cases, the appeals court can sometimes rule a patent or patent claim invalid. This can force a whole new trial as the losing side now has to make its case with lesser (or at least different) facts available. The result, again, is an apparent increase in the number of patent trials.
None of this is to say that there aren't too many NPEs nor horrid abuses of the court system (as there are horrid abuses of the patent system). But it does point out that people bemoaning the current patent litigation system may need to examine things a little more closely. And because I like being right, I claim this sort of analysis lends weight to my assertion that trying to fix the patent system problems at the court level is too late. We must make fixes upstream, at the application, review, and granting stages.

Comments (0) + TrackBacks (0) | Category: Laws and Regulations
December 14, 2012
Blink ›
Fire Still Bad, Metallica Maybe Less
Blink ›
Google Makes Copyright Removal Data Downloadable
December 11, 2012
I find myself head-thumpingly frustrated by the fact that all parties in the Copyright Wars continue to
get their statistics wrong
. This time, ReadWrite trumpets
the idea that participation in social media by musicians drives music sales
.
I realize that's an appealing and perhaps even common-sense notion and they even quote a graph with the word "Causality" on it, but that is not in fact what is going on and it's not even what the original graph ought to be claiming.
What happened, near as I can make out, is that an outfit called Next Big Media did some data analysis. They looked at some public numbers, such as hits on an artist's Wikipedia page, publicly released iTunes sales, and so on. Then, to their credit, they did some actual statistical analysis. In particular, they did what's called a Granger causality test, which attempts to show that one variable has enough predictive value in its time series to be assigned causative agency in another variable.
Causative agency is much stronger than the usual notion of prediction and it's a tricky thing to pin down. You can, for example, see that in certain months there's a large rise in the number of people wearing overcoats. The calendar date is therefore a good predictor of overcoat use, but it's not a causative factor.
Using a Granger test is good in that it avoids the most simplistic "correlation = causation" failure. However, as Wikipedia and other sources will tell you, Granger Causality is not necessarily true causality. For one thing, it's a test that works only when you have two variables, not three (or more). For another, it's known to fail when there's a (so-called hidden) variable that also follows the same time series. In this case, we can call that variable "popularity". What this study is telling you is that if you can tell when someone is getting popular then you can predict they're going to sell more music.
This, ladies and gentlemen, is not particularly enlightening. We know this, and we further know that public resources such as Facebook pages, Google searches, and Wikipedia article activity are reasonable measures of popularity, particularly when you measure what's popular within the limited subset of the population that is online and connected. Unsurprisingly, this is also the subset of the population that is most likely to buy from iTunes rather than Wal*Mart or other physical music retailer.
There are other methodological flaws in the study - for example, they seem not to be taking into account things like "has just released a new album" or "has appeared on The Simpsons" or "is touring my country" or any of a zillion other factors that may cause jumps in social media popularity, and likewise jumps in sales. I could go on, but you get the gist.
I realize that news outlets have to fill a certain number of (even virtual) column inches, but really when the best thing you can conclude is "artists should make sure their Wikipedia pages are updated and maybe get on Twitter too" - that's pretty lame.
Comments (0) + TrackBacks (0) | Category: Counterpoint
December 10, 2012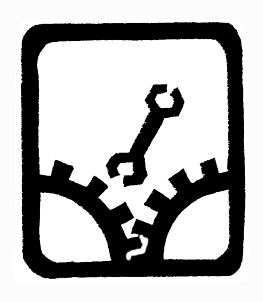 Someone representing Sega Japan has been going hog-wild with DMCA claims against fans on YouTube
.
If you aren't familiar with gaming and YouTube, let me give you a bit of background. People who game love to make videos. They make response videos, they make trash-talk videos, they make commentaries. There are also millions of helpful videos - everything from "see this cool mod for this game" to "here's a walkthrough of that tricky bit in Act 2." One of the best ways to judge the vibrancy of a game is to search for it on YouTube. A game with a lot of fans will have a lot of vids and those vids will have recent responses and active comment threads. So when a gaming company steps in and starts hacking away at the fan video activity around their games, it's a big deal.
The picture is complicated by the fact that many fans make money on these videos. There are gaming channels and people who are paid to do walkthroughs, to publish guides for third parties, to live-stream competitive gaming matches, etc. Some of the people who do make money at this have complex agreements with the games they cover, but most of the smaller players do not. So when Sega issues DMCA orders against vidders the result can be the suspension of an entire channel or YouTube user, cutting off legitimate sources of income, not to mention running roughshod over fair use. The professional game-caster known as "Total Biscuit" noted that Sega has even targeted videos of people talking about the game, with no Sega material shown.
In this case, Sega's actions have been oddly specific, targeting pretty much everything related to some very old content. The theory is that they're going to put out a new installment in the franchise and want to control what items come up in searches. I can't express my level of disgust at a corporation using the DMCA to sabotage someone else's Google-juice.
Comments (0) + TrackBacks (0) | Category: IP Abuse
December 7, 2012
Blink ›
Guy Kawasaki on Self-Publishing
Guy Kawasaki, a man with more than a few books to his name, did a piece on Minnesota Public Radio on self publishing. He lists five benefits and three drawbacks, all of which we've touched on to some degree. In his Google+ posting highlighting the show he called attention to the extensive comment (currently first on the list) left by a woman who has used self-publishing to turn around completely her experiences as a romance-novel author. It's a good reminder that you can't easily lump together all the different segments of publishing and get a unified picture. Romance is not textbooks is not reference books is not SF/F, and so on.
December 6, 2012
Comments (0) + TrackBacks (0) | Category: Counterpoint
It's been a while since I posted anything in the "ebooks suck" category, so how about this one from the recent backlog:
If your credit card on file happens to have expired, B&N will prevent you from reading their e-books
.
No, really, I can't make this stuff up. I suppose this is some bizarre marketroid's idea of how to prevent you from ever taking your business elsewhere. Not only will we not sell rent you new e-books if your card has expired, we'll just glue shut the pages of ones you thought you already owned. Insert Cartoon Evil Villain Laugh here.
As Consumerist (and following up Techdirt) point out, it's not the e-book per se that is at fault here. It's the DRM. The DRM lock is what is preventing this legitimate user from reading her legally purchased e-books. The fact that she will now have to become a DRM criminal too is a shame.
However, saying "it's the DRM" is sort of like blaming the car that blew through the stoplight and rammed into you, as thought the car had no driver. The DRM exists because companies put it there, and it's configured to enforce paranoid and crippling restrictions because someone - a person, or group of persons - decided it should be so. "Paranoid" and "stupid" are not properties of software; they're attitudes of people, who choose to use, encode and configure the software. This is not a fight about technology, it's a fight about social and business policies. And one of the most effective ways to change business policies is to take your business elsewhere.
B&N has clearly shown that once you give them the slightest chance, they'll do everything they can to lock you in. So take your money elsewhere, people.
Comments (0) + TrackBacks (0) | Category: IP Markets and Monopolies
December 5, 2012
Some of you may recall that I work in finance. So I was kind of surprised to read last month that a patent spat has broken out in the options trading world. As Joe Mullin notes, the trading world has not been super-saturated with patents. This particular dispute is over patents on ways of matching trades using not just the order data themselves, but also including market data (quotes).
The current round is actually a continuation of a long-running battle and will have a big impact in terms of who gets to offer what information, and what trading instruments, to investors. This is a big deal since the crash in the US markets happened a few years ago. Although prices that are in the public eye (such as Apple's stock price, or the much-overhyped Dow Jones) have regained their values, what's missing from the picture is volume. A lot of money has left the markets - trillions of dollars by most estimates - and much of the exchanges' business is based on volume. The result is that competition for flow is at an all-time high and entities that can establish themselves as a sole place to trade something desirable will be in a much securer position.
This will tend to lead companies in the direction of IP struggles; however, the financial sector has had a pretty long stream of negative press. Getting involved in more patent disputes is only going to make more bad headlines and scare away more investors. As a result, I think things will stay largely tamped down and we won't see the financial sector erupt into the sort of all-out patent wars that high tech is getting known for.
Comments (0) + TrackBacks (0) | Category: IP Markets and Monopolies
I first discussed "termination rights" in the context of audio recordings. The idea - that creators can claw back ownership of their material - isn't limited to the music business. The law that gives these rights can be applied to other creative works, such as books. And now, according to PaidContent.org, that's about to happen.
The story is a little short on detail, and references the Village People legal case I mentioned a few months ago. The big difference I see is that authors - particularly those who write novels that end up on bestseller lists - usually work through agents. These agents often handle all publication rights for the author, even though they don't hold the original copyrights, nor are they assigned the rights. They negotiate the contracts, though, and if those contracts are going to be broken or amended through the Termination Rights process then these literary agents are likely to be involved again. And as Jeff John Roberts notes in his column, it's not clear how widespread the knowledge of the law's provisions are, or who actually understands them. They're not really as straightforward as one would like, since they require advance notice and have a window in which they can be exercised.
Comments (0) + TrackBacks (0) | Category:
December 4, 2012
Last month, Steven Levy had an extensive piece in WIRED
with the title "The Patent Problem." Levy is a long-time tech journalist who's probably best known for his in-depth books on tech and culture, starting with his Hackers up through last year's paean to Google called In the Plex.
To my knowledge, Levy hasn't written much about patents or IP before, but he brings his exhaustive attention to bear in this article. It's long, and I won't try to summarize it - you should read the original. Levy doesn't fall into the trap of assuming there is a single problem with patents, despite the article's title, that would be amenable to a single solution. He touches on several things including the changes to what can be patented (so-called process patents), the fact that companies are deliberately abusing and overwhelming the USPTO with crap, and particularly the proliferation of entities that view patents as weapons or money-making machines. All of these factors have combined to create a potentially very profitable business model around what are called (politely) "non-patenting entities". These companies make no product, but have a business around owning patents and suing people who are claimed to infringe them.
The less-polite name for these NPEs is 'patent trolls' and trolling is a major focus of Levy's article. He notes that NPE-originated litigation is increasing rapidly, that courts have often favored existing patents with a presumption of validity, and that NPEs can engage in a variety of asymmetric warfare. Since the NPE makes no product it can't be counter-sued. The best that a defendant can muster would be a challenge to the patent's validity or scope.
Levy deploys a reasonable set of statistics to back up his proposition, though I would have liked to see more. He does admit that it's hard to distinguish a troll from a legitimate NPE that is protecting the interests of companies who license their portfolios. Certain trolls have grabbed a lot of headline attention, but that just makes them bad examples, not necessarily a valid majority or trend. That said, I think the key point of the article can be soundbit:
Instead of promoting innovation, patents are used as a weapon to stop it.
This is not a new insight -
I've remarked previously on the idea that any patent can be used offensively as well as defensively
- and I like how Levy formulates it. There's a difference we all recognize socially between "this competitor is doing something infringing that is harming my business and I must stop them" and "I now own a bunch of patents so
someone
is going to pay".
This difference goes back again to the language in the Constitution that allowed Congress to establish patents in the first place. I've been reading more in Copyright Unbalanced and one of the points that the authors in that book make repeatedly is that there is nothing natural or required about patents. We've had them for so long it's not surprising that people think they're a necessity, but in fact they were invented for the US as part of its founding documents not because anyone felt that individuals or corporations needed to enrich themselves, but because it was felt that having government-granted monopolies of this sort would lead to a better society.
What Levy is saying, I think, is that present practices around patents are directly attacking that feeling, which is still widely shared today. Unfortunately he has no more solutions to the problem than others who have pointed it out before. I continue to believe that focusing on the courts side of things is the wrong way to go. By the time a patent winds up in court it's too late to do much but apply another band-aid. What's needed is reform at the application and issuance stages. Not to put too fine a point on it: if you keep the crap out of the system, then the system ought to work better.
Comments (0) + TrackBacks (0) | Category: Big Thoughts
December 3, 2012
Comments (0) + TrackBacks (0) | Category: Announcements