« Books on Board Shuttering | Main | Patent "Monetization" Entities... Which is to Say, Trolls »
April 9, 2013
Where's My "Jaws" Theme Music?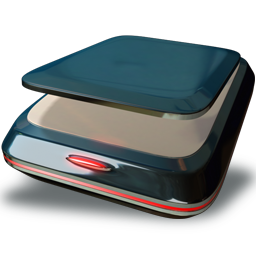 Joe Mullin at ars has a fantastic piece up this week on MPHJ Technologies
and the swarm-cloud of shell entites and legal firms that surround them. These guys appear to be everything that is wrong with NPEs - patent trolls - and they appear to be among the most pervasive and organized such
shiver
I've ever seen. They're sufficiently bad that they got mentioned in Congress.
Unfortunately, bad as they are, they appear to be at least surface-level legitimate, though Mullin has some fascinating background about just exactly who these guys are that have been hired to carry out the collection part of the plan. This brings me back to the point I keep harping on, which is that we created this mess ourselves and we're not going to fix it until we take serious steps to reform the patent-issuing process itself. Radical things, like hiring more (and more qualified examiners), permitting summary rejections of trash that is clearly intended just to clog up the system and drag everything out, establishing compulsory licensing regimes, and preventing Congress from filching the fees that the USPTO extracts and that ought to be used to fund most of these improvements. Crazy stuff, I know.
Comments (0) + TrackBacks (0) | Category: IP Abuse
POST A COMMENT