« Aereo Expands | Main | Second Circuit Restores Traditional Fair Use Tests »
April 23, 2013
Who Should Be Using Broadcast-TV Spectrum?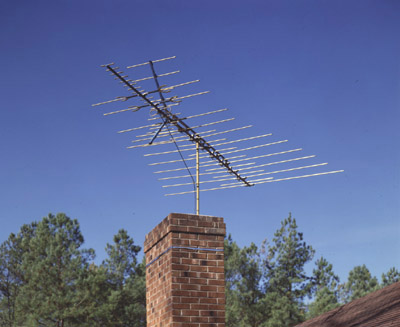 "Aereo's very existence is testimony to the silliness of the status quo" - or
so says Felix Salmon in a blog post this week
. Salmon joins the lineup of those predicting the death of broadcast TV, a scenario about which I'm not entirely certain.
See the analysis by Skip Sauer that I linked to back in January
.
Using Aereo's odd business model as a jumping-off points, Salmon looks at the reality that what we currently think of as "broadcast" television channels are currently getting more revenue from retransmission fees paid by cable companies than from direct advertising (though he doesn't provide data, which would be nice - anyone got those numbers?). If that's really true then these companies could potentially just shut down broadcasting which would kill Aereo without having to win court battles. Doing so would also give them more leverage with the cable companies.
If broadcasters aren't going to use that spectrum, who will? Salmon believes that the spectrum will be auctioned off and bought mostly by cell and wireless data providers. This would, he says, "create more value." I'm not sure for whom this value would be created, though, and I should point out that as long as high-speed Net penetration in the US remains as crappy as it is (not universal, non-competitive, and stupidly expensive) then the idea of just handwaving away broadcast looks remarkably parochial. Sure, if you live in NYC like Salmon does (or near Boston as I do) then the loss of broadcast isn't something you'd notice. Drive an hour or two away from those major metro hubs, though and you bet there are a lot of people who would be well and truly pissed off if broadcast suddenly vanished.
Comments (0) + TrackBacks (0) | Category: IP Markets and Monopolies
POST A COMMENT