AUTHORS
About this weblog
Here we'll explore the nexus of legal rulings, Capitol Hill policy-making, technical standards development, and technological innovation that creates -- and will recreate -- the networked world as we know it. Among the topics we'll touch on: intellectual property conflicts, technical architecture and innovation, the evolution of copyright, private vs. public interests in Net policy-making, lobbying and the law, and more.
Disclaimer: the opinions expressed in this weblog are those of the authors and not of their respective institutions.
In the Pipeline:
Don't miss Derek Lowe's excellent commentary on drug discovery and the pharma industry in general at
In the Pipeline

The Future of Music Coalition are holding their (15th!) annual shindig in October of this year in Washington DC, at Georgetown University - which, if you've never been, is a gorgeous campus.
This year's event will run over October 26-27 and you can register at that link. I haven't seen a speaker line-up yet - that usually comes out closer to event time - but they're promising the usual Copyfight-interesting sessions including talks on artist sustainability, copyright policy, and rights management.
If you happen to be a member of the media there are also media passes available. Sadly that requires a measurable audience, which tends to leave me out. ;)
Comments (0) + TrackBacks (0) | Category: Events
Blink ›
Licensing Doesn't Outlive Patents
June 19, 2015
Blink ›
General Song Similarity Enough in the 4th
June 17, 2015
As promised some time before I fell into a personal black hole I'm starting to view Subbable's "Crash Course: Intellectual Property series. Here is episode 1, Introduction.
Subbable was bought by Patreon and like other such creative endeavors if you like this stuff and want to see more of it, you can pay what you think it's worth through their system. With that in mind, how's the intro?
Good, really. Like a lot of complex topics, Crash Course tackles intellectual property by breaking it into chunks - I'll review future episodes in other blog posts. This one is about ten minutes long and it starts off with the classically misquoted Stuart Brand epigram that information wants to be free, promising to avoid the simple binary of advancing technology versus encroaching legal regimes. Instead, they appear to want to promote a "both and" style, where we all agree that technology makes copying easier, understanding intellectual property harder, and at the same time gives us access to vast new worlds of creative output, whose creators need to be rewarded. Which is to say, paid.
The video notes that intellectual property in fact pervades modern first-world technological existence but like good design most of the time we're not aware of it. We become aware of it only when we're being told "no" and that's usually a rude awakening. It's irritating and often irrational; it's used to protect broken business models - all the things we've discussed here. But it also promises to avoid simply cataloging the brokenness and focus on what actually works with copyright, patents, and trademarks. We shall see.
Comments (0) + TrackBacks (0) | Category: Culture
June 10, 2015
In yesterday's update I pointed out that Apple and Samsung's lawyers are behaving badly at the behest of their employers
. Sometimes, though, lawyers get to behave badly all on their own. (Seriously, if you don't already read
Lowering the Bar
you should.)
In this case patent lawyer Scott Horstemeyer appears to be demonstrating the Streisand Effect at his own behest by suing the EFF. Why? Because the EFF called one of Horstenmeyer's patents crap, awarding it their "Stupid Patent of the Month" award.
Well, yeah, but stupid patents are a dime a dozen and I - despite being an EFF supporter - hadn't heard about this until Horstenmeyer decided to call attention to it by filing suit. The EFF promptly put up a notice that it had been sued, and then created the "Scott A. Horstemeyer v. Electronic Frontier Foundation" page.
Horstenmeyer took a bit over a week to realize what direction this was likely headed and voluntarily dismissed his own lawsuit. The EFF wrote a final "...and by the way, you're wrong" letter that's pretty funny to read. Probably the end of this and one hopes a shining beacon of education to other lawyers tempted to call attention to their own failings.
Comments (0) + TrackBacks (0) | Category: Kudos
June 9, 2015
Blink ›
Did You Think Apple v Samsung Was Over?
Out of the public eye, sure. Still lining the lawyers' pockets, though. Another issue appealed, upheld in part and reversed in part. To be fair to the hired guns they are doing this because it's their jobs. The real fault lies with the warring parties who would rather litigate this sort of thing endlessly than behave like reasonable corporations and negotiate a settlement. Maybe corporations are people, after all, just not very mature ones.
I'm not sure this is a competition I want to get into, but I'm pretty sure I can take up
Gene Quinn's challenge, as posted on ipwatchdog, to find nine people less qualified than SCOTUS to rule on patent matters
.
To be fair, Quinn isn't proposing an actual competition. Instead, he's joining the chorus of people who've grown frustrated with the Supreme Court's confused, self-contradictory, and scientifically nonsensical rulings. This Court has issued several significant patent rulings in the past half-decade that threaten to upend completely our understanding of what is and what is not patentable. Quinn argues (well, rants really - it's a good rant) that the sum total of these rulings is akin to a prior Court's infamous definition of pornography - something that the Justices could know by seeing it, but couldn't write down a good definition for.
So what are inventors supposed to do? Guess? As Quinn says: "It defies logic to hold people accountable based on a standard that even those who judge cannot, or will not, define.". To make matters worse, the CAFC and SCOTUS are in the middle of a protracted struggle over the meanings and interpretations of the laws on patent eligibility.
The root of the problem, I think, is one that Quinn touches on but doesn't delve into for this blog entry: the law itself is bad. A fundamental problem with the Alice decision is that it confuses section 101 and 103/102. There's a good argument to be made that 101 could (should? must?) be dispensed with, as its vagueness and interpretations are at the root of many problems. Along the way Congress really needs to make some kind of clear ruling on what to do about patenting virtual machines (commonly called software).
Also, I'd like a pony.
Comments (0) + TrackBacks (0) | Category: Counterpoint
June 8, 2015
Cars today come with a lot of computers in them (here's a claim of 50, which is on the lower side of the claims I found). All of those computers (microprocessors, if you will) require code. Question: who owns that code?
It seems rather indisputable that you, the car buyer, own the microprocessors themselves, much as you own the other bits and pieces of your vehicle. However, an article in autoblog last month reports on statements made by General Motors to the effect that it (not you) owns the software that runs those processors. Orly?
Pete Bigelow's piece stems from hearings held by the US Copyright Office, which is considering various exemptions that, in effect, allow independent mechanics to work on modern cars. Today, the ability to decode, understand, and even modify the electronics embedded in a vehicle are as essential to a repair shop's operation as a set of wrenches. If car companies (or other vehicle makers such as John Deere noted in the story) are allowed to exclude independent and third-party operators they will effectively be able to shut down all non-dealer repairing.
In addition, allowing manufacturers to control the software separately from the vehicle could cripple the used-car market. Can you imagine trying to buy a used car if you couldn't be sure that the software controlling the airbags had transferred with the vehicle?
We've seen this pattern before - companies using expansive readings of copyright laws to try and control or eliminate competition and secondary markets. The Copyright Wars grind on.
Comments (0) + TrackBacks (0) | Category: IP Markets and Monopolies
June 2, 2015
Blink ›
Yes, Virginia, People Are Still Ignorant
Jim Hines gives us his version of "Publishing 101" in which he takes apart some of the most common criticisms of John Scalzi's big book deal. As Scalzi has pointed out in many past blog entries, publishing at its base is still a business. We may love the authors and books and things that publishing gives us, but the publishers (like the authors) are in this to make a living. Tor, in giving Scalzi such a large deal, is saying "we believe that we will make a lot of money this way." That's a very interesting statement about the future of publishing, and not something about which one ought to make ignorant assumptions. It's possible Tor will be wrong and they (like other today-profitable businesses) will end up losing money or even going out of business. But that's something we have to wait and see, not something you can divine from the entrails of this deal.
June 1, 2015
One of the interesting things coming from PBS Digital is
The Idea Channel
, a weekly series in which the host poses and then discusses a topic at least inspired by popular culture and social media. In
the April 15 episode
(yes, I'm that far behind on blogging, hush) the question of what stance on copyright is conveyed in this movie.
The YouTube video contains massive spoilers for the movie, but I'll try to avoid that by saying that the video argues for the "yes" position. Despite the movie being made by a massive corporate that is itself notoriously litigious, and despite it using material that was licensed from dozens or probably hundreds of entities, the argument is that the message is still anti-copyright.
The movie presents a struggle against a dictatorial power that represents... something. Autocracy? Strict control over creativity? Something that limits the ability of the characters to rearrange existing resources. In this argument Lego bricks stand in for the cultural melange that gets used for potentially copyright-infringing activities like remixing, fan fiction, parodies, and so on. The movie's maguffin has the effect of freezing stuff in place forever - or if it's copyright, life plus forever. You see the analogy.
It's interesting to me that the video goes on to argue that "only Lego" (the company) could have made this movie because Lego-the-company has become a trusted licensor of copyrighted materials. When Lego comes to the owners of Batman, Superman, Star Wars, etc and says "Hey, we want to use your stuff in our movie" those owners are much more likely to say yes. Unfortunately, this results in reinforcing the copyright elite (who can pay big bucks for these sorts of things) and shuts out the 99%. But I think we're rather used to that by now.
Comments (0) + TrackBacks (0) | Category: Culture
May 28, 2015
Blink ›
Yes, Virginia, Big Book Deals Do Exist
May 26, 2015
SCOTUS has reversed and remanded CAFC yet again. In a 6-2 ruling (Breyer recused) the Supreme Court has held that even if you think a patent is invalid you have to behave as if it is, as regards induced infringement.
Specifically, the courts seem to agree that Cisco (in this case) induced customers to infringe Commil's patent through giving them equipment to use where that equipment itself was infringing. The case is a little tricky because it's dealing with the intersection of patent validity (where peoples' mental states are not considered) and direct versus indirect infringement, which does implicate peoples' beliefs and mental states.
I'm (still) not a patent lawyer, but on first reading I think SCOTUS got it right.
Comments (0) + TrackBacks (0) | Category: Laws and Regulations
Due to a series of personal setbacks I've rather let blogging fall off my priority list. Sorry about that. I will try to pick it up more. I've been doing this a long time and I remain dismayed by the trench warfare that the Copyright Wars have been in. But there's still news and I'll find some things to say about it.
Comments (0) + TrackBacks (0) | Category: Announcements
Techdirt pointed me to a nice ruling that came down recently in New York (reported here in The Hollywood Reporter) in which U.S. District Judge Loretta Preska accepted a parody play as fair use.
The play, 3C, is a direct parody of the popular TV sitcom "Three's Company" and was running off Broadway for a couple months. Then it got a cease-and-desist order from DLT Enterainment, which owns the rights to the original TV series. The play's author, David Adjmi, argued that his play was commentary on the "ways the television show presented and reinforced stereotypes about gender, age and sexual orientation" as well as the social times in which the comedy series played (sexual liberation, exploitation of that sexuality, etc).
Judge Preska agreed that 3C copied many elements of Three's Company directly, but felt that the transformative nature of the parody was, when taken as a whole, sufficient to outweigh any claims of IP infringement.
Comments (0) + TrackBacks (0) | Category: IP Use
March 26, 2015
Blink ›
How's that Kindle Daily Deal Working Out for You?
If you're Jim Hines, apparently pretty well. Hines reports on the experience of having his Libromancer selected for the cut-price (USD 2) deal. He reports that the result was a surge in sales, a competitive price cut from other retailers, and apparently there's some noticeable pull-through of other things he's written. He sold a good number of the KDD title, but also noticed that sales of his other two books came in with above-average sales volumes. He still doesn't have royalty numbers, so it's not yet clear what the impact on his bank account will be, but it seems pretty clear he's boosted his fan base through this surge in publicity.
March 19, 2015
If you're a Subbable supporter you've probably gotten several emails on this already - make sure they didn't go into your spam folder or something.
It's interesting to me to see consolidation happening in this space. The two entities had almost identical models, except Patreon doesn't support one-time payments. As AFP said, this is about ongoing support. Subbable began as a way for the Vlog brothers (see here in case you missed it) to fund their Crash Course series of videos. As that grew so did the business side of Subbable and what I think we're seeing here is another example of the "I don't want to have to run a small business just to create my art" realization. It's interesting to me as someone who once dabbled with the idea of becoming an independent consultant. Basically I loved the work I did and wanted to be my own boss.
Except I discovered that my boss was an ass who wanted me to pay attention to things like drumming up new clients and billing old ones and negotiating contracts and taking care of office supplies and and and. At the end of the day I found I was spending less time on the work I wanted to do and much more on the work necessary to do the work. So I went back to being a salaried wage slave. Nowadays I'd probably employ one of the many entities that exist to do all this (inaptly named) overhead.
Patreon fits into that role and I will be interested to see how they manage their growth. Patronage of this sort is strongly encouraged by tight interactions between the supporters and the people asking for support. If any intermediary - Patreon or otherwise - starts putting a big impersonal face on things then that risks the closeness.
Comments (0) + TrackBacks (0) | Category:
March 8, 2015
Blink ›
Intellectual Property is in Everything
March 6, 2015
I'm really pleased that The Wrecking Crew film is finally going to see the light of day. I backed this film on Kickstarter and I've been reading along as the producers have struggled to get together enough money to manage the various licenses that were involved. I quote from one of their updates:
With over 140 songs that were licensed, each license has multiple parties involved and we are painstakingly going through each license to make sure we haven't made any mistakes.
By organizing each of these licensing issues, Danny Tedesco and his team (over 18 years) managed to ensure that the musicians involved were compensated and also the lawyers for a major movie distribution house were satisfied that they could pick up this film without risking entanglement in a copyright dispute.
Comments (0) + TrackBacks (0) | Category: IP Use
March 4, 2015
So analogizes
Amanda Palmer in announcing her new Patreon
: Kickstarter is like a date; Patreon is more like going steady.
Palmer is already well experienced with a couple successful Kickstarters, as well as having taken a lot of flak over her success with such fundraisers and how the money was to be used. Each of those was for a specific project, event, tour, album, etc. The Kickstarter funded the target art, and associated materials. However, as many people have discovered, doing a good Kickstarter is a lot like running a small business. If what you want to be doing is making great art/music - and Ms Palmer has a lot of projects she wants to get done - then running a small business might not be the right way to get what you want.
Enter Patreon, a site where people can subscribe at user-set rates, can be in communication with the artists they're supporting, and can get "things" from the creators they're backing. As Palmer says, the creation of a lot of good art requires "ongoing support"; doing one-off asking for every project she has in mind would be an insane amount of overhead. So why not dispense with the overhead and just ask people directly to give what they want for the things Palmer is going to make?
And because she's still Amanda Fucking Palmer she is "planning to release pretty much all [her] artistic content for free." In my mind this is one of the most important parts of the project. When MIT put its course materials online for free it made a statement that the value of MIT wasn't captured by any set of lecture notes; likewise, Palmer is asserting that the value she's providing in return for this patronage is not captured in any song, picture, podcast, or whathaveyou. Her fans get value from knowing that Palmer is out there making more great art, communicating with her, and in the process making the world a better place.
That sounds like airy-fairy stuff on the face of it but as of this writing over 1700 patrons agree with me that it's a real and important dynamic. Two years ago, Palmer asserted that what she was doing was the future of music. I think she's doing it again.
Comments (0) + TrackBacks (0) | Category: Interesting People
February 27, 2015
I swear I'm not entirely going to turn Copyfight into a blog of "people Alan Wexelblat is interested in who do interesting copyright things." It's just that kind of month.
With that said, Ferret Steinmetz has just published his first novel, and he has some clear advice for readers who want to help out: pre-order. Steinmetz used to work as a book buyer for Borders and Waldenbooks; the business has no doubt changed somewhat since he left, but the basics are still probably true. Pre-orders matter because they encourage stores to stock more copies and once the stores have invested in those copies there's incentive to promote the book in order for the store to make its money on the investment.
It's true that a store can usually return unsold copies but stores have still paid costs beyond the per-book price, not least of which is that they can only invest in a certain number of books and if one of them doesn't sell then the store has missed out on potential sales of a different volume. So their incentives remain high and thus it's important to authors that they have a lot of pre-orders in order to convince retail outlets to get on board.
There's also the perennial question of physical versus e-books and as often happens, it comes down to discounts (as we've been discussing for years). Authors get more per e-book copy sold at a given price, but e-book discounts come out of authors' pockets. The complete inability to get reliable data on e-book sales may also hurt, but it's all guesswork right now in the absence of data.
So, e-book sellers, how about publishing these data?

Comments (1) + TrackBacks (0) | Category: IP Markets and Monopolies
February 24, 2015
Blink ›
Or You Could Double Down on Being an Idiot
February 18, 2015
If you're John Green, you try to make it right
. I'm a casual vlogbrothers fan but never thought I'd be writing about them here. However, the video linked above concerns an interesting copyright situation.
In the piece, Green describes how a particular quote - from a book he wrote seven years ago - is widely attributed to him. In fact, he doesn't remember writing that line but then again he doesn't remember writing a lot of the lines. He talks about being on the set of a movie being made from his book and asking the director why something happens, only to be told "because it's in the (your) book."
But then something surprising happens - a claim is made that the quote in fact does not appear in the book. Curious, Green downloads the illegal torrent of the published work in order to be able to search it. You could write a whole column about how broken that is - the DRM on his own e-book prevents him from searching it - oh, wait, Cory Doctorow has already written that column, many times.
Searching the file, Green comes to realize that he did not in fact write this quote. Further research shows that it was written by a commenter, a fan. Meanwhile, Green's organization has been selling posters using this quote and there are hundreds or thousands of places scattered all over the Internet claiming that this is Green's quote. Probably nothing can be done about those, though the video should serve as an authoritative reference for people who want to argue about it. But something can be done about the appropriation, even though it was inadvertent. In the piece, Green describes how they've gone back and figured out how much likely should be owed to the person who originated it, and how it's been paid. That itself is pretty awesome.
This incident serves as a jumping-off piece for Green to note just how "messed up" our copyright system is, a topic that I'm hoping to hear him go on about at some length through his free online education series, Crash Course. Stay tuned for Crash Course: Intellectual Property.
Comments (0) + TrackBacks (0) | Category: IP Use
February 13, 2015
I've not talked much about the theory of patent "exhaustion" - mostly because I'm not a lawyer and will probably botch it up, but here goes. Patent exhaustion is somewhat similar to first sale doctrine - it holds that once you've sold a patented item you give up your control over that particular item, and also you implicitly grand the purchaser of the patented item a license to use it as they see fit. The IP Law blog article linked here has more details.
This is relevant background to a case that was decided (overturned in fact) at the CAFC this week. Patent-holder Helferich Patent Licensing had appealed a loss lower down regarding patent exhaustion. The question was whether the fact that Helferich had licensed certain patents to phone makers allowed content providers to use patented techniques for displaying Web pages on those mobile devices. The District court had agreed with defendants (mostly big media organizations like the NY Times and CBS) that patent exhaustion not only covered the individual purchasers of the handsets but also the media companies that were providing content to the phone users.
This week the CAFC disagreed, holding that the District court's summary judgment extended the exhaustion doctrine too far. It's now possible that the defendants could seek Supreme Court review - hoping perhaps that the Supreme Court will continue its efforts to smack down the CAFC - or the case could go back to the District for an actual trial on the merits, after which it could wind right back up in front of the CAFC again.
Comments (1) + TrackBacks (0) | Category: Laws and Regulations
January 30, 2015
Nintendo has put out a new "Creator's Program"
for people who review, comment on, or do "Let's Play" videos using its games on YouTube. The program attempts to restrict 'Tuber's fair use of Nintendo-originated material and give the company large slices of the revenue.
It also includes some perplexing restrictions, such as payments only being in USD and only via PayPal. Why Nintendo can't manage more than that remains a mystery, but that's not really the big deal here. It'll cost you PayPal fees and currency conversion fees, sure.
The big deal is that Nintendo has gone from making aggressive takedown claims to a "thoroughly regressive" (thank you TotalBiscuit) policy on fair use of online media content. By positioning itself as entitled to (a share of) any revenue Nintendo is pushing a stand on ownership that sets it apart from - and I would say far behind - every other major gaming company.
I've noted in the past that there is a wide spectrum of game-related content on YouTube. Dealing with that variety - which includes criticism, game-theory work, comparative explorations along side full-on streams and other less creative forms requires sophistication, not stonewalling and absolutism. Whether or not a video earns money is not the question: the question is whether the use of Nintendo's (or any other company's) copyrighted material in the video meets the Fair Use test.
The company's current approach - which seems to be to pretend there is no such thing - is a terrible idea.
Comments (2) + TrackBacks (0) | Category: IP Markets and Monopolies
January 20, 2015
I noted last year that the CAFC seems to be hell-bent on interpreting the laws however it damn well pleases
, despite
Supreme Court decisions to the contrary
. Guess what? It's still happening.
This time (in a case called Teva Pharmaceuticals v Sandoz) the Supreme Court has once again rejected the CAFC's practice of conducting de novo reviews of cases that appear before it. In this case, Teva had its patent upheld as valid by a lower court in its suit against Sandoz. But when the case reached the CAFC the higher court decided to reopen the claims construction argument and reversed, finding the patent invalid.
Except you can't do that. One of the core principles of the hierarchical structure of US courts is that lower courts find on facts and then interpret the law in light of those facts. An appeal against a lower court verdict has to make a claim that the law was incorrectly interpreted or applied, or there has been some kind of procedural error. The Supreme Court has rejected this behavior by the CAFC before and now they've reversed again, reminding the CAFC that they have to play by the same rules as everyone else.
However, as I noted last time this happened, there doesn't seem to be any means to enforce this dictate by the Supreme Court. Sad.
Comments (0) + TrackBacks (0) | Category: Laws and Regulations
January 12, 2015
Blink ›
That Thudding Sound You Heard
January 7, 2015
News outlets this week (
here on Forbes
) are reporting that Toyota is "giving away" its patents on hydrogen-fueled cars.
That's not entirely true - it's making available royalty-free use of a wide swath of its worldwide patent portfolio related to the hydrogen fuel systems for the next five years. That's still a big deal, as there are well over 5,000 patents in there covering everything from the fuel cell itself to how you build systems to refuel them. And that last is the big deal, I think.
Toyota faced a classic monopolist dilemma: being the first mover and having a consistent investment strategy had given them a big IP portfolio. They could easily charge a lot for access to these patents, but to do that there would first have to be demand. Right now the hydrogen car market is smaller than minuscule. Toyota has no doubt calculated that if it wants payback on the millions it has so far invested in developing this IP there needs to be an active market, with competitors making vehicles, making fuel cells, and making refueling systems for the cars Toyota wants to make and sell.
This sort of market is a chicken-and-egg problem: nobody wants to buy a car they can't refuel, but why would someone invest in creating fueling systems if there aren't cars on the road that will use those systems? Hydrogen cars aren't like full-electrics that have been adapted to plug into existing household electrical systems. They require some kind of fueling station that can safely store and transfer the potentially volatile hydrogen. Fuel cells themselves are well-proven and safe system, but they're nohow household items (yet). But if someone - well, everyone - with an innovative bent can get free access to the refueling IP then it's much more likely someone's going to figure out how to jump-start this.
And then Toyota gets to sell those thousands of cars it needs to sell, getting in the end a much smaller piece of a market it now can monopolize but making the marketplace so much bigger.
This story reminds me of a point I haven't thought about for years, which is that we need a more elaborated patent system. Right now we have a one-duration, one-size-fits-nobody patent monopoly. Why can't there be different kinds of patents with different levels of protection, different allowances, and different durations? Creative Commons has shown you can construct interesting and useful copyright notices based on separating out what you want to do with your copyrighted content. I think it should be possible to do something similar with patents, but I'm not smart enough to think through all the details.
Comments (0) + TrackBacks (0) | Category: IP Use
January 2, 2015
Over at Boingboing, Cory has a New Year's paean to downpour.com
, a company that is competing with market-dominating Audible. Notably, downpour is pursuing a DRM-free business model, in stark contrast to Audible's insistence that it has to slap DRM on everything.
Doctorow would also like you to remember he considers DRM "an existential threat to humanity", an eyebrow-raising bit of hyperbole. That said, DRM is far and away the worst thing about digital audiobooks, serving as both a way to lock you out of your own books and a way to maintain Audible's near-total monopoly on the marketplace. DRM also prevents authors from doing things with their own works that they judge to be in their own best interest, such as posting free samples. There are very good reasons to pursue DRM-free business models and to patronize those businesses that follow such models.
Comments (0) + TrackBacks (0) | Category: IP Markets and Monopolies
December 29, 2014
According to a story this week in the NY Times, we're having a glut of (mostly self-published) works and the oversupply is hurting. Mostly it's hurting the authors, who are seeing drops in income. After a couple of years where it looked like (if you worked hard enough) self-publishing could actually bring in good income, the sheer number of titles and the commensurate explosion in free e-publications is starting to hurt.
Authors are also pissed at Amazon (again) because of its USD 9.99 all-you-can-read Kindle Unlimited program. Authors are seeing much less return from the program, and some are quitting it. The double-edged sword here is that as the glut increases it's harder to get noticed. Without the exposure that Kindle Unlimited provides it may be harder for new authors to get noticed in the clamor and build the fan base that could sustain them. But publishing through Kindle Unlimited means much less income even if authors do get noticed. Furthermore, the "everyone draws from the same pot" model means that everyone who plays the Kindle Unlimited game is competing against everyone else. Rather than more readership increasing the pool of money, more readership just means more votes distributed across the same size pot and as more authors play (or more authors chop up their novels into shorter works) it means an increasing number of competitors for a fixed-size pool.
As John Scalzi once again comments, authors and readers would do well to remember that Amazon is not your friend. It's a business with its own goals and motives and if treating your book as a loss leader to sell more Kindles or more whatever is part of its plan then you're going to eat that loss so Amazon can increase its profits.
Comments (0) + TrackBacks (0) | Category: IP Markets and Monopolies
December 17, 2014
Blink ›
Yeah, No Thanks Toast & Butter
December 6, 2014
Blink ›
Apple I Reaches CAFC
The first of the disputes between Apple and Samsung has reached the CAFC. Dubbed "Apple I" because you just know there are going to be more cases appealed up, this is the one where Samsung lost a jury verdict on the order of a billion dollars. The technology at issue is now ancient - four years is forEVER in the world of mobile phones - but if Apple's IP claims are upheld it will strengthen their hand in every other suit still at issue.
December 2, 2014
Blink ›
Macmillan Pretends It Can Plug Analog Hole
November 25, 2014
That's "making it" as a band, as opposed to having "made it" as a band.
The quirky indie duo have a story up on Medium that talks about what the real finances are for an indie act that doesn't have the backing of a major label
. Yes, you can sell over 1100 tickets at the Fillmore but that money goes right into paying back the $24,000+ in credit-card debt you've taken on up-front to make the show happen.
I hope I'm not spoiling anything (though you should read the full story) if I tell you that the band didn't make money on this tour. However, they seem to be OK on that account, looking at the tour as an investment. Remember the Doubleclick's advice on being successful included having a solid fan base. What Pomplamoose did on this tour was in part an investment in building that fan base and creating the kind of shows to which people who are already fans would want to bring their friends. From such shared experiences, fan bases grow.
I want to quote a couple paragraphs from their story because it encapsulates so much of what I've been hoping would come to pass:
We're entering a new era in history: the space between "starving artist" and "rich and famous" is beginning to collapse. YouTube has signed up over a million partners (people who agree to run ads over their videos to make money from their content). The "creative class" is no longer emerging: it's here, now.

We, the creative class, are finding ways to make a living making music, drawing webcomics, writing articles, coding games, recording podcasts. Most people don't know our names or faces. We are not on magazine covers at the grocery store. We are not rich, and we are not famous.

We are the mom and pop corner store version of "the dream." If Lady Gaga is McDonald's, we're Betty's Diner. And we're open 24/7.
Comments (0) + TrackBacks (0) | Category: Interesting People
November 20, 2014
In its "What the Lebron?" episode this month
, the Planet Money bloggers ask this secondary-market question in regard to "sneakerheads" who buy and (re)sell Nike sneakers, primarily on eBay.
The sneakers, which retail for USD 200-300 a pair, often resell for three times that much and in rare cases ten or twenty times that much. There's a whole mini-industry of people who camp out in lines (and pay people to camp for or with them) in order to get the latest releases at stores like Footlocker on Saturday mornings as soon as the latest models go on sale. And there are secondaries, companies that have come along to track these markets and provide data services to sneakerheads.
The Planet Money researchers, like many sneakerheads, come to believe that Nike promotes this secondary market. Even though the company could theoretically make more money by pricing the shoes higher at retail, they don't. Nike won't comment, of course, but the company does institute policies that create scarcity as well as promoting demand and collectability by doing things like one-off models with popular culture figures like Kanye West. On this blog we've spent years discussing how manufacturers and content owners go to great lengths to control or crush the secondary markets. So why is Nike acting differently?
It comes down to "cool." Nike went through a bad stretch where its name was associated with sweat shop labor and its shoes were disrespected despite having named celebrity endorsements. The secondary market has helped to turn that around. Nowadays Nike is cool again, Nike products are desirable again, and while it might be the case that Nike would make more money on a given Saturday from a few people, it would likely not have developed a devoted following of people willing to buy over a hundred pairs of sneakers, willing to camp outside a store for days leading up to a new release, and willing to tweet, instagram, snapchat, whatsapp, and (if they're old enough) facebook the latest Nike releases.
Money can buy you publicity, but it can't buy you that kind of tastemaking army of social sellers. In the end, despite the secondary market, the vast majority of Nike sneakers are bought to be worn. When Nike is cool, everyone wants to have them on their feet
Comments (0) + TrackBacks (0) | Category: IP Use
November 19, 2014
Lexi Alexander, an actor, director, and producer
, has very few kind words for the copyright maximalists who dominate Hollywood.
In her post yesterday titled "5 Reasons Why I am Pro File-Sharing and Copyright Reform" she lays out her case for exactly why the system is as screwed up as it is. Mostly it comes down to fear.
If Ms Alexander's personal experiences are generally true, then people in Hollywood behave just like the rest of us, torrenting and sharing the good stuff. Unlike regular people, though, Hollywood folk spend a lot of effort maintaining a public facade of "piracy is theft/evil." That facade has two major lies in it: first, that the Cartel's copyright stance is to protect the little guys (gaffers and grips); and second that innovation and technology are always a threat to be extinguished rather than opportunities to be embraced. Long-time readers of this blog know I've been arguing pretty much exactly that for the last decade.
Alexander doesn't let free-riders off the hook, either. Sharing and free exchange are there in part because people who share more, spend more as well. Not treating your customers like criminals is not altruism - it's enlightened self-interest for companies that want to build long-term relationships with people who will be buying their products for years to come.
(h/t Boingboing where I saw this first and also has a link to her Torrentfreak interview)
Comments (0) + TrackBacks (0) | Category: Interesting People
November 13, 2014
Comments (0) + TrackBacks (0) | Category: IP Abuse
November 11, 2014
Once upon a time, Amanda Palmer did a Kickstarter. That succeeded wildly, and turned into tours and various forms of art and music and eventually a TED talk on "The Art of Asking". Through it all, AFP has relentlessly pushed her vision of a world in which people pay for art they love.
To push that vision she's had to hone and refine her arguments, answering challenges from people who want to know what happens to a million Kickstartered dollars, and ignorance-to-hostility from traditional media types who seriously Do Not Get It. One thing you can do when you have well-honed and tested ideas is put them down in book form, and so now we have The Art of Asking, or How I Learned to Stop Worrying and Let People Help, the book.
Unfortunately, this book is out from Hachette which, you may recall, is involved in a protracted slugfest with Amazon. One side effect of that fight is that Hachette authors' books aren't as easy to find or buy on Amazon as others. So what's an author to do?
If you're Amanda Fucking Palmer, you ask for what you need. In this case, that's publicity. Word of mouth. Information to shed light on the darkness cast by the Amazon/Hachette dispute. Palmer sent a mail to her list asking people to help publicize the book and get the word out. People frequent book stores, which can carry the book. People visit Web sites, including amandapalmer.net which currently features all the info you need to get the book in physical and electronic forms.
And for you librarians who are still reading this blog, I suggest your shelves might be enriched with a copy. Just a thought.
Comments (0) + TrackBacks (0) | Category: Interesting People
November 10, 2014
TotalBiscuit's occasionally released "Content Patch" video series highlights two items of Copyfight interest this time around
.
First, an update by Rockstar games to their popular Grand Theft Auto: San Andreas release has resulted in a number of songs being removed from the game. These are copies of popular tunes that were originally licensed for the game property and were available in-game either as part of the default soundtrack or as character actions, such as listening to the radio. GTA games are often noted for their excellent soundtracks.
I couldn't find any official word on this change, but the likely reason is that something happened with the licensing and since Rockstar doesn't control the copyrights on these tracks it had no choice but to pull them from the game. That's a shame, and it may also involve a legal issue since consumers are having things they paid for taken away from them. I'm not enough of a lawyer to know if that's legal but probably Rockstar's lawyers have already thought of this and it's covered somewhere in their clickwrap licensing.
Obviously this sucks from an experience point of view, and it raises difficult questions about what it means to buy a game when parts of what you've paid money for can be stripped out at the whim of the company to which you gave your cash, or even some third party. This capability has existed for some time, but this is the first time I'm aware of it having such a blatant impact on such a high-visibility title. TB points out that other changes have also hampered the game experience (though they're not that relevant to Copyfight) and that EU laws are different enough from American laws that at least European consumers should be able to get a refund.
Separately, TB points out yet another instance of a developer (in this case an indie) reacting badly and inappropriately to negative reviews. He calls out the company Digital Homicide for putting out a bogus DMCA takedown notice against game reviewer Jim Sterling. Apparently DH did not like Sterling's bad review of their game and is attempting to use the DMCA to censor criticism. Their claim, made through YouTube's internal system, followed a series of tit-for-tat videos in which DH apparently appropriated Sterling's review video more or less wholesale in order to write its response as a set of insulting subtitles overlaid on Sterling's review vid.
Yeah, some people are idiots. Of course, DH are following in well-trod footsteps here, as it's well documented that major companies spam out hundreds of thousands of (often erroneous) takedown claims. And the problem is exacerbated by YouTube's review system which goes well beyond what the DMCA requires and makes it particularly difficult for a content creator to defend their videos and keep those videos from being removed. YouTube's "guilty until proven innocent" approach is certainly making the problem worse by encouraging aggressive over-claiming. In theory making a false DMCA claim is a felony, but I'm not aware of anyone ever being prosecuted for it. Anyone have an example?

Comments (0) + TrackBacks (0) | Category: IP Markets and Monopolies
November 4, 2014
Comments (0) + TrackBacks (0) | Category: Culture
November 2, 2014
I have had an offer for a third party to write relevant posts for Copyfight, and get paid in the process. I'm curious if anyone reading this has an opinion.
The blog has long had a "sponsor" category for posts, but it's lain dormant. We're tiny and esoteric enough that nobody much cares, and we don't have advertising support. I have a day job that pays well enough I don't need income from blogging but it also means that I have less time to cover the relevant material. I've made some invitations to people to guest-blog but no nibbles.
So the theory would be to have some sponsored stories, mark them clearly as such, and improve the blog's content. I would have editorial control and pick things that appear, so no shovelware. And then, the money. I'm thinking it ought to go to something charitable, and EFF springs to mind as a first choice, but I'd be open to hearing others' thoughts. It likely won't be a substantial amount, but it's good to have a plan.
Comments (1) + TrackBacks (0) | Category: Misc.
October 31, 2014
This month the 11th Circuit handed down a copyright decision on professors' rights to make and use copies of material excerpting copyrighted books.
The case involved three big houses (Cambridge U Press, Oxford U Press, and Sage) that sued Georgia State University over a policy that allowed copied excerpt use in class. When the case was originally decided, the judge used a somewhat novel case-by-case examination of the incidents rather than ruling on the policy as a whole. In its review, the 11th largely upheld that approach, which had led the judge to find for the defendants in all but five instances.
The Circuit did rule that the initial decision applied the Fair Use four-factor test incorrectly. The trial judge gave each of the factors equal weight (wrong) and failed to do a holistic analysis of how the factors balanced. This caused the 11th to overturn the verdict and send the case back down. In summary, it's OK for a trial judge to consider incidents individually, but when doing so, the judge still has to apply the fair use tests in the standard way to each incident.
Comments (0) + TrackBacks (0) | Category: Laws and Regulations
October 28, 2014
That is, doing a successful Kickstarter if you're a slightly quirky not-at-all-mainstream artist that has something of a fan base. Under the title "One Weird Trick..." the musical duo called The Doubleclicks gives you all their secrets and advice.
The one weird trick turns out to be "have an audience" because their Kickstarter drew heavily on the existing fan base. This is not surprising - patronage models are something we've talked about extensively and Kickstarter (and Patreon and their ilk) are fun ways for people to give more money to creative folk they already support.
But beyond that, the Doubleclicks have an extensive guide for everything a Kickstarter requires, including setting goals, describing the project, handling rewards and stretch goals, and so on. There's notes here on how to do the hard math, and paying attention to shipping, and who to ask for advice before launch. Basically, the bottom line is that doing a Kickstarter is a great deal like launching a small business - and all of that has to get done before you get to the business of doing the thing you wanted the Kickstarter money for in the first place. The Doubleclicks' advice will get you a long way through that business.
Comments (0) + TrackBacks (0) | Category: Big Thoughts
October 27, 2014
This is kind of an esoteric idea so let me see if I can unpack it a bit: patents are bought and sold, as well as licensed. Sometimes the patent buyers are people who think they can use the patents to make money not by producing product but by suing others who do produce. These people are generally known as "patent trolls", though I feel compelled to re-remind everyone that
there's not a good definition distinguishing a troll from other non-producing entities such as universities
.
Generally, people are more likely to pay for something they think they can make more money with. That's supposed to be how markets work and it ought to apply to patents as well. If a patent is good and valid and enforceable then it ought to be worth more. Conversely, if you think you can't make money with a patent you don't buy it, or at least you pay less for it. In this way, the prices people are willing to pay for patent portfolios become an indicator of the likely future revenue to be derived from those patents.
Last week, Reuters put out a piece claiming that tech companies are "winning" against trolls because these IP portfolio prices are falling. The data they use for this conclusion are their own interviews and analyses so it's not necessarily fully rigorous, but worth considering. They also admit that the trend is not universal, so they may also be cherry-picking the data for their story
They argue that the number of suits is dropping, the length of suits is increasing (though note that's only those that don't settle not overall length). and that firms focused on making money through IP are laying off staff and seeing reduced stock prices. All of these are potentially good trends, but none of this addresses the true root of the problem - the stream of crap patents issuing from the USPTO and the EPO. Fixing the problem at its source would do a world of good for solving the troll problem.
Comments (0) + TrackBacks (0) | Category: IP Markets and Monopolies
October 23, 2014
In a keynote speech that ranges from his early utopian community days with the Stooges to BitTorrent and Kim Dotcom, Iggy Pop shows he is still as with it and still as relevant as ever.
Pop talks about the music business, then and now, and how he has come to understand and be happy with his place in it. For him, music is a passion and a joy and likely never will be a sensible business proposition. He does suggest that others who want to be in the business get a good entertainment lawyer, though, so they don't have to wait as many decades as he did to see the royalty checks finally come in.
Comments (0) + TrackBacks (0) | Category: Interesting People
October 20, 2014
Our friends at the John Marshall Law School in Chicago sent me an announcement for their 6th Annual Symposium that is taking place in a couple weeks. The theme this time is "Art Meets Law: The Intersection of Art and Intellectual Property" and features filmmaker and political critic Michael Moore as a keynote speaker.
The event will take place at the School, 315 S. Plymouth Ct., Chicago, on October 24th. The Symposium will be a day-long event (8:30-4:30) with Mr Moore's keynote scheduled for lunchtime. Contact Christine Kraly (Public Affairs Director) at 312-427-2737 ext. 171 or ckraly@jmls.edu if your'e interested in attending.
Comments (0) + TrackBacks (0) | Category: Events
October 18, 2014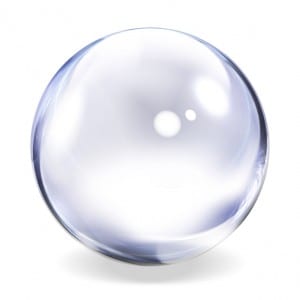 Mike Masnick at Techdirt published two stories this past week that give an interesting comparison in approaches to handling DMCA takedown notices. First,
Google came out with its "how we fighr piracy" report.
As Masnick notes, there's not much new in here. He frames it as Google trying to "appease" Hollywood and notes that the studios have done a shit-poor job at managing how their content ranks in search results. Apparently SEO still stands for Somebody Else Ownsit at the big studios.
Google's proposal to help with this is to include DMCA takedown notices in its rankings - at its crudest form, such a policy would cause sites for which Google gets notices to be lowered in the rankings. Unfortunately, the obvious consequent of this is just to encourage a further barrage of bogus takedown notices. Since the costs are low and the effect significant, Google may be setting up perverse incentives that allow its search results to be distorted by anyone with an active enough legal department.
Compare and contrast with the latest DMCA policies from github, the popular online repository for source code and development projects. Github is creating a policy that encourages discussion and limits effects: it will notify people before takedowns happen, and it will limit blocked material to things that are specifically identified, which is very important in a coding world where people branch, build on top of, and reuse entire source trees. To use a physical analogy, github's policy is like cutting down one or a few trees that specifically need removal, rather than clearcutting whole stands.
The thing that I notice in common between Google's and github's approaches, is that both organizations are working toward more transparency. Each has evolving policies, and each is taking different steps to keep people aware but in general they seem to share the value that knowledge of what's going on is important to all parties. That is something I'd like to see emulated everywhere.
Comments (0) + TrackBacks (0) | Category: IP Use
October 17, 2014
Well, this is a surprise: broadcast network CBS has announced it too will offer a subscription service. This is good news and bad news. First, it's good that CBS is figuring out the same logic that finally hit HBO: significant (if not all) viewership growth is going to happen online. Freeing up viewers and programs from cable monopoly lockdowns is good.
The bad is that there's a limited number of spaces to be had and a limited number of subscriptions that any one person is going to want. You will likely be able to pay for quite a few subscription for the cost of a yearly cable bill but I suspect we'll see rapid consolidation in this market - there should be one place to go to pay for your Big Bang Theory AND your Game of Thrones. The logical next step is for someone (and my money is on Amazon right now) to aggregate these offerings.
Comments (0) + TrackBacks (0) | Category: IP Markets and Monopolies
October 16, 2014
For a while now I've subscribed to the argument that
Netflix had to become HBO faster than HBO could become Netflix
. It's said that a large percentage of people keep their cable subscriptions for two reasons: HBO and ESPN.
It seems like someone at HBO has finally woken up to the idea that they could double their viewership for shows like the popular "Game of Thrones" if they provided the kinds of a la carte service that online viewers want. And now, a widely reported story (here on The Verge) says that HBO is going to roll out a full-fledged online service "sometime" next year.
The devil, as always, will be in the details - what is in the offering and is it going to be enough that people don't have to buy multi-hundred-dollar cable subscriptions to get the HBO shows they want? And most importantly, when will ESPN follow suit?
Comments (0) + TrackBacks (0) | Category: IP Markets and Monopolies
October 15, 2014
(They rejected me last year but I figure I can give them some publicity anyway.)
The Berkman Center is once again offering a 12-week online course in copyright law and policy. Applications are open as of this posting and accepted through Dec 15. Here's the online application starter page.
The course itself will run Jan 26-April 25 with a final exam on April 30.
Comments (0) + TrackBacks (0) | Category: Announcements
That's the judgment of Jim Hines (himself a traditional and e-book published author) in looking at the Amazon Kindle Scout program
.
Hines compares the contract terms Amazon is offering and finds them lacking compared to traditional contracts, as well as containing a "rights grab" and giving authors a lower royalty rate than that earned by traditional e-book publishers on Amazon's infrastructure. Considering that Amazon is trying to convince all and sundry that it has a better idea of how to split royalties this is kind of interesting.
Also interesting is what Amazon doesn't have to do, which includes promote, edit, provide cover art, or pretty much do anything a publisher would be expected to do. Hines concludes by saying:
That makes me very uncomfortable. The whole thing feels a bit like a chimera of traditional and vanity publishing, combined with a manuscript display service.
Yes, boys and girls,
Amazon is still not operating in anyone's best interests except Amazon's.
If this surprises you, then you have not been paying attention.
Comments (0) + TrackBacks (0) | Category: IP Markets and Monopolies
October 12, 2014
Inside Council reported last month that The Judicial Conference of the U.S. has approved the elimination of Federal Rule 84. This is a small procedural change, but may have a large-sized effect on patent trolls that mass-file suits.
The idea is to eliminate a simplification that is being abused. Form 18 provided a "bare bones" complaint structure in which plaintiffs in patent infringement cases could just state that the defendant was infringing a patent. Under the new rules, the plaintiff will need to describe how the defendant is committing infringement. For a standard patent case this change doesn't affect things much, since most patent cases describe specific acts of infringement. However, patent trolls currently may file massive numbers of suits, each simply claiming that some infringement happened, without providing specific descriptions. The troll is most interested in getting settlements as quickly as possible, so files the most bare-bones and quickest cases possible. If the troll is required to investigate the companies it wants to sue in order to provide a specific description for each suit then the cost of mass suing goes way up and there's less incentive to shotgun lawsuits around.
(Thanks to Greg Aharonian of PATNEWS for the initial pointer.)
Comments (0) + TrackBacks (0) | Category: Laws and Regulations
October 11, 2014
Blink ›
Sports Continue to Tiptoe Away from Cable Monopolies
As I figured back in June
, Google has
asked the Supreme Court to review the (let's not mince words here) complete hash that the CAFC made of the decision
. If you recall, this started out being a patent case and somehow mutated into a copyright decision that allowed Oracle to hold copyrights on some APIs for the Java language. Google's petition argues that the the CAFC decision has the effect of circumventing SCOTUS precedents on patents.
Comments (0) + TrackBacks (0) | Category: Laws and Regulations
October 9, 2014
If you have not been following the "Adobe is spying on its readers" story this week, let me recommend "The Digital Reader" to you.
In their first piece, they reported on how Adobe was spying on people by collecting data about users' eBook Libraries. Then, after Adobe finally got around to issuing a half-assed statement defending its practices, they published another piece pointing out that Adobe is, at best, using half-truths to try and deflect criticism.
Like, yes, it's true you could have learned that Adobe was doing this if you (a) thought Adobe were total slime and (b) were willing to look on Adobe's Web site for documents showing exactly how slimy their policies are.
TDR's latest piece, from yesterday, reports that Bluefire does not engage in these practices. Bluefire makes Epub Adobe-compatible applications, but seems to have a much more enlightened view of user privacy.
Comments (0) + TrackBacks (0) | Category: IP Abuse
October 8, 2014
The US Tax Court last week handed down a ruling that seems to be good news for artists who want to make money while working at related jobs. In this case a professor of studio art at Hunter College, Susan Crile, won a case against the IRS over sales of her art.
The question at hand was whether her job as a professor included the creation and sale of artwork, or whether that sale was part of a separate profession (for tax purposes). This case directly speaks to visual arts, but is likely applicable to others who do this sort of thing - writing fiction while working as a copyeditor, selling portraits while working as a staff photographer and so on.
Comments (0) + TrackBacks (0) | Category: Laws and Regulations
September 15, 2014
Blink ›
Does Book Touring Still Matter?
Blink ›
Music Business for 21st Century Independent Artists
Dave Kusek, who used to teach music business at the Berklee Music School here in Boston, has teamed up with music marketer/manager Rick Barker to create a video training series for new artists looking to make it outside the major label system. They're advertising it as a "free video series" (I got one of their ads) and it looks interesting. My guess is there's some hook to help pay for the work Kusek and Barker have done - if you try this thing, write and tell us how it went.
September 13, 2014
In case you've been hiding under a very large rock and were not one of the
half-million-plus people who sent comments to the FCC this week
, the Copyfight readers at
Singlehop have a quick overview for you on the topic
.
If you do want to submit a comment, there are many sites that will help you do that. Here's one from The Nation, which is urging people to get their comments in before the September 15th deadline for public comment.
If you live in or near New York or Philadelphia, freepress.net would like to invite you to their public rallies showing that we haven't forgotten. If you live in Seattle, congratulations, because your city really rocked it on net.slowdown day.
And just in case you needed a yardstick to keep track, Politico (among others) is reporting that the number of comments received by the FCC so far on #netneutrality exceeds the number received after Janet Jackson's nipple got exposed during the Super Bowl a decade ago. Hell of a world, innit?
Write now, right now. The 15th is close.
Comments (1) + TrackBacks (0) | Category: Speech
September 9, 2014
(no, I'm not dead; the IP news scene just hasn't interested me much lately.)
Cory Doctorow's latest column for Locus is about Amazon vs Hachette
, a slugfest that is benefiting nobody and has been
dragging on for months now
.
In his column, Doctorow points the finger at DRM as a force that will continue to shape things long after the present debate is settled. In particular, Audible (Amazon) has locked up all the e-books (90% of the e-book market) with the willing accommodation of the publishers. Hachette therefore cannot ask its readers to move their e-books off Amazon's infrastructure (store, Kindle, reader apps, Audible) without entirely re-purchasing their e-book library. It can't even (legally) offer a tool to help users do that because that would be circumventing DRM which, say it with me, is technically illegal.
The fact that Hachette (along with all the other big publishers) has been a huge proponent of DRM since Day 1 is an irony to be savored, though we readers will end up paying for it in the end.
Comments (0) + TrackBacks (0) | Category: IP Markets and Monopolies
August 25, 2014
An interesting article went up this week on the Make zine blog: Mike Sense on the expanding partnership between Hasbro and Shapeways
.
Hasbro is, of course, the giant toy-making conglomerate and Shapeways is advertising itself as "fast and affordable" 3D printing - a marketplace for people to make, buy, and sell 3D-printed products that range from jewelry to complex devices to, well, toys.
Last month the two companies put together a joint-venture site, superfanart.com which they are trying to position as the "app store" of 3D fan art/toy making. The site has a submission and approval process (like most app stores) for 3D printed designs and has a revenue-split model, again like most app stores. According to the article it's about 10% to Hasbro for licensing, about 20% to the artist, and about 60% to Shapeways for costs of materials and manufacturing. The initial launch included the "My Little Ponies" intellectual property line; now they've added "Transformers"-inspired fan material.
That's a much lower percentage than you get for a pure software app, but in my mind the actual number is less important than the concept. Someone else might come along with a better deal to lure artists to its site, and Hasbro could just as easily license to multiple manufacturers. Some might offer the company a higher percentage for a limited or exclusive license. Et cetera - I'm sure you can think of other interesting permutations.
The other interesting thing is that this appears to be a true effort by a big-name holder of properties to embrace the fan community. Hasbro controls a number of things that people will be wanting to make fan art from and if there are legitimate ways to do that, it's a far better situation than corporations screaming "piracy" and suing everyone in sight.
Comments (0) + TrackBacks (0) | Category: IP Use
August 22, 2014
Blink ›
IP Analogy to Physical Property (in Architecture)
An interesting note in a 7th Circuit case, M. Arthur Gensler, Jr. & Assocs., Inc. v. Strabala shows how judges are continuing to apply the standards of physical property to intellectual property. In this case a dispute arose over the authorship (if you will) of a building. The Seventh ruled that "design" is a form of creation of intellectual property creation equivalent to building or selling physical good. As such, it's subject to various regimes of ownership, trademark protection, and so on.
August 16, 2014
Blink ›
That Sound You Hear is the Anti-Neutrality Dam Breaking
August 11, 2014

Last week a group of over 900 writers took out a full-page ad in the Times taking Amazon to task for its tactics
. The letter was signed by some big names, including John Grisham and Stephen King, and it asks readers to write to Amazon CEO Jeff Bezos telling him to "stop using writers as hostages in its negotiations" with Hachette.
Amazon's previous plan had been to explain to authors just how much more money they could make by doing things Amazon's way and presumably Amazon wasn't pleased when their self-centered logic got shot to pieces. We presume this because suddenly there's a Web site, readersunited.com that is asking people to write to Hachette's CEO.
This site is pretty transparently an Amazon shill front, as anyone with a little know-how can find that Amazon has had the domain parked for some time and just decided to activate it. For reference, see "Astroturfing".
As John Scalzi points out, this is not classic astroturfing since Amazon put its name on the letter. This leads him to wonder why Amazon bothered to use the indirect domain rather than just posting the letter on its own Web site. That's a very good question, I think.
The rest of Scalzi's entry dissects Amazon't continuing use of bad/biased math, not to mention hyperbole in its arguments. He argues that this is another ham-fisted move by Amazon which has been remarkably inept at the PR side of this dispute. They may be trying to fight too many battles at once, as you can see from the news headlines: "Dispute Erupts Between Amazon and Disney" for example.
Comments (0) + TrackBacks (0) | Category: IP Markets and Monopolies
August 7, 2014
Blink ›
And No Kill Switches, Either
Our friends at ISRI pointed out to me that some mobile companies are now promoting the idea of a "kill switch" that would be under the control of someone other than the user. Such kill switches are supposedly for consumer protection - disabling stolen devices - but end up being a way for manufacturers, phone companies, etc. to keep devices off the second-hand market. Kill switches per se are not bad - they just need to be under the control of the person who purchases the device so they can be legitimately disabled. Like other such technological locks, kill switches are probably under the DMCA umbrella that prevents legitimate disabling or circumvention.
August 5, 2014
It's been a while since I peeked in on the ongoing slog of Amazon versus Hachette. A story from Jillian D'Onfro appeared last week, explaining what Amazon says it's up to in this fight.
Amazon appears to be making a numerically based claim, in two forms. First, it is arguing for a 35 (author) / 35 (publisher) / 30 (Amazon) revenue split. It points out that 30% is what Apple and its co-conspirators wanted Amazon to take. Second, it argues that its data show a price point of USD 9.99 is better for an e-book in that it leads to more copies being sold. The number of additional copies sold is high enough to more than make up for the revenue lost on each individual sale.
This is pretty transparently an effort to recruit authors to Amazon's side. Big-house authors generally get around 20 or 25% on e-book sales and Amazon would much rather have authors complaining to Hachette about "why am I not getting 35%" than complaining to readers that Amazon is making it hard to get the authors' books.
It's also pretty transparently an Amazon-centric view of the world, to which I think John Scalzi has a very solid answer in his "Whatever" blog entry:
Amazon's assumptions don't include, for example, that publishers and authors might have a legitimate reason for not wanting the gulf between eBook and physical hardcover pricing to be so large that brick and mortar retailers suffer, narrowing the number of venues into which books can sell. Killing off Amazon's competitors is good for Amazon; there's rather less of an argument that it's good for anyone else.
Furthermore, their math about selling more copies might be true for Amazon itself, but there's no evidence that it holds up for any other retailer. Making Amazon prices so cheap that other outlets can't afford to match them is, again, good for Amazon but not necessarily good for anyone else, including those authors Amazon is trying so hard to influence.
Comments (0) + TrackBacks (0) | Category: IP Markets and Monopolies
August 1, 2014
Blink ›
Duplitecture
My favorite design podcast, 99% Invisible, did its episode this week on "Duplitecture". That starts out being about the vast cities in China that are conscious re-creations of architecture from elsewhere in the world, and delves into the long history. For us Americans it's worth remembering that many of our most famous building designs (the White House, Jefferson's State House for Virginia) were themselves copies of older building ideas. The podcast's host, Roman Mars, comes out strongly in favor of "mindful iteration" as a valuable form of copy-inventiveness.
July 30, 2014
In the past couple of years (see for example
the Prometheus decision
). The Supreme Court has issued a series of rulings that attempted to clarify what is and is not patentable. Unfortunately, the result has been the exact opposite, with
court decisions creating chaos and confusion over what is the proper subject matter of patent applications
.
The USPTO has issued proposed rules that appear not only to take the SCOTUS decisions at face value, but expand them to a great extent by declaring vast tracts of what had previously been patentable as out of bounds. An article on Nature.com earlier this month decries the likely outcomes.
The piece estimates that "almost half the drugs approved in the United States from 1981 to 2010 would have been rejected under these guidelines". While I am still concerned about overpriced medicines and their consequences, it's still likely that in the absence of some form of protection these medicines would not have been developed. It's possible that the Patent Office will implement less draconian interpretations, but even so I cannot see an easy way out of this thicket.
Comments (0) + TrackBacks (0) | Category: Laws and Regulations
July 25, 2014
Blink ›
Congress Restores Bulk Unlock Rights
Our friends at ISRI sent a note saying that Congress had gotten its act together to pass the bulkily named "Unlocking Consumer Choice and Wireless Competition Act" which includes provisions allowing companies and individuals who recycle and refurbish electronics to unlock them as part of their business.
July 22, 2014
Blink ›
Subscription Services for Books
July 21, 2014
I got an update from American Library Association (ALA) letting me know that they had joined with other higher education and library organization to file a joint comment to the FCC in support of net neutrality.
This should serve to remind everyone that while the Internet is perhaps the most amazing commercial platform yet invented, it's also an information access mechanism for schools, for libraries, for communities, and for the public. As such it needs not to have "paid prioritization" and it needs rules that allow us to choose what we get, not the cable companies. The Internet has a public, an educational, and democratic imperatives that are every bit as important as its commercial imperative and don't you forget it.
Comments (0) + TrackBacks (0) | Category: Laws and Regulations
July 18, 2014
On the eve of the next round of secret talks on the festering pushole that is the TPP - the trade treaty so secret it can only be seen the by the multinational corporations that are writing it - MSF is once again attempting to encourage some variant of sanity.
As I've written before, MSF/Doctors Without Borders is opposed to the TPP provisions that promote patent protection over human protection. In their latest missive (linked above) the organization points out that "harmful new rules" in TPP will push prices higher for life-saving medicines, and of course this will hit the poorest countries the hardest. Additionally, TPP continues to promote the regime of secret, unaccountable courts that would set themselves above the national courts of the signatory nations. As MSF notes:
The Canadian government has been sued by Eli Lilly to the tune of $500 million, based on similar provisions in NAFTA, because the corporation objects to a Canadian Supreme Court ruling rejecting the patent for two of its blockbuster drugs. As a result, Canadian law could be overturned by a ruling made in a secret, private arbitration proceeding.
As before I feel I should note that I am a long-time donor to MSF, but have no other affiliation with the organization.
Comments (0) + TrackBacks (0) | Category: Laws and Regulations
July 15, 2014
NPR's Planet Money podcast did a segment on the case against patents
. It's mostly an exploration of how one would cope economically in a world without protection for certain kinds of IP. Sadly,
they continue the mini-fiction that Tesla is "giving away" its patents
.
The show is largely based on a paper published by two economists, Michele Boldrin and David Levine in which they argue against patents from an economists perspective. The very first sentence of the paper states baldly that "there is no empirical evidence that patents serve to increase innovation and productivity." In fact, they argue, the opposite is happening. Innovation and productivity in their view happen most from competition and being the first to be able to get something to market (first mover advantage).
As with many grand theories in economics, the proposed changes would include losers and risks. The losers are individuals and small enterprises who now make money from licensing. In their view such people should just go work for big companies that would pay them to do the same innovative work.
The risks come from things like medicine or nuclear power where the idea of patent protection contributes to companies making billion-dollar investments. Boldrin and Levine argue that it would be more efficient for the government to create a system of incentives whereby multiple companies could compete for the work in return for paybacks that would cover their investment. Given how massively inefficient government contracting can be today I'm highly dubious this would increase efficiency in the IP space.
Their "modest proposal" however, seemed like a good idea, which was just to reduce the terms of patents. Presently patent protection is 20 years, so turn that down to 18 and see if it makes any difference. If you get more productivity with less patent protection you could shorten the term still farther. Eventually either you'd find that less patent protection was not increasing innovation or you'd find that you'd reduced protection to zero while increasing innovation in measurable steps along the way.
Comments (0) + TrackBacks (0) | Category: Counterpoint
Our friends at the Future of Music Coalition rounded up a star list of songwriters, performers, and independent artists try and get the FCC to back off its plans to wreck net neutrality. Kevin Erickson was kind enough to send me a link to the collected artists' comments, which you can read online at the FMC site.
My favorite pull quote from the comment filing:
We music people know payola when we see it. And what we see in Chairman Wheeler's proposal doesn't give us any confidence that we won't end up with an Internet where pay-by-play rules the day. We've heard this song before, and we're frankly pretty tired of it.

Thousands of us have already told the FCC that losing an open Internet would be disastrous to the music community, and we suppose there's no harm in telling you again. But this time, we really hope you'll listen. We may not be telecom lawyers, but we get this issue pretty clearly. You have the legal authority to prevent discrimination and paid prioritization online. You only need to exercise it.
It's been a long time since
I wrote about how payola came to the digital music landscape
. Doesn't mean the problem has gone away, though.
Comments (0) + TrackBacks (0) | Category: Laws and Regulations
July 8, 2014
Author Ferret Steinmetz offers this pithy advice on how people can run appealing campaigns for funding
. Although it's somewhat facetious, it's based on a real-world example of a guy who managed to create
a Kickstarter for potato salad
. He started with a goal of USD 10 and at this writing he's broken 41,000 with over three weeks to go.
The thing he's offering is, nominally, is himself making potato salad. Yes, really. He's raising a few bucks to make potato salad. Why, then is he getting tens of thousands? Ferret's answer is, basically, "entertainment." The potato salad concept is silly and as the campaign has grown, more silly and goofy things have been added, like "a bite of the potato salad". Clearly that's not something you'd normally pay three bucks for, but so far over 600 people have thought it was funny enough to do that.
And there's the trick: make your campaign about "how you make the donator feel" and you can be more successful than trying a serious approach, especially if what you're pitching is something potentially desperate or depressing. By making this potato salad silliness feel like fun, it became something people wanted to feel involved with.
The lesson about Kickstarter or Indiegogo or any donation drive is that you get what you give
Words of wisdom for the new media age.
Comments (0) + TrackBacks (0) | Category: Interesting People
July 7, 2014
So opines John Scalzi, as he ticks off which of the parties in the Amazon/Hachette dispute he is in business with. Scalzi's point is that this is a situation in which some very large corporations are maneuvering to increase their profits. Nobody, no matter how good-hearted they are, is in this business to run a charity.
Therefore, he argues, anyone doing business with them needs to treat it as a business arrangement. If you are an author and Amazon is doing well by you, then that's great - continue doing business with them. If you are a reader and are unhappy that Amazon is making it hard to get certain books then take your business elsewhere. But whatever you do, treat it as a business proposition, not a personal/emotional proposition.
Comments (0) + TrackBacks (0) | Category: Counterpoint
June 25, 2014
In a 6-3 decision, the Supreme Court has acted to close a loophole in copyright law. We've discussed in the past how Aero narrowly tailored its business model and architecture to fit in this loophole; this result likely means the end of their business.
I'm sure there will be plenty of analyses flowing, and lots of people commenting on the implications of this decision. It seems like a small area of the law, but it's possible that this ruling will be used against a wide variety of nascent businesses, despite Breyer's apparent intention that the decision be read narrowly. The decision seems to go to great lengths to say that Aereo is (like) a cable company and thus should be subject to the copyright restrictions. Breyer specifically calls out a position taken by the US Solicitor General
that "[q]uestions involving cloud computing, [remote storage] DVRs, and other novel issues not before the Court, as to which 'Congress has not plainly marked [the] course,' should await a case in which they are squarely presented."
That's a good theory; let's see how it shakes out in practice. My cynical side thinks the Cartel will still see this decision as a green light to go after cloud storage companies in general.
Comments (0) + TrackBacks (0) | Category: Laws and Regulations
June 21, 2014
It's getting on toward silly... err, Presidential campaign season, and we'll likely see more silliness. Today's comes from
Politico, which reports on a controversy between the Washington Free Beacon and The University of Arkansas
. Significantly, the U of Ark here holds the Clinton archives, and the Beacon has been using those archives as source material for a series of stories on Hillary Clinton.
The archives have revoked the Beacon's access to the archive, on the grounds that publications in the Beacon used audio recordings from the archives without permission. In a written statement, the Archive says:
The University, however, does not tolerate the blatant and willful disregard of its intellectual property rights and policies.
This is a tricky matter, from a policy standpoint. Libraries often maintain various controls over different collections as well as enforcing copyrights held by authors of material in the library.
However, when those rights restrictions impede conversation about a controversial public figure we start adding in questions of what's in the public interest. This is the core of the Beacon's response to the Archive - the claim that their investigative reporting serves a general public interest. Which is, we should all remember, the reason copyright was invented.
Comments (0) + TrackBacks (0) | Category: IP Markets and Monopolies
June 20, 2014
Blink ›
Generic Functions, Patentable Functions
Mike Masnick's piece on Alice v CLS Bank more or less follows the lines I'd expect. However, he points out that Thomas's opinion, rejecting the Alice patents because of generic computer implementations, doesn't give good guidance because the same argument could be made about any computer program. In essence, Masnick argues, SCOTUS is continuing to pretend that some software is patentable and some is not, while refusing to give examples or guidelines for drawing that distinction.
Blink ›
Judge Posner Solves a Mystery
Blink ›
GIFs, Authorship, and Copyright
A reader pointed me to a blog entry over at the Library of Congress discussing animated gifs. The posting describes a little of the ubiquity of these Internet-spawned forms of communication and then asks the question: what about copyright? The answer seems to be that copyright claims don't arise because animated gifs rarely attribute authorship to their creator and because they often use tiny fragments of previously published media in a society where we generally understand the creative reuse of small samples to be fair use. RIAA excepted, of course.
June 19, 2014
Since we've been ragging on the CAFC lately for its losses on appeal, it's worth noting that this was a unanimous decision upholding the Federal Circuit.
The case, conventionally known as Alice Corp v CLS Bank dealt with challenges to patents held by Alice Corporation. I've read through the decision once and I expect better analyses will enlighten things in days to come, but what I see is that the Supreme Court is still swimming about in murky §101 waters. In particular, SCOTUS agreed with the CAFC that Alice Corp's patents were invalid because "...they are directed to an abstract idea." As such, they're not proper subject matter for a patent.
This follow the line of reasoning that the two Courts have established in cases like Bilski and Myriad, but as we noted last time around, it's not clear to me that this line of reasoning is actually consonant with how sections 101 and 103 try to define things.
Thomas's opinion is pretty short and if you don't agree with the previous line of SCOTUS reasoning then you're not going to like this opinion either because it goes to great pains to trace how those past decisions require the present conclusion. Thomas reviews the reasoning in Mayo, and relies on that decision and Benson to argue that the patent claims construction "merely require generic computer implementation" and that this doesn't make the underlying ideas eligible for patent protection.
Comments (0) + TrackBacks (0) | Category: Laws and Regulations
June 17, 2014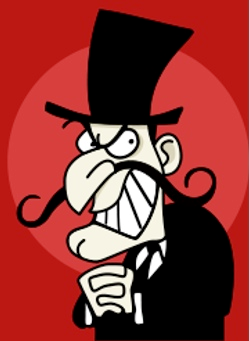 My guess is that if you're a fan of indie - or even popular but non-major-label artists, from Trent Reznor to Adele - you're about to notice. Because
YouTube has just announced that it's going to be taking down content from any label that doesn't pay up to be part of its "Music Pass" program
.
The idea is simple: you (the consumer) pay to get ad-free videos from labels who have also paid to be on the service. YouTube profits, everyone else loses. As a business model, it beats the hell out of thin gruel ad-supported, which is what the Google service has now. They want to be competing with Spotify et al, and they have the billions of yearly viewers to do it. All they need is providers (major labels) to pony up, and people to go along meekly. Because that's what you can do when you've gathered up enough eyeballs and browser clicks.
As with Amazon's exercise of its monopsony power, there's little that can be done about this except pay up, or pray for intervention from regulators. Rumors abound that the terms YouTube is offering amount to an even worse deal than the "pennies" that got musicians complaining about digital streaming services years ago. That's irony right there, but not particularly funny irony.
YouTube is pretty clearly aware of how much power it holds - witness how it forced G+ on everyone who used to comment on videos. Even today if you search "youtube comments" the top hits are "Youtube comments not working" or "Youtube comments not loading" and the like. But they just sat back calmly and weathered the storm. Now everyone thinks this is just fine and people still post their videos there. I expect exactly the same thing to happen with music videos; when you have little or no choice, complaining about it doesn't broaden your choices.
Comments (0) + TrackBacks (0) | Category: IP Markets and Monopolies
June 15, 2014
I do not think it means what you think it means
. Nice post this week from
Gabriel J. Michael this week at the To Promote The Progress? blog
. In it, Michael demonstrates that he knows more about US Copyright law than the US Chamber of Commerce. This is not surprising, but kind of disappointing.
The CoC posted that "A fair use of a work is an infringement" which is directly contradicted at 17 U.S.C. § 107, which states that a fair use is not an infringement.
To be fair, the distinction is somewhat subtle, because it turns on the notion of how fair use is invoked, as a defense against a charge of infringement. To be charged with a crime is to require a defense against that crime; if your defense is accepted then by definition you did not commit that crime. So it is with fair use - it acts to defend users of material against infringement charges and if their fair use defense is sustained, then they did not commit an infringement.
Subtleties aside, though, you'd expect an organization like the Chamber, which is purporting to lecture people on "5 Copyright Terms We Need to Stop Using Incorrectly", to get its basic facts correct.
P. S. Dear CoC: that should be "Five Copyright Terms..." just in case you take the chance to fix your erroneous posting.
Comments (0) + TrackBacks (0) | Category: IP Abuse
June 14, 2014
Judge Rader, now infamous in the IP world for his indiscretions while on the CAFC bench
announced
he's going to be resigning from the Court as of the end of this month
. Flip a coin to decide if he'll become a lobbyist or be recruited to a boutique legal firm arguing cases in front of the CAFC. Either way, he'll get a substantial raise.
Comments (0) + TrackBacks (0) | Category: Interesting People
June 9, 2014
Another in the occastional series of "Here's how I made money in the new publishing ecosystem" comes from Laurie Penny. Still only age 26, she's transitioned from blogging to having her byline on traditional name publications including The Guardian. In a brief Q&A promo for a talk she's giving next month on the topic Penny has a couple pieces of practical advice.
The first one that appealed to me is for aspiring writers to practice pitching, particularly pitching ideas that stretch the author's capabilities. It's easy to write what you know and find yourself repeating what's already out there; pitching slightly newer, different, or even riskier ideas may catch publishers' attentions. She also advises not trying to monetize one's blogging, but rather to use the for-free writing as resume, and as a way to garner attention on social media.
Comments (0) + TrackBacks (0) | Category: Culture
June 7, 2014
There are two stories grinding their way along, most of the action being out of sight. The first being Oracle v Google arguing over the APIs for the Java language, and the second being Amazon and Hachette arguing over (probably e)book pricing. I haven't said anything about either case because there wasn't a lot going on that wasn't repetition of the basic points. I found a couple pieces that did raise good points, so let me cover them.
First, on Oracle. The recent decision by the dysfunctional CAFC is just wrong. Not only does it show a complete lack of understanding of programming, programming languages, and how programmed things connect up (APIs mostly), it seems like they're going out of their way to invent new grounds on which to make decisions. Last month's piece by Mike Masnick on Techdirt goes into great detail on all the wrongheadedness here.
Masnick notes that the case started out as a patent issue (which is how it ended up at the CAFC) but they somehow morphed it into a copyright decision. To do that they had to reverse completely the original finding that the API is not the software. I'll admit this isn't readily apparent to people who write code and like other writers I have to reach for analogies. Part of that is because software isn't like most things in the world - software on its own doesn't do anything, but it controls anything that can be built to do any task we can manage within the limits of physics. An API is a way of giving instructions, not the instructions themselves. You might argue that there's a patent issue here, and I promise not to re-open the "is software patentable" debate, but seriously, guys, it's not copyright(able).
Masnick's piece makes the important point that many other news outlets have not - this is far from the end of the line. Google can, and should, appeal this disaster of a ruling either to the en banc CAFC or straight to the Supreme Court, which some argue is on a roll of smacking down CAFC overrreach. He rounds up some good opinion pieces from folk like Tim Lee and the EFF on why this decision is a roiling disaster, if it's allowed to stand.
Long-time readers will know that I'm not a huge fan of Amazon and particularly its strong-arm business practices. I've also been clear that I think the government's idea of how to settle the price-fixing suit was a big fat gift to Amazon.
I was interested to read Mike Shatzkin's blog piece on the current tussle between Amazon and Hachette because he claims there's a lot going on that isn't being talked about. Right now it appears that Amazon is trying to force Hachette into accepting terms the publisher doesn't like. As part of that tactic, Amazon has hidden Hachette titles in search results and suggestions, driving down their visibility. If you search for a book they've published directly on Amazon you'll probably find it, but good luck seeing it any other way.
Hachette for its part has joined forces with other retailers such as Walmart and B&N to discount and promote the things that Amazon is hiding. However, given that Amazon is a monopsony, there's not a lot that a small publisher like Hachette can do. In his blog piece Shatzkin lays this out in step-by-step detail and points out that the avalanche has begun and it is too late for the pebbles to vote.1
Shatzkin seems to think that the only thing that can keep Amazon from continuing to use its dominant position to the detriment of everyone else is outside (read "government") intervention. I think that's a nice fantasy but given the current Administration it's, well, fantasy. Honestly, I don't have any better ideas. At best I can see Amazon's behavior driving further consolidation in the publishing marketplace until there are only 2-3 publishers to deal with, who may have enough leverage and deep enough pockets to stand up to Amazon.
1 Yes, I am a giant SF nerd. You're all surprised I'm sure.
Comments (0) + TrackBacks (0) | Category: Counterpoint
June 3, 2014
Seems to be CAFC month around here.
One more viewpoint in the debate from Jason Rantanen at the PatentlyO blog
: the CAFC's record isn't that bad.
In particular, Rantanen takes issue with how the EFF appears to be keeping score. By noting that the CAFC has lost decisions unanimously, Vera Ranieri of the EFF claims that the CAFC is now "0-45". Well, yes, but. Rantanen points out that SCOTUS denies more cert petitions than it grants, and frankly it's rare for SCOTUS to take a petition if it's just going to uphold the decision. Overall, he calculates the SCOTUS reversal rate at 72%. I suspect that in this respect the CAFC is better than the 6th or 9th Circuits, both of which have a long history of having their decisions overturned.
And even if we restrict ourselves to petitions that were granted, Rantanen further notes that:
out of the 13 patent cases arising from the Federal Circuit since Bilski v. Kappos, the Supreme Court has affirmed the outcome in whole or part 7 times
That's not a bad rate, really, so maybe the EFF should tone it down a notch.
Comments (0) + TrackBacks (0) | Category: Counterpoint
When the Supreme Court overturned the CAFC in a case known as Octane Fitness earlier this year, I noted that SCOTUS was telling the CAFC that the Federal Circuit had the wrong idea about when attorney fees could be awarded in baseless patent suits. Now, according to Joe Mullin for Ars, we have our first ruling1 putting the Octane principle into action.
The case involved another 'fitness' company - information fitness in this case. FindTheBest is a start-up that offers to help people match up offers with needs. According to Lumen View, FTB was in violation of a patent Lumen held and it sued in what has become a typical troll pattern: the suit was held back if only FTB would settle; Lumen filed a large number of similar suits all at once, etc. Most tellingly, according to the judge's decision in this case Lumen didn't do "any reasonable pre-suit investigation."
That led the judge to determine that Lumen's case fit the criteria laid out in Octane and Judge Cote has found this case to be an exceptional one that justifies shifting FTB's legal fees to Lumen. The exact amount of this shifting is still to be deteremined, as FTB will have to show the judge what it cost to defend this case.
It will be interesting to see what Lumen's response is. They may just chalk one up in the loss column and move on, assuming that other defendants will be more willing to settle. A district judge's ruling isn't precedential in other jurisdictions, but it should be helpful to other defendants. If there's a District split then that gives Lumen stronger grounds for appeal later on; on the other hand, the risks of multiple judges following Judge Cote's reasoning might give them pause.
1. According to Mike Masnick at Techdirt, "NewEgg was able to pursue fees against a troll" so this might technically not be the first.
Comments (0) + TrackBacks (0) | Category: Laws and Regulations
June 2, 2014
The Supreme Court unanimously overturned the CAFC twice (again) this week, continuing to highlight how dysfunctional this court has become. The cases were Limelight v Akamai and Nautilus v Biosig.
You can read about the details of the cases if you like, but the key point is that the CAFC and SCOTUS continue to disagree about major elements of, and interpretations of precedents for, patent law. This runs directly counter to the purpose for which the Federal Circuit was created, which is bad news for litigants and application writers. However, the specifics of these two cases probably make no difference because they are just part of an ongoing "pissing match" as Greg Aharonian calls it between the two courts.
Aharonian, in his emailed PATNEWS newsletter, points out that in theory SCOTUS can direct the CAFC to decide cases according to its decisions but in practice there's no enforcement mechanism. This leaves the CAFC judges free to ignore Supreme Court mandates and suffer no consequences as a result. The losers, again, are the people who have to litigate these things because when CAFC renders a decision that contradicts SCOTUS instructions it's still up to the litigants to appeal back to the Supreme Court to correct the CAFC's error.
I'm not a lawyer and I have no idea what mechanisms exist that could help with this situation. I know that we have problems with bad patents and people abusing the patents that are issued, but even once those problems get fixed we will need a unified judicial voice to interpret patent laws in light of new scientific and technological advances as well as new social understandings. This? This is a disaster.
Comments (0) + TrackBacks (0) | Category: Laws and Regulations
June 1, 2014
A study in contrasts and similarities, related to
the previous post about creator experiences
. Author John Sundman noted that
his publishing adventure from Creative Commons to traditional publishing got an interesting summary from a blogger
.
Sundman's publishing journey is unusual, probably unique. He began with a Creative Commons-licensed work (Acts of the Apostles) that got a positive review on /, and saw a spike in popularity on Amazon. The novel was then sold to a small indie publishing house that was set to produce a revised version but was instead bought out by a bigger house. The rights then reverted to Sundman who wanted to produce a revised version of the book, incorporating improvements. The result is called Biodigital and it's about 60/40 reworked material/new material.
This sort of thing is (or used to be) quite common in the music space. Bands would release an EP with 4-5 songs and then later a full-length LP or CD containing those same songs - perhaps with a more professional production polish - and some new material. Record companies are set up to do this. Book publishers? Not so much. Sometimes you get a novel that's been made out of a short story (e.g. Ender's game) but nobody I know of has taken a previously published novel and remixed it themselves.
Sundman's solution was to use unglue.it, which I first heard about back in 2012. Under a new arrangement with unglue.it, Biodigital appears for sale but for a limited time. Around mid-2016 the book becomes free to remix for anyone else.
So, that's one point of view. Or, you could just pay the goddamn writer what they're worth. In this clip from an upcoming documentary on Harlan Ellison, the author rants about the "assholes" and "amateurs" who agree to work for free. Ellison wants to be paid for his work - in this case for an interview that Warner Brothers wanted to use on a DVD.
A real author, in this case Ellison, wants to be paid for their work particularly when that work is going to be used in a for-sale enterprise by a highly profitable mega-corporation such as WB. Ellison's rant is necessarily simplistic, but he has a basic point: the explosion of free content is making it difficult for people who want to make a living. The difficulty - again, see Erin Biba's rant - is that even people who are making money at these sorts of businesses seem to want contributions to come in for free. We, the public, give our free labor and content to YouTube and Facebook which use that content to make millions. It's been a couple years since the Ph.D. elite began to revolt against the publishers who make millions off their free labor but that business hasn't changed.
We're looking at a very wide gulf here: on the one hand we have individuals like Sundman and Fleishman who are on their own trying to figure out approximately everything and having a hard time getting actual income. On the other hand we have corporate entities that appear still to be quite profitable yet take advantage of individuals. I have no idea how to bridge this gap.
Comments (0) + TrackBacks (0) | Category: Big Thoughts
May 29, 2014
Two articles on Medium illustrate the differences in how 21st-century business models are affecting different people.
The first is Erin Biba's short, sharp farewell to Medium. Despite being one of the better-paid writers on the site, she's only getting about 2.5 cents per click on her story. That's not enough even to think about living on, and it's well below the living wage (she doesn't specify how much) that she's getting from traditional media organizations.
The core of her rant is that new media organizations don't value quality, only clicks. This leads to a profusion of listicles, recycled mindless content, and other things designed to drive up pageviews regardless of the content of those pages. In other words, new media are getting what they (don't) pay for.
The other story is Glenn Fleishman's discussion of his Kickstarter experience. Fleishman ran a successful campaign, for the most part, based on lessons learned from other people who have done campaigns that worked. He delves into details, such as how the funding curve works and how much it really costs to ship things overseas. Unlike Biba, Fleishman seems pretty positive.
What's missing from Fleishman's piece is how this relates to a living wage. He calculates his profit at $3000 on over $53,000 base income. That's not even going to pay rent for the time the campaign ran, let alone any realistic calculation of expenses. Yes, the purpose of the campaign was, nominally, fulfilled. But what's the point of artists making these complex and time-consuming campaigns when they can't eat? I talked about this last October, when I backed the 99% Invisible Kickstarter and I feel like if Kickstarter is going to run aground this may be its weak point: however many dollars it can pour into product, we still don't have a reasonable and reliable way to compensate the creators whose products we want.
(h/t Boingboing where I first saw these stories linked)

Comments (0) + TrackBacks (0) | Category: Big Thoughts
May 27, 2014
As David Kravets reports for Ars
, ISPs who are now part of the Cartel's enforcement arm have sent over 1.3 million infringment notices to customers in the last year.
Is it working? Depends on what you think "working" looks like. If you're the RIAA you spin this as "cautiously optimistic". If you're capable of looking at a calendar you might flip back to the dark ages of 2001 and note that it's been 13 years since Napster was shuttered and the Cartel is still treating its customers like the enemy. You might also note that trench warfare is really dull and unproductive and try to find more interesting things to blog about. Here, have a funny picture of a baby yawning.
Comments (0) + TrackBacks (0) | Category: IP Abuse
May 26, 2014
That's the question raised in a Gigaom piece this week from Jeff John Roberts
.
The proximate cause is that the Chief Justice of the CAFC is stepping down from the Chief spot and the Court has had to re-issue two opinions in which soon-to-be-ex Chief Judge Randall Rader was involved. Rader recused himself from those cases, but not before he had been involved in the decisions (oops!). To make matters worse, the reasons for recusal involved ethical improprieties on Rader's part that call into question his fitness to serve as a judge at all. Rader effectively endorsed a lawyer, in a manner similar to an author giving a blurb for a novel they enjoyed.
Judges at all levels are supposed to be as impartial as humanly possible. Giving an endorsement to a lawyer - let alone one who might appear before your bar - is just not done. Yes, we know that judges are mostly former lawyers, and nobody expects them suddenly to drop their private friendships with other lawyers. But there needs to be at least some professional distance.
What Roberts (and see also Mike Masnick's analysis on Techdirt) argues is that this is just one more nail in the coffin of what has become a dysfunctional and often disastrous experiment.
The CAFC was created in 1982 in order to merge two courts that were hearing and often competing in rulings over patents. The theory was that there should be one highest court for patent cases, which would lead to more uniformity and that this unified court would be able to delve into the more technical matters that patents often require. Unfortunately, the CAFC seems to have spun more and more out of control,
They can't seem to agree on basics of patent law, it has been assigning itself additional powers of patent review and in general seems to be living up to the "rogue court" label that Timothy B Lee pasted on it back in 2012.
Unfortunately, while I agree with the esteemed trio of Lee, Roberts & Masnick, I don't see a better option. If we abolish the CAFC then lots more patent cases are going to end up at the Supreme Court. Given what a mess they make of patent law (and the underlying science) on a regular basis I am not encouraged by this prospect. The CAFC seems to be yet another example of how regulatory capture works in Washington, and we are all much worse off as a result.
Comments (0) + TrackBacks (0) | Category: Big Thoughts
May 18, 2014
TotalBiscuit, one of my favorite game commenters, put out a video this week on the issues of intellectual property and games
. It's a complex subject and can't really be covered in a 15-minute YouTube segment, but I think TB's views are similar to my own and the vid is worth watching.
He notes that IP in games can involve multiple regimes: patent, copyright, and trade dress, which covers elements of physical appearance and is generally compared to trademarks or service marks. I am not enough of a lawyer to know what is covered by trade dress versus design patents - they seem essentially similar to me.
The reader question to which he is responding involves a complaint and suit by the game company Wizards of the Coast against competitor companies Cryptozoic Entertainment and Hex Entertainment. WotC alleges that the game Hex: Shards of Fate, produced by these competitors, is too much a clone of WotC's famous and highly lucrative game Magic the Gathering.
Without getting into the specifics of either game too much, TB argues that there are derivatives and there are clones. The latter are particularly prevalent in the mobile space where a successful game often finds itself facing a dozen nearly identical clones with the serial numbers rubbed off. Larger-scale game cloning is much more rare, though it does happen. On the other hand, games are like many other media forms in that they innovate by evolution. Game mechanics and styles are similar, but new games make changes and twists and try new combinations or new approaches to the same thing. It's not at all clear at what point any given collectible card game is going to wind up being too similar to another.
Comments (0) + TrackBacks (0) | Category: Big Thoughts
May 14, 2014
The PBS Idea Channel's May 7 episode looks at The Future of Fandoms.
One cannot talk about fandom without running into fan fiction and the entire cadre of (usually not officially sanctioned) derivative works produced by fans. One of the possible futures posed in the episode is whether the growth, robustness, and increasing popularity of fandom will provide a more robust bulwark for fair use.
It's not an unreasonable question - despite the efforts of the Cartel and various large corporations to stamp out fannish work there are now things like fan-funded major films, and the 'Net provides ways for fans to organize and respond that did not exist decades ago. Where fan-created derivative works previously only existed in sort of shadowy or out-of-the-way spaces, you now have Comicon costuming on major news networks, Google images, Etsy stores, not to mention millions of blogs, sites, and generally transgressive Web pages.
By sheer volume it's impossible to police all this stuff, so the question is whether it will continue to exist in a legal limbo, or be able to be legitimized. My opinion is that we're unlikely to see a more robust fair use anytime soon, because the current regime works to everyone's advantage. Corporations can still selectively prosecute those works they find threatening, while making money off the fan base that is kept fed with the quasi-legal derivative works. Fandoms grow fan bases and keeping a robust fan base has always been in the interests of the promoters - that's why there used to be official fan clubs. And I suspect that many fandoms act as slush piles for creators. Most of it isn't usable but once in a while a gem will float by. Certainly enough people are convinced that commercial creators "stole their idea" to support an entire forest of advice and help Web sites.
It's also in the interest of the monied powers to keep people guessing. If you don't know whether or not the lawyers are going to show up at your doorstep you may self-censor, or seek licenses and permissions that you didn't actually need but are less costly than a legal defense against Disney's hatchet team. (Not to pick on Disney exclusively, but they are one of the most aggressive.)
If you think government is somehow going to come to the aid of fair use, well you haven't been watching the amazing amount of regulatory capture that has happened in the past six years. I doubt we'll ever see a major change in Executive position so long as there continues to be a revolving door between the regulators and the regulated.
Comments (0) + TrackBacks (0) | Category: Big Thoughts
May 11, 2014
Risen's "crime" is attempting to protect his anonymous whistleblower source. The Obama adminstration - one of the most hostile in all of history toward whistleblowers - is arguing that Risen's case should not be heard by the Supreme Court because they fear that the Court will agree reporters should be allowed to have anonymous sources.
FAIR has organized a petition on Risen's behalf, asking the Administration to drop its opposition to Risen's request to have his case heard before our nation's highest court
.
Please understand that this affects all of us: journalists and whistleblowers most directly, but also those of us in the public at large who benefit from having crimes and malfeasance exposed. Without the ability to be anonymous, and the ability to approach trusted journalists who can bring governmental and corporate misdeeds to our attention, we will all be worse off.
Comments (0) + TrackBacks (0) | Category: Speech
May 1, 2014
The Supreme Court handed down two patent-related decisions this week, both with lead opinions authored by Justice Sotomayor.
In Octane Fitness, LLC v. ICON Health & Fitness, Inc. the Court addressed the issue of attorney fee awards. If you've been following the patent troll debates you have probably seen the idea that awarding attorney fees could be a way to curb some of the worst abuses of the patent system. The law presently allows awarding fees in "exceptional cases" but gives only only general guidelines for what could be considered an exceptional case. In a unanimous ruling, the Supreme Court effectively reigned in the Court of Appeals for the Federal Circuit's current method of exercising discretion in these cases and moved that discretion back to the District level.
I'm not well-enough versed in the law to have an opinion whether the Court got it right in this case, but I think this is a desirable outcome. Lately the CAFC has been arrogating extra powers to itself, making de novo findings and so on. I think these matters are much better handled at the district level, where evidence and findings of fact are normally argued. Yes, this will likely lead to more differences of opinion and I suspect that the CAFC and SCOTUS will end up having to make additional decisions that set guidelines but we need a rich debate in the Courts over how to apply the law as it's increasingly clear that Gridlockress isn't going to help.
Most crucially for those fighting against trolls right now, this decision provides a sharp rebuke to the CAFC's narrow and restrictive view of when fee awards are appropriate. Ronald Mann on SCOTUSblog has a nice summary of the four main errors that the Supreme Court saw and wished to correct.
In Highmark Inc. v. Allcare Health Mgmt. Sys., Inc. the Court addressed the specific grounds for finding a case exceptional and handed another weapon to the anti-troll fighters. By specific reversal, the Court held that continuing to litigate cases that should reasonably be known to be baseless (e.g. from previous losses) is grounds for fee awarding.
This is important as it can curtail two bad-actor practices: "forum shopping" in which a troll continues trying to win cases in different jurisdictions until it finds a friendly judge. Then that single victory can be used to pressure settlements from other companies. Additionally, some trolls have filed RIAA-style mass lawsuits, trying to hit as many targets at once as possible. Under Highmark a defendant against such a suit can reasonably ask a judge to suspend trial pending other outcomes since the mass-filer now would face the risk of having continued suits being subject to penalty awards if it lost a lead case.

Comments (0) + TrackBacks (0) | Category: Laws and Regulations
April 24, 2014
Both Boingboing and Vox put up very nice images of revolving doors to go with the story of how the Cartel has captured the Obama administration's trade agenda. Back in the dark ages (like, starting shortly after Obama came into office) I noted that the RIAA was taking over the DoJ. Sure enough the result was that federal agencies got turned into copyright cops and we got copyright maximalism.
It's really unsurprising, then, that other bits of the Cartel (the MPAA and its affiliates in this case) have also gotten in on the act. The recently resigned US Trade Rep goes to work for the Cartel, joining at least a dozen of his colleagues. Meanwhile, Obama nominates Robert Holleyman, fresh out of the pro-SOPA BSA, to be the new trade rep.
The phrase you are looking for here is "regulatory capture" and as Wikipedia so baldly states, it's corrupt, and a form of government failure. Yes, it didn't start with Obama nor will it end with his departure. But it has gotten particularly brazen under a man who promised to keep his administration at arm's length from lobbyists.
Comments (0) + TrackBacks (0) | Category: Laws and Regulations
Blink ›
Google and You, Content Co-Creators
April 8, 2014
Back in 2012, I noted that
the magician and performer Teller was in hot legal pursuit of someone whom he accused of stealing his magic performance
. Note that word carefully - performance is at issue here, as
a judge who finally ruled for Teller last month has reaffirmed, you can't copyright a magic trick
.
However, the question is not whether the defendant, Gerard Dogge, stole the trick. The question is whether he is illegally copying a piece of performance that has been part of Teller's performance repertoire for nearly 40 years, according to the Hollywood Reporter story. The piece, called Shadows, was registered with the US Copyright office - this diagram comes from the copyright registration. That registration formed the basis of the case that Teller has just won at the district level. Dogge may yet appeal, and there's still to be a decision rendered as to whether Dogge's infringement was willful, which would affect damage awards. What Teller has established is that he is the author (creator) of this particular performance and so gets to control who can use it, in the way that a ballet choreographer or pantomime organizer would get similar rights.
My instinct, without having read the judge's ruling, is that this is right. A performance is a performance and the fact that a particular performance incorporates illusion or magic doesn't change the basic right of a performer under law to have a form of protection on their work.
Comments (0) + TrackBacks (0) | Category: IP Use
April 5, 2014
March 30, 2014
If you are a nerdfighter (and you probably are, or should be) then you may have seen the Vlog Brothers' short video on "I Gotta Go". In it, the hosts discuss their use of a sign-off phrase, which they've been doing for years. The brothers realize that their use of this phrase, and much of the style of their videos that they had taken to be unique to themselves, derives instead from childhood hours listening to Ian Shoales commentaries.
This leads to a riff on the notion of creativity and they come around to the idea that creativity isn't a single artist locked in a room, but rather is a creator who is soaked in the cultural milieu of their time and place and whose influences may not even be conscious. As one of them says, "this [sign-off phrase] is deep in my brain."
Long-time Copyfight readers will know that this is the view I've had since I started blogging here. It's been important for me to state that because so much of corporate creativity is based on the myth of the sole creator. I'm not saying that people whose output goes through the professional systems (publishing, record labels, movie studios, etc) are not creative. But in fighting over who has the rights to such creative output, the Cartel has found it convenient to push the myth that creativity is exclusively the province of the most recent person to touch it. The fight against remix culture brought this back into sharp focus, with the assertion that sampling so small an amount as a three-note phrase was "stealing" someone else's "original work."
I can clearly spot my own conversion to the cultural model of creativity: a class I took from Henry Jenkins at MIT. That class changed my ideas about how creativity works, and very nearly rid me of my elitist bias in favor of high art over pop art. Then again, Jackass. I retain my biases, and how Copyfight expresses some of them.
You may have noticed that I'm not posting much here lately. There are a bunch of reasons for that. For one, work has gotten really busy and I don't have a lot of energy for doing more writing when I get home. I also am discouraged by the loss of all the comments that got wiped out in my attempt to deal with the ongoing current of spam. Very few people take the time to comment on entries and I appreciate those who do.
I am also trying to figure out what kinds of things I want to put in the blog. If I have time for fewer entries then I'm likely to shed small stories or things that interest me less, and try to focus what time I do have on things I find more worthwhile. However, that contributes to the blog's quiescence, which isn't good for the blog or regular readership.
Thanks for listening; thanks for reading.
Comments (1) + TrackBacks (0) | Category: Big Thoughts
March 22, 2014
Blink ›
Another 'Ends with a Whimper'
March 19, 2014
It's often the case that the reporting on a story ends with a Supreme Court decision. That's not entirely wrong, as often a decision from SCOTUS is directive and all that remains is carrying out the proper procedures in light of what the Court has said. However, in many cases there's a great deal more to it, because the Supreme Court doesn't formally settle cases; rather, they rule on questions of laws, interpretations, and novel issues. Once they've made such a ruling the case is usually remanded back down to a lower court for further proceedings, in light of what the Court has said.
Such is the case with Myriad Genetics, which is now back in lower court arguing in defense of its patents despite a unanimous SCOTUS ruling against it. Perhaps Myriad believes its own press about the Court decision being a victory, or perhaps it - like myself and several other commenters - believes that the Court got the science wrong and that lower courts might act on the basis of better scientific understanding.
So, as the ACLU blog report details, Myriad just lost an attempt to get a Utah judge to issue a preliminary injunction. Myriad is arguing that its patents still allow it some form of monopoly control on breast-cancer testing. This is almost certainly wrong, in light of the Supreme Court's decision, but Myriad's suit can go to trial even though the judge does not feel it has a high enough likelihood to success for a preliminary injunction.
Myriad continues to be opposed not only by other commercial entities but by non-profit organizations such as the ACLU and the National Institutes of Health, which believe that regardless of how any specific SCOTUS ruling is interpreted, there is a fundamental (if philosophical) interest in opposing companies that attempt to use patent-level monopolies on key health technologies. Unfortunately I think that not only is Myriad not going away but this issue will rise again as research pushes out into novel frontiers of genetic and molecular medicine.
Comments (0) + TrackBacks (0) | Category: IP Markets and Monopolies
March 18, 2014
This is the question posed by Paul J. Heald of the University of Illinois (PDF link). Heald's research shows that the majority of uniquely named musical songs from the previous century are available in digital form on places such as YouTube (70% of public domain and 77% of copyrighted). But when you go to look at ebooks, the story is starkly different: 94% of popular books from the early part of the 1900s up to 1923 are available and after that you're pretty much out of luck.
1923 is the publication year for volumes that still fall under copyright - the hole in our collective mind that begins there. But if copyright was the whole answer you'd expect to see a similar gap in availability for other works like music that are still covered by copyright. Since we don't see such a gap the question is why?
Heald's theories, as covered by Rebecca Rosen for The Atlantic, are two-fold:
First, music is both easier to "produce" - that is, convert into easily accessible digital form - and "consume" since any browser or mobile device will hook you up to iTunes or YouTube. By contrast, creating an e-book is still a fair bit of work and you often need a specialized reader or app to consume the e-book.
Second, Heald points to two cases that caused a split in how copyright was applied to the two media. In 2002, the case Random House v. Rosetta Books established that publishers need authorial permission to create e-books, particularly when reprinting older works. By contrast Boosey & Hawkes Music Publishers, Ltd. v. The Walt Disney Company found that publishers - in that case Disney - did not need a special license to convert music to a new form.
Heald's belief is that reform of copyright laws would lead to a surge in publication of older e-books. Given that his data show a high availability of pre-1923 books in electronic form, he argues that the production and consumption barriers aren't really that significant. Publishers are in the business of selling books that people want to read and even if it's not true for all volumes, it's still likely that publishers would find literature that was worth the investment to produce.
Comments (0) + TrackBacks (0) | Category: Big Thoughts
March 13, 2014
At some point in trying to clear out the backlog of 22,000 or so spam comments it appears that over a year's worth of legitimate published comments vanished. I'm not sure if this was me screwing up, a site malfunction, or what. I also don't know if the comments can be recovered; I've sent a request to Corante administrators for help. If your comment was among the lost, I apologize.
Comments (0) + TrackBacks (0) | Category: Announcements
March 11, 2014
In a comment on
yesterday's discussion of arguments against Aereo and their implications
, J.S. Greenfield argues that I have mischaracterized the position taken by the US Government.
Greenfield points to his own blog entry that discusses what appear to be self-contradictory arguments the SG's office is making. Greenfield notes that there's an important question of "equipment rentals" involved and that one of the issues SCOTUS will need to consider is who is actually doing the "transmitting" of the signal from the cloud DVR to end device. It will make a great deal of difference if the Court decides that the end user is the one doing the transmitting (essentially, downloading their own data) versus Aereo doing the transmitting.
If you believe that latter position, then you can argue that Aereo's system is distinguishable from Cablevision's system because Aereo lacks a license to transmit, which Cablevision has. This would allow the Court to rule against Aereo as a company and business model while still allowing the existing Cablevision decision to stand. If that decision stands, then the threat to cloud storage systems is much less. Except Greenfield argues that distinction rests on (what I would characterize) as nonsense.
In specific he argues that the S.G.'s office brief points to "[a] centralized server and other shared equipment" as well as the way that Aereo dynamically allocates its resources to meet customer demand. Which is, work with me here, pretty much exactly what every other cloud storage provider does. Aereo's architecture may look insane but that doesn't mean it has to ignore basic computer science.
The bottom line in Greenfield's blog is that the government has not offered any logical way to distinguish this case from other potential cloud-storage provider cases and so we're right back where Matt Schruers said we were: If Aereo goes down, a whole lot of next-gen computing solutions are going to be in deep trouble.
Comments (2) + TrackBacks (0) | Category: Laws and Regulations
March 10, 2014
For people who are tired of legal minutae, here's the one liner: Matt Schruers argues at the Disruptive Competition blog that if Aereo loses it will be a big setback for a lot of cloud computing efforts.
That's a fairly big claim to make. As we've discussed from the start Aereo is a kind of weird cloud play itself that is using a particular interpretation of a previous case under which its admittedly crazy set-up ought to be legal. Broadcasters have challenged that and it's likely that SCOTUS will clarify or overturn that ruling in this case.
Schruers points out that this pivots on the question of public performance rights. If Aereo is allowing you to access your legally obtained copies of programs from a cloud server (essentially a remote DVR) then no public performance is happening and thus those rights are not implicated. If the Cartel's theory is correct, though, then the fact that Aereo has all these individual copies doesn't matter - what matters is that the material is being made available to multiple members of the public.
Now stop and think: multiple copies of legally obtained files, made available to multiple members of the public, individually and at different times. If that sounds to you like what Dropbox, SkyDrive, iCloud, and Google Drive (to use Schruers' list) are doing, then you begin to see the problem. If the Cartel prevails in this case it would be a throat-punch for every cloud storage service of every kind, everywhere. As Schruers puts it:
Because all commercial content is likely to be stored and streamed to more than one user eventually, cloud services would have to assume that everything they make available online would ultimately implicate some public performance right.
As usual, the Obama administration is on the wrong side of this one, filing a brief in support of the Cartel and arguing for overturning Cablevision, the base case here.
Comments (1) + TrackBacks (0) | Category: Laws and Regulations
March 8, 2014
Following up on yesterday's discussion of "right of performance", David Post has an interesting blog entry up questioning why Google took the position it did.
He quickly reviews the standard notice-and-takedown procedures, and points out that YouTube (Google) handles hundreds of thousands of these requests in the standard manner. It's not clear why Google refused this takedown request.
The unfortunate consequence of that refusal is that Google now has to be the named defendant in Garcia's suit, rather than an impartial intermediary as it is in other cases. As I noted yesterday, a significant portion of Garcia's claim has to rest on the question of fraudulent action, but Google is not the fraudulent actor here, nor can it possibly produce any evidence related to the interaction between Garcia and the filmmakers prior to the film appearing. Without being able to adjudicate those issues, Garcia's claim becomes a matter of secondary legal theory.
For Google to exercise what Post calls "decision-making discretion" about a case where it is not in possession of key facts is to set itself up as a court for copyright matters. That can only end badly.
Comments (0) + TrackBacks (0) | Category: Laws and Regulations
March 7, 2014
The traditional answer has always been "no" but
in Garcia v. Google, Inc. the 9th Circuit appears to be saying "yes"
.
A few undisputed facts are relevant here: Garcia is an actor who alleges she was tricked. She believed she was performing in one film ("Desert Warrior") but in fact her performance was dubbed into another film called "Innocence of Muslims." This latter film, on being viewed publicly, caused a controversy and appeared quite insulting to some Muslims even to the point of an imam issuing a fatwa that called for the killing of everyone involved with the film.
Garcia has attempted to have herself removed from the film, and to control reproduction and circulation of the film. As part of that she has tried to get YouTube (Google) to remove copies of the film with her performance in it. Her claim is that she has an independent copyright in her performance. The film's producer has claimed she signed a typical acting waiver, which ought to transfer her rights to the filmmaker. Her counter-claim would have to rest on the notion of being defrauded. If a judge agreed that she had been tricked as to the circumstances of her performance, the waiver could be ruled null and rights in her performance might then revert to her.
Which brings us back to the question of what rights (if any) does Garcia have in how her performance is used? The notion of the existence of such rights has enraged certain commenters (notably Mike Masnick on techdirt) but I am less certain.
What the 9th has said is not "Garcia is correct" but rather it has granted an injunction based on an evaluation that she has a likelihood of succeeding at trial. The injunction requiring Google to remove any copies of the fraudulent film is not dissimilar in my eyes from an injunction requiring removal of a song video by Band A when Band B claims that Band A is passing off its work fraudulently. In the case of a song we have a unified performance in which the myriad of rights are well settled by caselaw. The Garcia case raises the question of whether a film also encompasses a myriad of rights that we normally don't pick apart but in the case of fraud we might need to.
What the Ninth seems to be saying is "let the arguments be made at trial and we'll see." Unlike Masnick I think this is a reasonable way to explore the issue
Comments (0) + TrackBacks (0) | Category: Laws and Regulations
March 5, 2014
According to a whistleblower complaint the answer is "yes" (PDF document at that link).
Apparently this is part of an ongoing row between Francis Gurry, who is now the Director-General, and staffers at WIPO. Gurry, at the time Deputy Director-General, was accused of sexual harassment and "financial improprieties". The accusations were made in anonymous letters, and Gurry sought permission to collect DNA samples that would permit him to out the anonymous whistleblower. The request was denied and so (according to the complaint filed with the International Labour Office Administrative Tribunal) Gurry conspired with one of the WIPO security officers to swipe things like lipstick and dental floss that could then be analyzed for DNA.
The victims of the theft found out - like you do - and Gurry allegedly retaliated. Like you do, if you're a douchebag. The whole matter then got hauled before an internal "Audit and Oversight" division, which promptly decided not to do anything. So here we are with one Ms. Miranda Brown, having been forced to resign from WIPO, bringing the complaint linked above.
This is all sort of car-crash-as-spectator-sport-level hilarious except when you have to keep in mind that these fine specimens of humanity are supposed to be in charge of the international regulation of intellectual property and associated agreements. If half of this is true I wouldn't put them in charge of a kid's lemonade stand.
Comments (0) + TrackBacks (0) | Category: Rumor and Gossip
March 3, 2014
In a move that seems to be a direct echo of the old wars around printer cartridges, Keurig appears poised to use an electronic lockout on its coffee makers.
Karl Bode calls this "DRM" but I'm not sure that's the right term. Whatever you call it, it's the same ploy we also saw back in the days of video game console cartridges of using a hardware or software check to block third-party development of reusable or replacement components. In the single-cup-coffee market these components are called "pods" and Keurig wants to force people to buy its pods rather than the (often cheaper) pods made by other companies.
It's ridiculous, it's anti-competitive, and it hasn't worked any of the other times it's been tried. But that doesn't seem to be stopping Keurig.
Comments (0) + TrackBacks (0) | Category: IP Markets and Monopolies
Phoenix
, a band represented by the Australian label Liberation Records,
put out a surprising statement last month in favor of fair use
. The statement was surprising because Liberation Records had been involved in some hyper-aggressive over-enforcement of copyrights in Phoenix's music.
In particular, Liberation got some notoriety in Copyfight circles for trying to sue Larry Lessig over fair use. Lessig counter-filed, claiming fair use and seeking damages. Liberation backed down, and even paid a small settlement. Apparently, the label acted without the consent of (and even contrary to the interests of) the band, who blogged that they were upset to find out about the label's actions, and that they approved of fans' use of their song "Lisztomania."
I was pleased to see that the band's statement recognized the "illustrative use of our music for educational purposes" - a clear fair use statement - as well as directly encouraging fans.
we encourage people getting inspired and making their own versions of our songs and videos and posting the result online.
It's almost like artists supported creative expression. How about that. (h/t
Mike Masnick on Techdirt
, where I saw this first)
Comments (0) + TrackBacks (0) | Category: IP Use
February 28, 2014
Blink ›
Robo-Papers "Flooding" Academic Conferences
Or so claims Ian Sample in the Guardian. He describes how what started as a hoax - create a program that would write a nonsense paper and get it published in academe - has turned into over 100 papers that have had to be retracted. The root of the evil as usual is money: journals charge exorbitant fees to universities for journals in which those same universities pressure researchers to publish. We've talked about this before; until "publish or perish" changes, this sort of scam, rip-off, and gigantic waste of time is going to be the order of the day.
February 25, 2014
Following up on my earlier skepticism about the drive to add royalties to terrestrial radio, Mike Masnick over at techdirt has a story about musicians' changing relationships to streaming services.
He notes that streaming services such as Spotify appear to be paying more than any other source and that in between the person making the payments and the musicians is this giant Cartel of suck called the record labels and much of what they suck is the money that flows on those streams. Dollars you pay to subscribe to Spotify or Pandora turn into pennies by the time they reach the artist, often delayed by months or years.
Back when I wrote that piece (Nov 2012) I suggested we were still in the earliest infancy of streaming services and we should not be making judgments until we had more use, more time, and more data. If the writers Masnick is pointing to (independent musician Ron Pope and polyphonist Benn Jordan) are typical of where we are now then change and maturation are definitely underway.
Comments (0) + TrackBacks (0) | Category: IP Markets and Monopolies
Emory University dean/professor Timothy Holbrook has an op-ed piece up on CNN this week, talking about the patent troll problem. As I've argued in the past, litigating a patent does not make one inherently evil.
Holbrook points out that what he calls PAE's - patent-assertion entities - are often the only way for small businesses, start-ups, or non-profit inventors to get paid for their inventions. If you start from a premise that all patents everywhere are evil and shouldn't exist then I suppose that's a bad thing. But if you believe that people should be able to get compensation for inventions then there needs to be some mechanism to help that. As Holbrook puts it:
[abuses associated with trolls] are not troll problems; they are litigation and patent quality issues. Scapegoating trolls risks disrupting the useful compensatory purpose they serve and may cause unintended consequences in non-troll litigation.
He also notes that the sections of the current proposed anti-troll legislation that were intended to deal with the core issues of patent quality and litigation cost were removed. It's possible the Obama administration could create regulations that affect these important factors, but I'm not holding my breath.
Comments (0) + TrackBacks (0) | Category:
February 24, 2014
If you're in NYC tomorrow you may want to attend a (free)
Content Creators Coalition
event promoting their effort to get the United States to add pay for (broadcast) radio play royalties to the mix. It's headlined by David Byrne, from whose email list I got the notice.
The event invite has more info on the performer list and event location
.
If you've been reading this blog for a while you know that royalties have been a major sticking point for Web radio. Pretty much every form of digital transmission involves royalty payments, but terrestrial broadcast radio has had an historic exception to this requirement, which the CCC and others want changed.
In theory I'm sympathetic to this effort. It's undeniable that people whose music has seen heavy airplay have not been compensated for that play. However, the imposition of royalties on other forms of broadcast/streaming have not served artists well. See the ongoing attempt to drive Pandora out of business by playing royalty shell games. The simple notion that adding royalties to broadcast radio will automatically mean money for artists obscures the vast mechanisms of the Cartel, which have proved adept at extracting money from all and sundry, but have a much worse track record in paying out to anyone. I'd like the CCC - or anyone else who supports adding broadcast royalties - to spell out how this money is going to be different and how it will actually flow to the performers. Once I see that, I'll be more likely to support.
Comments (0) + TrackBacks (0) | Category: Events
February 20, 2014
Blink ›
The Blog is Dead, Except on LinkedIn?
Bucking the latest wave of "the blog is dead" thought posts, LinkedIn is extending the ability to write long-form texts to all users. Originally, this ability was limited to selected "thought leaders" picked by some arcane internal formula. Now anyone will be able to do it. I don't think this is hugely significant, but it is interesting that LinkedIn is taking this move, because it has lots of data on what its users like and want to read. Clearly users are reading those thought leader posts as well as external blog posts that users can already link, and the company wants to keep capturing that Web traffic.
February 14, 2014
One of the important elements in establishing prior art for challenging patents (a big deal these days as we're dealing with more patent trolls) is showing that the invention disclosed in the patent has been "reduced to practice" at some time prior to the patent's claims. Basically, if you can show you were doing a process or using an invention prior to someone making a patent claim then that claim can be invalidated even if you didn't try to patent the thing you were using.
In Solvay, S.A. v. Honeywell Int'l, Inc. the CAFC has affirmed a judgment that the person who reduces an invention to practice does not have to be the inventor. In fact, the inventor was even in another country and although they applied for a patent there (Russia) the foreign patent application wasn't key to this case so much as the fact that the information was communicated to others (in the US) who then reduced the invention to practice.
This is one reason why people interested in busting patents often search for examples of old running systems from the early days of computing. It doesn't matter who wrote the code behind, say, the PLATO chat system - the existence proof of that system is sufficient to invalidate many claims for modern social software.
Comments (0) + TrackBacks (0) | Category: Laws and Regulations
February 13, 2014
I don't have a lot to add to Mike Masnick's excellent summary of the Cartel's latest shenanigans. Basically, it looks like the labels cooked up a shell game with ASCAP that was designed specifically to drive Pandora out of business.
Masnick calls this "collusion" which is no doubt correct but I bet you could also apply the term "racketeering" to it. Sadly, I'm not a lawyer because if I was, I'd be out there seeing if a RICO case could be made against ASCAP and its label partners. That would be a damned sight more satisfying than settling with the e-book publishers.
Comments (0) + TrackBacks (0) | Category: IP Abuse
GOG - Good Old Games
is an electronic games-sales store. It has a wide variety of titles but is best known for its namesake: older games that long ago left retail shelves and may be hard or impossible to find from other retailers. Even online retailers need a supply of keys, which make up the inventory of an electronic games store, and there's not a lot of incentive to buy and hold onto keys for old games that people may never buy. GOG, though, lives in the long tail.
Recently, John Walker wrote for RockPaperShotGun an editorial about GOG and included his opinion that games ought to enter the public domain after some time such as 20 years. There are a lot of good reasons for this: demand is low, but old games are inspirational to new gamers and new designers. Games are usually the property of studios or corporations and the people who did the work to make the game aren't going to see any income from long-tail sales anyway. There's an argument that sales can still bring in some money to help maintain servers for online multiplayer, but the vast majority of games don't need these things or can run on donated hardware. Releasing a game to the public domain wouldn't obligate anyone to keep paying monthly bandwidth bills.
Despite the sensible nature of this - 20 years in gaming is approximately forever, for one thing - there has apparently been some kind of uproar, which Timothy Geigner took on for techdirt this week.
Geigner points out the ways in which Walker's proposal appears both sensible and even-handed and highlights some of Walker's responses to his critics, whom he calls both "astronomically false" and "gruesomely inaccurate". It's fun to read and I suggest you read both Geigner's summary and Walker's originals.
Walker touches on several of our common themes: what motivates creative people, what is the purpose of copyright and how has its current maximalist implementation strayed from that purpose, etc. To take a page from the economist's book, it's a fundamental error to treat non-rivalous goods the way we treat rivalrous goods. The creation of a process for releasing old games into the public domain after a long time would enrich our society without impoverishing creators.
Comments (0) + TrackBacks (0) | Category: Big Thoughts
February 12, 2014
David S. Kemp, a lawyer who writes frequently for Justia's Verdict blog, posted a nice summary of the current American legal Fair Use doctrine.
This comes in response to hearings late last month in front of the House Judiciary Committee, which is apparently considering what it might do to the law. Kemp, following the line of some of the witnesses testifying, believes that Congress should act to strengthen fair use (no duh) but specifics will come in part 2. This column is a review of the current state of the law - primarily the Copyright Act of 1976 - and some of the court cases that have considered it.
Comments (0) + TrackBacks (0) | Category: Laws and Regulations
February 11, 2014
Reuters reports that big pharma companies are pushing the US government to bring pressure on India over drug licensing
. The issue is not over whether or not a patent can be granted; it's just that India has some requirements that patented life-saving medicines should be subject in some circumstances to compulsory licensing. Drug companies still get to hold monopolies and make money, just not as much money.
Or, you know, they could pressure the Indian government, the US government (in secret, of course) and let more people die. Evil, soulless Mammonites. If I could I'd give every one of them the Midas curse.
Comments (0) + TrackBacks (0) | Category: IP Markets and Monopolies
Blink ›
MSF Opposes Patenting Hep C Medicine
We're getting comment-bombed again. It's been going on for a couple days. I'm cleaning up as best I can, but we might have to turn off comments for a day or two 'till this passes.
Update: the automated filters are catching 99% of the spam. But we're getting 2-4/minute so some are going to slip through. Also, hitting the 'delete' button is not my paying job so please be patient.
Comments (0) + TrackBacks (0) | Category: Announcements
February 10, 2014
Under this title, Jim C. Hines would like to give you a commonsense message:
This whole Us vs. Them thing? It's bullshit.
Hines is referring to the war of words between those who believe traditional publishing and e-book self-publishing are destined to be arch-nemeses in some kind of cartoon version of reality. Hines, who has been on both sides of the deal himself, believes they are not. It's clear that some people do well in each format, but regardless, the number of people doing well is vanishingly small. And of course Hines reminds us that being a (real) writer is a lot of damned hard work and there are no guarantees of success with either route.
I tend to agree with his notion that the low odds of success, large amount of work required, and high stakes of making wrong choices lead people to a level of passionate partisanship that likely exceeds reason. However, I disagree that the two parties are peaceful co-occupants of the landscape. Publishers have been largely reluctant to embrace upstarts such as online self-publishing and while they may invite some successful self-published authors into their exclusive clubs, they do still tend to project an air of being "the" gatekeepers of what ought to be published. The day I see a major publishing house set up a self-publishing arm (or support someone else's self-publishing enterprise in a major way) then I'll revise my opinion.
Comments (0) + TrackBacks (0) | Category: Counterpoint
February 6, 2014
Following on Adobe's DRM move earlier this week, Sony has announced it's giving up on e-book publishing.
Sony has never been a big player and there's certainly no direct line from Adobe's move to Sony's, which had to be under discussion for some time. Sony is sending its stored library of (the e-books you thought you bought but really maybe not) to Kobo. This isn't much of a reprieve for readers since Kobo is also a user of the old DRM that Adobe wants to get rid of.
Comments (0) + TrackBacks (0) | Category: IP Markets and Monopolies
February 4, 2014
Sadly, we can't have only hopeful news today. The Digital Reader reported yesterday that Adobe is planning to push everyone to a new DRM model; along the way existing readers and content will be cut off. I categorically refuse to call this an "upgrade" as Adobe is doing.
I got a good breakdown of the situation from a friend who tracks this marketplace; his assessment is that this is mostly going to hurt the smaller participants. B&N and Amazon, the two giants in this space, don't use the Adobe ACS4 that is being retired. Apple doesn't either, but for all the devices Apple sells, they sell remarkably few books and are not a major player from the publishing side. Most others who publish e-books in ePub or PDF format and want DRM use ACS4; likewise, ACS4 is available on devices like Nook where it's used by third-party publishers who want copy-blocking.
It seems that the use of ACS4 is currently required by many library contracts in order for those libraries to be able to lend out ebooks to be read on Nook devices. This means that libraries will be shut out, or will be in situations where they can't lend older books to users with upgraded tablets (and vice versa). Tablet and smartphone users are likely going to be in better shape as they'll be able to purchase new apps that support the new ACS5 standard. People with dedicated devices (other than Kindle) are going to be badly hit. People who can no longer re-download their e-books due to incompatible DRM formats may be a bit annoyed but anecdotal tales seem to show that people treat e-books largely as disposable items so this may not affect a lot of people. People who must rely on assistive devices such as audio readers (for sight-impaired persons) have my sympathy.
I refer people to my post of April 2012 in which I predicted we would see the end of the dedicated e-reader device in favor of general-purpose tablets. My time window was a little short, but I still think I was fundamentally right. That said, if you're using DRM on your e-books you brought this on yourself and my sympathy is quite limited. Stop letting other people put locks on your stuff and you will cease having these sorts of problems.
Comments (0) + TrackBacks (0) | Category: IP Markets and Monopolies
Kim Boekbinder
 , an artist known for her success with crowd-funded projects,
takes to medium.com to urge people to buy art where they can
.
I've posted a couple of pieces like this already (Scalzi here, and Molly Crabapple here) but I wanted to visit with Boekbinder's piece for two reasons: one is the core argument she's making and two is what I think we're seeing happen in 2014.
Boekbinder's core message is simple: you should pay for art because you can. Whether it's $5 or something bigger, you should be putting that money down for things you care about. Crowd-funding, she argues, is not a form of charity. It's self-interest:
The internet has given us all the opportunity to be engaged in the creation of new art and new knowledge without the need to be corporations, advertisers, religions, or governments. Every choice we make, every action we take, every thing we pay for actively builds the world around us.
There's nothing wrong with, to use her example, paying $5 for a cup of coffee. By doing so, you're sending a signal that you want there to be more five-dollar cups of coffee in the world and that's what's likely to happen.
But if you drop $5 into sponsoring some artist you exchange "life for life" (her phrase). The money you give to artists to pursue their craft continues to pay back as your life becomes enriched. As a result, she argues, we should pay for art what we can, not what pre-Internet market forces have determined prices should be. Not only should you take a flyer on new projects by unproven names, but you should consider a more investment-like approach: "When you are offered a pay-what-you-want scale try entering a value true to your life" even if that's paying $100 for a book or album. If you're a person who makes $100 an hour and this work will enrich your life for more than that hour, isn't it worth that much to you?
As I was reading Boekbinder's column I had a sudden flashback to a point Amanda Palmer tried to make forcefully with her Kickstarter a couple years ago: We are changing from a model where people have to be tricked into paying for things to a model where creative types reach out to "people who love art and want to help."
I continue to think AFP was prescient and the fact that we're seeing several pieces that all are saying similar things indicates that this is the way good stuff of all kinds is going to get made in this century.
Comments (0) + TrackBacks (0) | Category: Culture
January 31, 2014
Blink ›
Full 9th Sends Ad-Skipping Back to Trial
January 30, 2014
I've written before about how I think the Supreme Court in Mayo muddied the waters
rather than clearing them. Now comes
Judge Taranto of the CAFC with an opinion in the case SmartGene v. Advanced Biological Laboratories
. In this opinion, we find this gem
The Supreme Court in Mayo [...] recognized that "mental processes" and "abstract ideas" (whatever may be the precise definition and relation of these concepts) are excluded from Section 101.
In English what I think that means is that this Judge is writing an opinion citing a SCOTUS precedent that he doesn't think explains anything. Because if the opinion doesn't provide guidance on what might be the definitions of "mental process" or "abstract idea" then how can those concepts be used in a decision by the CAFC that rules on patent validity?
Seriously, guys, WTF? It's like I said "your patent is invalid because hamscrobble berwick" and didn't define that term either. The level of brokenness here is epic and I suppose I should give a nod to Judge Taranto because at least he's willing to say that he doesn't know what Mayo means when it uses those terms. Other judges seem content to go on issuing opinions that claim to be following the Mayo precedent and that therefore those judges understand what those terms meant, which strikes me as highly suspect.
(h/t to Greg Aharonian of PATNEWS for highlighting this decision.)
Comments (0) + TrackBacks (0) | Category: Laws and Regulations
January 29, 2014
Felix Salmon's blog from a couple days ago looks at three new journalistic endeavors. Each new venture is spearheaded by someone who is already a "name" in Internet journalism and each has a different idea about how to make this kind of business work in the 21st century.
Salmon points out that each of these attempts is "highbrow" by which he means variously that the journalists are taking their work seriously, all have pretty high price tags, and come with high ambitions. It will be interesting to see which of them is able to make it.
Like Salmon I am most excited about Ezra Klein's attempt to do a more networked, more comprehensive, and less time-dictated version of journalism. For a long time the wisdom has been that news has to be "new" and that electronic media would win because it is faster at delivering the latest new thing. Even broadcast television has its news timeslots and 24-hour news channels have schedules to follow.
But maybe news isn't about newness so much as it is about comprehension and understanding. Another thing the net and electronic media are good at is providing comprehensive - some would say overwhelming - amounts of data. That can take the form of a firehose - just search for a common problem like "my cat pees on the carpet" to see how many different answers you can get, not to mention people wanting to sell you products to solve your problem. Or it can take the form of a collaborative answer. This week I remembered the Challenger disaster and found that Wikipedia has a really detailed and thorough page on the event.
These things both have their uses as well as weaknesses and what Klein seems to be proposing is some of the best of both. He wants a site where incremental updates on developing stories are folded into a larger, more comprehensive, and more explanatory whole. This is an idea that I've seen bounced around since people like Ted Nelson first started talking about using hypertext for news, something I heard from him in 1986 or '87. If Klein can make it work that will be a real advance, in my opinion.
Comments (0) + TrackBacks (0) | Category: Big Thoughts
January 28, 2014
I'm not going to bore you with a rehash of
my ongoing angst over drug IP
. Instead I want to focus on a simple statement from the Chief Executive Officer of Bayer, who said in
comparing Indian compulsory licensing laws to "theft"
(go to the bottom of page 2 if you just want the quote):
We did not develop this medicine for Indians. We developed it for western patients who can afford it.
I'll just let that quote sit there for a while so you can digest it.
Keep in mind we're not talking about a tech toy, a luxury good, or even something moderately useful like a school text. We're talking about medicine. About things that keep people healthy and alive against illnesses like AIDS or cancer. Diseases don't discriminate, but apparently drug companies do and they're no longer ashamed to say so.
Dear Dr. Dekkers. I sincerely hope that neither you nor anyone you care for is ever afflicted with a life-threatening illness. I particularly hope that your privilege and fortune keep you safe from the misery of having a treatable disease but having the treatment withheld because your socioeconomic status doesn't match corporate profit margin forecasts. I thank you for helping me see which side of this discussion I should be advocating for, and I hope that somehow before you die you allow the light of human compassion to illuminate that miserable shriveled hole where you have apparently locked up your soul.
(h/t to Glyn Moody on techdirt, where I saw this first.)
Comments (0) + TrackBacks (0) | Category: IP Markets and Monopolies
January 26, 2014
Holmes Wilson of Fight for the Future wrote to tell me about a new counter-TPP project they are working on. TPP, as I'm sure you remember, is an attempt to rewrite all the world's intellectual property protection laws in secret, with consultation of big companies sometimes and citizen participation never.
Through their Open Media arm they've kicked off an effort to sample the surface temperature of what people on the Internet see as 'copyright priorities'. Some of the choices are pretty stark: "rules made democratically" versus "protection for media conglomerates" - well, no duh. Others are more subtle: do you value "clear and simple rules" more than "free expression"? Where do "privacy safeguards" fall relative to those two?
Of course we realize that creating a truly 21st-century copyright regime should not be an either-or; it must be a both-and. But somewhere along the way we're going to have to make choices and I'd be interested to know how you ranked their alternatives.
Comments (0) + TrackBacks (0) | Category: IP Use
January 16, 2014
Over at ReadWrite, Dan Rowinski has a nice piece pointing out just how limited Verizon's victory was. DemandProgress and others have been spamming me with "NET NEUTRALITY DEAD!" and other alarmist emails, but in reality that's not what the court decided.
As I mentioned earlier this week, what the Court ruled on was not net neutrality itself, but on the power of the FCC to issue such regulations. Rowinski elaborates, pointing out that Verizon raised both First and Fifth Amendment issues and didn't win on those grounds. In fact, the CAFC appears to have agreed that the FCC does have authority to issue regulations much like what net neutrality proponents want, but only for utilities.
The obvious answer is for the FCC to suck it up and reclassify, dealing with the political firestorm that will ensue. That doesn't guarantee that the CAFC (or some other Court) will necessarily agree that the specific regulations are still constitutional in the case of a utility, but it seems like we'd all be much better off.
ETA: Over at Boingboing, Cory Doctorow rounds up several other more realistic takes on the Court's ruling and focuses on the fact that the FCC's rules-as-written "sucked". This decision presents an opportunity to write better rules, assuming one is going to put up with even more howls of protest from industry.
Comments (0) + TrackBacks (0) | Category: Laws and Regulations
January 15, 2014
The EFF has started to pore through and summarize
the volume of documents that has been revealed through the ongoing litigation/investigation between the FCC and MPHJ Technology Investments.
MPHJ, generally known as the scanner patent troll, owns patents that, it claims, cover any use of scanners to digitize and send documents. Their methods for attempting to enforce these patents have been particularly odious: they hide themselves inside shell companies and misdirection schemes; they mass-mail small companies with obnoxious threats; they try to pressure scanner makers into having the companies that buy scanners pay off MPHJ. They're like the poster children for bad patent enforcement behavior and now that notorious porno-scammers Prenda have gone down in flames MPHJ seems to have the field of disgusting misbehavior largely to themselves.
As such, they've been the target of an FCC investigation and since the FCC has subpoena powers that mere mortals do not posses this has caused a number of documents to come to light. MPHJ has sued the FCC and filed other documents in support of its suit; the FCC has likewise filed documents defending itself against this suit. All these are filtering into the public record, from which the EFF has concluded that these people are festering pustules on the buttocks of the patent system. No, wait, that's my conclusion.
What got me to write about this is that the EFF has finally said something I've been banging on about in this blog for years: the root of the problem is crap patents, which enable bad actors like MPHJ. EFF's blog posts notes that the patents are "too broad and vague" and even admits that the current Congressional legislative proposals "would largely fail to address the underlying problem of patent quality."
The EFF seems to think that because SCOTUS agreed to hear Limelight v Akamai and Nautilus v Biosig this will somehow "get at the heart of the patent quality issue". Yeah, I'm not so sure. Given the hash that SCOTUS made of the Mayo case I am not hopeful.
Comments (0) + TrackBacks (0) | Category: IP Abuse
January 14, 2014
In a move that surprised approximately nobody, the CAFC has ruled that the FCC lacks authority to regulate "information services" as "utilities." That's unsurprising because about 10 years ago the FCC decided to classify ISPs as information services.
The classification was designed to exempt then-nascent ISPs from the level of regulation that big broadcasters had to follow. Now it's a decade later and there are effectively no differences between the major ISPs and broadcasters - often they're owned by the same parents. But the FCC's regulations are still on the book, and while the court held that the FCC does have the authority to regulate utilities it can't both exempt the ISPs and also try to regulate them.
The obvious solution is to reclassify ISPs properly and continue to work toward providing a level playing field. But that would take some political courage in the face of heavy industry lobbying and howls from Congressional sock-puppets. So I'm not hopeful. The FCC might also appeal this decision but it's going to lose again if it does so.
Comments (0) + TrackBacks (0) | Category: Speech
January 10, 2014
Blink ›
Aereo Case Gets to SCOTUS
And this is why I don't gamble on horses or the stock market: I'd said the odds of the Supreme Court granting cert in this case were slim, but here we go. I haven't seen an arguments schedule but I'd expect this to be calendared for Spring. Aereo did not oppose the cert, which makes some sense since they're getting dragged into court everywhere, but it's a truism that the Supreme Court rarely takes cases just to uphold verdicts. There's a good chance the justices want to revise the case on which Aereo is building its business, which could end them once and for all.
January 8, 2014
Blink ›
Fox Gets Henhouse Membership
Via Mike Masnick, news that the MPAA has joined the W3C. Of course the Web consortium is free to accept money from whomever it pleases, but if you think this is somehow unconnected to the recent attempt to jam DRM deep into the core of HTML then you're more naive than I expected.
January 3, 2014
Blink ›
There is (Still) a Hole in Your Mind
December 31, 2013
I've tried to champion the notion that creators should get paid, but I've never done it with the verve and raw language that Molly Crabapple uses in her essay "Filthy Lucre" for vice.com.
Crabapple's essay is about the "foundational myth" of American meritocracy, but along the way she speaks about her own course from being the working daughter of a lower-middle-class single mom to successful artist who can fly first class. She talks about what she needed to do to get where she is and what sort of myths people seem to have about working artists. Let me just quote one bit:
[B]eing an artist means you're in thrall to cash.

My last art show would have been impossible without the money and network of contacts I'd built. I never could have hauled massive slabs of wood up to my old fifth-floor walk-up—never could have painted them in the lightless room I once shared with three roommates. Without an assistant, I never would have had the time to paint my show. Without sponsorships, I never could have afforded the paint. Sometimes, curators look at the work, and say, "Why didn't you ever paint like that before?" I'd answer, "Because no one gave me enough money to be able to."
Crabapple doesn't discount talent - you need to be good enough to get people to give you money for your stuff - but it's the money that makes the art possible.
Comments (0) + TrackBacks (0) | Category: Culture
In a move that should surprise approximately nobody, the Author's Guild has announced it plans to appeal against the the Google Books decision that came down last month. They are also unhappy about printing presses, but decided to defer action on that issue.
It has become increasingly obvious that a move to lock away knowledge because somewhere there might be someone who some day might somehow profit from it is stupid, regressive, a waste of peoples' time and money, and on and on. People of all sorts - not excepting Author's Guild members - benefit from the trove of research materials. If the Author's Guild has concerns (as I do) about giving too much control to one entity doing the digitizing work then it would behoove all of us to negotiate better terms with that entity rather than continuing to drag this thing through the court system.
Sadly, we live in a world where no one speaks for us. The Guild fights for what it thinks its members ought to have, and Google makes the commercial decisions it expects to bring the most benefit. If one or the other of those things happens to be good for the public domain that's at best a fortunate accident.
Comments (0) + TrackBacks (0) | Category: IP Markets and Monopolies
December 30, 2013
In a blog post titled "The CAFC Got it Wrong"
, Lawrence Stewart discusses a plan to ask SCOTUS to wade back into the patent and patent-obviousness waters.
Given what a hash they made of 101 and 103 last time I'm not encouraged
but the losers in this case - for whom Stewart works as a consultant - appear to have no other option as the CAFC has ruled against them in Soverain v. Newegg.
The patent at issue here is sometimes referred to as "the e-commerce patent", U.S. Patent 5,715,314. This patent is quite old in Internet years, as it's one of the first filed by a company that was then called Open Market - Soverain now holds Open Market's IP and uses it inside its own current-generation Transact e-commerce system. They sued Newegg contending that the retailer violated the 314 patent and the case has been winding along for years.
The 314 patent is a venerable piece of work. Unlike many of today's software patents, the 314 application included the entire source code and after multiple re-examinations the patent has hundreds of prior art citations. If more software patents were held to that level of rigor we'd have a lot fewer problems, in my opinion. However, the question here isn't its venerability, it's obviousness. Courts asked to rule on obviousness claims can't make judgments based on current understanding. Today HTTP has been around forever and there have been many advances in the art and science of working over stateless protocols. But for someone to claim that the 314 patent discloses something obvious (and therefore invalid) they must rule that it was obvious when the patent was filed. That's a tough job.
Dr Stewart, one of the original founders of Open Market, contends in the blog post linked above that up until recently courts got it right. The 314 patent was not obvious at the time, and it met stringent criteria for validity and usefulness. It has been upheld at trial several times. Recently, however, the CAFC issued a final ruling that two of the claims in the patent were obvious. Soverain has asked the Supreme Court for certatori and Newegg naturally opposes this.
The case is extra-special complicated because there appear to have been legal irregularities in the way the case was handled, not least of them a 17-month delay between oral arguments being heard and a ruling being issued. There are also Seventh Amendment-related issues here as each side makes competing claims about what should and should not have been the subject of a jury trial. Even if SCOTUS takes the case it's entirely possible (I would say likely) that they would not touch the intellectual property issues before settling the procedural and 7th Amendment issues.
Comments (0) + TrackBacks (0) | Category: IP Markets and Monopolies
December 29, 2013
Blink ›
Big Picture: You Don't Want to be King George
December 25, 2013
Blink ›
Youtube Can't Even Get Christmas Carols Right
December 21, 2013
According to Mike Masnick at Techdirt, Mother Jones has discovered a hilarious goof. A document that the ACLU has been trying to pry loose (and could only get a heavily redacted version of) was left in the open at the Library of Congress because someone at the FBI tried to register it for copyright. Yes, really.
As Masnick points out this is at least three kinds of error: you can't copyright government documents; individuals don't own the documents produced by institutions (including the government); and the entire purpose of putting a copy of a document with the LoC is to make it available to the public.
Comments (0) + TrackBacks (0) | Category: IP Abuse
Not content with keeping scientific publications off central sites like academia.edu
, Elsevier now appears to have started
going after individual researchers' personal sites, usually found at their home university or institute
.
Mike Masnick's Techdirt piece from yesterday highlights an incident in which researchers at the University of Calgary in Canada were notified that they had posted their own research papers in violation of Elsevier's copyrights. Andrea Peters at the Washington Post reported that the campaign against authors was alive in the US as well, noting that UC-Irvine and Harvard had gotten takedown notices from the publishing dinosaur.
Mike Taylor at svpow.com hits back at Elsevier, saying
Whatever feeble facade Elsevier have till now maintained of being partners in the ongoing process of research is gone forever. [...] Elsevier have declared their position as unrepentant enemies of science."
As someone who made his living in research for many years before the Web and a few during its infancy I have to agree. The Web changed everything in terms of how knowledge is spread, how researchers learn about others' results and share their results, and in terms of the ability of new students, young graduates, and even the general public to access scientific knowledge. Elsevier is desperately trying to cling to its 1980s-style model of control in a 2014 world.
Happy holidays academics! Have a lump - of coal or on your head, take your choice. Anyone who submits a paper to an Elsevier publication after this deserves what they (don't) get, but I feel sorry for those who now have to wonder if they're about to be named defendants in "the mother of all copyright battles concerning fair use."
Comments (0) + TrackBacks (0) | Category: IP Markets and Monopolies
December 18, 2013
Blink ›
TPP Terminating Termination Rights
Via Cory at Boingboing, news from the EFF that their reading of the current TPP draft indicates it would eliminate artists' termination rights. We looked at termination rights back in 2011 when some of the biggest names in music from the 70s were organizing to get their album rights back. My bet is that the Cartel is seeing its perpetual money machine slipping away and is scrambling around for any way they can find to undo the agreement they made in the 1970s, when nobody thought an album would be worth anything 35 years after it was recorded.
December 17, 2013
ISRI, who I mentioned briefly back in October
sent me another press release, this one declaring victory in the cellphone unlocking tussle. They're happy the FCC and telecoms have come to an agreement. Having looked at the agreement I think this is making lemonade of lemons, as
the carriers have grudgingly given up the tiniest fraction of ground and the FCC has given up pursing actual full customer freedom
.
Under the agreement you're allowed to unlock when a service contract ends. Most contracts are for 18-24 months or more, so you might get to jailbreak your phone years after you buy it when your contract runs out. But really how many people do you know who let their contracts run out and keep their phones? Most either renew to keep hold of tasty sign-up incentives that go away if the contract expires, or buy a new phone and get a new contract.
The net effect for consumers will be that virtually nobody can jailbreak their phones (legally) and people will still keep doing it illegally, usually shortly after they get the phones. This may be a "victory for recyclers" but it's a shabby deal for consumers. Unless, of course, you're outside the US where this sort of nonsense isn't tolerated.
Comments (0) + TrackBacks (0) | Category: IP Markets and Monopolies
John Dean (yes that John Dean) has an interesting column up on Justia's Verdict blog detailing the mess that has emerged from Judge Denise Cote's finding against Apple in the e-book price collusion case.
As you may recall, Apple chose to fight rather than switch... err, settle with the DOJ and the states over allegations that it colluded with the big e-book publishers to fix prices. In a bench trial before Judge Cote, Apple lost and will appeal. That's not unusual. What's gotten everyone's hackles up is what happened next.
Judge Cote at first appeared to be treating Apple quite leniently, as her decision denied the DOJ several of the terms they had sought. But then she appointed an external monitor and appoined a fellow named Michael Bromwich to that role. At first blush Bromwich appears qualified for this, as he's monitored other major court judgement in the past, he's a practicing attorney, and he has a background with the DOJ. But between his reported behavior - including demanding to interview Apple board members and employees not involved with the e-books situation - and Judge Cote's shifting stance on the monitor's powers and practices it appears like something has gone off the rails.
It's gone so far wrong that Apple has filed formal objections challenging both the form and substance of the orders Judge Cote gave the monitor. I'm not a big fan of Apple nor do I think its behavior in this situation has ever been what I'd characterize as "wise." However, I have grown leery of overreach by Federal prosecutors and zealous judges. I may not like what Apple did, but that's no excuse for exceeding the bounds of law and propriety. I hope the Second Circuit reviews Cote's decision and orders promptly so we get some more impartial eyes on this.
Comments (0) + TrackBacks (0) | Category: Laws and Regulations
December 12, 2013
Blink ›
Aereo Declines to Oppose Cert Motion
Aereo sent me a copy of a statement from its CEO, Chet Kanojia, in which Kanojia explains the company's decision not to oppose broadcasters' request for certatori before the US Supreme Court. Essentially, they'd rather not have to fight this out district by district, Circuit by Circuit. While I sympathize with this desire it's important to keep in mind that SCOTUS denies the vast majority of cert petitions. In situations like these where there is only one Circuit decision and every other district has aligned with that decision I think it's extremely unlikely that this petition is going to be granted unless there are four Justices that want to revisit Cablevision.
Earlier this week Polygon reported that a copyright blitz has begun against a variety of YouTube content related to or showing gaming material
. Words like "blitz" and "copyright notice storm" are appearing around the Web as journalists try to figure out what suddenly caused YouTube to send out tens of thousands of copyright notifications.
The affected content includes everything from straight-up reviews of games to how-to/strategy guide videos to the wildly popular "Let's Play"-type productions. It's been rumored for some months that YouTube would be going after some of the most egregious video producers, people who put more or less raw game footage online without any added commentary or consumer value. But this action appears to have been much more widespread than anyone expected.
To make matters worse, video owners are reporting that some of the copyright claims appear to have originated with entities that have no connection to the claimed content. It's not clear if this is a malfunction in YouTube's automated Content ID system - which is essentially what YouTube is claiming - or if it's greedy actors jumping on a bandwagon. False copyright claims are not just a problem for the video producers, as Polygon reports that some gaming companies such as Capcom do not want to see other entities trying to claim copyright control over Capcom gaming property. Other major gaming companies such as Ubisoft and Blizzard have tried to reassure video producers that this was not their doing and urged people who have gotten these notices to contest them.
This incident is calling new attention to the murky areas in which this content lives. Nobody is disputing that the gaming companies own the source gaming video and audio material. Nobody is disputing that some of these video producers make money through selling ads associated with their videos. But that doesn't tell us what's legal and what's not. Some amount of this material is likely to be covered under fair use. Other video material may use a sufficiently small amount of copyright content as to be judged non-infringing. Still more of the video material adds value or is transformative in ways that courts have generally found to be acceptable.
Beyond the legal questions there are also practical questions. Gaming companies get, essentially, a lot of free advertising through third-party-produced gaming videos. Sometimes those videos can be the top search results because people like them and link to them more than to official videos. High search-result ranking is also a value. Practically, then, does it make sense for gaming companies to try to rein in people who are encouraging others to play those companies' games?
Judging from the game companies' responses they seem to think "No," which has led (at least as I read the gaming buzz) to a lot of rumors that YouTube is just actively covering its ass in case of future claims.
Comments (0) + TrackBacks (0) | Category: IP Markets and Monopolies
December 7, 2013
I got a message earlier today that
Elsevier has started sending takedown notices to academia.edu
. While technically within its rights to do so, this is a dickish move by Elsevier that will hurt the professors, students, and researchers involved in producing some of the best quality academic work.
In case you've forgotten, the system works like this: Elsevier controls the publication of major journals. Academics submit (and often pay a fee for the privilege) to these journals, where other academics give Elsevier their free labor as editors and reviewers. Having gotten all this for free, Elsevier then turns around and charges universities exorbitant sums for subscriptions to these journals, all the while prohibiting the people doing the actual research work from "publishing" their work elsewhere, which includes posting it on Web sites.
For the most part, Elsevier has turned a blind eye to private non-profit publication by the researchers. At least, up to now. But according to the letter reproduced on svpow.com, academia.edu has been served with takedown notices for papers that Elsevier now owns copyrights to.
Academia.edu is positioned as a proponent of "open access to academic literature" and does not mince words in its frustration, calling Elsevier's move "...upping the ante in its opposition to academics sharing their own papers online." It is, to say the least, petty and dickish. Elsevier has the legal right to antagonize the people who provide the fuel for its engines, but I cannot for the life of me figure out what they think they will gain by doing so.
And because it has been about 10 months let me repeat my mantra: Hey, academics! You handed Elsevier the whip that it is now using to flog you. Clean up your own tenure-track house and this problem will solve itself.
Comments (0) + TrackBacks (0) | Category: IP Markets and Monopolies
December 6, 2013
Blink ›
Contributory Cybersquatting Not Viable in Trademark
Or so seems to say the 9th Circuit in Petronas v. GoDaddy.com. Petronas sued GoDaddy for its role in registering and helping maintain two domain names that included the string "petronas" and that directed people to porn sites. Petronas alleged that the registrar contributed to the infringement on trademark that these domains created. I've read the cited statute and it doesn't seem to provide any cause of action for contributory parties, so I'm inclined to agree with the court here. But other courts may decide otherwise or this may get appealed and the 9th has a terrible track record when their decisions are subject to SCOTUS review.
December 5, 2013
Blink ›
Evolution, not Displacement?
December 4, 2013
A couple weeks ago
I noted that musical artists are increasingly having to rely on concert revenue for income
. That's not per se bad - though touring can take a toll - but may be hard for smaller-scale artists whose fan base is not concentrated enough to make tours or festivals worthwhile.
Into this breach are moving several companies and a reader pointed me to one of them, called Stageit. The company acts as intermediary, helping small-scale performers publicize, sell virtual tickets for, and stream live performances to fans. Artists set their performance times and durations as well as viewing prices. Stageit further inserts itself into the exchange by having payments be in its own virtual currency and by putting out a virtual tip jar so people watching can tip the performers. It's an interesting re-creation of an old ritual; I'm old enough to remember putting dollar bills into snifters on pianos and milk crates set out by artists playing in bars where I drank.
Finally, Stageit provides the streaming platform (ETA: a comment from Evan Lowenstein, Stageit CEO, tells me this statement is incorrect and they do not use DRM) using its own DRM in an attempt to ensure that audiences don't record the broadcast. Artists get paid (eventually - Stageit takes a 10-day float) on an inverse sliding scale with Stageit taking 37% of the smallest earners (USD 25-50) down to 17% if your show brings in 50k or more. That, too, seems chintzy, as we generally think the better-earning artists would be able to higher fees.
It's also counter-intuitive to me, as Stageit must have nearly the same fixed costs for each show and their main variable cost has to be the bandwidth demands of casting larger shows. Why they're charging the more costly shows less is not spelled out on their site but I'd hazard a guess that it's a deliberate attempt to shape their customer base. They probably want to attract fewer shows that earn greater revenue rather than a larger number that each bring in less, possibly even to the point where a tiny show doesn't cover their costs in putting it on. Shades of shortening the long tail.
Comments (0) + TrackBacks (0) | Category: IP Use
Blink ›
Kickstarter to Pay the Musicians
December 3, 2013
Blink ›
Shortening the Long Tail
Interesting review in the New Yorker this week, covering Professor Anita Elberse's book Blockbusters. I have not read the book itself, but the review describes Elberse as a long-tail skeptic. In particular, the question is whether the long tail, as popularized by Chris Anderson, will supplant the blockbuster/swing-for-the-fences model of success in businesses such as books and movies. Elberse argues that although Net-based models enable more choices, "the vast majority of the revenue remains in the head" - that is, the big-name mega-million hits that characterized books, movies, records, etc for most of the last century. If anyone reads the book and has an opinion please let us know.
December 2, 2013
It's been a while since I wrote an "I told you so" blog entry, so let me indulge in thwacking Timothy B Lee and the WashPo for their apparent ignorance of the obvious.
In the linked column, Lee seems to be surprised that academia is opposed to legislation that would weaken patent protection. This puts them in the company of aggressively misbehaving patent trolls, patent attorneys, and major patent holders in tech, biopharma and elsewhere. If Lee had just been reading Copyfight then this would not have surprised him as I've argued multiples times in the past that you cannot in the abstract differentiate the behavior of a research university and a patent troll.
In addition, Lee might do well to consider that if a patent "reform" proposal garners this broad a spectrum of opposition then perhaps it's not really a "reform" at all and could perhaps do with some further thinking-through. Lee seems to think that the very idea that universities make money off their patents is bad, a "tax on innovation." Perhaps that's so, but isn't that the entire point of patenting? The patent bargain is an exchange - disclose information in return for monopoly power, including the power to collect fees for use of the disclosed information.
Lee, like so many before him, is missing the point. You cannot from the outside differentiate a person driving to church from a person driving to commit a crime. Trying to outlaw driving because some people drive to commit crimes is entirely the wrong way to go about it. If we want to stop patent trolling (which I agree is a worthwhile goal) then we need to do so by means that differentiates the legitimate and intended use from illegitimate and unintended abuse.
And because it's been months, I'll just restate my two preferred starting points: limit functional claiming, and strengthen prior art requirements. Both would go a long way to removing the overbroad crap patents that are the favorite tools of the trolls.
Comments (0) + TrackBacks (0) | Category: IP Use
Blink ›
Is Pop Music Holding You Hostage?
Under that catchy title, PBS Digital's "The Idea Channel" poses the question - what makes pop music popular, and how should all this stuff be priced anyway. In a fast-paced ten minutes they focus on the role of radio, with its implicit payola and surprising reach, in making a musical act popular. A popular act's songs may appear in movies/commercials/etc but first they gotta get there and becoming "pop" is a black art at best.
November 27, 2013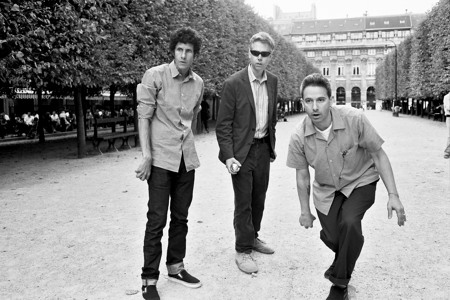 I'm sure by now most of my readers have seen or at least heard of the advertisement by toymaker Goldieblox which used a parody of the Beastie Boys' "Girls". I can't link you to the original video because Goldieblox have taken it down, replacing it with one that uses different music.
Their blog entry
claims this is out of respect for Adam Yauch (MCA)'s last wishes that his music not be used for advertising.
That's noble but I smell marketing B.S. Goldieblox appear to have overplayed their hand here - though they got a lot of publicity they also generated a fair bit of controversy and ill-will. As the company is looking for additional financing that whiff of scandal is dangerous as it may scare off risk-averse investors.
That's amusing, but this is Copyfight so let's look at the legal issues involved. I like the summary Andy Baio posted yesterday, trying to put together what a layperson might understand about fair use and what it tells us about the misinformation that's swirling around. As Baio points out, fair use isn't even reliably well-defined in law; instead, it's a subjective judgment made in a courtroom based on a number of factors. Usually four factors are involved:


The purpose and character of the use


The nature of the work


The amount and substantiality of the portion used in relation to the work as a whole


The effect of the use on the market or potential market for the original work


This best standing precedent on fair use is Campbell vs Acuff-Rose Music, sometimes called "the 2 Live Crew case" because it concerned a song called "Pretty Woman" by them that was accused of infringing on Roy Orbison's classic "Oh Pretty Woman". In deciding that case unanimously, Justice Souter wrote that "the use of a copyrighted work to advertise a product, even in a parody, will be entitled to less indulgence". Thus even though SCOTUS applied the conventional four-part test of fair use, it ruled that an advertisement doesn't have the latitude that other works do, within the four-part test.
The EFF weighed in saying that Goldieblox would "win on the merits". And then there's the small matter of the fact that the melody for "Girls" was itself lifted by the Beasties, as Cory Doctorow pointed out on Boingboing. If the Beasties can't show ownership of the work then any derivative work from it - whether parody or not - cannot be said to harm them. The Beasties originally wrote "Girls" as a parody of the misogynistic lyrics that dominated rap music at the time
Keep in mind, though, that the Beasties (or rather their lawyers) do not appear to have been claiming harm. Their letter appears to have been an inquiry, in the "yo, what are you doing there" vein, and Goldieblox's retaliatory filing asking for summary judgment appears to be part of a carefully calculated marketing plan, at least as Felix Salmon sees it.
Salmon calls this the "cult of disruption" and fairly sneers at it, saying that Goldieblox appears to be "...daring the Beasties to rise to the bait and enjoin the fight" for the start-up's marketing plans. He calls Goldieblox "an entitled and well-lawyered Silicon Valley startup" and this is where I think he's got it right and the real problems arise. Goldieblox might well have won on the merits should this have gone to court, and I strongly agree with Baio when he calls for clearer directions, "helping draw the lines for what artists can or can't do." But I don't think Goldieblox ever cared about that. Merits or not, getting dragged into court would've been a serious hindrance to the company's marketing, financing, and growth plans and so they needed to avoid that.
Comments (0) + TrackBacks (0) | Category: IP Use
November 21, 2013
Digital Music News has an interesting summary graph, taken from the Consumer Federation of America, showing where (musical) artist income is being generated. The data are combined from several sources, and includes best-guess estimates of earnings by unsigned artists since there's no central place (except maybe the IRS or the NSA) where all those transactions could be found.
The graph normalizes everything to 2012 dollars, which is great, but doesn't include best-fit trend lines, which is a shame. My eyeball estimate is that things overall got about 30% worse in the decade 1999-2010 but may have stabilized since then. It will be interesting to see what perennial complainers like Dave Lowery have to say about these data. Digital Music is certainly quick to argue that "...publishers of recorded media may lose for piracy, whereas artists may gain from piracy."
As I've said so many times before, I'm unconvinced and would like to see more. Yes, that's what my intuition says, but data should trump intuition.
Comments (0) + TrackBacks (0) | Category: IP Markets and Monopolies
November 20, 2013
Blink ›
MSF to TPP: Stop Attacking Access to Lifesaving Medicines
November 15, 2013
Eight years on, Google has won summary judgment in its defense of Google Books
. The judge in the case, Denny Chin, appears to have wholly accepted arguments made by Google and several
amici
that the function Google Books serve is sufficiently transformative that it is not a derivative work, and that provision of the contents (or parts of contents) of books digitally does not infringe on the rights of the books' authors. This decision will be appealed, I expect, but in general it clears the way for Google to expand its efforts to digitize and index more books.
It appears that the growing use of Google Books by scholars for research purposes heavily influenced the decision. If this decision is upheld then it may serve as good precedent allowing courts further to distinguish data mining from reading. Authors and publishers have copyright interests in peoples' reading, but cannot extend that interest to block data mining activities.
I am of two minds about this. On the one hand, I think that digital scholarship is invaluable, and that the use of digitized text snippets to support scholarship is a new activity that deserves to be considered part of fair use. Copyright has created vast deserts of knowledge and mountains of orphaned works, which hurts everyone. On the other hand, I'm reluctant to hand the power over solving this problem to one commercial entity, which is showing itself increasingly hostile to the general good.
Comments (0) + TrackBacks (0) | Category: IP Use
In a blog entry on her recently revitalized personal Web site, Vi Hart lays out her reasons for leaving YouTube. It boils down to what a friend of mine (an ex-Googler) calls "the plusterfuck". Google+, Google's attempt to be Facebook and Pinterest and every other social network, has become the chosen replacement for YouTube comments. The result is horrible, and many popular YouTube presenters are either leaving or turning off comments on their videos.
We've talked about how Amazon being a monopsony is a bad thing for e-books. Although many people write and (self)publish e-books, being forced to do so through Amazon's platform puts them at the mercy of Amazon's business purposes. Those business goals might or might not line up with what readers and writers want. Likewise, there are probably hundreds of millions of people who post videos to YouTube, but for them to reach their audience they have to go along with whatever policies Google chooses to put in place.
I don't think anyone ever claimed YouTube comments were a good system, but it seems to be pretty universally understood that the wholesale replacement of a bad system with another bad system has made things even worse. This is going to hurt a number of people who are trying to use YouTube channels for their businesses, and outside of boosting Google's ad revenue and maybe injecting some life into their flailing social network experiment I don't see what value it brings.
The parallels between this situation and the brewing storm over net neutrality are obvious to me; are they as clear to everyone else?
Comments (0) + TrackBacks (0) | Category: IP Markets and Monopolies
November 13, 2013
Sometimes being on press release lists gets me interesting things, as in this notice that just arrived to tell me that WikiLeaks has published the entire text of the sort-of-secret Trans-Pacific Partnership treaty. This TPP has been lurking below the waves like some fantasy-novel kraken, waiting to snare the unwary. The lengths to which the negotiating governments have gone to keep anyone from knowing what's in this treaty, or discussing/debating the wisdom of it, should give everyone pause. The treaty is massive, but I'm assuming that if you're going to read any of it, you might want to read
the 95 page chapter on intellectual property
.
That link should take you directly to Wikileaks. If that gets blocked or suppressed someone let me know where the mirror sites are and I'll link to them.
I've only skimmed the text so far and it's marked up so it's hard to be sure exactly what the final text will be when the Obama administration tries to ram this... err, excuse me "fast track" this through Congress. But it appears that the trade industry lobbyists who have had insider access to this all along have gotten a great deal of what they wanted. There are new restrictions on how patents are handled, including on drugs; new definitions for copyrightable materials; and more.
Of course, the biggest part of this is about enforcement and it appears that TPP will set up a new system of judgments (courts? tribunals?) to which signatory nations will be expected to adhere. It also appears that these enforcement procedures will allow secret evidence in direct contravention of current US legal standards.
And as many people have suspected, it appears that the Cartel are using TPP to try and establish the sorts of surveillance and enforcement regimes that they tried with SOPA/PIPA and for which they got smacked down hard.
Former U.S. Supreme Court Justice Louis Brandeis is credited with saying that "sunlight is the best disinfectant." One can only hope that exposing the extremely nasty workings of this secret protocol will allow us to clean up the mess.
Comments (0) + TrackBacks (0) | Category: Laws and Regulations
Marcin Iwinski has given an interview to Gamespot lambasting the use of DRM in the games industry
.
For those not familiar with Iwinski, he is both the CEO of the game developer CD Projekt Red, and a long-time outspoken opponent of DRM in gaming. Projekt Red is probably best-known for creating the Witcher series of games. The original was a decent success in Europe; Witcher 2 was a multi-million seller both in the US and in the EU countries, and Projekt Red has already announced that the upcoming Witcher 3 title will ship with no publisher DRM. Game distributors such as Steam may add their standard DRM as that's out of the game publisher's control.
In the interview Iwinski accuses game publishers of creating a DRM "smokescreen" because they know it doesn't work but keep using it anyway, usually to the detriment of gamers. The beneficiaries of this smokescreen are said to be bosses and investors who want to see their stock prices go up, even if it pisses off the customers.
The two questions at hand, then, are "what about piracy" and "does the DRM actually work". The Witcher games have definitely been extensively illegally copied, but Iwinski believes this would happen anyway. The lack of DRM on Witcher 3, he predicts, will not result in any more illegal copying of the game. The correctness of this statement is hard to evaluate, since we don't have a controlled experiment to try. It's certainly true that Iwinski and Projekt Red are generating immense goodwill on the part of gamers - as well as raking in a lot of free publicity - with this stance. As a gamer myself I'm planning on buying this title but to be honest I'm planning to buy it because I played and enjoyed Witcher 2.
Therein lies the rub - taking a stance against DRM is only interesting if you're producing a product people like, care about, or want for whatever reason. If the game was terrible, nobody would bother to buy it or pirate it.
But on the other hand, bad DRM can definitely bog down a product, which seemed to be true of the latest Sim City. It got poor reviews, had heavy-handed DRM, and did poorly in the marketplace. So which factor contributed more? I doubt we can say, except to note that there is a relationship and it's not a simple one.
Speaking of the recent SIm CIty and its DRM, TotalBiscuit takes issue with Iwinski's assertion that all DRM is always a failure. Lately some games such as Sim City and Diablo 3 have used an "always online" requirement as part of their DRM strategy. These sorts of implementations are much harder to crack and that, TB asserts, is the point. DRM isn't deployed as a strategy to stop piracy, but rather as a delaying tactic. The theory is that if it takes long enough for a crack to appear then impatient gamers will give up waiting and buy the product. These people, who get called "casual pirates" sometime, have enough money that they can spend the USD 60 or whatever for a full-price top of the line title, but would rather not.
The hardcore pirates are just going to create the cracks or wait for them to come out; the casual pirates can be DRMed into becoming paying customers. At least, that's one approach. Or you could do something like Valve has done and just make it fantastically easy to get the game, put things on sale early and often, and use positive enticements - treat piracy as a service problem. I know which model I'd rather see win.
Comments (0) + TrackBacks (0) | Category: IP Use
November 11, 2013
Yes, your Honor, they do.
According to The Merc, U.S. District Judge Lucy Koh uttered those words as she presided over another of the pretrial hearings for the upcoming Round 2: Apple vs. Samsung sumo match
.
In order to get here, we first had Apple convince a jury that Samsung had infringed Apple patents. The jury returned a billion-dollar damages verdict, from which Judge Koh slashed nearly half, ruling that the jury had improperly figured the damages.
Now the two sides will present their cases to another jury, which will render a decision that will immediately be appealed. I mean, c'mon. You know it, I know it, Judge Koh knows it, and so do the lawyers involved, who have got to be laughing their asses off over the champagne-and-caviar meals that this case is buying them. In theory the jury will be deciding how much Apple is owed and how that award is based on the infringing products. In reality, this battle is a proxy for fights yet to come as both sides will be eager to prove IP points about their current product lines.
Comments (0) + TrackBacks (0) | Category: IP Markets and Monopolies
November 6, 2013
Blink ›
Listeners Support Healthcare
The latest update from 99% Invisible is out, and at the start they report on their Kickstarter progress. As I mentioned last time, their stretch goal was "provide healthcare for employees" - like we expect businesses to do - and apparently that goal got blown away. Interestingly, Roman Mars reports that many of the supporters upped their pledge in response to this goal. Obviously (public) radio listeners and Kickstarter backers are an atypical slice of the general population, but I think it bodes well if people buy into the idea that supporting new businesses means supporting all the things a new business needs to do. They are currently working on building out a larger base of supporters, as they have lined up a challenge goal whereby getting 10,000 backers at any level will get them a specific donation from a sponsor.
Blink ›
End of a Stage in LimeWire's Troubles
November 4, 2013
Felix Salmon wishes to call into question this "article of faith". In a blog post this past weekend, he poses the question
what's the argument which says that Amazon has proved itself to be a mortal, existential threat to the publishing industry?
The picture he paints is one of Amazon as an agent of change, making it vastly easier for people to buy and read books. This ought to be good for publishers who, after all, should be wanting people to buy and read more books.
The big losers in the past couple decades have been bookstores. First the small stores got crushed by big chains and then those chains lost out to Amazon. So if Amazon is carrying so much of the book-selling ball, why is everyone mad at Amazon?
Salmon theorizes that the two biggest factors are Amazon's price aggressiveness and publishers' inherently conservative nature. Both are true, but I think he's missing several key pieces of his story.
For one thing, he notes that Amazon was taking losses on its aggressive price discounting of e-books, but fails to note that publishers only made profit on the retail prices for e-books, not the wholesale. You can argue about whether an e-book should cost sufficiently less to make than a physical book that a discounted price is in order, but it's still true that when Amazon cut its price the publishers took a hit that was out of their control.
Salmon further asserts that, "It's not like Amazon has disintermediated publishers" - but in fact that's exactly what is happening. There's a massive explosion of self-publishing in the e-book world, driven in large part by programs such as Amazon's CreateSpace. These programs completely take publishers out of the loop, allowing any author to reach their audience not exactly directly but through the Amazon infrastructure, including the site and Kindle devices. If that's not disintermediation, I don't know what is.
Salmon may be looking at the wrong thing, perhaps comparing the dollars. Certainly big-name professional publishing is likely to be much more profitable than self-publishing for the vast majority of authors. But in terms of number of authors published and in terms of number of books produced, self-published e-books are racing past their physical counterparts.
Money aside, I think the biggest threat that Amazon poses to publishers is loss of control. As publishers lose control over pricing, over the selection of the next big thing, over schedules and distribution, etc. they find their existence threatened. If they're not in control of these things, what's the point of having a publisher anyway?
Well, we know that self-publishing is really hard work but that's not something immediately obvious and of course Amazon and others try to make it seem easy. If you can't see any value in publishing through a traditional publisher then you almost certainly can't see any reason to give that publisher a cut of your earnings. And if that idea gets firmly enough entrenched, those publishers are gone. So, yeah, Amazon's bad for publishers (too).
Comments (0) + TrackBacks (0) | Category: Counterpoint
October 31, 2013
Blink ›
That Self-Publishing Experiment
October 29, 2013
One of the questions I get asked when I talk about
new business models
is "What about listener support?" It's been the public radio and TV (NPR, PBS) mantra for decades and it seems pretty straightforward: hold a pledge drive, raise cash, use that cash to make more art, science, radio, documentary, entertainment, etc.goodness that we want.
The trick here is that these public institutions aren't really fully listener supported. NPR for example is quite transparent about its sources of funding; here's a handy graphic for you. Individuals make up the largest single source of support but even so that's under 40% of their budget, which means that if they had to rely solely on listeners they'd be in terrible shape.
This leaves open the question of what could you do on a listener-support basis, to which we can now add one more data point: you could produce a high-quality weekly podcast, and maybe more. The art/architecture/design podcast called "99% Invisible" has put together a successful Kickstarter (though you can still back them through Nov 22, see below) in order to move to a weekly production schedule for their upcoming 4th season.
Kickstarters are cool, and I'm really jazzed that one of my favorite earphone-fillers is going to be coming out more often, but we started with the notion of business model. So it was interesting to me to see that - as of this writing - the current stretch goal for the Kickstarter is "provide health-care premiums for the staff." Because if you're going to run a business you have to think about your people as well as your product and if you believe in listener funding a business then you might think this was a very smart move.
But it's also a risky one - people want to pay for creative product. I want the radio show, or CD, or concert or game or whatever it is that I'm backing with my dollars to be delivered to me. Healthcare, and other so-called overhead expenses of running a business, aren't directly translated into product delivered to me. But if we're serious about promoting new business models, then we need to start getting serious about what it really takes to run a business via these models.
Comments (0) + TrackBacks (0) | Category: Culture
I was surprised to realize I had not blogged about Girl Talk
back when I was spending lots of time looking at how the infiltration of mash-ups into popular culture was affecting things
. So excuse me if I do a little background first.
Back in 2010 Girl Talk (aka Greg Gillis) put out a huge mash-up album called "All Day". By huge, I mean "oh my god did he sample everything under the sun". The album was released for free - you can get it from the illegal-art site or just stream it on YouTube - and Girl Talk didn't go around trying to get permission to use the almost-400 samples that made up the album, claiming that his work was fair use. The album was followed in 2011 by a Kickstarter-funded film called "Girl Walk" that told a story in dance set to the tracks of the album.
This brings us to a paper (abstract here on SSRN) with the title "Fair Use, Girl Talk, and Digital Sampling" by W. Michael Schuster II. The paper purports to show that sales of the songs sampled by Girl Talk increased in the year after the album's release when compared to sales the year before. That's an important argument if true, as it would lend support to the thesis that sampling brings attention, which brings sales and therefore copyright regimes should be relaxed to allow more sampling.
Much as I'd like to see support for that hypothesis, I don't think this paper provides it. As Stewart Baker (another Girl Talk fan) blogged, "Schuster achieves his results by playing with the sample, dropping nine songs from a sample of about 200 because they completely wreck his argument".
Schuster argues that he is justified in dropping these songs from the data set because they were hits before Girl Talk used them and we know that hit songs tend to have (often steep) declines in sales after their popularity peak is gone. That's likely true, and Schuster is far from the first author to clean up a data set for publication. However, when your cleaning involves removing only those data points that end up refuting your conclusion the work becomes suspect.
We need more scholarship in this area, and not to draw strong conclusions from any single study.
Comments (0) + TrackBacks (0) | Category: Counterpoint
Blink ›
Who Knew There Was An Institute of Scrap Recycling Industries?
And more relevantly to this blog, who knew that the Institute of Scrap Recycling Industries had a position on unlocking devices? I knew neither until I got a press release this morning from Mark Carpenter at ISRI. The release states that the organization - which includes a large number of electronics refurbishers as well as component recyclers - believes that allowing consumers to unlock their devices is an important step to keeping more electronics out of landfill. As a result their organization will join in the lobbying to get changes to US copyright laws that currently prohibit or restrict unlocking electronic devices. My opinion is that as we move toward an "Internet of things" this is going to become an increasingly important fight.
October 28, 2013
Blink ›
Self-Publishing is Work
The next time some wise-guy tries to tell you how easy self-publishing is, just refer them to this here blog entry by Ursula Vernon, who has apparently spent far too many hours hassling with the idiotic mechanics of self-publishing files, formats, and software.
October 22, 2013
That's no typo, that's the title of a blistering attack on an abuse of the copyright takedown system that YouTube uses. Posted by my favorite games critic, TotalBiscuit, it details his experiences on getting a takedown notice for his critical response to the game Day One Garry's Incident.
He discusses how publishers and content producers have a general truce, often through channels that help get agreements to use game footage and even early access keys. Why Wild Games Studio chose to break the truce and go after TB's critical video is still unclear. What is clear is he's having none of it, as he lays in to Wild Games for this incident and recounts several other rounds of shady behavior. The spat has also spilled onto the Steam forums, where the CEO of Wild Games has posted claims that "TotalBiscuit has no right to make revenues with our license" - claims that TB refutes in his video.
Details of the particular spat aside, the core question persists: is YouTube's notice-and-takedown system working, or is it being used to silence unwanted criticism? As I blogged last week, the details of any notification system is where the devil resides. It's clear that notification systems need to be designed with safeguards, as TB describes how he is able to rely on external assistance that's not available to smaller-scale critics. YouTube doesn't seem to be doing a lot itself to provide more active safeguards, and that's a potentially bigger problem.
Oh, and I have to mention that TB is donating any ad revenue generated from this video to the EFF.
Comments (0) + TrackBacks (0) | Category: IP Abuse
October 21, 2013
I think the answer is "probably yes, but people will read it the way they want."
Specifically, EFF Deeplinks blog posted about piracydata.org. The item, written by Maira Sutton and Parker Higgins, gives us the "see, tolja so" point of view. Headlined "Movie Watchers Can't Get What They Want" it pushes the idea that a significant cause of people downloading/watching movie content through illegal means is because they don't have access to legal means of getting these movies.
In the past I've written sympathetically about this point of view: when people appear at your (virtual) door waving cash and saying "take our money, please" it's not generally a good business practice to turn them away. Not only do you lose that immediate cash, but you build an expectation in peoples' minds that they won't be able to buy things honestly so their only alternatives are illegal ones.
So Jerry Brito, Eli Dourado, and Matt Sherman have created a site that mashes up TorrentFreak data on BitTorrent activity with a service that checks for availability of content on legitimate streaming services. The result is a weekly chart with convenient checks and x's for Streaming, digital rental, and digital purchase. So far the chart has a lot of red marks, as popular films are not appearing on streaming services pretty much at all, and sporadically on the other two options. This leads Sutton and Higgins to finger-wag at Hollywood, and I have some sympathy for that. Rapid release of popular features on streaming services would likely capture some of this revenue stream.
But... and there's always a but, that's not the whole picture. For example, the latest data (ending Oct 14, 2013) is captioned, "only 46% of the most-pirated movies have been available legally in some digital form." That use of 'only' is interesting, because I could write a sentence using the same data that says, "Nearly half the most-pirated movies are available in some digital form." I suspect that is exactly how the Cartel would spin these data.
Furthermore, that spin exposes a salient fact: there's not just one revenue stream here. If people are pirating movies they could get in some digital form then it's worth asking why. Maybe it's because they've been conditioned to believe that they won't be able to get it legally so they don't bother to look. Maybe it's because they would rather stream than purchase. Maybe if a streaming option was available it would not capture the audience that is getting the movie over Bittorrent but instead would cannibalize the audience that is now purchasing digital copies.
Bottom line, the data on this chart are too weak and vague to tell us anything meaningful. Attempting to draw strong conclusions from it as the EFF seem to want to do is a mistake.
Comments (0) + TrackBacks (0) | Category: Counterpoint
October 17, 2013
Creative Commons, best known for providing new approaches to allowing creators to control use of their material, has put out a big new policy statement on reforming copyright. In a blog post yesterday, Timothy Vollmer introduced CC's new policy statement on international copyright reforms.
The policy statement asserts that "CC licenses are a patch, not a fix, for the problems of the copyright system" in part because only a tiny fraction of copyrighted works use the licenses. CC argues that no matter what, licensing can only go so far and what's really needed is "...to reform copyright law to strengthen users' rights and expand the public domain."
Vollmer's post describes the origin of the policy statement in comments and questions from CC affiliates who wanted guidance on the organization's policies. And he notes that it is something of a change of course for CC itself, which has not previously been heavily involved in opposing moves to copyright maximalism.
It seems timely to remind readers that Creative Commons is a non-profit that operates because of the contributions people make to it. That constrains their ability to lobby or engage in political action in favor of any particular reform agenda and reminds us that if we want to see this work done it's incumbent on us to make our legislators and representatives aware of our views.
Comments (0) + TrackBacks (0) | Category: Commons
October 15, 2013
Earlier this year I noted that the Chinese marketplace was awash in knock-offs and outright copies of American products
. That's not likely to change soon, but it may be leaning toward being less accepted.
I got a PR notice that the French fashion/design house Louis Vuitton is in the process of doing a deal with Taobao, one of the largest open marketplace sites in China, to handle the appearance of counterfeit items. I can't read the original, but commenters have compared Taobao to both Amazon (with its individual sellers' marketplaces) and eBay. It's a very large marketplace, where small dealers find customers, and people sell and re-sell individually.
Such a large distributed environment makes IP policing a potential mess. Few entities have the resources to enforce trademarks and copyrights against tens of thousands of individuals, and unless you're as batshit crazy as the Cartel you don't want to engage in mass lawsuits. What Louis Vuitton seem to be heading toward looks more sane, though with caveats: a notice-and-takedown procedure. L.V. will no doubt be responsible for searching and scanning the postings and delivering notices to Taobao to take down sales listings. Taobao will in turn have to be responsible for telling users what has happened and may also be responsible for policing users (accounts) that get a bad reputation.
This is definitely a better approach than wholesale lawsuits but the devil of any such system is in the details. What right of appeal do individuals have? What safeguards are there against malicious use of the system - imagine rival sellers who abuse the notifications to hamper competitors. What sort of auditing will be conducted to ensure that Vuitton are taking proper care with sending notices? We've seen a multitude of abuses of such systems in the US and I imagine the same bad behaviors will be repeated here.
That said, the most interesting question to me is whether this sort of agreement represents a sea change in how the Chinese marketplace is regarded and treated. As I noted in the earlier post, there's a theory that marketplaces evolve. America has evolved from IP upstart to IP corporatist; China is widely regarded as having been an upstart but if the theory is right then at some point it, too, will begin to evolve. I guess we'll see.
Comments (0) + TrackBacks (0) | Category: IP Markets and Monopolies
October 10, 2013
Blink ›
Aereo Staves Off Preliminary Injunctions
Mike Schroeder at Aereo sent me another blurb. Usually he's announcing a new city they're marketing to, or another platform app - Android was added just this week. This time it appears that Judge Gorton issued a ruling in Hearst Stations v Aereo denying the Hearst empire's request to shut Aereo down while the trial ground on. A preliminary injunction would have been granted if the judge felt that Hearst was sufficiently likely to win at trial or if failing to do so would have caused a significant or irreparable harm. Aereo is far from in the clear, but they can continue to do business for now.
October 8, 2013
Among the latest tech proposals for content tracing is "forensic watermarking".
This idea, which I discussed with SiDi
, allows a production company to introduce subtle changes into media. These changes form a "fingerprint" - an identifying signature that lets someone with the right viewing technology tell the origin of a copy, since the watermark is carried from copy to copy.
Watermarking is not precisely DRM, in that it doesn't attempt to prevent the act of copying, but it is forensic in that it allows someone examining a copy to determine where the copy is generated from. Like DRM, watermarking can also be broken and removed, creating clean copies. This results in an increasing arms race where technologists attempt to embed harder-to-find and harder-to-remove watermarks, and other people work to crack these marks.
To the general end-user, a watermark has generally been harmless. Since it doesn't block action, you tend not to notice it. That may be changing. In the Register's deep dive on high-definition 4k watermarking it appears like the new standard will be used to block playing of content that doesn't have watermarks, or could even block playing of content that doesn't have a device-specific watermark. This would enable locking a specific copy of media to a specific player, possibly even preventing sharing within a household or across devices inside a consumer house.
In the next version, I hear there will be straps for your chair and comfortable eyelid-management capabilities.
Comments (0) + TrackBacks (0) | Category: Tech
October 3, 2013
NPR's Planet Money did an episode last week entitled "The Secret History of Your Cable Bill.
" It explores the question of why are we forced to buy cable in bundles that, on the face of it, seem ridiculous.
The piece is mostly historical, tracing the rise of broadcast television and the birth of cable. For the most part, the blame is placed on the weird deal that first caused broadcast channels to be free over cable and later led cable and broadcasters to deals in which channel bundles were sold. They do note that there's still controversy over an issue I highlighted in January: what are the actual economics behind cable bundles? It's still clear someone is subsidizing someone, but it's hard to figure out which direction the arrow is pointing. There's a helpful chart on their site graphing out the cost-per-subscriber that cable companies pay to media companies, but that just tells you ESPN costs a lot more than Animal Planet, not whether your fat cable bill involves one subsidizing the other.
Finally, there continues to be the youth factor. Cable-qua-cable is increasingly what your parents watched. If you're under 30 today then you've likely been raised in an a la carte world and that demographic may mean that cable isn't so much dying as being aged out of existence.
Those of us who are over 30 (or a certain age) remember wrangling the rabbit ears and how it was the younger generation who had cable and the older that stuck with broadcast. Now it seems like that process may be repeating itself, leading to the question asked by a youth from the podcast that inspired this post's title.
Comments (0) + TrackBacks (0) | Category: Culture
October 1, 2013
Nice summary just went up on SCOTUSBlog from Lyle Denniston on the grants today of cert in eight cases. One is a copyright case (Petrella v. MGM, over the movie "Raging Bull") and tests whether/how the promptness of infringement claims may affect rights.
The Court might also be stepping into the patent troll dispute as it agreed to hear Highmark Inc. v. Allcare Health Management Systems, which questions whether attorney fee awards can be used to deter patent trolling. The other fee case (Octane Fitness v. Icon Health & Fitness Inc.) looks to be less headline-grabbing, but still important as it addresses issues of attorney fee awards in cases where a patent defense has been mounted.
Comments (0) + TrackBacks (0) | Category: Laws and Regulations
September 30, 2013
Our friends at the
Future of Music Coalition
(FOMC) sent me a pointer to a new bill they're supporting in Congress, attempting to get over-the-air broadcasters to pay royalties like Web and satellite broadcasters are required to do.
Ted Johnson summaries the back-and-forth for Variety
.
The bill that FOMC and similar groups are supporting is Mel Watt's "Free Market Royalty Act". Over on the other side, the National Association of Broadcasters is backing a competitive "Local Radio Freedom Act" (ain't it great how everyone gets to define freedom?) which they claim has a whole raft of sponsors. The NAB bill would prohibit the establishment of performance rights in over-the-air broadcasts. I'm sure you're all shocked to learn that broadcasters would like to continue getting their free ride.
Honestly I don't expect either bill to move anywhere, particularly in the current dysfunctional Congress. This is posturing - necessary but fruitless. What I expect to happen is more of what we're starting to see where big labels take big broadcasters by the collar and say "pay up or lose our music." Clear Channel appears to have gotten this kind of come-to-Jesus talk and decided to fork out some money. It can't take long for the Cartel to follow up with anyone and everyone else whom they figure they can squeeze for money.
This sort of solution only works well for that tiny fraction of musical artists who are represented by very big labels. Small labels and indie artists are going to get left out in the cold because they have no representation at these negotiations. And digital broadcasters are still going to find themselves having to fork out monies that their over-the-air competitors do not. The establishment of a clear set of legal performance rights would create a much more level playing field than a scattershot set of 1:1 corporate negotiations. But it ain't gonna happen.
Comments (0) + TrackBacks (0) | Category: Laws and Regulations
Blink ›
The Logical Extension of Copyright Maximalism
September 26, 2013
WIRED has had several stories in the past year on the intersection of 3D printing and intellectual property (see this big of AUGH for example). This week they continued with a piece by two lawyers, Elizabeth Ferrel and Robert Yoches, attempting to give people advice (which I'm sure does not constitute actual legal advice) about how to handle this swamp. I think they get it about half right and about half wrong.
Ferrel and Yoches seem to think that precedents of contributory infringement set against music-sharing services could be used against intermediary services that host 3D instruction files. I'm less certain, though perhaps the instruction files can be covered under copyright. The thesis that someone who creates an instruction file for making a copy of a protected object is aiding infringement might or might not stand up. Courts have long distinguished bomb making instructions from bomb-making.
Then there's the practical questions. Ferrel and Yoches admit that suing individual infringers is impractical. Even the Cartel, with its vast resources, could not make a reasonable go of mass-suits against consumers. Any IP holder less willing to lose vast sums is going to have a hell of a time taking action against people who do the actual printing, regardless of how secure their IP is. Many individual music copiers were sued because they (re)shared. I suspect that the vast majority of people who print objects are going to be making one-off personal copies. Finding these people is a non-starter.
Where I agree most with Ferrel and Yoches is where they note that inventors can "innovate rather than protect." This is how fashion works and that model might be usable for many objects that can be 3D printed at home.
Comments (0) + TrackBacks (0) | Category: IP Use
Blink ›
Let's Teach Kids What They Can Do
September 24, 2013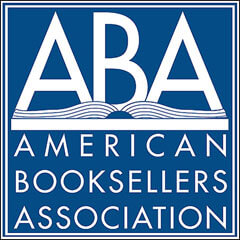 Nate Hoffelder has a provocatively titled blog post up today challenging the "everybody knows" wisdom that Amazon is killing independent bookstores
. He claims that there are more than ever, and in particular that the industry has rebounded from a low point in 2009, presumably caused by the Great Recession, which took quite a toll on all kinds of independent and small businesses.
His charts are based on data from the American Bookseller's Association which shows a small but steady growth in membership over the years 2009-2012 both in number of companies represented and in locations these businesses occupy. He then hypothesizes that much of the pre-Recession collapse of independent bookstores was due to the proliferation and growth of chain stores. Now that these chains are themselves collapsing, space may be opening up for indies to grow again.
Physical stores still can do a wide variety of things that Amazon cannot, obviously including physical presence like author signings, but also providing expert advice and superior scanning/browsing. Chain stores could do these things and offered economies of scale that independents often could not match. Amazon almost certainly beats lots of indies on prices on many titles, and has an unmatched breadth of offering. This is particularly true for small and self-published authors who simply lack the distribution machinery to get their volumes into indie stores - if they have a printed version at all, which most do not.
Independent bookstores are not sitting still, that's for sure. Many are offering print-on-demand option, and some will even sell you e-readers, though I regard that as a suicidal move. Bookstores are also well-positioned to be community hubs - what Ray Oldenburg meant by "third places".
Comments (0) + TrackBacks (0) | Category: Counterpoint
Blink ›
Copyright Cartel Goes to Kindergarten
September 23, 2013

Jonathan Zittrain put up an interesting blog post
today giving a checkpoint in ongoing efforts to combat
link rot
. This is becoming a particular problem for legal scholars as Zittrain and his coauthors (
Kendra Albert and Lawrence Lessig, abstract here on SSRN
) found that half of all links written into Supreme Court opinions have rotted in the sense of "no longer work" and it is impossible to trace how many of the still-working links have changed content since the opinion was written. Although link rot of this kind is unlikely to change the meaning or impact of these rulings, it makes future interpretation difficult and more obscure.
Zittrain notes that the effort to combat rot is uniting "about thirty law libraries" using the base engine pioneered by the Internet Archive with help from Web technologies companies such as Instapaper and CloudFlare. It will be interesting to see what they end up archiving, as it's based on a voluntary contribution model. Publishers, authors, and journalists submit material for "permanent" archiving, which makes the sample entirely self-selected, but that may be enough.
Comments (0) + TrackBacks (0) | Category: IP Use
Blink ›
Recent Developments in Trademark Law
I confess I don't know or follow trademark law at all closely so I was interested to read this promotional piece sent to me by Leading-Edge Law Group: a list of (their) seven big highlights in the past year of trademark law. It's an interesting area but a lot of what they list here look like lower-court decisions that might or might not stand up in higher court rulings. Stay tuned.
September 20, 2013
The latest round of game consoles are intended to be full home-entertainment systems, including playing disks, hooking to streaming services, etc. This means they tend to come with strong DRM and anything played off the console tends to be covered by HDCP. This effectively excludes most recording devices, as the console manufacturers don't want their machines used to make copies of DVDs and such.
However, for gamers this is a major pain as they increasingly want to record and share their gaming, both informally with friends such as "Let's Play" videos or formally as is done by many game reviews, guide creators, etc. If the HDMI output from the console uses HDCP then most recorders won't work. Breaking HDCP, even for legal purposes, is still a crime in the US so it's a relief to learn that Sony will be turning off the HDCP while their PS4 is being used to play games.
Comments (0) + TrackBacks (0) | Category: IP Use
We are getting utterly bombed by comment spam lately. For some reason we've gotten onto lists of blogs-to-hit for Asian languages, Russian, and now French. WTF.
I'm cleaning up as I can and the auto-filters are catching most of it.
Comments (0) + TrackBacks (0) | Category: Announcements
September 19, 2013
Under the dry academic title of "Social Mobilization and the Networked Public Sphere: Mapping the SOPA-PIPA Debate", Yochai Benkler (Harvard) and four Berkman Center fellows analyze the public debate and networked mobilization that arose to defeat SOPA and PIPA
. The paper is 54 pages (PDF) and I haven't had time to read it in depth yet, but a first skim shows some interesting assertions.
Benkler and his co-authors used a set of tools to code content from various Web sites, news sources, and social media over a 17 month period. Their tools did the initial text and link analysis, which they then supplemented with human review and personal interviews. From this analysis they argue that - in effect - the long-claimed effects of decentralized and networked democracy worked. They track how small-scale media worked to shape and coalesce the story (narrative) that then entered the mass consciousness.
As David Post notes in his blog entry on the report titled "What the Hell Happened?" for people not intimately involved in the networked media discussion for the year or two before the bills went down, it felt like a sudden tidal wave. Literally in the space of a couple days the bill went from having massive support from the political elite to being a piece of toxic waste politicians couldn't disavow fast enough. It looked like a quick event from the mainstream media perspective, but what Benkler et al show is that the opposite is true. The conversation started and evolved and grew through broad participation (including thoughtful academics like Post). It was these highlights that the mainstream media seem to have picked up on, missing the broader and deeper picture.
Comments (0) + TrackBacks (0) | Category: Big Thoughts
September 18, 2013
Blink ›
(Avoiding) A Digital Dark Age
Under the startlingly mis-named "How I Failed", Tim O'Reilly looks back at how the company has been built and where things could have been better. Don't get me wrong - I believe failure is a necessity as is understanding and learning from our failures. But this essay is about so much more, including impassioned and valuable arguments about the harm that DRM does. As he says, "[L]ocking books up in proprietary file formats is a path toward a digital dark age."
September 17, 2013
Blink ›
Netflix Goes Where the (Pirate) Demand Is
September 16, 2013
This video is an utterly sweet story about how Ron Paulk (a designer and builder) took his personal workbench design and made it a viral hit. He has a custom-built workbench that he takes to job sites, people see it and love it. He put up a YouTube video about the bench and how he made it that was a hit and people started asking for plans to make them.
At first Paulk just told people to watch the video but then he decided he could help people more if he put together plans that were simple enough for anyone to follow and sell them for about ten bucks, just enough to cover his costs. As a result people have taken his plans and iterated on them, leading to there being hundreds of "Paulk" benches.
He's planning to do his own "version 2" and he has hundreds of photos that other carpenters and woodworkers have sent him of themselves with their own workbenches. It's a great little story of how sharing and resharing can grow an idea.
Comments (0) + TrackBacks (0) | Category: IP Use
September 12, 2013
Steam has just announced the beta for its "Family Sharing" program which may be one of the best steps in years to combat video-game piracy.
I've noted earlier that Steam has a dominant position in the digital-download games environment
. They've used this position judicious and gently - they don't layer on thick DRM, they encourage third-party and indie games through various program, and they are famous for selling games at remarkably discounted prices.
The new sharing program is aimed at family members, and likely dorm-room buddies and other friends who often share things naturally. The idea is that a person will have a legitimate Steam-bought game installed, his family or buddies will see it, and they'll want to play too. Steam allows the sharing of accounts, so everyone can play serially but since you're logged in as one person things like achievements and saved games are also shared - that's less desirable.
Family sharing adds the ability for people each with their own Steam accounts to be able to play each others' games. I give you access, you log in, and as long as I'm not using my Steam account your account gets to use my games. You get your own saves and achievements.
It's still serial gaming, though, because as soon as I get online you have to give up the game. According to reports in the gaming blogs, Steam is taking a clever turn here. Instead of instantly disconnecting you when I log in, you're given a warning and time to save your game. Or, y'know, you could buy your own copy right then and there - Steam offers you the enticement, along with any relevant promotions and discounts for the title.
In a very clever move, Steam will allow you to keep all your progress once you've bought a copy - save games, achievements, character progression, etc. Because Steam controls the way the game is installed on your device it can be careful to avoid stepping on your saved information.
This may not seem like a lot to non-gamers, but as a gamer let me tell you it's definitely a big deal. Part of the reason we play games is because of the built-in rewards, whether it's unlocking a hidden area, making our character more powerful, getting a kick-ass weapon to use, etc. All these things are lost if we pirate the game. In the past, you made a choice of "money" or "effort" to get your game; Steam has added the twist of "you expend a lot of effort... and oh by the way you have to start all over." It's rewarding good behavior (buying legit copies) rather than punishing bad behavior.
Of course no reward system is perfect. People will still illegally copy games. But that doesn't make this a bad idea. On the contrary I think we should be applauding Steam for thinking up new models to get people in the habit of sharing legally.
Comments (0) + TrackBacks (0) | Category: IP Use
I'm not even sure "copyist" is a valid word - it means the people (usually in non-Western/non-European countries) who make their living doing as-realistic-as-possible knock-offs of famous branded Western/European goods and art. Sometimes these people are called "imitators" but that doesn't capture the essence of what these people do, which is attempt to produce something that is indistinguishable to the untrained eye from an authentic (see the debate between Kaminska and Salmon) creative item.
Over at Hyperallergic earlier this month Hrag Vartanian reported on an interesting project with copyists . The effort, created by Zhenhan Hao, involved asking Chinese copyists of art, fashion, and other materials, to create something that expressed their own abilities, but using the styles and techniques they employ in their imitative work. Vartanian interviewed Hao about the project. Hao talks about the concept of "imitative creativity" and how he sees it relating to the culture and particularly the educational system in China.
It's a fascinating perspective and insight into something that mainstream media tends to ignore or dismiss out of hand.
Comments (0) + TrackBacks (0) | Category: Culture
September 8, 2013
If you've been in the Copyright Wars long enough, you may remember the analog hole - the idea that you could extract the bits from a DRM-locked item when they were rendered out for display and then recapture those bits in a DRM-free format.
Well, it turns out that e-books have an analog hole, too. When they display character information on the screen it's possible to capture that display, OCR it, and render out a digital file with the book's contents unencumbered by DRM. We've known this was possible for a long time, but recently
Peter Purgathofer, an associate professor at the Vienna University of Technology, built a demonstration of the capability
. And since he used cool components like Lego's Mindstorms robot and free cloud-based OCR services it's getting some notice.
Purgathofer's homebrew analog hole-maker targeted Amazon's Kindle, but the concept applies to pretty much any e-reader. The issue is not with the Kindle per se, but with what Purgathofer correctly describes as "a "dramatic loss of rights for the book owner." Yep, e-books still suck, just in case you had any illusions to the contrary.
Comments (0) + TrackBacks (0) | Category: Tech
September 4, 2013
Felix Salmon's column for Sept 3 is about "price discrimination". That's the thing most people hate where the guy sitting next to you on the plane paid a lot less for his ticket. As Salmon says, "If you know that your friends and neighbors are getting exactly the same product that you are, but are paying a different price for it, then someone is going to feel ripped off." Where this gets interesting is in how he applies the price discrimination discussion to paywalls - they are a form of price discrimination and we're going to see a lot more of it as more content business moves online.
Over at Locus Online, Cory Doctorow has a column that (sadly) no publishers will read but that spells out exactly why publishers should chill right the heck out and stop making e-books suck so much for libraries. It expands on the themes from his Boingboing blog post of about a month ago and points out that publishers making war on libraries/librarians is just damned stupid, if only because right now libraries are nearly the last remaining thing that is not trying to take over the publishers' business. If publishers continue making it unpleasant, though, that could change and we'd all likely be worse off for it.
Comments (0) + TrackBacks (0) | Category: Interesting People
August 30, 2013
There is an interesting exchange going on between Felix Salmon at Reuters and Izabella Kaminska at FT Alphaville over the likelihood that
cheap 3D reproduction technologies
will disrupt art markets.
Kaminska posted the kick-off piece about three days ago (as I write this); then came Salmon's blog entry and just yesterday Kaminska responded. (warning: FT Alphaville requires free registration in order to be able to read the bodies of articles.)
The core question revolves around what happens when there is no obviously distinguishable difference between an original and a reproduction: will the value of originals collapse? Kaminska argues that they will. Salmon's counterpoint is that improvements in reproduction technology in the past have not caused collapses, so why should this one? In addition, he notes that even without technology there are many clever forgers operating today, whose works cannot be distinguished from originals by non-experts. These copies are not valued as highly as the originals, nor does their existence cause the value of the original to go down.
Why? Salmon ascribes the value of the originals to "[t]he invisible aura of authenticity" and gives examples of how people value authentic items, even when the copy is indistinguishable. He further believes that art may well move into a mode more like the music industry has adopted, where the (unique) quality of experience has become the thing promoted, and the (easily duplicated) art object becomes secondary.
Kaminska's response is to argue that in a world of perfect copies authenticity cannot be determined - you might be able to carbon-date a Van Gogh, but pixels don't have that ability. To the extent that art becomes digital/digitized it loses many of the markers available now for establishing authenticity. She further denies that art is like music in that although there are lots of performative art works, a significant aspect of art is the presentation, which includes selection and curation of shows, galleries, etc.
There's a lot more to the argument and I encourage you to read the originals. My personal feeling at the moment is that it will not be either/or, it will be both/and. But what do I know.
Comments (0) + TrackBacks (0) | Category: Counterpoint
August 28, 2013
The recent bill passed New Zealand is getting a lot of coverage. I recommend you check out the ZDNet article, if only to watch Florian Mueller (of FOSSPatents) debating the trolls in the comments section. Pass the popcorn.
Mueller links to his own blog post on the topic, arguing that most of the coverage headlines are overblown/oversimplistic, as the NZ law is modeled on the UK's precedent and does not in fact ban software patents.
What he, and everyone else I've read, seems to be missing is that the bill doesn't actually define software. Here, read the bill yourself and see. For example right there in Part 2 is a discussion of software and "developing a clear and definitive distinction between embedded and other types of software is not a simple matter". No shit, Sherlock.
Unfortunately, with the law failing to define "computer program" the result is at best nonsensical. If the law prohibits patenting a thing where the novel or inventive part of the thing is the computer program then what are we supposed to make of any sort of machine (toaster, washing, automotive) that contains one or more programmed computers with new methods for browning bread, cleaning clothes, or detecting engine faults? I point again to adafruit's Bitcoin Mining Device and ask whether or not that would be patentable under this NZ law.
I also agree with Mueller when he comments that if patent lawyers don't want to argue this point (whether the invention lies solely in it being a computer program) they can simply draft the patent claims to specify that the program has some other effect such as toasting bread, detecting engine faults, mining Bitcoins, and that these are the invention.
Where I disagree with Mueller (and most other commenters) is that this is a bad thing. One of the biggest problems with software patents today is overbroad claiming. A patent that is issued on embedding non-text media in a text stream is claimed to cover all possible ways of embedding; a patent that discloses a server component for some process is claimed to cover all possible servers used in that process. If we could force software patents to be narrowed down to claiming a specific method for what they do, and thus allow people to invent new algorithms and techniques to achieve the same ends without infringing - that would be a worthwhile law.
Comments (0) + TrackBacks (0) | Category: Laws and Regulations
Blink ›
"The Kings of Television Are The Creatives"
With that tag line, Kevin Spacey stakes out his view of how television has been good and how it can get better. His James MacTaggart Memorial Lecture is well worth watching for an insider's view of how creative people in television can and should behave. As someone who has made the transition from the Old Vic to traditional television and movies and now to a major online-only dramatic series he's seen a lot and is very articulate in putting it together. And I can't resist quoting this line: "We (meaning himself and Netflix) have learned the lesson the music industry didn't learn - give people what they want, when they want it, in the form they want it in at a reasonable price and they'll more likely pay for it rather than steal it."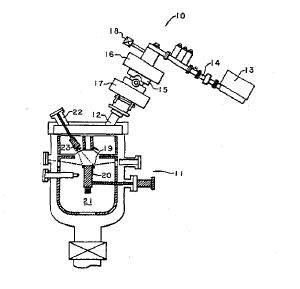 My colleague Karl Hakkarainen has a piece up on the All LED lighting site talking about "LED Patent Wars"
. Karl describes the conflict coming from Boston University's attempt to enforce its patent on a type of thin film used in manufacturing.
He notes that this suit is not generally unusual - institutions sue over patents fairly often - but has the unusual feature that BU is going after distributors. Typically, one sues manufacturers who are accused of violating patents, and sometimes one sues retailers in order to force a halt to distribution of allegedly infringing products. This suit may be unusual in targeting distributors, who are often middlemen between manufacturers and the actual retailers.
My guess is that BU is targeting these distributors as part of a legal strategy. If the distributors want to be removed from the suit they might choose to do so by going before the judge and explaining that they (no longer) distribute the allegedly infringing product. If the manufacturer can't find distibutors they may be pressured to come to a settlement quickly since the lack of distributors can have the same effect as a court-issued injunction, but much more quickly.
Comments (0) + TrackBacks (0) | Category: IP Abuse
August 27, 2013
Blink ›
"Fire in the Blood" Anyone?
A Copyfight reader sent me a pointer to a new film called Fire in the Blood that is about the global AIDS epidemic and the use of patent systems to control the drugs used to treat the disease. I've watched the preview and it's pretty clear that the film has a strong advocacy point of view, and makes some pretty impressive claims about malice and conspiracies. Anyone seen this yet and have an opinion?
August 25, 2013
To the great surprise of just about everyone in the gaming industry, Electronic Arts (EA) announced something it's calling the "Great Game Guarantee". If you buy a digitally downloaded game through EA's online store "Origin" then you may be able to return that game after a limited amount of use. At present that appears to be 24 hours after you open the game or up to seven days if you never played it.
This is on the one hand a small step - we still need a true marketplace for honestly resellable used games. EA's program is so far only available on a limited number of titles in certain countries, though the country list appears to be growing. And the time period is really oriented around returns rather than resale - if you bought something by mistake, or you opened up the game and said "Hey, this isn't the kind of game I thought it was" then you can potentially return it. There's no way (unless you're some kind of sleepless fanatic) to play through an entire game in 24 hours just so you can return it.
The most surprising thing is that this move is being made first by EA, who are currently not very popular with desktop/core gamers due to some past behaviors. Reputation aside, EA are not known as risk-takers and being first in any marketplace with a new strategy always carries a certain risk. The question of 'why would EA do this' is the subject of a lot of current speculation.
My personal opinion is that they've seen they're losing ground. Origin ranks well below Valve's Steam service and may even be trailing non-game-company services such as Amazon's digital downloads and Green Man Gaming. EA needed to do something to break out of the pack and this move is likely to get them some notice. Whether it leads to a shift in customer buying is less certain. Valve could easily choose to copy this program or even improve on it (one hopes). The fact that a big name has taken this move first means lesser companies may have both more room and more impetus to try out returnable or maybe even resaleable game policies, which we sorely need.
Comments (0) + TrackBacks (0) | Category: IP Markets and Monopolies
August 23, 2013
There's a general, if unstated, practice that YouTube does not recognize fair use. Copyright holders employ bots that scan as much of the content as they can as fast as they can and if they perceive anything to be copyrightable they send automated takedown notices, including
takedowns for their own material
, and
takedowns for US Government material that is by definition public
.
YouTube has tried to correct some of the excesses; for example, modifying its own ContentID scanning software. But since most of the fights over these things happen out of sight and are settled out of court there's precious little caselaw to support the notion that you can use copyrighted materials in ways that accord with fair use principles - and post videos of that fair use without being stifled.
That may change soon as the EFF, with Lawrence Lessig as named plaintiff, are suing a copyright holder called Liberation Music. The story is pretty typical - Lessig used a sample of copyrighted material in a lecture and posted a video of that lecture. Some bot somewhere detected that sample and auto-generated a takedown notice. YouTube got that notice and Lessig's counter-notice. Then Liberation Music decided to take it up a notch (double down in today's parlance) by threatening to sue Lessig.
With what looks like a solid case in hand, Lessig and his counsel have filed suit in MA courts asking for declaratory judgment that the professor's lecture video is fair use, along with actual damages since Lessig's video is still blocked on YouTube.
This story will no doubt take some time to wend its way through, because Lessig and the EFF are out to make a point. Ultimately, though, the reach of any decision is only going to be a region-locked posting. Even though the lecture in question was delivered in South Korea, the petition for judgment rests on US law. Countries that do not recognize scholarly and other exceptions to copyright doctrine might still block the video. Even so, getting a good court case on the books would be a big help.
(I feel compelled to remind readers that the EFF is a non-profit organization and their work is made possible by people and organizations who donate. I do, and if you think this is worthwhile, you can check out their donation page yourself.)
Comments (0) + TrackBacks (0) | Category: IP Abuse
August 20, 2013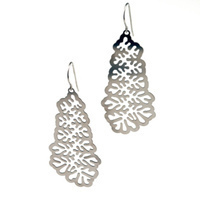 There's a very good chance that manufacturing is about to be hit by a wave of disruption - including illegal copying - similar to what hit the digital music business when Napster burst into mass consciousness.
Back in February, VentureBeat predicted that soon any 3D object in the world could be scanned, converted into an instruction file, and rendered on a 3D printer, "meaning that anyone will be able to own just about anything, almost for free."
The obstacles to this happening are largely the costs of the scanning and printing technologies, both of which are dropping like rocks. The rather unsubtly named "Buccaneer" from "Pirate3D, Inc" held a successful Kickstarter a couple months ago, raising USD 1.4 million from 3500 backers. Their stated goal is to produce a 3D printer that would retail for about 15% of Makerbot's current 2200 cost, putting it in much easier household reach.
The price of scanners is also dropping fast, as Quartz pointed out earlier this month. This one-two punch more or less makes it inevitable that if something can be scanned and printed it will be.
What we do about that is going to be anyone's guess. Congress can't even update laws to keep up with changing cellphone technology - there's no hope that the law will be able to keep up with a whole new emerging technology. That will almost certainly lead to a hodgepodge of judicial rulings and cases that drag on for years. Unfortunately, the people most likely to be hurt in the upheaval are not large entities that make physical objects in bulk - they'll lose a few sales but mostly won't care. The people who will be most hurt will be small manufacturers and artists - the people who depend on one-off sales and production of rare objects to make a living such as N-E-R-V-O-U-S whose ammonite "interphase earrings" are pictured above.
I don't have any good answers, but the sense that the little guy is going to get socked by this really rubs my "artists should get paid" sensibilities the wrong way.
Comments (0) + TrackBacks (0) | Category: IP Markets and Monopolies
Today at 2:40 AM Groklaw went dark. Not because of DDOS, or because of any of the host of actions that individuals or corporations have threatened over time. Groklaw went dark for the same reason that Lavabit and Silent Circle have shut down - staying in business under the present pervasive spy state is impossible.
In a way, this is sort of odd. We are no less private, no more spied upon, than we were before Edward Snowden made us aware. But knowledge cannot be un-known and sights cannot be un-seen. Pamela Jones (PJ) writes in her farewell essay about the similarities in feeling of violation of having someone burgle her apartment and someone rifle through her email. Read it.
I found Groklaw during its extensive coverage of the SCO ownership-of-Unix debacle and have read there often. We will miss the voice and insight Groklaw brought.
Comments (0) + TrackBacks (0) | Category: Privacy
August 16, 2013
And it's going to be called "E-books still suck." Here, let me share with you the latest joy, which is Jim O'Donnell explaining how Google Play (nee Google Books) helpfully removed 'his' e-books from his mobile device because it detected he was outside some arbitrary national boundary.
No, really, I can't make this stuff up. E-books are so convenient! people cry. We can take lots of them on a trip. Sure thing, folks. Just make sure the actual e-book owner (which is the publisher or the tablet maker or the OS maker or frankly anyone but you) doesn't detect where you are. Because DRM follies.
Comments (0) + TrackBacks (0) | Category: IP Abuse
Back in June I wrote about SiDi - a DRM watermarking technology that I believe commits copyright violations and perpetrates fraud by producing altered versions (derivative works - illegal under copyright law) and then passing those off as the author's original work (fraud - illegal under marketing and consumer protection laws).
Today Boingboing has an update on the story detailing how various entities such as BREIN (which passes itself off as an anti-piracy group) are working with e-book sellers to record all customer activity, and presumably send the Stasi to your door (or your ISP's door) if they don't like what they see.
The ALA invited me to give a talk but I thought, nah, with the Apple collusion verdict this is kind of old hat now. Maybe, maybe not. E-books still suck, people, and DRM is a big reason why.
Comments (0) + TrackBacks (0) | Category: IP Abuse
August 10, 2013
And copyright maximalism put it there. In The Atlantic Rebecca Rosen sums up the problem in a short piece with the long title
"The Hole in Our Collective Memory: How Copyright Made Mid-Century Books Vanish"
.
Rosen's piece is a follow-up to an item she wrote last year based on research by Paul Heald, a law professor at the University of Illinois. Heald - using software that data-mined Amazon's offerings - compiled statistics that sorted the availability of books by year of publication. You can see the results summarized in two graphs of the article.
It's a truism that more books are being published now than ever before, but in general that's part of an accelerating upward trend. Therefore, you ought to see a relatively steady upward rise in titles available by year. In fact, what you see is a virtual desert with, for example, twice as many books copyright 1850 being on offer as those with copyright 1950. Heald also attempted to control for some of the biases in his sample as well as for the fact that older titles are often present in multiple editions.
The inescapable conclusion is that works still under copyright are vastly underrepresented in the sample. Because someone holds the copyright that someone can decide at their sole whim whether or not to make a title available. Most often, it's "not". As a result, copyright and the profit motives that are associated with it have acted to make millions of titles disappear, creating this hole in our collective knowledge.
In the final graph, Heald attempts to adjust for the relative effects of increasing number of books published per decade, again normalized. The result is painfully dramatic - books under copyright that are more than a few years old might as well not exist. Anyone who wants to argue that copyright, and particularly the ongoing extension of copyright term limits, is a benefit needs to explain how that benefit is going to accrue to copyright holders who use copyright like a 7-Eleven safe: things go in and not even the employees can open it.
Comments (0) + TrackBacks (0) | Category: IP Markets and Monopolies
August 8, 2013
Blink ›
SFX Build, Steal, Borrow, Adapt
I started watching tested.com's segment on their Comicon robot just because it's inherently cool. I found that the video is laced with Copyfight goodness, as the builders talk about the value of Arduino, open-source, and how they liberally copied and improved on ideas from other special effects shops, puppeteers, and robot labs.
August 7, 2013
If you haven't already seen it, head over to Boingboing and watch Cory Doctorow talk about the natural alliance of authors and librarians. One of the biggest challenges, as Ben Bradford noted in a piece last year for NPR is that e-books suck for libraries because they're ridiculously expensive.
Libraries often pay five or more times the retail price for their e-books, and have to accept ridiculous limitations on what they can do with the books they've rented (not bought, don't be fooled). The rental agreements specify things like how often a library can lend an e-book, or a time limit after which the rental agreement ends and the library no longer has any rights to the e-book.
Can you imagine libraries accepting similar sorts of rental agreements on their physical collections? Why do libraries put up with this sh*t from publishers? Well, e-books are popular for one thing. The readers are in high demand and patrons seem to like the convenience factors that e-books bring. For another, libraries are increasingly positioning themselves as one-stop information centers for patrons. Internet connections and job search assistance have joined more traditional author days and reading clubs at many libraries. You can't be all things informational and skip e-books entirely.
But that doesn't necessarily mean buying into the big publishers' licensing terms. In an update for Morning Edition just a few days ago, Lynn Neary noted that some libraries are trying a variety of solutions. Some are just flat-out not buying the expensive and highly restricted best-sellers. Some are skipping the DRM-encumbered offerings entirely in favor of less restrictive titles that are often acquired directly from independent publishers or authors. Librarians can act as signposts, pointing people toward titles that don't have big marketing budgets behind them, but that will appeal to many readers' tastes.
And the big teaser? Libraries, if pushed hard enough, may just get into the publishing business themselves. I hope the Big 5 publishers take notice. This conflict is not good for anyone, least of all the readers.
Comments (0) + TrackBacks (0) | Category: IP Markets and Monopolies
August 2, 2013
Football (and sport in general) continues to be a fruitful source of intellectual property questions and now we have an interesting split developing.
Previously we've seen courts rule whether a painter can use a football team's trademarked red color and back in 2004 a question about the use of a Disney cartoon character as a university mascot. Just last month a suit over derivative works in sports gaming was decided.
Today brings another court case decision related to that same series of football games: Electronic Arts' "Madden NFL" series. In this case, the legendary football player Jim Brown sued EA over the use of Brown's likeness within the Madden NFL games. Brown sued under what's known as the "Lanham Act", a section of 15 U.S.C. that governs trademarks and likenesses. Essentially, Brown needed to show that EA's use of his likeness within its games.
Unfortunately for him, a panel of the 9th Circuit has just affirmed a district court decision asserting that EA has not violated the Lanham Act. Fortunately for everyone else, the Court used a test called "the Rogers test" that tries to balance the First Amendment rights to free expression with individuals' rights. As part of this, the Court recognized games as a protected form of artistic expression and found that those expressive rights trumped Brown's individual likeness rights.
What makes this particularly fascinating is that this panel of the 9th found the exact opposite result when it heard Sam Keller's suit against EA over another of its sports games, NCAA Football. As Daniel Nazer reported on EFF Deeplinks just two days ago, a 9th panel found in favor of the individual!
Nazer notes that the opposite results come from the different bases under which the suits were brought and thus the different balancing tests the panel applied. Even so, it seems logical to consolidate the two cases and request an en banc rehearing. We need a clear set of guidelines on the use of realistic likenesses across all forms of expression - it makes no sense to treat games differently from movies in this respect.
Comments (0) + TrackBacks (0) | Category: Laws and Regulations
July 29, 2013
This feels like another version of
the scuffle going on between scientific authors and the big academic publishing houses
but now it's historians. Over the weekend,
the NY Times published a story about the American Historical Association and its push to allow authors to "embargo" their dissertations for up to six years
.
That seems like approximately forever, and in a world where most universities require dissertations to be filed and electronically searchable around the time of acceptance or graduation, it is forever. Why then would authors want to lock up their own research for such a length of time? Well, actually, many authors don't. But these historians feel they have to because publishers are reluctant to publish the books based on these dissertations if the original material is freely online and searchable.
As I've mentioned repeatedly, it all comes down to tenure decisions. Historian Ph.D.s need these book publications as important components of their tenure cases - in many cases failing to get such a book done can be enough to torpedo someone's case. This hands enormous power to the publishers to control the free circulation of information that was often developed on the public dime. I think public support of historical scholarship is an excellent idea, but part of that bargain ought to be the timely dissemination of the results, not locking them up on some commercial publisher's schedule.
Unfortunately, the people most affected by this - those newly minted Ph.D.s - are in the worst possible position to effect change in the tenure system. That's why it's so disappointing to see AHA pushing for the right to embargo rather than pushing for changes from publishers and universities. Clearly there needs to be cooperation from all three parties in this: publishers need to make it clear and public that they are not pressuring for embargoes; universities need to be clearer about what factors go into a tenure case; and students need the time and care it takes to turn a research dissertation into the polished and professional volume on which they want to be judged.
Comments (0) + TrackBacks (0) | Category: Culture
July 28, 2013
Among the *coughwaytoomanycough* YouTube channels I subscribe to are
The Vlog Brothers
. If you've not seen them, they're a bit hard to describe. Hank and John Green do short videos that are part topical, part conversational (they talk to the viewer by talking to each other) and part humorous. Their presentation is deliberately nerdy and overdramatic - a kind of YouTube vaudeville, and I mean that in the nicest possible way.
Recently, they took on the question of "how can we improve the content on, say, YouTube?" Kind of a small challenge, but anyway, worth talking about. One identifiable problem is that YouTube's major revenue model is advertising and you get advertising dollars through having popular videos. That sounds great until you think about it like this: advertisers don't care about viewers; they care about views. Things that get more views get more ad dollars even if the viewers hate what they're seeing. Good-but-unpopular content is left to suffer and eventually stop being made. If this sound like just about every other pop culture format in the Western world, welcome to the 21st century. Pax David Lowery.
Unlike Mr Lowery, the Vlog Brothers would like to take action to change this system and their chosen method is an Internet tip-jar/subscription service called Subbable (which my brain insists on reading as sub-babble). Subbable allows you to do the traditional one-time donation for content it provides, or you can become a subscriber at an amount you decide to pay. Monthly recurring subscriptions are a lot like magazine subscriptions in the physical world: you pay for content from people you generally like, but without specific advance knowledge of what that content will be. I like WIRED and I subscribe to the magazine; how much of any given issue I read is a little hit-or-miss but overall I figure it's worth my dollars.
The Vlog Brothers have a series of high-school/freshman-college level videos they call "Crash Course." The goal is to make these topics entertaining and present it in snappily digested YouTube style without dumbing down the content. They've come to the end of a two-year funding grant from Google and would like to continue making the videos. Even snappy and fun videos about course-worthy material don't get a lot of ad dollars, which is where you come in. You can go to the (currently in beta) site, look at Crash Course, and decide if you want to pay for the content.
The videos are still hosted on YouTube and still searchable there - nothing moves behind a paywall. Instead, the idea is as stated in the title: here is content you might want and if you want more of it, please pay for it. There are likely to be perks and rewards along the way, but generally the idea is that most of the money gets funneled back into making more content.
It's far from clear that something like this is going to be a sustainable model. The Vlog Brothers may be able to make this work because they have a long history and a solid following for their other YouTube content. But what I find interesting about this is that it's possibly another sign of a shift in the culture. For the first decade or so, a lot of time and energy went into trying to force people to pay for stuff, and that failed massively. A few months ago I predicted we were at the start of the next chapter in the story of the digital revolution. Maybe this chapter will also take a decade to tell, but it feels like the Vlog Brothers are heading the right direction. This is a very 2013 thing to do.
Comments (0) + TrackBacks (0) | Category: Culture
July 26, 2013
Blink ›
Dish Wins in the 9th
In its appeal of a district court finding, Fox network has lost another round in its fight against Dish. Dish was sued because of its "PrimeTime Anytime" and "AutoHop" products, which gave customers control over DVR recording schedules and the ability to skip commercials embedded in network broadcasts. The Ninth held that "[a]lthough Fox established a prima facie case of direct infringement by Dish customers, Dish met its burden of demonstrating that it was likely to succeed on its affirmative defense that its customers' copying was a fair use."
July 24, 2013
Depending on where you sit on the political and economic spectra, Nobel-prize-winning economist Joseph Stiglitz is an insightful grandfather of modern economic theory, a flimsy socialst in economic garb, or some combination in between. Stiglitz is a Keynsian economist who served under President Clinton and founded a think-tank that promotes his critical views on international development and other areas. Recently he wrote a book, The Price of Inequality, in which he talks about economic fairness and equality.
He took some of the book's ideas this month and applied them to patent policy in a column for The New York Times titled "How Intellectual Property Reinforces Inequality."
In the column he looks at the Supreme Court's decision in Myriad and frames it as "privatizing good health." Much of his language is equally hyperbolic, but he is addressing a real issue, and one I've wrestled with many times in this blog: are important medical advances correct protected by the monopoly power of patents?
It's a standard question in economics to ask if we have too much or too little of something and if so, why. Stiglitz argues that right now innovations are overprotected. As evidence, he notes that the Myriad decision - invalidating their patents - was key to unlocking important techniques in cancer screening, such as alternative (and affordable) tests for second opinions. Breast cancer is itself a killer, and women are making radically life- and body-changing decisions on the basis of these genetic tests, so having easy access to alternatives is clearly a major value. Stiglitz notes that he filed an expert declaration in the Myriad case arguing why patents are not necessary for drug innovation - in fact they stifle such innovation.
Stiglitz's points are complex and worth reading - I can't do them real justice in a blog post that summarizes a column where he himself summarizes a set of book-length arguments. But let me touch on three important elements of the debate.
There's an argument to be made that health-related intellectual property is special. I've just finished watching a lovely video from the Steinway company on how they make their piano bodies. Many of their techniques are (or were) patented. Our patent system makes no distinction between a process for creating a life-saving drug and a process for laminating boards to give particular sound fidelity. Economically, however, they are very different. Stiglitz argues that generalized increases in health and longevity have led to the economic booms and prosperity we all enjoy. Making a better piano is nice but has a fairly narrow benefit; making people generally more healthy has a much broader impact. In market terms, there's a greater value realized (even though it's much more diffused) and from that one can reason that they ought to be treated differently.
There's also an argument to be made for replacing government monopolies with more direct subsidies such as funded research and prize competitions as promoters of innovation - on efficiency grounds if nothing else. Stiglitz argues that our current structure of IP monopolies lead to "rent-seeking" behaviors that are undesirable from both economic and social points of view. Patent trolls may be some of the worst rent-seekers we've seen in the IP arena. Eliminate (or curtail) these monopolies and you reduce the waste and hindrance that comes from rent-seeking behaviors.
Finally, there's the important idea that there's nothing actually necessary about the system we have today - it's a political construct, not a mathematical necessity. If we're going to be talking about new models for business, we also ought to be talking about new models for IP.
Comments (0) + TrackBacks (0) | Category: Big Thoughts
Blink ›
3D Printing Patents Set to Expire
July 23, 2013
Blink ›
Has the Eolas Vampire Finally Been Put to Rest?
Rumor is floating around the game blogs that
Valve, owner/operators of the massively popular Steam digital game store/platform, will be sued in the EU (specifically Germany, according to this story on Polygon.com)
over their refusal to allow people to re-sell games bought on Steam.
As we've discussed in the past
, First Sale and similar doctrines do not apply to electronic media like games.
Companies like ReDigi have tried to make used marketplaces work for electronic goods partly by wrapping additional technology around the digital object in order to prevent more than one copy existing at a time. Clearly making a copy and selling that without the owner's permission is theft, but if you never make a new copy then perhaps it should be legal to re-sell your copy once you've legally acquired it.
Steam are in a somewhat unusual position here in that they are a major (in some markets dominant) service and platform for gaming. Valve does make some games - probably most famously Portal/Portal 2 but also several shooters like Half-Life and Counterstrike as well as the popular multiplayer Dota. But most of Steam's service and presumably revenue derives from its use as a sales and registration platform for third-party games. You can buy games directly through Steam, you can use game keys bought elsewhere to get a copy of a game off Steam, and you can even register your desktop-resident games with Steam. Steam provides automatic cloud backup for games and saved games, and gives you the ability to access your games from multiple machines - though only one at a time.
Steam has also developed a very light touch with DRM that has made it popular with players. If you are online, the game touches base once at launch with Steam to confirm everything is kosher; if not, it will warn you but generally not prevent you from playing solo.and it strongly encourages people to do the right thing with not spoofing multiple logins, rather than imposing harsh penalties (shades of The Art of Asking).
So in theory, Steam could set up a system that allowed people to transfer their Steam-purchased games from one account to another, effectively creating an online used-games market. In theory, that's a good thing, but practically it might not end up benefiting the people who would like to benefit from it.
Among its other functions Steam is also a massive online gaming store. We've just come through the annual Steam Summer Sale, which is a week-long event featuring dozens of titles offered at steep discounts. (I think I only bought five or six things this time; last year I kind of binged.) These discounts are made possible, in part, because Steam and the publishers do not have to compete with a used market. If you could always find a cheap (used) copy of a title what would be the incentive for the publisher and Steam to put it on sale? Remember these are digital goods - the cost of carrying "inventory" of these games is the cost of keeping a database of valid license keys, which is to say effectively zero.
Right now Steam competes with other online stores such as Green Man Gaming, EA, Origin, and Amazon. Adding a consumer-resale component to that would undoubtedly drive prices down but practically it might mean that fewer copies of games would be available at lower prices. When Steam puts something on sale cheap it does so with a large supply of license keys in hand - pretty much everyone who wants the game cheap can get it. In a used marketplace you'd be limited to the number of cheap copies offered by resellers - first buyers would get things for less money but everyone else would end up paying higher prices.
As TotalBiscuit called it in his commentary today, it is likely to boil down to principles versus practicality. In principle I agree there ought to be a market for used games - I see no reason why First Sale doctrine ought not to be extended to digital goods, provided we take reasonable steps to ensure no illegal copying occurs. But practically I don't see this meeting any existing market need. Steam and other retailers are doing a good job of offering lots of titles at really cheap prices, meeting consumer demand. Practically, I'm also a believer in "if it ain't broke, don't fix it" and I'm wary of situations like what happened with the e-book price fixing settlement where I feel the solution to the problem created an even worse problem.
Comments (0) + TrackBacks (0) | Category: Rumor and Gossip
July 22, 2013
Blink ›
The Two Voices of All Transport
The Verge has a cute story on how two people - elderly, church-going retirees who gave up musical careers - have come to be the voices most often heard in places like airports, subway stations, and other public transport facilities.
July 19, 2013
Blink ›
Ohio Rules on the Cost of Infringement
July 18, 2013
Last time I did something like this I stirred reader ire
, but here I go again.
The New York Times has a story up this week about Erich Spangenberg and his "patent assertion entity" called IPNav
. The story tries to be fair to all parties and comes across highlighting most of the difficulty in dealing with these situations.
David Segal acknowledges that these trolls have problems: they assert crap patents against people who should never have to deal with them in the first place. They use tactics that can be reprehensible to even downright illegal, and sometimes get slapped with fines by judges for doing so. They keep large chunks of settlement monies for themselves, and often pursue litigate-first-and-only-settle-as-part-of-litigation pressure strategies. Sometimes they appear to be trying to "double dip" by settling over one patent only to turn around and re-litigate over related patents.
But at the same time, they can be reasonable and back down if shown that their patent doesn't apply. They also do research and investigate the validity of patents they are asserting and as Segal points out there are quite reasonable differences over the validity and scope of patents at issue. They do get billions of dollars flowing to inventors who otherwise would have nothing. They are often sought out by companies or other IP holders who have been unsuccessful at monetizing the fruits of lots of hard work, and they help those hard workers get something.
The contradiction can be all the more striking when the same entity - in this IPNav - exhibits both good and bad behaviors. Attempts to ban PAEs or shield against their worst behaviors need to be realistic and handle the bad behaviors without crippling good actors.
Rather than just continuing to beat my "stop issuing crap patents" drum I thought I'd offer an example from my own time at university to illustrate the problem. At Hypothetical U, Professor P conducts research in her lab. Her research is funded by Corporation C, a common occurrence at universities these days. Federal funding only goes so far and companies are often interested in basic research they don't have facilities to conduct themselves. Her research bears fruit and several patents are filed. C, as the research sponsor, gets a free license to these patents. But because H.U and P are socially minded people that license is non-exclusive. Any other company that wants to commercialize this innovation can do so by licensing these patents.
One day, H.U. is made aware that Other Company is making products that appear to infringe these patents. Part of the agreement between C and H.U. is that H.U. has to enforce the patent licensing deal, so H.U. hires lawyers - a PAE in our new parlance - to do just that. H.U. is not in the business of commercializing IP and making products and never should be. But they are in the inventing-new-stuff field and the costs for that need to be covered, which licensing fees help to do.
So as much as I support proposals to knock out abusive trolls, I also think that H.U.'s model is real and valuable and any proposal has to be shaped in such a way that it doesn't knock them out as well.
Comments (0) + TrackBacks (0) | Category: IP Use
July 17, 2013
NPR's Planet Money podcast has an excellent skim over the new shape of the music business in their episode "Top of the Charts (Econ Remix)"
. They look back at the days when hit songs were manufactured and burst by the week and the means of marketing and selling were narrow and well-understood.
This contrasts with the current marketplace in which there are still hits and still top of the pops, but the ways you get there are much more wild, wide, and varied. There are placements on cult favorite television shows, there are viral videos, there are Twitter hashtag campaigns, and on and on. Most interestingly, these non-traditional methods have led to the top two pop songs this summer being tunes that were released one and two years ago. This kind of length of time and, frankly, randomness tends to lead traditional marketers to tear their hair out.
But it marks the new reality and major labels are adapting to this - they're flooding social media, recycling old tunes by artists that are suddenly popular, crossing genre boundaries and trying to ride the tiger. Labels have slimmed down - backing and promoting fewer artists - but just maybe they are figuring out there are other ways to manage music beyond the "sell millions on first release or you're gone" model. Hits will still happen, record companies will still look for that million-seller, but just maybe a dozen years after getting blindsided by Napster the ship has begun to turn.
Comments (0) + TrackBacks (0) | Category: IP Markets and Monopolies
News is hitting the wires today that Federal judge Denise Cote has found Apple guilty of colllusion to fix e-book prices
. That's surprisingly fast, to me.
Less than a month ago we saw Apple trying to paint Amazon as the bad guy
but apparently Cote was having none of that.
According to the WIRED piece (I haven't read the opinion yet) she found that not only did Apple collude with the publishers, it was the brains behind this scheme:
"Without Apple's orchestration of this conspiracy, it would not have succeeded."
Ouch.
Macmillan, which held out the longest of the publishers before settling,
also apparently comes in for special criticism. Cote appears to believe that Macmillan gave Amazon an "our way or the highway" ultimatum and that when Amazon saw the other publishers would stand with Macmillan, Amazon gave in.
This verdict is far from the end of the story, though. Apple will undoubtedly appeal and there will be a separate trial for damages. I don't suppose that anyone's going to notice Amazon got a big sloppy wet love-kiss from the DOJ settlement.
Comments (0) + TrackBacks (0) | Category: Laws and Regulations
The answer is "We don't really know, but probably not". My favorite gaming news commentator, TotalBiscuit, takes on this question in the first segment of his latest "Content Patch" video. Nintendo have once again put their foot in it (like they did back in May) trying to restrict live-streaming of a competitive tournament using one of their games.
He mentions the case of Allen v Academic Games League of America which was appealed to and decided by the Ninth Circuit back in 1996. It applies to board games and the issue appears never to have been decided nationally, but the appeal affirmation touches on issues of whether public play is a derivative work or an impermissible public "performance" and concludes that neither doctrine applies.
After getting soundly thrashed on Twitter and Reddit Nintendo appear to have reversed course, which is good but as TB says this is further evidence of just how out-of-touch Nintendo have become. Well, actually he calls them "total dumbasses" but that's his style and it's why I like his videos.
Comments (0) + TrackBacks (0) | Category: IP Markets and Monopolies
July 9, 2013
I generally think of myself as a middle-of-the-road person in the Copyright Wars. I believe that
the Cartel's jihad against its customers is ridiculous
and that
copyright maximalism does no one any good
. I believe that government-granted monopolies (such as patents) ought to exist, but
should come with restrictions
that may include mandatory licensing. I also believe that
artists should get paid
and that we need to develop
new models
, not huddle in bunkers shielding old business models that ought to be on their deathbeds.
There's another school of thought, though: anything goes. We've seen this in industries like fashion where copying is in the lifeblood of the business. This is sometimes called the "wild west" but it would more accurately correspond to "colonial times." In the bad old days when American was the upstart and the British were the established heavies, Americans stole and copied and stole and copied. Even after the Copyright Act of 1790 and its successors became part of the body of American law, we were happily ripping off European authors to the point where they actively tried to keep their books out of the hands of Americans. The wholesale copying of IP in movies continued for most of the 20th century.
Spin forward to today and America stands in the place Great Britain used to occupy, and the populous, noisy, IP-disrespecting position is occupied by China. Now it's our turn to howl, so it's reasonable to keep pushing the comparison. Unfettered copying gave rise to those titans of Hollywood, industry, and publishing that are now so desperately trying to clamp down on the Chinese, so why should we be going along with it?
This is the core question posed by Kal Raustiala and Christopher Sprigman in the July/August issue of Foreign Affairs, in an article titled "Fake It Till You Make It." The bulk of the article is behind a paywall, but you can read Felix Salmon cheering them along on his blog.
In the article, they argue that America's (currently famous) innovative nature derives from its centuries of blithely ignoring IP restrictions. China today is a billion-person marketplace full of knock-offs, awash in copies of American products, copies of American ideas, and even one-for-one copies of American companies. Most of those copies are outperforming their American originals in the Chinese marketplace, which may have something to do with the way that the Chinese government is not just turning a blind eye but is actively promoting the copying-as-business model.
Raustiala and Sprigman call this "indigenous innovation" and argue that although many of these native-Chinese firms began as carbon copies they have since evolved and innovated past their American counterparts. This, they argue, is natural and healthy. It's good for Chinese, who get access to products and services they could not afford in the original. It's good for consumers in general, who benefit from a marketplace in which established companies feel pressure to innovate in order to stay competitive. And it's generally good for underdogs everywhere who are trying to unseat the current dominant players.
Salmon argues that Raustiala and Sprigman "don't go far enough" in that they seem to think drugs IP is special, an area where I definitely agree with Salmon. But this does not address the core issue, which I still see as "what are the appropriate compensation models for the 21st century?"
I don't think the analogy to developing American IP behavior is a perfect one. The idea of infinite perfect digital copies, the evolution of markets toward global, and the massive increases in connectedness make this century significantly different. At the very least, it's incumbent on those who want to argue for the analogy to explain why this new world is enough like that old world that the model still holds.
Comments (0) + TrackBacks (0) | Category: Big Thoughts
July 8, 2013
Last month I covered
another column by Dave Lowery in which he complained again about the small amount of money that plays of his music on Pandora were getting him
. At the time I noted there were some problems with his arguments, not least of which was that he was blaming Pandora for a rate structure that it hadn't set up.
That same day (and I'm sorry it's taken me this long to blog it) Pandora's Tim Westergren took to the company's blog to respond at length. He sees his purpose as setting the record straight, responding both to deliberate misinformation (which he blames on the RIAA) and to understandable but misguided outrage from other working musicians such as Lowery.
He points out that people like Lowery are mistakenly comparing "plays" on Pandora - which are a single person listening - to "plays" on broadcast radio that reach many thousands of listeners or "plays" on a subscription station such as XM which also reach many listeners. If Pandora pays a sliver of the amount paid by XM it does so based on streaming to a proportionally smaller sliver of audience. Oh, and by the way, broadcast radio pays nothing per play. So this is not even close to an apples-to-apples comparison even though everyone uses the word "plays" as though they all meant the same thing.
Westergren also points out that while it has sought to get a rate comparable to other forms of radio it feels it has been targeted by organizations specifically trying to get Pandora (and only Pandora) to pay more. Whatever the rate is set, the argument goes, Pandora should pay rates that establish a level playing field among Pandora and other streaming Internet services.
There's also a good bit to read about Westergren's ongoing notion of what Pandora's mission is: founded by artists in order to be for artists. That includes playing and promoting artists who aren't getting exposure elsewhere, and Westergren talks about his commitment to various aspects of this mission. To me, though, this is beside the point: what matters is that Pandora appears to be the target of a singling out, and a deliberate distortion of the situation. That needs to stop, now.
Comments (0) + TrackBacks (0) | Category: Counterpoint
Blink ›
What Protects Medicine Sales, If Not Patents?
The team at NPR's Planet Money took a look at this question for standard headache remedies (asprin, etc) that are long out of patent protection and found that even though cheap generic versions are often shelved side-by-side with the more expensive brand-name versions, brand names still thrive. These are drugs that are long past, or never had, patent protection, so the question of why sales of non-generics still thrive. The answer isn't easy to figure - it has something to do with convenience, something to do with image, and something to do with lack of information. What it does highlight, though, is that monopolistic practices aren't the only route to success in a competitive marketplace.
June 26, 2013
,
This isn't a core Copyfight story but I continue to be interested in business models.
Start with the classic economic understanding that most tickets to most live events are underpriced. Those of you, like me, who balk at paying 100 dollars and up for a concert probably think I've lost my mind, but bear with me. Theories of supply, demand, and markets say that if something is sold too cheaply someone will realize that and take advantage by buying at the lower price then turning around and re-selling the item at the higher price. In the live music business these people are called "scalpers". Depending on the jurisdiction and even the venue/concert rules scalping may be more or less legal. Sites like Stubhub don't make a big deal about this, but buried in their ToS is this language:
You agree to comply with all applicable local, state, federal and international laws, statutes and regulations regarding use of the Site and Services and the listing, selling, buying, and use of tickets and related passes. This includes, but is not limited to, laws pertaining to pricing your tickets.
That said, the trend nationally has been toward loosening laws on ticket reselling, even as scalpers have developed sophisticated strategies including automated bots and banks of humans to sweep up desirable tickets as soon as they appear. In economic terms, acts that price their tickets below "market" or below the most they could get, are leaving money on the table and the scalpers are picking that money up.
The problem with this isn't just economic, it's also cultural. Musical acts in particular thrive on having a wide and varied fan base, often grown by word of mouth and the connections that develop at live shows. If your friend tells you there's this great singer you have got to see, but your only way of getting in to hear her is to drop $250 for some scalped ticket you may be reluctant to do that. The artist loses out twice - once in that they aren't getting the extra money for that ticket and again when they lose the chance to attract a new fan.
NPR's Planet Money team spent some time with Kid Rock over his war on the scalpers. Kid Rock sings music designed to appeal to a blue-collar audience - exactly the kind of fan that would be shut out by tickets priced at whatever the market could bear. Yes, there are fans who will pay lots more for a Kid Rock show, but Kid Rock can't afford to cater just to them. Doing that would contradict the messages of his music, and frankly it offends his artistic sensibilities. As he says, he's in this business to make a lot of money but not to squeeze every possible dime out of every fan. So what to do?
In response to this situation, Kid Rock has deployed a variety of strategies. One is simply economic: he's flooding the supply side of the market. He'll do more shows and do shows in bigger venues in order to ensure that the supply of tickets is larger. That itself ought to drive down some prices but even then there are more and less desirable seats. The front seats always sell for more. Well, OK, if you pay for it, you ought to be the one picking it up. Using electronic ticketing, artists like Kid Rock (*) and their host venues can require people to show picture IDs and produce the credit cards used to secure the tickets. This effectively removes many of the routes ticket resellers use.
They can also deploy the same electronic tools that scalpers are using, but in reverse. Tickets for concerts can be priced more dynamically, somewhat like the way airline seats are priced. If certain nights aren't selling, the prices can be dropped. Shows in places or on nights that are likely to sell out can be pre-priced higher, but if sales are lagging the prices can be adjusted downward.
I think there are valuable lessons here. Live performance is a key part of many creative artists' business plans. Those performances need to bring in money AND grow the fan bases. They need to be sustainable AND meet the artists' aesthetics. Somewhere in the intersection of economics and culture lie answers and maybe Kid Rock has found one.
(*) I recently went to a show headlined by How To Destroy Angels, Trent Reznor's project/band with his wife. They offered seats to the NiN fan club using very similar terms. Our group had to enter together, show ID's, and couldn't use the "Will Call" facility at the club, in exchange for which we got the tickets at a discount off the general price.
Comments (0) + TrackBacks (0) | Category: Culture
In his blog, he rants about how little he got from Pandora for plays of his song, "Low"
- a bit under USD 17 for 1 million plays.
This isn't particularly new - Lowery has been after Pandora for a while. The commenters on his blog have already taken him to task for a couple obfuscations - one being that he's obscuring the role of BMI in these low rates and another being that he's complaining about low rates paid to songwriters, while failing to mention that Pandora is also paying other royalties such as to the music's publishers. Lowery gets some of those revenues, and he doesn't appear to be angry at BMI for its role in setting up the royalty structures.
Unfortunately, this ranting back and forth is that Lowery has a valid challenge in his post: why isn't Pandora evolving its business model? (I asked a similar question last November.) Lowery compares Pandora's subscription-focused revenue model with few advertisements with the funding Sirius XM is trying to raise by selling much more advertising time as well as having mandatory subscription fees. Lowery doesn't note (but should have) that Sirius has taken significant steps to start business partnerships with companies like auto makers.
Regardless of the details, it's still a significant and fair critique that Pandora is choosing to work on trying to get rate structure changes while it does not appear to be evolving its business model or branching out its revenue sources. Regardless of how much money you think ought to go to Lowery and others, it's crucial for the survival of online streaming services that we see innovative and diligent work on creating profitable new business models.
Comments (0) + TrackBacks (0) | Category: IP Use
Joseph G. Hadzima has an interesting advice column up on Forbes' site this week advising business leaders on how to value patents
. Hadzima is a professory at MIT and among his jobs has been working with various start-ups spun out of MIT to determine just what valuation they should be placing on their intellectual property. These valuations matter when start-ups seek rounds of funding, or when companies are considering partnership or buy-out offers. For example, Google has been in the news several times in the past few years buying up patent portfolios to protect its businesses in areas such as mobile computing. Patent holders approached to sell or license their holdings want a way to value them, and of course buyers want to know what to pay.
We're seeing more emphasis placed on the patents that remain when companies collapse - some of the worst practices by this year's trolls are based around patents left after companies failed to commercialize on new ideas. Other IP is left over when an established company such as Polariod goes out of business.
Hadzima's idea is to evaluate both individual patents, and the total portfolio, particularly relative to the portfolios of likely competitors. He also touches on one of my favorite whipping topics, stating directly:
Frequent citations of prior art are an indicator that it is a good patent.
Yes, quite. Hadzima also has some advice that I wish more established patent-holders would follow: license generously, and wisely. He gives the example of Stanford University's handling of a basic gene-splicing patent: use of the patent required only a small up-front fee and further money only if a product based on the patent was successfully brought to market. By keeping entry costs low, Stanford was able to encourage widespread use. Rather than penalizing attempts to innovate, or people who incorporated ideas into standard practice, the license terms focused on sharing profits from new inventions.
My informal impression is that most patent-holders behave sensibly; it's just that some have become so egregiously trollish that they're blackening the entire idea. It's nice to read about a sensible success story for once.
Comments (0) + TrackBacks (0) | Category: IP Use
Blink ›
B&N to Exit Hardware Business, not E-Reader Business
June 24, 2013
Blink ›
How We Got Into this E-Book Mess
June 22, 2013
Julie Samuels has an aggravated piece up on the EFF Deeplinks site about the Federal Circuit screwing up Ultramercial v. Hulu, again
. While I agree with her frustration and with the idea that the CAFC is Doing It Wrong
tm
, it's not nearly as easy or black-and-white as Samuels makes it out to be.
(Readers should keep in mind that Samuels is an actual lawyer, whereas I am not. I happen to think I'm right but arguing against authority is always opening oneself to the "you're an idiot" response.)
To begin with, the areas of agreement: we agree that the Supreme Court wanted CAFC to reconsider Ultramercial's patent in light of the ruling in Mayo. We agree that patents ought not to apply to mere abstractions. We agree that patents should cover specific implementations, not general classes of procedures. And we agree that in light of all the above, the '545 patent was improperly issued.
But there the agreement ends. I, for example, would have rejected the '545 patent on the grounds that it cites zero non-patent prior art. This shows that the authors and the examiner did not review the relevant and extensive technical literature. Failing to do adequate prior art review should be a priori sufficient for total rejection. Samuels would have the patent invalidated on 101 abstractness grounds.
The problem with using 101 invalidation on any computer-related patent is that we don't have a good definition of "abstract." In computers, I can simulate any machine in software and likewise I can reduce any software to hardware. Take for example the latest cool machine announced by adafruit: a Bitcoin Miner device. Bitcoins have always been described as (and by) mathematical abstractions. They're numbers, one of the most abstract things we know. Creating (mining) them is done by running complex equations, which we also think of as abstract. But wait, what's that picture (copied above)? It's a piece of hardware - a machine - the least abstract thing in the patent world.
For Samuels to say that the Ultramercial patent is too abstract requires her to explain how it would still be abstract if I could buy a machine from adafruit that did what the patent describes. Sorry, it's not that easy.
Second, Samuels seems to think that the Supreme Court's rulings in Mayo and Myriad should make it obvious that CAFC got it wrong this time. Well, no. It's not that easy. As I wrote over a year ago, it appears that SCOTUS mixed up 101 and 103 reasoning in its Mayo decision. Perhaps Samuels can address the question of how Breyer's opinion successfully separates the two sections of the law, or how the opinion provides clear guidance on application of the "natural law" unpatentability principles. But she hasn't done so as far as i can tell. It's not that easy.
And I'm really sorry she mentions Myriad at all. As I blogged at the time, the commentary consensus is that SCOTUS got some basic science in that decision wrong. If they got the science wrong then what do we make of the opinions on which that flawed reasoning rests? Furthermore, the opinion is nominally unanimous, but in fact the raft of concurrences makes it clear that no more than two Justices could agree on any of the major principles.
Therefore, for Samuels to say that it was in any way obvious how CAFC should rule in Ultramercial is just grossly oversimplifying matters. I'm quite sure that the Federal Circuit judges could clearly articulate how they thought they were following the SCOTUS rulings which, so far as this non-lawyer/engineer/scientist/blogger can tell are not providing anything at all like clear and obvious guidance.
Oh, and one more thing Samuels and I agree on: SCOTUS is going to have to rule on Ultramercial directly. Whether they can manage to make things better by doing so is another area where we probably disagree.
Comments (0) + TrackBacks (0) | Category: Laws and Regulations
June 19, 2013
Blink ›
Wait! No! Stop Hitting Us!
About a week after its bizarre attempt to make the Xbox One as gamer-hostile as possible and in the face of a slew of criticism from all sides Microsoft has publicly climbed down from the ledge and said it now sees reason. In a news post on the Xbox.com site, the company announced a reversal of its previous policies requiring always-on Internet and doing away with its obstacles to used games - at least, used games with discs. Since gaming discs are going the way of the dodo that's not a huge change. The status of region-locking is less clear - the posting says you can "take your Xbox One anywhere you want" but the region lock was based on the company's hosted service Xbox Live not offering certain titles in certain countries. That appears still to be in place, in which case EU regulators may want to have a word with Redmond. Again.
We're all familiar with those who claim to be fighting illegal copying doing illegal things in the name of their fight. Going back at least as far as
the Sony rootkit
up to the present day when
Prenda apparently placed porn onto torrents itself
we know that people who claim they're fighting copying often do wrong.
Now comes SiDi, a technology that claims to be fighting copying but in fact is creating illegal works. Here's the deal: an e-book with SiDi (and please help me resist making jokes about inSiDious here) has been subtly changed. Words are replaced with equivalents, creating a kind of "watermark" for the e-book that renders it different from the original. If that watermarked version later finds its way out into the wild you know what the original source was. So far so good - in fact, Margaret Thatcher once used a similar technique to figure out who in her cabinet was leaking memos to the press.
However, unlike Ms. Thatcher, SiDi doesn't own the works it's distorting. In fact, what it is doing is creating a derivative work, and passing that derivative off as the original. Now it may not make a huge difference if you read a work where the author's word "unhealthy" is replaced by SiDi's "not healthy" but the law clearly gives the copyright holder the power to determine what changes are and are not permissible. Changes, even minor ones, can create a derivative work. And if you create an unauthorized derivative work, then you've committed a copyright violation.
Worse, if you create a derivative work and pass it off as the work of the original author, you've committed a fraud. What may seem to you or me to be a trivial change may in fact upset an author who has gone to significant trouble to shape the wording of, say, a particular character's dialog. That dialog helps the reader build a mental picture of the character, and the wording of the story sets the pace and flow - all of which we expect the author to control. If you've never watched an author and a copyeditor fight over seemingly trivial wording changes then this may not strike you as a big deal but I have, and trust me it matters. Authors care about the fine details of their craft and having some piece of software go in and arbitrarily change those fine details is a violation of both the spirit and the letter of almost every publishing contract I've seen.
In her column, Susan Lulgjuraj asks the question of whether we've gotten to the point where e-book copying is so widespread that we need yet another form of DRM to combat it. That presumes that this form of DRM will be any more effective than all the other forms, which is to say not at all. And it misses the most crucial question, which is why are we even contemplating something this stupid?
(Image above of Bến Tre - bonus points to anyone who can guess the relationship of that image to this story, without searching first.)
Comments (0) + TrackBacks (0) | Category: IP Abuse
June 18, 2013
I found a couple of pieces online related to past posts, and thought they were worth sharing.
First, I continue to noodle around the idea that the vast majority of creative people aren't making (enough) money and that's been true for a very long time. Then up pops an item from NPR's Planet Money blog that shows how the 1% in performing entertainment are hoovering up an ever-increasing share of the concert dollar.
Pitched as a piece about income inequality, it takes off from a talk by Princeton economist Alan Krueger in which he argues that "The music industry is a microcosm of what is happening in the U.S. economy at large." More depressingly, it appears that the technology that ought to be democratizing and spreading wealth is instead contributing to this distortion. That, and simple luck.
Technology plays its part by spreading the most popular (and most produced and most solidly funded) material the most widely. You're simply more likely to be exposed to the already popular stuff because money buys the tech that gets it out there. As it always has, I think.
Luck comes in because of network effects. People will (despite their protestations to the contrary) tend to gravitate to things that appear popular. If you have the good fortune to get early downloads, early thumbs-up, and appear to break from the pack first you are going to gather more attention, more downloads, more likes and the spiral is going to build. Technology factors into that by making the entire system of downloading and rating more visible, which drives more herd behavior and so on.
Second, you may recall that last month I noted that the fashion industry tends to build on copying, and does so successfully. A friend linked (for other reasons) a long post by comedian Patton Oswalt in which the first topic is "Thievery."
Like in fashion there's no IP protection for comedy. You can't copyright a joke, and it's certainly true that many performers use each others' material. Sometimes that's conscious, sometimes it's accidental. The public may even hear about or know people who make a living writing comedy material for well-known humorists like David Letterman or Jon Stewart. However, this has led to what Oswalt identifies as a massive public misperception - that all comedians "steal" and that "nobody" writes their own material.
In fact, the majority of working comedians write, or try to write, their own humor. A comedian's value is a combination of the material and the delivery. Some people are good writers but lousy performers; some people can really hold an audience, but produce poor original material. But as in any other career the people who are bad at one thing either get better at it or they get out of the business. Maybe they hire writers, or pay for stage coaching, but either way the goal is for them to produce more and better original acts.
Along the way, though, they have to deal with the people Oswalt identifies as the thieves. People who scoop up another comedian's jokes wholesale, sometimes even to the point of copying entire segments of someone else's act and then passing it off as their own. Without the ability (or money) to protect their work, comedians often have no choice but to wait until the thieves flame out. If you're stealing someone else's material to help you move up eventually you're going to reach a level where you're expected to produce. If you don't have original material then you can't produce, and you flame out, much like any other person who has cheated their way through life.
It's an interesting way to think about illegal (or at least unwanted) copying: can we create situations in other areas where unwanted copying isn't policed by restrictive technologies (DRM) or by restrictive laws (CISPA/TPP), but contains within itself the seeds of its own demise?
Comments (0) + TrackBacks (0) | Category: IP Markets and Monopolies
June 14, 2013
Blink ›
MSFT to Region-Lock Xbox One on Launch
Microsoft seems to be all about the DRM with its latest entry into the consumer market. It is now confirmed (here reddit dissects the official Xbox Twitter feed) that only 21 countries will be able to use the console on launch. Notably this "region coding" splits up the EU - most countries are in but some are out - and it also excludes Poland, the development home of The Witcher game series, a title Microsoft touted in its E3 launch presentation. Yes, that's right, the developers of this Xbox launch title will not be able to play the game they developed. I generally find it wise to assume that Microsoft are not stupid, but whatever their plan is, it's eluding me here. Sony was quick to announce that its competitive product, the PS4, would not be region-locked.
Probably the most surprising thing to me was that SCOTUS managed to craft
a single unified opinion in Association for Molecular Pathology v. Myriad Genetics, Inc.
Given the complexities at issue and the previous rulings from the Court, I expected another split decision. It's even odder that they issued a unanimous ruling that both sides see as a victory (though that may be lemonade-from-lemons for Myriad). My sense is that they did so by a combination of punting the hard issues - no method claims were adjudicated - and unfortunately through a lack of understanding of the science.
See for example Mark Stern's posting on Slate, where he looks at Scalia's concurrence as an admission that he doesn't understand the science and therefore the judges with whom he is concurring likewise don't get it, but aren't as forthright in saying so. The decision does go into some biology but the points raise by Myriad and the Association are fairly esoteric for someone not versed in at least college-level molecular biology.
Steven Salzberg, a med/sci writer for Forbes, argues that in fact SCOTUS got the science wrong. He lists three major errors contributing to the wrong science that underlies the key element of this decision: the supposedly bright line between DNA (not patentable) and cDNA (patentable). This leads to a tough question: even if it got the science wrong, did SCOTUS get this decision "right"?
By "right" I refer to the idea that the decision could reflect a legal and social sense of what is the right thing to do with patents in biology. For example, Art Caplan has a short opinion piece up stating bluntly that "natural DNA" never should have been judged patentable. Allowing Myriad to hold patents on these specific genes led to a tight monopoly market where no one could bring out a competitive (and one hopes lower-priced) testing product. This exemplified the monopolistic and constricted outcome feared by people who argued that natural biology should not be patent-protected.
This sounds to me like the Court has finally come around to Breyer's view in which the validity of an intellectual property protection law or interpretation has to be done in light of its outcomes. When you make a regime that allows one company to monopolize all possible methods of testing you've done something wrong. When you create a way for multiple companies each to protect their competitive ways of testing you've done something right.
Now if they could only manage to ground that in good science.
Comments (0) + TrackBacks (0) | Category: Laws and Regulations
June 13, 2013
Trying to guess Netflix's content economics
seems to be a popular pastime this year; however, as Felix Salmon describes, these analyses are missing the forest for the trees. The latest entry in this game is
a nicely written in-depth piece by Matthew Ball for Ivey Business Review
.
Ball looks at the cost of Netflix producing original content, and in particular what do those costs pay back in terms of building Netflix's subscriber base. This is a natural follow-up to Netflix's recent restart of Arrested Development. The show built up a following while it was on Fox but those who still want more now go to Netflix to get it. Ball goes deep dive, calculating things like Netflix's cost-per-minute and then comparing the value of paying Netflix solely for a specific piece of content you want (like Arrested Development) versus paying for other kinds of specific desired content such as a first-run movie.
These are great numbers, but I think they fundamentally miss what's going on, as Felix Salmon analyzes in his blog post today. I don't think anyone calculates the cost-per-minute of an entertainment offer, even subconsciously. The question is really can I get what I want there, and how much am I paying for what I want? Sure, some of the ongoing wave of cord-cutting is due to people not wanting to pay for big packages in order to get the specific content they're interested in. But that's big-view stuff, not the numbers that Ball is analyzing.
Salmon makes three points I think are worth keeping in mind. One is that original content is not just there to draw new subscribers - it's also a way to keep current subscribers. Netflix suffers from tremendous subscriber churn and the cost of acquiring subscribers has to be high.
Two is that Netflix is essentially bent over a barrel by the Cartel right now. If they appear to be making more money, then the broadcasters just hike the license fees to siphon off that revenue. Ball notes that Netflix had to pay fees of over USD 1.3 billion (yes, billion-with-a-b) in just the first quarter of this year. And I'm sure those fees are going to go up. No matter how expensive it may be to produce original content Netflix can be sure that it alone has control over that expense and isn't going to turn around and find its costs have doubled next quarter because of someone's external decision.
Third and finally, Salmon argues that Netflix isn't playing a quarter-to-quarter or even year-long game. Here's the money quote:
[Netflix wants] to become HBO faster than HBO can become Netflix
Exactly.
HBO, with its disastrous response to demand for Game of Thrones
, showed how badly it misunderstands new media models. Netflix isn't exactly an agile start-up, but they have the potential to beat HBO at this game if the cable giant sits back and continues to do nothing. With a library of high-quality original (again, licensing-free) content on hand, Netflix will be in a much stronger position to keep customers engaged and paying those all-important subscription fees.
Comments (0) + TrackBacks (0) | Category: IP Markets and Monopolies
June 12, 2013
Back in February, Macmillan threw in the towel
and settled with the DOJ over accusations of collusion in e-book pricing. Macmillan was the last publisher trying to defend its practices but it wasn't the last defendant. That honor goes to Apple, which was accused in the suit of being in collusion with the publishers.
Apple has not settled and is now defending itself in court
.
Of course, Apple claims that it was not in collusion and is calling various publishers' representatives to testify about that. Unfortunately for DOJ it sounds like their own witnesses - also from the publishing houses - are making Apple's case by agreeing that there was contention between Apple and the publishers over how e-books would be priced. It seems clear that everyone was out to destroy Amazon's 9.99 price barrier, but I'm not enough of a lawyer to know if that agreement alone will be sufficient to sustain the government's contention.
Anyone who is surprised that Amazon "acted like a bully" toward publishers please raise your hand. You're new here, aren't you?
As Shara Tibken noted, the publishers are going to argue that they went to Apple more or less out of necessity. Amazon, in its turn, is going to claim that it was forced to do this or that by the big bad publishers and you know what? The whole lot of them remind me entirely too much of misbehaving kindergartners. I have absolutely no sympathy for any of the parties in this mess.
Comments (0) + TrackBacks (0) | Category: Laws and Regulations
June 11, 2013
Blink ›
Why CNN Makes Lots of Money Despite Sucking
This isn't really a core Copyfight story but it's too good to pass up: Fuzz Hogan for Zocalo explaining why CNN can't tell good stories, yet has rising profits year over year. We've been hammering at the idea that old business models are disintegrating and media giants need to evolve to survive and guess what? CNN has done just that. It's set up a system that gets it a nice chunk of change by producing crap, but crap that gets used and reused and paid for. Good stories are nice but if they don't bring in the money they won't happen.
June 7, 2013
Blink ›
Microsoft Turns Xbox One into DRM Nanny
There's a great big glob of information officially released by MSFT about its next-gen console, dubbed Xbox One. The nanny features are extensive, particularly for gaming. Your console has to be able to verify legitimacy with home base at least daily or you get locked out of all your games. If you sign into your Xbox Live account from any other console it checks once per hour. So no rooting, no hacked games, and no games that aren't MSFT-approved. The definition of what's "approved" changes whenever MSFT decides it should and if it doesn't like what you're doing, it'll remotely brick your hardware for gaming. And gods help you if Microsoft's authentication servers happen to hiccup when your box phones home to authenticate.
June 5, 2013
Blink ›
NFB Settles with Free Library of Phila
June 4, 2013
Blink ›
The White House vs Patent Trolls - So What?
Under the dramatic headline "How To Make War on Patent Trolls" Tim Wu has an article in The New Yorker advocating remedies for patent trolling. Wu outlines the well-known problems of NPEs trolling and advocates some solutions that I haven't seen tried yet. Like all novel legal theories we won't know whether they hold up until they're tested in court, but I have doubts.
Wu suggests the use of consumer-protection laws, specifically targeting unfair or deceptive practices. The definition of "unfair" varies wildly since all states and the Feds have such laws. Wu notes also that some NPEs have misrepresented "...the strength of their patents, the extent of other settlements, and their actual willingness to litigate." I'm not sure what it means to misrepresent the "strength" of a patent - presumably Wu is referring to the scope of valid claims or the applicability of the claims to the supposed infringement. Certainly deliberate misrepresentation should be treated as fraud, but I'm not sure how hard it would be to prove deliberate misrepresentation.
Settlements and willingness to litigate, though, are clearly outside the bounds of these laws. I recommend the Planet Money podcast from last week on the patent being asserted against podcasting in which Zoe Chase gives a good view of the "game" played around all civil legal actions. Knowing whether or not someone else will carry through on a threat to sue is a standard feature of this sort of brinksmanship everywhere, not just patents.
Wu then suggests using unfair-competition laws against NPEs who aggregate patents. The idea that assembling a patent portfolio might be a Sherman Act violation when that portfolio is used to stop people from operating a business is certainly a novel theory. I know even less about antitrust law than I do about IP law, but I'm inherently dubious. On the other hand, the RICO laws have been used in ways far beyond their original targets so perhaps the courts will see fit to extend the scope of the Sherman or Clayton Acts in this way.
Wu also suggests that the FTC get into the act, through its power to manage competition and prevent monopolies. Section 5, which Wu points to, seems to target unfair or deceptive practices. This is interesting in that it might be a way to rule out an entire style of business practices. As we've discussed in the past, the use of patents for offensive versus defensive purposes is a matter of the owner's choice; however, the FTC has the power to rule that certain offensive uses of patents are sufficiently anticompetitive as to be illegal. I would be very interested to see the FTC hold hearings on this and air some expert opinions. Right now they're gathering comments and who knows what will follow. That said, any move by the Feds to change how patents are able to be used would almost certainly be challenged in the courts in cases that would drag on for years.
Unfortunately, although Wu notes that patents have been issued with "extreme leniency" (which is quite some understatement) he doesn't advocate for the kinds of changes necessary to prevent patent offal in the first place. Whether or not you like Wu's suggested remedies they are just that - remedies. Far better to fix the problem than clean up the mess afterward.
The place where I agree with Wu most strongly is where he argues that the reasons arrayed against these arguments are not reasons for inaction. Instead they call for proceeding with caution. Patent practices - both issuance and use - are in severe need of reform to keep up with new business practices and changing technology.
Comments (0) + TrackBacks (0) | Category: Counterpoint
May 31, 2013
Blink ›
Broadcasters Sue-alike Aereo-alike
May 29, 2013
Here's the big thought: being an author (or really almost any creative type) does not pay well. Musicians may complain about
the few pennies they get for having their stuff streamed online
, but those pennies are more than the vast majority of musicians will make.
One guy (or maybe a few guys) can make a hundred grand publishing e-books
, but the vast majority get nothing. In traditional print they don't even get publication; online they can get published but nobody reads them. Sometimes getting noticed requires
torrenting your own works
so they get out there.
The sad truth is that this has been the case for pretty much all of human history. Creative types of all sorts have been shunned, kicked out of town at dusk, hired, fired, or even killed at patrons' whims, thrown in gaol for offending the rulership with their latest portrait or play - the list goes on and on. The view that Kennedy expressed - which later led President Johnson to create the National Endowment for the Arts - is a nice idea but a historical anomaly.
We are also living in another historical anomaly, one in which those who make businesses allowing people to self-promote, whether by e-books or other means, are doing their darndest to ignore and get their customers to ignore, this historical fact. Now comes Tobias Buckell with a piece titled "Survivorship bias".
Buckell is, by most accounts, doing pretty well. He's making money by publishing his stuff, both through traditional and new-media means. He's been nominated for a fistfull of awards, which means his stuff gets reviewed, and appears in places like New York Times bestseller lists, one of the traditional measures of publishing success. He is, by some metrics, an "average" selling author; however, as he shows pretty clearly there's a huge difference here between "average" (the summed midpoint) and "median" (the most likely point). In fact, the median sucks, which means that e-publishing sucks for the vast majority of people.
What survivorship bias says is that our impressions will be skewed by unusual tales, which obscure the general reality. We read about one author who is making that 100k and we don't realize how unusual he is. For every Konrath there are hundreds of thousands of other e-book authors who are working hard and not getting enough money to pay the rent and keep the lights on. Again, that's just normal history but Buckell is concerned that because we're in this other historical anomaly, those people are getting doubly victimized.
If you're not selling well in e-book now, the tale goes, it must be your fault, somehow. You didn't try hard enough. You didn't use the right publisher or the right advertising medium or the right pricing model. You didn't land in the top 100 so your experience doesn't have meaning, when in fact it's the other way around. Those top 100-selling authors are the anomalies. They're doing well and that's great. But that doesn't make them more meaningful or relevant examples than an average 100 e-book author, or a median-100 e-book author.
Buckell does have one important point that I think deserves to be thought about harder: he says he's playing the long game and I think that's required here. There are a few true overnight sensations, but when you dig deeper you find that a lot of people who have suddenly broken out did so after years of hard work and building up to that breakout moment. So if you're a creative type, good on you. Do the hard work, try to be successful now but if you're not don't take it as a personal flaw - take it as confirmation that you need to play a longer game.
Comments (0) + TrackBacks (0) | Category: Big Thoughts
It's been a while since I've seen another of
the "Internet streaming is killing cable" stories that were popular last year
. Today's entry comes from
Chris Rancourt on Pando Daily and is based on the premise that streaming video has already killed cable
. Yeah, maybe.
In fact, Rancourt's body text is more circumspect than his lede, saying "...we might be heading into a world where streaming killed the cable star". Yeah, maybe. It's true that online subs cost less, and it's true that Netflix's latest numbers look good, though profits remain elusive. The kicker is still original content which right now is looking good for Netflix and causing other streaming sites to jump in with both feet. That doesn't automatically spell demise for cable, though, which still holds important trump cards like exclusive live sporting content and first point of access for traditional broadcast channels.
Rancourt thinks we'll see major shifts in digital entertainment in the next few years. I disagree - I think we're going to see several years of tentative experimentation as companies hunt for profitable models and advertisers try to figure out how to deal with the extreme audience fragmentation that online streaming brings. It's always possible someone will come along with a game-changing plan, but my bet is that the next few years look more like a muddle than a major shift.
Comments (0) + TrackBacks (0) | Category: IP Markets and Monopolies
May 28, 2013
Blink ›
Yes, Virginia, There Is Copyright In Space
I know at least a few librarians read this blog and since our government is currently attempting to poison your pool I'm hoping you can make some noise that elected officials can hear.
Cory Doctorow has a commentary up at Boingboing on a story posted by Jim Fruchterman at HuffPo about the US's abominable behavior in negotiating something colloquially called "The Treaty for the Blind."
The core idea of this treaty is that people who can't read print or access printed books would be allowed to get some kinds of access for things like education, employment, and so on. The US is actually pretty good about this but for some reason (*cough*money*cough*) the Administration is going about poisoning this treaty so it can't benefit people outside the country but will enrich the MPAA.
Here's the money quote:
[The treaty now says, i]f a book is commercially available in an accessible format, it can't be provided by a library to a person with a disability. This is equivalent to walking into a public library and finding padlocks on all the books with a note that says: "If you want to read it, buy it."
That's not right and it's something I don't think librarians should be silent about. Librarians here in the US have generally been pretty awesome about helping people get access to information - despite frequent official machinations to the contrary - and I'm willing to bet you care about the same principles outside our country's borders. In particular I'm hoping you share my belief that it's wrong for our administration to be forcing lockdowns on libraries in the name of corporate profits.
So if you do feel this is worthwhile please publicize this story to your colleagues. Put it on your boards and mailing lists and start discussions. Support the World Blind Union, and let the White House know how you feel.
Comments (0) + TrackBacks (0) | Category: IP Abuse
May 22, 2013
Blink ›
Amazon Strikes Another Deal That Is Good for Amazon
While I'm waiting for the dust to settle and clarifications to be clarified I suggest you read John Scalzi's "Instant Thoughts" blog post on Amazon's new "Kindle Worlds". Scalzi points out what immediately occurred to me, which is that this is a very good deal for Amazon and probably not such a good deal for other participants. It's also nice that he notes the public domain as an alternative.
May 19, 2013
As
new legislation makes its way through the halls of Congress to try and fix the mess
highlighted by
the Librarian of Congress's refusal to extend a DMCA exemption on cell-phone unlocking
an important question has arisen: to whom, exactly, does the Librarian answer?
It matters a great deal whether the Librarian is part of the Executive or the Legislative branch. It appears that the Obama administration wants to have it both ways, as laid out in this ConcurringOpinions post by John Duffy, Peter Strauss and Michael Herz.
People may recall that when the Whitehouse.gov petition on unlocking got enough signatures to require a response, the Administration said "yes, we support that but we can't do anything about it because the Librarian is part of the Legislative branch, so sorry." And in fact, that appears to be the Librarian's position as well, as the posting quotes Congressional testimony from the Librarian saying, for example, that the office is "a unique part of the Legislative Branch of the government."
But with little fanfare the DOJ is in Federal court right now arguing the opposite in a case that has now reached (and may be heard by) the Supreme Court called Intercollegiate Broadcasting System, Inc. v. Copyright Royalty Board. Here's a money quote:
the Library of Congress is "an executive Department," and the Librarian himself is "subject to plenary oversight by the President."
ORLY? Why would they want to argue that? Because, as the cell-phone case shows, the Librarian has been vested with authority to execute - that is, carry out the enforcement of - copyright legislation. This is done via the Librarian appointing the Registrar of Copyrights and the judges of the Copyright Royalty Board. And the Administration wants that to continue because this provides them a convenient arm's-length distance from the mess that enforcing those laws is creating.
It's pretty well understood by Constitutional scholars that such appointment powers should reside only with the Executive. Congress can advise and consent, including blocking appointments over which it has advisory power, but the Legislative branch under our government cannot take the initiative to appoint those people who will execute the laws, nor those who sit in judgment over them. Congress hears nominations for judicial offices on the basis of Executive-branch desires to appoint, and that includes judges of copyright.
As noted above, this case is still only at the petition stage, but there's hope that if SCOTUS takes it, the Court will unravel this knot by making a clear decision. Once they do that it will be clear that the Administration has the power to enforce copyright laws and they will no longer be able to weasel out of public demand for changes in how enforcement is done. New legislation to fix the underlying laws is still welcome, but this case could create a bright line that will force Obama to choose between the public and his Cartel funders. Sadly, I have a suspicion he'll end up on the wrong side of that line again.
Comments (0) + TrackBacks (0) | Category: Laws and Regulations
May 18, 2013
Blink ›
It's a Cartel, Not a Class (Action)
Mike Masnick has a long but really excellent column up on a tempest in my local teapot. The short form is that Jonathan Monsarrat and his lawyer/business partner have caused quite a stir in my part of the world by filing a raft of copyright, defamation, and generic John Doe claims over a years'-old incident.
I don't plan to write much about this because I know the named defendants and many of the John Does personally but I wanted to point out how Masnick's column illustrates something important: If you are involved in an IP-related legal action, get a lawyer who knows that part of the business. Monsarrat's lawyer-partner Mark Ishman apparently does not, which results in a serious, and epic-level funny takedown from lawyer Dan Booth. Booth and his firm Booth Sweet LLP (not LLC as printed) have been involved in fighting the Prenda nonsense and thus know a thing or two about copyright laws and their abuses.
A significant chunk of the takedown involves Booth schooling Ishman, who is no doubt a fine lawyer in his own area but appears not to know jack squat about copyright law. If you've got IP litigation on your mind, make sure you've got IP-savvy counsel, too.
Comments (0) + TrackBacks (0) | Category: Culture
May 17, 2013
The games comment sites are a bit buzzed this week as Nintendo has made a very heavy-handed move to claim so-called "monetization" rights on fan-created content.
The basic idea is that if someone makes a video of themselves playing a Nintendo game and uploads it to YouTube any ads shown with that video will be of Nintendo's choosing and revenue from it will flow to Nintendo. Ads may appear beside the videos or actually be inserted before and after the video when people go to play it.
The problem here is that "Let's Play" style videos are a pervasive form of information and sharing throughout the industry. I did a quick YouTube search for "let's play" for this blog post and got back over 9.1 million hits. People create these videos to show off their skills, to highlight interesting things they've seen such as game "easter eggs", to provide guides or walk-throughs, or just to share a bit of fun with friends. There are a few professional or semi-professional games writers who use this style of video to promote themselves or their channels, but they are a tiny minority of that nine million.
Nintendo has positioned its action as a gentler approach; rather than trying to ban content related to Nintendo games, they just want to make money off it by changing the video that an individual uploaded. Yeah, um, guys that's not a whole lot better. It also comes across as cheap and lazy - rather than creating content for YouTube that fans and players would want to watch, Nintendo is just taking over other peoples' content.
It's probably legal for them to do this - Nintendo clearly owns the game, though they don't own the gameplay. It's true that the valuable content of these videos is the gameplay rather than the game itself, but I doubt that would hold much water if this ever got in front of a judge. But that's a sideline: the real point is that it's a terrible PR move for a company that's already struggling to get its new console accepted by players and developers.
Comments (0) + TrackBacks (0) | Category: IP Markets and Monopolies
May 15, 2013
Museums are somewhat infamous for trying to stop people taking pictures of famous paintings on display. Some museums forbid flash photography with the argument that thousands of flashes would inevitably damage works that are often carefully hung with special lighting and protective surfaces. But, really, stopping me taking a snap of a modern steel sculpture? What's going on there?
According to Carolina A. Miranda at ARTnews what's going on may be that the museum doesn't hold the copyrights or permissions that would allow people to make copies. This isn't such a big deal when people are taking holiday snaps for private or family display, but in the age of Instagram and Flickr when every cellphone image is instantly broadcast and then indexed and searchable it's a potentially much bigger deal.
The very bigness of the deal may be compelling a change. Back in the day it was just one guy with a camera in hand; now it's everyone with every cellphone and point-and-shoot. Trying to police all of them is both taxing on limited museum resources and ultimately futile anyway. So, according to Miranda, museums are loosening their policies and trying to become part of the social media conversations themselves, publishing Tumblrs and having their own Instagrams.
Enter copyright. Museums often restrict their open-access photography to their permanent collections, over which they tend to have complete control. But loaned and traveling exhibits, which can be the biggest draws, often come with copyright restrictions and photos published online - even if non-commercially - can be considered infringing derivative works. To combat this, museums need to work directly on these rights issues with the holders; for example, they can negotiate exemptions that permit non-commercial reproduction while agreeing to help rights-holders track down people who are trying to make money off the photos.
Miranda's column doesn't discuss one area that I think is crucial: public education. Given that we are constantly bombarded by messages in movies, on TV, on DVDs, etc that all reproduction is bad, I believe it's an important part of this mission to help people understand what is and is not allowed. Might we even say, "teach about fair use"?
Comments (0) + TrackBacks (0) | Category: IP Use
May 14, 2013
An episode this week of Planet Money's podcast, called "Why Pink?"
, starts off being about the color of the T shirt they're making and ends up having some interesting things to say about copying in the fashion industry.
The story starts with how the T shirt's hue is copied (or inspired by) predictions of trending influences, and elements like colors that are associated with those influences, and goes into a discussion about how the entire fashion industry lives around a copying and imitation model. This is, from a conventional protectionist-thought school, heresy. IP protection exists, protectionists would say, in order to encourage innovation. IP protection gives innovators time to reap benefits of their work. Without such protection, what is the incentive to create?
Well, in fashion, it appears that not only is there incentive to copy - everyone wants to get on the popular trends - there's incentive to differentiate. You want to be identified with a look, or group, or crowd, but not be an identical Mao-suited clone. So innovation begins as variations on a theme, and grows into whole new trends, all without the benefit of much IP protection.
It's an interesting story and challenges us to remember that most of what we consider today to be great works - from the plays of Shakespeare to the sculptures of Michaelangelo - were created in eras when intellectual property protection was unknown or much weaker. Remembering that, we have to wonder whether IP protection truly serves to promote innovation, or simply to promote profit on innovation. Both are important, but they're not the same thing and that's worth keeping in mind.
Comments (0) + TrackBacks (0) | Category: Big Thoughts
May 13, 2013
Sunday's Wall Street Journal carried a pro/con pair of opinions on software patenting
.
The 'yes' side was written by Martin Goetz, himself an inventor and entrepreneur. So far as anyone can tell, Goetz holds the first-ever software patent. The 'no' side was written by Brian J. Love, an IP law professor from Santa Clara University School of Law. So far as I can tell, Professor Love does not actually litigate or make patent applications, so this is sort of a mismatch of real-world practitioner versus theorist. I guess it won't surprise many readers that I consider the real-world practitioner to have the stronger arguments.
In particular, Goetz makes the singular point that "software and hardware are interchangeable" and that it's an implementation decision which bits of an invention go in software versus which bits go in hardware. This remains the key point I have yet to see anti-software patent people argue clearly against.
Goetz is, I think, one-sided in claiming purely that patents are effective protection for innovations. Here Love is on more solid ground as we have ample real-world examples of patents (software and otherwise) being used to stifle innovation and that the rapid pace of technological innovation is not suited for the more leisurely and extended protection that patents offer. Goetz might, I think, agree in principle but as a pragmatist he points out that there are no other means available. Both men agree that the system is flawed and needs fixing.
Comments (0) + TrackBacks (0) | Category: Counterpoint
There are two proposals starting the crawl toward daylight, both of which could reshape our interactions with certain digital media and devices. Unfortunately, while one would move us forward, one would be a giant step back. Let's look at both.
Bad news first: in a move that translates as "It's a good idea because we say it's a good idea", the W3C has decided to go ahead and put official DRM crap into its official standards because see good idea we say so. To begin with, let's be very clear: DRM doesn't help anyone. Someone else putting a lock that I can't remove onto my stuff is not helping me. DRM doesn't stop illegal copying, it just annoys impatient and stupid people (OK maybe that's not wholly a bad thing). In case you all missed, the news, Tor once again proved that taking off DRM did not increase illegal piracy.
We now have a supposedly independent standards body, which ought to be acting in the best interest of the net community and the Web itself, acting to promote useless and harmful solutions to problems nobody but big content companies wants "solved". As the EFF pointed out in its petition to W3C, the purpose of the consortium is to promote openness, not standardize controls on people's content, nor promote a playing field for DRM plug-ins.
Somewhat better news comes from the EFF's Deeplinks report on a new bill in Congress to fix several major copyright law problems. The House bill (H.R. 1892) was introduced by Representatives Lofgren, Massie, Eshoo, and Polis so it gets the magic "bipartisan" label. That's good, I suppose, but what's really important about this bill is that it's a direct move to fix Section 1201, the infamous 'unlocking' provision of the DMCA.
The bill (PDF copy here posted by EFF) would implement a couple of common-sense measures as exemptions built into the law, rather than requiring repeated requests for exemptions. First, the law would be changed to say that if you're doing something legal then it's still legal even if you have to get around DRM to do it. In essence, it narrows the bill's definition of what constitutes "circumvention" so that people who want to do things we agree ought to be legal (such as jailbreaking a cell phone) can do that. In fact, phone unlocking is called out specifically in the bill's new list of exempt activities.
In addition, the bill would specifically allow people to make and sell devices (programs) that circumvent digital locks for legal purposes. The canonical example of this, of course, is the program that lets you unlock your e-book so it can be accessed by an audio reader. Vision-impaired book readers rejoice! Reading a book via a device that converts it to audio has always been legal for printed books, but DRM locks stopped that on e-books. Under this bill, the purpose of the circumvention would be a key factor - you still won't be able to break DRM in order to make illegal copies.
Finally, the bill sets up a time clock and requires reporting on Section 1201's "effectiveness." One of the facts noticed when the whole cell phone kerfuffle blew up is that the DMCA itself predates cell phones. It's possible that the bill requires further revision as technology progresses so gathering further data seems like an excellent plan.

Comments (0) + TrackBacks (0) | Category: Laws and Regulations
May 12, 2013
There has been a lot written already about last week's Court of Appeals for the Federal Circuit "decision" in
CLS Bank v. Alice Corporation
and I'm sure there's more to come as people dig into the details of the full house of opinions.
For now the writing that most closely mirrors my own view is Gene Quinn over at IPWatchdog. Quinn echoes a number of other commentators who have thrown up their hands in a combination of desperation and frustration and said "seriously, guys, WTF?"
First a bit of background for those new to this game: CAFC is supposed to be the highest court in the land when it comes to patent matters. It's true that their decisions can be appealed to SCOTUS - and lots of commenters are hoping SCOTUS takes this one if only to restore some illusion of sanity - but mostly their decisions stand. Frankly, the Supreme Courts' rulings in recent patent cases don't give me any reason to believe they'd be any help here.
As the highest patent court, CAFC ought to be bringing clarity to the situation, setting out good guidelines that people can follow to know if their inventions are patentable and how to draw up valid patent claims. Whether you are pro- or anti-software patents, you want to know what the rules of the game are. This decision is like the CAFC is playing Calvinball with different rules depending on which judge you read.
We got no more than five judges of 10 agreeing on anything. Those who claim this is a victory for one side or the other are smoking something. The CAFC itself seems to have been desperate to come up with something to say en banc so they said it but who the heck knows what it will apply to. I'm sure we'll see endless interpretations and re-interpretations as lower courts struggle through this.
Some commentators have blamed the problem on there being only 10 judges and the fact that judicial nominees are being held up, including for CAFC. It's possible that if more judges had been available we might have emerged with a true majority opinion, but I tend to doubt it. The problem I see is rooted in the laws themselves, with which the judges continue to struggle. As I noted back in the Mayo decision discussion, judges seem to confuse 35 U.S.C. 101 and 35 U.S.C. 103. These two sections of the code try to specify what is patentable, but don't set out criteria anyone seems able to understand or follow. And computers just make it worse.
The 101 criteria is supposed to bar things that are 'abstract'. Back in the day when there was a nice distinction between "ideas" and "machines" this made sense. If someone had an idea they couldn't patent that; when they built a machine that operated based on their idea, the machine was the thing they went to patent. Then along came computers and pretty much everything became both abstract (programs, code, algorithms) and non-abstract (programs, code, machines) at more or less the same time. Trying to determine how 101 applies to computer programs, systems, machines, and operations is what leads to messes like this.
If I had my way I'd wave my magic wand and repeal 101 entirely. It feels like 102 and 103 are sufficient to give us guidance and I can't imagine that simplifying the laws would lead to worse outcomes than we have today. This might not make happy those people who want to ban software patents and think 101 is required for that, but I don't think we're making progress in that direction and certainly we're not making coherent progress in any direction.
Comments (0) + TrackBacks (0) | Category: Laws and Regulations
May 9, 2013
I've long held an ambiguous regard toward patent monetization entities (aka non-producing entities, aka patent trolls) here at Copyfight. It's clear that some NPEs are picking on small fry in an effort to generate some quick cash. But there's another side to the story. In today's CorporateCounsel Lisa Shuchman tells the story of a patent monetization entity - CopyTele Inc.- that is trying to help the little guy stand up against a deep-pockets potential infringer, in this case Microsoft.
On the surface CopyTele looks like a typical NPE, asserting a couple of encryption-related patents against Skype, which Microsoft owns. CopyTele, as a small company, doesn't have the resources to sue a larger company which can afford to pay lawyers to keep patent claims tied up for years before any trial. This is a common technique big companies use to fend off smaller claimants - just run the smaller companies out of money and the problem goes away.
CopyTele is no white knight - they're overtly out to make money - but at the moment they're the only way that the little guy has of getting anything for their work. Like a lot of companies, CopyTele was not very good at making and marketing products. Having a good and novel idea - good enough to get a couple patents at least - is not the same as being able to thrive in business. CEOs make bad decisions, recessions happen, investors get cold feet - the list of reasons for a company with a good idea to fail goes on and on.
So what else are they to do? Closing up shop and vanishing is certainly going to happen, but that leaves the question of what to do with the company's good ideas. If they can - through the NPE - make some money off them, should that automatically be disallowed? I tend to think not. If we assume that the patents are good and validly granted then they represent the embodiment of innovation and hard work. For another company to make use of that innovation and hard work CopyTele ought to be able to get some form of compensation, such as by sale or license. Which brings us back around to the patent monetization entity.
A long time ago I made an analogy between patents and cars. Certainly people use cars to commit crimes. Cars are responsible for a lot of deaths. People use cars in all kinds of irresponsible ways (hang up the damned phone and drive!). But none of that causes us to want to abolish cars. Likewise, I do not think that the abuses of some NPEs are a reason we ought to abolish patents, software or otherwise. But surely some sort of (possibly stringent) regulation is required.
Comments (0) + TrackBacks (0) | Category: IP Use
I name this test in honor of Greg Aharonian of PATNEWS who has been raging about the crap coming out of the USPTO for longer than I've been blogging. The test is simple: if it fails at its most basic function, it's not suitable material for patent discussion.
In an email sent out today Greg has pointed out that the PTO's database of its own patents fails this test. The patent database is both accessible to the public and used by examiners. As I noted last time, one reason we might point to for bad patents being issued by the PTO is that examiners do not have adequate tools to do their jobs properly.
So, what is the most basic function one uses an existing database for? Searching. In fact, the PTO provides a public Web interface that allows you to search the database. In Greg's email he suggests using this interface for a simple query such as "ICN/PA" (that link should perform the query for you).
This query asks for patents where (at least one of) the inventors are in the country of Panama. Go ahead, give it a try. I'll wait.
Right, so if you're like Greg and me you'll notice that the PTO's database fails to perform even this simple query properly. Some of the answers appear to be because of substring matching (bad implementation of the search algorithm); others appear to be because of incorrect data in the patent records themselves (bad quality control). Regardless of the cause, it's clear that this tool fails here, which leads one to wonder how badly it fails on other queries. If patent examiners aren't finding relevant prior art maybe we ought to give them the right (tested) tools and (quality supervised) data to make that possible, eh?
Comments (0) + TrackBacks (0) | Category: Tech
Blink ›
The Legal Structures Prenda Exploited
May 8, 2013
Blink ›
Prenda Law Gets Broadsided
This has been well-covered elsewhere. I just wanted to point out - thanks to Ken White at Popehat - that the Judge clearly understood how Prenda were taking advantage of the horrible state of copyright law in the US. "[Prenda] discovered the nexus of antiquated copyright laws, paralyzing social stigma, and unaffordable defense costs [...] So now, copyright laws originally designed to compensate starving artists allow, starving attorneys in this electronic-media era to plunder the citizenry."
May 7, 2013
The list of news topics about laws and problems grows week by week: computer intrusion laws being overbroad, DMCA exemptions not being granted for everyday activity with technologies, patent trolling, maximalist copyrighting - all ultimately come down to the laws' failure to keep pace with the rapid evolution of technology and online social/commerce activities. A pair of recent news stories makes it look like Congress might actually be gearing up to do something.
In the copyright arena, the Chairman of the House Judiciary Committee, Robert Goodlatte, announced late last month that his committee would conduct a "comprehensive review" of US copyright laws. Of course, that review alone will take many months and it's likely to be more months still before anything could possibly emerge in the form of new legislation.
However, a review such as this is almost certain to include public hearings, which provides an opportunity for organizations concerned about how badly the Obama administration has handled these issues to get their grievances heard, and garner some publicity. It's one thing to careen from crisis (CISPA) to crisis (TPP) and another to be able to present a coherent view of what a modernized IP regime should look like. Hearings are the place to do that.
Over on the patent side, Senator Charles Schumer announced his intention to file a bill addressing patent trolling. His idea is to expand the realm in which defendants can ask for PTO review of patents before trial. That's not particularly novel, and again fails to address the problem of bad patent issuance, but it is a step in the right direction. PTO review is often directed by courts or requested after courts have invalidated some or all of a patent's claims. Clogging up the PTO with more reviews isn't going to help, but if this works right the number of reviews will remain about the same and companies (and the public) will be spared the time and expense of some IP-related litigation.
David Post, blogging at Volokh Conspiracy, believes that Republicans may be willing to seize the issue of Internet freedom as a way to reconnect with a voter demographic that they've been losing badly. I'm not sure that bedfellows of convenience are what we need now (or ever) but it'll be interesting to see what the GOP makes of this, since it's damned sure the Dems are not going to piss off their funders in the Cartel.
Comments (0) + TrackBacks (0) | Category: Laws and Regulations
May 6, 2013
The site got knocked offline by a barrage of spam comments. Thanks to Hylton and the Corante staff for cleaning up the mess and getting us moving again. There are two entries now published that were from May 3rd and I'll work on clearing the backlog tomorrow and the rest of this week.
Comments (0) + TrackBacks (0) | Category: Announcements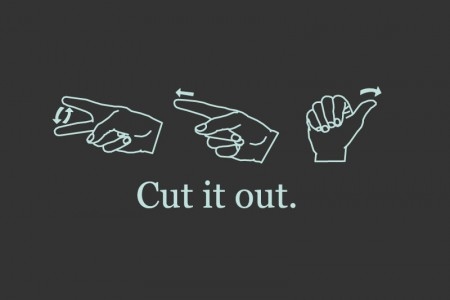 Julie Crisp, Tor's UK Editorial Director, took to their blog to post about some results of their one-year anniversary being DRM-free
. The key headline is that removing DRM did not appear to increase the illegal copying of Tor e-book titles.
When I posted about this back in December, I noted that we didn't have financial data to support this decision on Macmillan's part. Those data are key, because even though it's clear - and Crisp's column reinforces this - that removing DRM delights both authors and readers - it's still a business. Tor and Macmillan need to continue to make money in a DRM-free model, or they won't be in a position to publish books. The news that removing DRM didn't affect copying should be a wake-up call to the industry.
It's important to remember that despite its meteoric rise in the past few years, self-publishing is not (yet?) a true alternative to major publishing houses. It's a complement. Publishers are often focused on 'name' authors, and blockbuster publications that can get placed on visible list like the NY Times Bestsellers and can bring in large dollars. That shuts out a lot of smaller-audience and specialty publications that can do quite well in the self-published marketplace. So, yay self-publishing, particularly since that avenue tends to be DRM-free from the word go.
But we have not yet seen any other big publisher follow in Macmillan/Tor's footsteps and that's just ridiculous. Look, guys, DRM isn't helping you, it isn't securing you any sales, and it is locking you in and your customers out. Cut that out.
Comments (0) + TrackBacks (0) | Category: IP Markets and Monopolies
May 2, 2013
Blink ›
Free Publication on "Seismic Shift" in CA Copyright Law
May 1, 2013
Boingboing pointed to the EFF's Julie Samuels posting about their ongoing efforts to stop half a dozen bad 3D printing patent applications from being granted. This is great, but it's like putting a band-aid on an arterial wound. If, as the column notes, the EFF found relevant prior art that wasn't previously found that means two upstream failures have already occurred.
First, the patent office (examiner) should be finding this prior art. Why that's not happening is complex, but a first approximation would be that the examiner isn't well enough trained, doesn't have enough time to examine each application thoroughly, and doesn't have enough or adequate tools at hand. All three of these causes have been discussed on various boards and blogs frequented by examiners. The solutions are pretty obvious, and any attempt at patent reform that doesn't discuss examiner training, production quotas, and available search tools is defective from the start.
Second, the patent applicant is supposed to conduct an adequate prior art review themselves and should be liable for submitting patent applications without such reviews. In fact, the way the law is set up rewards deliberate blindness. Since you have to disclose any prior art you know about, it's safer not to know about any prior art. The result is a raft of idiotic submissions made with completely inadequate prior art information. We know this to be the case because a reasonably competent person with access to Google, Medlib, or the Science Citation Index can often find something not disclosed on the patent application.
This problem is less straightforward to fix. Increasing penalties for bad prior art disclosures only reinforces the willful ignorance problem. I've suggested before that any application with zero non-patent prior art citations should be rejected out of hand by the USPTO. That would cut out a large chunk of the obvious crap but doesn't encourage the positive behavior we all want, which is inventors doing good thorough searches before applications. My social-software nerd brain thinks we ought to let the USPTO develop some kind of reputation system, and allow applicants with good reputations to get priority examinations, but it would take a fair bit of work to design a fair reputation system that was resistant to gaming by people both outside and inside the Patent Office.
Maybe I could get a patent on such a system...
Comments (0) + TrackBacks (0) | Category: IP Abuse
According to gamesindustry industrial, Greenheart Games's experiment has gotten quite the response
. The experiment was run with a game called "Game Dev Tycoon" which is about running your own development studio.
On release day, Greenheart not only put up legitimate copies but a "cracked" version on a popular torrent site. Unfortunately for those who took the torrented free version over the for-pay legal version, the crack disguised a hidden logic bomb. Those who played the cracked version found that their in-game studios constantly went bankrupt due to piracy. People complained about it on various gaming boards and got a large round of "no duh" and other kinds of head-slaps.
This was, of course, a not particularly subtle jibe at those whose taking of free copies of games is harming independent developers. Indies often have to front a good deal of their own money to develop a title and if it doesn't sell they take the loss. Indies also tend to have fewer and lower-cost titles on offer, meaning their revenue streams can be hurt much more by lack of sales - whether that's due to bad reviews, bad gaming experiences, or illegal copying.
Unfortunately, the experiment suffered from being highly atypical. Most indie games are released through third-party services such as Steam or Green Man Gaming and this one was only available to Windows 8 users via Microsoft's service, or to people who knew about the game and went directly to Greenheart's own Web site. This severely limited the possibility of legally acquiring the game and so the comparisons of absolute numbers of legal downloads versus pirated are probably not representative.
Comments (0) + TrackBacks (0) | Category: IP Use
A friend pointed me to an alarmed posting in the British Journal of Photography. The column, by Olivier Laurent, outlines the potential highly negative impacts particularly for photographers of a new copyright framework that is wending its way through the British legal approval process.
The original goal of the framework is laudable: find a way for people to be able to make use of orphaned works - those items presumed to be under copyright but whose owners cannot be located. As copyright terms continue to be extended more and more work exists in this weird limbo state - someone has the rights, but may not even know it or be interested in defending those rights reuse of these works wouldn't harm anyone, but is still forbidden by the default copyright regime.
Unfortunately, it appears from Laurent's summary that this initial intention has been implemented in a particularly dangerous way for photographers and this has led to a large group of people and organizations concerned with photography - everyone from the Thomson Reuters news agency, the massive Getty and Corbis image archives on down - to try and stop this framework from becoming law.
The issue seems to be that the framework does not contain strong enough requirements on someone who wants to determine if a photograph is orphaned. In particular, it appears that an absence of photographic file metadata may be taken as indicating an image is not copyrighted. Even if the text of, say, a blog post using an image contains copyright/ownership information, image searches often present the pictures in a context-free way so you don't see that annotation. To make matters worse, many popular sites that allow photographic uploading deliberately strip out metadata as part of the upload process (Twitter and Facebook to name just a couple).
Given that we cannot rely on metadata being present, even if the photographer put it there and wants it to remain, it seems like a poor idea to base a decision on orphan status on these metadata. Unfortunately, few alternatives exist. There are registration services and even apps springing up, but nothing with the sort of wide acceptance that would be needed for efficient copyright holder search.
Comments (0) + TrackBacks (0) | Category: Laws and Regulations
April 30, 2013
Who, sadly, deserves it. This is sad because I used to like Lanier. Back in the ancient days, when rocks were soft, I did a little work in virtual reality. I respect the pioneering work that Lanier did in that field. Sadly, he seems to have turned into a cranky old damned-kids-get-off-my-lawn type these days, trading on his past good work to sell books about the impending collapse of things he cares about, and peddle nonsense in major magazines.
Lanier's piece is an excerpt for his latest crank manifesto and it's just astonishingly full of wrong. People who are knowledgeable in one field are not automatically knowledgeable in others - as I so often prove. Here (and apparently in the book this column is excerpted from) Lanier shows that he really doesn't understand economics. In order to understand just how badly Lanier gets it wrong let me point you to this that's-not-actually-true.-at-all. dept column from Mike Masnick at Techdirt.
It's long, but a worthwhile read as Masnick goes point by point over several of Lanier's key economic mistakes and shows why these mistakes lead him to be totally wrong about things like digital music. This reminds me of David Lowery, who at least has serious music cred but who also takes a nearly entirely wrong approach to understanding the future evolution of digital music.
Where Masnick scores his best point - and where Lanier does so much worse than Lowery - is where Lanier appears to want to rewrite history (Masnick calls him out for "lying") and that's really a shame. People may not be able to be expert in every field, but good smart people ought to know better than this.
Comments (0) + TrackBacks (0) | Category: Big Thoughts
April 29, 2013
Blink ›
Microsoft Appears Ready to Relent on Xbox DRM
April 28, 2013
In overturning Judge Deborah A. Batts's decision, the Circuit court has ruled that her novel interpretation of fair use evaluation conflicted too much with established law and precedent
.
Quick reminder: fair use is not an absolute doctrine. Rather, it's a series of tests and criteria applied to a reuse that might be copyright infringing to determine whether infringement applies. Different courts have used different sets of criteria or weighed them differently, and interpretations have shifted over time. For example, recently it has been much harder to get fair use protection for parody and other humorous forms of commentary.
In this case, the question was whether Judge Batts's criteria that a reused work must somehow be "transformative" was an acceptable fair use test. Her ruling was generally acknowledged to be somewhat novel and raised concern particularly in the art world where reuse of images is common. It was particularly troubling as the case at hand concerned work by artist Richard Prince, who created new works of art based on photographs from a book. Prince's works were found infringing at trial level based on this new criteria, but his conviction is now overturned.
Comments (0) + TrackBacks (0) | Category: Laws and Regulations
April 23, 2013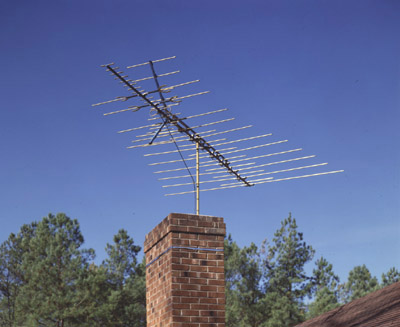 "Aereo's very existence is testimony to the silliness of the status quo" - or
so says Felix Salmon in a blog post this week
. Salmon joins the lineup of those predicting the death of broadcast TV, a scenario about which I'm not entirely certain.
See the analysis by Skip Sauer that I linked to back in January
.
Using Aereo's odd business model as a jumping-off points, Salmon looks at the reality that what we currently think of as "broadcast" television channels are currently getting more revenue from retransmission fees paid by cable companies than from direct advertising (though he doesn't provide data, which would be nice - anyone got those numbers?). If that's really true then these companies could potentially just shut down broadcasting which would kill Aereo without having to win court battles. Doing so would also give them more leverage with the cable companies.
If broadcasters aren't going to use that spectrum, who will? Salmon believes that the spectrum will be auctioned off and bought mostly by cell and wireless data providers. This would, he says, "create more value." I'm not sure for whom this value would be created, though, and I should point out that as long as high-speed Net penetration in the US remains as crappy as it is (not universal, non-competitive, and stupidly expensive) then the idea of just handwaving away broadcast looks remarkably parochial. Sure, if you live in NYC like Salmon does (or near Boston as I do) then the loss of broadcast isn't something you'd notice. Drive an hour or two away from those major metro hubs, though and you bet there are a lot of people who would be well and truly pissed off if broadcast suddenly vanished.
Comments (0) + TrackBacks (0) | Category: IP Markets and Monopolies
Blink ›
Aereo Expands
I got a press release from Aereo today indicating that they are going to launch in Boston in mid-May. Significantly, this is outside the Second Circuit, where Aereo recently won its appeal. If I was a betting man I would bet that this will be an invitation for the broadcasters to file a new round of lawsuits in hopes of finding a friendlier ruling and creating a variance in opinions that could pressure the Supreme Court to revisit the 2nd's decision.
April 22, 2013
Blink ›
MSF Joins Opposition to TPP
Author, artist, and web-comic maker Ursula Vernon has an interesting piece up on her "Tea with the Squash God" blog about the equivalence of these two forms. At least, as they're currently constituted, the two art forms share a lot of features, not least of which are their lack of ability to make a lot of money for a lot of people.
Vernon recounts her own experiences as a self-published author, as an author who has worked with publishers, and as a comic artist. Although she resists drawing bigger conclusions I think her primary thought - there is on one true right way - jibes with what we've explored in this blog. We find ourselves still in the infant stages of both these kinds of publication and it's a mistake to draw too many definitives out of the air just yet.
Vernon's other point I noted is that fans are having a disproportionate effect here. We've noted how fans of some artists - most famously Amanda Palmer - have made the artist's efforts successful well beyond expectations, but what Vernon is talking about is how fans of a genre or artform can shape or stifle debate and particularly criticism. That's a serious problem, not just for the people being criticized or shut down but for our ability to judge, compare, and improve these infant forms.
Comments (0) + TrackBacks (0) | Category: Big Thoughts
April 17, 2013
Blink ›
B&N Tries to Compete in Self-Publishing
April 16, 2013
After a variety of efforts at what I've termed "downstream" fixes to the patent problem, the EFF appears finally to be turning its attention to the source of the mess, issuance by the PTO. The blog post by Daniel Nazer is titled "EFF Politely Asks PTO to Stop Issuing So Many Crappy Software Patents."
Take out the word 'software' and I'd be in complete agreement. Bad software patents have gotten a lot of attention lately but rules for reforming patent examination and issuance need to be universal. You can't just single out bad software patenting practices and ignore errors if they are happening in hardware, biotech, etc. The EFF do focus on a problem that is endemic to software patents - overbroad claiming. In most other fields of patent arts it's necessary for the invention to be narrowly described and for the patent only to protect the specific claims. For example, if I patent a medicine to cure headaches I am given protection only on the specific medicine I disclose in the patent, not on the entire field of headache cures.
The post also renews EFF's earlier calls for source-code submission, with which I sympathize but I think will make more trouble than it solves. For example, what language(s) will be accepted? And how will you prove that two source code submissions are or are not equivalent? I haven't looked lately but I think proof of program equivalence is an NP-hard problem to solve. Really, though, you don't care about the code. You care about the algorithm the code implements, and we have some pretty well-understood ways to describe algorithms without reducing them to specific code forms. Yes, it may take a certain level of skill to understand non-textual algorithmic representations but we ought to expect the examiners of software patent applications to be able to read those, just as we expect other examiners to be able to read mathematical equations, or chemical reaction formulae.
Comments (0) + TrackBacks (0) | Category: Big Thoughts
April 10, 2013
Blink ›
Patent "Monetization" Entities... Which is to Say, Trolls
A study report out of UC Hastings College of the Law reports that "patent monetization entities" - called "trolls" in the headline - filed 56% of patent lawsuits last year, more than double the percentage of five years ago. Hear that, Apple? You get cracking now! On a more serious note, the study also looked at public notification systems and determined that they are woefully inadequate. People and companies are not able to find out when patents are being asserted in lawsuits, which deprives them of the chance to avoid infringement.
April 9, 2013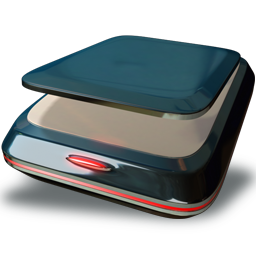 Joe Mullin at ars has a fantastic piece up this week on MPHJ Technologies
and the swarm-cloud of shell entites and legal firms that surround them. These guys appear to be everything that is wrong with NPEs - patent trolls - and they appear to be among the most pervasive and organized such
shiver
I've ever seen. They're sufficiently bad that they got mentioned in Congress.
Unfortunately, bad as they are, they appear to be at least surface-level legitimate, though Mullin has some fascinating background about just exactly who these guys are that have been hired to carry out the collection part of the plan. This brings me back to the point I keep harping on, which is that we created this mess ourselves and we're not going to fix it until we take serious steps to reform the patent-issuing process itself. Radical things, like hiring more (and more qualified examiners), permitting summary rejections of trash that is clearly intended just to clog up the system and drag everything out, establishing compulsory licensing regimes, and preventing Congress from filching the fees that the USPTO extracts and that ought to be used to fund most of these improvements. Crazy stuff, I know.
Comments (0) + TrackBacks (0) | Category: IP Abuse
April 1, 2013
After last year refusing to shut down Redigi on the Cartel's say-so, Manhattan District Judge Richard Sullivan has handed a win to Capitol Records on almost all counts. Sullivan's decision (PDF here) is a grant of summary judgment after oral arguments on the motions were heard last October.
(thanks to Doug Pardee for the pointer to the decision PDF)
Sullivan's ruling appears to rest on his belief that Redigi in fact creates new copies of the digital files, despite its efforts to avoid doing so. Creating a new file would of course be an infringement and thus would not invoke the first-sale rights. The Reuters story indicates that Sullivan's ruling takes this into account - specifically Kirtsaeng - but the question still remains. If Redigi can attack the core conclusion of making a copy, they may still be able to operate under first-sale doctrine.
Unfortunately, Redigi does not have big-name deep-pockets backers like Aereo so if they are going to continue this fight it's going to be an expensive proposition. At press time they weren't revealing their next move, but honestly they're going to be on the hook for big bucks no matter what since Capitol is sure to press for large damage sums at this point.
Comments (0) + TrackBacks (0) | Category: IP Markets and Monopolies
Somewhat to my surprise, Mike Schroeder of Aereo wrote to me today to let me know that they had won a round at the Second Circuit. Specifically, the Circuit ruled that there was no evidence that the Cartel was likely to prevail at trial which would support a preliminary injunction.
This means things move forward on two fronts: without an injunction that would shut it down, Aereo is free to go on building its business. However, as Stelter points out in that Times story, the next step is almost certainly for the studios and networks that wanted the injunction to go to trial. Just because two of the Second Circuit's judges didn't feel an injunction was warranted is no guarantee of a win at trial and even if Aereo wins there it will almost certainly land back at the Second as the Cartel will appeal a loss again. As I noted last year, this case appears to be bringing the nutcases out of the woodwork, but I don't think the Cartel is being particularly nutty here. They're just trying to use their deep pockets and shark teams of lawyers to wear down Aereo and its backers.
The ultimate stop for this case is likely to be SCOTUS, which is going to have to decide if the so-called "Cablevision loophole" on which Aereo has carefully constructed its business model is valid.
Comments (0) + TrackBacks (0) | Category: IP Markets and Monopolies
March 25, 2013
I'm pretty sure I'm indebted to Warren Ellis for this pointer: The Private Eye comic. It's a story-based comic by Marcos Martin (Daredevil, Spiderman, art) and Brian K. Vaughan (Saga, Ex Machina, writing) that is being put out in DRM-free, pay-what-you-think-it's-worth style. You can preview on the site, or direct download the unencumbered files. The creators are quite honest with a simple pitch: you pay us to make this comic and we'll make more. There's no charity or fancy rewards. This makes it much more like NoiseTrade, except for visual artistry. It's refreshing to see more people trying out these new models and I wish Martin and Vaughan well. If their creative style appeals to you (and I think many Warren Ellis fans will see the connections) then click the big blue "Buy Now" link at the bottom.
The only thing I'd like is a little more clarity in pricing. It would be nice to see a suggested price, or average price paid information (a la Humble Bundle). This series could go up to 10 issues, at 32 pages per which is a pretty hefty output but it's not clear whether you're paying now for the premier issue or subscribing for the whole series. Obviously people are free to choose the option that they like, but guidelines and suggestions would help me, I think.
Comments (0) + TrackBacks (0) | Category: IP Markets and Monopolies
March 22, 2013
Blink ›
Legal Snark is Good Snark
David Post, writing at Volokh Conspiracy on the Kirtsaeng decision, is worth quoting entirely: The Court – in a utterly brilliant opinion by Justice Breyer, a minor classic of the "here are all the reasons why my arguments are better than yours" school of opinion-writing — rejected Wiley's argument and refused to impose the geographical restriction Wiley sought.
March 21, 2013
Earlier this month,
Nate Thayer, a freelance journalist and investigative reporter was contacted by The Atlantic
. The editor there wanted to re-use some of Thayer's posted writings; he asked Thayer to shorten the piece and to be willing to have The Atlantic use the shortened piece for free.
Thayer wasn't happy about being asked to work for free, and posted the editor's request along with some heated response, highlighting his career as a professional journalist not to mention his need to pay bills, feed his children and so on. In general, Thayer noted, "[I] am not in the habit of giving my services for free..."
Thayer's public scolding brought a number of responses, two of which I want to visit, and to draw parallels with other things here and elsewhere. First up, Cord Jefferson wrote a piece for Gawker, which brings up an important point: who's really paying?
When people work for free, particularly in businesses like writing, they are often able to do so because they have other resources they can draw on. A "day job" or friends and family can provide the financial resources necessary for someone who isn't able to get paid at writing to pursue that vocation. Crucially, external financial resources may enable someone to tolerate the zero- or low-wage situations that interns and freelancers find themselves in and that then lead them to the higher-paying or even salaried opportunities. Jefferson points out (I think correctly) that this unacknowledged dependence on outside resources leads to a self-selection process whereby people who have access to those resources (coarsely, to a rich family) get those opportunities whereas those who come from lower economic status are denied them. People in lower economic status are much more often non-white or single working parents - which is to say, women. Since they do not have the resource cushion to survive on the "work for prestige" rungs of the ladder they are thereby denied the opportunity that more well-off (and more often white male) people have. Thus the "work for free" regime acts to perpetuate racial and gender inequalities.
So far so good. Unfortunately the last two paragraphs of Jefferson's essay go off the rails as he chooses to misinterpret and attack Amanda Palmer and her TED talk. First of all, calling Palmer "wealthy" is almost certainly factually incorrect. But more importantly, Jefferson claims that Palmer's talk is promoting the ideas "...that artists should be willing to work for free." Say what? Certainly that's not how I or most other respondents I've read heard that talk, which seemed to me to be encouraging people to ask for things, including money.
Leaving aside the last two paragraphs, I also want to highlight the response from Ta-Nehisi Coates who happens to be Black and has the singular point of view of writing regularly for The Atlantic. Coates' reply column was titled 'Lucrative Work-for-Free Opportunity' and told his own story of receiving a similar offer to the one that offended Thayer. Coates was solicited by Matt Yglesias to write for The Atlantic in exchange for the greater exposure rather than for a by-the-word payment rate. Like Thayer, Coates was an established writer at the time and also like Thayer he was a struggling professional with bills to pay.
Coates took the offer, negotiating his ability to commit to what Yglesias wanted with his own need to publish his own things. He highlights the fact that this is common practice in the industry, but also calls Thayer's tactics (such as publishing private emails with names attached) into question. Yes, Coates says, it would be nice if the industry could provide more living-wage positions to alleviate the kinds of disadvantaged situations that Jefferson talks about. But it's also true that right now The Atlantic is employing more journalists than ever before.
Which leads to the point of this long-winded think piece: it's a continuation of our discussion of what it means to be an author in the 21st-century media environment. We've been conditioned to think of a "successful" artist as one who sells a million records or has a million followers/fans/readers/whatever. But if you price your offerings right (as Felix Salmon argues and I agree) then you don't need the superstar/megahit/blockbuster model to be successful. Palmer's Kickstarter gets mentioned for its dollar amount a lot - Jefferson highlights its dollar totals - but few people seem to notice that there weren't that many people backing it. A few tens of thousands. That's a highly replicable model - at least much more replicable than the blockbuster/megahit model.
The challenge is that making this model replicable requires new ways of business. As Palmer and others have said, this model works best if you are an extrovert. If you are comfortable asking for money, asking for crash space on tour, asking for a loaner piano to practice on, asking for a stage prop to be delivered, then you can move faster and get more done - at the 'cost' of intensive fan service. Not every author or artist is comfortable doing that, but that's OK. It's not a flaw in the model, it's a business opportunity.
Filling this need means we'll see the emergence of a new class of intermediaries. Just as many successful authors today have "web goblins" (as I think Neil Gaiman calls his Webmistress) or other staff who maintain their online presences, other artists are going to need social media intermediaries to handle that fan service. This is no different from the need authors have for traditional literary agents or performers have for tour managers. Performing is a business; people in business hire out the parts they can't handle themselves. Some of those hired people are called things like 'accountant' and some are going to be called 'twitter wrangler'. Shy performers (writers, artists) will have more need of these people than extroverts but that's not a fatal blow. Sometimes shy performers will have to get by doing things they're not good at because they can't afford to hire people, just like musicians starting out today often have to book their own shows.
Or maybe these artists will learn to ask, and somewhere within their few thousand fans will be someone who knows a club owner and can book a gig. That fan may even do it for free because, after all, there is something to be said for prestige.
(I am indebted for many of the ideas in this post to a fine group of savvy friends, many of them writers in their own regard. In no particular order thanks to JC Chatelain, Fred Barrett, David Weinberger, John Sundman, and Joe Mahoney. You should buy their books.)
Comments (0) + TrackBacks (0) | Category: Big Thoughts
March 19, 2013
Blink ›
As Usual, SCOTUSBlog is Spot-On
Thanks to my friends at Owner's Rights Initiative I just got word that the Supreme Court decision in Kirtsaeng v Wiley has been issued, and the decision has gone 6-3 to Kirtsaeng, reversing the Second Circuit.
Publisher's Weekly confirms - as of this writing there hasn't been a statement yet from Wiley, nor have I had time to read the decision and dissents or concurrences. I'm sure there'll be more to say later. But for now all libraries, individual sellers, used bookstores, and the rest of us can breathe a sigh of relief.
ETA: decision is here. I'm still reading it, but the first thing that strikes me is it's a fairly odd alliance of Justices. How often will we see Kagan and Alito filing a (concurring in this case) opinion together?
Comments (0) + TrackBacks (0) | Category: Laws and Regulations
According to a Reuters story earlier this month filed by Anupama Chandrasekaran, an appeals board in India has upheld a scheme permitting a generic local version of a patented anti-cancer drug to be manufactured. The local maker, Natco Pharma, is required to pay the patent owner Bayer AG, a 7% royalty on its sales but will be allowed to continue vastly undercutting Bayer's monopoly prices.
Natco's manufacturing is protected under an Indian national compulsory licensing scheme that follows the guidelines set out under TRIPS, a WTO-governed international trade agreement. Bayer has said that it will continue to fight against Natco and other country-local producers who are targeting lower-income buyers and in the process disrupting big-pharma international monopolies.
As I've made clear in the past, my sympathies in these cases are divided. Development and testing of drugs is a socially valuable but intensely expensive undertaking. Until and unless governments are willing to shoulder the entire burden of this process we must rely on commercial companies to do it. These companies need to be compensated for their costs of research and development and they need to make profits to stay in business. It's not enough just to make money on some drugs - if companies only have incentives to produce certain kinds of drugs then treatments for important conditions will lag. The sad state of anti-malaria treatments versus, say, expensive first-world mental health medications demonstrates this clearly.
However, the reason these medicines are so socially valuable is that they are often life-saving. They may be the only thing standing between millions of people and significant suffering or even death. Companies that are granted special rights such as manufacturing monopolies (patents) need to be willing to give up something in exchange - likely that means giving up some of their possible profits in order to ensure that life-saving medicines are more affordable.
Comments (0) + TrackBacks (0) | Category: IP Markets and Monopolies
Ever since
the announcement that Amazon had been awarded a patent on reselling used electronic goods
there's been ongoing consternation from some authors that this will herald some new version of the end of the world. John Scalzi famously declaimed that he'd rather people pirated his books than give more money to Amazon by acquiring legal used copies. Presumably he feels the same way about Apple, which claims to have its own patent on a digital objects marketplace, and
ReDigi which - while being sued over its plans for a used MP3 marketplace
- has also made noises about applying its technology to e-books.
Earlier this month, Jenny Shank put out a piece for PBS's Mediashift interviewing Scalzi and Ayelet Waldman, another author who sees doom on the horizon. Shank poses the headline question "Will Authors be Compensated?" to which the answer is self-evidently "no".
More elaborately the answer is "No. You don't get compensated for sales of used physical books; why do you think e-books ought to be different?" Well, for one thing a used electronic item doesn't degrade in the way that a physical item does. There's something nice about buying a pristine copy of a book and every used-book marketplace I know of requires sellers to state the condition of the book because a sufficiently degraded physical book can be unpleasant or impossible to use.
In theory, if there are pristine copies of e-books out there it will destroy the marketplace for new copies. Except there are already vast stocks of pristine physical books around. Ever heard of overstock? Or check those condition listing for physical books. I bet you can find descriptors like "unopened" or "still in shrink-wrap" or "pristine" or "like new". It's true that not every copy is like that, but it's simply false to assume that every used book is lower quality.
Scalzi and Waldman wail on at length about how authors need to get paid, a philosophical foundation I share. But the used book was sold, and the author did earn her or his money on that sale. That, as I said last time, is the entire point of first-sale doctrine. If authors or publishers feel that used sales are taking some amount away from first sales then the proper response is to increase the price on first sales to compensate. Teeth-gnashing and trying to shut down entire commercial marketplaces is a sorely misplaced sentiment.
And speaking of misplaced, I think Scalzi and Waldman would do well to watch Amanda Palmer's discussion of the art of asking. Rather than spending their time and energy trying to figure out how to force people to pay, authors need to learn how to connect with people and in so doing encourage them to help the authors.
(Sorry for the week-long hiatus. An unexpected change in job situation sort of threw me off track.)
Comments (0) + TrackBacks (0) | Category: IP Markets and Monopolies
March 12, 2013
Blink ›
Doonesbury Gets In On The Act
March 7, 2013
A few days ago I noted Felix Salmon's blog entry in which he laid out his case for the freemium marketplace
(although he doesn't call it that). Part 2 went up this week and to my surprise it's also in large part about
Amanda Palmer's TED talk
, which I (and pretty much every blogger on the planet) had noted as being pretty amazing and definitely worthwhile.
Salmon comes in for a mention in the talk, but his reason for posting it is because he wants to talk about the same things that Palmer talked about: how do you convince (not force!) people to pay for what you can offer? This is the flip side of his first column about how to package your product so that it diffuses out to the appropriate audiences. The payment side requires that people - as Palmer describes - overcome a certain shame in asking, and develop a level of trust in themselves, in their audiences (fans, readers) and in the relationships that can be built. Salmon points out that the publishing business has been frankly awful at this, though he shares Palmer's sense that Twitter may create a fundamental change there.
Salmon talks at length about the various models most in use today and argues that there are no sharp necessary distinctions between such things as paywalls and tip jars. In particular, as an economist or a businessperson you might want to try to compute the relative merits or likely payoffs of different models but that's likely an impossible task. What you need to do (like every business) is try to match up your supply and demand curves and make them meet at a point you can live with.
How long you live with it, though, is another problem entirely. Salmon points out that high (or pricey) paywalls may generate more short-term revenue and look better to the current bottom line, which is great if you're trying to pump up your stock price or make yourself look like an attractive buyout target. But they may be killing you long-term as your current readers die off or move on and your paywall not only shields you from those who want to rip off your content, it also makes you invisible to new people who are searching.
This matters because you're probably not talking about reaching audiences of millions or even hundreds of thousands. Palmer's fan base is probably in the tens of thousands and that's probably about the right size, for her. Salmon notes that the Internet "...enabled smallish numbers of people to pay modest amounts of money..." and that can add up to a sustainable model. This is, I think, the answer to the question I started gnawing on in January: how many people can be counted on to sustain a writer?
The answer is "probably not a lot, but that's OK" because if a few tens of thousands of people can be enough then there's a lot more subscriber base to go around. I'm trying my own little personal experiment in this area, seeing how many Kickstarters I feel comfortable backing. Right now I think my appetite is something like 1 or 2 a month at probably $20 or $25 each. We'll see how it goes.
Comments (0) + TrackBacks (0) | Category: Big Thoughts
March 6, 2013
Well, that didn't take long. A couple days ago I noted that both the Obama Administration and the FCC had weighed in as being opposed to the Librarian of Congress's decision not to renew the cellphone jailbreaking exemption to the DMCA. I closed by wondering aloud who was going to move next.
Well it turns out that both Congress and the EFF have decided to take up the issue. CNET's Declan McCullagh provides a brief history and overview. (I have to wonder if he'll be allowed to continue reporting on this once CBS figures out that DMCA exemptions and changes to the law are not in their corporate interest. But I digress...)
Congress, in the personage of Senator Ron Wyden (D - Oregon), introduced a bill intended to fix some of the DMCA's problems. At the same time the EFF, startup incubator Y Combinator, the Mozilla foundation, and Reddit got together to launch FixTheDMCA.org, which is specifically focusing on repealing section 1201 of the bill - that being the anti-circumvention provisions.
As McCullagh points out, past attempts to modify 1201 have raised the full ire of the Cartel, which may be why Wyden's proposal is much more modest. Modest or not, I suspect we're going to see a lot of FUD raised around Wyden's bill.
Comments (0) + TrackBacks (0) | Category: Laws and Regulations
IPWatch blog has a fairly neutral summary up following oral arguments in Monsanto v Bowman. My money has long been on Monsanto in this case, but I don't like that answer.
It seems that most of the parties in this case also don't like that answer, and for good and sensible reasons. I was particularly taken by Bowman's lawyer's argument that a finding for Monsanto would elevate patent rights over personal property rights. This is a powerful point and highlights some of the great contradictions we've built up in our current maximalist system. I wonder how my libertarian friends see this, as many of them are highly respectful of property rights, but also feel that government should not interfere in business market practices. Does the trump card of personal property rights in this case mean that Monsanto's business model must fall?
And if it does fall, what does that mean for the patent system in general? I can see no rational basis to distinguish a biological machine from a physical one and grant patent protection only to produces of the latter, just because of the composition of the machine. Our notion of what makes a "natural" object in the world versus an engineered object may also have to change as we learn more about "horizontal" DNA transfer (see here in Biology Online and here in a story about how blood-sucking insects may be part of a process of horizontal transfer in humans). So it's not a good solution to say "well, just don't allow patenting of biological machines".
It also seems clear from the summary that SCOTUS understands that the patent system's "exhaustion doctrine" isn't sufficient here, either. I suspect we're going to see this question come up again, soon, as we're not far from a world in which 3D printers can print out all their own parts, after which assembling the parts into another 3D printer that can self-replicate won't be far behind.
Comments (0) + TrackBacks (0) | Category: IP Markets and Monopolies
March 4, 2013
Remember
that petition started at whitehouse.gov for people to advocate for the continuing ability to unlock their cellphones
? Well, the official response from the Obama administration is in and, to my surprise, it's a very clear "yes you should be able to do that."
In fact, the official response from R. David Edelman published this afternoon went further and included tablets and other mobile devices. The response, which is fairly lengthy, notes that this is consistent with past administration position, as published by the Department of Commerce's National Telecommunications and Information Administration. The NTIA had in fact recommended that the DMCA exemption on unlocking be maintained, and the administration is reiterating and stepping up that position.
Unfortunately, the administration can't single-handedly order this done. As the response points out the decision still lies with the Librarian of Congress, though other agencies such as the FCC are sure to get involved. FCC Chairman Julius Genachowski has also chimed in his agreement with the administration on this issue.
So, what does the Librarian have to say? Um, nothing. To be fair, the brief response acknowledges that the White House has weighed in. Not that they're going to do anything about it, but at least they acknowledged.
It will be interesting to see who moves next in this little Mexican stand-off. As of now the rule is still in place - if you bought a new phone after January of this year you can't legally jailbreak it.
Comments (0) + TrackBacks (0) | Category: Laws and Regulations
Blink ›
3D Printing Patents Not Such A Big Deal After All
If by now you have not seen Amanda Palmer's TED talk, go watch it. I'll wait.
Pretty much ever since she put her Kickstarter in motion a bit under a year ago one lingering question has been whether this sort of thing is unique to Palmer, or whether there's something reproducible in this experience. Although it's not framed as such, what I hear Palmer saying in her talk is "Here is how I did this and here's what you can try, too."
It's not about the details (which is good and right for a TED talk) - it's about the philosophy. Although the talk is titled "The art of asking" and Palmer talks extensively about her experiences asking, the secret sauce for me is in her discussion of trust. You could equally well title the talk "The art of trusting" as she talks about the degrees and kinds of trust she has in her fans and how that affects what she does with her music.
In particular, she says she never tried to "make" people pay for the music; she asked people to pay and as she says,
When you connect with them, people want to help you
Connecting isn't easy, particularly if one is not a naturally outgoing or gregarious person. Neither is trusting. But both are skills that can be practiced and if anyone is going to replicate the AFP model, they're going to do it using huge elements of connection and trust.
Comments (0) + TrackBacks (0) | Category: Big Thoughts
March 1, 2013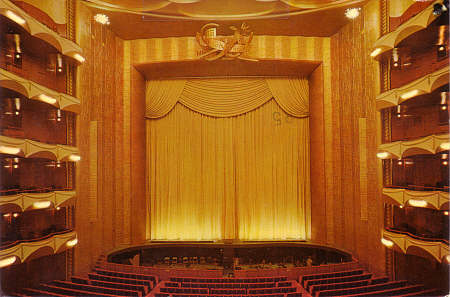 I'm trying to remember how long ago it was that Cory Doctorow wrote, "Giving my stuff away is selling the hell out of it" or words to that effect. (Actually, I don't have to remember because
the Internet remembers it for me
.) The notion that giving people something for free would entice them to pay more is as old as coinage, I believe.
For a long time the notion of giving your stuff away was buried from mainstream sight. Buried first under the glare of celebrity/blockbuster/mega-hit productions in which corporations made stars of people and shows and books and things for which people paid ever-increasing prices. Then it got re-buried under an avalanche of FUD about piracy and sharing.
But of late the notion of free is making an important comeback. In gaming, there's an entire genre of "free to play games" in which you get the game for free and pay for things you want related to the game: cosmetic items, power-ups, unlocks of special features, more capabilities, etc. Authors and musicians and other creators have recognized the power of giving their things away to connect with audiences, build loyal fan bases, and maybe put up a tip jar so people can pay if they think it's worthwhile.
This week, under the title "How to get people excited about education", Felix Salmon posted about what I would call the economics of some of these freedom-driven models. In particular, he talks about the spectrum of education experience that ranges from massive open online courses (MOOCs) to individualized, in-class direct education. His argument is these are complementary, not competitive products. Giving away your lectures via YouTube isn't going to cut into your enrollment, he argues. It's going to build your brand and name and value and while it filters out those who don't have the drive or money or time to sit through intense graduate-level education courses, it's also going to select for the people who do have those things, and bring them to you.
He points out that the same model of increasing yields as you increase costs can be made to work in other areas - his second example is about the Metropolitan Opera and he concludes that,
...the more you give such things away, the more demand there is for the very expensive live product
Yes, exactly. Salmon calls these different offerings "diffusion lines" as in different ways you get ideas and content out to people. And he argues that this kind of thinking can be the basis for what I would see as a broadly economically sustainable set of marketing and business models.
Comments (0) + TrackBacks (0) | Category: Big Thoughts
February 26, 2013
Blink ›
Fighting Trademark Trolls (and Winning)
My colleague art medlar sent along an interesting point on the way PeerJ is accomplishing its disruptive pricing.
ETA: I am editing this article to correct errors of fact. As always, any mistakes here are my own fault.
In a word, they're socializing the cost. The price PeerJ charges you is, in effect, a fee to submit. There's no guarantee that your article will be published, only that by paying the $99 fee you'll get it reviewed.
ETA: Peter Binfield, the publisher of PeerJ and Jayson Hoyt, the CEO, have written comments you can read below kindly letting me know that I've misunderstood the model. There is indeed a $99 up-front option, but it's not required. If you choose not to pay that and do get published you pay a $129 cost.
This compares with a PLOS publication like PLOS1 that might not take your article for review but if it does so it pays the cost at that time for you and only on publication do you pay your $1350.
Well, a little math will show you that if they publish 1 out of every 14 submitted articles then PeerJ has a better revenue model. The publication rate for submitted articles at most high-quality journals is probably less than that. Many journals don't publicize these rates (presumably to avoid discouraging potential authors) but a rate of 1 in 20 or 1 in 25 would not surprise me. In fact, one of the things that makes certain journals so prestigious is that they are hard to get into. Often an author will find that a very good paper isn't published not because of anything to do with the paper but just because the journal only has resources (pages, editors, reviewers) to handle a fixed number of submissions. A common academic strategy is to submit a potential publication first to the best-possible venue for it and if it's not accepted there then turn around and re-submit it to other places.
ETA: Binfield wrote in his comment that they "...expect to end up accepting ~70% of all submissions". That's a fantastically high rate and assumes a level of quality in submitted papers that was not present when I was doing academic peer reviewing. It will be interesting to see what the numbers end up being.
The review-reject-resubmit cycle can lead to long delays for publication, which in turn relates to another pointer art sent: a notice in Nature's blog about the White House's incremental move toward open access. The new policy is that "taxpayer-funded research should be made free to read after a year's delay" which seems like a lot on the face of it but is still shorter than the often multi-year delays involved with pay-subscription journals.
It's progress. Slow, but it's progress.
Comments (0) + TrackBacks (0) | Category: IP Markets and Monopolies
February 25, 2013
Once upon a time Dave Barry wrote a great column about how corporations in general used the phrase "for your convenience" to mean "we're doing whatever the hell we please but we want you not to hate us for it." Companies make changes that people hate but slap the "for your convenience" label on it on the theory that people are stupid and easily duped. His edge case example was something like a supermarket announcing "For your convenience we've filled the parking lot with rabid weasels. Have a nice day."
It's good to see we've made progress. Here in the 21st Century, nobody pretends that turning ISPs into copyright cops is for anyone's convenience except the Cartel's. Now we just spy on you, screw with your Internet connection, and sue you because you use P2P services.
Sadly, WIRED's coverage is lame, excuse-filled, and lacking any sense of appropriate moral outrage, which is slightly surprising given their recent misfired spasm over 3D printing patents. Here, let me fix that for you.
Where David Kravets wrote "online copyright scofflaws" you should read "anyone who happens to have the misfortune to be assigned responsibility for an IP address that the Cartel thinks is doing something wrong." Because, remember, that's what we're about here - taking IP addresses and smacking people for things we claim were done at those addresses. The Cartel can't even be bothered to remember its own history, which involves claiming that mysterious "Someone Else" used RIAA-owned IP addresses to pirate content.
Where David Kravets wrote "backed by the President Barack Obama administration" you should read "pushed by the Cartel flunkies who have entirely captured the DOJ and the US Copyright office in the last four years." I doubt Obama gives a rat's ass about this stuff, but you can bet that the people at DOJ who are eyeing juicy jobs at major studios and labels after their tenures in Washington are done.
Where David Kravets wrote "To be sure, the deal is not as draconian as it could have been" you should read "Somehow the ISPs managed not to cave entirely to the Cartel's demand that people associated with IP addresses it doesn't like be tarred, feathered, and dragged through the public square, as if piling on ever-more-draconian measures would somehow eradicate hundreds of years of people sharing creatively."
OK, I give up. I can't even maintain a sufficient level of outrage to make this entry funny. It's pathetic, it's sad, and it's hopeless. No one elected the Cartel to enforce laws and I certainly didn't pay my ISP hundreds of dollars/year to filter my content. I eagerly await the inevitable day when DOJ is forced to degrade its own network because, hey, people are using DOJ IP addresses to torrent movies, too.
Comments (0) + TrackBacks (0) | Category: Laws and Regulations
February 23, 2013
Despite some apparent language translation issues, Eurogamer is confidently reporting that the just-announced Sony PS4 - their next-generation game console - will not block people from playing used games.
If you read my lengthy yard-sale post earlier this month, I discussed how the new consoles coming out - Microsoft are apparently debuting theirs at E3 - have been rumored to have functionality that would hamper the playing of used games. Sony, despite having been granted a recent patent in this area, appear not to be doing that. The money quote is: "[gamers] purchase physical form, they want to use it everywhere, right? So that's my expectation."
Instead, what appears to be happening is a more gentle approach, whereby Sony are planning to roll out a variety of services such as streaming, cloud-based game libraries, and so on. These services should get people used to the idea that a console game isn't just a cartridge and if the services are priced to be competitive with existing game stores such as Steam, the gamer will get used to frequent sales and when they want cheap games they'll buy from these services.
I think this is good news for gamers, good news for first-sale rights, and good for the marketplace. Now to see what Microsoft's answer is.
Comments (0) + TrackBacks (0) | Category: IP Use
February 22, 2013
Blink ›
New Models, Hidden Sponsors?
February 21, 2013
Blink ›
Why TV Ad Revenue Goes Up and Internet Ad Revenue Goes Down
This is pretty far off the nominal Copyfight beat but I could not resist pointing to Felix Salmon's column on "Content economics." It's a very good look at why Net advertising is not the same as/does not replace TV advertising and why broadcast TV can keep raising its prices even as its viewership shrinks. Hint: it's all about the fragmentation.
Blink ›
Indie Booksellers Sue Amazon, Misunderstand "Open Source"
February 20, 2013
WIRED published a piece this week by Joseph Flaherty under the inflammatory headline, "How Big Business is Stymying Makers' High-Res, Colorful Innovations"
. A more appropriate title would be "Patents appear to be working in the 3D printing field like they work in most other manufacturing fields." That, however, wouldn't sell more ad space.
Flaherty's issue appears to be that there are patents covering aspects of 3D printing and therefore companies are not inventing things de novo without constraint. This is hardly a shock - every business of the last couple centuries has been born into a world where patents existed and some of those patents were even relevant to the new field of business. Indeed, the point of a patent is that you've introduced some innovation or improvement, often by improving upon existing related processes. Much of homebrew 3D printing is innovating and improving on the areas of 2D printing and process manufacturing that have existed for decades. To find that there are relevant patents is far less surprising than it would be if there were no patents.
Furthermore, although the last few years have seen a surge of companies, models, and innovations in 3D printing, the ideas and technologies go back quite a ways. Again, older technologies are often covered by patents, upon which new inventors improve. The specific 10 patents that Flaherty highlights seem pretty normal to me, despite how much he wants to hype things up for this story.
What do you do in such an environment? Well, you do what businesses have always done - you deal with the existing intellectual property. You can license it, innovate around it, show that your machine or process doesn't infringe the specific claims of the patent, file a patent on your improvement that cites the existing patent as recognized prior art, and so on. Bringing 3D printing to every home that wants one is a laudable goal but it's no more likely to be "stymied" by patenting than any other home-use machine, though Flaherty seems fond of hyperbolic descriptives like "fortresses of patents".
In fact, Flaherty seems to hyperventilate over companies doing exactly what I describe. He notes that patent #5,387,380 is held by MIT, which licensed it to a company that... hold your breath, it's scary! ... innovated on it and filed its own patents on its innovations. By the way, MIT doesn't sign exclusive licensing agreements - anyone else who wants to go license that patent from MIT and innovate on it is free to do so. He also seems unhappy that the current crop of 3D-printing companies like 3D Systems and Makerbot are themselves applying for patents.
This is just silly FUD. Patents in 3D printing aren't special - they have all the same strengths and weaknesses as patenting in other industries. It's just that home 3D printing is hot right now and sexy and ... well, that sells more ad space.
Comments (0) + TrackBacks (0) | Category: Counterpoint
February 19, 2013
Blink ›
Whitehouse Petition to Reinstate Cellphone Jailbreak Exception
February 15, 2013
About a year ago a fair kerfuffle emerged as academic authors began to revolt openly against Elsevier, the biggest and probably greediest of the academic publishing dinosaurs.
As I and others noted back then academic publishing is a gigantic scam in which free labor (peer reviewing) is used to filter works submitted for free by people (researchers) who got other people (usually taxpayers, corporations or endowments) to pay for the research in the first place. All this free and paid-for-by-others stuff is then turned into extremely expensive dead trees by publishers like Elsevier who charge so much that even very rich institutions like Harvard are saying "enough" and refusing to pay more.
Around that time, Tim O'Reilly put his money behind people who included Peter Binfield, the managing editor of PLOS ONE with the goal of changing the game entirely. The result, known as PeerJ, has been hard at work and this week published its first articles, with a pricing model that - to use a much-abused term these days - is majorly disruptive.
For great details and background I urge you to read the comprehensive piece by Michael P. Taylor at TechDirt. Taylor has one of the first-published articles and he is clearly enthused about this project.
PeerJ promises to combine revolutionary low pricing levels (like, USD 99) with high-speed turn-around, addressing two of the worst problems in academic publishing. PLOS ONE has a great pricing model compared to traditional publishers, but PeerJ blows even PLOS ONE out of the water on pricing. Taylor also reports that PeerJ's user experience is first-class, something that ought to attract academics who are still leery of working with non-traditional publishers.
And yet... and yet, I cannot help re-asking the question that I think forms the heart of this problem: what about tenure? Is there any evidence that, five years on, non-traditional journal publications have the weight and impact that traditional journals do? Because Taylor's subhead is about "the moving-prestige-to-open-access dept" and last time I looked open access wasn't granting tenure, and when you submit a grant proposal to DARPA or NIH or your favorite funding source, they still require you to submit a publications list and they still care where you publish.
Yes, PeerJ is bringing revolutionary and much-needed pricing change. But until someone can show me the professors who got tenured publishing in PeerJ or PLOS ONE, there's still going to be a long distance between publication and prestige.
Comments (0) + TrackBacks (0) | Category: Culture
February 14, 2013
While we wait for
a decision on Kirtsaeng
a couple of interesting news items have crossed my radar and I wanted to write about them together, as they both relate to the marketplace for used electronic goods, and the non-trivial relationship of those goods to piracy. This is a bit of a long walk but I promise it all ties together.
The first item is the reporting around Amazon's recent patent announcement. This isn't an actual service that Amazon is providing, or has even stated that it's going to provide. Instead, it's a patent they were awarded at the end of January that purports to cover a marketplace for digital objects. Putting this out to the news wires is clearly them floating a trial balloon.
The patent (#8,364,595) involves creation of a "personal data store" for the digital objects. While you own the object you get to download or stream it up to a certain number of times controlled by DRM or policy. Since there's already a mechanism in place to limit your access, it's pretty easy to say "OK, I'm done with this object and no longer want it." At that point, your remaining number of accesses gets set to zero, and you can dispose of the object by selling it to Amazon (or whoever licenses the patent) for some amount. The used-object vendor can then either apply some more DRM/policy to give the next owner some more downloads or streams, or just keep the original counter going. Presumably when you buy a used digital object there would have to be some disclosure that your use of it was limited.
This all sounds reasonable to me, but it has raised some ire among people who see it as another way for Amazon to screw authors; for example, John Scalzi opined that he "...would rather you pirate the eBook than buy it used."
His objection is that Amazon would be making money off the used e-book, but he wouldn't. I find this baffling. To my knowledge, Scalzi doesn't object to used bookstores for physical books. I suspect he's also purchased a used CD or LP in his day, as well. As far as I know, in those cases no additional money is flowing to the original author. This, after all, is the whole point of first-sale doctrine, which is at the heart of the Kirtsaeng case. I confess I can't see any significant difference between the e-book and physical book situations. In fact, it's quite possible to buy used physical books right now through Amazon. It just so happens that Amazon has things set up so it's a front for third-party sellers, but it gets money on every sale and in principle nothing stops them being originating sellers. So what's the big deal here?
Other people have a different attitude toward used digital goods, and piracy. Take, for example, games. Right now we're at an odd place in the console gaming industry in that all the popular consoles are using old-generation hardware. New machines are on the way: Microsoft and Sony have both shown previews and talked about their upcoming devices. Both look fairly similar from a hardware perspective, but there's a potentially huge split coming in how the next generation of consoles treats used games.
For a while now there have been rumors to the effect that the next Xbox will try to block users from loading used games whereas the Sony console will allow it, or vice versa. Naturally, this is upsetting to places like GameStop that make a great deal of money from reselling used games. In a speech to the Goldman Sachs Technology and Internet Conference, GameStop's CFO Rob Lloyd showed his company's research that indicated a solid majority of consumers were opposed to having used games blocked and wouldn't want to buy a console which did that. His research also claims that most used games are older titles, with the clear implication that the used market isn't cutting into new-game sales, since the volume of game releases often means that all but the biggest-selling titles are cleared from store shelves within 60 days.
In fact, just as with respect to authors one of the biggest problems for a new or independent game developer is getting noticed. Nobody wants to lose money by having their stuff copied illegally, but if the choice is "nobody notices you and thus nobody buys your stuff" or "people get illegal copies of your stuff, but pay attention" some people will choose the latter. In specific, the indie duo who made the game "Anodyne" have come out and said "It's better to embrace piracy."
In fact, the makers have taken the unusual step of talking directly to people who have illegal copies of the game, asking for feedback, mentions in tweets, and upvotes on
Steam's Greenlight
, which is kind of Survivor for indie games. If this works out, then some people who pirated the game will like it and buy a copy. Some people will talk about it on Twitter and elsewhere, which is free publicity. And some will upvote it, which means more people see it on Steam and buy it because it's cheap there.
And that brings me back around to the console/used games issue. Steam, like Amazon and unlike GameStop or Walmart, doesn't have shelves to empty. Games stay there virtually forever. So long as the maker still exists to provide more license keys, Steam can sell additional copies. Steam has established itself as a place where older games are available at steep discounts. This begs the question of why would you buy a used game when you can expect to get it new from Steam (or Green Man Gaming or similar site)? It's entirely possible that the ubiquity - the effectively infinite shelf-life - of downloadable games will do more to kill the used-game market than anything Sony or Microsoft do.
And that, at last, brings me back around to the "I hate reselling" attitude that John Scalzi expressed above. Because here's the thing: if you can make a game for a console that blocks used games or you can make a game for a console that allows used games, from which you don't profit, which would you do? Well, if you think you'd lose sales to used games then you might want to go with the locked-down platform, just as Scalzi would have you go to piracy before resale. Except you may lose more original game sales because people might not buy that locked-down platform in the first place, as GameStop is arguing.
But if you believe that your game will always be available (e.g. through Steam) to people who want it then you can afford to wait for the less-popular console to gain market share. And of course there's a knock-on effect in that if people see more good games being released only for the locked-down platform they may just swallow hard and buy that platform anyway.
The big deal, then, is that it's not as simple as "Amazon reselling used stuff = bad". It's that we're witnessing a rapid evolution of marketplaces and business models with lots of players jockeying for position, all of which makes me hope even more fervently that SCOTUS doesn't "drop the banhammer" as we gamer geeks say.
(I am indebted to the game journalist who blogs as TotalHalibut, whose commentary in his Content Patch podcast sparked many of these thoughts.)
Comments (0) + TrackBacks (0) | Category: Big Thoughts
I recently blogged about NoiseTrade which, among other things, provides a PayPal-linked "tip jar" for artists who are willing to give away downloadable music in hopes fans will pay something for value received. In today's blog entry titled "Blogonomics, Maria Popova edition", Felix Salmon takes a hard look at the use of a virtual tip jar by blogger Maria Popova (of Brainpickings).
Salmon notes that the tip jar and accompanying text give the impression that the blogger needs the tip revenue to support her hard work. However, a slightly deeper look reveals that not only does she have another "day job" that provides income, she heavily uses affiliate links both on her blog and on social media like Twitter. Her actual income from these links isn't known, of course, but given her popularity and standard conversion rates it's possible to generate estimates. Given that these estimates appear relatively large, it's a fair question to ask whether the tip jar on her blog is actually necessary, in the sense of "I will not have money if you don't leave a tip here."
That's a very different situation from the musicians of NoiseTrade, or even Amanda Palmer's famous Kickstarter. In those cases it's clear that the funding provided by the sponsoring individuals is all there is. It's a level of transparency that may be necessary for this kind of model to work. Palmer's problems with her Kickstarter included complaints about its size - to which she provided a breakdown of how the funds were to be used. It's natural for people to think "hey, you have $VERYLARGEAMOUNT, why do you need it?" and it may be incumbent on those who are asking for public donations to include a publicity/transparency plan in their campaigns.
Comments (0) + TrackBacks (0) | Category: Counterpoint
February 9, 2013
This is more or less the core question posed by music download site NoiseTrade. The site provides hosting and tools for music creators who are willing to give their stuff away, along with a fan-settable slider. This slider, labeled "Tip", gives the downloader the option of paying 1-25 dollars for what's on offer. There are also usually free listening samples so you know what you're getting before downloading.
This is similar to the set-up that many independent artists have on their own Web sites, and the tradition of setting out a tip jar on the piano, or an open guitar case with a few symbolic bills or coins in it is as old as anyone can remember. (I'd be curious to know if this tradition is world-wide. I've seen it in North America and Europe, but not elsewhere.)
In addition to hooking into this old traditional social practice, NoiseTrade provides artists with tools to build "meaningful connections" to their fans. NoiseTrade allows artists to create "widgets" that can be embedded on personal sites and in a variety of social media (Facebook and MySpace are still popular with many artists). NoiseTrade handles the downloading bandwidth and associated technology lifting in exchange for its services. Artists need to have a PayPal account, which NoiseTrade uses as the transfer destination for tipped funds. This means that artists end up collecting less up front due to the service fees but as with any service it means they have more time to focus on their work.
The question, as yet unanswered, is whether this sort of service to facilitate a more intimate connection is worth it. Clearly artists are taking risks - NoiseTrade music is DRM-free and nobody is required to tip for what the artists choose to put up. On the plus side, artists need fans, and need to get noticed. The site promotes artists (via targeted mailings, Facebook, blog posts, and featured sessions) and as with so many creative endeavors it's clear that the biggest problem facing most performing musicians today is getting noticed.
I've signed up for NoiseTrade's email newsletter and we'll see how it works out.
Comments (0) + TrackBacks (0) | Category: IP Markets and Monopolies
February 8, 2013
In a letter posted today on the tor.com Web blog, Macmillan CEO John Sargent announced that they have settled with the DOJ.
The reasons given are eerily familiar these days - the potential downside of a loss was too great to take.
As I noted back in December, Macmillan found itself standing alone against a government opposition that felt it had a strong hand and no inclination to compromise. Unfortunately, this lack of compromise means that the worst parts of the deal are still in place; essentially the deal gives Amazon a big wet kiss and a lot of ability to shape the marketplace. However, as I also posted back in December, we have seen some price erosion in e-books compared to the agency-mandated floors, but not nearly as much as expected.
It's possible, then, that Apple or Amazon won't come to dominate the ebook-to-reader "last mile" the way many of us had feared. But that mostly depends on relying on the good graces and forgiveness of these companies, which I'm not inclined to rely on that any more than I'm inclined to rely on DOJ's prosecutorial discretion. I would say that Macmillan's capitulation brings us to the end of Chapter 1 in the mass-market e-book story, but there are going to be more chapters written, and probably soon.
Comments (0) + TrackBacks (0) | Category: IP Markets and Monopolies
Blink ›
Dear Gamers Workshop, Welcome To Social Media Hell
As I mentioned yesterday, GW has acquired a whole new set of un-friends. Today they hit the bigtime, with a front-page linked article on io9, a very popular site for SF/F/gaming/movie genre fans. Apparently they're also getting thrashed on Twitter. Dear GW, back down now. Apologize. You need to stem this tide. Every minute you let this go on your name becomes more mud. If this goes on for a week it'll take you a year to wash the stink off. The entire Northeastern US is sitting at home under a blizzard and has nothing to do all weekend except talk about how shitty you have been to one of our friends.
February 6, 2013
This is all over my blogroll today: Games Workshop is coming down absurdly, wrongly, overreachingly hard on a small author over its fantasy of having a trademark on the phrase "Space Marines" that prevents others from using that phrase.
The most direct victim at this time is author M.C.A. Hogarth. Hogarth reports on a disheartening, but all-too-familiar, situation in which the big company pulls out the big lawyer guns and picks on the small (mostly self-published) individual who doesn't have the money to fight protracted legal struggles. One of the people who has responded is John Scalzi whose blog entry at "Whatever" points out that not only is this "weak sauce" on GW's part, the story may turn out very differently if they ever try to pull this crap on ",,,an actual publisher, with actual lawyers. That should be fun."
Also chiming in is Cory at Boingboing. Doctorow makes several important additional points, such as this being B.S. because what Games Workshop is claiming is a trademark and DMCA claims don't apply to trademark. Readers may remember June of last year when I questioned another GW use of the DMCA. This seems to be a standard corporate tactic for them, now: grab the nearest legal stick and whack little people with it, no matter how wrong.
Doctorow's post (correctly, I think) also lays some of the blame on Amazon. They had no need to take down Hogarth's e-books. That was a craven corporate decision, and a disappointment. Say what you like about Google, but their efforts with their Transparency Report are setting a standard that other corporations including Amazon could do well to emulate.
So what happens next? Well, readers might want to let Games Workshop know how they feel about this. You can reach them by physical mail in the UK. at Games Workshop, Willow Road
Lenton, Nottingham, NG7 2WS - or if you're more digitally inclined I believe they read and comment pretty regularly on their Facebook page (https://www.facebook.com/gamesworksho