AUTHORS
About this weblog
Here we'll explore the nexus of legal rulings, Capitol Hill policy-making, technical standards development, and technological innovation that creates -- and will recreate -- the networked world as we know it. Among the topics we'll touch on: intellectual property conflicts, technical architecture and innovation, the evolution of copyright, private vs. public interests in Net policy-making, lobbying and the law, and more.
Disclaimer: the opinions expressed in this weblog are those of the authors and not of their respective institutions.

Category Archives
August 31, 2015
Two months ago, advertising agency Ogilvy did a study of videos posted on peoples' Facebook pages and concluded that "73% of the most popular videos on Facebook had been ripped from other websites."
There's a whole side issue here I don't have time to write about, relating to how Facebook has make itself as much of a walled garden as it can, thereby training people that they can't just link to other content, they have to put content into Facebook itself. That they follow this training with other peoples' (video) content isn't hugely surprising. But onward.
Today the company announced that it would begin limited roll-out of a "video matching" technology that would alert creators when matched content was found in a Facebook upload. That seems like a fair first step to me, but it leaves open a lot of questions.
First (OK, I have to go there) why is Facebook still encouraging people to upload videos rather than link to them? Second, what is the success rate of this matching technology, and what's its false positive rate? Third, does the technology have any idea of the difference between a clip (which might be argued to be fair use) and a full-on copy or very long grab, which are much more likely to be illegal copies? Fourth, why is this only being made available to "a small group of partners"? Some pigs are more equal than others, I guess.
On the third point, the BBC story claims that, "...the tool will be able to detect when small portions of stolen content are used in another video without permission." Which is exactly and entirely the wrong way to go about this. Small portions are exactly the kind of thing that are important to use for educational, critique, and other fair uses. If Facebook is going to waste peoples' times chasing after this sort of minima then resources are going to be diverted from the most damaging instances of bucket copying.
They say that the first step is admitting you have a problem. Awesome, step one complete. Now about that effective response...
Comments (0) + TrackBacks (0) | Category: IP Abuse
November 13, 2014
Comments (0) + TrackBacks (0) | Category: IP Abuse
October 9, 2014
If you have not been following the "Adobe is spying on its readers" story this week, let me recommend "The Digital Reader" to you.
In their first piece, they reported on how Adobe was spying on people by collecting data about users' eBook Libraries. Then, after Adobe finally got around to issuing a half-assed statement defending its practices, they published another piece pointing out that Adobe is, at best, using half-truths to try and deflect criticism.
Like, yes, it's true you could have learned that Adobe was doing this if you (a) thought Adobe were total slime and (b) were willing to look on Adobe's Web site for documents showing exactly how slimy their policies are.
TDR's latest piece, from yesterday, reports that Bluefire does not engage in these practices. Bluefire makes Epub Adobe-compatible applications, but seems to have a much more enlightened view of user privacy.
Comments (0) + TrackBacks (0) | Category: IP Abuse
June 15, 2014
I do not think it means what you think it means
. Nice post this week from
Gabriel J. Michael this week at the To Promote The Progress? blog
. In it, Michael demonstrates that he knows more about US Copyright law than the US Chamber of Commerce. This is not surprising, but kind of disappointing.
The CoC posted that "A fair use of a work is an infringement" which is directly contradicted at 17 U.S.C. § 107, which states that a fair use is not an infringement.
To be fair, the distinction is somewhat subtle, because it turns on the notion of how fair use is invoked, as a defense against a charge of infringement. To be charged with a crime is to require a defense against that crime; if your defense is accepted then by definition you did not commit that crime. So it is with fair use - it acts to defend users of material against infringement charges and if their fair use defense is sustained, then they did not commit an infringement.
Subtleties aside, though, you'd expect an organization like the Chamber, which is purporting to lecture people on "5 Copyright Terms We Need to Stop Using Incorrectly", to get its basic facts correct.
P. S. Dear CoC: that should be "Five Copyright Terms..." just in case you take the chance to fix your erroneous posting.
Comments (0) + TrackBacks (0) | Category: IP Abuse
May 27, 2014
As David Kravets reports for Ars
, ISPs who are now part of the Cartel's enforcement arm have sent over 1.3 million infringment notices to customers in the last year.
Is it working? Depends on what you think "working" looks like. If you're the RIAA you spin this as "cautiously optimistic". If you're capable of looking at a calendar you might flip back to the dark ages of 2001 and note that it's been 13 years since Napster was shuttered and the Cartel is still treating its customers like the enemy. You might also note that trench warfare is really dull and unproductive and try to find more interesting things to blog about. Here, have a funny picture of a baby yawning.
Comments (0) + TrackBacks (0) | Category: IP Abuse
February 13, 2014
I don't have a lot to add to Mike Masnick's excellent summary of the Cartel's latest shenanigans. Basically, it looks like the labels cooked up a shell game with ASCAP that was designed specifically to drive Pandora out of business.
Masnick calls this "collusion" which is no doubt correct but I bet you could also apply the term "racketeering" to it. Sadly, I'm not a lawyer because if I was, I'd be out there seeing if a RICO case could be made against ASCAP and its label partners. That would be a damned sight more satisfying than settling with the e-book publishers.
Comments (0) + TrackBacks (0) | Category: IP Abuse
January 15, 2014
The EFF has started to pore through and summarize
the volume of documents that has been revealed through the ongoing litigation/investigation between the FCC and MPHJ Technology Investments.
MPHJ, generally known as the scanner patent troll, owns patents that, it claims, cover any use of scanners to digitize and send documents. Their methods for attempting to enforce these patents have been particularly odious: they hide themselves inside shell companies and misdirection schemes; they mass-mail small companies with obnoxious threats; they try to pressure scanner makers into having the companies that buy scanners pay off MPHJ. They're like the poster children for bad patent enforcement behavior and now that notorious porno-scammers Prenda have gone down in flames MPHJ seems to have the field of disgusting misbehavior largely to themselves.
As such, they've been the target of an FCC investigation and since the FCC has subpoena powers that mere mortals do not posses this has caused a number of documents to come to light. MPHJ has sued the FCC and filed other documents in support of its suit; the FCC has likewise filed documents defending itself against this suit. All these are filtering into the public record, from which the EFF has concluded that these people are festering pustules on the buttocks of the patent system. No, wait, that's my conclusion.
What got me to write about this is that the EFF has finally said something I've been banging on about in this blog for years: the root of the problem is crap patents, which enable bad actors like MPHJ. EFF's blog posts notes that the patents are "too broad and vague" and even admits that the current Congressional legislative proposals "would largely fail to address the underlying problem of patent quality."
The EFF seems to think that because SCOTUS agreed to hear Limelight v Akamai and Nautilus v Biosig this will somehow "get at the heart of the patent quality issue". Yeah, I'm not so sure. Given the hash that SCOTUS made of the Mayo case I am not hopeful.
Comments (0) + TrackBacks (0) | Category: IP Abuse
December 21, 2013
According to Mike Masnick at Techdirt, Mother Jones has discovered a hilarious goof. A document that the ACLU has been trying to pry loose (and could only get a heavily redacted version of) was left in the open at the Library of Congress because someone at the FBI tried to register it for copyright. Yes, really.
As Masnick points out this is at least three kinds of error: you can't copyright government documents; individuals don't own the documents produced by institutions (including the government); and the entire purpose of putting a copy of a document with the LoC is to make it available to the public.
Comments (0) + TrackBacks (0) | Category: IP Abuse
October 22, 2013
That's no typo, that's the title of a blistering attack on an abuse of the copyright takedown system that YouTube uses. Posted by my favorite games critic, TotalBiscuit, it details his experiences on getting a takedown notice for his critical response to the game Day One Garry's Incident.
He discusses how publishers and content producers have a general truce, often through channels that help get agreements to use game footage and even early access keys. Why Wild Games Studio chose to break the truce and go after TB's critical video is still unclear. What is clear is he's having none of it, as he lays in to Wild Games for this incident and recounts several other rounds of shady behavior. The spat has also spilled onto the Steam forums, where the CEO of Wild Games has posted claims that "TotalBiscuit has no right to make revenues with our license" - claims that TB refutes in his video.
Details of the particular spat aside, the core question persists: is YouTube's notice-and-takedown system working, or is it being used to silence unwanted criticism? As I blogged last week, the details of any notification system is where the devil resides. It's clear that notification systems need to be designed with safeguards, as TB describes how he is able to rely on external assistance that's not available to smaller-scale critics. YouTube doesn't seem to be doing a lot itself to provide more active safeguards, and that's a potentially bigger problem.
Oh, and I have to mention that TB is donating any ad revenue generated from this video to the EFF.
Comments (0) + TrackBacks (0) | Category: IP Abuse
August 28, 2013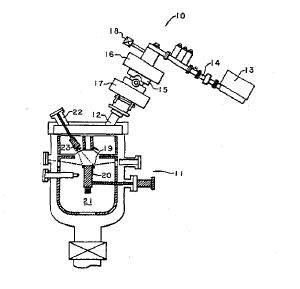 My colleague Karl Hakkarainen has a piece up on the All LED lighting site talking about "LED Patent Wars"
. Karl describes the conflict coming from Boston University's attempt to enforce its patent on a type of thin film used in manufacturing.
He notes that this suit is not generally unusual - institutions sue over patents fairly often - but has the unusual feature that BU is going after distributors. Typically, one sues manufacturers who are accused of violating patents, and sometimes one sues retailers in order to force a halt to distribution of allegedly infringing products. This suit may be unusual in targeting distributors, who are often middlemen between manufacturers and the actual retailers.
My guess is that BU is targeting these distributors as part of a legal strategy. If the distributors want to be removed from the suit they might choose to do so by going before the judge and explaining that they (no longer) distribute the allegedly infringing product. If the manufacturer can't find distibutors they may be pressured to come to a settlement quickly since the lack of distributors can have the same effect as a court-issued injunction, but much more quickly.
Comments (0) + TrackBacks (0) | Category: IP Abuse
August 23, 2013
There's a general, if unstated, practice that YouTube does not recognize fair use. Copyright holders employ bots that scan as much of the content as they can as fast as they can and if they perceive anything to be copyrightable they send automated takedown notices, including
takedowns for their own material
, and
takedowns for US Government material that is by definition public
.
YouTube has tried to correct some of the excesses; for example, modifying its own ContentID scanning software. But since most of the fights over these things happen out of sight and are settled out of court there's precious little caselaw to support the notion that you can use copyrighted materials in ways that accord with fair use principles - and post videos of that fair use without being stifled.
That may change soon as the EFF, with Lawrence Lessig as named plaintiff, are suing a copyright holder called Liberation Music. The story is pretty typical - Lessig used a sample of copyrighted material in a lecture and posted a video of that lecture. Some bot somewhere detected that sample and auto-generated a takedown notice. YouTube got that notice and Lessig's counter-notice. Then Liberation Music decided to take it up a notch (double down in today's parlance) by threatening to sue Lessig.
With what looks like a solid case in hand, Lessig and his counsel have filed suit in MA courts asking for declaratory judgment that the professor's lecture video is fair use, along with actual damages since Lessig's video is still blocked on YouTube.
This story will no doubt take some time to wend its way through, because Lessig and the EFF are out to make a point. Ultimately, though, the reach of any decision is only going to be a region-locked posting. Even though the lecture in question was delivered in South Korea, the petition for judgment rests on US law. Countries that do not recognize scholarly and other exceptions to copyright doctrine might still block the video. Even so, getting a good court case on the books would be a big help.
(I feel compelled to remind readers that the EFF is a non-profit organization and their work is made possible by people and organizations who donate. I do, and if you think this is worthwhile, you can check out their donation page yourself.)
Comments (0) + TrackBacks (0) | Category: IP Abuse
August 16, 2013
And it's going to be called "E-books still suck." Here, let me share with you the latest joy, which is Jim O'Donnell explaining how Google Play (nee Google Books) helpfully removed 'his' e-books from his mobile device because it detected he was outside some arbitrary national boundary.
No, really, I can't make this stuff up. E-books are so convenient! people cry. We can take lots of them on a trip. Sure thing, folks. Just make sure the actual e-book owner (which is the publisher or the tablet maker or the OS maker or frankly anyone but you) doesn't detect where you are. Because DRM follies.
Comments (0) + TrackBacks (0) | Category: IP Abuse
Back in June I wrote about SiDi - a DRM watermarking technology that I believe commits copyright violations and perpetrates fraud by producing altered versions (derivative works - illegal under copyright law) and then passing those off as the author's original work (fraud - illegal under marketing and consumer protection laws).
Today Boingboing has an update on the story detailing how various entities such as BREIN (which passes itself off as an anti-piracy group) are working with e-book sellers to record all customer activity, and presumably send the Stasi to your door (or your ISP's door) if they don't like what they see.
The ALA invited me to give a talk but I thought, nah, with the Apple collusion verdict this is kind of old hat now. Maybe, maybe not. E-books still suck, people, and DRM is a big reason why.
Comments (0) + TrackBacks (0) | Category: IP Abuse
June 19, 2013
We're all familiar with those who claim to be fighting illegal copying doing illegal things in the name of their fight. Going back at least as far as
the Sony rootkit
up to the present day when
Prenda apparently placed porn onto torrents itself
we know that people who claim they're fighting copying often do wrong.
Now comes SiDi, a technology that claims to be fighting copying but in fact is creating illegal works. Here's the deal: an e-book with SiDi (and please help me resist making jokes about inSiDious here) has been subtly changed. Words are replaced with equivalents, creating a kind of "watermark" for the e-book that renders it different from the original. If that watermarked version later finds its way out into the wild you know what the original source was. So far so good - in fact, Margaret Thatcher once used a similar technique to figure out who in her cabinet was leaking memos to the press.
However, unlike Ms. Thatcher, SiDi doesn't own the works it's distorting. In fact, what it is doing is creating a derivative work, and passing that derivative off as the original. Now it may not make a huge difference if you read a work where the author's word "unhealthy" is replaced by SiDi's "not healthy" but the law clearly gives the copyright holder the power to determine what changes are and are not permissible. Changes, even minor ones, can create a derivative work. And if you create an unauthorized derivative work, then you've committed a copyright violation.
Worse, if you create a derivative work and pass it off as the work of the original author, you've committed a fraud. What may seem to you or me to be a trivial change may in fact upset an author who has gone to significant trouble to shape the wording of, say, a particular character's dialog. That dialog helps the reader build a mental picture of the character, and the wording of the story sets the pace and flow - all of which we expect the author to control. If you've never watched an author and a copyeditor fight over seemingly trivial wording changes then this may not strike you as a big deal but I have, and trust me it matters. Authors care about the fine details of their craft and having some piece of software go in and arbitrarily change those fine details is a violation of both the spirit and the letter of almost every publishing contract I've seen.
In her column, Susan Lulgjuraj asks the question of whether we've gotten to the point where e-book copying is so widespread that we need yet another form of DRM to combat it. That presumes that this form of DRM will be any more effective than all the other forms, which is to say not at all. And it misses the most crucial question, which is why are we even contemplating something this stupid?
(Image above of Bến Tre - bonus points to anyone who can guess the relationship of that image to this story, without searching first.)
Comments (0) + TrackBacks (0) | Category: IP Abuse
May 28, 2013
I know at least a few librarians read this blog and since our government is currently attempting to poison your pool I'm hoping you can make some noise that elected officials can hear.
Cory Doctorow has a commentary up at Boingboing on a story posted by Jim Fruchterman at HuffPo about the US's abominable behavior in negotiating something colloquially called "The Treaty for the Blind."
The core idea of this treaty is that people who can't read print or access printed books would be allowed to get some kinds of access for things like education, employment, and so on. The US is actually pretty good about this but for some reason (*cough*money*cough*) the Administration is going about poisoning this treaty so it can't benefit people outside the country but will enrich the MPAA.
Here's the money quote:
[The treaty now says, i]f a book is commercially available in an accessible format, it can't be provided by a library to a person with a disability. This is equivalent to walking into a public library and finding padlocks on all the books with a note that says: "If you want to read it, buy it."
That's not right and it's something I don't think librarians should be silent about. Librarians here in the US have generally been pretty awesome about helping people get access to information - despite frequent official machinations to the contrary - and I'm willing to bet you care about the same principles outside our country's borders. In particular I'm hoping you share my belief that it's wrong for our administration to be forcing lockdowns on libraries in the name of corporate profits.
So if you do feel this is worthwhile please publicize this story to your colleagues. Put it on your boards and mailing lists and start discussions. Support the World Blind Union, and let the White House know how you feel.
Comments (0) + TrackBacks (0) | Category: IP Abuse
May 1, 2013
Boingboing pointed to the EFF's Julie Samuels posting about their ongoing efforts to stop half a dozen bad 3D printing patent applications from being granted. This is great, but it's like putting a band-aid on an arterial wound. If, as the column notes, the EFF found relevant prior art that wasn't previously found that means two upstream failures have already occurred.
First, the patent office (examiner) should be finding this prior art. Why that's not happening is complex, but a first approximation would be that the examiner isn't well enough trained, doesn't have enough time to examine each application thoroughly, and doesn't have enough or adequate tools at hand. All three of these causes have been discussed on various boards and blogs frequented by examiners. The solutions are pretty obvious, and any attempt at patent reform that doesn't discuss examiner training, production quotas, and available search tools is defective from the start.
Second, the patent applicant is supposed to conduct an adequate prior art review themselves and should be liable for submitting patent applications without such reviews. In fact, the way the law is set up rewards deliberate blindness. Since you have to disclose any prior art you know about, it's safer not to know about any prior art. The result is a raft of idiotic submissions made with completely inadequate prior art information. We know this to be the case because a reasonably competent person with access to Google, Medlib, or the Science Citation Index can often find something not disclosed on the patent application.
This problem is less straightforward to fix. Increasing penalties for bad prior art disclosures only reinforces the willful ignorance problem. I've suggested before that any application with zero non-patent prior art citations should be rejected out of hand by the USPTO. That would cut out a large chunk of the obvious crap but doesn't encourage the positive behavior we all want, which is inventors doing good thorough searches before applications. My social-software nerd brain thinks we ought to let the USPTO develop some kind of reputation system, and allow applicants with good reputations to get priority examinations, but it would take a fair bit of work to design a fair reputation system that was resistant to gaming by people both outside and inside the Patent Office.
Maybe I could get a patent on such a system...
Comments (0) + TrackBacks (0) | Category: IP Abuse
April 9, 2013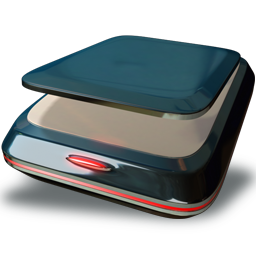 Joe Mullin at ars has a fantastic piece up this week on MPHJ Technologies
and the swarm-cloud of shell entites and legal firms that surround them. These guys appear to be everything that is wrong with NPEs - patent trolls - and they appear to be among the most pervasive and organized such
shiver
I've ever seen. They're sufficiently bad that they got mentioned in Congress.
Unfortunately, bad as they are, they appear to be at least surface-level legitimate, though Mullin has some fascinating background about just exactly who these guys are that have been hired to carry out the collection part of the plan. This brings me back to the point I keep harping on, which is that we created this mess ourselves and we're not going to fix it until we take serious steps to reform the patent-issuing process itself. Radical things, like hiring more (and more qualified examiners), permitting summary rejections of trash that is clearly intended just to clog up the system and drag everything out, establishing compulsory licensing regimes, and preventing Congress from filching the fees that the USPTO extracts and that ought to be used to fund most of these improvements. Crazy stuff, I know.
Comments (0) + TrackBacks (0) | Category: IP Abuse
February 6, 2013
This is all over my blogroll today: Games Workshop is coming down absurdly, wrongly, overreachingly hard on a small author over its fantasy of having a trademark on the phrase "Space Marines" that prevents others from using that phrase.
The most direct victim at this time is author M.C.A. Hogarth. Hogarth reports on a disheartening, but all-too-familiar, situation in which the big company pulls out the big lawyer guns and picks on the small (mostly self-published) individual who doesn't have the money to fight protracted legal struggles. One of the people who has responded is John Scalzi whose blog entry at "Whatever" points out that not only is this "weak sauce" on GW's part, the story may turn out very differently if they ever try to pull this crap on ",,,an actual publisher, with actual lawyers. That should be fun."
Also chiming in is Cory at Boingboing. Doctorow makes several important additional points, such as this being B.S. because what Games Workshop is claiming is a trademark and DMCA claims don't apply to trademark. Readers may remember June of last year when I questioned another GW use of the DMCA. This seems to be a standard corporate tactic for them, now: grab the nearest legal stick and whack little people with it, no matter how wrong.
Doctorow's post (correctly, I think) also lays some of the blame on Amazon. They had no need to take down Hogarth's e-books. That was a craven corporate decision, and a disappointment. Say what you like about Google, but their efforts with their Transparency Report are setting a standard that other corporations including Amazon could do well to emulate.
So what happens next? Well, readers might want to let Games Workshop know how they feel about this. You can reach them by physical mail in the UK. at Games Workshop, Willow Road
Lenton, Nottingham, NG7 2WS - or if you're more digitally inclined I believe they read and comment pretty regularly on their Facebook page (https://www.facebook.com/gamesworkshopofficial)
Comments (0) + TrackBacks (0) | Category: IP Abuse
January 30, 2013
In a case with remarkable parallels to
the recently settled "shopping cart" patent case
a friend in the game-development world pointed me to a campaign being waged against app developers by an NPE called Uniloc.
See for example this page by the developer of the app called "X-Plane", a flight simulator. So far there hasn't been a lot of reporting on this - the Wikipedia page on Uniloc is actually a good summary as of this writing. The basic issue is that if you want to make an Android-licensed app then there are certain procedures Google advises you to follow for verifying that the person running the app does indeed have a valid license for it. Uniloc claims that the procedure is covered by its patents and has spammed out a bunch of lawsuits, including against popular games such as Bejeweled and Minecraft.
As in the Soverain shopping cart situation, there are companies that have decided it's cheaper to license the patent than fight. The patent (6,857,067) itself is a fairly old item and I can't remember what the state of the art was back in when it was filed. However, the patent cites no non-patent prior art, which is a big red flag since it means that almost any trade, industry, professional or academic publication might be fair game for invalidating the patent. At least two of the smaller players who are being sued have vowed to fight back, so perhaps someone will take this one down, too.
Comments (0) + TrackBacks (0) | Category: IP Abuse
January 2, 2013
Joe Mullin in today's ars technica has an appropriately illustrated example of some of the worst misbehaviors of patent trolls. (I won't even try to copy that picture - go see it for yourselves.)
The specific case he discusses involves a shell entity that had its law firm send around "pay up or else" letters accusing IT service providers of violating patents by doing normal business things - in this case scanning a document and mailing a PDF. The troll claimed to have a patent on this process, a ludicrous claim in the first place, and then wanted to enforce the patent against people using equipment, rather than against the manufacturers whose equipment was claimed to be in violation of the patent. But wait, it gets worse.
The protagonist of Mullin's story - Steven Vicinanza- decides to fight back and wins in court - yay! Except that as I blogged about a couple weeks ago, this NPE had rigged the game. The court victory just absolved one company - it didn't touch the patents and claims. Those toxic assets have apparently been distributed to "a network of at least eight different shell companies" that Mullin documents. Each of them is now spreading demand letters, blanketing something like 2/3 of the USA. And, like bullies everywhere, these trolls are targeting the small, poor, and presumably weakest defendants.
According to Mullins (quoting research by Professor Colleen Chien of Santa Clara University) this practice of suing users rather than makers is increasingly popular, presumably because they can be bullied into paying up more easily. Shades of the Copyright Cartel going after individual song downloaders!
As I noted last month, the legal landscape is vastly slanted in favor of this kind of activity. NPEs are immune to counter-suit, they can mass-mail demand letters to collect from the weak and the scared, and the cost of fighting them to the point of invalidating their bullshit patents would be much higher than the costs of paying their extortion demands. Yes, the patents are bullshit - ars links to them and you can go read them for yourself. Vicinanza apparently spent $5000 on a prior art search that was good enough to make the trolls run and hide, which leads me back to my tired refrain of "can we please get the USPTO to stop issuing crap patents."
You can read Mullin's story to follow the shenanigans that are still going on. It's pretty clear that the people involved are doing everything they legally can to hide their tracks, erase past identities that have gotten tainted, and make as many fast bucks as possible. It's bad behavior and bad news all the way through, so if you ever wondered why there's bad blood around patent trolls now you know. Certainly not all NPEs behave this way, and there remain good and valid reasons to use NPEs but that's going to get buried under the heaps of rubbish kicked up by abusers like this.
(Thanks to an anonymous Copyfight reader for the initial tip.)
Comments (0) + TrackBacks (0) | Category: IP Abuse
December 21, 2012
Comments (0) + TrackBacks (0) | Category: IP Abuse
December 10, 2012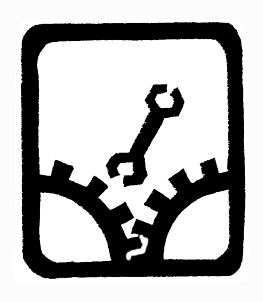 Someone representing Sega Japan has been going hog-wild with DMCA claims against fans on YouTube
.
If you aren't familiar with gaming and YouTube, let me give you a bit of background. People who game love to make videos. They make response videos, they make trash-talk videos, they make commentaries. There are also millions of helpful videos - everything from "see this cool mod for this game" to "here's a walkthrough of that tricky bit in Act 2." One of the best ways to judge the vibrancy of a game is to search for it on YouTube. A game with a lot of fans will have a lot of vids and those vids will have recent responses and active comment threads. So when a gaming company steps in and starts hacking away at the fan video activity around their games, it's a big deal.
The picture is complicated by the fact that many fans make money on these videos. There are gaming channels and people who are paid to do walkthroughs, to publish guides for third parties, to live-stream competitive gaming matches, etc. Some of the people who do make money at this have complex agreements with the games they cover, but most of the smaller players do not. So when Sega issues DMCA orders against vidders the result can be the suspension of an entire channel or YouTube user, cutting off legitimate sources of income, not to mention running roughshod over fair use. The professional game-caster known as "Total Biscuit" noted that Sega has even targeted videos of people talking about the game, with no Sega material shown.
In this case, Sega's actions have been oddly specific, targeting pretty much everything related to some very old content. The theory is that they're going to put out a new installment in the franchise and want to control what items come up in searches. I can't express my level of disgust at a corporation using the DMCA to sabotage someone else's Google-juice.
Comments (0) + TrackBacks (0) | Category: IP Abuse
October 26, 2012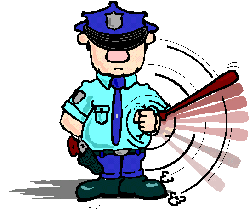 It's generally hard these days to be
a Safe Harbor defender
. The key provision of the DMCA that permits high-volume sites to operate more or less freely - without pre-approval - requires that they also be willing to respond to take-down notices. And this is where the trouble begins:
takedown notices get seriously abused
; people file takedown notices for
material they don't even own the rights to
. The DMCA provides no sanction or penalties that might curtail this abuse; someone can spam DMCA notices like they would spam Viagra ads and nobody is likely to stop them.
Still, I find myself hoping that the good of enabling sites like YouTube and Twitter and pretty much every blog out there to go on unfettered will outweigh the bad. Such hope is hard to sustain in the face of actions like ServerBeach's recent... well, the only word I can use to describe it is "rampage".
The facts appear simple: some years ago, a blogger at Edublogs published copyrighted content. According to WPMU.org, another site hosted by ServerBeach, the offending material consisted of 279 words and was published in a 2007 blog entry.
Pearson, the educational technology company, owns rights to that material and sent a DMCA notice earlier this month to have it taken down. The notice passed through to Edublogs administrators who, as the BBC noted, used a simple Wordpress feature to make sure the entry containing the disputed material was only visible internally. This, however, did not satisfy ServerBeach, which took upon itself the role of "three strikes arbiter" and less than a day later shut down 1.45 million edublogs. That's all million-and-a-half blogs, all entries, blacked out.
Think you might be overreacting just a WEE bit there, ServerBeach? The hosting company claims it had no choice but to black out the entire site since it couldn't selectively block a single blog or page. Now, aside from being complete technical nonsense, it's also legal nonsense. Technically speaking, any ISP can selectively block traffic to or from any URL it is the host for. It may not be a trivial switch to throw, but the capability exists; claiming it doesn't exist is just stupid. And really, it's not ServerBeach's job to be a copyright cop. That's the whole point of the DMCA - ISPs get Safe Harbor by acting as neutral third parties. The copyright dispute exists between Pearson and whoever is determined to be responsible for the publication of the material, which might be the article's author, the blog owner, or Edublogs, in some combination. If the owner (Pearson) wasn't satisfied with the action taken to remove the material from public view, it should say so.
The story got a round of attention in both the tech and mainstream press, but to my understanding ServerBeach continues to defend its position and actions. Which, if I was Edublogs, would be prima facie evidence that a new ISP is needed, and pronto.
(Thanks to Copyfight reader Ross Hudgens of WPMU.org for bringing this story promptly to my attention; it's been languishing in my queue for almost two weeks now.)
Comments (0) + TrackBacks (0) | Category: IP Abuse
October 8, 2012
Following up on the previous post about official (government) censorship, Boingboing pointed me to a TorrentFreak story on the mass-mailing of DMCA takedown notices. As I noted, you don't have a free speech right when facing private entities, but likewise private entities ought not to be able to block large chunks of public speech they don't like.
In this case the villain is Microsoft, but you can find hundreds of similar instancse going back to the earliest days of the DMCA, and the story is always the same: $player sends thousands of takedown notices for material in which it claims copyright. The recipient takes down the material and may or may not notify $targets that their stuff is no longer visible. If $target is a big entity with lawyers and money it can usually get its stuff back online, quickly. If $target is you or me, we are (as my kids like to say) ood-scray.
In this case Microsoft clearly went bananas, targeting its own search engine Bing along with other things. But the specifics aren't the point here - the point is that the automated spewing of these notices is now routine and widespread practices and there are no requirements that $player emit only reasonable notices, or are there any penalties for failing to do so. I still think that the DMCA Safe Harbor idea is a sound one, but it clearly needs additional regulatory strength to curb abuses and stop companies controlling online speech.
Comments (0) + TrackBacks (0) | Category: IP Abuse
August 7, 2012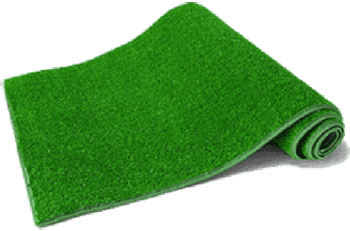 Well, if you're the MPAA, lie. Cheat. Astroturf. In the matter of
the wholly bogus extradition of Richard O'Dwyer for not breaking any laws
, the MPAA has found itself facing the hostility of 95% of the population. Therefore, lie.
TorrentFreak reports on leaked MPAA internal memos that highlight the problems the Cartel is having with trying to buffalo the UK's law enforcement into joining its private army, where the US DOJ is already captive - namely, people think it's not right. In fact, so many sane people, even in the media, think it's not right that the MPAA can't get any favorable coverage. Boo hoo.
And when you can't do that, then you need "third parties" (as the memo calls them) who will deliver your message for you, while not appearing to be you. We have a different name for that: lying, or more politely "astroturfing." Basically you recruit some patsies (Boingboing calls them "sock puppets") , feed them your prepared scripts, and have them trick journalists or other citizens into believing that anyone at all, beyond possibly the criminally insane, thinks it's a good idea to ruin this guy's life.
In case you are concerned that TorrentFreak might be engaged in its own misrepresentation, there's a Scribd embed in the story. The document appears to have no seal or other identifying mark on it, so you'll have to judge for yourself whether it's real. Or you could ask the MPAA whether they're employing the same tactics here that they used to try and manufacture support for SOPA. Maybe it's coincidence... yeah, that's it.
Comments (0) + TrackBacks (0) | Category: IP Abuse
June 25, 2012
Not quite a six-year-old story, but
about six months ago I noted that copyright cases in the UK seemed to have gone off the rails
, including the pending extradition of Richard O'Dwyer to the US for doing something that was legal in the UK.
In specific, O'Dwyer ran a site that linked to online television programs. You know, the kinds of things you can find via a Google, Yahoo, or Bing search. But nevermind that, his site (which was never on US soil either) apparently violates the law in some way that those search engines don't. Mostly by being run by a poor individual rather than a large corporation, I'm guessing. As a result, O'Dwyer is now facing extradition to the US where he could be looking at a 10+ year sentence for - I keep having to say this because it's so unbelievable - doing nothing wrong.
A number of people have realized that O'Dwyer didn't actually violate any laws, among them Jimmy Wales - notably a creator of Wikipedia and recently a voice in the fight against SOPA/PIPA/ACTA. Wales has a petition up on change.org asking the UK Home Office to block this extradition of a guy who (repeat along with me please) DID NOT BREAK ANY LAWS. Seriously, guys, this is just batshit insane.
Sign the petition if you haven't already (as of this writing they're closing on their initial 25,000 signature goal) and please if you live in the UK contact your representatives - anyone whose voice the Home Office might hear.
(hat-tip to Cory/Boingboing who blogged this yesterday.)
Comments (0) + TrackBacks (0) | Category: IP Abuse
February 28, 2012
Today's blogroll brought me two stories of situations where takedowns aren't working. In one case an actual DMCA takedown notice was abused; in the other, someone failed to make a Reality Check and really needs to get a notice.
First up, John Scalzi put up a "Whatever" blod entry expanding on a story from Metafilter about Cudo. Cudo is an Australian bargain seller, which is offering an AUD 99 package for an e-reader complete with a CD-ROM full of books to load onto it. Great, except they probably don't own the rights to distribute those e-books. We're not talking about public domain works, here. These include hundreds of titles that Scalzi (President of the SF Writers of America) recognizes as belonging to active SFWA members. Seriously, this is "200-proof stupidity" to use Scalzi's phrase for it.
On the flip side was have Techdirt reporting on how important Google search results related to SOPA/PIPA reporting had been blocked out due to a bogus takedown notice. Although the post has been reinstated, it appears that the notice was a targeted action by a company named Armovore whose sole purpose is to send out notices on behalf of others. Given the target of the notice, the timing, and the complete lack of relevance to the claimed infringement, it's hard not to see this as a grotesque attempt to block people from reading things that Armovore's Cartel masters don't want them to read. When a government does it, that's censorship. When private companies do it... can we bring a case for fraud and civil damages at least?
There are a whole raft of problems here, not least of which is the hidden nature of things. Techdirt had no idea its content was being blocked - they only found out by accident. I'd bet that the vast majority of authors whose books are on Cudo's CD have no idea about it either. The second problem seems to be that nobody is applying any thought to these processes. How hard is it to ask "do we have the rights to these books?" or "do you own that copyright your'e claiming is being violated?"
It seems to me that the process is broken and people are not following the laws-as-written. How about we focus on fixing what's on the books and in operation already before we go passing more new laws and further restrictions?
Comments (0) + TrackBacks (0) | Category: IP Abuse
January 26, 2012
Tim O'Reilly pointed to
this PDF from the US Patent and Trademark Office regarding Fair Use
.
It seems that various scientific and technical publishers are raising objections to the USPTO using their publications for prior-art searching. The PDF lays out the Office's position and policies around fair use. It's actually somewhat complicated but the document does a good job of describing things: In some cases, the Office has subscriptions and other forms of paid access. In others it's making use of public sources, or submissions by applicants. In some cases, the Office is providing copies of this material to applicants as part of office actions such as patent rejections or re-examinations, both of which may rely heavily on prior art such as scientific/technical publication.
The Office claims, I think with good justification, that even in cases where it is providing personal copies of non-licensed literature to applicants it is doing so under a protective umbrella of Fair Use. The PDF lays out the Fair Use justification for these practices and notes other steps the Office has taken to protect copyrights, such as not placing non-licensed material online where it could be arbitrarily copied.
Finally, the Office claims (again, I think with good reason) that it requires applicants to be responsible for copyright protection of materials that they submit to the Office and if applicants make copies or distribute materials that the Office supplied them as part of an action, then it's the applicants who bear the responsibility for this (possibly illegal) copying.
What I can't figure out is why this is an issue in the first place? Isn't one of the biggest problems we have with patents today the craptastic lack of prior art on submissions? Isn't it in everyone's best interest to use the available sci/tech literature to make the best possible prior art decisions? If there was some kind of print-on-demand feature for all sci/tech literature inside the Office I could understand the concern, but who exactly is up in arms over what seems to me to be perfectly normal uses of publications?
Or is it just that Fair Use has gotten so badly thrashed in the past couple decades that people sort of conveniently forget it even exists in statute?
Comments (1) + TrackBacks (0) | Category: IP Abuse
December 8, 2011
News flash: the government is incompetent. It is manipulated by ignorant selfish thugs from the RIAA into using extra-legal proceedings to shut down speech (blogs, in this case) that the Cartel doesn't like
.
I mean, seriously, we're in roughly the 12th or so year of the Copyright Wars and this is not even vaguely news. I should go back in the Copyfight archives and dig up my old postings like the first time the RIAA used the cops (L.A. at that time) or the first time I noted that the Cartel had taken over DOJ more or less wholesale. But I can't be arsed to do it - the song remains the same year in and year out and I'm tired of it.
Still, props to Techdirt for its extensive and meticulous documentation of this latest manifestation of the disaster.
Comments (0) + TrackBacks (0) | Category: IP Abuse
July 14, 2011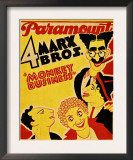 Having discovered
how the porn industry is like the Cartel
, we now visit the equally vital question of why a news organization would claim copyright in images taken by monkeys. No, I'm not making this up. I can't make up stuff this good.
The real participants in this affair are the blog Techdirt, the award-winning nature photographer David Slater, and Caters News which claims to be the authorized syndicator for Mr. Slater's photographic work. However, the work in question here is a set of pictures that were taken by monkeys, who happened upon a camera that Slater had accidentally left in their reach.
Techdirt initially asked the question of who might own copyright in these photographs, and published a couple of the images about a week ago. It's a cute and funny story, and nobody thinks much more of it apparently. That is, until the day before yesterday, when Techdirt receives (and publishes) a letter from Caters in which it claims to be the syndicator, claims that Techdirt is using photographs to which it doesn't hold copyright, and demands that they be taken down. But what about fair use, counters the blog?
It would seem - and the blog entry is pretty lengthy and extensive on this point - that Caters either has never heard of the concept or doesn't want to admit that it exists. Techdirt seems to be of the opinion that no copyright exists, which I think is wrong for reasons I'll explain in a moment, but they also have gone to a pretty decent length to check with lawyers and are on solid ground for using the images. In fact, a couple of the images can be seen with Caters' ghosting on it, so it's not like TD are claiming originality in these images. They're just pointing at them and saying "hey, here's an interesting story."
Now, the place where I disagree with them is whether or not a copyright exists and if so whose copyright is it. Let's start with an agreement that the monkeys that took the original photographs don't own any copyright, by virtue of copyright being granted to persons. I don't even want to touch on the question of what "moral rights" they might have in Europe - let's stick to US/Berne-style laws.
The problem is that the image presented on the Web isn't the image taken by the monkeys. It's a derivative work. As someone who spends way-too-many-goddamned-hours in Photoshop I can tell you that the process of turning a RAW into the PNG or whatever format gets published involves both mechanical and creative processes. Color correction, light balance, and image cropping are easy examples of places where a photographer applies creativity, skill, and knowledge to get a final output. I'm still no lawyer, but as I understand copyright if I take non-copyrighted source material and apply creative processes to get a new derivative work, I can own copyright in the result.
I don't think there's much debate about "West Side Story" being a retelling of "Romeo and Juliet", nor do I think there's a lot of debate about whether or not WSS is a copyrighted work. I think the exact same logic applies to these photos. Calling them "pictures taken by monkeys" makes for an amusing headline or two but it doesn't match up with reality.
Comments (0) + TrackBacks (0) | Category: IP Abuse
July 8, 2011
This one is just too good to pass up. Answer: they share a 'business model' - sue your customers.
The Palm Beach Post News reports that porn producers are mass-filing lawsuits against IP addresses. Does this sound familiar? Yeah, it's the same deal.
Allegedly, computers at those IP addresses - 1,300 in two Florida counties alone and the EFF estimates as many as 150,000 nationwide - downloaded porn films. The question of whether the computers' owners or the people named in the lawsuits did that, or even knew it was being done, is left as an exercise for the courtroom. Except most people won't get that far
As with the Cartel's jihad, the goal of this campaign is a simple shake-down - get people to pay up (USD 1500 per settlement) rather than fight. As with the Cartel's jihad there are the obviously wrong targets - the old granny, the providers of free wireless, etc. But that's not going to stop this jihad either.
The fact that you'd have to go into court and talk about your porn-viewing habits (or lack thereof) just adds a layer of delicious embarrassment to the whole deal. Corynne McSherry of the EFF gets a quote in the story, but it's up to another lawyer to call a spade a spade. Lory Lybeck calls it:
A perfectly designed extortion scheme
If that name seems a bit familiar to you, it may be because
she was in the news back in 2008
- yes, you guessed it - defending people victimized by the RIAA's campaign and proposing a class-action lawsuit against the Cartel.
Comments (0) + TrackBacks (0) | Category: IP Abuse
May 26, 2011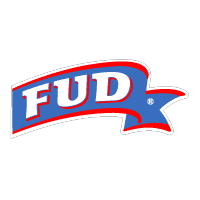 Do pictures of stockbrokers on the trading floor of the New York Stock Exchange belong in a story about insider trading?
If you're Talking Points Memo, yes
. On the other hand,
if you're NYSE, no
.
NYSE sent a letter to TPM claiming that the photograph accompanying that original TPM story violated NYSE Group's "Registered Trademarks." This is... um, hogwash I think is the polite term. First of all, a trademark isn't a copyright. To violate a trademark is to create confusion about the mark and anyone who thinks the TPM story was published or endorsed or paid for by NYSE is on crack. The use of the photo with that story isn't going to confuse anyone about what NYSE does, another purpose of a trademark.
This is pure legal FUD, and shame on NYSE's lawyers for it. (h/t to Volokh Conspiracy for the original pointer.)
(Full disclosure: I work for a company in the financial industry; as such I'm prohibited from trading in certain instruments related to the financial industry. The company I work for does send lots of order flow to NYSE and we have products and corporate agreements in conjunction with them. I've even partied on the NYSE trading floor, once. If any of that constitutes conflict of interest, well now you know about it too.)
Comments (1) + TrackBacks (0) | Category: IP Abuse
April 4, 2011
Back in February I put up a quick
pointer to a TorrentFreak note that 84,000 domains had been shut down by mistake
. Well, along with 84,000 mistakes the Feds also tried to seize the domain names of about 80 sites that were accused of sharing files or selling counterfeit goods. You'd think they could get it right 1 in 1000 times, no?
Well, um, no. TorrentFreak's post-mortem on the shutdowns indicates that most were back on the net in a few minutes under new domain names. Sometimes it was a simple as changing a .com domain name to a .info or other TLD.
Of course the MPAA and government tout these as "successes" which leads to two possible conclusions. One is that they're just too stupid to understand how the domain naming system works; two is that they're just willfully misleading (that'd be "lying") to the public. Take your pick, and keep this in mind next time you see someone claiming that the COICA bill is a good idea.
Comments (0) + TrackBacks (0) | Category: IP Abuse
November 11, 2010
Back in June of last year, the Cartel appeared to think that getting a huge jury award against Jammie Thomas (now Thomas-Rasset) wasn't necessarily a great thing. They were willing to take USD 25,000 in order to get Judge Michael Davis to vacate his judgment that the original award was "monstrous and shocking".
So far Thomas-Rasset has refused all settlement offers (to my admitted surprise) and the case has yet to reach a higher court level where the overarching constitutional and precedential matters would be considered. The issues raised in 2009 are still hanging out there.
Steven Musil reports for CNET that the latest award, of 1.5 million will also be appealed. It will be interesting to see if the Cartel continue to make settlement offers of pennies (or hundredths of pennies) on the dollar, in order to avoid arguing the case before higher courts.
Comments (0) + TrackBacks (0) | Category: IP Abuse
November 9, 2009
Remember how I said that
the EFF weren't being sufficiently sarcastic in covering the Cartel's revelations about PVRs
? Right, well, sometimes you do get good sarcastic commentary on the Web and today's helping is dished up by Cory over at boingboing.
He savages Rupert Murdoch for being the antiquated fossil he still is, someone who not only fails to understand the modern interlocked Web-centric methods of information distribution, but also someone who fundamentally opposes the very notion of fair use and seems to think if he just hires enough of the right lawyers he can make it go away.
OK, making fun of Rupert Murdoch is sort of shooting fish in a barrel but damn we need more funny stuff in these Copyright Wars.
Comments (0) + TrackBacks (0) | Category: IP Abuse
October 7, 2009
Actually that probably should be addressed to Ralph Lauren's lawyers, but in theory they're acting on behalf of the company, so we get to mock R.L., Inc.
The whole thing started with a photoshop disaster, reproduced here so you can see what we're talking about. The wholescale massacre of peoples' images for advertising purposes is well documented. You can go to YouTube and find a hundred videos showing Photoshop "makeovers" - one of the best is
the "Dove evolution"
. But the gist is that anytime you see a model (almost always female) in a magazine, on a billboard, or any other advertising medium, she's been styled, made up, and then digitally altered so as to bear very little resemblance to how she actually looks. There are interesting Copyfight issues here about what is an original and what is a derivative work in this chain of illusion, but that's not what we're here to talk about.
No, instead I want to talk about how stupid a corporate lawyer can be. You see, that image there on the right? That's a Photoshop disaster. The retouching techniques have been taken so far that the person has ended up looking like a cartoon. If you search the blogosphere for "lollipop head" and "ralph lauren" you'll get a wad of scathing commentary on just how badly the image has been distorted. In fact the image was up on the "Photoshop disasters" blog for a while until they got a DMCA takedown notice and they or their ISP caved to it. (Interestingly, the top photoshop disaster currently shown is almost exactly the same disaster done to Brad Pitt, whose head and shoulders are grotesquely out of proportion to his hips and legs in the Edwin Jeans ad.)
Then a DMCA notice landed on boingboing's ISP. Dear lawyers, don't do that. Because not only will you not get your stuff taken down by doing that, you'll get mercilessly mocked. Which you roundly deserve. Copyfight salutes Boingboing's ISP for ignoring this threat and proffers a hat-tip to Cory for reminding us that sometimes humor is the best defense.
Comments (3) + TrackBacks (0) | Category: IP Abuse
June 21, 2009
Almost everyone, including the Cartel's own lawyers, appears publicly shocked by the USD 2 million verdict returned against a Minnesota mother whose fight against the RIAA has been something of a rallying point in the war the labels have waged on their customers.
The Jammie Thomas retrial was expected (at least by people on the reasonable side of the fence) to produce some kind of verdict that would indicate the general public's (as represented by the jury) disdain for asking someone to pay $222,000 for sharing 24 songs. To be fair, she probably wasn't the one who shared the songs, but they were shared from her computer. So she's held responsible. And now, facing a $1.9 million judgment, she's in an even worse position. Clearly the jury of her peers didn't share the common online opinion, which lends credence to the Cartel's claims that the general public support their position. As the Cartel's lawyers have noted, they did not ask for a specific penalty in their suit - it was the jury that came up with the damages number.
The question becomes: what happens now? Opinion in the blogosphere is still widely against the RIAA, up to and including artists such as Moby calling for "disbanding" the organization. Moby — who just released his latest album as an entirely self-made project, including free tracks and his own DJ remixes — is clearly speaking from an emotional center.
More legal-oriented opinions include the view that the damage award, and the copyright laws that underlie it, could be unconstitutional. The US Constitution has language against grossly excessive punishments including monetary damages. In addition, as Fred von Lohmann points out, the Supreme Court has issued some recent rulings indicating that it may find the practice of awarding large punitive damages as deterrents to be unconstitutional. These decisions may have played a part in the Cartel's decision to shift focus away from suing customers and onto turning ISPs into copyright cops.
Another widely discussed theory, discussed in depth by Greg Sandoval for CNET, is that Jammie Thomas could protect herself from any payment by filing for bankruptcy. This theory rests on a recent Ninth Circuit decision that held there are different standards for civil and bankruptcy cases. In a civil case, such as this one, the standard for finding against the defendant is that the act had to be "willful" - essentially the RIAA have shown that the file-sharing was not an accident. However, in bankruptcy court they would be required to show that the act was "willful and malicious" in order to prevent the debt from being wiped away.
My opinion is that they'll settle for some token amount. I can't imagine either side wanting this fight drawn out further in the courts or in the press. They are, as several pundits have pointed out, fighting about the past. And I'm guessing both sides would much rather put that past behind them.
Comments (4) + TrackBacks (0) | Category: IP Abuse
May 29, 2009
This kind of thing is too good not to snark about, so excuse me for a moment. According to Matt Hartley's story in Toronto's Globe And Mail online site, the Conference Board of Canada got caught plagiarizing.
Why is this funny? Well, the reports (plural, three of them) that had to be withdrawn were supposed to be giving the Ottawa government advice on how to update Canadian copyright laws. So, yes, the Board copied its copyright reports. But wait, it gets better. Who did they copy from? Apparently, they copied from a Cartel lobby group, the International Intellectual Property Alliance.
It's entirely possible that Canada's laws could use an update. And it's further possible that the Conference Board has some good ideas for updates. But this kind of intellectual black eye isn't helping anything other than my schadenfreude quotient. Maybe this will serve as an object lesson for them.
Comments (2) + TrackBacks (0) | Category: IP Abuse
September 4, 2008
Well, that didn't take long. Google has admitted that putting Clause 11 into its EULA was a mistake. Frankly, it's a cut-and-paste error as I had guessed. As reported in a number of places (see, for example, CNET). Google has pulled the unnecessary language.
It was never clear to me how Google planned to capture any of the customer's data from general use of Chrome in the first place. One thing that is pretty clear is that Google will store auto-suggest and search-box info, along with the originating IP address. I'm sure Google has its own business purposes for this, but to me it looks like a prime target for bad guys in black hats and bad guys with legal discovery motions, all of whom would love to get their hands on peoples' search histories.

Comments (0) + TrackBacks (0) | Category: IP Abuse
September 3, 2008
I'm filing this under "IP Abuse" because I'm starting to think Chrome, Google's new wonder-browser, is a tool for (potential) copyright abuse. I was first tipped to this by Edward Champion, who blogs under the title "Reluctant Habits." In a post dated September 3, he picks apart the Chrome EULA and does not like what he sees.
In essence, Google has applied the same EULA that it uses for Gmail to everything you put into the Chrome browser. What, you never read the gmail EULA? You do realize it gives Google copyrights in your email, right? Yeah, it does.
Anyway, here's the relevant clause from the Chrome EULA:
11.1 You retain copyright and any other rights you already hold in Content which you submit, post or display on or through, the Services. By submitting, posting or displaying the content you give Google a perpetual, irrevocable, worldwide, royalty-free, and non-exclusive license to reproduce, adapt, modify, translate, publish, publicly perform, publicly display and distribute any Content which you submit, post or display on or through, the Services. This license is for the sole purpose of enabling Google to display, distribute and promote the Services and may be revoked for certain Services as defined in the Additional Terms of those Services.
So, technically, you still keep the copyrights for things you create in the Chrome browser - like, say, blog entries. But you give up to Google the right to redistribute that content, including using it for commercial purposes.
That's potentially very bad. Should Google ever choose to make use of those rights it could cause problems ranging from simple embarrassment to loss of serious value. For example, I work at a company that makes Web-based tools for securities traders. If someone runs our tools in a Chrome browser, does that mean Google owns (or thinks it has any rights to) my customers' financial data? Should I be telling my customers not to run Chrome? Does this principle apply to anyone who ever does any home banking in the Chrome browser?
This condition seems completely unnecessary for a browser. I can't find any similar language in the Firefox EULA. The Internet Explorer EULA has language some people object to in terms of disabling and potential interference, but it doesn't seem to contain any terms claiming ownership of content. WTF, Google?
Comments (7) + TrackBacks (0) | Category: IP Abuse
May 30, 2008
Could it be? Say it with me. That'd be... The Cartel.
OK, so I'm not about to start a new career as a singer-songwriter. Which is probably good since I'd probably be foolish enough to give away my own recordings of my own performances for free and if I used BitTorrent for that then I could be the one getting DoSed.
But that's in the hypothetical future. Here in the real present, it's a company called Revision 3. This company uses BitTorrent to distribute its own high-quality digital shows. This past weekend they were subjected to a SYN-flood attack that brought down their servers. The flood was specifically aimed at the port they use for their torrent tracking server.
In a brief blog snippet on CNET, Elinor Mills asked who would want to bring down Revision3? Good question - it's not a well-known company with lots of aggrieved foes. Yesterday, Jim Louderback posted an extensive dissection, including amusing explanations for newcomers describing what a SYN-flood attack is.
Apparently the attacker (MediaDefender) made no attempt to hide its actions. In fact, the company has previously been exposed - by its own leaked emails - as a deliberate miscreant on peer-to-peer networks. So it's not too surprising they're still at it.
But according to Louderback's posting, the company admitted to worse, including "abusing Revision3's network, over a period of months." Excuse me, isn't that illegal? You know, Company A steals Company B's resources to make a profit - what do we call that? Theft? Fraud? Or just Cartel business-as-usual? Louderback points out that DoS attacks are illegal computer fraud and abuse and claims that the FBI is "looking into" the matter.
My cynical side says this won't amount to a hill of beans, but one can still hope.
Comments (4) + TrackBacks (0) | Category: IP Abuse
February 15, 2008
Hometown paper the LA Times runs an extensive piece on the complete screw-over that studios give to writers. To say that they lie, cheat, and defraud doesn't begin to cover it.
In this case the victim is one Deborah Gregory and the villain is Disney but the same story could be told hundreds of times - just change the names and it's the same again and again. In this case Gregory started as a successful but naive author, then signed with Disney for 4% of net. After two movies, millions of CD and DVD sales, and god-knows-how-much spin-off merchandising, Gregory has gotten exactly nothing for any of this. In fact, Disney won't even give her statements showing revenue and expenses that would allow her to pursue her share of the profits.
As the Times piece points out Hollywood has been using shady accounting and unfair contract terms to screw people for decades. They have all the power, especially when dealing with newcomers, and they use it shamelessly. Keep that in mind the next time they cry about how much money they're losing to "piracy"; I'm not a big fan of theft, but I sure do love schadenfreude.
Comments (0) + TrackBacks (0) | Category: IP Abuse
December 17, 2007
Comments (3) + TrackBacks (0) | Category: IP Abuse
September 4, 2007
Cory Doctorow (himself an SF author), reports in his boingboing blog that the Science Fiction and Fantasy Writers of America (SFWA) has begun to send takedown notices to sites that post unauthorized copies of SFnal works.
Problem 1: SFWA isn't the copyright holder in any of these works. It's a trade union of writers and sometimes acts on their behalf. It's not clear to me that SFWA has DMCA takedown rights here.
Problem 2: SFWA's list was hastily constructed and either not checked or poorly checked. As a result the target site, scribd.com, was told to take down a much wider variety of works than intended. This included Cory's own Creative Commons-licensed book, a teacher's bibliography, and other innocent bystanders.
Michael Capobianco, the President of SFWA, wrote an apology both to Doctorow and to scribd, attempting to correct the error. That may or may not be enough to mollify the injured, who technically have a legal recourse in suing SFWA for spurious takedown notices. Doctorow points out that such notices also make it harder for the entities (usually estates, publishers or agents) that have the legal authority to enforce copyrights to get their takedown notices respected. If sites think that SFWA is an enforcement authority they may not be willing to accept the word of people they've never heard of, who happen to have actual authority. Doctorow notes that his own agent also represents the estate of noted author Philip K. Dick and his agent has to be responsible for sending out DMCA notes on behalf of that estate. It's certainly conceivable that a legitimate copyright holder could sue SFWA for making life more difficult.
I'm with Cory in thinking that SFWA should have known better and should have been way more careful when it acted, rather than taking a shotgun approach. The union has been remarkably hostile to the public domain, a trend I find disappointing and distressing.
Comments (1) + TrackBacks (0) | Category: IP Abuse
August 9, 2007
Comments (0) + TrackBacks (0) | Category: IP Abuse
July 19, 2007
If you've noticed that non-commercial Web radio in fact did not die last Sunday you might be thinking "Ah, a reprieve." Well, yes and no.
It is true that SoundExchange, the entity charged with collecting the Cartel's blood money, did offer better rates at the last minute. As Eric Bangeman wrote, it appeared that having Congressman Markey call the parties to sit down at a roundtable had some effect. Naively one might think that SoundExchange would rather deal than fight, particularly not wanting to get into a public fight over Congress's proposed "Internet Radio Equality Act."
Those who got the reprieve, such as Tim Westergren of Pandora radio, were publicly sure that the outcry from listeners had made a difference. Westergren clearly had no idea who he was dealing with.
Within a day of the initial joy it became clear that there would be a price to be paid. What SoundExchange and the rest of the Cartel want is to get Net radio locked into a DRM straightjacket. And now they have the threat of these fees to compel cooperation.
I believe the technical term for this is "extortion" but perhaps some lawyer can tell me otherwise. I mean, that's what you see in Hollywood films, right? The evil mastermind offers the hapless sucker a great deal. Sure, we'll get you out of your troubles. Just do this one little thing for us...
Ken Fisher excerpted SoundExchange's press release on ars technica (emphasis in his excerpt):
"SoundExchange has offered to cap the $500 per channel minimum fee at $50,000 per year for webcasters who agree to provide more detailed reporting of the music that they play and work to stop users from engaging in 'streamripping'
So it's that simple. Become our agents in preventing people from recording Web radio streams or face the financial axe.
Fisher's piece on ars today paints a picture of a pissed-off Digital Media Association claiming that SoundExchange never mentioned DRM during the roundtable discussion. No duh, guys. Did you forget you were dealing with venomous snakes in suits? These are the guys that sue children living in housing projects purely on principle. They'd rather kill things they can't control than make money off them. They're well aware that the Audio Home Recording Act of 1992 permits you and me to make noncommercial recordings of broadcasts and since they've failed to get the law changed they're going to back-door it if at all possible. A few weeks ago I wrote some speculations on the Cartel's ultimate motives in all this. One of the possibilities I thought likely was that their goal is control. By hook or by crook, and usually both, they want control over what you and I do.
According to Anne Broache's entry in the CNET news blog, the war of words is escalating, with both SoundExchange and DiMA doing the "he said", "no he didn't say" thing. This could be serious or it could just be pre-negotiation posturing. Both sides say they intend to continue meeting.
So far I haven't seen anything from Markey, which leads me to believe it's posturing. If he thought one side or the other was seriously reneging on what they'd said in front of him he would probably have to issue a statement at least, or risk being made to look like a fool or a dupe for one side or the other.
Comments (2) + TrackBacks (0) | Category: IP Abuse
June 22, 2007
A couple years back I wrote a few bits about the rampant payola going on in corporate radio. Clear Channel was a major party in the scam and eventually pled out.
As part of the deal they are supposed to give free air time to independent artists, presumably to make up for these artists being shut out by the pay-for-play scheme. However, "free" is a word that Clear Channel doesn't seem to understand. In order for artists to get their submitted MP3s into consideration, they have to sign away all rights to the track. To Clear Channel. Forever.
According to the NPR story broadcast (the only coverage I could find on this) some artists are taking the deal with the devil, figuring that the loss of one song is nothing compared with the promised land of big riches that will come from exposure on the conglomerate's mass of broadcast stations. Others aren't so happy with the prospect.
Personally I don't understand how a performer could accept this. Imagine getting popular for a Clear Channel-played tune then having to explain at every performance that you can't play that song people know you for because you no longer own the rights to it. And it won't be on your forthcoming CD either...
Comments (4) + TrackBacks (0) | Category: IP Abuse
June 15, 2007
Also, lax copyright laws, laissez-faire law enforcement and LOTS of bandwidth. Anyone? "What is Stockholm?" Correct!
Once upon a time, the Cartel made a big noise and destroyed Napster (1.0). I pointed out then that people shared music before Napster and would do so long after it shut down. Points to me for stating the obvious. Now Andy Greenberg is trying to state the same obvious truth in respect to the sharing of movies and other digital media.
His story for Forbes highlights the boasts of BitTorrent repository ThePirateBay.org, which trumpets the many benefits of being hosted in a non-US location. Here in the US the Cartel may have its armies of lawyers and Congressional sock puppets. Over there, they get mocked.
Greenberg's point is what I've called "smashing mercury with a hammer" - the Cartel can swing a big hammer and make a dramatic flash when it lands a blow but the end result isn't an end to sharing. It's just a scattering of the same material around to new locations. The Cartel can sue YouTube/Google until its lawyers retire fat and happy but that won't matter one iota to all the YouTube clones that are popping up faster than any one case can progress through a court system.
This arms race was lost nearly ten years ago, but the Cartel soldiers on pouring money into lawsuits and technology that three high school kids can defeat as a summer project. Imagine if they'd put those resources into building new business models and winning customer loyalty instead. Anyone? "What is drwex's fantasy outcome of the Copyright Wars?" Correct.
Comments (0) + TrackBacks (0) | Category: IP Abuse
May 15, 2007
I can't tell what's stupider or more boring: Microsoft's patent saber-rattling or AG Gonzales putting out an joke of a bill proposing a crime of "attempted piracy".
Microsoft is clearly conducting another of its FUD campaigns and the fact that they've gotten some name companies to go along just makes it more depressing. Don't get me wrong, I'm reasonably sure that there's a violation or twelve in open-source projects. With the state of software patents today you pretty much can't write any program without violating someone's patent on something. But as usual MSFT is blowing it out of proportion and making wild-ass claims in an attempt to scare people with real money into giving some of it - and the concurrent legitimacy - to Microsoft. This whole thing should go away, but probably won't. Considering how long and often Microsoft has been on the losing side of patent suits you'd think they'd have a little more sense about this.
I have no illusions that Gonzales has any sense, however. The man is so very clearly going down in flames over the firing scandal that anything he does now is at best a distraction. If you want to find the humor in this one, note that the draft bill requires that Homeland Security notify the RIAA. No other copyright holder - not even the MPAA - gets such special treatment. OK, pop quiz time: exactly who wrote this idiot thing? All the subtlety of a moose in snowshoes, really.
Comments (0) + TrackBacks (0) | Category: IP Abuse
March 1, 2007
Once upon a time college campuses were plagued by a particularly nasty wave of attacks and harrassment aimed at women. As a result, physical self-defense classes for women sprung up on many American campuses. Women were taught a lot of self-awareness, some martial arts, and in general became less victims and more participants in their own security.
I was reminded of this by an announcement by the newer more efficient Cartel jihad that they have plans to sue more college students in the next three months than they have in the preceding three years. It seems like the appropriate response to this kind of mass assault is a series of legal self-defense seminars for students.
According to the AP wire story (here on SiliconValley.com) the RIAA have sent surrender terms... err, early settlement offers to hundreds of college students. Just as the new efficient machine is attempting to enlist ISPs as part of its enforcement arm, this part of the effort attempts to dragoon university officials who are supposed to do the Cartel's dirty work and associate IP addresses with students in order to expedite the process of squeezing them for cash.
Because, you know, suing customers has been such an effective strategy against music-sharing so far.
Comments (2) + TrackBacks (0) | Category: IP Abuse
February 26, 2007
Joyce Hatto was a pianist of some note who retired from performing back in 1976, to fight cancer. She lived a good long time after that retirement and enjoyed a degree of notoriety in the last decade of her life due to the release of a wide variety of new recordings on her husband William Barrington-Coupe's tiny label Concert Artist. As the story in Gramophone puts it
To love Hatto recordings was to be in the know, a true piano aficionado who didn't need the hype of a major label's marketing spend to recognise a good, a great, thing when they heard it.
There were doubters all along, but the recent break in the story seems to have come from a listener who put a "Hatto" CD into his iTunes, which identified it not as Hatto but as a Liszt recording by a wholly different pianist. More such reports followed.
Gramophone followed up, first by asking a human classical expert to listen to the two. When that expert claimed no difference they sent the two discs to an audiologist, who found them identical. The story linked above has more details, including what appears to be a deliberate digital manipulation of at least one track to conceal its origins.
Wikipedia is keeping a "current event" section as people add information on recordings and possible sources. There appears to be evidence of what can only be classed as a massive fraud.
In some ways this is not a new story - people plagiarize and have for centuries. This caught my attention because of the involvement of iTunes and the role of digital "fingerprints" in the automatic identification of works.
Comments (4) + TrackBacks (0) | Category: IP Abuse
February 15, 2007
In case you were fooled lately into thinking that the RIAA and the rest of the Content Cartel were going to pursue a policy other than "Sue All the World, Sue All the Children" please permit the blog "Recording Industry vs The People", maintained by NYC lawyers Ty Rogers and Ray Beckerman, to adjust your reality.
The blog has posted a letter appearntly leaked from the RIAA. In this letter the Cartel enforcement arm attempts to cajole ISPs into maintaining subscriber ISP records for 180 days. To make its lawsuits go more smoothly, of course. In exchange for shutting the hell up and turning over data promptly the ISP's customers get a promise of a $1000 discount for payment prior to lawsuit being filed. It's not at all clear to me why any sane ISP would sign on to this deal since it means more work and more risk for them, not to mention the exposure of being counter-sued by irate customers for turning over records.
You can read a brief summary on the lawyer's blog, and extensive commentary on the various links below the entry. The gist is still the same - the RIAA wants more suits, faster suits, more settlements, and fewer embarrassing publicity gaffes. I can't exactly blame them for wanting these things, but I'd rather they realized that they haven't made any difference in the past 7+ years of suing their customers and they're not going to make a difference if they spend another 77 years suing their customers.
Comments (0) + TrackBacks (0) | Category: IP Abuse
February 5, 2007
The story starts with the hip SF Chronicle online attempting to respond to readers' phoned-in comments. Of course, the volume of comments in any major newspaper is too large to permit individual responses and the Chron comes up with the bright idea to make a podcast out of the recorded commentary so at least readers can hear what each other have to say. So far so good.
Then someone decided to take umbrage at a particular subhead in a Chron news story that used the phrase "pilotless drone." Despite its popularity (about 36,000 hits on Google as of this AM) the phrase really is redundant since "drone" means "unmanned vehicle" in this context. So one could say "pilotless aircraft" or just "drone."
Another meaning of "drone" is to repeat something mnotonously. Which is pretty much what this caller did. As the NPR commentator put it, it wasn't long until someone noticed the rhythmic quality of this particular sound snippet. Bloggers such as Engaget linked to the audio file and asked people to remix it.
Never one to leave a gauntlet lie, people took up this challenge and.according to this update in the Chronicle, not only can you get this snippet as a ringtone, but there's an entire group on YouTube now dedicated to remixes and music videos.
Comments (0) + TrackBacks (0) | Category: Humor | IP Abuse
November 13, 2006
In the days before photography permitted instant capture of a scene, arists would be paid to sketch or paint an event or scene and copies of that rendition would appear in broadsheets and other newspaper predecessors. Even today we have sketch artists on courtrooms where photographers are not permitted.
So the question, then, is this: if a painter depicts an actual event or scene is that creative work protected in the same way as a photograph of the event would be?
This is the question being asked by painter Daniel A. Moore, because he is being sued by the University of Alabama which claims that his paintings of Alabama football game scenes violate the University's trademark "crimson and white color scheme".
Moore has been painting football scenes for years, so it's not clear why he's being sued now. He claims to have made millions from paintings and reproductions of them; the University won't comment but seems to have taken umbrage at Moore's move into more merchandise-like things such as mugs and calendars.
Moore doesn't stand on the gridiron sidelines and paint as the action happens - he works from photos and his own experience of the event. One of the contentions raised by the University is that this means his paintings contain no (or not enough) original content to be protected by separate copyright.
Just about everyone in the Times story seems to think this is a dumb lawsuit but mostly on social grounds; it's not clear to me where this falls out from a purely legal standpoint.
Comments (2) + TrackBacks (0) | Category: IP Abuse
November 10, 2006
The questions of copyright and "official" versions just keep getting funnier.
This time we have CNN attempting (apparently successfully) to force YouTube to take down as copyright violation the original broadcast version of a show. But they have no problems with YouTube copies of an edited version, which they themselves showed.
Confused? Me too. Here's what I can piece together:
Bill Maher guests on Larry King Live. This show is shown live to parts of the US (East Coast) but rebroadcast from tape for later time zones (West Coast). On the live version, Maher made some remarks suggestiong that RNC Chairman Ken Mehlman is gay. My hipper gay friends tell me this is an open secret. He's closeted and all that, but yeah he's gay. OK, whatever.
Except CNN doesn't seem to like those remarks so when Maher's appearance gets rebroadcast for the later showing those comments are edited out. Of course people notice (duh, CNN really doesn't get it) and people who recorded the original version post it to YouTube. People also post the edited version. CNN sent a copyright violation letter to the person who posted the original, unedited version, and then edited its online transcript of the show to match what was later shown.
Here's the Americablog entry, which contains both the cease-and-desist letter and a link to the Huffington Post blog, which has the entire video and the screaming headline "CENSORED BY CNN".
Way to publicize a controversy and make yourselves look like idiots, guys.
Comments (7) + TrackBacks (0) | Category: IP Abuse
November 2, 2006
Mark Frauenfelder is reporting in boingboing that some idiot is trying to claim copyright in the Principia Discordia. If you don't know why this is nearly the height of absurdity I probably can't explain it very much. Suffice it to say that the volume is one near and dear to the hearts of certain elements of what used to be called the counterculture, as well as being a religious text for pagans who worship the goddess Eris. And that the book was clearly released into the public domain by its original 1965 authors.
The new book has a new title, new layout and some new text, all of which are being roundly derided by devotees of the original work. Boingboing also has links to scans of the original work and various text editions. Help yourself!
Comments (3) + TrackBacks (0) | Category: IP Abuse
October 26, 2006
Apparenly Jon Johansen has cracked the code that locks iPods into downloading only from iTunes. If this is true then it should be possible for other stores to offer iPod content for purchase.
Unlike some of Jon's other code ventures, this one sounds like a legitimate case of reverse engineering with obvious business models. Like those who crack proprietary codes for things like printer cartridges, Jon's crack doesn't directly remove Apple's DRM, but it does permit competitors to enter a market that had been technology-locked.
It will be trivial, of course, for Apple to change its codes and push a download out to iPod users any time they connect to iTunes or other networked Apple service. This change could re-establish Apple's monopoly. However, if Apple does so, what's to stop a rival music provider from suing for unfair restraint of trade? It seems to me that the printer-cartridge analogy is pretty strong and would give at least a skeleton of a legal case.
According to the Ars Technica blurb, Johansen and his new company will argue that the enabling of competition is protected by the interoperablity clause in the DMCA. This is a very different story than an effort to make iTunes music available on other players, wihch might be viewed as impermissible removal of DRM software.
Comments (0) + TrackBacks (0) | Category: IP Abuse
October 24, 2006
It's really hard to top Techdirt's headline for this story: The Boy Scouts Now Have An MPAA Merit Badge In Misleading Arguments. If you're a Boy Scout in southern CA you can now get an "activity patch" (which is apparently different from a "merit badge") in such key survival techniques as identifying copied CDs, ratting out your friends for downloading, and sucking up to Hollywood. Yeesh. What ever happened to helping old ladies across streets? Cory Doctorow also had some choice words on the topic. Any connection between this activity and the large donations given by Hollywood to the Boy Scouts is purely coincidental. Really.
Comments (3) + TrackBacks (0) | Category: IP Abuse
June 15, 2006
There's a brouhaha going on over the works of James Joyce, and the attempts by the author's grandson (and sole surviving heir) to control the use and publication of the author's novels, letters, and other output.
D. T. Max has a piece in the mid-June New Yorker chronicaling some of the antics of Joyce's grandson, Stephen Joyce as we approach the 102nd Bloomsday. Max describes the current state of the relationship between Stephen Joyce and the community of scholars as "dysfunctional" and notes that the heir has acted to suppress publications he doesn't like, and may well have destroyed correspondence of interest to scholars.
These and other actions have led the Stanford Center for Internet and Society's Fair Use Project to file a lawsuit against Stephen Joyce, as noted in Lessig's blog. That entry links to the PDF of the complaint itself, and commenters there have linked to some of their own writings on the various legal contests that have occurred in the past few years.
Thanks to copyfighter Branko Collin for pointing me in the direction of these stories.
Comments (4) + TrackBacks (0) | Category: IP Abuse
April 21, 2006
Searching with Google yesterday, I smiled at its logo, playfully reworked to look like a Joan Miró painting in honor of the Spanish artist's birthday. His family and Artist's Rights Society weren't smiling, the Mercury News reported, asking Google to remove the tribute mid-day. Google honored the request while saying that the logo did not infringe.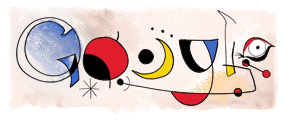 [President of Artists Rights Society Theodore] Feder said the society receives hundreds of requests each day from media organizations who are interested in reproducing a copyrighted work in some form. He said the authorization process is simple: all Google needed to do was send an e-mail asking permission to use the images.

"We would have asked the estate or the family, and they would have said yes or no," he said.
But fair use, as U.S. courts recognize it, eliminates the need to ask permission. Fair use saves us from the sanitized world where only authorized tributes or commentary are permitted. Moral rights, applied in many European countries but not the U.S., protect the "integrity" of artists' works -- but even that was hardly under threat.
No one would think from this logo, which linked to a Google search for "Joan Miró," that the artist (who died in 1983) endorsed Google; instead, many more might have been inspired, as I was, to click through to some of the originals artworks whose elements were re-mixed here. Copyright prevents someone from making Miró lithographs without permission, it doesn't and shouldn't prevent Google from honoring artists before they're dead 70 years.
Enterprising Wikipedians have already added note of the controversy to the Miró biography.
Comments (2) + TrackBacks (0) | Category: IP Abuse
March 20, 2006
Trademarking common words and phrases is sometimes done and never popular. The reason that the phrases are popular is because they're commonly recognized descriptivves. Forcing people to use other terms leads to language oddities and confusion. For example, did you know that Marvel and DC comics jointly claim trademark in the term "super hero"? Me neither. However, a friend pointed me to Newsarama's story on "Super Hero Happy Hour" being forced to change its name
The Happy Hour comic series features heroes (can't call them super) on their off hours, visiting pubs and relaxing. Its publisher, GeekPunk, apparently received a recent cease-and-desist from the Big Two, though the comic was first published in 2003.
Comments (3) + TrackBacks (0) | Category: IP Abuse
February 16, 2006
ABC News Primetime are set to air a segment on the radio payola business titled as above. In the eastern US where I live that'll happen tonight. Check for broadcasts in your area. You can search the abcnews.go.com site for the subject phrase to find the info and webcast.
In a related note, Kristin Thomson of the Future of Music Coalition wrote to let us know about the FMC's attempt to push the FCC into actually giving a damn about the current payola business. They have a copy of their letter online. While I'd love to see the FCC actually do something, I have strong doubts they'll do more than make appropriate noises.
Comments (0) + TrackBacks (0) | Category: IP Abuse
December 13, 2005
All you parents - recognize this sequence? First, deny there's a problem. Second, blame someone else. Third, try halfheartedly to fix it but generally make a bigger mess in the process. Fourth, and only when forced, actually clean up the mess. Finally, hang head and make a sorrowful face while promising to do better next time, but don't actually change behavior.
If you guessed "my five-year-old child" you were right. If you also guessed "Sony BMG" you're right again.
Having gone through all the steps, Sony has reached the final stage and is dutifully promising to "reevaluate" its DRM strategy. This is pure media relations and an attempt to deflect criticism. I don't think anything will actually change, unless - or should I say 'until' - Sony is faced with a serious artist revolt. Corporate penitence is nothing - the bottom line is everything.
Comments (0) + TrackBacks (0) | Category: IP Abuse
November 22, 2005
Comments (8) + TrackBacks (3) | Category: IP Abuse
November 21, 2005
Comments (0) + TrackBacks (0) | Category: IP Abuse
November 17, 2005
For years, the entertainment industry's DRM strategy has seemed to follow the old story about how to boil a frog: Start it going in a pan of cold water and gradually turn up the heat.
So it is with digital rights management: Start consumers off with restrictions only the techiest edge-cases among them will notice, then quietly increase control. Apple's iTunes, for example, has downgraded the behavior of already-purchased music files. One day you could burn a playlist 10 times, the next day only seven.
Once you've accepted that "your" music comes with only a set of pre-defined uses -- and not any personal use you can invent -- you might not notice as you lose the ability to do your own format-shifting. Just as fans once re-purchased music as it moved from 45 to LP to CD, perhaps they could be conditioned not to complain if they were made to re-license when they replaced computers and stereo components. Instead of selling CDs, then, marketers will then be able to slice up the "music experience" and license pieces back to the fans whose rights they've taken, ideally for more than the one-time profit on a CD.
Until Sony BMG turned up the heat too fast with its rootkit. As eHomeUpgrade puts it, this "DRM Nightmare" has been good for consumer rights.
Given that Sony has taken to installing spyware to protect their music, you may be wondering why this episode in the DRM struggle has been good for the consumer. Simple: consumer awareness. For the past several years, much has been made of viruses and spyware and their adverse effects on our computers. The industry designed to stop these threats brings in tens of millions of dollars every year to stop these vicious pieces of software. The average consumer understands what a virus or spyware is. However, stop most consumers and ask them to explain DRM and you'll probably get a blank stare. Up until now, the consumer has been uneducated on what DRM is and how it will affect their daily lives. The major music and movie studios have been fine with this; and now that awareness is changing.
The average fan, who may never have been blocked from playing music from the (new) Napster music store on an iPod; who may never have tried to create her own version of the Daily Show from a TiVo-to-Go'd evening news program but been stymied by copy controls; suddenly has a vivid example of how DRM takes your music -- and your computer -- away from you. CERT, the US Computer Emergency Response Team, is advising users, "Do not install software from sources that you do not expect to contain software, such as an audio CD."
I think the frog may be ready to jump out.
Comments (4) + TrackBacks (1) | Category: IP Abuse | IP Markets and Monopolies | Tech
November 12, 2005
Pretty much precisely as predicted, there's a new Trojan out that exploits Sony DRM copy protection vulnerability. Details are sketchy at this point - it appears to have been spammed out from a hijacked machine as an email. The best info I've found so far has been Sophos' press release. They have a tool to detect and disable Sony's cloak.
Update: According to Brian Krebs' Security Fix column, a lawsuit has already been filed in California charging Sony with violation of three state-level statutes, and another state-oriented suit will be filed in New York this week.
Update 2: A press release from Electronic Frontiers Italy (which I take to be an Italian EFF-alike) describes a formal request made by that organization to the Italian "Commander in Chief of the Fraud Contrast Group of the Financial Police" in an effort to identify for legal purposes the authors of the malware, whether anyone else is doing similar things, and have them prosecuted under Italian laws that forbid "damaging" personal computer systems. The particular law(s) that apply to this situation aren't spelled out in the ALCEI release, but perhaps that's something the police are expected to determine.
Comments (2) + TrackBacks (0) | Category: IP Abuse
October 18, 2005
It looks like Barney is back for a second round in the fair use fight, but in the past four years, the ground rules have changed a bit.


Barney's lawyers at the New York firm of Gibney, Anthony and Flaherty sent stiff warning letters last week to Web sites displaying less-than-flattering images of the plump saurian.

"Your Web site depicts a plush Barney toy in a violent manner or position," Matthew Carlin wrote Tuesday on behalf of Lyons Partnership, which owns the Barney trademark. "We are writing to request that you remove this violent content toward Barney on your Web site." [...]

The Electronic Frontier Foundation, a San Francisco civil liberties group providing legal representation to Frankel, dismisses the legal threats as nonsense. "I think that Barney is unfortunately looking like he's becoming a recidivist in phony copyright claims," said Cindy Cohn, EFF's legal director.

In 2001, EFF took on Barney's lawyers after they sent out similar cease-and-desist letters. At the time, Cohn wrote back saying that anti-Barney screeds were protected by the First Amendment rights to publish parodies, and Barney's owners never pursued the matter further.

Since then, the EFF managed to break new legal ground by forcing voting machine maker Diebold to write a check to settle allegations of copyright misuse. "We were very happy to cash that check for $125,000 from Diebold when they made phony copyright claims," Cohn said. "I'd be happy to cash one from Barney."

The Diebold reference is
explained here
; Wil Wheaton reference
here
.
These photos
ought to give Barney a few more reasons to be shaking in his boots, eh?
Update: Welcome, Fark readers. I see I've puzzled a few of you. To clarify: besides portraying Wesley Crusher on Star Trek and becoming an A-list blogger, Wil Wheaton is a champion for free speech on the Net. He's also a friend of EFF, an organization that's spent the last 15 years fighting for free speech online. Which is why, back in the day, Wil literally kicked Barney's butt in a mock duel to benefit EFF and criticize the Barney lawyers, who keep trying to silence people with cease-and-desist nastygrams. Now it looks like Barney's angling for a rematch.
Hope that helps.
Comments (11) + TrackBacks (0) | Category: IP Abuse
October 6, 2005
Want to time-shift your satellite radio? Forget about it, according to the RIAA -- they want to make such practices illegal. As I previously suggested, the real agenda of the RIAA is not just P2P, but Me2Me technologies that allow you to move music from one format to another. Check out the Reuters article (Record labels, satellite radio seen in showdown):
The record industry may next aim its legal guns at satellite radio due to a dispute involving new portable players which let listeners record and store songs, an analyst and industry sources said on Wednesday.

The record industry, led by major labels, such as Vivendi Universal' (EAUG.PA),> Warner Music Group Corp (NYSE:WMG - news), EMI Group Plc (EMI.L) and Sony BMG, believe the recording capability is a clear copyright violation and could take revenue away from paid download music services.

...

JP Morgan analyst Barton Crockett in a report suggested there might be more conflict in store.

"Based on recent talks with execs at record labels and the
Recording Industry Association of America (RIAA), we see potential spats ahead. RIAA may file a lawsuit this fall to stop a new feature for upcoming wearable satellite radios," he wrote.
Yet one more freedom we currently enjoy that the RIAA wants to take away as technology evolves.
Comments (1) + TrackBacks (0) | Category: IP Abuse
September 22, 2005
Via Siva Vaidhyanathan, Andrew Raff's round-up of weblog commentary on the Google Print library lawsuit, highlighting the sharp differences of opinion among people who typically agree. To wit:

It is 1976 all over again. Then, like now, content owners turned to the courts to stop an extraordinary new technology. Then, like now, copyright is the weapon of choice. But then, like now, the content owners of course don't really want the court to stop the new technology. Then, like now, they simply want to be paid for the innovations of someone else. Then, like now, the content owners ought to lose.

[...]

Google's use is fair use. It would be in any case, but the total disaster of a property system that the Copyright Office has produced reinforces the conclusion that Google's use is fair use. And for all those people who devoted years of their life to defend the right to p2p file-sharing — here's your chance to show what this battle is really about:

Google wants to do nothing more to 20,000,000 books than it does to the Internet: it wants to index them, and it offers anyone in the index the right to opt out. If it is illegal to do that with 20,000,000 books, then why is it legal to do it with the Internet? The "authors'" claims, if true, mean Google itself is illegal. Common sense, or better, commons sense, revolts at the idea. And so too should you.

...and
Siva himself
:

...[This] whole thing looks like a dark, gathering storm. It's not just Google betting the company. It's Google gambling with all of our rights under copyright -- both as copyright producers and users. Many good things could be washed away. This case strikes at the heart of both Google and copyright. It's not some clever fair use algorithm. It's not just one in a string of cases that will slightly expand or slightly constrict users' rights (and, please remember, users are not a party to this suit). It's about the very defining essense of copyright and about corporate copying on a massive and unprecedented scale.

Michael Madison's
latest post
in some sense serves to bridge the two:

We agree on the stakes; we disagree on the tactics. How do we protect users' rights and the public domain?

The problem is that the public domain cannot sue to protect itself. (Note the echo of environmental law.) Individual users can sue to protect their interests in the public domain, but we've seen first-hand the limits of that strategy. Regardless of your view of the merits of Eldred v. Ashcroft, it was pretty difficult for Eldred's legal team to get more than 2 members of the Supreme Court to see why any of this mattered.

The next best strategy is to enable proxies to stand for the public domain. Proxies are imperfect in lots of ways, but one thing they have — especially if they happen to be large corporate entities — is a business model that depends on access to information.

...[If] we recognize Google as a proxy, then I continue to believe that sometimes you fight the fights that need fighting, not just the fights you can win.

[...]

I haven't been an academic so long that I've lost the litigator's sense that sometimes, a case deserves to be litigated and maybe even tried. I think that this is one.

Comments (0) + TrackBacks (0) | Category: IP Abuse
September 8, 2005
As my EFF colleague Danny O'Brien dryly observes, it looks like the RIAA isn't very happy with its performance in court in the Patricia Santangelo case. It's asking for another try up at bat. Specifically, it has requested a second oral argument and permission to serve a surreply.
What does this mean? Writes Ray Beckerman, Santangelo's lawyer:


The surreply request is unusual because the normal rule is that the party bearing the affirmative burden of persuasion (in this instance Ms. Santangelo) gets to have the last word. The party making the motion bears the burden of persuading the court, and serves its motion papers. The opposing party serves its opposition papers. And then the movant gets the last word -- its reply papers.

I would say that asking for a second oral argument is unusual, because (a) in almost 31 years of working in litigation I've never heard of anyone doing it, and (b) the very asking for it is an admission that the first oral argument was lost.

One can only guess as to why plaintiff's lawyers are doing it. Apparently something happened after August 15th to convince the plaintiff's lawyers that (a) they are losing, and/or (b) the case is more important than they initially thought it was. Or perhaps they are doing it because they are hired guns and their client just ordered them to do it.

What do you think?

Previous relevant Copyfight coverage:
Do It Right or Not at All
(also be sure to check out Mike Godwin's commentary @
Runaround Suits
).
Comments (1) + TrackBacks (0) | Category: IP Abuse
August 30, 2005
Via Cory Doctorow, a must-read interview with Ray Beckerman, the lawyer for the mom who is standing up to the RIAA in court.
Excerpt:


p2pnet: Where will the money to pay for [the lawsuit] come from?

Beckerman: We expect Ms Santangelo's costs to be picked up by the RIAA, since (a) the copyright statute permits the Court to shift the attorneys fees to the losing party, (b) these cases were clearly frivolous and brought in bad faith, and (c) it is a matter of public interest that the RIAA be deterred from bringing more such meritless cases.

[...]

p2pnet: If there are other people near you who want to be represented, will there a limit to their numbers?

Beckerman: As far as I am concerned there should be no limit to how many people we can represent. If we have too many cases we can hire more lawyers.

[...]

p2pnet: Would you be prepared to collaborate with other lawyers/law firms in the US to help other people in the same situation as Patricia Santangelo?

Beckerman: Absolutely. I am thrilled to help the other lawyers and I know they'll help me as well. That is why I have made the litigation documents available online. So that any attorney who is representing victims of the RIAA onslaught will have the benefit of knowing what we did, and what the RIAA's lame arguments are.

Comments (2) + TrackBacks (0) | Category: IP Abuse
August 29, 2005
Speaking of the RIAA lawsuits, Public Knowledge's Mike Godwin has a new piece criticizing them. It's not about whether or not the recording industry has a right to sue, explains Godwin. It's about the choice to sue in the first place, and how the RIAA is going about doing it:


[It] seems obvious that the RIAA should pick the lawsuits prudently, based on solid evidence, so that when the cases are publicized it will be clear that the defendants deserved what they got.

That doesn't seem to be what's happening, however.

Instead, we see what
Wendy Seltzer
calls
The Attack of the Subpoena-Bots
-- automatic weapons-style lawsuits shot into a crowd of people that Internet searches have identified as potentially guilty of file-sharing copyrighted songs. Eager to avoid the expense of an attorney and recognizing that settling is the cheaper route, most of these seemingly
random
targets give up rather than fight. Only, every once in a while, they refuse to settle -- an occurence so rare the RIAA attorneys evidently show up in court still thinking they've got the end-game sewn up.
Godwin provides a fr'instance -- a court appearance by Patricia Santangelo, transcribed here. Explains Godwin, "[The judge in the case] refused to be a mere conduit steering Ms. Santangelo to the RIAA's 'conference center' (which should properly be called a 'surrender center')."
Here, an excerpt from the transcript:


MR. MASCHIO: No, all I was suggesting, your Honor, is that, if she doesn't come with an attorney, that the more direct way of doing this -- and this is just to facilitate things -- is to deal directly with the conference center.

THE COURT: Not once you've filed an action in my court.

MR. MASCHIO: Okay.

THE COURT: You file an action in my court, your conference center is out of it. They have nothing to do with anything.

MR. MASCHIO: Okay. I'll give her my card.

THE COURT: If you are here, you are here as an officer of the court. You're taking up my time and cluttering up my calendar, so you will do it in the context of the Court. Maybe it will be with a magistrate judge, but you will be representing your client, not some conference center. And if your people want things to be done through the conference center, tell them not to bring lawsuits.

Nice. And a wonderful reminder that the lawsuits affect real people with real lives -- even busy judges who may chafe at the role they're being asked to play in this unfortunate, ineffective "education" campaign.
Comments (0) + TrackBacks (0) | Category: IP Abuse
Via Derek Slater, a new blog by the lawyers at Beldock Levine & Hoffman LLP who are fighting the "RIAA's lawsuits of intimidation brought against ordinary working people."


We find these cases to be oppressive and unfair, as large law firms financed by the recording industry sue ordinary working people for thousands of dollars.

We have set up this blog in order to collect evidence and input about these oppressive lawsuits.

Comments (0) + TrackBacks (0) | Category: IP Abuse
August 24, 2005
My brand-new EFF colleague Corynne McSherry and consumer-rights advocate Ed Foster are tag-teaming to bring us the story of a company called Livingsoft that's decided to use its End User License Agreement (EULA) not only to interfere with first sale rights, but also to punish unhappy customers (see Corynne's piece here and Ed's here). The short of it: Livingsoft evidently allows customers who ask nicely to re-sell the product on eBay; those who don't like the product and say so, however, may not.
Explains Corynne, "[The company president told the customer that he] does sometimes grant permission to re-sell the software ..., but only if the seller has a physical or financial necessity (e.g., an injury or family financial crisis) and asks permission 'courteously' in advance, 'acknowledging that they are requesting a favor rather than demanding a right.'" [Ed.: like, oh, I dunno, the right of first sale?] This particular customer, on the other hand, had the temerity to complain that the software "sucks." Therefore, she would have to keep it forever.
As Ed points out, this is hardly an isolated incident. It's part of an ugly trend of companies using EULAs in arbitrary ways to undermine legitimate consumer rights. By including anti-consumer clauses in their click-wrap EULAs, companies like Livingsoft are forcing people to beg just to be treated fairly. Writes Ed:


[Whatever] restrictive language their attorneys want to the throw into a EULA is supposed to carry more weight than our traditional rights. Of course, if you ask real nice and acknowledge you have no rights of any kind, they may grant you a favor. I for one am deeply grateful for the favor Livingsoft has done us by providing such a stark example of how we can expect businesses of all kinds to treat their customers in the world to which we seem to be moving.

If you've had trouble selling software that sucks, you have people in your corner. EFF is gathering information to help people retain their rights in the face of these kinds of unfair EULAs. Send your story to
softwarerights@eff.org
-- and be sure to include a copy of the offending EULA. We may be able to help.
Comments (1) + TrackBacks (0) | Category: IP Abuse
August 1, 2005
Brookings Institute Scholar Ben Klemens has a nice little OpEd over on BI's site about patent reform and why there is an important difference between software patents and other kinds of patents:
However, the key distinction between a drug and a method for using a computer is that few of us own the equipment or have the desire to manufacture drugs. Meanwhile, computers are ubiquitous--and as a result, so is software authorship. If you are reading this at work, there is probably someone in your building writing software right now: perhaps in the form of a company web page, or a script to make the accounting database work better. Thus, a patent on a drug creates potential liability for those companies in the pharmaceutical business, while a software patent creates potential liability for any company with its own website or software customizations, regardless of its business.
Comments (3) + TrackBacks (0) | Category: IP Abuse
July 27, 2005
Copyfight's own Jason Schultz and EFF Development Director Terri Forman have a new op-ed excoriating companies seeking to levy a patent "tax" on online giving and activism:


In recent months, there has been some controversy in the philanthropy world over an unusual topic -- business method patents. The stink has arisen because a few companies that provide services to nonprofits are starting to patent their online techniques versus real technical innovations -- things as basic as using email to alert friends to pressing social issues that need support or sending an online "thank you" card to acknowledge a donation.

As stupid and harmful as a patent on "one-click" shopping may be, it's even worse when the claim is for "one-click" activism and philanthropy. If you give $5 to an organization like EFF (or £5 to
this new group
), you want every dollar to go to the cause -- not licensing fees for the software you're using to make the donation.
Comments (0) + TrackBacks (0) | Category: IP Abuse
July 11, 2005
Should people who bought the latest Harry Potter book before the release date be forced not only to return the book but also turn over "any photocopies, photographs or electronic copies of any portion of that book," as well as take a strict vow of silence about any elements of the story? A Canadian court thinks so. University of Ottawa law professor/uber-copyfighter Michael Geist thinks not:


People have legitimately purchased the book, yet now face violation of a court order if they fail to return it immediately, discuss it, or do anything else with the book. While a court might look skeptically on an attempt to bring an action against a purchaser who fails to return the book, why the court would grant such a broad order that reaches down to the underlying purchasers suggests that this could turn into a real horror story.

The
order
could have been a simple injunction covering the bookstore in question; instead, it sounds like something from the PATRIOT Act. Is this truly necessary?
Comments (2) + TrackBacks (0) | Category: IP Abuse
June 25, 2005
Yesterday I wrote about the Business Software Alliance's less than sterling regard for the truth (Lies, Damn Lies and BSA Statistics). ZDNet UK made the same call yesterday (Lies, Damn Lies and Statistics).
Unless the BSA gets its act together and replaces overstated and misconstrued data with properly researched and carefully presented facts, it will become known as an arrogant organ of propaganda. There is no doubt that it is correct when it calls organised software piracy a major problem for the industry, but it would do well to remember the story of the boy who cried wolf.
Comments (0) + TrackBacks (0) | Category: IP Abuse
June 24, 2005
Is the Business Software Alliance accused of using misleading statistics again? Is the Pope Catholic?
Last time it was copyright infringement estimates (The Economist Rails on Flawed BSA Piracy Study). Now, ZDNet UK has published a commentary accusing the BSA of playing fast and loose with software patent statistics (BSA Figures Do Not Add Up).
The BSA's latest study claims to prove that software patents are of equal importance to SMEs and large companies, a claim that political parties and some media organisations have taken at face value. But does the study really show that SMEs are of equal importance, or has the BSA presented the facts in a misleading way to lead people to the conclusions they want them to draw?
What do you think the answer is?
Comments (1) + TrackBacks (0) | Category: IP Abuse
June 20, 2005
Comments (0) + TrackBacks (0) | Category: IP Abuse
Blink ›
Stealing the David
One might think that open access to high resolution 3D scans of Michelangelo's David and other cultural heritage works would be a goal of the works' trustees. Nope. They're busy figuring out how to keep people from "pirating" the data.
First it was cakes, now it's pinatas:


The LA Times has a very interesting story on the lawsuits by big entertainment companies against one of the dirt-floored businesses in central Los Angeles that sells pinatas in the image of characters subject to copyright and trademark protections. I am quoted in that story as saying that a group of large entertainment companies have to sue these tiny businesses, which apparently have revenues often less than $50,000 per year. This is not my view. ...As with most interesting legal questions, there are two or more sides to any set of facts. ...It is almost certainly the case that executives of these companies felt compelled to enforce these rights by issuing cease and desist letters, seeking to get the infringement to stop without going to court, and then to file suit against a handful of the pinateros.

But far from thinking that these executives are compelled to make such a decision, I think it's absurd to have filed them.
Comments (0) + TrackBacks (0) | Category: IP Abuse
June 15, 2005
Looks like Rush Limbaugh is a copyfighter at heart. Check out his rant yesterday about the restrictions on podcasting and CD copying:
RUSH: There are some things that we can't influence yet [in podcasting] like music because of copyright problems. I continue to hear from people. I guess this is just a testament you have to explain things a number of times. I continue to hear from people, "Well, other shows..."

I read that and I say, "Pfft. What other shows?"

"Other shows have music."

Uh, I don't know what to tell you, folks. We have a battery of attorneys here, and the battery of attorneys has dug deep, and they've given us their opinion on this and it's pretty deadlocked solid. There's nothing we can do about it because of the fact that if we included music, even snippets, that we would be effectively be distributing other people's property, copyrighted property without compensation. It's just that simple. Now some of you have said, "Well, now, if we download stream every day if we listen to the program live on the Internet we get the music there."

...

So here's what I did because I continue to get so much e-mail about music and the podcasts. I went to some of my partners and I said, "I want you to shoot me straight. Is this really a legal opinion or are you just telling me this because it's cheaper?" You know, I don't care. If it offends them it offends them. "I want to know the truth. Is this really the truth or are you just doing this because it's cheaper to do it this way?"

They were righteously indignant and offended and they said, "No, it has nothing to do with that. The cost is prohibitive." I mean there's no system set up for this kind of thing yet. We're away ahead of the curve to do this legally. I can't explain the people that are doing it in a way that we have been told is illegal, and I can't explain why they're doing it, and the fact that they are doing it does not give us the confidence that we could do it ourselves. We have a big legal team that's looked into this.

But I just want to tell you we're continually working on it, which at this point simply means monitoring developments in this whole copyright and piracy law. I know the Millennium Copyright Act is what this is all about, and until that's changed, none of this is going to change. In fact I just saw a story in my RSS reader today that Sony is coming out with a new system to copy-protect their CDs. There's software on their CDs that will allow a maximum of three dubs, three copies, and then it shuts down. So if somebody goes and buy a CD, they can copy it three times, but that's it and it's not on all their CDs. It's a new technology that they are embedding in the CDs, and of course the DVD industry has gotten even much tougher than the music industry has, but it's a huge deal and we have looked at it in every which way and that's what we have been told by the legal eagles. Whatever anybody else is doing out there is of no consequence to us. Based on what we have learned anybody else doing this is doing so at risk, and that's as much as I will say about it.
For background, see Ernie Miller's
Rush Limbaugh to Launch Podcast on June 3rd - No Music Though
.
Comments (4) + TrackBacks (0) | Category: IP Abuse
A few weeks ago, Jason Schultz noted here that The Economist had found the BSA's copyright infringement statistics laughably inflated (The Economist Rails on Flawed BSA Piracy Study). Well, the BSA has responded in a letter to the editor, according to ArsTechnica (BSA Disgusted with Critiques of Their Inflammatory Piracy Loss Methodology):
SIR – Your article on software piracy was extreme, misleading and irresponsible ("BSA or just BS?", May 21st). The headline was particularly offensive. The implication that an industry would purposely inflate the rate of piracy and its impact to suit its political aims is ridiculous. The problem is real and needs no exaggeration.
Well, that shows
The Economist
, doesn't it? They better back off on their analysis or the BSA might respond with another empty denial.
Comments (0) + TrackBacks (0) | Category: IP Abuse
June 13, 2005
Thanks for having me guest-blog at Copyfight for the past week. I'll be traveling this week, and visiting the Berkman Center for the first time.
One note of warning for the months ahead: Keep an eye on cross-industry standards being worked out behind closed doors. Hollywood is pushing hard to require things like "certification" and "renewability" in the next generation of DVD players and other digital devices. The players you own would obey the Hollywood studios' directives, without your even knowing about it.
I paint the grim picture in the latest free excerpt from Darknet.
Comments (3) + TrackBacks (0) | Category: IP Abuse
June 9, 2005
Prof. Michael Madison brings our attention to a case in which a stage production of Grease was halted by the rights organization because the female cast was going to play female students in an all-girls school putting on a performance of Grease. Got that? Theatre Follies. So, instead, they will be performing Grease and Desist,
the "gleefully, bad ass, unauthorized, '50's rock musical cabaret" that claims "If the creators of South Park and Charles Ludlum had met late one evening in a dark, smokey bar, done shots of jagermeister and danced -- THIS IS THE LOVE CHILD THEY WOULD HAVE HAD."
Comments (0) + TrackBacks (0) | Category: IP Abuse
June 8, 2005
Blink ›
Gratz on Shrinkwrap Licenses for Books
June 7, 2005
Blink ›
Shrink Wrap Licensed Books
LIS News has a report of increasing shrinkwrap licenses being included with reference books (Books with Licensing Contract on Shrink Wrap). The publisher probably figures some court is likely to uphold the license at some point in the future and then things will be golden.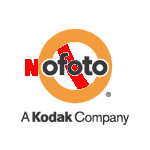 A friend of mine has a new baby and, with family spread across the globe, likes to use online photo-printing services to share snapshots of the growing baby. She can create an online album, load up photos from the digital camera, and invite relatives to browse and print their favorites. Except when they can't.
It seems one picture, of baby seated against the background of their blue sofa, looked too "professional" for Ofoto (Kodak). Though she was permitted to upload the photo and copy it to her browser (view it online), when she tried to print a copy to hang in the office, my friend was confronted with a copyright-based denial: "Your order has been cancelled because it appears your order contains one of the following... 1. Professional images." She could proceed to print only if she signed an affidavit warranting that she was the photographer or had permission from the copyright owner.
Ofoto's form had no place for my friend to indicate, among other possibilities, that she owned the copyright as work-made-for-hire, or that printing would be fair use. She's now looking for a new online printing service.
Yet even that overreaction is better than what Wal-Mart is doing to people who send photos for digital processing, according to The San Diego Union-Tribune: Snap judgments (via BNA):
[Amateur photographer Zee Helmick had taken photos of her son for a audition, and sent them to Wal-Mart for printing. When she went to pick them up, a Wal-Mart clerk told her] "We can't release the pictures to you without a copyright release form signed by the photographer."
...
The clerk said the photos looked like a professional had taken them, Helmick said. And no matter how much Helmick protested that she, an amateur, had snapped the shots of her son, she said the clerk wouldn't budge.

Helmick didn't have a copyright release with her, so she offered to write a note stating that she had taken the photos. She said Wal-Mart refused even that.
I guess Canon's copyright warning is just one manifestation of a general photo-insanity. Not to mention lawyers going after the free software program Gallery.
Comments (3) + TrackBacks (0) | Category: IP Abuse
June 1, 2005
In addition to attempts (highlighted in this blog by Donna and by Ernest) to get Congress to write the laws it wants, the Cartel has gone directly into the cop business. The LA Times reports that the MPAA has given the city $186,000 to pay for pole-mounted cameras placed to spy on LA's streetside DVD bootleggers. Because, you know, the police really don't have anything else to do so they really ought to spend their time on this.
And when you can't get real law enforcement to do your legwork, do it yourself. Apparently this has been the philosophy of the Australian music industry's piracy investigations unit, which admitted in court that it had been "tailing" Sharman Networks' CEO Nikki Hemming's premises on a "continuous basis" for several months. I'm not familiar with Australian law, but in the US this isn't precisely legal. I'm particularly taken with this assertion from Speck: "Conducting an investigation into a shadowy organization hiding behind a veil of secrecy and surveillance is a normal practice." Uh, sure thing, mate... if you're the cops!
Comments (4) + TrackBacks (0) | Category: IP Abuse
May 23, 2005
The Baltimore Sun reports that the copyright holders of Big River, which is based on Mark Twain's The Adventures of Huckleberry Finn, denied permission to C-SPAN to air a performance of a song from that play by high school students on a show that celebrated high school theatre (Racial Roles Bar Students from Show). The reason given by the copyright holder is that the role of Huck was played by an African-American student and the tole of the slave, Jim, was played by a white student.
Apparently, Mark Twain's great commentary on race relations in America could not be sullied by further commentary through cross casting.
When John Milewski, executive producer of Close Up, asked R&H Theatricals in New York - the Rodgers & Hammerstein organization, which holds the license on the play - for the right to air the students' performance, permission was denied. The reason was cross casting, R&H confirmed.

Bert Fink, a spokesman for R&H, said his organization is not against cross casting, citing a 1997 Wonderful World of Disney version of Cinderella that featured R&B artist Brandy in the lead. "But when you're dealing with a theatrical work and race or ethnicity is a key factor, many authors or playwrights feel strongly that ethnicity has to be reflected in the actors who portray the characters," he said.

"In the books, Jim is a runaway slave. He is clearly in the novel an African-American man. And Huck is a free white man - that is central to the story. To ignore that component or to comment on it by switching is not faithful to the story that the musical's authors are trying to tell."
Faithful? Faithful? Heck, it couldn't be more faithful to what Mark Twain was trying to accomplish. Bloody idiots.
UPDATE 0940
Siva Vaidhyanathan debates an IP lawyer commentator regarding the issue (Who is Copyright For?).
Comments (0) + TrackBacks (0) | Category: IP Abuse
May 21, 2005
Comments (3) + TrackBacks (0) | Category: IP Abuse
May 13, 2005
Props to NTK for pointing out Microsoft's "Thought Thieves" short film competition. This jim dandy of a propaganda front is supposed to encourage people (primarily teenagers) to create films on "how intellectual property theft affects both individuals and society." The mind boggles. Can I please make a film about Burst, InterTrust and the umpty-zump other companies that have sued Microsoft for stealing their intellectual property?
But wait, there's more...
Microsoft helpfully tell us that entries must be the "sole work and creation of the
person submitting the film." This means, to quote NTK, "no sharing your precious intellectual property fluids with your cameraman, Mr Auteur"!
The very name ought to give pause, conjuring up as it does mad scientist images of evil mind rays siphoning out those delicate cranial gems. Never mind the basic intellectual property concept that thoughts are not protected, only various expressions of them. NTK has offered its own prizes for copies of submitted entries; somehow that seems like it'll be much more interesting.
Comments (4) + TrackBacks (0) | Category: IP Abuse
According to Inside Higher Ed, St. Lawrence University (Founded April 3, 1856; oldest continuously coeducational institution of higher learning in New York State) has, in a stunning blow against freedom of speech, launched a lawsuit to determine the identities of a group of anonymous bloggers critical of the school (Cloaked in Cyberspace). See also, Central New York Business Journal, SLU Tries to Flush Out Naysayers With Copyright Suit.
The blog, Take Back Our Campus!, hasn't been updated since April 4, 2005, but is highly critical of St. Lawrence University, members of its faculty and students. The blog is frequently offensive and sophomoric, but then again, isn't this sort of thing how sophomores got their name?
In any case, it is odd that a university would launch a lawsuit to determine the identity of the anonymous bloggers. Hello? Freedom of speech. Nevertheless, I can understand that some speech might beyond the pale (that is why not all speech is protected by the First Amendment). So, what is even stranger, is the method through which the university seeks to determine the identities of the bloggers. The university hasn't launched a libel suit or something similar. The university is making specious claims of copyright infringement.
Read on for highlights from the complaint...
Comments (5) + TrackBacks (0) | Category: IP Abuse
May 12, 2005
Mobile Content News reports that major recording labels are pressuring cellphone carriers not to carry cover versions of hit ringtones (Labels Attempt To Monopolize Ringtone Industry):
"In our own situation, the labels have told the mobile operators that the non-original ringtones are "illegal" or would confuse the public (despite big disclaimers on most sited or ads stating they are not the originals)," said Slep [funder of cover ringtones provider MusicalContent.com]. "Because the mobile operators do not want any undue hassle and value their customer base so strongly, they have succumbed to the pressure tactics of the labels. Many of the aggregators that have supplied the operators with the polyphonic ringtones were forced to drop carrying the cover version material we supply under this pressure, or else the labels threatened to NOT supply the original version tracks." [emphasis in original]
This is wrong on so many levels it isn't funny. Obviously, if these allegations are true (which wouldn't be surprising), we have the major record labels engaged in egregious anti-competive practices. Furthermore, why the heck is this even an issue? Apparently because the cellphone companies will only let you get ringtones through them. Why shouldn't you be able to download ringtones from any provider? Thank you, bogus telecommunications regulation that operates in conjunction with copyright to reinforce anticompetitive practices.
One strange aspect of this is that there is apparently an anonymous blog dedicated to ringtones by the artists themselves and against the cover versions ("The newest ringtones - truetones, polyphonics, wallpapers from the artists and record labels themselves") (Ringtone Releases).
Comments (6) + TrackBacks (0) | Category: IP Abuse
May 9, 2005
Hilary Rosen, formerly head of the RIAA, has a most hilarious column on the new Huffington Post. I double checked the date on the post, and it isn't April Fools. Miss Rosen is complaining that she can't buy music for her iPod that doesn't come from iTunes (Steve Jobs, Let my Music Go):
I spent 17 years in the music business the last several of which were all about pushing and prodding the painful development of legitimate on-line music. Now, the music fan is on the cusp of riches in their options - free of the viruses of the pirate sites. There are lots of places you can go for great music at good deals and with a deep catalog of songs from over the last 20 or 30 years. MSN.com, Rhapsody.com, aolmusic.com, even walmart.com. There are little players to make your favorite music even more portable than ever starting at as little as 29 bucks. Most every player device works at every one of these "stores" and it is pretty easy to keep all the songs, no matter where you got them, in a single folder or "jukebox" on your computer.
Hello? This was and is an obvious consequence of your DRM-ed world, Miss Rosen.
Apple
is simply doing what comes natural. Having insisted on the means for exclusion being legally protected (i.e. DMCA), Apple is using those means to exclude competitors. The only reason that the other companies mentioned aren't doing the same thing is because they are struggling to gain marketshare. Were they the dominant players in the market, they would be doing the same thing as Apple.
The problem is that the iPod only works with either songs that you buy from the on-line Apple iTunes store or songs that you rip from your own CD's.
Well, only if you ignore the many smaller companies that sell unencumbered MP3s to their customers.
But those other music sites have lots of music that you can't get at the iTunes store.
And they haven't licensed to Apple, why? Whose fault is that? Is it Apple's? Or is it the fault of your former clients?
If you are really a geek, you can figure out how to strip the songs you might have bought from another on-line store of all identifying information so that they will go into the iPod. But then you have also degraded the sound quality. How cruel.
Cruel? Miss Rosen is one of the main people who insisted on creating the environment for this cruelty. In any case, if you know what you're doing, you don't have to lose much in the way of sound quality ... unless the systems are designed to make such stripping of information result in poor sound quality. Then, of course, you could always strip the DRM, but that would be a crime, thanks in part to Miss Rosen.
But keeping the iTunes system a proprietary technology to prevent anyone from using multiple (read Microsoft) music systems is the most anti-consumer and user unfriendly thing any god can do. Is this the same Jobs that railed for years about the Microsoft monopoly? Is taking a page out of their playbook the only way to have a successful business? If he isn't careful Bill Gates might just Betamax him while the crowds cheer him on. Come on Steve – open it up.
Is it the only way to run a successful business? No, but it is a very good way to run one. Jobs isn't going to open up his system until it makes business sense. Unfortunately, Miss Rosen hasn't provided a single argument as to why it makes good business sense for him to do so. Is DRM anti-consumer and user unfriendly? Heck, yes. But that didn't stop Miss Rosen for lobbying on its behalf.
Why am I complaining about this? Why isn't everyone?
Many of us have been complaining for a long, long time. Of course, our voices may have been drowned out to a certain extent by all the propaganda emanating from the RIAA that music without the encumbrances of DRM is tantamount to piracy.
You can't have it both ways Miss Rosen. If you want DRM, someone is going to have to control that DRM. And if you don't think they won't use that control to their ultimate advantage, you obviously didn't learn anything from your association with the music industry.
Comments (24) + TrackBacks (1) | Category: IP Abuse
May 4, 2005
Missed this one a couple weeks back: NYPost report that two New York cops are under Internal Affairs (IA) investigation for allegedly taking payoffs from the Cartel for busting vendors of pirated DVDs. Isn't this what organized crime does? Call up the cops and tip them off to your rivals' activities, then the cops swoop in and make arrests. All legal, except that it seems afterward some cash might have changed hands - a definite no-no.
The MPAA claims it doesn't make such payoffs, and the likeliest candidate for getting shoved under this IA bus are the "independent" investigators hired by the Cartel. Many of these investigators are ex-cops themselves so it's natural they'd tip off their buddies still on the force. The pivotal question will be whether they or IA can show someone told them to make payoffs.
Comments (1) + TrackBacks (0) | Category: IP Abuse
April 28, 2005
Not long after James Boyle penned his excellent Financial Times column bemoaning the "evidence-free" way legislators craft intellectual property law and policy, Senator Rick Santorum gave us a prime example. Specifically, the Senator introduced a bill to stop the publicly funded National Weather Service (NWS) from publishing user-friendly weather data on the Internet. Why? Because he believes that private companies like AccuWeather would make even more money if they didn't have to compete with "free."
As Boyle pointed out in an earlier FT column, AccuWeather likely wouldn't exist at all if it weren't for the US practice of making taxpayer-funded raw weather data freely available at the cost of reproduction. In other words, the private weather industry is already benefiting -- richly -- from our tax dollars. Senator Santorum is proposing that we pay twice for our weather information in order to further line the pockets of private companies.

In my previous post on the subject, I suggested that very few people would challenge the Senator on his assumption that the weather industry can't compete with free -- even though it already is. Here's your opportunity. EFF has just posted an action alert on the Santorum bill with a model letter so you can tell your representative you oppose it. Check it out, add your own thoughts, and send a letter today. And don't forget to pass the word along -- we need each and every voice of reason out there to chime in on this one.

Comments (2) + TrackBacks (0) | Category: IP Abuse
April 25, 2005
According to Canadian IP professor Michael Geist:
A French court has blocked the use of DVD copy-protection in a suit launched by a consumer group. The court ruled that the protection ran counter to consumer private copying rights.
Decision is in French, so I have no idea how far it goes. If anyone wants to translate, please do!
Comments (3) + TrackBacks (0) | Category: IP Abuse
April 19, 2005
Patrick Ross writes that I make a "flawed argument" against DRM in my post below on the Cornell University debate, "The Download Debate Strikes Back." In fact, I make no argument at all. I report what Alec French argued, and indicate my dismay/disbelief.
For those who didn't watch the debate, Mr. French asserts that DRM benefits the consumer because you can choose either to pay "5 cents" to hear something once (doesn't that make the radio suddenly seem remarkably appealing?) or 99 cents+ per song to...well, presumably download and listen to music within a proprietary system like iTunes, presumably under licensing terms indicating that your ability to copy or take your music with you is subject to additional restrictions at any time.
So DRM is a great deal for consumers because we have long desired more...price discrimination. We're also champing at the bit to pay more for a collection of individual songs than we did for a whole album, while getting less for the money.
My EFF colleague Fred von Lohmann has a fresh post @ Deep Links on what one flavor of DRM (AACS) is good for -- given, of course, that it's not good for consumers:


So why are they bothering with [AACS DRM]? Not because it will slow "digital piracy" (always the public justification for DRM and laws like the DMCA that support it), but because it will give the Hollywood Cartel more power over the market for next-gen DVD players. When a Chinese company makes a player that fails to pay AACS royalties, or makes its product too easy to modify, or ignores region coding, or otherwise fails to toe the line, the Hollywood Cartel can "revoke" that player's device key. Suddenly, everyone who owns that player can no longer play new movies.

Ah, yes -- use DRM to punish the innocent in the hope of pressuring player makers into obedience, all the while doing nothing to slow filesharing. Isn't it time we started to question the premise of DRM sytems like this, as well as the laws intended to support them?

Comments (2) + TrackBacks (0) | Category: IP Abuse
April 13, 2005
[The entry below is an issue of Greg Aharonian's PATNEWS email newsletter deconstructing IBM's latest patent publicity moves. Reproduced by permission of the author, as it is not posted on the Web. Email patnews at ns1 dot patenting-art dot com for your own subscription.]
Excuse me folks, but I would have appreciated it if one of you had let me known when I accidently tripped through the looking glass and joined Alice in Wonderland. IBM is now backing software patent reform, and expects everyone to forget their past? After all, this is the IBM that


in the 1990s, made billions "enforcing" their software patent portfolio, often with old patents


in the 1990s, helped undermine some software patent reforms (e.g., backing the impotent SPI)


as of 2004, was still filing lots of (software) patents with paltry amounts of prior art submitted, to bulk up its portfolio


But now that IBM has made tons of money playing this game, it doesn't want other companies playing this game, other companies that learned from IBM how to play this game and now are being told not to play IBM's game, but rather to make the mythical big bucks from open source (which seem to flow much to IBM). So while I appreciate the raw business tactics of IBM (i.e., yet another reason to buy their stock), their history cannot be ignored - atonement is necessary.
An article in the Monday New York Times has some inconsistencies. A quote from John Kelly, a senior vice president at IBM (who heads an IP strategy group):
Another development in recent years that pushed IBM to reconsider its patent approach has been the surge in patent filings and lawsuits, including the rise of firms whose only business is to file patent infringement suits, known as "patent trolls".

"It seemed to us the pendulum has swung way too far in the direction of companies blindly chasing patents, and blindly chasing the enforcement of patents", Mr. Kelly said.
Excuse me, but where did these companies learn these tactics except at the feet of IBM patent lawyers? And what company has blindly filed the most software patents? IBM. And what company is still blindly filing the most software patents? IBM. After all, the IBM software patents that issued in 2004 (admittedly filed a few years earlier, maybe before their new strategies were being shaped) where no different than peer averages - about half cited no non-patent prior art, the average cited two or three non-patent art items.
[IBM] supports proposals in the United States to make software patents more difficult to obtain, hoping to help curb the patent and litigate frenzy.
Such support is toooooooooooooooo damn late. In the 1990s, IBM and others frustrated one of the best ways to make software patents more difficult to obtain - the building of a large software prior art archive - when it backed the utterly bogusly fraudulent Software Patent Institute (anyone really remember them anymore?). The SPI wasted a ton on money at the one point in time when a lot of money well spent by experts (not the chuckleheads in Michigan) would have produced a very useful resource not only for the Patent Office but the software industry as well. Ten years has been wasted due to the money flushed down the toilet at the SPI. Does IBM plan to apologize now for their involvement in this waste? And yes, I did resent not having a chance to build such a database in the 1990s with the support of others. I can build a killer database, which is probably why I wasn't given a chance to do so.
Next, from an article in ZDNET Australia:
"There has been a dramatic increase in the number of filings of patents recently, around the world, but particularly in the United States.", Jim Stallings (IBM IP VP) said.
Actually software patent apps steady-stated/linearized a few years ago (as did issuances leveling out at the 20,000 or so a year level) as people did learn their lessons from IBM's filing strategies. Besides, the time to act is before any dramatic increases, like in the 1990s.
"What's happened is it's challenged examiners' ability to inspect history, so the bias has been towards granting the patent.", [Stallings] said.
Funny, IBM wasn't complaining when the bias was in its favor in the 1990s when it was acquiring, and ENFORCING, its patents. (see a critical article in the March 17, 1997 Business Week about IBM's enforcements in Silicon Valley). And it would be easier for examiners to inspect history if they had access to something less pathetic than the Software Patent Institute. Or if IBM lead a public effort to get Congress to stop stealing PTO fees.
"There is a process for after [the patent] is granted to challenge it. It's a very weak process." ...
Actually the PTO has a good record for invalidating bad software patents under reexam. It may be a lengthy process in time, but not a weak process. If I had the money and time, I'd be glad to file lots of ex-parte reexam requests for IBM patents to start the ball rolling.
"We are saying that process needs to be enhanced. It should not not only be the job of the examiner, which is an individual, to grant that patent and to inspect prior art."
Oh slay me through my heart. IBM - please lead the world in reform - do more thorough non-patent prior art searches for all of your patent applications. Don't do what you do, but what you say. What you do is sampled next.
For example, consider U.S. patent 6,877,155 issued to IBM last week (filed in 1998 - a continuation from 1994) titled "System and method for generating target language code utilizing an object oriented code generator". It cites only 4 patents and 2 IBM TDBs, while ignoring all of the object oriented and code generator non-patent prior art from the 1980s and early 1990s. Or consider U.S. patent 6,877,081 issued to IBM, originally filed in February 2001, titled "System and method for managing memory compression transparent to an operating system" - and it cites NO non-patent prior art. Or my favorite, really-needs-to-be searched, U.S. patent 6,874,084 titled "M&A for establishing a secure communication connection between a java application and secure server", filed May 2000, citing, incredibly, only three U.S. patents and NO
non-patent prior art. Look at claim one:

1. A method for creating a secure connection to a server, comprising: within a platform independent applet, initializing a secure socketconnection request via HyperText Transport Protocol (HTTP); using a certificate database to authenticate the server; and creating the secure connection between the platform independent applet and the server using HyperText Transport Protocol Secure (HTTPS) if the server is authenticated, wherein the secure connection between the platform independent applet and the server is created without intervention by a Web browser.

They couldn't find any non-patent prior art prior to 2000 of relevance? IBM - pleaaaaaaaaaaaaaaaaaaaaaaaaaaaaaaaaaaaaase hire me as your searcher.

Stallings called on industry to stop what he calls "bad behavior" by companies who either seek patents for unoriginal work or collect and hoard patents.
Yes, let's abolish all companies who get software patents, oh my my my, on reserving the use of a toilet in an airplane. And much like children, companies exhibiting "bad behavior" learned it from their elders. I wonder from whom for software patents? Is IBM chastizing Microsoft's current practices, the Microsoft that recently hired some sharp patent people from..... IBM? IBM's prior tactics helped create a climate where patent hoarding today is a needed strategy, especially when people start counting IBM's 40,000 or so patents.

"If you are a company and invent patents you should state your intent to use them and there should be a period of time in which you have to use them", he said. "There are companies that are in the business [of] simply collecting and want to sleep on it."
To a few of my clients, this is utterly hilarious. Let's just say I spend a fair amount of time dealing with priority dates in the mid-late 1980s. One solution would be to have an exponentially increasingmaintenance fee, which if nothing else, gives Congress more money to steal (IBM - a public call for Congress to stop stealing PTO fees?).
"We think software patents are important, but they should be granted for things that are new", he added. "We're open to sharing information about the patent itself to prove that it's new. And we think everyone should be held to that standard."
Yes, but are you open to the idea of spending some money to do some decent searching to see if your own patent applictions are really new? And let's be honest, when you are as big and rich as IBM, you can afford to be generous with your disclosures.
IBM's antidote to the problem is to increase the scope of the investigation into 'prior art' associated with software patents.
Why just software patents? How about hardware patents, and the whole patent system. Patent quality is problematic across all fields, and software is creeping into all fields of technology.
Stallings believes that sort of undertaking is something the academic community, volunteers and others are willing to help in.
Up until this suggestion, I would have a) chastized IBM, and b) bought more of their stock. This last suggestion will adversely affect the patents IBM cares more about, than its patents it doesn't care about or the patents of the bad-behaviors. IBM is calculating something I am missing (maybe a tactic aimed at companies like Sun). There is the scenario that if all software IP is eliminated, IBM should still be a dominating and large force in the marketplace. So maybe IBM is suggesting whatever, since whatever the whatever outcome is, IBM still benefits by being number one. What the heck - buy more of their stock.
The suggestion is also a logistics distraction. IBM knows that this collective effort is unnecessary. IBM, on its own (especially with my help :-) can easily help the Patent Offices greatly improve their capabilities to deal with prior art. IBM could have done so anytime in the last 15 years, but didn't. Groups efforts in this case are less efficient (e.g., public troubles dealing with claim interpretation and 102 dates). The odd thing is that this type of effort could easily be extended to all sorts of patents, especially the areas where IBM really cares about. Possibly not in their stockholders interest to back such an approach. As I said, kind of odd thing for them to suggest.
Not surprisingly, IBM is making a sharp distinction with its generosity, which is only being extended to interoperability-type patents of the type that are relevant to communication standards such as those for the Internet. But for the bulk of its patenting/business activities (hardware, application software, ecommerce) it is mostly sticking to its old ways. Again, a good reason to invest in IBM, as long as you don't mind their checkered history with regards to software IP (and in this day and age of corporate crimes, if they worse you can say about a company is that they have a checkered history, I suppose the distaste is washed out by the stock appreciation :-). Besides, interoperability is just as well handled by getting standards committees to pay more attention to their committee-members being honest with their patent intentions.
IBM's history in this area requires some atonements to be made.
Greg Aharonian
Internet Patent News Service
Comments (1) + TrackBacks (0) | Category: IP Abuse
March 24, 2005
They threaten nonprofits that use the Internet for fundraising and advocacy. That's nearly every modern nonprofit out there.
Thankfully, there's a solution in the making. A newly minted organization called the Nonprofit Innovation Alliance (NIA) has clever plan for keeping business-method patents out of the nonprofit arena. It's rounding up all the leading technology and consulting companies that help nonprofits use the Internet, then forging an alliance in which every member agrees to cross-license any current and future business-method patents on a royalty-free basis.
Think The Sopranos, but in reverse. That's right -- these companies are ganging up to make sure that nonprofits like EFF don't have to pay a "patent tax" when we purchase the technology and services that allow us to send EFFector or run the Action Center. That means more of donors' money going to the actual work we do, not the software systems we use.
And not a moment too soon -- at least one company that services nonprofits has obtained a business-method patent and started shaking down its competitors.
Its software systems and services aren't especially inventive or original. But needless to say, that doesn't always stop the US Patent and Trademark Office from issuing a business-method patent. For an example of how bad it can get, check out this claimed "invention" described in a pending patent application:


"A method for conducting a fundraising campaign by an organization or person over a wide-area network, comprising the steps of: hosting a website including a plurality of linked web pages, the website providing information about the fundraising campaign and soliciting potential donors to make a charitable contribution to the fundraising campaign; registering on the website; contacting third parties via email messages soliciting charitable donations; and providing one or more reports, on the website, including information on the status of the fundraising campaign." (Patent application entitled: "Method and system for an efficient fundraising campaign over a wide area network" application number 764787.)

That's not a patent application. That's a baseball bat for beating back competitors who don't fork over the protection money -- er, I mean the licensing fee.
The NIA solution will only work if enough companies and nonprofits join the effort to make the nonprofit world a business-patent-free space. Check out the website for more information and consider endorsing the NIA and using software solutions from the companies that are facing down the bad guys.
Comments (0) + TrackBacks (0) | Category: IP Abuse
March 19, 2005
Marty Schwimmer responds to my nudge for his take on the newly proposed legislation to expand trademark protection with a poke in the ribs and a nudge of his own:


My initial reaction to EFF's hypo regarding UPS suing Brown's Record Store may be off the mark. UPS's rights are in the color brown as applied to clothes and to vehicles, but its word marks are THE AMAZING COLOR BROWN and WHAT CAN BROWN DO FOR YOU (I based this on a review of UPS' trademark list on its website), neither of which would give much traction here. I'm therefore a little skeptical that UPS could or would go after BROWN'S RECORD STORE (or DR BROWN'S CEL RAY TONIC).

But UPS can plausibly say that a brown delivery truck signifies UPS as source.

So what should be the result if:

1. FedEx painted its trucks 'UPS Brown' but left FEDEX on them.

2. FlyByNight Courier used UPS Brown trucks.

3. Your pizza place used UPS Brown trucks.

4. Your gay lover dressed up as a UPS delivery man for halloween.

Comments (0) + TrackBacks (0) | Category: IP Abuse
March 18, 2005
Schwimmer, that is. From this week's (not-yet-posted) issue of EFFector: Stop the Trademark Act from Diluting Free Speech!


The Trademark Dilution Revision Act (TDRA, HR 683) is a big company's dream. If it passes, the lawyers policing a trademark could sue businesses and individuals for using words, images, or even colors that look vaguely like a famous brand - without even having to prove that the company is being harmed. In other words, TDRA would make it possible for UPS to sue Brown's Record Store, even though nobody in their right mind would get the two confused. This bill would chill speech and hand ownership of common words to big companies. Fight the TDRA today!

Comments (0) + TrackBacks (0) | Category: IP Abuse
March 10, 2005
Charlie Angus, a Canadian Member of Parliament and musician, has broken ranks from a parliamentary committee that recommended reforms to Canada's copyright legislation. Angus expressed concern over proposals that could be detrimental to the Internet, noting that "placing handcuffs on students will not resolve the inability of Canadian artists to earn a decent living."
Comments (0) + TrackBacks (0) | Category: IP Abuse
February 28, 2005
John Borland reports for CNET that the MPAA is launching a new round of lawsuits against film-swappers. There's some fear that this is an offshoot of the shutdown of LokiTorrent, a major BitTorrent hub. During that fiasco, not only did the owners agree to pay US$1 million, they agreed to turn over their server logs.
Anyone who wonders why I don't run BitTorrent should read the linked story carefully. What those administrators were doing keeping such logs in the first place is anyone's guess.
Comments (0) + TrackBacks (0) | Category: IP Abuse
February 19, 2005
Annalee Newitz counts the ways in a brilliant new white paper that provides example after example of stomach-turning end user license agreements (EULAs), explaining precisely how raw the deal is for anyone who clicks "I agree." Below, the paper's list of common EULA terms. You'll get the gist, but do read the whole thing. It's a pleasure to read (but for the stomach-turning part).
Excerpts [formatting and emphasis, mine]:



1. Do not criticize this product publicly. Snip: "Many agreements on database and middleware programs forbid the consumer from comparing his or her product with another and publicly criticizing the product. ...Not only do terms like these prevent people from engaging in free speech, they also undermine fair competition in the marketplace. Microsoft, for example, can publish benchmarks comparing its database products to open source alternatives. And yet their EULA terms suggest that the authors of open source products cannot publish the results of their own comparisons. What this means is that the only information consumers have access to is extremely one-sided and potentially biased."

2. Using this product means you will be monitored. Snip: "Many products come with EULAs with terms that force users to agree to automatic updates -- usually by having the computer or networked device contact a third party without notifying the consumer, thus potentially compromising privacy and security. ... Agreeing to [a McAfee EULA] seems to mean you may be a McAfee subscriber forever: "Upon expiration of your subscription to the Software, the Company may automatically renew your subscription to the Software at the then prevailing price using credit card information you have previously provided."

3. Do not reverse-engineer this product. Snip:" 'Reverse-engineering,' which is often forbidden in EULAs, is a term for taking a machine or piece of software apart in order to see how it works. ...Without reverse-engineering, consumers are unable to tailor software and devices to their liking -- they can't create a custom version of a gadget so that it can work with other electronics they own. They can't turn off features that they don't like. Even worse, EULAs that forbid reverse-engineering also threaten healthy competition in the marketplace by forbidding people from creating innovative new products that enhance older ones."

4. Do not use this product with other vendors' products. Snip: "Vendors use EULAs to make consumers agree that they won't use products that evaluate the performance of the software they've bought, or that can be used to uninstall all or part of the program. ...Kazaa echoes these terms when it warns users that they can't use products that might 'monitor or interfere' with the operations of Kazaa's software...What this means is that you can't run any programs (like packet sniffers) that analyze the performance of Kazaa, evaluate what it's doing, or change the way it operates on your computer. Kazaa reserves the right to tell you what you can and cannot do with the program on your own machine."

5. By signing this contract, you also agree to every change in future versions of it. Oh yes, and EULAs are subject to change without notice. Snip: "Put simply, this means that when you install iTunes, you are not only agreeing to all the onerous terms in the box, but you are also agreeing to future terms that may appear in the iTunes Terms of Service months or years from now. These terms are subject to change without notice, and you don't even get a chance to click through this future 'contract' and agree."
6. We are not responsible if this product messes up your computer. Snip: "Clicking yes on EULAs containing this common clause means that the consumer cannot file class-action lawsuits against the vendor for faulty products, or for products that do not do all the things that the company advertised they would. This kind of agreement would seem absurd if applied to other kinds of consumer electronics. If you buy a microwave, there's a large body of common law and statute that gives you rights against its manufacturer if it blows up, burns you, or singes your countertop. ... But if you buy a piece of software, the EULA often disclaims all that prior law, without putting alternate consumer protections in its place."

Comments (5) + TrackBacks (0) | Category: IP Abuse
February 17, 2005

Back in the day, a tattoo artist quite rationally saw your tattoo as a free advertisement for his art. Not anymore. According to this AP story, the man who put a tattoo on the right arm of Pistons forward Rasheed Wallace is suing to stop Wallace from "displaying" his artwork in ads for Nike basketball shoes. Wallace reportedly paid the artist, Matthew Reed of TigerLilly Tattoo and DesignWorks, $450.00 for the tattoo -- but evidently that wasn't enough. Reed told the Associated Press he "expected to benefit from the exposure."
Over the past year we've unfortunately witnessed some absurd examples of copyright overreaching, from attempts to extort online animators for parodying folk songs to efforts to ban video game players from pretending to be superheroes -- and now the suggestion that athletes should cover their tattooed arms if they wish to avoid lawsuits. Rarely has the need to defend fair use been so vividly illustrated.
For more such illustrations, check out the definitive reference tome, David Bollier's Brand Name Bullies (see J.D. Lasica's terrific review).
(Cross-posted at Deep Links.)
Comments (10) + TrackBacks (0) | Category: IP Abuse
February 15, 2005
Richard Stallman at CNET, on Bill Gates' dirty little secret:


Here's what Bill Gates told Microsoft employees in 1991:

"If people had understood how patents would be granted when most of today's ideas were invented and had taken out patents, the industry would be at a complete standstill today...A future start-up with no patents of its own will be forced to pay whatever price the giants choose to impose."

Mr. Gates' secret is out now--he too was a "communist;" he, too, recognized that software patents were harmful--until Microsoft became one of these giants. Now Microsoft aims to use software patents to impose whatever price it chooses on you and me. And if we object, Mr. Gates will call us "communists."

Groklaw, meanwhile, shares an
article translated from Danish
describing what Bill told Denmark he'll do if it opposes the European software patents directive: pack up and go home, taking 800 IT jobs with him:

"If I am to keep my development center in Denmark, I must have clearity on the rights issue. Otherwise I will move to the US, where I can protect my rights," said Gates according to to Microsoft chief attorney Marianne Wier, who also attended the meeting with Anders Fogh Rasmussen.

I'm betting today will be a good press day for the
FFII
(Foundation for a Free Information Infrastructure) -- just in time for the
planned protest march
on Thursday.
Update: Microsoft : "Contrary to reports in the Danish media today, Microsoft stated that there are no plans to close the Microsoft Development Center at Vedbaek, Denmark."
Comments (2) + TrackBacks (0) | Category: IP Abuse
February 6, 2005
Not at all surprising. In fact, it could even be amusing, since in this case no one but the RIAA has to pay for its mistake:


Lawyers representing several record companies have filed suit against an 83 year-old woman who died in December, claiming that she made more than 700 songs available on the internet.

"I believe that if music companies are going to set examples they need to do it to appropriate people and not dead people," Robin Chianumba told AP. "I am pretty sure she is not going to leave Greenwood Memorial Park to attend the hearing."

Needless to say, this is not the way it usually goes. Most RIAA targets are alive and well, and must
deal with the consequences
of being sued by a group that has fought in court to make the process quick and painless -- for the RIAA.
Due process is, after all, sort of inconvenient. Why not round up all of the people you want to sue in one big, easy-to-bulldoze group? So what if their cases have nothing to do with one another, or the ISP you want information from is a couple states away from a target's jurisdiction? And what's all this nonsense with having to present a court with actual evidence of wrongdoing before you can strip an Internet user of her anonymity? Whatever happened to guilty until proven innocent?
In fact, the RIAA doesn't usually meet much resistance to its round-'em-up-and-shoot lawsuits. As this Daily Texan article reports, it can usually skip right to the good part: collecting the settlement fee:


It was an ingenious plan: Lawyers would pay around $200 in court fees to subpoena an ISP into revealing the owners of a list of IP addresses the RIAA had accumulated. Before November, the RIAA was able to gather around 50 identities per subpoena. Assuming each person received a letter with a phone number to a similar settlement center, and each person decided to pay a little now instead of a lot later by settling, and each person settled for the then-average $3,000, then for $200 the RIAA could make an easy $150,000.

I can count on at least a few Copyfight readers to respond with, "So what? Isn't copyright infringement illegal?
Someone
has to pay for the damage infringement is doing to the record labels -- why not the people accused of the crime?"
Jim Griffin has been talking this over with the folks on the Pho list, and his response is both sensible and well-articulated:


We license all manner of uncontrolled use of music, but not this. ...Why not admit [it's] impractical and inefficient to control these songs one by one? Why not acknowledge the $20,000 iPod is not a business model?

Licensed or unlicensed is the question, and if not, why not?

Sound recording companies are paid nothing by radio broadcasters. They've built multi-billion-dollar businesses without paying those whose sound recordings they use. Are they they pursued by record companies? Of course not. Legal, no license necessary. Is anyone beating the hallways of Congress seeking to make them pay? Is anyone litigating this case through the courts? Of course not. Why pick on the powerful and wealthy?

There was a time the stink was about copying discs, but that was before Sony and Universal took Roxio ownership and leadership. After that, it was all about peered sharing, even though disc copying delivered the recipient of the process a perfect copy of that available for sale.

Better to chase teen-agers, better to sue old women, better to berate the individual user, all of whom are paying far more today for media through multiple flat-fee, all-you-can-eat buffets than they ever paid before.

Only the sound recording companies cling to their pursuit of this notion of control and calling those who do not comply thieves, and in doing so they leave billions on the table that should be divided fairly amongst creators and rights holders.

There's no question that P2P-enabled copyright infringement is a problem. But the lawsuits have not, and will not, solve it. It's time for a
better way forward
.
[Note: this post was expanded from a shorter, now-deleted post published on Feb. 5th.]
Comments (7) + TrackBacks (0) | Category: IP Abuse
February 4, 2005
Turns out that DVDs aren't the only things that are region-coded. Games, such as those for Sony's PS2 console, are also often region coded. And, no surprise, there's a whole industry out there in getting around them.
As an aside, I can't figure out for the life of me why a game should be region-coded. Movies can fall back on the argument of theatrical releases and non-US theatrical release timing versus DVD sales timing yadda yadda. Dumb, but it's an argument to be made. I'm baffled what the comparable reasoning is for console games. In particular I don't see why region coding is not an a priori argument that the industry is practicing discriminatory pricing and similar practices that the WTO frowns upon.
In poking around, this page on how to circumvent region coding for PlayStation 2 caught my eye. It's neat in that it describes a purely external mechanical process, rather than the resistor cutting or soldering approaches that are more commonly seen.
The prevalence of these kinds of pages attests to two things - one is the ingenuity of the consumers. Sony's customers are clearly smarter than Sony gives them credit for. Also, although these procedures may seem onerous they're clearly perceived by the end user (a.k.a. paying customer) as less onerous than living with the Cartel-imposed restrictions. Thus we see how mindless DRM promotes policy. User experience trumps everything.
(Those playing along at home may have noticed that this blog entry may itself be a violation of the DMCA; it would certainly be a violation of the proposed Induce legislation. That's because I linked to the taint.org Web page. This fact is direct evidence of what's wrong with copyright law and thiking in America, in case anyone was still wondering.)
Comments (4) + TrackBacks (0) | Category: IP Abuse
February 3, 2005
...you know the rest. But as Cory warns, they may rise again. Here's where EU-based patentfighters can help out.
Comments (0) + TrackBacks (0) | Category: IP Abuse
February 2, 2005
Michael Madison's two cents on the Virginia teacher threatened for planning to show "Eyes on the Prize" to students:


Does anyone actually read the Copyright Act? Take a look at section 110, subparagraph (1). Teachers who show copyrighted films to their students in class are not infringing anyone's copyrights. Period. No permission or license is necessary, and fair use is irrelevant.

Via
Siva, the cited section:

§ 110. Limitations on exclusive rights: Exemption of certain performances and displays

Notwithstanding the provisions of section 106, the following are not infringements of copyright:

(1) performance or display of a work by instructors or pupils in the course of face-to-face teaching activities of a nonprofit educational institution, in a classroom or similar place devoted to instruction, unless, in the case of a motion picture or other audiovisual work, the performance, or the display of individual images, is given by means of a copy that was not lawfully made under this title, and that the person responsible for the performance knew or had reason to believe was not lawfully made;

Update:
Joe Gratz
: "In this case, the teacher presumably planned to use a copy of 'Eyes on the Prize' downloaded via Downhill Battle's BitTorrent links. As the law stands, that's an infringing copy, no matter what you or I or Downhill Battle think the law ought to be...Plus, there's a substantial question as to whether a showing 'for students and community members' is a showing 'in the course of face-to-face teaching activities.'"
Update #2: Nicholas Reville of DownhillBattle, via email: "Actually, the school has real, school-version, VHS tape of Eyes on the Prize."
Update #3: Elizabeth Townsend: "I think this is very very important point that teachers are often not aware. Show what you want in class. That's your right. Use it! Use it! That's part of the Copyright Act."
Comments (0) + TrackBacks (0) | Category: IP Abuse
February 1, 2005
Ed Foster, on the difference between a bad sneakwrap license and DRM that revokes your rights without any "ask" at all:


So what's the connection between DRM and sneakwrap terms? The common thread is that with both, customers don't really know what they're buying when they put their money down, or at least not without reading through multiple layers of fine print. And they might as well not bother to do that, because the deal can be changed retroactively by the seller as you go along. Hey, you have been granted certain rights, up until the time we decide to take them away from you, at which point you have no rights.

For the vendors, of course, DRM also means never having to go before to judge to argue that their unconscionable EULA terms should be enforced, because the DRM is judge, jury and courtroom, all rolled into one.

Comments (2) + TrackBacks (0) | Category: IP Abuse
January 28, 2005
A Slashdotter, on Endangered Gizmos and the threat to harmless "me2me" uses:


At this point, I've accepted that there are things I do that may someday be considered a crime. ...:




Record TV shows from my DirecTV reciever that I pay a monthly subscription fee for into my computer using a Hauppauge PVR250 card for archival purposes (to show friends and family when they come over)

Rip all CDs that I buy to the infinitely more convenient Ogg Vorbis format so that I can listen to my music anywhere

Stream any audio or video from my house to wherever I happen to be using a VPN connection and broadbad. This means I can listen to my music collection, watch my DVDs or even DirecTV as long as I have an internet connection

Build custom digital media devices that don't have the limitations that commercial products do



...It's a wonder it's not illegal to use a hammer, nails, screwdriver, drywall, plaster and screws to build or modify your house any way you want.

Update (Jan. 31):
Extensive discussion @ Joi Ito's Web
.
Comments (1) + TrackBacks (0) | Category: IP Abuse
December 13, 2004
Because when we think about scholarship and online research, we think about the American Chemical Society (ACS).
Or maybe not.
Update via a Copyfight reader: Adam Rosi Kessel has an analysis of the claims: "ACS claims that it, and its users, often refers to its service as 'SCHOLAR' and that Google's research tool operates under the name and trademark 'SCHOLAR.' This is apparently how they're going to try to get around the 'house mark' issue -- but I haven't found any instance of SCHOLAR alone on Google's site -- it always appears as GOOGLE SCHOLAR. They'll likely lose on the facts on this one."
Comments (2) + TrackBacks (0) | Category: IP Abuse
Our own Jason Schultz has a terrific op-ed in Salon today. The gist: when a patent portfolio is more valuable as a weapon for a patent "vulture" firm than necessary protection for a live company, it's (yet another) signal that the patent system is seriously broken.
Snippet:


Many have compared these new patent licensing firms to terrorists, and in some ways, the analogy is apt. When the Soviet Union collapsed, one of the biggest worries was that rogue military personnel might sell off one or more of the USSR's nuclear missiles to a terrorist group. Securing those weapons became a top priority. The reason was fear -- fear that the terrorists, who had little to nothing at stake in terms of world peace and national stability, would use the missiles to extort or manipulate the world political climate.

[...]

With the patents of bankrupt dot-coms, the dynamics are similar. Rogue licensing firms buy up these patents and then threaten legitimate innovators and producers. They have no products on which a countersuit can be based and no interest in stable marketplaces, competition or consumer benefit. Their only interest is in the bottom line.

While profit itself is often a worthy objective, it is not always synonymous with innovation. Every dollar a tech company pays to patent lawyers or licensing firms is one less dollar available for R&D or new hires. Thus, many companies that offer new products end up paying a "tax" on innovation instead of receiving a reward. When this happens, it's a signal that the patent system is broken. Forcing companies to pay lawyers instead of creating jobs and new products is the wrong direction for our economy to be headed and not the result our patent system should be promoting.

For those of you who missed it, here's a
piece
of "prior art" by Ben Adida of Creative Commons -- a post comparing software patents to WMD.
Comments (0) + TrackBacks (0) | Category: IP Abuse
December 4, 2004
Typically, it's copyright infringers who get compared to/equated with terrorists. Here, Ben Adida of Creative Commons flips the script:


[Where] copyright is concerned, techies quickly shift the conversation to patents, a fairly important topic to the W3C and the web community at large. It's during one of these discussions that it occurred to me that software patents behave very much like weapons of mass destruction.

Software patents are used mostly for defensive purposes, as a kind of threat of potential action: software companies stockpile patents as quickly as they can but rarely make use of them. If a party chooses to make use of a patent against another party, the effect is usually devastating, especially if the other party chooses to countersue using its patent portfolio. The fines resulting from a patent infringement lawsuit are enormous (Eolas patent: $521 Million).

What ends up happening is that large software companies have an understood agreement that they will not sue each other for patent infringement, because the effect of suing and countersuing would be too much for either party to deal with. A sort of Mutually Assured Destruction by Patent Litigation, if you will. Of course, the small companies which have a much smaller patent arsenal cannot compete and are forced to negotiate to stay alive.

[...]

Certainly, it is too extreme to say that patent firms are the equivalent of Intellectual Property terrorists. But it's important to note how the precarious balance of defensive patent portfolios is about to be shattered by Patent-Only firms, in very much the same way that the precarious balance of MAD during the Cold War was shattered on 9/11.

There are legitimate uses to patents, but we're about to enter an era where they will do far more harm than good. And even the large companies will realize that we're in need of serious patent reform.

Bonus:
Professor Lenz strikes back
at the "enemies of freedom" in a post on the kind of patents that kill -- not literally, but too close to be tolerated.
Comments (3) + TrackBacks (0) | Category: IP Abuse
November 30, 2004
One way: give up today's (and/or tomorrow's) wildly over-priced Starbucks latte and make a donation to IPac.
Wired has a nice new piece explaining why this will make a difference for the copyfight in the US, including a few words from uber-copyfighter Rep. Rick Boucher (D-VA) -- one of the six pro-balance candidates IPac supported in this past election.
Later: Chris Cohen:


IP is an area of legislation where politicians can hand huge rewards to companies at the expense of the public without really getting any negative attention. People just don't know how important IP law is, don't realize they are actually the ones losing out, or don't care because IP doesn't make for a great above-the-fold story. As the copyright law has expanded so massively in the last decade, however, the public's interest in IP has really been piqued.
...
It is only natural that eventually an IP PAC would pop up. It would obviously make a huge difference to the future direction of IP law if the public took such an interest in IP that politicians were forced to react, and particularly if donors other than the MPAA and the RIAA began to consider IP issues in who they supported financially. That will be a next step that may be a few years off but appears to be happening.

Comments (0) + TrackBacks (0) | Category: IP Abuse
November 29, 2004
Or at least, that's what federal Judge Maxine Chesney was evidently thinking when she dismissed [PDF] Kahle v. Ashcroft, a challenge to a number of laws extending/expanding copyright. The decision begs the question: Just how twisted (or more appropriately, "contorted") does copyright law have to get before the courts can step in?
More from John Borland at ZDNet here.
Update: Joe Gratz, who personally helped out with the Kahle challenge this past summer: "Under Chesney's simple reasoning, any law that creates more or stronger copyrights is rationally related to the progress of science and automatically passes constitutional muster. Because all of the challenged statutes grant more rights to copyright holders, Chesney reasons, they must all be immune to further constitutional scrutiny.
Chesney is wrong, and I wish Chris Sprigman, Larry Lessig, and the rest of the Kahle team luck in their appeal to the Ninth Circuit."
Comments (0) + TrackBacks (0) | Category: IP Abuse
November 22, 2004
Last we heard from Perfect 10, the porn purveyer failed miserably in its Induce Act-like attempt to hold credit card companies liable when people use the cards to purchase access to purloined Perfect 10 pics.
Andrew Bridges, a partner in the firm representing MasterCard, observed that the company's attempt to apply the Napster decision to the case shows how law made in extreme cases -- e.g., to fight peer-to-peer file sharing -- can later be applied in different scenarios (*cough* Induce).
"A lot of copyright [litigation] is being pushed by pornographers who are trying to take advantage of cases brought by more mainstream media," Bridges said.
Now Perfect 10 is at it again, this time filing a filing a complaint (PDF) against a company that it presumably hopes will be an easier target: Google.

What's intriguing about Perfect 10's claims, and I suspect their best shot at differentiating their claims from previous assaults on search engines, is the way they're trying to hook nearly the entire set of claims on (in a general sense) the notion that Google gets adwords revenue thanks to the porn company's content that's been copied and distributed on "stolen content websites" who in turn pay Google (so one would presume from the complaint, anyway) for click-throughs -- see paragraphs 27 - 34, then claims 2 (contributory infringement of copyright) and 3 (vicarious infringement of copyright) and the subsequent trademark, unfair competition, and right of publicity claims.

In short, Perfect 10 says: Google is profiting -- a lot -- from the bad acts of others and they should stop doing it and pay us for what they've done.

Interesting.
Reading it in the wake of the Jeff Jarvis interview I linked to below, I can't help but imagine how he might respond: "If 'bad actors' can profit this handsomely from the 'distribution' of copyrighted works via P2P or search, why can't we find a way for the 'good actors' -- the copyright holders -- to profit just as much?"
Later (1:20 p.m.): Wendy Seltzer @ Legal Tags: "Perfect 10's complaint doesn't look so strong, but its basic arguments are recurring ones in the online debates: that IP owners should be able to deputize intermediaries as their copyright, TM, etc. cops. (It's no coincidence that Perfect 10's lawyers include Russ Frackman, counsel to the record labels in MGM v. Grokster.) Sure, holding everyone in the chain liable might help stop infringements, but it would also kill search engines, whose value comes from helping users to find whatever they're looking for, if it exists on the Web."
Comments (0) + TrackBacks (0) | Category: IP Abuse
November 21, 2004

I paid $350 (in US funds) to use a handful of quotes from Radiohead songs in my book. [...] I was not required to fork over a single dime to quote from The Simpsons itself, nor to quote at length from Tony Hendra's excellent book Going Too Far, nor to quote from Foucault or Mark Twain or David Foster Wallace. But to use 87 words from the collected lyrics of Radiohead? Three hundred and fifty simoleons. Roughly $4.02 per word. (Which, incidentally, is more than double the highest amount I've ever been paid per word to write for a magazine or newspaper.)

Comments (2) + TrackBacks (0) | Category: IP Abuse
November 17, 2004

Copyfight, among others, has been tracking the varied zigs and zags of TiVO as that company tries to navigate the shark-infested waters of modern electronics. OK, those are [Copyright] Cartel lawyers, not sharks, but who can tell the difference?

Now it appears that TiVo has sold out entirely, but not to the Cartel. Instead, they've climbed into bed with a coalition of 30 big advertisers to implement a "feature" (and I use that word advisedly) that takes away your ability to skip ads. Instead of a simple forward jump, you get to have your commercials overlaid with... wait for it... commercials. But they're TiVo's commercials. Soooo much better.

According to the LA Times story linked above, these "tiverts" as I think I'll call them will pop up during fast-forwards, offering contest entries, giveaways or links to other ads. And of course, this is accompanied by a vast giveaway (well, technically it's probably a sale) of your personal information to the advertisers.

Even if you don't participate in this effort to get you to mainline commercialism, you'll still be part of an intensive "market research" effort in which TiVo will examine your viewing habits on a second-by-second basis (no, I'm not making that up) and then sell THAT data.

"The message we really want to get across," says Davina Kent, TiVo's advertising and research sales manager, "is that we now have a dedicated road map for advertising." It's completely unclear to me whether they have a dedicated roadmap for customer satisfaction.

Another must-read post, on the off-chance you haven't seen it yet:
TiVo Sells Your Fast-Forward Button to Advertisers
[Cory Doctorow @ BoingBoing].
Comments (0) + TrackBacks (0) | Category: IP Abuse
November 9, 2004
via the Miami Herald:
When he bought his 10-year-old a computer, Antonio Morrell was just trying to help the boy get ahead in school. Now the Miami construction worker is being sued by the music industry, which has brought its battle against Internet piracy to South Florida for the first time.

More than a dozen record companies have sued 30 South Florida residents, accusing them of illegally downloading music and making it available for others to copy.

Some of those named in the lawsuits told The Herald the record companies have offered to settle for about $4,000 each.

Morrell said he never downloaded any songs. Yet he's named in a lawsuit, he said, because his son, Alessandro -- who was 10 when his father bought him a computer two years ago -- downloaded about 1,000 songs and opened the door for others to copy them.

''I don't see how I could be paying somebody $4,000 for something I didn't do,'' Morrell said. ``I bought the computer for schoolwork. I'm sure he didn't know he was doing anything illegal.''

Morrell said he separated from his wife over a year ago and wasn't around to monitor his son's computer activity.
Comments (3) + TrackBacks (0) | Category: IP Abuse
November 8, 2004
The NYT reports on the current state of the dispute between Project Gutenberg .au and the estate of Margaret Mitchell over posting of Gone With the Wind. Post CTEA, that work is still under copyright in the U.S. but public domain in Australia.
The NYT gets comment from a lawyer for the Mitchell estate -- who's surprised that his cease-and-desist demands had the effect of taking the work offline in Australia. It's not clear what else he expected:
On behalf of the Trusts, we hereby demand that Project Gutenberg and/or PGA confirm to us within five (5) days of receipt of this letter that you have removed GWTW from the Web Site entirely or that you have taken all necessary steps to prevent the downloading of GWTW in all places in which it is protected by copyright.
Given that geolocation doesn't work and legal advice isn't instantaneous or free, for the most part, what did he expect? If it was just to give a scare, that's the kind of chill we don't need more of.
Comments (1) + TrackBacks (0) | Category: IP Abuse
November 1, 2004
Another classic case of overly-aggressive IP lawyers:
Channel 6 News asked people Friday when you hear Krispy Kreme, what do you think of?

"Good donuts." "Donuts." "Donuts." "An Ice Cream Cone."

Ice cream cone? Yes. That's what Krispy Kream Drive In on Route 422 in Cambria County sells. The current owners have been in Belsano since 1968.

Christina Hoover owns the Ice Cream shop with her husband. She tells Channel 6 News, "We're an ice cream fast food stand. It's a drive in."

And business is good. Then in the past month two letters from Krispy Kreme donuts. The corporation is not happy with them. But it's not about donuts and ice cream. The problem has to do with the name. Krispy Kreme donuts wants Krispy Kream Drive In to change theirs.

Amy Hughes is the Communications Director for Krispy Kreme. She tells Channel 6 News, "Unfortunately this business is violating a federal regulation trademark that we've had since 1951. And we've respectfully requested that they cease doing so within a reasonable amount of time."
Krispy Kreme couldn't be more wrong. Sure, it may have been using the name in connection with donuts since 1951, but ice cream and donuts are two different kinds of products. No one thinks the KK donut chain sells ice cream cones.
What Krispy Kreme is really arguing is dilution of their "famous" brand. Since going IPO a few years ago, Krispy Kremes have popped up everywhere across the county, from SBC Park in SF to the Excaliber in Las Vegas. So yes, within the last few years, one could argue that they are a "famous" tradermark like McDonalds or Kodak and should be protected from dilution (e.g. someone selling McDonalds backpacks or Kodak bicycles). The problem with this argument is that you can only sue someone for diluting a famous mark after its become famous. Since the Hoovers' ice cream stand has had the name "Krispy Kream" since 1968, they are quite safe from a dilution attack.
Comments (6) + TrackBacks (0) | Category: IP Abuse
October 27, 2004
Cory responds below to a Copyfight reader who suggests that the way to avoid being asked to pay for a particular product again and again simply to enjoy traditional "me2me" time- and space-shifting "privileges" (à la HBO ) is to refuse to purchase the product altogether. Needless to say, Cory disagrees:


That's a cool personal moral code, but it's not the one I adopt. Copyright is a limited monopoly given on our behalf to creators. What a creator can and can't demand of you is spelled out by lawmakers, who balance the cost to us of having monopolies in the market with the benefit of creating incentives to produce work we can enjoy.

When a creator conditions use or access of his work beyond the scope of copyright (you must stand on your head, you must not make a backup, you may not sell this on), it's not a fair market in creativity that can be corrected by directing a purchase in the right direction: it's an abuse of a regulatory monopoly that picks my pocket to line a right-holder's.

Monopolies aren't subject to market forces: that's why we have trust-busters. I think that buying from the ethical railway barons would not have caused the monopolistic railway barons to act better. We needed to go in with a fireaxe and bust their trust. I don't think that buying from ethical artists will get the big companies to act better either. Regulation -- the creation and maintenance of copyright -- created this mess, and only regulation -- changes to copyright -- will solve it, IMO.

Comments (6) + TrackBacks (0) | Category: IP Abuse
October 19, 2004
Dutch civil rights organization Bits of Freedom has run an interesting experiment: They put up a text by a famous Dutch author, written in 1871 to accounts with 10 different ISPs. Then they made up an imaginary society that is supposed to be the copyright holder of the author in question, and sent copyright infringement takedown notices to those 10 ISP via email (using a Hotmail account). 7 out of 10 ISPs took down the material, sometimes within hours and without even informing the account holder. One ISP doubted the legitimacy of the claim and asked for some proof that the alleged plaintiff was in fact the copyright holder. Yet another ISP actually realized that copyright had long since run out on the work. That's real scary, don't you think? Made up society, Hotmail addresses and a website is gone.
BOF's paper is available here (PDF)
Comments (0) + TrackBacks (0) | Category: IP Abuse
October 18, 2004
Going on a trip and want to take the latest episode of The Sopranos with you? Forgetaboutit. Coming this June to a cable or satellite set top box near you, HBO will be locking down all fair use rights on their content -- whether analog or digital. You can make one copy of regular HBO content and no copies of On-Demand content:
Commencing in June, HBO will include a technology in its program services that provides copyright protection information to consumer electronic equipment connected to analog outputs of cable and satellite set-top boxes. The technology (CGMS-A -- Content Generation Management System for Analog) enables compliant digital recording devices to abide by federal digital encoding rules.

In accordance with the federal encoding rules, HBO and Cinemax subscribers will still be able to make a single copy of HBO and Cinemax linear programming, but will not be able to make any copies of HBO-On-Demand or Cinemax-On-Demand programming.
Comments (7) + TrackBacks (0) | Category: IP Abuse
October 15, 2004
When will Disney stop stealing from the public domain? I mean really, it's just like taking a CD from a record store without paying for it... except that the record store owner is dead... and well, the store is really the compendium of human knowledge.. and the CD is part of our collective cultural history. Whatever. Theft is Theft, right?
LONDON, England (CNN) -- An unlikely feud is seeing the film empire that built its name on cartoons for children -- the giant Disney corporation -- at odds with Britain's most famous hospital for sick children.

And it is all over another legendary children's favorite -- Peter Pan, the boy who never grew up.

In what the New York Post billed this week as "Sick kids vs. Disney in Peter Pan dust up," Great Ormond Street hospital for children in London is consulting lawyers over a book published by a Disney subsidiary in the United States.

"Peter and the Starcatchers" by Dave Barry and Ridley Pearson and published by Disney's Hyperion Books is billed as a prequel to the children's classic, "Peter Pan."

Great Ormond Street was left the royalties to Peter Pan in 1929 by the author, J.M. Barrie -- and million of pounds earned from copyright fees have gone towards treating sick children in Britain ever since.

This weekend sees the UK premiere of a film about Barrie's life, "Finding Neverland" -- starring Johnny Depp, Kate Winslet and Dustin Hoffman. The hospital will receive royalties from book excerpts portrayed in the film.

But the hospital charity says is getting nothing from "Peter and the Starcatchers" -- which has been on the New York Times best seller lists, has had an extensive author tour and has its own Web site. They say the book has been published without its permission.

A spokesman for the hospital told CNN that Great Ormond Street held the copyright to Peter Pan in the United States until 2023 -- although it runs out in EU countries in 2007 -- and said: "We are considering our options."

Disney, meanwhile, has insisted that Peter Pan is out of copyright in the United States.

"The copyright to the J.M. Barrie stories expired in the U.S. prior to 1998, the effective date of the U.S. Copyright Extension Act, and thus were ineligible for any extension of their term," Disney said in a statement to the Daily Telegraph.
Comments (8) + TrackBacks (0) | Category: IP Abuse
October 14, 2004
STATEMENT OF SENATOR JOHN McCAIN
CHAIRMAN, SENATE COMMITTEE ON
COMMERCE, SCIENCE, AND TRANSPORTATION
OCTOBER 11, 2004

THE INTELLECTUAL PROPERTY PROTECTION ACT
• Mr. President, I wish to briefly remark on H.R. 2391 and H.R. 4077, a package of bills referred to as the "Intellectual Property Protection Act of 2004." I have objected to the further consideration or passage of these bills by unanimous consent.
• From the text of the bills that have been available to date for Senators to review, I believe that one part of this broad legislation, the Family Movie Act, may actually harm consumers while appearing to help them. To be clear, I support the stated goal of the Act's authors: immunizing from legal challenges a technology that enables parents to skip offensive material from prerecorded copies of films and television. While I applaud the merits of their stated intent, I fear that the very exemption designed to achieve this laudable goal simultaneously creates an implication that certain basic practices that consumers have enjoyed for years -- like fast-forwarding through advertisements -- would constitute criminal copyright infringement. I note that Consumers Union and Public Knowledge, as well as a host of others parties interested in protecting consumers, share my concerns.
• Americans have been recording TV shows and fast-forwarding through commercials for more than thirty years. Do we really expect to throw people in jail in 2004 for behavior they've been engaged in for more than a quarter century?
• I look forward to working with my colleagues in this chamber to address not only these concerns, but also the uncertain liability created for manufacturers that bring other innovative and pro-family products to market in the face of continual threats of extinction from powerful interests who seek to thwart their entry.
• Mr. President, for these reasons, I do not intend to remove my hold on these bills until I am satisfied that consumer interests have been protected in this legislation.
Comments (1) + TrackBacks (0) | Category: IP Abuse
The Olsen twins are threatening legal action against a California design company unless it ceases the production and sale of a popular t-shirt featuring a drawing of Mary-Kate and the words underneath "save mary-kate." The t-shirt is pictured on the link and was produced after Mary-Kate Olsen, 18, entered a facility in June 2004 for treatment of an alleged eating disorder. The letter sent was sent from the Olsen twins' attorneys to the company, contending that the t-shirt violates the Olsens' publicity, privacy, and trademark rights.
Reminds me of Arnold's threats over the Governator Bobblehead doll.
Comments (2) + TrackBacks (0) | Category: IP Abuse
October 12, 2004
As I noted on The Importance Of..., the MPAA and RIAA have filed a petition for a writ of certiorari with regard to the MGM v. Grokster decision (MPAA/RIAA Files Petition for Cert in Grokster Case). Over on Deeplinks, Fred von Lohmann explains some of the reasons why granting cert would not be a good idea (Big Media Attacks Betamax in Court):
Often described as the Magna Carta of the technology industry, the Betamax doctrine makes it clear that innovators need not fear ruinous litigation from the entertainment industry so long as their inventions are "merely capable of substantial noninfringing uses." In today's petition, the entertainment industry urges the Court to reverse that established rule and impose on innovators a "legal duty either to have designed their services differently to prevent infringing uses, or to take reasonable steps going forward to do so." Of course, on that view, Sony's Betamax VCR would never have seen the light of day, since Sony could have designed it differently (in fact, the movie studios suggested back in 1978 that Sony implement a "broadcast flag" system!) or modified it after Disney complained.
I certainly hope that the Supreme Court recognizes that courts aren't the best place to decide what innovation is permissible and what innovation is not and declines the cert petition.
Comments (1) + TrackBacks (0) | Category: IP Abuse
October 8, 2004
Acacia is claiming patent rights to "the methods wireless ISPs, WLAN aggregators and other Wi-Fi networks use to redirect users to a common login web page," e.g., the technology behind gateway page redirection. And that Wi-Fi hotspot operators must pay the company $1,000 a year or face a lawsuit.
Says Acacia executive VP of "business development"/general cousel Robert Berman: "Anybody who operates a hotspot with redirection can assume they'll hear from us."
Surprised much? I didn't think so.
Comments (0) + TrackBacks (0) | Category: IP Abuse
Interesting Commentary in BusinessWeek on the follies of the RIAA's war on innovation:
Today's turmoil over copyrights contains a disturbing new twist, however. Digital technology -- from MP3 players to software that makes it easy to build Web pages -- shatters almost all of the technical barriers to duplicating and sharing copyrighted works. That has caused unparalleled anxiety among copyright holders. As a result, music and movie companies have adopted a strategy of targeting digital technology itself as well as those who design it and those who use it.

In time this could threaten the delicate balance between copy protection and technical innovation. The intent of copyright law in the U.S. is to promote learning and innovation while giving artists, musicians, and writers a limited monopoly on their work. The goal isn't to assure that artists or intellectuals make oodles of cash.
Comments (2) + TrackBacks (0) | Category: IP Abuse
October 6, 2004
Comments (1) + TrackBacks (0) | Category: IP Abuse
October 5, 2004
My former boss at the Berkman Center, the thoughtful, energetic and inspiring John Palfrey, explains what the Diebold case teaches: "In the Federalist Papers, James Madison wrote of the Congress' copyright authority that 'The utility of this power will scarcely be questioned.' But the scope of the power must be questioned, just as the students did. Copyright abuse can cost society dearly, especially when issues core to the functioning of our democracy are at stake."
Comments (0) + TrackBacks (0) | Category: IP Abuse
October 4, 2004
An interesting story about a Disney character's use as a university mascot (Donald endures in hearts of Duck fans). It was a simpler time:
The university has had a web-footed mascot since at least the 1920s, when a live duck named Puddles surfaced at football and basketball games. A duck emblem was in use by 1933, and by 1936 it was starting to look more like Donald, catching the attention of Disney officials.

In 1947, Oregon Athletic Director Leo Harris shook hands with Walt Disney himself on an agreement to allow Oregon to use Donald as the mascot. The deal was put in writing in 1974 in a licensing agreement giving the university limited use of Donald at athletic venues.
Wow. A good-natured handshake agreement for almost thirty years.
Of course, such things could not be allowed to continue:
In 1991, the agreement was expanded to allow wider use of the likeness on sweatshirts, glassware and other merchandise.

The frenzied "charging duck" pumping his fists inside a large, eight-sided letter 'O' was a ubiquitous campus logo for years. It was eventually replaced as the UO marketing machine grew and felt confined by Disney's restrictive contract, which forbids the school from selling items with the Donald Duck logo beyond the Oregon border.
Although Donald is much beloved by Oregon fans, a stylized "O" will have to do for out-of-staters.
Ah well.
Comments (0) + TrackBacks (0) | Category: IP Abuse
October 3, 2004
John T. Mitchell, who writes beautifully about the damage that code + law (PDF) can do to the public's side of the copyright bargain, has a short-but-powerful response to the BNetD decision (PDF) over @ Freedom-to-Tinker:


When a copyright owner uses the copyright monopoly as leverage to extract an enlargement of its rights even further by conditioning the license upon a waiver of rights granted by law, it thumbs its nose at Congress and enters an agreement in restraint of trade.

In effect, Judge Shaw has ruled that none of the limitations Congress placed upon copyrights (Sections 107-122) are worth the paper they are written on if the copyright owner can get the public to agree to give them up as payment for access to the works.

A travesty, and one that must be appealed.

Speaking of limitations on copyright,
Derek Slater brings news
that fellow
Berkman
-ite Dotan Oliar has written a
new paper
(PDF) on the roots of the Copyright Clause, revealing that (surprise) "promote the progress of science and useful arts" does indeed represent a limit to Congress's power to grant intellectual property rights. Which means, of course, that the courts ought to enforce this limitation. According to Dotan, this requires that we develop a "concept of progress for the Clause" -- and he explores several ways that the courts could do so.
Sounds fascinating. Thanks, Derek.
Comments (1) + TrackBacks (0) | Category: IP Abuse
September 30, 2004
In a victory for free speech and transparency in electronic voting debates, Judge Jeremy Fogel has ruled that Diebold should pay damages and attorneys' fees for its knowing misuse of the DMCA's takedown provisions. Decision here.
No reasonable copyright holder could have believed that the portions of the email archive discussing possible technical problems with Diebold's voting machines were proteced by copyright.
...
The fact that Diebold never actually brought suit against any alleged infringer suggests strongly that Diebold sought to use the DMCA's safe harbor provisions—which were designed to protect ISPs, not copyright holders—as a sword to suppress publication of embarrassing content rather than as a shield to protect its intellectual property.
Last October, Diebold threatened dozens of ISPs with lawsuits if they allowed users to post or link to a Diebold email archive documenting flaws in the company's e-voting technology. Online Policy Group, IndyMedia, and two Swarthmore students, Nelson Pavlosky and Luke Smith, didn't want to cave in, so EFF and the Stanford Cyberlaw Clinic sued Diebold on their behalf instead.
Today, that action was vindicated. Judge Fogel ruled that "there is no genuine issue of material fact that Diebold, through its use of the DMCA, sought to and did in fact suppress publication of content that is not subject to copyright protection." He further held that sending claims of copyright infringement to ISPs when their users are not infringing violates the DMCA's Section 512(f) prohibition on "knowingly materially misrepresent[ing]" infringement. Because Diebold "actually knew, should have known if it acted with reasonable care or diligence, or would have had no substantial doubt had it been acting in good faith, that it was making misrepresentations," it was liable to the OPG and Swarthmore student plaintiffs under 512(f).
Along with opening up the e-voting archives, I hope this decision will give new strength and new weapons to other online speakers and ISPs against the chill of aggressive, improper copyright claims.
Comments (0) + TrackBacks (0) | Category: IP Abuse
September 29, 2004
Stanford's ominously-named "Information Security" wrote:
If you believe [the DMCA infringement] notice is mistaken, you have the right to provide a counter-notice. For information on what your rights are, see Section 512 of the Copyright Act. It is available at http://www.law.cornell.edu/uscode/17/512.html.
That code makes it clear that counter-notices are only relevant for "material ... that is removed, or to which access is disabled by the service provider". That is obviously not the case when one is simply notified of an allegation of infringement, so the counter-notice provision seems inapplicable.
Stanford respects the proprietary interests, including copyrights, others have in their original works, and expects the same of its faculty, employees, students and affiliates.
Does it? Stanford orgnized and publicized an orientation-week event ("Frosted Flicks") at which a "digital collage" combining a number of movie trailers and a song was shown. Did Stanford receive permission from each of the movie studios and production companies and record labels involved?
Stanford's CourseWare website provides supplemental material for class, including scanned versions of copyrighted books, thus distributing them to hundreds of students. Stanford is clearly aware of this since before one can download the work one must agree to a notice about copyrights. Did Stanford get permission from the authors and publishing companies involved?
It appears some Stanford dorms have televisions in the lobby which show pay networks like HBO, in front of which large groups congregate. Has Stanford gotten permission for such performances?
If, however, a user subsequently receives a second notice, his or her connection is immediately disabled and the user is merely copied on the Disconnect Request.
This seems like an unreasonable and unfair punishment, considering that a DMCA request contains no actual evidence of infringement and there are no sanctions for filing a false one. It is not hard to imagine this power being abused. But Stanford provides no checks on this power; indeed, it amplifies it by quickly disconnecting the user's Internet connection. What purpose does this serve?
You have no legal liability; you are protected by the DMCA. True, the DMCA does require you take some steps to stop repeat offenders, but it does not require such draconian tactics, merely the enforcement of "a policy that provides for the termination in appropriate circumstances of subscribers ... who are repeat infringers".
I thought Stanford wanted to inspire learning and creativity. As your own law professor Lawrence Lessig notes "creativity always builds on the past". Such a draconian "two complaints and you're out" policy hardly seems conducive to encouraging creativity.
Comments (5) + TrackBacks (0) | Category: IP Abuse
September 20, 2004
This just in: Consumers Union, Public Knowledge and EFF are working another angle in the fight against over-broad patents: asking (PDF) the courts to take a narrow view of patent claims. Literally.
The case is Phillips v. AWH Corporation, in which a key issue is, interestingly enough, interpretation of the word "baffle" (the physical kind, not the mental one). The appeals court made a specific request for industry and public opinions on interpreting claims. According to the counsel-of-record for the brief, Joshua Sarnoff, this could be the most important patent case ever decided. "Claim meaning is the name of the game in patent law," says Sarnoff. "[The] Federal Circuit has the chance to lay down clear rules to determine claim meaning that will benefit society."
The joint amicus brief (PDF) takes aim at earlier panel decisions finding that patent claims are valid if they are not "insolubly ambiguous." Amici argue that this invites judges to impose a meaning on ambiguous claims, when they should instead reject them outright.
Later: The Foundation for a Free Information Infrastructure (FFII) tells The Register that even narrow interpretation can't rescue software patents from the land of bad ideas: [Our] concern is that this kind of thing could give the impression that we only need to worry about bad patents, that if only patents were awarded according to the rules, properly examined and checked for prior art, everything would be OK. We don't believe that to be the case. We believe, more fundamentally, that the whole nature of patents on computer code is a mistake."
Comments (0) + TrackBacks (0) | Category: IP Abuse
One topic of discussion this weekend at the EFF staff and board retreat was what Wendy calls the "Attack of the Subpoena-bots" -- that is, the trend toward automatic weapons-style litigation campaigns. This is when companies or industry groups like the RIAA and MPAA use key-word searches and the like to target possible infringers before firing off round after round of seemingly indiscriminate cease-and-desist letters. The problem with this is that even if the recipient is 100 percent innocent, he or she may have no idea of how to respond to the intimidating legalese/exhorbitant demands in these letters. Rather than risk doing the wrong thing, and eager to avoid the expense of an attorney, the recipient frequently decides to give up rather than to fight -- leading to the widespread chill of perfectly legitimate activities.
Fortunately for the Internet community, every once in a while a stray round hits the wrong guy -- someone not only willing but eager to fight back. Which is evidently what happened when the MPAA recently sent cease-and-desist notices to Linux Australia for providing access to two copyrighted movies: "Grind" and "Twisted." Except that what Linux Australia actually did was provide access to a download of the Twisted framework written in Python, and Valgrind, a tool for developers to locate memory management.
Needless to say, Linux Australia was not amused. And as luck would have it, the group has the legal chops and resources to do something about it:


"This seems to be a huge misuse of resources, an infringement upon various global spam laws, an infringement upon our own Copyright Act under Section 102 and needless stress and cost upon small Australian organizations and companies," [Linux Australia President Pia] Smith said.

[...]

"Linux Australia is concerned that this kind of shoot-in-the-dark approach to copyright protection is potentially damaging for Australian organizations and companies," Smith added. "Organizations that participate in such behavior should be held accountable, and forced to put at least some effort into researching the validity of their keyword searches."

Here in the states we're waiting for a ruling to come down that may provide additional protection for those inappropriately targeted by infringement claims: the decision in
OPG v. Diebold
. As Wendy notes in a recent
OJR article
, there's a seldom-used section of the Digital Millennium Copyright Act (
DMCA
) aimed at stopping misuse:
512(f)
, which provides that anyone who knowingly misrepresents material as infringing "shall be liable for any damages, including costs and attorneys' fees, incurred by the alleged infringer."

[Section 512f] allows one who has been hit with a purposely abusive demand letter to reply, "Not only am I not in the wrong, but you don't have the right to say I am," says Seltzer.

What I'm wondering is what the court will require to prove that Diebold knowingly abused the DMCA to silence its critics -- and how that might compare to what it takes to prove that someone has knowingly violated copyright law.
Comments (1) + TrackBacks (0) | Category: IP Abuse
September 10, 2004
Walt Crawford of the excellent Cites & Insights has a new piece over @ EContent in which he updates the Constitution's copyright clause to reflect today's unfortunate reality:


Original: "The Congress shall have power...To promote the progress of science and useful arts, by securing for limited times to authors and inventors the exclusive rights to their respective writings and discoveries."



Crawford's update: "Members of the MPAA, RIAA, and AAP shall have the right to control technological change in order to enforce perpetual rights to creative works. Congress shall ensure that the corporate right to control over and payment for every use of those creations takes precedence over outmoded notions such as freedom of speech, fair use, and the first purchase doctrine."

Nice. Or rather, not so.
Crawford notes that he's been writing a lot about copyright in Cites & Insights, and adds that there's no shortage of other sources on the Web -- but "no matter where you look you'd best be paying attention to the evolution of copyright as it hits closer and closer to rights you may have taken for granted." Spot on.
Comments (3) + TrackBacks (0) | Category: IP Abuse
September 7, 2004
On the heels of Fritz Attaway's antagonistic comments about P2P the other week, there was an interesting Q&A in CNET last week with Mitch Glazier, head DC lobbyist for the RIAA. I found this exchange particularly illuminating:
There has been speculation that the original Induce Act could make Apple Computer liable for selling like the iPod. Could it?

No.

Why not?

The original Induce Act focused on the totality of the circumstances. There's no way that a company that produces great digital rights management for a licensed product is ever going to be shown to want to profit from piracy.
In other words, the RIAA intends to use INDUCE as leverage to pressure companies into incorporating DRM. If you incorporate "great digital rights management for a licensed product", they won't sue. Leave out the DRM, however, and well.. you enter the marketplace at your own risk.
Also, it appears that Mitch is confusing his Apple products. Apple's iTunes Music Store does put DRM on each of its songs, but the iPod can handle an unlimited number of DRM-free MP3 files without any restrictions. Apple could have designed the iPod to only handle DRM-protected content, but it didn't. Does the fact that it enforces DRM rules for some songs but not for others still mean it can't INDUCE?
Comments (1) + TrackBacks (0) | Category: IP Abuse
August 24, 2004
Judge Posner, over at the Lessig blog, describes
a very worrisome problem concerning fair use. It has to do with a dichotomy long noted by legal thinkers between the law on the books and the law in action. They often diverge. And fair use is an example of this divergence. As I said in an earlier posting, fair use often benefits rather than harms the copyright holder. However, it doesn't always; moreover, even if a copyright holder is not going to lose, and is even going to gain, sales from a degree of unlicensed copying, if he thinks he can extract a license fee, he'll want to claim that the copying is not fair use; and finally, because the doctrine has vague contours, copyright owners are inclined to interpret it very narrowly, lest it expand by increments.

The result is a systematic overclaiming of copyright, resulting in a misunderstanding of copyright's breadth.
We at EFF and Chilling Effects have seen these copyright overreachings frequently too. Sometimes, though, we find a little guy who doesn't want to cave in the face of threats, doesn't want to remove the web posting or excise the portion claimed to "infringe," but wants to fight for his fair use and First Amendment rights.
In the case of OPG v. Diebold, when Diebold claimed that copyright in internal emails entitled it to demand that ISPs remove criticism of Diebold e-voting machines, we took OPG's case and sued Diebold for copyright misuse and DMCA misuse. The way misuse works, if you assert more copyright than the law gives you, you're barred from enforcing any copyright in the work until you stop overreaching. Like the owner of the golden-egg-laying goose, if you ask for too much, you get nothing at all.
Judge Posner recommends the doctrine of copyright misuse too -- and as a judge, he doesn't just blog about solutions, but suggested this one in his WIREdata opinion. Let's hope that more courts, and more lawyers for the little guys, can use this doctrine to keep copyright overreaching in check.
Comments (0) + TrackBacks (0) | Category: IP Abuse
August 23, 2004
From the oops-maybe-we-shouldn't-have-shut-down-SP2Torrent.com dep't, the Washington Post is carrying a story (Windows Upgrade Causing Campus Headaches) about numerous universities actively blocking SP2 updates because, among other things, they take up too much bandwidth to download directly from the Microsoft site:
Worried that the upgrade could conflict with other applications running on university networks, and a related concern that thousands of students attempting to download the software could bring campus computer networks to a standstill, technology administrators at some universities have taken steps to block an automatic service that downloads the software.

...

"Our primary concern is the impact this will have on our network and the length of time it would take to get from Microsoft directly," said Damon Palyka, a computer security technician at the school.
Comments (0) + TrackBacks (0) | Category: IP Abuse
August 9, 2004
Ok/Cancel is a great blog/webtoon about HCI and UI issues. This week, they hit the nail on the head about how web companies overreact to actual competition in their space -- with threats of litigation vs. inspiration to innovate and actually beat out others in the marketplace.
Comments (4) + TrackBacks (0) | Category: IP Abuse
August 4, 2004
Teleread reports on public domain price gouging (Public domain classics priced to make Jack Valenti smile). Apparently, eReader.com will provide you 250 public domain ebooks for the low, low, low price of $995. Act now and for $1,495 you can get 500 titles (aka the "Gold" edition)! Purchase the Educational Classics Collection CD now! Operators are standing by:
In a move designed to give schools an affordable way to use eBook technology, eReader.com and Lightning Source Inc. developed The Classics Collection CD, a comprehensive collection of 500 titles that includes "The Red Badge of Courage," by Stephen Crane, "Little Women," by Louisa May Alcott, "Night and Day," by Virginia Woolf, the works of William Shakespeare, and other books commonly found on middle and high school reading lists.

This collection provides schools with a cost-effective way to easily distribute eBooks to students. The eBooks cannot be lost, stolen, or damaged, and the license entitles the school to internally distribute as many copies of the eBooks as it wants, as many times as it wants.
Or, you could download the works via
Project Gutenberg
for free or, for a very modest fee, get a CD from
Blackmask Online
.
And don't forget to proof a page or two, okay?
Comments (2) + TrackBacks (0) | Category: IP Abuse
August 3, 2004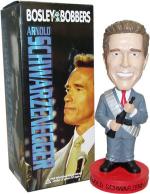 The San Francisco Chronicle reports that a bobblehead manufacturer has settled its free speech case with California Governor Schwarzenegger (Governor's bobblehead says farewell to arms). The company will be permitted to continue to make bobbleheads, sans the rifle and bandolier as pictured to the left. The Smoking Gun has the documents (Bobblehead Detente).
I understand why the company had to settle, a lawsuit would have been very expensive with no guarantee that they would win. However, it is sad that such a case can be brought. I guess that Schwarzenegger is the only one who can lampoon himself with references to his prior profession? He is permitted to call opposing legislators "girlie men," in homage to his previous career as a weight-lifting champion, but heaven forbid someone parodies that in bobblehead form. If someone sells a bobblehead of John Kerry as Vietnam vet, John Edwards as an ambulance chaser, or George Bush as a Texas oilman, I guess they should have the right to sue too?
Previous Copyfight coverage here: Schwarzenegger Threatens to Sue Over Bobblehead Doll, Free Speech? Not on the Gubernator's Watch, and Lawsuit Launched Over Schwarzenegger Bobbleheads.
via How Appealing
Comments (1) + TrackBacks (0) | Category: IP Abuse
August 1, 2004
...and the numerous reports are now confirmed: "In light of the July 30 deadline that Ludlow had set down in its threat letters to JibJab and its upstream hosting providers, we [EFF] felt we had little choice but to file suit to defend JibJab's fair use and free speech rights.
Both sides continue to exchange correspondence, and JibJab hopes this dispute can be resolved without further litigation. For the reasons discussed in our July 28 letter (PDF) to Ludlow, we continue to believe that 'This Land' is a fair use, especially in light of the fact that Woody himself borrowed the melody from an earlier song."
I can't say more than that about the JibJab case, but here are a few apropos links for those of you following the ongoing conversation about parody v. satire, fair use, free speech, and democracy:



Copyrighting the President: "Many are concerned about the ever-expanding reach of copyright law. More are concerned about the ever-increasing concentration of the media. Greenwald's dilemma highlights how the two trends are linked: As media becomes more concentrated, competition to curry favor with politicians only increases. This intensifies during an election cycle. Networks able to signal that they will be 'friendly' - for example, by ensuring that embarrassing moments from interviews won't be made available to others - are more likely to attract candidates for interviews and so on, than networks that don't. Concentration tied to copyright thus gives networks both the motive and the means to protect favored guests" [Lawrence Lessig @ Wired Magazine].

Some Troubling Implications about the Jibjab Case: "The social environment right now is politically riven; we are in the midst of the Democratic National Convention and at the heels of the Republic National Convention, with only a few months left before the election. Each side is tossing claims back and forth, promising to be the party that unites the nation. If the EFF successfully argues that Guthrie's song is about national unity, then Jibjab's release in the context of the surrounding sociopolitical climate can most definitely be argued as a parodic gesture. It just makes sense.

By the same argument, though, Ludlow Music could propel the idea that the animation is a satire on the political campaign. How, then, can a proper decision be reached in the case?" [Free Culture].


This Land Is Not the Land We Thought It Was: "Guthrie was a radical in many ways. 'Mean Talking Blues,' a Guthrie song, is unabashedly pro-union, going so far as to portray the capitalist businessman in the persona of the Devil incarnate. We all sang as school kids this apparently very patriotic song extolling the virtues of 'This Land.' But when the mysteriously missing three stanzas are added, it becomes clear that 'This Land' is itself a parody, a takeoff on the happy-go-lucky optimism of a man who sees only good in his country while he overlooks glaring problems and inequalities.

Face it, by our standards, the man was a radical.

Anyway, I'm no expert, but when I saw the JibJab piece, my first thought was, ol' Woody woulda liked this one" [Dead Parrot Society].


Copyright: Blawg Channel Gets the Joke: "Now, before you dismiss the fact that I saw the parody clearly merely because I practice copyright and trademark law and do this stuff all day, please note that as early as eighth grade, Mrs. Jacobson, our English teacher, lauded my ability to spot metaphors and the like in the assigned reading (a comparative advantage accruing to me by being the only person wonky enough to do the reading).

Be that as it may, as the Nader/Priceless court says, perceiving the parody clearly (or readily) is not the critical factor - parody can be subtle" [Marty Schwimmer @ The Blawg Channel].

Comments (0) + TrackBacks (0) | Category: IP Abuse
July 29, 2004
Edward Felten, with the definitive post on the below-discussed fracas over Real reverse-engineering for compatibility with Apple's iPod:


Pay attention now, 'cause this story gets kinda complicated.

See, Apple had this product called iPod that lets you listen to music. That sounds like a good idea. But Apple thought it would be better if the iPod could do less. So their engineers pulled a bunch of all-nighters to make sure that the iPod couldn't play just any music a customer might have laying around. They called this DRM. I think that stands for Don't Replay Music.

Now Apple had a competitor called Real. And Real was unhappy that Apple had made its product less useful. So Real's engineers pulled a bunch of all-nighters, so that they could make Apple's product better. They could've spent that time making their own product better, but that would have been a waste after all of the time they had already spent making their own product worse by making it do DRM too.

You still with me? Good.

Okay, so Apple was mighty ticked off that Real had made Apple's product better, without even getting permission or anything. So Apple cried foul. Apple was shocked 'n' saddened that Real was trying to improve Apple's product, like those hacker guys are always doing. So Apple drew a line in the sand, and swore to make its own product worse again.

I don't know about you, but I find this all very confusing. I guess I just don't have a head for business.

Comments (1) + TrackBacks (0) | Category: IP Abuse
Four quick pointers:
CNN: "'We are stunned that RealNetworks has adopted the tactics and ethics of a hacker to break into the iPod,' Apple said in a release.
Apple said Thursday it is looking into Real's actions under various laws, including the Digital Copyright Millennium Act (DMCA), which prohibits the manufacture, sale, or distribution of code-breaking devices used to illegally copy software."
Derek Slater: "Along with piracy rhetoric, we now get evil hacker rhetoric. Since when is reverse engineering unethical? Oh right - since the DMCA, which Apple is predictably waving around. Let me remind you that Real was one of the first companies to sue the creator of an interoperating product under the DMCA, so it's not as if they're the innocent defenders of innovation here. This could make for a fine DMCA battle royale, with copyright holders caught in between. Or it could fade away - we'll see."
Ernie Miller: "As if being a hacker is bad thing. What do you call those two guys who built a computer in their garage and started a little computer company named after a fruit?"
ZDNet: "'It is highly likely that Real's Harmony technology will cease to work with current and future iPods,' the company said in its statement."

Comments (1) + TrackBacks (0) | Category: IP Abuse
Fred von Lohmann breaks the news that Woody Guthrie may have "borrowed" quite a bit of "This Land Is Your Land" from The Carter Family, which in turn may have "borrowed" it from someone else.
Writes Fred, "[In] the letter (PDF) threatening copyright litigation over JibJab's animated political parody, 'This Land,' Ludlow's lawyer goes out of his way to attack JibJab for copying 'the entire melody, harmony, rhythm and structure of the [sic] Mr. Guthrie's song.'
Er, sorry there Ludlow, but actually, the entire melody, harmony, rhythm, and structure of 'This Land is Your Land' doesn't belong to you. And I'd like to think Mr. Guthrie would never have claimed credit for them, if he were still alive to ask."
Comments (0) + TrackBacks (0) | Category: IP Abuse
Comments (0) + TrackBacks (0) | Category: IP Abuse
July 27, 2004
Michael Froomkin has started a mini-campaign of interest to Copyfight readers: he's collecting Copyright Experiences to help pool knowledge about the kinds of copyright demands that law journal publishers are making of academics. As part of the initiative, he's soliciting model copyright agreements -- the nitty gritty, fine print details that determine whether or not someone like Siva Vaidhyanathan can freely encourage others to copy and share his work.
(Thanks, Susan!)
Comments (0) + TrackBacks (0) | Category: IP Abuse
July 26, 2004
The NY Post reports that Apple is threatening a lawsuit against upstart music video channel Fuse for ads that parody Apple's silhouettes campaign (Apple Blows Fuse Over Ads). Unlike the happy music listeners in Apple's ads, these ads reportedly feature people doing beer bongs, pole dancing and masturbating. Some iPod owners are reportedly furious as well, which is no surprise considering the rabid devotion strong affection many Mac and iPod owners have for Apple.
UPDATE 1050 PT
Gizmodo now has hi-def versions of all the (somewhat offensive) ads (Apple Parody Fuse Ads).
via Gizmodo
Comments (1) + TrackBacks (0) | Category: IP Abuse
July 23, 2004
Fascinating story about an RIAA crackdown on a popular alternative music store selling DJ mixtape CDs (Busting Berry's Music). The music shop was raided, stock taken, and the store's named dragged through the mud. No warning, no cease and desist, the RIAA simply went full bore after the store for selling something (DJ Mixtape CDs) the recording industry praises in other forums. This was not about selling bootlegs or counterfeits. It was a store promoting music. You'd think the RIAA would be a little more supportive.
Nah.
The owners suspect they were targeted because they broke "streetdate," the day a release is officially to be sold. Stores frequently receive copies on a Saturday when the albums aren't supposed to go on sale until Tuesday. Seems like something the distributors could handle if the labels didn't like it.
Interestingly, the federal copyright charges against the store were dropped. However, the store was still prosecuted for violating a "true name and address" bill that requires the name and address of the CD manufacturer on CDs. Ridiculous. And the RIAA wonders why music sales are doing so lousy. Perhaps taking legal action against music stores and forcing them to close has something to do with it.
Comments (2) + TrackBacks (0) | Category: IP Abuse
July 21, 2004
The Competitive Enterprise has released an OpEd critiquing the INDUCE Act, set for hearing tomorrow in the Senate Judiciary Committee:
The INDUCE Act is the latest in a string of fast-tracked Senate proposals designed to give major media players more "power tools" to attack downloading, duplicating, and exchanging music and video files over the Web. However, this legislation is not confined to person-to-person (P2P) file exchanges: It would affect cable, PC, PDA, satellite TV and radio, photocopying, and other technologies that allow transmission of data—and threaten the emergence of future technologies. Had such a law been in place during the 1970s, we may not have PCs, CDs, and other technologies we now take for granted.
Comments (0) + TrackBacks (0) | Category: IP Abuse
July 20, 2004
Audible, the audio e-books site, is making the 9-11 Commission hearings available for download, free. Go Audible. I'd link to the specific page, but you can't.
In order to download the files you have to register with Audible. Okay. Understandable, sell your personal information for Audible's bandwidth. You also have to download Audible's proprietary file organizer. Again, understandable. These requirements are not particularly admirable, but Audible is a business. Even more strange, however, is that in order to download these public domain hearings, you have to agree to Audible's terms and conditions (which I can't provide a direct link to either):
When you "clickout" or otherwise "purchase" (referred to herein, collectively as "Purchase") Audible Content from the Audible Service, Audible grants you a limited, revocable, non-exclusive, non-transferable license to download or stream such Audible Content to your computer and/or your Device(s) solely for your personal non-commercial use. You shall not copy, reproduce, distribute or use the Audible Content in any other manner. You shall not sell, transfer, lease, modify, distribute or publicly perform the Audible Content in any manner and you shall not exploit it commercially. Do not (A) decompile, disassemble, or reverse engineer the Audible Content or attempt to do so; or (B) modify the Audible Content or create any derivative works therefrom. [emphasis in original]
Gosh how I love the way some companies claim dominion over the public domain.
Bonus: The White House provides the President's weekly radio address in Real format so that you can't download it (White House Radio).
via MacSlash
Comments (9) + TrackBacks (0) | Category: IP Abuse
July 16, 2004
James Grimmelmann @ LawMeme has a post demonstrating the sheer prolific magnitude of Ernest Miller's writing on the Act formerly known as the Induce Act, adding a few well chosen words of his own:


His coverage matters to lawyers, techies, copyfighters, and consumers. That is, everyone. Ignore it at your peril. The IICA is one of the most dangerously misguided and malicious pieces of technology legislation to rear its ugly head in the last decade. Ernie's obsessively detailed articles are a powerful indictment of a bad idea. I have only one thing to add to what Ernie is saying: an index.

Here's one more: No matter what we say about the Induce Act, it could still pass. If you don't like that idea, take a few minutes to
tell your senator why
.
Comments (0) + TrackBacks (0) | Category: IP Abuse
July 14, 2004
Peter Hirtle, who knows from fair use, responds to my post on Siva Vaidhyanathan's experience with a professor asking to make fair use of his book. He argues for what I'd characterize as the Creative Commons solution: making the author responsible for asserting affirmatively that people have rights to the work:


Vaidhyanathan, Wentworth, and Finkelstein use [Siva's experience] to discuss how hard it is to use fair use; as Larry Lessig has noted, "fair use in America simply means the right to hire a lawyer." There is a second solution to the problem, however. Namely, Siva could have made clear in the book what users could and could not do with the text. [...]



We can, and should, try to change fair use to make it easier to use. But we should also be as explicit as we can on the uses we allow. For example, on my publications I always try to include the following wording: "Permission is granted for nonprofit educational and library duplication and distribution, including but not limited to reserves and coursepacks made by nonprofit or for-profit copyshops." A statement such as this in Siva's book would have made the whole fair use analysis moot.

I say: Go for it. If copyright is broken, rebuild it with your explicit instructions. And obviously, choose the kind of
publishers
that embrace such reconstruction.
Comments (2) + TrackBacks (0) | Category: IP Abuse
Comments (0) + TrackBacks (0) | Category: IP Abuse
Larry Lessig today brings us a little variety in perspective,: a Hollywood publication -- Variety, no less -- explaining the difference between stealing copyrighted material and making fair use of it:


If Greenwald's use of Fox's content is "fair use" -- as we believe it plainly is -- then it is no more "stealing" than walking across a sidewalk in front of a neighbor's home is trespassing on the neighbor's property.

Copyright is property, but like all property, the rights it grants are limited. "Fair use" is one such limit, constitutionally compelled, giving critics such as Greenwald the right to use a limited amount of copyrighted material without asking permission first.

Democracy depends upon such criticism -- especially as the owners of our culture become fewer in number, and the power they exercise, because of media concentration, increases.

Jason Schultz, meanwhile, engages in a more familiar battle-of-metaphors with Robert Berman, executive vice president of Acacia -- the company whose web streaming patent EFF has targeted for busting:


"Property rights are as important as the right to free speech," Berman told AVNOnline.com July 6. "For example, if someone broke into your garage and stole your SUV, and put a speaker on the top, and was driving around the neighborhood making some political statement, trying to get your SUV back wouldn't be trying to stifle free speech, it would be you trying to get your property back. If somebody is using your property, you have a right to stop them or receive a license or receive royalties."

That, said EFF Staff Attorney Jason Schultz, is "possibly the most twisted and contorted analogy I have ever heard," saying it shows Acacia and similar companies -- other EFF frivolous patent candidates include Clear Channel, Nintendo, Ideaflood, Firepond, and Acceris -- conflate physical property with dreams of intellectual property.

"There's no question now that an SUV in your garage is something you own. But here there's a real question as to whether Acacia actually invented anything new or simply is claiming monopoly on technology that millions of people use every day to express themselves," Schultz told AVNOnline.com. ..."[Acacia] doesn't want to own just the SUV, [they] want to own every single automobile and stereo system in the world, to use [their] contorted analogy."

Comments (0) | Category: IP Abuse
July 12, 2004
Just below, Donna discusses the new documentary (OutFOXed) that criticizes Fox News' "fair and balanced" news reporting (Fair Use It or Lose It, Part II). One of the main issues is whether or not Fox News will sue for copyright infringement against the fair use commentary of the movie. Well, it looks like Fox just may, according to statements from Fox this afternoon: Outfoxed Rope-a-Dope Begins?:
The illegal copyright infringement actions of moveon.org in cooperation with The New York Times, including 'cutting a deal' not to give Fox News Channel adequate time to react, is unprecedented.
Comments (2) + TrackBacks (0) | Category: IP Abuse
On the heels of the brouhaha over OutFOXed comes yet another tale of copyright gone bad.
The protagonist is Liane Curtis, who compiled an anthology including excerpts of unpublished work by Anglo-American composer Rebecca Clarke for publication by Indiana University Press. The copyright to this work is held by Christopher Johnson of Oxford University Press, and he accuses Curtis of violating it by using unauthorized excerpts. Ms. Curtis disagrees, arguing that the use is fair -- but her publisher simply doesn't have the resources to back her up in court.
The problem isn't that Ms. Curtis should be able to use any copyrighted materials she chooses -- she may indeed have violated Mr. Johnson's copyrights. It's that without sufficient funds or friends of the pro bono persuasion, there isn't any contest. The threat of a lawsuit is alone adequate to decide the "case" in favor of the copyright holder. This means that even (or especially) in academic publishing, the bottom line is the bottom line -- because, as the Indiana press music editor puts it, "No one has $11-million to test the gray areas."
Sigh. We've seen this scenario play out in a number of different arenas, but it's especially sad to see it happen in academia.

Comments (0) + TrackBacks (0) | Category: IP Abuse
Rob Heverly is starting a collection of strange and/or absurd copyright claims (Strange Copyright Claims). One such claim was found in a disclaimer at the bottom of a website "This material may not be published, broadcast, rewritten or redistributed." Well, the fact that it was already on a website indicates it was published.
Anyway, Heverly isn't sure what he'll do with the collection, but he is asking people to send him more examples of bizarre copyright claims.
Comments (0) + TrackBacks (0) | Category: IP Abuse
July 9, 2004
Yesterday's NY Times' Circuits section had a great article about the impediments of DRM and the DMCA for those who legitimately own DVDs (Whose DVD? A Debate Over Copies). One example used is of a couple who take copies of their large (expensive - lots of money sent to Hollywood already) DVD collection when they travel on their boat. The ability to copy saves hauling the DVDs back and forth and the consequent risk of loss, damage or theft. Well, we may not all own boats in Bermuda, but we can all sympathesize with the couple who have no intention of harming Hollywood.
The story publishes the counter arguments:
The Federal District Court judge in one case, Susan Illston of San Francisco, was unswayed by arguments that users of the company's products did not routinely engage in piracy or otherwise damage the market for DVD movies. "It is the technology itself at issue, not the uses to which the copyrighted material may be put," she wrote in her opinion.
That sounds persuasive. Not.
It is stories like these that will eventually undermine Hollywood's desparate attacks on consumers.
Comments (1) + TrackBacks (0) | Category: IP Abuse
July 8, 2004
Comments (0) + TrackBacks (0) | Category: IP Abuse
Comments (0) + TrackBacks (0) | Category: IP Abuse
Streaming video
Voice over IP
Automatically-assigned domain names (e.g. yournamehere.livejournal.com)
Online tests
Intelligent email autoresponders
Live concert recording
Network gaming
Barcode lookup
Nintendo emulation
Storing music
They're looking for law students, prior art searchers, patent attorneys, and technologists interested in helping bust the patents. Of course, if you have examples of prior art, you can submit that too. And if you're affected by the patent, you can can donate some cash or sign up for updates.
Comments (0) + TrackBacks (0) | Category: IP Abuse
July 6, 2004
Four quick pointers on the Inducing Infringements of Copyright Act (a.k.a. the Induce Act), which by extending copyright liability to those who "induce" infringement would give copyright holders an incredibly powerful tool to hamper the development of technologies like the iPod:
USA Today: "Internet search giants Google and Yahoo, chipmaker Intel, Internet service provider Verizon, auctioneer eBay, website operator Cnet Networks, and phone company MCI are among 42 companies and groups who signed a letter that will be delivered Tuesday to bill author Sen. Orrin Hatch, R-Utah, requesting hearings on the issue.
Two copyright bills were passed by a voice vote in late June without hearings, which is why the tech industry is concerned."
The letter itself (emphasis, mine): "By combining (1) a new and separate cause of action for "intentional inducement," (2) a lower civil, rather than higher criminal, standard of liability, and (3) a circumstantially "reasonable" test, [the Induce Act] would seem to ensure that massive and intrusive discovery proceedings, and a jury trial, would await any innovator or investor who introduces to the market a product that some copyright owner, someplace, believes will 'induce' infringement."
Copyfight author Ernest Miller "translating" statements by Senator Hatch's office on the possibility of holding hearings on the bill: "Hearin's? Hearin's? We don't need no stinkin' hearin's. And if we tells you the schedule, how we goin' to sneak the bill through?"
The EFF Action Center, where you can send a letter opposing the bill: "Right now, under the Supreme Court's ruling in Sony v. Universal (the Betamax VCR case), devices like the iPod and CD burners are 100% legal -- not because they aren't sometimes used for infringement, but because they also have legitimate uses. The Court in Sony called these 'substantial non-infringing uses.' This has been the rule in the technology sector for the last 20 years. Billions of dollars and thousands of jobs have depended on it. Industries have blossomed under it. But the Induce Act would end that era of innovation. Don't let this happen on your watch -- tell your Senators to fight the Induce Act!"
Comments (0) + TrackBacks (0) | Category: IP Abuse
July 5, 2004
The New York Times had an article the other day about the quality of digital music and whether most people will ever notice the difference (From a High-Tech System, Low-Fi Music). Not directly IP related, but buried below the fold was an interesting discussion of the shift from owning music to renting music and the trade-off between that and committing to a medium:
Comments (4) + TrackBacks (0) | Category: IP Abuse
July 2, 2004
I'm with Derek: just because fellow Copyfight author Ernest Miller has been posting his series on the Inducing Infringements of Copyright Act (IICA, formerly the "INDUCE Act") over at Importance Of... doesn't mean you should miss them.
Here's a single link where you can check them all out. And while you're at it, here are two more posts on the IICA that contribute significantly to the conversation:
Susan "Have-you-blogrolled-her-yet?" Crawford's Overstatement and the IICA: "There are reasonable people walking on this earth who will say that the IICA is not a big deal. Rather than jump down their throats, I'm going to suggest that we slow things down, have some hearings, and try to get to the bottom of what's going on."
Edward Felten's Tech Lobbyists Slow to Respond to Dangerous Bills: "Giving the entertainment industry a veto over new technologies would have two main effects: it would slow the pace of technical innovation, and it would create barriers to entry in the tech markets. Incumbent companies may be perfectly happy to see slower innovation and higher barriers to entry, especially if the entertainment-industry veto contained some kind of grandfather clause, either implicit or explicit, that allowed incumbent products to stay in the market -- as seems likely should such a veto be imposed."
Comments (0) + TrackBacks (0) | Category: IP Abuse
June 29, 2004
According to P2Pnet and the California District Attorney Association's website, the RIAA is throwing quite a party this Thursday at the DA's yearly convention:
Reception and Awards & Installation Banquet (Thursday, July 1 • 5:30 p.m.)
The Recording Industry Association of America (RIAA) is hosting the banquet reception. Banquet attendees will receive two complimentary drinks and be entered into the drawings for free CDs!


The 2004-05 CDAA Officers and Board of Directors will be installed at the banquet following the presentation of the annual awards.
Now why would the RIAA be wooing California District Attorneys? Could it be in anticipation of them using AB2735 to criminally convict file-sharers for failing to identify themselves when they swap on P2P networks? I mean after all, they did buy two complimentary drinks for each of them and the possibility of wining a free CD!
But let us not worry. I'm sure that these fine public representatives will not let such blatant pandering influence their unfettered prosecutorial discretion and priorities when deciding which crimes to spend our tax dollars fighting in California. No, really.
Comments (4) + TrackBacks (0) | Category: IP Abuse
June 28, 2004
Here's an article about the Mattel ruling in the New York Times today, quoting Jonathan Zittrain.
Comments (2) + TrackBacks (0) | Category: IP Abuse
From the Trademark Blog via Donna: U.S. District Judge Ronald S.W. Lew showed some backbone in Mattel v. Walking Mountain Productions, awarding the defendant $1,584,089 in attorney's fees and $241,797.09 in costs expended to defend Mattel's suit for copyright infringement (Barbie infringement, to be specific) on grounds of fair use and nominative use. The court found that Mattel's copyright claims were objectively unreasonable and Mattel's attorneys should have known better. As for motivation, "it appears Plaintiff forced Defendant into costly litigation to discourage him from using Barbie's image in his artwork." This is a just result, and I'm looking forward to citing this opinion, but how many artists accused of infringement by a large corporation can afford to incur close to $2 million in attorneys' fees to defend their rights, even if they have a chance of getting it back at the end of the suit?
Comments (1) + TrackBacks (0) | Category: IP Abuse
June 24, 2004
With the growing concern over Senator Hatch's Inducing Infringement of Copyrights Act introduced this week, EFF decided to take the debate up a notch today by drafting a mock complaint against one of the most egregious "inducers" -- Apple's iPod music player.
The Complaint, alleged inducement against Apple, Toshina (who supplied the iPod's hard drive), and CNET (who provided a review of the iPod including instructions on how to move musc files between it and multiple computers), lays out exactly how easy it would be to sue a company for inducement on any of their flagship computer products. We tried to make the complaint as simple as possible but at the same time, substantive enough that it would be difficiult for Apple or any other company to dismiss the case before trial. [For all you lawyers out there, try to think of how you could succeed on a 12(b)(6) or Rule 56 motion].
It's often hard to conceive the potential damage Congress can inflict upon us until too long after the fact (e.g. DMCA), so we hope this will help focus the issue.
Comments (5) + TrackBacks (0) | Category: IP Abuse
June 22, 2004
In echoes of the infamous copyright case Harper & Row v. Nation Enterprises, Editor and Publisher reports that Knopf, publishers of Bill Clinton's memoir, is threatening to sue Associated Press for running early excerpts from the book last Friday (Publisher of Clinton Memoir Threatens to Sue AP).

Knopf had agreed to let numerous TV outlets interview Clinton over the weekend and Monday before the book' release on Tuesday, and kept the book under wraps, refusing to sell excerpts in advance. A Knopf lawyer cited precedents, but other lawyers indicated AP was safe because it had stuck to the "facts" from the book without extensive verbatim quotes.
I wonder how many of those TV outlets cancelled their Clinton interviews because all the juicy bits in the book had already been revealed at the end of last week. I'm sure the massive publicity rollout has turned into a complete failure.
via LIS News
Comments (3) + TrackBacks (0) | Category: IP Abuse
Favorite first-breakfast jeweler Tiffany & Co. has filed a trademark lawsuit against eBay, claiming that it allows too many counterfeit Tiffany items for auction.
The lawsuit asks that eBay be stopped from listing any "Tiffany" merchandise that is not genuine and for eBay to account for profits it made on the sale of counterfeit Tiffany merchandise or else pay up to $1 million for each type of fake Tiffany merchandise sold on the Web site.
While I can understand Tiffany's outrage that as much as 73 percent of all listed items under their name are fake, the rationale for the suit seems to me increadible overbearing and expansive as a trademark theory, especially since everyone knows that eBay explicitly disclaims any knowledge of whether a particular item is authentic or not when you bid on it.
No one expects newspapers to police their classifieds like this; why should eBay be singled out?
Comments (4) + TrackBacks (0) | Category: IP Abuse
June 21, 2004
This just in -- The Fourth Circuit Court of Appeals has affirmed in the Costar v. Loopnet case that ISPs and other providers are not liable for direct infringement when their servers passively copy works that have been uploaded, downloaded, or hosted by users if they didn't have knowledge that the works were infringing. Their rationale: copyright infringement requires as active "volitional" act; setting up automatic servers to upload/download/host content is purely passive and does not include any active participation by the hosting company.
This essentially reaffirms the ruling in RTC v. Netcom from 1995 but was a lingering question after the DMCA safe harbors were passed in 1998, especially given copyright law's purported "strict liability" standard. Moreover, the Court found that even the act of Loopnet employees viewing the photogaphs was not violitional enough to be direct infringement. A very good ruling given the realities of computers and networks.
Full Disclosure: My good friend Kurt Opsahl argued the winning side for Loopnet. Way to go Kurt!
Comments (0) + TrackBacks (0) | Category: IP Abuse
June 18, 2004
Oh, wait, that didn't happen.
There has been a lot of noise regarding the fact that, for the first time, the number one album in the US has CD "copy protection." See, C|Net News (Copy-blocked CD tops U.S. charts). Previous attempts at copy-protected CDs in the US have provoked consumer backlash, but the backlash seems minor this time. One very plausible and likely explanation is that that the "copy protection" is so easily circumvented (press the "shift" key as you insert the "CD" into a Windows PC). See, Ed Felten, Freedom to Tinker (Lame Copy Protection Doesn't Depress CD Sales Much). For more theories and commentary, see, Slashdot (Copy-protected CD Tops U.S. Charts).
Of course, if you don't circumvent the copy protection, there will be no way for you to copy your legitimately purchased music onto an iPod. Ah, format wars at the expense of the consumer. Which DRM monolith with prevail?

"We are actively working with Apple to provide a long-term solution to this issue," a posting on SunnComm's Web site reads. "We encourage you to provide feedback to Apple, requesting they implement a solution that will enable the iPod to support other secure music formats."
Translation: It isn't in Apple's interest to support Microsoft's format or allow people to support iTunes who support Microsoft's format. How else do you explain SunComm begging consumers to do its Apple negotiations for it?
But the format wars are worth it, if it prevents widespread internet piracy:

EMI Music has "been encouraged by the success that SunnComm's MediaMax product has enjoyed," Richard Cottrell, global head of antipiracy for the record label, said in a statement. "We are pleased that SunnComm is developing a product that improves our ability to protect our artists' works, especially during the prerelease phase."
This guy is head of global antipiracy for a record label and he thinks this shift-key-circumvented DRM improves their ability to prevent piracy "especially during the prerelease phase." Man, I want a high paying job like this guy where I don't have to know nothing.
Comments (1) + TrackBacks (0) | Category: IP Abuse
Yesterday, Gizmodo broke the news on details about the upcoming Apple iPod/BMW promotion (Gizmodo Exclusive: iPod Your BMW Secrets Revealed). C|Net News has a brief story as well (Apple turns car owners green). The big hullabaloo is that BMW will be offering an iPod connection kit for some of its cars that includes a docking port for the iPod and will allow users to control some of the iPod's functions from the steering wheel.
Whoo! Those engineers are thinking outside the box! I've got a better idea though, how about a friggin' hard drive in the BMW that you can transfer songs from the iPod to so that you don't have to remember to bring your iPod with you all the time? Maybe you could even have auto-synch capability so that the BMW's hard drive gets updated each time you do bring the iPod along.
Oh, that's right, the iPod doesn't let users upload songs to another device because iPod owners are nothing but dirty, stinking thieves (who can afford very expensive cars).
Comments (18) + TrackBacks (0) | Category: IP Abuse
June 16, 2004
Jupiter Research analyst David Card points to a Wall Street Journal article that isn't freely available online that has some interesting statements from Steve Jobs (Jobs Changes Tune?):
The Journal says Apple's - or is it Pixar? - Steve Jobs is advising holding off on HD DVDs until they're secure [apparently DRM].
This is actually sort of interesting. Could this be the beginning of some tension between Jobs as consumer electronics/PC person and Jobs as content person? Will this mean the Sony-fication of Apple?
UPDATE
JD Lasica has much more: Has Jobs gone Hollywood?.
Comments (3) + TrackBacks (0) | Category: IP Abuse
June 15, 2004
CNN reports that videogame publishers are getting into the DMCA action (Video game makers sue software firm). The lawsuit apparently involves the anti-circumvention provisions of the DMCA and is targeted at the publisher of Games X Copy, which allows users to backup and/or run PC games from a virtual drive.
My favorite line from the article:

[Doug] Lowenstein [president of the Entertainment Software Association] said the product nevertheless violates copyright law and is "masquerading as a consumer-friendly tool."
You know, it is unfriendly to consumers because it lets them play games from the hard drive, without having to constantly swap CD-Roms and what not. I can't see how any consumer would want to have to deal with the convenience and all.
My favorite line from Gizmodo's post (Atari, EA, VUG Sue as One):

Not that I want publishers to suffer from piracy, just that I'd wish they'd give their lawyers something better to do than beat a dead horse. Maybe like forming a dance team, or building a soup kitchen to feed their developers.
Comments (7) + TrackBacks (0) | Category: IP Abuse
June 14, 2004
John Naughton of The Observer (hyperlink, mine):


"All that is required for evil to triumph," wrote Edmund Burke, "is for good men to do nothing." His words came to mind last week as I read the daily reports from Geneva about the meeting of the standing committee on copyright and related rights of the (WIPO). The meeting was assembled to discuss a draft treaty to "protect" broadcasters and broadcasting signals.

For "protect" read "unprecedented, restrictive and anti-social powers."

Extra: In case you missed it, here's a
brief report on the outcome of the WIPO meeting
from last week's EFFector newsletter.
Comments (0) + TrackBacks (0) | Category: IP Abuse
June 10, 2004
Got a stupid patent you're itching to bust? Give EFF the goods, and you might soon see it on the 10 Most Wanted list.
Comments (0) + TrackBacks (0) | Category: IP Abuse
Gizmodo has a very interesting story of DRM enforcers making it hard for people to play nice (How to Un-DRM your Un-DRM'd iTunes 4.6 Songs):

Now part of the whole shtick with Hymn is that even though it strips the iTunes DRM, it leaves your email address and other unique purchasing information in the protected AAC file, ostensibly to symbolically signify that Hymn users aren't trying to spread their fairly-purchased music files to the whole world, but instead to whatever devices they want. I unlocked mine so that I could be sure to play them after I had reformatted my machine. I'm pretty sure Apple has a method of reauthorizing your computer, but that's a hassle. But now the new version of iTunes has recognized that the DRM-stripped M4P files were purchased from iTMS and is telling me my (reformatted, reinstalled) machine isn't authorized to play them.
So, here we have a DRM stripping program that is deliberately designed to encourage copyright compliance yet still enable fair use. What does
Apple
do? They deliberately make such stripping programs untenable. Gizmodo has a work around for the short term. Of course, the likely long term solution will be for
Hymn
to strip all information from DRM'd files so that they can't be blocked this way.
This helps encourage copyright compliance, how?
Comments (10) + TrackBacks (0) | Category: IP Abuse
June 9, 2004
Reports Cory @ BoingBoing:


The Broadcast Treaty is a proposal from a WIPO Subcommittee that's supposedly about stopping "signal theft." But along the way, this proposal has turned into a huge, convoluted hairball that threatens to make the PC illegal, trash the public domain, break copyleft and put a Broadcast Flag on the Internet. The treaty negotiation process is unbelievably convoluted and hard-to-follow, and they've just wrapped up the latest round in Geneva. But for the first time, a really large group of "civil society" orgs were accredited to attend. [...] This is the first time that a really exhaustive peek inside a WIPO treaty negotiation has ever been published -- get it while it's legal!

Here are the
consolidated notes
to which Cory refers. If you care about the public's side of the copyright bargain, they're required reading. Print 'em out and take them home.
Comments (1) + TrackBacks (0) | Category: IP Abuse
June 8, 2004
The trio that yesterday brought us notes from behind the closed doors of the ongoing WIPO meetings are up at bat again today, this time over @ EFF's Deep Links.
Below, a representative snippet of Cory Doctorow's backchannel commentary, in this instance responding to the idea that we need to give additional rights to broadcasters of sporting events:


[ed - yesterday, the issue of sporting events was raised privately by the Canadian delegation in conversation; the Canadians claimed that in some nations, retransmission of sporting events is not covered by copyright and so when people across the border retransmit without permission no remedies are available. He didn't seem to be interested in the argument that those "works" excluded from copyright are deliberately thus: we have decided as a society to exclude them from copyright for policy reasons, and putting them *back* into copyright through a broadcast right seems like a bad way to deliberate the appropriate scope of copyright -cd]

[ed - This morning I thought about this more and realized that even if you buy his argument, it's still pretty weird: why should the guy who *aims a camera* get the copyright monopoly? Why not teams? Venues? Players? -cd]

More meaty material, including transcribed floor testimony on the proposed
Broadcasting Treaty
by Cory for
EFF
, Robin Gross for
IP Justice
, and Jamie Love for the Civil Society Coalition,
here
.
Comments (3) + TrackBacks (0) | Category: IP Abuse
June 4, 2004
Apparently, weblog publishing magnate Jason Calacanis has received his first copyright infringement cease and desist request, according to an entry on his Nanopublishing Weblog (Fair Use for photos on the web and in blogs: a modest proposal to avoid a major battle):

Today, for the first time, someone got upset at us for using one of their images in a 70 word blog post that is sending dozens of people a day to their website. I'm trying to explain to the person that we'll take it down if they want, even though we could use a thumbnail/cropped photo by the fair use provisions as reports, but that we would rather work with them to come to a partnership.
Calacanis is right that blogs have not been hit too hard on the copyright issue so far but that is likely to change - especially for money-making blogs such as Calacanis'. Unfortunately, his solution for the image problem isn't too hot:
As a group we need to set a standard when using other people's photos. Perhaps we should all agree that we won't use more then 50% of the original photo, cropping out the rest. Nick does this on Fleshbot all the time. Now, granted it is because of the design and to keep the site more "work friendly," but I think he is on to a model of fair use for bloggers. Also, we could agree that no photo will be over 300x300 pixels and that any time you use an image you should link back to the source (we do this already, as almost everyone does).
Read on...
Comments (6) + TrackBacks (0) | Category: IP Abuse
June 2, 2004
Alex: "Hindering Online Music Burned to CD"
Dee dee dee dee dee dee ...
Contestant: "What is ... how do you increase demand for illicit P2P, Alex."
As been noted on this blog previously, it is currently trivial to get around online music DRM. All one has to do is burn the music to CD (which all the major non-subscription services permit to a greater or lesser extent) and then re-rip the music, without DRM, to the hard drive. Basically, this proves that DRM is not really about hindering piracy, but maintaining control (Why Use DRM If It Doesn't Work?).
Anyway, some record labels are apparently considering means to close this means of copying music, according to a report in C|Net News (Labels to dampen CD burning?). Apparently, burning software would permit you to burn a CD that couldn't then be re-ripped.
Frankly, I think this is truly bizarre.
First, it isn't going to work. Whatever scheme they use will be cracked and/or CD's burned using the scheme will cause all sorts of headaches. Second, if it works for burned online music, why not burn all CDs with that scheme? Third, it penalizes those who purchase online music. Do the labels want legitimate online music services to thrive or not? Illicit filesharing will not decrease one iota and may increase thanks to otherwise legitimate purchasers seeking music without onerous DRM schemes.
The only benefit I see is that the labels won't be liable to consumer lawsuits since online music is licensed, not sold. Of course, those who have "purchased" music legitimately and find their contracts changed such that they don't enjoy the same rights down the line will have no one to blame but themselves.
Slashdot has some good commentary on this issue: Recording Industry Hopes To Hinder CD Burning.
Comments (1) + TrackBacks (0) | Category: IP Abuse
June 1, 2004
Three Items:
Item 1) Below, Donna notes that a recent consultancy report rings the alarm bells about the use of open software platforms on cell phones (Dumb Mobs). If people have the opportunity to run the free services they want on their cellphones, they may be able to avoid paying for similar services. For example, dialing 411 costs money, doing a number lookup via one of dozens of websites is free. The point is, service providers have to lock down the hardware with DRM to make money on the service.
Item 2) Reuters reports that Sun's President and Chief Operating Officer Jonathan Schwartz predicts that hardware will be free in return for paying for a software subscription (Sun Rolls Out New Hardware, Software, Services). Slashdot readers respond (Sun Says Hardware Will Be Free). Actually, this is sort of how the cellphone market works today. Buy a service subscription and you get a free phone, but see item 1 above.
Indeed, the cellphone market model is already struggling and will only struggle more in the forseeable future. If this is the model Sun is adopting ... I'd sell Sun at this point.
Read on...
Comments (5) + TrackBacks (0) | Category: IP Abuse
Gamespot is running a bizarre guest editorial complaining about the used console game market made possible by the First Sale doctrine (Second-Handed Compliment):
You know, Nintendo, Sony, and Microsoft must have a real love/hate relationship with stores that stock used games alongside their new games--stores like Electronics Boutique or GameStop. It's a pretty amazing concept when you stop to think about it. You can go to any number of these retailers and purchase, say, a used Xbox, used accessories, and used games. You can experience all the joys of the machine just the same as someone who bought it new and spent a few more dollars than you, except that you didn't give Microsoft, the game developers, or the game publishers a thin, red cent. [emphasis in original]
Luckily, he doesn't actually advocate repealing the First Sale doctrine, but would prefer that people not take advantage of it. Presumably the author, if or should he go to college, will buy only brand new textbooks and will not sell back the useless ones at the end of the semester. I imagine he also boycotts libraries out of principle.
I guess he doesn't take into account that profit margins for retailers of new games are razor thin. Without used game sales there wouldn't be as many Electronic Boutiques and GameStops. Used merchandise draws in customers who might also be something new when they buy/sell something old. A used market increases the value of the original merchandise. Suddenly, that $50 game looks like only $40 since I know I can sell for $10 when I'm finished with it. Nah ... first sale only hurts content producers.
via Slashdot
Comments (0) + TrackBacks (0) | Category: IP Abuse
May 25, 2004
The Japanese tend to get cool tech far before it reaches the U.S. This time, though, they're previewing un-cool regulation. The Japan Times Online reports on confusion caused by the Japanese version of the broadcast flag, "a special transmission signal that allows only a single copy of the program to be made."
Measures implemented by NHK and private TV broadcasting companies to control the copying of digital television programs have drawn a flood of complaints from TV users, with some saying they have been deprived of certain editing freedoms. ... Because programs that have been copied once cannot be duplicated or edited digitally, editing the programs via a personal computer has become impossible.
(via
Slashdot
)
Broadcasters and copyright holders claim they're concerned about copyright violation, but this "remedy" sweeps much too broadly. The elderly people confused by why their expensive equipment no longer works as expected weren't likely trying to infringe copyright. Neither would a child who wanted to edit a news clip in which she appeared to a size to send to her parents, or a parent recording a cartoon to save for his kids.
Japan's apparently voluntary system offers us a preview of what the U.S. is in for in July 2005, when the FCC's "broadcast flag" mandate takes effect here. Buy now to get your fully user-configurable technology, or prepare to be surprised by what you can no longer do.
Comments (0) + TrackBacks (0) | Category: IP Abuse
Fred von Lohmann over @ Deep Links, speculating on the real reason that Apple uses FairPlay DRM:


On a panel (PDF) a few weeks ago, I asked the head lawyer for Apple's iTunes Music Store whether Apple would, if it could, drop the FairPlay DRM from tracks purchased at the Music Store. He said "no." I was puzzled, because I assumed that the DRM obligation was imposed by the major labels on a grudging Apple.



Thanks to the recent Berkman Center report on the iTunes Music Store, I think I understand.

So you're Apple, and you make all your money selling iPods. You invest in the Music Store to make the iPod even more attractive, never intending to make much margin on the 99 cent downloads. But here's the problem -- you really don't want every other maker of portable digital music players to free-ride on your Music Store investment. After all, the Music Store is supposed to make the iPod more attractive than the competition.

Here's where FairPlay comes in. It's a great barrier to entry that keeps the iPod as the exclusive device for the Music Store. Competitors who dare to reverse engineer the protocols or otherwise support interoperability find themselves staring down the barrel of the DMCA.

Comments (18) + TrackBacks (0) | Category: IP Abuse
May 20, 2004
Responding to the news that Penn State won't let students set up servers without a faculty member's express permission, Robert Heverly asks an important question (emphasis, mine):


[It] seems to me that this affects not only computer science students, but all students at Penn State. Why is it that we think that only computer science students ought to be able to experiment with what is one of the most pervasive technologies in university life? I don't get this, and I don't agree with it. The idea that education comes only in formal programs or courses is contrary to my way of thinking about education. Forget "holistic" approaches, that's not what I'm talking about. It's practical, not principle. Here we have a chance to let students, while they're in a place designed to feed their thirst for knowledge, actually experiment on their own, even if it's not their "major." Considering this, we need to broaden the field of our objection here.

Indeed. And I'd like to broaden the objection further still.
I was homeschooled for several years. Universities may be designed to feed the thirst for knowledge, but real learning happens everywhere -- even to people who aren't officially "students" or "researchers." In light of the restrictions imposed by the DMCA, Heverly's question becomes: "Why is it that we think that only computer science students people the Copyright Office deems worthy/appropriate/officially sanctioned ought to be able to experiment with what is one of the most pervasive technologies in university modern life?"
Comments (11) + TrackBacks (0) | Category: IP Abuse
You know those terrible airport bookstores -- the ones with Danielle Steele bestsellers everywhere and not a drop to read? Ever try to find something in such a bookstore to keep you mentally stimulated for the full duration of a five-hour flight?
Now imagine what it would be like if the world was set up like an airport, with every choice -- even your reading materials -- dictated exclusively by the bottom line. Let's say you had to do your Master's thesis using books made available to you solely on the basis of whether or not someone, somewhere, was making a whole lot of money. These books would be your only tools of study, so you'd have to make do. Your thesis: "Trope Density Analysis of Steele's 'Passion Flower': Sexual Metaphors and Learning."
Okay, so that's completely ridiculous. So why do we see Penn State doing to computer-scientists-in-training precisely what airports do to us? In what universe of social values is it acceptable to restrict/inhibit/extinquish self-driven and truly field-tested learning -- the kind that Bill Gates did in his dorm room at Harvard, before he created an industry -- because we're worried about selling more Britney Spears CDs? Especially when we're not even close to sure that Bill is actually hurting Britney's sales?
Larry Lessig likes to talk about what he calls "permission culture." Often, he's referring to permission to use copyrighted materials. But Penn State school officials are forcing students to get a faculty member's permission to set up a server. For a computer researcher, this is tantamount to asking permission to learn. Meanwhile, because Penn State has partnered with Napster 2, everyone gets automatic access to Britney.
Please. What's wrong with this picture? And why can't Penn State see it?
Comments (5) + TrackBacks (0) | Category: IP Abuse
May 18, 2004
Comments (10) + TrackBacks (0) | Category: IP Abuse
May 11, 2004
Reviewers from the Washington Post (reg. req.) (Sony's Connect Music Service Offers Fair Pricing, Little Else) and New York Times (reg. req.) (From Sony, the Hits and Misses), among others, have given poor marks to Sony's music download service, Connect.
Now, various copyfighters (not officially associated with this blog), are dissecting how Sony's DRM-centric view is crippling Sony Electronics. Joe Gratz starts the discussion by savaging Sony's late entry into the portable digital music player market (Sony's Missteps). Derek Slater gets physically ill contemplating Sony's foolishness (Sony Music-Tech Makes Me Wanna Retch). Be sure to read his prescient preview of Sony's Connect (Sony to Continue Self-Defeating Music Strategy). Cory Doctorow provides a very good summary of the arguments on BoingBoing (Sony's entertainment business is killing its electronics business):

Sony's acquisition of a couple of minor entertainment companies has had untold consequences. It's a poison pill that is killing Sony, one piece at a time.
They're right.
UPDATE A fine rant, focusing on the fact that Sony's device won't play MP3s, is over at the Digital Music Weblog (Sony Gets Stupider). See also, Gizmodo (Sony VAIO Pocket: Interface Movie and ATRAC Weirdness).
Comments (3) + TrackBacks (0) | Category: IP Abuse
May 10, 2004
Ubercyberprof Larry Lessig has posted an image on his blog by artist Wulfius Khan that equates copyright law with facism, Copywrong Facism (to tinker is to imagine). Lessig, in an understated post, states that the image "links [Lessig's Free Culture] argument to Ed Felten's Freedom to Tinker argument in a way I hadn't quite seen." [link in original]
Frankly, I'm glad that Lessig hasn't seen the argument put that way before. The image features a copyright logo that is clearly reminscent of the Nazi flag. If that was too subtle to make the point, the image also features a photo of a Nazi book burning. I assume that Lessig accidentally overlooked these aspects of the image and focused on the text.
I don't like currrent copyright law. I think current copyright law does a great disservice to culture. However, I don't think that the people on the other side of the argument are the cultural equivalent of Nazis. I also don't think the copyright debate needs to sink into another iteration of Godwin's Law.
Comments (6) + TrackBacks (0) | Category: IP Abuse
May 8, 2004
...or so argues Frank Field, who's written a not-to-be-missed response to Ernie's previous Copyfight post on the usefulness of digital rights management (DRM) to the entertainment industry, despite the fact that it doesn't work.
Snippet: "[DRM is not] necessarily supposed to work. But it is supposed to tell us that, if we mess with it, we're doing something wrong, and something bad might happen. The more that DRM gets used, and accepted, as an appropriate thing to include in products, the more inured we become to the notion that the thing it protects is property to be owned. And, by accepting it, we'll become less able to frame, much less pose, the question of whether the thing it's defending even should be owned -- and if so, by whom?"
Comments (4) + TrackBacks (0) | Category: IP Abuse
May 6, 2004
The New York Times reviews Jon Rouston's movie theater videos, shots of the screen, audience, and ambience at various opening-day movie showings. Critic's Notebook: When One Man's Video Art Is Another's Copyright Crime . The problem is that this art has been outlawed in many states. That's a side effect of the broad anti-camcorder statutes the MPAA has been pushing on many states, including California, despite the fact that its own insiders leak most movies to the public pre-release (study PDF).
It used to be the critics who'd tell us whether art was good or bad, original or imitative. Now it's the lawyers. As the reviewer comments on art's impoverished field:
It does not matter whether you think that Mr. Routson's work is good or bad art; it is quite good enough, in my view. It does matter that the no-camcorder laws may not do much to stem pirating while making it increasingly difficult for artists to do one of the things they do best: comment on the world around them.
Comments (4) + TrackBacks (0) | Category: IP Abuse
May 4, 2004
Yesterday and today, The Shifted Librarian posted a number of stories relating DRM frustrations and nightmares. She pointed to DRM proponent and Jupiter Research analyst Michael Gartenberg's less than pleasant experience with "authorizing" devices to read a DRM'd ebook (When DRM goes wrong or why I'm not using Microsoft Reader any more). She relates her own poor experience with ebooks as well (I Locked Myself Out Again?):

I bought a book from Palm once. Once. They tied my credit card number to the title, and three years later, I have no idea what that credit card number was, so I can't access the book anymore.
Jenny also points to
Larry Borsato
's lament that the movie studios aren't giving consumers what they want:
Consumer frustration
. And let us not forget Jason Schultz's look at iTunes (
Meet The New iTunes, Less than the Old iTunes
). Finally, one might also note this
MSNBC
Steven Levy
column that touches on similar issues
iTunes and Lawsuits
:
Then there's the situation with digital rights management, or DRM, these are the protections built into legally sold digital tunes to prevent infringement. But one problem of DRM has nothing to do with piracy. Because different online stores use different DRM schemes, sometimes legally downloaded songs won't work on all playback devices. For instance, the songs you buy from the iTunes store work on only one music player, the iPod, because Jobs refuses to license Apple's protection schemes to others. Can you imagine if the CD you bought from Tower Records only worked on your living-room stereo but not in your car? You'd think that the music labels would want to fix this, but according to Jobs, during the renegotiation the issue of compatibility never came up. Who's looking out for the consumer?
Who indeed?
Comments (1) + TrackBacks (0) | Category: IP Abuse
May 3, 2004
We know what the RIAA thinks about suing individual file-sharers, but what about the musicians and songwriters they supposedly represent?
Well, Pew Internet has finally conducted a survey of 2,700+ musicians/songwriters on their attitudes toward file sharing and the results are rather revealing.
1) 60% of artists do not believe the RIAA lawsuits will help them.
2) Artists are deeply divided on whether P2P is affecting music sales for good or for bad.
Comments (3) + TrackBacks (0) | Category: IP Abuse
April 30, 2004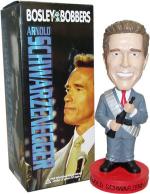 Counsel to Arnold Schwarzenegger sent a cease-and-desist letter threatening a lawsuit against the makers of a Schwarzenegger bobblehead doll. Seemingly oblivious to the fact that the Governor of California is a political public figure, the lawyers demand millions of dollars in compensatory and punitive damages for the "egregious and malicious" "use of Mr. Schwarzenegger's publicity rights."
Best of all, though is the letter's conclusion:
This is a confidential legal notice and may not be published, in whole or in part. Any republishing or dissemination of same, including but not limited to the posting of the contents hereof on the Internet, shall constitute copyright infringement and will subject the re-publisher(s) to civil liability for such actions.
You say infringement, I say fair use. Sorry, but I'm not
chilled
.
Thanks Jim!
Yes, it's a duplicate post, but you get a photo with this one!
Comments (0) + TrackBacks (0) | Category: IP Abuse
Bosley Bobbers is a maker of fine bobble head dolls. They maintain a number of political caricatures in their catalog, including such favorites as Tom Daschle, Laura Bush, Tom Delay (with opposition smashing hammer), a Dean, Kerry and Clark 3-some and the governator himself, Arnold Schwarzenegger.
Schwarzenegger's lawyer (Martin Singer of Lavely & Singer) has sent a cease and desist letter to Bosley Bobbers, claiming that the bobblehead caricatures violate Arnold's rights of publicity under California's extraordinarily broad rights of publicity law, California Civil Code Sec. 3344. The Smoking Gun has the C&D letter: Schwarzenegger Threatens Lawsuit over Bobblehead Doll. I'm no fan of the rights of publicity law, which I think gives Hollywood actors far too much control over their image, but this is ridiculous! Governor Schwarzenegger has a right not to be caricatured?!? Give me a break. He should apologize just for threatening such a lawsuit. But it gets worse.
In the last paragraph of the C&D, the governor's lawyer claims that:
This is a confidential legal notice and may not be published, in whole or in part. Any republishing or dissemination of same, including but not limited to the posting of the contents hereof on the Internet, shall constitute a copyright infringement and will subject the re-publisher(s) to civil liability for such actions.
Yeah, right. I dare them to take me to court for publishing that. Lawyers really tork me off sometimes. Thank god for websites like Chilling Effects.
Comments (9) + TrackBacks (0) | Category: IP Abuse
April 29, 2004
Jim Heid's Mac iLife 04 Site has an excellent review of the numerous changes in Apple's new version of iTunes 4.5 (iTunes 4.5: More to the store, new ways to play, and ripping without losing).
One of the major changes, he notes, is stricter DRM on the songs you buy from the iTunes Music Store:
In iTunes 4.5, you can authorize up to five Macs or Windows computers to play your purchased music -- up from three. But Apple giveth and Apple taketh away: you can now burn a playlist containing purchased music up to seven times (down from ten). And the old workaround of simply changing the playlist slightly does not work.
So after one year and 70 million songs, $0.99 now buys you less rather than more -- seven hard burns instead of ten soft ones. What will Apple "allow" us to do with the music we "buy" next year? three burns? one? zero?
And what about the songs you've already bought? Don't we get to keep the rights we had before the change?
Well, Apple has conveniently reserved its rights to make changes -- unilaterially -- to its DRM and your ability to make fair use via its Terms of Service and Terms of Sale pretty much anytime it pleases, without even having to give you notice:
Comments (8) + TrackBacks (0) | Category: IP Abuse
April 23, 2004
Ernie breaks a great story about Jones Day suing the Oakland Tribune to take back the memos they wrote about Diebold's risky ventures in California over uncertified e-voting machines.
While Jones Day chose to use legal tools to restrain news reporting and Free Speech in this case, keep in mind that if we had Trusted Computing, Jones Day could have written the documents in a word processing application that required an attestation that the reader was authorized to access the documents before decrypting them.
If this was the case, the reporters at the Tribune would never have been able to read the documents even after they had acquired them because the application would not "trust" them to decrypt the contents. Unless, of course, they attempted to circumvent the attestation requirement and "hack" into the document, thereby invoking dangers under the DMCA.
When the Diebold email archive and memos were posted on the net by the Swarthmore students and others, Diebold sent DMCA take-down notices to shut down their speech. But there, the students were able to respond and repost the documents. They were able to claim fair use as a defense to the allegations that they infringed Diebold's copyrights in its internal memoranda and emails. With Trusted Computing and the DMCA, fair use is no defense. Under current law, circumvention of Trusted Computing and/or DRM is arguably a criminal and civil violation -- whether your purpose is to publish the Pentagon Papers or the Diebold Papers.
Comments (11) + TrackBacks (0) | Category: IP Abuse
April 22, 2004
While the FBI has had trouble tracking down Osama Bin Laden and other terrorists, they appear to have had no problem locating and raiding another group of alleged lawbreakers: public school childrencopyright infringers.
Federal agents in Phoenix and elsewhere in the country raided schools and other targets in a national crackdown on pirated music CDs and movies.
Agents poured through data and records at a computer command center for the Deer Valley School District in the northwest Valley and blocked the office from the public. It was among other places in Arizona and "quite a few other states" where sealed search warrants were served, the FBI said.
DOJ Press Release on the raids, which not surprisingly, doesn't mention that public schools children were amongst the targets.
Update: Alright, alright. I suppose my post was implying a bit too much. We don't know whether the target of the FBI raid was children or employees. But we do know that the FBI is expending significant tax dollars and public resources in these raids. While this isn't unusual in the context of commercial bootlegging, pre-release distribution and/or organized crime-related copyright infringement, it is unusual if the infringement is standard non-commercial community copying. It signifies quite a step up in scope of the FBIs efforts.
The real question is, what are the tradeoffs? Are there terrorist or other threats they could be investigating instead of busting warez pirates? What are the real costs of such a campaign?
Comments (8) + TrackBacks (0) | Category: IP Abuse
April 21, 2004
Prof. Michael Froomkin (U of. Miami) has started a Wiki for people to post their good/bad experiences with copyright and academic presses:
So if you have ever published in a law review or a book with an academic press that does legal topics, please consider adding your copyright experience to this database.
I'm a huge fan of collecting experiences dealing with copyright, both as data to assess the pros and cons of current copyright policies and to provide useful negotiating tools.
Comments (0) + TrackBacks (0) | Category: IP Abuse
April 20, 2004
J.D. Lasica has written a vivid expose of the tragic story of Jed Horowitz, former owner of Video Pipeline and Willful Infringement documentarian:
"My mother was a children's librarian, and she imbued me with a world view that culture is a conversation, that you don't own stories, you share them," he tells me. "What has happened over the past few decades is that culture has become privatized to the point where we're now facing a crisis. We need to remember we can still quote and sample, we still have fair use. As a free culture, we're still allowed to do things without permission."
Comments (0) + TrackBacks (0) | Category: IP Abuse
April 19, 2004
Comments (2) | Category: IP Abuse
EFF today announced a new initiative that's been in the works for some time: The Patent Busting Project.
The media release contains a few words from two people familiar to Copyfight readers:
"'Patents traditionally only targeted large commercial companies,' said EFF Staff Attorney Jason Schultz. 'Now bad patents are threatening non-profits, small businesses, and even individuals who use software and Internet technology. These threats target non-commercial personal use, such as building a hobbyist website or streaming a wedding video to your friends.'
'More and more, people are using software and Internet technology to express themselves,' said EFF Staff Attorney Wendy Seltzer. 'Patent owners who threaten this expression are creating a chilling effect on free speech.'"
Comments (0) + TrackBacks (0) | Category: IP Abuse
We just received the Court's Opinion and Order denying Bikram Choudhury's motion for judgment on the pleadings or summary judgment in the suit brought by Open Source Yoga Unity. The Court found that "on balance, on July 9, 2003, OSYU did represent its members and did provide the means by which they could express their collective views and protect their collective interests." The Court found that OSYU's members had reasonable apprehension of suit or reason to believe their ability to practice and teach yoga might be taken away as a result of Bikram suing someone else and establishing precedent. The Court rejected Bikram's "unclean hands" argument and the argument that his hundreds of licensees are necessary parties. She was also unpersuaded by the argument in a footnote that copyright misuse is not cognizable as an affirmative claim. We'll get to make some law here.
Comments (0) + TrackBacks (0) | Category: IP Abuse
April 16, 2004
LawLawLaw has been following what might have been a very interesting copyright story regarding whether one can copyright a fireworks performance in a such a way that it would be illegal to broadcast the performance from cameras placed in a public location (Zambelli gets copyright for Thunder script as TV war heats up). According to the Louisville, Kentucky Courier-Journal (Zambelli gets copyright for Thunder script as TV war heats up):
WAVE-TV paid the Kentucky Derby Festival $50,000 for exclusive broadcast rights to Thunder in a bidding process that three of the four major Louisville stations participated in.
But WHAS-TV, which had been the "official" Thunder station for several years, was outbid. It later announced it would broadcast the event without a contract, contending that Thunder is a news event on public property open for anyone to see, including its cameras.
The copyright issue raises many interesting questions, especially in an era where cameras are almost universal accessories. Of course, the case that seems most on point is not exactly a copyright case, but involved the right of publicity for a human cannonball perfomer. Zacchini v. Scripps-Howard, 433 U.S. 562 (1977).
However, The Louisville Channel subsequently reported that WHAS has since backed down from its claim that they would broadcast the show (Spat Over Thunder TV Rights Cools).
Comments (0) + TrackBacks (0) | Category: IP Abuse
April 8, 2004
Comments (0) | Category: IP Abuse
April 1, 2004
Yesterday, I noted (following Freedom to Tinker) the possibilities of our remixing culture's effects on conventional politics (Remix, Reuse and Vote). At the end of my post I wrote:
Bonus: Many such uses [of remixed culture] in a campaign would be classic examples of fair use both as political commentary and parody. Copyright law would have a hard time stopping such uses.
Apparently, former White House counterterrorism chief Richard Clarke doesn't read Copyfight, as this AP wirestory published an SFGate.com demonstrates (Clarke asks anti-Bush group to pull TV ads with his criticisms). Clarke isn't sure of his legal ground, but he wants everyone to know he is unhappy how his words are being used. Of course, CBS isn't too happy with Moveon.org "using CBS News copyrighted material without permission and to advocate a point of view." Too bad. Get used to it. Welcome to the world of Rip, Remix and Vote.
See also, LawMeme's take (IP Law: Bringing Clarke and Bush Together)
Comments (0) + TrackBacks (0) | Category: IP Abuse
ZDNet UK reports that Amazon.com has received a patent on "Use of browser cookies to store structured data." Amazon claims to have invented such use on February 2, 1999.
Understandably, this has angered a number of software/net activitists, including Richard Stallman, who is now threatening to call for a boycott of Amazon.com if they attempt to assert this patent as they did their infamous 1-Click patent:
"If Amazon begins attacking anyone over this, we will relaunch the boycott of Amazon," Stallman wrote in an email to ZDNet.
To read my quick-and-dirty analysis of its first Claim, click here.
Comments (0) + TrackBacks (0) | Category: IP Abuse
March 31, 2004
BetaNews reports on a new form of DRM from Microsoft that will be part of MSN Music and tightly integrated with MS Windows (Microsoft Remakes DRM for MSN Music Service). This new form of DRM is a secure clock technology code-named "Janus," which

enables songs distributed under a subscription model to be transferred to portable devices, with a built in "time bomb" that enables songs to expire in the event that a customer's subscription lapses.
Although Janus has been publically discussed since at least June 2002, observers hadn't expected it to come out so soon. Undoubtedly, MS is feeling a little pressure from
Apple
's
iTunes
.
Comments (3) + TrackBacks (0) | Category: IP Abuse
The Korea Herald has a rather disturbing story to report with regard to innovation in Korea (Music industry emits static on MP3 phones). Apparently, developers of cellphones in Korea have begun adding MP3 capability to the small, ubiquitous, portable devices. An obvious enhancement for cellphones, I would think. However, the Korean equivalents of the RIAA were upset by this and have essentially forced Korean cellphone manufacturers to reduce the quality of playback for non-DRM'd music:
After fierce debate over the new mp3 phone, the two parties have found some common ground by agreeing that MP3 phones can play illegal music files, but only at low sound quality.
....However, the controversy is still raging with Samsung Electronics insisting that record producers should eventually let them have at least 96kbps.
Hopefully, the RIAA won't try something like this in the States.
UPDATE: The Korea Times has more info: MP3 Phone Disputes Show Sign of Settlement.
Comments (0) + TrackBacks (0) | Category: IP Abuse
March 30, 2004
The Scotsman, "Scotland's National Newspaper," is all shook up about the sad tale of a backwater Scottish town that believes it is the birthplace of Elvis Presley's forefathers (When Copyright is King). The town thought to attempt to promote itself as a place of pilgrimage for the King's fans. Unfortunately,
Within 24 hours of the discovery, Elvis Presley Enterprises had issued a reminder that it owns all the intellectual property (IP) rights in his name, his image and his songs, including the trademark of the very words Heartbreak Hotel.
The article goes on to detail how tightly EPE controls the King's copyrights, trademarks and right of publicity (for someone 26 years dead).
via Not Quite a Blog
Comments (1) + TrackBacks (0) | Category: IP Abuse
March 29, 2004
The Berkman Center has released a 100-page case study of the iTunes Music Store, discussing the laws and treaty obligations around the music store, including its DRM system, the triple-pun FairPlay. The study is part of their Digital Music Project and the principal investigator is Terry Fisher, of compulsory licensing fame.
(Unfortunately, the study itself seems to be unreadable in Mac OS X's Preview for some reason. It works fine in Adobe's PDF reader.)
If you're more interested in the technical rather than legal aspects of FairPlay, Jon "DeCSS" Johansen has reverse-engineered it for VLC, so that you can play your songs on GNU/Linux, Windows, OS X, or whatever other system you like as long as you have a Windows system or iPod.
Homework assignment: use Johansen's C code and additional research to write up an English explanation of how the FairPlay system works. Extra credit: include a security analysis.
UPDATE: My crack at the assignment is up. Comments, corrections, and additions are appreciated.
Comments (3) + TrackBacks (0) | Category: IP Abuse
March 27, 2004
AP had an interesting article the other day on the declining number of professional country songwriters in Nashville. The article is mostly a lament about the loss of a culturally significant and important profession, but it also speculates on reasons for the decline, including corporate mergers, media consolidation, and music piracy:
Herbison puts much of the blame on radio consolidation, which he says has made it tough to get airplay and the royalties that come with it. Nine years ago, he said, there were 5,400 country music stations, compared with 1,700 today. The stations' music playlists have also been shrinking to make room for more commercials and talk shows, he said.
"Three people program 85 percent of all country stations in America," Herbison said. "They sit in office towers and don't know George Jones from George Clooney."
Songwriter royalties from CD sales are about 8.5 cents per song; that's usually split between the writer and the publisher. Often, the songwriters' cut is even less because he has to share it with a co-writer.
The big money for most successful songwriters is from performance royalties, which are paid when a song is played on the radio.
"The biggest lick a writer can make is having a single that does good on radio," said Fred Knobloch, who has written songs for Faith Hill, George Strait, Ray Charles and Trisha Yearwood. "You want singles, and you want them bad."
But there are fewer big record labels to release and promote those singles. A series of mergers has left only five major music companies: Universal, Warner Bros. and EMI, plus Sony and BMG, which are planning to merge.
Many in the industry - writers, producers, musicians, publicists - have lost their jobs in the shuffle.
"I get at least a call a week, sometimes two, from people who had jobs in this business a year ago that are looking for work," Knobloch said.
...
As for music piracy, or downloading music for free from the Internet, everyone believes it's a problem, but not the worst one. Ultimately, many predict, the technology will help songwriters and performers more than hurt them. The challenge now, they say, is for the record companies to catch up to changing technology and consumer demand.
Comments (2) + TrackBacks (0) | Category: IP Abuse
March 25, 2004
Japan's English-language Mainichi Daily News reports that a lawsuit alleging copyright infringement for a website that copied newspaper headlines was dismissed (Court denies copyright for Web news headlines). The district court judge ruled that headlines were not creative expression:

"These headlines were created within 25 characters, and either stated objective facts, or used only very short qualifying words, and cannot be described as creative expression," the ruling said.
I know nothing about Japanese law, so I can't comment on that, but it is interesting to consider how such a case might be decided in the US. I'm not so sure a US decision would come out the same way.
For example, the bar for finding creativity is quite low. It depends on the style of headline somewhat, but likely headlines rise above that bar. Heck, the American Copy Editors Society awards prizes each year for the best headlines: ACES 2003 Headline Contest: Winning Entries. So, I don't think the "it isn't creative" line would work.
One could argue that the copying was "de minimis." This is a copyright doctrine which is based on the adage, "the law does not concern itself with trifles," meaning that very small or insignificant amounts of copying don't really count. The law here isn't very clear, but I don't think this defense would fly in this case. It might fly for a headline here or a headline there, but routinely copying every headline is probably not de minimis.
This leaves that old standby, the fair use defense. Without going into an exhaustive discussion, the four factors:
1) What is the character of the use?
Not a good one for the defense. This is pretty obviously a commercial use by the internet service firm. Might be different for a blogger, perhaps.
2) What is the nature of the work?
Probably goes for the defense. Generally, copyright infringement for phrases is pretty thin. The shorter the phrase, the more difficult it will be to distinguish the idea from the expression, especially as the headlines will be tied to some factual circumstances. Unless the headlines are routinely highly imaginative, they most likely tend much more towards the factual.
3) How much of the work is used?
The amount taken and the length of the headlines will be a major, though likely not a decisive factor. It will probably go in favor of the defense.
4) What will be the effect of the use upon the potential market for or value of the copyrighted work?
This will be the critical factor, as usual, I think. I could see it going either way. Even though the headlines would be more likely to spark interest in the full articles and send traffic to the newspaper, there is probably a market for a headline syndication service.
Verdict: Who knows?
via Techdirt
Comments (7) + TrackBacks (0) | Category: IP Abuse
March 24, 2004
A commenter over at Slashdot has calculated, given the current odds of being sued by the RIAA for file-sharing, how much you would need to save every month to pay off your eventual settlement.
The magic number? $0.01483 per month. Even assuming the RIAA stops settling and gets $1,000,000.00 judgments against every defendant, the number only goes up to about $5.00 per month.*
* Gee, haven't we heard that amount mentioned somewhere else recently?
Here's the text:
Given your numbers an illegal file sharer can calculate their monthly financial risk from RIAA lawsuits.
Your numbers are:
Time (T)=8 months
Probability (P)=1/25290
Cost (C)=3000
With monthly financial risk = (P*C)/T, if each month you put away 1.483 cents, you would on average have enough money to pay your settlement fees by the time you were sued.
Now assume that the RIAA gets more aggressive and settles less, and through the courts gets a $1 million verdict in 100% of the people it sues (1977 people / 8 months). The monthly financial risk then is $4.94 a month.
Comments (1) + TrackBacks (0) | Category: IP Abuse
Derek Slater points out the hypocrisy of Real Networks' complaints about Apple's proprietary DRM for iTunes when Real is busy promoting its own proprietary DRM called Helix (Pot to Kettle: You are Black). My favorite part of Real's complaint is how it is phrased as advice for the benefit of Apple (Real's Glaser exhorts Apple to open iPod):
"Apple's (market) share will go down if they continue to do this. The only way to presently put songs on an iPod is to (buy) them from iTunes," Glaser said, referring to downloads purchased from online music stores.
Of course, Real fails to note that iPod supports non-DRM'd MP3s. How about that?
Doesn't anyone get that the ongoing DRM Babel is only slowing market adoption and doing very little to inhibit piracy? And, oh yeah, even if one proprietary DRM scheme does manage to dominate the market, are copyright owners really going to be better off with some technology company that has a stranglehold on one layer of the distribution stack?
Comments (4) + TrackBacks (0) | Category: IP Abuse
March 23, 2004
Comments (0) + TrackBacks (0) | Category: IP Abuse
March 22, 2004
First there was Eldred v. Ashcroft, in which Internet publisher Eric Eldred challenged Congress's power to extend the term of copyright seemingly ad infinitum--and failed. Then there was Golan v. Ashcroft, in which music conductor Lawrence Golan continues to fight Congress's "restoration" of copyrights to works that have passed into the public domain.
Now, there is Kahle v. Ashcroft, in which two archives--Brewster Kahle's Internet Archive and the Prelinger Film Archive--have launched a challenge arguing that the Berne Convention Implementation Act (BCIA) and the Sonny Bono Copyright Term Extension Act (CTEA) together create an "effectively perpetual" term with respect to works first published after January 1, 1964 and before January 1, 1978, thereby violating the Constitution's Progress Clause.
"This case is about freeing culture from unnecessary and harmful regulation," said Chris Sprigman, CIS fellow and lead plaintiff attorney in the case. "We will focus on a series of recent changes to copyright law that have failed to benefit copyright owners, but have instead created serious burdens on those who create digital culture."
Complaint here [PDF]; FAQ here.

Comments (0) + TrackBacks (0) | Category: IP Abuse
March 20, 2004
James Gleick chronicles the increasingly frequent collisions between trademark claims and rationality in Get Out of My Namespace, NYT Magazine. Some of his examples could be drawn straight from the pages of Chilling Effects, where we see corporations threatening those who use similar names in unrelated fields (Pet Friendly, Inc. against Pet Friendly Rentals), or those whose names couldn't plausibly have been confused (PayPal against PayPalSucks.com).
Elsewhere, and even in pre-Internet trademark law, we've solved these problems by distinguishing among namespaces -- different realms in which the same name can have different meanings. Computer programmers recognize that identically named variables can have different values in different scopes; trademark lawyers of 50 years ago recognized that a "Dawn Donut" in New York didn't interfere with "Dawn Donut" in Michigan. The advent of the Internet should make us more careful in scoping our references, not throw sense out the window by giving contested domain names to the highest bidder.
Says Gleick: To cope with the dynamic, entangled, variegated nature of our information-governed world, perhaps the law just needs to relax -- loosen the cords, instead of tightening them.... The law needs to prevent miscreants from pretending to be people they're not or from passing off spurious products -- but that is all. BODACIOUS-TATAS.COM may be unsavory, but it was not fooling anyone; it was not trying to impersonate the House of Tata; its wares were exactly as advertised.

Namespaces will collide. Let them.
Comments (0) + TrackBacks (0) | Category: IP Abuse
March 18, 2004
Donald Trump is seeking ownership of a brand new property. Nope, not another skyscraper. He wants the catchphrase from his new hit show, The Apprentice. That's right--Trump wants to own the words "You're Fired."
ABC News reports that Trump is looking to "copyright" the phrase, which of course you can't do. You can, however, trademark a phrase, and in this Trump may very well succeed.
The Reuters piece includes a rare touch of evidently borrowed humor: "Trump might have competition: A search of the PTO's database revealed that three other applications for 'You're fired' have been filed. [Wait a beat.] No applications appear to have been filed for 'You're outsourced,' however."
Comments (0) + TrackBacks (0) | Category: IP Abuse
March 17, 2004
KoreaTimes runs a story today about the inevitably brewing conflict between mobile device makers and the music industry over use of MP3s:
LG Electronics, the world's fifth-largest cell phone maker, last week started selling its LP3000 model, an MP3 phone that can save 16 music files at a time.
...
The Korea Association of Phonogram Producers (KAPP) claimed the rollout is against copyright law and said it will seek to block sales of the LP3000.
The organization of the music producers also stopped providing any phonograms to the LG-made MP3 phones starting March 12.
LG Electronics countered that it has incorporated digital rights management (DRM), solutions devised to prevent illegal play of music files, into the LP3000 phones.
However, the KAPP claimed that already back-door programs enabling free play of music files via the LP3000 are available on the Internet.
...
Following LG, the world's third-biggest cell phone maker Samsung Electronics also plans to release a similar phone within this month.
As the article suggests, this issue is only going to intensify. The RIAA has had enough trouble tracking down infringers based on home ISP accounts. Wait until they try to go after mobile devices, which can be shared, sold, or stolen with incredible ease. DRM can't keep ever song under lock and key. So what's the solution, Trusted Phoning? I hope not...
Comments (0) + TrackBacks (0) | Category: IP Abuse