AUTHORS
About this weblog
Here we'll explore the nexus of legal rulings, Capitol Hill policy-making, technical standards development, and technological innovation that creates -- and will recreate -- the networked world as we know it. Among the topics we'll touch on: intellectual property conflicts, technical architecture and innovation, the evolution of copyright, private vs. public interests in Net policy-making, lobbying and the law, and more.
Disclaimer: the opinions expressed in this weblog are those of the authors and not of their respective institutions.

Category Archives
« IP Abuse | IP Markets and Monopolies | IP Use »
August 11, 2014

Last week a group of over 900 writers took out a full-page ad in the Times taking Amazon to task for its tactics
. The letter was signed by some big names, including John Grisham and Stephen King, and it asks readers to write to Amazon CEO Jeff Bezos telling him to "stop using writers as hostages in its negotiations" with Hachette.
Amazon's previous plan had been to explain to authors just how much more money they could make by doing things Amazon's way and presumably Amazon wasn't pleased when their self-centered logic got shot to pieces. We presume this because suddenly there's a Web site, readersunited.com that is asking people to write to Hachette's CEO.
This site is pretty transparently an Amazon shill front, as anyone with a little know-how can find that Amazon has had the domain parked for some time and just decided to activate it. For reference, see "Astroturfing".
As John Scalzi points out, this is not classic astroturfing since Amazon put its name on the letter. This leads him to wonder why Amazon bothered to use the indirect domain rather than just posting the letter on its own Web site. That's a very good question, I think.
The rest of Scalzi's entry dissects Amazon't continuing use of bad/biased math, not to mention hyperbole in its arguments. He argues that this is another ham-fisted move by Amazon which has been remarkably inept at the PR side of this dispute. They may be trying to fight too many battles at once, as you can see from the news headlines: "Dispute Erupts Between Amazon and Disney" for example.
Comments (0) + TrackBacks (0) | Category: IP Markets and Monopolies
August 5, 2014
It's been a while since I peeked in on the ongoing slog of Amazon versus Hachette. A story from Jillian D'Onfro appeared last week, explaining what Amazon says it's up to in this fight.
Amazon appears to be making a numerically based claim, in two forms. First, it is arguing for a 35 (author) / 35 (publisher) / 30 (Amazon) revenue split. It points out that 30% is what Apple and its co-conspirators wanted Amazon to take. Second, it argues that its data show a price point of USD 9.99 is better for an e-book in that it leads to more copies being sold. The number of additional copies sold is high enough to more than make up for the revenue lost on each individual sale.
This is pretty transparently an effort to recruit authors to Amazon's side. Big-house authors generally get around 20 or 25% on e-book sales and Amazon would much rather have authors complaining to Hachette about "why am I not getting 35%" than complaining to readers that Amazon is making it hard to get the authors' books.
It's also pretty transparently an Amazon-centric view of the world, to which I think John Scalzi has a very solid answer in his "Whatever" blog entry:
Amazon's assumptions don't include, for example, that publishers and authors might have a legitimate reason for not wanting the gulf between eBook and physical hardcover pricing to be so large that brick and mortar retailers suffer, narrowing the number of venues into which books can sell. Killing off Amazon's competitors is good for Amazon; there's rather less of an argument that it's good for anyone else.
Furthermore, their math about selling more copies might be true for Amazon itself, but there's no evidence that it holds up for any other retailer. Making Amazon prices so cheap that other outlets can't afford to match them is, again, good for Amazon but not necessarily good for anyone else, including those authors Amazon is trying so hard to influence.
Comments (0) + TrackBacks (0) | Category: IP Markets and Monopolies
June 21, 2014
It's getting on toward silly... err, Presidential campaign season, and we'll likely see more silliness. Today's comes from
Politico, which reports on a controversy between the Washington Free Beacon and The University of Arkansas
. Significantly, the U of Ark here holds the Clinton archives, and the Beacon has been using those archives as source material for a series of stories on Hillary Clinton.
The archives have revoked the Beacon's access to the archive, on the grounds that publications in the Beacon used audio recordings from the archives without permission. In a written statement, the Archive says:
The University, however, does not tolerate the blatant and willful disregard of its intellectual property rights and policies.
This is a tricky matter, from a policy standpoint. Libraries often maintain various controls over different collections as well as enforcing copyrights held by authors of material in the library.
However, when those rights restrictions impede conversation about a controversial public figure we start adding in questions of what's in the public interest. This is the core of the Beacon's response to the Archive - the claim that their investigative reporting serves a general public interest. Which is, we should all remember, the reason copyright was invented.
Comments (0) + TrackBacks (0) | Category: IP Markets and Monopolies
June 17, 2014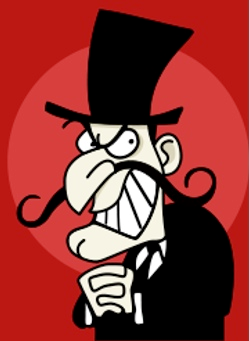 My guess is that if you're a fan of indie - or even popular but non-major-label artists, from Trent Reznor to Adele - you're about to notice. Because
YouTube has just announced that it's going to be taking down content from any label that doesn't pay up to be part of its "Music Pass" program
.
The idea is simple: you (the consumer) pay to get ad-free videos from labels who have also paid to be on the service. YouTube profits, everyone else loses. As a business model, it beats the hell out of thin gruel ad-supported, which is what the Google service has now. They want to be competing with Spotify et al, and they have the billions of yearly viewers to do it. All they need is providers (major labels) to pony up, and people to go along meekly. Because that's what you can do when you've gathered up enough eyeballs and browser clicks.
As with Amazon's exercise of its monopsony power, there's little that can be done about this except pay up, or pray for intervention from regulators. Rumors abound that the terms YouTube is offering amount to an even worse deal than the "pennies" that got musicians complaining about digital streaming services years ago. That's irony right there, but not particularly funny irony.
YouTube is pretty clearly aware of how much power it holds - witness how it forced G+ on everyone who used to comment on videos. Even today if you search "youtube comments" the top hits are "Youtube comments not working" or "Youtube comments not loading" and the like. But they just sat back calmly and weathered the storm. Now everyone thinks this is just fine and people still post their videos there. I expect exactly the same thing to happen with music videos; when you have little or no choice, complaining about it doesn't broaden your choices.
Comments (0) + TrackBacks (0) | Category: IP Markets and Monopolies
March 19, 2014
It's often the case that the reporting on a story ends with a Supreme Court decision. That's not entirely wrong, as often a decision from SCOTUS is directive and all that remains is carrying out the proper procedures in light of what the Court has said. However, in many cases there's a great deal more to it, because the Supreme Court doesn't formally settle cases; rather, they rule on questions of laws, interpretations, and novel issues. Once they've made such a ruling the case is usually remanded back down to a lower court for further proceedings, in light of what the Court has said.
Such is the case with Myriad Genetics, which is now back in lower court arguing in defense of its patents despite a unanimous SCOTUS ruling against it. Perhaps Myriad believes its own press about the Court decision being a victory, or perhaps it - like myself and several other commenters - believes that the Court got the science wrong and that lower courts might act on the basis of better scientific understanding.
So, as the ACLU blog report details, Myriad just lost an attempt to get a Utah judge to issue a preliminary injunction. Myriad is arguing that its patents still allow it some form of monopoly control on breast-cancer testing. This is almost certainly wrong, in light of the Supreme Court's decision, but Myriad's suit can go to trial even though the judge does not feel it has a high enough likelihood to success for a preliminary injunction.
Myriad continues to be opposed not only by other commercial entities but by non-profit organizations such as the ACLU and the National Institutes of Health, which believe that regardless of how any specific SCOTUS ruling is interpreted, there is a fundamental (if philosophical) interest in opposing companies that attempt to use patent-level monopolies on key health technologies. Unfortunately I think that not only is Myriad not going away but this issue will rise again as research pushes out into novel frontiers of genetic and molecular medicine.
Comments (0) + TrackBacks (0) | Category: IP Markets and Monopolies
March 3, 2014
In a move that seems to be a direct echo of the old wars around printer cartridges, Keurig appears poised to use an electronic lockout on its coffee makers.
Karl Bode calls this "DRM" but I'm not sure that's the right term. Whatever you call it, it's the same ploy we also saw back in the days of video game console cartridges of using a hardware or software check to block third-party development of reusable or replacement components. In the single-cup-coffee market these components are called "pods" and Keurig wants to force people to buy its pods rather than the (often cheaper) pods made by other companies.
It's ridiculous, it's anti-competitive, and it hasn't worked any of the other times it's been tried. But that doesn't seem to be stopping Keurig.
Comments (0) + TrackBacks (0) | Category: IP Markets and Monopolies
February 25, 2014
Following up on my earlier skepticism about the drive to add royalties to terrestrial radio, Mike Masnick over at techdirt has a story about musicians' changing relationships to streaming services.
He notes that streaming services such as Spotify appear to be paying more than any other source and that in between the person making the payments and the musicians is this giant Cartel of suck called the record labels and much of what they suck is the money that flows on those streams. Dollars you pay to subscribe to Spotify or Pandora turn into pennies by the time they reach the artist, often delayed by months or years.
Back when I wrote that piece (Nov 2012) I suggested we were still in the earliest infancy of streaming services and we should not be making judgments until we had more use, more time, and more data. If the writers Masnick is pointing to (independent musician Ron Pope and polyphonist Benn Jordan) are typical of where we are now then change and maturation are definitely underway.
Comments (0) + TrackBacks (0) | Category: IP Markets and Monopolies
February 11, 2014
Reuters reports that big pharma companies are pushing the US government to bring pressure on India over drug licensing
. The issue is not over whether or not a patent can be granted; it's just that India has some requirements that patented life-saving medicines should be subject in some circumstances to compulsory licensing. Drug companies still get to hold monopolies and make money, just not as much money.
Or, you know, they could pressure the Indian government, the US government (in secret, of course) and let more people die. Evil, soulless Mammonites. If I could I'd give every one of them the Midas curse.
Comments (0) + TrackBacks (0) | Category: IP Markets and Monopolies
February 6, 2014
Following on Adobe's DRM move earlier this week, Sony has announced it's giving up on e-book publishing.
Sony has never been a big player and there's certainly no direct line from Adobe's move to Sony's, which had to be under discussion for some time. Sony is sending its stored library of (the e-books you thought you bought but really maybe not) to Kobo. This isn't much of a reprieve for readers since Kobo is also a user of the old DRM that Adobe wants to get rid of.
Comments (0) + TrackBacks (0) | Category: IP Markets and Monopolies
February 4, 2014
Sadly, we can't have only hopeful news today. The Digital Reader reported yesterday that Adobe is planning to push everyone to a new DRM model; along the way existing readers and content will be cut off. I categorically refuse to call this an "upgrade" as Adobe is doing.
I got a good breakdown of the situation from a friend who tracks this marketplace; his assessment is that this is mostly going to hurt the smaller participants. B&N and Amazon, the two giants in this space, don't use the Adobe ACS4 that is being retired. Apple doesn't either, but for all the devices Apple sells, they sell remarkably few books and are not a major player from the publishing side. Most others who publish e-books in ePub or PDF format and want DRM use ACS4; likewise, ACS4 is available on devices like Nook where it's used by third-party publishers who want copy-blocking.
It seems that the use of ACS4 is currently required by many library contracts in order for those libraries to be able to lend out ebooks to be read on Nook devices. This means that libraries will be shut out, or will be in situations where they can't lend older books to users with upgraded tablets (and vice versa). Tablet and smartphone users are likely going to be in better shape as they'll be able to purchase new apps that support the new ACS5 standard. People with dedicated devices (other than Kindle) are going to be badly hit. People who can no longer re-download their e-books due to incompatible DRM formats may be a bit annoyed but anecdotal tales seem to show that people treat e-books largely as disposable items so this may not affect a lot of people. People who must rely on assistive devices such as audio readers (for sight-impaired persons) have my sympathy.
I refer people to my post of April 2012 in which I predicted we would see the end of the dedicated e-reader device in favor of general-purpose tablets. My time window was a little short, but I still think I was fundamentally right. That said, if you're using DRM on your e-books you brought this on yourself and my sympathy is quite limited. Stop letting other people put locks on your stuff and you will cease having these sorts of problems.
Comments (0) + TrackBacks (0) | Category: IP Markets and Monopolies
January 28, 2014
I'm not going to bore you with a rehash of
my ongoing angst over drug IP
. Instead I want to focus on a simple statement from the Chief Executive Officer of Bayer, who said in
comparing Indian compulsory licensing laws to "theft"
(go to the bottom of page 2 if you just want the quote):
We did not develop this medicine for Indians. We developed it for western patients who can afford it.
I'll just let that quote sit there for a while so you can digest it.
Keep in mind we're not talking about a tech toy, a luxury good, or even something moderately useful like a school text. We're talking about medicine. About things that keep people healthy and alive against illnesses like AIDS or cancer. Diseases don't discriminate, but apparently drug companies do and they're no longer ashamed to say so.
Dear Dr. Dekkers. I sincerely hope that neither you nor anyone you care for is ever afflicted with a life-threatening illness. I particularly hope that your privilege and fortune keep you safe from the misery of having a treatable disease but having the treatment withheld because your socioeconomic status doesn't match corporate profit margin forecasts. I thank you for helping me see which side of this discussion I should be advocating for, and I hope that somehow before you die you allow the light of human compassion to illuminate that miserable shriveled hole where you have apparently locked up your soul.
(h/t to Glyn Moody on techdirt, where I saw this first.)
Comments (0) + TrackBacks (0) | Category: IP Markets and Monopolies
December 31, 2013
In a move that should surprise approximately nobody, the Author's Guild has announced it plans to appeal against the the Google Books decision that came down last month. They are also unhappy about printing presses, but decided to defer action on that issue.
It has become increasingly obvious that a move to lock away knowledge because somewhere there might be someone who some day might somehow profit from it is stupid, regressive, a waste of peoples' time and money, and on and on. People of all sorts - not excepting Author's Guild members - benefit from the trove of research materials. If the Author's Guild has concerns (as I do) about giving too much control to one entity doing the digitizing work then it would behoove all of us to negotiate better terms with that entity rather than continuing to drag this thing through the court system.
Sadly, we live in a world where no one speaks for us. The Guild fights for what it thinks its members ought to have, and Google makes the commercial decisions it expects to bring the most benefit. If one or the other of those things happens to be good for the public domain that's at best a fortunate accident.
Comments (0) + TrackBacks (0) | Category: IP Markets and Monopolies
December 30, 2013
In a blog post titled "The CAFC Got it Wrong"
, Lawrence Stewart discusses a plan to ask SCOTUS to wade back into the patent and patent-obviousness waters.
Given what a hash they made of 101 and 103 last time I'm not encouraged
but the losers in this case - for whom Stewart works as a consultant - appear to have no other option as the CAFC has ruled against them in Soverain v. Newegg.
The patent at issue here is sometimes referred to as "the e-commerce patent", U.S. Patent 5,715,314. This patent is quite old in Internet years, as it's one of the first filed by a company that was then called Open Market - Soverain now holds Open Market's IP and uses it inside its own current-generation Transact e-commerce system. They sued Newegg contending that the retailer violated the 314 patent and the case has been winding along for years.
The 314 patent is a venerable piece of work. Unlike many of today's software patents, the 314 application included the entire source code and after multiple re-examinations the patent has hundreds of prior art citations. If more software patents were held to that level of rigor we'd have a lot fewer problems, in my opinion. However, the question here isn't its venerability, it's obviousness. Courts asked to rule on obviousness claims can't make judgments based on current understanding. Today HTTP has been around forever and there have been many advances in the art and science of working over stateless protocols. But for someone to claim that the 314 patent discloses something obvious (and therefore invalid) they must rule that it was obvious when the patent was filed. That's a tough job.
Dr Stewart, one of the original founders of Open Market, contends in the blog post linked above that up until recently courts got it right. The 314 patent was not obvious at the time, and it met stringent criteria for validity and usefulness. It has been upheld at trial several times. Recently, however, the CAFC issued a final ruling that two of the claims in the patent were obvious. Soverain has asked the Supreme Court for certatori and Newegg naturally opposes this.
The case is extra-special complicated because there appear to have been legal irregularities in the way the case was handled, not least of them a 17-month delay between oral arguments being heard and a ruling being issued. There are also Seventh Amendment-related issues here as each side makes competing claims about what should and should not have been the subject of a jury trial. Even if SCOTUS takes the case it's entirely possible (I would say likely) that they would not touch the intellectual property issues before settling the procedural and 7th Amendment issues.
Comments (0) + TrackBacks (0) | Category: IP Markets and Monopolies
December 21, 2013
Not content with keeping scientific publications off central sites like academia.edu
, Elsevier now appears to have started
going after individual researchers' personal sites, usually found at their home university or institute
.
Mike Masnick's Techdirt piece from yesterday highlights an incident in which researchers at the University of Calgary in Canada were notified that they had posted their own research papers in violation of Elsevier's copyrights. Andrea Peters at the Washington Post reported that the campaign against authors was alive in the US as well, noting that UC-Irvine and Harvard had gotten takedown notices from the publishing dinosaur.
Mike Taylor at svpow.com hits back at Elsevier, saying
Whatever feeble facade Elsevier have till now maintained of being partners in the ongoing process of research is gone forever. [...] Elsevier have declared their position as unrepentant enemies of science."
As someone who made his living in research for many years before the Web and a few during its infancy I have to agree. The Web changed everything in terms of how knowledge is spread, how researchers learn about others' results and share their results, and in terms of the ability of new students, young graduates, and even the general public to access scientific knowledge. Elsevier is desperately trying to cling to its 1980s-style model of control in a 2014 world.
Happy holidays academics! Have a lump - of coal or on your head, take your choice. Anyone who submits a paper to an Elsevier publication after this deserves what they (don't) get, but I feel sorry for those who now have to wonder if they're about to be named defendants in "the mother of all copyright battles concerning fair use."
Comments (0) + TrackBacks (0) | Category: IP Markets and Monopolies
December 17, 2013
ISRI, who I mentioned briefly back in October
sent me another press release, this one declaring victory in the cellphone unlocking tussle. They're happy the FCC and telecoms have come to an agreement. Having looked at the agreement I think this is making lemonade of lemons, as
the carriers have grudgingly given up the tiniest fraction of ground and the FCC has given up pursing actual full customer freedom
.
Under the agreement you're allowed to unlock when a service contract ends. Most contracts are for 18-24 months or more, so you might get to jailbreak your phone years after you buy it when your contract runs out. But really how many people do you know who let their contracts run out and keep their phones? Most either renew to keep hold of tasty sign-up incentives that go away if the contract expires, or buy a new phone and get a new contract.
The net effect for consumers will be that virtually nobody can jailbreak their phones (legally) and people will still keep doing it illegally, usually shortly after they get the phones. This may be a "victory for recyclers" but it's a shabby deal for consumers. Unless, of course, you're outside the US where this sort of nonsense isn't tolerated.
Comments (0) + TrackBacks (0) | Category: IP Markets and Monopolies
December 12, 2013
Earlier this week Polygon reported that a copyright blitz has begun against a variety of YouTube content related to or showing gaming material
. Words like "blitz" and "copyright notice storm" are appearing around the Web as journalists try to figure out what suddenly caused YouTube to send out tens of thousands of copyright notifications.
The affected content includes everything from straight-up reviews of games to how-to/strategy guide videos to the wildly popular "Let's Play"-type productions. It's been rumored for some months that YouTube would be going after some of the most egregious video producers, people who put more or less raw game footage online without any added commentary or consumer value. But this action appears to have been much more widespread than anyone expected.
To make matters worse, video owners are reporting that some of the copyright claims appear to have originated with entities that have no connection to the claimed content. It's not clear if this is a malfunction in YouTube's automated Content ID system - which is essentially what YouTube is claiming - or if it's greedy actors jumping on a bandwagon. False copyright claims are not just a problem for the video producers, as Polygon reports that some gaming companies such as Capcom do not want to see other entities trying to claim copyright control over Capcom gaming property. Other major gaming companies such as Ubisoft and Blizzard have tried to reassure video producers that this was not their doing and urged people who have gotten these notices to contest them.
This incident is calling new attention to the murky areas in which this content lives. Nobody is disputing that the gaming companies own the source gaming video and audio material. Nobody is disputing that some of these video producers make money through selling ads associated with their videos. But that doesn't tell us what's legal and what's not. Some amount of this material is likely to be covered under fair use. Other video material may use a sufficiently small amount of copyright content as to be judged non-infringing. Still more of the video material adds value or is transformative in ways that courts have generally found to be acceptable.
Beyond the legal questions there are also practical questions. Gaming companies get, essentially, a lot of free advertising through third-party-produced gaming videos. Sometimes those videos can be the top search results because people like them and link to them more than to official videos. High search-result ranking is also a value. Practically, then, does it make sense for gaming companies to try to rein in people who are encouraging others to play those companies' games?
Judging from the game companies' responses they seem to think "No," which has led (at least as I read the gaming buzz) to a lot of rumors that YouTube is just actively covering its ass in case of future claims.
Comments (0) + TrackBacks (0) | Category: IP Markets and Monopolies
December 7, 2013
I got a message earlier today that
Elsevier has started sending takedown notices to academia.edu
. While technically within its rights to do so, this is a dickish move by Elsevier that will hurt the professors, students, and researchers involved in producing some of the best quality academic work.
In case you've forgotten, the system works like this: Elsevier controls the publication of major journals. Academics submit (and often pay a fee for the privilege) to these journals, where other academics give Elsevier their free labor as editors and reviewers. Having gotten all this for free, Elsevier then turns around and charges universities exorbitant sums for subscriptions to these journals, all the while prohibiting the people doing the actual research work from "publishing" their work elsewhere, which includes posting it on Web sites.
For the most part, Elsevier has turned a blind eye to private non-profit publication by the researchers. At least, up to now. But according to the letter reproduced on svpow.com, academia.edu has been served with takedown notices for papers that Elsevier now owns copyrights to.
Academia.edu is positioned as a proponent of "open access to academic literature" and does not mince words in its frustration, calling Elsevier's move "...upping the ante in its opposition to academics sharing their own papers online." It is, to say the least, petty and dickish. Elsevier has the legal right to antagonize the people who provide the fuel for its engines, but I cannot for the life of me figure out what they think they will gain by doing so.
And because it has been about 10 months let me repeat my mantra: Hey, academics! You handed Elsevier the whip that it is now using to flog you. Clean up your own tenure-track house and this problem will solve itself.
Comments (0) + TrackBacks (0) | Category: IP Markets and Monopolies
November 21, 2013
Digital Music News has an interesting summary graph, taken from the Consumer Federation of America, showing where (musical) artist income is being generated. The data are combined from several sources, and includes best-guess estimates of earnings by unsigned artists since there's no central place (except maybe the IRS or the NSA) where all those transactions could be found.
The graph normalizes everything to 2012 dollars, which is great, but doesn't include best-fit trend lines, which is a shame. My eyeball estimate is that things overall got about 30% worse in the decade 1999-2010 but may have stabilized since then. It will be interesting to see what perennial complainers like Dave Lowery have to say about these data. Digital Music is certainly quick to argue that "...publishers of recorded media may lose for piracy, whereas artists may gain from piracy."
As I've said so many times before, I'm unconvinced and would like to see more. Yes, that's what my intuition says, but data should trump intuition.
Comments (0) + TrackBacks (0) | Category: IP Markets and Monopolies
November 15, 2013
In a blog entry on her recently revitalized personal Web site, Vi Hart lays out her reasons for leaving YouTube. It boils down to what a friend of mine (an ex-Googler) calls "the plusterfuck". Google+, Google's attempt to be Facebook and Pinterest and every other social network, has become the chosen replacement for YouTube comments. The result is horrible, and many popular YouTube presenters are either leaving or turning off comments on their videos.
We've talked about how Amazon being a monopsony is a bad thing for e-books. Although many people write and (self)publish e-books, being forced to do so through Amazon's platform puts them at the mercy of Amazon's business purposes. Those business goals might or might not line up with what readers and writers want. Likewise, there are probably hundreds of millions of people who post videos to YouTube, but for them to reach their audience they have to go along with whatever policies Google chooses to put in place.
I don't think anyone ever claimed YouTube comments were a good system, but it seems to be pretty universally understood that the wholesale replacement of a bad system with another bad system has made things even worse. This is going to hurt a number of people who are trying to use YouTube channels for their businesses, and outside of boosting Google's ad revenue and maybe injecting some life into their flailing social network experiment I don't see what value it brings.
The parallels between this situation and the brewing storm over net neutrality are obvious to me; are they as clear to everyone else?
Comments (0) + TrackBacks (0) | Category: IP Markets and Monopolies
November 11, 2013
Yes, your Honor, they do.
According to The Merc, U.S. District Judge Lucy Koh uttered those words as she presided over another of the pretrial hearings for the upcoming Round 2: Apple vs. Samsung sumo match
.
In order to get here, we first had Apple convince a jury that Samsung had infringed Apple patents. The jury returned a billion-dollar damages verdict, from which Judge Koh slashed nearly half, ruling that the jury had improperly figured the damages.
Now the two sides will present their cases to another jury, which will render a decision that will immediately be appealed. I mean, c'mon. You know it, I know it, Judge Koh knows it, and so do the lawyers involved, who have got to be laughing their asses off over the champagne-and-caviar meals that this case is buying them. In theory the jury will be deciding how much Apple is owed and how that award is based on the infringing products. In reality, this battle is a proxy for fights yet to come as both sides will be eager to prove IP points about their current product lines.
Comments (0) + TrackBacks (0) | Category: IP Markets and Monopolies
October 15, 2013
Earlier this year I noted that the Chinese marketplace was awash in knock-offs and outright copies of American products
. That's not likely to change soon, but it may be leaning toward being less accepted.
I got a PR notice that the French fashion/design house Louis Vuitton is in the process of doing a deal with Taobao, one of the largest open marketplace sites in China, to handle the appearance of counterfeit items. I can't read the original, but commenters have compared Taobao to both Amazon (with its individual sellers' marketplaces) and eBay. It's a very large marketplace, where small dealers find customers, and people sell and re-sell individually.
Such a large distributed environment makes IP policing a potential mess. Few entities have the resources to enforce trademarks and copyrights against tens of thousands of individuals, and unless you're as batshit crazy as the Cartel you don't want to engage in mass lawsuits. What Louis Vuitton seem to be heading toward looks more sane, though with caveats: a notice-and-takedown procedure. L.V. will no doubt be responsible for searching and scanning the postings and delivering notices to Taobao to take down sales listings. Taobao will in turn have to be responsible for telling users what has happened and may also be responsible for policing users (accounts) that get a bad reputation.
This is definitely a better approach than wholesale lawsuits but the devil of any such system is in the details. What right of appeal do individuals have? What safeguards are there against malicious use of the system - imagine rival sellers who abuse the notifications to hamper competitors. What sort of auditing will be conducted to ensure that Vuitton are taking proper care with sending notices? We've seen a multitude of abuses of such systems in the US and I imagine the same bad behaviors will be repeated here.
That said, the most interesting question to me is whether this sort of agreement represents a sea change in how the Chinese marketplace is regarded and treated. As I noted in the earlier post, there's a theory that marketplaces evolve. America has evolved from IP upstart to IP corporatist; China is widely regarded as having been an upstart but if the theory is right then at some point it, too, will begin to evolve. I guess we'll see.
Comments (0) + TrackBacks (0) | Category: IP Markets and Monopolies
August 25, 2013
To the great surprise of just about everyone in the gaming industry, Electronic Arts (EA) announced something it's calling the "Great Game Guarantee". If you buy a digitally downloaded game through EA's online store "Origin" then you may be able to return that game after a limited amount of use. At present that appears to be 24 hours after you open the game or up to seven days if you never played it.
This is on the one hand a small step - we still need a true marketplace for honestly resellable used games. EA's program is so far only available on a limited number of titles in certain countries, though the country list appears to be growing. And the time period is really oriented around returns rather than resale - if you bought something by mistake, or you opened up the game and said "Hey, this isn't the kind of game I thought it was" then you can potentially return it. There's no way (unless you're some kind of sleepless fanatic) to play through an entire game in 24 hours just so you can return it.
The most surprising thing is that this move is being made first by EA, who are currently not very popular with desktop/core gamers due to some past behaviors. Reputation aside, EA are not known as risk-takers and being first in any marketplace with a new strategy always carries a certain risk. The question of 'why would EA do this' is the subject of a lot of current speculation.
My personal opinion is that they've seen they're losing ground. Origin ranks well below Valve's Steam service and may even be trailing non-game-company services such as Amazon's digital downloads and Green Man Gaming. EA needed to do something to break out of the pack and this move is likely to get them some notice. Whether it leads to a shift in customer buying is less certain. Valve could easily choose to copy this program or even improve on it (one hopes). The fact that a big name has taken this move first means lesser companies may have both more room and more impetus to try out returnable or maybe even resaleable game policies, which we sorely need.
Comments (0) + TrackBacks (0) | Category: IP Markets and Monopolies
August 20, 2013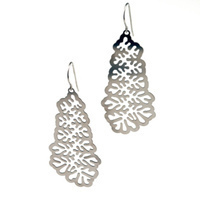 There's a very good chance that manufacturing is about to be hit by a wave of disruption - including illegal copying - similar to what hit the digital music business when Napster burst into mass consciousness.
Back in February, VentureBeat predicted that soon any 3D object in the world could be scanned, converted into an instruction file, and rendered on a 3D printer, "meaning that anyone will be able to own just about anything, almost for free."
The obstacles to this happening are largely the costs of the scanning and printing technologies, both of which are dropping like rocks. The rather unsubtly named "Buccaneer" from "Pirate3D, Inc" held a successful Kickstarter a couple months ago, raising USD 1.4 million from 3500 backers. Their stated goal is to produce a 3D printer that would retail for about 15% of Makerbot's current 2200 cost, putting it in much easier household reach.
The price of scanners is also dropping fast, as Quartz pointed out earlier this month. This one-two punch more or less makes it inevitable that if something can be scanned and printed it will be.
What we do about that is going to be anyone's guess. Congress can't even update laws to keep up with changing cellphone technology - there's no hope that the law will be able to keep up with a whole new emerging technology. That will almost certainly lead to a hodgepodge of judicial rulings and cases that drag on for years. Unfortunately, the people most likely to be hurt in the upheaval are not large entities that make physical objects in bulk - they'll lose a few sales but mostly won't care. The people who will be most hurt will be small manufacturers and artists - the people who depend on one-off sales and production of rare objects to make a living such as N-E-R-V-O-U-S whose ammonite "interphase earrings" are pictured above.
I don't have any good answers, but the sense that the little guy is going to get socked by this really rubs my "artists should get paid" sensibilities the wrong way.
Comments (0) + TrackBacks (0) | Category: IP Markets and Monopolies
August 10, 2013
And copyright maximalism put it there. In The Atlantic Rebecca Rosen sums up the problem in a short piece with the long title
"The Hole in Our Collective Memory: How Copyright Made Mid-Century Books Vanish"
.
Rosen's piece is a follow-up to an item she wrote last year based on research by Paul Heald, a law professor at the University of Illinois. Heald - using software that data-mined Amazon's offerings - compiled statistics that sorted the availability of books by year of publication. You can see the results summarized in two graphs of the article.
It's a truism that more books are being published now than ever before, but in general that's part of an accelerating upward trend. Therefore, you ought to see a relatively steady upward rise in titles available by year. In fact, what you see is a virtual desert with, for example, twice as many books copyright 1850 being on offer as those with copyright 1950. Heald also attempted to control for some of the biases in his sample as well as for the fact that older titles are often present in multiple editions.
The inescapable conclusion is that works still under copyright are vastly underrepresented in the sample. Because someone holds the copyright that someone can decide at their sole whim whether or not to make a title available. Most often, it's "not". As a result, copyright and the profit motives that are associated with it have acted to make millions of titles disappear, creating this hole in our collective knowledge.
In the final graph, Heald attempts to adjust for the relative effects of increasing number of books published per decade, again normalized. The result is painfully dramatic - books under copyright that are more than a few years old might as well not exist. Anyone who wants to argue that copyright, and particularly the ongoing extension of copyright term limits, is a benefit needs to explain how that benefit is going to accrue to copyright holders who use copyright like a 7-Eleven safe: things go in and not even the employees can open it.
Comments (0) + TrackBacks (0) | Category: IP Markets and Monopolies
August 7, 2013
If you haven't already seen it, head over to Boingboing and watch Cory Doctorow talk about the natural alliance of authors and librarians. One of the biggest challenges, as Ben Bradford noted in a piece last year for NPR is that e-books suck for libraries because they're ridiculously expensive.
Libraries often pay five or more times the retail price for their e-books, and have to accept ridiculous limitations on what they can do with the books they've rented (not bought, don't be fooled). The rental agreements specify things like how often a library can lend an e-book, or a time limit after which the rental agreement ends and the library no longer has any rights to the e-book.
Can you imagine libraries accepting similar sorts of rental agreements on their physical collections? Why do libraries put up with this sh*t from publishers? Well, e-books are popular for one thing. The readers are in high demand and patrons seem to like the convenience factors that e-books bring. For another, libraries are increasingly positioning themselves as one-stop information centers for patrons. Internet connections and job search assistance have joined more traditional author days and reading clubs at many libraries. You can't be all things informational and skip e-books entirely.
But that doesn't necessarily mean buying into the big publishers' licensing terms. In an update for Morning Edition just a few days ago, Lynn Neary noted that some libraries are trying a variety of solutions. Some are just flat-out not buying the expensive and highly restricted best-sellers. Some are skipping the DRM-encumbered offerings entirely in favor of less restrictive titles that are often acquired directly from independent publishers or authors. Librarians can act as signposts, pointing people toward titles that don't have big marketing budgets behind them, but that will appeal to many readers' tastes.
And the big teaser? Libraries, if pushed hard enough, may just get into the publishing business themselves. I hope the Big 5 publishers take notice. This conflict is not good for anyone, least of all the readers.
Comments (0) + TrackBacks (0) | Category: IP Markets and Monopolies
July 17, 2013
NPR's Planet Money podcast has an excellent skim over the new shape of the music business in their episode "Top of the Charts (Econ Remix)"
. They look back at the days when hit songs were manufactured and burst by the week and the means of marketing and selling were narrow and well-understood.
This contrasts with the current marketplace in which there are still hits and still top of the pops, but the ways you get there are much more wild, wide, and varied. There are placements on cult favorite television shows, there are viral videos, there are Twitter hashtag campaigns, and on and on. Most interestingly, these non-traditional methods have led to the top two pop songs this summer being tunes that were released one and two years ago. This kind of length of time and, frankly, randomness tends to lead traditional marketers to tear their hair out.
But it marks the new reality and major labels are adapting to this - they're flooding social media, recycling old tunes by artists that are suddenly popular, crossing genre boundaries and trying to ride the tiger. Labels have slimmed down - backing and promoting fewer artists - but just maybe they are figuring out there are other ways to manage music beyond the "sell millions on first release or you're gone" model. Hits will still happen, record companies will still look for that million-seller, but just maybe a dozen years after getting blindsided by Napster the ship has begun to turn.
Comments (0) + TrackBacks (0) | Category: IP Markets and Monopolies
July 10, 2013
The answer is "We don't really know, but probably not". My favorite gaming news commentator, TotalBiscuit, takes on this question in the first segment of his latest "Content Patch" video. Nintendo have once again put their foot in it (like they did back in May) trying to restrict live-streaming of a competitive tournament using one of their games.
He mentions the case of Allen v Academic Games League of America which was appealed to and decided by the Ninth Circuit back in 1996. It applies to board games and the issue appears never to have been decided nationally, but the appeal affirmation touches on issues of whether public play is a derivative work or an impermissible public "performance" and concludes that neither doctrine applies.
After getting soundly thrashed on Twitter and Reddit Nintendo appear to have reversed course, which is good but as TB says this is further evidence of just how out-of-touch Nintendo have become. Well, actually he calls them "total dumbasses" but that's his style and it's why I like his videos.
Comments (0) + TrackBacks (0) | Category: IP Markets and Monopolies
June 18, 2013
I found a couple of pieces online related to past posts, and thought they were worth sharing.
First, I continue to noodle around the idea that the vast majority of creative people aren't making (enough) money and that's been true for a very long time. Then up pops an item from NPR's Planet Money blog that shows how the 1% in performing entertainment are hoovering up an ever-increasing share of the concert dollar.
Pitched as a piece about income inequality, it takes off from a talk by Princeton economist Alan Krueger in which he argues that "The music industry is a microcosm of what is happening in the U.S. economy at large." More depressingly, it appears that the technology that ought to be democratizing and spreading wealth is instead contributing to this distortion. That, and simple luck.
Technology plays its part by spreading the most popular (and most produced and most solidly funded) material the most widely. You're simply more likely to be exposed to the already popular stuff because money buys the tech that gets it out there. As it always has, I think.
Luck comes in because of network effects. People will (despite their protestations to the contrary) tend to gravitate to things that appear popular. If you have the good fortune to get early downloads, early thumbs-up, and appear to break from the pack first you are going to gather more attention, more downloads, more likes and the spiral is going to build. Technology factors into that by making the entire system of downloading and rating more visible, which drives more herd behavior and so on.
Second, you may recall that last month I noted that the fashion industry tends to build on copying, and does so successfully. A friend linked (for other reasons) a long post by comedian Patton Oswalt in which the first topic is "Thievery."
Like in fashion there's no IP protection for comedy. You can't copyright a joke, and it's certainly true that many performers use each others' material. Sometimes that's conscious, sometimes it's accidental. The public may even hear about or know people who make a living writing comedy material for well-known humorists like David Letterman or Jon Stewart. However, this has led to what Oswalt identifies as a massive public misperception - that all comedians "steal" and that "nobody" writes their own material.
In fact, the majority of working comedians write, or try to write, their own humor. A comedian's value is a combination of the material and the delivery. Some people are good writers but lousy performers; some people can really hold an audience, but produce poor original material. But as in any other career the people who are bad at one thing either get better at it or they get out of the business. Maybe they hire writers, or pay for stage coaching, but either way the goal is for them to produce more and better original acts.
Along the way, though, they have to deal with the people Oswalt identifies as the thieves. People who scoop up another comedian's jokes wholesale, sometimes even to the point of copying entire segments of someone else's act and then passing it off as their own. Without the ability (or money) to protect their work, comedians often have no choice but to wait until the thieves flame out. If you're stealing someone else's material to help you move up eventually you're going to reach a level where you're expected to produce. If you don't have original material then you can't produce, and you flame out, much like any other person who has cheated their way through life.
It's an interesting way to think about illegal (or at least unwanted) copying: can we create situations in other areas where unwanted copying isn't policed by restrictive technologies (DRM) or by restrictive laws (CISPA/TPP), but contains within itself the seeds of its own demise?
Comments (0) + TrackBacks (0) | Category: IP Markets and Monopolies
June 13, 2013
Trying to guess Netflix's content economics
seems to be a popular pastime this year; however, as Felix Salmon describes, these analyses are missing the forest for the trees. The latest entry in this game is
a nicely written in-depth piece by Matthew Ball for Ivey Business Review
.
Ball looks at the cost of Netflix producing original content, and in particular what do those costs pay back in terms of building Netflix's subscriber base. This is a natural follow-up to Netflix's recent restart of Arrested Development. The show built up a following while it was on Fox but those who still want more now go to Netflix to get it. Ball goes deep dive, calculating things like Netflix's cost-per-minute and then comparing the value of paying Netflix solely for a specific piece of content you want (like Arrested Development) versus paying for other kinds of specific desired content such as a first-run movie.
These are great numbers, but I think they fundamentally miss what's going on, as Felix Salmon analyzes in his blog post today. I don't think anyone calculates the cost-per-minute of an entertainment offer, even subconsciously. The question is really can I get what I want there, and how much am I paying for what I want? Sure, some of the ongoing wave of cord-cutting is due to people not wanting to pay for big packages in order to get the specific content they're interested in. But that's big-view stuff, not the numbers that Ball is analyzing.
Salmon makes three points I think are worth keeping in mind. One is that original content is not just there to draw new subscribers - it's also a way to keep current subscribers. Netflix suffers from tremendous subscriber churn and the cost of acquiring subscribers has to be high.
Two is that Netflix is essentially bent over a barrel by the Cartel right now. If they appear to be making more money, then the broadcasters just hike the license fees to siphon off that revenue. Ball notes that Netflix had to pay fees of over USD 1.3 billion (yes, billion-with-a-b) in just the first quarter of this year. And I'm sure those fees are going to go up. No matter how expensive it may be to produce original content Netflix can be sure that it alone has control over that expense and isn't going to turn around and find its costs have doubled next quarter because of someone's external decision.
Third and finally, Salmon argues that Netflix isn't playing a quarter-to-quarter or even year-long game. Here's the money quote:
[Netflix wants] to become HBO faster than HBO can become Netflix
Exactly.
HBO, with its disastrous response to demand for Game of Thrones
, showed how badly it misunderstands new media models. Netflix isn't exactly an agile start-up, but they have the potential to beat HBO at this game if the cable giant sits back and continues to do nothing. With a library of high-quality original (again, licensing-free) content on hand, Netflix will be in a much stronger position to keep customers engaged and paying those all-important subscription fees.
Comments (0) + TrackBacks (0) | Category: IP Markets and Monopolies
May 29, 2013
It's been a while since I've seen another of
the "Internet streaming is killing cable" stories that were popular last year
. Today's entry comes from
Chris Rancourt on Pando Daily and is based on the premise that streaming video has already killed cable
. Yeah, maybe.
In fact, Rancourt's body text is more circumspect than his lede, saying "...we might be heading into a world where streaming killed the cable star". Yeah, maybe. It's true that online subs cost less, and it's true that Netflix's latest numbers look good, though profits remain elusive. The kicker is still original content which right now is looking good for Netflix and causing other streaming sites to jump in with both feet. That doesn't automatically spell demise for cable, though, which still holds important trump cards like exclusive live sporting content and first point of access for traditional broadcast channels.
Rancourt thinks we'll see major shifts in digital entertainment in the next few years. I disagree - I think we're going to see several years of tentative experimentation as companies hunt for profitable models and advertisers try to figure out how to deal with the extreme audience fragmentation that online streaming brings. It's always possible someone will come along with a game-changing plan, but my bet is that the next few years look more like a muddle than a major shift.
Comments (0) + TrackBacks (0) | Category: IP Markets and Monopolies
May 17, 2013
The games comment sites are a bit buzzed this week as Nintendo has made a very heavy-handed move to claim so-called "monetization" rights on fan-created content.
The basic idea is that if someone makes a video of themselves playing a Nintendo game and uploads it to YouTube any ads shown with that video will be of Nintendo's choosing and revenue from it will flow to Nintendo. Ads may appear beside the videos or actually be inserted before and after the video when people go to play it.
The problem here is that "Let's Play" style videos are a pervasive form of information and sharing throughout the industry. I did a quick YouTube search for "let's play" for this blog post and got back over 9.1 million hits. People create these videos to show off their skills, to highlight interesting things they've seen such as game "easter eggs", to provide guides or walk-throughs, or just to share a bit of fun with friends. There are a few professional or semi-professional games writers who use this style of video to promote themselves or their channels, but they are a tiny minority of that nine million.
Nintendo has positioned its action as a gentler approach; rather than trying to ban content related to Nintendo games, they just want to make money off it by changing the video that an individual uploaded. Yeah, um, guys that's not a whole lot better. It also comes across as cheap and lazy - rather than creating content for YouTube that fans and players would want to watch, Nintendo is just taking over other peoples' content.
It's probably legal for them to do this - Nintendo clearly owns the game, though they don't own the gameplay. It's true that the valuable content of these videos is the gameplay rather than the game itself, but I doubt that would hold much water if this ever got in front of a judge. But that's a sideline: the real point is that it's a terrible PR move for a company that's already struggling to get its new console accepted by players and developers.
Comments (0) + TrackBacks (0) | Category: IP Markets and Monopolies
May 8, 2013
Comments (0) + TrackBacks (0) | Category: IP Markets and Monopolies
May 3, 2013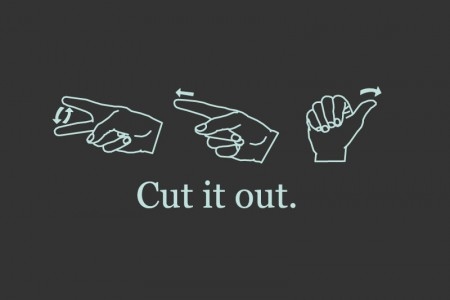 Julie Crisp, Tor's UK Editorial Director, took to their blog to post about some results of their one-year anniversary being DRM-free
. The key headline is that removing DRM did not appear to increase the illegal copying of Tor e-book titles.
When I posted about this back in December, I noted that we didn't have financial data to support this decision on Macmillan's part. Those data are key, because even though it's clear - and Crisp's column reinforces this - that removing DRM delights both authors and readers - it's still a business. Tor and Macmillan need to continue to make money in a DRM-free model, or they won't be in a position to publish books. The news that removing DRM didn't affect copying should be a wake-up call to the industry.
It's important to remember that despite its meteoric rise in the past few years, self-publishing is not (yet?) a true alternative to major publishing houses. It's a complement. Publishers are often focused on 'name' authors, and blockbuster publications that can get placed on visible list like the NY Times Bestsellers and can bring in large dollars. That shuts out a lot of smaller-audience and specialty publications that can do quite well in the self-published marketplace. So, yay self-publishing, particularly since that avenue tends to be DRM-free from the word go.
But we have not yet seen any other big publisher follow in Macmillan/Tor's footsteps and that's just ridiculous. Look, guys, DRM isn't helping you, it isn't securing you any sales, and it is locking you in and your customers out. Cut that out.
Comments (0) + TrackBacks (0) | Category: IP Markets and Monopolies
April 23, 2013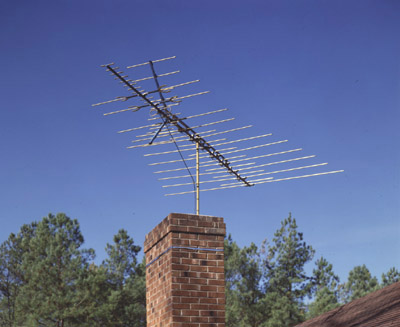 "Aereo's very existence is testimony to the silliness of the status quo" - or
so says Felix Salmon in a blog post this week
. Salmon joins the lineup of those predicting the death of broadcast TV, a scenario about which I'm not entirely certain.
See the analysis by Skip Sauer that I linked to back in January
.
Using Aereo's odd business model as a jumping-off points, Salmon looks at the reality that what we currently think of as "broadcast" television channels are currently getting more revenue from retransmission fees paid by cable companies than from direct advertising (though he doesn't provide data, which would be nice - anyone got those numbers?). If that's really true then these companies could potentially just shut down broadcasting which would kill Aereo without having to win court battles. Doing so would also give them more leverage with the cable companies.
If broadcasters aren't going to use that spectrum, who will? Salmon believes that the spectrum will be auctioned off and bought mostly by cell and wireless data providers. This would, he says, "create more value." I'm not sure for whom this value would be created, though, and I should point out that as long as high-speed Net penetration in the US remains as crappy as it is (not universal, non-competitive, and stupidly expensive) then the idea of just handwaving away broadcast looks remarkably parochial. Sure, if you live in NYC like Salmon does (or near Boston as I do) then the loss of broadcast isn't something you'd notice. Drive an hour or two away from those major metro hubs, though and you bet there are a lot of people who would be well and truly pissed off if broadcast suddenly vanished.
Comments (0) + TrackBacks (0) | Category: IP Markets and Monopolies
April 9, 2013
Comments (0) + TrackBacks (0) | Category: IP Markets and Monopolies
April 1, 2013
After last year refusing to shut down Redigi on the Cartel's say-so, Manhattan District Judge Richard Sullivan has handed a win to Capitol Records on almost all counts. Sullivan's decision (PDF here) is a grant of summary judgment after oral arguments on the motions were heard last October.
(thanks to Doug Pardee for the pointer to the decision PDF)
Sullivan's ruling appears to rest on his belief that Redigi in fact creates new copies of the digital files, despite its efforts to avoid doing so. Creating a new file would of course be an infringement and thus would not invoke the first-sale rights. The Reuters story indicates that Sullivan's ruling takes this into account - specifically Kirtsaeng - but the question still remains. If Redigi can attack the core conclusion of making a copy, they may still be able to operate under first-sale doctrine.
Unfortunately, Redigi does not have big-name deep-pockets backers like Aereo so if they are going to continue this fight it's going to be an expensive proposition. At press time they weren't revealing their next move, but honestly they're going to be on the hook for big bucks no matter what since Capitol is sure to press for large damage sums at this point.
Comments (0) + TrackBacks (0) | Category: IP Markets and Monopolies
Somewhat to my surprise, Mike Schroeder of Aereo wrote to me today to let me know that they had won a round at the Second Circuit. Specifically, the Circuit ruled that there was no evidence that the Cartel was likely to prevail at trial which would support a preliminary injunction.
This means things move forward on two fronts: without an injunction that would shut it down, Aereo is free to go on building its business. However, as Stelter points out in that Times story, the next step is almost certainly for the studios and networks that wanted the injunction to go to trial. Just because two of the Second Circuit's judges didn't feel an injunction was warranted is no guarantee of a win at trial and even if Aereo wins there it will almost certainly land back at the Second as the Cartel will appeal a loss again. As I noted last year, this case appears to be bringing the nutcases out of the woodwork, but I don't think the Cartel is being particularly nutty here. They're just trying to use their deep pockets and shark teams of lawyers to wear down Aereo and its backers.
The ultimate stop for this case is likely to be SCOTUS, which is going to have to decide if the so-called "Cablevision loophole" on which Aereo has carefully constructed its business model is valid.
Comments (0) + TrackBacks (0) | Category: IP Markets and Monopolies
March 25, 2013
I'm pretty sure I'm indebted to Warren Ellis for this pointer: The Private Eye comic. It's a story-based comic by Marcos Martin (Daredevil, Spiderman, art) and Brian K. Vaughan (Saga, Ex Machina, writing) that is being put out in DRM-free, pay-what-you-think-it's-worth style. You can preview on the site, or direct download the unencumbered files. The creators are quite honest with a simple pitch: you pay us to make this comic and we'll make more. There's no charity or fancy rewards. This makes it much more like NoiseTrade, except for visual artistry. It's refreshing to see more people trying out these new models and I wish Martin and Vaughan well. If their creative style appeals to you (and I think many Warren Ellis fans will see the connections) then click the big blue "Buy Now" link at the bottom.
The only thing I'd like is a little more clarity in pricing. It would be nice to see a suggested price, or average price paid information (a la Humble Bundle). This series could go up to 10 issues, at 32 pages per which is a pretty hefty output but it's not clear whether you're paying now for the premier issue or subscribing for the whole series. Obviously people are free to choose the option that they like, but guidelines and suggestions would help me, I think.
Comments (0) + TrackBacks (0) | Category: IP Markets and Monopolies
March 19, 2013
According to a Reuters story earlier this month filed by Anupama Chandrasekaran, an appeals board in India has upheld a scheme permitting a generic local version of a patented anti-cancer drug to be manufactured. The local maker, Natco Pharma, is required to pay the patent owner Bayer AG, a 7% royalty on its sales but will be allowed to continue vastly undercutting Bayer's monopoly prices.
Natco's manufacturing is protected under an Indian national compulsory licensing scheme that follows the guidelines set out under TRIPS, a WTO-governed international trade agreement. Bayer has said that it will continue to fight against Natco and other country-local producers who are targeting lower-income buyers and in the process disrupting big-pharma international monopolies.
As I've made clear in the past, my sympathies in these cases are divided. Development and testing of drugs is a socially valuable but intensely expensive undertaking. Until and unless governments are willing to shoulder the entire burden of this process we must rely on commercial companies to do it. These companies need to be compensated for their costs of research and development and they need to make profits to stay in business. It's not enough just to make money on some drugs - if companies only have incentives to produce certain kinds of drugs then treatments for important conditions will lag. The sad state of anti-malaria treatments versus, say, expensive first-world mental health medications demonstrates this clearly.
However, the reason these medicines are so socially valuable is that they are often life-saving. They may be the only thing standing between millions of people and significant suffering or even death. Companies that are granted special rights such as manufacturing monopolies (patents) need to be willing to give up something in exchange - likely that means giving up some of their possible profits in order to ensure that life-saving medicines are more affordable.
Comments (0) + TrackBacks (0) | Category: IP Markets and Monopolies
Ever since
the announcement that Amazon had been awarded a patent on reselling used electronic goods
there's been ongoing consternation from some authors that this will herald some new version of the end of the world. John Scalzi famously declaimed that he'd rather people pirated his books than give more money to Amazon by acquiring legal used copies. Presumably he feels the same way about Apple, which claims to have its own patent on a digital objects marketplace, and
ReDigi which - while being sued over its plans for a used MP3 marketplace
- has also made noises about applying its technology to e-books.
Earlier this month, Jenny Shank put out a piece for PBS's Mediashift interviewing Scalzi and Ayelet Waldman, another author who sees doom on the horizon. Shank poses the headline question "Will Authors be Compensated?" to which the answer is self-evidently "no".
More elaborately the answer is "No. You don't get compensated for sales of used physical books; why do you think e-books ought to be different?" Well, for one thing a used electronic item doesn't degrade in the way that a physical item does. There's something nice about buying a pristine copy of a book and every used-book marketplace I know of requires sellers to state the condition of the book because a sufficiently degraded physical book can be unpleasant or impossible to use.
In theory, if there are pristine copies of e-books out there it will destroy the marketplace for new copies. Except there are already vast stocks of pristine physical books around. Ever heard of overstock? Or check those condition listing for physical books. I bet you can find descriptors like "unopened" or "still in shrink-wrap" or "pristine" or "like new". It's true that not every copy is like that, but it's simply false to assume that every used book is lower quality.
Scalzi and Waldman wail on at length about how authors need to get paid, a philosophical foundation I share. But the used book was sold, and the author did earn her or his money on that sale. That, as I said last time, is the entire point of first-sale doctrine. If authors or publishers feel that used sales are taking some amount away from first sales then the proper response is to increase the price on first sales to compensate. Teeth-gnashing and trying to shut down entire commercial marketplaces is a sorely misplaced sentiment.
And speaking of misplaced, I think Scalzi and Waldman would do well to watch Amanda Palmer's discussion of the art of asking. Rather than spending their time and energy trying to figure out how to force people to pay, authors need to learn how to connect with people and in so doing encourage them to help the authors.
(Sorry for the week-long hiatus. An unexpected change in job situation sort of threw me off track.)
Comments (0) + TrackBacks (0) | Category: IP Markets and Monopolies
March 6, 2013
IPWatch blog has a fairly neutral summary up following oral arguments in Monsanto v Bowman. My money has long been on Monsanto in this case, but I don't like that answer.
It seems that most of the parties in this case also don't like that answer, and for good and sensible reasons. I was particularly taken by Bowman's lawyer's argument that a finding for Monsanto would elevate patent rights over personal property rights. This is a powerful point and highlights some of the great contradictions we've built up in our current maximalist system. I wonder how my libertarian friends see this, as many of them are highly respectful of property rights, but also feel that government should not interfere in business market practices. Does the trump card of personal property rights in this case mean that Monsanto's business model must fall?
And if it does fall, what does that mean for the patent system in general? I can see no rational basis to distinguish a biological machine from a physical one and grant patent protection only to produces of the latter, just because of the composition of the machine. Our notion of what makes a "natural" object in the world versus an engineered object may also have to change as we learn more about "horizontal" DNA transfer (see here in Biology Online and here in a story about how blood-sucking insects may be part of a process of horizontal transfer in humans). So it's not a good solution to say "well, just don't allow patenting of biological machines".
It also seems clear from the summary that SCOTUS understands that the patent system's "exhaustion doctrine" isn't sufficient here, either. I suspect we're going to see this question come up again, soon, as we're not far from a world in which 3D printers can print out all their own parts, after which assembling the parts into another 3D printer that can self-replicate won't be far behind.
Comments (0) + TrackBacks (0) | Category: IP Markets and Monopolies
February 26, 2013
My colleague art medlar sent along an interesting point on the way PeerJ is accomplishing its disruptive pricing.
ETA: I am editing this article to correct errors of fact. As always, any mistakes here are my own fault.
In a word, they're socializing the cost. The price PeerJ charges you is, in effect, a fee to submit. There's no guarantee that your article will be published, only that by paying the $99 fee you'll get it reviewed.
ETA: Peter Binfield, the publisher of PeerJ and Jayson Hoyt, the CEO, have written comments you can read below kindly letting me know that I've misunderstood the model. There is indeed a $99 up-front option, but it's not required. If you choose not to pay that and do get published you pay a $129 cost.
This compares with a PLOS publication like PLOS1 that might not take your article for review but if it does so it pays the cost at that time for you and only on publication do you pay your $1350.
Well, a little math will show you that if they publish 1 out of every 14 submitted articles then PeerJ has a better revenue model. The publication rate for submitted articles at most high-quality journals is probably less than that. Many journals don't publicize these rates (presumably to avoid discouraging potential authors) but a rate of 1 in 20 or 1 in 25 would not surprise me. In fact, one of the things that makes certain journals so prestigious is that they are hard to get into. Often an author will find that a very good paper isn't published not because of anything to do with the paper but just because the journal only has resources (pages, editors, reviewers) to handle a fixed number of submissions. A common academic strategy is to submit a potential publication first to the best-possible venue for it and if it's not accepted there then turn around and re-submit it to other places.
ETA: Binfield wrote in his comment that they "...expect to end up accepting ~70% of all submissions". That's a fantastically high rate and assumes a level of quality in submitted papers that was not present when I was doing academic peer reviewing. It will be interesting to see what the numbers end up being.
The review-reject-resubmit cycle can lead to long delays for publication, which in turn relates to another pointer art sent: a notice in Nature's blog about the White House's incremental move toward open access. The new policy is that "taxpayer-funded research should be made free to read after a year's delay" which seems like a lot on the face of it but is still shorter than the often multi-year delays involved with pay-subscription journals.
It's progress. Slow, but it's progress.
Comments (0) + TrackBacks (0) | Category: IP Markets and Monopolies
February 9, 2013
This is more or less the core question posed by music download site NoiseTrade. The site provides hosting and tools for music creators who are willing to give their stuff away, along with a fan-settable slider. This slider, labeled "Tip", gives the downloader the option of paying 1-25 dollars for what's on offer. There are also usually free listening samples so you know what you're getting before downloading.
This is similar to the set-up that many independent artists have on their own Web sites, and the tradition of setting out a tip jar on the piano, or an open guitar case with a few symbolic bills or coins in it is as old as anyone can remember. (I'd be curious to know if this tradition is world-wide. I've seen it in North America and Europe, but not elsewhere.)
In addition to hooking into this old traditional social practice, NoiseTrade provides artists with tools to build "meaningful connections" to their fans. NoiseTrade allows artists to create "widgets" that can be embedded on personal sites and in a variety of social media (Facebook and MySpace are still popular with many artists). NoiseTrade handles the downloading bandwidth and associated technology lifting in exchange for its services. Artists need to have a PayPal account, which NoiseTrade uses as the transfer destination for tipped funds. This means that artists end up collecting less up front due to the service fees but as with any service it means they have more time to focus on their work.
The question, as yet unanswered, is whether this sort of service to facilitate a more intimate connection is worth it. Clearly artists are taking risks - NoiseTrade music is DRM-free and nobody is required to tip for what the artists choose to put up. On the plus side, artists need fans, and need to get noticed. The site promotes artists (via targeted mailings, Facebook, blog posts, and featured sessions) and as with so many creative endeavors it's clear that the biggest problem facing most performing musicians today is getting noticed.
I've signed up for NoiseTrade's email newsletter and we'll see how it works out.
Comments (0) + TrackBacks (0) | Category: IP Markets and Monopolies
February 8, 2013
In a letter posted today on the tor.com Web blog, Macmillan CEO John Sargent announced that they have settled with the DOJ.
The reasons given are eerily familiar these days - the potential downside of a loss was too great to take.
As I noted back in December, Macmillan found itself standing alone against a government opposition that felt it had a strong hand and no inclination to compromise. Unfortunately, this lack of compromise means that the worst parts of the deal are still in place; essentially the deal gives Amazon a big wet kiss and a lot of ability to shape the marketplace. However, as I also posted back in December, we have seen some price erosion in e-books compared to the agency-mandated floors, but not nearly as much as expected.
It's possible, then, that Apple or Amazon won't come to dominate the ebook-to-reader "last mile" the way many of us had feared. But that mostly depends on relying on the good graces and forgiveness of these companies, which I'm not inclined to rely on that any more than I'm inclined to rely on DOJ's prosecutorial discretion. I would say that Macmillan's capitulation brings us to the end of Chapter 1 in the mass-market e-book story, but there are going to be more chapters written, and probably soon.
Comments (0) + TrackBacks (0) | Category: IP Markets and Monopolies
February 5, 2013
In The Atlantic Wire earlier this week, Rebecca Greenfield published a very nice, detailed analysis of the financing of Netflix's first big-budget production
. At about USD 100 million for 26 episodes, it makes sense to ask whether that's a viable business model. As I noted earlier,
YouTube is also starting to put out some shape of its new business models
; we'll see soon enough how these things fare.
Greenfield compares Netflix's numbers with some sample numbers from HBO (since Netflix says it wants to be "the HBO of Internet TV") and the results look surprisingly good even at that price-tag. Given their stated goal of having five shows at this size and price, Greenfield estimates that the shows would need to drive an additional 10% growth in subscriptions in order to break even, assuming that Netflix doesn't change its basic $8/mo subscription price and includes these series in that price. HBO's shows cost considerably more to produce and don't drive that much more revenue, making Netflix's P/L projections easier to hit.
If there's a problem in Netflix's future, it's probably not home-grown content but the content it has to get from other producers, which is getting increasingly expensive. As those costs have gone up, Netflix's margins (and possible profits) have gone down. Making its own exclusive content helps stabilize that drain and provides a differentiator - if you like these shows and can't get them anywhere else... well, there you go.
My personal opinion is that Netflix is going to have to raise subscription rates. I foresee them inching toward a $9.99 price over the next two years. If they break $10 though I'd be surprised. I also expect them to explore some pay-more extras like the bonus things you get on most DVDs. Interviews, backstage stuff, even possibly early access are all things they can price out and play with that won't hurt their main subscription base.
Comments (0) + TrackBacks (0) | Category: IP Markets and Monopolies
January 23, 2013
I've been interested for the past few months in the ongoing debates about TV pricing in the age of streaming services (Netflix, Hulu, Amazon, etc). Most of what I've been reading has argued in favor of a la carte pricing. That is, ditch the fat (expensive) bundle of cable channels you don't watch in favor of paying for what you want. If you're a history buff, get one set of things; if you like animal shows there are channels for that. Cooking, kids, nature, sports, etc - the cable content menu could be served like the YouTube content menu, more or less.
Well, maybe not, argues Skip Sauer in The Sports Economist. In particular, he notes that sports programming is a (the?) major driver of live television. Really, there's nothing else going out live that people care about in any significant numbers. This is true across broadcast, cable, and satellite. The problem is that the cost of sports programming is going up. Blame players or owners (or both) as you please but as salaries go up, so too do ticket prices and the costs to sports broadcasters.
If sports costs a lot more than everything else, then, the question is who is subsidizing what. If the (high) price of sports broadcasting is bundled in wit