AUTHORS
About this weblog
Here we'll explore the nexus of legal rulings, Capitol Hill policy-making, technical standards development, and technological innovation that creates -- and will recreate -- the networked world as we know it. Among the topics we'll touch on: intellectual property conflicts, technical architecture and innovation, the evolution of copyright, private vs. public interests in Net policy-making, lobbying and the law, and more.
Disclaimer: the opinions expressed in this weblog are those of the authors and not of their respective institutions.

Category Archives
« IP Abuse | IP Markets and Monopolies | IP Use »
August 23, 2015
In the United States we are used to an IP regime where the state grants the IP rights (usually limited monopolies) but does not itself own IP. That's not universally true, though. Many other countries rest control of local IP with the government and control its use and export. Two of those countries are Bolivia and Ecuador.
This matters because, as Lisa M. Hamilton reports for Harper's, these countries control the germ plasm (i.e. the biological IP) for quinoa. It's possible that quinoa is just another flash-in-the-pan fad-of-the-month food. But it's also possible that this crop, which contains a variety of nutrients and is the only known plant to have a whole protein, is an important resource in the fight against world hunger and a possible way to stave off the crop depradation
In order to do that, though, it would need to be adapted to grow at something other than the high, cold, barren conditions where it now thrives. If you could get hold of the best seeds this would not be a huge problem. Even in the days before GMOs the Andean potato was taken (by Spanish conquistadors) and crossed with other plant species to get something that now grows pretty much everywhere in the world. Today, though, the best seeds are locked up in the national reserves of Bolivia, which is well aware of the value of its intellectual property, and has no intention of sharing it.
That seems so unfair but consider the history of the potato and that Bolivia is one of the poorest countries in the world right now. The country and its peasant farmers saw not a penny in compensation for the potato so why should it now give away what might be its last and most valuable crop? It is, as the Bolivians say, about food sovereignty. In the end, science may trump sovereignty, as there are wild plants outside Bolivia that share many of the desirable traits of quinoa. Scientists working with those may be able to do an end run around the seed blockade and cross-breed those related wild plants with domesticated crops to get the desirable traits. Or maybe the whole thing will become moot, as no grain is likely to be a significant displacement for current corn and wheat in time to deal with the shifts of climate change.
To me it's like watching a train wreck in slow-motion. There's no perfect outcome here - the best I can hope for is everyone to have a change of heart and the Bolivians manage to negotiate some kind of licensing for their plant IP that helps lift their peasantry out of grinding poverty and gives the world more healthy feeding options.
Comments (0) + TrackBacks (0) | Category: IP Markets and Monopolies
June 23, 2015
Amazon is going to change the allocation formula for its KDP Select program.
I've talked about KDP Select before and I'm not impressed with it. Its fundamental problem is that it's a giant pile of authors competing for a fixed amount of money. Amazon decides how big that pile is and how many authors get to compete for it.
I'm tempted to make some Hunger Games reference here, because I think there's already a natural mechanism for pitting authors against each other - it's called "the marketplace." Whether it's a store shelf, a quick-hit rack in the airport, or an electronic catalog every author is already in competition with every other. Some wag once quipped that Isaac Asimov's biggest competitor was Isaac Asimov because he'd been so prolific and his books stayed in print. The result was several shelf-feet (back when that was a meaningful measure) of Asimov books. So be it - that's the system we like in this country.
But that existing marketplace doesn't place any caps on the size of the buying pool. If I want to splurge and spend $100 or hunt for a $10 bargain that's my choice. If I'm enticed to make more or bigger purchases then that expands the amount of money that can flow to authors. The intermediaries (booksellers, publishers, etc.) may take their cut but they don't impose arbitrary caps.
Enter Amazon, everyone else move over and give this gorilla some room. I've railed about Amazon's policies enough in the past - I'm not going to repeat that. This particular move has the effect of rewarding one kind of book-writing over all others and gods help us we do not need more worthless bloat in our literature. That itself would be reason enough to dislike this move.
Finally, I want to pull-quote the end of Peter Wayner's piece:
It's easy for writers to feel powerless as the one dominant company shifts gears on short notice—and, ultimately, it seems like they are.
Nobody says you have to participate in KDP Select, but if you do you should understand the deal you're making with this particular devil
(ETA: as I was writing this, someone sent me a link to John Scalzi's blog entry on the topic and what he says mirrors a lot of what I planned to write. But I wrote my piece anyway because a blog entry that just says "What he said" is kind of dull.)
Comments (0) + TrackBacks (0) | Category: IP Markets and Monopolies
June 8, 2015
Cars today come with a lot of computers in them (here's a claim of 50, which is on the lower side of the claims I found). All of those computers (microprocessors, if you will) require code. Question: who owns that code?
It seems rather indisputable that you, the car buyer, own the microprocessors themselves, much as you own the other bits and pieces of your vehicle. However, an article in autoblog last month reports on statements made by General Motors to the effect that it (not you) owns the software that runs those processors. Orly?
Pete Bigelow's piece stems from hearings held by the US Copyright Office, which is considering various exemptions that, in effect, allow independent mechanics to work on modern cars. Today, the ability to decode, understand, and even modify the electronics embedded in a vehicle are as essential to a repair shop's operation as a set of wrenches. If car companies (or other vehicle makers such as John Deere noted in the story) are allowed to exclude independent and third-party operators they will effectively be able to shut down all non-dealer repairing.
In addition, allowing manufacturers to control the software separately from the vehicle could cripple the used-car market. Can you imagine trying to buy a used car if you couldn't be sure that the software controlling the airbags had transferred with the vehicle?
We've seen this pattern before - companies using expansive readings of copyright laws to try and control or eliminate competition and secondary markets. The Copyright Wars grind on.
Comments (0) + TrackBacks (0) | Category: IP Markets and Monopolies
February 27, 2015
I swear I'm not entirely going to turn Copyfight into a blog of "people Alan Wexelblat is interested in who do interesting copyright things." It's just that kind of month.
With that said, Ferret Steinmetz has just published his first novel, and he has some clear advice for readers who want to help out: pre-order. Steinmetz used to work as a book buyer for Borders and Waldenbooks; the business has no doubt changed somewhat since he left, but the basics are still probably true. Pre-orders matter because they encourage stores to stock more copies and once the stores have invested in those copies there's incentive to promote the book in order for the store to make its money on the investment.
It's true that a store can usually return unsold copies but stores have still paid costs beyond the per-book price, not least of which is that they can only invest in a certain number of books and if one of them doesn't sell then the store has missed out on potential sales of a different volume. So their incentives remain high and thus it's important to authors that they have a lot of pre-orders in order to convince retail outlets to get on board.
There's also the perennial question of physical versus e-books and as often happens, it comes down to discounts (as we've been discussing for years). Authors get more per e-book copy sold at a given price, but e-book discounts come out of authors' pockets. The complete inability to get reliable data on e-book sales may also hurt, but it's all guesswork right now in the absence of data.
So, e-book sellers, how about publishing these data?

Comments (1) + TrackBacks (0) | Category: IP Markets and Monopolies
January 30, 2015
Nintendo has put out a new "Creator's Program"
for people who review, comment on, or do "Let's Play" videos using its games on YouTube. The program attempts to restrict 'Tuber's fair use of Nintendo-originated material and give the company large slices of the revenue.
It also includes some perplexing restrictions, such as payments only being in USD and only via PayPal. Why Nintendo can't manage more than that remains a mystery, but that's not really the big deal here. It'll cost you PayPal fees and currency conversion fees, sure.
The big deal is that Nintendo has gone from making aggressive takedown claims to a "thoroughly regressive" (thank you TotalBiscuit) policy on fair use of online media content. By positioning itself as entitled to (a share of) any revenue Nintendo is pushing a stand on ownership that sets it apart from - and I would say far behind - every other major gaming company.
I've noted in the past that there is a wide spectrum of game-related content on YouTube. Dealing with that variety - which includes criticism, game-theory work, comparative explorations along side full-on streams and other less creative forms requires sophistication, not stonewalling and absolutism. Whether or not a video earns money is not the question: the question is whether the use of Nintendo's (or any other company's) copyrighted material in the video meets the Fair Use test.
The company's current approach - which seems to be to pretend there is no such thing - is a terrible idea.
Comments (2) + TrackBacks (0) | Category: IP Markets and Monopolies
January 2, 2015
Over at Boingboing, Cory has a New Year's paean to downpour.com
, a company that is competing with market-dominating Audible. Notably, downpour is pursuing a DRM-free business model, in stark contrast to Audible's insistence that it has to slap DRM on everything.
Doctorow would also like you to remember he considers DRM "an existential threat to humanity", an eyebrow-raising bit of hyperbole. That said, DRM is far and away the worst thing about digital audiobooks, serving as both a way to lock you out of your own books and a way to maintain Audible's near-total monopoly on the marketplace. DRM also prevents authors from doing things with their own works that they judge to be in their own best interest, such as posting free samples. There are very good reasons to pursue DRM-free business models and to patronize those businesses that follow such models.
Comments (0) + TrackBacks (0) | Category: IP Markets and Monopolies
December 29, 2014
According to a story this week in the NY Times, we're having a glut of (mostly self-published) works and the oversupply is hurting. Mostly it's hurting the authors, who are seeing drops in income. After a couple of years where it looked like (if you worked hard enough) self-publishing could actually bring in good income, the sheer number of titles and the commensurate explosion in free e-publications is starting to hurt.
Authors are also pissed at Amazon (again) because of its USD 9.99 all-you-can-read Kindle Unlimited program. Authors are seeing much less return from the program, and some are quitting it. The double-edged sword here is that as the glut increases it's harder to get noticed. Without the exposure that Kindle Unlimited provides it may be harder for new authors to get noticed in the clamor and build the fan base that could sustain them. But publishing through Kindle Unlimited means much less income even if authors do get noticed. Furthermore, the "everyone draws from the same pot" model means that everyone who plays the Kindle Unlimited game is competing against everyone else. Rather than more readership increasing the pool of money, more readership just means more votes distributed across the same size pot and as more authors play (or more authors chop up their novels into shorter works) it means an increasing number of competitors for a fixed-size pool.
As John Scalzi once again comments, authors and readers would do well to remember that Amazon is not your friend. It's a business with its own goals and motives and if treating your book as a loss leader to sell more Kindles or more whatever is part of its plan then you're going to eat that loss so Amazon can increase its profits.
Comments (0) + TrackBacks (0) | Category: IP Markets and Monopolies
November 10, 2014
TotalBiscuit's occasionally released "Content Patch" video series highlights two items of Copyfight interest this time around
.
First, an update by Rockstar games to their popular Grand Theft Auto: San Andreas release has resulted in a number of songs being removed from the game. These are copies of popular tunes that were originally licensed for the game property and were available in-game either as part of the default soundtrack or as character actions, such as listening to the radio. GTA games are often noted for their excellent soundtracks.
I couldn't find any official word on this change, but the likely reason is that something happened with the licensing and since Rockstar doesn't control the copyrights on these tracks it had no choice but to pull them from the game. That's a shame, and it may also involve a legal issue since consumers are having things they paid for taken away from them. I'm not enough of a lawyer to know if that's legal but probably Rockstar's lawyers have already thought of this and it's covered somewhere in their clickwrap licensing.
Obviously this sucks from an experience point of view, and it raises difficult questions about what it means to buy a game when parts of what you've paid money for can be stripped out at the whim of the company to which you gave your cash, or even some third party. This capability has existed for some time, but this is the first time I'm aware of it having such a blatant impact on such a high-visibility title. TB points out that other changes have also hampered the game experience (though they're not that relevant to Copyfight) and that EU laws are different enough from American laws that at least European consumers should be able to get a refund.
Separately, TB points out yet another instance of a developer (in this case an indie) reacting badly and inappropriately to negative reviews. He calls out the company Digital Homicide for putting out a bogus DMCA takedown notice against game reviewer Jim Sterling. Apparently DH did not like Sterling's bad review of their game and is attempting to use the DMCA to censor criticism. Their claim, made through YouTube's internal system, followed a series of tit-for-tat videos in which DH apparently appropriated Sterling's review video more or less wholesale in order to write its response as a set of insulting subtitles overlaid on Sterling's review vid.
Yeah, some people are idiots. Of course, DH are following in well-trod footsteps here, as it's well documented that major companies spam out hundreds of thousands of (often erroneous) takedown claims. And the problem is exacerbated by YouTube's review system which goes well beyond what the DMCA requires and makes it particularly difficult for a content creator to defend their videos and keep those videos from being removed. YouTube's "guilty until proven innocent" approach is certainly making the problem worse by encouraging aggressive over-claiming. In theory making a false DMCA claim is a felony, but I'm not aware of anyone ever being prosecuted for it. Anyone have an example?

Comments (0) + TrackBacks (0) | Category: IP Markets and Monopolies
October 27, 2014
This is kind of an esoteric idea so let me see if I can unpack it a bit: patents are bought and sold, as well as licensed. Sometimes the patent buyers are people who think they can use the patents to make money not by producing product but by suing others who do produce. These people are generally known as "patent trolls", though I feel compelled to re-remind everyone that
there's not a good definition distinguishing a troll from other non-producing entities such as universities
.
Generally, people are more likely to pay for something they think they can make more money with. That's supposed to be how markets work and it ought to apply to patents as well. If a patent is good and valid and enforceable then it ought to be worth more. Conversely, if you think you can't make money with a patent you don't buy it, or at least you pay less for it. In this way, the prices people are willing to pay for patent portfolios become an indicator of the likely future revenue to be derived from those patents.
Last week, Reuters put out a piece claiming that tech companies are "winning" against trolls because these IP portfolio prices are falling. The data they use for this conclusion are their own interviews and analyses so it's not necessarily fully rigorous, but worth considering. They also admit that the trend is not universal, so they may also be cherry-picking the data for their story
They argue that the number of suits is dropping, the length of suits is increasing (though note that's only those that don't settle not overall length). and that firms focused on making money through IP are laying off staff and seeing reduced stock prices. All of these are potentially good trends, but none of this addresses the true root of the problem - the stream of crap patents issuing from the USPTO and the EPO. Fixing the problem at its source would do a world of good for solving the troll problem.
Comments (0) + TrackBacks (0) | Category: IP Markets and Monopolies
October 17, 2014
Well, this is a surprise: broadcast network CBS has announced it too will offer a subscription service. This is good news and bad news. First, it's good that CBS is figuring out the same logic that finally hit HBO: significant (if not all) viewership growth is going to happen online. Freeing up viewers and programs from cable monopoly lockdowns is good.
The bad is that there's a limited number of spaces to be had and a limited number of subscriptions that any one person is going to want. You will likely be able to pay for quite a few subscription for the cost of a yearly cable bill but I suspect we'll see rapid consolidation in this market - there should be one place to go to pay for your Big Bang Theory AND your Game of Thrones. The logical next step is for someone (and my money is on Amazon right now) to aggregate these offerings.
Comments (0) + TrackBacks (0) | Category: IP Markets and Monopolies
October 16, 2014
For a while now I've subscribed to the argument that
Netflix had to become HBO faster than HBO could become Netflix
. It's said that a large percentage of people keep their cable subscriptions for two reasons: HBO and ESPN.
It seems like someone at HBO has finally woken up to the idea that they could double their viewership for shows like the popular "Game of Thrones" if they provided the kinds of a la carte service that online viewers want. And now, a widely reported story (here on The Verge) says that HBO is going to roll out a full-fledged online service "sometime" next year.
The devil, as always, will be in the details - what is in the offering and is it going to be enough that people don't have to buy multi-hundred-dollar cable subscriptions to get the HBO shows they want? And most importantly, when will ESPN follow suit?
Comments (0) + TrackBacks (0) | Category: IP Markets and Monopolies
October 14, 2014
Comments (0) + TrackBacks (0) | Category: IP Markets and Monopolies
That's the judgment of Jim Hines (himself a traditional and e-book published author) in looking at the Amazon Kindle Scout program
.
Hines compares the contract terms Amazon is offering and finds them lacking compared to traditional contracts, as well as containing a "rights grab" and giving authors a lower royalty rate than that earned by traditional e-book publishers on Amazon's infrastructure. Considering that Amazon is trying to convince all and sundry that it has a better idea of how to split royalties this is kind of interesting.
Also interesting is what Amazon doesn't have to do, which includes promote, edit, provide cover art, or pretty much do anything a publisher would be expected to do. Hines concludes by saying:
That makes me very uncomfortable. The whole thing feels a bit like a chimera of traditional and vanity publishing, combined with a manuscript display service.
Yes, boys and girls,
Amazon is still not operating in anyone's best interests except Amazon's.
If this surprises you, then you have not been paying attention.
Comments (0) + TrackBacks (0) | Category: IP Markets and Monopolies
September 9, 2014
(no, I'm not dead; the IP news scene just hasn't interested me much lately.)
Cory Doctorow's latest column for Locus is about Amazon vs Hachette
, a slugfest that is benefiting nobody and has been
dragging on for months now
.
In his column, Doctorow points the finger at DRM as a force that will continue to shape things long after the present debate is settled. In particular, Audible (Amazon) has locked up all the e-books (90% of the e-book market) with the willing accommodation of the publishers. Hachette therefore cannot ask its readers to move their e-books off Amazon's infrastructure (store, Kindle, reader apps, Audible) without entirely re-purchasing their e-book library. It can't even (legally) offer a tool to help users do that because that would be circumventing DRM which, say it with me, is technically illegal.
The fact that Hachette (along with all the other big publishers) has been a huge proponent of DRM since Day 1 is an irony to be savored, though we readers will end up paying for it in the end.
Comments (0) + TrackBacks (0) | Category: IP Markets and Monopolies
August 11, 2014

Last week a group of over 900 writers took out a full-page ad in the Times taking Amazon to task for its tactics
. The letter was signed by some big names, including John Grisham and Stephen King, and it asks readers to write to Amazon CEO Jeff Bezos telling him to "stop using writers as hostages in its negotiations" with Hachette.
Amazon's previous plan had been to explain to authors just how much more money they could make by doing things Amazon's way and presumably Amazon wasn't pleased when their self-centered logic got shot to pieces. We presume this because suddenly there's a Web site, readersunited.com that is asking people to write to Hachette's CEO.
This site is pretty transparently an Amazon shill front, as anyone with a little know-how can find that Amazon has had the domain parked for some time and just decided to activate it. For reference, see "Astroturfing".
As John Scalzi points out, this is not classic astroturfing since Amazon put its name on the letter. This leads him to wonder why Amazon bothered to use the indirect domain rather than just posting the letter on its own Web site. That's a very good question, I think.
The rest of Scalzi's entry dissects Amazon't continuing use of bad/biased math, not to mention hyperbole in its arguments. He argues that this is another ham-fisted move by Amazon which has been remarkably inept at the PR side of this dispute. They may be trying to fight too many battles at once, as you can see from the news headlines: "Dispute Erupts Between Amazon and Disney" for example.
Comments (0) + TrackBacks (0) | Category: IP Markets and Monopolies
August 5, 2014
It's been a while since I peeked in on the ongoing slog of Amazon versus Hachette. A story from Jillian D'Onfro appeared last week, explaining what Amazon says it's up to in this fight.
Amazon appears to be making a numerically based claim, in two forms. First, it is arguing for a 35 (author) / 35 (publisher) / 30 (Amazon) revenue split. It points out that 30% is what Apple and its co-conspirators wanted Amazon to take. Second, it argues that its data show a price point of USD 9.99 is better for an e-book in that it leads to more copies being sold. The number of additional copies sold is high enough to more than make up for the revenue lost on each individual sale.
This is pretty transparently an effort to recruit authors to Amazon's side. Big-house authors generally get around 20 or 25% on e-book sales and Amazon would much rather have authors complaining to Hachette about "why am I not getting 35%" than complaining to readers that Amazon is making it hard to get the authors' books.
It's also pretty transparently an Amazon-centric view of the world, to which I think John Scalzi has a very solid answer in his "Whatever" blog entry:
Amazon's assumptions don't include, for example, that publishers and authors might have a legitimate reason for not wanting the gulf between eBook and physical hardcover pricing to be so large that brick and mortar retailers suffer, narrowing the number of venues into which books can sell. Killing off Amazon's competitors is good for Amazon; there's rather less of an argument that it's good for anyone else.
Furthermore, their math about selling more copies might be true for Amazon itself, but there's no evidence that it holds up for any other retailer. Making Amazon prices so cheap that other outlets can't afford to match them is, again, good for Amazon but not necessarily good for anyone else, including those authors Amazon is trying so hard to influence.
Comments (0) + TrackBacks (0) | Category: IP Markets and Monopolies
June 21, 2014
It's getting on toward silly... err, Presidential campaign season, and we'll likely see more silliness. Today's comes from
Politico, which reports on a controversy between the Washington Free Beacon and The University of Arkansas
. Significantly, the U of Ark here holds the Clinton archives, and the Beacon has been using those archives as source material for a series of stories on Hillary Clinton.
The archives have revoked the Beacon's access to the archive, on the grounds that publications in the Beacon used audio recordings from the archives without permission. In a written statement, the Archive says:
The University, however, does not tolerate the blatant and willful disregard of its intellectual property rights and policies.
This is a tricky matter, from a policy standpoint. Libraries often maintain various controls over different collections as well as enforcing copyrights held by authors of material in the library.
However, when those rights restrictions impede conversation about a controversial public figure we start adding in questions of what's in the public interest. This is the core of the Beacon's response to the Archive - the claim that their investigative reporting serves a general public interest. Which is, we should all remember, the reason copyright was invented.
Comments (0) + TrackBacks (0) | Category: IP Markets and Monopolies
June 17, 2014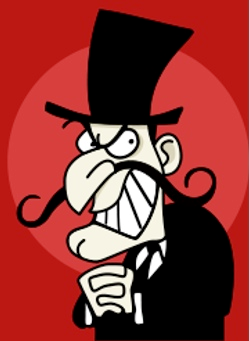 My guess is that if you're a fan of indie - or even popular but non-major-label artists, from Trent Reznor to Adele - you're about to notice. Because
YouTube has just announced that it's going to be taking down content from any label that doesn't pay up to be part of its "Music Pass" program
.
The idea is simple: you (the consumer) pay to get ad-free videos from labels who have also paid to be on the service. YouTube profits, everyone else loses. As a business model, it beats the hell out of thin gruel ad-supported, which is what the Google service has now. They want to be competing with Spotify et al, and they have the billions of yearly viewers to do it. All they need is providers (major labels) to pony up, and people to go along meekly. Because that's what you can do when you've gathered up enough eyeballs and browser clicks.
As with Amazon's exercise of its monopsony power, there's little that can be done about this except pay up, or pray for intervention from regulators. Rumors abound that the terms YouTube is offering amount to an even worse deal than the "pennies" that got musicians complaining about digital streaming services years ago. That's irony right there, but not particularly funny irony.
YouTube is pretty clearly aware of how much power it holds - witness how it forced G+ on everyone who used to comment on videos. Even today if you search "youtube comments" the top hits are "Youtube comments not working" or "Youtube comments not loading" and the like. But they just sat back calmly and weathered the storm. Now everyone thinks this is just fine and people still post their videos there. I expect exactly the same thing to happen with music videos; when you have little or no choice, complaining about it doesn't broaden your choices.
Comments (0) + TrackBacks (0) | Category: IP Markets and Monopolies
March 19, 2014
It's often the case that the reporting on a story ends with a Supreme Court decision. That's not entirely wrong, as often a decision from SCOTUS is directive and all that remains is carrying out the proper procedures in light of what the Court has said. However, in many cases there's a great deal more to it, because the Supreme Court doesn't formally settle cases; rather, they rule on questions of laws, interpretations, and novel issues. Once they've made such a ruling the case is usually remanded back down to a lower court for further proceedings, in light of what the Court has said.
Such is the case with Myriad Genetics, which is now back in lower court arguing in defense of its patents despite a unanimous SCOTUS ruling against it. Perhaps Myriad believes its own press about the Court decision being a victory, or perhaps it - like myself and several other commenters - believes that the Court got the science wrong and that lower courts might act on the basis of better scientific understanding.
So, as the ACLU blog report details, Myriad just lost an attempt to get a Utah judge to issue a preliminary injunction. Myriad is arguing that its patents still allow it some form of monopoly control on breast-cancer testing. This is almost certainly wrong, in light of the Supreme Court's decision, but Myriad's suit can go to trial even though the judge does not feel it has a high enough likelihood to success for a preliminary injunction.
Myriad continues to be opposed not only by other commercial entities but by non-profit organizations such as the ACLU and the National Institutes of Health, which believe that regardless of how any specific SCOTUS ruling is interpreted, there is a fundamental (if philosophical) interest in opposing companies that attempt to use patent-level monopolies on key health technologies. Unfortunately I think that not only is Myriad not going away but this issue will rise again as research pushes out into novel frontiers of genetic and molecular medicine.
Comments (0) + TrackBacks (0) | Category: IP Markets and Monopolies
March 3, 2014
In a move that seems to be a direct echo of the old wars around printer cartridges, Keurig appears poised to use an electronic lockout on its coffee makers.
Karl Bode calls this "DRM" but I'm not sure that's the right term. Whatever you call it, it's the same ploy we also saw back in the days of video game console cartridges of using a hardware or software check to block third-party development of reusable or replacement components. In the single-cup-coffee market these components are called "pods" and Keurig wants to force people to buy its pods rather than the (often cheaper) pods made by other companies.
It's ridiculous, it's anti-competitive, and it hasn't worked any of the other times it's been tried. But that doesn't seem to be stopping Keurig.
Comments (0) + TrackBacks (0) | Category: IP Markets and Monopolies
February 25, 2014
Following up on my earlier skepticism about the drive to add royalties to terrestrial radio, Mike Masnick over at techdirt has a story about musicians' changing relationships to streaming services.
He notes that streaming services such as Spotify appear to be paying more than any other source and that in between the person making the payments and the musicians is this giant Cartel of suck called the record labels and much of what they suck is the money that flows on those streams. Dollars you pay to subscribe to Spotify or Pandora turn into pennies by the time they reach the artist, often delayed by months or years.
Back when I wrote that piece (Nov 2012) I suggested we were still in the earliest infancy of streaming services and we should not be making judgments until we had more use, more time, and more data. If the writers Masnick is pointing to (independent musician Ron Pope and polyphonist Benn Jordan) are typical of where we are now then change and maturation are definitely underway.
Comments (0) + TrackBacks (0) | Category: IP Markets and Monopolies
February 11, 2014
Reuters reports that big pharma companies are pushing the US government to bring pressure on India over drug licensing
. The issue is not over whether or not a patent can be granted; it's just that India has some requirements that patented life-saving medicines should be subject in some circumstances to compulsory licensing. Drug companies still get to hold monopolies and make money, just not as much money.
Or, you know, they could pressure the Indian government, the US government (in secret, of course) and let more people die. Evil, soulless Mammonites. If I could I'd give every one of them the Midas curse.
Comments (0) + TrackBacks (0) | Category: IP Markets and Monopolies
February 6, 2014
Following on Adobe's DRM move earlier this week, Sony has announced it's giving up on e-book publishing.
Sony has never been a big player and there's certainly no direct line from Adobe's move to Sony's, which had to be under discussion for some time. Sony is sending its stored library of (the e-books you thought you bought but really maybe not) to Kobo. This isn't much of a reprieve for readers since Kobo is also a user of the old DRM that Adobe wants to get rid of.
Comments (0) + TrackBacks (0) | Category: IP Markets and Monopolies
February 4, 2014
Sadly, we can't have only hopeful news today. The Digital Reader reported yesterday that Adobe is planning to push everyone to a new DRM model; along the way existing readers and content will be cut off. I categorically refuse to call this an "upgrade" as Adobe is doing.
I got a good breakdown of the situation from a friend who tracks this marketplace; his assessment is that this is mostly going to hurt the smaller participants. B&N and Amazon, the two giants in this space, don't use the Adobe ACS4 that is being retired. Apple doesn't either, but for all the devices Apple sells, they sell remarkably few books and are not a major player from the publishing side. Most others who publish e-books in ePub or PDF format and want DRM use ACS4; likewise, ACS4 is available on devices like Nook where it's used by third-party publishers who want copy-blocking.
It seems that the use of ACS4 is currently required by many library contracts in order for those libraries to be able to lend out ebooks to be read on Nook devices. This means that libraries will be shut out, or will be in situations where they can't lend older books to users with upgraded tablets (and vice versa). Tablet and smartphone users are likely going to be in better shape as they'll be able to purchase new apps that support the new ACS5 standard. People with dedicated devices (other than Kindle) are going to be badly hit. People who can no longer re-download their e-books due to incompatible DRM formats may be a bit annoyed but anecdotal tales seem to show that people treat e-books largely as disposable items so this may not affect a lot of people. People who must rely on assistive devices such as audio readers (for sight-impaired persons) have my sympathy.
I refer people to my post of April 2012 in which I predicted we would see the end of the dedicated e-reader device in favor of general-purpose tablets. My time window was a little short, but I still think I was fundamentally right. That said, if you're using DRM on your e-books you brought this on yourself and my sympathy is quite limited. Stop letting other people put locks on your stuff and you will cease having these sorts of problems.
Comments (0) + TrackBacks (0) | Category: IP Markets and Monopolies
January 28, 2014
I'm not going to bore you with a rehash of
my ongoing angst over drug IP
. Instead I want to focus on a simple statement from the Chief Executive Officer of Bayer, who said in
comparing Indian compulsory licensing laws to "theft"
(go to the bottom of page 2 if you just want the quote):
We did not develop this medicine for Indians. We developed it for western patients who can afford it.
I'll just let that quote sit there for a while so you can digest it.
Keep in mind we're not talking about a tech toy, a luxury good, or even something moderately useful like a school text. We're talking about medicine. About things that keep people healthy and alive against illnesses like AIDS or cancer. Diseases don't discriminate, but apparently drug companies do and they're no longer ashamed to say so.
Dear Dr. Dekkers. I sincerely hope that neither you nor anyone you care for is ever afflicted with a life-threatening illness. I particularly hope that your privilege and fortune keep you safe from the misery of having a treatable disease but having the treatment withheld because your socioeconomic status doesn't match corporate profit margin forecasts. I thank you for helping me see which side of this discussion I should be advocating for, and I hope that somehow before you die you allow the light of human compassion to illuminate that miserable shriveled hole where you have apparently locked up your soul.
(h/t to Glyn Moody on techdirt, where I saw this first.)
Comments (0) + TrackBacks (0) | Category: IP Markets and Monopolies
December 31, 2013
In a move that should surprise approximately nobody, the Author's Guild has announced it plans to appeal against the the Google Books decision that came down last month. They are also unhappy about printing presses, but decided to defer action on that issue.
It has become increasingly obvious that a move to lock away knowledge because somewhere there might be someone who some day might somehow profit from it is stupid, regressive, a waste of peoples' time and money, and on and on. People of all sorts - not excepting Author's Guild members - benefit from the trove of research materials. If the Author's Guild has concerns (as I do) about giving too much control to one entity doing the digitizing work then it would behoove all of us to negotiate better terms with that entity rather than continuing to drag this thing through the court system.
Sadly, we live in a world where no one speaks for us. The Guild fights for what it thinks its members ought to have, and Google makes the commercial decisions it expects to bring the most benefit. If one or the other of those things happens to be good for the public domain that's at best a fortunate accident.
Comments (0) + TrackBacks (0) | Category: IP Markets and Monopolies
December 30, 2013
In a blog post titled "The CAFC Got it Wrong"
, Lawrence Stewart discusses a plan to ask SCOTUS to wade back into the patent and patent-obviousness waters.
Given what a hash they made of 101 and 103 last time I'm not encouraged
but the losers in this case - for whom Stewart works as a consultant - appear to have no other option as the CAFC has ruled against them in Soverain v. Newegg.
The patent at issue here is sometimes referred to as "the e-commerce patent", U.S. Patent 5,715,314. This patent is quite old in Internet years, as it's one of the first filed by a company that was then called Open Market - Soverain now holds Open Market's IP and uses it inside its own current-generation Transact e-commerce system. They sued Newegg contending that the retailer violated the 314 patent and the case has been winding along for years.
The 314 patent is a venerable piece of work. Unlike many of today's software patents, the 314 application included the entire source code and after multiple re-examinations the patent has hundreds of prior art citations. If more software patents were held to that level of rigor we'd have a lot fewer problems, in my opinion. However, the question here isn't its venerability, it's obviousness. Courts asked to rule on obviousness claims can't make judgments based on current understanding. Today HTTP has been around forever and there have been many advances in the art and science of working over stateless protocols. But for someone to claim that the 314 patent discloses something obvious (and therefore invalid) they must rule that it was obvious when the patent was filed. That's a tough job.
Dr Stewart, one of the original founders of Open Market, contends in the blog post linked above that up until recently courts got it right. The 314 patent was not obvious at the time, and it met stringent criteria for validity and usefulness. It has been upheld at trial several times. Recently, however, the CAFC issued a final ruling that two of the claims in the patent were obvious. Soverain has asked the Supreme Court for certatori and Newegg naturally opposes this.
The case is extra-special complicated because there appear to have been legal irregularities in the way the case was handled, not least of them a 17-month delay between oral arguments being heard and a ruling being issued. There are also Seventh Amendment-related issues here as each side makes competing claims about what should and should not have been the subject of a jury trial. Even if SCOTUS takes the case it's entirely possible (I would say likely) that they would not touch the intellectual property issues before settling the procedural and 7th Amendment issues.
Comments (0) + TrackBacks (0) | Category: IP Markets and Monopolies
December 21, 2013
Not content with keeping scientific publications off central sites like academia.edu
, Elsevier now appears to have started
going after individual researchers' personal sites, usually found at their home university or institute
.
Mike Masnick's Techdirt piece from yesterday highlights an incident in which researchers at the University of Calgary in Canada were notified that they had posted their own research papers in violation of Elsevier's copyrights. Andrea Peters at the Washington Post reported that the campaign against authors was alive in the US as well, noting that UC-Irvine and Harvard had gotten takedown notices from the publishing dinosaur.
Mike Taylor at svpow.com hits back at Elsevier, saying
Whatever feeble facade Elsevier have till now maintained of being partners in the ongoing process of research is gone forever. [...] Elsevier have declared their position as unrepentant enemies of science."
As someone who made his living in research for many years before the Web and a few during its infancy I have to agree. The Web changed everything in terms of how knowledge is spread, how researchers learn about others' results and share their results, and in terms of the ability of new students, young graduates, and even the general public to access scientific knowledge. Elsevier is desperately trying to cling to its 1980s-style model of control in a 2014 world.
Happy holidays academics! Have a lump - of coal or on your head, take your choice. Anyone who submits a paper to an Elsevier publication after this deserves what they (don't) get, but I feel sorry for those who now have to wonder if they're about to be named defendants in "the mother of all copyright battles concerning fair use."
Comments (0) + TrackBacks (0) | Category: IP Markets and Monopolies
December 17, 2013
ISRI, who I mentioned briefly back in October
sent me another press release, this one declaring victory in the cellphone unlocking tussle. They're happy the FCC and telecoms have come to an agreement. Having looked at the agreement I think this is making lemonade of lemons, as
the carriers have grudgingly given up the tiniest fraction of ground and the FCC has given up pursing actual full customer freedom
.
Under the agreement you're allowed to unlock when a service contract ends. Most contracts are for 18-24 months or more, so you might get to jailbreak your phone years after you buy it when your contract runs out. But really how many people do you know who let their contracts run out and keep their phones? Most either renew to keep hold of tasty sign-up incentives that go away if the contract expires, or buy a new phone and get a new contract.
The net effect for consumers will be that virtually nobody can jailbreak their phones (legally) and people will still keep doing it illegally, usually shortly after they get the phones. This may be a "victory for recyclers" but it's a shabby deal for consumers. Unless, of course, you're outside the US where this sort of nonsense isn't tolerated.
Comments (0) + TrackBacks (0) | Category: IP Markets and Monopolies
December 12, 2013
Earlier this week Polygon reported that a copyright blitz has begun against a variety of YouTube content related to or showing gaming material
. Words like "blitz" and "copyright notice storm" are appearing around the Web as journalists try to figure out what suddenly caused YouTube to send out tens of thousands of copyright notifications.
The affected content includes everything from straight-up reviews of games to how-to/strategy guide videos to the wildly popular "Let's Play"-type productions. It's been rumored for some months that YouTube would be going after some of the most egregious video producers, people who put more or less raw game footage online without any added commentary or consumer value. But this action appears to have been much more widespread than anyone expected.
To make matters worse, video owners are reporting that some of the copyright claims appear to have originated with entities that have no connection to the claimed content. It's not clear if this is a malfunction in YouTube's automated Content ID system - which is essentially what YouTube is claiming - or if it's greedy actors jumping on a bandwagon. False copyright claims are not just a problem for the video producers, as Polygon reports that some gaming companies such as Capcom do not want to see other entities trying to claim copyright control over Capcom gaming property. Other major gaming companies such as Ubisoft and Blizzard have tried to reassure video producers that this was not their doing and urged people who have gotten these notices to contest them.
This incident is calling new attention to the murky areas in which this content lives. Nobody is disputing that the gaming companies own the source gaming video and audio material. Nobody is disputing that some of these video producers make money through selling ads associated with their videos. But that doesn't tell us what's legal and what's not. Some amount of this material is likely to be covered under fair use. Other video material may use a sufficiently small amount of copyright content as to be judged non-infringing. Still more of the video material adds value or is transformative in ways that courts have generally found to be acceptable.
Beyond the legal questions there are also practical questions. Gaming companies get, essentially, a lot of free advertising through third-party-produced gaming videos. Sometimes those videos can be the top search results because people like them and link to them more than to official videos. High search-result ranking is also a value. Practically, then, does it make sense for gaming companies to try to rein in people who are encouraging others to play those companies' games?
Judging from the game companies' responses they seem to think "No," which has led (at least as I read the gaming buzz) to a lot of rumors that YouTube is just actively covering its ass in case of future claims.
Comments (0) + TrackBacks (0) | Category: IP Markets and Monopolies
December 7, 2013
I got a message earlier today that
Elsevier has started sending takedown notices to academia.edu
. While technically within its rights to do so, this is a dickish move by Elsevier that will hurt the professors, students, and researchers involved in producing some of the best quality academic work.
In case you've forgotten, the system works like this: Elsevier controls the publication of major journals. Academics submit (and often pay a fee for the privilege) to these journals, where other academics give Elsevier their free labor as editors and reviewers. Having gotten all this for free, Elsevier then turns around and charges universities exorbitant sums for subscriptions to these journals, all the while prohibiting the people doing the actual research work from "publishing" their work elsewhere, which includes posting it on Web sites.
For the most part, Elsevier has turned a blind eye to private non-profit publication by the researchers. At least, up to now. But according to the letter reproduced on svpow.com, academia.edu has been served with takedown notices for papers that Elsevier now owns copyrights to.
Academia.edu is positioned as a proponent of "open access to academic literature" and does not mince words in its frustration, calling Elsevier's move "...upping the ante in its opposition to academics sharing their own papers online." It is, to say the least, petty and dickish. Elsevier has the legal right to antagonize the people who provide the fuel for its engines, but I cannot for the life of me figure out what they think they will gain by doing so.
And because it has been about 10 months let me repeat my mantra: Hey, academics! You handed Elsevier the whip that it is now using to flog you. Clean up your own tenure-track house and this problem will solve itself.
Comments (0) + TrackBacks (0) | Category: IP Markets and Monopolies
November 21, 2013
Digital Music News has an interesting summary graph, taken from the Consumer Federation of America, showing where (musical) artist income is being generated. The data are combined from several sources, and includes best-guess estimates of earnings by unsigned artists since there's no central place (except maybe the IRS or the NSA) where all those transactions could be found.
The graph normalizes everything to 2012 dollars, which is great, but doesn't include best-fit trend lines, which is a shame. My eyeball estimate is that things overall got about 30% worse in the decade 1999-2010 but may have stabilized since then. It will be interesting to see what perennial complainers like Dave Lowery have to say about these data. Digital Music is certainly quick to argue that "...publishers of recorded media may lose for piracy, whereas artists may gain from piracy."
As I've said so many times before, I'm unconvinced and would like to see more. Yes, that's what my intuition says, but data should trump intuition.
Comments (0) + TrackBacks (0) | Category: IP Markets and Monopolies
November 15, 2013
In a blog entry on her recently revitalized personal Web site, Vi Hart lays out her reasons for leaving YouTube. It boils down to what a friend of mine (an ex-Googler) calls "the plusterfuck". Google+, Google's attempt to be Facebook and Pinterest and every other social network, has become the chosen replacement for YouTube comments. The result is horrible, and many popular YouTube presenters are either leaving or turning off comments on their videos.
We've talked about how Amazon being a monopsony is a bad thing for e-books. Although many people write and (self)publish e-books, being forced to do so through Amazon's platform puts them at the mercy of Amazon's business purposes. Those business goals might or might not line up with what readers and writers want. Likewise, there are probably hundreds of millions of people who post videos to YouTube, but for them to reach their audience they have to go along with whatever policies Google chooses to put in place.
I don't think anyone ever claimed YouTube comments were a good system, but it seems to be pretty universally understood that the wholesale replacement of a bad system with another bad system has made things even worse. This is going to hurt a number of people who are trying to use YouTube channels for their businesses, and outside of boosting Google's ad revenue and maybe injecting some life into their flailing social network experiment I don't see what value it brings.
The parallels between this situation and the brewing storm over net neutrality are obvious to me; are they as clear to everyone else?
Comments (0) + TrackBacks (0) | Category: IP Markets and Monopolies
November 11, 2013
Yes, your Honor, they do.
According to The Merc, U.S. District Judge Lucy Koh uttered those words as she presided over another of the pretrial hearings for the upcoming Round 2: Apple vs. Samsung sumo match
.
In order to get here, we first had Apple convince a jury that Samsung had infringed Apple patents. The jury returned a billion-dollar damages verdict, from which Judge Koh slashed nearly half, ruling that the jury had improperly figured the damages.
Now the two sides will present their cases to another jury, which will render a decision that will immediately be appealed. I mean, c'mon. You know it, I know it, Judge Koh knows it, and so do the lawyers involved, who have got to be laughing their asses off over the champagne-and-caviar meals that this case is buying them. In theory the jury will be deciding how much Apple is owed and how that award is based on the infringing products. In reality, this battle is a proxy for fights yet to come as both sides will be eager to prove IP points about their current product lines.
Comments (0) + TrackBacks (0) | Category: IP Markets and Monopolies
October 15, 2013
Earlier this year I noted that the Chinese marketplace was awash in knock-offs and outright copies of American products
. That's not likely to change soon, but it may be leaning toward being less accepted.
I got a PR notice that the French fashion/design house Louis Vuitton is in the process of doing a deal with Taobao, one of the largest open marketplace sites in China, to handle the appearance of counterfeit items. I can't read the original, but commenters have compared Taobao to both Amazon (with its individual sellers' marketplaces) and eBay. It's a very large marketplace, where small dealers find customers, and people sell and re-sell individually.
Such a large distributed environment makes IP policing a potential mess. Few entities have the resources to enforce trademarks and copyrights against tens of thousands of individuals, and unless you're as batshit crazy as the Cartel you don't want to engage in mass lawsuits. What Louis Vuitton seem to be heading toward looks more sane, though with caveats: a notice-and-takedown procedure. L.V. will no doubt be responsible for searching and scanning the postings and delivering notices to Taobao to take down sales listings. Taobao will in turn have to be responsible for telling users what has happened and may also be responsible for policing users (accounts) that get a bad reputation.
This is definitely a better approach than wholesale lawsuits but the devil of any such system is in the details. What right of appeal do individuals have? What safeguards are there against malicious use of the system - imagine rival sellers who abuse the notifications to hamper competitors. What sort of auditing will be conducted to ensure that Vuitton are taking proper care with sending notices? We've seen a multitude of abuses of such systems in the US and I imagine the same bad behaviors will be repeated here.
That said, the most interesting question to me is whether this sort of agreement represents a sea change in how the Chinese marketplace is regarded and treated. As I noted in the earlier post, there's a theory that marketplaces evolve. America has evolved from IP upstart to IP corporatist; China is widely regarded as having been an upstart but if the theory is right then at some point it, too, will begin to evolve. I guess we'll see.
Comments (0) + TrackBacks (0) | Category: IP Markets and Monopolies
August 25, 2013
To the great surprise of just about everyone in the gaming industry, Electronic Arts (EA) announced something it's calling the "Great Game Guarantee". If you buy a digitally downloaded game through EA's online store "Origin" then you may be able to return that game after a limited amount of use. At present that appears to be 24 hours after you open the game or up to seven days if you never played it.
This is on the one hand a small step - we still need a true marketplace for honestly resellable used games. EA's program is so far only available on a limited number of titles in certain countries, though the country list appears to be growing. And the time period is really oriented around returns rather than resale - if you bought something by mistake, or you opened up the game and said "Hey, this isn't the kind of game I thought it was" then you can potentially return it. There's no way (unless you're some kind of sleepless fanatic) to play through an entire game in 24 hours just so you can return it.
The most surprising thing is that this move is being made first by EA, who are currently not very popular with desktop/core gamers due to some past behaviors. Reputation aside, EA are not known as risk-takers and being first in any marketplace with a new strategy always carries a certain risk. The question of 'why would EA do this' is the subject of a lot of current speculation.
My personal opinion is that they've seen they're losing ground. Origin ranks well below Valve's Steam service and may even be trailing non-game-company services such as Amazon's digital downloads and Green Man Gaming. EA needed to do something to break out of the pack and this move is likely to get them some notice. Whether it leads to a shift in customer buying is less certain. Valve could easily choose to copy this program or even improve on it (one hopes). The fact that a big name has taken this move first means lesser companies may have both more room and more impetus to try out returnable or maybe even resaleable game policies, which we sorely need.
Comments (0) + TrackBacks (0) | Category: IP Markets and Monopolies
August 20, 2013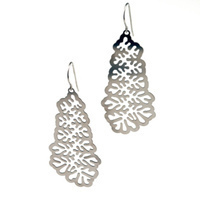 There's a very good chance that manufacturing is about to be hit by a wave of disruption - including illegal copying - similar to what hit the digital music business when Napster burst into mass consciousness.
Back in February, VentureBeat predicted that soon any 3D object in the world could be scanned, converted into an instruction file, and rendered on a 3D printer, "meaning that anyone will be able to own just about anything, almost for free."
The obstacles to this happening are largely the costs of the scanning and printing technologies, both of which are dropping like rocks. The rather unsubtly named "Buccaneer" from "Pirate3D, Inc" held a successful Kickstarter a couple months ago, raising USD 1.4 million from 3500 backers. Their stated goal is to produce a 3D printer that would retail for about 15% of Makerbot's current 2200 cost, putting it in much easier household reach.
The price of scanners is also dropping fast, as Quartz pointed out earlier this month. This one-two punch more or less makes it inevitable that if something can be scanned and printed it will be.
What we do about that is going to be anyone's guess. Congress can't even update laws to keep up with changing cellphone technology - there's no hope that the law will be able to keep up with a whole new emerging technology. That will almost certainly lead to a hodgepodge of judicial rulings and cases that drag on for years. Unfortunately, the people most likely to be hurt in the upheaval are not large entities that make physical objects in bulk - they'll lose a few sales but mostly won't care. The people who will be most hurt will be small manufacturers and artists - the people who depend on one-off sales and production of rare objects to make a living such as N-E-R-V-O-U-S whose ammonite "interphase earrings" are pictured above.
I don't have any good answers, but the sense that the little guy is going to get socked by this really rubs my "artists should get paid" sensibilities the wrong way.
Comments (0) + TrackBacks (0) | Category: IP Markets and Monopolies
August 10, 2013
And copyright maximalism put it there. In The Atlantic Rebecca Rosen sums up the problem in a short piece with the long title
"The Hole in Our Collective Memory: How Copyright Made Mid-Century Books Vanish"
.
Rosen's piece is a follow-up to an item she wrote last year based on research by Paul Heald, a law professor at the University of Illinois. Heald - using software that data-mined Amazon's offerings - compiled statistics that sorted the availability of books by year of publication. You can see the results summarized in two graphs of the article.
It's a truism that more books are being published now than ever before, but in general that's part of an accelerating upward trend. Therefore, you ought to see a relatively steady upward rise in titles available by year. In fact, what you see is a virtual desert with, for example, twice as many books copyright 1850 being on offer as those with copyright 1950. Heald also attempted to control for some of the biases in his sample as well as for the fact that older titles are often present in multiple editions.
The inescapable conclusion is that works still under copyright are vastly underrepresented in the sample. Because someone holds the copyright that someone can decide at their sole whim whether or not to make a title available. Most often, it's "not". As a result, copyright and the profit motives that are associated with it have acted to make millions of titles disappear, creating this hole in our collective knowledge.
In the final graph, Heald attempts to adjust for the relative effects of increasing number of books published per decade, again normalized. The result is painfully dramatic - books under copyright that are more than a few years old might as well not exist. Anyone who wants to argue that copyright, and particularly the ongoing extension of copyright term limits, is a benefit needs to explain how that benefit is going to accrue to copyright holders who use copyright like a 7-Eleven safe: things go in and not even the employees can open it.
Comments (0) + TrackBacks (0) | Category: IP Markets and Monopolies
August 7, 2013
If you haven't already seen it, head over to Boingboing and watch Cory Doctorow talk about the natural alliance of authors and librarians. One of the biggest challenges, as Ben Bradford noted in a piece last year for NPR is that e-books suck for libraries because they're ridiculously expensive.
Libraries often pay five or more times the retail price for their e-books, and have to accept ridiculous limitations on what they can do with the books they've rented (not bought, don't be fooled). The rental agreements specify things like how often a library can lend an e-book, or a time limit after which the rental agreement ends and the library no longer has any rights to the e-book.
Can you imagine libraries accepting similar sorts of rental agreements on their physical collections? Why do libraries put up with this sh*t from publishers? Well, e-books are popular for one thing. The readers are in high demand and patrons seem to like the convenience factors that e-books bring. For another, libraries are increasingly positioning themselves as one-stop information centers for patrons. Internet connections and job search assistance have joined more traditional author days and reading clubs at many libraries. You can't be all things informational and skip e-books entirely.
But that doesn't necessarily mean buying into the big publishers' licensing terms. In an update for Morning Edition just a few days ago, Lynn Neary noted that some libraries are trying a variety of solutions. Some are just flat-out not buying the expensive and highly restricted best-sellers. Some are skipping the DRM-encumbered offerings entirely in favor of less restrictive titles that are often acquired directly from independent publishers or authors. Librarians can act as signposts, pointing people toward titles that don't have big marketing budgets behind them, but that will appeal to many readers' tastes.
And the big teaser? Libraries, if pushed hard enough, may just get into the publishing business themselves. I hope the Big 5 publishers take notice. This conflict is not good for anyone, least of all the readers.
Comments (0) + TrackBacks (0) | Category: IP Markets and Monopolies
July 17, 2013
NPR's Planet Money podcast has an excellent skim over the new shape of the music business in their episode "Top of the Charts (Econ Remix)"
. They look back at the days when hit songs were manufactured and burst by the week and the means of marketing and selling were narrow and well-understood.
This contrasts with the current marketplace in which there are still hits and still top of the pops, but the ways you get there are much more wild, wide, and varied. There are placements on cult favorite television shows, there are viral videos, there are Twitter hashtag campaigns, and on and on. Most interestingly, these non-traditional methods have led to the top two pop songs this summer being tunes that were released one and two years ago. This kind of length of time and, frankly, randomness tends to lead traditional marketers to tear their hair out.
But it marks the new reality and major labels are adapting to this - they're flooding social media, recycling old tunes by artists that are suddenly popular, crossing genre boundaries and trying to ride the tiger. Labels have slimmed down - backing and promoting fewer artists - but just maybe they are figuring out there are other ways to manage music beyond the "sell millions on first release or you're gone" model. Hits will still happen, record companies will still look for that million-seller, but just maybe a dozen years after getting blindsided by Napster the ship has begun to turn.
Comments (0) + TrackBacks (0) | Category: IP Markets and Monopolies
July 10, 2013
The answer is "We don't really know, but probably not". My favorite gaming news commentator, TotalBiscuit, takes on this question in the first segment of his latest "Content Patch" video. Nintendo have once again put their foot in it (like they did back in May) trying to restrict live-streaming of a competitive tournament using one of their games.
He mentions the case of Allen v Academic Games League of America which was appealed to and decided by the Ninth Circuit back in 1996. It applies to board games and the issue appears never to have been decided nationally, but the appeal affirmation touches on issues of whether public play is a derivative work or an impermissible public "performance" and concludes that neither doctrine applies.
After getting soundly thrashed on Twitter and Reddit Nintendo appear to have reversed course, which is good but as TB says this is further evidence of just how out-of-touch Nintendo have become. Well, actually he calls them "total dumbasses" but that's his style and it's why I like his videos.
Comments (0) + TrackBacks (0) | Category: IP Markets and Monopolies
June 18, 2013
I found a couple of pieces online related to past posts, and thought they were worth sharing.
First, I continue to noodle around the idea that the vast majority of creative people aren't making (enough) money and that's been true for a very long time. Then up pops an item from NPR's Planet Money blog that shows how the 1% in performing entertainment are hoovering up an ever-increasing share of the concert dollar.
Pitched as a piece about income inequality, it takes off from a talk by Princeton economist Alan Krueger in which he argues that "The music industry is a microcosm of what is happening in the U.S. economy at large." More depressingly, it appears that the technology that ought to be democratizing and spreading wealth is instead contributing to this distortion. That, and simple luck.
Technology plays its part by spreading the most popular (and most produced and most solidly funded) material the most widely. You're simply more likely to be exposed to the already popular stuff because money buys the tech that gets it out there. As it always has, I think.
Luck comes in because of network effects. People will (despite their protestations to the contrary) tend to gravitate to things that appear popular. If you have the good fortune to get early downloads, early thumbs-up, and appear to break from the pack first you are going to gather more attention, more downloads, more likes and the spiral is going to build. Technology factors into that by making the entire system of downloading and rating more visible, which drives more herd behavior and so on.
Second, you may recall that last month I noted that the fashion industry tends to build on copying, and does so successfully. A friend linked (for other reasons) a long post by comedian Patton Oswalt in which the first topic is "Thievery."
Like in fashion there's no IP protection for comedy. You can't copyright a joke, and it's certainly true that many performers use each others' material. Sometimes that's conscious, sometimes it's accidental. The public may even hear about or know people who make a living writing comedy material for well-known humorists like David Letterman or Jon Stewart. However, this has led to what Oswalt identifies as a massive public misperception - that all comedians "steal" and that "nobody" writes their own material.
In fact, the majority of working comedians write, or try to write, their own humor. A comedian's value is a combination of the material and the delivery. Some people are good writers but lousy performers; some people can really hold an audience, but produce poor original material. But as in any other career the people who are bad at one thing either get better at it or they get out of the business. Maybe they hire writers, or pay for stage coaching, but either way the goal is for them to produce more and better original acts.
Along the way, though, they have to deal with the people Oswalt identifies as the thieves. People who scoop up another comedian's jokes wholesale, sometimes even to the point of copying entire segments of someone else's act and then passing it off as their own. Without the ability (or money) to protect their work, comedians often have no choice but to wait until the thieves flame out. If you're stealing someone else's material to help you move up eventually you're going to reach a level where you're expected to produce. If you don't have original material then you can't produce, and you flame out, much like any other person who has cheated their way through life.
It's an interesting way to think about illegal (or at least unwanted) copying: can we create situations in other areas where unwanted copying isn't policed by restrictive technologies (DRM) or by restrictive laws (CISPA/TPP), but contains within itself the seeds of its own demise?
Comments (0) + TrackBacks (0) | Category: IP Markets and Monopolies
June 13, 2013
Trying to guess Netflix's content economics
seems to be a popular pastime this year; however, as Felix Salmon describes, these analyses are missing the forest for the trees. The latest entry in this game is
a nicely written in-depth piece by Matthew Ball for Ivey Business Review
.
Ball looks at the cost of Netflix producing original content, and in particular what do those costs pay back in terms of building Netflix's subscriber base. This is a natural follow-up to Netflix's recent restart of Arrested Development. The show built up a following while it was on Fox but those who still want more now go to Netflix to get it. Ball goes deep dive, calculating things like Netflix's cost-per-minute and then comparing the value of paying Netflix solely for a specific piece of content you want (like Arrested Development) versus paying for other kinds of specific desired content such as a first-run movie.
These are great numbers, but I think they fundamentally miss what's going on, as Felix Salmon analyzes in his blog post today. I don't think anyone calculates the cost-per-minute of an entertainment offer, even subconsciously. The question is really can I get what I want there, and how much am I paying for what I want? Sure, some of the ongoing wave of cord-cutting is due to people not wanting to pay for big packages in order to get the specific content they're interested in. But that's big-view stuff, not the numbers that Ball is analyzing.
Salmon makes three points I think are worth keeping in mind. One is that original content is not just there to draw new subscribers - it's also a way to keep current subscribers. Netflix suffers from tremendous subscriber churn and the cost of acquiring subscribers has to be high.
Two is that Netflix is essentially bent over a barrel by the Cartel right now. If they appear to be making more money, then the broadcasters just hike the license fees to siphon off that revenue. Ball notes that Netflix had to pay fees of over USD 1.3 billion (yes, billion-with-a-b) in just the first quarter of this year. And I'm sure those fees are going to go up. No matter how expensive it may be to produce original content Netflix can be sure that it alone has control over that expense and isn't going to turn around and find its costs have doubled next quarter because of someone's external decision.
Third and finally, Salmon argues that Netflix isn't playing a quarter-to-quarter or even year-long game. Here's the money quote:
[Netflix wants] to become HBO faster than HBO can become Netflix
Exactly.
HBO, with its disastrous response to demand for Game of Thrones
, showed how badly it misunderstands new media models. Netflix isn't exactly an agile start-up, but they have the potential to beat HBO at this game if the cable giant sits back and continues to do nothing. With a library of high-quality original (again, licensing-free) content on hand, Netflix will be in a much stronger position to keep customers engaged and paying those all-important subscription fees.
Comments (0) + TrackBacks (0) | Category: IP Markets and Monopolies
May 29, 2013
It's been a while since I've seen another of
the "Internet streaming is killing cable" stories that were popular last year
. Today's entry comes from
Chris Rancourt on Pando Daily and is based on the premise that streaming video has already killed cable
. Yeah, maybe.
In fact, Rancourt's body text is more circumspect than his lede, saying "...we might be heading into a world where streaming killed the cable star". Yeah, maybe. It's true that online subs cost less, and it's true that Netflix's latest numbers look good, though profits remain elusive. The kicker is still original content which right now is looking good for Netflix and causing other streaming sites to jump in with both feet. That doesn't automatically spell demise for cable, though, which still holds important trump cards like exclusive live sporting content and first point of access for traditional broadcast channels.
Rancourt thinks we'll see major shifts in digital entertainment in the next few years. I disagree - I think we're going to see several years of tentative experimentation as companies hunt for profitable models and advertisers try to figure out how to deal with the extreme audience fragmentation that online streaming brings. It's always possible someone will come along with a game-changing plan, but my bet is that the next few years look more like a muddle than a major shift.
Comments (0) + TrackBacks (0) | Category: IP Markets and Monopolies
May 17, 2013
The games comment sites are a bit buzzed this week as Nintendo has made a very heavy-handed move to claim so-called "monetization" rights on fan-created content.
The basic idea is that if someone makes a video of themselves playing a Nintendo game and uploads it to YouTube any ads shown with that video will be of Nintendo's choosing and revenue from it will flow to Nintendo. Ads may appear beside the videos or actually be inserted before and after the video when people go to play it.
The problem here is that "Let's Play" style videos are a pervasive form of information and sharing throughout the industry. I did a quick YouTube search for "let's play" for this blog post and got back over 9.1 million hits. People create these videos to show off their skills, to highlight interesting things they've seen such as game "easter eggs", to provide guides or walk-throughs, or just to share a bit of fun with friends. There are a few professional or semi-professional games writers who use this style of video to promote themselves or their channels, but they are a tiny minority of that nine million.
Nintendo has positioned its action as a gentler approach; rather than trying to ban content related to Nintendo games, they just want to make money off it by changing the video that an individual uploaded. Yeah, um, guys that's not a whole lot better. It also comes across as cheap and lazy - rather than creating content for YouTube that fans and players would want to watch, Nintendo is just taking over other peoples' content.
It's probably legal for them to do this - Nintendo clearly owns the game, though they don't own the gameplay. It's true that the valuable content of these videos is the gameplay rather than the game itself, but I doubt that would hold much water if this ever got in front of a judge. But that's a sideline: the real point is that it's a terrible PR move for a company that's already struggling to get its new console accepted by players and developers.
Comments (0) + TrackBacks (0) | Category: IP Markets and Monopolies
May 8, 2013
Comments (0) + TrackBacks (0) | Category: IP Markets and Monopolies
May 3, 2013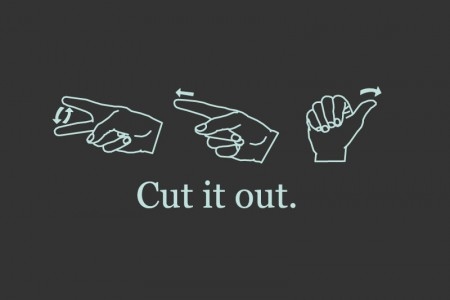 Julie Crisp, Tor's UK Editorial Director, took to their blog to post about some results of their one-year anniversary being DRM-free
. The key headline is that removing DRM did not appear to increase the illegal copying of Tor e-book titles.
When I posted about this back in December, I noted that we didn't have financial data to support this decision on Macmillan's part. Those data are key, because even though it's clear - and Crisp's column reinforces this - that removing DRM delights both authors and readers - it's still a business. Tor and Macmillan need to continue to make money in a DRM-free model, or they won't be in a position to publish books. The news that removing DRM didn't affect copying should be a wake-up call to the industry.
It's important to remember that despite its meteoric rise in the past few years, self-publishing is not (yet?) a true alternative to major publishing houses. It's a complement. Publishers are often focused on 'name' authors, and blockbuster publications that can get placed on visible list like the NY Times Bestsellers and can bring in large dollars. That shuts out a lot of smaller-audience and specialty publications that can do quite well in the self-published marketplace. So, yay self-publishing, particularly since that avenue tends to be DRM-free from the word go.
But we have not yet seen any other big publisher follow in Macmillan/Tor's footsteps and that's just ridiculous. Look, guys, DRM isn't helping you, it isn't securing you any sales, and it is locking you in and your customers out. Cut that out.
Comments (0) + TrackBacks (0) | Category: IP Markets and Monopolies
April 23, 2013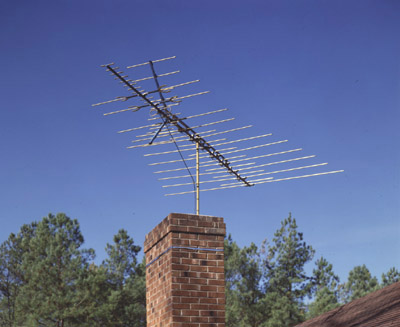 "Aereo's very existence is testimony to the silliness of the status quo" - or
so says Felix Salmon in a blog post this week
. Salmon joins the lineup of those predicting the death of broadcast TV, a scenario about which I'm not entirely certain.
See the analysis by Skip Sauer that I linked to back in January
.
Using Aereo's odd business model as a jumping-off points, Salmon looks at the reality that what we currently think of as "broadcast" television channels are currently getting more revenue from retransmission fees paid by cable companies than from direct advertising (though he doesn't provide data, which would be nice - anyone got those numbers?). If that's really true then these companies could potentially just shut down broadcasting which would kill Aereo without having to win court battles. Doing so would also give them more leverage with the cable companies.
If broadcasters aren't going to use that spectrum, who will? Salmon believes that the spectrum will be auctioned off and bought mostly by cell and wireless data providers. This would, he says, "create more value." I'm not sure for whom this value would be created, though, and I should point out that as long as high-speed Net penetration in the US remains as crappy as it is (not universal, non-competitive, and stupidly expensive) then the idea of just handwaving away broadcast looks remarkably parochial. Sure, if you live in NYC like Salmon does (or near Boston as I do) then the loss of broadcast isn't something you'd notice. Drive an hour or two away from those major metro hubs, though and you bet there are a lot of people who would be well and truly pissed off if broadcast suddenly vanished.
Comments (0) + TrackBacks (0) | Category: IP Markets and Monopolies
April 9, 2013
Comments (0) + TrackBacks (0) | Category: IP Markets and Monopolies
April 1, 2013
After last year refusing to shut down Redigi on the Cartel's say-so, Manhattan District Judge Richard Sullivan has handed a win to Capitol Records on almost all counts. Sullivan's decision (PDF here) is a grant of summary judgment after oral arguments on the motions were heard last October.
(thanks to Doug Pardee for the pointer to the decision PDF)
Sullivan's ruling appears to rest on his belief that Redigi in fact creates new copies of the digital files, despite its efforts to avoid doing so. Creating a new file would of course be an infringement and thus would not invoke the first-sale rights. The Reuters story indicates that Sullivan's ruling takes this into account - specifically Kirtsaeng - but the question still remains. If Redigi can attack the core conclusion of making a copy, they may still be able to operate under first-sale doctrine.
Unfortunately, Redigi does not have big-name deep-pockets backers like Aereo so if they are going to continue this fight it's going to be an expensive proposition. At press time they weren't revealing their next move, but honestly they're going to be on the hook for big bucks no matter what since Capitol is sure to press for large damage sums at this point.
Comments (0) + TrackBacks (0) | Category: IP Markets and Monopolies
Somewhat to my surprise, Mike Schroeder of Aereo wrote to me today to let me know that they had won a round at the Second Circuit. Specifically, the Circuit ruled that there was no evidence that the Cartel was likely to prevail at trial which would support a preliminary injunction.
This means things move forward on two fronts: without an injunction that would shut it down, Aereo is free to go on building its business. However, as Stelter points out in that Times story, the next step is almost certainly for the studios and networks that wanted the injunction to go to trial. Just because two of the Second Circuit's judges didn't feel an injunction was warranted is no guarantee of a win at trial and even if Aereo wins there it will almost certainly land back at the Second as the Cartel will appeal a loss again. As I noted last year, this case appears to be bringing the nutcases out of the woodwork, but I don't think the Cartel is being particularly nutty here. They're just trying to use their deep pockets and shark teams of lawyers to wear down Aereo and its backers.
The ultimate stop for this case is likely to be SCOTUS, which is going to have to decide if the so-called "Cablevision loophole" on which Aereo has carefully constructed its business model is valid.
Comments (0) + TrackBacks (0) | Category: IP Markets and Monopolies
March 25, 2013
I'm pretty sure I'm indebted to Warren Ellis for this pointer: The Private Eye comic. It's a story-based comic by Marcos Martin (Daredevil, Spiderman, art) and Brian K. Vaughan (Saga, Ex Machina, writing) that is being put out in DRM-free, pay-what-you-think-it's-worth style. You can preview on the site, or direct download the unencumbered files. The creators are quite honest with a simple pitch: you pay us to make this comic and we'll make more. There's no charity or fancy rewards. This makes it much more like NoiseTrade, except for visual artistry. It's refreshing to see more people trying out these new models and I wish Martin and Vaughan well. If their creative style appeals to you (and I think many Warren Ellis fans will see the connections) then click the big blue "Buy Now" link at the bottom.
The only thing I'd like is a little more clarity in pricing. It would be nice to see a suggested price, or average price paid information (a la Humble Bundle). This series could go up to 10 issues, at 32 pages per which is a pretty hefty output but it's not clear whether you're paying now for the premier issue or subscribing for the whole series. Obviously people are free to choose the option that they like, but guidelines and suggestions would help me, I think.
Comments (0) + TrackBacks (0) | Category: IP Markets and Monopolies
March 19, 2013
According to a Reuters story earlier this month filed by Anupama Chandrasekaran, an appeals board in India has upheld a scheme permitting a generic local version of a patented anti-cancer drug to be manufactured. The local maker, Natco Pharma, is required to pay the patent owner Bayer AG, a 7% royalty on its sales but will be allowed to continue vastly undercutting Bayer's monopoly prices.
Natco's manufacturing is protected under an Indian national compulsory licensing scheme that follows the guidelines set out under TRIPS, a WTO-governed international trade agreement. Bayer has said that it will continue to fight against Natco and other country-local producers who are targeting lower-income buyers and in the process disrupting big-pharma international monopolies.
As I've made clear in the past, my sympathies in these cases are divided. Development and testing of drugs is a socially valuable but intensely expensive undertaking. Until and unless governments are willing to shoulder the entire burden of this process we must rely on commercial companies to do it. These companies need to be compensated for their costs of research and development and they need to make profits to stay in business. It's not enough just to make money on some drugs - if companies only have incentives to produce certain kinds of drugs then treatments for important conditions will lag. The sad state of anti-malaria treatments versus, say, expensive first-world mental health medications demonstrates this clearly.
However, the reason these medicines are so socially valuable is that they are often life-saving. They may be the only thing standing between millions of people and significant suffering or even death. Companies that are granted special rights such as manufacturing monopolies (patents) need to be willing to give up something in exchange - likely that means giving up some of their possible profits in order to ensure that life-saving medicines are more affordable.
Comments (0) + TrackBacks (0) | Category: IP Markets and Monopolies
Ever since
the announcement that Amazon had been awarded a patent on reselling used electronic goods
there's been ongoing consternation from some authors that this will herald some new version of the end of the world. John Scalzi famously declaimed that he'd rather people pirated his books than give more money to Amazon by acquiring legal used copies. Presumably he feels the same way about Apple, which claims to have its own patent on a digital objects marketplace, and
ReDigi which - while being sued over its plans for a used MP3 marketplace
- has also made noises about applying its technology to e-books.
Earlier this month, Jenny Shank put out a piece for PBS's Mediashift interviewing Scalzi and Ayelet Waldman, another author who sees doom on the horizon. Shank poses the headline question "Will Authors be Compensated?" to which the answer is self-evidently "no".
More elaborately the answer is "No. You don't get compensated for sales of used physical books; why do you think e-books ought to be different?" Well, for one thing a used electronic item doesn't degrade in the way that a physical item does. There's something nice about buying a pristine copy of a book and every used-book marketplace I know of requires sellers to state the condition of the book because a sufficiently degraded physical book can be unpleasant or impossible to use.
In theory, if there are pristine copies of e-books out there it will destroy the marketplace for new copies. Except there are already vast stocks of pristine physical books around. Ever heard of overstock? Or check those condition listing for physical books. I bet you can find descriptors like "unopened" or "still in shrink-wrap" or "pristine" or "like new". It's true that not every copy is like that, but it's simply false to assume that every used book is lower quality.
Scalzi and Waldman wail on at length about how authors need to get paid, a philosophical foundation I share. But the used book was sold, and the author did earn her or his money on that sale. That, as I said last time, is the entire point of first-sale doctrine. If authors or publishers feel that used sales are taking some amount away from first sales then the proper response is to increase the price on first sales to compensate. Teeth-gnashing and trying to shut down entire commercial marketplaces is a sorely misplaced sentiment.
And speaking of misplaced, I think Scalzi and Waldman would do well to watch Amanda Palmer's discussion of the art of asking. Rather than spending their time and energy trying to figure out how to force people to pay, authors need to learn how to connect with people and in so doing encourage them to help the authors.
(Sorry for the week-long hiatus. An unexpected change in job situation sort of threw me off track.)
Comments (0) + TrackBacks (0) | Category: IP Markets and Monopolies
March 6, 2013
IPWatch blog has a fairly neutral summary up following oral arguments in Monsanto v Bowman. My money has long been on Monsanto in this case, but I don't like that answer.
It seems that most of the parties in this case also don't like that answer, and for good and sensible reasons. I was particularly taken by Bowman's lawyer's argument that a finding for Monsanto would elevate patent rights over personal property rights. This is a powerful point and highlights some of the great contradictions we've built up in our current maximalist system. I wonder how my libertarian friends see this, as many of them are highly respectful of property rights, but also feel that government should not interfere in business market practices. Does the trump card of personal property rights in this case mean that Monsanto's business model must fall?
And if it does fall, what does that mean for the patent system in general? I can see no rational basis to distinguish a biological machine from a physical one and grant patent protection only to produces of the latter, just because of the composition of the machine. Our notion of what makes a "natural" object in the world versus an engineered object may also have to change as we learn more about "horizontal" DNA transfer (see here in Biology Online and here in a story about how blood-sucking insects may be part of a process of horizontal transfer in humans). So it's not a good solution to say "well, just don't allow patenting of biological machines".
It also seems clear from the summary that SCOTUS understands that the patent system's "exhaustion doctrine" isn't sufficient here, either. I suspect we're going to see this question come up again, soon, as we're not far from a world in which 3D printers can print out all their own parts, after which assembling the parts into another 3D printer that can self-replicate won't be far behind.
Comments (0) + TrackBacks (0) | Category: IP Markets and Monopolies
February 26, 2013
My colleague art medlar sent along an interesting point on the way PeerJ is accomplishing its disruptive pricing.
ETA: I am editing this article to correct errors of fact. As always, any mistakes here are my own fault.
In a word, they're socializing the cost. The price PeerJ charges you is, in effect, a fee to submit. There's no guarantee that your article will be published, only that by paying the $99 fee you'll get it reviewed.
ETA: Peter Binfield, the publisher of PeerJ and Jayson Hoyt, the CEO, have written comments you can read below kindly letting me know that I've misunderstood the model. There is indeed a $99 up-front option, but it's not required. If you choose not to pay that and do get published you pay a $129 cost.
This compares with a PLOS publication like PLOS1 that might not take your article for review but if it does so it pays the cost at that time for you and only on publication do you pay your $1350.
Well, a little math will show you that if they publish 1 out of every 14 submitted articles then PeerJ has a better revenue model. The publication rate for submitted articles at most high-quality journals is probably less than that. Many journals don't publicize these rates (presumably to avoid discouraging potential authors) but a rate of 1 in 20 or 1 in 25 would not surprise me. In fact, one of the things that makes certain journals so prestigious is that they are hard to get into. Often an author will find that a very good paper isn't published not because of anything to do with the paper but just because the journal only has resources (pages, editors, reviewers) to handle a fixed number of submissions. A common academic strategy is to submit a potential publication first to the best-possible venue for it and if it's not accepted there then turn around and re-submit it to other places.
ETA: Binfield wrote in his comment that they "...expect to end up accepting ~70% of all submissions". That's a fantastically high rate and assumes a level of quality in submitted papers that was not present when I was doing academic peer reviewing. It will be interesting to see what the numbers end up being.
The review-reject-resubmit cycle can lead to long delays for publication, which in turn relates to another pointer art sent: a notice in Nature's blog about the White House's incremental move toward open access. The new policy is that "taxpayer-funded research should be made free to read after a year's delay" which seems like a lot on the face of it but is still shorter than the often multi-year delays involved with pay-subscription journals.
It's progress. Slow, but it's progress.
Comments (0) + TrackBacks (0) | Category: IP Markets and Monopolies
February 9, 2013
This is more or less the core question posed by music download site NoiseTrade. The site provides hosting and tools for music creators who are willing to give their stuff away, along with a fan-settable slider. This slider, labeled "Tip", gives the downloader the option of paying 1-25 dollars for what's on offer. There are also usually free listening samples so you know what you're getting before downloading.
This is similar to the set-up that many independent artists have on their own Web sites, and the tradition of setting out a tip jar on the piano, or an open guitar case with a few symbolic bills or coins in it is as old as anyone can remember. (I'd be curious to know if this tradition is world-wide. I've seen it in North America and Europe, but not elsewhere.)
In addition to hooking into this old traditional social practice, NoiseTrade provides artists with tools to build "meaningful connections" to their fans. NoiseTrade allows artists to create "widgets" that can be embedded on personal sites and in a variety of social media (Facebook and MySpace are still popular with many artists). NoiseTrade handles the downloading bandwidth and associated technology lifting in exchange for its services. Artists need to have a PayPal account, which NoiseTrade uses as the transfer destination for tipped funds. This means that artists end up collecting less up front due to the service fees but as with any service it means they have more time to focus on their work.
The question, as yet unanswered, is whether this sort of service to facilitate a more intimate connection is worth it. Clearly artists are taking risks - NoiseTrade music is DRM-free and nobody is required to tip for what the artists choose to put up. On the plus side, artists need fans, and need to get noticed. The site promotes artists (via targeted mailings, Facebook, blog posts, and featured sessions) and as with so many creative endeavors it's clear that the biggest problem facing most performing musicians today is getting noticed.
I've signed up for NoiseTrade's email newsletter and we'll see how it works out.
Comments (0) + TrackBacks (0) | Category: IP Markets and Monopolies
February 8, 2013
In a letter posted today on the tor.com Web blog, Macmillan CEO John Sargent announced that they have settled with the DOJ.
The reasons given are eerily familiar these days - the potential downside of a loss was too great to take.
As I noted back in December, Macmillan found itself standing alone against a government opposition that felt it had a strong hand and no inclination to compromise. Unfortunately, this lack of compromise means that the worst parts of the deal are still in place; essentially the deal gives Amazon a big wet kiss and a lot of ability to shape the marketplace. However, as I also posted back in December, we have seen some price erosion in e-books compared to the agency-mandated floors, but not nearly as much as expected.
It's possible, then, that Apple or Amazon won't come to dominate the ebook-to-reader "last mile" the way many of us had feared. But that mostly depends on relying on the good graces and forgiveness of these companies, which I'm not inclined to rely on that any more than I'm inclined to rely on DOJ's prosecutorial discretion. I would say that Macmillan's capitulation brings us to the end of Chapter 1 in the mass-market e-book story, but there are going to be more chapters written, and probably soon.
Comments (0) + TrackBacks (0) | Category: IP Markets and Monopolies
February 5, 2013
In The Atlantic Wire earlier this week, Rebecca Greenfield published a very nice, detailed analysis of the financing of Netflix's first big-budget production
. At about USD 100 million for 26 episodes, it makes sense to ask whether that's a viable business model. As I noted earlier,
YouTube is also starting to put out some shape of its new business models
; we'll see soon enough how these things fare.
Greenfield compares Netflix's numbers with some sample numbers from HBO (since Netflix says it wants to be "the HBO of Internet TV") and the results look surprisingly good even at that price-tag. Given their stated goal of having five shows at this size and price, Greenfield estimates that the shows would need to drive an additional 10% growth in subscriptions in order to break even, assuming that Netflix doesn't change its basic $8/mo subscription price and includes these series in that price. HBO's shows cost considerably more to produce and don't drive that much more revenue, making Netflix's P/L projections easier to hit.
If there's a problem in Netflix's future, it's probably not home-grown content but the content it has to get from other producers, which is getting increasingly expensive. As those costs have gone up, Netflix's margins (and possible profits) have gone down. Making its own exclusive content helps stabilize that drain and provides a differentiator - if you like these shows and can't get them anywhere else... well, there you go.
My personal opinion is that Netflix is going to have to raise subscription rates. I foresee them inching toward a $9.99 price over the next two years. If they break $10 though I'd be surprised. I also expect them to explore some pay-more extras like the bonus things you get on most DVDs. Interviews, backstage stuff, even possibly early access are all things they can price out and play with that won't hurt their main subscription base.
Comments (0) + TrackBacks (0) | Category: IP Markets and Monopolies
January 23, 2013
I've been interested for the past few months in the ongoing debates about TV pricing in the age of streaming services (Netflix, Hulu, Amazon, etc). Most of what I've been reading has argued in favor of a la carte pricing. That is, ditch the fat (expensive) bundle of cable channels you don't watch in favor of paying for what you want. If you're a history buff, get one set of things; if you like animal shows there are channels for that. Cooking, kids, nature, sports, etc - the cable content menu could be served like the YouTube content menu, more or less.
Well, maybe not, argues Skip Sauer in The Sports Economist. In particular, he notes that sports programming is a (the?) major driver of live television. Really, there's nothing else going out live that people care about in any significant numbers. This is true across broadcast, cable, and satellite. The problem is that the cost of sports programming is going up. Blame players or owners (or both) as you please but as salaries go up, so too do ticket prices and the costs to sports broadcasters.
If sports costs a lot more than everything else, then, the question is who is subsidizing what. If the (high) price of sports broadcasting is bundled in with the (lower) price of other broadcasting then it's not inherently clear whether the very large audiences for the sports content are paying more money than they otherwise might, and thus subsidizing the non-sports channels or whether those who don't care about sports but buy the cable bundles with sports in them are subsidizing the sports.
If you were to break the package apart, two things might happen. One is that the lower viewership for non-sports content might render the content uneconomical to produce. Two is that the high price of sports content might be considered too high and people would not want to pay that much for less content, causing a drop-off in viewership. Neither of these is in the interests of the content producers, so regardless of which scenario you think is likely it's easy to see why the content producers as well as the content providers would be in favor of bundling.
Sauer also points to a 2006 publication by GMU professor Thomas Hazlett (direct PDF link here) that argues consumer choice is respected in bundle/tier pricing and that a significant segment of consumers will opt for bundles when given the choice. The paper is lengthy (40 pages) and makes some assumptions I would contest. Also, I think the consumer climate has changed in the past 5-6 years with the rise of high-speed networking and mobile devices so its conclusions ought to be re-checked. However, it's still a solid piece of research and ought to give pause to a reflexive assumption that a la carte is always going to be better.
My guess is that we're going to continue to see a bifurcated world. Smaller-scale, less attractive content will continue to do well by pricing itself directly to its audience (see for example Pledgemusic) or using sponsorship-type models. Bigger and mass-market content, though, may continue to thrive in tiered/bundled pricing models, which will struggle to find their place and connect with their audiences in the 'Net world.

Comments (0) + TrackBacks (0) | Category: IP Markets and Monopolies
January 17, 2013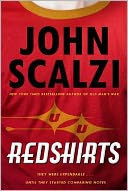 On his Whatever blog, John Scalzi put up the big-picture numbers for sales of his Redshirts novel
. The entry includes breakdown by delivery format, to coincide with the end of the hardback and start of the softcover print lifetimes. Scalzi also delves into reasons why his particular book did very well (nearly 50% of its sales) in e-book format, and the value to him of working through major publishers.
Interestingly, he notes that the various formats do not appear to be cannibalizing each other; rather, they appear to be reaching distinct audiences. This dovetails with his comments around his participation in the Humble E-Book Bundle.
Comments (0) + TrackBacks (0) | Category: IP Markets and Monopolies
January 4, 2013
I mentioned last week that I'm eagerly awaiting results from sales numbers for e-books around the holidays. Meanwhile, readwrite has a piece up by John Paul Titlow on digital music sales for the last week of December, and it appears they hit it out of the park.
According to data from Nielsen SoundScan, reported in Billboard online, the week ending Dec 30 saw a record number of digital songs sold, about 55,740,000. This is a huge rise on the comparable week of the previous year, which saw 46.4 million songs sold. No doubt many of those songs were given as gifts over Christmas, but some also surely represent purchases by people who wanted digital music and didn't find it in their unwrapped gifts. This past year's rise is also significant in that it's continuing an upward trend from past years. The music sales business was in decline for much of the past decade, and only recently turned things around.
Titlow attempts to look at why digital music is growing, touching on the familiar themes of ease of use. Interestingly, he reports that "Sweden saw a 25% drop in illegal filesharing after the public launch of Spotify." This is more or less the trend I expected we'd see.
What neither Titlow nor Billboard address, though, is what the flow of money back to artists looks like. It's one thing to say that digital music sales are improving recording companies' bottom lines and a wholly other thing to say that digital music sales are helping creative types make a better living.
Comments (0) + TrackBacks (0) | Category: IP Markets and Monopolies
December 28, 2012
In this case, what didn't happen in e-book pricing. Those of you who read Jon Sargent's (Macmillan) year-end letter will know that the people opposed to settling with the DOJ have pointed out that there would be nothing to stop a precipitous plunge in e-book prices. Except somehow that didn't happen in 2012.
Since several of the big publishers settled immediately, their e-book prices have been subjected to discounting for months. Instead of maintaining the 13.99 and up price that publishers were accused of colluding to maintain, prices have slid downward a bit, but not crashed. According to David Streitfeld's piece in the Times this week, new e-book prices seem to be hovering around $11-12.50 even as sales climbed by over a third.
It's possible, of course, that Amazon is just biding its time until all the publishers are settled, but that seems unlikely. Amazon doesn't discuss its pricing strategies in public, but it has shown it has extremely fine-grained control over what prices it offers on its millions of catalog items. It is fully capable of discounting some e-books while maintaining price floors on others. Instead, Streitfeld hypothesizes, the sustained higher price may be due to another things-that-didn't-happen: e-books have not displaced physical books, at least not to the degree predicted.
The causes cited for this are the usual ones, plus frankly there may be some buying fatigue among e-book consumers. People who bought new e-books or bought e-books for the first time seemed to be stocking up a large selection and it's possible they're taking time out to digest what they've already bought before making more purchases. It will be very interesting to see what the numbers look like next month once analysts have had a chance to digest the purchasing data from this Christmas season.
The other, more interesting to me, possibility is that we're starting to understand the shape of the niche that e-books will occupy in the sales ecosystem. As Streitfeld says, the demise of retail book outlets may itself be hurting e-book sales, particularly among the majority of purchasers who are either new to e-books or who still buy both e-books and physical books. These buyers may like the idea of browsing, holding things in their hands, etc - the physical aspects of book-shopping. That they then went home and bought e-books was bad news for the retailer, but if in fact that first step is important to the e-buying process then the lack of a physical presence may spell trouble for e-book sales and for converting physical-book readers into e-book readers.
In addition, e-books are generally tied to a physical product - their reader. You can discount a book if you're selling a reader at a good margin. But if the market for readers is saturating and you're having to discount readers then you may not be able to sustain losses on e-books. Likewise if you depend on sales of a reader in order to push e-book sales then the fortunes of the two will tend to rise and fall together.
So yes I expect e-books to get cheaper in 2013, but not by much. For prices to drop significantly publishers will need to retool their businesses to be able to pass on the cost savings of digital production to end readers, and to do so in a way that doesn't destroy their physical-book pipelines in the process.
Comments (0) + TrackBacks (0) | Category: IP Markets and Monopolies
December 24, 2012
Despite a year that saw big publicity moves against file-sharing and torrent sites, piracy of television shows remained essentially unchanged in 2012
. The un-bylined story published today lists the most-pirated shows of the past year based on
a survey from TorrentFreak
.
The survey also repeats conclusions we've come to in the past decades of the copyright wars. Lack of any publicly streamable alternative such as Netflix or Hulu led to HBO's "Game of Thrones" doubling its US viewing numbers through illegal copies. This is the same lesson that's been on offer since early Napster days.
There's also a continuing correlation between delayed release and illegal copies. Australia, where people are supposed to wait an arbitrary extra week more than the rest of the world for things, tends to score highest in the illegal viewing numbers. Well, duh. If the Cartel haven't yet figured out that worldwide simultaneous release is good for business and delayed releases are bad I'm afraid I can't help them.
The story lists several major court and police actions taken against sites such as The Pirate Bay, Megaupload, Newzbin2, and Surfthechannel - all of which were taken offline in whole or in part the past year. Shockingly, taking down big-name linking or torrent sites doesn't actually reduce the flow. This is the same lesson that should have been learned when Napster was first shut down. I used to refer to it as "smashing mercury with a hammer." It's visually satisfying and absolutely ineffective at reducing the amount of mercury.
Perhaps a slightly new lesson is that most of the top copied titles are behind paywalls. That would indicate that paywalls themselves don't reduce piracy, but leaves open the question of how the owners of the shows should create revenue. Just because something costs money isn't an excuse for illegally copying it, but it does indicate that there is a consumer marketplace that's going untapped.
Of course, the Cartel's response is not creative thinking on how to market to those consumers - it's a repeated effort to pass draconian laws. I think I'm safe in predicting that those won't be any more effective in 2013 than they were in 2012.
Comments (0) + TrackBacks (0) | Category: IP Markets and Monopolies
December 20, 2012
Three items from the backlog and I'll put them all in here under the same heading. It's clear that 2012 saw lots of streaming services but little differentiation and not nearly enough cash-flow. Companies that survive through 2013 will be those that can separate themselves from the pack and convince customers they've got something worth paying for.
Netflix's play is to challenge cable channels like HBO in the original-content space
. WIRED called this "Big Data" but I think it's more about
a la carte
. It's true, as Roberto Baldwin points out in the article that Netflix has a lot of data on peoples' preferences and can track popularity in astonishing levels of detail. But
as I noted earlier this year
, a lot of people cut the cord in 2012 (including me) because they were tired of paying a big yearly bill for lots of shows they didn't watch.
What Netflix can do is not just pick a potential original-series winner via its algorithms, but it can price the offering according to individual wants and tastes. It can bundle the series with peoples' existing subscriptions, it can offer a higher-cost tier that includes original content, and it can offer a pay-as-you-watch model for people who are unsure that they will indeed love the new content. This is the true advantage of an Internet-based company over a traditional cable-channel company and it's where I expect them to win big.
Speaking of data, Tim Westergren of Pandora showed up on TechCrunch last month to tout his company's ability to use data to help artists. Carefully avoiding
the sticky financial questions that have dogged the service in the last couple years
, Westergren concentrated on the potential of a direct connection between musicians and their listeners. A connection facilitated by Pandora, of course. If I read between the lines of what Westergren is saying, it appears that he and his company are making a play for the independent artists. A big-name, label-backed act
isn't going to see much (if any) revenue add from Pandora
. So why would someone let their music be streamed on the service? Because it means discovery, because it means being connected to the people who want to listen to your music, and because it means learning enough about those people that you can adjust what you do to reach them and make more money from them. Whether it's something as simple as picking the right people to show CD sales discount ads to or as tricky as figuring out which cities you want to hit with your limited tour budget, data is going to be your friend. If Pandora has the data then artists may find the whole deal profitable enough to participate in.
Sticking to the notion of data and socialization, I wanted to round off this trio with a nod to SoundCloud's moves this month toward socialization of the music-streaming experience. I've been a long-time user of SoundCloud, in part because it's a reliable, easy-access and popular site for the kinds of modern electronic music that I favor.
As with many such sites I've long been able to follow artists, favorite things, and so on. Recently they added Facebook-like dashboard and "who likes who" features. Despite my initial skepticism I've found the features really useful. Like Facebook, SoundCloud now gives you a Dashboard on login that shows you things your favorite artists have uploaded. But you also get to see things they favorited on the site. This isn't technologically new, and certainly other social media sites such as Twitter let you favorite things. It took me a while to think about this and try to understand why it works better here than there.
What I think makes it work is the specialized nature of the community. On Facebook I have over 350 "friends" and they have a wildly varied set of interests. My personal interest in those 3500 things is small or none for many of them. So if a FB friend likes something its information value to me is low. On SoundCloud not only do I have a much smaller set of people I follow, each of them is a working artist with an active interest in hearing and using new music. What interests them is likely to be fresh and interesting to me as well. That's not guaranteed, but my experience in the past month is that it has a better than 50% hit rate, which is way higher than any other social-media site I've used.
SoundCloud is also linking to the rest of the world, but to my eyes that's not going to provide unique value - it's just a convenience. What's making SoundCloud a site I return to over and over again is the active participation of engaged people with high levels of knowledge and similar interests to my own. How that turns into revenue for SoundCloud and the participating artists is still to be seen, though.
Comments (0) + TrackBacks (0) | Category: IP Markets and Monopolies
December 19, 2012
Tor's John Sargent has a year-end letter out, and it's kind of sad
. He notes that Macmillan/Tor continues to be the smallest of the publishers after the Penguin - Random House merger but is certain that won't matter.
He also notes that they're the last one standing in the DOJ suit over e-book price fixing. Penguin and Random House have agreed to the DOJ's terms, presumably so there won't be an impediment to the merger, leaving only one party to emerge from the court-ordered mediation process. If nothing changes, then trial is scheduled for June of next year.
It's sad that Sargent doesn't see the writing on the wall. He notes that they were sued by the DOJ, 33 individual states, a class action group, and the European Union. It's possible that all of those entities are wrong and Sargent is right. But I wouldn't bet on it. That's a lot of attorneys and attorneys-general who all saw the evidence and thought it was case-worthy. Maybe Sargent and his lawyers are smarter than everyone else on the planet, but I wouldn't bet on that either.
It's sad that Sargent can't see that the moves Macmillan have made precisely miss the mark. He's happy that his company have negotiated new agreements that "...allow 10 percent discounting on individual books priced at $13.99 and above..." Uh, whoop de do? We've had ample evidence in recent months that there's a lot of market to be made in lower-priced e-books. If Macmillan can't make money with its current cost structure on lower-priced books then maybe the right thing to do is change that structure, not forbid discounting. Macmillan's new agreements are still too restrictive, despite his claims that "[a]ll the new contracts are compliant with the government's requests in their complaint."
It's also sad that the government's settlement offer is so awful and they won't budge. They believe they have a winning hand (particularly now that everyone else has settled) so there's little incentive to budge, but the fact remains that the DOJ is pretty much handing Amazon the e-book world on a plate. That's unnecessary, and will result in a monopsonistic environment. The DOJ could have been much smarter about this, though given its track record with, say, financial institutions it's doubtful anyone inside there knows how to craft any sort of settlement. But I digress.
The saddest part of Sargent's missive is that he doesn't yet have good data on the effect of going DRM-free. The most revolutionary and potentially freeing move in e-books in 2012 is likely to be swamped by the effects of the suit and trial to come.
Comments (0) + TrackBacks (0) | Category: IP Markets and Monopolies
December 6, 2012
It's been a while since I posted anything in the "ebooks suck" category, so how about this one from the recent backlog:
If your credit card on file happens to have expired, B&N will prevent you from reading their e-books
.
No, really, I can't make this stuff up. I suppose this is some bizarre marketroid's idea of how to prevent you from ever taking your business elsewhere. Not only will we not sell rent you new e-books if your card has expired, we'll just glue shut the pages of ones you thought you already owned. Insert Cartoon Evil Villain Laugh here.
As Consumerist (and following up Techdirt) point out, it's not the e-book per se that is at fault here. It's the DRM. The DRM lock is what is preventing this legitimate user from reading her legally purchased e-books. The fact that she will now have to become a DRM criminal too is a shame.
However, saying "it's the DRM" is sort of like blaming the car that blew through the stoplight and rammed into you, as thought the car had no driver. The DRM exists because companies put it there, and it's configured to enforce paranoid and crippling restrictions because someone - a person, or group of persons - decided it should be so. "Paranoid" and "stupid" are not properties of software; they're attitudes of people, who choose to use, encode and configure the software. This is not a fight about technology, it's a fight about social and business policies. And one of the most effective ways to change business policies is to take your business elsewhere.
B&N has clearly shown that once you give them the slightest chance, they'll do everything they can to lock you in. So take your money elsewhere, people.
Comments (0) + TrackBacks (0) | Category: IP Markets and Monopolies
December 5, 2012
Some of you may recall that I work in finance. So I was kind of surprised to read last month that a patent spat has broken out in the options trading world. As Joe Mullin notes, the trading world has not been super-saturated with patents. This particular dispute is over patents on ways of matching trades using not just the order data themselves, but also including market data (quotes).
The current round is actually a continuation of a long-running battle and will have a big impact in terms of who gets to offer what information, and what trading instruments, to investors. This is a big deal since the crash in the US markets happened a few years ago. Although prices that are in the public eye (such as Apple's stock price, or the much-overhyped Dow Jones) have regained their values, what's missing from the picture is volume. A lot of money has left the markets - trillions of dollars by most estimates - and much of the exchanges' business is based on volume. The result is that competition for flow is at an all-time high and entities that can establish themselves as a sole place to trade something desirable will be in a much securer position.
This will tend to lead companies in the direction of IP struggles; however, the financial sector has had a pretty long stream of negative press. Getting involved in more patent disputes is only going to make more bad headlines and scare away more investors. As a result, I think things will stay largely tamped down and we won't see the financial sector erupt into the sort of all-out patent wars that high tech is getting known for.
Comments (0) + TrackBacks (0) | Category: IP Markets and Monopolies
November 28, 2012
I am coming to believe that artist compensation issues may be a bigger stumbling block for streaming music than I had thought. You may recall
in October I asked whether streaming music was a viable business
, and the question has come up again.
This time it's via a thought piece by Damon Krukowski for Pitchfork titled "Making Cents." Krukowski was a founding member of the late-80s alternative band Galaxie 500 and has been a performing musician for decades. He writes from the point of view of someone who watched his industry wrenched out from under him as his career went along. And, like David Lowery, Krukowski believes that the new music business models are systemic swindles.
He directs a shot specifically at Pandora, which I noted last time was trying to improve its image of being too stingy with payments, and Spotify. He gives specific numbers showing that the total payments by these services that end up in the musicians' pockets amounts to pennies - and not that many pennies either. But his major complaint isn't with the services named - it's with the model of streaming music as a business.
As Krukowski lays it out, the streaming companies aren't making profits either, so it's not like they're ripping off consumers and artists and pocketing the wads of cash. Instead, he notes, they're just businesses in the business of being businesses. They grow their companies' values, in ways wholly divorced from the music business.
On the one hand, I'm sympathetic to this. It's got to be frustrating for someone to try to make a living having no idea how to price and distribute what they make so that they can have a real income. Krukowski links to where you can get all of his bands' music streamed for free anyway. The difference between free and the services' pennies isn't that big a deal, clearly.
On the other hand, you could just as easily accuse Apple, Amazon, or Wal*Mart of being "divorced from music" even though they all sell a crapton of it. That's not a reason to dismiss the contribution each of these giant retailers makes to selling music. Rather, it's a reason go to back and say "If big retailers can make money on, and pass substantial revenue to artists on, music why can't the streaming services?"
It's clear we haven't gotten the model right yet, but it's still very early days. I'm not willing to give it up before it's been really tried.
Comments (0) + TrackBacks (0) | Category: IP Markets and Monopolies
November 14, 2012
Apple this week earned itself a monetary slap on the wrist for its apparent disregard of judge's instructions in losing a UK case against Samsung, or so writes Chris Foresman for Ars
.
I thought this was interesting in light of Weinstein's call for severe penalties on IP abusers. The UK (both in its High Court and later the Court of Appeal) case of Apple v Samsung has not gone well for Apple, which was ordered to post public notices online that Samsung did not infringe as Apple had alleged in its suits.
Apple, in Foresman's words, "thumbed its nose" at this order and inserted language that made it appear the UK decision was out of line with other court rulings. In response the Court of Appeal published a final order that tightened up the language Apple is required to use, as well as requiring that Apple pay Samsung's legal fees "on an indemnity basis" which apparently means more money than would otherwise have been paid.
It's not clear to me whether the Court of Appeal in the UK can find Apple in contempt and assess further penalties, but clearly they are in no mood to tolerate further mucking around.
Comments (0) + TrackBacks (0) | Category: IP Markets and Monopolies
November 7, 2012
Earlier today Dan Lyons posted a story to readwrite (nee ReadWriteWeb) updating yet another round in Apple's world-wide patent wars. This $hit has dragged on for the last couple years and is likely to drag on well into 2013 at least.
As Lyons notes, this time Apple lost a round, and the winner VirnetX is asking for major injunctions on sales of Apple products that were found to infringe. The injunction is way more important than the penalty, which amounts to slightly more than the bar tab at your typical corporate board meeting. Given that, Apple will have no choice but to appeal and the mess will drag on.
What made this article interesting to me was Lyons's "What's the Point?" section. He doesn't mince words, calling Apple's strategy "despicable" and asserting that Apple is "us[ing] the legal system as a kind of marketing tool, a way to smear [its] opponents". Apple, he notes, is doing everything in its power - particularly through this barrage of lawsuits - to give itself a public images as a pinnacle of original innovation from which all lesser mortals must copy. Prima facie evidence is its unwillingness to cooperate with a UK judge's order that Apple publicly correct the record after losing a case against Samsung.
I think that makes a lot of sense and provides an answer to the question of why Apple would embark on this crazy campaign in the first place. It's sad and shameful. Fortunately, as Android's market-share numbers continue to climb it's clear that the strategy isn't working. So please, Apple, can we stop now?
Comments (0) + TrackBacks (0) | Category: IP Markets and Monopolies
October 30, 2012
I'm finally caught up on my backlog of Copyfight stories and wanted to pair these two up. Both have interesting relationships to the current fast-evolving e-book marketplace.
When I talked to the New England Library Association earlier this month I urged the audience if they had any money in their libraries' acquisition budgets for this quarter to go out and buy the Humble E-Book Bundle. This absolute steal of a deal was on offer with a pay-any-price-you-want tag. If you paid more than the current running average for the bundle you got certain goodies, but regardless you got a great package of DRM-free e-books.
A natural question, then, is how did the economics of the bundle work out? John Scalzi, one of the authors featured in the bundle, took a back-of-the-envelope swipe at that question last week. Scalzi notes that his numbers aren't official, nor precise, but in general he got only about 1/3 of the raw income he would have seen had he sold the same number of e-book units through conventional channels. However, that's not really the whole picture.
Scalzi points out that the Humble Bundle had two salient effects that are hard to replicate. One is that it represented a very large number of units sold in a short period of time. This may happen when an author releases a new e-book but Scalzi's book in the bundle was not his newest volume; it was an older title that had already sold well. So getting a big burst of sales on an old title was a new phenomenon. Two, the bundle allowed him to sell the first volume of a series to a large number of readers. People who buy the first volume of a series are likely to pick up subsequent volumes and Scalzi reasons that he may get substantial uptick in sales of the rest of the series, for which he'll be paid the normal amount.
Most notably to my eyes is his calculation that people buying this e-book were not the people who would normally buy his books, as his weekly e-book sales didn't take a dip while the Bundle was on offer. This is very strong evidence that the readership for e-books is nowhere near tapped out, and that pricing is a significant factor in bringing more of that readership on-board. This is something that successful indie authors (see for example Joe Konrath) have been claiming for a while. But big publishers have been uniformly resistant to lower- and flexible-pricing models on the theory it would cost them sales. Time to look again, oh agency-price-raising-lovers.
About the time of Scalzi's post, Cory Doctorow tagged an open letter to e-book publishers on the current marketplace mess. The post, from Joanna Cabot of TeleRead, pleads with e-book retailers to treat their customers "...like a real person, and given the trust to use my purchased content sensibly, and with some allowance for real life."
The issue at its heart, is the DRM-encumbered misbehavior of e-book retailers such as Amazon and behind that the paranoia of e-book publishers. As Ms Cabot says, publishers "need to get over this idea of the 'lost sale.'" If you listen to e-book publishers you'd think that all their customers were thieves just waiting for the opportunity to steal e-books. (I'm reminded here of Amanda Palmer's comment on how music execs view fans.) What Scalzi's numbers show is that Cabot is on the right track - given a chance to set a slider to zero and get e-books for free, people instead chose to pay something for the prospect of value. DRM-free value, I should repeat.
Where I disagree with Cabot is in the conclusion that if e-book publishers don't get a clue then readers will take their dollars elsewhere. When agency pricing was introduced and prices jumped 30% overnight there was not a commensurate fall in e-book buying. Sure, people bitched, but they still paid up. That's why I think that experiments like Scalzi's are so relevant - we need data to show that there's a bigger marketplace waiting to be captured and that it's in the publishers' interests to go after it. A good first step would be following Macmillan into the DRM-free lands, but that's only a first step.
Comments (0) + TrackBacks (0) | Category: IP Markets and Monopolies
October 25, 2012
Earlier this week I was invited to listen in on the inaugural press conference for a new lobbying organization calling itself the Owners' Rights Initiative.
The group, composed primarily of resellers (e.g. overstock.com), retailers (e.g. Powell's Books), and lenders (e.g. American Library Association), has formed in response to the threat to their (and our) livelihoods posed by the growing restrictions on First Sale doctrine. Notably, the group is trying to draw attention to the Kirtsaeng case that is about to be argued before the Supreme Court. Members of the coalition (such as the ALA) have filed amici briefs in the case
However, the group believes that no matter which way SCOTUS rules in this case, the action is next going to move to Congress, as the losing side will want to get legislation turning things back in their favor. Thus the group is going to focus on "advocacy" which I hear as "lobbying Congress".
The press conference featured half a dozen spokespeople for major members of the initiative, each giving a short statement of support and then taking questions from the call-in audience, most of whom appeared to be members of the press (and people like me, who fake it well). Generally the poitns made were things that Copyfight readers will be familiar with: Kirtsaeng is a case that could significantly curtail First Sale rights for people in the US by taking those rights away from products manufactured overseas. Aside from being an invitation to every manufacturer to shift their production outside the US, this would be a tremendous burden on reselling and lending institutions such as eBay, Overstock, and libraries of all sizes. In my talk to the New England Library Association I spent a bit of time trying to educate those mostly smaller-scale librarians about the dangers of this case. I found it interesting to note that the Seattle library system estimates that over 50% of its collection of printed materials (including English- and foreign-language volumes) was printed abroad. That's probably not an unrealistic yardstick, so just try to imagine that half your local library's lendable materials vanish off the shelves overnight. Yeah, that's a big problem.
ORI also seems to be focused a bit much (too much, in my view) on physical materials. The gentleman from Overstock noted with alarm that Kirtsaeng would lead to manufacturers segmenting their products by region or country and that this would mean you couldn't buy certain non-US goods in the US. Hunh, I thought to myself, isn't that what region encoding already does for DVDs? What, I wanted to know, was the big deal about that? Unfortunately, I think I mis-phrased the question to him as he kind of flubbed the answer.
ORI also seems not to be taking on the problem of First Sale rights already having been stripped from many (most? all?) electronic products such as e-books. Again, I probably mis-phrased my question about this to them and perhaps they do plan to include these materials in their drive to restore consumer rights.
I was also slightly disappointed by repeated references in the panel to "clever lawyering" as being responsible for the current situation. I've read the Second Circuit's decision and it seems a reasonable application of the law as written. If you don't like the law as written, blame Congress not the lawyers. Congress, whom the ORI hopes will fix this mess, is also full of clever lawyers. So less blame and more comprehension next time, please.
I should also note that ORI isn't alone in taking this approach. I've been getting pings from YouveBeenOwned (whose site appears to be slashdotted as I write this). This offshoot of the liberal Internet activism group Demand Progress went live in June of this year with a campaign against Kirstaeng and other things like TPP - the Trans-Pacific Partnership - that also threaten consumer rights in the US. If they can ever keep their Web site going they appear to be planning a public demonstration in DC on Monday, the day before SCOTUS hears arguments in Kirtsaeng.
Comments (0) + TrackBacks (0) | Category: IP Markets and Monopolies
October 24, 2012
So far I've just seen one story but I expect there will be more: Joel Johnson has a post up on nbcnews.com with the title, "You don't own your Kindle books, Amazon reminds customer". To which I am tempted to say both "No duh" and "Welcome to the party." But I shall resist.
I've been going on about e-book evils a good bit lately, but they do have undeniable appeal. As someone remarked to me privately, you can torrent down today more e-books than you could read in the remainder of your lifetime, no matter how old you are, and carry them around on a piece of hardware smaller than your thumb. Try doing that with physical books. Touche'.
Joel Johnson, it seems, would like at least for vendors of goods like e-books (that you don't actually own) to be required to tell you that you're not actually "buying" the thing when you click that button that says "buy." That seems a thin solace for the mess we're currently in, but at least one can hope that giving it some more attention will lead to more ideas. Maybe, as Gizmodo suggests in the image it put with Johnson's story, every iPad and Kindle should come with a big "OPP" label.
(h/t Cory and Boingboing for the original pointer)
Comments (0) + TrackBacks (0) | Category: IP Markets and Monopolies
October 12, 2012
I've been trying to write this story for a while and stuff keeps popping up. I'm going to focus on three related posts, all of which illuminate different corners of the current (problematic) business model for online streaming music. The core questions are: who gets paid for this and how sustainable is it.
Given: the Cartel charges a LOT to stream music in the US. There are several services operating overseas that just won't ever move into the US market because the copyright fees are so exorbitant. One that did make that move is Spotify and they may well be regretting that move. After being wildly popular and apparently successful overseas, CNET noted last week that there's a very good chance Spotify's entire business model is "broken".
Here "broken" means "can't ever possibly make money." The model advertises free-to-listen streams for US consumers (good for us) while the company has to pay server and bandwidth costs as well as those high US royalty rates (bad for them, and ultimately bad for people who like Spotify). Sandoval's story notes that Spotify is still a private company and thus not required to publish numbers, but it has agreed that the numbers posted by PrivCo are generally correct.
Spotify's strategy appears to be to absorb the losses (covered by venture financing) while it builds market share and audience size, then find a way to make money off that large audience. One way to do that is through subscription fees and you can see that the #2 comment on Sandoval's story (at least when I wrote this) is someone asking Spotify to raise subscription fees. In other words, there are real people out there who are really willing to open up their wallets and pay for a service they love. Shocking, innit?
Currently it appears that services are converging around a number like $10/month in fees, with a wide array of discounts and premium/freemium models being tested. I think, given the cacophony (you see what I did there?) of subscription models still being tested it's premature to write off Spotify or any other service just yet.
In order to survive, streaming services need not just to satisfy the Cartel with its royalty structures, but they also need to keep artists happy. For some time there has been muttering that streaming services aren't returning (enough) money to the artists and some artists have chosen to keep their latest hits off the streaming services. Two articles address this point head on: First, AP reports that the RDIO service will be paying artists $10 per new subscriber. Rdio is definitely playing catch-up in this business against the bigger names like Spotify and is hoping that artists will sign on to the program, create pages on the Rdio service that fans will find, and then lead the fans through the sign-up, for which artists will get direct revenue. Adding subscribers is a significant cost for these services and some kinds of affiliate-style programs make sense.
However, this doesn't address the deeper question of how stream revenue flows to artists. Pandora's take on this question hit their blog earlier this week. Stacking up real (if lesser-known) names, and actual revenue numbers, Pandora founder Tim Westergren shows how much money is flowing from the streaming service to artists.
In addition, he's not shy about pointing the finger directly at the RIAA and blaming them for artists not getting more money. As we've seen, the RIAA isn't shy about setting high fees for streaming music, and isn't shy about keeping those fees for itself. Westergren's points include the claim (sadly using awful marketing studies to back himself up) that streaming services have contributed to the decline of music piracy while the supposed anti-piracy RIAA continues to hoard the revenue that's being generated.
There's a lot more to say about this business and its models for survival, but this is a good set of places to start.
Comments (0) + TrackBacks (0) | Category: IP Markets and Monopolies
October 4, 2012
Unless you're superhuman or very young and medical science advances faster than I think it will, at some point in your life you're going to lose some or all of your sight. I'm 50 and for the last decade I've been noticing significant degradation in my vision. I do that "old guy" thing of pushing my glasses up and holding small print really close to my nose so I can make it out. The fine control muscles in and around my eyes have lost a lot of their strength and flexibility with age.
The good news is that there are an ever-increasing number of devices and software to help with this; the bad news is that DRM screws up almost all of them. This is detailed in heartbreaking depth by Rupert Goodwins on ZDNet in the third part of his essay series. (The essay links you back to parts 1 and 2.) Goodwins particularly calls down a plague upon the house of Adobe but notes many others share blame. And he describes how he, like so many people who are generally law-abiding but want access to their paid-for content, is reduced to petty crime simply because he loves to read.
I'm working on my talk for NE Library in a couple weeks and DRM will definitely feature prominently.

Comments (0) + TrackBacks (0) | Category: IP Markets and Monopolies
September 28, 2012
This case just keeps getting weirder and weirder. Or rather, it's pulling all the weirdness out of the woodwork. To review: Aero is a company with a big name (Barry Diller) behind it. They're
trying to bring out a new technology for watching television
. They put this service together carefully, in the belief that
it would be legal under current (US) copyright law and precedent
. People who looked at it said "Dear gods that's an insane way to do things if you think about it from a systems engineering standpoint, but
yes it does appear to be following what courts have said
."
Enter now Ralph Oman, who was previously Register of Copyrights. Mr Oman has now filed an amicus brief in the Aero case, in which he argues that he is batshit insane. No, wait, that's what techdirt is saying; what Oman is saying is that all new technologies should have to go get Congressional approval in order to exist. Upsetting an existing business model is not allowed, unless Congress first says it's allowed. Or so Oman appears to be arguing:
Indisputably, Congress drafted the Copyright Act to prevent the creative efforts of authors from being usurped by new technologies. That core principle is at the heart of the Copyright Act. Congressional intent would be undercut by any decision that would sanction the use of technologies which could be used indirectly to undermine its goals.
I just... I don't even... what the ever-loving grace have you been smoking, mate? (h/t Boingboing for the original pointer)
Comments (0) + TrackBacks (0) | Category: IP Markets and Monopolies
September 20, 2012
In a direct blow to Amazon,
Wal-Mart has announced that it will stop carrying all models of the Kindle e-book reader
. Significantly, the chains (Wal-Mart and Sam's Club) are still going to carry iPads and Nooks, making clear that this is not a move about e-book readers so much as it is a move against Amazon and the inroads Amazon is making against retail marketers everywhere. To be honest, I wouldn't be surprised if they also dropped Nook though its impact on their bottom line is minuscule when compared to Amazon's.
Back in May I noted that Target was going to drop Kindles from its retail shelves; I'm just surprised that it took Wal-Mart this long to follow suit. It's pretty clear that any retailer that maintains a physical store presence is going to be forced to take some kind of stand with respect to Amazon. And I expect that the majority are going to line up against them. Amazon hasn't done anything to win friends in the retail space and has cut into pretty much every brick-and-mortar retailer's turf in some way or another.
E-books are particularly tricky here in that they're always going to be bought on-line; you just won't go to a store in order to buy an e-book in today's environment. (*) However, Amazon presents e-books as part of its buying ecosystem and many aspects of that system compete directly with Wal-Mart's merchandise lines. Thus e-books are a competitive hook that retailers need to be careful about.
(*) As a brief aside, if I was running a retail book business I would be trying to get people into my stores to buy e-books. Set up an author talk, get people to bring their readers, and get a code for a discounted e-book. Arrange with the publishers to get a few points back on any sale where someone enters one of the codes. Heck, I'd even sell them readers at the event, with a free card to my store's book-purchasing club/loyalty program. But I digress.
Comments (0) + TrackBacks (0) | Category: IP Markets and Monopolies
August 31, 2012
If you've been with us a very long time, you'll remember
this case from back in 2004
. Lexmark made printers and ink cartridges and in order to stop people using 3rd-party replacement cartridges they jiggered up a UI that read information from a chip in the (their) ink cartridge. Static Control figured out what signals the printer wanted to get and made its own chipped cartridges that could be used. Lexmark sued, initially under a novel DMCA theory that tried to prevent SC or anyone else from reverse-engineering the printer-cartridge interface. They lost.
The case went back down to the trial level, Lexmark lost again, appealed up to the Sixth Circuit again, lost again. The case went back down. Meanwhile SC made new cartridges and started its own suit looking for a declaratory judgment that it was non-infringing. The suits got consolidated, and a jury trial was held, at which Lexmark lost again, and again appealed to the Sixth, which has just slapped them down again.
If anyone starts to think this more resembles a game of handball than an intellectual property case, I can't blame them.
Comments (0) + TrackBacks (0) | Category: IP Markets and Monopolies
August 30, 2012
This has been all over my feeds today but in case you haven't seen it yet,
James Grimmelman's "Why Johnny Can't Stream" on Ars is a Copyfight must-read
. Grimmelman, a New York Law School professor, starts with the case against
Aero, a company I blogged about back in March,
and uses its legal travails to show just how completely messed up current copyright precedent is, and how that mess is distorting innovation, technology, and business models.
Professor Grimmelman shows how the root of these problems is a case commonly called Cablevision, after the company known by that name. In the decision, a specific way of giving customers copies of programs was ruled legal. Unfortunately, the method used to store and supply those copies is what computer geeks like to call "pessimal" - the worst possible way to do something. In this case "worst" means most expensive and least efficient use of resources when looked at from a server/storage/recording/transmission technical point of view. However, a company that is technologically pessimal but legal stays in business where ones that have used more efficient architectures or technical solutions have been found to be in violation of copyright law and precedent, which Grimmelman repeatedly refers to as "demonstrably insane".
In his closing section "The road not taken" Grimmelman makes a plea for us all to get along, and for courts to concern themselves less with legal arcana and more with the function and purpose of the law in the first place, including issues such as fair use that never even got into the Cablevision discussion. Maybe I'm just too jaded, but after two decades of the Copyright Wars I have no hope that sanity will suddenly descend on US copyright regimes.
Comments (0) + TrackBacks (0) | Category: IP Markets and Monopolies
August 24, 2012
It's been a while since I wrote about
the intersection of the drugs industry and intellectual property
. Longtime readers will know this is one of my hot buttons, in part because I don't like what's happening and yet don't have a good solution.
I remain committed to the idea that businesses should be able to profit from what they do, including pharmaceutical companies. Bringing a new drug to market is still a multi-million (maybe billion) dollar endeavor - beyond the scope of most charities and even many governments. But we're not talking about hobby items here - medicines developed this way are potentially life-saving and, when full-priced, are often beyond the means of millions of patients who need them to live. This gap has to be bridged, somehow, and drug companies have successfully used IP monopolies (primarily patents) to shut down efforts to bridge it.
In today's About STD column, Elizabeth Boskey notes that a new regime of multi-drug/single-pill treatments may be coming online soon. These new treatments should make life vastly easier for patients who no longer have to do such careful juggling, and should improve treatment because people will, simply put, take one pill consistently and more often than they will manage a complex daily regime of multiple pills and meals. New drugs, better treatment. And of course the companies that make these pills will likely get tidy profits from the drugs' success rate and - as Boskey notes - from a lock-in effect.
All of which brings us back to the central dilemma: companies will need patents (or similar legal mechanisms) to protect their innovations against unauthorized copying, but at the same time they'll have to figure out what to charge. And it looks like Congress may be getting in on the act early this year, as Congresscritters have already written to one manufacturer asking that the medicine be priced "sustainably". Maybe that's the right solution - let companies know that legislators are watching over their shoulders and encourage them to consider how they can recoup costs and make profits over a longer time period, selling more cheaply.
(Full disclosure: Ms. Bosky is a long-time personal friend and like other journalist/bloggers gets paid to write columns for places like About. I don't think she makes money per click but I'm sure her employers are happy when her writings prove popular.)

Comments (0) + TrackBacks (0) | Category: IP Markets and Monopolies
August 9, 2012
unglue.it, a project to use crowdfunding methods for Creative Commons ebooks, has posted a note to its blog indicating that Amazon will no longer process payments for it. You may recall I mentioned unglue.it in passing in regard to their work on Oral Literature in Africa.
Amazon has a high-profile role in the crowdfunding space due to it being the main payment hub for Kickstarter projects. Similarly, it had been processing payments for unglue.it, and their withdrawal has forced the site to "suspend all active ungluing campaigns" while it looks for a new payments processor. The Oral Literature project is apparently already through the payments processing stage and will continue, which is good since Amazon is apparently forcing unglue to "void all pending authorizations".
No reason for the decision has been made public but one can speculate. In particular, it's probably not too far-fetched to wonder if Amazon didn't want to be associated with a project that's likely (further) to piss off book publishers, whose relationships with Amazon are testy at best.
(h/t Doug Pardee for the original pointer)
Comments (0) + TrackBacks (0) | Category: IP Markets and Monopolies
August 8, 2012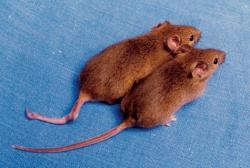 We've touched on intellectual property associated with gaming in the past; for example, recently in
the realm of 3D models
, and a couple years ago in
the realm of World of Warcraft game mods
. There's also
a big deal going on with first-sale and used games
. Most of those stories involved smaller companies, individuals, and not much at stake.
Today's Insertcoin column by Paul Tassi over on Forbes talks about a brewing struggle between two heavyweights in the gaming world: Electronic Arts (EA) and Zynga. EA has been in the gaming business forever and has slowly grown into a giant powerhouse by producing its own popular titles and by acquiring popular titles that already existed and often the gaming companies that produced them. Zynga by contrast is a relative newcomer, born in the age of mobile- and browser-based games, and rising to financial success along with Facebook, where it provides gaming to Facebook's millions. By contrast, EA is a much more traditional gaming publisher, placing its titles in retail stores, on download services like Steam, and only recently moving into mobile gaming.
Zynga has been dogged for years by claims that it has stolen (used, borrowed, copied) intellectual property from other games, both in terms of concept/topic and in specific terms such as characters, art style, and so on. People have accused Zynga not of being a game 'developer' but of being a game 'cloner'. But mostly the smaller players haven't had the resources to take their claims all the way; now, finally, someone with very deep pockets (EA and its Maxis studio) are going to court to try and prove it.
Tassi's column is mostly a set of side-by-side images, one taken from a game by a non-Zynga publisher and one from a game put out by Zynga that is accused of being a clone of the original. In an earlier column, Tassi showed side-by-side images of Zynga's recent "The Ville" with EA's "The Sims Social." EA has a lot of time and money invested in its Sims franchise and Sims Social is apparently quite profitable for them. To have that investment threatened by a Zynga clone is not something EA felt it could tolerate.
It will be interesting to watch as this case develops: game IP can include visual design elements, creative process elements such as gamer interactions or component behaviors, and arrangements of elements. These can be covered by trademarks, patents, and copyrights depending on the particular element to be protected. Tassi quotes David Marsh of game maker Nimblebit, which also felt that Zynga had ripped off one of their products:
[W]e were taken aback by [...] how thoroughly Zynga had copied the mechanics of our game, right down to small trivial details that had no effect on the functionality of the game, but got caught up in Zynga's blanket duplication process.
If EA feels that Zynga has similarly blanket-copied The Sims Social then this could be a very large and wide-reaching suit indeed.
Comments (0) + TrackBacks (0) | Category: IP Markets and Monopolies
July 31, 2012
Nick Bilton blogs for the NY Times about Craigslist. It's generally a familiar story: the old established business protects itself by legal threats, unexpected API changes, and generally working to lock out competitors and innovators who want to build on and improve the basic service.
The difference here is that we're not talking about the typical Big Cartel Corporation; instead, this is Craigslist. Many of us have mental images of Craigslist as being small, local, homey. In fact that's how it started, but in the intervening years it has grown into a multi-million dollar business. Once in a while it hits the news, as happened when it was forced to shutter its adult services sections after charges arose that the ads there were thinly veiled covers for prostitution and human trafficking.
But despite these blips, the service has generally retained a genial and positive public image. Bilton argues that part of why Craigslist - which has generally grown old, creaky, and ripe for disruption - hasn't been surpassed is the large surplus of goodwill and beneficent image it maintains. People, even those whose attempts at building new services on Craigslist have been shuttered, don't seem willing to make a big deal of it nor attack the service publicly.
This can only go on so long before people notice and start losing their goodwill - remember when everyone thought Google really wasn't evil? As Fred said, Craigslist (which didn't comment for this story) is in the wrong here and needs to live up to its reputation, not down to its legal bottom line.
(h/t Fred von Lohmann for the pointer)
Comments (0) + TrackBacks (0) | Category: IP Markets and Monopolies
July 30, 2012
Yes, Virginia, TV execs
do know where their audiences are
- in the US, online, and they don't want you. Unless, of course, you want to fork over $100/month for their massive packages of crap. But seeing the Olympics on your computer? Not this time.
Heidi Moore (for the Guardian) has a nice summary of the #NBCfail that has rolled through the social media sphere since the games opened. You see, there's a theory that you can watch (some of) the Olympics online. But not in the US. NBC has exclusive rights and they don't want to show it to you. Unless, see above, big package, big bucks, big bullshit. The Olympic site itself is no better, using its IP-detection banhammer to tell you to go suck up to NBC if you live in the US. I did try this weekend - I wanted to see some of the live action and compare how the streams performed. Yeah, right.
Of course, I could re-enable TORButton and appear to be outside the US, but it seems unfair to burden TOR's networks with my entertainment bandwidth just because US television execs have their heads firmly up their asses.
I mean, really. It's not enough that they fail on time-delay issues, and missing out on broadcasting events. It's a gross ignorance of the size and potential of the 21st-century audience. According to Moore's article, some two million people spent their time reading the #NBCfail hashtag stream. And that number doesn't count people like me who tried and just gave it up in disgust. If NBC are too stupid to capture and profit off two million potential viewers then I have no sympathy for them. As Moore says:
Most Americans would recognize that NBC needs to make money on the Olympics. It is not at all clear, on the other hand, that NBC needs to make money by forbidding millions of people from watching the Olympics.
The creation of artificial scarcity is one of the oldest tactics of monopolists. And, as we saw in the music business and the newspaper business it's all about service to old entrenched models of bureaucracy. NBC thinks it can stop people cutting the cord by creating artificial situations; instead what it creates is animosity and an environment where people openly share advice on how to circumvent blockages. If that doesn't sound like history repeating itself then you haven't paid attention to the last two decades.
Comments (0) + TrackBacks (0) | Category: IP Markets and Monopolies
July 18, 2012
If you were still in doubt about how we got into the current Copyright Wars mess after reading
Drew Wilson's research on file sharing
then perhaps the work done by Professor Michael Carrier (Rutgers Law) will help.
Professor Carrier has published an extensive (63-page) report that you can download from SSRN on the last decade's worth of malfeasance by the Cartel. Wilson's work was a meta-analysis of several studies published by various other authors over many years. By contrast, Carrier's paper is based on 31 extensive 1:1 interviews with people who were in charge of things like the RIAA and various companies that tried to make headway in the digital music marketplace. Carrier's work is original, and far wider in scope than anything else I'm aware of.
Carrier's conclusion isn't likely to surprise anyone who has been reading this blog for a while, but it's worth quoting here:
The Napster decision reduced innovation and [...] led to a venture capital "wasteland." The article also explains why the record labels reacted so sluggishly to the distribution of digital music. It points to retailers, lawyers, bonuses, and (consistent with the "Innovator's Dilemma") an emphasis on the short term and preservation of existing business models.
In painful detail the article describes how the Cartel's scorched-earth litigation strategy managed to bleed or destroy every company that tried to create a legal venture in digital music. As a result, illegal ventures flourished to fill the void. By refusing everything that came along, up to and including full control and a blank check, the Cartel built a legal Maginot Line around which content freely flowed. And in typical Cartel-style behavior, the established music industry threatened, blackmailed, and extorted everything it set its sights on.
I wonder if David Lowery and the others who bemoan the current environment are paying attention. The Cartel may not be directly to blame for any individual's decision to get 11,000 illegal copies of songs, but they certainly are to blame for creating an environment in which nobody (before Apple) could make it routine and easy to acquire those tracks legally. Sadly I don't see any respite coming in the Cartel's self-destructive policies.
(h/t Boingboing and Torrentfreak for the original pointers.)
Comments (0) + TrackBacks (0) | Category: IP Markets and Monopolies
July 13, 2012
Comments (0) + TrackBacks (0) | Category: IP Markets and Monopolies
July 9, 2012
Boingboing pointed me to
this story on Billboard
about how the band
Def Leppard
are still sticking it to 'the Man'. In this case the "Man" is their (uncooperative, theiving, Cartel-member) conglomerate Universal Music Group.
The members of Def Leppard assert that UMG is screwing them over compensation for digital downloads - details aren't given. Since UMG won't cooperate, but controls the band's back catalog, the band has first of all given the label a flat "no" to anything the label wants to do with Leppard's music. UMG may own the rights, but the band's contract apparently requires their approval and they're just flat-out refusing to give it.
What makes it more amusing is that Leppard then took it one step further, by going back into the studio and singing themselves "into a certain throat shape" in order to produce "forgeries" of their own back catalog. These forgeries then serve as a digital substitute for the back catalog that UMG holds, but which is now rendered worthless.
According to the Billboard story the two re-recorded albums tracks have sold about 26,000 copies so far which isn't a lot but my guess is that all the profits from those sales are going to the band, making it far more profitable for them than whatever pittance UMG wanted to dole out.
When Dave Lowery first started getting ranty about the new digital music scene he made sure to note that he is involved in lawsuits with two of the big Cartel labels. Maybe he should take a page from Leppard's book.
(ETA: commenter Phil S noted that the forgeries so far are just two tracks, not entire albums. That's less cool in that most of Leppard's back catalog remains unavailable by legal digitized means, but cooler for them in that they have 26,000 sales of just two tracks. Even if the others sell at the lower 5,000 downloads/track rate they could see significant income from the work.)
Comments (0) + TrackBacks (0) | Category: IP Markets and Monopolies
July 5, 2012
What is now a small decision by a court in Europe could have huge implications for software retailing across the EU.
Let's start as simply as I can: in a decision for UsedSoft GmbH and against Oracle the Court of Justice of the European Union has ruled that purchasers of downloaded software programs cannot be prevented from reselling their used licenses (link goes to the ruling PDF). Traditionally, the European Union and its member states have recognized so-called 'moral rights' of authors in things like, books, music, and movies (see Decherney's recent book for a discussion of how Hollywood sort of imported some aspects of moral rights over here). As a result, the first-sale doctrine mostly hasn't existed over there.
Older copyright laws and treaties haven't always extended to software and it has been up to more recent treaties, or court interpretations of past laws, to specify what rights exist in computer software and how those rights have been treated. Up to now it's been pretty predictable, which is why this ruling came as a bit of a shock. And, as Forbes columnist Ray Wang notes, this may be a way to shake up what are currently very tightly monopolistic enterprises.
However, I don't care much about enterprise software. What I do care about is gaming. And this is a freaking nuclear bombshell for the gaming industry if it holds up. Right now we're in the death throes of the boxed-sale model for gaming. Services like Steam, Origin, and Amazon have shifted people's purchasing habits away from physical media and toward downloaded games. Never you mind things like the App Store (iPhone) and Play Store (Android) which are selling millions of download-only programs. Even stodgy old desktop and console gamers like me
are doing the vast majority of their purchasing online these days. Always-on, high-speed bandwidth has made it the norm for people to download even very large big-name titles.
Unlike physical media, though, you can't do anything with those games once you've bought them. Once you buy a game through Steam, for example, you've bought it. It's not returnable, not refundable, not resellable. This is not universally true, though. There are some businesses that are beginning to explore how to manage resales. An acquaintance who covers the gaming industry pointed me to Greenman Gaming, a UK-based digital retailer that is using proprietary technology to allow downloaders to trade in game purchases.
This reminds me of Redigi here in the US, which is trying to legitimize resales of iTunes purchases. In both cases the claim is that the company can deploy technology to ensure that only one digital copy ever exists. You buy a tune or game as normal, but when you want to resell it, the item is removed from your computer disk/account. You can't access it again, and when it's repurchased that purchaser gets, in effect, your copy. Just as with physical media, the original seller may not see more revenue but the practice is legal under first sale.
As a practical matter I expect that if this ruling stands the online game sellers will adapt to it. You'll probably have to pay a service fee to transfer your purchases back, and you can imagine situations in which people get a discount in exchange for giving up resale rights. Smart retailers will likely copy the practices of places like GameStop (US, physical) and Greenman where you get more in store credits for returned games than you can get in cash. There are a lot of business opportunities that can be opened up here - it's exciting.
As a related aside I wanted to note that the American Library Association has just filed its amicus brief (PDF link) in Kirtsaeng. As I mentioned before, the ALA position is that this case threatens to tear apart the entire practice of library donations and lending if it is upheld. Clearly the US should not go on to destroy crucial first sale rights and the Europeans should be celebrating their new freedoms. Happy 4th of July, guys.
Comments (0) + TrackBacks (0) | Category: IP Markets and Monopolies
July 3, 2012
Another story I've been sitting on for a bit, though
much less detailed than yesterday's
, may affect many more people. The television business is dying. Or so said Henry Blodget, CEO of Business Insider. If you know that name you might be remembering that Blodget got himself perma-banned from the securities industry for civil fraud in 2003. He also writes for other publications like Slate and Newsweek, mostly doing what he did in the securities business: predicting.
In June he predicted that the television business was on the verge of collapse. In particular, Blodget argues that the television industry is following the same fatal mistakes that the newspaper business made in the past decade, confusing increases in things like viewer numbers for a sustainable revenue model. In particular, Blodget zeroes in on the way that digitization (both Web and digital cable/DVR) have changed our relationship with advertisements, which are the major source of television revenue. No shock to anyone who's paying attention: we don't watch ads.
The problem isn't limited to broadcast channels, which are generally free to receive and almost wholly supported by ad revenue - cable channels that depend on subscription revenue are also likely in trouble as people start ditching their cable lines the way they have been ditching their landline phones. This isn't an immediate problem, but if you project out ten years into the future I agree with Blodget - there's not much reason for people to keep their cable subscriptions. Shows come over the Web, particularly because that enables people to watch on whatever screen happens to be in front of them, be it television set, desktop PC, or tablet. New competitors (iTunes, Amazon, Netflix, Hulu) are taking aim at the money that Blodget notes is currently being "wasted" on cable subscriptions. These new competitors will also give us more on-demand options, and cater more to our schedules.
Blodget argues that it's often specific things, particularly sporting events, that are keeping more people from cutting the cord. As Matt Lewis noted in response to Blodget's piece, this is also particularly bad news for cable news channels. We neither need nor particularly want a cable-channel authority to keep us current, particularly when they can't even get the result of a major Supreme Court ruling correct.
I "watched" the ACA decision via Twitter and the SCOTUSblog live stream. Those sources had it right. I didn't need a talking head on a screen to tell me what was going on, and I sure don't need to pay thousands of dollars a year for 500 channels I never watch.
Coda: One reason I hadn't posted this story yet was that I was waiting for someone to refute Blodget's numbers, to show where his reasoning was wrong. Instead, I got a notification that HBO has decided it doesn't want Web subscribers' money. Really, HBO? Your response to a campaign of people who are trying to give you money is "no, go away, we don't want your cash." If Blodget is right, and I believe he is, then the television business will have nobody to blame but themselves when their fire sales and funerals roll around.
Comments (0) + TrackBacks (0) | Category: IP Markets and Monopolies
June 21, 2012
Comments (0) + TrackBacks (0) | Category: IP Markets and Monopolies
June 5, 2012
Techdirt took AOL to the woodshed yesterday
over its double standard for treating copyright on news articles.
The particular property/behavior in question is the now-AOL-owned Huffington Post. The HuffPo is sometimes criticized for being "just" an aggregator, but regardless it's widely understood that HuffPo has had problems with people critiquing how much of a story it has used. As techdirt points out, in the past the HuffPo has taken all of an article it is aggregating and added its own value, claiming that the result is fair use.
Well and good, so why are AOL's lawyers now hitting a small-town blogger with cease-and-desist letters for that blogger doing pretty much exactly (to AOL's hyperlocal Patch) what HuffPo did to others? C'mon, guys either it's fair use or it isn't. You can't both claim fair use when you're doing it to other people, and infringement when others do it to you (well, unless you're Disney and Hollywood studios in general, a matter in the queue for next week).
Comments (0) + TrackBacks (0) | Category: IP Markets and Monopolies
May 16, 2012
Elsevier took another shot to the face
today, with the
very public resignation of an associate editor of its journal Genomics
.
Winston Hide, the now-former editor, is a teacher at Harvard School of Public Health, and his resignation reasoning centered around his feeling that Elsevier's high-priced model was not compatible with the needs of people in developing countries. Hide, who is South African, has some direct experience with trying to do research on the continent where, he says:
The vast majority of biomedical scientists in Africa attempt to perform globally competitive research without up-to-date access to the wealth of biomedical literature taken for granted at western institutions.
Hide now plans to devote his time to promotion of open-access journals. He also notes that being on the editorial board of a prestigious journal is an important career position and resigning may in fact impede his career advancement. I still believe that the one true way to break the lock that for-profit publishers have on this business is for the tenure- and promotion-review boards of major institutions to change their processes, and I'm not seeing any movement yet in that direction. But it's still early, and academe is slow to change.
P.S. The Cost of Knowledge petition is up over 11,500 signatories now. Just sayin'...
(h/t Donna Wentworth and Peter Suber of the Harvard Open Access Project for the original pointer. The Berkman Center hosts the HOAP as well as this blog but there is no direct affiliation.)
Comments (0) + TrackBacks (0) | Category: IP Markets and Monopolies
May 14, 2012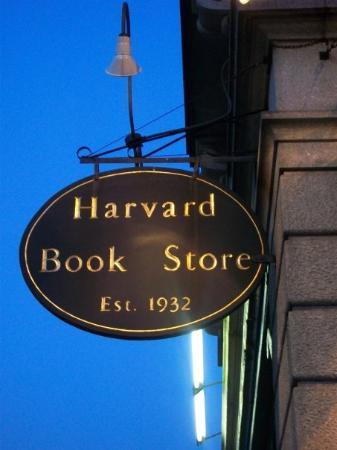 Writing for Forbes last week, Phil Johnson profiles the modern-day re-creation of the venerable Harvard Book Store
. When I moved to Cambridge in the pre-Web days it boasted more bookstores (and ice cream parlors) per square meter than any other place on earth. Awesome stuff. But over the years they've been dying out, like small independent and big chain bookstores everywhere. When the biggest of the lot went under it seemed like confirmation that nothing could compete with Amazon and other online offerings.
But lo, Harvard Book Store is back, under the direction of Jeff Mayersohn, who previously worked in high tech - Sonus Networks and BBN are both on his profile. And Mayersohn knows that Harvard Book Store has to be able to take on the Amazon challenge and win. So far, so good. Forbes reports "double digit sales growth month by month over the last year."
How's he doing it? Innovation and service. Innovation: he's using print-on-demand technology to satisfy customers' instant-gratification desires. "The Espresso Book Machine" as it's called has a built-in inventory of 5,000,000 titles and can be used for custom publishing. The output is high quality, and if you know what you want in advance you can even order your POD book on-line.
Service: you can get your POD book delivered locally by pedal-truck or bicycle, which appeals to the Cambridge-area green-conscious buyers. Know your customer is an ancient sales adage that Mayersohn has taken to heart. And if you go into the store you get:
fanatical attention to customer service with an unrivaled staff of passionate and educated booksellers.
I might have mentioned that idea a few times recently
.
Quick adaptation, a multi-pronged sales strategy, and an eye for winning details. Maybe it really does take a technophile to save a brick-and-mortar establishment. Are any other sellers out there paying attention?
(h/t Emily L for the original pointer.)
Comments (2) + TrackBacks (0) | Category: IP Markets and Monopolies
May 9, 2012
Way back in August of last year, I noticed that there was a storm brewing over so-called "termination rights" in music recordings
. That storm appears to have had a first crash, with
former Village People member Victor Willis reclaiming his rights in some of their hit songs
.
To review quickly: a feature of the Copyright Act that went into force in 1978 gave record companies 35 years' worth of profits from albums, after which the artists would be allowed to reclaim their rights in the music. Several artists have done so, and the Cartel is fighting them. According to Larry Rohter's NY Times piece linked above, Willis's claim was contested by Scorpio Music and Can't Stop Productions, who had sued to stop him exercising his termination rights.
As I discussed in the August entry, Scorpio and Can't Stop initially contended that Willis wrote works for hire, meaning that he would have given up all rights. Chief Judge Barry T. Moskowitz of LA's Federal District Court, appeared set to reject that claim so it was withdrawn. Now Willis has back "his share" of ownership in 33 Village People songs.
That "his share" phrase leaves a lot of wiggle room still because the judge has to determine what Willis's share is. There's going to be a lot of unpleasant tangles yet to sort on this one, but it remains significant as the first case to test termination rights and the work-for-hire theory.
(h/t to +Rowan McVey and +Network XXIII News for the original pointer)
Comments (0) + TrackBacks (0) | Category: IP Markets and Monopolies
Last month I noted that Charles Stross was giving the stand-alone e-reader 2-5 years
, whereas I was betting that sales had already peaked and we'd see a decline after the holiday season this year. I might have been too optimistic.
Now comes Jon Mitchell on ReadWriteWeb, reporting that "Kindle Sales Plummet". He claims that sucks but I think he's exaggerating. Anyway, Amazon doesn't exactly report its sales of Kindles, so it takes a little bit of sleuthing to infer this. Mainly the inference comes from E Ink Holdings, which supplies the screens for Kindles, reporting that it had a quarterly loss due to a lack of orders from its biggest customer (aka Amazon).
What makes this double-interesting is that it appears that sales of Kindle Fires are also dropping, too. ISC reported that sales of all Android-based tablets dropped in Q1 2012, including Kindle Fires. This isn't hugely surprising to me, given both Apple's splashy announcements and that fact that Android tablets had a stronger-than-expected holiday season in 2011. It will be interesting to see how that holds up over the next couple of quarters.
At the same time, I'm interested to see that more publishers (of news, this time) are backing away from iPad-as-platform. As an MIT alum I got a notice from Tech Review that they are ditching their iPad app. The reasons are strictly financial - it cost a bundle and made no money - but it's a strong cautionary tale for people and organizations that are thinking about taking the Apple golden handcuffs. TR notes that the Financial Times also made a similar decision recently, and that both TR and FT have moved to a free/open model based off HTML5.
I feel like we're in the very early stages of a chess game - most of the things being moved are pawns, and people are just beginning to consider how they're going to achieve strategic objectives like "control the center of the board". I would not be surprised to see tentative moves and hanging back from most of the major players through the next 6-8 months as everyone waits to see how things shake out and what happens to early risk-takers.
Comments (0) + TrackBacks (0) | Category: IP Markets and Monopolies
May 3, 2012
Consensus seems to be that
the willingness of at least some publishers to settle the DOJ lawsuit
rather than fight will put Amazon back in the catbird seat. Lots of people are reacting to that; herewith two that came across my screen today.
First, Target isn't going to sell Kindles anymore. The problem isn't the Kindle per se. It's that Amazon has been using physical retailers as its (unpaid) showrooms. Amazon has encouraged people to go shop in physical stores, then price-compare and buy from Amazon - even offering a discount for doing so. That may be a few bucks in consumers' pockets, but it's a big hit to the brick-and-mortar retailers who are losing customers right out of their showrooms.
Target is still a small fraction of Kindle sales, even though it's the biggest non-Amazon seller. So this mostly amounts to a symbolic middle finger to Amazon, since Target will continue to carry iPad and Nook devices. It's worth noting that both Apple and B&N have large physical presences and as such are much more careful about how the online and retail shopping experiences merge.
Second, Mark Glaser of PBS's Mediashift pointed me to a column by Barbara E. Hernandez titled "Can E-Books Succeed Without Amazon?" The heart of the issue seems to be Amazon's KDP Select program, about which I wrote in March. As I intimated then, the program is a hammerlock on an author and buying into it might not be the brightest move for any aspiring writer.
Hernandez paints a picture of Amazon as "heavy-handed" and notes that many authors are opting for smaller publishers who offer more freedom and leave the authors more in control, such as Bookbaby and Smashwords. Harkening back to the first story, Hernandez quotes Smashwords founder Mark Coker as saying
KDP Select [is] using self-published authors as pawns [in] a broader campaign to wage war against retail competitors
That's another bad move on Amazon's part, but they're still the 500 lb gorilla in the room. Authors ignore them at some risk. Let's just hope the gorilla decides to be better-behaved.
(full disclosure: a couple of my author friends have chosen to go with Smashwords, but I have no incentive to promote that alternative. As noted, I don't even own an e-reader yet.)
Comments (0) + TrackBacks (0) | Category: IP Markets and Monopolies
April 30, 2012
PW has a story today about Barnes & Noble looking for deep pockets to help it survive against the Amazon & Apple juggernauts
. The Nook maker is teaming up with Microsoft, which is putting in a bunch of cash and getting a first-out-of-the-box Nook for Windows 8 app.
This seems like a bad and backward-thinking way for B&N to go, to me. As we've been discussing this month, dedicated e-readers are going to die, including Nook. Tablets running things like Windows 8 will replace these devices. Of course B&N wants there to be a Nook app for Windows 8. But it also wants one for iPad and Android tablets. Microsoft's money might get them first place in the development line, but it can't possibly buy exclusivity. B&N is also probably being foolish to prioritize a Windows-OS version, in that Windows 8 has such a tiny user-base. A Nook app for either of the other big sellers would likely reach far more of B&N's customers.
The PW piece has a bit of puffery about how they're going to do unspecified other things, and combine assets and blah blah. It includes blather about B&N's physical stores, about which Microsoft cares not one whit, and has not one word about the one truly revolutionary thing to happen in e-books this year: Tom Doherty imprints' decision to dump DRM.
All of which tells me they don't have an actual business model. That's kind of a shame, actually, because I can think of at least two that would be absolutely rocking, given these two companies' expertise and current footprints.
Comments (2) + TrackBacks (0) | Category: IP Markets and Monopolies
April 24, 2012
Comments (2) + TrackBacks (0) | Category: IP Markets and Monopolies
Two stories today that update
the earlier discussion of academics on boycott
. (Hat-tip to
Boingboing
for original pointers.)
To review: academics who publish provide free material and free labor to big publishers like Elsevier who take this free material and package it into things like journals that are then sold at great expense to places like libraries. And by "great expense" I mean tens of thousands of dollars per journal per year. More on that below.
Often, to be published requires not just giving up your time and energy but also all kinds of rights on your own writing. Some academic publishers will, for example, forbid authors from having copies of their own papers on their own Web sites. Sometimes you're not allowed to submit the entire body of your writing to a scientific indexing service, just an abstract. Both of these hurt authors by making their work harder to find and read, but bring more revenue to the publishers who charge for things like reprints, access to their walled "digital libraries," and so on.
If you think this is nuts, you're not alone. The Cost of Knowledge anti-Elsevier petition, for example, is up over 10,000 signatories as I write this. That brings me to the first item, a story by John Naughton for The Observer titled "Academic publishing doesn't add up".
In his column, Naughton reviews the costs, power structures, and "intrinsic absurdity" of the academic publishing racket, pointing out among other things that at least one estimate of the free labor provided for peer reviewing states its value at over UKP 165,000,000. He notes that Tim Gowers' petition is but one of many gaining traction and that even some research-funding bodies are beginning to require that people who accept their funding agree to publication that isn't behind a paywall.
About that "pay" bit... Boingboing recently highlighted a letter from Harvard Library's Faculty Advisory Council. In it, the Council expresses the view that the costs of these journals will soon put the library out of business. Remember those tens of thousands I mentioned? They add up really fast, particularly when you want to run a world-class research library for a multi-disciplinary faculty. Harvard (or MIT or Boston University or Tufts, just to name four world-class institutions close to where I sit) doesn't just have to keep in the high-prestige journals in biology. They also need the journals in mathematics, physics, chemistry, astronomy, computer science, mechanical engineering, and on and on and on. They don't have the option to leave out some.
The result, at least in the case of Harvard, is an annual cost just for journals of USD 3,750,000. That doesn't count access fees, reprint fees, and other costs. And the memorandum points out that the rate of increase in these costs far exceeds other measures such as the rise in tuition costs, inflation, and so on. In plain English, the publishers are gouging ever harder.
So, where does that leave us? Libraries are grumbling, funders are disquieted, and individual faculty members are happy to sign petitions of protest. But none of this addresses what I see as the key issue: faculty give these journals this much power because they rest entire careers on them. You get tenure based on your academic publications. You submit your publications list when you apply for grants and funding. Look at any academic C.V. and you'll see that it's structured so that the big name journals in which the person has published are listed promptly. It's one of the first things that gets looked at when someone applies for an academic job.
Until that changes, nothing is going to change. I'm sorry to be so consistently negative but "publish or perish" is still the law of the ivory tower.
Comments (0) + TrackBacks (0) | Category: IP Markets and Monopolies
April 18, 2012
Discussion and thought continues in the wake of DOJ's suit
against the e-book publishers and Apple.
In a New York Times piece, David Streitfeld notes that Amazon has already announced plans to "push down" e-book prices. Of course, the problem isn't what happens in the short term, it's what happens over the longer term. There continue to be two diametrically opposed opinions on this. On the one hand, we have the old-school notion that says monopolists will raise prices no matter what - the view argued by those who didn't settle with DOJ. I continue to find this ironic after Apple's history of holding the line on music prices against publishers who wanted to charge far more. On the other hand, we see independent authors like Konrath who argue that sales are extremely sensitive to pricing and monopolist price-jacking will just cause people to switch back to physical books.
There is already a potentially significant price gap in the (retail) costs of e-books and physical books. To the degree that a consumer has a choice - that is, already owns the e-book device - the price gap has to matter. For consumers who aren't already locked into a device, the gap has to be factored against the cost of buying a new device.
A possible third way could come from small e-booksellers, according to a Time Techland piece by Keith Wagstaff this week. Under the two very photogenic ladies from Emily Books the column points out that for all the hand-wringing over the potential power Amazon will have, nobody at the big publishers is actually doing anything about it. Hopping into bed with Apple isn't precisely a great move, but nobody at the big houses seems to have a better idea.
Emily's idea is to offer a high-touch hands-on approach, giving readers a better idea of the quality of what they're getting. It's a simple model, and one that has been replicated with all kinds of specialty brands and products in all kinds of industries. But it's nearly impossible to do with e-books because the publishers are so afraid that they won't let anyone sell their e-books without massive, complicated, and expensive DRM.
Wagstaff devotes more than half his column to excoriating the idiocy that is DRM, a story that I'm sure most Copyfight readers know by now. He ends by saying:
DRM requirements are going to have to go. It's probably going to happen eventually; if I were a publisher, I'd get ahead of the curve and embrace a more diverse marketplace sooner rather than later.
Oh, would that the big publishers were so willing to dip even a tiny toe into the 21st century.
Which brings me back around to a piece Cory Doctorow put up on Boingboing last week titled "Antitrust and ebooks: regulators miss the big DRM lock-in picture" which itself spins off a Tim Carmody piece for WIRED.
The point these two are making is that antitrust regulators are looking at the wrong thing. Sure, agency pricing set up by collusion would be illegal, but it's not half so anti-competitive as the kinds of platform locks that DRM and other restrictions the DOJ is giving a pass to. Carmody points out that Apple also employs a variety of anti-competitive measures to lock customers in. And, as I'm getting sick of saying and you are probably getting sick of hearing, every bit of lock-in is going to end up harming the marketplace and harming readers particularly.
Yeah, I get that e-books have lots of advantages. I'd like to get some. But not at this cost - and I don't mean whatever Amazon decides to charge.
Comments (0) + TrackBacks (0) | Category: IP Markets and Monopolies
April 12, 2012
A couple months ago, Nest found itself on the wrong end of a patent-infringement lawsuit
from Honeywell, over so-called smart thermostats. At the time, I thought that Nest would probably choose to settle rather than get dragged into a possible protracted bit of litigation against a much-bigger company. Honeywell makes tens of thousands of products and smart thermostats are a tiny fraction of their business. For Nest, though, they're the showcase - the whole point.
This morning, Kate Brinks (the official Press Contact for Nest) was kind enough to send me a copy of Nest's just-filed response. It's dressed up in polite language, but what it amounts to is Nest calling "BS" on Honeywell, and filing its own counter-claims. In order to lead this fight it has brought on board one Chip Lutton who hasn't even had time to update his LinkedIn profile there. See, he's left Apple and joined Nest as Chief Counsel. This is very good news for Nest, I think, as Lutton has been helping steer Apple's worldwide patent war and knows a thing or two about how big companies do the patent dance.
So, what do Lutton and Nest have to say in response to Honeywell's charges of patent and design infringement? It's the usual - Honeywell are stifling competition, their patents are "hopelessly invalid" where they are "not worthy of a patent". The deep deep irony of someone from Apple complaining that someone else is asserting crap patents is apparently not a factor in drafting press releases like these. In summary: Nest are going to challenge the patents' validity, push for re-examination, and hope that the judge finds that they have sufficient grounds to proceed. If the judge thinks they have even a reasonable chance then it's likely they won't be hit with an injunction and can go on building their business.
If Honeywell is able to convince a judge otherwise it's possible Nest could be cut off from its sole source of revenue, which would make its investors even less happy. My guess is that Lutton's first job is to make sure that doesn't happen. Whether this leads to serious negotiations or to a courtroom date afterward is something we probably won't know for many months.
Comments (0) + TrackBacks (0) | Category: IP Markets and Monopolies
April 11, 2012
Jon Sargent, in case you were wondering, is the current CEO of Macmillan publishers, and has gotten himself in the news a bit today because of his reactions to the
DOJ finally filing suit against his company and the other big publishing houses
.
Quick recap: the DOJ has been hinting about filing this thing for at least a month. The core charge is that five big publishers colluded with Apple to fix prices via an agency model for e-books. According to the WSJ piece, the civil suit alleges that the publishers banded together by phone and email to break Amazon's back over its "wretched $9.99 price point."
The new news is that three of the five would rather smoke than fight, agreeing to a settlement that will let Amazon resume discounting e-books. They may also have to pay "tens of millions of dollars in restitution " to consumers who were ripped off by the illegally priced e-books, settling a separate suit brought by a group of states. Apple and two of the publishers didn't like DOJ's terms and will do the "see you in court" routine.
The first part of that routine is, of course, trying one's case in the press. DOJ tries to make its case look as strong as possible, and the defendants respond by denying guilt and making charges about government interfering in good ole American business. If that's what Sargent wants to do he needs a better writer - maybe he knows a few?
See his blog post on tor.com (Tor is owned by Macmillan). In this triumph of illogic he claims that switching to the agency model would "make less money on our e book business." Say what? You jump prices 30% overnight and make less money? Either you're not fit to run a business or something very fishy is going on. Trust me, if I'm hurting trying to sell a product for $9.99 and tomorrow you let me sell it for $12.99 and prevent anyone from discounting it back down? I'm going to make more money.
Unless, somehow, you think the 30% price jump is going to kill your customers' willingness to buy that product, in which case you are a frakking moron for jumping the price in the first place.
Moving on, we then get the claim that "We made the change to support an open and competitive market." Would someone like to tell me how a price-fixed, guaranteed-no-discounting market is more "open" or "competitive" than one that lets prices vary? Oh, never mind. This is code for "we found a way to force people to buy our stuff at the price we wanted and from the people we want you to buy from, who are not Amazon."
The best part is the personal story: "I made the decision on January 22nd, 2010 a little after 4:00 AM, on an exercise bike in my basement." Dude, if you're deciding the entire future of your business at dark-o'clock when you can't sleep then you need to take a big step back, and maybe step down. The corporate cowboy routine may play well if you're Mark Cuban or Donald Trump, but (even though your company is privately held) there are people who depend on a management team making responsible, well thought-out decisions. Preferably not at four in the morning.
Comments (0) + TrackBacks (0) | Category: IP Markets and Monopolies
March 13, 2012
Gods I love it when someone on the inside is even more sarky and cutting than I am. This is one of those times.
In this corner, the smackers: authors Joe Konrath and Barry Eisler. In the other corner, the smackee: Scott Turow, President of the Author's Guild, and his "Grim News" blog entry.
What is this grim news? Why, it's the likelihood that the DOJ will file a collusion case against Apple and the big publishers. This is "grim news" because Mr. Turow is in charge of a big club for very big authors, which is likely to be on the receiving end of this legal case. If I was him, I'd be worried too.
You may recall I blogged about Konrath's claim that he garnered $100,000 in profits from his e-books in January of this year. Obviously he's someone heavily invested in Amazon's publishing model and as we discussed, he's also someone who pays careful attention to prices and how an author can maximize income by carefully discounting and tracking the effects of deals on sales. The agency model for pricing, which is at the heart of the collusion case, is just about the opposite of that - it handcuffs retailers and gives pricing power to the agency partners - the aforementioned big publishers. You can imagine this as being the digital equivalent of a poke in the eye for guys like Konrath and Eisler, and they have some choice words in response.
In a blog entry titled "Barry, Joe, & Scott Turow" they go line-by-line through Turow's dire news and translate it into more or less plain-speaking English. For example, where Turow sees Amazon "destroy bookselling" they point out that lowering prices tends to increase sales and in general selling more books is (should be) what publishing is about. They go on at some length - you should read it for yourself. They're pretty contemptuous not just of Turow and his blog post, but of the whole big-house/big-author publishing business and its failures to anticipate, react, or adapt to the sea changes introduced by self-publishing and e-books.
As noted, Konrath and Eisler have a lot of skin in this game and their biases show heavily. They act as if Amazon has done no wrong and gloss over or ignore a lot of bad history. For example, I have no sympathy for many of the moves Amazon has made to hurt physical retail outlets directly rather than by out-competing them, nor do I like the way Amazon has used customers as pawns in its games. And I'm certainly no fan of Amazon's lock-in plans.
But those are problems that need to be dealt with openly and head-on, not by some (potentially illegal) back-room deal. Remember that the big losers in these collusion situations are the readers who are getting swindled. And if DOJ puts a stop to that then more power to them, I say.
(h/t +Fred von Lohmann for the original pointer)
Comments (0) + TrackBacks (0) | Category: IP Markets and Monopolies
March 11, 2012
In response to
my entry a couple weeks ago on who decides what e-books you buy
, Copyfight reader Amy pointed me to a column by Terri Giuliano Long on indiereader.com.
In the column, called "The Down-Low on Exclusivity Clauses", Long talks about Amazon's KDP Select program. This program, which Amazon introduced at the end of 2011, allows authors to sign up to have their books placed in the "Kindle Owner's Lending Library". This (virtual) library allows Kindle owners to "borrow" one book per month. That is, they can download a free copy with no due date of any book on the list. Since the reader doesn't pay, Amazon has offered an enticement to e-book authors to have their books in the library. Amazon will put forward a pool of money and each time a book is borrowed the author of that book gets something from the pool.
According to Long's column, in January authors were getting USD 1.60 per borrow. That's not much, but it's not a huge amount less than most authors get on e-book sales, and in theory the author can get borrow money on top of royalty money. That's the upside. The downside is exclusivity. If you're being borrowed on a Kindle then you can't be read on other devices, including Kindle apps that run on other devices. In effect, you're agreeing to have your book locked to one device in order to help Amazon sell more devices that will (work with me here) further lock in readers. Awesome.
As usual in these sorts of situations where an author sits on the publicity/popularity curve says a lot about how good this deal is. If you're a New York Times bestselling author then your readers are likely all over the marketplace and single-device lock-in is bad for you. If you're an unknown and need to build readership numbers, then the extra publicity of being in the library may be a boost. But then again, what do you do if your unknown book turns into a hit and readers can't get it elsewhere? A new author may be crippling her audience reach by agreeing to this lock-in, without even knowing what the potential reach of that audience is.
Long tries to end her column on a balanced note; as she says, the situation wasn't exactly a rose garden in the days before e-books. Perhaps that's her professorial (she teaches at Boston College) fairness showing through. Me? I have only sympathy and faint contempt for people who feel they need to buy into someone else's exclusive locks. This may be why I don't own an e-book device myself.
Comments (1) + TrackBacks (0) | Category: IP Markets and Monopolies
March 8, 2012
It's sad and ironic that these stories always seem to appear around the same time of year.
Last March I noted it was three years
, and now it's four in which we've been unable to break the logjam around drug patents, pricing, profits, and people dying.
None of the issues have changed: patents are still a government-created monopoly that is limited in some ways and very broad in others. Drug companies still use patents to ensure they have monopolies on money-making medicines. And people still need medicines in order to stay alive with serious conditions such as HIV/AIDS or in this case a particularly nasty form of leukemia.
As Vikas Bajaj and Andrew Pollack wrote in The Times this week, a case has slowly wound its way through the Indian court system around drug giant Novartis's patents on a medicine known as Gleevec. This medicine treats one of the most deadly forms of lukemia and like many life-saving medicines it has been remade as a cheap generic by companies in India and elsewhere. The purpose of the suit is to force the government of India to recognize Novartis's patent as valid in India and thereby shut down the production of generics - which would be in violation of this patent if it was recognized.
Of course it's not just this patent that's at stake. If the Gleevec patent is recognized then the law under which India has barred recognition to a whole host of drug patents will fall, and those generics will go away. And it's not just India - the US and the drug lobbyists are so afraid that other countries might follow India's lead that they've begun high-pressure moves in trade negotiations to prevent this from happening.
It's worth noting that India's law is not a wholesale blind invitation to piracy. What the law says is that you can get a patent on a new drug, but you can only get a patent on a modification of that basic drug if you do something that improves its efficacy. In the US you can get patents based on slight reformulations, or patents to cover different delivery methods even though the underlying drug remains identical. So while it's clear that US and Indian patent laws differ, it's not obvious to me that one is inherently superior.
I've never been shy about where I stand on this sort of thing and my position hasn't changed. I believe that the patent monopoly power ought not to be absolute, that a new equitable bargain should be reached, if the damned drug companies will stop blocking it. Indian law may be too restrictive in that companies would not be properly enticed to spend the money to develop better delivery systems or refinements if they can't be sure it would meet some (currently undefined) standard of efficacy improvement. But we must weigh the lifesaving necessity of cheap versions of these drugs against the business needs. Right now, particularly in the US, the scales are tipped over far too much to one side. Let's hope India doesn't end up the same way.
Comments (0) + TrackBacks (0) | Category: IP Markets and Monopolies
March 5, 2012
That question looks to be headed to the courts to decide, as
nascent start-up Aereo
has been hit with pre-emptive lawsuits by television broadcasters.
As Rip Empson explains in a lengthy opinion piece for TechCrunch, Aero's business model is narrowly and painstakingly tailored to fit through what it believes is a viable exemption to copyright restrictions. Here's how it works: courts have ruled that in cases where the end consumer does everything - selecting the content, recording it, reviewing it in-home and privately - the activity is legal. This was the basis for the recent case known as Cable News Network v. CSC Holdings in which Comcast was able to offer what it called a "remote DVR" service. Instead of having a DVR in the home (which is legal) Comcast argued it was simply providing remote server storage and controls to do the same thing. Since the activity wasn't infringing, courts held that Comcast's service wasn't infringing.
What Aereo proposes to do is allow its customers to tune in to any one at a time of 20 local broadcast channels. The channels will appear on any of the consumer's Web-enabled devices by means of a special antenna they'll rent from Aereo. This may not seem like a big deal, but it is something that has been sought after for a while by people who want to "unplug" from their TV and take the programming with them. As in the Comcast situation, only one copy of the information will ever be made per consumer and the acts of selection, storage, and streaming will all be under the consumer's control. Thus, the reasoning goes, it ought to be legal.
Of course the broadcasters don't want anyone bypassing them, and they're suing Aereo despite the company being backed by one of their own: Barry Diller, who is credited with (among other things) the creation of the Fox and USA broadcasting networks. Sadly I agree with Empson that the most likely outcome for this case is that it'll be bogged down in courts for so many years that the company will run out of money or the whole landscape will shift and moot the case.
Comments (0) + TrackBacks (0) | Category: IP Markets and Monopolies
February 29, 2012
If you think the answer is "the publishers" then boy are you living in the 20th Century. Back then publishers did indeed have a more or less complete lock on what you got to read. There were indie publishers and small houses and of course vanity self-publishing, but if you wanted real exposure (in this thing called a "book store" - two words, a store for books, odd to think of that now) then you went through a major publisher. A
couple years ago I wrote a piece about the slush pile
versus self-publishing; here in 2012 it's clear
which has won
.
So if the answer isn't "publishing houses" then who are the new gatekeepers? Turns out they're the big names in e-commerce: Apple, Amazon, and PayPal. Let me point to two stories that illustrate the new reality.
First, a story that hit the wires this week (here well summarized by Violet Blue for ZDNet): PayPal has decided you shouldn't read smut it doesn't like. That's right, the company is forcing its merchants that publish and distribute e-books to censor - that is, prevent you from buying through PayPal - books of a certain adult nature. As Blue explains, it's not naughty words that PayPal is objecting to, it's the kinds of stories told in the books. Try to let that soak in for a moment: the dominant online payment processor feels it has the right to tell you and me what sexual fantasies are acceptable, and which are not. Say WHAT?
And lest you think it was only PayPal that engaged in this sort of controlling behavior, let me direct your attention to today's Domino Project column from Seth Godin. In the column, he explains that Apple has decided it will not carry his latest book because that book contains links to Amazon.com listings for other books. Apple presumably feels this might cause some readers to buy those books from Amazon and this might somehow hurt Apple's business? Maybe? I dunno, I'm grasping at straws here.
We've already covered how Apple is using iBook 2 to lock in writers. And we've already covered how Amazon is using its ability to yank content from its listings to strong-arm independent publishers. Feel free to jump back via those links if you missed the first go-round.
What this adds up to is a picture of a broken system. The notion of a book store (or bookstore, if you prefer) as a place to get books has not just been transferred into the digital realm, it has been wholly disintegrated. In this century any corporation can stick its fingers into the stream and pluck out things it doesn't like, divert the flow away from you, and play favorites with its own content to the exclusion of all others. What should be incredibly liberating technologies (print on demand, self-publishing, electronic books) instead become the means for recapitulating the worst behaviors of the previous technology (payola, pay-for-placement).
Comments (4) + TrackBacks (0) | Category: IP Markets and Monopolies
Comments (0) + TrackBacks (0) | Category: IP Markets and Monopolies
February 27, 2012
Jim Hines, whose blog entry I referenced last week, has a new post up detailing yet another bit of obnoxious meddling in authors' self-publishing efforts. According to the post "Who Controls Your Amazon E-book Price?" the answer is Amazon, and you can't do jack about it.
Last time the issue was Amazon hosing e-book readers as part of its war with publishers. This time it's the customer who gets the good end of the deal and the self-publishing author who gets to suffer. The reason is that Amazon not only controls the price you pay for a self-published book but in doing so it controls the royalty it pays the author. If you are someone like Hines and price your book at USD 2.99 then you expect to get royalties based on that price.
Certainly that's how it works with books published by a standard publishing house. Amazon, like any retailer, is free to change the cover price - often by discounting - but it still pays off the publishing house as if it had sold the book at full price. However if you are self-publishing through Amazon then it has sole discretion to discount your book AND pay you royalties based on the discounted amount. Ain't that grand? No one can argue that this isn't part of the Amazon Terms of Service, though the language does seem to leave them a great deal of wiggle room. I am reminded of the blog post from mid-January about Konrath making $100,000 and how necessary it is for him to manage his pricepoints actively, with experiments and data gathering.
As Hines says, "Sometimes going it alone sucks". Major publishing houses may not be the greatest institutions in the world, but they do serve a number of useful purposes. If one is going to self-publish, one really needs to police every step of the process oneself.
(h/t Cory & Boingboing for the original pointer.)
Comments (2) + TrackBacks (0) | Category: IP Markets and Monopolies
February 23, 2012
Dear publishers, I believe you were warned that wrapping your e-books in DRM was, in effect, handing the Amazons and Apples and Barnes & Nobles of the world a loaded gun that was pointed back at yourselves. Now it looks like Amazon pulled the trigger.
Earlier this week Cory pointed on Boingboing to this piece by Michael Calder on the PublishersLunch blog. In it IPG (Independent Publishers Group - the second-largest independent book distributor in the world) reports that Amazon presented IPG with a new contract and when IPG didn't go along, Amazon yanked all IPG-distributed ebooks from its Kindle store.
Hey, no problem, Kindle users, you can just move your ebooks over to a Nook, right? And continue buying your independent tiles over there, right? Wrong. Don't get me started. You, dear e-book readers, are screwed. You are locked in, locked down, and at the mercy of every sand-throwing bit of childishness that the e-book world can devise. Amazon didn't yank the physical books; had it done so we could trivially get them from another seller. But since those Kindle bits are DRM-locked you can't do anything with them that Amazon doesn't want you to do and moving your reading to another e-book reader is probably #1 on the list of things it doesn't want.
You can read Cader's column for the details if you care. The gist is that Amazon wanted better terms for itself and it's now holding every Kindle user's book purchasing list hostage until it gets what it wants. I don't actually have an opinion on which side is right in this latest stupid dispute. I just wonder why anyone pays hundreds of dollars for an e-book reader so they can put up with this shit.
Comments (0) + TrackBacks (0) | Category: IP Markets and Monopolies
February 22, 2012
The Oatmeal comic "I tried to watch Game of Thrones and this is what happened"
is getting a lot of talk in social media space, not least because Tim O'Reilly linked to it.
The comic shows a fanboy who has just finished reading the George R.R. Martin book and wants to see the HBO series based on it. He's hip, with paid subscriptions to sites like Netflix and Hulu, as well as iTunes and Amazon accounts and... he can't get what he wants. Even going to hbo.com just leaves him frustrated. So what does he do? He torrents it.
The user experience is something I've talked about many times here on Copyfight (see here, or here for just two recent examples). I make my living creating user experiences and it's stunningly clear that the Cartel does not understand my domain of expertise at all.
One reason the Oatmeal comic works so well is that its message is simple:
Dear HBO.
The purpose of having a digital version of "Game of Thrones" is not to try and sucker more people into buying your crappy cable channel subscription. It's to make money by giving them what they're looking for.
There are thousands, maybe even tens or hundreds of thousands, of Martin fans out there right now who will happily pay you money for this product, which you can give them. Their wallets are open. They are
trying
to give you money and you are stopping them. That choice remains as stupid as it ever has been, or maybe more stupid because people are now - more than ever - used to buying at the click of a mouse. And if you continue to be hostile to your potential customers then I am damnedsure not going to be sympathetic to your whining about your supposed misfortunes afterward.
Comments (0) + TrackBacks (0) | Category: IP Markets and Monopolies
February 15, 2012
The answer appears to be: a lot, patent-wise.
You may recall around the end of last year it appeared that Apple was in a world-wide patent war against Google's mobile OS and its incarnation on various devices primarily produced by Motorola and Samsung. Apple didn't seem to be making much headway at first, failing to get injunctions and having some problems with counter-suits.
That may be about to change, at least in the US. A few days ago, Florian Mueller published a long piece on his FOSSPatents blog detailing Apple's latest salvo. Apple is asking for a preliminary injunction against Samsung's Galaxy Nexus, the flagship product in the most recent line of Android releases. Mueller covers the maneuverings in the US cases so far - Apple's first suit hasn't gotten them the injunctive relief they wanted and is on appeal, and most importantly Apple's new lawsuit is based at least in part on four patents that haven't been brought into the fray yet.
Mueller's opinion is that these patents, three of which issued only recently, are quite strong. I have read them over and I must say that I'm impressed. Even though they're 2011 issues they have filing dates of 2005 and 2004, and incorporate patents granted during those years. They also have a truly impressive array of both patent and non-patent prior art cited, some of which goes years back from the patent filing date. If the USPTO allowed these patents in the face of all the listed prior art it will be a real challenge to invalidate them. It will be interesting to see if Google & co try that approach. Of course they will argue that their products don't infringe the patents anyway, but that's also going to be a tough case to make, as Mueller details.
An alternative would be to try to code around them. For example, the '172 patent describes a fairly specific interface for providing word-by-word correction/suggestion as users type:
in a first area of the touch screen display, displaying a current character string being input by a user with the keyboard; in a second area of the touch screen display that is between the first area and the keyboard, displaying the current character string or a portion thereof and a suggested replacement character string for the current character string on opposite sides of the second area; replacing the current character string in the first area with the suggested replacement character string if the user activates a space bar key on the keyboard; replacing the current character string in the first area with the suggested replacement character string if the user performs a first gesture on the suggested replacement character string displayed in the second area; and keeping the current character string in the first area and adding a space if the user performs a second gesture in the second area on the current character string or the portion thereof displayed in the second area.
It seems like using a different method of laying out the screen, or a different keypress for auto-completion, might be a viable workaround.
However, the '604 patent appears to be extremely broad and covers a fundamental technique for finding, ranking, and displaying heuristic search results. Again, I'm no lawyer, but I don't immediately see a way of coding around this patent without losing core functionality not just for Google mobile but for Google's entire search business.
Given my recent note about how patent infringement should be enforced, it's interesting that Apple is aggressively pursuing injunctions. In effect, they're trying to knock out their biggest competitor, and likely no amount of monetary settlement would dissuade them from this plan.
Comments (3) + TrackBacks (0) | Category: IP Markets and Monopolies
February 9, 2012
The Cartel would like to say "No!" However, a New York judge has said "Maybe." And "Not so fast!"
Quick recap: "First Sale Doctrine" is a uniquely American exemption to copyright, which says that if you legally bought a copyrighted work you are permitted to resell it. The exemption has been narrowed in recent years and it's interesting that this ruling was made in the Second Circuit, which we learned last September had issued a horrible ruling blowing a huge hole in first sale for books. Other cases have attacked first sale as applied to used video games, CDs/DVDs, and other electronic media.
The case at hand, as reported by David Kravets for Ars, has been filed against the company ReDigi a new start-up that began operating late in 2011. The company bills itself as a "modern" used-music store, which allows people to list for sale (or seek to buy) lawfully purchased iTunes MP3s.
ReDigi appears to have gone to some lengths to shield itself from becoming a platform for unfettered (and probably illegal) trading. For example, you can't rip tracks off your CD and list them there. In Kravets's WIRED piece on the start of the lawsuit he details a bit more of how the company works to ensure that only one registered digital copy of a track is made and kept. Once you put the tune up you can't access it on your iTunes anymore and once the buyer has paid, no copy of the track remains in the store's servers.
Of course none of this is good enough for the Cartel, but what else is new.
Comments (0) + TrackBacks (0) | Category: IP Markets and Monopolies
February 7, 2012
(sorry I couldn't resist that one).
Cuckoos, you may know, sometimes lay their eggs in other birds' nests
. Now industrial giant Honeywell is accusing 2011 start-up darling
Nest Labs
of having laid a virtual cuckoo's egg by producing a product that violates at least half a dozen Honeywell patents and may infringe on other companies' designs as well.
Nest Labs got a lot of publicity for its release last October of a "learning" thermostat - a digital device that uses a number of techniques to regulate your home's heating/cooling use in more intelligent ways, saving you on energy costs. Nest Labs has Tony Fadell, the former chief architect at Apple, as one of its founders, which helped it in the publicity arena, and its designs are said to embody the famous Apple design aesthetic.
Unfortunately, according to a pair of stories on Gigaom, the device may embody a lot more than just an aesthetic. In yesterday's first story, Katie Fehrenbacher detailed the outlines of the case that Honeywell wants to make against Nest and retailer Best Buy, listing seven areas where Honeywell is claiming to a Minnesota court that Nest has infringed.
Then in an update last night, Fehrenbacher posted the juicy details, including naming the six specific patents that Honeywell is using to back up its charges of infringement. Interestingly, Honeywell has also included a third party's (Kohler) product design image, claiming the two are "strikingly similar". Does this portend more suits against Nest, possibly over design patents? Is that "Apple look" perhaps not so unusual or distinctive as last year's gushing commentaries led us to believe?
That, I suspect, is something we'll see settled in court. The market for smart thermostats right now is small, but growing, and Nest has some very big investor names behind it. I don't think they're going to want to dump their investment and like a lot of these infringement suits I think they're going to find it wiser to deal than fight. Whether Honeywell wants to license its patents or use them to keep the hot start-up out of the business is still unknown.
Comments (0) + TrackBacks (0) | Category: IP Markets and Monopolies
January 26, 2012
Right, I did promise (at least if you're reading me on Google+) another update on the Apple vs e-books situation. Last week ZDNet published a couple of... shall we say... strongly worded columns on Apple's behavior with its iBooks. The columns, by Ed Bott, are titled respectively
"Apple's mind-bogglingly greedy and evil license agreement"
and
"How Apple is sabotaging an open standard for digital books."
Gotta love a guy who doesn't mince words. What Bott and lots of other less-vitriolic writers are up in arms about is Apple's iBooks 2.0. I mentioned this little gem a couple days ago with particular reference to the idea that what Apple's doing might well be antitrust-worthy. That's not what has Bott up in arms, though.
In the first column, Bott dives into the really nitty-gritty of Apple's EULA, pointing out that not only does Apple claim the right to sell whatever iBook you make it also claims the right to prevent you from selling it elsewhere, even if Apple rejects it. Still think using iBooks is a good idea? You're braver than I.
As Bott notes, even if this is a condition on your use of Apple's software it's an unprecedentedly restrictive one. It is as if Adobe claimed you couldn't sell any photograph you processed in Photoshop (except through Adobe). Or if Microsoft claimed you couldn't sell any book you wrote in Word (except through Microsoft). If those examples seem ludicrous on the face of it, that's only because word- and photo-processing software is well established in the marketplace and there are competitors and years of user expectations in place. E-books are a new beast and it looks like Apple wants to own the cow and the milk, in perpetuity.
In the second column, Bott digs back in to describe how Apple is sabotaging not just individual authors' work but the entire ePub (EPUB) standard, which it had previously supported. This one, as he notes, affects not just e-book authors but also publishers and readers.
EPUB is an open format, handled by an organization known as the International Digital Publishing Forum (IDPF). Apple is a member, of course, as are big names in the software industry (Adobe, etc), in graphics (Agfa), and of course dozens of publishers from around the world. EPUB is XML-based and uses key XML concepts like namespaces and references to XML standards as maintained by the W3C.
Bott's column lists several ways in which iBooks 2.0 deviates from (and thus breaks) the standards, including proprietary namespaces, incompatible and non-standard CSS extensions, and critically it defines a new MIME type. Without going into too many grotty details, a MIME type is a way for a data file such as an e-book to tell various processor programs what its contents are. Programs like Web browsers that handle multiple content types (e.g. text, images, flash elements) use MIME types to know what program should be invoked for displaying each bit of the page. A program that knows how to display one MIME type will often reject all others because it doesn't know how to handle them.
So if you have, say, an e-book reader that is expecting to process files of type "application/epub+zip" - which is what the EPUB standard says that ePub books should be, then when it encounters type "application/x-ibooks+zip" it's just not going to display that file. And presto, all your iBooks 2.0 output is no longer viewable on any other reader. That's standards compliance for ya, sure enough. Apple also broke inbound compatibility, in case you care. An EPUB-standard document can't be opened in iBooks 2 either, so if you were thinking about collaborating with another author and passing files around, you better make sure that your partners all have iBooks 2 or you can't share with them.
Last time I closed by noting that e-book authors should probably steer clear of iBooks 2. This time it looks like anyone who is interested in improving the future of e-books should steer clear. C'mon, Apple, this is the kind of anti-standards doublespeak evil we used to bash Microsoft for.
Comments (3) + TrackBacks (0) | Category: IP Markets and Monopolies
January 24, 2012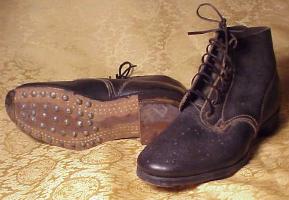 What started with
gushing fanboy squee about Apple's iBooks Textbooks and iBooks Author
has devolved into
crankiness and upset as people realized what was in the fine print
.
Seems that if we're reading the iBooks EULA correctly then if you make something with it you're agreeing to sell that created work through the iBooks store only. You can still give it away anywhere, except of course iBooks only produces content in a proprietary format readable only on Apple devices. And of course selling through Apple's store means forking over 30% to Apple for the privilege of doing so. Never mind the utter ridiculousness of this attempt to lock in book writers, says Chris Foresman at ars: it's potentially illegal as a violation of antitrust.
It was just last August when Apple was hit with one antitrust lawsuit over its ebooks business agreements. Now it looks like they're angling, or maybe just carelessly stumbling, toward another one. Or maybe not. As Foresman points out in the column there's a lot of ambiguity in the language here. Apple isn't claiming ownership or copyright of your created work; instead, it's placing a condition on your use of its software. That latter may well steer clear of antitrust concerns.
Or not. My bet is that some lawyers are going to get very rich off this; if you're an e-books author you might want to steer clear (of iBooks) at least until the dust settles somewhat.
Comments (0) + TrackBacks (0) | Category: IP Markets and Monopolies
January 12, 2012
Joe Konrath
writes the blog "A Newbie's Guide to Publishing". In
yesterday's post, called simply "$100,000", he lays out his facts and figures to support his hundred K in profits
(not sales, mind, you that's
profits
) on his self-published e-books on the Kindle platform.
He is, naturally, happy to crow about how much he's making on books that major publishers rejected but the deeper points here are what I want to dig into. For one thing, Konrath is actively managing his sales, with data gathering and experimentation around good pricepoints. For himself the sweet spot seems to be about USD 4 or UKP 1.5. This is interesting as other authors have found different pricepoints to work better and worse. What we don't know is what are the factors that make those pricepoints the winners for one author and the losers for another author.
Second, Konrath is clearly pleased at being pulled along in Amazon's wake. All the marketing and expansion of Kindle sales into new countries is expansion of his potential market. For English-language (or at least English language-reading) countries this is a zero-cost expansion, which is important in an environment that features shrinking markets and shrinking opportunities for physical books.
And that leads to the last interesting point, which comes up a bit in the comment thread below the blog post: what happens when the e-reader market saturates? Or more likely, what happens when the Kindle market saturates to be replaced by Kindle Fires or Kindle Novas or whatever comes next? Will Konrath's books still be available on those new platforms? At what cost to whom? How many highly successful e-book authors can the market support? And so on and so on.
More and more the e-book business is starting to remind me of the stories I've read of gold-rush California. A few people got very rich, a lot of people made some money, and a whole lot of people went broke or got hurt along the way. If someone has a formula yet for telling the likely winners from the likely losers I have yet to see it. 2011 saw the outlines of such a guide, compose largely of personal experiences; I expect by the end of 2012 we'll have some really good and decently tested principles. Until then...
(h/t +Mathew Murphy for the pointer)
Comments (0) + TrackBacks (0) | Category: IP Markets and Monopolies
December 30, 2011
Roger Ebert has a column up this week with his top 6 reasons why movie theater attendance is plummeting. Hint: piracy isn't on the list, though the ease of getting movies in the home via services like Netflix is.
No, once again it's the same deadly duo: high prices and bad customer experience. Prices on both tickets and concessions are sky-high and people seem not willing to pay for it, given that they're likely to have to sit in a crappy theater with an aisle down the middle, deal with obnoxious teenagers and compulsive texters, and have their in-theater options restricted because indie and non-US films aren't getting wide distribution.
In my comments on Dan Gillmor's "Swindle" rant I remarked that I thought e-book buyers were not particularly price-sensitive because they're locked in. For movies that's less and less true and so we're seeing price sensitivity. I wonder, also, how much of this is due to the crappy economy. If people are making good wages and not afraid of losing their job or their house they may not care so much if they pay an extra $3-5 per e-book or per movie. But that's not where we are and I wonder if people who are unhappy with the pricing are expressing part of the larger economic malaise.
(h/t Boingboing where I first saw a pointer to Ebert's column.)
Comments (0) + TrackBacks (0) | Category: IP Markets and Monopolies
December 29, 2011
After what seemed to be
a more-or-less throwaway remark about how he was tired of readers griping about e-book prices
, Scalzi this week
devoted a fairly lengthy column entry to the topic
.
The immediate focus of his ire is a blogger posting under the name of Janet on dearauthor.com, and in particular her entry called "The Entitled Reader". Janet, in her turn, seems to be peeved at being called 'entitled' and to feel that readers - particularly readers in the SF/F genre - have relationships with the authors through which they express their feelings about the authors' works including the prices of such works. Scalzi, in his turn, assembles both his own personal experience and extensive remarks from Patrick Nielsen Hayden of Tor publishing to defend the proposition that publishers have relationships with readers and do think of readers as their customers and not just retailers.
Having read all of this, and having some experience myself dealing with publishers and authors (and a lot of experience dealing with fans) I think both parties are right to some degree but are talking past each other because they're focused on the issue of the relationship and not on what it means.
To wit: Scalzi and Hayden are correct that SF/F publishers have made serious efforts in the past couple of decades to have their editors connect directly with readers. Janet is correct that - even though many major SF imprints exist within the Big 6 publishers - the actions of the people who work within the SF divisions are often different from and sometimes in direct contradiction to public statements by C-level executives at those publishers.
But the missed point in here? E-book prices are a swindle, and readers are noticing it. Readers who care will complain and they will complain to the most obvious and public faces they can find. As Janet correctly points out, some publishers make it very hard to provide interactive feedback. At best many of them offer just a generic contact form and do their best to give an impersonal corporate Web presence. Hayden is spot-on in saying that some editors have gone headfirst into the social media swimpool and give a very human and interactive experience - but doesn't follow the thread to realizing that the corporate experience feels impersonal and disconnected by comparison.
So while Scalzi continues to be correct that it is not the authors' fault that e-book prices jumped 30-50% overnight he is missing the point of why Janet and Gillmor and others are making these impassioned public complaints. Readers are not stupid people, and readers know when they're being ripped off. People who feel ripped off complain and if your response to complaints is "the doctor is not in" then you're missing the point. It may be misplaced, but I hear the readers' ongoing complaints to authors about prices as a plea for help.
Shocking news: someone is right on the Internet. In fact, two someones are right on the Internet here, but nobody seems to be understanding why it matters.
Comments (0) + TrackBacks (0) | Category: IP Markets and Monopolies
December 28, 2011

Oh look it's been 20 whole days since I wrote something about the ungodly mess that is e-books this year. TL;DR version: nothing has changed, physical books are still better, you can go now.
The source for this rant is +Dan Gillmor's column in the UK Guardian titled "The great ebook price swindle". In it, Gillmor points out that greed and arrogance (he forgets to mention utter terror) have led publishers to adopt a collusive (and possibly illegal) agency pricing model. The result being that e-book prices jumped 30-50%.
The result is, as Gillmor says, "a terrible deal for the customer." Whether that terrible deal will lead more people to think twice before they buy e-books is still up in the air. Gillmor says it has changed his behavior, so maybe that's so. But I tend to think that once people have taken the plunge and bought an e-book device they want to keep feeding that habit. Ferpetessakes people pay $3 and up for a measly ringtone. I think the demand here is not particularly price-sensitive and in that respect publishers' greed isn't going to have much impact on adoption. Sales figures for December e-book/physical book purchasing should be out in the next couple of weeks and we'll see whether Gillmor or I am correct.
Comments (0) + TrackBacks (0) | Category: IP Markets and Monopolies
December 22, 2011
Last time I touched on this issue
I noted that we still needed alternative strategies to manage IP around life-saving medicines. Doctors Without Borders/MSF has been working on a plan to try and break the logjam, called a "patent pool". The concept of the patent pool is simple: rather than asking any one pharma company to forego its profits while its competitors don't play along, the pool asks all companies with patents on relevant medicines to contribute their patents to licensing arrangements in the pool. The pool's managers license the patents as a portfolio, and distribute any returns to the companies that contributed.
So far so good. In this case, the MSF pool is focused on older HIV-treating medicines. Today's regimen for advanced HIV care involves a so-called "cocktail" of drugs. These drugs are often patented by separate companies so buying or licensing them is complex. Additionally, its hard to get patients to take all of a cocktail regularly and in the proper dosage. Care would be more effective if the cocktail could be administered as one pill containing all the relevant ingredients. But making such a pill requires licensing all the patented medicines. Enter the patent pool. Countries like India and Brazil have the large-scale high-quality manufacturing facilities to make single-dose medicines at the scale needed, if only they can get the license.
So MSF has been going to the patent owners asking them to contribute their patents to the pool. These are patents, generally, on older generation drugs, not the latest and greatest which remain out of price range even in a pool strategy. But even the older drugs would be life-saving for tens of thousands of people.
Which brings us to today's sad update from MSF. In this bulletin they note that despite two years of effort to get public pressure on, Johnson and Johnson have refused to allow their patents on three necessary older-generation AIDS drugs to be licensed through the pool. Merry Christmas, J&J. I hope you can sleep well, somehow, despite knowing how many people you're leaving to die.
(Usual full disclosure: I am a strong personal believer in the work MSF does and a regular, if minor, financial donor.)
Comments (0) + TrackBacks (0) | Category: IP Markets and Monopolies
December 19, 2011
Audioporn Central
, my current favorite new-music site, pointed to a new music business site just entering "artist alpha" with the goal of legitimizing sales of DJ sets, remixes, and the like called "
Legitmix
". The theory is interesting but I can't see it working on a practical scale. Still, let's take a look.
The idea is that the creator who uses sampled music (DJ, producer, cover artist, etc) would not sell or distribute their work directly. Instead they'd go to Legitmix and upload their work, then identify the samples used in it. Legitmix encodes the work into a distributable file that the creator can then sell or give away as desired. When the listener wants to decode the file for enjoyment they have to demonstrate ownership of the sampled sources somehow; if not, they can buy the requisite samples through Legitmix's store. Once you own the components, the theory goes, you own a free-and-clear new composite work.
In a universe where everyone cooperates, this might work for simple mash-ups. Some of these are simple A|B tracks containing only two songs. But a good mash contains a lot more and let's not even talk about the hundreds of samples in a full-length DJ set. The amount of work involved on the part of every listener to demonstrate ownership of, or acquire rights to, every sample in your average hour-long set is nearly astronomical. The end user experience of this is going to be awful.
Of course, we also live in a universe where people don't just cooperate easily - if we did, the damned Copyright wars would've been over years ago. Some people don't want their stuff sampled. Some people want to approve the samples' uses. Some stuff doesn't have an easy license-granting authority in the first place (see "orphan works"). Sometimes you can get a license for the base song, but not necessarily the specific performance that was sampled. Et cetera et cetera. The number and amount of legal and contractual complications entailed is enough to stun even a Cartel lawyers, never mind some random start-up company.
What Legitmix is doing is employing fancy technology to shift the burden of licensing work from the creator to the listener. That means you multiply the amount of work by N where N is your number of listeners. Eww. Now there is some attraction to that, in that you might want to price your sampling fees based in part on the listenership. If someone samples you and nobody listens to that sample you might care less than if 100,000 people listen to it. But really, that's a detail. The complexity explosion remains mind-boggling.
I'm reminded of the situations that led to patent portfolio licensing. If you stop and think about it, companies with lots of patents could probably make more money by licensing individual patents to individual partners. Partners would pay only for the patents they needed, and everyone would be happy, right? Except it's so insanely complicated to keep track of all that it turns out to be simpler just to cross-license the entire patent portfolio. Sure, you pay for stuff you don't need but the amount of time and hassle (and lawyer fees) you save with a blanket license more than makes up for it.
Now substitute "sample" for "patent" in the above paragraph and you'll see why I think Legitmix is a non-starter. I give them an "A for effort" and good on them for trying to think creatively about solving the sample-licensing problem but this one fails the basic smell test.
Comments (2) + TrackBacks (0) | Category: IP Markets and Monopolies
FOSSPatents is rapidly becoming my go-to site for everything related to European patent shitstorms. Yesterday's blog entry recounts how
British Telecom is suing Google over, approximately, everything
.
BT alleges that Google's services - everything from Maps to Google+ - violate half a dozen patents that BT owns. FOSS includes a scribd link to the complaint and pointers to the six patents in the USPTO system. The patents themselves are old, and dense, and very broadly written. My extremely un-lawyerly opinion is that Google is indeed violating the patents as written, which means that either they pay up or they get the patents narrowed/invalidated. Given my fundamental believe that most software patents are overbroad crap issued without even a semblance of respect for prior art the choice for Google boils down to what would be less expensive: license or invalidation.
Neither is pleasant or cheap and the situation is muddled by the fact that BT is (according to Mueller) the fifth big company to sue Google over IP violations. Google thus has to consider the effect that settling any one of the suits would have on the others.
(h/t +Peter da Silva for the pointer forward.)
Comments (0) + TrackBacks (0) | Category: IP Markets and Monopolies
December 15, 2011
Jenny Shank at Mediashift has a column that starts off with the interesting title "The Trouble With Gifting an E-Book". She's right: e-books make much worse presents than regular books, but sadly she misses many of the important reasons why. Shank's column is a lovely bit of nostalgia about the personalization of gifts and the feel of the physical book. All true and good, but really kind of missing the mark. Let me tell you why e-books are lousy gifts:
Books are one-size-fits-all. Unless your reader needs a large-print or Braille edition, a book is a book is a book. The e-book for your iPad friend is not the e-book for your Kindle friend is not the e-book for your Kindle Fire friend is not the e-book for your Nook friend even if they all have the same name. The near-complete lack of interoperability between these devices is stupid beyond belief. Of course, you can get someone a gift card but we're talking about gifting books here.
Books are actual gifts. You give a book, and the recipient owns it. He or she can share it with friends, donate it to a library (unless imbeciles get their way with destroying first-sale doctrine), pass it on to their kids, and so on. When you gift an e-book, you're just letting someone rent it and that rental can be modified or yanked back by the e-book publisher or distributor at will and often without notice.
Book gifting is simple. Find a book, buy it, wrap it, send it along or hand it over. E-book buying remains such a complex mess that there are actually whole Web sites devoted to helping people through the convoluted processes that each seller has established for getting e-book.
My family has long had a tradition of special holiday presents delivered at year's end by "The Book Fairy." I don't think the fairy's going electronic any time soon.
Comments (0) + TrackBacks (0) | Category: IP Markets and Monopolies
December 6, 2011
In last week's long ramble I wrote that nobody seemed to be saying clear things on what Apple was up to. Ask and ye shall receive, I guess. Today +Dan Gillmor pointed to a "Patent Absurdity" column by Steven J. Vaughan-Nichols on ZDNet.
Vaughan-Nicols is pretty damned clear: Apple is engaged in a world-wide war on Samsung and Android in an attempt to drive them out of, and monopolize, the tablet space. There are at least nineteen related lawsuits happening in nine different countries as Apple tries to use its patent portfolio to bludgeon competition out of the marketplace. No wonder I was confused.
Vaughan-Nicols notes that this massive campaign is starting to draw regulatory notice, which is not bad but kind of a case of the horse already having left the barn. If the problem is the overuse of overbroad patents to monopolize a marketplace then the answer isn't to retroactively fight those patents; the answer is to tighten up the patent-issuing system so that crappy overbroad patents stop getting issued in the first place.
Comments (0) + TrackBacks (0) | Category: IP Markets and Monopolies
December 1, 2011
The canonical discussion of access-control mechanisms such as paywalls and DRM is that people ought to pay for stuff. That's not a wholly ridiculous idea; I've repeatedly asserted that creative people ought to get paid for what they do.
The problem? How do you know who has and who has not paid, particularly when you present your content in multiple ways on multiple platforms? This was brought to my attention by a column written by usability expert Jakob Neilsen.
Neilsen critiques the Wall Street Journal's iPhone app for its confusing user interface. In particular, the app appears to be asking people to pay twice for WSJ content. This causes the app to get horrible reviews. Neilsen points out that a fairly simple redesign could fix this particular app's problems, but I see this as symptomatic of a bigger issue.
By paywalling its content, the WSJ has taken on the burden of keeping track of who has and who has not paid. And, sensibly enough, the human being who pays for the content feels like she ought to be able to access the content she paid for, whether it's on her desktop or her mobile device. In fact, what is happening is that the WSJ, through poorly thought-out design, is transferring this burden to the end users who are then pissed off by being asked to pay twice for the same content.
Entities (people, corporations) who lock up their content behind automated mechanisms need to start paying attention to this, or they're going to be dealing with a lot more pissed-off customers. Paywalls already cut your subscriber base significantly (90% or more from figures I've seen). How much does it cost you to alienate that last 10%?
Comments (0) + TrackBacks (0) | Category: IP Markets and Monopolies
November 23, 2011
Over at Boingboing, Cory has a post up about the latest round of e-book land-grabbing in this case a dispute between Penguin and Amazon about terms related to sale and lending of e-books. The two companies are spatting and, as usual, it's the end readers (in this case, mostly library patrons) who are getting shafted.
You can follow the Boingboing post and its link to the ALA site for the latest sand-throwing childishness. I thought it was ironic to read this Boingboing post right after I read a comment here from reader Dan T on yesterday's item, where he points out that putting bits on one's own disk can have significant advantages over cloud-based music systems. Sadly, even if you do buy electronic products in download form, if those bits on your disk are wrapped in someone else's DRM you're still at their mercy.
Comments (0) + TrackBacks (0) | Category: IP Markets and Monopolies
November 21, 2011
I've been somewhat deliberately avoiding writing about online music of late because it's all still depressing me. Still, I wanted to note in passing two stories that aren't yet formally connected but soon may be.
First, there's a breezy guide from Dan Kantor on Gigaom on how to buy music now. As I noted some time ago, the ability to stream music to wherever you are from 'cloud' music services is taking over from the purchase of downloadable tracks, just as those downloads took over from the purchase of plastic platters.
Kantor's guide focuses on issues such as format, chiding Apple for still selling AAC, and on what mobile device you use, with distinctions for nerds and non-nerds. Still, the core message is: buy something to stream, not to drop on your hard disk.
Not that you're necessarily going to get everything you want from these services, though, particularly if you want things that aren't released on major labels. In fact, if you use Spotify, you just lost access to over 200 indie and minor record labels' catalogs. The problem, as Matt Lynley lays out in that column, is that the cloud services are paying... um, in my tribe we call it "bupkis".
In addition, the streaming services like Spotify are seen as cutting into the outright purchases you are being advised to make on the other cloud services. Spotify, in its response statement, claims (sole) responsibility for getting people to stop illegal downloading. Epic achievement there, guys. Can you convince the Cartel to stop suing people for downloading now that, you know, you've stopped all illegal downloading?
In fact, according to another Gigaom piece, part of the problem is that the Cartel owns a chunk of Spotify and is thus absorbing some of the revenue that might otherwise flow to these indie labels from Spotify.
Comments (1) + TrackBacks (0) | Category: IP Markets and Monopolies
October 19, 2011
It really does seem like 2011 is the Year of The E-Book Kerfuffle. The latest contestants for the Idiot Response To New Media Award are Barnes & Noble and Books-a-Million.
These two fine establishment chains (both retail giants) have decided to stop selling hundreds of titles published by DC Comics.
Why? Because Amazon got the digital rights to these graphic novels and comics in an exclusive arrangement for its new
Kindle Fire tablet device
.
Apparently the retailers decided that if they couldn't sell the digital version then they weren't going to sell the paper versions either, so nyah-nyah phblblblbttt. Meanwhile, over in that corner DC is saying you can't have your comics on the iPad or even the old Kindles either so nyah-nyah... well, you get the idea.
Seriously, this resembles not an intelligent foray into 21st-century business model development around digital media but rather a sand-throwing, hair-pulling, name-calling playground tussle among five-year-olds. It's multiple sides cutting off their noses to spite their faces, and along the way hose their fans, customers, and readers. And if you thought music fans were fanatically dedicated, you have not met comic fans. The best possible outcome of this that I can see is more of those fans going back to their local comic shops for the physical versions of the books and series they love.
As I noted a few weeks ago, deals that lock e-book content to a specific reader are going to screw people over. What may seem like a nice enticement to get new people to buy a particular device is going to piss off the hundreds of thousands of other people who already have an e-book device and no plans (nor money) to buy another one.
What's surprising to me is that it doesn't take more than about 30 seconds of thought to realize that we've been here before, and we're in this situation now. Movies, for example, come out now on both standard DVD and Blu-Ray. Eventually, Blu-Ray players will dominate the market to the point where DVD versions of movies are no longer made. In computer gaming you used to get new games out on CD and DVD; now the vast majority of gaming PCs have a DVD reader or a net connection so nobody makes games on CDs anymore. See also books on tape, audio LPs, and on and on. It's possible that in the next few years or so one e-book capable device or one e-book format will come to be sufficiently common that producing only that one is an appropriate business model. But not now.
If companies weren't busy being blinded by the "ooh new shiny" of the sudden surge in e-book numbers they might take a moment to learn from history. Resquiat in pacem, Santayana.
Comments (0) + TrackBacks (0) | Category: IP Markets and Monopolies
October 3, 2011
Slashdot is reporting that Facebook has filed a patent application (titled "Communicating Information in a Social Network System about Activities from Another Domain") that describes methods for tracking Facebook users while they're on other sites.
I've not yet read the patent app (it's long). It's a priority claim incorporating a provisional application filed in February of last year. The new application cites no prior art at all, which strikes me as slightly odd; perhaps that's in the provisional app.
The gist of the application appears to cover the techniques that are behind the Facebook "widgets" - content on Web pages that can access your Facebook-created cookies even after you've logged out of Facebook itself. Thus your movements across the Web are reported back to Facebook and you get ad-served (also described in the patent application) based on the knowledge of who you are that Facebook has accumulated.
Also of interest (and noted in other blogs) is that the patent never says (nor is it assigned to) Facebook. Usually a patent application is filed with the inventors names on it, and then some form of assignment statement. Particularly in the high-tech industry it's standard practice for employees to sign agreements at the start of their employment that any intellectual property they come up with during business hours or that relates to the business of their employer is to be assigned to their employer. No idea why such a statement would be absent from this application.
It's probably worth noting for the record that Facebook has made claims to the effect that it does not track logged-out users, claims that are widely seen as... what's the word I want here... bullshit. See for example, Dave Winer's column titled "Facebook is Scaring Me".
Comments (0) + TrackBacks (0) | Category: IP Markets and Monopolies
September 20, 2011
A quick bit of follow-up to
yesterday's thought question on ebooks vs poverty
:
Data from Publisher's Weekly and the site Galleycat show a huge jump (167%) in ebook sales in June as print book sales continue to slump:
In that month they estimate that ebook sales are within a few percentage points of hardcover sales, in dollars: $84.9 million for hardcovers and $80.2 million for ebooks. Trade and mass-market paperbacks together are still on top at $95.8 million combined, split about evenly. That means taken separately each of these categories is now below $45 million. Trade paperback sales were reported to be down 64%.
Analyses for why the sharp reversal has taken place are spotty. As we noted earlier, prices for ebooks have been forced sharply upward because of the switch to the agency model, but unit sales have continued to climb. There are also a couple of one-time events pushing on the trend: Borders closed, cutting into physical sales, and Harry Potter e-books are due to be released later this year, which everyone expects will cause a huge spike upward in those numbers.
On a related note, Paul Reynolds blogging for Consumer Reports sounded a typically negative note about the prospects for e-book subscriptions and open-ended rentals such as you can buy in the video realm. I agree with Reynolds: publishers will have to be dragged kicking and screaming, if at all, into this business. Prior to that we'll see significant DRM-cracking and file sharing of ebooks, pretty much exactly recapitulating the story of digital music from 15 years ago because I'll bet you the book publishers have learned nothing from the Cartel's experiences and they are all very very afraid.
(hat/tip to Doug Pardee and Karl A. Hakkarainen for the pointers.)
Comments (0) + TrackBacks (0) | Category: IP Markets and Monopolies
September 12, 2011
Long-time readers may remember
a few years back (2005) there was a minor kerfuffle
when Neil Gaiman had some difficulty getting permission from his publisher to post a free listening sample of one of his audiobooks. Since then Gaiman has continued to do audiobooks of his own works and occasionally serves as reader for others. However, not much has been made of those online, and the world of audiobooks has slowly grown in stature and notice. In 2009,
Gaiman posted what he labeled the "end of the audiobook argument"
with several links and samples of his own audiobooks.
Now, Gaiman has started his own audiobook label using the tools of ACX, the Audiobook Creation eXchange. As with other book labels this one exists not just to promote one man's work - though his name will definitely raise notice - but to find and promote audiobooks of quality by new and existing authors. ACX is a self-described "marketplace" that focuses on the aspects of (audio)book publication and promotion that are usually handled by traditional labels - publication, distribution, marketing, promotion, rights management and so on.
ACX also has a wealth of self-help and learning materials for people who are trying to navigate the business side of things; for example, they have a simple walk-through on various business terms you can establish through them, grants of rights, and so on. They have boilerplate business documents, and FAQs to try and make things simple.
Right now ACX appears largely to be a front end for Audible.com but there's no reason they couldn't serve the same function with different partners, which leads to the question - is this a better way for people wanting to get their audiobooks published to go? Traditional publishing houses seem to be spending a lot of energy suing to keep people from donating books to libraries and not a lot of energy on finding and promoting new audiobooks and new audiobook authors. So there's clearly something of a business vacuum to be filled; here's hoping it can be filled profitably.
Comments (1) + TrackBacks (0) | Category: IP Markets and Monopolies
August 25, 2011
The FOSS Patents blog has an interesting note on a patent issue being raised by Samsung in its fight with Apple over iPad. In particular, the fight is over design patents, which cover the expressive elements of design - the style, feel, visual look, decorative elements and so on.
In this case Samsung has introduced into evidence images from Stanley Kubrick's classic movie 2001: A Space Odyssey. In that movie, characters are seen using a tablet-like device as shown in the image I've copied at the bottom of this blog entry (image enlarged somewhat so you can see details).
According to Samsung, this constitutes prior art because it shows key elements of the design that Apple wishes to protect with its patent, in specific: "...an overall rectangular shape with a dominant display screen, narrow borders, a predominately flat front surface, a flat back surface (which is evident because the tablets are lying flat on the table's surface), and a thin form factor."
I confess I'm not familiar with how prior art works in design patents - are the rules different from prior art challenges to functional/process patents? Is a use in a purely fictional context sufficient to show that the design elements are not original and thus presumably not qualified for new patent protect? Will the court even accept Samsung's submission for consideration as an element of prior art? We'll certainly find out the latter soon and the others in due time.
Comments (1) + TrackBacks (0) | Category: IP Markets and Monopolies
August 15, 2011
On one side: a raft of the biggest names in recording in the late '70s. Everyone from Bruce Springsteen and Don Henley to Kool And The Gang to Kris Kristofferson. On the other side: the RIAA. Let us pause a moment to appreciate and remember all the work this fine organization has done... OK that was fast. What the hell are they doing fighting not their customers this time but household names in music?
According to Larry Rohter for the NY Times, they're about to fight those musicians over something known as "termination rights." These rights were written into copyright law in the mid-1970s and they give the current owners of albums 35 years to profit from it - which they have done handsomely. But after that time, musicians who want to reclaim the rights can do so by giving the Cartel at least two years' notice that they intend to exercise their termination rights.
If you get out a calendar and do a little math 1978+35 = 2012, which is next year. So starting last year some forward-thinking musicians such as Bob Dylan and others assisted by Don Henley's Recording Artists Coalition began making their applications and would like to get their music back please and thank you.
Not so fast! says the RIAA (you have to imagine Frank Morgan as the Wizard voice here). The Cartel claims that these rights don't apply to those recordings and they aren't going to give them up without a fight. Instead, says the RIAA, the albums were made as works for hire and belong to us in perpetuity sort of like copyright and certainly you can't get them back, like, ever nyah nyah. OK maybe I made that last bit up, a little.
The 'work for hire' claim seems to rise (or fall) on whether or not you think that the musicians were employees of the record companies at the time the recordings were made. That's some pretty thin legal ice because if they were employees then things like Social Security withholding and regular paychecks would have been the order of the day. In fact, they were not. Records were made (as they most often are today) based on advances given to artists against future royalties and an arrangement like that leans heavily toward considering those artists as independent contractors who are then entitled to exercise their termination rights.
Much as I'd like to see the RIAA get another black eye here, I doubt it's going to happen. The artists have huge incentive to negotiate a settlement well before it goes to court, let alone the Supreme Court as Rohter writes. In addition, there will be other interested parties such as producers, sound engineers, session musicians and so on who will want to put in for their share of the rights once the Cartel's grip is loosened. Allowing that whole snarl to go to court would likely cost everyone more millions than they want to spend, and would result in confused and probably contradictory rulings. A much better arrangement will be worked out that will allow major labels to continue making hefty sums off the albums while giving musicians some rights to do other things with the music, or to get a larger cut of the profits from new technologies such as ringtones, digital downloads, and music streams.
I don't know of anyone who has tallied the multi-decade profits of the labels from the albums threatened with rights termination, but it has to be billions of dollars. As with the NFL lock-out, the pot of money on the table is too big for anyone to walk away or let it go to waste; a split is in everyone's best interest.
Comments (1) + TrackBacks (0) | Category: IP Markets and Monopolies
August 10, 2011
Earlier this week,
Mattel got its proverbial ass handed to it in the long-running suit over the Bratz doll line
. My guess is that we'll now see a quick settlement with Mattel paying something significantly less than the USD 310 million that the judge ordered. This is a huge win for MGA, a small company that has nearly gone out of business fighting the protracted legal battle with Mattel, which doesn't like competitors to its flagship Barbie product line.
Mattel has all along claimed copyright infringement, and argued that the Bratz designs were, in effect, stolen by their creator Carter Bryant, who had worked for Mattel on the Barbie product. In fact, they won a first round (in 2008) and were awarded $100 million. However at the retrial Mattel came out on the losing side both in terms of its claims and also losing the contest over MGA's claims that Mattel had stolen trade secrets.
To add damages to damages, the judge then went on to award not only damages and attorney's fees in the trade secret theft issue but also $137 million in fees and costs for its protracted defense of the copyright infringement claims.
Given the size of these awards the lawyers must be absolutely salivating over MGA's announced intention to go after Mattel again on antitrust grounds. Clearly I am in the wrong business.

Comments (1) + TrackBacks (0) | Category: IP Markets and Monopolies
July 11, 2011
Since
I took Greg Sandoval to task earlier this year for failing to do good reporting research
, I think it's only fair that I point out when he's done an excellent job. Case in point,
his piece this past weekend for CNET, "What's driving rise in music sales?"
The hook for the story is the for the first time in the digital music age (since 2004) album sales are up. Admittedly it's only 1%, but when you reverse a seven-year trend even for a moment that's kind of news. So of course one wants to answer the question of how this happened.
To his credit, Sandoval doesn't just take the easy answer - oh, they shut down LimeWire - though he does touch on that point. Instead he delves into a variety of factors and possible explanations, looking at local phenomena such as the sudden rise of Adele, a Brit-pop star, and the recent release of a popular Gaga album. In addition, he notes that there has been some potentially disruptive pricing going on with Amazon selling an entire digital album at 99 cents, and standard catalog CDs selling for USD 4-8.
Remember the days when CDs cost more than DVDs? Yeah that was back in 2004-5, which is when the album business was last growing in profit. Those days are long gone, and I suspect the days when disruptive pricing can have a significant impact are numbered already, too. The impact of social networking on music sharing is only beginning to be felt - here's a Mashable by Ben Parr on how to use social media for sharing, for example.
In addition, as Sandoval's co-writer on CNET Lance Whitney wrote just a couple weeks ago, there's a huge rush on to move people to 'cloud' music services. Each service has its own spin on rights, uploading, and permissions but all depend on the notion that people no longer want to "own" music so much as they want to listen to it wherever/whenever they are. If the cloud services succeed it will make the entire past couple of decades worth of argument about rights and ownership seem as quaint - and as irrelevant to the masses - as a discussion of whether the fish fork or the salad fork should go on the outside. (Image nicked from homeworkshop.com - click through to see it in context.)
Comments (1) + TrackBacks (0) | Category: IP Markets and Monopolies
June 30, 2011
David Bernstein at Volokh Conspiracy pointed out that
the University of Chicago Press bookstore is selling the full digital PDF of his book for USD 45, the same price as the hardcopy
, and more than the Amazon Kindle edition ($30). But they're also offering a 30-day license to read the PDF for $7.
I haven't looked into the details, but presumably there is some kind of DRM wrapped around the file download that Adobe's PDF readers recognize and use to block your reading it seven days after download or after first opening it.
Bernstein points out that many people buy books at full price and then after they are finished with them, re-sell at some small loss on Amazon anyway. Other people (like me, sadly) buy books, read them once, and then shelve them never to be opened again. For these sorts of people the limited license might be a good idea, at least from a cost perspective.
The problem (which people are pointing out in the comments on the blog entry) is that this model blocks use of the work for reference. A limited license might be useful for books that are more entertainment-oriented and less reference works, but it doesn't seem likely to catch on with weighty law tomes, even though those tomes tend to be pretty expensive.
Comments (0) + TrackBacks (0) | Category: IP Markets and Monopolies
June 24, 2011
And by "its own" here I mean "a big enough business to be profitable and competitve". Long-time readers will remember that
I've been circling around the issue of self-publishing for years
. Each time I look, it seems that
the business is still full of landmines and pitfalls for authors and publishers alike
.
A few days ago, on the occasion of John Locke becoming "the first self-published writer to sell a million Kindle electronic books", Liam Allen for the BBC takes a look at self-publishing, independent authors, and the state of the business as he sees it.
Allen points out that there are now multiple success stories we can point to - people who were turned down by traditional publishing houses and who have gone on to have best-selling self-published books, even beating out well-known name authors in sales rankings. There are also bonus points for authors having more control, and taking home a much larger share of the sales revenue.
That said, an author can't just hand over an e-book and expect it to sell itself. The author has to take on many of the duties previously handled by the big publishing houses - promotion, marketing, and fulfillment among them. Some of the self-publishing enterprises give authors mechanisms for this, but none are offering the kind of full-service boutique you get from, say, a Random House.
Pricing is also a challenge that the self-published author has to surmount. Allen quotes Locke as saying that the 99-cent pricepoint of his e-novels was originally intended as a "loss leader" but in fact they've become his biggest sellers. Shades of Cory's argument that giving his stuff away was selling the hell out of it. Low pricing itself can be a two-edged sword. People (fans) who get used to a low price for one book may not stick with you if you raise the price and even though e-publishing systems often give authors the chance to change their selling price, there are no clear guidelines about whether or not to raise or lower a price.
I think one of the sure signs that self-publishing will have arrived as a well-accepted business model will be when we begin to see real statistics and case studies around these issues - and not just the current crop of how-to books. If those rigorous studies don't already exist, I predict we'll see a good sampling of them before this time next year.
Comments (2) + TrackBacks (0) | Category: IP Markets and Monopolies
June 16, 2011
Back in 2009 I noted that 50% of Pandora's revenues were going straight to the Cartel
. Despite the advance of time the situation hasn't gotten any better.
Marketwatch reports the same costs to the company for 2010
, and the situation may get worse if rights-holding organizations seek to require Pandora to pay the planned increase in public performance-right fees for all Pandora subscribers. Currently they pay $0.00102 for non-subscribers and $0.0017 for subscribers. In 2015 those rates go up by 37% and 47% respectively
Pandora also has more fees going out to BMI and SESAC and has yet to come to terms with ASCAP. Once all that and the 2015 increases are factored in the cost to Pandora will be just about at the level proposed back in 2007 that would have killed the service. In theory, ad revenue available now and growing ought to be enough to cover those additional fees, but somehow I doubt it.
For those who haven't been following this story for the past few years, John Shinal's MarketWatch column has a good bit of history, going back to the time period when I thought Web radio was going to be killed off. It appears that they got an 8-year stay of execution but unless something changes radically I won't be holding any of their stock as a long-term investment.
Comments (0) + TrackBacks (0) | Category: IP Markets and Monopolies
June 13, 2011
Comments (1) + TrackBacks (0) | Category: IP Markets and Monopolies
June 6, 2011
I'm working on a longer piece about a sea change in drug pricing. Long-time readers will know this is a perennial favorite topic of mine, as
I worry about the intersection of intellectual property law and policy with life-or-death situations
.
Meanwhile, I wanted to point to three recent stories that touch on this topic. First, there was a big announcement today that GlaxoSmithKline (GSK) would be lowering the prices on certain vaccines sold in developing countries down to something like 5% of their US cost. On one level this isn't all that big of a change - GSK has long had what it calls "tiered pricing" and vaccines outside the US can be had for half or less the cost we pay here. A 95% reduction then means that the drug will be more affordable to more countries, particularly in the poorest parts of Africa. One of the vaccines involved in the new announcement protects against rotaviruses that are said to be responsible for half a million child deaths annually across Africa.
Technically the virus itself isn't fatal; it causes diarrhea and dehydration that do the killing. This matters a good deal in the developed/developing world divide. In the US if you get a rotavirus you'll probably be miserable but you can get treatment and won't likely dehydrate. But in the developing world where access to medical care on-demand is rare and parents may not be as well educated to recognize symptoms early the results are much more often fatal.
The reduced prices for the drugs will be paid by foundations and grants led by the Gates Foundation. In an interview on NPR (which I can't find the link to as of this writing) the GSK spokesman said that the 5% sale price was essentially at-cost, covering manufacturing and distribution. The drug companies then will not be losing any money on the production and presumably the other costs associated with the drug are covered by the higher prices paid in the developed world. The free good PR probably doesn't hurt either.
Speaking of higher prices for US patients, Reuters has a story on how the increasing costs for cancer treatments are pricing them out of reach of many Americans. The picture painted by this story - of people driven to bankruptcy, people giving up on treating cancers that should be treatable - stands in stark contrast to the rosy picture of the vaccine story. Reuters' piece focuses on a study by a Dr. Lee Schwartzberg that looks at new oral means of administering medicines. In theory oral medication should be cheaper for the patient than the traditional IV since it involves less equipment and fewer skilled personnel. However, since the new therapies are all under monopoly (patent) protection there are no generic equivalents, no price competition, and the result is that people are unable to afford the drugs that would save their lives, or their childrens' lives. In a parallel study by a Dr. Yousuf Zafar at Duke, it was shown that the people struggling with these bills are not the poor and uninsured. 99% of these people have insurance, with 83% having some kind of prescription coverage. Still, the prices are too high. It's a shame that this story isn't getting the same prime-time airplay that the first one is getting.
Finally, a nod to a Volokh Conspiracy post by Eugene Volokh about Mayo Collaborative Servs. v. Prometheus Laboratories, Inc.. This is a fantastically important case debating the question of the scope allowable for patent claims that deal with observable "correlations between blood test results and patient health". The case has been to SCOTUS twice and been remanded down for further argument both times. (See also the SCOTUSblog page.) It's up for certatori again and if you're the praying type, pray that this one gets cert. The way the law stands now, a set of patents (in this case owned by Prometheus) can constitute a huge and very broad monopoly, effectively preempting any number of uses or observations of naturally occurring phenomena. If that is allowed to stand, not only will competition be stifled but whole lines of research and investigation will be snuffed out because they're based on observing naturally occurring phenomena.
And more people will die.
Comments (0) + TrackBacks (0) | Category: IP Markets and Monopolies
May 17, 2011
According to a story by Nelson Wyatt for The Canadian Press, the National Hockey League is suing one of its biggest fans for $89,000 for showing his team spirit.
The claim is that restauranteur Fadl Issa violated NHL copyrights by displaying a banner and a picture of someone wearing a Canadiens jersey. Not satisfied with that, the league is also demanding that the hockey enthusiast also not use the phrase "Go Habs Go", which it claims is a trademark. Presumably, the NHL would like to do everything in its power to discourage enthusiastic fans because that strategy worked so well for the RIAA.
In anticipation of receiving my own cease-and-desist letter I will keep this entry devoid of any pictures of hockey, fans, jerseys, logos, or slogans that the NHL might think of as its Precious.
Comments (0) + TrackBacks (0) | Category: IP Markets and Monopolies
May 6, 2011
Since
I gave Greg Sandoval such a hard time
last go-round I wanted to take a second step away from my lack of comment on the LimeWire case to speak better of his reporting this time.
Sandoval's May 4 column highlights points of the defense LimeWire is making against the RIAA's claim that P2P, and particularly the LimeWire client and network, are the cause of the Cartel's retail malaise. Part of what I excoriated Sandoval for was just foolishly parroting back the claims of a market research firm about that malaise. Now, just maybe, we'll get the truth. And we'll get it because the Cartel's own executives spoke it, and it is now part of the public record. The things we Copyfighters have been saying publicly, the executives were saying in private.
LimeWire's trial is in the penalty phase. They've been found guilty of contributing to illegal sharing, copyright infringement, and so on. The question to hand now is what amount of damages are they responsible for. To a significant degree the answer to that question could turn on the degree to which P2P and file sharing has been the reason for lost revenue in the Cartel's business. The Cartel's position, of course, is that it's all their customers' fault, and the fault of companies like LimeWire that served those customers and facilitated their sharing. But when you peek behind the curtain, here's what you get:
"[T]he real problem is that there is no technology coming from the record companies" - Doug Morris, former CEO of Universal Music
"[W]e inadvertently went to war with consumers ... [and] consumers won," - Warner Music head Edgar Bronfman, Jr.
"We can [compete with free]. We have to. It's just that we have to be creative and add value." - Universal Music CEO Zach Horowitz
"Burning and ripping are becoming a greater threat than P2P." - RIAA chairman Mitch Bainwol
As I noted earlier, I have a potential conflict of interest, so I'll refrain from my usual judgemental closing paragraph. I just wanted to see these words spread a little farther. In your own words, gentlemen. In your own words.
Comments (0) + TrackBacks (0) | Category: IP Markets and Monopolies
April 6, 2011
A couple weeks ago I noted
an actual mainstream news story about an IP issue
- the drug maker KV Pharmaceuticals raised the price on a drug (marketed as Makena or commonly called 17P) that used to cost $10 per shot. The new price? $1500. Ouch. Then on April 1,
KV announced they were dropping the price... to $690
! April Fools!
KV are taking a lot of heat for this debacle. The March of Dimes (a US-based charity focused on "healthy babies") announced it was severing its relationship with KV, a pharmacists group blasted the company, and the FDA responded to KV's cease-and-desist letters by encouraging pharmacists to continue compounding the drug on their own.
I believe that much of this would not have happened if the story hadn't gotten big-press coverage, and it highlights the challenges inherent in monopoly grants such as patents. KV's foolish behavior with its windfall is probably not reason to abolish monopoly grants, but certainly the government should be (more) careful whom it grants a monopoly on what.
Comments (0) + TrackBacks (0) | Category: IP Markets and Monopolies
April 4, 2011
In 2007 I posted an offhand query asking for peoples' opinions on Createspace
. This remains one of the most popular items on this blog - every so often someone will drop in to share their thoughts or experiences or complain about the world of self-publishing.
I confess that the state of the industry scared me off back then. Well, here we are nearly four years later and the question still remains relevant. The industry is fragmented and disorganized, and one person's experiences may or may not be a good guide to others in what to do, what to avoid, who to do business with, and how it may all turn out. I was reminded of this by Cory Doctorow's latest column for Publisher's Weekly.
In this piece he talks about his own checkered experiences - including run-ins with Createspace - getting his story published and listed in the complicated DIY publishing world we have in 2011. In my social group we have an acronym for this - WoWftVoE. Words of Wisdom from the Voice of Experience.
Comments (0) + TrackBacks (0) | Category: IP Markets and Monopolies
March 16, 2011
Under the heading "IP That Kills" I've visited this topic several times in the blog. Today we have two more entries on the sad roster of how we use intellectual property control regimes to kill people.
First, a story from ABC News on a sudden spike in the cost of preventing a premature birth
. The company KV Pharmaceuticals just raised the price of a progesterone shot that has been successfully used for years to help women avoid premature birth, and the high risks to mother and child associated with this situation. The shot used to be USD 10 a pop; now it's $1,500 per dose, which comes to as much as $30,000 for a full term pregnancy. As you can imagine that's a substantial sum for someone who has low or no health insurance. Where ten bucks might be affordable for a lot of people, fifteen hundred out of pocket is not - even at reasonable income levels.
What makes this extra-special galling is that KV is not recouping any costs here. They didn't develop this treatment, didn't invest the hundreds of millions that some drug companies pour into the process of drug discovery and getting new treatments to market. No, instead the FDA just handed KV sole rights to produce the drug - that is, a legal government-protected monopoly. Patents give this sort of monopoly protection, presumably in return for the work done to invent a thing.
In this case, the work done to bring the shots to market was done back in the 1950s. Squibb used to make the shots but withdrew the product in 1999. Since then, availability has been spotty, but it's cheap and most women seem to have been able to get the supply they needed. The FDA's action was supposed to ensure a reliable supply of this life-saving medicine. Instead, their monopoly grant and KV's outright greed will end up killing people who cannot themselves, or whose insurance will not, pay the massive surcharges.
Lest we think that it's purely the US system that is this level of fucked up, let's take a look north of the border to Canada. Here we have an extensive piece by David Ng on boingboing that dives deep into Canadian Bill C-393.
The issue Ng explores is government decision-making around the question of whether "a person's income should determine whether they live or die from something like HIV/AIDS." We're not talking about Canadians dying from HIV/AIDS - remember they have an excellent government-funded universal healthcare system. Instead, we're debating whether Canadian companies will be allowed to make and export cheaper generic versions of anti-HIV medications. This is exactly the issue I highlighted in my post from almost exactly a year ago, which itself pointed back almost exactly a year to the identical debate. Three years of the same battle being fought, and how many people have died?
Part of the reason we're still having this debate, and the heart of Ng's post, is that even though Canada tried to do the right thing - establish a regime under which the governmental monopoly grant of a patent could be modified - the resulting system was so complicated it was unusable. Canada's Access to Medicine Regime (CAMR) should provide a way out of the swamp - override or modify patent monopoly grants in cases of humanitarian need, without destroying the patent system entirely or capriciously. Unfortunately, it's too complicated and unworkable.
Which brings us back to C-393. It's what we software types call "a patch" meaning a code fix applied to make a system work the way it was intended. In this case the code being patched is the legal code, but the principle is the same. If C-393 becomes law no new abilities will be granted and nobody will get to do things that they couldn't under CAMR. According to Ng the target markets for these generics represent a "single digit percentage" of the drugs' sales, so the financial impact can be limited.
Unfortunately, it looks like C-393 isn't going to pass, either because of outright opposition or due to political maneuvering. And if it doesn't pass CAMR will continue to be bolluxed up and people will continue to die, needlessly.
Comments (2) + TrackBacks (0) | Category: IP Markets and Monopolies
February 24, 2011
In a way this is a story for my kind of nerds, but it's also an interesting story about creativity and control and why copyrights aren't always good things.
First some background for the newcomers: Firefly was a TV series shown starting in 2002 that never had that big of a following. It was a Joss Whedon 'cowboys in space' adventure that didn't achieve the massive following of his earlier Buffy and Angel series. As a result, it was canceled. Somehow, despite all that, a movie (Serenity) was made and delighted the show's fans. The making of that movie set the framework for a David (the fans, who call themselves browncoats) vs. Goliath (the big media companies) tale of struggle and eventual success.
Fox own the rights to Firefly and it's locked up in a vault somewhere. Nobody can make new Firefly material, despite the salivating fan base that want it. If you've ever been to the packed midnight showings of Serenity called "Can't Stop the Signal" you'd see how intense this fan community can be. And like most fan communities it doesn't want the story to end. It wants more stories, new material, and is willing to spend money on that.
So what? The fan base may be avid but it's not big enough to satisfy a corporate media giant. So the guy who starred in the series, Nathan Fillon, put out in a recent interview that if he had the money he'd buy it back from Fox and put the thing on the Internet. Presumably for free, but certainly more accessible to this fan base.
Maybe that's a stupid idea, if you're a major media corporate executive. Or maybe it's the most awesome idea for a crowdfunded project that has been heard in a while. Patrick Rothfuss, the author of Name of the Wind, thinks it's a worthwhile idea and he's offering to put the profits from his latest book behind the notion. And you know the fans were just waiting to jump on board this one.
Hibberd's EW story raises a couple of interesting points. One is that a handwave estimate of the rights' value is a lot less than the $300 million that Fillon guessed. But the big problem? Fox has no incentive to sell. They've got a property that's earning them some money without them having to lift a finger. Making new shows, movies, and so on? That costs money; that's risky. Their copyrights give them no incentive - or even a counter-incentive - to satisfying the fans' hunger for more and new material.
Which is sort of the opposite point of having copyrights in the first place. Copyrights are there to incent creation, not stifle it. I don't know if the Davids can overcome Goliath this time, but if they pass a hat around I'm throwing my money in again.

"May have been the losing side, still not convinced it was the wrong one."
Comments (5) + TrackBacks (0) | Category: IP Markets and Monopolies
October 18, 2010
This past weekend I attended the Media Lab's 25th anniversary celebration, which was great fun. Lego is a big sponsor of the Lab, and that reminded me I've been meaning to write about this.
Back in September, EU judges ruled in favor of Mega Brands and against Lego, canceling Lego's trademark on the brick. The ruling, which took out a trademark that had been in use since 1999, was deemed to create an unfair monopoly on a functional shape.
Greg Aharonian had a nice follow-up piece in PATNEWS noting that Lego also owns a number of related US design patents that might similarly be at risk. The challenge in understanding how this might fall out is in distinguishing 'ornamental' from 'functional' elements. For example, in a Lego brick the distinctive round pieces on top are ornamentation on a basic brick shape, but they're also key to the block's functionality as they are the part that plugs into the base of other bricks. In theory design patents are used to protect nonfunctional ornamentation - often called aesthetics or decoration. But in the Lego brick, separating ornament and function isn't so straightforward.
Rachel Gordon, in an Intellectual Property Brief posting for Washington College of Law, points out that Lego has been moving to protect its brand trademark, by working to separate the word "Lego" from the generic "plastic brick with studs on top." But this isn't going to help them recover their brick trademark, nor does it help with the question raised about the functional/aesthetic fuzziness.
Unfortunately, news stories on the topic have been nonexistent in the past month; anyone got any insights?
Comments (0) + TrackBacks (0) | Category: IP Markets and Monopolies
September 10, 2010
Back in April I had a pleasant exchange of views with M. Rémi Vallet of Nutriset, who responded to my original posting pointing out that the ready-to-use therapeutic food marketed as Plumpy'Nut was another situation in which the interests of intellectual property and protection of commercial profits was coming into conflict with clear lifesaving needs.
Now Andrew Rice of the New York Times has a magazine article focusing on the company, its product, and the controversies around it. As I noted back in April there are no simple and easy answers to this tension. In Haiti, Rice finds one company that is making its own version of a peanut-based food, while another has become a franchisee of Nutriset.
Rice also touches on the issue raised by Vallet in his response to Copyfight, which was the vast gap between the billions of dollars that would be needed to manufacture any RUTF and the actual dollars that are delivered to Nutriset and its franchises to do actual manufacturing. There are continuing accusations of anti-competitive behavior, and as with any business it's hard to break in where one company totally dominates the market.
For me the most interesting thread in Rice's story isn't well developed, but it's in there. In effect Rice and the people he interviews are suggesting that the real solution is not an either/or proposition but some combination of three contributors: commercial development, charitable work, and grants by major aid agencies and governments. The big unknown is who or what would coordinate such an effort.
Comments (3) + TrackBacks (0) | Category: IP Markets and Monopolies
August 31, 2010
Cory's latest Publisher's Weekly column
describes his most recent round of struggles around publishing his latest book online. In particular, he's trying to get the book available without extra DRM attached, and to have an electronic copy sold under the same terms and conditions as are attached to a sale of a physical book.
You'd think that wouldn't be a particularly revolutionary thing to try, but you'd be surprised. (OK, if you've been reading me rant about the locked house that iPad is and why I bought a Droid rather than an iPhone, then maybe you're not surprised.) Doctorow talks about his "First Law":
"Any time someone puts a lock on something that belongs to you, and won't give you a key, they're not doing it for your benefit."
That's sort of obvious but apparently not something people at Apple and Sony agree with, as they're the two publishers Doctorow calls out for being unwilling to cooperate with his plans. As always, his books are available for free download elsewhere anyway, so it's really unclear to me what those companies think they're protecting.
Comments (0) + TrackBacks (0) | Category: IP Markets and Monopolies
July 23, 2010
Slashdot and Boingboing both pointed this week to
a publication by the Software Freedom Law Center titled "Killed by Code: Software Transparency in Implantable Medical Devices"
. The page at that URL has the full text and you can download PDF and Postscript versions if you want.
The SFLC, chaired by Eben Moglen, is an advocacy organization for free/open software. In this case they're arguing that the closed proprietary software of IMD - implanted medical devices - is another instance of IP can kill. They have a raft of scary statistics on product recalls of IMDs and note that although the hardware parts of these devices are regulated and tested by the FDA the brains - the software that controls the device - is not only not tested, it's not testable. It's an opaque black box that exists and is distributed, revised, and updated (or not) at the manufacturer's whim. If the manufacturer goes bankrupt or leaves the medical device field the code goes with it.
This puts patients in a place where they either have to trust these manufacturers literally with their lives, or turn down potentially life-saving treatments. SFLC argue that this is not an acceptable position and that the code as well as the hardware should be subject to review, to recall, and ideally to replacement with open source that could be inspected, debugged, and maintained by those who care the most about it.
Which is, you know, an admirable idea. And also approximately as likely as my suddenly sprouting a prehensile tail. What's far more likely is that there will be a bug, and someone - or many someones will die. There will be lengthy court proceedings - made more difficult because in 2008 the US Supreme Court (in a case known as Riegel v. Medtronic, Inc.) prohibited patients harmed by defects in FDA-approved devices from seeking damages against manufacturers in state court and also eliminated product liability lawsuits against manufacturers of approved devices. However, state suits are not the only possible avenue.
As usually happens with these things if the outcry gets big enough then Congress will feel compelled to act, but neither the courts nor Congress are big fans of open source software. The solution will probably be more FDA oversight or something along those lines. In this sense the SFLC paper does a good job of highlighting a potential danger but a poor job of sketching out how we might address such dangers.
Comments (0) + TrackBacks (0) | Category: IP Markets and Monopolies
June 29, 2010
A while back I noted Apple's poor treatment of developers and paternalistic gated community approach to apps in its store
as reasons I went for an Android phone. A legitimate question then arises: how does Android behave when it finds an app it doesn't like?
A post last week on the Android developers blog from Rich Cannings (Android Security Lead) gives a clue how they plan to operate: with more caution, in cooperation with developers, but still clearly in control. Like it or not, the Android is not a wide-open free-for-all space.
You can read the post yourself for details, but the gist is that they found two useless apps that were masquerading as something else. The developers then agreed to remove the apps from the Marketplace and Android exercised what it called a "remote application removal feature" to de-install any remaining copies of the apps from users' phones.
In this case the applications were free, so the people who had them removed were not out any money. I assume that Android would refund money spent for a pay app it removed in this way; regardless, though, the message is still clear: Android owns this environment.
Comments (6) + TrackBacks (0) | Category: IP Markets and Monopolies
June 8, 2010
The New York Times reports on the latest rounds in the battles between ticket vendors and resellers (or scalpers depending on your point of view). The challenge is that a "ticket" is often no longer a physical object whose transfer can easily be monitored. Getting into a venue can be a matter of what's on your smartphone, what's in your email, etc.
Most of the article is about the effort to fight botters and scalpers but the key Copyfight issue here turns around whether or not you have the legal right to resell your ticket. In the era of physical tickets you could usually sell a ticket for what you paid for it even in the states that had anti-scalping laws. However, taking a cue from airlines who have effectively prevented the resale of plane tickets, venue ticket sellers now require identity papers with admission via paperless ticket, which pretty effectively prevents even legal transfers of the ticket.
This is a pretty standard story in the Copyright Wars - attempts to prevent illegal activity lead to restrictions on legal activity and the consumers end up screwed.
Comments (0) + TrackBacks (0) | Category: IP Markets and Monopolies
May 20, 2010
Back in January, Seth Fischer dropped by to point out that if you want to escape the slush pile, small press is where it's at. Self-publishing has always had the taint of untalented egotism on it - they don't call it 'vanity press' for nothing.
But as Virginia Heffernan explains in a New York Times Magazine piece from last month, the size and quantity of self-published material is now more than double that produced by traditional (big) publishing houses. And the trend strongly favors the self-publishers, with a 180%+ rise in volume produced year-over-year while the big guys are down another fraction. Vanity it may be, but it's gotten cheap enough, easy enough, and dare we hope popular enough that it can be done by anyone with something to say.
Heffernan points to CreateSpace (still one of the most popular Copyright posts for the past few years) and a couple other outfits/imprints that are trying to help people preserve, create, and disseminate their own work. I confess I was surprised to see the degree to which the industry has grown in just the past two years.
The question now is whether the self-publishing industry will be a victim of its own success. One of the things that publication from a major house gets you is at least some level of review and editing, which people take as at least a first-order measure of quality. What will become the markers for quality in self-publishing? Every social media site has some kind of populist like/rate system but how useful is that?
Comments (0) + TrackBacks (0) | Category: IP Markets and Monopolies
April 26, 2010
Back in January of last year I wrote about the indie film Sita Sings The Blues
, which had gotten tangled up in some hairy ridiculous amount of copyright snarl. Since then the film's maker Nina Paley has gone on to settle most of her copyright troubles, line up major distribution (despite copylefting the film itself) and generally enjoy what I'd say is the happy ending kind of possible in
the current Copyright War regime
.
Now she's written a blog post about why you can't get Sita via Netflix. It comes down to DRM. She wants her movie distributed DRM-free and Netflix won't make an exception, even for her free movie. Netflix also won't make a policy exception to let her insert a message before the movie pointing to where people can get it for free. So it won't appear on Netflix and Paley will pass up the revenue she'd get from the distribution deal. Just another brick in the wall.
(Oh, and she takes a swipe at the "everything-DRM" iPad so you might want not to read that, iPad lovers. Actually, I'm sure I've ticked them all off and they're not reading this blog anymore, but you know just in case I figured I'd give fair warning.)
Comments (1) + TrackBacks (0) | Category: IP Markets and Monopolies
April 22, 2010
A couple weeks ago
I posted that I was undecided on the question of gene patents
. A recent commenter took me to task on the issue and reminded me that I'd meant to read more on this. I have a query in to my local library to see if they have a copy of
Genetics in Medicine, which recently did an issue on the topic
.
In addition, Joseph Stiglitz (Nobel Prize-winner in economics) and John Sulston (science ethicist) have a stongly worded editorial piece in the April 16th Wall St Journal opposing gene patents. Both of them were supporters in the recent case in which the patents on BRCA1 and BRCA2 genes were invalidated. A key component of their argument is that the patent here does not serve basic economic interests; rather, the monopoly power of the patent actually hinders both competitive development and the additional research that is necessary to understand more fully the roles that these genes play.
In effect, the argument goes, the patents form a roadblock that impedes both useful commerce and necessary research. This argument runs in parallel to their more fundamental argument that genes - as naturally occurring sequences - are not patentable inventions. Given the disastrous state of current law and practice on what is and is not patentable, I think it's wise to make both arguments since any attempt to apply what would seem to be common-sense logic to our current patenting practices seems guaranteed to produce only stress and gray hair.
As to my own point of view, I think Stiglitz's economic arguments are important and moderately persuasive. I have not read the extensive evidence submitted in the case but I'm willing to believe that the plaintiffs made a convincing economic case, which undercuts the "patents are a necessary incentive" argument I've believed in the past.
Comments (0) + TrackBacks (0) | Category: IP Markets and Monopolies
Boingboing pointed to this video called "When Copyright Goes Bad", a 14-minute discussion of what's gone wrong in the copyright wars at this point. Fred Von Lohmann features heavily, as do a few other Copyfight heros like Michael Geist, who points out that probably the entirety of remix culture is based on a natural human tendency to want to share. If you assume that people are, on average, good and generous then it should not be surprising that they want to share what they have, that they want to show off what they've made, and to mix it up with their friends.
Special speaking point props to Hank Shocklee, listed as one of the "founders" of Public Enemy but also well known as a hip-hop producer in his own right as part of the Bomb Squad. Shocklee hammers on the point that I wish more people would engage with - the evolution of a workable copyright system will be impossible without the informed engagement of the consumer. The Cartel's model is so wrong because it treats the consumer so badly - as a criminal, as someone to be scared into obedience, as a spigot from which every possible penny must be wrung regardless of how bad an experience comes from the interaction.
This is an example of what I meant when I said I disagreed with Cory on whether or not a negotiated peace is possible with the Cartel. The radical difference in views on how people ought to be treated makes it impossible, in my view, to find negotiable ground. (In Cory's defense I should say that he has extensive experience negotiating with publishers for things like the rights to make available DRM-free electronic versions of his books and I do grant that the Cartel are not wholly monolithic.)
Comments (0) + TrackBacks (0) | Category: IP Markets and Monopolies
April 5, 2010
Comments (11) + TrackBacks (0) | Category: IP Markets and Monopolies
March 18, 2010
Long-time readers may remember that I have a particular problem with the use of intellectual property rules in ways that lead to more real tangible harm. In particular,
the use of patents around drugs for life-threatening illnesses presents problematic cases and seems to lead to bad behavior
.
On the one hand, it's very clear to me that profit potential and protection for discoveries is a crucial part of the reward system that encourages businesses to take the (often large) financial risks necessary to find, test, and develop new medicines. On the other, there's a serious moral case to be made that the pursuit of profit should not always or automatically trump the needs of people whose lives are at risk.
Today brings another reminder (almost a year to the day after my last post on this topic) that the dilemma is far from resolved. MSF published a response in the New York Times to an op ed piece. In their response, they argue that the potentially increased intellectual property protection in proposed health care legislation would slow or block the development of generic versions of key drugs. Again.
It's sad that this many years on we still don't have a good national (or even international) regime for helping both sides. Companies need good markets and a way to recoup their costs. People need existing life-saving medicines, and new innovations brought to production as quickly as safety allows. These don't seem like incompatible goals, to me.
(Full disclosure: I'm a financial donor to MSF and friends of mine have done volunteer work for them.)
Comments (3) + TrackBacks (0) | Category: IP Markets and Monopolies
March 8, 2010
Last month I noted that Blizzard were creating the World of Warcraft magazine purely for people who had already subscribed. In effect the publication was done for people who had already said (by virtue of plunking down money) that they wanted to read it.
A friend just pointed me to
Kim Boekbinder
's attempt to do the same thing with her latest album.
The project, called "The Impossible Girl", has a preview song and status page up on Bandcamp
on which she notes that the album is intended to be funded entirely by pre-orders. It's not clear what happens after that - possibly an attempt to shop the album around to the major labels for larger-scale production. Boekbinder's sound and style aren't exactly mainstream pop/rock but neither is her style that different from a hundred other solo female artists who have been mainstream-produced.
This idea has been kicking around the net for at least a couple years. I found three sites/companies that are trying to organize this sort of effort, or at least provide a little framework scaffolding for new unsigned artists, and I'm certain there are many more out there: SellABand, Slice The Pie, and ArtistShare. Each of these three has a slightly different model and each provides different services. Of course, these services want some bit of the funding in order to pay for what they provide. Several of them also offer ways for people to invest in the artist, and potentially make revenue on future sales or advertising around the product they've invested in.
None of them have the kind of clout, either in marketing power or established fan base, that Blizzard has. That struggle to be noticed may well be fatal to an effort like this, which depends on getting the word to the people who care and have cash. Maybe that situation suggests that a big name can buy/build/partner their way into this space and by doing so bring in the number of viewers who would be necessary to get more of these artists produced and turn music on demand into a profitable business line.
MTV, are you listening?
Comments (0) + TrackBacks (0) | Category: IP Markets and Monopolies
February 18, 2010
I got a very nice comment from Vincent Chandler of Slush Pile Reader, on the topic of the death of the slush pile and wanted to point those of you who are interested in self-publication to his site.
Slush Pile Reader is a (still in beta) publisher that provides editing, publication, distribution, and promotion services for submitted books - a slush pile, in effect. The twist here is that those books SPR will publish will not be selected by an editorial staff, but rather will be those that the site's readership have voted as books they'd like to see published.
Authors who want to see their books published through SPR have to be willing to have those books out on the net for anyone to read. SPR allows completely free anonymous reading. In order to vote, though, you must register with the site (also free) and registering also lets you see material that the submitting authors want to mark as 'adult' or otherwise age-restrict. Authors also will retain their rights in non-published manuscripts. As with a print-based publisher, the manuscript will be in the publisher's hands for a certain period and if not selected for publication will then be 'returned' to the author who is free to submit it elsewhere.
Unlike some other publishers, SPR does not plan to charge authors anything up front for books it chooses to publish. Again following the model of traditional print houses, SPR's chosen manuscripts will get the author a contract that will cover terms such as royalties and other payments that may be due to the author.
Overall, this is such a small deviation from the traditional small-press publishing model that I'm at a loss to see how it can be any more profitable than those small presses. By relying on a voting system, SPR is hedging its own bets on which titles it chooses to publish but those are still very similar bets to those made by publishing houses who rely on the insights and discerning tastes of their editorial staff.
SPR is a neat idea and I'd love to see them succeed but I don't see them as the saviors of the slushpile.
Comments (2) + TrackBacks (0) | Category: IP Markets and Monopolies
February 12, 2010
I haven't posted anything in the long slog over the Google Books deal since last November. People do still send me pointers, which I appreciate, but I just haven't found any of them interesting enough. This story on CNET (by Elinor Mills) caught my eye, given that this is the new Cartel-owned DOJ we're talking about here.
They appear to be standing behind the Bush-era filings from last September opposing key parts of the settlement between Google and the Authors Guild/Association of America Publishers, and in opposition to the modified agreement filed last November (see in-depth analysis at those links above). The next step seems to be all sides waiting for the judge in the case to read the DOJ's filings along with the other supporting and opposed commentary and amicus briefs - after which presumably the settlement will be approved or sent back for further negotiation. My money is on the latter - we're far from done with this one.
Comments (0) + TrackBacks (0) | Category: IP Markets and Monopolies
February 1, 2010
The state of magazine publication is the suck these days. You can read it anywhere - the magazines themselves are smaller, printed on cheaper paper, and so full to bursting with ads that you get barely any content. This is in large part because the single-issue and subscription prices do not cover the costs of print publication and newsstand distribution. So many unsold magazines end up as pulp it's a shame and an environmental mess.
Bucking this trend comes the first issue of
the official World of Warcraft magazine
. They claim it's "...more like a softcover book" than a typical magazine these days. There are no ads, it's printed on high quality paper, you can't get it from a newsstand distributors, and it's designed as a collectible item for people who love the game.
And the cover price reflects it. At USD 10 for a 148-page zine it's more expensive than most trade paperback books and certainly more than any magazine I could find scanning the extensive shelves in Harvard Square (not counting some very pricey tech journals). Because the magazine only sells to subscribers, the publishers are pretty much guaranteed that every copy they print will be sold. I imagine they have some free issues that are going to be sent to review sites, but those are probably negligible compared to the copies that will be snapped up by the millions of WoW fans.
This is, in essence, the patronage model of publication, which we've discussed in the past. The people with the money (game fans) pay to have works of art made for them. Mass distribution here happens because the game is so hugely popular that printing a magazine for subscribers only makes sense. If you were to do this with a less-popular subject matter you'd have to charge each patron/subscriber a higher price per issue.
If you're interested in the thinking that went into making this a print-only art item (no online edition) you can read various interviews and blog entries on gaming sites; ars technica's Ben Kuchera published something on this last August and has a brief update on the first issue.
Comments (0) + TrackBacks (0) | Category: IP Markets and Monopolies
Comments (0) + TrackBacks (0) | Category: IP Markets and Monopolies
January 25, 2010
Good hackers who love books and evil librarians, really, but that's too long for a post subject.
In response to this morning's posting on the silliness inherent in trying to breed panic over people reading other peoples' (e)books, someone pointed me to this statistic from O'Reilly: their e-book sales for 2009 were up 104%. What makes that an interesting number is that they took all the DRM off their books about a year and a half ago.
Clearly somebody is doing something right here and maybe the book publishers should be paying more attention to this than to scary reports.
Comments (0) + TrackBacks (0) | Category: IP Markets and Monopolies
January 20, 2010
In response to
my piece on OK Go's latest video fail on YouTube
, and petulant-sounding follow-up letter, commenter "mike" directed me to a long
open letter posted by the band on their forums
.
In the letter, OK Go admit that they don't control their videos on YouTube, EMI does. Even though the band makes its own vids, EMI is fronting them money for the production and taking ownership of the result. As a result of EMI's deal with YouTube, EMI doesn't get paid if you embed a YouTube vid, so EMI turns that off. Because we all know how important those fractions of a penny are to this quarter's bottom line...
To the band's credit, they seem to understand quite well the position that everyone is in, including themselves, the labels, and the fans. There aren't any magic solutions here - as Copyfight has been arguing for years, we need new and better business models that keep creative people fed and productive. If big record labels happen to die along the way we won't be shedding any tears. Nor, it seems, will OK Go, who provide the embed code on their blog page for the Vimeo version of their video, and these words of wisdom:
EMI won't let us let you embed our YouTube videos. It's a decision that bums us out. We've argued with them a lot about it, but we also understand why they're doing it. They're aware that their rules make it harder for people to watch and share our videos, but, while our duty is to our music and our fans, theirs is to their shareholders, and they believe they're doing the right thing.
Comments (6) + TrackBacks (0) | Category: IP Markets and Monopolies
A Friday opinion piece in the Wall Street Journal on the "death" of the slush pile is generating some amusing responses around the blogosphere.
(The "slush pile" is the name given to the unsolicited and unagented manuscripts that are submitted by authors directly to publishers, movie studios, etc. without the assistance of someone like a literary agent. Usually slush pile authors are unknowns hoping to break through.)
Boingboing pointed to a response by Seth Fischer on Rumpus in which he more or less admits that nobody's going to get published out of the slush pile - though he himself still sends in unsolicited manuscripts. Instead, he argues, authors should consider self-publishing. Considering that the Copyfight entry on CreateSpace, a self-publish-on-demand offering still continues to garner comments and feedback 2+ years after I posted it, I would say that this is a more viable option than people might initially assume.
Comments (3) + TrackBacks (0) | Category: IP Markets and Monopolies
January 13, 2010
Marshal McLuhan is a famous media theorist; among his best-known aphorisms is the notion that "the medium is the message." How does that apply to pop hit band OK, Go? Well, it's like this...
Back in 2006, OK Go were just your average unknown 4-guy pop band. Then they released a video onto YouTube and it went viral. Suddenly their song was getting attention, airplay, and the band was made men.
McLuhan's essential message is that the medium influences how the message is received. So if you're the now-popular band OK Go you should just put your new video out on YouTube and presto it'll go viral. Right? Wrong. The problem is that the band's new video is locked up in a foolish copyright-grasping box.
As reported on fan blogs like station.newteevee, the video both can't be viewed in non-US countries (which is to say YouTube is blocking large ranges of IP addresses) and the Google subdivision has blocked all attempts to embed the video. Which is to say not only is the medium not part of the message now - since embedding is such a key part of the YouTube experience - the band is also sending large chunks of its potential fan base a "we don't want to show this to you" message, if they happen to be accessing things from the wrong IP address space.
But wait, there's more. In a move pretty much guaranteed to piss off anyone who's not a trufan, OK Go have put out a plaintive "why aren't we popular anymore" video. As NewTeeVee points out, it comes across as blaming the fans for not watching the video when in many cases they can't and even where they can, they can't embed it so it will be seen by other fans.
Dear OK Go: The medium really is the message. Putting locks and chains on the medium changes it, and therefore changes your message. Like it, fix it, or leave. - Marshal
Comments (4) + TrackBacks (0) | Category: IP Markets and Monopolies
January 12, 2010
According to The Public Domain blog, January 1 is supposed to be Public Domain Day. I confess I'd never heard of it before. Nor did I know that Jan 1 of this year was originally going to be the day that famous works of American and European literature would have passed into the public domain. However, since copyright term extension happened, these works did not become part of the public domain. In fact, it appears that NO works passed into the public domain this year. This ought to be good news for copyright holders, who can continue to make money from their longer copyright terms
In fact, as Cory points out in boingboing today,
more than 98% of all works in copyright are "orphaned" -- still in copyright, but no one knows to whom they belong.
So nobody's making money on those 98%. But because the owners of the other 2% have good lawyers, good publicists, and pet Congresscritters, we get the equivalent of a massive book-burning - the Public Domain entry uses the analogy of Bradbury's famous novel Farenheit 451 in which the society systematically burns every copy of books. Legally speaking, that's close to what we've done.
It's true you can still find copies of many of these orphaned works, if you know where to look. People own them; libraries may have them. But don't try to make use of them, either as reprintable material or even as source and inspiration. Because they're orphans you can't even find someone to pay for those rights. They're under a lock to which no one has the key.
By making the copyright system "opt out" instead of "opt in" we've engineered a fundamental social change in the world and not really a change for the better.
Comments (0) + TrackBacks (0) | Category: IP Markets and Monopolies
January 4, 2010
Comments (3) + TrackBacks (0) | Category: IP Markets and Monopolies
November 20, 2009
In case you didn't have enough reading to do this weekend, here are couple of items analyzing the Google Books settlement.
First, Fred von Lohmann at EFF just published his third blog entry on the topic.



The first piece, very short, points out the key conflict of this settlement: we're trading off increased access to works that might otherwise be difficult to find, but at a potential cost in lost privacy, lock-ins that discourage competition, and limits on what otherwise would be fair use.


The second entry, much longer, looked at the issues around access. Access is the big promise of what Google is doing - you can not just search, but read online, millions of books that would otherwise be inaccessible to most people.


Item the third, in yesterday's column, are the downsides - the price of that access. The big fear here is not that access will be denied, but that it will be controlled. It will be for pay - rather than free in a library - and on Google's terms, rather than US Copyright law fair use terms. Those terms, von Lohmann argues, are potentially monopolist or at least highly anti-competitive.

From von Lohmann's postings you can jump directly to the 300-page PDF of the settlement to read the relevant bits for yourself.
Or, if that's too much heavy reading for you, the Copyright Clearance Center has put online a 21-minute podcast of their analysis by Lois Wasoff (also available as transcript). CCC would also like you to note that they're hosting an online seminar Dec 10th with Ms. Wasoff. CCC is a rights-holders organization and so approaches this settlement from the point of view of those who might want to claim rights over the books that Google has (or will) include in this plan.
Comments (0) + TrackBacks (0) | Category: IP Markets and Monopolies
November 19, 2009
It has been pointed out to me that I may have underestimated the impact of some of Lynn Viehl's hypotheticals in yesterday's Blink. Although the statement she posted is indeed a factual description of her income, the column surrounding it has several big "if"s in the middle that I glossed over on first read.
First, she's confused about what qualifies someone for food stamps. Federal poverty guidelines appear to be based on adjusted gross income, not net income. Her AGI is well above poverty level even with just one book.
Second, there's an assumption that this one-book-per-year gig is the sole source of income for a family of four. I don't know Ms. Viehl's personal situation but I think it's safe to say that anyone who is sole support for a family of four is probably holding down either multiple jobs (one of which may indeed be "writer") or is trying for a job with a predictable income large enough to feed said family, and writing is far from a predictable income stream. Finally, even if one is a full-time writer, one has other sources of income available such as speaking fees, and possibly royalties from other books.
That does not mean Ms Viehl's column is wholly misleading; at base I think she's trying to give people a more realistic view of writing for a living. You can't just take one number - the advance - and draw conclusions from it.
Comments (0) + TrackBacks (0) | Category: IP Markets and Monopolies
November 18, 2009
Nate Anderson provides extensive coverage of Michael Fricklas's talk at Yale Law. Fricklas is top legal attack dog for Viacom, and the headline on the ars piece highlights the lawyer's admission that the Cartel's jihad against its own customers was... well, a jihad, though he uses the word "terrorism" which is an equally emotionally laden term.
Viacom, says Fricklas, isn't out to destroy fair use. Indeed, the company has won lawsuits and published Web sites based on fair use principles. It's just that, like the rest of the Cartel's philosophy, it wants your fair use to be on its terms and under its conditions.
For example, Viacom supports a "three strikes" policy - another terrible bit of info-propaganda. When people say "three strikes" they're usually referring to things like state laws that assign extra punishment to people who have been convicted in courts of breaking felony statues multiple times. When the Cartel says "three strikes" it means "we accused you of three copyright violations."
And of course if you've been accused by the Cartel you MUST be guilty, so it's OK to take away your Internet. And your household's Internet, too. Damned terrorists... oh, wait, it's Viacom who are the terrorists. Can we take away their Internet?
Fricklas is also still a big fan of DRM, a position for which Cory has no sympathy at all, calling it "magic bean syndrome." In essence, the Cartel have sunk so much money, time, and public image into the idea and implementation of DRM that they're unable to understand that it's the cold fusion of the content world. Fricklas appears to believe that the problem isn't DRM-the-concept, it's just the specific DRM that the Cartel have used to date. I don't think, so, Mr. Fricklas.
So what do we make of this set of admissions and non-admissions? I think it's important to remember that Fricklas is not an independent person. He's paid to create and promote the party line and that's what he's doing. It's no surprise to any sentient observer that the Cartel have figured out that suing their customers is a disaster from both financial and PR standpoints, so backing down there is a given. But in a sense this is a diversionary tactic. The Copyright Wars are, and have always been, a struggle for control. Viacom is just shifting which weapons it uses to maintain and extend that control.
Comments (0) + TrackBacks (0) | Category: IP Markets and Monopolies
November 3, 2009
The shocking part about this whole thing is that now, ten years or more into the Copyright Wars, we still have such stupid people in positions of control. Take this week's example, Alan Wurtzel. This specimen of executivius fossilus cartellae works for NBC as, apparently, some president of some research of something.
Whatever he's researching, it's certainly not television because Mr Wurtzel is shocked by the "completely counterintuitive" result that if you let people watch TV how and when they want.. surprise! they watch MORE of it. Give the consumer what he wants - clearly a new and revolutionary idea, and one that a whole network's research department was unable to come up with. Simply shocking!
Sorry, dear readers, but even making fun of these idiots has gotten old for me. I'll just post the links and you can go read and nod your head sagely because we - you, me, all the rest of the readers here - have known this forEVER. And I bet we don't draw Mr Wurtzel's salary, either.
New York Times piece explaining how the Cartel has discovered that yet another technology (in this case the PVR) is benefiting their business.
EFF Deep Links it, with insufficient sarcasm (if you ask me).
Obligatory back-link to two weeks ago when I pointed out the difference between the fossils (as nicely summarized by Nate Anderson) and the very with-it and hip Warren Ellis.
Yet Another Study Showing That People Who Download The Most (free stuff) Actually Buy The Most. This one is sure to be ignored as well, as the UK continues it's pell-mell course toward copyright extremism. Boingboing! has been doing a fabulous job tracking this particular idiotic trend as well as related efforts by the EU to define war as peace, hate as love, and make darkness the standard.
Comments (0) + TrackBacks (0) | Category: IP Markets and Monopolies
May 14, 2009
Comments (0) + TrackBacks (0) | Category: IP Markets and Monopolies
Comments (0) + TrackBacks (0) | Category: IP Markets and Monopolies
April 20, 2009
No, not this blog. We continue to trundle on in our small way. The lack of outraged emails telling me what an idiot I am is evidence that we're no longer much noticed. Copyfight issues, though. Those are everywhere. Two examples came across my radar this week.
1. Apparently, noted chef
Emeril Lagasse made a stink on the show Good Morning America by claiming that one of its hosts "stole" a recipe
of his. For, of all things, Dorito casserole. No, I'm not making this up. Seriously. As the blog post notes, you can't copyright a simple list of ingredients, any more than you can copyright most other simple lists. There needs to be some measure of creativity for the work to be considered an original item, and thus worthy of copyright protection.
Recipes are routinely traded (stolen) in the industry. Chefs visit, or send people to visit, competitors' places. Or they just out and out talk with each other about what they do, and as people will do they get ideas sparked by hearing or tasting or smelling or even just seeing what ingredients someone else has stocked their kitchen with.
It's true that there are new and innovative things coming out of kitchens all over the world, many from master chefs who are pushing the boundaries. One option for an innovator is to stay ahead of the competition by continuously improving. Another is to seek legal protection for innovations. But, really, Dorito casserole?
2. Over in the World of Warcraft world there's an ongoing flap among the mod writers and hosts. This requires a small amount of background so bear with me.
WoW allows people to write and load mods that change the game, even to the extent of replacing the whole default UI. Some mods are banned, but none of them are supported. To write a mod is a volunteer effort, and distributing a popular mod can incur significant hosting and bandwidth costs. To defray these costs, some mod writers ask for donations, or host their mods on distribution sites such as Curse Gaming. These sites make back their costs by showing people paid advertisements when they visit to download mods.
A heavy mod user can easily be running 50-200 mods and dependent components. And each time the game is updated there's a good chance that the mods need to be updated, too. So players return to the mod hosting sites over and over again. That's good for the hosting sites, particularly if they're getting paid by the page-view, but a really serious pain for players who don't want to be visiting mod sites - they just want to play the game.
There have been several attempts to make the process of maintaining and updating mods easier for players. For a while there was a program called WoW Ace Updater (WAU) which had some flaws but generally came close to the "push a button and update my mods" philosophy. But WAU couldn't survive its own popularity (the more people use you, the more it costs you) and got bought out by Curse, which re-issued it as their own client. Of course, that client sent you to Curse to get files and showed you ads that brought revenue to Curse. Plus it was buggy as hell and only ran on PCs (World of Warcraft runs on Macs and Linux machines as well).
To make matters worse, several mod sites have been the target of hacker attacks. Usually the hackers attempt to subvert one or more pages on the mod site to inject malicious code. When players visit these hacked pages, an exploit in the browser may be used to place a trojan on the player's machine. That trojan then dowloads further malicious code that may turn that PC into part of a zombie farm, or install a keylogger that permits the player's World of Warcraft account to be stolen and emptied.
With all that background, there was a large pent-up demand for a non-browser, one-button easy way to keep a mod library up to date.
Enter Wowmatrix
. This is a mod updater that runs on all platforms WoW runs on, installs with a simple download and provides quick and easy updating of mods. Heaven, right?
Well, not if you're Curse. Wowmatrix didn't necessarily ask permission to redistribute mods - after all, it's not hosting anything - just downloading publicly provided files. Many mods are released with GPL or other free licensing. But some are not. And since Wowmatrix isn't showing you Curse's ads, people using it are not bringing revenue to Curse even as they download files hosted on Curse's servers.
So about a week ago, without warning, Curse started blocking Wowmatrix. This was timed to coincide with a big release of a Warcraft update and of course a lot of activity in the mod community. That timing didn't improve things, and the boards are full of people sniping back and forth at each other.
Recently, Wowmatrix appears to have taken something of a conciliatory tone. When you try to update a Curse mod they put up a notice inside the app informing you that Curse is blocking them and indicating that if the code is available elsewhere under a free-to-use license then they'll re-point their client to get it that way. Failing that, it's laborious point-and-clicking all over again.
Perhaps Wowmatrix learned something from the Pirate Bay conviction (about which I have nothing new to say, sorry). Or perhaps they really are just trying to make things better for the player community. It's not clear to me that what they're doing is a violation of copyright, so much as it is contrary to the terms of use under which Curse and its mod writers are making their mods available.
Comments (6) + TrackBacks (0) | Category: IP Markets and Monopolies
April 13, 2009
Once upon a very long ago I wanted to hear a very specific song. I was at work, and was making a point to a coworker about how certain male and female voices went together. This duet was part of the point I was making, but I didn't have it at hand. Had someone said "Give me a buck and I'll give you a copy of that song you can play on your computer" I would have cheerfully handed over my USD and been pleased at the exchange.
Instead, one of my coworkers pointed me at Napster, and sure enough I had a copy of the song on my hard drive minutes later. I also had a large bucket of other music, none of which I paid for. Much of it was illegal, but not terribly interesting. I did, however, find that I could get tons of remixes, covers, and DJ mixes this way. That was interesting and I spent most of my time downloading things I couldn't have bought in almost any store.
Fast forward ten years. It's now 2009 and I still love this kind of thing. A friend recently pointed me to
8Tracks
, one of many sites where DJs and folk can post mixes. Their motto, "a simple, legal way for people to share and discover music through an online mix" is just exactly what I want. Like anything new, it's very hit-or-miss. But sometimes it turns up real gems. Like
La Roux - In For The Kill (Skream's Let's Get Ravey Mix)
. Go ahead and listen, I'll wait.
In many ways this is exactly what I like about remixes - Skream has stripped out La Roux's beautiful and eerie vocals and laid them over some interesting beats and vibrato thrums. Gone are the insipid pop bits you get with the original. I want to own this specific mix legally and, ideally, have my money compensate the artists. But once again, there's just no way to do that. I can come up with two or three ways to get the tune illegally, but none that involve the kind of "I like that I want to buy it" commercial transaction.
Maybe it's a uniquely American conceit of mine to think that I should be allowed to purchase things I like. Maybe neither the artist nor the remixer intend for this track to be sold. But set aside that specific idea; much as I respect the art-as-performance-only, I think it's pretty commonly the case that musicians and DJs want to be compensated for their work.
So why the hell is it still impossible for me to do just that?
Comments (4) + TrackBacks (0) | Category: IP Markets and Monopolies
March 20, 2009
I've written in this blog about the drug industry before, most emotionally in regards to the dangers to life posed by intellectual property restrictions in copying AIDS medication. I've also noted that drugs, which rely most heavily on patent protection, tend to lead to higher-quality patents than we see issued in the software field.
Patents, unlike copyrights, have not had their term of exclusivity repeatedly extended. Thus, drug companies are continually faced with the expiration deadlines of patents on huge money-making drugs. Sometimes they resort to frivolous lawsuits to keep generics off the shelf.
Other times, it seems, they just flat-out lie. In a sad story published in this week's Washington Post, Shankar Vedantam describes a series of studies that were silenced by drug maker AstraZeneca International.
The purpose of these lies of omission was to remove possible roadblocks to approval of a new drug (Seroquel) that was set to replace an expiring old drug. I find it inconceivable that the series of events reported here is unique. This is almost certainly indicative of a pattern of behavior that, in very real terms, put the acquisition of intellectual property - and the riches that flowed from that - above the health and safety of everyone.
It's ironic to me that I'm writing this note almost exactly four years after my first impassioned note about IP killing people. Seems we're slower to learn than I had hoped.
Comments (0) + TrackBacks (0) | Category: IP Markets and Monopolies
January 7, 2009
Everyone else is writing about Apple's iTunes music store going DRM-free. Which is, I admit, an interesting move. It's also interesting that they're moving to a 3-tier pricing scheme, after about six years of the Cartel nagging them to break the 99-cents-for-anything barrier.
But like I said, everyone's writing about that. So instead I want to blog about something else. I want to blog about how Roger Ebert, who makes no small amount of money himself from copyrighted works, ended up writing
Don't the copyright owners realize they are contributing to the destruction of their property by removing it from knowledge?
The particular item in question here is an independent film called Sita Sings The Blues. The film itself is a bit complex to explain, so
it's probably best if you read Ebert's blog post about it yourself
.
Go ahead, I'll wait...
Right, so the thing that makes this Copyfight material is that this indie film, which delighted one of the country's best-known film critics, can't be distributed because it uses eighty-year-old recordings. According to Paley's own blog entry the original request from the copyright holders was for $220,000. That may not be much for a major motion picture, but for a self-made indie film it's a show-stopper.
As questioncopyright puts it, this is ridiculous. Even at the now-reduced price of $50,000 the owners of the copyrights are "forcing artists to make creative choices based on licensing concerns rather than on their artistic vision." This is not hyperbole - as Paley describes in the interview there, the specific music she chose was integral to the film's production. Animation sequences were created around specific songs, and that's part of what Ebert found attractive.
By any measure of artistic judgement, Paley has created a wonderful work. But she's never going to be able to turn that work into a commercial success. Because even after she finishes paying the 50k (on top of $10,000 in lawyer fees so far) she'd be facing a fee schedule that would in effect make sales of the film a losing proposition. By her calculations if she somehow managed to take in $1,000,000 in theatrical receipts she might get between $30,000 and $80,000. Which brings me back around to Ebert's original point - by being greedy and grasping, the copyright holders are destroying their own property.
My guess is that it's safe to say you've never heard (or even heard of) Annette Hanshaw. She was, apparently, quite a remarkable singer some 80-90 years ago. But she's gone and largely forgotten. Now imagine if a film built around her songs had been distributed, and had gotten even moderately popular - would you regard that as a sales opportunity? A chance for a revival, a reissue perhaps? I certainly would. Remember what Belushi and Ackroyd did for much better-known blues artists by using their music in the Blues Brothers films?
Apparently I'm a bad person to hold copyrights because I see things this way. Apparently in the modern way to do things is to create "a barrier between artists and audiences, prohibiting access rather than facilitating it" as Paley says. This reminds me of the massive effort in 2007 to strangle Web radio in its crib by imposing impossible fee structures.
To her credit, Paley isn't willing to give up. She's put together a distribution plan that revolves around creating a limited number of promotional copies and then uploading those to archive.org under some kind of Creative Commons or similar license. From there, she's going to make money by giving it away, and profiting from related things like donations, sponsorships, ancillary products. Shades of Cory Doctorow's "Giving away my books is selling the hell out of them."
Paley admits she's probably never going to make back the money she's invested in this project. She's actively looking for sponsors, legal help, and hoping that all the various rights holders will agree to the 50K plan and that she'll be able at least to repay the loans she's taking out to make this all happen.
Comments (12) + TrackBacks (0) | Category: IP Markets and Monopolies
December 31, 2008
In a column published by the NY Times this week, David Streitfeld puts forth the proposition that the highly available, highly interconnected nature of the online book reselling market is killing book publishing. New-in-print brick-and-mortar retail has been under pressure at least since Amazon started its first Web site. The economics of book publishing have also been sagging since Reagan-era tax reforms that made carrying inventory unprofitable, and the costs of paper, ink, and transport keep going up.
But I had not considered that the ease of finding a cheap used copy would have that big of an impact on publishing and book retailing. Used book search engines are easy to find, there's Ebay/Half.com, and even Amazon puts competing reseller links on the same pages as its new book listing. So with all that, why would anyone pay retail?
It's not too far from the question that the music business faced back at the end of the 90s when Napster boomed - given that you could get music for free, why buy? The record labels have spent most of the last decade struggling to come up with a version of what I call the "bottled water" solution - given that we have some of the world's highest quality tap water essentially for free, why do we pay so much for water in bottles? Somehow we've been convinced it's worth paying for, and there's no reason to think that consumers of music, or books, couldn't be similarly convinced.
Along the way I'd also like to be convinced of the original thesis of the column. The idea that book reselling is killing new book publishing is an interesting theory, but sadly it's put forth here without any supporting data.
Comments (2) + TrackBacks (0) | Category: IP Markets and Monopolies
Microsoft gets the faceplant this time, but it could just as easily have been iPods: Gizmodo reports (as do many other sites) that Zune 30MB models have all started locking up and requiring a hard reset.
This should be a clarion warning that using proprietary hardware or software (DRM) to restrict peoples' ability to manage their legally owned content is a bad plan. We are all at the mercy of whatever bugs and bad business plans lie behind these locks.
(I'm as guilty as anyone else, sad to say. I use iTunes for storing and organizing the files ripped from my CD collection, and have bought a couple dozen tracks through their store. I try to buy the un-DRMed versions whenever they're available, but I'm still at the mercy of the program.)
Comments (2) + TrackBacks (0) | Category: IP Markets and Monopolies
December 29, 2008
I am what you might call an amateur comics geek. I don't subscribe to titles when they appear in issue form, but I do love my collections and graphic novels. And I'll defend to the death the proposition that Moore's Watchmen is hands-down the best graphic novel, ever.
The story is complex, multi-referential, and darkly thought-provoking. It deconstructs not just comics themselves, but the entire notion of a superhero, while reflecting on the real world darkness of the near-apocalyptic parts of the mid-1980s. It's the kind of thing that innately resists the simplifications and streamlining that come with moving comics to the movie screen.
Back in May, Neil Gaiman blogged about his "law" of comic-book movies, which is that a comic movie is better to the degree to which it hews to the look and feel of what people like about the comic. You can yank the story around a lot - comics readers get that - but if you mess with the iconic elements of the characters and setting then your movie is going to... well, suck.
So a lot of people have been anticipating the upcoming Watchmen movie with more than a little trepidation. It would be so incredibly easy to make a movie of this story that sucked, and disappoint us all. Up to now, it appears Warner may have learned something from their previous flops (Catwoman, anyone?) and their spectacular success with this year's Dark Knight. The pre-release info, and even the recent trailer, have had the look and have raised expectations, including my own.
Which brings me around to why the heck am I blogging in Copyfight about my peculiar media obsessions? Well, it looks like the film may not get released after all, and it's down to copyright issues.
Last week, an LA judge agreed with Fox that it owns copy rights in the material, and essentially cleared the way for Fox to block release of the movie in March. The rights are somewhat convoluted since it appears that what Fox owns is not the Watchmen material itself, but rights to distribute a film of that material. This stems from a deal in the late 1980s, after which Fox dropped the idea of making the movie but apparently retained certain interests.
Right now everything is very preliminary. The judge's decision came as something of a surprise, since he had originally scheduled a trial on the merits to start in January. I imagine that Warner will pursue a dual strategy of appealing this order while at the same time trying to get some kind of deal with Fox. My guess is that they'll offer Fox a slice of the pie and call it cheaper than potentially pushing back the release date.
Comments (2) + TrackBacks (0) | Category: IP Markets and Monopolies
December 19, 2008
Ars trumpeted the headline as "RIAAStock 08 Peace & Music" but I think that's a bit overblown. Still, it's a surprising turn of events.
After years of grinding trench warfare and tens of thousands of lawsuits, the RIAA has worked out a deal with the major ISPs to have them do the enforcement, voluntarily. ISPs will get notices and, using their own internal data, map the target IP address to a user. That user then gets a "knock it off" warning from the ISP. Penalties are coming, make no mistake, but they're not here yet. CNET posted a copy of the letter that the RIAA will send to ISPs.
Anderson's story on ars highlights the win-win in this deal. ISPs win in that they see P2P sharing as a major drain on their bandwidth. Cringely had a thing or two to say about this back in November, essentially pointing out that bandwidth costs are dropping fast and by establishing caps now - in a mode of presumed scarcity - the ISPs set themselves up to be able to charge more for raising the bandwidth caps in the future.
The RIAA wins by extracting itself from a public relations quagmire. In theory they can still go after people who ignore notices, but they're much less likely to be embarrassed trying to sue people in housing projects and suchlike. They claim they'll continue pursuing cases already underway but I am now more certain than ever that they'll just drop suits that they see as losers anyway, like the Tenebaum case. Furthermore I'll bet they'll use this agreement as an argument for getting Nesson's countersuit mooted.
Anderson notes (but doesn't point to) a supposed study by "UK media lawyers Wiggin" in the UK that purports to show that people are less likely to share files if they know they're being tracked. I went and looked at the Wiggin news articles section (presuming he means the entity known as "Wiggin LLP") and couldn't find anything to support this claim. Even if so, Wiggin is a law firm that represents the Cartel in the UK. Issuing a finding in support of their clients isn't all that surprising, but I wouldn't treat it either as news or good science.
Over on ZDNet, Sam Diaz sounds a warning note that ISPs would do well to heed: taking enforcement action based on an unsubstantiated third-party allegations could put the ISPs in the position of maintaining blacklists or even getting themselves sued by irate customers. Last year Comcast got itself sued for traffic-shaping. I can imagine many scenarios where the RIAA's mistakes could lead to ISPs having to defend themselves in front of judges.
Comments (0) + TrackBacks (0) | Category: IP Markets and Monopolies
December 5, 2008
We're used to understanding (maybe more than the general public does) the degree to which the modern record-making system is a slave enterprise. The artists are indentured and their work is wholly owned by the labels. The labels can promote or not, arrange tours or not, front money or not, and generally have full and complete ownership of the created product.
What we sometimes forget is that the labels also own the public image of that artist. Not just the "how do you look" but also "how do you dress on stage" and "how do you talk to the media and promote yourself". And sometimes "how fat ARE you, dear?"
The issue at the moment centers around Ms Palmer's appearance in the official video for her single "Leeds United" from her new album Who Killed Amanda Palmer? If you watch the video or have read any of the discussion about this you'll know that Ms Palmer shows a lot of bare belly in the video. And she does not have an anorexic or bodybuilder's belly. She has a pretty normal "fat little belly" - as she herself describes it. And she's mostly OK with it.
So when Roadrunner Records suggested that the video be digitally altered and that Ms Palmer engage in some choice editing to appeal to "guys" whom the label seems to think it knows... well, you can imagine THAT didn't go over well. In fact, it's grown into quite the contention, with Ms. Palmer's fans standing deep and strong behind her refusal to give in and commercialize and popularize herself.
According to the blog entry linked above, Amanda Palmer has already sunk some USD 80,000 of her own money into this album and tour, money she doesn't expect ever to recoup from the label. So when she asks the label to drop her (which is to say, free her from the constraints of her contract and the odious sexism of her current a&r guy) she has more than a little bit at risk. I'm rooting for her.
One of the interesting things about this story to me is that it's got at least two parallel threads. On the one hand, there's a significant fan response to the overt sexism and narrow-minded definition of what female performing artists' bodies should look like. Much of the fan 'rebellyon' involves Palmer's fans posting pictures of their own happily shaped bellies, often with (ahem) expressive sentiments written on them for the camera to record. Palmer herself is up front about her desire "to look HOT" (emphasis in the original)
She clearly recognizes that part of what happens in a creative performance is a level of sexuality and attraction and like in every other business, sex sells. She just wants to be in (more) control of what that sexuality means in her own performances.
On the other hand, there's a discussion to be had about the degree to which creative performers are forced to give up either financial incentives or creative control. For example, Emma Bull's blog has a nice compare-and-contrast of Palmer's situation with that of the artist Issa (formerly Jane Siberry) who is trying to make a go of it on her own, offering her new album for download at whatever rates the downloaders want to pay. Bull is herself both a published writer and a musician with released CDs, so she has something of a first-hand perspective on the situation.
Full disclosure: I've never met Ms. Palmer nor do I have much of an opinion on her artistry or her physical appearance. However, friends of mine performed with her and are pretty opinionated on the matter. You can see them doing the horn part for her "Leeds United" performance at the Paradise club in Cambridge, MA.
Comments (1) + TrackBacks (0) | Category: IP Markets and Monopolies
November 28, 2008
While researching the previous entry I came across this item: European regulators put out a report today accusing drug manufacturers of costing consumers EU 3 billion by using patent lawsuits to keep generics off the markets.
Back in January, the EU Competition Commission staged raids on at least nine major drug companies, seeking evidence on restrictive business practices, and then another round of "surprise inspections" earlier this week. There will also be public hearings today.
The report so far is preliminary, with a final draft due in mid-09, with language like this:
a variety of tactics are used to delay or block the sale of generic drugs, including filing large numbers of patents for the same drug, suing generic companies, settling patent disputes and intervening in national procedures for generic-drug approvals.
It's not immediately clear from the press reports whether anyone is going to be accused of outright illegality, and of course the drug companies are responding by claiming that EU regulation is blocking innovation and anyway lots of people get generics now so what's all the fuss.
About three years ago, I wrote about situations (AIDS drugs in particular) where patent protection was having the effect of killing people. It's sort of sad that we've made little or no progress in that time.
Comments (2) + TrackBacks (0) | Category: IP Markets and Monopolies
October 23, 2008
My brother sent me an invite to sign up for
the music streaming service "Lala"
. According to their promotion it's all kosher with the Cartel. You play a stream in your Web browser in a Flash plug-in (like
Pandora
and
Last.fm
).
I'm not terribly inclined to sign up for another service and was wondering if anyone had any experience with these guys?
They apparently have software that scans the music on your disk and adds songs it finds there to your online collection so you can stream them from the lala site into any browser. They claim to have licenses for about 6 million tracks, which is a pretty small sample when you consider the universe of all songs, but hey they're new.
You can also pay to add more songs. It appears to cost 10 cents for unlimited streams and if you buy the MP3 that 10 cents is credited toward the price of the download, which they claim is 89 cents and all DRM-free. They also have links to get you to purchase conventional CDs that they're reselling from labels and artists - prices on those are variable, as you'd expect.
There are the usual sorts of social features, where you can see and play samples from other peoples' song lists. They are also promoting the Twitter-like notion of "following" another person and discovering new music by watching what the followed person adds to his or her collection. There's also a points system for getting new people to sign up, getting them to follow you, and so on. Right now the points seem to be a pure popularity metric (they call it "influence") and don't seem to translate into anything beyond ego-boo.
Comments (4) + TrackBacks (0) | Category: IP Markets and Monopolies
October 9, 2008
Apple was finally granted a patent, for which it first applied in 1999, on the user interface construction that has come to be called the "dock".
The patent calls it "a userbar" but Apple's own documentation calls it a dock (this image also comes from Apple's site) and that's the term it's generally come to be called. Including all the multitude of reimplementations of the concept. I'm aware of dock implementations for Windows and for Flash applications and there are probably others. Yahoo even has a "widget dock" (on which it has a patent).
Not everyone loves the dock, though. Ex-Apple human-interface guru Bruce Tognazzini published a column way back in 2001 harshing on the dock's (lack of) usability. Still, the widget remains fairly common in a lot of interfaces. The question is whether that'll still be true after Apple decides what it wants to do with this patent.
Given the early filing date it's not going to be trivial to find prior art if people want to challenge this patent. The amount of non-patent prior art cited is small, but there are an impressive number of related patents cited. (Including, to my great surprise, my own patent.) Scanning those it appears that Apple has at least touched on all the related work I can recall from back then.
Comments (4) + TrackBacks (0) | Category: IP Markets and Monopolies
October 8, 2008
Comments (3) + TrackBacks (0) | Category: IP Markets and Monopolies
October 3, 2008
I've been so busy with the mess on Wall St that I totally missed Apple's threat to close down iTunes if royalty rates went up. There were several proposals on the table, including one to lower fees, which are formally known as "mechanical royalty rates". Jacqui Cheng on ars has a nice summary of the various posturings that went into this.
So, in theory, everything stays the same through 2012. At least in the US. Things in Europe may be a bit more unsettled. According to a PCWorld story, Apple is facing a challenge to its use of DRM to encumber downloads in the first place. At the moment, this move only affects a small country (Norway) that isn't really significant to Apple's revenue. Even if they lose the current court case they could simply stop doing business there. The question is whether the rest of Europe get behind this idea.
If Apple gets a ruling it doesn't like that applies across the entire EU that could force some kind of change, with likely echos on this side of the pond. I don't really expect that, but also lost in Monday's news was the story about Wal Mart shutting down its own music download service.
The problem is that they didn't just take down the service for buying new music - they're shutting down the DRM servers. So if you bought music locked into Wal Mart's electronic box you are out of luck. You may be able to burn your tunes to a CD and then re-rip them, but probably only if you do it before October 9.
Cory makes the point emphatically when he points out that the current scenario is, roughly: buy DRM-encumbered music legally and get screwed; acquire illegal but unencumbered copies and life is good.
My guess is that if download services continue having these problems, Apple will have a lot to worry about before the next royalty rate review rolls 'round.
Comments (2) + TrackBacks (0) | Category: IP Markets and Monopolies
September 15, 2008
Disney is famous for getting copyright-term legislation passed that extends protection on old materials and thus protects their interest in Mickey Mouse, their iconic character. One of the first appearances (Wikipedia claims it's the third appearance) of this character is in the cartoon short Steamboat Willy. This short has been at the center of much of the debate around copyright on the character.
Recent work suggests that, in fact, the character in Steamboat Willie is not copyrighted any longer. If that's so, Mickey Mouse as he's presently constructed is probably a too-close derivative work to be claimed under separate copyright and thus the mouse may be out.
In a recent PATNEWS email letter, Greg Aharonian reviewed some of the scholarship around this issue. (This summary reprinted from PATNEWS with Aharonian's permission.) Start with a popular-press story from late August by Joseph Menn in the LA Times. In this story, Menn traces the value of Mickey Mouse to Disney and some of the corporation's fights to keep control of the character. Menn introduces us to "[t]hin, pale and bespectacled" Gregory S. Brown, a former Disney researcher who has unearthed some uncomfortable facts.
First, Brown found a court case in which Columbia convinced a judge that a failure to renew a particular copyright had let the image of the popular kid's ghost "Casper" fall into the public domain and thus they were free to use that image in their movie Ghostbusters. Then Brown found that Disney had made a similar lapse in protecting a 1933 Mickey Mouse short called "The Mad Doctor." If like follows like, then the images (cels) from that short should be in the public domain and he could make some money selling copies of the cels. Of course, you can see where this ends up: Disney sues, Brown loses to the tune of half a million dollars, case closed.
Except, maybe not. In a move that was too late to save his own case Brown introduced evidence from a 1993 rerelease of "Steamboat Willie." In that release, there were three parties named as possible owners of the Mickey Mouse character, a confusion that could nullify copyrights. Don't ask me to explain it - even Aharonian, an IP lawyer, calls this bit of law "arcane rules". Menn's article quotes a treatise called Nimmer on Copyright as saying that "a copyright is void if multiple names create uncertainty." Three names? Uncertainty! And thus voided copyright.
Or so conclude a couple of people who've looked at the issue. One, an ASU law student, posted a paper on the topic in 1999. Here is her punchline:
Disney published its common law protected expression without the proper copyright notice attached to the films and on the club materials. The statute of limitations to rectify that omission has long since elapsed, as has the statute of limitations for Disney to file any infringement claims based on that omission. As a result of its omissions and inaction, Disney forfeited its copyright claims to Mickey Mouse. Mickey has fallen into the public domain where all are free to copy and enjoy him.
Of course, here "free" means "anyone with the resources to defend this claim against Disney's army of lawyers."
Likewise a Georgetown University law student, Douglas Hedenkamp, agreed and published his review first online and then later in an article in the 2003 edition of the Virginia Sports and Entertainment Law Journal. His conclusion is similar:
Ultimately, if all the material incorporated into the films published without notice is in the public domain, this means that the character Mickey Mouse is himself public domain material. Mickey would still be protected by the copyrights in his other films and products, but those copyrights would only extend to the new matter that is original to them. [FN161] The aspects of Mickey's image and character that were derived from the original public domain films cannot be protected by virtue of their inclusion in new works; this is true under both the 1909 Act and the Current Act. [FN162] This means that the public is free to exercise all of the rights that the Copyright Act would otherwise reserve to the holder of a valid copyright. [FN163] This includes the rights to copy, display and distribute the films, and to make, display and distribute derivative works based on those films and the Mickey Mouse character. [FN164]
So, what happens now? At the moment all this is so much theorizing. As noted, the judge in the original case never ruled on the validity of these challenges, only that they came too late to save Brown's business.
The challenge, as Aharonian puts it, is to find someone with deep enough pockets to put this to the test. If someone was to distribute material Disney claims is its copyrighted work (e.g. digital reproductions of early Mickey Mouse images) then Disney would no doubt sue to put that person out of business. And in court would possibly be required to defend its most valuable IP asset.
Will such a thing happen? Probably not. Although the publicity would be great, and there's a lot to be said for taking down the Mouse Empire, few people or organizations have the resources to make this kind of play, especially with the likely result being that even if they win they won't reap any benefits to themselves.
Them as as the gold still makes the rules.
Comments (6) + TrackBacks (0) | Category: IP Markets and Monopolies
August 11, 2008
A little over a year ago I was writing about negotiations between SoundExchange and Web streamcasters. The issue was a set of exorbitant new fees authorized by the US Copyright office. Back then it appeared that Congress might even pass some kind of legislation. In the glare of scrutiny and public outcry, the Cartel backed down, a little. Web radio didn't die.
But it did ingest a poison - a slow-acting set of fees and restrictions that may yet kill the nascent industry. According to Peter Whoriskey's story in this weekend's Washington Post Pandora may have to shut down due to the fees.
Pandora is wildly popular by Internet standards: over 1 million online customers, a top-10 app for iPhone, and adding 40,000 new customers/day. With numbers like that, why would the business shutter? Well, according to the story, 70% of the anticipated USD 25 million all those customers generate will go to fees. The company is losing money even as it grows, when it should have gone revenue-positive next year.
Last year it was Markey who tried to broker a deal. This year the Congressional go-between seems to be Berman (D-CA) but he's frustrated to the point of pulling the plug. Regardless of individual Congresscritters' frustrations, nothing seems to be in the works to fix the fundamental inequalities that force Web casters to pay rates more than double that of satellite radio. Sat radio rates are based on percentage-of-revenue, a metric that Web radio has asked for repeatedly and never gotten; Web radio pays per-song. Traditional radio, of course, still pays no performance royalties.
Oddly, the Pandora blog has nothing about this; last year Westergren used the blog as a hell-raising tool.
Comments (0) + TrackBacks (0) | Category: IP Markets and Monopolies
June 20, 2008
Comments (0) + TrackBacks (0) | Category: IP Markets and Monopolies
May 23, 2008
Sherman, set the wayback machine to 2005! No, I'm not talking about the Internet Archive's Wayback machine. I'm talking about traveling back in time to late 2005 when the 'net was buzzing - angrily - about a Cartel proposal to require DRM to be embedded in every broadcast signal. The end of 'free' TV? No more time-shifting allowed? You remember that.
In the end, the Cartel got half a pie. There's a flag, but the FCC explicitly stated that it wasn't supposed to prevent home recording. Even "redistributing it within the home or similar personal environment as consistent with copyright law" is allowed. That's a quote from the FCC's rulemaking on the issue (helpful PDF from our friends at the EFF).
So why are we talking about this again? Well, it seems that Microsoft's Vista Media Center suddenly started refusing to record over-the-air digital content broadcast by NBC. Here's a screen capture provided by the EFF, which is trying to raise the profile on this incident:

According to Greg Sandoval at CNET, Microsoft has admitted that it implemented the Broadcast Flag and is claiming that it's based on FCC rules. Duck and cover! Duck and cover!
Aside from being just blatantly wrong in its justification, MSFT's admission raises a host of questions. First, it seems likely that the broadcast flag wasn't just added to Vista Media Center recently. So why did it just become visible? One possibility is there's a bug somewhere - certainly wouldn't be the first time. But nobody's claiming this was an error. Another possibility is that NBC asked for recordings of its popular programs to be blocked. Or maybe the flag on those programs was erroneously set. So far NBC is mum, claiming to be looking into things.
My cynical take on it is that they're waiting to see how many people notice and complain. If they get a lot of bad stink they claim it was an error, apologize, and move on. If this blows over then they can feel they have a green light to block home recording any time they want, at least for people foolish enough to use Vista as their DVR.
MythTV, anyone?
Comments (6) + TrackBacks (0) | Category: IP Markets and Monopolies
April 18, 2008
Ms Rowling is not the only one concerned with how much of her work others are taking. Law.com has a report from Janet Conley on a lawsuit by three academic publishers against Georgia State University.
At issue are incidents like a 32-page copy made by a music professor. The prof claims that the copying was within University guidelines ("no more than 20%") and that the cost of the volume ($250) was prohibitive for students to purchase. The publishers claim that the U's practice of digitizing and distributing course packs of excerpts costs them money in lost book sales.
The case is a little different from typical copyright suits such as the Rowling case. The publishers are not seeking monetary damages, nor are they particularly trying to punish the University. Instead what they're hoping to do is create a legal precedent saying that Georgia State's guidelines and practices do not constitute fair use and not only should this university be enjoined, but the multitude of other schools with similar practices should be stopped.
As Conley points out, this case may break new ground. Past cases have been decided on issues around the creation of paper copies (Xeroxing) often by for-profit institutions. In this case, the copying at issue is digital and the organization doing the copying is non-profit. The educational area is one where courts have traditionally afforded a greater degree of leeway in fair use and even the plaintiff's lawyer has to admit that he can't find a law or binding precedent stating how much digital copying would be "not too much." It seems likely that if the case ever makes it as far as a decision that decision would be appealed. My personal opinion is that they'll work out a settlement before it gets that far - neither side wants to see a precedent set that would go against them. Plus there's a core reality that academic publishers and educational institutions exist in a kind of death-grip dependency that would harm both if it was violently broken.
Comments (0) + TrackBacks (0) | Category: IP Markets and Monopolies
February 12, 2008
Dave Langford's February ANSIBLE (a fanzine for fantasy/SF readers and authors) has a commentary from Steve van der Ark relating difficulties encountered in producing a print edition of a "Harry Potter Lexicon."
For some time there has been an online Lexicon, which has been criticized for both using and linking to large chunks of Rowling writing. Many of the critics feel that the online Lexicon goes beyond the bounds of fair use. In an attempt to avoid this, van der Ark rewrote, cited, and reduced the use of original material. He claims to have "received assurances from several copyright and intellectual property experts that the book we were creating was legal."
Except now there's a lawsuit. Warner is suing the Lexicon's intended publisher in an effort to enjoin the book as a violation of both copyright and trademark protections. The book's author and publisher are vowing to fight, noting that Rowling doesn't have "the right to completely control anything written about the Harry Potter world."
Intuitively I'd tend to agree with that assertion, but IANAL and it's not at all clear to me which way the judge is going to go in this case.
Comments (9) + TrackBacks (0) | Category: IP Markets and Monopolies
February 11, 2008
Bloggasm is a thoughtful collection of entries from Simon Owens that focuses on media and journalism. In yesterday's entry he reviews the troubled history of e-zines, particularly those focused on SF/F and speculative fiction in general.
E-zines in this field are at least 10 years old now and one would think they'd have had time to establish a field. Instead what we see is a vast graveyard of virtual corpses and nobody with a sustainable business model. That's kind of sad but perhaps we're still in the infancy of this market and someone will figure out a good content model soon.
Comments (0) + TrackBacks (0) | Category: IP Markets and Monopolies
February 7, 2008
Comments (0) + TrackBacks (0) | Category: IP Markets and Monopolies
February 5, 2008
Comments (0) + TrackBacks (0) | Category: IP Markets and Monopolies
February 4, 2008
I tend to avoid most digital music stories not because they're not Copyfight-able but because I find them boring. After eight-going-on-nine years of the Copyright Wars there's very little new in the trench warfare. So excuse me if I gloss over a lot.
First up, Yahoo has announced that Rhapsody America (Real + Viacom) will now handle its digital music subscription service. The current customers will probably end up paying a few bucks a month more for more or less the same thing. Yahoo dumps a dragging business and one hopes focuses more energy on revitalizing itself. If that fails and it gets bought by Microsoft then customers will probably have to choose between switching outright to Rhapsody and whatever Zune service Microsoft is pushing at the time.
By the way, I keep hearing persistent rumors that Microsoft is having to fork over $1 of every track sold on Zune to the Cartel. Truth? Anyone have a good source?
Also, yesterday I heard about a new online music service, Qtrax. Yawn, another service, right? Well, hold on, this one is "free." That's 'free' as in 'ad-supported', but they're claiming to have over 25 million tracks available (for PC at the moment - Mac version coming in March).
How is this possible? Ad revenue goes to the Cartel, natch. And you download their player, which means you lock into their DRM scheme though they make a big point of claiming no adware, spyware, or spoofing. Because, you know, the Cartel would NEVER put stuff like that on your PC, nope nope.
Unfortunately I wasn't able to get an activated account to check it out - anyone had first-hand experience with it?
Comments (0) + TrackBacks (0) | Category: IP Markets and Monopolies
January 15, 2008
The EU has been remarkably persistent in going after Microsoft for what the EU sees as anti-competitive and antitrust issues. Last year the EU had its earlier antitrust case upheld. According to Business Week, the first case "ended up costing Microsoft billions of dollars".
But the new case may be an even bigger deal from a business perspective. Now the EU are looking into "addresses core aspects of its business model and the preservation of its core monopolies," again quoting Business Week. The issues once again are bundling and interoperability, but this time looking at desktop and server OS. In specific, the complaint alleges that Vista and Office 2007, Microsoft is deliberately holding back information in order to hamper interoperability.
Well, um, no duh. This is what they've always done - it's just being extended to the Internet and services at this point. So far Microsoft is promising cooperation with the investigation. My guess is that they'll try to drag things out and keep it out of court for as long as possible without making any actual changes.

Comments (1) + TrackBacks (0) | Category: IP Markets and Monopolies
Or, "More reasons why EMI is in no position to force changes to the RIAA".
EMI is attempting to cut costs by laying off up to 2000 workers. That's not unusual for companies that have been bought out and whose new owners are focused on fixing the bottom line. But it is a definite sign of how much trouble the music label is in, from a bottom-line perspective.
More troubling are the ongoing revelations that musicians are abandoning the sinking ship. Big names like Paul McCartney and Radiohead, who left last year, have been joined by Britpop act The Verve. Claiming they want "assurances" that the label will remain viable, the group's manager has said they'll be withholding their new album.
In all likelihood, few people care what a band that hasn't had an album in 10 years does now. Except that EMI's name keeps appearing in bad news stories and I just can't see that strengthening their position when pushing for change at the RIAA.
Comments (0) + TrackBacks (0) | Category: IP Markets and Monopolies
January 4, 2008
Alyce Lomax has a piece on fool.com (the Motley Fool investment advice site) this week advising against investing in the music industry. The punchline:
a good sign of a dying industry that investors might want to avoid is when it would rather litigate than innovate, signaling a potential destroyer of value. If it starts to pursue paying customers -- which doesn't seem that outlandish at this point -- then I guess we'll all know the extent of the desperation. Investor, beware.
Although she's riffing on
A.R.C. v Howell, the language of which is subject to some disagreement
, the core argument she's making is one that
many others have made
.
The music industry is dead, or at least severely damaged, and certainly not the kind of thing someone who wanted her investment to grow would put money into. Lomax has three links in her current piece to earlier Fool writing detailing more Cartel foolishness. Good reading.
Comments (1) + TrackBacks (0) | Category: IP Markets and Monopolies
November 9, 2007
United Hollywood, the unofficial blog site of the writer's strike, has put out a video explaining residuals and how low they are. It's very direct and folksy.
Frankly I had no idea that the writers are only get 4 cents on a USD 20 DVD sale. I do know that the Cartel wants to give the writers nothing for Internet (re)transmissions. No great shock there.
The blog is interesting if you care about the minutae of the strike. They've got picket line videos (giant blow-up rat anyone?), good quotes and reader responses, and content that generally gives you a view into the human beings who are out on the picket lines. Whether or not you agree with the strike, I think it's worth understanding their position.
Comments (1) + TrackBacks (0) | Category: IP Markets and Monopolies
October 30, 2007
Continuing its long-running (nine years! how slow are these people?) tradition of smashing blobs of mercury with hammers, the Cartel have forced the popular torrent-tracking site Oink to shut down. Dramatic police raids and exaggerated quotes make for good show, if nothing else.
You really should visit that page, if only for amusement value. Mmm, tasty waffles.
Oink was a private, members-only site that facilitated trading. If you're trading your own originals that's legal. If you're making copies and swapping them with friends, that may be illegal. According to the BBC story what appears to have really cheesed off the Cartel was the trading of pre-release albums.
Not everyone is pleased that the site was taken down, least of all the reputed 180,000 members. DJ Rupture posted a thought piece mourning the demise of the site, which he found contained everything he had ever released. He thinks about BitTorrent and sites like Oink in terms of their relationship to music fans and music as a money-making business. It's a good read from someone who's in the business and gets that you can't win this war by smashing more and more blobs of mercury with bigger and bigger hammers.
(Props to Webreakstuff for the original pointer.)
Comments (0) + TrackBacks (0) | Category: IP Markets and Monopolies
September 25, 2007
Yes, you read that right. Microsoft settled with Burst some time ago, to the tune of USD 60 million. But that's peanuts next to the nearly half billion that Burst figures its owed from Apple, due to the use of its patented technologies in a little thing called iTunes (and the store, and iPods). If Burst wins big it will be because Apple used the technology in a big way where Microsoft did not.
Robert X Cringely's Pulpit column on this case makes that point that the news reporting on it has... well, sucked. In general the press coverage of IP cases tends to be slanted or just outright wrong as the reporters don't know what they're covering. I'm sometimes guilty of this myself.
In this case, Cringely slams the reporters for both falling victim to the Apple mystique and just plain getting its facts wrong. He has particular harsh words for ars technica (this time in the personage of Justin Berka) for getting Burst's history wrong.
You can read the original linked pieces to see the details but I think Cringely is spot-on. Despite us being into the second decade of the "Internet revolution" we still get mass media reportage that can't tell the Internet from the Web, and that makes basic mistakes I wince over regularly. Ars is usually better than that, but clearly even they mess up now and then.
Comments (1) + TrackBacks (0) | Category: IP Markets and Monopolies
September 21, 2007
After Apple showed NBC the door in a tiff over prices and DRM, the network took its goods to Amazon and announced plans for its own download service. Now the service, called NBC Direct, is offering some very limited downloads.
They're free, in that you get to watch ads rather than paying cash up-front. They're also limited-time-only. According to David Chartier's piece on ars, the downloads that start in October have a one-week lifetime. From air date, not from download date. I'm not sure why - this makes the downloads strictly worse than what you can do with TiVo. Oh, and the downloads are Windows-only. Eventually you'll be able to sign up for automatic download - anyone want to bet me that the sign-up process will be harder and more complicated than just setting your TiVo to record the shows automatically?
I'm not sure who this is aimed at, but I am sure it's an idiotic idea. If NBC was trying to make Apple look like a winner in this dispute they've accomplished that much.
Comments (0) + TrackBacks (0) | Category: IP Markets and Monopolies
September 20, 2007
Dan Saffer has a piqued entry over at his Adaptive Path blog. He's peeved at organizations such as the ACM, which publish content in paid subscription digital libraries. I have a basic sympathy for his point in that I think free access to scientific literature is good for research and innovation, but I think he's shooting at the wrong target.
ACM is ahead of many professional organizations in granting blanket permission-to-copy for scientific uses of everything they publish. ACM authors are free to reuse, revise, and publish personal copies of works, unlike certain other societies that have gone so far as to forbid authors from publishing their own writing on personal Web sites as a condition of acceptance for professional publication.
dan, if you want to rant about something truly awful, go join PLoS in protesting astronomical journal fees.
(Full disclosure: I was an ACM member from 1980 to 2006 and have a handful of papers in ACM publications. I've also served on numerous ACM conference committees and know way too much about budgets and why ACM sometimes charges speakers to come and present their own work.)
Comments (0) + TrackBacks (0) | Category: IP Markets and Monopolies
September 11, 2007
Meh, maybe. This story is far from over, but I liked the Motley Fool's writeup by Rick Aristotle Munarriz.
Let's step back a moment for context. As usual, there's a good coverage piece on ars technica, this time by Jacqui Cheng. Anyone who has followed iTunes for a while knows that they've been pretty firm in sticking to a uniform, fixed, and relatively low price-point for downloaded material. This has irked various parts of the Cartel, which would like to get more money for popular content. Considering the prices people pay for ringtones and pay-per-view movies it probably seems pretty logical to them that people would pay more for iTunes-sold content.
For much of last month, NBC and Apple bickered semi-publicly over issues of pricing and incidentally whether Apple would be willing to deploy more DRM. NBC threatened to take its marbles and go home when its contract expired in December. Then Apple decided to call NBC's bluff and said "take a hike, now." No NBC shows on iTunes for the fall line-up.
Oops. Probably what was supposed to happen was that NBC would continue to get revenue and connect with show fans through iTunes until its own ad-supported digital download service (currently called Hulu) launched next year. Not wanting to be stranded, NBC struck a quick deal with Amazon, which is currently offering individual shows at $1.99 and "bundles" at $34.99.
So did Amazon win by scooping up iTunes' cast-offs? Probably not. For one thing, Amazon is now competing against itself again because these downloads and bundles cost more than the comparable DVDs Amazon sells. Sales of one are going to hurt the other. For another thing, Hulu is still coming, which means Amazon is either going to be stranded with orphan content or is going to have to compete with an apparently free service that has the marketing might of NBC behind it.
Munarriz also points out that one of the unsung big winners here could be TiVo, which has a deal with Amazon to download purchases and rentals directly. TiVo owners can now order NBC shows with their remote controls, without having to engage the PC. Is this enough of a benefit in user experience to make a difference? I doubt it, but it may serve as a model for future deals that will drive more content into this platform. It's all about marketing, right? And this is a good marketing point for TiVo in appealing to people (like me) who are still considering a DVR purchase.
As I said, the story is probably not over. Both NBC and Apple are going to lose money this way and neither is likely to sit still for that. If NBC stays off iTunes and makes its own service work then that could embolden other Cartel members who'd like to break free of the iTunes lockdown to try going out on their own. TiVo or another aggregator could also win big as there's virtually no downside to NBC or whoever doing deals that let people download to a DVR rather than a PC, so long as they get the pricing and DRM structures they want.
Comments (5) + TrackBacks (0) | Category: IP Markets and Monopolies
August 28, 2007
Fair use hasn't gone missing. It got jumped, dragged into a dark alley and curb-stomped until it bled nearly to death. At the moment it's on life support.
I appreciate what Maura Corbett is trying to say. The excesses perpetrated against fair use are numerous and egregious. I just prefer more accurate and more colorful analogies.
The topic at hand right now is a formal complaint filed by The Computer & Communications Industry Association against several professional sports organizations and NBC/Universal, with the FTC. The complaint points out these organizations and others have used the standard copyright notices on DVDs, on sports broadcasts, and in other places not to inform but to intimidate and mislead. I'm shocked; how about you?
Why the FTC and not the FCC, which nominally has responsibility for communication rules? Well, the complaint is an allegation of deception and misleading consumers, which is more the FTC's bailiwick. FTC regulations prohibit "unfair or deceptive practices in commerce" and in the past the agency has acted against advertisers or other commercial speakers who have been found to be putting out misleading information. So it's not wholly farfetched to hope they'd act, but it certainly is a long shot.
CCIA has created a new organization called Defend Fair Use to fight "[t]hreats and exaggerations that misrepresent your rights." This complaint appears to be their first action.
Which brings us back around again to Ms. Corbett's politely worded "Perspective" piece. I can't complain about the arrival of another copyfighter, but let's call a spade a spade. When "the NFL threaten[s] the media by withholding press credentials for any organization that showed more than 45 seconds of a game" - that's not fair use gone missing. That's premeditated murder.
Comments (1) + TrackBacks (0) | Category: IP Markets and Monopolies
August 15, 2007
Never let it be said that the Cartel are stupid or don't learn. Hollywood looked at the history of CDs and first-generation DVDs and said "never again." Then they designed a system, called AACS, that would be embedded in every next-generation DVD and DVD player. The AACS requirements are strict and technical and were written by people who know a good deal about digital device architecture.
Ken Fisher has a thorough analysis of the problems that AACS DRM pose. He kicks off from Peter Gutmann's USENIX presentation, but goes much deeper. Gutman analyzed Windows Vista; Fisher contends that blaming Microsoft is beside the point. Apple will be doing precisely the same thing soon and next-generation DVDs will never play on Linux machines. Why? AACS.
Hollywood has locked up its content behind a technology and a set of extensive implementation requirements, then presented the world with a choice: do it our way and fuck fair use, or be denied access to all our movies now and forever into the future. This level of play-our-way-or-not-at-all makes SoundExchange's little blackmail venture seem downright homey by contrast.
The problems Fisher notes with this setup are in two categories: one is that implementing to the AACS standard consumes resources that commercial OSes should better spend elsewhere. In effect, the implementing company (whether it's Microsoft or Apple) is not free to allocate its development dollars in the way that maximizes things like OS security, customer satisfaction, or time-to-market. At least insofar as these conventional business goals conflict with the AACS requirements, good business loses.
Second, even once it's done it doesn't work. AACS is already cracked. As a secret standard developed by commercial self-interests, AACS was never subjected to the rigorous public peer review that validates important properties like integrity and trustworthiness. See Bruce Schneier's CRYPTO-GRAM list for extensive discussions of these issues. So billions of dollars are wasted on forced deployment of a broken system that benefits a tiny minority, costs the vast majority more money, and does little or nothing to stem illegal copying.
It's not clear to me is where we go from here. In under a year we'll have Macs and Vistas playing next-gen DVDs. All new movies will come out on those disks - first probably in sual issue but soon exclusively on whichever of Blu-ray or HD-DVD wins. Consumers will be forced to upgrade their players if they want to play the new disks and maybe have to re-buy their first-generation DVDs (anyone remember re-buying LPs as CDs the first time around?) But AACS will still be cracked, movies will still appear on sharing networks, and illegal players will be written for Linux and other OSes as needed. What will the Cartel's response be? I have no idea.
Comments (3) + TrackBacks (0) | Category: IP Markets and Monopolies
August 14, 2007
Justin Jouvenal and Jenny Toomey of FMC pointed me to the Pearl Jam Lollapalooza webcast tiff. What appears to have happened is that some overzealous minion at ATT, the sponsor and caster of the band's show, chopped out (that'd be "censored" I believe) some impromptu lyrics with political content. Shocking, I know, for a rock band to be making a political statement.
Pearl Jam have a long entry on the issue at their blog, saying that ATT admitted making the cuts was a mistake. The band go on to raise the concerns echoed by FMC about corporate control over the Web and the failures of self-regulation. To the point - who holds ATT accountable for errors of this sort or who challenges the contention that they are errors and not deliberate acts of corporate censorship? Well, unless we have strong net neutrality laws the answer is going to continue to be "nobody."
I'm not terribly happy with that answer.
Comments (0) + TrackBacks (0) | Category: IP Markets and Monopolies
August 9, 2007
Blockbuster has been moving aggressively the past year or so to combat the rise of Netflix and that potential threat to its retail business. Physical stores have loosened rental terms and lowered prices, Blockbuster has created its own mail-oriented rental service (called "Total Access") and now is moving to get a foothold in the nascent legal movie-download industry.
Blockbuster has been courting Movielink for at least most of 2007 but couldn't come to terms earlier. Current plans seem to be to continue to operate Movielink as a separately branded subsidiary but that won't last. Blockbuster has to integrate its offerings to maximize customer convenience in part because that's what Netflix bases its service around and in part because other competitors aren't going to sit still.
According to the AP story - here on Forbes.com - Netflix remains larger in absolute terms, but Blockbuster is growing faster. At this point I think the market for home movies is far from tapped out and both players should grow significantly, as well as seeing stiff competition from new entrants.
Comments (0) + TrackBacks (0) | Category: IP Markets and Monopolies
There are a few bands whose music is famously not available through iTunes. One of those, the headbanging legends AC/DC, has decided to do an exclusive deal with Verizon's online music store.
In writing about this deal for PC World, Tom Spring at first seems to want to make this out as a big deal, saying that "Record labels and artists are starting to stand up to Steve Jobs and iTunes". No, sorry. Smart musicians and labels do not cut off their noses to spite their faces. iTunes is the place to sell music right now and if you're not there you're not selling as much as you could if you were. Spring himself notes that Verizon isn't selling singles or user-created mixes. If you want this music you have to buy whole CDs and by the way you have to pay two bucks more than you'd have to pay to buy the same CD from Amazon.
And this is hurting iTunes exactly... how? Not at all, really. By the end of his blog entry Spring is back to pointing out that Apple is doing one thing well: making it easy for consumers to buy downloaded music. Labels may chafe at the fixed song pricepoint and certainly would rather have the whole thing locked up in tighter DRM chains, but for now iTunes represents the best legal deal for consumers buying big-label music.
Comments (12) + TrackBacks (0) | Category: IP Markets and Monopolies
July 17, 2007
Payola, or pay-for-play, is a scheme by which inducements such as money are used in exchange for preferential treatment and value such as airplay. So far so good. Now the question is: if I have to give up money you would ordinarily pay me in order to get on the air, is THAT payola?
That seems to be the assertion at the heart of the Future of Music Coalition's complaint against Clear Channel. FMC's Justin Jouvenal sent me a copy of their extensive release on the topic. The text of the FMC's complaint is also on their site.
Attentive readers may recall that I posted a note on Clear Channel's practices a couple weeks ago based on a story broadcast on NPR. The problem was that no other media were covering the story, which seemed to be that Clear Channel were attempting to get around the terms of a payola-case settlement.
Earlier this year Clear Channel settled a payola case with the FCC. They paid some fines and agreed to provide free air time as a form of compensation for independent artists whose music had been shut out by the payola scheme. However, it turned out that artists wanting to upload their MP3s to be played during these free broadcast hours had to agree to give up income that would normally have been theirs for airplay. The FMC is asking the FCC to issue a declaratory judgment that this arrangement is functionally equivalent to the artists paying for their songs to be played.
Comments (1) + TrackBacks (0) | Category: IP Markets and Monopolies
July 5, 2007
It's almost cute how some people still think actual facts are at all important in the Copyright Wars. I confess I used to be part of the reality-based contingent as well, back in the day. I used to take great glee in pointing out various facts that contradicted the RIAA's propaganda about music sharing. I did eventually come to realize that the facts weren't relevant. It was and is about control of language, thought, and behavior. Still, some people keep trying to make it be about facts.
Take, for instance, Greg Sandoval over at CNET. His analysis piece on Michael Moore's latest film, Sicko, shows that even though the film was widely distributed on the net prior to its theatrical release that doesn't seem to have harmed the movie's opening.
Of course the copyright attorneys can only respond with "no, no, no." Acknowledging any other reality would be at the very least massively inconvenient. But really it's beside the point. Whether sharing and word-of-mouth hurt or helped Sicko isn't the point - the point is that it wasn't something the Cartel engineered and controlled and therefore it must be bad. C'mon, Greg, get with the times.
Comments (1) + TrackBacks (0) | Category: IP Markets and Monopolies
July 3, 2007
According to Jacqui Chang's piece in ars technica, the reason that AllofMP3.com shut down was nothing less than a threat to block Russia's admission to the WTO. As one of the largest trade organizations in the world, WTO membership is highly prized by many nations. To put a single Web site up as a blocking criterion for admission into a huge multi-national trade body, AND to get a law written specifically to take down that site, shows how the Cartel's power has grown.
In the past couple of weeks I've written about how much less power the Cartel has outside the US than it has inside, and how the Cartel's strategy may be a far-reaching grab for power over what people can and cannot do. This move certainly seems to support the notion that not only are they trying for that epic power grab, they're succeeding.
Comments (0) + TrackBacks (0) | Category: IP Markets and Monopolies
June 20, 2007
I don't really have time to go into depths on the idiocy of NBC/Universal's comments to the FCC. Fortunately, we have Ken Fisher at Ars Technica to do it for us.
Fisher's posting dissects recent pronouncements by NBC general counsel Rick Cotton, who apparently feels that it's misguided for law enforcement and the FCC to focus on actual real crimes. Instead these public servants should be serving the interest of the corporate profit margin by focusing on (drumroll please) piracy!
Oh, and that silly net neutrality thing? That's not needed either. Just shut down all those pesky individual users and small sites - they're nothing but pirates anyway. Once they're shut down, net congestion will magically disappear and NBC will be free to shove its content down big empty pipes at all of us.
And of course, ISPs should all be joining ATT in its war on customers... err, pirates. Maybe if we say "piracy" often enough it'll drown out the hollow booming of empty heads making noise.
Comments (0) + TrackBacks (0) | Category: IP Markets and Monopolies
June 14, 2007
According to a moderately awful article in the LA Times, AT&T Inc has admitted that it's working with the major Hollywood studios to develop anti-copying/anti-sharing technology. The story is long on generalizations and short on detail but I glean that it's probably going to be primarily an anti-sharing effort.
The article is teeth-grindingly sycophantic towards the Cartel, using phrases like "Few doubt that piracy is a significant problem." Actually, most people doubt it, if they even think about it. I venture to guess that if you asked the average person they don't think that sharing is a major problem. The story also quotes nice big numbers for "losses" to "online piracy" without ever sourcing the numbers nor bothering to tell us what "losses" mean when you're not describing the sale of faked DVDs.
Bah, I'll expect Ars Technica or someone similar to do a better job with the story, hopefully soon.
Comments (0) + TrackBacks (0) | Category: IP Markets and Monopolies
April 17, 2007
The Copyright Review Board has affirmed its decision to kill Web radio by imposing retroactive per-song/per-station fees, regardless of whether fee amounts have any relationship to station revenues. The CRB refused to review its earlier decision, and it's not clear whether there's any course of appeal. Nominally, NPR could carry its campaign to CAFC, but that's a slim hope.
Really what needs to happen is that Congress needs to intervene. In an interesting twist, writes Olga Kharif for Businessweek's Tech Beat, the CRB ruling is drawn quite broadly, meaning that for the first time fees will apply to "any company broadcasting music over cellular networks." Kharif seems to think that the big cell providers will not want the Cartel chewing away at their profit margins and thus will move Congress to act. Personally, I think they'll just pass the costs on to consumers and call it a day.
Interestingly, this is a US-based decision. Web radio elsewhere in the world can continue to thrive. It's unclear to me whether those non-US stations would be required to block me if I tried to tune in from a US-located IP address.
Comments (0) + TrackBacks (0) | Category: IP Markets and Monopolies
February 6, 2007
David Lazarus posted a column to SFGate this weekend that contains what I thought was old news and he treats as new news:
TiVo revealed the other day that it's offering TV networks and ad agencies a chance to receive second-by- second data about which programs the company's 4.5 million subscribers are watching and, more importantly, which commercials people are skipping.
I don't think I'm particularly prescient but this surprises me not at all. I thought they were already doing it, but I can't find earlier news references. Perhaps I just read speculation and took it as given that yes, if the equipment lets them do that they're going to do it. Color me cynical, but I figure if you give a corporation a way to exploit you then they'll take it as soon as it's profitable to do so.
Oh, wait, TiVo's still swearing (on a metaphorical Bible no less) that it's not actually watching you, the individual identified viewer. They're just doing "random, anonymous" sampling of 20,000 boxes per night. And they promise to strip off all the identifying info. Which they wouldn't have to promise if they weren't downloading it in the first place, right?
I don't believe for a moment that TiVo cares about viewers' archaic notions of privacy. They've just not figured out a sufficiently profitable way to turn over your second-by-second viewing data to a massive data warehouse from which it can be picked at leisure. Being served with an ongoing stream of subpoenas by (over)eager law enforcement officials might in itself be a sufficiently expensive deterrent. But it's not something I'd like to base my privacy on.
My offer to pay someone to build me a MythTV still stands.
(for reference on the subject line, BoingBoing suggests this entry from encyclopaedia dramatica)
Comments (2) + TrackBacks (0) | Category: IP Markets and Monopolies
November 6, 2006
After beating RIM in a long and drawn-out court case, NTP are going after Palm for its wireless email widgets. The news accounts I've read on this are a bit confused, but it seems likely that Palm's Treo line is the primary target. Treo isn't quite as popular as the "Crackberry" but it's still a significant market share and a big revenue source for Palm. As is typical in these cases, NTP has started by asking for a preliminary injunction on sales as well as damages. I don't think it's any more likely that a judge will grant the injunction than in the Blackberry case; on the other hand, NTP's settlement with RIM may provide a template for a much quicker resolution here that would give Palm protection and allow it to continue business uninterrupted.
Alternatively, Palm might try to drag things out, given that the USPTO has already rejected claims in some of the patents on which NTP is basing its case. If Palm can get favorable rulings out of the Patent Office it may be able to tell NTP to take a flying leap, and save itself potentially hundreds of millions in expenses.
Comments (0) + TrackBacks (0) | Category: IP Markets and Monopolies
September 22, 2006
Comments (0) + TrackBacks (0) | Category: IP Markets and Monopolies
August 23, 2006
In this case it's feminist scholarship. In August of 2004, the New York Times published an op-ed by Sarah Glazer, reporting on the disgraceful state of translation of the feminist classic The Second Sex by Simone de Beauvoir. Glazer covers in detail how the translator's ignorance of philosophy, particularly the Existential and Phenomenological philosophical traditions, led to a work that - in English - has virtually the opposite meaning of the original French.
According to a December 2005 entry in the blog Alas, there are translators and publishers who would love to re-do the translation and, presumably, correct these and other errors. However, the current publisher (Knopf) has the exclusive English-language rights locked up until the book goes into the public domain - in 2056. They are also supposedly refusing both to do an updated transation themselves, and to allow anyone else to publish one.
Don't ask me why it took me this long to hear about this. Just riddle me this: is there any scholarship or educational exception in copyright law that would let someone create a new translation from the original French? I realize one couldn't do a corrected edition of the current copyright book, but wouldn't a proper translation be sufficiently different to qualify as a new work?
Comments (11) + TrackBacks (0) | Category: IP Markets and Monopolies
August 7, 2006
What's a good legal alternative to taping/DVRing the latest episodes of your favorite TV series and sharing them with friends? Well, um, mostly nothing. Eventually the shows will come out on DVD and can be rented. But what if they were availabel for rental at the same time, or maybe even before, they hit the air or cable?
There's no technological reason this can't be done, or couldn't have been done any time in the last five years. Only now it seems like the networks might be twigging to the commercial possibilities inherent in this line of business. As a form of toe in the water, NBC has done a deal with Netflix to make episodes of two of its series available through the online/mail rental company well before they premiere on TV.
Netflix's benefits are obvous - it gets rental monies from people who can't wait to see the new episodes. People who don't much rent movies may be crazed about certain TV shows and sign up for a service if it gives them a six-week jump on everyone else. In addition, this particular deal gives Netflix promo time in prime time.
The real question is what's in it for the Cartel? As with so many of these things, the reasons are shrouded. We might guess that the Cartel have a larger faith in the DRM wrapped on these disks - they're DVDs but may contain additional anti-copying software. Or they may simply be waking up to the reality that they're losing out on revenue.
I've been saying for years that what downloadable music services do is fundamentally like selling bottled water - take a product that people can get effectively for free (water) and package/market it as a high quality experience. ITunes has flattened the competition by doing precisely this.
If this deal moves from another promotional stunt to an operating business model we may find ourselves with an actual competitive marketplace in digital television episodes. Wouldn't that be nice.
Comments (0) + TrackBacks (0) | Category: IP Markets and Monopolies
July 27, 2006
Probably not, but let's at least note a couple of steps. First, Yahoo announced that it's doing a trial "downlad unencumbered MP3s" service. As always, the devil is in the details, but on the surface it appears you'd just pay double the going rate (USD 1.99) and get an MP3 of decent quality that you could actually treat as owned music rather than rented.
Yahoo's justification is that it's simply more economical to do things this way rather than build cumbersome and expensive DRM systems for hackers to practice on. OK, that's not exactly what they said, but that's the gist. Of course the Cartel hasn't actually signed on to this deal so it may go nowhere.
What the Cartel (at least Sony-BMG) has done is use this as a publicity stunt. They've released one song, in 500 versions, each with a different "personalized" name in them. Yahoo! Music customers can search for, puchase, and download a copy of the song that presumably matches their name or a name they care about.
The USA Today story linked above quotes the EFF's Fred Lohman saying "It's about time." Which I guess is about the politest thing one can say about this level of effort on the Cartel's part.
Comments (0) + TrackBacks (0) | Category: IP Markets and Monopolies
June 20, 2006
The Wall Street Journal Online invited me to debate DRM with the MPAA's Fritz Attaway: WSJ.com - 'DRM' Protects Downloads, But Does It Stifle Innovation?. He says it enables "consumer choice"; I say it disables user innovation and technology development.
Mr. Attaway begins: ...
The answer to the question, "Is digital rights management being implemented in a positive way?" is a resounding yes. Positive, but not perfect. Let me explain.

Digital rights management is the key to consumer choice. The better the DRM, the more choices consumers will have in what they view, when they view it and how much they pay for it. The only valid criticism of DRM is that some of the DRM technology currently in use is not sophisticated enough. But it is getting better. Users of next-generation DVD technology will have more choices than they do today because the DRM technology will be more sophisticated.

...

Ms. Seltzer responds: ...
You raise the example of DVD as a success story, but DVD players have hardly changed in the last decade. True they've gotten cheaper, but I still can't buy one (lawfully) that lets me take clips to create my own movie reviews or "Daily Show"-style send-ups of my favorite films. I still can't play movies on my GNU/Linux computer. When Kaleidescape tried to build a DVD jukebox to allow people to burn movies to an enclosed hard drive rather than shuffle jewel cases and discs, the company earned high reviews -- and a pricey lawsuit.
I'm working on a paper [hence the blog silence] in the same vein, examining the impact of DRM+DMCA on open source software development and technology innovation. The question isn't only whether DRM can accommodate fair use, as many scholars are now asking and answering equivocally, but whether it permits independent technology development. Many of the current DRM systems and proposed technology mandates could not be implemented in open-source software or open hardware; the DRM restrictions are incompatible with user-modification. I argue that's too high a price to pay to enable a few more pay-per-use business models.
Comments (4) + TrackBacks (0) | Category: IP Markets and Monopolies
May 22, 2006
North American monopoly organization Major League Baseball (MLB) has kept tight reign on its franchise products. Team merchandise, broadcasting, and other data streams that surround the game are major money centers for the organization. Now MLB is trying to extend its control of the use of the statistics about baseball players and games.
In specific, MLB is suing CBC Distribution and Marketing, a company that operates an online fantasy baseball league. MLB is claiming a "right of publicity" and saying that if you want to use these statistics you have to pay a license fee. MLB is basing its defense on this claim in part because previous court rulings have held that raw statistics are part of the public domain, but that ballplayers do have marketable identities and that these images can be subject to copyright and license restriction, even when the "image" is only the name and statistics.
CBC is arguing that the data are public domain outputs of public figures - the players. CBC also draws a direct line between what it does and what a news organization does. Your hometown paper doesn't pay a fee to print the sports section, nor report the racing results. To require this, says CBC, would be to put all sorts of data-based reporting at risk. MLB contends that there is a difference between reporting - even commercial, for-profit news - and the mechanics of running a league, even a fantasy one. However, this could potentially put us on a slippery slope - for example, would makers of a game like Trivial Pursuit have to pay a license for its "Sports" category question, even though they might have "Science" category questions that were essentially similar.
Not to be missed in this story is the fact that MLB itself runs fantasy leagues and in recent years has taken steps to cut down its licensees, focusing on the bigger (and presumably more profitable) properties such as CBS and that CBC was among the smaller outlets cut out of the deal.
Also not to be missed is that about 10 years ago the shoe was on the other foot and MLB was arguing that its use of historical players' names and statistics in its own promotional videos was protected by the First Amendment.
Comments (0) + TrackBacks (0) | Category: IP Markets and Monopolies
May 11, 2006
In some strange universe, it apparently amounts to... well, a clue. At least if the public statements of Kevin Tsujihara, resident of the Warner Bros. Home Entertainment Group, are to be believed.
The clue? If you offer the product people want in the form they want it, they're likely to buy it. Shocking, I know. But this is the Cartel we're talking about.
In this case, it appears that Warner Brothers have done a deal with BitTorrent (the company) to put out torrents of popular movies at roughly DVD prices, and torrents of TV shows that might be as low as a buck apiece. Here's what Tsujihara is quoted as stating:
"If we can convert 5, 10, 15 per cent of the peer-to-peer users that have been obtaining our product from illegitimate sources to becoming legitimate buyers of our product, that has the potential of a huge impact on our industry and our economics."
This is me sitting here, stunned. Yes, sir. Exactly. It's not about "smashing" "piracy." It's about luring away customers with a superior product. Trading existed before Napster burst onto the public consciousness and it still exists today. The difference is that today downloads of digital music make up a significant revenue stream. Next step - make that true for movies.
The devil is always in the details. As Blakely's story points out, previous download offers from the Cartel have, well, sucked when compared with the features available on DVDs. And please don't forget ease of use. If iTunes taught you anything, it should be that the customer experience trumps everything else. But maybe the Cartel is finally swinging around to a more compatible and less combative point of view.
Comments (0) + TrackBacks (1) | Category: IP Markets and Monopolies
May 2, 2006
Looks like Jobs has once again managed to hold the line on prciing of downloadable singles at iTunes. In announcing renewal of deals with the big four Cartel producers there didn't seem to be a repetition of the harsh language we heard last fall as the companies jockied for position.
As I noted yesterday, the Cartel are starting to realize significant revenue from digital downloads; however, much (most?) of that revenue is not coming from the 99-cent tracks downloaded off iTunes. Instead it's coming from specialty downloads such as ringtones, for which consumers appear to be willing to pay a lot more money (often over USD 3) for much less music than they get with a downloaded track. Given those numbers, the Cartel reasons it ought to be able to squeeze more revenue out of popular song downloads.
What Jobs isn't currently saying out loud but obviously recognizes is that this would kill the goose that lays the golden egg. Variable pricing would introduce friction into the buying process. Right now I make one decision - do I want to buy that song. I don't have to think about price because it's always the same. If prices were variable, however, I'd have to make several decisions: do I want that song? Do I know how much it costs? Do I want it that much? Will the price go down if I wait a bit?
I make my living studying and building user experiences and I can tell you that thought processes like the latter are a much worse model. They lead to hesitation and missed sales opportunities. Sure, you'll squeeze a few more pennies out of the people who do buy, but you'll do so at the expense of constricting your market and increasing the sales cycle times. Not a good tradeoff. Jobs has it exactly right.
Comments (0) + TrackBacks (0) | Category: IP Markets and Monopolies
May 1, 2006
Is the music business up, or down? Seems like a simple question, but the answer depends heavily on where you sit and what your vested interests are (shocking, I know).
For years now the RIAA has been banging the drum of declining CD sales. We're told it's all that illegal downloading by those naughty college students. And for years, annoying armchair quarterbacks like myself have been pointing out that if the consumer isn't buying your product maybe you should offer a different product. So, reluctantly, kicking and screaming and suing, the Cartel has finally been dragged into the download age. Blame Steve Jobs.
What does this mean for the numbers, though? Well, CD sales continue to fall. Nobody with two neurons to rub together should be surprised by this. Price pressure from discount retailers, decline of big chain music stores, competition from $10 DVDs all mean that the $18 CD is going the way of the dodo. But if we broaden the picture slightly, as Eric Bangeman did on Ars Technica, we find a different story to be told.
In a few short paragraphs, and using the RIAA's own data, Bangeman shows that the advent of mass consumer digital downloading has begun to fill the gap left by spiraling drops in sales of physical media. As of last year, digital product sales accounted for nearly 9% of recording industry revenues.
Since it only took them about 7 years longer than it could have to get to this point I figure it'll be at least that long before they stop frothing at the mouth over the death of last century's hot product.
Comments (0) + TrackBacks (0) | Category: IP Markets and Monopolies
April 7, 2006
Interesting to think about this suit in light of the Graham essay: Netflix and Blockbuster Online. Although the company has been around for years (since 1997 according to its site), Netflix is still by far junior to the long-established video chain. In the online business Netflix has something like a 3:1 subscriber advantage over Blockbuster's relatively new service.
So how do we read this suit? Graham would appear to side with Blockbuster, which claims the suit is not about intellectual property but instead about market competition and Netflix feeling the heat. I tend to think that's right, though it's bigger than that. Netflix has to realize that if Blockbuster Online looks to go into the black (predicted for next year) then it's going to be open season and everyone with an inventory of disks and a big name (like, say, the studio chains) will want to get into this business. Patents or no, that's going to cut severely into Netflix's profit margins. On the other hand, if they succesfully shoot the first trespasser the others will think twice before getting into the business.
Comments (5) + TrackBacks (0) | Category: IP Markets and Monopolies
March 30, 2006
Enter MC Lars' world and Download This Song. The song, available for free on Limewire and elsewhere, takes straight aim at the Cartel. The lyrics chastise the record industry for living off its back catalog, treating artists like slave labor, and fighting the download movement rather than working with it. OK, so what?
Well, if the financial numbers are right, this indie hit was produced on a shoestring budget using equipment and capabilities available to anyone. If they're that available, then what's stopping this form from taking off? What's to stop it rendering the entire music production system obsolete? In theory, nothing. There's nothing here that's really new except that this kid from Stanford has somehow made it work. He's getting airplay and touring and he doesn't owe the Cartel a dime.
One man doth not a movement make, but you have to take something like this seriously.
Comments (2) + TrackBacks (0) | Category: IP Markets and Monopolies
March 21, 2006
When organizations all around the political spectrum can agree a law is broken, you'd think that would lead to quick passage of the bill to fix it. Unless that law is the DMCA's anticircumvention.
The Libertarian Cato Institute has released a terrific report (PDF link) documenting ways the Digital Millennium Copyright Act hinders innovation.
Why won't iTunes play on Rio MP3 players? Why are viewers forced to sit through previews on some DVDs when they could have fast-forwarded through them on video? Why is it impossible to cut and paste text on Adobe eBook? In a just released study for the Cato Institute, Tim Lee, a policy analyst at the Show-Me Institute, answers these questions and more.

The new legislation's most profound effects will be on the evolution of digital media technologies. We have grown accustomed to, and benefit from, a high-tech world that is freewheeling, open-ended, and fiercely competitive. Silicon Valley is a place where upstarts like Apple, Netscape, and Google have gone from two-man operations to billion-dollar trendsetters seemingly overnight. The DMCA threatens to undermine that competitive spirit by giving industry incumbents a powerful legal weapon against new entrants.
Sound copyright policy has obvious attractions for advocates of small-government and deregulation. Copyright has become more regulatory, and more market-crippling, as it expands, and the DMCA is a case in point. As Lee describes, the DMCA has been (ab)used to prevent competitive development of audio and video players, cable boxes, and even, for a time, printer cartridges. Instead of a free-market rush toward the best technology to meet public demand, we get a trickle of major-label "approved" devices that must be bug-compatible: region-coded DVD players and can't-record cable boxes.
I don't agree with Cato on everything, but this report is spot-on. Let's hope it inspires more in Congress to join Reps. Boucher, Doolittle, and Barton in support of the DMCRA.
Comments (2) + TrackBacks (1) | Category: IP Markets and Monopolies | Kudos
March 14, 2006
Following its strategy of smashing torrent-linking sites, the MPAA has filed suits against three companies that provide searches for Usenet content including illegally copied movie files. All three of the current targets have the air of shadiness about them, being essentially anonymous registered shells. However, as Bray points out in his Boston Globe story, success here will likely embolden the Cartel to tackle more well-known Usenet index sites like Newzbin.com and Nfonews.com. And sitting at the far end of that road is Google, which owns a huge database of old Usenet postings and whose index likely contains more than a few files the MPAA wouldn't approve of.
Comments (2) + TrackBacks (0) | Category: IP Markets and Monopolies
February 28, 2006
U.S. District Judge James Spencer seems to be working as hard as he can to avoid actually having to order Blackberry service shut down. According to Anne Broache and Tom Krazit at CNET, the Judge has taken under advisement the latest brinksmanship by the two parties.
I predicted back in October that NTP's win would not mean shutting down the service and that's held true so far. The service is hugely popular and so shutting it down, even temporarily, would bring a great hue and cry. Apparently banking on this, RIM are asserting that the NTP licensing terms were "far too prohibitive" and asking for a new trial to determine damage award amounts. Presumably they're trying to wear NTP down while subscriber cash continues to flow into their coffers.
The judge has already been public once about his strong desire to see the parties settle, and yet has been willing to go along with business-as-usual. As I understand it, he has a number of options he could invoke short of a full suspension of service, including requiring RIM to provide various financial securities against a future damage amount, above and beyond the 8.5% of quarterly revenue it is required to escrow now. He could also lift his stay of injunction against RIM selling new Blackberry devices.
Finally, the whole court proceeding could be mooted if the USPTO invalidates the patents at issue. So far, only two of the five contested patents have received "final" review, and NTP has at least two levels of appeal past that, should it come out the loser at the patent office. Since NTP will collect damages covering the period of patent validity (i.e. now and until a final-final invalidation) they also have little incentive to go home. From their point of view the longer RIM stalls, the more the meter keeps running. Invalid patents could, of course, not be licensed to other companies (see RIM/NTP Mud Splashes Microsoft) but with USD250 million already in the bank NTP are not going to be hurting no matter how this comes out.
Comments (2) + TrackBacks (1) | Category: IP Markets and Monopolies
February 22, 2006
Apple's DMCA takedowns to web sites discussing the new Intel operating system -- and ways to get it running on non-Mac hardware -- have been in the news lately. Now, Chilling Effects has the notices sent to two of the sites' ISP, and what they don't say is as interesting as what they do. (Notices sent regarding the OSx86 Project and Win2osx.)
Both letters claim that "Apple uses encryption and other technological measures in Mac OS X ver. 10.4.4 to effectively control access to its copyrighted operating system code and to effectively protect its rights as a copyright owner in that code." Apple says hacks to enable OS X to run on non-Apple hardware "are primarily designed and produced for the purpose of circumventing those technological measures," in violation of the anticircumvention provisions of the DMCA.
Apple claims further that the Win2osx site posted pieces of Apple's copyrighted code -- but it does not make the same claim against OSx86. The most it can claim is that the OSx86 site linked to a third-party site (Maxxuss, hosted in Russia, down as of this posting) offering circumvention code and copied code. The ISP gets a notice as host to a linker, at best a tertiary connection to the claimed infringement or circumvention (but one in the United States and easy to find).
The OSx86 Project is back, minus links to the Maxxuss site. But at bottom, was Maxxuss infringing or circumventing? Clearly it was doing something Apple would prefer not be done, offering users a way to unbundle OS X software from Mac hardware. But isn't that the kind of reverse engineering for interoperability that is fair use under copyright law and was supposed to be preserved in the DMCA? Provided users of the Maxxuss patches had validly licensed copies of the OS, their use should be a matter of their own choice and the terms of their OS X licenses, but not a circumvention. Once again, anticircumvention offers a big hammer for those who want to break interoperability.
Comments (0) + TrackBacks (0) | Category: IP Markets and Monopolies
January 27, 2006
...except when the Cartel does it. No, really. As this year's Sundance movie festival winds to a close, the MPAA is shamefacedly admitting it pirated a film. Well, sort of. They don't all seem to be speaking from the same script.
The bootlegging apparently took place late last November, when the film This Film Is Not Yet Rated was itself submitted for an MPAA rating. The documentary attempts to uncover the secretive MPAA ratings process, the people who do the rating, and apparently takes a fairly critical look at this process and American culture.
The MPAA is still denying charges... err, well, sort of. Some of the MPAA's officers and lawyers appear to be admitting that they did pirate the movie, but for what they claim are good reasons. Clearly the filmmaker's investigation into the MPAA's movie-rating process and its prejudices hasn't sat well with the MPAA. And, as the LA Times story points out, the MPAA appears to be operating under a double standard - telling the public that "ALL forms of piracy are illegal" but trying to justify its own piracy. Of course, if the MPAA is forced to admit that there are good reasons for making personal copies... well, camel, nose, tent.
Comments (3) + TrackBacks (0) | Category: IP Markets and Monopolies
January 19, 2006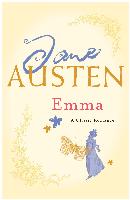 The NYT reports that Headline publishers (an outfit nearly impossible to Google) will be re-issuing Jane Austen classics as "Classic Romances."
Don't look for her anytime soon on Oprah, but Jane Austen, dead since 1817, is about to get a jolt of 21st-century image-making. When it is finished, Austen, the clergyman's daughter whose novels include "Sense and Sensibility," "Pride and Prejudice" and "Emma," will reemerge among the royalty of romance. In May, Headline publishers will issue her six novels as "Classic Romances," with glossy pastel covers depicting dashing dandies and bonneted Regency beauties, Reuters reported yesterday from London.
Yup, even though Austen's books are all in the public domain, so Headline gets no copyright exclusivity in their publication, the publisher still thinks it can make them profitable with clever packaging and marketing. That's probably right. Just as filmmakers could attract audiences to the remakes of Pride and Prejudice or the update to Emma in Clueless, so book publishers can find new audiences who wouldn't want to (or think to) retrieve the dry ascii from Project Gutenberg.
As Headline's search page describes:
All six of Jane Austen's novels are being packaged so they appeal to the fiction-buying public, rather than as either dusty academic texts or film tie-ins. A HUGE untapped market \n
More power to them. It is a truth universally acknowledged, that a publisher in possession of a good audience, must be in want of a text. (with apologies to Jane Austen)
Comments (3) + TrackBacks (0) | Category: IP Markets and Monopolies
December 2, 2005
A reader pointed me to a Businessweek Online piece on Sony's spyware fiasco. This brief piece contains one new tidbit, but it's crucial. According to Lorraine Woellert's story the artists themselves are finally starting to get up in arms. About bleeping time.
In my more fanboy moments, I hang out with writers (books) and artists (sculptors, photographers, musicians). For the most part they've bought into the Cartel's propaganda. They're worried about "piracy" and someone "stealing" their work. I don't have many big-name creative friends, so most of the folk I talk to are sensitive to even a small loss of income when they make very little to start with. They tend to believe that DRM is a good thing and that it'll somehow help them get paid more or better.
What we now see is that the exact opposite is true. Musicians and their managers, according to Wollert, are starting to realize that DRM is preventing sales. Bad publicity is the kiss of death and it's really unclear whether any Sony artists are going to escape at least some level of contamination. That translates to lost sales, often dramatically lost (50% drop in one week - ugh).
If the creative corp finally get it through their heads that the Cartel's DRM strategies are only there to fatten executive wallets then we might actually see a kind of revolution from within. As Wendy noted a couple weeks back, the frog may well jump out of the pot.
I also have to hope that The Association of American Publishers will catch on to this. Although the current fiasco is over music disks, there's a very direct and very short line between the meme "don't use DRM to screw up fans' experience of artists' music" and the meme "don't use mistaken interpretations of copyright law to stifle readers' desire to find books."
Comments (2) + TrackBacks (0) | Category: IP Markets and Monopolies
December 1, 2005
(well, I couldn't say they were pushed to the rim, could I?)
RIM is fast running out of maneuver room. A federal judge has ruled that the company's preliminary settlement with NTP isn't enforceable, rejected a request to wait for final word from the USPTO and is moving to reinstate an injunction against BlackBerry service in the United States. My guess is that all of these actions could be appealed but it seems likely that RIM would rather settle than fight, even though the settlement costs could be quite high.
Findlaw has a PDF of the decision online. Mainstream news coverage from the NYTimes and AP wire story.
Comments (5) + TrackBacks (0) | Category: IP Markets and Monopolies
November 23, 2005
On Tuesday, the MPAA and the executives of BitTorrent (the company) shook hands and agreed to play nice. T shirts were handed out. Meanwhile, on BitTorrent (the network, the protocol) sharing of movies, music, and other media went on undisturbed.
On the surface, what's at stake here is the future of the BitTorrent search engine, which was previewed back in May of this year. The agreement by BitTorrent (the company) is to obey the existing law (DMCA) with regard to takedown notices for content deemed illegal that shows up on their search engine. For the most part, this is a no-op. The company more or less had to do this to stay a legal enterprise, and is putting a good face on the inevitable. Presumably, few people trading, say, first-run movies are going to be stupid enough to put their torrent sites into the index of the search engine anyway. So in the end, unless Hollywood somehow figures out a way to put the protocol genie back into the bottle this is going to have just about zero impact on the trading of content via BitTorrent (the protocol).
Looking a layer deeper, this story is about whether or not the Cartel will allow companies that kowtow sufficiently to go legit, especially after showing they can smash Grokster (the company - no effect on music trading of course). As with any protocol, BitTorrent software can be used for any number of purposes. If the Cartel ever want to have a distribution protocol and network for their content they'll have to buy or build something. if BitTorrent (the company) wants to be part of that buy/build answer - and I bet it does - then this kind of agreement is absolutely necessary table stakes.
Comments (0) + TrackBacks (0) | Category: IP Markets and Monopolies
November 21, 2005
An anonymous copyfighter pointed me to this story on the BBC detailing the Sony debacle. The story by Canadian law professor Michael Geist paints a picture of a bad situation spiraling totally out of control. I particularly like the unnamed Cartel exec doing his best Michael Brown "how wrong can you get in one sentence or less" impression. Trust me, bozo, consumers may not be able to describe what a 'rootkit' is, but they've heard the word enough to know it's Something Bad and when your product gets linked to public scare words like 'rootkit' and 'spyware' you are in a heap of trouble.
Plus, do you really want to be the one getting called out on the carpet by the US Department of Homeland Security's assistant secretary of policy? His words ought to be tattooed inside the eyelids of every Cartel exec: "it's very important to remember that it's your intellectual property - it's not your computer." Amen.
Geist points out that other publicity debacles (e.g. the poisoned Tylenol scare) led to long-term changes in marketing and business models by the affacted industries and calls on the music industry to take this to heart.
Comments (0) + TrackBacks (0) | Category: IP Markets and Monopolies
November 19, 2005
Michael Geist points to a new decision from Canada's Supreme Court ruling that Lego couldn't use a claimed trademark on the interlocking shape of its blocks to insulate them from competition after its patent expired. The ruling echoes a recent U.S. Supreme Court decision,