AUTHORS
About this weblog
Here we'll explore the nexus of legal rulings, Capitol Hill policy-making, technical standards development, and technological innovation that creates -- and will recreate -- the networked world as we know it. Among the topics we'll touch on: intellectual property conflicts, technical architecture and innovation, the evolution of copyright, private vs. public interests in Net policy-making, lobbying and the law, and more.
Disclaimer: the opinions expressed in this weblog are those of the authors and not of their respective institutions.

Category Archives
April 7, 2015
Techdirt pointed me to a nice ruling that came down recently in New York (reported here in The Hollywood Reporter) in which U.S. District Judge Loretta Preska accepted a parody play as fair use.
The play, 3C, is a direct parody of the popular TV sitcom "Three's Company" and was running off Broadway for a couple months. Then it got a cease-and-desist order from DLT Enterainment, which owns the rights to the original TV series. The play's author, David Adjmi, argued that his play was commentary on the "ways the television show presented and reinforced stereotypes about gender, age and sexual orientation" as well as the social times in which the comedy series played (sexual liberation, exploitation of that sexuality, etc).
Judge Preska agreed that 3C copied many elements of Three's Company directly, but felt that the transformative nature of the parody was, when taken as a whole, sufficient to outweigh any claims of IP infringement.
Comments (0) + TrackBacks (0) | Category: IP Use
March 6, 2015
I'm really pleased that The Wrecking Crew film is finally going to see the light of day. I backed this film on Kickstarter and I've been reading along as the producers have struggled to get together enough money to manage the various licenses that were involved. I quote from one of their updates:
With over 140 songs that were licensed, each license has multiple parties involved and we are painstakingly going through each license to make sure we haven't made any mistakes.
By organizing each of these licensing issues, Danny Tedesco and his team (over 18 years) managed to ensure that the musicians involved were compensated and also the lawyers for a major movie distribution house were satisfied that they could pick up this film without risking entanglement in a copyright dispute.
Comments (0) + TrackBacks (0) | Category: IP Use
February 18, 2015
If you're John Green, you try to make it right
. I'm a casual vlogbrothers fan but never thought I'd be writing about them here. However, the video linked above concerns an interesting copyright situation.
In the piece, Green describes how a particular quote - from a book he wrote seven years ago - is widely attributed to him. In fact, he doesn't remember writing that line but then again he doesn't remember writing a lot of the lines. He talks about being on the set of a movie being made from his book and asking the director why something happens, only to be told "because it's in the (your) book."
But then something surprising happens - a claim is made that the quote in fact does not appear in the book. Curious, Green downloads the illegal torrent of the published work in order to be able to search it. You could write a whole column about how broken that is - the DRM on his own e-book prevents him from searching it - oh, wait, Cory Doctorow has already written that column, many times.
Searching the file, Green comes to realize that he did not in fact write this quote. Further research shows that it was written by a commenter, a fan. Meanwhile, Green's organization has been selling posters using this quote and there are hundreds or thousands of places scattered all over the Internet claiming that this is Green's quote. Probably nothing can be done about those, though the video should serve as an authoritative reference for people who want to argue about it. But something can be done about the appropriation, even though it was inadvertent. In the piece, Green describes how they've gone back and figured out how much likely should be owed to the person who originated it, and how it's been paid. That itself is pretty awesome.
This incident serves as a jumping-off piece for Green to note just how "messed up" our copyright system is, a topic that I'm hoping to hear him go on about at some length through his free online education series, Crash Course. Stay tuned for Crash Course: Intellectual Property.
Comments (0) + TrackBacks (0) | Category: IP Use
January 7, 2015
News outlets this week (
here on Forbes
) are reporting that Toyota is "giving away" its patents on hydrogen-fueled cars.
That's not entirely true - it's making available royalty-free use of a wide swath of its worldwide patent portfolio related to the hydrogen fuel systems for the next five years. That's still a big deal, as there are well over 5,000 patents in there covering everything from the fuel cell itself to how you build systems to refuel them. And that last is the big deal, I think.
Toyota faced a classic monopolist dilemma: being the first mover and having a consistent investment strategy had given them a big IP portfolio. They could easily charge a lot for access to these patents, but to do that there would first have to be demand. Right now the hydrogen car market is smaller than minuscule. Toyota has no doubt calculated that if it wants payback on the millions it has so far invested in developing this IP there needs to be an active market, with competitors making vehicles, making fuel cells, and making refueling systems for the cars Toyota wants to make and sell.
This sort of market is a chicken-and-egg problem: nobody wants to buy a car they can't refuel, but why would someone invest in creating fueling systems if there aren't cars on the road that will use those systems? Hydrogen cars aren't like full-electrics that have been adapted to plug into existing household electrical systems. They require some kind of fueling station that can safely store and transfer the potentially volatile hydrogen. Fuel cells themselves are well-proven and safe system, but they're nohow household items (yet). But if someone - well, everyone - with an innovative bent can get free access to the refueling IP then it's much more likely someone's going to figure out how to jump-start this.
And then Toyota gets to sell those thousands of cars it needs to sell, getting in the end a much smaller piece of a market it now can monopolize but making the marketplace so much bigger.
This story reminds me of a point I haven't thought about for years, which is that we need a more elaborated patent system. Right now we have a one-duration, one-size-fits-nobody patent monopoly. Why can't there be different kinds of patents with different levels of protection, different allowances, and different durations? Creative Commons has shown you can construct interesting and useful copyright notices based on separating out what you want to do with your copyrighted content. I think it should be possible to do something similar with patents, but I'm not smart enough to think through all the details.
Comments (0) + TrackBacks (0) | Category: IP Use
November 20, 2014
In its "What the Lebron?" episode this month
, the Planet Money bloggers ask this secondary-market question in regard to "sneakerheads" who buy and (re)sell Nike sneakers, primarily on eBay.
The sneakers, which retail for USD 200-300 a pair, often resell for three times that much and in rare cases ten or twenty times that much. There's a whole mini-industry of people who camp out in lines (and pay people to camp for or with them) in order to get the latest releases at stores like Footlocker on Saturday mornings as soon as the latest models go on sale. And there are secondaries, companies that have come along to track these markets and provide data services to sneakerheads.
The Planet Money researchers, like many sneakerheads, come to believe that Nike promotes this secondary market. Even though the company could theoretically make more money by pricing the shoes higher at retail, they don't. Nike won't comment, of course, but the company does institute policies that create scarcity as well as promoting demand and collectability by doing things like one-off models with popular culture figures like Kanye West. On this blog we've spent years discussing how manufacturers and content owners go to great lengths to control or crush the secondary markets. So why is Nike acting differently?
It comes down to "cool." Nike went through a bad stretch where its name was associated with sweat shop labor and its shoes were disrespected despite having named celebrity endorsements. The secondary market has helped to turn that around. Nowadays Nike is cool again, Nike products are desirable again, and while it might be the case that Nike would make more money on a given Saturday from a few people, it would likely not have developed a devoted following of people willing to buy over a hundred pairs of sneakers, willing to camp outside a store for days leading up to a new release, and willing to tweet, instagram, snapchat, whatsapp, and (if they're old enough) facebook the latest Nike releases.
Money can buy you publicity, but it can't buy you that kind of tastemaking army of social sellers. In the end, despite the secondary market, the vast majority of Nike sneakers are bought to be worn. When Nike is cool, everyone wants to have them on their feet
Comments (0) + TrackBacks (0) | Category: IP Use
October 18, 2014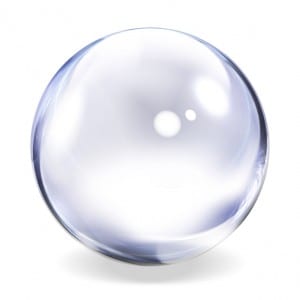 Mike Masnick at Techdirt published two stories this past week that give an interesting comparison in approaches to handling DMCA takedown notices. First,
Google came out with its "how we fighr piracy" report.
As Masnick notes, there's not much new in here. He frames it as Google trying to "appease" Hollywood and notes that the studios have done a shit-poor job at managing how their content ranks in search results. Apparently SEO still stands for Somebody Else Ownsit at the big studios.
Google's proposal to help with this is to include DMCA takedown notices in its rankings - at its crudest form, such a policy would cause sites for which Google gets notices to be lowered in the rankings. Unfortunately, the obvious consequent of this is just to encourage a further barrage of bogus takedown notices. Since the costs are low and the effect significant, Google may be setting up perverse incentives that allow its search results to be distorted by anyone with an active enough legal department.
Compare and contrast with the latest DMCA policies from github, the popular online repository for source code and development projects. Github is creating a policy that encourages discussion and limits effects: it will notify people before takedowns happen, and it will limit blocked material to things that are specifically identified, which is very important in a coding world where people branch, build on top of, and reuse entire source trees. To use a physical analogy, github's policy is like cutting down one or a few trees that specifically need removal, rather than clearcutting whole stands.
The thing that I notice in common between Google's and github's approaches, is that both organizations are working toward more transparency. Each has evolving policies, and each is taking different steps to keep people aware but in general they seem to share the value that knowledge of what's going on is important to all parties. That is something I'd like to see emulated everywhere.
Comments (0) + TrackBacks (0) | Category: IP Use
August 25, 2014
An interesting article went up this week on the Make zine blog: Mike Sense on the expanding partnership between Hasbro and Shapeways
.
Hasbro is, of course, the giant toy-making conglomerate and Shapeways is advertising itself as "fast and affordable" 3D printing - a marketplace for people to make, buy, and sell 3D-printed products that range from jewelry to complex devices to, well, toys.
Last month the two companies put together a joint-venture site, superfanart.com which they are trying to position as the "app store" of 3D fan art/toy making. The site has a submission and approval process (like most app stores) for 3D printed designs and has a revenue-split model, again like most app stores. According to the article it's about 10% to Hasbro for licensing, about 20% to the artist, and about 60% to Shapeways for costs of materials and manufacturing. The initial launch included the "My Little Ponies" intellectual property line; now they've added "Transformers"-inspired fan material.
That's a much lower percentage than you get for a pure software app, but in my mind the actual number is less important than the concept. Someone else might come along with a better deal to lure artists to its site, and Hasbro could just as easily license to multiple manufacturers. Some might offer the company a higher percentage for a limited or exclusive license. Et cetera - I'm sure you can think of other interesting permutations.
The other interesting thing is that this appears to be a true effort by a big-name holder of properties to embrace the fan community. Hasbro controls a number of things that people will be wanting to make fan art from and if there are legitimate ways to do that, it's a far better situation than corporations screaming "piracy" and suing everyone in sight.
Comments (0) + TrackBacks (0) | Category: IP Use
June 18, 2014
Comments (0) + TrackBacks (0) | Category: IP Use
June 16, 2014
Comments (1) + TrackBacks (0) | Category: IP Use
April 8, 2014
Back in 2012, I noted that
the magician and performer Teller was in hot legal pursuit of someone whom he accused of stealing his magic performance
. Note that word carefully - performance is at issue here, as
a judge who finally ruled for Teller last month has reaffirmed, you can't copyright a magic trick
.
However, the question is not whether the defendant, Gerard Dogge, stole the trick. The question is whether he is illegally copying a piece of performance that has been part of Teller's performance repertoire for nearly 40 years, according to the Hollywood Reporter story. The piece, called Shadows, was registered with the US Copyright office - this diagram comes from the copyright registration. That registration formed the basis of the case that Teller has just won at the district level. Dogge may yet appeal, and there's still to be a decision rendered as to whether Dogge's infringement was willful, which would affect damage awards. What Teller has established is that he is the author (creator) of this particular performance and so gets to control who can use it, in the way that a ballet choreographer or pantomime organizer would get similar rights.
My instinct, without having read the judge's ruling, is that this is right. A performance is a performance and the fact that a particular performance incorporates illusion or magic doesn't change the basic right of a performer under law to have a form of protection on their work.
Comments (0) + TrackBacks (0) | Category: IP Use
March 3, 2014
Phoenix
, a band represented by the Australian label Liberation Records,
put out a surprising statement last month in favor of fair use
. The statement was surprising because Liberation Records had been involved in some hyper-aggressive over-enforcement of copyrights in Phoenix's music.
In particular, Liberation got some notoriety in Copyfight circles for trying to sue Larry Lessig over fair use. Lessig counter-filed, claiming fair use and seeking damages. Liberation backed down, and even paid a small settlement. Apparently, the label acted without the consent of (and even contrary to the interests of) the band, who blogged that they were upset to find out about the label's actions, and that they approved of fans' use of their song "Lisztomania."
I was pleased to see that the band's statement recognized the "illustrative use of our music for educational purposes" - a clear fair use statement - as well as directly encouraging fans.
we encourage people getting inspired and making their own versions of our songs and videos and posting the result online.
It's almost like artists supported creative expression. How about that. (h/t
Mike Masnick on Techdirt
, where I saw this first)
Comments (0) + TrackBacks (0) | Category: IP Use
January 26, 2014
Holmes Wilson of Fight for the Future wrote to tell me about a new counter-TPP project they are working on. TPP, as I'm sure you remember, is an attempt to rewrite all the world's intellectual property protection laws in secret, with consultation of big companies sometimes and citizen participation never.
Through their Open Media arm they've kicked off an effort to sample the surface temperature of what people on the Internet see as 'copyright priorities'. Some of the choices are pretty stark: "rules made democratically" versus "protection for media conglomerates" - well, no duh. Others are more subtle: do you value "clear and simple rules" more than "free expression"? Where do "privacy safeguards" fall relative to those two?
Of course we realize that creating a truly 21st-century copyright regime should not be an either-or; it must be a both-and. But somewhere along the way we're going to have to make choices and I'd be interested to know how you ranked their alternatives.
Comments (0) + TrackBacks (0) | Category: IP Use
December 4, 2013
A couple weeks ago
I noted that musical artists are increasingly having to rely on concert revenue for income
. That's not per se bad - though touring can take a toll - but may be hard for smaller-scale artists whose fan base is not concentrated enough to make tours or festivals worthwhile.
Into this breach are moving several companies and a reader pointed me to one of them, called Stageit. The company acts as intermediary, helping small-scale performers publicize, sell virtual tickets for, and stream live performances to fans. Artists set their performance times and durations as well as viewing prices. Stageit further inserts itself into the exchange by having payments be in its own virtual currency and by putting out a virtual tip jar so people watching can tip the performers. It's an interesting re-creation of an old ritual; I'm old enough to remember putting dollar bills into snifters on pianos and milk crates set out by artists playing in bars where I drank.
Finally, Stageit provides the streaming platform (ETA: a comment from Evan Lowenstein, Stageit CEO, tells me this statement is incorrect and they do not use DRM) using its own DRM in an attempt to ensure that audiences don't record the broadcast. Artists get paid (eventually - Stageit takes a 10-day float) on an inverse sliding scale with Stageit taking 37% of the smallest earners (USD 25-50) down to 17% if your show brings in 50k or more. That, too, seems chintzy, as we generally think the better-earning artists would be able to higher fees.
It's also counter-intuitive to me, as Stageit must have nearly the same fixed costs for each show and their main variable cost has to be the bandwidth demands of casting larger shows. Why they're charging the more costly shows less is not spelled out on their site but I'd hazard a guess that it's a deliberate attempt to shape their customer base. They probably want to attract fewer shows that earn greater revenue rather than a larger number that each bring in less, possibly even to the point where a tiny show doesn't cover their costs in putting it on. Shades of shortening the long tail.
Comments (0) + TrackBacks (0) | Category: IP Use
December 2, 2013
It's been a while since I wrote an "I told you so" blog entry, so let me indulge in thwacking Timothy B Lee and the WashPo for their apparent ignorance of the obvious.
In the linked column, Lee seems to be surprised that academia is opposed to legislation that would weaken patent protection. This puts them in the company of aggressively misbehaving patent trolls, patent attorneys, and major patent holders in tech, biopharma and elsewhere. If Lee had just been reading Copyfight then this would not have surprised him as I've argued multiples times in the past that you cannot in the abstract differentiate the behavior of a research university and a patent troll.
In addition, Lee might do well to consider that if a patent "reform" proposal garners this broad a spectrum of opposition then perhaps it's not really a "reform" at all and could perhaps do with some further thinking-through. Lee seems to think that the very idea that universities make money off their patents is bad, a "tax on innovation." Perhaps that's so, but isn't that the entire point of patenting? The patent bargain is an exchange - disclose information in return for monopoly power, including the power to collect fees for use of the disclosed information.
Lee, like so many before him, is missing the point. You cannot from the outside differentiate a person driving to church from a person driving to commit a crime. Trying to outlaw driving because some people drive to commit crimes is entirely the wrong way to go about it. If we want to stop patent trolling (which I agree is a worthwhile goal) then we need to do so by means that differentiates the legitimate and intended use from illegitimate and unintended abuse.
And because it's been months, I'll just restate my two preferred starting points: limit functional claiming, and strengthen prior art requirements. Both would go a long way to removing the overbroad crap patents that are the favorite tools of the trolls.
Comments (0) + TrackBacks (0) | Category: IP Use
November 27, 2013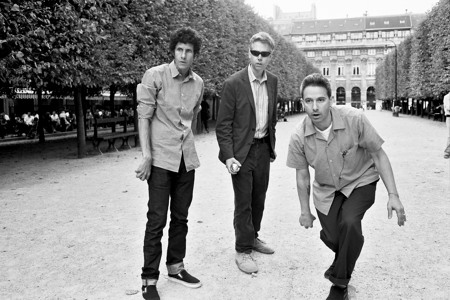 I'm sure by now most of my readers have seen or at least heard of the advertisement by toymaker Goldieblox which used a parody of the Beastie Boys' "Girls". I can't link you to the original video because Goldieblox have taken it down, replacing it with one that uses different music.
Their blog entry
claims this is out of respect for Adam Yauch (MCA)'s last wishes that his music not be used for advertising.
That's noble but I smell marketing B.S. Goldieblox appear to have overplayed their hand here - though they got a lot of publicity they also generated a fair bit of controversy and ill-will. As the company is looking for additional financing that whiff of scandal is dangerous as it may scare off risk-averse investors.
That's amusing, but this is Copyfight so let's look at the legal issues involved. I like the summary Andy Baio posted yesterday, trying to put together what a layperson might understand about fair use and what it tells us about the misinformation that's swirling around. As Baio points out, fair use isn't even reliably well-defined in law; instead, it's a subjective judgment made in a courtroom based on a number of factors. Usually four factors are involved:


The purpose and character of the use


The nature of the work


The amount and substantiality of the portion used in relation to the work as a whole


The effect of the use on the market or potential market for the original work


This best standing precedent on fair use is Campbell vs Acuff-Rose Music, sometimes called "the 2 Live Crew case" because it concerned a song called "Pretty Woman" by them that was accused of infringing on Roy Orbison's classic "Oh Pretty Woman". In deciding that case unanimously, Justice Souter wrote that "the use of a copyrighted work to advertise a product, even in a parody, will be entitled to less indulgence". Thus even though SCOTUS applied the conventional four-part test of fair use, it ruled that an advertisement doesn't have the latitude that other works do, within the four-part test.
The EFF weighed in saying that Goldieblox would "win on the merits". And then there's the small matter of the fact that the melody for "Girls" was itself lifted by the Beasties, as Cory Doctorow pointed out on Boingboing. If the Beasties can't show ownership of the work then any derivative work from it - whether parody or not - cannot be said to harm them. The Beasties originally wrote "Girls" as a parody of the misogynistic lyrics that dominated rap music at the time
Keep in mind, though, that the Beasties (or rather their lawyers) do not appear to have been claiming harm. Their letter appears to have been an inquiry, in the "yo, what are you doing there" vein, and Goldieblox's retaliatory filing asking for summary judgment appears to be part of a carefully calculated marketing plan, at least as Felix Salmon sees it.
Salmon calls this the "cult of disruption" and fairly sneers at it, saying that Goldieblox appears to be "...daring the Beasties to rise to the bait and enjoin the fight" for the start-up's marketing plans. He calls Goldieblox "an entitled and well-lawyered Silicon Valley startup" and this is where I think he's got it right and the real problems arise. Goldieblox might well have won on the merits should this have gone to court, and I strongly agree with Baio when he calls for clearer directions, "helping draw the lines for what artists can or can't do." But I don't think Goldieblox ever cared about that. Merits or not, getting dragged into court would've been a serious hindrance to the company's marketing, financing, and growth plans and so they needed to avoid that.
Comments (0) + TrackBacks (0) | Category: IP Use
November 15, 2013
Eight years on, Google has won summary judgment in its defense of Google Books
. The judge in the case, Denny Chin, appears to have wholly accepted arguments made by Google and several
amici
that the function Google Books serve is sufficiently transformative that it is not a derivative work, and that provision of the contents (or parts of contents) of books digitally does not infringe on the rights of the books' authors. This decision will be appealed, I expect, but in general it clears the way for Google to expand its efforts to digitize and index more books.
It appears that the growing use of Google Books by scholars for research purposes heavily influenced the decision. If this decision is upheld then it may serve as good precedent allowing courts further to distinguish data mining from reading. Authors and publishers have copyright interests in peoples' reading, but cannot extend that interest to block data mining activities.
I am of two minds about this. On the one hand, I think that digital scholarship is invaluable, and that the use of digitized text snippets to support scholarship is a new activity that deserves to be considered part of fair use. Copyright has created vast deserts of knowledge and mountains of orphaned works, which hurts everyone. On the other hand, I'm reluctant to hand the power over solving this problem to one commercial entity, which is showing itself increasingly hostile to the general good.
Comments (0) + TrackBacks (0) | Category: IP Use
November 13, 2013
Marcin Iwinski has given an interview to Gamespot lambasting the use of DRM in the games industry
.
For those not familiar with Iwinski, he is both the CEO of the game developer CD Projekt Red, and a long-time outspoken opponent of DRM in gaming. Projekt Red is probably best-known for creating the Witcher series of games. The original was a decent success in Europe; Witcher 2 was a multi-million seller both in the US and in the EU countries, and Projekt Red has already announced that the upcoming Witcher 3 title will ship with no publisher DRM. Game distributors such as Steam may add their standard DRM as that's out of the game publisher's control.
In the interview Iwinski accuses game publishers of creating a DRM "smokescreen" because they know it doesn't work but keep using it anyway, usually to the detriment of gamers. The beneficiaries of this smokescreen are said to be bosses and investors who want to see their stock prices go up, even if it pisses off the customers.
The two questions at hand, then, are "what about piracy" and "does the DRM actually work". The Witcher games have definitely been extensively illegally copied, but Iwinski believes this would happen anyway. The lack of DRM on Witcher 3, he predicts, will not result in any more illegal copying of the game. The correctness of this statement is hard to evaluate, since we don't have a controlled experiment to try. It's certainly true that Iwinski and Projekt Red are generating immense goodwill on the part of gamers - as well as raking in a lot of free publicity - with this stance. As a gamer myself I'm planning on buying this title but to be honest I'm planning to buy it because I played and enjoyed Witcher 2.
Therein lies the rub - taking a stance against DRM is only interesting if you're producing a product people like, care about, or want for whatever reason. If the game was terrible, nobody would bother to buy it or pirate it.
But on the other hand, bad DRM can definitely bog down a product, which seemed to be true of the latest Sim City. It got poor reviews, had heavy-handed DRM, and did poorly in the marketplace. So which factor contributed more? I doubt we can say, except to note that there is a relationship and it's not a simple one.
Speaking of the recent SIm CIty and its DRM, TotalBiscuit takes issue with Iwinski's assertion that all DRM is always a failure. Lately some games such as Sim City and Diablo 3 have used an "always online" requirement as part of their DRM strategy. These sorts of implementations are much harder to crack and that, TB asserts, is the point. DRM isn't deployed as a strategy to stop piracy, but rather as a delaying tactic. The theory is that if it takes long enough for a crack to appear then impatient gamers will give up waiting and buy the product. These people, who get called "casual pirates" sometime, have enough money that they can spend the USD 60 or whatever for a full-price top of the line title, but would rather not.
The hardcore pirates are just going to create the cracks or wait for them to come out; the casual pirates can be DRMed into becoming paying customers. At least, that's one approach. Or you could do something like Valve has done and just make it fantastically easy to get the game, put things on sale early and often, and use positive enticements - treat piracy as a service problem. I know which model I'd rather see win.
Comments (0) + TrackBacks (0) | Category: IP Use
September 26, 2013
WIRED has had several stories in the past year on the intersection of 3D printing and intellectual property (see this big of AUGH for example). This week they continued with a piece by two lawyers, Elizabeth Ferrel and Robert Yoches, attempting to give people advice (which I'm sure does not constitute actual legal advice) about how to handle this swamp. I think they get it about half right and about half wrong.
Ferrel and Yoches seem to think that precedents of contributory infringement set against music-sharing services could be used against intermediary services that host 3D instruction files. I'm less certain, though perhaps the instruction files can be covered under copyright. The thesis that someone who creates an instruction file for making a copy of a protected object is aiding infringement might or might not stand up. Courts have long distinguished bomb making instructions from bomb-making.
Then there's the practical questions. Ferrel and Yoches admit that suing individual infringers is impractical. Even the Cartel, with its vast resources, could not make a reasonable go of mass-suits against consumers. Any IP holder less willing to lose vast sums is going to have a hell of a time taking action against people who do the actual printing, regardless of how secure their IP is. Many individual music copiers were sued because they (re)shared. I suspect that the vast majority of people who print objects are going to be making one-off personal copies. Finding these people is a non-starter.
Where I agree most with Ferrel and Yoches is where they note that inventors can "innovate rather than protect." This is how fashion works and that model might be usable for many objects that can be 3D printed at home.
Comments (0) + TrackBacks (0) | Category: IP Use
September 23, 2013

Jonathan Zittrain put up an interesting blog post
today giving a checkpoint in ongoing efforts to combat
link rot
. This is becoming a particular problem for legal scholars as Zittrain and his coauthors (
Kendra Albert and Lawrence Lessig, abstract here on SSRN
) found that half of all links written into Supreme Court opinions have rotted in the sense of "no longer work" and it is impossible to trace how many of the still-working links have changed content since the opinion was written. Although link rot of this kind is unlikely to change the meaning or impact of these rulings, it makes future interpretation difficult and more obscure.
Zittrain notes that the effort to combat rot is uniting "about thirty law libraries" using the base engine pioneered by the Internet Archive with help from Web technologies companies such as Instapaper and CloudFlare. It will be interesting to see what they end up archiving, as it's based on a voluntary contribution model. Publishers, authors, and journalists submit material for "permanent" archiving, which makes the sample entirely self-selected, but that may be enough.
Comments (0) + TrackBacks (0) | Category: IP Use
September 20, 2013
The latest round of game consoles are intended to be full home-entertainment systems, including playing disks, hooking to streaming services, etc. This means they tend to come with strong DRM and anything played off the console tends to be covered by HDCP. This effectively excludes most recording devices, as the console manufacturers don't want their machines used to make copies of DVDs and such.
However, for gamers this is a major pain as they increasingly want to record and share their gaming, both informally with friends such as "Let's Play" videos or formally as is done by many game reviews, guide creators, etc. If the HDMI output from the console uses HDCP then most recorders won't work. Breaking HDCP, even for legal purposes, is still a crime in the US so it's a relief to learn that Sony will be turning off the HDCP while their PS4 is being used to play games.
Comments (0) + TrackBacks (0) | Category: IP Use
September 16, 2013
This video is an utterly sweet story about how Ron Paulk (a designer and builder) took his personal workbench design and made it a viral hit. He has a custom-built workbench that he takes to job sites, people see it and love it. He put up a YouTube video about the bench and how he made it that was a hit and people started asking for plans to make them.
At first Paulk just told people to watch the video but then he decided he could help people more if he put together plans that were simple enough for anyone to follow and sell them for about ten bucks, just enough to cover his costs. As a result people have taken his plans and iterated on them, leading to there being hundreds of "Paulk" benches.
He's planning to do his own "version 2" and he has hundreds of photos that other carpenters and woodworkers have sent him of themselves with their own workbenches. It's a great little story of how sharing and resharing can grow an idea.
Comments (0) + TrackBacks (0) | Category: IP Use
September 12, 2013
Steam has just announced the beta for its "Family Sharing" program which may be one of the best steps in years to combat video-game piracy.
I've noted earlier that Steam has a dominant position in the digital-download games environment
. They've used this position judicious and gently - they don't layer on thick DRM, they encourage third-party and indie games through various program, and they are famous for selling games at remarkably discounted prices.
The new sharing program is aimed at family members, and likely dorm-room buddies and other friends who often share things naturally. The idea is that a person will have a legitimate Steam-bought game installed, his family or buddies will see it, and they'll want to play too. Steam allows the sharing of accounts, so everyone can play serially but since you're logged in as one person things like achievements and saved games are also shared - that's less desirable.
Family sharing adds the ability for people each with their own Steam accounts to be able to play each others' games. I give you access, you log in, and as long as I'm not using my Steam account your account gets to use my games. You get your own saves and achievements.
It's still serial gaming, though, because as soon as I get online you have to give up the game. According to reports in the gaming blogs, Steam is taking a clever turn here. Instead of instantly disconnecting you when I log in, you're given a warning and time to save your game. Or, y'know, you could buy your own copy right then and there - Steam offers you the enticement, along with any relevant promotions and discounts for the title.
In a very clever move, Steam will allow you to keep all your progress once you've bought a copy - save games, achievements, character progression, etc. Because Steam controls the way the game is installed on your device it can be careful to avoid stepping on your saved information.
This may not seem like a lot to non-gamers, but as a gamer let me tell you it's definitely a big deal. Part of the reason we play games is because of the built-in rewards, whether it's unlocking a hidden area, making our character more powerful, getting a kick-ass weapon to use, etc. All these things are lost if we pirate the game. In the past, you made a choice of "money" or "effort" to get your game; Steam has added the twist of "you expend a lot of effort... and oh by the way you have to start all over." It's rewarding good behavior (buying legit copies) rather than punishing bad behavior.
Of course no reward system is perfect. People will still illegally copy games. But that doesn't make this a bad idea. On the contrary I think we should be applauding Steam for thinking up new models to get people in the habit of sharing legally.
Comments (0) + TrackBacks (0) | Category: IP Use
July 18, 2013
Last time I did something like this I stirred reader ire
, but here I go again.
The New York Times has a story up this week about Erich Spangenberg and his "patent assertion entity" called IPNav
. The story tries to be fair to all parties and comes across highlighting most of the difficulty in dealing with these situations.
David Segal acknowledges that these trolls have problems: they assert crap patents against people who should never have to deal with them in the first place. They use tactics that can be reprehensible to even downright illegal, and sometimes get slapped with fines by judges for doing so. They keep large chunks of settlement monies for themselves, and often pursue litigate-first-and-only-settle-as-part-of-litigation pressure strategies. Sometimes they appear to be trying to "double dip" by settling over one patent only to turn around and re-litigate over related patents.
But at the same time, they can be reasonable and back down if shown that their patent doesn't apply. They also do research and investigate the validity of patents they are asserting and as Segal points out there are quite reasonable differences over the validity and scope of patents at issue. They do get billions of dollars flowing to inventors who otherwise would have nothing. They are often sought out by companies or other IP holders who have been unsuccessful at monetizing the fruits of lots of hard work, and they help those hard workers get something.
The contradiction can be all the more striking when the same entity - in this IPNav - exhibits both good and bad behaviors. Attempts to ban PAEs or shield against their worst behaviors need to be realistic and handle the bad behaviors without crippling good actors.
Rather than just continuing to beat my "stop issuing crap patents" drum I thought I'd offer an example from my own time at university to illustrate the problem. At Hypothetical U, Professor P conducts research in her lab. Her research is funded by Corporation C, a common occurrence at universities these days. Federal funding only goes so far and companies are often interested in basic research they don't have facilities to conduct themselves. Her research bears fruit and several patents are filed. C, as the research sponsor, gets a free license to these patents. But because H.U and P are socially minded people that license is non-exclusive. Any other company that wants to commercialize this innovation can do so by licensing these patents.
One day, H.U. is made aware that Other Company is making products that appear to infringe these patents. Part of the agreement between C and H.U. is that H.U. has to enforce the patent licensing deal, so H.U. hires lawyers - a PAE in our new parlance - to do just that. H.U. is not in the business of commercializing IP and making products and never should be. But they are in the inventing-new-stuff field and the costs for that need to be covered, which licensing fees help to do.
So as much as I support proposals to knock out abusive trolls, I also think that H.U.'s model is real and valuable and any proposal has to be shaped in such a way that it doesn't knock them out as well.
Comments (0) + TrackBacks (0) | Category: IP Use
June 26, 2013
In his blog, he rants about how little he got from Pandora for plays of his song, "Low"
- a bit under USD 17 for 1 million plays.
This isn't particularly new - Lowery has been after Pandora for a while. The commenters on his blog have already taken him to task for a couple obfuscations - one being that he's obscuring the role of BMI in these low rates and another being that he's complaining about low rates paid to songwriters, while failing to mention that Pandora is also paying other royalties such as to the music's publishers. Lowery gets some of those revenues, and he doesn't appear to be angry at BMI for its role in setting up the royalty structures.
Unfortunately, this ranting back and forth is that Lowery has a valid challenge in his post: why isn't Pandora evolving its business model? (I asked a similar question last November.) Lowery compares Pandora's subscription-focused revenue model with few advertisements with the funding Sirius XM is trying to raise by selling much more advertising time as well as having mandatory subscription fees. Lowery doesn't note (but should have) that Sirius has taken significant steps to start business partnerships with companies like auto makers.
Regardless of the details, it's still a significant and fair critique that Pandora is choosing to work on trying to get rate structure changes while it does not appear to be evolving its business model or branching out its revenue sources. Regardless of how much money you think ought to go to Lowery and others, it's crucial for the survival of online streaming services that we see innovative and diligent work on creating profitable new business models.
Comments (0) + TrackBacks (0) | Category: IP Use
June 25, 2013
Joseph G. Hadzima has an interesting advice column up on Forbes' site this week advising business leaders on how to value patents
. Hadzima is a professory at MIT and among his jobs has been working with various start-ups spun out of MIT to determine just what valuation they should be placing on their intellectual property. These valuations matter when start-ups seek rounds of funding, or when companies are considering partnership or buy-out offers. For example, Google has been in the news several times in the past few years buying up patent portfolios to protect its businesses in areas such as mobile computing. Patent holders approached to sell or license their holdings want a way to value them, and of course buyers want to know what to pay.
We're seeing more emphasis placed on the patents that remain when companies collapse - some of the worst practices by this year's trolls are based around patents left after companies failed to commercialize on new ideas. Other IP is left over when an established company such as Polariod goes out of business.
Hadzima's idea is to evaluate both individual patents, and the total portfolio, particularly relative to the portfolios of likely competitors. He also touches on one of my favorite whipping topics, stating directly:
Frequent citations of prior art are an indicator that it is a good patent.
Yes, quite. Hadzima also has some advice that I wish more established patent-holders would follow: license generously, and wisely. He gives the example of Stanford University's handling of a basic gene-splicing patent: use of the patent required only a small up-front fee and further money only if a product based on the patent was successfully brought to market. By keeping entry costs low, Stanford was able to encourage widespread use. Rather than penalizing attempts to innovate, or people who incorporated ideas into standard practice, the license terms focused on sharing profits from new inventions.
My informal impression is that most patent-holders behave sensibly; it's just that some have become so egregiously trollish that they're blackening the entire idea. It's nice to read about a sensible success story for once.
Comments (0) + TrackBacks (0) | Category: IP Use
May 21, 2013
Comments (0) + TrackBacks (0) | Category: IP Use
May 15, 2013
Museums are somewhat infamous for trying to stop people taking pictures of famous paintings on display. Some museums forbid flash photography with the argument that thousands of flashes would inevitably damage works that are often carefully hung with special lighting and protective surfaces. But, really, stopping me taking a snap of a modern steel sculpture? What's going on there?
According to Carolina A. Miranda at ARTnews what's going on may be that the museum doesn't hold the copyrights or permissions that would allow people to make copies. This isn't such a big deal when people are taking holiday snaps for private or family display, but in the age of Instagram and Flickr when every cellphone image is instantly broadcast and then indexed and searchable it's a potentially much bigger deal.
The very bigness of the deal may be compelling a change. Back in the day it was just one guy with a camera in hand; now it's everyone with every cellphone and point-and-shoot. Trying to police all of them is both taxing on limited museum resources and ultimately futile anyway. So, according to Miranda, museums are loosening their policies and trying to become part of the social media conversations themselves, publishing Tumblrs and having their own Instagrams.
Enter copyright. Museums often restrict their open-access photography to their permanent collections, over which they tend to have complete control. But loaned and traveling exhibits, which can be the biggest draws, often come with copyright restrictions and photos published online - even if non-commercially - can be considered infringing derivative works. To combat this, museums need to work directly on these rights issues with the holders; for example, they can negotiate exemptions that permit non-commercial reproduction while agreeing to help rights-holders track down people who are trying to make money off the photos.
Miranda's column doesn't discuss one area that I think is crucial: public education. Given that we are constantly bombarded by messages in movies, on TV, on DVDs, etc that all reproduction is bad, I believe it's an important part of this mission to help people understand what is and is not allowed. Might we even say, "teach about fair use"?
Comments (0) + TrackBacks (0) | Category: IP Use
May 9, 2013
I've long held an ambiguous regard toward patent monetization entities (aka non-producing entities, aka patent trolls) here at Copyfight. It's clear that some NPEs are picking on small fry in an effort to generate some quick cash. But there's another side to the story. In today's CorporateCounsel Lisa Shuchman tells the story of a patent monetization entity - CopyTele Inc.- that is trying to help the little guy stand up against a deep-pockets potential infringer, in this case Microsoft.
On the surface CopyTele looks like a typical NPE, asserting a couple of encryption-related patents against Skype, which Microsoft owns. CopyTele, as a small company, doesn't have the resources to sue a larger company which can afford to pay lawyers to keep patent claims tied up for years before any trial. This is a common technique big companies use to fend off smaller claimants - just run the smaller companies out of money and the problem goes away.
CopyTele is no white knight - they're overtly out to make money - but at the moment they're the only way that the little guy has of getting anything for their work. Like a lot of companies, CopyTele was not very good at making and marketing products. Having a good and novel idea - good enough to get a couple patents at least - is not the same as being able to thrive in business. CEOs make bad decisions, recessions happen, investors get cold feet - the list of reasons for a company with a good idea to fail goes on and on.
So what else are they to do? Closing up shop and vanishing is certainly going to happen, but that leaves the question of what to do with the company's good ideas. If they can - through the NPE - make some money off them, should that automatically be disallowed? I tend to think not. If we assume that the patents are good and validly granted then they represent the embodiment of innovation and hard work. For another company to make use of that innovation and hard work CopyTele ought to be able to get some form of compensation, such as by sale or license. Which brings us back around to the patent monetization entity.
A long time ago I made an analogy between patents and cars. Certainly people use cars to commit crimes. Cars are responsible for a lot of deaths. People use cars in all kinds of irresponsible ways (hang up the damned phone and drive!). But none of that causes us to want to abolish cars. Likewise, I do not think that the abuses of some NPEs are a reason we ought to abolish patents, software or otherwise. But surely some sort of (possibly stringent) regulation is required.
Comments (0) + TrackBacks (0) | Category: IP Use
May 1, 2013
According to gamesindustry industrial, Greenheart Games's experiment has gotten quite the response
. The experiment was run with a game called "Game Dev Tycoon" which is about running your own development studio.
On release day, Greenheart not only put up legitimate copies but a "cracked" version on a popular torrent site. Unfortunately for those who took the torrented free version over the for-pay legal version, the crack disguised a hidden logic bomb. Those who played the cracked version found that their in-game studios constantly went bankrupt due to piracy. People complained about it on various gaming boards and got a large round of "no duh" and other kinds of head-slaps.
This was, of course, a not particularly subtle jibe at those whose taking of free copies of games is harming independent developers. Indies often have to front a good deal of their own money to develop a title and if it doesn't sell they take the loss. Indies also tend to have fewer and lower-cost titles on offer, meaning their revenue streams can be hurt much more by lack of sales - whether that's due to bad reviews, bad gaming experiences, or illegal copying.
Unfortunately, the experiment suffered from being highly atypical. Most indie games are released through third-party services such as Steam or Green Man Gaming and this one was only available to Windows 8 users via Microsoft's service, or to people who knew about the game and went directly to Greenheart's own Web site. This severely limited the possibility of legally acquiring the game and so the comparisons of absolute numbers of legal downloads versus pirated are probably not representative.
Comments (0) + TrackBacks (0) | Category: IP Use
February 23, 2013
Despite some apparent language translation issues, Eurogamer is confidently reporting that the just-announced Sony PS4 - their next-generation game console - will not block people from playing used games.
If you read my lengthy yard-sale post earlier this month, I discussed how the new consoles coming out - Microsoft are apparently debuting theirs at E3 - have been rumored to have functionality that would hamper the playing of used games. Sony, despite having been granted a recent patent in this area, appear not to be doing that. The money quote is: "[gamers] purchase physical form, they want to use it everywhere, right? So that's my expectation."
Instead, what appears to be happening is a more gentle approach, whereby Sony are planning to roll out a variety of services such as streaming, cloud-based game libraries, and so on. These services should get people used to the idea that a console game isn't just a cartridge and if the services are priced to be competitive with existing game stores such as Steam, the gamer will get used to frequent sales and when they want cheap games they'll buy from these services.
I think this is good news for gamers, good news for first-sale rights, and good for the marketplace. Now to see what Microsoft's answer is.
Comments (0) + TrackBacks (0) | Category: IP Use
January 14, 2013
It's certainly their motto. A musician acquaintance pointed me to this site, which is attempting to be musicians' platform of choice for promotion and production of sponsored content. The site has many similarities to Kickstarter and other crowdfunding efforts, but appears to be focused on a specific narrow slice of the business model: getting music and related content produced.
The site works with artists to construct projects around a specific deliverable such as an EP, an album, or a concert film. Backers can sign up at various levels, and there are rewards associated with pledge levels. Unlike Kickstarter projects don't appear to have "stretch" goals. Basically you (the fan) are pre-buying a deliverable you want, whether it's a digital download, a signed personalized vinyl, or whatever. If the project gets its funding then then your credit card is charged and the pre-purchased items are produced and delivered. The site also supports artists' pre-order campaigns where the material to be produced is already known and fans can just order the things they want, for delivery when done. This is similar to pre-order sales done by other content producers including books and games.
Also unlike Kickstarter, PledgeMusic has a way for artists to designate a percentage of funds raised to charities they select, and fans are encouraged to search the site by charity name as well. The linkage of performing artists and notable charities is venerable - I signed up for my first Amnesty International membership at a table outside an REM show *mumble*quitealotreally*mumble* years ago - but this is the first site I've seen that lets artists select and promote their charitable work. It's not just big-name charities either; scanning the site I also saw artists giving money to local things like a battered-women's shelter in their home cities.
The site's focus on musical artists is interesting. One of the things they offer is a team with expertise in these kinds of projects - it feels like more hand-holding for the musicians than you get with something like Kickstarter. There's also a music-oriented philosophy about the site, with discussion of "backstage" access for fans, and a philosophy that appears to come from founder Benji Rogers' own experience as an independent musician.
Comments (0) + TrackBacks (0) | Category: IP Use | IP Use
It's certainly their motto. A musician acquaintance pointed me to this site, which is attempting to be musicians' platform of choice for promotion and production of sponsored content. The site has many similarities to Kickstarter and other crowdfunding efforts, but appears to be focused on a specific narrow slice of the business model: getting music and related content produced.
The site works with artists to construct projects around a specific deliverable such as an EP, an album, or a concert film. Backers can sign up at various levels, and there are rewards associated with pledge levels. Unlike Kickstarter projects don't appear to have "stretch" goals. Basically you (the fan) are pre-buying a deliverable you want, whether it's a digital download, a signed personalized vinyl, or whatever. If the project gets its funding then then your credit card is charged and the pre-purchased items are produced and delivered. The site also supports artists' pre-order campaigns where the material to be produced is already known and fans can just order the things they want, for delivery when done. This is similar to pre-order sales done by other content producers including books and games.
Also unlike Kickstarter, PledgeMusic has a way for artists to designate a percentage of funds raised to charities they select, and fans are encouraged to search the site by charity name as well. The linkage of performing artists and notable charities is venerable - I signed up for my first Amnesty International membership at a table outside an REM show *mumble*quitealotreally*mumble* years ago - but this is the first site I've seen that lets artists select and promote their charitable work. It's not just big-name charities either; scanning the site I also saw artists giving money to local things like a battered-women's shelter in their home cities.
The site's focus on musical artists is interesting. One of the things they offer is a team with expertise in these kinds of projects - it feels like more hand-holding for the musicians than you get with something like Kickstarter. There's also a music-oriented philosophy about the site, with discussion of "backstage" access for fans, and a philosophy that appears to come from founder Benji Rogers' own experience as an independent musician.
Comments (0) + TrackBacks (0) | Category: IP Use | IP Use
October 23, 2012
I wanted to take a separate blog entry to talk about HathiTrust. This is related to
the previous entry about Google Books
, in that the actual case in question was not a suit against Google itself, but was instead the case known as
Authors Guild v. HathiTrust
.
HathiTrust is the online resource formed by several libraries to hold the digital editions of books created from Google's scanning. HathiTrust uses these scanned book copies in several ways, including allowing searches against them and providing the electronic sources to vision-impaired users who can't access the printed copies. HathiTrust does not pay anyone for rights to do this and the question that Judge Baer ruled on was really the question of whether or not what HathiTrust is doing is fair use. Of course, this has significant implications for Google, which also makes scanned digital text copies searchable and readable, but Google was not formally a defendant in this case.
Steve Kolowich at Inside Higher Ed does a great job tying this decision to other cases that have come down in the past year in favor of fair use defenses asserted by educational institutions. For example, back in May, three major publishers lost a case against Georgia State University over its policy of allowing limited use of digitized portions of texts.
The case (PDF link) is a little complicated because the Court had to deal with other matters such as whether a state university enjoyed 11th Amendment immunity and what scope of possible copyright violations could be the subject of the suit. GSU has tried to self-police via a "Fair Use" policy that requires professors who want to make electronic elements available to justify their use of the copyrighted material on fair use grounds. The court generally upheld that approach, though it did put limits on what percentage of a book could be offered fairly by the library. In addition, the judge appears to have given the publishers an "out" in that if they were themselves to offer a reasonably priced excerpting service online that might preempt what libraries are now doing. However, in the absence of such things (or a reversal on appeal) this one is marked as a win for libraries that want to do a limited form of e-lending in support of research and class materials.
The third case that Kolowich notes as related came last year. In Association for Information Media and Equipment v University of California (PDF link) a U.S. District Court Judge appeared to buy UC's argument that a library streaming video off a secure server to authorized users, not the general public, was fair-use equivalent to showing that same video in a classroom. Since UC had an agreement that permitted showing the DVDs in an educational context, the judge reasoned that it didn't matter whether the students were sitting in the same physical classroom or in distributed virtual classrooms - the use of the stream was still part of the educational agreement and thus permitted.
As Kolowich notes, the suit was actually dismissed on technical grounds and so there isn't a standing ruling on the fair use issues, and there are certainly many more fair use practices that HathiTrust are going to have to navigate. But still, it's looking like a winning year for the Trust and other library/educational users.
Of course, that may change with Kirtsaeng about which more tomorrow.
Comments (0) + TrackBacks (0) | Category: IP Use
October 19, 2012
MIT's magazine Tech Review generally does better than this, I promise. But
in their story on Nathan Myhrvold's recent patent on DRM for 3D printing, they really got it wrong
.
Let's start with the facts: the patent (#8,286,236 in case you want to look it up) is for a copy-blocking system (DRM) for (some) files used by (some) 3D printers. It will no more "prevent 3-D printer piracy" (by which they mean the use of a 3D printer to create an object that might have IP protections) than any other DRM system has prevented copying. Which is to say, not at all.
The article is full of misstatements such as "you can't generally copyright objects (exceptions include sculptures and architecture). That's because copyright applies to creative works but not to 'useful articles.'" Like, say, books? Useful objects, those books. Also, copyrighted. So the article misunderstands what DRM does, misunderstands basic intellectual property concepts, and generally is sub-par.
That aside, what of the patent? The patent works like every other DRM system - you load a file into a DRM-encumbered machine, which checks that "an authorization code" (in the words of the patent) is available allowing you to load this file on this machine to produce some object. That's not a horribly stupid way of stopping people stealing your shape files and making unauthorized use of them - again, just like every other DRM system in existence. But it has jack-all nothing to do with the reproduction of IP-protected objects.
I could just run that file on a machine that doesn't bother to check for the code, or that has a simple resistor soldered in place to ensure that it thinks it has the code for every file. Or I could just take a copy of the file with the DRM stripped out and use that. Or I could make my own file that produces the object in question. Or, or or. I'm sure anyone with more than five minutes to think about it could vastly expand that list of ways this patent is irrelevant to any real problem.
The patent itself has significant problems. Greg Aharonian (of PATNEWS) sent out a mailing earlier this week in which he cited a major government publication that anticipates this patent by five years, as well as several easily-found patents that involve uncited prior art. Just search the US Patent database for patents containing the words "print" (or "printing") and "rights management." I'm sure you'll find the same patents Greg found. Technically, those patents talk about 2D printers, but the problems and solutions they discuss are nearly concept-for-concept identical with this one.
There remain significant problems with how to handle intellectual property protections in a world where anyone can duplicate objects more or less the way we can photocopy book pages. But this patent and article aren't contributing to the discussion.
Comments (0) + TrackBacks (0) | Category: IP Use
September 5, 2012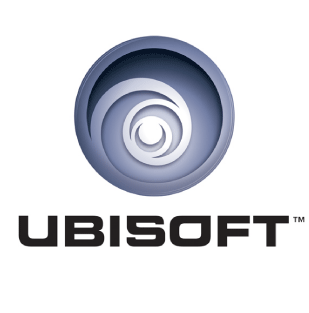 The price of working in PR is that sometimes you have to sit there and get grilled for bad stuff your employers have done.
Witness the shellacking that the gaming blog "Rock, Paper, Shotgun" handed to Ubisoft this week
.
To understand why this is A Big Deal, let me back up a couple steps. First, everyone agrees that piracy in gaming is a huge problem. Game publishers hate having their titles pirated - it's bad on all platforms but apparently worst on PCs. Pirated titles mean people just don't pay for games and people who didn't pay end up consuming resources such as server space and bandwidth that is supposed to be paid for by those game sales. Honest players also hate game pirates - who likes feeling like the other guy got away with something when you were an honest customer? In addition, online gaming can be hurt by people who pirate games because some who play by the rules end up competing with (and usually losing to) people who have pirated/cracked games and can use that to cheat.
Unfortunately, gaming companies - particularly big names such as Blizzard and Ubisoft - have responded to piracy threats by introducing more and more restrictions on what their customers can do, usually in the form of DRM. Big-publisher games today often feature what's called "always on" DRM, meaning that your game must constantly authenticate itself with the company's servers. It's not enough just to type in a CD key or other one-time validation anymore. And players hate this. Boy oh boy do they hate it. But even when they hate it, games with always-on DRM can still be big successes. Blizzard's recent Diablo 3 title has made millions even though it requires a constant live connection to a server even if the player is operating solo. No server, no game, even though you think you bought and own that copy of Diablo 3. Blizzard is no doubt crying all the way to the bank.
So when a big-name publisher - in this case Ubisoft - backs away from always-on DRM, it's huge news. And in the course of getting raked over the coals by RPS that's what Ubisoft appears to have done. The interview is full of phrases like "we listened to feedback" and attempts to cast the decision in the best possible light. At the same time, Ubisoft is refusing to release any of the numbers on which it based past decisions, including numbers on title piracy and the supposed anti-piracy effectiveness of always-on DRM.
To be fair, Ubisoft is far from the only company that won't give out numbers in this discussion. And they are not going as far as Macmillan did - Ubisoft games will still require traditional one-time activations and use activation-based DRM, which can limit the number of machines on which you can play a given game. But as RPS say, this is pretty much exactly what (honest) players have been asking for since the whole issue blew up: we don't mind buying the game and are willing to jump through a limited number of hoops to show we're honest. But don't make it overly onerous, because all that does is make honest players long for the easy 'out' that piracy offers.
Comments (0) + TrackBacks (0) | Category: IP Use
August 29, 2012
To be clear, I want to talk about documentary films, often released by major studios. "Real" real life, not reality TV or other obviously scripted stuff. A documentary film that claims to portray events from the real world may soon carry a 'writer' credit, begging the question "who wrote reality?"
According to Tom Roston's piece for the NY Times last week, the idea of a documentary writer is being pushed by the Writer's Guild, a union for writers of film and television. The Guild's actions appear to be worrying some makers of documentaries, who are concerned that the appearance of a writer credit may cause viewers to be concerned about whether this is an actual documentary or the fake kind of 'reality' show that has become so popular in the past couple decades. When you're using a documentary to call attention to an important current, social, or historical issue that can matter a great deal.
On the other hand, life doesn't just manage itself for your camera's convenience. There are creative decisions made, editing done, and often voice-over or narration added. The writers of these latter have long received credit, even on documentaries. But even in the absence of such narration, the Guild wants there to be a writer credit on any film it registers and thus gives its protection/enforcement to. As Roston's piece notes, television documentaries have more often had writer credits. And then there's online, and who's going to get credit there...
Comments (0) + TrackBacks (0) | Category: IP Use
June 4, 2012
Or so says Cory Doctorow in his latest Publisher's Weekly column.
As I noted in the earlier blog post about Scalzi's DRM-free Redshirts, one of the important things that needs to happen is simple communication between the creative side and the consumer side. Doctorow's post argues that trade publishers should be diving into that conversation with the news that 'Hey, we're good guys here!'
The problem is that the face of corporate IP is the Cartel - the RIAA and the big music business, and Hollywood studios that do everything in their power to obscure how much money they make and who gets any of it. And of course there's the ongoing jihad against customers, with everyone and their lawyers suing left right and center to block, take down, and absurdly penalize everyone they can target.
What Doctorow points out are important differences in how trade publishers, particularly fiction, treat their authors versus how recording companies or movie studios treat their creative types. That difference matters, if we're going to have this conversation I keep banging on about. Not all corporations are alike, and not all copyright holders act like the Cartel does.
Comments (0) + TrackBacks (0) | Category: IP Use
Over on his Whatever blog,
John Scalzi posted about "The DRM Thing and Redshirts"
. Redshirts is his latest novel, for which he's just embarked on the book tour and which has just gone out in e-book form. (Cover image shamelessly nicked from his site.) Although the Doherty imprints, including Tor books, are not scheduled to be DRM-free until the end of July Scalzi asked for his book to be DRM-free from now and so it is.
Scalzi is quite active on the nets and pretty tech-savvy, so he understands that DRM itself isn't a barrier to anyone but the casual readers. He also understands that a great deal can get done between a creator and their fans by simple communication, so he put up his four main points for how he'd like things to go. As he sees it, personal uses are great; putting it out into the wilds of the Internet is probably bad karma. He notes that there's a big free sample (5 chapters) already posted so people can try before buying. Above all, remember that this e-book was written by a person who's trying to make his living and support his family by writing books like this.
If you like what he does and want him to do more, then guidelines like these are probably the best way to get what you want. This is one reason that sponsor-type models have intuitive appeal to me: it's trivially easy for me to acquire a set of bits on my electronic devices, but it's remarkably hard to inspire, encourage, and support the kinds of creation that lead me to want those bits.
Comments (0) + TrackBacks (0) | Category: IP Use
May 31, 2012
Last December I took a look at the artist alpha of Legitmix
. The company (which appears to be in Ottawa) aims to change the way mixes and rights payments are handled.
As things stand now, the person (usually DJ/producer) who produces a track that incorporates material from others is theoretically responsible for obtaining the licenses to all the source material. What Legitmix aims to do is shift that work to the end consumer. Instead of distributing a raw MP3 file of your mix, you'd distribute a Legitmix digital package that listeners would unpack and then obtain all the permissions for before they could listen.
In December I laid out the variety of objections this raises in practice - versioning, orphaned works, uncooperative license owners, etc. It's a great idea in theory but in practice I couldn't see how it would work at scale. A couple days ago, Neal Mc - who identifies himself as "Legitmix Customer Support Guru" invited me to re-look at the site, which I've now done. Having looked I see about the same thing as before.
The site, now in beta, claims to have something like 20 million songs. That sounds like a lot but doesn't address the question of samples from performances, from movies, from speeches, and all the other source materials that go into a typical DJ mix. Maybe Legitmix can get everyone on-board and signed up. Maybe they can figure out some way to handle orphan works - there's no mention of those on the site. Maybe they really can get a "track" identified in under a minute as Neal's comment claims, but how long would it take them to handle this hour-long Glitch Mob set I'm listening to?
Sorry, Neal, but it looks like you still have all the same problems you had six months ago.
Comments (3) + TrackBacks (0) | Category: IP Use
May 24, 2012
Today Google posted on its blog an update to how it talks about transparency
. For about two years it has published its Transparency Report in an effort to give people some insight on issues such as search availability, removal of content due to government requests, and even Google's own traffic analyses that indicate when IP packet flow to its servers may be under deliberate disruption. Such disruption can be
prima facie
evidence that a government or other entity is trying to prohibit people from reaching Google sites or searching Google content.
The new news is that the Transparency Report will now extend to copyright-related issues. They've added a new section on copyright-related removal requests that shows day-by-day removal requests, as well as the reporting organizations and targeted domains. You can drill down to see more detail - particularly full lists of Owners, Reporting Organizations, and Targeted Domains. And if you have the stomach for it you can scan the hundreds of thousands of individual removal requests.
Sadly, it does not appear to be searchable (yet?) so I cannot search to see if someone has requested that, say, material owned by me be removed from any domain. This is important because in the past organizations that didn't actually own copyrights sent takedown notices. Only a copyright holder should be entitled to do that. Like any other 'big data' source the uses to which these data could be put are varied, but lack of search will hamper most efforts.
Google's FAQ on the new section doesn't discuss the searchability issue, but does provide more definition on which takedown requests are included in this report, accuracy estimates, and process steps. They also link to Chilling Effects, the joint project of EFF, Berkman and others, to track copyright takedown activity.
(h/t +Lauren Weinstein for the original pointer)
Comments (0) + TrackBacks (0) | Category: IP Use
May 21, 2012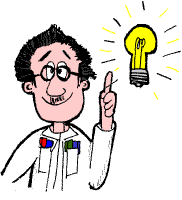 We've been here before, but never so comprehensively:
actual real science indicates that the Cartel's claims about both file sharing and the legal responses to it are bunk
. Hokum. Bad science. Bad conclusions drawn from
bad research that was slanted toward a foregone conclusion
.
What Drew Wilson over at ZeroPaid has done in this past month is lay out in painstaking extensive detail just exactly what's wrong with the Cartel's propaganda-masquerading-as-science. The link above takes you to his conclusion piece and from there you can link back to the individual stories. It's a lot of reading, particularly if you want to read the original research - there are links to every published paper on which the analysis draws.
In science jargon what Wilson is doing is a meta-analysis. He's bringing together disparate research work over a period of time that examines multiple aspects of a single topic. Meta-analyses and meta-studies are in the news a lot these days as they tend to throw into question long-held assumptions such as the need/safety of hormone replacement therapy or PSA testing. Meta-analyses are also a good way to shed light on situations where there are conflicts of opinion and each side can bring some facts to support its claims.
In Wilson's meta-analysis he draws on studies ranging over the years 2004-2011. By taking studies from different periods of time, the analysis also helps guard against short-term trends. As we noted when LimeWire was shut down a couple years ago, significant events can produce sudden blips in long-term data trends. A meta-analysis should help avoid over-reliance on these blips.
Without stealing too much thunder from Wilson's work I wanted to quote what I think is the most important conclusion that can be drawn from this research:
[L]osses due to file-sharing are statistically indistinguishable from zero.
That's right. All of this pain and fear and expense and suffering -
a great deal of which is still ongoing, and our best wishes to Mr Tenenbaum
- was and is unneeded. It's a stupid pointless painful jihad and it's time to call an end.
Comments (0) + TrackBacks (0) | Category: IP Use
May 2, 2012
The Guardian reports that the UK government has engaged Wikipedia founder Jimmy Wales
to help with a project intended to unlock taxpayer-funded research.
One of the little-reported aspects of the current situation in academic research publishing is that much (most?) of the work that is put into these very expensive academic journals is paid for by the taxpayer. In the US there are funding agencies like NIH, CDC and of course ARPA that funnel taxpayer dollars to researchers. In the UK and elsewhere there are similar agencies and grant programs that make this research possible.
Given, then, that the work was paid for by the public it seems a wholly fair question to ask by what rights are the fruits of that work concealed from the public behind expensive paywalls. Wales acknowledges that academic publishers bring value to the process of research publication. However, adding value doesn't equate to having a monopoly lock. Or at least it shouldn't. The effort, dubbed the "Gateway to Research project", has about two years, and currently about UKP 2 million to create an open access environment. They're working with several partners in the UK, including representatives from academia, librarians, and publishers.
There are a number of thorny questions to be hashed out - it's not just as simple as moving research papers from expensive journals to a free Web site. How will research be accessed? How will it be vetted? What processes are necessary for updating or outright retraction of research? What other research materials might be valuable in such a portal - personally I'd like to see the inclusion of things like molecular models, part descriptions, software simulations, data sets, data analysis tools and much more. But can anyone make head or tail of this if it all gets dumped into one portal?
All of these are good and tough questions. Now the next question we want to be asking is: why limit this to just the UK? Where is the US effort?
(h/t Donna Wentworth... yes THAT Donna Wentworth for the pointer)
Comments (0) + TrackBacks (0) | Category: IP Use
April 4, 2012
Comments (0) + TrackBacks (0) | Category: IP Use
March 15, 2012
To follow on to
the Yahoo/Facebook patent kerfuffle
I thought it worth revisiting the Apple-versus-the-world lawsuits over tablet devices in particular. We've talked about how
Apple is starting to win cases on patents that look strong
. We've talked about how
Samsung is working to show that important concepts of the tablet computer were already in the public sphere
prior to the filing of some Apple patents.
This is sort of the canonical prior art: if you can show that an invention from a patent was in fact already known publicly then the patent can't stand. You can still patent new inventions related to the idea - for example, Apple's patent on providing word-by-word suggestions for auto-completion as users type is unlikely to be invalidated simply because someone described the general form and function of a tablet computer in 1994.
Yes, 1994. According to this nice summary piece by Michael Rosenwald in the Washington Post, that's when Roger Fidler put out a visionary video describing "a whole new class of computer". This video was actually a follow-up to a 1981 paper in which he described a machine with "tactile controls". In his vision the new class of computer would be thin, portable, lightweight, rectangular. You would do things like "press on a headline" to retrieve a full news story; at the time he worked for Knight-Ridder, a company which must now be kicking itself for its unwillingness to file patents based on Fidler's far-out ideas.
Still, Fidler's writings, videos, and demonstrations were public; the fact that they weren't patented doesn't lessen their potential value as relevant prior art. There's some chance as Rosenwald describes it that a good lawyer could show how Apple people were exposed to and potentially influenced by these ideas. Apple probably would still maintain the majority of its patent position even if certain design and foundational patents were invalidated, but its position would be significantly weaker. That may be why rumors are starting to float that Apple may want to settle. A settlement would foreclose the possibility of the patent portfolio being weakened and could leave Apple in a strategically stronger position than another partial win a full-length court case.
Comments (0) + TrackBacks (0) | Category: IP Use
Earlier this week,
Yahoo! filed suit against Facebook alleging that it infringed on 10 different Yahoo! patents
. Normal course of business, except for the timing and the companies involved. Facebook is involved in trying to go IPO, and a big-name public lawsuit could monkey-wrench the whole works. Yahoo! is floundering desperately trying to find someone to lead it and some business in which it can compete, or at least have enough going for it to be worth someone bigger buying.
The meat of the suit seems broad - Yahoo is hitting at Facebook on ad generation, customization, and aspects of social networking such as creating news feeds, messaging, and managing comments. I haven't read the patents in question, but I wanted to comment on how the suit seems to be stirring up the geek community by looking at some items that appeared in response to the suit that gave me the head-scratching WTF pause.
In the first, Mark Cuban wrote a modestly titled blog entry hoping that Yahoo! "crushes" Facebook. In past blog entries, Cuban has not been shy about stating his opinions about patents and the needs he sees for patent reforms. So what's he up to here? Well he thinks that if Yahoo wins a huge judgment against Facebook that will somehow cause people to sit up and take notice and somehow that will cause a change in the patent system.
Uh... yeah. I don't even know where to start with that one. Even if the public somehow figured out what was happening, which I wouldn't bet on, what would they care if Big Corporation A pays Big Corporation B some money? It's not like anyone's Facebook pages are going to go away because of this. Facebook will probably pay up and may change some of their features to get around patent clauses, but honestly Facebook changes your pages so often and so arbitrarily that nobody's going to notice a few more changes.
Meanwhile, Gizmodo is screaming that "Yahoo Is Out To Burn Down The Web". Uh, guys? Facebook isn't the Web, however much Facebook would like you to believe it is. And if Yahoo's patent is valid and enforceable against Facebook then yes they may well try to enforce it against other sites. Which would be a tragedy exactly... how?
The article's author, Mat Honan is grotesquely misinformed about how patent protection works. He claims that "Facebook is built on its own unique codebase" which is probably true and completely irrelevant to whether or not they're infringing the patent. Let me 'splain... no, is too complicated, let me sum up: whether or not you wrote your own code from scratch isn't at issue here. What's at issue is what that code does. Also, Honan wails that if this is upheld then "Yahoo [would own] personalization outright." Oh, puh-leeze. Patents protect inventions; anyone who thinks Yahoo patented every single possible invention related to personalization is... wait, named Mat Honan? What does it even mean to "own" personalization? Get a grip, Mat, use your inhaler, take a Valium.
And finally we have Andy Baio writing for WIRED about how Yahoo "weaponized" "his" patents. Oh, cry me a river. First of all, his patents aren't at issue here, as he admits. (Though he's probably not responsible for the attention-grabbing headline on his column.) More to the point, Baio is whining that Yahoo actually got patents while he was there and even though he hates patents he helped them get some and now they're actually (*GASP*) using patents in an offensive way, not just in the defensive manner he thinks he was promised.
Let me find you some tissues. The very first lecture I ever attended on patenting in a corporate environment (at Texas Instruments in 1989 if anyone cares) covered the notion of "sword" and "shield" patents and how it was only a distinction of convenience. If you didn't get such information, or weren't motivated to understand what you were doing when you helped Yahoo apply for patents, my sympathy for you is precisely zero. No one is required to sue anyone in order for a patent to be valid (unlike, say, a trademark) but that option is always there.
As I noted about a month ago there's some debate over exactly what the best patent enforcement method is, but there's little doubt that patents play an extremely important position in the fight for dominance in global markets. Why Baio thinks Yahoo would behave any differently than Apple (or dozens of other high-tech companies) is a mystery to me.
Yes, it sure would have been nice if Yahoo could have turned its innovations into wildly financially successful products so it didn't care about who was using its patented inventions. But it didn't, and it does, and these suits are just part of the death throes of the company. Perhaps one day all that will remain of Yahoo will be a few patents that have been upheld in court and that someone will pay money to acquire. So it goes. Between then and now it'd be nice to see less hysteria and more clear-headed analysis on the topic.
Comments (2) + TrackBacks (0) | Category: IP Use
March 9, 2012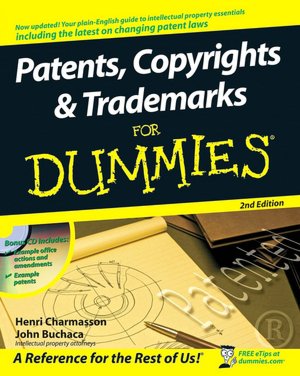 Copyfight reader Jasmine Hall sent me a pointer to an article recently posted on a site she works for, onlinecolleges.net. The site appears to be a clearinghouse of information and resources for people who are looking to pursue online higher education at for-profit or non-profit electronic universities. Like any in-person university, students at these institutions need to prepare papers and other work to turn in for classroom grade. So what does onlinecolleges.net think students ought to know about copyright?
The article is titled "15 Copyright Rules Every Student Should Know" and is credited to "Staff Writers", of which I have to assume Ms. Hall is one. Encouragingly, the first topic in the list is "Fair Use." Readers are instructed that fair use and educational purpose provide some exemptions to copyright restrictions and imply that sampling is fair use. This is, of course, something that is still contentious in several legal arenas but for the non-commercial purposes of educational materials I suspect most people will expect that student works don't violate copyright. It's heartening to see fair use as the first topic.
Later items in the list note that sampling even from DVDs and public sources can be covered by fair use, but encourages students both to check use guidelines that may be published with a work they want to sample, and to provide appropriate credit. Again, both are key topics and students need help in treading a middle ground. Wholesale appropriation is often doubly inappropriate in an academic context where plagiarism and other forms of intellectual theft can be a problem. The article tries to give numeric estimates for what would be considered an appropriate sample (250 words, 30 seconds of music). Again, I think this is well-intentioned but probably should be tempered by encouraging students to consider contexts. If I'm using a 30-second clip of sampled music as, say, a background to a video I've created that's a different thing than using a 30-second segment of someone else's music in my own composition. Unless, of course, it's a remix... well, you see the problem.
I think this is a challenge not just for Ms. Hall's list, but for any set of guidelines. Copyright fluency is an important skill for students to learn and one set of guidelines is a good start - I like this set overall. Even with a good set of guidelines, I can't help feeling that strong cautions should be given to students who may feel that one set of guidelines teaches them everything they need to know.
Comments (0) + TrackBacks (0) | Category: IP Use
November 12, 2011
A bit ago I poked at the issues surrounding the copyrightability of tattoos. One possibility is that a tattoo is a purely expressive design element, which might appropriately be covered by something like a design patent or a copyright; though, as I blogged last time, there are a raft of unanswered questions as to how that IP protection would be read. In addition to artistic design, tattoos can do much more : they can contain messages as words, and they can convey messages by their choices of symbols, images, or even colors. The question then naturally follows: is a tattoo a form of speech?
According to the decision in Coleman v City of Mesa, yes. However, as Eugene Volokh notes, this decision follows Ninth Circuit precedent, which SCOTUS loves to overturn, and disagrees with decisions in other states/circuits. Should someone decide the case is important enough I could see one of these arguments going all the way to the Supreme Court.
Comments (0) + TrackBacks (0) | Category: IP Use
November 7, 2011
Time again for me to tie together two things that start out looking different but that I see through the same lenses.
First, an article published last month on Boingboing by new novelist Bill Barol. In his piece, Barol describes how he came to give away his first novel, Thanks for Killing Me. He discovered that regular publishers didn't want it, and self-publishing isn't all it's cracked up to be. For example, CreateSpace sets a minimum price - he could self-publish there for about USD 8 and take home 30 cents per copy sold.
The discrepancy is interesting. You can go to Amazon and think you're paying eight dollars for a book that its author feels he is essentially giving away, not to mention all of the work he has to do in promotion and marketing, since he has no major publishing house to handle that. Barol talks of the book as a "loss leader" - shades of Megan Lisa Jones - but unlike Ms Jones he doesn't seem to have a plan for follow-on work. His goal is just to get noticed. It is, as he admits, a pretty crazy plan but in an era when traditional business models are collapsing, one worth trying.
(Edit: Barol noted in a comment response that he does have a follow-on plan, which I failed to parse correctly from the Boingboing piece. Mea culpa.)
The second story appeared on NPR this morning, and describes a program at Arena Stage to foster new playwrights. The Copyfight-interesting thing about this program is that it's using a grant for new plays in a wholly different way. Instead of making one-off work-for-hire items that would then be owned by Arena Stage, the facility is instead using the grant money to pay playwrights like employees. They get a salary of about USD 40,000/year, housing assistance, benefits (including all-important medical insurance), and some money to do research for their new works.
In return the playwrights produce plays that are performed at Arena Stage, but can also be produced at any other theater around the country. The story doesn't describe the precise rights arrangement, but the director of the program, called American Voices New Play Institute, is quite clear about it being a different ownership model:
Normally, you commission a writer, you own that writer's play to a certain degree. And we're trying really a very different model.
In a way, this is still a patronage model, since the program uses money from a large grant. And I still think that
patronage is not a scalable model
. But it's interesting to me to see this mash-up of patronage and employee models, with a more liberal set of ownership and use permissions on top. The long-term goal of the project is to nurture new playwrights, a creative type we haven't talked much about on this blog. I will try to keep track and see how their model-bending works out.
Comments (4) + TrackBacks (0) | Category: IP Use
September 27, 2011
Mark Glaser, whom I just started following on Google+, linked to a couple of Mediashift stories of interest to Copyfighters, I think.
In the first story Audrey Watters takes up a particular instance of the problem with lending libraries and e-books: school libraries. These libraries, like others, are facing incredibly tight and shrinking budgets these days and may not be able to afford a major transition from traditional physical books to e-readers/e-books and the potential additional financial implications of setting up a lending program for electronic books. It won't surprise anyone here to read that DRM is a (maybe the) big hurdle to getting these programs going. Libraries can't afford to buy an excessive number of devices, so DRM that locks books to specific devices or even brands of device is a non-starter.
In the second story, Carla King takes on the issue of self-publishing and getting your book into physical distribution outlets. The entry is actually part of a series on self-publishing - the second so far. In this piece King shares her advice on how to handle print-on-demand situations as well as finding a distributor or other partner who can do the legwork necessary. Again, no surprise to see that Createspace is still a dominant entity in this growing business and that, still, self-publishing is hard work. That said, King's message is overall positive - you can do this, if you are willing to put in the work.
Comments (0) + TrackBacks (0) | Category: IP Use
September 16, 2011
Hot on the heels of
Megan Lisa Jones' successful experiment
(see her comment to the entry) a friend who loves Lovecraft sent me another pointer to an interesting dual-publish experiment in that field.
David Haden has a new work out on H.P. Lovecraft through publisher Lulu.com. So far so good, standard publication paperback you can put on a shelf. The interesting bit for Copyfight is that Haden, through his D'Log blog, is also offering a free PDF download.
In exchange, he's asking people who take advantage of the free offer to provide some form of publicity - a tweet, a blog notice (*), a Facebook mention, etc. The natural assumption here is that if you're savvy enough to find, download, and read a PDF version of a book then you're likely connected to one or more social media and may well share interests there with other Lovecraft fans who will find this work of interest. It's kind of an interesting mix of grassroots, viral, and targeted marketing and I think it's rather clever.
(*) I should note for the record that I haven't gotten the PDF and likely won't; my interest in Lovecraft isn't enough to motivate me to read a scholarly work.
Comments (0) + TrackBacks (0) | Category: IP Use
September 14, 2011
That's the question being asked by new author Megan Lisa Jones. As we've discussed many times, one of the biggest problems facing new authors is getting noticed. Despite the decline of the book publishing industry thousands of new novels are published each year by established authors. First novels may receive some extra promotion and attention if the publishing house can spare it, or thinks they have a potential mega-hit on their hands, but the vast majority of first novels go by with little or no notice, piled in a virtual corner few people will take the time to browse.
Over in that other corner reside providers like Clearbits (nee LegalTorrents). These outfits are the digital equivalents of vanity presses - you pay them to publish your content not on dead trees but onto the torrent streams. So if you pluck something that might go unnoticed from the traditional publisher corner, and move it over to the self-publishing digital corner, wrap it in a Creative Commons license, and set it free in the ether, what might happen? In the case of Ms. Jones' book, it looks like something over half a million downloads.
Half a million potential readers worldwide is certainly a lot more notice than you'd get from pretty much any traditional publishing arrangement. For a new author trying to build name recognition and planning to turn a first novel into a trilogy and possibly other publications, that's good. For people like me who want to see new business models put to the test, this is very interesting.
Sadly, what's missing from the WSJ blog entry is any of the financials. What did it cost Ms. Jones to do her deal with ClearBits? How does that compare to the costs of a traditional vanity press? Has any income been received directly, or is it all in the form of indirect benefits - certainly you don't find any other new authors in the Wall Street Journal's "Small Business, Big Innovation" competition so you can point out a significant measure of success there. But I think it's too simplistic to say "a book is a business;" I still want to follow the money.
(hat-tip to Copyfight reader Jayel Aheram for the pointer.)
Comments (3) + TrackBacks (0) | Category: IP Use
June 2, 2011
I know I said I wasn't going to write more about mash-ups but this is one of the better examples of corporations making use of the new ways people interact with music content so I wanted at least to nod in their direction.
Vevo puts a lot of official music vids up on YouTube. As I mentioned back in March, there's now an expectation that your device will be able to connect to the cloud and get you the music you want so there's really no need to keep your own MP3 copy of it. Vevo is supplying this demand with tons of free music, and taking the opportunity to promote itself, its artists, and its corporate and advertising partners along the way. I can't tell you if they're making money at it, but I applaud them for trying to build a new business model.
Now if your device happens to be a hand-held mobile device (still called a phone for about the same reason we called cars 'horseless carriages' at one time) then your likely method of pulling from the cloud will be an app. And as part of its strategy, Vevo has teamed up with YouTube to release an app that attempts to fulfill users music needs by directing them to all this content Vevo has put on YouTube.
And because they seem to be hip to their audience Vevo isn't just running ordinary ads for this app. Instead they've hired DJ Earworm, who is well known for his masterful mashes of pop music, to create a mash-up ad. Earworm has taken seven songs and videos from Vevo's content and produced a mash-up that promotes the app, Vevo, and YouTube.
Free apps, and advertising, are notoriously hard to measure for effectiveness. If you charge for an app, or for content, you have easily available numbers that can be read for effectiveness. Whole books of economics are written around things like price elasticity and the balances of supply and demand - and all of them rely on simple transactional records to demonstrate their points. This here is much more slippery. Vevo needs to make a profit to stay in business. Will its advertising, its association with a popular remixer, and its head-first dive into providing free streaming music from the YouTube cloud help that? I have no hard numbers, but my gut tells me yes, they're on the right track.
Comments (0) + TrackBacks (0) | Category: IP Use
May 25, 2011
For a while in the 80s and 90s it seemed like shared universes were all the rage. The idea was that one or two authors would create a premise - usually an idea/event/location/character and then invite their friends to write in that universe. Reusing characters, sharing settings familiar to readers, and building on the central foundation were all common themes. The two shared universes I spent the most time in were the Wild Cards and Borderlands spaces. Commentaries about teen escapism can be elided, thank you.
After more than ten years with no material, Terri Windling's Borderlands have returned with a new anthology called "Welcome to Bordertown". As with many sub-cultural things, the Borderlands have been kept alive in the past decade by fans who have celebrated the ideas and characters in games and costumes and of course fan fiction. The signature "punk elf" has permeated the genre and spawned dozens of imitators and homages. A new generation of readers has found the books, and some of those who loved the Borderlands universe as kids have grown up to work as writers themselves. The new volume collects some of this new enthusiasm as well as bringing back old favorite authors as well as new voices.
Some of the old material is now available on the "Welcome to the Bordertown" Web site - including free-to-read copies of three of the stories from past publications in the shared universe. Other material is posted elsewhere; I would be remiss if I didn't point out that Copyfight favorite Cory Doctorow has a story in the anthology, which is also available free on the Tor Web site.
"Shared" doesn't mean "free," though. Like other sole-written material, the characters and images and signature names of the Borderlands remain the copyrighted property of their authors, and you can see careful footnoting and cross-referencing from story to story. On the consumerist hand this is great - it's one of the original "people who bought X might also like Y" reference links. On the free-ist hand, it's less exciting. Windling and her co-contributors make choices about who they want to let play in their playground and the rest of us have to go make our own playgrounds for now. Some day Borderlands may be free and open to all to use - this latest release reminds us why that's so desirable.
Comments (2) + TrackBacks (0) | Category: IP Use
This is not exactly a remix - it's more of a 'choose your own ending' with a remix twist.
According to Variety, the writer (and director) of the film, Leone Marucci, has invited people to write their own ending for the film.
In order to do this, raw footage, prerecorded audio tracks, the script, and editing tools on the film's Web site are being made available for online fans.
The result, called "Scene 64" in the contest, will be posted for voting and a popular fan choice will be incorporated into the film, with the remixer getting a screen credit. I haven't looked into the details yet - it's not clear if you can upload your own original elements or only use the bits already in the library. So it's probably not a full remix for the film itself, but the free availability of this content almost certainly guarantees that other remixes will be made.
Comments (0) + TrackBacks (0) | Category: IP Use
April 21, 2011
A friend pointed me to an interesting blog entry from
Weird Al Yankovic
on
his difficulties getting permission for a parody of a new Lady Gaga song
. The blog entry describes his attempts to get permission from Gaga for a parody song Al intended to be the lead piece on his new album.
As Al notes in the blog entry, his parody tunes fall under one of the traditional fair use exemptions and as such do not technically require anyone's permission. However, as a matter of his "personal policy" he seeks permission beforehand. In the old days, a tune that didn't appear on an album would be buried somewhere. These days, though, Al could still release his version, "Perform this Way", on YouTube, which is what he did, as well as releasing a free MP3 download of it.
But wait, there's more. News travels by strange means and the upset on the 'nets about Gaga's refusal reached her ears. Where, it seems, it was news to
her
as well. According to
Al's blog update on the situation
, Gaga's manager has admitted that he never even sent Al's original request to her. Gaga hadn't refused permission; she wasn't even aware she had been asked.
This is an old lesson, but one that bears repeating. When you hear that $BIGNAME has said or done such-and-such, treat it with a grain of salt. Performers and creative types accrete layers of people around them as they get more famous and as often as not something that's attributed to a Big Name is actually just something a publicist or manager thought would be a good idea. One of the neat things about living in this future is that our new technologies sometimes allow those walls to be pierced, with interesting results.
Comments (0) + TrackBacks (0) | Category: IP Use
February 10, 2011
If you read Boingboing,
Make magazine
, or any of the numerous "maker" blogs you know that 3D printing is one of the hottest new technologies being explored by folk who like to make their own stuff. People are 3D printing everything from
whimsical art items
to seriously
functional tools
, to experimental objects for use in things like
teaching anatomy
.
However, 3D printing, particularly of objects for things beyond personal use, raises a host of intellectual property questions. If you print a copy of an object, what rights do you have in that object? What rights are potentially infringed if your printed object is a copy of another object that is protected by copyright, trademark, or patent - particularly design patents that are supposed to cover expressive elements?
Public Knowledge's Michael Weinberg takes a serious look at some of these questions from the point of view of someone who believes in the liberating and disruptive effects of this technology.
Weinberg's white paper is called "It Will Be Awesome if They Don't Screw it Up: 3D Printing, Intellectual Property, and the Fight Over the Next Great Disruptive Technology" and is available for free online from the Public Knowledge site as text or as a downloadable PDF.
He covers all three major forms of IP protection in common use today, at least superficially. This piece is not an in-depth study; rather, it's an introduction to the issues that we will almost certainly see being litigated in this decade. That said, I have to wonder if Weinberg's starting analogy is not the right one. He likens the spread of cheap (sub USD 1000) 3D printers to the spread of once-expensive homebrew computers to hobbyists in the 70s and early 80s but I think from an IP perspective that's not a big deal.
The analogy that comes to my mind is the advent of the cheap "office copier" - back when Xerox and its competitors brought the technology of photographic reproduction of paper into hundreds of thousands of businesses and libraries. The result was a massive wave of copying - including significantly infringing copying - that took almost two decades to get used to and develop practices around. My guess is that even though a 3D printer is more useful for original creation than a copier was we're likely to see a similar set of gyrations and adjustments.
I do foresee a day soon when 3D printers will become easy and cheap enough to have in every home - a really disruptive moment when you need a new stapler or a new kitchen knife and just push a button to make one - but we're not there yet. Weinberg's paper is a call to action to the current wave of 3D hobbyists to work together in anticipation of that day.
Comments (0) + TrackBacks (0) | Category: IP Use
January 13, 2011
I thought I had blogged about this case years ago when I first heard about the Canadian recording artists who had grown frustrated with trying to get their version of the Cartel to pay up on owed royalties. But I can't find it, nor can Google, so there you are.
Most of what you need to know is in the headline: Michael Geist blogs that "the Canadian Recording Industry Association [...] have agreed to pay $45 million to settle one of the largest copyright class action lawsuits in Canadian history." That's huge, not necessarily in dollar terms, but in precedent. The Cartel have agreed that their practice of user songs on a list that was nominally "pending" payment (when payment was never sent) in fact amounted to theft.
This being a pre-trial settlement, of course, the Cartel haven't admitted to anything in the legal sense. It may be argued that they decided paying out CAD 45 million was cheaper than continuing to fight and stall. It was almost certainly cheaper than getting a guilty verdict in a court situation that might have exposed them to punitive damages.
Geist also notes that the settlement involves setting up a new system that will, one hopes, get the artists paid more promptly. And, one also hopes, without the need for a multi-year class-action lawsuit threat in the future.
Comments (1) + TrackBacks (0) | Category: IP Use
November 18, 2010

I read a lot of financial blogs and such as part of my day job, and I happened to notice this in the footer of an
ft.com (Financial Times)
article:
Copyright The Financial Times Limited 2010. You may share using our article tools. Please don't cut articles from FT.com and redistribute by email or post to the web.
Below that text are a set of links to let you twitter, dig, stumbleupon, etc the column. At least 10 different methods, all one-click options. And the copyright statement itself is pretty straight-up: distribute, link, share, but please don't steal.
In contrast to certain paywall isolationism it's a breath of fresh air to see a mainstream media outlet take a more sensible posture.
Comments (1) + TrackBacks (0) | Category: IP Use
October 25, 2010
This is an actual problem I have, and I've been unable to figure out a good answer to it, so I turn to you, my readers, for pointers and advice.
Some time ago, I made an audio recording of an author reading her own book. The recording was made with the author's knowledge and (verbal) permission. At the time, no audio version of the book existed. Since then, the book has been reprinted and an audio version of the reprint is now being sold.
Question: is my recording of her reading more like a performance recording, or more like an audio book? I don't think I can (nor do I plan to) sell copies of my recording, but I have considered putting it online for others to share. I suspect I'd be violating some copyright or other law if I did so, but I'm horribly unclear on the relationship of recordings-of-live-performances versus staged recordings such as audio books.
Comments (6) + TrackBacks (0) | Category: IP Use
September 23, 2010
...but that's OK. This is the conclusion of
a long essay in The Binary Bonsai blog
. The blog has extensive source material but the gist is that the visual representation of the character we saw on-screen as Chewbacca in 1976 was taken quite directly from an illustration for a George R R Martin story that was published the previous year.
This is an age-old debate that periodically pops up in this blog as well: if we're going to protect the creations of artists and others it's important to understand the sources and methods that go into those creations. Do I think Lucas and his film team "stole" Chewbacca and should be punished? No, of course not. But I do think they should be more up-front about the ways in which their creations are based off the work of others, and be a lot less hostile to the derivative works created by fans and others who've taken from the film's material, in much the way that Ralph McQuarrie did.
Comments (0) + TrackBacks (0) | Category: IP Use
August 20, 2010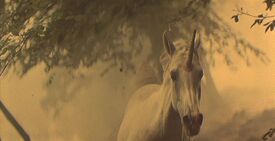 Xeni Jardin at Boingboing pointed at
an experimental film by François Vautier
that is a great example of the way digital technology is enabling
new forms of (derivative) art
.
For this project, Vautier took every frame of the film Blade Runner and laid them out on a vast plane. He then made his own short film by moving a virtual camera over this plane of images so you can see certain frames of the film, but mostly get abstract color and movement impressions. The film has a soundtrack taken from Blade Runner's score and dialog but I found that it had much more of the feel of 2001.
The work is labeled a tribute but of course it's also a derivative work and probably a massive copyright violation as it uses the images and sounds of the original. But trust me, nobody's going to mistake this for a rip-off of Blade Runner.
Comments (0) + TrackBacks (0) | Category: IP Use
August 5, 2010
A story in the New York Times from earlier this week examines the challenges of defining and educating around plagiarism for remix-culture youth. Trip Gabriel's story notes that what we might call inadvertent plagiarism is on the rise - students copy material that has no obvious author and don't feel they've done anything wrong.
An interesting point about this is that it's not another "copying is bad" story; it's a hint that we as a society may be moving to a different social model of authorship. The vast majority of plagiarism still is done by people who know it's wrong and who ought to know better, and to have been trained better. But there's also the sense, put forward in this story by ethnographer Susan Blum of Notre Dame, that some people are copying in texts in much the same way as they mash up, or in the way that songs and television shows reference each other. The standards for ownership and credit may be seen differently and students may not feel that what they're quoting is attributable material. After all, who is the author of a Wikipedia article?
Comments (0) + TrackBacks (0) | Category: IP Use
March 18, 2010
One of the music blogs I really enjoy reading is
Audioporn Central
. APC's Simon Iddol is not only a remixer but he's a zealous poster and he seems to know
everyone
in the European DJ/remix scene.
Today they've announced a remix competition, in which the readership is given a set of song "seeds" and encouraged to make their own mixes from these seeds. You then have until April 28 to upload your entry to Soundcloud for judging, and the winner gets a spot on a special EP featuring remixes by some moderately well-known names in the industry. Since this EP is likely to get dropped in dance clubs all across the continent it's a nice way to give someone who may be unknown a leg up into the scene.
Comments (0) + TrackBacks (0) | Category: IP Use
March 11, 2010
Jimmy Guterman is once again making his "The Sandinista Project" freely available for download
, at least through this Sunday at midnight. His blog post links back to his reflections on the earlier limited-time offer and some of the data gathered around it.
The notion of a sustainable business model built around "give away something and entice people to buy more" isn't new. It's something of a variant on the "give away razors in order to sell blades" idea that the shaving people, and the game console people, and the desktop printer people, etc have all used. However, unlike those models where the bit you get for free is essentially useless without the additional stuff you buy, this model is one of giving away something that is useful in and of itself, and then building on that with added content.
I'm reminded of my recent experience with the Steam gaming system. Steam's desktop client is free and it lets you easily hook in non-Steam games. But it also serves as an ad platform for Steam-supplied games, some of which are offered at very low or even free prices. I got one such game and enjoyed playing it enough to put down $10 twice on DLC (downloadable content) modules for it. In addition, I've now used the Steam search/ad engine to find another cheap ($10) game that I'm planning to try out and if I like it I'll probably throw more money at it.
My informal browsing shows that game companies are doing more and more with free demo versions of games. You give people the experience, get them interested, have them invest some time in making some progress and then see if they're willing to pay money to go further. It's an interesting model and one that might be profitably adopted in other industries.
Comments (0) + TrackBacks (0) | Category: IP Use
February 16, 2010
Steven Landsburg's blog "The Big Questions" tells the interesting story of the aborted attempt to crowdsource the work of Alexandre Grothendieck. The work in question is a series of very dense volumes of fundamental, game-changing publications in mathematics.
Grothendieck's work was originally published in 20 now out-of-print volumes from Springer-Verlag. Unfortunately, the demand for these works in the specialist mathematical community far exceeds the size of the supply of original printed volumes that remain. No problem, this is the Net age, and indeed a Dutch mathematics professor, Bas Edixhoven, had organized a crowdsourced effort to retype the works with proper mathematical symbols, typo corrections and so on.
All of which came to a screeching halt on receipt of a letter from Grothendieck himself that, while not threatening legal action, insisted that all such efforts cease. Grothendieck appears to hold the copyrights but his objections are not commercial. According to Landsburg (who admits he is also guessing) it has to do with the old man's unhappiness with how his works have been used since their publication.
I'm reminded of the story from January of last year, in which a copyright holder chose to withdraw works from circulation despite the likely benefits that would have resulted from their use. It's a reminder that not everyone sees things the same way, and not everyone cares about getting the widest possible distribution for what they've done.
ETA: the comments on the blog post contain several links with more information and a rough translation of the letter, if you're interested in more details.
(Full disclosure: Landsburg and I are casual friends and occasional verbal sparring partners. Neither of us makes any money from our blogs, though of course he makes money if you buy his book of the same name.)
Comments (3) + TrackBacks (0) | Category: IP Use
December 17, 2009
Big damned heroes, sir! (*)
This is old news but I just heard about it. MIT's faculty voted unanimously to put all their research papers online. That may not seem like a big deal outside of academia but let me assure you it's a huge deal inside the ivory towers. Professors can opt out if they want to - or more likely if they're forced to by publishers who want to profit off the publication and confuse dissemination with useful publication.
To my knowledge this is the first time an entire institution of higher education anywhere in the world has adopted this kind of policy and the fact that the vote was unanimous shows just how far the commercial constructions around scientific literature have drifted from the ideals of research, publication, and academic discourse that the researchers themselves hold to.
There are some times when I am really proud of my alma mater and this is one of them. Big damned heroes indeed.
(*) Firefly reference, for those wondering what the heck I'm on about.
Comments (2) + TrackBacks (0) | Category: IP Use
September 1, 2009
The geek news sources have been abuzz the past few days with the news that Disney acquired Marvel.
The mainstream press is focused on the financials
, of course, but I couldn't help but think about the implications of trying to find and corral all the Copyfight-related interests at play here. Marvel of course was first known for comic books but as its characters gained popularity a huge variety of other interests spun off.
I imagine many readers have seen the movies (the success of which I think were a prime motivator in the acquisition) but there are also numerous TV shows featuring the licensed characters as well as more merchandise than you can imagine. Everything from cheap T shirts and Halloween costumes to mega-million theme park rides can be found with the Marvel logo somewhere And all of those items were produced by companies other than Marvel itself, under a variety of licensing schemes, many of which overlap in one character. The company that makes the Spider Man movies is not the same one that makes the Spider Man pajamas my kids love so much. Each has some variety of licensing rights that it now will have to (re)negotiate with the Disney empire.
Marv Wolfman has an excellent post raising a number of intellectual property and competition issues. He notes that some of the existing Marvel deals are with companies like Universal and Sony, which directly compete with Disney in areas such as movies and theme parks. And as Patrick Goldstein points out in the LA Times story, Disney is a manufacturing empire with "merchandising assembly lines" that will likely bring it into cooperation or competition with a wide array of former Marvel licensees.
(props to nerdcore.de for the Mickey/Wolverine mash-up image.)
Comments (0) + TrackBacks (0) | Category: IP Use
June 10, 2009
What would you get if you took the 19th-century notion of a penny dreadful and updated it for the 21st-century iPhone? The makers of Steampunk Tales think they have an answer.
Steampunk is a pop-culture phenomenon this decade. There are books, music, and cons devoted to this movement. Since it has many roots in updated Victorian-era items it seems like fertile ground for bringing out something people from that time would have recognized as a novel, but updated to modern technological sensibilities.
Steampunk Tales is also drawing from the pulp-fiction publishing form that flourished in America in the mid-20th century. Pulp magazines back then focused on specialized audiences (westerns, horror, romance, detective stories, and science fiction were all popular pulp genres) and delivered a monthly dose of short fictions from a wide variety of authors.
In this case they're promising to deliver monthly story collections for a modest USD 2 price tag, much lower than the magazine-stand prices for the few specialty mags that survive to this day. Back in March of this year I noted that the economics of print paper distribution are horrible and getting worse, compared to e-book economics. The iPod is probably not an idea e-book platform, but it's much more widely available than even the popular Kindle and for reading short fiction it may serve well enough.
One of the things that steampunk celebrates is the "maker" culture (see for example Make Magazine) and in that spirit I celebrate Steampunk Tales' attempt to make a cross-century mash-up work. (Too bad I don't own an iPhone to read it myself.)
Comments (0) + TrackBacks (0) | Category: IP Use
June 1, 2009
The Interstitial Arts Foundation (IAF), whose event I mentioned a couple weeks ago, is putting together a new volume of fiction writing.
The book, currently called Interfictions 2 is a follow-on to their successful publication in 2007 of a work of collected short fictions that exist between the large spaces of current mass-market genre definitions.
In the blog entry introducing the book, they break down the costs line by line and ask for sponsorship. You can sponsor an individual story, cover the online costs for the electronic companion to the printed stories, or cover the expenses associated with the production of the physical work itself (printing, typesetting, etc.). You can even cover the costs associated with sending out review copies. Since the IAF is set up as a US 501(c)3 organization your contribution is entirely tax deductible.
As I've discussed before, I don't think the sponsorship (or more elegantly 'patron of the arts') model is widely scalable. It's not going to replace mass market publication anytime soon. However, it seems pretty well suited to this kind of thing - a specific project, with a strongly dedicated audience. So go sponsor something already!
(I think I'll sponsor sending out review copies because I believe that publicity creates a virtuous circle. Thus this blog.)
Comments (2) + TrackBacks (0) | Category: IP Use
May 19, 2009
"Feed Your Soul: the free art project" - free, downloadable art. Cardstock it, frame it. Just don't resell it.
The Hype Machine - an aggregator for blog discussions about music. Mostly it's a "play in browser" type experience but they link back to the original blog entries, which often have download links. In addition there are sometimes links for purchasing things you hear from iTunes or Amazon. I've been feeding my mash-up head seriously today. I'm on there as drwex.
Comments (0) + TrackBacks (0) | Category: IP Use
April 30, 2009
I've been pursuing various links in my continuing quest to find easy ways to pay for music I like. I came across RCRD LBL.com which appears to be a curated online community for artists, labels, and fans to share and talk about music. They're obviously aiming at the hipper, more online-centric crowd; for example, you can follow them on Twitter and their "Genres" page is a tag cloud that I'd bet is derived by aggregating tags artists put on the uploaded content.
Currently, all their online content - including the legal downloads - is ad-supported. Much of it is distributed under Creative Commons licenses that allow people to reuse and remix the tracks for non-commercial purposes. They seem to be operating on a sponsorship model, rather than an impulse purchse model, so it's not precisely what I was looking for but it's clearly a very close neighbor.
Obvously ad-based/sponsored sites do better by getting more traffic so in a way I am 'paying' for music I found there by promoting them and I hope getting my dear readers to go to the site and continue spreading the word.
Comments (0) + TrackBacks (0) | Category: IP Use
April 14, 2009
The Social Science Research Network
is offering free introductions to material within its now Cognitive Science Network (CSN). CSN will provide "a worldwide, online community for research in all areas of cognitive science." They will have seven e-Journals in various cog-sci areas and are offering free subscriptions until October 2009, and then $40 after that.
A handy all-in-one subscription link is available now. Generally these are scholarly journals aimed at researchers in the field, but I like to see more online journals opening up scientific publication.
Comments (0) + TrackBacks (0) | Category: IP Use
March 14, 2009
Enough people have sent me this one that I feel obliged to blog it, though I'm not sure I have anything new or original to say: "Through You" is a massive mash-up of clips from films found on YouTube. It makes for some interesting music, and the author goes to some lengths to give complete credits. Seven tracks - effectively a complete album. Pretty impressive.
Comments (0) + TrackBacks (0) | Category: IP Use
January 8, 2009
A friend of mine who's a fairly rabid Nine Inch Nails fan noted that Reznor has recently put out a lot of raw video footage from the current tour onto BitTorrent. This is in addition to anyone's ability to get a legal download of the entire new album just by visiting nin.com and giving a working email address.
Back in '07 (I have to stop writing 'last year' every time I go back into the archives) I noted that Reznor was urging people to "steal some more". My guess is that he got tired of waiting and wants to see what people will make with this material.
Comments (0) + TrackBacks (0) | Category: IP Use
January 2, 2009
The PDF of Judge Feess' ruling on the motions for summary judgment by Fox and Warner Brothers can be found online.
I was surprised at how readable-to-a-layperson the document is. It appears that Fox's claim is nothing new, that an option for buying out Fox's rights existed for years and was never exercised, and finally contains a very interesting footnote on testimony not given and why a certain lawyer's advice may have been detrimental.
Comments (1) + TrackBacks (0) | Category: IP Use
October 28, 2008
Pending approval by the court, it appears that Google has worked out a deal with US book publishers. Google published an announcement of the deal in its blog and the story has been in most of the major media.
The deal is primarily focused on books that are still under copyright, but no longer in print. Books that are in print are still to be sold as before; books that are out of copyright are still free for anyone to use.
For the big chunk in the middle, John Timmer of ars technica points out that the settlement seems to have something for everyone. Libraries get free access to the entire contents of such books. Big users and private individuals can now pay fees to get online access to individual books.
Google itself becomes a huge book-seller, with the fees from these online accesses, as well as USD 125 million in start-up money, flowing to a new entity, the "Book Rights Registry." This entity would in turn remunerate part of the fees to copyright holders, in much the way that ASCAP handles rights payments for musical works. In effect, copyright holders will make money on books that they aren't publishing, which is strangely like getting paid not to grow crops because many of these publishers deliberately let these books fall out of publication and never bothered to digitize them, even as they sat on the rights.
This also bears on orphaned works since the existence of the Registry and its potential as a cash source should cause people to step forward and reclaim abandoned copyrights. Definitive copyright ownership is a boon to many people; for example, those who want a simple way to find such rights holders and negotiate other forms of reuse.
All parties in the settlement seem to be at pains to emphasize the benefits to individuals - readers - who will be able to build their own libraries of books that otherwise they'd have to spend hours scrounging for on places like Abe Books. In addition, the large-scale digitization of such works might give a boost to print-on-demand enterprises.
Comments (0) + TrackBacks (0) | Category: IP Use
September 22, 2008
This isn't another political song remix, or even a political song parody. This is about the use of (usually American pop) songs in political ads and campaign appearances by candidates for a political party. In this case, McCain for the Republicans.
First off, we have the candidate's use of the song "Barracuda" by the band Heart, even though the band has asked them to stop. Sorry girls, that's what you get for entrusting your license rights to a blind agency like ASCAP. All the McCain camp has to do is pay the fees and away they go, right?
Well, yes, it'd be nice if they did pay the fees. According to TMZ they might not have cleared every song they used. I mean, what remixer goes through all that trouble, right?
And, really, what's an artist going to do, sue John McCain? Well, um, yes. Jackson Browne is suing McCain (and the Ohio Republican party, which apparently produced the ad in question) for using Browne's music without permission.
According to the LA Times blog post McCain has "a track record of using music without permission." This is all probably just a tempest in a teapot, but it's pretty funny from where I'm sitting.
Comments (1) + TrackBacks (0) | Category: IP Use
April 2, 2008
Neat-o-rama blog reported that students in UT San Antonio were told to come up with a "code of academic integrity in order to combat plagiarism". Apparently they then copied a chunk of their code from BYU.
Now on the surface this is a ha-ha funny story about kids who copy when they shouldn't. But the people I think don't get it here are the teachers and Neat-o-rama (though in fairness the blogs' commenters seem to get the point better than the blog itself). Why shouldn't the students copy an existing code from a university that is respected and has presumably tested and refined its code over some period of time? What's the value in inventing something new when there are good examples around?
By analogy I suspect you wouldn't find many differences in the criminal codes of the various US states pertaining, say, to burglary. The established terms and definitions are shared; the understanding of the crime is shared. The specific wording may vary here and there, but if I was going to set up a 51st state it would seem logical for me to look at and probably copy criiminal codes that have (you should pardon the term) been debugged by others.
In terms of inventive arts I don't think there are a whole lot of innovations one ought to make in putting together a code of conduct. Clarity, forthrightness, simplicity and other metrics related to the understandability of the result seem to me to count for a whole lot more than how the particular words are arranged.
It's true that one of the important parts of an educational writing exercise - as well as in the real world - is learning to acknowledge one's sources properly. And I'd bet the students didn't do that here, but whose fault is it for not teaching them that?
Comments (3) + TrackBacks (0) | Category: IP Use
February 25, 2008
"I see that politicians have a way of borrowing from each other."
On msnbc.com I found a video of a Meet the Press segment that begins by addressing the issue raised by Mrs. Clinton of whether or not Mr. Obama had plagiarized some political speech lines.
The discussion is partially about political views, but it's also got a few things to say about originality and 'plagiarism' in political speechwriting. As with so many other creative endeavors, this kind of writing does not occur in a vacuum. Rather, it sits within a stream of history, an awareness of what has worked earlier and what has failed, and it copies from the successes of the past. In some sense, speeches are copyrighted works, owned by the creators. When performed (spoken) they're also recognizable works, with added rights beyond the written texts. And yet, it makes no sense to build rigid regimes of ownership and limitation around them - doing so would weaken political discourse. But our conversation around copyright and ownership of IP has become so constrained of late that I don't see people generally willing to acknowledge this. As Obama says, we've "entered the silly season".
Comments (1) + TrackBacks (0) | Category: IP Use
February 21, 2008
A friend of mine blogged about a talk by David Wallis, whose book "Killed Cartoon" catalogs political cartoons and photographs that have been killed by newspaper and other print publication editors because of being anti-war.
The logical question, not answered by Mr. Wallis, is why not take this material on line? For me the definitive online anti-war cartoon was always "Get Your War On" which never pulled any punches. On the other hand, it never made any money that I'm aware of - according to Wikipedia, the print book version's royalties were donated to landmine clearing organizations.
Could it just be that there's no established revenue model for taking independent cartoon work online and getting paid for it? I certainly read a lot of Web comics but beyond the occasional Paypal or donation drive by the cartoonist I don't pay for any of them. Like e-zines, about which I blogged earlier this month, online comics have been around for enough years that one would expect a reasonable set of business models to have emerged.
What's holding things back?
Comments (2) + TrackBacks (0) | Category: IP Use
January 4, 2008
I wish I'd seen this in time to post it for peoples' end-of-year buying, but here you go anyway...
RIAA Radar is a site dedicated to offering enough information to make more-informed choices about your music buying, assuming you care about the Copyright Wars.
For the past 6+ years I've refused to buy new CDs retail. I buy direct from artists, I buy used, and I buy DJ white-label disks. Anything else feels like supporting the enemy. What RIAA Radar offers is a set of technological gadgets that let you make more fine-grained distinctions than I make.
For example, you can go to an album's detail page on Amazon.com, press a button and be told that the album is "Safe" in that it's not released by a member of the RIAA. Or not safe, obviously.
There are some nice features, such as a button directly on the RIAA Radar pop-up that lets you submit a correction if you find their conclusion to be in error. They also have some close links to Amazon, which may not please some people, but there's nothing stopping you using the data to take your shopping to whatever retail venue pleases you.
As with many open-source/volunteer software efforts there are some rough edges to the technology, but in general it seems to be a pretty useful gadget to have on a Copyfighter's bookmark bar.
Comments (0) + TrackBacks (0) | Category: IP Use
December 27, 2007
According to Peter Sayer's piece in PC World, Google is in the clear on its AdSense service, but the claims made by Hyperphrase Technologies against the Google Toolbar's autolink function need reexamination.
Let's see if I can unpack that a bit. Back in April of '06, Hyperphrase sued Google for infringement of four patents. That suit was dismissed in a summary judgement. Hyperphrase appealed and got a partial win at the CAFC on Wednesday of this week.
The items at issue relate to two of the patents, and the ability that the AutoLink technology has to parse certain fragments out of Web pages and turn them into links. One classic demo for this is to parse an ISBN or other book identifier out of a paragraph of text and then wrap an href around that identifier so that the identifier becomes a link to an online seller of that book.
Since this is Copyfight and not one of my interaction design lists, I'll elide the snide commentary about how thoroughly obnoxious this feature is, both from a presentation point of view and from the point of view of asserting control over the browsing experience. OK, maybe I won't totally elide them. This is relevant because astute readers may remember an old Microsoft feature called "SmartTags" that did something substantially similar and was roundly thrashed by users and reviewers who hated it. Well, it turns out Hyperphrase sued MSFT back in '03 over SmartTags and had their claims summarily thrown out back then.
Some people are slow learners, I guess, or just really persistent.
Comments (0) + TrackBacks (0) | Category: IP Use
December 18, 2007
Just over a year ago I posed the question What Does IP Have To Do With Who Directs "The Hobbit"?
Today, Ain't It Cool News is reporting that "Team Jackson, New Line, and MGM have made nice" and the Hobbit movie (and a sequel) are going to go forward. The press release doesn't mention Tolkien Enterprises, though. I wonder what role they played in this.
Comments (0) + TrackBacks (0) | Category: IP Use
December 17, 2007
Emma Bull, herself a writer, blogs that the writer's strike "isn't a copyright issue." I think she's thinking about something else, because this sure looks like a copyfight issue if ever I saw one. The issue here is that the writers have no rights. They signed away all those rights and now they're in the (extremely weak) position of demanding things on the basis of fairness and the (somewhat stronger) threat of withholding future works.
She also links to a couple of interesting items. One a video from an actor noting that their contract comes up in June and strongly hinting that they'll be taking the Cartel to the mat over these issues.
Over on United Hollywood, there's an announcement that the WGA will demand individual negotations with movie production companies. Possibly they think they can crack the Cartel this way, or maybe they believe the AMPTP is adding an extra layer of intransigence. Not unlike, say, the RIAA or MPAA. Not that I'm of the opinion that these organizations suck large hairy rocks, or anything.
Comments (0) + TrackBacks (0) | Category: IP Use
November 29, 2007
As I wrote a couple months ago, Robert X Cringely has something of a significant interest in the ongoing demise of Burst. The company has gone from being a tech innovator to a shell that's suing major players in an attempt to recover something. A couple years ago, Microsoft bought patent licenses for $60 million. Apple, potentially a much bigger violator, decided it would rather fight.
Apple and Burst couldn't come to license terms and Apple sued. Last week, carefully hidden in the pre-Thanksgiving rush, the two sides announced a settlement for a mere $10 million. Cringely's 22 Nov column covers the settlement from his own particular angle.
Cringely points out that the timing of the settlement is odd and seems to have been intended to make the story go away quietly. He may be right. I did a quick check of sites like ars technica and CNET, which have covered the Burst story in the past. None have stories up about the settlement, even though I gave them a couple days to catch up.
The next question is why such a small sum - given Apple's dominant position in the digital media selling business it might have been possible to sue them for hundreds of millions in claimed infringement. Cringely also points out that it's odd for companies to downplay a settlement to this extent. Usually at least one side wants to claim public victory.
One possible clue may be the decision earlier this month to dismiss 14 of the Burst patent claims on the basis of "obviousness." Patent lawyers are still trying to figure out what to make of these new standards and Burst may have feared that even though the judge was willing to let the case go forward on the remaining 22 claims, those claims might have been knocked out on various appeals leaving the company not only with no settlement but with no valid patents.
In essence, litigation is always a risky maneuver and Burst may have decided the risk was too big so now was the time to walk away with what they could get.
Cringely's theory is that Burst is trying to clear the decks for its next move, which will depend on issuance of patents covering DVR technology. Burst agreed not to sue Apple on the basis of those patents, which makes TiVo the obvious next target. I guess we'll have to wait for those patents to see what use can be made of them.
Comments (4) + TrackBacks (0) | Category: IP Use
November 5, 2007
Every so often I like to prop for various online sites that are trying to open up scientific content. PLoS, the Public Library of Science, is probably the best known.
Today I want to point you to "Many Eyes", an IBM-sponsored site for the free sharing of data visualizations. Data viz is a long-standing hobby of mine. As an interaction designer, much of the problem space I work in comes down to getting people to notice the right things at the right time, usually from a visual representation.
Many Eyes is still labeled "beta" but they appear to be trying to do a whole lot of things, including providing community features and tools for participants to create new visualizations that are organized into topic hubs. They list their goal as
to "democratize" visualization and to enable a new social kind of data analysis.
(Full disclosure: one of the main forces behind Many Eyes is Fernanda Viégas, whom I knew back the Media Lab days.)
Comments (1) + TrackBacks (0) | Category: IP Use
October 30, 2007
A couple of CNET items this week covering different aspects of the NBC vs iTunes dust-up.
First, Tom Krazit has a juicy blog entry in which he claims that "NBC wanted a cut of iPod revenue." He's reading mostly from a tip in Variety, the industry trade rag. Apparently, NBC really wanted "variable pricing" - a code phrase for 'charging more for popular items'. When they couldn't get that they reasoned that if Apple was going to use cheap downloads as an enticement to sell more iPods then they ought to get a slice of that pie instead. Yeah, right. I'm sure you can get Jobs to talk about that... oh, maybe right after you get the television set manufacturers to give you a cut of their revenue.
The second piece, by Greg Sandoval, takes a kinder look at NBC's hulu.com download site. He does note that it has a silly name, too few shows, and not much else. But Sandoval seems to be willing to grant that there's potential in the site. The big points seem to be "easy navigation" and "high quality" streams. Like, y'know, you'd get on iTunes. It also lacks a back catalog for people wanting to get into ongoing series. Like, y'know, you'd get on iTunes.
hulu is also free. Not even an ad to spoil the viewing experience. So NBC is spending a lot of money, or maybe it's getting money from MSN, AOL et al who are carrying hulu content. And they're not getting any revenue from downloads. Like, y'know, they'd get from iTunes.
Clearly I'm not fit to be a Cartel executive.
Comments (0) + TrackBacks (0) | Category: IP Use
October 25, 2007
Comments (1) + TrackBacks (0) | Category: IP Use
October 18, 2007
Attributor, which I wrote about last month, has put out a study demonstrating its software's ability to find and match content. The ostensible point of the study is to show how recipes from popular cooking sites get copied around, and the study got a big writeup by Jennifer Guevinin the CNET blog.
The gist isn't terribly surprising - recipes get copied around a lot. Anyone who has ever been in the restaurant business knows that innovations are often quickly scooped up and duplicated. I've known chefs to dine at competitor's places while in disguise, to plant employees into rival chefs' kitchens, and other dirty tricks. So copying a recipe that someone posts on the Web is not a big shock.
There is real money involved here, in that some sites charge fees to access online recipes and many sites depend on traffic. If a copy of a site's recipe gets higher rankings on a Google search then it may divert traffic from the originator. All of which brings us back around to the question of what constitutes fair use. As I noted in the original discussion of Attributor, one of their major claims is to provide a platform on which such conversations may be constructed..
Recipes are particularly tricky to think about, as they're combinations of a fairly limited set of ingredients in fairly standardized ways. If I'm going to whip egg whites for my cake I'm likely to do it in one of about four ways, all of which are well-known. There are good physical chemistry reasons why I have to whip the whites and then fold in other ingredients - I can't simply reorder the steps. It's pretty clear that a simple list of ingredients isn't protected by copyright. Even if I find a new combination of spices to make my cake amazing, just listing that combination isn't enough to qualify.
Beyond that, cooking is very much a derivative art. Recipes and techniques get copied all OVER the place. Chefs learn their trades through long apprenticeships and often start by making close copies of things they learned from their mentor chefs, but with their own variations added. Attributor may be doing a good job of showing off its technology here but they're not adding anything to the discussion about what is or is not fair use of a recipe.
Comments (2) + TrackBacks (0) | Category: IP Use
September 27, 2007
Comments on my post about CreateSpace led me to look at lulu.com. Another PoD organization, it also features non-exclusive licensing and is more focused on books and a "global marketplace" (whatever that means). It doesn't have the Amazon tie-ins. On the other hand you're not losing 45% of your gross to the Amazon structure either.
lulu claims to distribute through "60,000 retailers, schools and libraries" which sounds impressive but is really a tiny number when spread out even across the English-speaking world, let alone globally. Having a copy of your book in a school or town library isn't likely to do much for your sales or name recognition, either. lulu's manufacturing costs seem (at first glance) to be even higher - 100 copies of a 400-page paperback come in at just under USD 11 per book.
A FoaF did a monetary breakdown of the CreateSpace costing for various media and it comes out to nearly unworkable, especially for books. The price you'd have to charge end customers would put you at a severe disadvantage when compared with standard preprinted publications from known names. What ever happened to PoD being cheaper?
Comments (4) + TrackBacks (0) | Category: IP Use
September 26, 2007
Self-publishing and vanity publishing have been around for almost as long as the book has been with us. Back in the early enthusiastic days of the dot-com bubble there was a lot of talk about print on demand (PoD) being the next great thing. Inventory costs and the Reagan-era tax law changes on inventory depreciation more or less killed the backlist and midlist publishing business.
Amazon brought that back with its winning bet on the long tail but still PoD eludes us. If you want to buy a book, it needs to be there because someone printed it in anticipation that you'd buy it (or download it). Or does it?
Createspace looks like it's out to change that by making book, DVD, CD and video publication on demand possible, and maybe even cheap and convenient enough to appeal. As an Amazon company they're hooked into a big marketing and search machine - if I want to write about intellectual property issues and have people on Amazon find my book when they search, this may be the way. (No I'm not writing a book, I promise.)
In addition, Createspace is prominently featuring a "you keep the rights" slogan on its front page. Of course the devil is in the details, but from my fast skim it appears you keep the essential rights and the company gets rights to reproduce your work because they need to do that after they receive a customer order.
I'm always concerned about what the experience is of the person using a service and it appears that from the customer's point of view, Createspace will be invisible. Just like ordering from any other Amazon merchant, I place an order, pay (including Amazon's commission), and stuff gets downloaded or shipped to me. Could be a nice win, even if it's not earth-shaking.
Comments (82) + TrackBacks (0) | Category: IP Use
August 24, 2007
Why watermark files in a non-DRM way? Possibly because you can build an ad-supported business model around the data watermarks return to you.
This interesting claim was put forward earlier this month by John McBride on ars technica. He points to a deal between Microsoft and Activated Content Corp. to license some of MSFT's non-secure embedded data technology inside music files. These data can identify what the song is and may even be able to trace its history.
So where's the ad opportunity? For person-to-person sharing there's an obvious "people who like A also liked B" scheme. If you share my musical tastes perhaps you'll also share my interests in movies, cars, fast food, etc.
For situations in which a tune is released by or through a commercial outlet the opportunities are more direct. If I show up with a copy of a song that was given to fans via something like a newspaper give-away, then perhaps that newspaper's competitors would like to entice me to switch? Or a tune offered as a free cell-phone download would give you a good clue as to which cell provider has my plan, with the possibility to market additional or competing cell services.
Would something like this work? Probably. Like any other marketing campaign it'd hit some wrong people and some right people and be sold and judged based on its success rate. I can't say that this is precisely what Activated Content has in mind, but I agree with McBride that this kind of thing is definitely coming.
Comments (0) + TrackBacks (0) | Category: IP Use
August 21, 2007
According to Eliot Van Buskirk on WIRED's Listening Post blog, the MP3s that Universal Music started selling this month without DRM encumbrances will contain watermarks. The data in the watermark is per-song, unlike Apple's per-user identifying metadata. Also unlike Apple, the watermark will be embeded in the tune itself, not attached via additional data.
Wile Van Buskirk is quick to assure readers that the watermarks aren't personally identifying, the more relevant question is "so what?" It's unclear to me what Universal hopes to accomplish here. Statistical sampling of songs found on P2P networks and sharing sites might give some indication of whether more of those copies are coming from MP3 purchases or ripped CDs. But, as Eric Bangeman points out, there's a big unknown here, which is the course of propagation. If I sample 100 copies of a shared song and find that 90 of them have no watermark I can't thereby assume that 90% of shared music is coming from CDs. It's possible that all 90 of those copies were from one uploader who happened to have good bandwidth that day and so most people who asked for that song got a copy from him. Without a good chain of custody you can't say much about what a per-song watermark reveals.
Of course, simple numerical logic never dissuaded the Cartel from doing whatever it had its collective mind set on. Universal may have already decided to use this test as a way to make a case against DRM-free music and the actual numbers will be made to show whatever the pre-conclusion is. I guess we'll wait and see.
Comments (0) + TrackBacks (0) | Category: IP Use
July 30, 2007
Mahalo is a new "human-powered search engine," which means they hand-craft pages on popular search topics. Each page contains a mixture of tips, how-tos, and links. In a way it's kind of like wikihow on steroids, with less instructions, prettier graphics and often higher quality info and off-links.
They've just published their alpha version of the "How to Download Free Music" page. It features a prominent warning about copyrights and a link to the RIAA right at the top.
Much of the early page info focuses on MP3 Blogs, but if you scroll down there's detailed information on torrents, including how to install and configure clients, how to get around firewalls, and even warnings about honeypots and TorrentSpy. All in all one of the most extensive and best-written pages I've seen yet from Mahalo.
(Full disclosure: at least two of my friends work for Mahalo but I have no financial stake in the company and neither of them wrote this particular page.)
Comments (2) + TrackBacks (0) | Category: IP Use
July 23, 2007
The NY Times has a very nice piece on the musician currently known as Prince. It discusses the artist's work in taking control of his career, his music, and how he's using many highly unconventional channels to connect with his fans. If there's a model for how to stay rich and popular in the 21st century as a performing/recording musician, Prince just might be it.
Pareless's piece notes that Prince's career is entering its third decade, a time when most pop performers have long-since been relegated to the "interesting historical relic" category. Prince is still wildly popular, playing to sell-out crowds pretty much everywhere. He's done some pretty inventive things, not least of which was cutting a deal with the British paper The Mail on Sunday to publish his "Planet Earth" CD as an insert. Starting next month he'll play 21 shows (all sold out it seems) at which the ticket price includes a free copy of the CD. These are not tiny clubs, mind you. These are 20,000+ seat arena shows. He did the same thing in 2004 for the "Musicology" CD.
These moves are giving the established industry migraines. Retail outlets are screaming. Pop chart compilers, caught by surprise in '04, changed their rules so they don't have to count the 400,000+ copies of "Planet Earth" Prince will sell next month in their computation of "top selling" CDs. This is, of course, a crock since fans paid money and got a CD. Sony Music had a similar hissy fit and decided not to release "Planet Earth" for retail sales in the UK after the giveaway.
It's not the first time Prince has had a public spat with a record label. He's accused his labels in the past of holding back music he wanted to release and had a big blow-up with Warner Brothers Records in 1996. The quintessential name change for which he's jokingly known ("the artist formerly known as Prince") occurred because "Prince" was under a contract to a label. Once that contract expired he picked up the name again.
I'm not personally a fan of his music nor of his stage shows. But I continue to bang the virtual drum for more artists to explore more ways to connect more music to more fans and you have to admit this man has gone a long way toward making that happen.
Comments (2) + TrackBacks (0) | Category: IP Use
May 31, 2007
Comments (2) + TrackBacks (0) | Category: IP Use
May 22, 2007
"The public domain is a disgrace to the forces of evil."
If you think the sentiment is a little oddly expressed, just wait until you watch the video. Go on, I'll be patient. It's ten minutes, but really worth your time.
The original posting of A Fair(y) Use Tale comes from the Stanford Law School's Center for Internet and Society. The creator... or should we call him collector? Professor Eric Faden of Bucknell University covers the basics of copyright law and fair use in the US, through a carefully assembled montage of snips from Disney.
Be sure to go back and read the FBI notice at the front, if you didn't get it the first time.
Comments (5) + TrackBacks (0) | Category: IP Use
May 7, 2007
Back in February there was a bit of a scuffle because the BBC had, among other things, decided to use a Microsoft DRM suite to lock up certain of its content downloads. At the time the BBC Trust, their oversight body, promised a more thorough review and further decisions.
According to a comprehensive piece on Ars Technica, those decisions are now out. The Trust had to negotiate a complex maze of ownerships while balancing Cartel desires for absolute control (e.g.a proposal to eliminate downloads altogether) with clear viewer desire for un- or at least less-fettered access.
Reading Timmer's piece as well as the source BBC Trust announcement, it appears they've agreed to split the baby. Some things are not going to be available for download, some will have time-locked short use DRM, and some things will have more relaxed controls. The Trust also agreed to revisit at least some of its decisions in two years to evaluate how they're working out.
The Trust also admitted that public respondents were overwhelmingly opposed to a platform-specific DRM system, such as Windows Media. Despite that, the system remains, but with a promise to revisit the issue every six months. Clearly the Trust is aware of (and seems to be in negotiations with) platform-neutral vendors such as Real. But for now it's WMV or nothing, so WMV it is.
Comments (0) + TrackBacks (0) | Category: IP Use
May 1, 2007
Readers may remember that I've pointed at PLoS, the Public Library of Science, from time to time in this blog. In an earlier life I was a scientist and a researcher, and I strongly believe that science works best when its results are freely available for wide public dissemination, use, and scrutiny. Apparently the noted science publisher John Wiley & Sons does not share this sentiment; they'd rather lock up the science and have people pay high prices to look at it -- have you seen journal subscription fees these days? Dear gods.
In this specific case, JW&S are asserting copyright in a table and graphs, not even a whole publication. This raises some questions about what constitutes fair use in scientific publication.
As reported by Dave Munger in Cognitive Daily, JW&S sent a cease-and-desist letter to a blogger compiling information about antioxidants in fruits. She had used one table and one figure, then removed them in response to the letter. They're back now in part because the blogsphere objected, but all JW&S did was grant specific permission, not admit that the category of figures is fair-use-able.
Munger delves into the issue, and comes up with the classic "it depends"; don't all questions about copyright and fair use end that way? There really don't seem to be any good guidelines on whether a figure from a journal article is a copyrightable entity in its own right (as a photograph would be) or whether it's more like an excerpt, for which there are well-known fair-use rules.
Unfortunately, his proposed solution - recreate the figure from scratch - doesn't really avoid the problem he thinks it does. A figure created in this way is pretty clearly a derivative work, since it's derived from the data and figure in the original published article. As a derivative work it's still subject to the restrictions of copyrights and the questions of fair-use exemptions still apply.
EDIT: The blogger in question, Shelley Batts, added "See the current story in The Scientist for more info on the case. http://www.the-scientist.com/news/home/53177/)
Comments (4) + TrackBacks (0) | Category: IP Use
February 15, 2007
That enough initials for you? The reasoning behind the decision is long and complicated, and no one is completely happy with the situation. If you want all the details, go listen to the BBC's Backstage podcast explaining the situation. What it seems to boil down to is nobody wanting to, or being able to, drain the swamp of ambiguous rights, partials ownerships, and uncertain licensings that surround the BBC's massive content and performance archives.
In an attempt to build an umbrella over the whole mess that would permit some kind of content exposure without massive groundwork, the BBC put out a new "iPlayer" software that requires the person to have Microsoft DRM. They make the argument that they evaluated a number of open standards and found nothing that met their needs. So given a choice between stasis and a limited solution they picked this limited one.
If there's a bright spot in this story, it's that the BBC Trust, which oversees the various Beeb operations, has only permitted this as a temporary solution and "...will require the BBC Executive to adopt a platform-agnostic approach within a reasonable timeframe." Let's hope that open alternatives can meet the eventual challenge.
Comments (2) + TrackBacks (0) | Category: IP Use
February 5, 2007
Comments (0) + TrackBacks (0) | Category: IP Use
November 27, 2006
Forgive me, this is a little bit convoluted. I don't really follow the entertainment news, but I do read comics. So when a popular Web comic like Dork Tower goes out of its way to lambaste a particular bit of pop news I figure I should see what all the foofawrawr is about.
Near as I can make out, Peter Jackson was expected to make a movie of The Hobbit for New Line Cinema. No big surprise there - he made a kajillion dollars (about USD 3 billion, from public reports of the global box office take) doing fabulous movies of the three Lord of the Rings books. He is particularly beloved by many fans who felt it only natural he be brought back to direct The Hobbit, a prequel to the LOTR story. So far, so good.
Then on the 19th of this month Jackson's letter was posted on a major fan Web site indicating that he would be off the project that potentially involves both The Hobbit and another prequel movie. Apparently this is due to the ongoing dispute between Jackson and New Line Cinema over income from merchandising on the LOTR films. It makes a certain kind of sense - you don't want to get into another complex and long business arrangement with someone that you're going to court against.
So what does all this have to do with IP? Well, it turns out that New Line don't actually own the rights to make these films. Those rights are held by an entity called "Tolkein Enterprises", a company formed in 1976 by producer Saul Zaentz. That company leased the rights to New Line, and lookee lookee, that lease runs out in less than a year.
This may matter because Zaentz himself is a Peter Jackson fan. Some weeks before this all erupted he gave an interview in which he is quoted as saying that The Hobbit "... will definitely be shot by Peter Jackson." Although he hasn't commented recently, fans are interpreting his remarks to mean that he would not be willing to re-lease the rights to New Line if Jackson was not involved. My guess is that the contract probably has some clause that says the rights will auto-renew if the movie is in production.
So this is how the dominos fall: New Line is under pressure to start production on the movie due to rights, but doesn't want to settle quickly with Jackson on the merchandising suit. So they'll probably start production with another director and piss off 80% of their fan base.
Idiots.
Comments (2) + TrackBacks (0) | Category: IP Use
November 22, 2006
Under the tagline "we are smarter than me", an online collaborative book project has opened itself to public participation.
The draw involves asking people to collaboratively write a book with "authors from MIT, Wharton, and thousands of professionals from around the world." Visitors are invited to become authors in the Creative Commons-licensed project.
The project's goals are lofty - to incorporate the experiences of a potentally large distributed set of contributors. As someone who has edited a conventional book (in which selected authors are each invited to submit a chapter) I can say the amount of overhead this is going to involve will likely be huge. Automated tools (from email/chat boards on up) can help only so much. To some degree this is mitigated by appealing to potential co-authors from a likely limited and dedicated set:L MIT Sloan and Penn Wharton faculty, students, and alumni. To help further the book project is relying on a technology (wiki) and structures of organization surrounding that technology that have shown some past success. The project has a publisher (Pearson) lined up, and a plan to distribute any royalties as charitable donations to organizations selected by the authorial community.
My sense is that in terms of community, infrastructure, and process, this effort is unlikely to break any new ground. The real question, as posed by the site's FAQ, is: "whether a community of authors can write a compelling book better than individual experts." That's an interesting question to test and I wish them success.
(Full disclosure: way back in the dark ages, Sloan Professor Thomas Malone, one of the organizers of this project, worked on some projects to which I minorly contributed.)
Comments (0) + TrackBacks (0) | Category: IP Use
October 31, 2006
Neil Gaiman's blog entry today is an earnest attempt to get writers (and by extension any of us with intellectual property we care about) to put instructions into our wills relating to that IP.
The prompt for this is apparently the fact that the recently deceased writer John M Ford failed to leave such a will and as a result the status of his literary works is uncertain. Since the multiple changes to copyright law in the last century extended IP rights well past the death of the original author, Gaiman's advice is very sound. If you care about who gets to reinterpret, republish (or keep from publication!) or otherwise handle your creative output after you're not around to do it, leave legally binding instructions, dammit. This especially includes situations where people would like to release their works after they're no longer able to personally profit from them. By default if you don't specify, then nobody gets to do anything.
Gaiman also includes a link to a simple will (in PDF form) written by a lawyer who is also an author. This file is intended for direct use or as a template for US-resident creative types who care about these issues.
Comments (1) + TrackBacks (0) | Category: IP Use
October 17, 2006
The Web site War of the Words is releasing a week-by-week 'documentary' of the '101st Fighting Keyboards'. The Flash movie chronicles the post-9/11 rise of the hawkish right-wing blogging community, largely in their own words. The film is an obvious parody and uses limited quotes from the published blogs themselves. My guess is that this is standard protected activity, even down to the use of cartoonish voices to read out some of the quotes. it does raise the question in my mind of whether someone's blog can be said to make taht author more of a public figure and thus subject to different standards for torts such as slander or libel. (Watch the trailer)
Comments (0) + TrackBacks (0) | Category: IP Use
August 10, 2006
PLOS, the Public Library of Science is by many measures a great success. Contrary to naysayers its online journals are well-respected and often cited (which is the real measure of currency in academic research).
Their latest announced project is PLOS One, a "forum" for publication in science and medicine. The nearest I can do to summing up the proposal is that it looks like a peer-reviewed collaboratively authored science blog. Obvious competitors are general purpose high-quality online science publications such as Scientific American, but these have heavy editorial control and limits. It will be interesting to see if the author-driven model can succeed as well as PLOS's more traditional journals have.
Comments (3) + TrackBacks (0) | Category: IP Use
June 15, 2006
I got a call earlier this week from a CEO of a startup company that finds itself being harrassed by patent trolls. In particular, they're ready to go to market with a product but are hesitant to do so because of threats of patent infringement lawsuits. So they're looking for prior art as a potential counterweight - essentially to say "if you use that patent against us we'll get it invalidated." In this case, they came across some Web pages I threw up after a workshop I organized nearly 10 years ago. Such pages themselves aren't definitive prior art, but they record the names of people working in the area back then, and one can hope that such people had more formal publications that would make good prior art.
I tried to help out as best I could, mostly by giving likely places to search for such publications and the names of some people I know who were publishing in the target domain. I asked him to call back and keep me apprised of how things turned out.
On the one hand, this is sad because if patents actually required proper citations and searches of prior art before issuing we'd have a lot fewer crap patents to drag down innovative startups. On the other hand... wow, someone actually read that stuff I took the time to make back then. Maybe I helped a bit. Cool.
Comments (1) + TrackBacks (0) | Category: IP Use
May 25, 2006
A friend pointed me to The Institute for the Future of the Book because he's currently participating in the discussion around the creation of GAM3R 7H30RY by McKenzie Wark. I've just begun to explore both the site and the book project, and I'm obviously coming late to the process.
It appears to be an ongoing publication by Wark of his book, which happens to be on the subject of computer games and their potential for use as allegories to things in society. Unlike other versions of "publish online" that I've seen, this is much closer to "publish the manuscript online" and solicit readership, feedback, and commentary.
Writers, particularly new ones, are often encouraged and bouyed up by physical writer's groups, in which people co-critique works in progress. Some writing workshops/groups also include lectures from established authors and related well-known people in publishing. In SF/Fantasy, the Clarion SF&F Writers' Workshop is well known and has graduated a number of folk who have gone on to great success.
So, can this model work online? I'm dubious. One of the things that makes a good writers' group, and that makes Clarion the success it has been, is a rigorous screening process. You get into these things not just by having good intentions or a lot to say but by having valuable experience and insights to contribute. It's unclear to me how one filters the mass audience of the Web into something resembling useful wisdom.
On the other hand, perhaps a workshop is the wrong model. Maybe this is more like the writing of a massive wikipedia entry on games and game theory. One person writes most of it, but the audence participates in the edit and refinement process? It seems like that model might produce something more useful.
Anyway, check it out.
Comments (5) + TrackBacks (0) | Category: IP Use
May 19, 2006
Somehow I missed the existence of the Music Genome Project. This brainchild of Tim Westergren, a composer and graduate of Stanford's Center for Computer Research in Music and Acoustics. The infrastructure for the Pandora project was built by Westergren's dot-com company, Savage Beast.
As its name suggests, the Music Genome Project is an attempt to catalog hundreds of attributes of music. The technical infrastructure is there to support the human work of this cataloging - no software exists that can do this work because we don't know how to teach computers to analyze music to the depth that we can teach them to analyze, say, text. And now there is Pandora, a way to collect people's notions of their favorite music and, using the musical genome, recommend new things to them. The process is automated - you start with an artist and the system plays something (usually by that artist). You give it a thumbs-up/down response and things go from there. You can guide it at any point, giving more artists to add to the mix, asking for explanations of why something is playing, etc.
Past attempts at this sort of thing have tried to use social navigation techniques (most familiarly seen these days in places like Amazon where you get told "people who liked this also liked..."). These techniques deliberately attempt to distance themselves from the qualities of the items that are linked. If you get two country-and-western artists, it's not because the system itself knows anything about C&W - it's beceause the humans using the system know about it. Pandora takes just the opposite approach. If it works at all, it works because humans (mostly composers and musicians) have painstakingly recorded a tremendous amount of knowledge about what makes music be music.
I can see I'm going to lose a lot of hours to this thing. Oh, and did I mention it's shareable? You create a station and share it. They have licenses to stream music inside the US, and depend on you entering a valid US zip code (which might be secretly correlated with your IP address for all I know). The free version is ad-supported, or you can pay money for a no-ads version.
Comments (9) + TrackBacks (0) | Category: IP Use
May 5, 2006
Comments (3) + TrackBacks (0) | Category: IP Use
April 4, 2006
A new movie is set to appear at the end of this month. Called Awesome... I Shot That (or Awesome... I Fuckin' Shot That - not sure which title is correct), the movie is an edited compilation directed by Adam Yauch, one of the Beastie Boys, of the returns from an experiment in audience participation.
The rappers handed out fifty video cameras to audience members at their October 2004 show in Madison Square Garden. The result is another in the genre of "authorized bootlegs". And I'll probably go see it.
Comments (1) + TrackBacks (0) | Category: IP Use
March 16, 2006
Back in December, I urged Copyfight readers to go participate in the effort by author Diane Duane to connect her desire to write a particular novel with the audience that wanted to see that novel come into being. Today I got a very pleasant letter from Ms. Duane indicating that many of you did go and vote and that the project is moving forward. Here's a bit more news.
The project has grown its own Web site (http://www.the-big-meow.com) so that the original Blogspot log can be used to discuss how the project is going, in best blog-introspective tradition. The novel itself is also taking shape, with Chapter 1 appearing a couple days ago. If you'd like to keep track of this as it goes along you can email the-whisperer@youngwizards.com (put SUBSCRIBE in upper case in the Subject) to get onto a notification list.
I'm glad to see the project is getting started and it hope it turns out well for both the author and the readers. Like any new experiment there's always a significant risk of failure but without such experimentation we'll never get anywhere. Certainly the large publishing houses and the music Cartel aren't going to drive this bus.
Comments (0) + TrackBacks (0) | Category: IP Use
March 15, 2006
A Copyfight reader pointed me to a Slate story on digital thespians. Epstein talks about two kinds of digital creations: wholly new 'synthespians' as well as digitized representations of actual actors (Tom Hanks for Polar Express; Sean Connery for the From Russia with Love game). Although the technical hurdles to such captures remain quite large - especially if your goal is true-to-life, fool-an-audience reproduction - the reader's question was different.
To wit: what rights do you purchase/license/contract for in creating such a reproduction of a real person? Rights to the "likeness?" Performance rights? Do either of these cover things the actor never physically did or said? Is there an exclusivity clause? There are clearly some issues around the ownership of a character, if that character has appeared before (e.g. Connery's Bond) but usually the character rights reside with the studio. But if you want the Connery Bond instead of a generic James Bond you also have to incude Connery in the deal, as well as whatever studio or estate has the Bond character rights.
IANAL, but I'm hoping some of my readers are or can point me to resources from people who've actually worked in this area.
Comments (0) + TrackBacks (0) | Category: IP Use
February 22, 2006
(now we see how old our readers are by whether or not they know who Bill Graham was)
John Borland reports for CNET that entrepreneur Bill Sagan has digitized and is Web streaming his vast archives of live shows. This is an important piece of rock history, captured in an era when bootlegs were tapes and fans toured along with bands such as the Grateful Dead and Jefferson Airplane. The archive will begin featuring video later this year, much of it never-before-seen footage. The service is fairly new, but apparently has hit home with listeners. Excuse me while I go set my player pointer.
Comments (0) + TrackBacks (0) | Category: IP Use
The NYT updates the story of the "Lazy Sunday" sketch: after finding new life for Saturday Night Live in a mock rap segment that spread "virally" far beyond the television sets, NBC sent out the copyright squads. They sent cease-and-desist letters to hosting sites such as YouTube, whose copy of the video had risen to the top of a Google search.
Julie Summersgill, a spokeswoman for NBC Universal, said the company meant no ill will toward fan sites but wanted to protect its copyrights. "We're taking a long and careful look at how to protect our content," she said.
...
Several online commentators noted that NBC's response to YouTube, while legally justified, may have been short-sighted. The online popularity of "Lazy Sunday" has been credited with reviving interest in "Saturday Night Live" at a time when it is in need of some buzz.
I'm sure NBC lawyers need no reminding that unlike trademarks, copyrights do not need to be policed to retain their validity. Instead, NBC seems to be shutting down its own best advertising.
Comments (0) + TrackBacks (0) | Category: IP Use
December 29, 2005
The Washington Post studies Used Medical Devices Being Sold on EBay:
Consumers can buy and sell almost anything on eBay, the giant online auctioneer -- including a used tube designed to be inserted into a patient's jugular. ...

EBay Inc. says it is not its role to oversee the buying and selling of such devices on its service. "We don't take responsibility for items sold on the site," said company spokesman Hani Durzy. "We're a marketplace."

That means buyers and sellers of reprocessed single-use medical devices on eBay operate largely under the radar. In many cases, there is no certain way of knowing where sellers obtained such used medical devices and no sure way of knowing who bought them, interviews and records show.
Those of you who have been watching this space will recognize the divergence from eBay's intellectual property practice, where participants in a "Verified Rights Owner" program can get expeditious removal of listings merely by registering and reporting claimed infringements of their trademarks or copyrights. So Mars Candy can stop the sale of M&M-patterned pillows with a letter, but eBay is just "a marketplace" when it comes to percutaneous lead introducers and biopsy instruments.
Now I'm not saying there's anything wrong with the sale of refurbished medical equipment, provided it's properly checked and sterilized by its purchaser, nor that there's anything right about the sale of pirated movies. There's just something strange about a system that gives a market more incentive to police pictures than pacemakers.
Comments (1) + TrackBacks (0) | Category: IP Use
December 16, 2005
Google has added extra info at the top of its search results for identified artist/band names, CD titles, and the like. The search engine has been doing similar things for other identifiable search tokens such as phone numbers for a while. Music searching, while popular, is often less distinguishable from regular search keywords. The links Google provides include aggregated links to big-name music sellers such as Amazon and iTunes, as well as related sites (artist news, photos), and a link to the specific music search engine http://www.google.com/musicsearch.
Mostly what I expect is that this will mean the rich get richer, as Google will drive sales to the big-name online sellers, though they do include a link for any music seller to request to be listed. There does not appear to be a comparable way for artists to get listed - presumably Google wants them to continue buying Adwords.
Comments (1) + TrackBacks (0) | Category: IP Use
December 15, 2005
An AP story today (here on BusinessWeek Online) tells of Visto Corporation, a startup company, going after Microsoft with a patent infringement lawsuit over mobile email technologies. The suit is apparently based on intellectual property that Visto got in a deal with NTP. According to the story NTP has licensed its winning patents to Visto and has taken an equity stake in the startup.
Microsoft's forays so far into the mobile email market have been tentative, probably because the field is changing so rapidly and Microsoft is still working out its strategy. Visto is also publicly charging Microsoft with the kind of "bundling" that got the software giant in trouble with antitrust regulators in the US and Europe, though it's not clear if these anticompetitive claims are part of the actual infringement suit or just Visto attempting to sway opinion.
Comments (0) + TrackBacks (0) | Category: IP Use
December 13, 2005
An alum pointed me to an article in the online UCBerkeley News that details the school's attempt to forge a patent policy "in the public interest." As I've written before, there are some cases in which IP rights can come into conflict with what we might consider basic human rights, such as access to life-saving medicines. What this policy seems to focus on is not the issues of what to patent or whether or not patents should happen - issues that organizations such as the FSF have argued over. Instead, their focus is on the licensing - what do you do with the patent once you have it.
The school, a public institution, does not have the overriding drive that corporate patent holders do to maximize profit. Certainly there are costs and expenses to be paid and Carol Mimura, currently heading the office of intellectual-property management for Berkeley, seems well aware of that. However, for the past three years the school has attempted to balance its role as entrepreneurial enabler with a role as a responsible social agent. The article details ways in which what they call "the full spectrum of IP-management strategies" has been deployed to produce win-win situations.
Berkeley is famed for leftist/socialist leanings and that will doubtless color how some people read their initiatives. I, however, am heartened to see an approach that is not rejectionist towards the intellectual property system, but rather attempts to use it to serve a multitude of beneficial ends. I think that was what the Constitution's framers had in mind when they set patents and like into the original text.
Comments (0) + TrackBacks (0) | Category: IP Use
Robert X Cringely's column looks at two approaches to a "media storage locker" - that is, a company-hosted server on which people or organizations can place media for later download or streaming. The locker concept comes from the theory that there's a key supposedly held by one person and since only one person is accessing the uploaded media it's not a copyright violation. There's also a few serious differences between lockers that store-and-download versus streaming content that never finalizes on the end computer's disk. Lots of questions, few answers at this point.
Comments (0) + TrackBacks (0) | Category: IP Use
December 5, 2005
One of the more frustrating things about debating copyright issues is that copyright mythology sounds a lot more like the truth than the truth. For instance, many people believe that copyright law gives the copyright holder absolute, immutable control over a work, lasting into perpetuity. The truth -- that copyright has built-in limits to protect free speech, scholarship, research, and innovation (the "progress of science and useful arts") -- sounds like a lie. Surely all of that stuff is just bleeding-heart liberal, mushy-minded nonsense?
Oh, well, actually -- no. Fair use exists, and for very good reasons.
Thankfully, as more and more of us confront copyright issues in our daily lives, the number of copyright mythbusters is also growing. The past few weeks have brought us the usual heaping helping of copyright disinformation. Here, four pieces by mythbusters working hard to set the record straight:
Tim Lee, picking part a policy brief shoddy propaganda document claiming that legislation to protect fair use will destroy copyright law as we know it: "[We] have this gem: 'Providing an exemption for any device that has non-infringement purposes effectively destroys all protections of copyrighted material.' I bet Justices Stevens and O'Connor will be surprised to learn that they abolished copyright law when they established precisely that standard in 1984. Who knew that America had no effective copyright protections until Congress enacted them in 1998?" (Here, Joe Gratz on the same "brief.")
Joseph Lorenzo Hall, responding to an NPR report on the Google Book Search debate: "It's painful to listen to as the discussion involves two commentators who don't know anything about copyright law and one representative from a university press who misrepresents copyright law ('You've always had to ask permission in traditional copyright law'... hello, fair use, anyone?!?!)."
Derek Slater, likewise rebutting the argument that any copying without permission is infringement/piracy: "Goldenberg is thus dead wrong when he says that Google Print necessarily takes control away from authors and 'compromises the spirit...of copyright.' If Google's use is fair, the authors have no such control to begin with, and fair use is entirely consonant with copyright's purpose. Google's use is piracy only in the sense that fair use quoting is piracy."
Peter Suber, deconstructing a Google Book Search critic's mistaken argument that the project will harm small publishers because Google is republishing books under copyright (it isn't): "But perhaps P&C is really thinking about its public-domain books, such as the complete works of Daniel Defoe. It's possible that Google scanning of these books, coupled with its policy to provide free online full-text for reading, will undermine library sales and hurt P&C's business. If it wants protection from this threat, then we have to ask which is worse, Google's decision to take advantage of its right to use public-domain literature or a publisher's attempt to re-enclose the commons and extend copyright-like control over public-domain literature?"
Bravo, guys.
I remain in the midst of blog-trumping life transitions, so I can't linger, but here are a few better-late-than-never links that address fair use:

Comments (5) + TrackBacks (0) | Category: IP Use
November 14, 2005
As if on cue in preparation for today's Picker MobBlog on the place of "the user" in copyright law (yes, folks -- that's you and me), Cindy Cohn on Friday offered a few bon mots on the Google Print Library Project:


I think that if the debate gets framed as a binary choice between authors and publishers on the one hand and Google on the other, it would be a shame. There is another interest here -- those of "us" who are trying to find the right thing to read. I submit that we "book searchers," more colloquially known as "readers," are an important part of this debate and that Google isn't really the same as us.

Whatever else one thinks about Google Print, it is unequivocally good for readers. I submit that allowing authors and publishers to control who or how easily we can find their works by controlling the search tools available to readers is unfair to "us."

Georgetown University law professor
Julie Cohen
, whose
paper
forms the basis for the MobBlog discussion, argues for a definition of the user in copyright law that better captures her role in copyright's "larger project" -- promoting the progress of knowledge.
It's a much-needed reminder: conflicts over copyright don't involve only the plaintiff and the defendant. If copyright is about promoting "the progress of science and the useful arts," it's also about us.
Comments (12) + TrackBacks (0) | Category: IP Use
November 4, 2005
Tim Lee wishes Ms. Schroeder would stick to the facts when she criticizes the Google Print library project:


I'm sorry if for beating a dead horse, but it seems every Google critic is making the same mistake:



The creators and owners of these copyrighted works will not be compensated, nor has Google defined what a "snippet" is: a paragraph? A page? A chapter? A whole book?



The answer is "less than a paragraph." You can find that page by going to the Google Print home page, clicking "About Google Print," and then clicking "view our Google Print Screenshots." There are links to that page in several other places on Google Print's web page as well.

Am I off base to think that this falls under the category of "basic fact-checking?"

Nope.
I've linked to these posts before, but they're excellent resources for clearing up the confusion about what Google is doing, and well worth passing along for anyone who might otherwise be led astray by articles like Schroeder's:

Bonus:
Peter Suber
's
9-point reply
to the Schroeder/Barr piece: "Why is it more important for you to disparage the arguments against you as intellectually dishonest than to restate them honestly and criticize them?"
Previous Copyfight coverage: Reining in Schroeder.
Comments (10) + TrackBacks (1) | Category: IP Use
November 3, 2005
Best one-sentence description of the Pat Schroeder/Bob Barr op-ed on the Google Print library project: "Pat Schroeder and Bob Barr machine-gun a collection of strawmen."
Best in-depth rebuttal (so far): Don't Fear Google, by Nick Schulz in Forbes:


Pat Schroeder, the former Congresswoman from Colorado is now the president of the Association of American Publishers (AAP) and a vigorous opponent of Google's plan. She is also an author. I went to Amazon and searched in her book 24 Years of House Work and Still a Mess for the word "property," and Amazon's technology found for me on page 286 the following snippet:

"Protecting intellectual property is my main focus at AAP. Technology has made it so easy to copy anything you create ..."

She's right about technology. However, my finding that snippet and using it for this article is not a copyright violation. I didn't ask Schroeder or her publisher for permission to use the quote in her book. Indeed, there's an entire industry, book reviewing, predicated on the ability of people to do something similar to what I've just done.

The way the current copyright law works, I can take a book out from any library, read it and write a review of it for publication on the Web site I edit or in the pages of Forbes.com or anywhere else. This "fair use" of material involves no copyright violation. Readers benefit from learning a bit about the book, authors and publishers benefit from increased exposure.

While the details need to be hammered out, what Google hopes to do is similar. It's not proposing making an entire copyrighted book available for public viewing. Instead, it's enabling anyone at any time to see the functional equivalent of a quote or passage from a newspaper or magazine book review.

[...]

We already permit such uses of snippets for the development of book reviews. Google's proposed technology is an extension of that. It permits much wider dissemination of relevant snippets of books--in doing so it will whet the appetite of a reading audience that is now global in scale. Authors and publishers stand to benefit greatly.

Who knows, after hearing about it in this article for what I'm sure is for almost all of you the first time, you might even be inclined to buy Pat Schroeder's book.

Here's a
bit more background on Schroeder
, who
was making headlines four years ago
in another battle against people she claims harm publishers' bottom line: librarians.
[Note: I took the liberty of changing the title of this post; the earier version, "Reading Schroeder," didn't give readers much of a clue about the content. I also corrected the spelling of the name of the author of the Forbes piece: it's Schulz, not Schultz.]
Update: Ann Bartow weighs in: "The rabid hyperbole and misrepresentations about copyright law in this piece are truly shocking. And I assert both 'fair use' and First Amendment rights to bring it to your attention in its abysmal entirety."
Comments (0) + TrackBacks (0) | Category: IP Use
October 31, 2005
Tim O' Reilly has excellent one-stop shopping for this weekend's debate about Google Print library on Dave Farber's IP list. Here, a snippet that's helpful for explaining what the Authors Guild and publishers are asking for in the name of copyright (hyperlink, mine):


Google is making it possible for us to find books we want to buy (or borrow from the library, which isn't a crime just yet). Google is not letting us read books for free. Not even close. Does anyone really think that someone who wanted to read Angle of Repose would instead use Google Print and decide that the snippet of Stegner was sufficient?

So what are the Authors Guild and the publishers complaining about? They're complaining that Google hasn't offered to share the profits that might accrue thanks to ads Google may someday display, or that are attributable to the marginal increase in general Google traffic. But on what basis do they claim entitlement to that brand new revenue stream? The money is not based on the public copying the book -- which is what copyright protects against -- it's based on the public FINDING the book in the first instance.

Now I suppose that the Authors Guild folks want to claim that they should get a share of any way of making money related to locating their works. That's an interesting argument, but it's not a copyright claim. If copyright owners approached libraries and demanded a share of library funds because of the existence of the card catalog it would be difficult to stifle the giggles. Yet isn't the same thing going on here? Stealing an analogy from law Prof Tim Wu, we have never given real property owners the right to "opt out" of any mechanism that helps people find their property -- maps. That's just not in the bundle of rights you get when you buy a home and preventing location tools is also not in the bundle of rights that come with copyright.

Two previous relevant Copyfight posts:
A Copy Is As a Copy Does
and
Speaking Volumes
. Also see
Google's Tough Call
-- Larry Lessig's .02, now available online.
Comments (3) + TrackBacks (0) | Category: IP Use
October 30, 2005
Comments (1) + TrackBacks (0) | Category: IP Use
October 28, 2005
Back in July, I wrote about John Dvorak's utter misinterpretation of Creative Commons, observing that the upside to people writing badly misinformed articles is that the fisking process can often be educational in ways you don't anticipate (The Upside of Misunderstanding).
Turns out I was right. As a recent "This Week In Tech" podcast shows, it was an education for Dvorak himself. The man who called Creative Commons "eye rolling dumb" has now recanted, saying he's changed his attitude ever since he learned how difficult it is for an author simply to give work away. Why is it difficult? Because ever since 1976, copyright with "all rights reserved" is the automatic default setting for creative work. Before 1976, you had to be proactive about securing copyright protection. Today, the opposite is true: you've got to take very specific steps to ensure that others are legally free to use your work. Creative Commons aims to make that process easier, giving creators more flexibility in asserting their rights -- something Dvorak now understands has value.
So will Dvorak write another column admitting that he was wrong? Not so fast. Explains Dvorak:


My column was never wrong, my column was questioning...I was saying, "I don't get it, will somebody explain it to me, please?" Yeah, [Larry Lessig] explained it. I finally got my explanation. Sometimes you've got to go public with bafflement, which I do...He's doing fine. You don't need my help.

One misconception down, one more to go. In fact, Creative Commons
does need help
. Despite the enormous popularity of CC licenses, Creative Commons is a nonprofit with all the challenges that the status brings.
Explains Larry
:

Today, Creative Commons launches a fund raising campaign. The trigger is some bizarrely complicated requirement of the IRS that nonprofits demonstrate not just support from some large, wise, foundations, but also "public support." So we've got an (urgent) need to demonstrate that support, through, well, support.

According to the CC site, there are now over 50 million "objects" on the Web that link back to CC licenses. But how many people who use the licenses have taken a minute or two to join Creative Commons? If you're an artist, writer, musician, or scientist who "gets it," help throw the switch on the default by
joining CC today
.
Comments (1) + TrackBacks (2) | Category: IP Use
October 26, 2005
William Patry: "If [a] defendant's 'fixation' is evanscent, as in buffering or caching, why, for infringement purposes, should it be deemed a 'copy'? Such copying is not being done for its own value, but rather to facilitate a non-infringing use, such as a licensed public performance. Might not the same be true for intermediate copying and other copying technologically necessary for non-infringing activity (like limited searching of books)?"
On that note, here's a snippet from a forthcoming Wired Magazine piece by Larry Lessig, courtesy of the Pho list (sorry there's no link; the article's evidently not online yet) :


Google creates value -- a lot of it -- by indexing existing content. But when it comes to books, the content owners want a slice of that value -- and who wouldn't? No publisher ever said, "I'll lose money on book sales, but I'll make it up from Internet searches." They therefore intone "grave misgivings" about copyright in order to demand a piece of the action: money. It's an old technique (the Motion Picture Association of America famously tried it against Sony Betamax). But the inspiration is not copyright, it's Tony Soprano.

Google wants to index content. Never in the history of copyright law would anyone have thought that you needed permission from a publisher to index a book's content. Imagine if a library needed consent to create a card catalog. But Google indexes by "copying." And since 1909, US copyright law has given copyright holders the exclusive right to control copies of their works. "Bingo!" say the content owners.

But the Congress that altered the copyright statutes in 1909 didn't have Google Print in mind. By copy, Congress meant the sort of act that would be in competition with the incentives that copyright law was (fittingly) meant to establish for authors. Nothing in what Google wants to do affects those incentives to creativity.

Much, much, much more discussion going on out there. Alas, I can't linger. Here, a set of links for following the ongoing blogalogue among those who can:
Siva Vaidhyanathan
,
Derek Slater
, and
Michael Madison
:


Siva: "Google can and should do what's best for its shareholders. The rest of us should worry about what's best for the culture, democracy, and the Internet."

Derek: "[The] potential injury to copyright holders is minute, the potential benefit to them is significant, and the potential public benefit is even greater. Can the market satisfy all our public policy concerns? No. But Google can be a private company and still fufill public policy objectives."

Michael: "It's right to be perplexed by the idealization of Google, but it's wrong, I think, to use that skepticism as a reason to reject Google Print."

Bonus:
Paula Hane's blog notes
from last night's
Google-brary debate
.
Update (Oct. 27): Providing balance to the more academic/theoretical musings, IP attorney/uber-blawger Denise Howell offers a typically sharp, street-savvy analysis of the challenges ahead for both sides in the legal battle(s) over the Google Print library project.
Comments (4) + TrackBacks (0) | Category: IP Use
October 24, 2005
I've got a few pressing personal matters to attend to, and may not be able to return to Copyfight for another few days. In the meantime, here are a few highlights from the discussion surrounding (what else but) Google's "bet-the-Internet" battle to make books easier to find -- and keep fair use alive in the digital era.
Danny Sullivan, underscoring the difference between indexing and reprinting: "Here's the thing. Google is NOT, repeat NOT, republishing copies of books that it scans out of libraries. This is a fundamental mistake that many people seem to be making. Google is scanning books into an index, just as it spiders web pages and adds them to its index...Want the actual book? Google Print won't give it to you. Instead, you have to go someplace and buy it or find it in a library. Google Print merely tells you the book may be what you're looking for."
Dan Thies, responding: "In the case of web pages, a cached copy is usually kept, but Google Print isn't offering that. If you search for some words with Google Print, they'll tell you which books the words occured in, and give you a very small snippet of context, which is about as close a fit to 'fair use' as you'll find… I just quoted a far more substantive piece of Danny's intellectual property than Google Print ever would, and I'm well within the bounds of reasonable fair use."
Kevin Drum in The Washington Monthly: "I sometimes feel that if the increasingly expansive view of copyright asserted today had been around a couple of centuries ago, the Supreme Court would have ruled that lending libraries were illegal. But just as circulating libraries have a social value that far outweighs the minimal intrusion they produce in an author's ability to control the distribution of her work, the same is true of Google's project."
Authors Guild President Nick Taylor: "Now that the Authors Guild has objected, in the form of a lawsuit, to Google's appropriation of our books, we're getting heat for standing in the way of progress, again for thoughtlessly wanting to be paid. It's been tradition in this country to believe in property rights. When did we decide that socialism was the way to run the Internet?"
Peter Suber, responding: "Nick Taylor's piece shows that he's as clueless as I feared. First, he doesn't understand what socialism is. Second and more important, he complains that the Google project will deprive him of revenue but doesn't offer a single reason to think so...If he thinks that Google's snippets are too large, then either he should scale back his lawsuit to the demand that they fall within fair use or he should forthrightly call for the repeal of fair use."
Meghann Marco, the author whose publisher won't allow her book to be included in Google Print: "I'd asked for my book to be included, because gosh it's so hard to get people to read a book [but Simon & Schuster refused.]...Kinda sucks for me, because not that many people know about my book and this might help them find out about it...In case you guys haven't noticed, books don't have marketing like TV and Movies do."
Brother Blankenhorn, on what he describes as "monetizing fair use": "Lining up for money before the risk is proven is like the pig, the duck, and the dog lining up at the Little Red Hen's oven, waiting for bread, when she hasn't yet sown the seed. If publishers offered their help to Google, instead of their lawsuits, they might have some moral right to the bread coming out of Google's virtual ovens."
Tim Lee: "If there had been an Association of Web Site Publishers in 1995, they could have made precisely the same argument about AltaVista. Had they prevailed, it's hard to predict how things would have evolved, but it seems unlikely they would have gone as well...The most comprehensive search engines might have required users to subscribe, as LexisNexis and Factiva do....If Google Print is copyright infringement, then so is Google itself. I hope it's obvious to everyone that declaring Google illegal would be a bad idea."
(Via Peter Suber's always useful Open Access News.)
Update (Oct. 25): Derek Slater: " When I look at the Google Print case, I say 'game on' - I see a chance for a legitimate defendant to take a real shot at making some good law. There's broad and even unexpected support for what Google's doing. A strategy of just patiently waiting on the sidelines, to try to hold Congress off, seems potentially very damaging."
Update #2: Charles Bailey presents The Google Print Controversy: A Bibliography: "This bibliography presents selected electronic works about Google Print that are freely available on the Internet. It has a special focus on the legal issues associated with this project."
Comments (0) + TrackBacks (0) | Category: IP Use
October 17, 2005
Over the past year, James Boyle has been fighting to expose the truth about how intellectual property law and policy is crafted: in the dark, with the only light provided by the glimmer of faith. There are no statistical economists running comparative studies to show how various levels of protection impact our social and economic well being. Instead, as Boyle points out in the Guardian Unlimited, we have law and policy based on "anecdotes, just-so stories, and celebrity testimony." If Jack Valenti or Cliff Richard says it, who are we to disbelieve?
Now Boyle has struck another blow against faith-based initiatives. He's gathered a group of artists, scientists, lawyers, politicians, economists, academics, and business experts to form the Adelphi Charter. This posse, which includes Gilberto Gil and Nobel Laureate Sir John Sulston, has developed a set of principles for vetting proposals for new copyrights and patents, and urges governments around the world to apply a new public interest test. The group also advocates what it calls a "new, fair, user-friendly and efficient way of handing out intellectual property rights in the 21st century." It hearkens back to the days of Thomas Jefferson, when, Boyle observes, "even the proponents of intellectual property saw it as a necessary evil, something to be limited to the narrowest scope and time necessary."
Quite the contrast to today's mad scramble to force through, oh, say, 50 years of fresh exclusive rights on top of existing copyrights with zero public discussion, debate, or scrutiny. Forget about statistical economists providing evidence that these new rights are necessary. We don't even get Jack or Cliff.
The charter is itself excellent reading, but there is also coverage at The Economist. Here's an excerpt that serves both as an introduction to the issues in the charter and an overiew of developments in the copyfight over the past few months:


[As] technologies like computers and the internet make the exchange of information easier than ever—and inventions become more conceptual—huge stress is being placed on today's intellectual-property laws, which trace their foundations to the birth of the printing industry and mechanical industrialisation.

Industries that rely on copyright and patent protection are increasingly turning to the law to protect their businesses. For example, music firms are suing thousands of people for swapping songs online and trying to stem the tide of counterfeit CDs. Google has also recently been sued by a trade association of authors to prevent it from placing book excerpts online. And Microsoft has recently reiterated its intention to patent a basic format for storing files—a move that could let the firm collect money from the IT industry for things that have been done cost-free for years. Meanwhile, the World Intellectual Property Organisation, a United Nations body, is pushing ahead with treaty negotiations that will create a new layer of rights for broadcasters, including on the web.

At the same time, new approaches aim to work around overly-restrictive rights, such as the open-source software movement and an effort called the Creative Commons, which makes it easy for creators to give away some of their copyrights under licence while retaining others to control how their works are reused.

The Adelphi Charter is clearly far from a complete answer to the dilemmas posed by intellectual-property rights in an era shaped by digital technology and the desire for as much innovation as possible. But it does aim at the right target by promoting the idea that—as Mr Boyle puts it—"good policy does not just consist of 'more rights', it consists of maintaining a balance between the realm of property and the realm of the public domain".

Update:
The BBC also has coverage
.
Comments (0) + TrackBacks (0) | Category: IP Use
September 28, 2005
...there will be Wikibooks. OpenCourseWare is MIT's effort to place online, for free access, all the teaching materials from every one of its courses. I think it's one of the most insanely great ideas to hit the Web this decade. The MIT OCW site links to other OCW projects starting up worldwide.
However, this is all college-level stuff and there's a lot of learning to be done before that. To help out, wouldn't it be great if you had a kindergarten-to-college collection of texts that were free and open, using Wikipedia's model to help promote quality? Yes, actually, it would. So, according to Daniel Terdiman's story for CNET, the Wikipedia Foundation has created Wikibooks, a project to publish this kind of free and open-to-use curriculum material.
The two-year-old project (shows how behind the times I am) has over 11,000 texts available at this point, including a still-small offshoot called Wikijunior, which specifically aims at early learners with short (48 page) chidren's texts.
Comments (1) + TrackBacks (0) | Category: IP Use
September 26, 2005
Wired News reports on cease-and-desist letters two transit agencies have sent to iPodSubwayMaps.com, each complaining infringement of intellectual property rights. A student had alerted me to the site a bit earlier, so we have the letters up on Chilling Effects too.
What's up here? The letter from New York's MTA is light on the detail, not much more than "if right, then infringement." It's not clear how helping people find their way through the labyrinthine NY subway system hurts the transit authority, but that didn't seem to enter the equation. As a copyright matter, this transformative posting (re-sized and formatted for mobile devices) has a good claim to fair use.
The letter from San Francisco's BART spells things out further, invoking both copyright and trademark. BART doesn't want people to think out-of-date maps reflect the current subway system -- a valid concern of the sort that trademark law is well-suited to address. Of course they can address this concern short of prohibiting distribution of any maps, by asking the site to indicate clearly the date of its information and its independence from BART, or even by helping to keep it up-to-date.
As reported, the maps' poster has been working to create his own maps to replace the earlier images. Since copyright protects only "original expression," not facts or ideas, it offers thin protection to maps. The transit agencies can't copyright the locations of stations, their names, or the colors and symbols by which the public identifies them. A new map may look very much like the old ones without copying any copyrightable expression. So long as it's clear these are unofficial maps, the trademark "confusion" dissipates as well. I'll look forward to seeing the new maps posted soon -- and then porting them to the Treo!
Comments (4) + TrackBacks (0) | Category: IP Use
September 24, 2005
William Patry, the highly respected copyright lawyer, law professor, and former copyright counsel to the US House of Representatives, Committee on the Judiciary, has decided he was too hasty when he criticized the Google Print library project:
My initial, negative reactions to Google's project reflected, as it should not have, partisan jockeying. The legal issue remains the same, however: whether copying of an entire work without authorization is an infringement where the ultimate user is able to see only a few sentences of the original. Since fair use is an unconsented to use, the fact that publishers object doesn't matter, regardless of the chutzpadik way Google may have handled the issue (The Second Circuit is divided on whether bad faith is a fair use factor).

[...]

So in the Google project, why should we care if there are server copies? The purposes for the copies in connection with the Print Library project is to give people access to knowledge about the existence of the book as well as a tiny amount of text. That is of great help to researchers and hopefully to authors and publishers of the books too. It in no way harms copyright owners unless the project becomes something else, namely a full-text service which then is a market substitute.
Comments (5) + TrackBacks (0) | Category: IP Use
September 21, 2005
Push has finally come to shove [PDF]: the Authors Guild has sued Google over the Google Print library project.
Xeni Jardin has an excellent round-up of links and commentary on the lawsuit, including a post by my EFF colleague Fred von Lohmann, who lays out the case for Google:


I believe Google has a strong fair use defense here...Turning now to the traditional four fair use factors:

Nature of the Use: Favors Google. Although Google's use is commercial, it is highly transformative. Google is effectively scanning the books and turning them into the world's most advanced card catalog. That makes Google a whole lot more like Arriba Soft than MP3.com.

Nature of the Works: Favors Neither Side. The books will be a mix of creative and factual, comprised of published works. The works cited in the complaint include "The Fiery Trial: A Life of Lincoln" (largely factual history) and "Just Think" (described elsewhere as: "pictures, poems, words, and sayings for the reader to ponder").

Amount and Substantiality of the Portion Used: Favors Google. Google appears to be copying only as much as necessary (if you are enabling full-text searching, you need the full text), and only tiny snippets are made publicly accessible. Once again, Google looks a lot more like Arriba Soft than MP3.com.

Effect of the Use on the Market: Favors Google. It is easy to see how Google Print can stimulate demand for books that otherwise would lay undiscovered in library stacks. On the other hand, it is hard to imagine how it could hurt the market for the books -- getting a couple sentences surrounding a search term is unlikely to serve as a replacement for the book. Copyright owners may argue that they would prefer Google and other search engines pay them for the privilege of creating a search mechanism for their books. In other words, you've hurt my "licensing market" because I could have charged you. Let's hope the court recognizes that for the circular reasoning it is.

Previous relevant Copyfight coverage:
Update:
Via Marty Schwimmer
,
William Patry's take
: "And on the Google issue, I share publishers' concerns. While I think the project is fantastic and would love for it to come to pass (it would greatly faciliate and democratize scholarship and thereby significantly increase learning), as to works under copyright, it can only be done with permission. Absent permission, I see no way for it to be considered fair use or covered by Section 108."
Update #2: Michael Madison weighs in @ the group weblog Conglomerate and his own Madisonian Theory.
Conglomerate:


Should Google fight the case? Absolutely. From a litigator's and trial lawyer's point of view, this is a case worth fighting. There's lots of money at stake, and both sides have lots of money to spend on fees. It's very high profile stuff! And it doesn't (yet) have a clear storyline. Right now, it's good guys ("do no evil") v. good guys (hard-working, creative "authors"). Moreover, it isn't very often when a fair use argument gets raised by a big-time, well-financed corporate entity. Usually fair use is the province of the little guy, who has to rely on the legal kindness of strangers. Sometimes the little guy wins; usually the little guy loses. That's not healthy for fair use. One of the partners at my old firm used to say that sometimes, you have to fight the close ones. Otherwise, you never win the close ones.

...and Madisonian Theory:

Since Google Print is in many copyright-related ways indistinguishable from Google's core search functionality, Eric Goldman points out in a Comment at Conglomerate and in a note on his own blog that this may be a bet-the-company case -- and that Google should stand down. I agree with Eric's premise, but disagree with the conclusion. Not only do I believe that Google should bring it, so to speak (maybe that's the latent litigator in me), but I have this suspicion that the "do no evil" gang have been itching for a (copy)fight. If Google caves, I'll be disappointed.

Comments (10) + TrackBacks (0) | Category: IP Use
September 9, 2005
The BBC has unleashed the first installment of its (mostly) remixable TV archive. Containing about 100 clips, each a few minutes long, it mostly seems to be innocuous material such as animals and landscapes. Of course, many interesting mixes contain image of people but that seems likely to run afoul of the archive's Creative Archive Licence, which claims that the material must not be use to defame anyone. Interestingly, the CAL appears to be viral, in that anything created with its material must itself be licensed under identical terms.
The material is being made available to BBC Radio 1 listeners with an encouragement to create a 3-minute VJ mix. Clearly this pilot is targeting the most obvious audience. It will be interesting to see where this grows as the library of licensed clips grows and people expand the ways in which they're used. For example, could I use this material as background for a show I was DJing, if I was going to get paid for the DJ gig anyway and didn't get anything more for having the video acompaniment?
Comments (0) + TrackBacks (0) | Category: IP Use
September 7, 2005
Matthew Hirsch of the San Francisco Bay Guardian has a terrific piece on the recent orphan works roundtable hearings in Berkeley. It features familiar copyfighters Ren Bucholz and Joe Hall, and a not-so-familiar copyfighter named Joe Lisuzzo -- a representative from Wal-Mart Corporation.
Yes, really.


Specifically, Lisuzzo and Wal-Mart are pushing the government to change the way it deals with "orphan works," which are described by the US Copyright Office as "copyrighted works whose owners are difficult or even impossible to locate." Orphan works can be literally anything from an old film clip to a line of computer code to a haiku scribbled on the back of a napkin. As the law stands, anyone who wants to reproduce an orphan work or tweak it into some novel creation (à la sound collagists Negativland) has to hunt down the copyright holder for permission or risk getting sued.

Ren agitates for the Public Domain Enhancement Act (PDEA). Joe Hall wants to post a copy of an old, rare book on voting technology. Why did Wal-Mart get involved?

Well, not surprisingly, it's all about the Benjamins. Lisuzzo says the company is itching to make copies of old photos for customers but can't do so unless the customers can prove they own the rights to those pics. "We're in a situation as a retailer where we'd like to do nothing more than take their money, but we can't because of our policy and the law," Lisuzzo testified at the Berkeley hearing.

I'm no fan of Wal-Mart. But it's nice to see a company acknowledge that there are economic as well as cultural and social benefits to appropriately limiting the copyright monopoly grant.
MP3s and PDF transcripts of the proceedings are available here.
Comments (1) + TrackBacks (0) | Category: IP Use
August 30, 2005
Peerflix is just about what it sounds like - a peer (trading) version of NetFlix. As you'd expect from the name, Peerflix urges you to "trade DVDs, don't rent them."
The service, presently in beta, charges USD.99 per trade. You sign up, they send you "trading envelopes." You list your DVDs and when people select them, you get "trading credits" - which you can also buy - based on the cost of and demand for the item you list. You use these credits to select things other people are offering to trade. They claim both to have people trading directly and also be guarding/guaranteeing against fraud. Like most of these plans, the success of this will depend on most people being good-willed and abiding by the rules of the game.
Users (members?) agree to "not illegally copy DVDs" (anyone care to hazard a guess as to what a legal DVD copy is in the US today?) and also "agree that you have valid title and ownership rights" in the DVDs you list. Anyone care to hazard another guess as to whether my ownership of a DVD allows me to trade it in this manner?
Comments (3) + TrackBacks (0) | Category: IP Use
August 28, 2005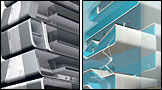 The New York Times runs an interesting piece on copying in architecture, Hi, Gorgeous. Haven't I Seen You Somewhere? While the article takes its cue from a recent lawsuit by an architecture student against the designer of the Freedom Tower, it calls that suit an anomaly. (See the Patry Copyright Blog for more on Shine v. Childs.) Most architects, apparently, don't sue, even when they see their work echoed by others.
Are architects just nicer than other copyright holders? Unlikely.
More probably, they've found alternatives to the legal protections copyright gives. Like artists everywhere, they copy from the masters. They also have other ways of protecting their authorship interests: Architecture clients need full buildings designed, not just pictures of facades; architects can complain publicly about others who fail to give credit for inspiration, lowering the reputation of someone who copyright law might say has only used an unprotectible idea [see Ellickson]; and the great designers aren't just re-selling their last-years' designs in any event.
As Elizabeth Diller of Diller, Scofidio & Renfro put it, "The only way to avert the problem of plagiarism is to be a moving target. If your work is copied and that upsets you, it means you waited too long to move on." That's a motto more industries should heed.
Comments (0) + TrackBacks (0) | Category: IP Use
August 22, 2005
Cory Doctorow reports that a UK ISP called PlayLouder MSP has secured a license from Sony that allows its customers to legally share any song in the Sony-BMG catalog with other PlayLouder customers: "This is such stupendously good news that I frankly didn't believe it...I spent the day going back and forth with the two [principals] from PlayLouder MSP, Paul Sanders and Paul Hitchman, and based on what they've told me, I'm prepared to say that this is the best thing to happen to the copyfight all year -- maybe all century."
It's pretty astounding. According to Cory, for the cost of regular ISP service, you get:



The right to share any song in the Sony-BMG catalog

Even if it's out of print

In any file-format

Using any file-sharing software

At any bitrate

The press release is
here
; no doubt we'll soon see a lot more happening
here
.
Comments (7) + TrackBacks (0) | Category: IP Use
August 16, 2005
Via the Pho list, the Dave Matthews Band giving fans directions for dealing with DRM-hobbled CDs and encouraging them to appeal to Apple to collaborate with others on an easier way to move music to the iPod:


INFORMATION REGARDING DOWNLOADING STAND UP SONGS TO IPODS
Please follow the instructions below in order to move your content into iTunes and onto an iPod:

If you have a Mac computer you can copy the songs using your iTunes Player as you would normally do.

If you have a PC place the CD into your computer and allow the CD to automatically start. If the CD does not automatically start, open your Windows Explorer, locate the drive letter for your CD drive and double-click on the LaunchCD.exe file located on your CD.

[...endless instructions...]

Once the CD has been burned, place the copied CD back into your computer and open iTunes. iTunes can now rip the songs as you would a normal CD.

Please note an easier and more acceptable solution requires cooperation from Apple, who we have already reached out to in hopes of addressing this issue. To help speed this effort, we ask that you use the following link to contact Apple and ask them to provide a solution that would easily allow you to move content from protected CDs into iTunes or onto your iPod rather than having to go through the additional steps above. Link.

Asks a Phoster, "[Shouldn't] they be petitioning their record company not to put DRM on their CDs in the first place?"
For more on the theme, check out Why DRM Will Kill Mobile Music -- covering much of the same ground the Picker MobBlog crew is exploring, minus legalese:


A parallel problem is that DRM often isn't used to "protect" music, it's used as a form of lock-in by device manufacturers and service providers. For instance, if somebody's bought a bunch of music from iTunes, what kind of MP3 player will they buy -- an iPod, or one that can't play their music? The same thing will play out in mobile as service providers, labels and operators all jockey for top position on the food chain. This doesn't really benefit anybody, least of which the end user.

Comments (3) + TrackBacks (0) | Category: IP Use
August 15, 2005
Michael Madison offers his .02 on the still-raging Google Print library debate:


In response to Siva's post about Google Print and fair use, Laura Quilter weighs in, hoping to push the definition of "library" in Google's direction — and toward a more expansive view of fair use.

Google's best case, it seems to me, is that it's hoping to provide "meta-information" about the underlying copyrighted works. Google has a few appellate cases in its corner — Kelly v. Arriba Soft to start with, then Ty v. Publications International, and (I'd say) Sony v. Bleem, and Triangle Publications v. Knight-Ridder. But Google has to deal with the scope of its project — which invites comparisons to less favorable opinions, like A&M Records v. Napster and UMG Recordings v. mp3.com (a district court case) — and it needs to couple its Kelly argument with leverage from cases approving "intermediate" copying under certain circumstances (e.g., Sega v. Accolade). The opt-out option makes Google look less like the bad guy, but it may not help the fair use claim — which I think is plausible but novel, and far from a slam dunk.

So, Laura suggests, Google should draw on the beneficence associated with "libraries" (think of George Carlin's description of baseball, which is all about going "home"). Even fair use skeptics have to agree: libraries do and should get a lot of slack under copyright law.

Is Google a library? Is there an "essence" of library — a definition — that Google can meet? Or can we say that Google is a library even if Google doesn't? Or what if Google says that it's a library, but "we" (perhaps a court) say otherwise? Whose analysis gets deference? What if Google and a "real" library (Harvard? Stanford?) sign an agreement in which the contract specifies, whereas, Google and Stanford agree that Google provides library services via Google Print? Or should we simply conclude that Google should be characterized as a library because Google is doing something noble, and we all know that libraries are in the nobility business?

All of which is a roundabout way of suggesting that we should be focusing more on what Google does than on what Google is.

By the way, what if the service were named "Microsoft Print"? Or (since that sounds unfair to Microsoft) "Dr. Evil Print"?

Update (August 16):
Siva responds
:

To answer Michael (and Laura): Yes, there is an essence of a library. And no, Google does not come close. But Michael is right to focus on actions instead of essences. And here, as well, I would argue that yes, libraries do many things that Google can and will not.

There are serious ideological and practical distinctions that make libraries libraries and librarians librarians. And all the algorithms in the world are not going to replace them.

Update #2:
Michael responds
:

[Siva] quotes this argument approvingly, in which the author distinguishes between rhetorical appeal to libraries and a "real" fair use argument.

[...]

And as far as fair use is concerned, I don't think that this sort of analysis is distracting at all; I think that it gets at the heart of the problem. As a copyright lawyer I'm always skeptical of characterizing an argument as an "authentic" or "real" form of argument. Copyright is too plastic (to borrow someone else's word), and it operates at too many levels, for all that. "Google is doing what a librarian does" is a perfectly valid form of fair use argument — the case reporters are filled with fair use decisions that are framed this way — even if at the end of the day I think that the argument likely fails on the merits. Non-lawyers who encounter the fair use statute are tempted, understandably, to treat the text as filled with magic words (and as improved by magic words supplied by the Supreme Court, like "transformative"). The magic words are almost uniquely unhelpful, either as guides to what courts actually do, or as guides to what courts should do.

Comments (4) + TrackBacks (0) | Category: IP Use
Siva Vaidhyanathan attempts to clarify his position on Google's decision to pause the Google Print library project, stressing that his concern "has more to do with the potential repercussions...in both courts and in Congress than with the project itself":


[Basically], I feared that if Google were to go whole hog toward this project then courts would have had to react to the massive scale of the copying (which Derek calls intermediary but the publishers consider substantial nonetheless). If Google lost, the statuatory damages would have been just as massive as the project itself. That lovely IPO? Gone. Generations of cool Google innovations? Never happen.

Interesting. It appears that Siva's thinking on this is heavily influenced by how he imagines the courts would react.
Laura Quilter has an excellent post on the debate, pointing out that there's another court we need to consider (emphasis, mine):


Well, Siva says Google is not a library. It's true that Google is not the mom-and-apple-pie ALA version of a downtown library, complete with modern atrium and skylights for Mayoral gatherings. But I think we have to push on "library" for a bit. The Internet Archive is certainly a library. My home collection is certainly a library. (It even circulates, and I have remote storage, and I recently began a belated investment in DVDs.) Libraries may be private, semi-private, public; for- or not-for-profit; paper or digital. Why is Google not a library?

[...]

The massive amounts of media coverage given to the Google withdrawal confirm my opinion that tactically this sucks, for libraries, authors, readers and anybody else who actually uses copyrights. So much of this coverage is described as a copyright flap, Google's copyright misstep, etc. The bounds of fair use have just shrunk in the court of public opinion, and that's a much longer-lasting loss than American Geophysical Union, Napster or any other case.

Comments (0) + TrackBacks (0) | Category: IP Use
August 1, 2005
Back in May I noted that Neil Gaiman's latest work was going to be made available on multiple distribution media simultaneously. Now Gaiman blogs that

[T]he two different versions of the two different audio editions are already up at Amazon. The CD version comes on 15 CDs. The MP3 version comes on two CDs. I've been lobbying for an MP3 version of books for years -- Harper Audio hesitated for a long time because they were worried about people buying them and then complaining that they didn't play on their CD players (a not unreasonable concern).

The MP3 is meant to be priced cheaper than the CD one -- after all, it's two CDs instead of 15, and a lot of the cost of a CD pack is the packaging -- but it looks like most online retailers are discounting the CDs, while no-one is discounting the MP3 CDs yet (and most online retailers aren't even listing them).
I am still interested in tracking the progress of experiments such as these. Big-name authors and other creators often have leverage and financial safety to experiment in ways that mainline creators don't. I'm pleased to see things are finally, slowly, grinding forward.
Comments (0) + TrackBacks (0) | Category: IP Use
July 20, 2005
One of the positive things about people writing badly misinformed articles like this one by John Dvorak is that the fisking process can often be educational, and in ways you don't necessarily anticipate. If you haven't read it yet, Dvorak calls Creative Commons licensing "seriously dumb. Eye-rolling dumb on the same scale as believing the Emperor is wearing fabulous new clothes." He then proceeds to demonstrate a profound misunderstanding of both Creative Commons and copyright law in general.
Joe Gratz yesterday responded with an excellent point-by-point rebuttal that patiently tackles each misconception in turn. It's worth reading in its entirety, even for people who know this territory like the back of their hand. And today at Crooked Timber, John Quiggan manages to push the discussion well beyond how-to-deal-with-professional-trolls territory (The Creative Commons as a Default Rule):


I've chosen the non-commercial, attribution, share-alike version of the Creative Commons License for my blog. This says that anyone can reproduce my work from the blog, with attribution and for non-commercial purposes, as long as they share it under the same conditions[1].

I've chosen this, not because it's necessarily the best option in all, or even most cases, but because it's the best default rule. ...The general idea of a default value is familiar to anyone who's done any computer programming and I imagine that if things were put to Dvorak in this way he'd see the point. ...

The idea of a default rule clarifies what is going on here. You can only have one default. At one time this was public domain (since it was necessary to make a specific claim for copyright). Now it's copyright, and advocates of strong IP take this as normal and natural. But if you want to use GPL or CC material with a share-alike license you have to adopt this default. From the viewpoint of people who take copyright as natural, but see CC material expanding, this is like a virus.

It's clear from the article that John Dvorak doesn't really want to understand Creative Commons licensing (the better to troll you with, my dear!). It's nice to see that by publicly professing his ignorance, he's nevertheless helping
other people
understand it.
(Thanks to Seth Finkelstein for the pointer!)
Comments (2) + TrackBacks (0) | Category: IP Use
July 18, 2005
I'm building a list, and I hope you, Copyfight's readers, can help. It's not a list of iTunes -- it's a list of links to the very best writing, webcasts, podcasts, blogs, and other resources for people learning about the battle for balanced intellectual property law and policy in the digital age. And the cool thing is, the list won't sit stranded on a website by itself, waiting for people to stumble on it. Instead, as part of the Berkman Center for Internet & Society's brand new "H20 Playlists," it'll become a shared playlist that anyone interested in the copyfight can tune in to.
H2O Playlists applies the lessons of iTunes, Amazon.com, Wikipedia, del.icio.us, and other collaborative knowledge-sharing projects to any kind of educational endeavor you can imagine. Educators from all around the world can gather at H2O to build the academy's "greatest hits" for any subject matter they choose, to share with anyone else who wants to learn. And your search for, say, "chilling effects," will yield playlists with crossover appeal -- that is, show you groups of educational materials compiled by people who share similar interests.
And it gets even better. If you like what you see, you can subscribe to the playlist. When you subscribe, you help "rate" the list, so others can see which playlists are most useful.
Of course, what will make this project even cooler is more people supplying their own playlists. I've personally spent quite a bit of time at Netflix rating DVDs so the people on my friends list can benefit from my (ahem) superior taste. But I've naturally done it in increments -- five minutes here, five minutes there. Imagine if countless educators and curious, thoughtful, knowledge seekers did the same with H2O Playlists, taking 10-15 minutes over a week's time to add an excellent article, webcast, or book title to a playlist?
If you want to help create the Copyfight playlist, either leave a comment with your recommended resources below or send me an email with your recommendations. Once I have the list complied, I'll announce it here -- and together, we can see how it plays.
You are, of course, free to compile your own playlist. And if you do, let me know -- I'd like to see what you're interested in.
Comments (3) + TrackBacks (0) | Category: IP Use
July 12, 2005
We've been talking here for some time about using your fair-use rights so that you don't lose them (Fair Use It or Lose It). But what happens if you do what the copyright maximalists appear to encourage and ask permission for every use of copyrighted material -- even the most defensible private home use? JD Lasica answers the question, documenting his own experiences asking movie studios for permission to include small clips of movies in a home video he's making with his 5-year-old son. Asking for 30 seconds of a classic Disney film yielded the following response (emphasis, mine):


Due to the growing number of requests that we are receiving from individuals, school groups, churches, corporations and other organizations that wish to use clips from our productions as part of their video projects and other similar uses, we have had to establish a general policy of non-cooperation with requests of this nature. Unfortunately, we simply do not have the staff necessary to oversee and review all of the details of each specific request that we receive in order to determine whether the request uses fall within acceptable guidelines or whether talent, music or film clip re-use payments to those featured in the footage and other legal clearances would be necessary to obtain before permission for requests of this nature can be granted.

It's hard to imagine a better argument for the necessity of organizations like
Creative Commons
.
(Via Ernie Miller @ Importance Of...)
Comments (0) + TrackBacks (0) | Category: IP Use
Venture capitalist Joi Ito blogs his feelings on the European rejection of software patents.
Ito has experience with companies in software, materials science and manufacturing technology and while he avers that he is a supporter of patents in general, he comes down as strongly opposed to software patents for innovative small companies. Ito points to the cost of getting and maintaining a patent portfolio (noting that a single patent is rarely sufficient) and judges that the risks of getting a patent signficantly outweigh the risks of not having them, for small (venture-funded) companies.
Comments (0) + TrackBacks (0) | Category: IP Use
June 24, 2005
It's Friday so I get to blog a couple of things just because they amuse me:
First off, there's an amusing piece by Thomas Claburn for InformationWeek covering an FTC report on P2P technology. The report is, essentially, a no-op. It says that the technology offers both risks and benefits. Yawn. Tell me something I didn't know. What makes this worth a few minutes of your time is Claburn's way of putting things. He refers to "the entertainment industry's frothy contempt for P2P" - one of the best turns of phrase I've read in mainstream media this week.
Second, there's the current Phillipines fracas. This hit boingboing! Monday of this week but I managed to miss it until I lucked into a PRI piece broadcast on my local NPR station.
The gist is that there is an audio purporting to be a recording of a phone call between Philippine President Gloria Arroyo and an election official. The audio is not of good quality, but it appears the woman (who might be Arroyo) is asking a senior election official to rig the voting. Arroyo claims the recording is illegal and has been doctored. So, this is a political scandal, right? Why care about it, Copyfight style?
Well, it turns out someone digitized the recording into an MP3. Then corruption watchdog group TXTpower put the MP3 up on its site. As a ringtone. And encouraged remixes. According to the PRI story, this is now the most popular ringtone in Manila. Like, wildly popular. And to add to the hilarity, someone has now adapted it for those programmable car horns. So people are tootling around the country beeping out "Hello Garci!" and asking if they will win by more than one million votes. This is too too funny.
Note to SCOTUS: I'm pretty damned sure that the inventor of the programmable car horn had no idea that his invention would be turned into a tool of mass political protest.
Comments (1) + TrackBacks (0) | Category: IP Use
June 14, 2005
Google is getting into the video game. They've got a beta program going that lets you have an Uploader program designed to copy your content to their servers, where they will "host, cache, route, transmit, store, copy, distribute, perform, display, reformat, excerpt, analyze, and create algorithms based on the Authorized Content."
The key here is "reformat, excerpt, analyze" - Google clearly want to try out a bunch of algorithms that will let people search for videos and they need a huge pool of test content on which to try. That's what people will provide. This is pretty typical and expected Google behavior. But wait, there's more.
Check out Section 9 of the Terms of service
9. Payment. You may designate a price for playback of Your Authorized Content in the Uploading Form. In the event We decide in our sole discretion to charge for video playback of any of Your Authorized Content, We will pay to You seventy percent (70%) of the gross revenues, if any, recognized by Google and attributable to such video playback of Your Authorized Content based upon the price you designate. If We incur extraordinary costs and expenses in hosting, indexing and displaying Your Authorized Content relative to its designated price, then We may retain a greater percentage of the revenues in order to defray these costs. If You have not designated a price for Your Authorized Content and We incur extraordinary costs and expenses in hosting, indexing and displaying Your Authorized Content, we may charge a fee in order to defray these costs.
That's right, Google is hooking this into the micropayments marketplace. They've already got the mechanism to handle user micropayments in place with Google Answers so the extra cost to them of adding this feature into the video program is minimal. Seventy percent to the creator sounds like a good deal (anyone know of a place offering better terms?) particularly given Google's "reach" or ability to get very large audiences. Unlike a question, which has a very small audience only one or a few of whom pay, a video can be expected to appeal to thousands of Google's multi-million-per-day unique visitors. If even a few of those thousands are willing to pay, it could mean that videos generate some actual revenue. And if not, Google certainly has the disk space and bandwidth sitting idle. Discussions of 'Googlezon' have included speculations about uses for purchased dark fiber. Now we can see what at least some of it will be used for.
Comments (2) + TrackBacks (0) | Category: IP Use
June 13, 2005
Comments (2) + TrackBacks (0) | Category: IP Use
One of my favorite corners in the Copyfight is ongoing efforts to put scientific and technical information into the public domain in highly usable forms (e.g. Public Library of Science). The latest candidate to get my attention is this page of resources on the science and teaching of evolution, produced by the National Academy of Sciences.
The page provides ways to order different versions of the information, such as printed paperbacks and purchasable PDFs, including chapter-at-a-time a la carte. Free samples are available. Or, if you just want to read online you can get free HTML versions, including a clever (but not terribly useful) "skim" link that gives you a few sentences at a time so you get a flavor for the material.
Much of this is aimed at teachers, who are obviously deeply embroiled in the evolution/creationism debate and NAS are not shy about their views ("the NAS states unequivocally that creationism has no place in any science curriculum at any level"). But setting aside politics for a moment, this is a very interesting way to offer different accesses to published material.
Comments (0) + TrackBacks (0) | Category: IP Use
May 24, 2005
As I noted yesterday, Google's plan to produce a massive digital library is likely to arouse some ire. Today's AP story (here on Globeandmail.com) tells of objections from a group of academic publishers.
The association of nonprofit publishers is seeking information about how Google plans to protect copyrights, and is raising concerns because two publishers who have asked to have their material excluded from the project have not received any response from Google.
The issue is complicated, since Google's plans include scanning both works in and out of copyright, but only showing bibliographic information and excerpts from copyrighted works. Google also seems to say that copyright holders can have their works excluded from the project, but has not apparently responded to actual requests to do so.
My guess is that this will likely be settled amicably in a short time but it highlights how uncertain the entire area has become and perhaps gives a preview of the troubles that may occur when for-profit publishers become involved.
Comments (1) + TrackBacks (0) | Category: IP Use
May 23, 2005
Wade Roush has a long piece in the May Tech Review on "The Infinite Library." Looking at digitization of books, particularly Google's effort, Roush tries to cover many of the implications for copyright, for the publishing industry, for search companies, and all reflecting on the role of libraries. If Roush has an opinion on this, I can't discern it. He tries to cover all the bases, giving voices (quotes) to participants from many sides. The result is a much more bland piece than I would have liked. Considering the passions this kind of thing arouses, and the significant transformations libraries have undergone in the last 20 years or so, it seems imperative to address questions of good or bad, wrong or right. Roush gives a good survey - who has good in-depth analysis to add?
Comments (0) + TrackBacks (0) | Category: IP Use
May 19, 2005
From the latest Spin magazine:
Selling music is like selling drugs. If you want your clientele to keep coming back, you need to consistently supply a quality product. People know what they want. People talk about how the music industry is struggling, but there's no strain on Eminem records. There's no strain on the Game. There's no strain on 50 Cent records. My first album was downloaded 300,000 times before it went on sale, but we still sold 872,000 copies the first week and 822,000 copies the second week. I don't believe in the oversaturation of a quality product.
Comments (7) + TrackBacks (0) | Category: IP Use
May 18, 2005
Comments (0) + TrackBacks (0) | Category: IP Use | Misc.
April 29, 2005
Philip H. Albert has a nice opinion piece on LinuxInsider noting that the proliferation of open source licenses is harmful to the field as a whole. With so many options, all of which really require evaluation by a lawyer, the disincentive for a company to use any of them goes up quickly. Companies and people just pick whatever seems best rather than crafting a best-fit solution because the cost of best-fit is too high.
The result is a bunch of ill-fitting agreements and higher dissatisfaction both on the part of creators, who aren't getting the behavior they really want, and on the part of consumers who have to read and understand all these myriad licenses if they want to use open source.
It's essentially the same disease the all-but-killed Unix/Linux in the marketplace. You can argue the merits of Debian vs Red Hat vs Solaris vs HP-UX vs vs vs until you're blue in the face but unless you're in that miniscule 1/100th of 1% of ultra-geekdom you really don't care. What I want is a fast, safe, functional open-source system that doesn't require me to memorize a Brittanica'sworth of pointless esoterica. Why nobody(*) in the OSS community seems to recognize this is a lesson in and of itself.
Anyone from Creative Commons want to provide a different perspective?
Update: John Wilbanks provides this link to the CC GPL.
(*) Yes, I recognize there are exceptions, but they're all too atypical.
Comments (8) + TrackBacks (0) | Category: IP Use
April 27, 2005
Comments (0) + TrackBacks (0) | Category: IP Use
April 25, 2005
eWeek story on the Association for Computing Technology's Intellectual Property and Technology Summit panel on whether IP protection policies promote or inhibit innovation. The trivial answer is, of course, both. The protection regime is a game and those who have learned how to play it will benefit and grow their businesses. Those who haven't will get crushed. But these are business questions, not innovation questions. For simple innovation, IP protection is mostly irrelevant. However, innovation is rarely simple; it's almost always bound up in business context (even, sadly, in universities today).
The value of patents, particularly to organizations like the Apache Software Foundation which don't have large legal staffs or budgets to enforce them, is debatable. The current abysmal quality of patents issuing from the USPTO only makes the situation worse.
I won't rehash the patents-good/patents-evil debate here, but I would like to find out more about this panel. I could not find an online record of the conference, let alone this panel - anyone have a pointer? I did notice that quite a few places confuse "Association for Computing Technology" with ACM, the "Association for Computing Machinery".
EDIT: Copyfight reader Brandon Rash provides links to the ACT Conference Web site and a brief note in the EEJD blog.
Comments (2) + TrackBacks (0) | Category: IP Use
David Dixon, the Webmaster of Puppets for the parody band Beatallica at the Signal or Noise II: Creative Revolution? symposium gives a fabulous presentation (9MB MP3) on the band's legal run-in with Sony over the composition rights to the Beatles songs they parodied and how Lars Ulrich redeemed himself from the dark days of fighting Napster by defending the band's fair use. Check it out.
p.s. Includes a great shout-out to BitTorrent and an afterward by my co-worker Wendy Seltzer.
Comments (0) + TrackBacks (0) | Category: IP Use
April 22, 2005
Amazon has put together a page of free & legal music downloads, most in MP3 format and all with no DRM restrictions. The page is updated every six hours. This is good. There should be P2P mirrors of this to spread the load around. Anyone volunteering to script it?
Of course, this is not a free-spirited non-commercial endeavor. Amazon sells digital music, both on platters and as paid downloads. The page links to Amazon's own downloads, and offers plenty of opportunity for people to buy the associated for-pay material. What I like about this is the attitude - here we have a very big commercial company saying "We recognize that downloadable music can promote sales; we believe giving resources to this endeavor will drive benefits we can measure in our bottom line." I hope they're right. I wish the Cartel was listening; we desperately need more business models that integrate free and pay in new and interesting ways.
Comments (0) + TrackBacks (0) | Category: IP Use
April 15, 2005
Microsoft settled with Burst rather than fight. Now it finds itself facing another small company with another patent that a judge seems to feel is a good enough reason to block Microsoft from using a particular technology in Windows.
In this case, the company is called Alacritech Inc. Their patent covers part of a product they make for "TCP offloading." (I don't claim to understand this.) Microsoft has claimed it is not violating the patent, and the U.S. District Court for the Northern District of California in San Francisco did deny Alacritech's request for a broad injunction. Instead, they've agreed to issue an injunction against Microsoft using the so-called "chimney" technology in Windows Server 2003 or the much-anticipated Longhorn OS revamp.
MS hasn't stated whether it will appeal; my guess is that it will and it will ask the higher court to void or stay the injunction while the issues are argued. If the injunction is removed then MS will probably proceed on the issues. If not, I expect they'll just wave their magic money wand and make it go away.
Comments (0) + TrackBacks (0) | Category: IP Use
NTK brings its usual snarky point of view to bear on the BBC's Creative Commons variant, Creative Archive. In particular, the UK-only portion comes in for some sarcasm (enforced how?) and the BFI get kudos for early release of three CA-licensed works.
Comments (0) + TrackBacks (0) | Category: IP Use
April 14, 2005
The Australian Actor's Union is, over the objections of the actors, blocking professional actors' participation in what is to be the first intentionally remixable film. The project, titled "Sanctuary," was to be released under a Creative Commons license that would have permitted reuse of images and elements of the film. The union, the Media, Entertainment and Arts Alliance (MEAA), has objected on nominal grounds that the actors could be placed in jeopardy of violating future commercial agreements. Actors are generally required to disclose past work they've done to avoid oddities like the same actor appearing in ads for two competing products. MEAA is concerned that actors' images could appear in material they're not aware of and thus cannot disclose.
In theory, the CC license is only for non-commercial works and the actors seem to be willing to take on the risks, so it's hard for me to understand MEAA's objection. Depressingly, this kind of thing is not unique to Australia - in the US, the Screen Actor's Guild and Equity (theater actor's guild) have imposed restrictions on what their members can do, sometimes over vehement protests from membership.
Comments (3) + TrackBacks (0) | Category: IP Use
April 13, 2005
The BBC/Channel 4/Open University/British Film Institute "creative archive" license I wrote about this past weekend launches today, and the website is now online: Creative Archive License Group.
The license is of course derived from the Creative Commons licenses, and the website looks like a mod-version of the CC site, complete with adorable icons. So the BBC and co. have themselves followed the advice they give in the project tagline: "Find it. Rip it. Mix it. Share it. Come and get it."
Update: In answer to a few queries from Copyfight readers: No, I don't personally have the backstory details on why the BBC and friends chose to create its own license and make this a pilot project -- but you can read about whys a bit here.
Comments (1) + TrackBacks (0) | Category: IP Use
The Herald Tribune has an interesting bit about President Bush's new iPod and where its music comes from:
The president also has an eclectic mix of songs downloaded into his iPod from Mark McKinnon, a biking buddy and his chief media strategist in the 2004 campaign. Among them are "Circle Back" by John Hiatt, "(You're So Square) Baby, I Don't Care" by Joni Mitchell and "My Sharona," the 1970s song by The Knack that Joe Levy, a deputy managing editor in charge of music coverage at Rolling Stone, cheerfully branded "suggestive if not outright filthy" in an interview last week.
As Joe Hall points out, the RIAA has conceded that ripping your own CDs to your iPod isn't illegal, but what about the music of others? Is President Bush "stealing" from artists like The Knack? Maybe the White House Press Corps should ask. Inquiring Minds want to know!
Comments (1) + TrackBacks (0) | Category: IP Use
April 12, 2005
Copyfight reader Thad Anderson notes that his site, outragedmoderates.org, has started receiving increased traffic since being mentioned in Grokster amicus briefs. According to server logs, much of the increased traffic seems to be coming from .gov and even .mil sites. Outragedmoderates hosts a blog and various downloads including PDFs and torrents of (US) government documents of interest. Thad further notes that he's started tallying the number of pages shared over P2P since mid-February. Substantial non-infringing use, anyone?
Comments (1) + TrackBacks (0) | Category: IP Use
April 11, 2005
Stussy, a T-shirt company that parodies corporate logos including Chanel, Louis Vuitton, and the KISS logo, is evidently suing FreshJive -- a T-shirt company that has chosen to parody Stussy.
Is there a legitimate case for confusion among purchasers of irony-laden clothing, in distinguishing between a company making fun of Chanel and a company making fun of a company making fun of Chanel?
Is FreshJive in the clear here because it clearly labels its parody clothing line "The Mad Parody Series"?
(Link thanks to Downhill Battle's Nicholas Reville.)
Comments (0) + TrackBacks (0) | Category: IP Use
April 10, 2005
The Guardian (UK) has the scoop on the new "creative archive" license that will reportedly be launched this Wednesday. Based on the Creative Commons licenses, the creative archive license will enable the BBC, Channel 4, the British Film Institute (BFI), and the Open University to make their archived programs, films, and other materials available on the Internet so that people can freely use them for fresh creative endeavors. The author of the piece, Kate Bulkley, clearly gets what this project is about.
The word "archive" has "an old, dusty feel about it," writes Bulkley -- but "in the world of UK television and film, the impact of archive material is about to take on a new dimension." In other words, this "archive" isn't about preserving the past -- it's about enabling the future.


"We are focusing less on the archive aspect and more on how to enable audiences, especially younger audiences, to whom we think we have a very valuable connection, to develop their creative skills," says Heather Rabbatts, head of education at Channel 4 and its representative with the creative archive licence group.

[...]

"We will trial different packets of content, different genres, clips and full programmes as well, and see what audiences do with it. Will they just download it, or will they edit it up?" [says Ashley Highfield, the BBC's director of new media and technology.]

Will young people sit back and passively consume -- or will they pick up the gauntlet and unleash upon the world a new bounty of
Paperbackbeliever
-style remixed culture?
The article ends with the inevitable reference to lawyerly concerns -- how will these new-style archivists limit use of the material to the UK? The BBC's Highfield has a lovely answer:


"If we had started at the policing end we'd never have gotten anywhere with this. Where you've got to start from is, how do we make more content available? I believe this can be a win-win. UK licence-fee payers get more access to our content, and having it out there also stimulates various commercial sales markets. I don't believe one has to detrimentally affect the other."

No doubt
Jamie Boyle would agree
.
Comments (0) + TrackBacks (0) | Category: IP Use
April 8, 2005
Hal Varian, kick-ass economist from UC Berkeley, lays out the case in the New York Times for why keeping Grokster legal could be a win-win for both tech and content companies:
So what should the policy be for new technologies like Grokster? I advocate the Pizza Principle: If you want everybody to get as big a slice as possible, you first have to figure out how to bake as big a pie as possible. Once you have a nice big pie, you can let people fight over how they slice it up.

With respect to technology, the Sony decision got it right: encourage technologies that create more total value. Then, let companies fight to find business models that deliver that value to consumers. They can be awfully creative when they are forced to be.
Comments (1) + TrackBacks (0) | Category: IP Use
April 6, 2005
Marty Schwimmer digs deeper into the gripe site decision [PDF] that has Paul Levy, Michael Froomkin, and Fred von Lohmann so excited about the freedom to publicly criticize a company even when it has a well-guarded trademark. In short, Marty believes it's significant that the ACPA claims persist, and that the case may eventually turn on whether the griper had the intention not only of criticizing but also extorting -- a bad faith intent to profit from making Bosley Medical Institute, well, look bad:


There is a lengthy discussion of trademark infringement and the Court held that Kremer did not make commercial use of Bosley's marks (and it dismissed the infringement cause). I don't think this is surprising (but am surprised that others don't think its surprising).

What's interesting (to me) is the ACPA discussion (p. 3988-93). The Ninth Circuit notes that, unlike infringement, there is no commercial use requirement. It also notes that:



Allowing a cybersquatter to register a domain name with a bad faith intent to profit but get around the law by making noncommercial use of the mark would run counter to the purpose of the Act.



Determining that the District Court erred by imposing a commercial use requirement, the Circuit Court remanded the ACPA claim and if you read between the lines, it appears to direct Bosley to focus on the 'extortion' angle to see if that proves bad intent.

I've surveyed the blogosphere and this decision is being characterized as a victory for 'gripe sites.' (See here, here, and here). With regard to the infringement analysis, it is.

However, I think the fact that the ACPA count survived is important. It is hard to prove intent, and it is hard to reveal purposeful hostility masquerading as gratuitous hostility. But this case takes one of the hardest ACPA cases to win and suggests a way.

Comments (1) + TrackBacks (0) | Category: IP Use
April 5, 2005
If you can't beat the lawyers, route around them (or something like that): Cory and Carrie demonstrate how you can stop Starbucks from pushing the Starbucks Delocator out of Google's neighborhood: publish a link to the Delocator using the words, "Starbucks Delocator." (Or -- why not? -- do it twice.)
Comments (0) + TrackBacks (0) | Category: IP Use
...entitled to fair use under the Lanham Act.
Big news from yesterday: the Ninth Circuit ruling (PDF) that a hair "restoration" company can't use trademark law to strip a domain name from an unhappy customer who set up a website to criticize the company. The Court had not a little bit of fun with language in the opinion:


Defendant Michael Kremer was dissatisfied with the hair restoration services provided to him by the Bosley Medical 3978 BOSLEY MEDICAL INSTITUTE v. KREMER Institute, Inc. In a bald-faced effort to get even, Kremer started a website at www.BosleyMedical.com, which, to put it mildly, was uncomplimentary of the Bosley Medical Institute. The problem is that "Bosley Medical" is the registered trademark of the Bosley Medical Institute, Inc., which brought suit against Kremer for trademark infringement and like claims. Kremer argues that noncommercial use of the mark is not actionable as infringement under the Lanham Act. Bosley responds that Kremer is splitting hairs.

Like the district court, we agree with Kremer. We hold today that the noncommercial use of a trademark as the domain name of a website — the subject of which is consumer commentary about the products and services represented by the mark — does not constitute infringement under the Lanham Act.

Comments (0) + TrackBacks (0) | Category: IP Use
April 4, 2005

A Stay Free Daily post & comments tell the sad story of Starbucks lawyers pushing an anti-Starbucks website, The Delocator, out of Google's neighborhood. From the post:


[When you] visit the site, enter your zip code, and the site does a search. On the right side of the page displays all the Starbucks stores on the area. On the left are local cafes that visitors to the site have entered manually.

...and the comments:

Carrie McClaren: "This is a great idea, but they should have put 'Starbucks' in the website name...I assume they chose not to do that to avoid legal threats from Starbucks, but what's the point of doing a site like this if the intended audience doesn't see it?"

One of the site creators: "[R]egarding the Starbucks tags/branding, per our exhibition agreement we were unable use the word Starbucks anywhere. Their legal department would not ok the exhibition. The project's original title was 'Starbucks Delocator.'"

Later:
Downhill Battle
's Nicholas Reville, via email: "Correct me if I'm wrong, but I think if enough people link to it with the phrase: 'Starbucks Delocator' or just 'Starbucks,' it might be able to show up in Google for Starbucks even if it doesn't have the words 'Starbucks' on the page itself. So... why not put out a call for people to post links to the delocator that are called 'Starbucks'? or 'Starbucks Delocator'?
Comments (3) + TrackBacks (0) | Category: IP Use
March 31, 2005
As I noted earlier, eBay is on a roll against MercExchange. After winning its appeal in court, eBay's side was further bolstered by a USPTO issued a ruling this week that could invalidate one of MercExchange's patents.
In any patent case, the defendant has a fundamental choice: pay up, or fight. Often companies will pay up simply because the cost of paying is not much more than the cost of fighting and the risks of paying are seen as less. This can have a domino effect, where one company's choice to pay up is seen to lend validity to a patent claim and subsequent defendants are more likely to pay.
EBay bucked that trend - possibly because it saw MercExchange's patent attacking a fundamental feature - and it looks like that choice is paying off. So far - of course, Merc is promising further appeals and eBay could simply choose to use its current stronger legal position as bargaining leverage. I'm reminded of a fencing match.
Comments (0) + TrackBacks (0) | Category: IP Use
March 25, 2005
James Boyle of the Center for the Study of the Public Domain sends word that he has posted the Center's comments to the US Copyright Office on the optimal system for using orphan films [PDF] and orphan works [PDF]. (Not coincidentally, today is the deadline for submitting comments.)
Says Jamie, "For both of them we interviewed people around the country on their experiences. Some amazing stories came out of that, and the orphan films research is tragic. At the end of the orphan works report, we offer a proposal to fix the problem." Check it out.
Update (5:22 p.m.): Via Gavin Baker of Free Culture, two more submissions to the Copyright Office:

Update #2 (March 27): Via
C.E. Petit
, another
proposal
for handling the orphan works problem, this one from the
Science Fiction and Fantasy Writers of America, Inc.
Comments (1) + TrackBacks (0) | Category: IP Use
March 22, 2005
Last year I wrote about the UK's Great Ormond Street Hospital possibly suing Disney. Ormond Street are the holders of the Peter Pan copyright and were miffed that they got nothing for the Peter Pan "prequel" book Peter and the Starcatchers.
Now, British author Geraldine McCaughrean has been selected to write the authorized sequel. The apparent motivation for this is to keep money flowing in as the original Europe copyright expires in in 2007 (US copyright runs until 2023).
McCaughrean is no novice though she's not well-known in the US - she has over 130 publication credits (primarily children's books and plays) and is the only writer to be given the Whitbread Children's Book Award three times.
I'm somewhat conflicted about this. On the one hand I'd be glad to see a copyright owner using that right to keep beloved material alive and vital. On the other hand, a one-shot contest seemingly sparked only by an imminent expiration of a long-held mark hardly seems to be the kind of creative flourishing that I'd like copyright to promote. Peter Pan is one of those few works that has remained in the public eye over a long period, and the monies collected do seem to go to a good cause. But somehow it feels to me like there's a great deal of potential here that isn't being made available to a wider range of creative talent.
Comments (6) + TrackBacks (0) | Category: IP Use
March 18, 2005
The US CAFC held against EBay this week, saying it did indeed violate a patent held by MercExchange. This cleared the way for a possible permanent injunction against EBay using a fixed-price feature covered by the patent's claims.
However, the story is far from over. A second MercExchange patent was held invalid by the CAFC and the patent judged infringed is itself up for review by the USPTO. EBay claims to have engineered around the disputed claims so by the time it's all said and done little or nothing may be left of MercExchange's case.
Comments (0) + TrackBacks (0) | Category: IP Use
March 17, 2005
Fred von Lohmann @ Deep Links:


The San Francisco Chronicle runs this fascinating article about Grammy award-winning singer/songwriter Fiona Apple's mythical next record, completed two years ago but shelved by her label. Here's a substantial noninfringing use of P2P networks if I've ever seen one:



"Extraordinary Machine" is an album that Apple finished over two years ago, but which was quickly shelved by the sad corporate drones over at Sony because they didn't "hear a single" and because it doesn't sound exactly like Norah Jones and because they're, well, corporate drones. They dictate cultural tastes based on relatively narrow and often deeply ignorant criteria related to marketing and money and fear of the new and the different. This is what they do.

In other words, it was shelved because it's different, unique, a little eccentric, all bells and oompah horns and strings and oddly lovely circuslike arrangements, and you as the co-opted overmarketed oversold listening audience can't really handle anything like that, anything challenging or interesting or distinctive or deeply cool or lacking in prepackaged backbeats that sound just like Kelly Clarkson or maybe "American Idiot," even if it comes from an stupendously talented world-class Grammy-winning artist. Right? Isn't that you? Doesn't matter. This is what they believe.

But now, a hot new twist. The rest of "Extraordinary Machine" has, somehow, been leaked onto this fair Internet. All of it. Every song, some at first sounding not all that complete and some reportedly with only tentative titles, but, then again, a DJ at a radio station up in Seattle (the End 107.7) somehow managed to get his hands on the whole album and has apparently been playing almost every track and it's all much more finished and incredible than anyone thought.

And fans have been whipping the tracks into high-quality MP3s and splaying them all over the Net, and Rolling Stone and MTV and other media have picked up on the odd story, noting how fans are calling into the station like mad and most everyone loves the songs and protest Web sites like freefiona.com (alongside dedicated fan sites like fionaapple.org) have popped up to try and get some action and yet Sony refuses to actually release the album and the corporate drones remain mum and everyone's wondering just what the hell's going on.



So, in case you missed it: Fiona Apple's fans are downloading her music for free, then demanding that Sony release the album so they can pay for it. At least in the case of Fiona Apple, P2P isn't hurting her CD sales. In fact, P2P appears to be Fiona's only chance of actually getting her CD on store shelves at all.

[This post has been updated w/the excerpt from the article itself; it's lengthy, but too good not to include.]
Comments (2) + TrackBacks (0) | Category: IP Use
March 16, 2005
Siva Vaidhyanathan @ Sivacracy, unearthing yet another demonstration of fair use dying a slow death:


Apparently Princeton Professor Harry Frankfurt does not understand his own job.

As a professor and author of the new book Bullshit, he has taken it upon himself to be a copyright cop as well. He sent a personal cease-and-desist letter to Paul Schmelzer, author of the brilliant and essential blog, Eyeteeth: A journal of incisive ideas.

Why? Because Paul quoted [a small portion] of his book. ...Here is text from his (copyrighted, of course) cease-and-desist letter:

Dear Mr. Smelzer:

It has come to my attention that you have placed a copy of my essay "On Bullshit" on your website. I appreciate the compliment. As you may know, however, the essay has recently been published as a book by the Princeton University Press. The management of the Press and I are concerned that your use of my essay may interfere with sales of the book. In any case, it constitutes a clear infringement of my copyright. I must ask you, therefore, to remove the essay from your website as soon as possible.

Sincerely,
Harry Frankfurt



Now, I seriously doubt that Princeton University Press objects to a blogger quoting from one of their books for commentary or criticism. I would shudder to think that a major academic publishing house would be that ignorant of or hostile toward fair use.

In the spirit of
using fair use before we lose it
, Siva has some additional advice:

If you have a blog out there, copy and paste the exact text that got Paul in trouble. Post in on your blog. See what happens.

Better yet, someone at Princeton should scour Professor Frankfurt's body of work for his use of quotes from copyrighted material. Could he really have made a career without quoting?

Update (March 17):
Confirmation @ BoingBoing
that Professor Frankfurt had no intention of putting fair use under the crosshairs: "I have no objection to the excerpt from my essay that is presented [at Eyeteeth]. I apologize for any suggestion that you might have done something improper. Indeed, I am grateful to you for the honor that your attention to my work does me."
Comments (5) + TrackBacks (0) | Category: IP Use
March 15, 2005
...comes out as a fan of Creative Commons [MSNBC], albeit for strategic purposes: "I think it's helpful to educate consumers that there is a place like Creative Commons where one can access intellectual property that has been freely made available to the general public without compensation and that that should be distinguished from sites that are permitting access to infringing material."
Comments (1) + TrackBacks (0) | Category: IP Use
March 14, 2005
There have been a number of reports either suggesting or stating outright that NCSoft had a big victory in the recent ruling in Marvel v. NCSoft -- causing not a little confusion in the blogosphere, even here among the contributors at Copyfight. Below, Fred von Lohmann helpfully clarifies the situation, concluding that the "victory" was more like "a modest result in a preliminary skirmish." Meanwhile, John Turitzin, Executive Vice President and General Counsel for Marvel, offers his perspective over @ PC Games, arguing (unsurprisingly) that Marvel's case remains strong:


This is primarily a case for copyright infringement -- Marvel had three different causes of action alleging copyright infringement and all three were sustained by the Court. Marvel also had several different kinds of claims for trademark infringement and the judge decided that one of them was the right theory and another two were not. There are some non-trademark and -copyright claims in the case and one of those was upheld and a much more technical claim for a declaratory judgment was dismissed as not necessary.

The upshot: While it's true that more than half of the claims were dismissed, more than enough remain to cause trouble for NCSoft.
For background on what's at stake in the case, check out Fred's Law.com editorial, Et Tu, Marvel?
Comments (1) + TrackBacks (0) | Category: IP Use
March 10, 2005
Comments (0) + TrackBacks (0) | Category: IP Use
February 26, 2005
This is a copyfight:


"Get that camera out of my face," Churchill said.

"This is an artwork we've got called 'Winter Attack.' It looks like it was based on a Thomas Mails painting; it looks like you ripped it off. Can you tell us about that?" Chohan asked.

That prompted Churchill to take a swing at Chohan while he held a stack of papers in his hand.

Whoa.
Fisticuffs.
Update: Evidently, this is the same Professor Churchill of "little Eichmanns" infamy. Curiouser and curiouser.
Comments (0) + TrackBacks (0) | Category: IP Use
February 25, 2005
James Boyle has done it again. Last time, Boyle had the temerity to suggest that intellectual property policy ought to be judged by its performance. Yes, that's right -- not on the theory that it spurs the "progress of science and useful arts," but rather, on whether a specific protection actually does the job. This time, Boyle continues the theme, giving us a surprising fr'instance:


Take weather data. The United States makes complete weather data available to anyone at the cost of reproduction. If the superb government websites and data feeds aren't enough, for the price of a box of blank DVDs you can have the entire history of weather records across the continental US. European countries, by contrast, typically claim government copyright over weather data and often require the payment of substantial fees. Which approach is better?

...Weiss suggests that the US approach generates far more social wealth. True, the information is initially provided for free, but a thriving private weather industry has sprung up which takes the publicly funded data as its raw material and then adds value to it. The US weather risk management industry, for example, is ten times bigger than the European one, employing more people, producing more valuable products, generating more social wealth. ...Other studies suggest similar patterns in areas ranging from geo-spatial data to traffic patterns and agriculture. "Free" information flow is better at priming the pump of economic activity.

Boyle goes on to point out that "[some] readers may not thrill to this way of looking at things because it smacks of private corporations getting a 'free ride' on the public purse - social wealth be damned. But the benefits of open data policies go further."
How far? Boyle explains that this year, one set of monsoon rains alone killed 660 people in India and left 4.5 million homeless. So researchers have been seeking complete weather records to generate a model based on global weather patterns. The US data was relatively cheap and easily available; the European data was not. "In the wake of the outpouring of sympathy for the tsunami victims in the same region, this example seems somehow even more tragic," writes Boyle. "Will the pattern be repeated with seismographic, cartographic and satellite data? One hopes not."
This is one reason why I've been harping on the importance of the Development Agenda for WIPO. Maximal intellectual property protection doesn't always equal maximal economic benefit. It certainly doesn't always equal maximal social benefit. The Development Agenda gives the world's most influential IP organization the opportunity to pull away from this radical stance, allowing us to create IP policy that does its job -- providing the protection where it is needed for optimal economic growth -- while retaining our human values.
Comments (0) + TrackBacks (0) | Category: IP Use
February 20, 2005
Comments (0) + TrackBacks (0) | Category: IP Use
February 18, 2005
I come from a technical background - one in which an enormous amount of the intellectual property is locked up in journals so pricey that only libraries and corporations can afford them. I'm a fan of PLoS, the Public Library of Science, a conscious effort to push more scientific intellectual property out into the useful public sphere.
Now comes ResearchChannel, streaming scientific knowledge and ideas over television (cable) and over the Web to your desktop. They are positioning themselves as "the C-SPAN of scientific and medical research." That's probably a catchy phrase but it suggests something more dull than I'm hoping they produce. In theory, scientific and technical ideas can be locked up in inventors' notebooks and then in tightly protected patents. This makes money for corporate masters, but can impoverish the inventive commons. ResearchChannel can be a testament to a philosophy that says we all get richer by encouraging the free and open flow of scientific intellectual property.
Comments (0) + TrackBacks (0) | Category: IP Use
February 17, 2005
It turns out we have a namesake documentary project in the works:


While mass media continue to expose the general public mostly to restrictive interpretations of copyright, there has been an increasingly lively debate among scholars from a wide array of disciplines that challenge such interpretations. As indicated by the popularity of file-sharing networks and their millions of users, people are aware that not all is right with the current all rights reserved copyright regime. In the hope that it will provide intellectual ammunition and inspire them to take an active role in the copyright reform process, the documentary will present these users with an alternative narrative about copyright.

The aim of The Copyfight is to serve as a link between the scholars' debate and the general public. ...To reach its objective, The Copyfight will adopt a two-front approach. First, a sixty-minute documentary will be produced and released under a permissive Creative Commons license to allow file-sharing. Second, the website will serve as an index of videos related to copyright reform - be it recorded lectures or moderated debates. Along with the interviews gathered to produce the documentary, these videos will be available for the public to download and edit for their own documentary narrative.

Marvelous.
Comments (5) + TrackBacks (0) | Category: IP Use
Australia's Attorney-General, Phillip Ruddock, on the Australian government's recent decision to consider whether doing things like ripping a CD to your MP3 player for your own personal use ought to be legal in Australia: "There's a reasonable argument for putting forward the opinion that when someone has bought something in one format and has acquired the copyright for it in that particular format then there is a fair use for them to take it to another format. I think it's a strong argument."
Via Kim Weatherall, a bit of background on the proposal to give Australians fair use: "The media release is here. The submission is available here. Since rumour has it that AGs are not keen on any such move ..., it will be interesting to see whether this gets any response."
Comments (0) + TrackBacks (0) | Category: IP Use
February 1, 2005
Apologies for the obscure Spinal Tap reference. Yep: I'm terribly corny. Now listen:


Several library groups have drafted a set of principles for the WIPO Development Agenda and its forthcoming Access to Knowledge Treaty...These principles are excellent: brief yet comprehensive, clear, and with perfect pitch for policy. The library groups welcome the endorsements of other organizations. Please talk to your group about signing on.

Comments (0) + TrackBacks (0) | Category: IP Use
January 30, 2005
Comments (0) + TrackBacks (0) | Category: IP Use
January 13, 2005
Speaking of Larry, it appears [LA Times; reg. req.] that he and Professor Geist are of one mind about the larger implications of Google's plan to digitize some of the world's best libraries:


[The] excitement around Google's extraordinary plan has obscured a dirty little secret: It is not at all clear that Google and these libraries have the legal right to do what is proposed...Google, to its credit, has decided to accept these risks. It can afford to fight the lawsuits, and the benefit to society and Google from such access apparently outweighs its potential costs.

But not everyone is Google. Not every library could afford the risks that Google can. And so before we accept a world where only a Google can build valuable, network-based digital libraries, we should ask whether the system that produces these profound uncertainties is a system that we should change.

Comments (1) + TrackBacks (0) | Category: IP Use
January 11, 2005
University of Ottawa law professor Michael Geist proposes that Canada should be the first country in the world to "Googlize" its libraries and public documents -- and explains how the copyright reforms Canada is considering would stand in the way. The two hurdles: 1.) a new licensing scheme that would force Canadians to pay for online content that is otherwise publicly available and 2.) an extension of the term of copyright by (surprise!) 20 years.

Extending the copyright term would deal a serious blow to a national digital library because it would instantly remove thousands of works from the public domain. Although the U.S. and European Union have extended their copyright terms by an additional 20 years, the vast majority of the world's population lives in countries that have not.

Those countries have recognized that an extension is unsupportable from a policy perspective. It will not foster further creative activity, it is not required under international intellectual property law, and it effectively constitutes a massive transfer of wealth from the public to the heirs of a select group of copyright holders.

Comments (0) + TrackBacks (0) | Category: IP Use
January 4, 2005
Fred von Lohmann @ Deep Links, on Entertainment Weekly's choice for Album of the Year -- The Grey Album: "The Grey Album phenomenon will be remembered as a watershed moment for the music industry, putting the lie to all the industry wags who defend the old distribution mechanisms with the tired claim that 'no artist has ever broken out through P2P.'"
Update: More thoughts on the Grey Album "phenomenon," from none other than former Napster CEO Hank Barry:


I had a chance to spend time with Danger Mouse. He is a soft-spoken, thoughtful person. He found some sound recordings from one artist and some from another, and saw a relationship. He had a program called Acid (owned by Sony incidentally) and he used Acid to mash-up these existing recordings to make a new work. Should he be prohibited from doing it? Should he be able to make money from it? Should Sony be liable for providing the tool?

All of these questions are a result of the "permission culture" that Prof. Lessig has described so well. We should be talking about ways to reform that, by having some minimal requirements for initial and continued protection of works and inventions.

One more thing about "control." We need to remind ourselves constantly that the justification for the monopoly grant we give in patents and copyrights is the greater public good -- economic and social, not the moral or personal right of the inventor or author.

Comments (2) + TrackBacks (0) | Category: IP Use
December 16, 2004
Via the Creative Commons weblog, a new service from Torrentocracy -- Prodigem, free BitTorrent hosting for CC-licensed material:


Prodigem can only be used for the distribution of legally licensed material cleared for distribution via p2p filesharing. So, if you are an artist, creator, author, blogger, podcaster, amateur mogul, lead guitarist, independent movie director or person, and you have material which has been licensed openly, such as with a Creative Commons license, the sky is now the limit.

Update: the
flipside of the coin
: Findlaw's collection of legal complaints against people allegedly running BitTorrent servers indexing illegal copies of TV programs and movies.
(
Via
Frank Field.)
Comments (0) + TrackBacks (0) | Category: IP Use
December 15, 2004
Favorite bits from three thought-provoking posts on Google + the world's best research libraries:


Michael Madison @ Madisonian Theory: "A first thought: It's one more example, and a pretty important one, of the fading of the lines separating copyright law from communications law. Is Google Print an information conduit? A massive, rogue P2P technology? Is it a contributory infringer? A publisher? From whom, if anyone, does it need licenses, and who, if anyone, should regulate it, and how, if at all?"

James Grimmelmann @ LawMeme: "I look forward tremendously to having all that public domain material online: watch out publishers, because you're about to have to start competing with free in a whole new way."

Scott Rosenberg: "The public has a big interest in making sure that no one business has a chokehold on the flow of human knowledge."

Comments (0) + TrackBacks (0) | Category: IP Use
December 14, 2004
John Palfrey on the tremendously exciting news that Google will digitize and make searchable some of world's best research libraries: "It brings with it a host of issues about the need to revisit, and likely to reform, the intellectual property regime to make the use of digital works in scholarship more reliably lawful."
Joe Gratz: "Having this material available has the potential to place in the foreground the importance of the public domain. Further, Google may have the resources and incentive to figure out comprehensively which post-1923 books are already in the public domain for failure of formalities.
It will be interesting to see how Google and the libraries plan to justify digitizing entire copyrighted books without a license. Even if they're not included in the public database, merely digitizing them involves making one or more unauthorized copies."
Edward Hasbrouck, via Dave Farber's IP list: "Google's unauthorized for-profit electronic re-publication of 'cached' copies of Web pages has always been copyright infringement. (The copyright holder can remove a work from the 'cache,' but such an 'opt-out' provision doesn't satisfy the requirements of copyright law, which requires explicit 'opt in' licensing for anything other than 'fair use.')
Google's new moves, however, greatly expand its copyright infringement. ...The New York Times reports that Google will sell ads which it will display along with copies of library books. Whatever 'fair use' rights a library may have to loan out a physical copy of a book, they clearly don't extend to licensing commercial online publication. ...
This is copyright theft and for-profit online bootlegging by Google."
Comments (0) + TrackBacks (0) | Category: IP Use
November 17, 2004
Comments (1) + TrackBacks (0) | Category: IP Use
November 15, 2004
James Grimmelmann is back with yet another must-read piece @ Lawmeme, providing his take on how to distinguish between "good" and "bad" digital rights management.
Comments (1) + TrackBacks (0) | Category: IP Use
October 29, 2004
James Boyle has a powerful rebuttal to Richard Epstein's provocative piece, "Why Open Source is Unsustainable." Following, a few intriguing snippets :
Boyle rebutting the notion that open source cannot last because it's an "idealistic community":


"[Legal] uncertainty is only part of the reason that Prof Epstein thinks that open source is unsustainable. His key criticism is that 'idealistic communes cannot last for the long haul.' Well, the Catholic Church is also a relatively idealistic institution, based on canonical texts that are subject to conflicting interpretations. It is doing pretty well so far."

Boyle arguing against the idea that open source isn't viable because you can't "cash out"

"People used to say that collaborative creation could never produce a quality product. That has been shown to be false. So now they say that collaborative creation cannot be sustained because the governance mechanisms will not survive the success of the project. Prof Epstein conjures up a 'central committee' from which insiders will be unable to cash out - a nice mixture of communist and capitalist metaphors. ...But so far as we can tell, those who are influential in the free software and open source governance communities (there is, alas, no 'central committee') feel that they are doing very well indeed. ...[T]he tradition of 'rough consensus and running code' seems to be proving itself empirically as a robust governance system."

The whole shebang
here
.
Comments (2) + TrackBacks (0) | Category: IP Use
Breaking with the rest of the music biz, Sony BMG is partnering with Grokster for a sorta kinda P2P venture:


Although many of the details are still in flux, people familiar with Mashboxx said that it would probably work like this: When users search for a Sony BMG track, the system will allow them to download only authorized versions of the song.

In some cases, these could be free promotional tracks that come with an offer to buy higher-quality renditions of the music. Mashboxx hasn't set any prices. Many online music stores sell songs for 99 cents each.

The idea behind the venture is to let people continue to use file sharing to discover music at no charge, while encouraging them to pay for the songs they want to keep.

Comments (0) + TrackBacks (0) | Category: IP Use
October 26, 2004
...is a good offense. That's the message of Fred von Lohmann's latest column at Law.com, which urges ISPs and online publishers to take advantage of the recent ruling in OPG v. Diebold to level the playing field with copyright holders who send abusive takedown demands:


[By] bringing litigation in selected cases, ISPs and Internet publishers can begin to build precedents that may preemptively deter copyright owners from sending blunderbuss takedown notices in the first place. Counsel for copyright owners, on the other hand, will have to examine potential fair use arguments more closely in light of the Diebold ruling, especially if they have been informed by an ISP or publisher that the material may not be infringing.

Speaking of fair use offense, there has been some talk today about whether the
Lexmark ruling
Jason has been
marveling
over
may turn out to be useful in the appeal of the
awful
BnetD
ruling
(PDF). Meanwhile,
Ernie
's
latest web radio show
has been released. The topic? The BnetD ruling.
Derek Slater, Joe Gratz, and Michael Madison of Madisonian Theory each have thoughts to share on the Lexmark ruling. Ernie, Michael, and Seth Finkelstein have clearly given a great deal of thought to the BnetD decision. Perhaps we'll see some brainstorming about how the Lexmark ruling could be applied in Bnetd v. Blizzard?
Comments (0) + TrackBacks (0) | Category: IP Use
October 24, 2004
Harvard law IP professor/Berkman Center director/alternative compensation advocate Terry Fisher, guest-blogging at the Lessig Blog:


Larry has kindly offered me the opportunity to host his blog for a week. My plan is to use the opportunity primarily to catalyze a discussion of the current crisis in the entertainment industry and what potential solutions to it are both attractive and practicable.
[...]
Before addressing the particular ways in which I and others have tried to solve the crisis, it might be helpful to consider whether my characterization of the crisis is fair and balanced. One potential line of criticism would point to the recent paper by Oberholzer and Strumpf, The Effect of File Sharing on Music Sales (which appeared after my manuscript was set) as evidence that I have seriously exaggerated the extent to which the new technologies (in this case, P2P services) have, at least thus far, threatened traditional business models.

Comments (0) + TrackBacks (0) | Category: IP Use
October 20, 2004
Comments (0) + TrackBacks (0) | Category: IP Use
October 6, 2004
Comments (0) + TrackBacks (0) | Category: IP Use
September 25, 2004
Via Blogbook, a marvelous Groklaw piece I managed to miss, taking aim at SCO, Disney, and other abusive copyright holders/claimants:
The Nazgul, a Derivative Work of the Intellectual Property of Edgar Allan Poe:


If Edgar Allen Poe was alive and thought like SCO, you couldn't write this without the risk of being sued by the venerable Mr. Poe, because he might say, like SCO, if he shared their concept, that we had 'stolen' his plot line. Just think of how much creativity the world would lose if such ideas about copyright were to be adopted. Without a doubt the world would be the poorer for it. Happily, The Raven is in the public domain, which means we can be as creative as we like with Mr. Poe's original work, with delightful results.

For more on the delightful results of remixing culture, check out the
new flash piece
introducing the Creative Commons sampling license, as well as the
shiny new membership page
where you can help support the project by becoming a "Commoner."
Comments (0) + TrackBacks (0) | Category: IP Use
Thanks to a tip from Siva Vaidhyanthan, I just spent some time perusing Elizabeth Townsend's terrific Academic Copyright weblog. Some of you may recall Townsend weighing in on the back-and-forth between Siva and Peter Hirtle on strategies for responding to unnecessary restrictions to fair use. It turns out she's been doing research on a number of issues of interest to copyfighters, including investigating the current state of scholarly access to unpublished works. Two recent posts explore the tension between copyright holders/publishers and academics/librarians/historians:
Copyright and Unpublished Papers - Three Different Approaches reveals that the people in charge of the Mark Twain papers have put everything on microfilm, claiming that this is "publishing" them, so as to prevent the works from entering the public domain after 2003. Remarks Siva, "This is, of course, great evidence in the argument for copyright formalities."
Some Thoughts on the Internet and Society in Relation to Unpublished Works, meanwhile, looks at a paper Peter Hirtle is writing on the "Gentleman's Agreement of 1935" -- "an agreement between librarians and publishers on what was ok to copy without anyone filing infringement lawsuits." The post takes us off the beaten path of the current discussions about copyright, reminding us that access isn't only about making materials available on the Internet: it's also about "continued access to materials with privacy to look, transparent copyright information for materials posted on the Internet and those still remaining soley in archives, and a better fair use scheme that scholars can actually use and depend on, particularly when literary executors DO NOT give permission to quote from materials (this is when it is needed most)."
It's an important point. Those of us who live and breathe the Internet are dazzled by the possibilities for enriching education, knowledge, and creativity, and we tend to talk about glorious futures snuffed out. But what we're aiming to protect is ancient. We have a history of scholarship, knowledge building, and knowledge preservation. We have communities that still understand and respect fair use, both in concept and practice. It's vital that they get a seat at the bargaining table, explaining what the formalities were good for, and why the gentleman's agreement should still hold.
Comments (0) + TrackBacks (0) | Category: IP Use
September 21, 2004
Go on, admit it -- you've been wondering what exactly Mr. Doctrow is up to over there in Jolly Old England. So here's a nice Guardian piece with the scoop on the BBC's Creative Archive, plus Cory himself testifying to the UK government committee that will give the project a thumbs up/thumbs down.
The pith:


The world's media companies are running away from remix culture, locking up their media in increasingly baroque copy-restriction schemes that aim to block playful, sticky-fingered artists from appropriating an image, a beat, a phrase. The works of the commercial entertainment world grow ever less-available to remixers.

...and the pitch:

But not the BBC -- while the private sector strives to keep its material away from remixers, the BBC proposes to do the opposite.

The Creative Archive project will take the very essence of British popular culture -- the material that the United Kingdom spent billions of pounds on in order to entertain, educate and inform itself -- and give it to Britons to extend, to make their own, to interweave with the stories they tell and hear. [...]

[The] audience is awakening to the possibility of mining the culture that surrounds us for the raw materials from which new works may be constructed, from school projects that include clips and music captured from variegated sources to "mash-up" mixes of cleverly combined and juxtaposed music to re-dubbed and re-edited parodies of popular works. This "remix culture" grows by leaps and bounds as the public realises the value of a new kind of folk-art, something that both affirms and defines shared cultural identity by allowing all comers to actively participate in the creation of media, rather than simply eating what we're fed.

There's a lot more out there right now on so-called open content; below, a few recommended articles:
Comments (1) + TrackBacks (0) | Category: IP Use
August 24, 2004
Once again, the embargo is lifted and the multiple rumors are confirmed: not only has the JibJab case has been settled in favor of the animation parodists, but EFF research indicates that Woody Guthrie's "This Land Is Your Land" is actually part of the public domain.
"We believe that Guthrie's classic tune, 'This Land Is Your Land,' belongs to all of us now, just like Amazing Grace and Beethoven's symphonies," says Fred von Lohmann in the official press release. "The idea of copyright law is that, after a time, every work comes back into the hands of the public, where it can be reused, recycled, made part of new creativity without having to pay a fee or call in the lawyers. That's a great thing, the real genius of copyright."
Very cool.
Later: Fred von Lohmann @ Deep Links: "Come to think of it, now that 'This Land is Your Land' is in the public domain, can we make it our national anthem? That would be the most fitting ending of all."
Comments (1) + TrackBacks (0) | Category: IP Use
August 23, 2004
Digital Media Europe carries a story today wherein the Pixies denounce traditional record labels in favor of live CD sales from concerts, product licensing, and Internet distribution:
"Record companies, schmecord companies – who needs 'em? That's not where the money is. The business is with the real customers – the fans. That's who we're trying to connect with," band member Frank Black, AKA Black Francis, told the Associated Press this week.

"I never really was much of a believer in the album anyway," Black said. "Singles are what people relate to."

Apparently, the band doesn''t feel it needs a record label any more and, while their plans are still unformed at the moment, the idea generally is to combine selling live CDs made and then sold at concerts, producing music for movies and commercials and distributing singles via the internet.
Comments (0) + TrackBacks (0) | Category: IP Use
August 19, 2004
I've just finished reading the Ninth Circuit's decision (PDF). It's a beauty. Not only do they get the technology and the law right, but also the policy. Check out these choice comments at the end of the opinion:
The Copyright Owners urge a re-examination of the law in the light of what they believe to be proper public policy, expanding exponentially the reach of the doctrines of contributory and vicarious copyright infringement. Not only would such a renovation conflict with binding precedent, it would be unwise. Doubtless, taking that step would satisfy the Copyright Owners' immediate economic aims. However, it would also alter general copyright law in profound ways with unknown ultimate consequences outside the present context.

Further, as we have observed, we live in a quicksilver technological environment with courts ill-suited to fix the flow of internet innovation. AT&T Corp. v. City of Portland, 216 F.3d 871, 876 (9th Cir. 1999). The introduction of new technology is always disruptive to old markets, and particularly to those copyright owners whose works are sold through well established distribution mechanisms. Yet, history has shown that time and market forces often provide equilibrium in balancing interests, whether the new technology be a player piano, a copier, a tape recorder, a video recorder, a personal computer, a karaoke machine, or an MP3 player.Thus, it is prudent for courts to exercise caution before restructuring liability theories for the purpose of addressing specific market abuses, despite their apparent present magnitude.

Indeed, the Supreme Court has admonished us to leave such matters to Congress. In Sony-Betamax, the Court spoke quite clearly about the role of Congress in applying copyright law to new technologies. As the Supreme Court stated in that case, "The direction of Art. I is that Congress shall have the power to promote the progress of science and the useful arts. When, as here, the Constitution is permissive, the sign of how far Congress has chosen to go can come only from Congress." 464 U.S. at 456 (quoting Deepsouth Packing Co. v. Laitram Corp., 406 U.S. 518, 530 (1972)).
Comments (4) + TrackBacks (0) | Category: IP Use
July 29, 2004
There is a new Wiki in town from The Red Ferret Journal dedicated to free music as in beer, mostly, but also as in free speech. It is a bit hard to read, unfortunately, but content rich (1 Million Free & Legal Music Tracks). Why? (Wiki Music):
Hmm...inspired by a chat I had with Cory and Doc a while ago, I've decided to Wiki the 1 Million Free & Legal Music Tracks page. For those of you who don't know what a Wiki is, it's a page or set of pages which can be altered by any visitor to a website.

My hope is that people will responsibly use the opportunity to add cool new free music links to the page as they find them. Hey, who knows, it might even get exciting. Anyway it's all a bit of an experiment at the moment, so I'll be keeping an eye on it just to make sure that it's used and not abused. Seacrest out! [links in original]
A great place to fill your
iPod
without worrying about that whole
Real
/
Apple
mess.
via Gizmodo
Comments (0) + TrackBacks (0) | Category: IP Use
July 27, 2004
Bravo to the students @ Free Culture for today's spirited celebration of fair use in action. Check out the entirely legal art exhibit, served with a generous helping of levity:


Legal Notice
Sorry Barbie, it's a free country and everything on this site is protected by the First Amendment right to speak, comment, and parody. So maybe you should give your lawyers a break from suing people for a while. Who knows? Maybe it'll give them some free time to ask you out on a date. Just think off all the shopping you could do on a corporate lawyer's salary! Seriously, does Ken even have a job?

Comments (0) + TrackBacks (0) | Category: IP Use
Comments (0) + TrackBacks (0) | Category: IP Use
Just in time for the growing controversy over This Land, I stumbled over another article on the district court ruling last week in Korea in which a 26-year-old college student was fined $129,000 for creating political parodies and posting them online. The student's crime? Potentially influencing an election and -- I kid you not -- trying to "get the public interested in politics."

"Satire and jest for parody works may be acceptable, but this parody image went too far in criticizing a specific political party and seemed to have a great influence on the election," the ruling said. "Considering that the image tried to get the public interested in politics, a punishment with a fine is sentenced."

Certainly puts things in perspective. We Americans take a lot for granted when it comes to fair use and free speech. Let's keep it that way.
Comments (1) + TrackBacks (0) | Category: IP Use
Comments (3) + TrackBacks (0) | Category: IP Use
July 26, 2004
When does the movie industry decline to assert its copyright, instead stating that the copying is fair use? When the copying is done by the Bush campaign, of course. From Roger Ebert's column:
Bruce Davis, executive director of the Oscars, replies: "... We are not enthusiastic about clips from our broadcast being used in political ads ... but we've been advised by our attorneys that the clip in the Bush ad is short enough, and oddly enough political enough, to be protected under the fair use doctrine.

"Fair use trumps copyright infringement. So while we're not happy about what we regard as a misappropriation of our material, there doesn't seem to be much that we can do about it beyond grousing in the columns of movie critics, when we get the chance."
So presumably publishing that Oscars clip of Napster creator Shawn Fanning is allowed too...
Comments (1) + TrackBacks (0) | Category: IP Use
July 22, 2004
Comments (0) + TrackBacks (0) | Category: IP Use
July 21, 2004
My alma mater Duke University has announced a new program where all incoming first-year students will receive iPods for "educational" purposes.
I think this is a great thing and I'm proud that Duke continues to be a leader in instructional technology but consider what the INDUCE Act might have to say about it. After all, Duke knows that students infringe more copyrights before breakfast than most people do all day. Would a reasonable person have known that giving them an iPod would allow more infringement to take place? Now there's a good question for Duke Law School's IP final...
Comments (1) + TrackBacks (0) | Category: IP Use
July 18, 2004
Henry Jenkins has a nice post over at the must-read MIT Technology Review weblog in which he points to a study (PDF) by MIT's Ian Condry comparing/contrasting the way that the record industries in the U.S. and Japan are handling the digital "piracy" problem:


[While] the American industry has responded by seeking legal actions against its own consumers, no such lawsuits have been filed in Japan, where industry leaders are seeking to understand why music fans think it is ok to share music. ... Industry leaders have suggested that the aggressive commodification of music had led a generation to ignore its status as someone's expressive output. They are seeking ways to rebuild consumer loyalty rather than demand customer obedience. This is consistent with general trends in Japanese industry to study fan groups, subcultures, and other consumption communities as, in effect, "petrie dishes" where experimentation and innovation occur.

It seems to me that there's a bit more to the difference in strategy than simply choosing carrot over stick. It's about putting in the effort necessary to understand why people buy rather than "freeload" music. According to Jenkins, Condry argues that the solution to the music industry crisis is "cultural," not legal or economic, and involves "changing the relations between music producers and consumers to emphasize shared interests rather than economic exploitation." I'll be interested to see how Japan's
conversation
turns out.
Comments (1) + TrackBacks (0) | Category: IP Use
Reuters is carrying a wonderful wirestory pointing out that many of Elvis' recordings will soon enter the public domain in Europe, and not long after that, many other rock and roll classics (European Copyright Clock Ticking on Elvis Hits):
If there are no changes in European copyright law, the track [Elvis Presley's That's All Right] will fall into public domain Jan. 1, 2005. Anyone will be able to release it without paying royalties to the owners of the master or the performer's heirs. BMG will start losing a significant piece of its catalog income in Europe.

As "That's All Right" is being hailed by some as the beginning of rock 'n' roll, the implications are that every year after 2005, more recordings that defined the genre will fall into public domain.
Of course, this has the European recording industry in a panic:
Jamieson [executive chairman of British Phonograph Industry] added, "The end of the sound recording copyright on the explosion of British popular music in the late '50s and '60s, not just the Beatles, but many other British artists, is only a short period away. If nothing is done they will suffer loss of income not just for their sales in the U.K. but their sales across the globe."
And Europeans should care about this, why? If the theory justifying copyright is an incentive one, all the artists and recording companies seem to have been properly incentivized. I can safely say that extending copyright for existing recordings is highly unlikely to incentivize the creation of more music in the 1950s and 60s, unless
Austin Powers
can actually go back in time.
Comments (2) + TrackBacks (0) | Category: IP Use
July 17, 2004
At the recent HOPE conference in New York, my colleague Annalee Newitz spent some time behind the desk at the EFF booth, talking to people about the importance of preserving our traditional rights and freedoms in the digital age. One conference participant asked her to explain the slogan on my personal favorite EFF bumper sticker: "Fair Use Has a Posse." She proceeded to launch into an explanation of the always tricky fair use doctrine, but he stopped her midway.
No, no, he said, I understand fair use. What does "posse" mean?
There's a similar mind-bending transcultural translation going on over at BigBlogCompany.net, which evidently offers businesses eager to capitalize on the blog phenomenon a form of Cluetrain-awareness training. Writes David Carr,

Fisking is at the 'high end' of blogging spectrum skills. It is a term that has grown out of the blogosphere and, indeed, an art that has been crafted and honed by bloggers...[but all] original work (including online articles) is protected by the law of copyright, which means that only the owner can reproduce that work. Thus, a would-be fisker would find themselves in the position of wanting to criticize words they cannot reproduce. Very difficult.

Fortunately, a fisker can rely on the doctrine of 'fair use' which provides certain circumstances where copyright protected work can be reproduced without permission. One of these circumstances is if the reproduction is for the purposes of 'criticism or review' (and fisking is a compact combination of both disciplines).

Interesting that Carr uses as the basis for understanding old school fair use the "new" online practice of
Fisk
ing. It's a good reminder to look at the positive side of what's happening on the Internet with regard to copyright: there is an increasing number of people for whom the question of what constitutes "fair use" is daily (or hourly). New
laws
and
technologies
certainly threaten to hoodwink people into believing that fair use on the Internet is tantamount to stealing. On the other hand, direct daily experience with making fair uses of copyrighted material "threatens" the development of new social norms that would provide a much-needed counter-balance to this perspective.
Comments (4) + TrackBacks (0) | Category: IP Use
July 16, 2004
There's some interesting repartee going on in The Library, discussions between Siva Vaidhyanathan and Peter Hirtle of LibraryLaw Blog as to the scope of fair use with respect to nonfiction. Hirtle, applying the traditional fair use factors, explains how a reasonable librarian might conclude copying a whole chapter of a book for school-assigned reading is not fair use. Why not just put a statement in the front of the book giving permission for such uses? The terrible secret, Siva asserts, is that authors typically do not control their works. Publishers do, and publishers don't just apply copyright law but an imaginary, extreme copyright policy. They should be smarter and bolder, given that they are both owner and users of copyrights.
Comments (0) | Category: IP Use
July 14, 2004
Copyfight co-author Wendy Seltzer has concluded the below-referenced online colloquy on fair use and academic publishing; below, a snippet on the fair use argument for using Fox News clips to criticize the company's reporting:


Question from Lloyd Davidson, Northwestern Univ.:
Robert Greenwald's new film, Outfoxed: Rupert Murdoch's War on Journalism, will probably attempt to escape copyright infringement lawsuits against his use of significant excerpts from Fox's news programs by claiming that critical and satirical use of such material is protected. Whether you have seen the movie or not, do you think that such a significant use of material could ever have a chance of being protected from copyright infringement suits based on such a defense?

Wendy Seltzer:
While I haven't seen the film, I'd argue strongly in its favor as protected fair use -- whatever political angle it takes. I'd similarly defend a critic of Michael Moore's who wanted to use excerpts from Fahrenheit 9/11. So long as the excerpts are used in the process of criticism, and not merely gratuitously, they serve a purpose different from that of the original work and don't substitute for the original's commercial market. In today's multimedia environment, you can't effectively criticize newsmakers without using materials in which they may claim copyright. We need to ensure our critics have access to the same tools and technologies that their targets have.

Comments (0) + TrackBacks (0) | Category: IP Use
July 13, 2004
Just when you thought all news about the fight for fair use was bad news, we have two exercises in parody to brighten the day:
Zippy the Pinhead goes "Totally Jeffersonian" in a strip on "wacko" exceptions to copyright. (Ah, no, I can't explain it; you'll just have a to take a look for yourself.)
Meanwhile, the fearless folks @ Free Culture have announced "Barbie-in-a-Blender Day" -- celebrating an instance in which an artist made it to the courtroom to fight for fair use and won:


Mattel isn't a big fan of free speech -- at least not when it applies to their products. So when Utah artist Tom Forsythe took this photograph of Barbie in a blender as part of a series of critical fine-art Barbie photos, Mattel got pissed. So what did they do to try stop Tom's message? They decided to sue his ass. Usually, a guy like this would have no chance going up against a fleet of corporate lawyers; and from the corporation's perspective, that's the whole point...Luckily for Tom, he convinced some lawyers from the ACLU to step up to and fight his case, and after a long legal battle he was victorious.

Comments (2) + TrackBacks (0) | Category: IP Use
July 8, 2004
According to the Guardian Unlimited, Bertelsmann BMG will begin offering three flavors of CDs to its German customers: an "anti-piracy" CD with no frills (only title and information on the disc) for 9.99 Euros, a regular version for 12.99 Euros, and a "luxury" version with additional features for 17.99 Euros.
Maarten Steinkamp, the head of the label in Germany, said the "anti-piracy" CD will look exactly like the one burned at home -- essentially a bootleg-style version of the CD. He added that it would be "absurd" to keep sticking "Don't Steal Music" labels on albums. "It would be better for us to write, 'Thanks a lot for buying something from us,'" he said.
It's tough to imagine this scenario happening in the U.S., where we need legislation to get the record companies to put warnings on copy-protected CDs to let the public know that the CDs have been hobbled, and are therefore worth...well, less.

Comments (0) + TrackBacks (0) | Category: IP Use
July 7, 2004
I was honored recently to attend a private book reading by Siva Vaidhyanathan and Larry Lessig at Stanford. Both spoke at length about the future of fair use, revealing a schism in perspective: Siva is generally more hopeful, Larry characteristically pessimistic. Siva suggested that society and the court system might eventually have more promising answers to the current conflicts over copyright; Larry, meanwhile, argued that "fair use is the right to hire a lawyer."
Today, Siva has a sad tale suggesting that most people have begun to agree with Larry -- and worse, that society's gatekeepers of fair use -- librarians, educators, school administrators -- are letting it happen.
The story in a nutshell: a professor at a Northeastern college asked Siva for permission to distribute a copy of a chapter of Anarchist in the Library. "Of course," Siva replied, adding that he really ought not to have asked. The professor responded by forwarding to Siva a note from the college librarian, which warns firmly that "educational purpose is only one of the four determining factors, and that the courts have weighted one of them, the impact on the potential market, heavily in recent cases." Siva, horrified, runs the use of the book chapter through the four-factor test to show that the professor has a slam-dunk "case."


"Does that mean that some silly copyright holder might sue anyway? Sure! [...]

This is the problem with fair use: It is a gamble. If you were confident that the copyright holder would not care or would not bother for fear of bad publicity, then you could go ahead and use the material as the law intended you to do. But we have all been taught that copyright holders are vultures out for a quick and easy meal. This is not always true.

But if we don't make a stand against vultures we might as well be waiting around to become carrion.

[The] important thing to remember here is that if you follow your librarian's advice and ask permission, you are making this entire fair use calculus irrelevant. Why do we need section 107 at all if educators are just going to cower upon the advice of copyright experts on campus?

It is our duty to push the envelope of fair use. And it is our duty to demand that our institutions back us up when threatened by bullying copyright holders who do not respect values of openness and freedom.

The problem with this, as Siva himself admits, is that hiring a lawyer costs a great deal of money, and paying the possible infringement penalties a lot more than that. It may be our "duty" to stand up to the vultures, but few people, and few schools, can actually afford to
do it
.
I see four main avenues for attacking the problem:



Fair use it or lose it. This is, I believe, Siva's main point, and it's important: on a personal level, don't give in to the fear-mongering. Don't be the person who asks Siva, Larry, or Cory Doctorow whether you can make fair use of their books.

Use and advocate the use of Creative Commons licenses, not only to make work available but also to help people understand in a tangible way that they are entitled to legitimate uses of creative works.

Fortify the fair use gatekeepers. Provide as many resources as we can for faculty members, librarians, systems administrators, school officials, DMCA-takedown compliance officers, legal counsel, etc., to take a stand against the bullies -- not only when push comes to shove and someone files a lawsuit, but in the small, everyday ways that cumulatively alter our perception of what constitutes fair use.

Support and advocate supporting legislation that seeks to turn back the tide by providing affirmative protection for traditionally legitimate activities.

That's my take. I'd like to hear yours.
Comments (7) + TrackBacks (0) | Category: IP Use
July 2, 2004
Bloomberg is running a pretty long feature on movie piracy, particularly on the internet (Time Warner, Disney, Viacom Lose $3.5 Billion to Film Pirates). The piece is not as skeptical of Hollywood's claims as I would prefer, but it is actually a pretty good summary of many of the issues. I would recommend it for those who haven't been paying close attention to these issues and want to catch up a bit.
Bonus: Fellow Copyfighter Jason Schultz is quoted.
Comments (0) + TrackBacks (0) | Category: IP Use
June 30, 2004
If regular readers haven't guessed by now, I'm a huge fan of annotations. It is my humble opinion that one of the great annotative projects of all time was Mystery Science Theater 3000 (aka MST3K).
MST3K was (alas, it is now only available on DVD) a wonderfully creative television show (there was also a movie, MST3K - The Movie) with a relatively simple conceit - three characters (a human and two intelligent robots) are mentally tortured (for reasons beyond the bounds of this post) by being forced to watch bad B-grade science fiction movies from the 50s and 60s (MST3K FAQ - The Basics). However, rather than meekly submitting to the torture of terrible acting, atrocious plot lines and cheesy special effects, the three characters retain their "sanity" by providing a running comedic commentary to the movie, while their silhouettes (we see them as seated in a theater) are superimposed on the bottom of the movie image. In general, the commentary is witty, funny and much more entertaining than the original movie production.
Anyway, I came across this cool copyright-related quote from MST3K on 'Botspeak, an MST3K glossary/dictionary:
"Amazing Grace" spiritual song beloved by small-town residents in movies on account of its being royalty-free
Comments (1) + TrackBacks (0) | Category: IP Use
June 25, 2004
Comments (0) + TrackBacks (0) | Category: IP Use
June 21, 2004
Joe Gratz has a nice, short copyright analysis of an unusual sampling case involving a NATO radio station for classified communications (In Which Joe Defends A Big Record Company):

Here's the story. Irdial put out a CD full of recordings of shortwave "numbers stations" called The Conet Project. The numbers stations are broadcast anonymously and more or less everyone acknowledges they have something to do with international espionage. For this reason, the recordings themselves are probably either not covered by copyright at all (in the case of recordings made by the United States government) or are protected by rights that are extremely unlikely to be enforced, since doing so would blow the broadcaster's cover. [emphasis, links in original]
Go. Read. And, Joe,
Bravo Zulu
.
via Furdlog
Comments (3) + TrackBacks (0) | Category: IP Use
June 15, 2004
OpenTextBook.org is an open source textbook project. Anyone can add to and edit the textbook (which seems to be solely dedicated to mathematics, currently), though you need to know how to use CVS to contribute. The book has a daily PDF snapshot available and an Attribution, Non-Commercial, Share-Alike Creative Commons license.
Really, this is a pretty good idea. However, I seriously question whether professors and educators will support the use of such books in the classroom. Certainly the textbook publishers are going to lobby against it (it's big, big business!). It will also be interesting to see how happy professors are that students are taking notes from class and adding them to a collaborative book (I seem to remember a case along these lines, or maybe it was just a hypothetical - anyway, I don't have time to look it up).
via BoingBoing
Comments (1) + TrackBacks (0) | Category: IP Use
June 10, 2004
Doug Simpson links to and provides some good analysis about a recent First Monday article (Anonymity Inhibits Social Control in P2P Nets?). The article is Pirates, sharks and moral crusaders: Social control in peer–to–peer networks and deals with social norms, including copynorms.
The basic gist of the study is that anonymous social networks have fewer effective norms than large, closed networks. For example, child pornography is much more widely available on the open network than the closed network. Presumably, small, closed networks would have even more effective norms.
This is actually good news for copyright holders. It means that if they modify their policies to function in accord with and reinforce certain copynorms, such as the no free riding norm, they will be able to thrive. However, if they continue to fight existing and developing norms, they are likely doomed.
See also, To Save Copyright We Must Reform It.
Comments (1) + TrackBacks (0) | Category: IP Use
June 4, 2004
A recent Register article on a new program that permits automatic discovery and creation of a filesharing LAN via WiFi has been getting a lot of attention recently (Promiscuous BluePod file swapping - coming to a PDA near you). I didn't really look closely at the article because, to be honest, I kind of assumed such a tool already existed. This is important software, but I think the spin is missing much of the point.
It is clear to me that the basic software concept is a no brainer and even a necessity in our increasingly unwired world. After all, there are many obvious legitimate uses for such a service. Anytime people gather physically such software would be very useful in transfering all sorts of files and information. Papers and notes can be zapped around during meetings, conferences and class. For more examples of non-music related uses, see Social Twister: Pocket Rendezvous: Spawning Connectivity.
However, the music sharing aspect is less impressive to me. I have to disagree with Derek Slater on how interesting it is (WiFi File-Swapping). I don't really see much more than novelty value in being able to join a filesharing network with complete strangers in a physical space. Are you really going to want to share that much with strangers you pass on the street or a local coffeeshop? It is one thing to be able to transfer with someone you've made some connection with, but to promiscuously advertise your files and interests to everyone around? Sure, such software would make fileswapping parties a bit easier, but they're not that hard to set up in the first place. Read on...
Comments (2) + TrackBacks (0) | Category: IP Use
June 3, 2004
WIRED has a good article on the culture of videogame sprite comics (You, Too, Can Be a Comics Whiz). Basically, comic strip artists use pre-existing images from videogames and create comic strips from them. The prime example WIRED provides is Bob and George, which uses images from Megaman videogames. B&G is actually a quite interesting combination of videogame fanfic and comic.
Strangely, while the article discusses the controversy of artists using pre-generated imagery to make comics, there is no mention that such use is not limited to sprite comics. Indeed, "clip art" comic artists have been quite popular outside the sprite world, including such mainstream works as Get Your War On and This Modern World.
Nor is there a mention of the similar use of videogames to make video, one of my favorite art forms, aka machinima. For example, Red vs. Blue uses almost no original imagery in their work (all the action takes place within the videogame Halo), yet surpasses the quality of many mainstream television shows.
Nevertheless, the article does a good job of pointing out the legal limbo these comics, like fanfic, reside in. The game companies refuse or are highly reluctant to license, but they seldom seem in any hurry to go after the works legally - something you don't see much with regard to other content industries. Overall, I think this is a good thing, given the present status of copyright law. Over time I believe that sprite comics and machinima will continue to grow in respect and cultural cache such that companies will encourage their creation.
Comments (1) + TrackBacks (0) | Category: IP Use
GrepLaw points to an excellent group of remixed commercials that take familiar sales imagery and turn them into political and social commentary (Commercial Remixes). You can see the commercials here: Commercial Jams. GrepLaw guesses that,

Hummer , FOX, Army, Air Force, Kodak, Sports Center, Ravioli, and Fleet aren't too happy about seeing their content ripped, mixed, and burned in this fashion.
These commercials are very cool, not because I necessarily agree with their leftist viewpoint, but because they are expressed rather well (mostly). Prof.
Larry Lessig
asks, "does anyone know of great conservative remix culture? Attacks on Kerry? Or liberals?" (
remix culture
).
Television remains one of our most powerful mediums. Video is and will remain crucial to promulgating memes. This is why video remix culture is a critical element necessary to empower democratic discourse. Of course, the question remains of how to efficiently and effectively distribute these works. Hmmmm ... broadcatching, perhaps?
Comments (1) + TrackBacks (0) | Category: IP Use
May 27, 2004
The Inquirer has an interesting story about a Danish company that is providing internet porn subscriptions (after office hours use only) for its employees (Danes permit office p0rn):

Danish Broadcasting's DR Nordjylland reports that the company's director, Levi Nielsen, believes that access to p0rn is a natural fringe benefit for workers, like a free phone or a company car.
Perhaps, as usual, the marketing and distribution of porn is leading the way for the marketing and distribution of other media goods. I've always thought that providing music subscriptions as a fringe benefit to employees would make an awful lot of sense. In particular, it would make great sense if there were a voluntary blanket licensing agreement.
Tax benefits for the employer, large guaranteed income base for the copyright holders. Seems like a win-win to me. After all, the pornographers probably benefit from the Danish company's scheme, since the employees searching for porn were probably looking for free porn.
Caveat: Actually, I'm somewhat skeptical of the story, but who knows?
Comments (1) + TrackBacks (0) | Category: IP Use
May 25, 2004
Incredible Donald Duck-themed museum show, in German: Die DUCKOMENTA. I'm guessing that it is Disney-approved, but I can't tell from the website. Still cool, though.
Comments (1) + TrackBacks (0) | Category: IP Use
May 17, 2004
One common response to the RIAA's legal campaign against P2P uploaders is that filesharers will simply move to darknets where the RIAA's spies won't be able to follow. There is something to these arguments. The smaller a darknet, however, the more difficult it will be to find more obscure files. Thus, there will be growing pressure for the users to either opt for a legitimate download service which has convenient access, or to grow the darknet. Unfortunately, the bigger a darknet gets the less manageable it becomes and the easier it is to compromise.
A perfect example of this comes from The Register, which reports that anti-spam activists have infiltrated various spammer forums (Spam fighters infiltrate spam clubs):

Steve Linford of Spamhaus said spammers know this [that their "private" forums have been infiltrated] already but they don't know who amongst their number is working for the other side. In theory the members-only forums of these sites is accessible only by invitation and only to individuals who have a proven track record in spamming.
One would think that spammers would have a significant interest in protecting their networks from compromise. After all, from the report it sounds as if many spammers are engaging in many legally questionable tactics. Yet the "private" forums were still infiltrated. How much easier will large darknet filesharing networks be compromised?
Darknets for filesharing without fear of lawsuit can work, but only if they remain among small groups of friends known to each other. Once a darknet grows beyond a small group of people known to each other, they become ripe for infiltration. It is between the inconvenience and administrative costs of darknets and the current, excessive price of legitimate downloads that the P2P filesharing answer will be found.
via Slashdot
Comments (1) + TrackBacks (0) | Category: IP Use
I've always wondered how the heck the music industry has made so much money on ringtones (currently, a $3 billion market). Typical charges are $1-$3 for a 30-second snippet of a song that plays poorly on your phone while you can get a high quality version of the whole thing for $0.99 on iTunes. Well, as I suspected, that business model is coming under threat.
The Mercury News reports on software from Xingtone that let's people use their existing music collections to make ringtones (Do-it-yourself ringtone software encroaching on potential profits, some record labels say):

The Los Angeles company's $15 software, sold online, allows anyone with average computer skills to take an MP3 file or favorite CD track, trim it to create a 30-second ringtone and send it to the phone with the press of a button -- just like a text message.
Reactions to the software are mixed (which is an improvement from the likely reactions 5 years ago). Some music distibutors see the software as a marketing tool, others worry that it is cutting off a digital revenue stream just as it is taking off. Cell phone companies also have a mixed response with some blocking user-created ringtones while others don't worry about it much.
Despite the mixed response, I wonder if music distributors are really ready to forgo a potentially "massive" market. I wouldn't risk serious money that a lawsuit against the service won't eventually be launched.
Comments (1) + TrackBacks (0) | Category: IP Use
May 14, 2004
Jason Schultz @ LawGeek, responding to Yochai Benkler's suggestion that while music will undoubtedly survive peer-to-peer, the record labels might not:


What we need is not for the record industry to 'die' but rather to have the industry evolve. We still need methods of marketing and distributing music. P2P does a nice job of distribution but it has yet to demonstrate that it can market an unknown band on its own to the same scale that the RIAA can. P2P does a nice job of distribution but it has yet to demonstrate that it can market an unknown band on its own to the same scale that the RIAA can. [DJ Dangermouse is a notable exception, although one could argue that the coverage in the NYTimes, the New Yorker, Entertainment Weekly, and LA Times didn't hurt].

The bottom line is that as much as we hate the evil aspects of the recording industry, we mustn't discount the actual good it produces, both socially and economically. If P2P is really going to succeed in moving music forward to the next era, it's going to have to find substitutes for these benefits that the RIAA currently provides. If we are unable to bridge this gap, I fear losing the record labels will, in fact, hurt artists and music lovers.

Comments (2) + TrackBacks (0) | Category: IP Use
May 12, 2004
The Second Circuit this week issued a very interesting decision reversing a district court's summary judgment and injunction enforcing a copyright on a compilation of poems. In 1996, Stuart Silverstein published a book of Dorothy Parker's previously uncollected poems, claiming copyright in his compilation. In 1999, Penguin Putnam Inc. published Dorothy Parker: Complete Poems, which includes 3 previously published collections of Mrs. Parker's poems plus a section of all but one of the poems in Silverstein's compilation, in chronological order rather than in the order in which Silverstein had arranged them in his book. The lower court granted summary judgment for Silverstein and enjoined sales of Penguin's book. The Second Circuit reversed, holding that Silverstein's copyright in the mere selection of the poems in his compilation was too narrow to support an injunction against publication of the Penguin book.
Comments (1) + TrackBacks (0) | Category: IP Use
Famed movie lover and renowned director Quentin Tarantino doesn't think copyright infringment is all bad (Tarantino says film piracy "not 100% black and white"). At an "anti-piracy conference" it is reported that,

The former video clerk turned superstar-filmmaker said that he had bought bootleg copies of old, hard-to-get films in New York to help recreate scenes in his blockbuster "Kill Bill", the second part of which is being released in many countries.
So, not only does Tarantino admit to benefiting from the fruits of infringement, but he is also admitting copying of scenes from various films. If he wasn't making so much money for Hollywood, the
MPAA
would certainly be sending the Deadly Viper Assassination Squad after him.
Tarantino would also be guilty of encouraging film piracy in China: "In the case of China, I'm glad they're pirating it. In a closed Communist country I'd rather be seen than not seen," he said.
You can see a fairly extensive list of the films Tarantino referenced in Kill Bill Vol.1 and Kill Bill Vol. 2 here: The Quentin Tarantino Archives' Guide to the Movies that Inspired Kill Bill.
via Techdirt
Comments (3) + TrackBacks (0) | Category: IP Use
May 11, 2004
A pair of UC Berkeley SIMS (School of Information and Management) students (Bill French and Parker Thompson) have, for their masters' degree project, developed new P2P music sharing software called, Trifecta. The subtitle of their project, "Creating P2P Software that Enables Fair Use," shows that this is not simply an engineering project, but a legal one as well (as befits students of Pam Samuelson). The software is described thus:

Trifecta allows users to lend and stream sound recordings to friends and other personal acquaintances, two uses that we maintain are fair because private, noncommercial sharing and performance are consistent with the rights afforded to consumers by the first sale doctrine and the right of private performance.
The actual design is more nuanced than that brief description, but the basic concept is that neither the people providing the software nor the people running the
Trifecta
client could be successfully sued by the copyright industry. Read the paper:
Trifecta: Creating P2P Software that Enables Fair Use [PDF]
. A download of the application is "
coming soon
."
I liked what I read in a brief skim of the paper. Whether the system actually provides full legal protection is subject to debate (I, of course, think it should be legal when used as intended). Of course, there would be ways to subvert the intention of the project, but why bother since much more open P2P systems are already out there?
via Not Quite A Blog
Comments (0) + TrackBacks (0) | Category: IP Use
April 28, 2004