AUTHORS
About this weblog
Here we'll explore the nexus of legal rulings, Capitol Hill policy-making, technical standards development, and technological innovation that creates -- and will recreate -- the networked world as we know it. Among the topics we'll touch on: intellectual property conflicts, technical architecture and innovation, the evolution of copyright, private vs. public interests in Net policy-making, lobbying and the law, and more.
Disclaimer: the opinions expressed in this weblog are those of the authors and not of their respective institutions.

Category Archives
July 13, 2015
...or so opines
Stan Muller in Crash Course - Copyright, Part 3
. In his thought experiment he goes through a day of what we'd consider pretty normal activities - retweeting, taking and posting a video at a friend's birthday party - and a couple unusual activities like getting a tattoo made from his own sketch of a copyrighted work. (Long-time readers may recall
we talked about copyright and tattoos back in 2011
and
one of my predecessors here noted a case as early as 2005
).
Stan points out that not only does this set of pretty mundane things put him on the hook for millions in statutory liability claims, it also puts him (or at least his tattoo) at risk of being impounded or destroyed. If that seems more than a bit silly to you then your'e in good company.
The episode deals with a number of exceptions and limitations to statutory copyright boundaries, including fair use and first sale, spending most of its time on Fair Use components, uses, and defenses.
I should also note that Crash Course in general is free and draws support from subscribers through Patreon.
Comments (0) + TrackBacks (0) | Category: Laws and Regulations
July 10, 2015
Comments (0) + TrackBacks (0) | Category: Laws and Regulations
June 29, 2015
The Supreme Court has denied a cert petition in the Oracle vs Google fight over Java. This is a victory for Oracle, as it won in the CAFC and that decision now stands. It is probably also a loss for everyone else and may well be a significant blow to Java as Oracle is now free to charge everyone for use of the (buggy, security-hole-ridden) language.
Google still has a fair use defense it can try but if there is not a team of engineers inside Google hard at work producing a Java-free version of Android I'll eat my hat. The decision to extend copyright protection to programming APIs is threatening to nearly everything that modern programming is about. Even Microsoft and Apple at their most monopolistic never tried to claim that they should be paid by people who wanted to interoperate with them.
All that said, I wouldn't read too much into this event. The denial of certatori happens a lot - some years well over 80% of petitions are denied - and there's rarely any explanation given. Court watchers love to speculate about these things - my personal theory is that SCOTUS didn't see a compelling reason to enlarge its ongoing fight with the CAFC - but all you can say for sure is that Google and its amici failed to make a case compelling enough that four justices agreed that it should go on the Court's docket. Who knows what they'll say the next time around.
Comments (0) + TrackBacks (0) | Category: Laws and Regulations
June 24, 2015
The EFF has a nice piece up about "European Copyright Madness"
. At issue is a UK High Court decision that effectively says people aren't allowed to rip (mix, burn!) their own CDs. Uh, yeah. Guys, we fought this fight last century and the anti-ripping forces lost.
Jeremy Malcom, the column's author, points out that the root cause is the European Copyright Directive, which the High Court might have interpreted correctly but in so doing have revealed its broken-ness. Broken in the sense that it's detached from reality. It deals with hypotheticals, such as "hypothetically, you might buy a copy of the same CD to play in your car that you already own to play in your house." A quick glance around my personal household (two adults, two music-loving kids, two cars) says that this logic means we would buy six copies of every CD.
That is... an interesting conclusion. And I'm with Malcom in pointing out that if your process produces nonsense conclusions then there may be something wrong with the premises you're using at the start. In this case, it's the premise of economic harm and the idea that the value I'm paying for in buying music is somehow localized to one device that plays back that music.
Yeah, not so much.
Comments (0) + TrackBacks (0) | Category: Laws and Regulations
May 26, 2015
SCOTUS has reversed and remanded CAFC yet again. In a 6-2 ruling (Breyer recused) the Supreme Court has held that even if you think a patent is invalid you have to behave as if it is, as regards induced infringement.
Specifically, the courts seem to agree that Cisco (in this case) induced customers to infringe Commil's patent through giving them equipment to use where that equipment itself was infringing. The case is a little tricky because it's dealing with the intersection of patent validity (where peoples' mental states are not considered) and direct versus indirect infringement, which does implicate peoples' beliefs and mental states.
I'm (still) not a patent lawyer, but on first reading I think SCOTUS got it right.
Comments (0) + TrackBacks (0) | Category: Laws and Regulations
February 13, 2015
I've not talked much about the theory of patent "exhaustion" - mostly because I'm not a lawyer and will probably botch it up, but here goes. Patent exhaustion is somewhat similar to first sale doctrine - it holds that once you've sold a patented item you give up your control over that particular item, and also you implicitly grand the purchaser of the patented item a license to use it as they see fit. The IP Law blog article linked here has more details.
This is relevant background to a case that was decided (overturned in fact) at the CAFC this week. Patent-holder Helferich Patent Licensing had appealed a loss lower down regarding patent exhaustion. The question was whether the fact that Helferich had licensed certain patents to phone makers allowed content providers to use patented techniques for displaying Web pages on those mobile devices. The District court had agreed with defendants (mostly big media organizations like the NY Times and CBS) that patent exhaustion not only covered the individual purchasers of the handsets but also the media companies that were providing content to the phone users.
This week the CAFC disagreed, holding that the District court's summary judgment extended the exhaustion doctrine too far. It's now possible that the defendants could seek Supreme Court review - hoping perhaps that the Supreme Court will continue its efforts to smack down the CAFC - or the case could go back to the District for an actual trial on the merits, after which it could wind right back up in front of the CAFC again.
Comments (1) + TrackBacks (0) | Category: Laws and Regulations
January 20, 2015
I noted last year that the CAFC seems to be hell-bent on interpreting the laws however it damn well pleases
, despite
Supreme Court decisions to the contrary
. Guess what? It's still happening.
This time (in a case called Teva Pharmaceuticals v Sandoz) the Supreme Court has once again rejected the CAFC's practice of conducting de novo reviews of cases that appear before it. In this case, Teva had its patent upheld as valid by a lower court in its suit against Sandoz. But when the case reached the CAFC the higher court decided to reopen the claims construction argument and reversed, finding the patent invalid.
Except you can't do that. One of the core principles of the hierarchical structure of US courts is that lower courts find on facts and then interpret the law in light of those facts. An appeal against a lower court verdict has to make a claim that the law was incorrectly interpreted or applied, or there has been some kind of procedural error. The Supreme Court has rejected this behavior by the CAFC before and now they've reversed again, reminding the CAFC that they have to play by the same rules as everyone else.
However, as I noted last time this happened, there doesn't seem to be any means to enforce this dictate by the Supreme Court. Sad.
Comments (0) + TrackBacks (0) | Category: Laws and Regulations
October 31, 2014
This month the 11th Circuit handed down a copyright decision on professors' rights to make and use copies of material excerpting copyrighted books.
The case involved three big houses (Cambridge U Press, Oxford U Press, and Sage) that sued Georgia State University over a policy that allowed copied excerpt use in class. When the case was originally decided, the judge used a somewhat novel case-by-case examination of the incidents rather than ruling on the policy as a whole. In its review, the 11th largely upheld that approach, which had led the judge to find for the defendants in all but five instances.
The Circuit did rule that the initial decision applied the Fair Use four-factor test incorrectly. The trial judge gave each of the factors equal weight (wrong) and failed to do a holistic analysis of how the factors balanced. This caused the 11th to overturn the verdict and send the case back down. In summary, it's OK for a trial judge to consider incidents individually, but when doing so, the judge still has to apply the fair use tests in the standard way to each incident.
Comments (0) + TrackBacks (0) | Category: Laws and Regulations
October 12, 2014
Inside Council reported last month that The Judicial Conference of the U.S. has approved the elimination of Federal Rule 84. This is a small procedural change, but may have a large-sized effect on patent trolls that mass-file suits.
The idea is to eliminate a simplification that is being abused. Form 18 provided a "bare bones" complaint structure in which plaintiffs in patent infringement cases could just state that the defendant was infringing a patent. Under the new rules, the plaintiff will need to describe how the defendant is committing infringement. For a standard patent case this change doesn't affect things much, since most patent cases describe specific acts of infringement. However, patent trolls currently may file massive numbers of suits, each simply claiming that some infringement happened, without providing specific descriptions. The troll is most interested in getting settlements as quickly as possible, so files the most bare-bones and quickest cases possible. If the troll is required to investigate the companies it wants to sue in order to provide a specific description for each suit then the cost of mass suing goes way up and there's less incentive to shotgun lawsuits around.
(Thanks to Greg Aharonian of PATNEWS for the initial pointer.)
Comments (0) + TrackBacks (0) | Category: Laws and Regulations
October 11, 2014
As I figured back in June
, Google has
asked the Supreme Court to review the (let's not mince words here) complete hash that the CAFC made of the decision
. If you recall, this started out being a patent case and somehow mutated into a copyright decision that allowed Oracle to hold copyrights on some APIs for the Java language. Google's petition argues that the the CAFC decision has the effect of circumventing SCOTUS precedents on patents.
Comments (0) + TrackBacks (0) | Category: Laws and Regulations
October 8, 2014
The US Tax Court last week handed down a ruling that seems to be good news for artists who want to make money while working at related jobs. In this case a professor of studio art at Hunter College, Susan Crile, won a case against the IRS over sales of her art.
The question at hand was whether her job as a professor included the creation and sale of artwork, or whether that sale was part of a separate profession (for tax purposes). This case directly speaks to visual arts, but is likely applicable to others who do this sort of thing - writing fiction while working as a copyeditor, selling portraits while working as a staff photographer and so on.
Comments (0) + TrackBacks (0) | Category: Laws and Regulations
July 30, 2014
In the past couple of years (see for example
the Prometheus decision
). The Supreme Court has issued a series of rulings that attempted to clarify what is and is not patentable. Unfortunately, the result has been the exact opposite, with
court decisions creating chaos and confusion over what is the proper subject matter of patent applications
.
The USPTO has issued proposed rules that appear not only to take the SCOTUS decisions at face value, but expand them to a great extent by declaring vast tracts of what had previously been patentable as out of bounds. An article on Nature.com earlier this month decries the likely outcomes.
The piece estimates that "almost half the drugs approved in the United States from 1981 to 2010 would have been rejected under these guidelines". While I am still concerned about overpriced medicines and their consequences, it's still likely that in the absence of some form of protection these medicines would not have been developed. It's possible that the Patent Office will implement less draconian interpretations, but even so I cannot see an easy way out of this thicket.
Comments (0) + TrackBacks (0) | Category: Laws and Regulations
July 21, 2014
I got an update from American Library Association (ALA) letting me know that they had joined with other higher education and library organization to file a joint comment to the FCC in support of net neutrality.
This should serve to remind everyone that while the Internet is perhaps the most amazing commercial platform yet invented, it's also an information access mechanism for schools, for libraries, for communities, and for the public. As such it needs not to have "paid prioritization" and it needs rules that allow us to choose what we get, not the cable companies. The Internet has a public, an educational, and democratic imperatives that are every bit as important as its commercial imperative and don't you forget it.
Comments (0) + TrackBacks (0) | Category: Laws and Regulations
July 18, 2014
On the eve of the next round of secret talks on the festering pushole that is the TPP - the trade treaty so secret it can only be seen the by the multinational corporations that are writing it - MSF is once again attempting to encourage some variant of sanity.
As I've written before, MSF/Doctors Without Borders is opposed to the TPP provisions that promote patent protection over human protection. In their latest missive (linked above) the organization points out that "harmful new rules" in TPP will push prices higher for life-saving medicines, and of course this will hit the poorest countries the hardest. Additionally, TPP continues to promote the regime of secret, unaccountable courts that would set themselves above the national courts of the signatory nations. As MSF notes:
The Canadian government has been sued by Eli Lilly to the tune of $500 million, based on similar provisions in NAFTA, because the corporation objects to a Canadian Supreme Court ruling rejecting the patent for two of its blockbuster drugs. As a result, Canadian law could be overturned by a ruling made in a secret, private arbitration proceeding.
As before I feel I should note that I am a long-time donor to MSF, but have no other affiliation with the organization.
Comments (0) + TrackBacks (0) | Category: Laws and Regulations
July 15, 2014
Our friends at the Future of Music Coalition rounded up a star list of songwriters, performers, and independent artists try and get the FCC to back off its plans to wreck net neutrality. Kevin Erickson was kind enough to send me a link to the collected artists' comments, which you can read online at the FMC site.
My favorite pull quote from the comment filing:
We music people know payola when we see it. And what we see in Chairman Wheeler's proposal doesn't give us any confidence that we won't end up with an Internet where pay-by-play rules the day. We've heard this song before, and we're frankly pretty tired of it.

Thousands of us have already told the FCC that losing an open Internet would be disastrous to the music community, and we suppose there's no harm in telling you again. But this time, we really hope you'll listen. We may not be telecom lawyers, but we get this issue pretty clearly. You have the legal authority to prevent discrimination and paid prioritization online. You only need to exercise it.
It's been a long time since
I wrote about how payola came to the digital music landscape
. Doesn't mean the problem has gone away, though.
Comments (0) + TrackBacks (0) | Category: Laws and Regulations
June 25, 2014
In a 6-3 decision, the Supreme Court has acted to close a loophole in copyright law. We've discussed in the past how Aero narrowly tailored its business model and architecture to fit in this loophole; this result likely means the end of their business.
I'm sure there will be plenty of analyses flowing, and lots of people commenting on the implications of this decision. It seems like a small area of the law, but it's possible that this ruling will be used against a wide variety of nascent businesses, despite Breyer's apparent intention that the decision be read narrowly. The decision seems to go to great lengths to say that Aereo is (like) a cable company and thus should be subject to the copyright restrictions. Breyer specifically calls out a position taken by the US Solicitor General
that "[q]uestions involving cloud computing, [remote storage] DVRs, and other novel issues not before the Court, as to which 'Congress has not plainly marked [the] course,' should await a case in which they are squarely presented."
That's a good theory; let's see how it shakes out in practice. My cynical side thinks the Cartel will still see this decision as a green light to go after cloud storage companies in general.
Comments (0) + TrackBacks (0) | Category: Laws and Regulations
June 19, 2014
Since we've been ragging on the CAFC lately for its losses on appeal, it's worth noting that this was a unanimous decision upholding the Federal Circuit.
The case, conventionally known as Alice Corp v CLS Bank dealt with challenges to patents held by Alice Corporation. I've read through the decision once and I expect better analyses will enlighten things in days to come, but what I see is that the Supreme Court is still swimming about in murky §101 waters. In particular, SCOTUS agreed with the CAFC that Alice Corp's patents were invalid because "...they are directed to an abstract idea." As such, they're not proper subject matter for a patent.
This follow the line of reasoning that the two Courts have established in cases like Bilski and Myriad, but as we noted last time around, it's not clear to me that this line of reasoning is actually consonant with how sections 101 and 103 try to define things.
Thomas's opinion is pretty short and if you don't agree with the previous line of SCOTUS reasoning then you're not going to like this opinion either because it goes to great pains to trace how those past decisions require the present conclusion. Thomas reviews the reasoning in Mayo, and relies on that decision and Benson to argue that the patent claims construction "merely require generic computer implementation" and that this doesn't make the underlying ideas eligible for patent protection.
Comments (0) + TrackBacks (0) | Category: Laws and Regulations
June 3, 2014
When the Supreme Court overturned the CAFC in a case known as Octane Fitness earlier this year, I noted that SCOTUS was telling the CAFC that the Federal Circuit had the wrong idea about when attorney fees could be awarded in baseless patent suits. Now, according to Joe Mullin for Ars, we have our first ruling1 putting the Octane principle into action.
The case involved another 'fitness' company - information fitness in this case. FindTheBest is a start-up that offers to help people match up offers with needs. According to Lumen View, FTB was in violation of a patent Lumen held and it sued in what has become a typical troll pattern: the suit was held back if only FTB would settle; Lumen filed a large number of similar suits all at once, etc. Most tellingly, according to the judge's decision in this case Lumen didn't do "any reasonable pre-suit investigation."
That led the judge to determine that Lumen's case fit the criteria laid out in Octane and Judge Cote has found this case to be an exceptional one that justifies shifting FTB's legal fees to Lumen. The exact amount of this shifting is still to be deteremined, as FTB will have to show the judge what it cost to defend this case.
It will be interesting to see what Lumen's response is. They may just chalk one up in the loss column and move on, assuming that other defendants will be more willing to settle. A district judge's ruling isn't precedential in other jurisdictions, but it should be helpful to other defendants. If there's a District split then that gives Lumen stronger grounds for appeal later on; on the other hand, the risks of multiple judges following Judge Cote's reasoning might give them pause.
1. According to Mike Masnick at Techdirt, "NewEgg was able to pursue fees against a troll" so this might technically not be the first.
Comments (0) + TrackBacks (0) | Category: Laws and Regulations
June 2, 2014
The Supreme Court unanimously overturned the CAFC twice (again) this week, continuing to highlight how dysfunctional this court has become. The cases were Limelight v Akamai and Nautilus v Biosig.
You can read about the details of the cases if you like, but the key point is that the CAFC and SCOTUS continue to disagree about major elements of, and interpretations of precedents for, patent law. This runs directly counter to the purpose for which the Federal Circuit was created, which is bad news for litigants and application writers. However, the specifics of these two cases probably make no difference because they are just part of an ongoing "pissing match" as Greg Aharonian calls it between the two courts.
Aharonian, in his emailed PATNEWS newsletter, points out that in theory SCOTUS can direct the CAFC to decide cases according to its decisions but in practice there's no enforcement mechanism. This leaves the CAFC judges free to ignore Supreme Court mandates and suffer no consequences as a result. The losers, again, are the people who have to litigate these things because when CAFC renders a decision that contradicts SCOTUS instructions it's still up to the litigants to appeal back to the Supreme Court to correct the CAFC's error.
I'm not a lawyer and I have no idea what mechanisms exist that could help with this situation. I know that we have problems with bad patents and people abusing the patents that are issued, but even once those problems get fixed we will need a unified judicial voice to interpret patent laws in light of new scientific and technological advances as well as new social understandings. This? This is a disaster.
Comments (0) + TrackBacks (0) | Category: Laws and Regulations
May 1, 2014
The Supreme Court handed down two patent-related decisions this week, both with lead opinions authored by Justice Sotomayor.
In Octane Fitness, LLC v. ICON Health & Fitness, Inc. the Court addressed the issue of attorney fee awards. If you've been following the patent troll debates you have probably seen the idea that awarding attorney fees could be a way to curb some of the worst abuses of the patent system. The law presently allows awarding fees in "exceptional cases" but gives only only general guidelines for what could be considered an exceptional case. In a unanimous ruling, the Supreme Court effectively reigned in the Court of Appeals for the Federal Circuit's current method of exercising discretion in these cases and moved that discretion back to the District level.
I'm not well-enough versed in the law to have an opinion whether the Court got it right in this case, but I think this is a desirable outcome. Lately the CAFC has been arrogating extra powers to itself, making de novo findings and so on. I think these matters are much better handled at the district level, where evidence and findings of fact are normally argued. Yes, this will likely lead to more differences of opinion and I suspect that the CAFC and SCOTUS will end up having to make additional decisions that set guidelines but we need a rich debate in the Courts over how to apply the law as it's increasingly clear that Gridlockress isn't going to help.
Most crucially for those fighting against trolls right now, this decision provides a sharp rebuke to the CAFC's narrow and restrictive view of when fee awards are appropriate. Ronald Mann on SCOTUSblog has a nice summary of the four main errors that the Supreme Court saw and wished to correct.
In Highmark Inc. v. Allcare Health Mgmt. Sys., Inc. the Court addressed the specific grounds for finding a case exceptional and handed another weapon to the anti-troll fighters. By specific reversal, the Court held that continuing to litigate cases that should reasonably be known to be baseless (e.g. from previous losses) is grounds for fee awarding.
This is important as it can curtail two bad-actor practices: "forum shopping" in which a troll continues trying to win cases in different jurisdictions until it finds a friendly judge. Then that single victory can be used to pressure settlements from other companies. Additionally, some trolls have filed RIAA-style mass lawsuits, trying to hit as many targets at once as possible. Under Highmark a defendant against such a suit can reasonably ask a judge to suspend trial pending other outcomes since the mass-filer now would face the risk of having continued suits being subject to penalty awards if it lost a lead case.

Comments (0) + TrackBacks (0) | Category: Laws and Regulations
April 24, 2014
Both Boingboing and Vox put up very nice images of revolving doors to go with the story of how the Cartel has captured the Obama administration's trade agenda. Back in the dark ages (like, starting shortly after Obama came into office) I noted that the RIAA was taking over the DoJ. Sure enough the result was that federal agencies got turned into copyright cops and we got copyright maximalism.
It's really unsurprising, then, that other bits of the Cartel (the MPAA and its affiliates in this case) have also gotten in on the act. The recently resigned US Trade Rep goes to work for the Cartel, joining at least a dozen of his colleagues. Meanwhile, Obama nominates Robert Holleyman, fresh out of the pro-SOPA BSA, to be the new trade rep.
The phrase you are looking for here is "regulatory capture" and as Wikipedia so baldly states, it's corrupt, and a form of government failure. Yes, it didn't start with Obama nor will it end with his departure. But it has gotten particularly brazen under a man who promised to keep his administration at arm's length from lobbyists.
Comments (0) + TrackBacks (0) | Category: Laws and Regulations
March 11, 2014
In a comment on
yesterday's discussion of arguments against Aereo and their implications
, J.S. Greenfield argues that I have mischaracterized the position taken by the US Government.
Greenfield points to his own blog entry that discusses what appear to be self-contradictory arguments the SG's office is making. Greenfield notes that there's an important question of "equipment rentals" involved and that one of the issues SCOTUS will need to consider is who is actually doing the "transmitting" of the signal from the cloud DVR to end device. It will make a great deal of difference if the Court decides that the end user is the one doing the transmitting (essentially, downloading their own data) versus Aereo doing the transmitting.
If you believe that latter position, then you can argue that Aereo's system is distinguishable from Cablevision's system because Aereo lacks a license to transmit, which Cablevision has. This would allow the Court to rule against Aereo as a company and business model while still allowing the existing Cablevision decision to stand. If that decision stands, then the threat to cloud storage systems is much less. Except Greenfield argues that distinction rests on (what I would characterize) as nonsense.
In specific he argues that the S.G.'s office brief points to "[a] centralized server and other shared equipment" as well as the way that Aereo dynamically allocates its resources to meet customer demand. Which is, work with me here, pretty much exactly what every other cloud storage provider does. Aereo's architecture may look insane but that doesn't mean it has to ignore basic computer science.
The bottom line in Greenfield's blog is that the government has not offered any logical way to distinguish this case from other potential cloud-storage provider cases and so we're right back where Matt Schruers said we were: If Aereo goes down, a whole lot of next-gen computing solutions are going to be in deep trouble.
Comments (1) + TrackBacks (0) | Category: Laws and Regulations
March 10, 2014
For people who are tired of legal minutae, here's the one liner: Matt Schruers argues at the Disruptive Competition blog that if Aereo loses it will be a big setback for a lot of cloud computing efforts.
That's a fairly big claim to make. As we've discussed from the start Aereo is a kind of weird cloud play itself that is using a particular interpretation of a previous case under which its admittedly crazy set-up ought to be legal. Broadcasters have challenged that and it's likely that SCOTUS will clarify or overturn that ruling in this case.
Schruers points out that this pivots on the question of public performance rights. If Aereo is allowing you to access your legally obtained copies of programs from a cloud server (essentially a remote DVR) then no public performance is happening and thus those rights are not implicated. If the Cartel's theory is correct, though, then the fact that Aereo has all these individual copies doesn't matter - what matters is that the material is being made available to multiple members of the public.
Now stop and think: multiple copies of legally obtained files, made available to multiple members of the public, individually and at different times. If that sounds to you like what Dropbox, SkyDrive, iCloud, and Google Drive (to use Schruers' list) are doing, then you begin to see the problem. If the Cartel prevails in this case it would be a throat-punch for every cloud storage service of every kind, everywhere. As Schruers puts it:
Because all commercial content is likely to be stored and streamed to more than one user eventually, cloud services would have to assume that everything they make available online would ultimately implicate some public performance right.
As usual, the Obama administration is on the wrong side of this one, filing a brief in support of the Cartel and arguing for overturning Cablevision, the base case here.
Comments (1) + TrackBacks (0) | Category: Laws and Regulations
March 8, 2014
Following up on yesterday's discussion of "right of performance", David Post has an interesting blog entry up questioning why Google took the position it did.
He quickly reviews the standard notice-and-takedown procedures, and points out that YouTube (Google) handles hundreds of thousands of these requests in the standard manner. It's not clear why Google refused this takedown request.
The unfortunate consequence of that refusal is that Google now has to be the named defendant in Garcia's suit, rather than an impartial intermediary as it is in other cases. As I noted yesterday, a significant portion of Garcia's claim has to rest on the question of fraudulent action, but Google is not the fraudulent actor here, nor can it possibly produce any evidence related to the interaction between Garcia and the filmmakers prior to the film appearing. Without being able to adjudicate those issues, Garcia's claim becomes a matter of secondary legal theory.
For Google to exercise what Post calls "decision-making discretion" about a case where it is not in possession of key facts is to set itself up as a court for copyright matters. That can only end badly.
Comments (0) + TrackBacks (0) | Category: Laws and Regulations
March 7, 2014
The traditional answer has always been "no" but
in Garcia v. Google, Inc. the 9th Circuit appears to be saying "yes"
.
A few undisputed facts are relevant here: Garcia is an actor who alleges she was tricked. She believed she was performing in one film ("Desert Warrior") but in fact her performance was dubbed into another film called "Innocence of Muslims." This latter film, on being viewed publicly, caused a controversy and appeared quite insulting to some Muslims even to the point of an imam issuing a fatwa that called for the killing of everyone involved with the film.
Garcia has attempted to have herself removed from the film, and to control reproduction and circulation of the film. As part of that she has tried to get YouTube (Google) to remove copies of the film with her performance in it. Her claim is that she has an independent copyright in her performance. The film's producer has claimed she signed a typical acting waiver, which ought to transfer her rights to the filmmaker. Her counter-claim would have to rest on the notion of being defrauded. If a judge agreed that she had been tricked as to the circumstances of her performance, the waiver could be ruled null and rights in her performance might then revert to her.
Which brings us back to the question of what rights (if any) does Garcia have in how her performance is used? The notion of the existence of such rights has enraged certain commenters (notably Mike Masnick on techdirt) but I am less certain.
What the 9th has said is not "Garcia is correct" but rather it has granted an injunction based on an evaluation that she has a likelihood of succeeding at trial. The injunction requiring Google to remove any copies of the fraudulent film is not dissimilar in my eyes from an injunction requiring removal of a song video by Band A when Band B claims that Band A is passing off its work fraudulently. In the case of a song we have a unified performance in which the myriad of rights are well settled by caselaw. The Garcia case raises the question of whether a film also encompasses a myriad of rights that we normally don't pick apart but in the case of fraud we might need to.
What the Ninth seems to be saying is "let the arguments be made at trial and we'll see." Unlike Masnick I think this is a reasonable way to explore the issue
Comments (0) + TrackBacks (0) | Category: Laws and Regulations
February 14, 2014
One of the important elements in establishing prior art for challenging patents (a big deal these days as we're dealing with more patent trolls) is showing that the invention disclosed in the patent has been "reduced to practice" at some time prior to the patent's claims. Basically, if you can show you were doing a process or using an invention prior to someone making a patent claim then that claim can be invalidated even if you didn't try to patent the thing you were using.
In Solvay, S.A. v. Honeywell Int'l, Inc. the CAFC has affirmed a judgment that the person who reduces an invention to practice does not have to be the inventor. In fact, the inventor was even in another country and although they applied for a patent there (Russia) the foreign patent application wasn't key to this case so much as the fact that the information was communicated to others (in the US) who then reduced the invention to practice.
This is one reason why people interested in busting patents often search for examples of old running systems from the early days of computing. It doesn't matter who wrote the code behind, say, the PLATO chat system - the existence proof of that system is sufficient to invalidate many claims for modern social software.
Comments (0) + TrackBacks (0) | Category: Laws and Regulations
February 12, 2014
David S. Kemp, a lawyer who writes frequently for Justia's Verdict blog, posted a nice summary of the current American legal Fair Use doctrine.
This comes in response to hearings late last month in front of the House Judiciary Committee, which is apparently considering what it might do to the law. Kemp, following the line of some of the witnesses testifying, believes that Congress should act to strengthen fair use (no duh) but specifics will come in part 2. This column is a review of the current state of the law - primarily the Copyright Act of 1976 - and some of the court cases that have considered it.
Comments (0) + TrackBacks (0) | Category: Laws and Regulations
January 30, 2014
I've written before about how I think the Supreme Court in Mayo muddied the waters
rather than clearing them. Now comes
Judge Taranto of the CAFC with an opinion in the case SmartGene v. Advanced Biological Laboratories
. In this opinion, we find this gem
The Supreme Court in Mayo [...] recognized that "mental processes" and "abstract ideas" (whatever may be the precise definition and relation of these concepts) are excluded from Section 101.
In English what I think that means is that this Judge is writing an opinion citing a SCOTUS precedent that he doesn't think explains anything. Because if the opinion doesn't provide guidance on what might be the definitions of "mental process" or "abstract idea" then how can those concepts be used in a decision by the CAFC that rules on patent validity?
Seriously, guys, WTF? It's like I said "your patent is invalid because hamscrobble berwick" and didn't define that term either. The level of brokenness here is epic and I suppose I should give a nod to Judge Taranto because at least he's willing to say that he doesn't know what Mayo means when it uses those terms. Other judges seem content to go on issuing opinions that claim to be following the Mayo precedent and that therefore those judges understand what those terms meant, which strikes me as highly suspect.
(h/t to Greg Aharonian of PATNEWS for highlighting this decision.)
Comments (0) + TrackBacks (0) | Category: Laws and Regulations
January 16, 2014
Over at ReadWrite, Dan Rowinski has a nice piece pointing out just how limited Verizon's victory was. DemandProgress and others have been spamming me with "NET NEUTRALITY DEAD!" and other alarmist emails, but in reality that's not what the court decided.
As I mentioned earlier this week, what the Court ruled on was not net neutrality itself, but on the power of the FCC to issue such regulations. Rowinski elaborates, pointing out that Verizon raised both First and Fifth Amendment issues and didn't win on those grounds. In fact, the CAFC appears to have agreed that the FCC does have authority to issue regulations much like what net neutrality proponents want, but only for utilities.
The obvious answer is for the FCC to suck it up and reclassify, dealing with the political firestorm that will ensue. That doesn't guarantee that the CAFC (or some other Court) will necessarily agree that the specific regulations are still constitutional in the case of a utility, but it seems like we'd all be much better off.
ETA: Over at Boingboing, Cory Doctorow rounds up several other more realistic takes on the Court's ruling and focuses on the fact that the FCC's rules-as-written "sucked". This decision presents an opportunity to write better rules, assuming one is going to put up with even more howls of protest from industry.
Comments (0) + TrackBacks (0) | Category: Laws and Regulations
December 13, 2013
John Dean (yes that John Dean) has an interesting column up on Justia's Verdict blog detailing the mess that has emerged from Judge Denise Cote's finding against Apple in the e-book price collusion case.
As you may recall, Apple chose to fight rather than switch... err, settle with the DOJ and the states over allegations that it colluded with the big e-book publishers to fix prices. In a bench trial before Judge Cote, Apple lost and will appeal. That's not unusual. What's gotten everyone's hackles up is what happened next.
Judge Cote at first appeared to be treating Apple quite leniently, as her decision denied the DOJ several of the terms they had sought. But then she appointed an external monitor and appoined a fellow named Michael Bromwich to that role. At first blush Bromwich appears qualified for this, as he's monitored other major court judgement in the past, he's a practicing attorney, and he has a background with the DOJ. But between his reported behavior - including demanding to interview Apple board members and employees not involved with the e-books situation - and Judge Cote's shifting stance on the monitor's powers and practices it appears like something has gone off the rails.
It's gone so far wrong that Apple has filed formal objections challenging both the form and substance of the orders Judge Cote gave the monitor. I'm not a big fan of Apple nor do I think its behavior in this situation has ever been what I'd characterize as "wise." However, I have grown leery of overreach by Federal prosecutors and zealous judges. I may not like what Apple did, but that's no excuse for exceeding the bounds of law and propriety. I hope the Second Circuit reviews Cote's decision and orders promptly so we get some more impartial eyes on this.
Comments (0) + TrackBacks (0) | Category: Laws and Regulations
November 13, 2013
Sometimes being on press release lists gets me interesting things, as in this notice that just arrived to tell me that WikiLeaks has published the entire text of the sort-of-secret Trans-Pacific Partnership treaty. This TPP has been lurking below the waves like some fantasy-novel kraken, waiting to snare the unwary. The lengths to which the negotiating governments have gone to keep anyone from knowing what's in this treaty, or discussing/debating the wisdom of it, should give everyone pause. The treaty is massive, but I'm assuming that if you're going to read any of it, you might want to read
the 95 page chapter on intellectual property
.
That link should take you directly to Wikileaks. If that gets blocked or suppressed someone let me know where the mirror sites are and I'll link to them.
I've only skimmed the text so far and it's marked up so it's hard to be sure exactly what the final text will be when the Obama administration tries to ram this... err, excuse me "fast track" this through Congress. But it appears that the trade industry lobbyists who have had insider access to this all along have gotten a great deal of what they wanted. There are new restrictions on how patents are handled, including on drugs; new definitions for copyrightable materials; and more.
Of course, the biggest part of this is about enforcement and it appears that TPP will set up a new system of judgments (courts? tribunals?) to which signatory nations will be expected to adhere. It also appears that these enforcement procedures will allow secret evidence in direct contravention of current US legal standards.
And as many people have suspected, it appears that the Cartel are using TPP to try and establish the sorts of surveillance and enforcement regimes that they tried with SOPA/PIPA and for which they got smacked down hard.
Former U.S. Supreme Court Justice Louis Brandeis is credited with saying that "sunlight is the best disinfectant." One can only hope that exposing the extremely nasty workings of this secret protocol will allow us to clean up the mess.
Comments (0) + TrackBacks (0) | Category: Laws and Regulations
October 1, 2013
Nice summary just went up on SCOTUSBlog from Lyle Denniston on the grants today of cert in eight cases. One is a copyright case (Petrella v. MGM, over the movie "Raging Bull") and tests whether/how the promptness of infringement claims may affect rights.
The Court might also be stepping into the patent troll dispute as it agreed to hear Highmark Inc. v. Allcare Health Management Systems, which questions whether attorney fee awards can be used to deter patent trolling. The other fee case (Octane Fitness v. Icon Health & Fitness Inc.) looks to be less headline-grabbing, but still important as it addresses issues of attorney fee awards in cases where a patent defense has been mounted.
Comments (0) + TrackBacks (0) | Category: Laws and Regulations
September 30, 2013
Our friends at the
Future of Music Coalition
(FOMC) sent me a pointer to a new bill they're supporting in Congress, attempting to get over-the-air broadcasters to pay royalties like Web and satellite broadcasters are required to do.
Ted Johnson summaries the back-and-forth for Variety
.
The bill that FOMC and similar groups are supporting is Mel Watt's "Free Market Royalty Act". Over on the other side, the National Association of Broadcasters is backing a competitive "Local Radio Freedom Act" (ain't it great how everyone gets to define freedom?) which they claim has a whole raft of sponsors. The NAB bill would prohibit the establishment of performance rights in over-the-air broadcasts. I'm sure you're all shocked to learn that broadcasters would like to continue getting their free ride.
Honestly I don't expect either bill to move anywhere, particularly in the current dysfunctional Congress. This is posturing - necessary but fruitless. What I expect to happen is more of what we're starting to see where big labels take big broadcasters by the collar and say "pay up or lose our music." Clear Channel appears to have gotten this kind of come-to-Jesus talk and decided to fork out some money. It can't take long for the Cartel to follow up with anyone and everyone else whom they figure they can squeeze for money.
This sort of solution only works well for that tiny fraction of musical artists who are represented by very big labels. Small labels and indie artists are going to get left out in the cold because they have no representation at these negotiations. And digital broadcasters are still going to find themselves having to fork out monies that their over-the-air competitors do not. The establishment of a clear set of legal performance rights would create a much more level playing field than a scattershot set of 1:1 corporate negotiations. But it ain't gonna happen.
Comments (0) + TrackBacks (0) | Category: Laws and Regulations
September 8, 2013
Comments (0) + TrackBacks (0) | Category: Laws and Regulations
August 28, 2013
The recent bill passed New Zealand is getting a lot of coverage. I recommend you check out the ZDNet article, if only to watch Florian Mueller (of FOSSPatents) debating the trolls in the comments section. Pass the popcorn.
Mueller links to his own blog post on the topic, arguing that most of the coverage headlines are overblown/oversimplistic, as the NZ law is modeled on the UK's precedent and does not in fact ban software patents.
What he, and everyone else I've read, seems to be missing is that the bill doesn't actually define software. Here, read the bill yourself and see. For example right there in Part 2 is a discussion of software and "developing a clear and definitive distinction between embedded and other types of software is not a simple matter". No shit, Sherlock.
Unfortunately, with the law failing to define "computer program" the result is at best nonsensical. If the law prohibits patenting a thing where the novel or inventive part of the thing is the computer program then what are we supposed to make of any sort of machine (toaster, washing, automotive) that contains one or more programmed computers with new methods for browning bread, cleaning clothes, or detecting engine faults? I point again to adafruit's Bitcoin Mining Device and ask whether or not that would be patentable under this NZ law.
I also agree with Mueller when he comments that if patent lawyers don't want to argue this point (whether the invention lies solely in it being a computer program) they can simply draft the patent claims to specify that the program has some other effect such as toasting bread, detecting engine faults, mining Bitcoins, and that these are the invention.
Where I disagree with Mueller (and most other commenters) is that this is a bad thing. One of the biggest problems with software patents today is overbroad claiming. A patent that is issued on embedding non-text media in a text stream is claimed to cover all possible ways of embedding; a patent that discloses a server component for some process is claimed to cover all possible servers used in that process. If we could force software patents to be narrowed down to claiming a specific method for what they do, and thus allow people to invent new algorithms and techniques to achieve the same ends without infringing - that would be a worthwhile law.
Comments (0) + TrackBacks (0) | Category: Laws and Regulations
August 2, 2013
Football (and sport in general) continues to be a fruitful source of intellectual property questions and now we have an interesting split developing.
Previously we've seen courts rule whether a painter can use a football team's trademarked red color and back in 2004 a question about the use of a Disney cartoon character as a university mascot. Just last month a suit over derivative works in sports gaming was decided.
Today brings another court case decision related to that same series of football games: Electronic Arts' "Madden NFL" series. In this case, the legendary football player Jim Brown sued EA over the use of Brown's likeness within the Madden NFL games. Brown sued under what's known as the "Lanham Act", a section of 15 U.S.C. that governs trademarks and likenesses. Essentially, Brown needed to show that EA's use of his likeness within its games.
Unfortunately for him, a panel of the 9th Circuit has just affirmed a district court decision asserting that EA has not violated the Lanham Act. Fortunately for everyone else, the Court used a test called "the Rogers test" that tries to balance the First Amendment rights to free expression with individuals' rights. As part of this, the Court recognized games as a protected form of artistic expression and found that those expressive rights trumped Brown's individual likeness rights.
What makes this particularly fascinating is that this panel of the 9th found the exact opposite result when it heard Sam Keller's suit against EA over another of its sports games, NCAA Football. As Daniel Nazer reported on EFF Deeplinks just two days ago, a 9th panel found in favor of the individual!
Nazer notes that the opposite results come from the different bases under which the suits were brought and thus the different balancing tests the panel applied. Even so, it seems logical to consolidate the two cases and request an en banc rehearing. We need a clear set of guidelines on the use of realistic likenesses across all forms of expression - it makes no sense to treat games differently from movies in this respect.
Comments (0) + TrackBacks (0) | Category: Laws and Regulations
July 10, 2013
News is hitting the wires today that Federal judge Denise Cote has found Apple guilty of colllusion to fix e-book prices
. That's surprisingly fast, to me.
Less than a month ago we saw Apple trying to paint Amazon as the bad guy
but apparently Cote was having none of that.
According to the WIRED piece (I haven't read the opinion yet) she found that not only did Apple collude with the publishers, it was the brains behind this scheme:
"Without Apple's orchestration of this conspiracy, it would not have succeeded."
Ouch.
Macmillan, which held out the longest of the publishers before settling,
also apparently comes in for special criticism. Cote appears to believe that Macmillan gave Amazon an "our way or the highway" ultimatum and that when Amazon saw the other publishers would stand with Macmillan, Amazon gave in.
This verdict is far from the end of the story, though. Apple will undoubtedly appeal and there will be a separate trial for damages. I don't suppose that anyone's going to notice Amazon got a big sloppy wet love-kiss from the DOJ settlement.
Comments (0) + TrackBacks (0) | Category: Laws and Regulations
June 22, 2013
Julie Samuels has an aggravated piece up on the EFF Deeplinks site about the Federal Circuit screwing up Ultramercial v. Hulu, again
. While I agree with her frustration and with the idea that the CAFC is Doing It Wrong
tm
, it's not nearly as easy or black-and-white as Samuels makes it out to be.
(Readers should keep in mind that Samuels is an actual lawyer, whereas I am not. I happen to think I'm right but arguing against authority is always opening oneself to the "you're an idiot" response.)
To begin with, the areas of agreement: we agree that the Supreme Court wanted CAFC to reconsider Ultramercial's patent in light of the ruling in Mayo. We agree that patents ought not to apply to mere abstractions. We agree that patents should cover specific implementations, not general classes of procedures. And we agree that in light of all the above, the '545 patent was improperly issued.
But there the agreement ends. I, for example, would have rejected the '545 patent on the grounds that it cites zero non-patent prior art. This shows that the authors and the examiner did not review the relevant and extensive technical literature. Failing to do adequate prior art review should be a priori sufficient for total rejection. Samuels would have the patent invalidated on 101 abstractness grounds.
The problem with using 101 invalidation on any computer-related patent is that we don't have a good definition of "abstract." In computers, I can simulate any machine in software and likewise I can reduce any software to hardware. Take for example the latest cool machine announced by adafruit: a Bitcoin Miner device. Bitcoins have always been described as (and by) mathematical abstractions. They're numbers, one of the most abstract things we know. Creating (mining) them is done by running complex equations, which we also think of as abstract. But wait, what's that picture (copied above)? It's a piece of hardware - a machine - the least abstract thing in the patent world.
For Samuels to say that the Ultramercial patent is too abstract requires her to explain how it would still be abstract if I could buy a machine from adafruit that did what the patent describes. Sorry, it's not that easy.
Second, Samuels seems to think that the Supreme Court's rulings in Mayo and Myriad should make it obvious that CAFC got it wrong this time. Well, no. It's not that easy. As I wrote over a year ago, it appears that SCOTUS mixed up 101 and 103 reasoning in its Mayo decision. Perhaps Samuels can address the question of how Breyer's opinion successfully separates the two sections of the law, or how the opinion provides clear guidance on application of the "natural law" unpatentability principles. But she hasn't done so as far as i can tell. It's not that easy.
And I'm really sorry she mentions Myriad at all. As I blogged at the time, the commentary consensus is that SCOTUS got some basic science in that decision wrong. If they got the science wrong then what do we make of the opinions on which that flawed reasoning rests? Furthermore, the opinion is nominally unanimous, but in fact the raft of concurrences makes it clear that no more than two Justices could agree on any of the major principles.
Therefore, for Samuels to say that it was in any way obvious how CAFC should rule in Ultramercial is just grossly oversimplifying matters. I'm quite sure that the Federal Circuit judges could clearly articulate how they thought they were following the SCOTUS rulings which, so far as this non-lawyer/engineer/scientist/blogger can tell are not providing anything at all like clear and obvious guidance.
Oh, and one more thing Samuels and I agree on: SCOTUS is going to have to rule on Ultramercial directly. Whether they can manage to make things better by doing so is another area where we probably disagree.
Comments (0) + TrackBacks (0) | Category: Laws and Regulations
June 14, 2013
Probably the most surprising thing to me was that SCOTUS managed to craft
a single unified opinion in Association for Molecular Pathology v. Myriad Genetics, Inc.
Given the complexities at issue and the previous rulings from the Court, I expected another split decision. It's even odder that they issued a unanimous ruling that both sides see as a victory (though that may be lemonade-from-lemons for Myriad). My sense is that they did so by a combination of punting the hard issues - no method claims were adjudicated - and unfortunately through a lack of understanding of the science.
See for example Mark Stern's posting on Slate, where he looks at Scalia's concurrence as an admission that he doesn't understand the science and therefore the judges with whom he is concurring likewise don't get it, but aren't as forthright in saying so. The decision does go into some biology but the points raise by Myriad and the Association are fairly esoteric for someone not versed in at least college-level molecular biology.
Steven Salzberg, a med/sci writer for Forbes, argues that in fact SCOTUS got the science wrong. He lists three major errors contributing to the wrong science that underlies the key element of this decision: the supposedly bright line between DNA (not patentable) and cDNA (patentable). This leads to a tough question: even if it got the science wrong, did SCOTUS get this decision "right"?
By "right" I refer to the idea that the decision could reflect a legal and social sense of what is the right thing to do with patents in biology. For example, Art Caplan has a short opinion piece up stating bluntly that "natural DNA" never should have been judged patentable. Allowing Myriad to hold patents on these specific genes led to a tight monopoly market where no one could bring out a competitive (and one hopes lower-priced) testing product. This exemplified the monopolistic and constricted outcome feared by people who argued that natural biology should not be patent-protected.
This sounds to me like the Court has finally come around to Breyer's view in which the validity of an intellectual property protection law or interpretation has to be done in light of its outcomes. When you make a regime that allows one company to monopolize all possible methods of testing you've done something wrong. When you create a way for multiple companies each to protect their competitive ways of testing you've done something right.
Now if they could only manage to ground that in good science.
Comments (0) + TrackBacks (0) | Category: Laws and Regulations
June 12, 2013
Back in February, Macmillan threw in the towel
and settled with the DOJ over accusations of collusion in e-book pricing. Macmillan was the last publisher trying to defend its practices but it wasn't the last defendant. That honor goes to Apple, which was accused in the suit of being in collusion with the publishers.
Apple has not settled and is now defending itself in court
.
Of course, Apple claims that it was not in collusion and is calling various publishers' representatives to testify about that. Unfortunately for DOJ it sounds like their own witnesses - also from the publishing houses - are making Apple's case by agreeing that there was contention between Apple and the publishers over how e-books would be priced. It seems clear that everyone was out to destroy Amazon's 9.99 price barrier, but I'm not enough of a lawyer to know if that agreement alone will be sufficient to sustain the government's contention.
Anyone who is surprised that Amazon "acted like a bully" toward publishers please raise your hand. You're new here, aren't you?
As Shara Tibken noted, the publishers are going to argue that they went to Apple more or less out of necessity. Amazon, in its turn, is going to claim that it was forced to do this or that by the big bad publishers and you know what? The whole lot of them remind me entirely too much of misbehaving kindergartners. I have absolutely no sympathy for any of the parties in this mess.
Comments (0) + TrackBacks (0) | Category: Laws and Regulations
May 19, 2013
As
new legislation makes its way through the halls of Congress to try and fix the mess
highlighted by
the Librarian of Congress's refusal to extend a DMCA exemption on cell-phone unlocking
an important question has arisen: to whom, exactly, does the Librarian answer?
It matters a great deal whether the Librarian is part of the Executive or the Legislative branch. It appears that the Obama administration wants to have it both ways, as laid out in this ConcurringOpinions post by John Duffy, Peter Strauss and Michael Herz.
People may recall that when the Whitehouse.gov petition on unlocking got enough signatures to require a response, the Administration said "yes, we support that but we can't do anything about it because the Librarian is part of the Legislative branch, so sorry." And in fact, that appears to be the Librarian's position as well, as the posting quotes Congressional testimony from the Librarian saying, for example, that the office is "a unique part of the Legislative Branch of the government."
But with little fanfare the DOJ is in Federal court right now arguing the opposite in a case that has now reached (and may be heard by) the Supreme Court called Intercollegiate Broadcasting System, Inc. v. Copyright Royalty Board. Here's a money quote:
the Library of Congress is "an executive Department," and the Librarian himself is "subject to plenary oversight by the President."
ORLY? Why would they want to argue that? Because, as the cell-phone case shows, the Librarian has been vested with authority to execute - that is, carry out the enforcement of - copyright legislation. This is done via the Librarian appointing the Registrar of Copyrights and the judges of the Copyright Royalty Board. And the Administration wants that to continue because this provides them a convenient arm's-length distance from the mess that enforcing those laws is creating.
It's pretty well understood by Constitutional scholars that such appointment powers should reside only with the Executive. Congress can advise and consent, including blocking appointments over which it has advisory power, but the Legislative branch under our government cannot take the initiative to appoint those people who will execute the laws, nor those who sit in judgment over them. Congress hears nominations for judicial offices on the basis of Executive-branch desires to appoint, and that includes judges of copyright.
As noted above, this case is still only at the petition stage, but there's hope that if SCOTUS takes it, the Court will unravel this knot by making a clear decision. Once they do that it will be clear that the Administration has the power to enforce copyright laws and they will no longer be able to weasel out of public demand for changes in how enforcement is done. New legislation to fix the underlying laws is still welcome, but this case could create a bright line that will force Obama to choose between the public and his Cartel funders. Sadly, I have a suspicion he'll end up on the wrong side of that line again.
Comments (0) + TrackBacks (0) | Category: Laws and Regulations
May 13, 2013
There are two proposals starting the crawl toward daylight, both of which could reshape our interactions with certain digital media and devices. Unfortunately, while one would move us forward, one would be a giant step back. Let's look at both.
Bad news first: in a move that translates as "It's a good idea because we say it's a good idea", the W3C has decided to go ahead and put official DRM crap into its official standards because see good idea we say so. To begin with, let's be very clear: DRM doesn't help anyone. Someone else putting a lock that I can't remove onto my stuff is not helping me. DRM doesn't stop illegal copying, it just annoys impatient and stupid people (OK maybe that's not wholly a bad thing). In case you all missed, the news, Tor once again proved that taking off DRM did not increase illegal piracy.
We now have a supposedly independent standards body, which ought to be acting in the best interest of the net community and the Web itself, acting to promote useless and harmful solutions to problems nobody but big content companies wants "solved". As the EFF pointed out in its petition to W3C, the purpose of the consortium is to promote openness, not standardize controls on people's content, nor promote a playing field for DRM plug-ins.
Somewhat better news comes from the EFF's Deeplinks report on a new bill in Congress to fix several major copyright law problems. The House bill (H.R. 1892) was introduced by Representatives Lofgren, Massie, Eshoo, and Polis so it gets the magic "bipartisan" label. That's good, I suppose, but what's really important about this bill is that it's a direct move to fix Section 1201, the infamous 'unlocking' provision of the DMCA.
The bill (PDF copy here posted by EFF) would implement a couple of common-sense measures as exemptions built into the law, rather than requiring repeated requests for exemptions. First, the law would be changed to say that if you're doing something legal then it's still legal even if you have to get around DRM to do it. In essence, it narrows the bill's definition of what constitutes "circumvention" so that people who want to do things we agree ought to be legal (such as jailbreaking a cell phone) can do that. In fact, phone unlocking is called out specifically in the bill's new list of exempt activities.
In addition, the bill would specifically allow people to make and sell devices (programs) that circumvent digital locks for legal purposes. The canonical example of this, of course, is the program that lets you unlock your e-book so it can be accessed by an audio reader. Vision-impaired book readers rejoice! Reading a book via a device that converts it to audio has always been legal for printed books, but DRM locks stopped that on e-books. Under this bill, the purpose of the circumvention would be a key factor - you still won't be able to break DRM in order to make illegal copies.
Finally, the bill sets up a time clock and requires reporting on Section 1201's "effectiveness." One of the facts noticed when the whole cell phone kerfuffle blew up is that the DMCA itself predates cell phones. It's possible that the bill requires further revision as technology progresses so gathering further data seems like an excellent plan.

Comments (0) + TrackBacks (0) | Category: Laws and Regulations
May 12, 2013
There has been a lot written already about last week's Court of Appeals for the Federal Circuit "decision" in
CLS Bank v. Alice Corporation
and I'm sure there's more to come as people dig into the details of the full house of opinions.
For now the writing that most closely mirrors my own view is Gene Quinn over at IPWatchdog. Quinn echoes a number of other commentators who have thrown up their hands in a combination of desperation and frustration and said "seriously, guys, WTF?"
First a bit of background for those new to this game: CAFC is supposed to be the highest court in the land when it comes to patent matters. It's true that their decisions can be appealed to SCOTUS - and lots of commenters are hoping SCOTUS takes this one if only to restore some illusion of sanity - but mostly their decisions stand. Frankly, the Supreme Courts' rulings in recent patent cases don't give me any reason to believe they'd be any help here.
As the highest patent court, CAFC ought to be bringing clarity to the situation, setting out good guidelines that people can follow to know if their inventions are patentable and how to draw up valid patent claims. Whether you are pro- or anti-software patents, you want to know what the rules of the game are. This decision is like the CAFC is playing Calvinball with different rules depending on which judge you read.
We got no more than five judges of 10 agreeing on anything. Those who claim this is a victory for one side or the other are smoking something. The CAFC itself seems to have been desperate to come up with something to say en banc so they said it but who the heck knows what it will apply to. I'm sure we'll see endless interpretations and re-interpretations as lower courts struggle through this.
Some commentators have blamed the problem on there being only 10 judges and the fact that judicial nominees are being held up, including for CAFC. It's possible that if more judges had been available we might have emerged with a true majority opinion, but I tend to doubt it. The problem I see is rooted in the laws themselves, with which the judges continue to struggle. As I noted back in the Mayo decision discussion, judges seem to confuse 35 U.S.C. 101 and 35 U.S.C. 103. These two sections of the code try to specify what is patentable, but don't set out criteria anyone seems able to understand or follow. And computers just make it worse.
The 101 criteria is supposed to bar things that are 'abstract'. Back in the day when there was a nice distinction between "ideas" and "machines" this made sense. If someone had an idea they couldn't patent that; when they built a machine that operated based on their idea, the machine was the thing they went to patent. Then along came computers and pretty much everything became both abstract (programs, code, algorithms) and non-abstract (programs, code, machines) at more or less the same time. Trying to determine how 101 applies to computer programs, systems, machines, and operations is what leads to messes like this.
If I had my way I'd wave my magic wand and repeal 101 entirely. It feels like 102 and 103 are sufficient to give us guidance and I can't imagine that simplifying the laws would lead to worse outcomes than we have today. This might not make happy those people who want to ban software patents and think 101 is required for that, but I don't think we're making progress in that direction and certainly we're not making coherent progress in any direction.
Comments (0) + TrackBacks (0) | Category: Laws and Regulations
May 7, 2013
The list of news topics about laws and problems grows week by week: computer intrusion laws being overbroad, DMCA exemptions not being granted for everyday activity with technologies, patent trolling, maximalist copyrighting - all ultimately come down to the laws' failure to keep pace with the rapid evolution of technology and online social/commerce activities. A pair of recent news stories makes it look like Congress might actually be gearing up to do something.
In the copyright arena, the Chairman of the House Judiciary Committee, Robert Goodlatte, announced late last month that his committee would conduct a "comprehensive review" of US copyright laws. Of course, that review alone will take many months and it's likely to be more months still before anything could possibly emerge in the form of new legislation.
However, a review such as this is almost certain to include public hearings, which provides an opportunity for organizations concerned about how badly the Obama administration has handled these issues to get their grievances heard, and garner some publicity. It's one thing to careen from crisis (CISPA) to crisis (TPP) and another to be able to present a coherent view of what a modernized IP regime should look like. Hearings are the place to do that.
Over on the patent side, Senator Charles Schumer announced his intention to file a bill addressing patent trolling. His idea is to expand the realm in which defendants can ask for PTO review of patents before trial. That's not particularly novel, and again fails to address the problem of bad patent issuance, but it is a step in the right direction. PTO review is often directed by courts or requested after courts have invalidated some or all of a patent's claims. Clogging up the PTO with more reviews isn't going to help, but if this works right the number of reviews will remain about the same and companies (and the public) will be spared the time and expense of some IP-related litigation.
David Post, blogging at Volokh Conspiracy, believes that Republicans may be willing to seize the issue of Internet freedom as a way to reconnect with a voter demographic that they've been losing badly. I'm not sure that bedfellows of convenience are what we need now (or ever) but it'll be interesting to see what the GOP makes of this, since it's damned sure the Dems are not going to piss off their funders in the Cartel.
Comments (0) + TrackBacks (0) | Category: Laws and Regulations
May 1, 2013
A friend pointed me to an alarmed posting in the British Journal of Photography. The column, by Olivier Laurent, outlines the potential highly negative impacts particularly for photographers of a new copyright framework that is wending its way through the British legal approval process.
The original goal of the framework is laudable: find a way for people to be able to make use of orphaned works - those items presumed to be under copyright but whose owners cannot be located. As copyright terms continue to be extended more and more work exists in this weird limbo state - someone has the rights, but may not even know it or be interested in defending those rights reuse of these works wouldn't harm anyone, but is still forbidden by the default copyright regime.
Unfortunately, it appears from Laurent's summary that this initial intention has been implemented in a particularly dangerous way for photographers and this has led to a large group of people and organizations concerned with photography - everyone from the Thomson Reuters news agency, the massive Getty and Corbis image archives on down - to try and stop this framework from becoming law.
The issue seems to be that the framework does not contain strong enough requirements on someone who wants to determine if a photograph is orphaned. In particular, it appears that an absence of photographic file metadata may be taken as indicating an image is not copyrighted. Even if the text of, say, a blog post using an image contains copyright/ownership information, image searches often present the pictures in a context-free way so you don't see that annotation. To make matters worse, many popular sites that allow photographic uploading deliberately strip out metadata as part of the upload process (Twitter and Facebook to name just a couple).
Given that we cannot rely on metadata being present, even if the photographer put it there and wants it to remain, it seems like a poor idea to base a decision on orphan status on these metadata. Unfortunately, few alternatives exist. There are registration services and even apps springing up, but nothing with the sort of wide acceptance that would be needed for efficient copyright holder search.
Comments (0) + TrackBacks (0) | Category: Laws and Regulations
April 28, 2013
In overturning Judge Deborah A. Batts's decision, the Circuit court has ruled that her novel interpretation of fair use evaluation conflicted too much with established law and precedent
.
Quick reminder: fair use is not an absolute doctrine. Rather, it's a series of tests and criteria applied to a reuse that might be copyright infringing to determine whether infringement applies. Different courts have used different sets of criteria or weighed them differently, and interpretations have shifted over time. For example, recently it has been much harder to get fair use protection for parody and other humorous forms of commentary.
In this case, the question was whether Judge Batts's criteria that a reused work must somehow be "transformative" was an acceptable fair use test. Her ruling was generally acknowledged to be somewhat novel and raised concern particularly in the art world where reuse of images is common. It was particularly troubling as the case at hand concerned work by artist Richard Prince, who created new works of art based on photographs from a book. Prince's works were found infringing at trial level based on this new criteria, but his conviction is now overturned.
Comments (0) + TrackBacks (0) | Category: Laws and Regulations
April 19, 2013
Comments (0) + TrackBacks (0) | Category: Laws and Regulations
March 19, 2013
Thanks to my friends at Owner's Rights Initiative I just got word that the Supreme Court decision in Kirtsaeng v Wiley has been issued, and the decision has gone 6-3 to Kirtsaeng, reversing the Second Circuit.
Publisher's Weekly confirms - as of this writing there hasn't been a statement yet from Wiley, nor have I had time to read the decision and dissents or concurrences. I'm sure there'll be more to say later. But for now all libraries, individual sellers, used bookstores, and the rest of us can breathe a sigh of relief.
ETA: decision is here. I'm still reading it, but the first thing that strikes me is it's a fairly odd alliance of Justices. How often will we see Kagan and Alito filing a (concurring in this case) opinion together?
Comments (0) + TrackBacks (0) | Category: Laws and Regulations
March 6, 2013
Well, that didn't take long. A couple days ago I noted that both the Obama Administration and the FCC had weighed in as being opposed to the Librarian of Congress's decision not to renew the cellphone jailbreaking exemption to the DMCA. I closed by wondering aloud who was going to move next.
Well it turns out that both Congress and the EFF have decided to take up the issue. CNET's Declan McCullagh provides a brief history and overview. (I have to wonder if he'll be allowed to continue reporting on this once CBS figures out that DMCA exemptions and changes to the law are not in their corporate interest. But I digress...)
Congress, in the personage of Senator Ron Wyden (D - Oregon), introduced a bill intended to fix some of the DMCA's problems. At the same time the EFF, startup incubator Y Combinator, the Mozilla foundation, and Reddit got together to launch FixTheDMCA.org, which is specifically focusing on repealing section 1201 of the bill - that being the anti-circumvention provisions.
As McCullagh points out, past attempts to modify 1201 have raised the full ire of the Cartel, which may be why Wyden's proposal is much more modest. Modest or not, I suspect we're going to see a lot of FUD raised around Wyden's bill.
Comments (0) + TrackBacks (0) | Category: Laws and Regulations
March 4, 2013
Remember
that petition started at whitehouse.gov for people to advocate for the continuing ability to unlock their cellphones
? Well, the official response from the Obama administration is in and, to my surprise, it's a very clear "yes you should be able to do that."
In fact, the official response from R. David Edelman published this afternoon went further and included tablets and other mobile devices. The response, which is fairly lengthy, notes that this is consistent with past administration position, as published by the Department of Commerce's National Telecommunications and Information Administration. The NTIA had in fact recommended that the DMCA exemption on unlocking be maintained, and the administration is reiterating and stepping up that position.
Unfortunately, the administration can't single-handedly order this done. As the response points out the decision still lies with the Librarian of Congress, though other agencies such as the FCC are sure to get involved. FCC Chairman Julius Genachowski has also chimed in his agreement with the administration on this issue.
So, what does the Librarian have to say? Um, nothing. To be fair, the brief response acknowledges that the White House has weighed in. Not that they're going to do anything about it, but at least they acknowledged.
It will be interesting to see who moves next in this little Mexican stand-off. As of now the rule is still in place - if you bought a new phone after January of this year you can't legally jailbreak it.
Comments (0) + TrackBacks (0) | Category: Laws and Regulations
February 25, 2013
Once upon a time Dave Barry wrote a great column about how corporations in general used the phrase "for your convenience" to mean "we're doing whatever the hell we please but we want you not to hate us for it." Companies make changes that people hate but slap the "for your convenience" label on it on the theory that people are stupid and easily duped. His edge case example was something like a supermarket announcing "For your convenience we've filled the parking lot with rabid weasels. Have a nice day."
It's good to see we've made progress. Here in the 21st Century, nobody pretends that turning ISPs into copyright cops is for anyone's convenience except the Cartel's. Now we just spy on you, screw with your Internet connection, and sue you because you use P2P services.
Sadly, WIRED's coverage is lame, excuse-filled, and lacking any sense of appropriate moral outrage, which is slightly surprising given their recent misfired spasm over 3D printing patents. Here, let me fix that for you.
Where David Kravets wrote "online copyright scofflaws" you should read "anyone who happens to have the misfortune to be assigned responsibility for an IP address that the Cartel thinks is doing something wrong." Because, remember, that's what we're about here - taking IP addresses and smacking people for things we claim were done at those addresses. The Cartel can't even be bothered to remember its own history, which involves claiming that mysterious "Someone Else" used RIAA-owned IP addresses to pirate content.
Where David Kravets wrote "backed by the President Barack Obama administration" you should read "pushed by the Cartel flunkies who have entirely captured the DOJ and the US Copyright office in the last four years." I doubt Obama gives a rat's ass about this stuff, but you can bet that the people at DOJ who are eyeing juicy jobs at major studios and labels after their tenures in Washington are done.
Where David Kravets wrote "To be sure, the deal is not as draconian as it could have been" you should read "Somehow the ISPs managed not to cave entirely to the Cartel's demand that people associated with IP addresses it doesn't like be tarred, feathered, and dragged through the public square, as if piling on ever-more-draconian measures would somehow eradicate hundreds of years of people sharing creatively."
OK, I give up. I can't even maintain a sufficient level of outrage to make this entry funny. It's pathetic, it's sad, and it's hopeless. No one elected the Cartel to enforce laws and I certainly didn't pay my ISP hundreds of dollars/year to filter my content. I eagerly await the inevitable day when DOJ is forced to degrade its own network because, hey, people are using DOJ IP addresses to torrent movies, too.
Comments (0) + TrackBacks (0) | Category: Laws and Regulations
January 29, 2013
Interesting AP item reported in yesterday's Washington Post: online gambling havens may be setting up to extract a "copyright tax" on US-bred content.
The story starts with online gambling, which the island nations of Antigua and Barbuda (among others) have and want gamers to play. The US has a Puritan streak about a mile wide and has blocked its citizens from accessing these offshore casinos. The small nations then went to the WTO, complained of restraint of trade, and won. WTO cases normally come with a judgement intended to even the economic scales. For example, if China loses a WTO case to the US then the US may be allowed to slap an import tariff on something from China. Or vice versa.
Well, Antigua and Barbuda don't have a lot in the way of import/export business in durable goods, but they do have a nice fat Internet pipe and fancy servers. Since the WTO has allowed the small-state winners here to get USD 21 million per year, the two countries have floated the idea of setting up some kind of "copyright haven" to get their money's worth.
Nobody quite knows what this might look like - the story reports ideas of cheap subscription services that provide copyrighted content, but Antigua and Barbuda haven't stated anything official. The theory goes that by providing (expensive) copyrighted content cheaply and remunerating smaller payments back to the rights holders, the islands would in effect be collecting their WTO-sanctioned "impairments" while the US continues to (illegally) embargo the islands' lucrative online casinos. Of course the Cartel and its sock puppets in the administration are screaming bloody murder but Antigua and Barbuda just keep calmly pointing out that they did win their case at the WTO and they are only acting to collect what's due to them.
An eye for an eye, anyone? I can't wait to see this made into a Verbinsky/Depp blockbuster.
Comments (0) + TrackBacks (0) | Category: Laws and Regulations
January 28, 2013
With the wave of a pen,
the US Librarian of Congress has decreed that we may no longer jailbreak our smartphones
. To do so makes us criminals, subject to fines of up to half a million dollars, and five years' imprisonment. If you also jailbreak your spouse's phone then you're a repeat offender and can get a million dollar fine and ten years.
(I am indebted to Robert X Cringely for pointing out that this penalty is larger than the penalty I would get if I hacked the smartphone and turned it into an illegal explosive device.)
This debacle was nicely covered by Derek Khanna in The Atlantic yesterday. Khanna points out that we never actually passed a law that said it should be illegal to do this. Rather, the DMCA - a law passed before smartphones even existed - criminalizes all kinds of activity like this. It's possible for the Librarian of Congress to create exemptions to the law but it's certainly not required, and it didn't happen in this case because the Librarian decided to let an exemption lapse.
My guess is that it'll be reinstated, because this sort of thing is ludicrous and it's going to generate a lot of negative publicity. However, I think Khanna is also spot-on when he points out that we ought never to be in the position of having to depend on prosecutorial discretion not to come down as hard as the letter of the law allows (resquiat in pacem Mr Swartz).
In the past I've been pretty positive about some provisions of the law, especially Safe Harbor. I still think that's an important and necessary measure. But it's also clear that the law is in severe need of reform and update.
While I'm on the topic of laws that need reform, I highly recommend some of the recent blog posts by Orin Kerr at Volokh Conspiracy on the Computer Fraud and Abuse Act and its needed changes. See also some of the responses he's drawn such as this lengthy piece by Jamie Boyle. The CFAA is sort of outside the scope of Copyfight so I'm unlikely to link directly to more of the extensive discussion on this topic except when - as here - the questions raised in the Swartz case are directly relevant to our core topics.
Comments (0) + TrackBacks (0) | Category: Laws and Regulations
December 27, 2012
Earlier this month David Post posted a commentary
(at Volokh Conspiracy) on
a recent paper from conservative scholars who looked at the foundations of copyright law
.
The issue is one that has been raised here as well, for example in the comments to my entry on "What is the Patent Problem?" It has to do with what we believe the founders and authors of the Constitution thought they were doing when they established Congressional authority in Article 1 Section 8.
Post says (and I agree wholeheartedly) that the authors of this report are wrong on historical ground, and wrong on the merits. He notes that there's literature and scholarship on this question and in general there's Constitutional scholarship that shows what the framers intended was that the Constitution embodied a grant of rights from the people (as represented in the Convention) to the government. There's nothing to support a "natural rights" argument that I know of.
And, as I've said repeatedly in the past year, it's pretty clear that what Post calls the "utilitarian" analysis is also failing badly - IP as we currently practice it is inhibiting creation, not promoting it. The economic justifications made for the continual expansion of protectionist regimes are purely for the benefit of large corporations. Individual creators are trotted out regularly as excuses but when it comes to writing the checks the Cartel are nowhere to be found.
Comments (0) + TrackBacks (0) | Category: Laws and Regulations
December 19, 2012
To which my only possible sub-headline would be "What is
he
smoking?"
Tim Lee's ars technica sub-head is much nicer
.
Look, the America Invests Act (AIA) is an interesting piece of legislation with some good ideas behind it. Like any bill that makes its way into law, those good ideas are sort of diluted and distorted from their original form in order to make the compromises necessary to get a deal done. Fine. Good. That's how these things work.
But in this case, it's not a matter of compromise so much as it is an uncompromising unwillingness to put his own house in order that's affecting Director Kappos. Early in December he gave a speech in which he touted certain provisions of the AIA, particularly what's called "post-grant review", as a solution to the current patent-litigation mess. In this review people who aren't involved in the original patent are allowed to challenge a patent once it's issued. This is similar to what I discussed as already happening in my previous patent-system post but it has the advantage that you don't have to go through a whole trial in order to make a challenge happen.
That's good, but it's still too late. And Lee is spot-on in his response to Kappos when he says that the speech "...ducks the central question in the software patent debate: do patents, in fact, provide a net incentive for innovation in the software industry?"
Indeed, and Kappos's focus on post-grant review is itself a tacit admission that the USPTO is giving out patents that it shouldn't. Obviously, if it issued better patents in the first place there would be no (or at least much less) need for post-grant review. If we're going to have any hope of hacking ourselves out of the current weeds we absolutely must push the solutions upstream to the application and review stages. How about that, Mr. Kappos?
Comments (0) + TrackBacks (0) | Category: Laws and Regulations
December 15, 2012
The short answer may be "yes". Commentary in a recent issue of Greg Aharonian's PATNEWS email newsletter (not on the Web, sorry) highlighted several points that lead one to think we may have brought this on ourselves, at least to some extent.
As I noted a couple weeks ago, there's a significant advantage to doing your patent litigation through a non-producing entity (NPE) in that the NPE is effectively immune from competitor counter-suits. Since they make nothing, they violate no patents themselves. In addition, you can (and here I use the term advisedly) 'rig' the NPE to be little more than a shell, with few or no assets that could be taken in the case of adverse judgment. This is similar to the shell game that corporations (and individuals) often play, separating out assets that could be seized from any legal liabilities - just now it's being applied to patent lawsuits.
In addition, PATNEWS reports, there was a rule change in how one can file a patent suit. In particular, new rules limit the number of defendants that can be named. In one way that's good, because it prevents suit-happy patent holders from sweeping huge brushes around, hoping to catch someone who would rather settle than fight. But in practice what it has meant is that instead of one suit with 10 defendants, NPEs now file ten separate lawsuits. The result is an apparent inflation in the absolute number of lawsuits, but that's something of an illusion.
It's not wholly illusory in that the ten separate suits are a larger burden on the court system - this is why courts often try to consolidate cases where possible - but it does mean that there may not be so large a rise particularly if you compare "number of patent lawsuit defendants" on a year-over-year basis.
Another commenter pointed out that reversals (at appellate level) of district court rulings has risen to nearly 50%. A reversal can come in many forms - sometimes a case is reversed and ended, but more often a reversal means it's going to be appealed further or be remanded back down to the lower level for a new trial. As the number of reversals goes up, the overall count of cases goes up. And of course a retrial may itself result in an appeal, and so on and so on.
Reversal on appeal also complicates matters. Generally speaking it's the trial court's job to find on matters of fact. On appeal, each side more or less has to accept the facts as presented at trial but argues that the law was inappropriately applied or that there was some other procedural error. In effect the arguments on appeal of a standard case tend to be totally different. However, in patent cases, the appeals court can sometimes rule a patent or patent claim invalid. This can force a whole new trial as the losing side now has to make its case with lesser (or at least different) facts available. The result, again, is an apparent increase in the number of patent trials.
None of this is to say that there aren't too many NPEs nor horrid abuses of the court system (as there are horrid abuses of the patent system). But it does point out that people bemoaning the current patent litigation system may need to examine things a little more closely. And because I like being right, I claim this sort of analysis lends weight to my assertion that trying to fix the patent system problems at the court level is too late. We must make fixes upstream, at the application, review, and granting stages.

Comments (0) + TrackBacks (0) | Category: Laws and Regulations
November 19, 2012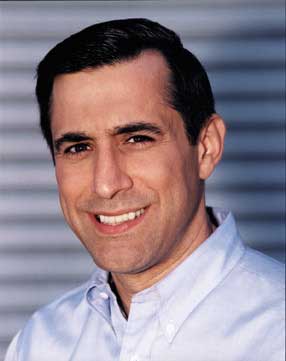 Long-time blog readers will remember that I've been unhappy for some time about the way that the current Administration seems beholden to its Hollywood backers, whether it's
the Cartel takeover of the DOJ
or the completely
ridiculous attempts to extradite a UK college student for doing nothing wrong
according to his home country's laws, but still upsetting the copyright cops and their US enforcement lackeys.
So it was both amusing and disappointing to see the Republican party cave instantly when Hollywood phoned up to complain about a simple position paper. Still, there may yet be hope as a friend of mine has pointed me at a notice last week on Roll Call. According to the story by Ambreen Ali, (Republican) US Rep Darrel Issa plans to push the US Copyright Office to create clear and commonsensical guidelines on what constitutes fair use.
Issa isn't known for being quiet - tech folk admired him when he took a stand against his own party and committee chairman to oppose SOPA. He's also pissed off more than a few people by making some outrageous statements on subjects such as the ATF's failures, the attack on the US consulate in Libya, denying climate change, and other topics. So maybe this is just him grabbing more headlines and blowing more hot air. Or maybe he really can pressure the new Judiciary Chairman to produce something useful.
I confess I'm not holding my breath. But I'm old and cynical about anything useful coming out of Congress these days.
Comments (0) + TrackBacks (0) | Category: Laws and Regulations
November 8, 2012
Earlier today,
Professor Michael Geist blogged about a stunning patent decision by Canada's Supreme Court
. By a unanimous vote, the Court said that
Pfizer could not hold a patent on its blockbuster Viagra drug because the company had not met the standards for disclosure that a patent requires
.
Long-time readers know I hold a special place in my heart for discussion of IP around medicines. The basic idea of patenting is that you get a government-granted monopoly in exchange for disclosing your innovation. The Court held that Pfizer had not fulfilled its part of that bargain and thus its (Canadian) patent was invalid.
Geist says that the Court's decision rested on the notion that the patent claims themselves were not sufficient descriptive to permit a skilled person to replicate the invention that is supposedly disclosed. Patent critics have for many years railed against badly written patent claims and the fact that examiners, particularly in the US, seem willing to let patents go with badly drafted claims. Here we have a clear situation of a high Court rejecting that kind of sloppy (inadequate) patent claims construction.
I don't think that the Canadian decision will affect Pfizer's patents in other countries (e.g. the US) but practically once a generic version of a drug is manufactured it's impossible to stop its trans-national shipment. Gods help us we'll probably see an uptick in spam emails for "generic Viagra" now.
Comments (0) + TrackBacks (0) | Category: Laws and Regulations
October 24, 2012
Hold onto your seats, folks, the courts are once again going to dive into the arena of "abstract" as it applies to patenting, particularly of processes and computer programs. This is undoubtedly necessary, because
in its Mayo ruling the Supreme Court appears to have badly confused a couple sections of 35 U.S.C.
, the governing law on criteria for patentability.
EFF's Deeplinks by Julie Samels last week highlighted two cases that are going before the Federal Circuit that relate to this issue: Alice and Ultramercial.
In CLS Bank v. Alice Corp the Court will have to decide the relationship between the implementation of a process in a computer (program) and the abstractness of that process. In Ultramercial v. Hulu the issue again is whether taking a process that is abstract and putting it into a computer program somehow makes it non-abstract.
In both cases the EFF is arguing that encoding an abstract process into a computer program doesn't automatically make it non-abstract. This sounds good on the face of it, but it has two major problems - neither of which is really the EFF's fault. Problem one is the question of what is "abstract." The common-sense notion of abstract is a fine one, but in order to rule on a matter of law what's needed is either a definition in the law (missing) or a definition in a precedential court case (missing and/or confused). In order for the Federal Circuit to be able to make reasonable sense of these cases, we're going to need a workable, legally binding agreement as to what "abstract" means in the sense of patents on processes.
The second problem is one I referred to when I criticized the EFF's patent-reform efforts this past summer: focusing on software is misguided. I continue to believe that a fundamental principle underlying all of computer science is that anything that can be done in a program (software) can be done in a machine (hardware). Therefore, the critique of these cases cannot be simply that "turning them into a program does not make them non-abstract." You must logically also say that "turning them into a machine does not make them non-abstract."
And if you say that creating a machine that follows a process is not patentable then you have a serious problem that loops back around to our first point: how is this not making something non-abstract? Isn't a machine the Platonic ideal of a non-abstract thing? And how are we to differentiate one set of steps (process) taken by a machine from another set of steps taken by a different machine in such a way that we could say one machine was performing an abstract idea and one was not?
It's this sort of reasoning that leads people like Greg Aharonian (of PATNEWS) to argue that the entire notion of abstract is undefinable - he would say "nonsense" - and thus should be removed from the laws entirely. Unfortunately, the CAFC can't rewrite the law and Congress is extremely unlikely to do so, which means we may be stuck trying to untangle this knot for some time to come. Paging Alexander the Great!
Comments (0) + TrackBacks (0) | Category: Laws and Regulations
October 23, 2012
This suit has been going on forEVER (at least seven years) and I'm at least technically party to a possible settlement as an author so I haven't had much to say about it, but this month there have been two major developments that are worth tracking. Plus I'm hopeful my new librarian readers are paying attention because this one matters to you guys, too.
To review: Google announced in 2004 a major initiative to scan a lot of books. There was a considerable debate about which ones it could scan - things out of copyright are obviously fair game but that's a vanishingly small sample of the literature. Most controversial were plans to scan so-called "orphan" works: out-of-print items still under copyright but whose copyright owners could not be located. Also controversial were Google's plans to be the exclusive repository of the scanned material, in effect building a digital wall around what might be thought of as public-domain material.
Major organizations objected, publishers objected, attorneys general had significant questions, and as usual it all dragged out in court. There have been some attempts to engineer a comprehensive settlement, none of which have held on. The most recent one was last year, and that got thrown out as vastly unfair and likely to give Google a ridiculous monopoly and would have instituted whole new powers for Google, such as the ability to sell copies of these scanned books.
Fast forward to this month, when Google managed to split its enemies, or close one front in the war, depending on how you look at it. They settled with the big five publishing houses. Since this part of the suit isn't public - it's corporations agreeing on things - the precise terms aren't required to be shown publicly. Most notably as a private agreement it lets Google and the publishers get around the requirement for a judge's approval and avoid getting torpedoed again for selling things they don't have rights to sell... oh, wait, was that my out-loud voice?
Some details have appeared in news stories, and the Association of American Publishers put out a press release: Google agrees that publishers may require that their books and journals be removed from the archive. Publishers who do leave their materials in the archive get a digital copy for their own use (avoiding the costs of digitization themselves) and can use that copy for whatever they want, including presumably selling it. Likewise, Google gets rights to sell the material in its "Play" store, giving publishers some of that revenue, and is allowed to make 20% of the digital edition readable on-line.
Not mentioned is what efforts (if any) will be made to determine that either Google or the publisher has digital sale rights to these publications. Recent decades' contracts have usually assigned digital edition rights to publishers, but that leaves a great deal of material from the last century that is both under copyright and for which no digital reproduction rights were ever negotiated. Just because something is out of print doesn't mean it's out of copyright, a fact that both Google and the publishers seem all too happy to gloss over.
The second win for Google this month came against its remaining opponent, the Author's Guild, which has been pushing a class-action case on behalf of author-members as well as other authors such as those who wrote those out-of-print-but-not-out-of-copyright books. In a ruling earlier this month, Google's practice of scanning these out-of-print books for inclusion in its search archive was found to be a form of fair use. In specific, libraries that had given Google copies of books to be scanned were held not to be in violation of the copyrights on those books.
Interestingly, the decision by Judge Harold Baer is based on a full fair-use analysis. Baer reasoned that inclusion of the works in a searchable archive was sufficiently "transformative" and that inclusion of the resulting digital copies in the Hathitrust Digital Library did not impair the market for digital editions of the books produced by the publishers. (I'll have more to say about Hathitrust in the next blog entry.)
As PW noted, it's now becoming established legal doctrine that search-engine uses of copyrighted material are non-infringing uses, a potentially important legal landmark. Still, Google continues to push the boundaries of what search engines can do with their indexed and archived materials, so I don't expect all the lawsuits to dry up overnight.
Comments (0) + TrackBacks (0) | Category: Laws and Regulations
October 17, 2012
In another case that is potentially hugely important but flying mostly under everyone's radar, SCOTUS has agreed to hear one 74-year-old farmer's challenge to the biggest of the big in agribiz. Like the other stealth IP case this term (
Kirtsaeng
) part of the question at issue here is what constitutes "exhaustion", though in this case it's a patent that is being fought over. As usual let's start at the beginning.
Monsanto makes (among many other things) a patent-protected line of soybean seeds generally known by the phrase "Roundup Ready". These seeds are genetically modified to be resistant to Monsanto's popular Roundup herbicide, allowing farmers to plant and spray without fear that they'll kill off their own crops as they exterminate weeds. This combination has been very popular - so much so that over 90% of the commercially planted soybean crop (in the US) is Roundup Ready. But plants are not like other products in that they're self-replicating. A patented seed produces a plant that in turn produces... well, seeds, and the modification Monsanto made is passed down through generations so the seeds are also resistant. Allowing the re-use of those seeds would give farmers the ability to benefit repeatedly from Monsanto's patented innovation without paying (again) for it.
Monsanto therefore requires farmers who want to plant its seeds to sign an agreement saying they won't re-plant the seeds but instead will buy new seeds from Monsanto each planting. Bowman, the farmer in this case, realized that because Roundup Ready-derived seeds were so common he could just buy some local generic soybean seeds and be pretty sure the majority of them would contain the herbicide-resistant mutation. Of course, this is also much cheaper. So he did that, and Monsanto accused him of violating its patent; Bowman counter-argued that his use of the generic seeds was fair because of patenting's exhaustion doctrine.
The exhaustion doctrine says (more or less) that you can only sell a patented product once. As Timothy Lee notes in the linked story above, SCOTUS has already said that exhaustion applies in the case where you use a patented product inside something you sell - in the case of a patented chip sold on its own and then re-sold as part of an OEM computer. Bowman reasoned that since he had not violated his license - he replanted generic seeds, not the ones grown by the plants he signed for - then exhaustion would apply and the generic soybean seeds would be OK.
Monsanto disagreed, naturally (pun intended) and the CAFC ruled in their favor that in fact what Bowman was doing was manufacturing items covered by a patent. That is, each soybean plant is a factory of sorts and if Bowman used seeds with the Roundup Ready gene in them - regardless of where he got those seeds - then making more of a patented product is a patent infringement.
As Bloomberg notes, this is a potential bombshell for the genetic-seed industry. If they are forced to play by the rules that chipmakers and others have to play by then they'll have to change their entire business models. Given the degree to which Monsanto dominates the business you can see why they'd be reluctant to do that. Conversely, it seems contrary to ordinary sense to say that the simple act of planting a seed may be a patent violation. Dan Charles noted for NPR earlier this week that the trial judge was troubled by the basic issue: is the reach of gene patenting so long that a single company should be allowed to encumber an entire generic market?
I'm frankly baffled by why SCOTUS agreed to hear this case rather than letting the CAFC decision stand. And given the way that the Court's recent Mayo decision sowed (sorry, I couldn't resist that one either) confusion rather than giving clarity I'm afraid that a decision here will similarly muddy the waters further.
Comments (0) + TrackBacks (0) | Category: Laws and Regulations
October 16, 2012
In the past we've talked about the reach of copyright; for example,
to facial tattoos
. We haven't (largely due to my own ignorance) talked much about how far trademarks can go.
In the general public there's only a vague awareness of trademarks, usually because of famous cases. Xerox-the-company saw their tradmarked name become used as a generic term for photocopying, for example. And lately it's become fashionable to call all portable digital music players "iPods", which I'm sure Apple's trademark people don't care for.
One interesting question about trademarks parallels that of copyright - what, exactly, is the proper scope for a trademark? In a case last month, the Second Circuit agreed that high-fashion designer Christian Louboutin could indeed hold and defend a trademark in the color of a shoe's sole. The distinctiveness of this particular stylistic element was held to be representative of the company's designs, and thus defensible.
The column's author, Michael Dorf, seems to be taking both sides in the case. On the one hand, he agrees that the 2nd correctly applied the Lanham act in granting the trademark; on the other, he expresses concern that this is part of a larger trend toward overbroad IP protectionism. Generally I agree with that sentiment but in this case I think Dorf is overreaching.
His point is that he agrees with the District court, which originally ruled that trademark was not appropriate because trademarks don't protect functional element. The reasoning that in fashion, "...color is usually a vital element of the aesthetic appeal of a product, which is at the core of its function" seems excessively tortured to me. The logical consequent of that would seem to be that if your function is aesthetics (which is to say, fashion, show, entertainment, etc) then you lose all ability to trademark your distinctive visual elements. And that's going too far for me.
Comments (0) + TrackBacks (0) | Category: Laws and Regulations
August 17, 2012
This week the Second Circuit (which we remember from its distressing decision in recent First Sale doctrine) issued an opinion in Scholz v Sard (opinion summary here on Justia). The Circuit reversed a lower court ruling and found that the drawings were subject to copyright protection.
This is interesting, as previously the lower court had found there was no protection due to the drawings not having the use commonly associated with such drawings. Architectural plans are both expressive and functional - they're intended to allow the construction of buildings, for example, and provide enough detailed information for such functional uses. But in this case the drawings didn't contain enough detail to be used that way. So the question at hand was whether the expressive/artist elements of the drawings were sufficient to merit protection.
This has obvious implications beyond architecture, as many professions produce documents that are intended for functional uses and may also qualify for copyright protection as expressive works. The software industry, for example, produces great quantities of such documents.
Comments (0) + TrackBacks (0) | Category: Laws and Regulations
August 15, 2012
When sourcing Copyfight stories I'm almost always using US or Commonwealth sources (particularly Canadian and UK). That's largely due to my own language deficiencies and the result is a particular set of views on topics.
In the past few years Al Jazeera has emerged as one of the biggest and most important non-English-centric sources of news and its Al Jazeera English channel, now about six years old, has hit global attention bigtime with coverage of the last two years in the Middle East. Recently, Al Jazeera English's "Fault Lines" series turned its attention to the legal battles in the US over control of networks.
In this 25-minute segment, Fault Lines' Sebastian Walker focuses on the movie industry, home entertainment, and the copying of movies in particular. The content is not likely to be novel to most readers of this blog and if you're interested in diving more into this let me re-recommend Decherney's book on the topic.
Walker goes into some depth on US legislation aimed at controlling the Internet, particularly SOPA/PIPA and the Web site blackout that appears to have been a key factor in turning back those particular bills. Clay Shirky gives good soundbite, as usual. And then, maybe because it's a source that isn't beholden to US-centric interests, Walker goes on to point out the great hypocrisies of Obama and Hilary Clinton, who utter wonderful worlds about Internet freedom when it's an Arab dictatorship shutting its own people down, but then go right back to supporting restrictive legislation and secret copyright-distorting treaties like ACTA at home.
The emperor has some pretty translucent skivvies on, and US media aren't saying anything about it. I like living in the future, though, where we don't have to depend solely on these media.
Comments (0) + TrackBacks (0) | Category: Laws and Regulations
July 11, 2012
You may remember that
in my Q&A I said that one of the most desperately needed things for improving patents was some clarity
on what is and is not patentable. Examiners and patent applicants who can't find/follow simple clear rules aren't likely to produce the best results. There have been several confusing decisions from various courts over the years, most recently
the hair-pulling mess that is the Supreme Court's Mayo decision
. Now the Court of Appeals of the Federal Circuit (CAFC) has attempted to bring some form of order to this chaos. Their decision speaks directly to the confusion issue and invites clarification.
The case is called CLS Bank v. Alice Corporation and the PDF of the decision is here: http://www.cafc.uscourts.gov/images/stories/opinions-orders/11-1301.pdf. The case specifically focuses on the question of what in the realm of computer hardware, software, process, etc is patent-eligible. The Court ruled that the system - a computerized trading platform - was patent-eligible, specifically under 35 U.S.C. 101 (this is sometimes called "101 eligible"). In this decision, the CAFC reversed the lower court, which had found that the system was ineligible.
In the majority opinion the Court took some pains to point out areas where decisions such as Mayo seem to have muddled different eligibility criteria, and tried to set the record straight. It also took some not-so-subtle swipes at the SCOTUS opinion and previous dicta from the high court. For example:
The abstractness of the "abstract ideas" test to patent eligibility has become a serious problem, leading to great uncertainty and to the devaluing of inventions of practical utility and economic potential.
For those who are coming late to this game, what this is saying is "Hey, SCOTUS, you gave us this test called 'abstract idea' but no guidance on what it means or how to apply it and which patent eligibility criteria it's supposed to affect". The CAFC complains at length that attempts to clarify this matter have not actually added any clarity:
It can, thus, be appreciated that a claim that is drawn to a specific way of doing something with a computer is likely to be patent eligible whereas a claim to nothing more than the idea of doing that thing on a computer may not. But even with that appreciation, great uncertainty remains, and the core of that uncertainty is the meaning of the 'abstract ideas' exception.
CAFC isn't always the final word on patent decisions, though it often is. If this case is taken up a level then the high court might finally use it as an opportunity to clarify what their 'abstract idea' test means. Or, by refusing cert and letting the decision stand, the Court could be implicitly saying that CAFC are right and that computer system implementations like Alice Corp's are indeed 101 eligible. That's not as definitive as a real ruling but at least it's something.
(Thanks to Greg Aharonian of Internet Patent News Service and PATNEWS for pointing me to this decision and the key parargraphs.)
Comments (0) + TrackBacks (0) | Category: Laws and Regulations
July 2, 2012
I've been sitting on this post trying to formulate it at reasonable rather than essay length - I hope readers will forgive me if I go on some. I'm also uncomfortable calling out the EFF for wrongheadedness. I know they're smart people who are trying their best. Usually I support them, but this time I think they're substantially wrong. If you're not familiar with their latest "
Want to Abolish Software Patents
" effort you can read the discussions and proposals at
the project's new site
.
I think the campaign to abolish software patents fails on three grounds:



Theoretical: I don't see how you can abolish software patents without also abolishing hardware patents.


Business: I don't see how you can abolish software patents without finding an alternative for people who need legal protection for key information/IP assets.


Message/messenger: abolishing software patents is like trying to abolish cars because some companies make unsafe cars and lots of people use cars to kill/maim other people.


I will agree that the current state of the patent system, and particularly the way large tech companies are abusing it, is a national disgrace. If
getting publicly slapped down by Judge Posner
doesn't serve as a wake-up call then maybe a few more resounding smacks are needed. But bad behavior isn't the same thing as a bad technology. Let me take first my list above and then talk about Defend Innovation's proposals.
First, if you're not familiar with the Church-Turing thesis then let me summarize: anything you can compute (algorithm, software) can be embedded in a machine (hardware). If you are opposed to software patents then you must explain why I can patent a machine that executes precisely the same algorithm as the software I can't patent. I work in high-frequency trading, a business in which there is an ongoing debate about whether things like programmable arrays are better than general-purpose machines due to speed and other factors. But nobody debates that the FPGA (hardware) and the C code (software) are following the same procedure. You could theoretically oppose patenting hardware AND software, but not split the two. At least, not if you understand a core concept of computer science.
Second, stripping patent protection away without giving inventors some other means of protecting their inventions leaves software innovators at a severe disadvantage compared to hardware innovators, and compared to large companies. Once you know something is possible it's often easy to deduce how to do it, so why should you pay the clever fellow in the first place? There are alternatives to abolishing patent protections; for example, we've talked about trying to restrict patents to defensive-only uses. And we've talked about patent pools. I still believe that the monopoly grant given by a patent should be subject to more restrictions. But you can't just hand-wave them away and not talk about the consequences.
Third, it seems to me that an effort to abolish software patents is a classic baby-with-the-bathwater fallacy. Patenting in the US is in an abominable state. Prior art is a joke, patent searching is ridiculously hamstrung, the USPTO regularly has its resources stolen by Congress, and on and on. Never mind the layers of confusion added to ambiguous law by equally unclear court decisions. But nothing in the current brokenness convinces me that the system is so irretrievably flawed as to require abolishing. We didn't abolish cars after the Ford Pinto, nor should we have.
That said, let's turn to the specific proposals EFF is putting forward...
1. Patent terms of five years. Why? Computer innovations take just as long to bring to market and make mass consumable as anything else. You can look at everything from icons on a computer screen to the latest swipe gestures on mobile devices and trace their roots back 20 or even 30 years. It may seem like the pace of innovation in software is particularly rapid, but it's not.
2. Allow defendants to recoup fees & costs. That's not unreasonable. There are safeguards elsewhere in the legal system to help people recover from frivolous lawsuits. This would need to be coupled with procedures for summary dismissal with prejudice, too.
3. Require running code. This has intuitive appeal in that there used to be a requirement for embodiment of an invention. Embodiment in software isn't per se a stupid idea but it's missing the point. The language of the proposal complains about patents being "confusing." Maybe so, but how are software patent claims any more confusing/less clear than any other claims? And again, why impose an additional embodiment requirement solely on software patents? If you think embodiment is a good requirement for patent grant then it should be a requirement for all patents. And, really, trying to match up lines of code (in what language?) to patent claims is just dumb. Is my javadoc sufficient? It's woven from procedure headers, not lines of code. If I submit the output of the compiler instead is that somehow less valid because it doesn't have lines of code that match patent claims? Come on, EFF, you are better software engineers than this.
4. Allow innocent infringement. Again, not an entirely stupid idea if applied to all patents. I just see no reason to single out software. However, it compounds the willful ignorance of prior art problem. Currently on my patent application I'm required to disclose any prior art of which I'm aware, which creates an incentive for me NOT to know about other inventions. This leads to absurd versions of "I'm sorry, Congressman, I cannot recall what I was doing in that laboratory with that young lady on that date." Innocent infringement doesn't solve anything - it just moves the scope of culpability from the disclosure section of the patent to the courtroom.
5. Improve notices and timeliness. Also generally good ideas that miss the point. As the current most-upvoted comment on the page today says, it doesn't matter how up to date records are so long as there are anticircumvention laws on the books that prevent you from decompiling or doing other things that would permit you to know if a chunk of code is in fact infringing.
6. Limit damages. A favorite whipping-boy of everyone from anti-malpractice Republicans onward: juries give out too much money for trivial offenses. True. And? What this really requires is more Posners and their ilk who will knock down the foolishness of plaintiffs and their lawyers. I'm not generally in favor of arbitrarily legislated malpractice caps and I can't see any reason why patent liability judgments should be treated differently (see a theme here?).
7. Congress should study the issue. Uh, yeah. I'm not even going to touch that one. Except, seriously, if you're going to talk about abolishing patents then I think it's incumbent on you to describe what you want to replace them with. My personal opinion remains that we should encode into patent law something like the Breyer test, which would permit violations of the patent's monopoly grant if it could be shown that the patent was not serving its Constitutionally created purpose.
I have a bunch of other ideas on how one might go about fixing the current patent mess but since this post is epic long already and is supposed to be about how badly the EFF's latest scheme fails, I'll leave it here.
Comments (0) + TrackBacks (0) | Category: Laws and Regulations
June 12, 2012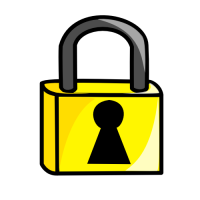 As I've noted in the past, Professor Michael Geist is absolutely your go-to guy
to understand what is happening in Canada with respect to intellectual property law proposals and discussions. He's covered the work there on ACTA, and recently he's been reporting on Canada's Bill C-11.
C-11, which I last mentioned here about three months ago, is Canada's attempt at a comprehensive copyright enforcement regime. And by "comprehensive" I mean "is the vehicle into which the Canadian arm of the Cartel is attempting to stuff every insane lock, restriction, punitive enforcement measure, and penalty they can dream up."
Of course anyone with an ounce of sense realizes this is a bad plan, the latest being today's report by Professor Geist on how (real) copyright enforcement professionals are now turning out in opposition to C-11.
Specifically, one Harry Page, the CEO of a company called UBM TechInsights, testified against the bill. Mr Page makes his living (among other things) helping people enforce their copyfights. His firm uses various forensic techniques that can be applied by people who want to determine if their material has been used by others. But C-11, as presently written, has measures that would prevent that. So all a thief would have to do is lock up stolen content behind some kind of DRM or encryption and presto he'd be safe. Great work, guys.
Geist notes that Page is hardly the first one to raise these objections, or to propose ways around it. "[B]usinesses, consumer groups, [and] education [professionals]" have all raised similar objections and been ignored. There's a word for laws like C-11, and the FCC doesn't like it when you say that word.
Comments (0) + TrackBacks (0) | Category: Laws and Regulations
April 10, 2012
This is more technical than my usual pieces; please bear with me and remember I'm still not a lawyer, just doing my best.
The decision last month in Mayo v Prometheus was either good or bad, depending on which side you stand for. Organizations such as the (generally liberal) ACLU, the (generally libertarian) Cato Institute, and the (generally non-politically aligned) AMA were all pleased by the ruling in Mayo's favor. Biotech/pharma companies were dismayed. But there's a third group, nominally neutral in this particular dispute, who have to deal with its consequences: the patent examiners who have to decide what they should and should not allow as patents and the applicants (and their attorneys) who have to construct patent applications, draw defensible claims, and secure the patents that the SCOTUS decision should enable.
To the dismay of this third group the majority decision, written by Justice Breyer, is causing more confusion than clarity, as has happened with several recent SCOTUS patent decisions. Greg Aharonian's PATNEWS published a letter this month from an anonymous group of examiners in the USPTO's "biotech Art Groups" - the people responsible for making judgments of patent applications in light of this decision. And they are not happy people.
It seems that Breyer's opinion confuses 35 U.S.C. 101 and 35 U.S.C. 103. That's two key sections of US patent law covering the requirements for an invention to be patentable. See the Wikipedia entry for a mostly non-legalese discussion. The actual (sparse) legal language can be found at sites such as Cornell's Legal Information Institute.
Taken as a whole, a non-patenting outsider doesn't care about these distinctions. Either something is or is not covered by a patent and it doesn't matter why unless you plan to challenge the patent somehow. But the people who are involved in practicing the law care a great deal about these distinctions. An invention may be rejected on 101 grounds or, separately, on 103 grounds. Challenges to patents, or to specific patent claims, can be brought under different sections of the law, and there are different requirements in each of these cases
And let's not forget that none of these things is free. Patent examiners always have more work to do than they can handle; if they reject wrongly and have to re-examine then they've taken away time that could have been used to examine another patent, which harms them and the long queue of waiting applicants. Patent applicants have to pay lawyers, court costs, their own time, etc., none of which are cheap. Getting 101/103 wrong can cost a lot of money, so it really matters if Breyer's opinion has messed this up.
Specifically, the patent examiners say:
[T]he decision never says what the natural laws are in the claims or how the claims are simply an application of the natural laws. The starting material and product are not naturally occurring. How are we to justify saying something is or isn't simply an application of a natural law?

The point of novelty in the patents (Applicants' discovery) seems to be that a therapeutic amount of the drug is one that produces an amount of the metabolite in claim 1 in the blood within the range recited in claim 1. [...] Determining this indicator (metabolite range) may or may not be an invention. But that determination is better treated under 103.

[...]

We don't know what the PTO can do with this decision, because no examiner thinks like the Supremes.

The 101/103 distinction revolves around what is eligible to be patented with 101 criteria supposed to govern novelty and usefulness versus 103 criteria governing (non)obviousness. That is, even if you've come up with something new and useful, if the invention was obvious you still may not be able to get a patent on it. What Breyer's opinion seems to be doing is stating that Prometheus's patent is invalid in part because of the use of "natural laws" (which might be read as a 101 objection) and in part because the result (of reading the metabolite level) is obvious - to a person skilled in the art, remember.
But if natural law applications fail for obviousness reasons then... um, what's the point of having 101 and 103 be separate? The examiner writing above seems to be making the point that the Supreme Court majority is written as if by a layperson who doesn't care about the 101/103 distinctions, but has to be treated as law of the land by patent examiners who care very much about this.
No wonder they're tearing their hair out.
(Excerpts and quotes above taken from PATNEWS by kind permission of Greg Aharonian of Internet Patent News Service and publisher of PATNEWS. The newsletter itself has no online site, but you can subscribe at http://bustpatents.com/)
Comments (3) + TrackBacks (0) | Category: Laws and Regulations
April 7, 2012
Back in April I noted that this was a case that was not getting a lot of mainstream media attention
, despite its potential significance. The core of the case tests whether "safe harbor" provisions of the DMCA work as we think they do, how far they extend, and so on.
Yesterday, the Second Circuit handed down its decision, which is something of a mixed bag. The trial court had pretty completely sided with YouTube, in a way that felt like a complete victory for safe harbor. The Circuit decision is more mixed: in part they upheld, in part they overturned, and at least one key question has been remanded back down for further argument.
The response to this mixed decision has itself been mixed. Some bloggers seem to think it's hugely significant (e.g. calling it a "DMCA Game Change"). However, I come down on the side of EFF Deeplinks blogger Corynne McSherry and Volokh Conspiracy blogger David Post that the decision is not all that bad, and in fact mostly upholds the key elements of the safe harbor concept.
As I see it there are three key elements here: Does safe harbor apply? Who is responsible for finding infringing content? What must be done when infringement is claimed? YouTube clearly won on points one and two and the third will need to be further argued.
As Post points out, the Circuit's finding is that a safe harbor site such as YouTube is protected from all infringment claims, including contributory infringement, inducement, and so-called "vicarious" infringement. In addition, the Circuit clearly assigns the responsibility on the claimant, not the hosting entity, to determine specific infringement by content. The Cartel's theories about pre-filtering and keyword matching fall. Takedown notices may still be subject to abuse or over-use, but the responsibility for generating notices is still there, an important victory for YouTube.
The issues on which YouTube lost, and which are now remanded down for further argument, deal with what steps it (and similar safe harbor-protected) entities must take when made aware of infringement allegations. The Circuit clearly ruled out what's being called a "willful blindness" defense - that is, YouTube can't shield itself from knowing about infringing content. And, it must "act expeditiously" to remove or prevent access to content that is claimed to infringe. There's also an unresolved question of what the Circuit called "substantial influence" and some question about syndication of allegedly infringing content. These issues will now be re-argued at the lower court.
DeVoy calls this a "gut punch" but then goes on to delve into the details that make it less significant, though I agree some of them are thorny questions yet to be resolved. Likewise, Eriq Gardner at the Hollywood Reporter claims the Circuit "Side[d] with Viacom" but I think he is mistaken, too.
Matters of fact-finding, such as the Circuit required to be resolved, will vary from case to case. What is important here, I think is that the Circuit has affirmed the overall structure of safe harbor policy, clearly rejected attempts to drag in other sorts of copyright-infringing activities, and begun to articulate what may become a recognized standard for what actions a safe harbor-protected entity has to take. That's not a complete vindication of either side, but the scales I see are definitely tipped in YouTube's favor.
Comments (0) + TrackBacks (0) | Category: Laws and Regulations
March 26, 2012
Fascinating item in this morning's news from ReadWriteHack
: according to the linked short piece by David Strom, Microsoft used a provision of RICO (the
Racketeer Influenced and Corrupt Organizations Act
) to gain access to two data centers in Illinois and Pennsylvania.
There, two servers were seized - servers alleged to be "the command and control computers of two Zeus botnets". As you may know, a botnet is a network of computers (usually PCs running Microsoft Windows) that have had vulnerabilities exploited to allow remote attackers to gain control. Once in control the subverted PCs are made part of a network (botnet) that can be used for a variety of illegal purposes, including DDOS attacks, spamming, spreading worms/viruses, and crack/infiltration attempts against other machines. Usually in a botnet each member PC operates independently but periodically checks with controlling servers for new instructions, updated malware, and so on.
So far this is standard security stuff, and Microsoft was working with Kryus tech which, according to a blog entry posted Friday, had reverse-engineered the botnet software to discover where its control hubs lay.
The Copyfight angle appears to be that Microsoft made the assertion (and presumably convinced a judge) that it was entitled to enforcement action against these Zeus botnet servers because one effect of the botnet was to "violate [Microsoft] copyrights and trademarks" by taking over the Windows PC. It's an interesting twist but one I haven't seen before.
I'm a little bit conflicted here - I don't generally think that ends (even good ones like silencing botnets) justify means, including potentially novel expansion of copyright and trademark enforcement. Looking back in history (e.g. see this story from Sept 2011) it appears that Microsoft has used other means in the past to move against botnets. So this may be a new tactic in their ongoing fight, or it may be just new-to-me. Does anyone know if this is truly a novel application of the law?
(Update: the Microsoft Digital Crimes Unit blog entry from yesterday has a bit more detail but does not touch on the copyright/trademark aspects of the RICO case.)
Comments (0) + TrackBacks (0) | Category: Laws and Regulations
March 22, 2012
No, I mean really south. Like South America south. As if to prove its
long law enforcement arm
reaches across the equator, too,
the Cartel (in the form of HBO) has "trigger[ed] an international copyright fracas in Chile."
As Scott Fulton explained for ReadWriteWeb, HBO managed to get itself known now for having a young college student handcuffed and dragged away by local cops. This student - Cristian Alvarez Rojas - is apparently accused of being behind a site called Cuevana.tv which itself is accused of being a violation of a relatively new (April 2010) local intellectual property law. Except that Rojas may not have broken the law because he kept the site's resources outside of Chile. The law may not cover this situation.
It's unarguable that Chile, like much of South America and vast swathes of Asia, does not have respect for American copyrights. Illegal copies of videos are sold in the streets or in cheap storefronts in Chile as they are in China. Police efforts to crack down on the retail end have proven largely futile. The argument, though, is that these street copies are made from downloads provided by sites like Cuevana.tv. Even though the site isn't making Rojas any money, if it is a source feeding the illegal retailers then it's clear why the Cartel would want it shut off.
But having a college kid dragged off in handcuffs is bad juju and horrible PR, regardless of how accurate or justified the reasons behind the action may be. Just like extraditing a kid from the UK is a terrible move but the Cartel seems bent on doing it anyway. Legally right != smart, guys. The people who are buying those street-copy DVDs are your natural customer base. Do you want them to think of you as 'the strong-armed gringos"? Do you think that being known that way will help sales of your legitimate product?
I certainly don't. But then I doubt anyone from the Cartel would ever hire me anyway.
Comments (0) + TrackBacks (0) | Category: Laws and Regulations
March 20, 2012
What do the US Supreme Court, the ACLU, the Cato Institute, and the AMA all have in common? Today the answer is: "unanimous opposition to the notion that mental processes constitute a violation of a patent, or are the proper subject of a patent."
This strange set of bedfellows comes from the just-decided patent infringement case known as Mayo Collaborative Services v Prometheus Laboratories, Inc; the patents in question are 6,335,623 and 6,680,302. The patents are fairly complex and detailed, but the infringement question seems straightforward. A good, if quick summary of what was decided today comes from Timothy Lee, writing for Ars, "Supreme Court saves medical profession from diagnostic patents".
Lee, who has written about this case for Ars before, played a small part in the Cato institute amicus brief, and is a strong advocate for the invalidity of the patents. I have not yet read the opinions in the case, but based on the summaries I believe I would have to side with Lee and the other amicus parties. To put it bluntly, this looks ridiculous on the face of it and it's not clear to me why the patent was issued in the first place, or why the lower courts upheld it.
The key issue appears to be that the Mayo Clinic decided to stop using Prometheus's product and started doing its own testing; in response Prometheus argued that in using the separate Mayo test doctors would still "[think] about the correlations described in Prometheus's patent" and that this would itself constitute infringement. SCOTUS disagreed, asserting that the activities of measuring thiopurine metabolites and from that determining appropriate drug dosages was, in the words of Justice Breyer, "well-understood, routine, conventional activity previously engaged in by scientists who work in the field." And thus, unpatentable.
Unfortunately, although I believe this decision to be correct, I do not think the verdict is going to do much to untangle the present snarl of what is or is not patentable in the US. It has become increasingly clear in the past decade that decisions such as in re Bilski have done nothing to clarify what ought to happen. Instead, the waters have gotten more and more muddied.
Comments (0) + TrackBacks (0) | Category: Laws and Regulations
March 19, 2012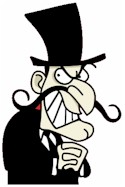 Two stories that show how far the Cartel has gone in capturing the mechanisms of law enforcement for its own ends.
First, Nate Anderson reported last week that a student from the north of the UK would be extradited to the US even though there's no case against him in the UK and even though he hasn't broken any laws there.
Back in January the first reports I read of this story had me wondering what the hell was going on. Anderson's current report makes clear that it has nothing to do with UK copyright laws and everything to do with the Cartel's ability to get law enforcement internationally to do its bidding. I truly feel sorry for Richard O'Dwyer - being treated like an international criminal mastermind because he posted a Web site full of links is beyond ludicrous.
But lest anyone think that the Cartel has no sense of proportionality, I remind you that these are the people who invented Copyright Math.
The second story was highlighted on Friday by Cory for Boingboing, under the long but sadly accurate headline "RIAA prez twirls mustache in anticipation of taking on his role of Internet Witchfinder General". The gist of the piece is that the Cartel has used their captive Department of Justice and cowed your ISP into becoming its enforcement arms. If you do things they don't like, they'll cut you off from the net, or maybe they'll just slow your download speeds or drop your connection now and then. "Nice network you got there... be a shame if something happened to it."
Seriously, how fucked up is this? I think it's important to realize that "cutting off peoples' Internet access" doesn't just mean you can't download files. My kid requires the net to do his homework, which is posted by his schoolteachers on a series of blogs. My landline phone goes over my cable wire and is provided by my ISP. I doubt I'm unique in these things; Doctorow lists several other activities that modern life assumes people will have Internet for, such as banking and participating in political life. Losing Internet means losing all these and more.
I am reminded of a long-ago conversation Bruce Sterling and I had about his novel "Islands in the Net." The gist of it was the central thesis that access to the network was about to become like electricity - it's just assumed and you only tend to notice it when it's not there. I suspect that when the Cartel starts getting its way a whole lot of people are going to find this sudden absence troubling. Maybe if a lot of them are in the US Congress then we'll see some course-correction. But I tend to doubt it.
Comments (1) + TrackBacks (0) | Category: Laws and Regulations
March 8, 2012
A piece in the Wall Street Journal reports on the recent warning from the US DOJ
that it plans to file suit against Apple and the biggest book publishers for illegal collusion in e-book pricing.
Back in August of last year, I noted that there was talk of collusion
on the switch to agency pricing for e-books and the sudden 30%+ price jump.
By December the situation had gotten the Justice Department's attention
and now it looks like they've found enough evidence that they may want to file a court case.
Or maybe not. The WSJ reports insider sources as saying that at least some of the publishers may be in settlement talks. Visions of what a settlement might look at vary but there seems to be general understanding that the publishers would prefer to modify their agency pricing scheme rather than give it up. Quel surprise.
Comments (0) + TrackBacks (0) | Category: Laws and Regulations
March 3, 2012
Apple has scored a significant, if not complete, win against Motorola Mobility in the German courts. As
Florian Mueller explains in his FOSSPatents blog post yesterday
, the win is based on a European patent and the judgment awarded not only prevents Motorola from selling products that were judged infringing, it also provides for Motorola to be required to recall and destroy infringing devices.
Apple did not win on all the counts it brought, so the victory is not complete but it definitely is significant. Motorola will have to engineer around the patents and will be further hampered in the products it can bring to market. The story doesn't end here - two more court judgments are due in the near future that could spell additional trouble for Motorola and of course for Google, its future owner.
As I noted in response to Mueller's article a couple weeks ago, it really feels like Apple is trying to use its patent position to knock out any possible competition in smart-phone and tablet mobile devices. It's always possible that Apple's competitors could completely re-think the interfaces and interactions to their devices (see what Microsoft is doing with Windows 8 UI) but such new paradigms aren't developed overnight and in the current rapid-expansion phase of mobile devices, it's quite possible that the time it would take to develop a wholly new UI would be too long for Android devices to regain a significant foothold in the market.
Comments (0) + TrackBacks (0) | Category: Laws and Regulations
March 2, 2012
Late in January I noted that researchers were organizing a petition against scientific publisher Elsevier
, in an attempt to get it to change its practices. Earlier this week, Boingboing pointed me to
a news message from Elsevier indicating that it had given in on one of the major points in the petition: withdrawing support for restrictive new legislation
.
Specifically, Elsevier has withdrawn its support for RWA, the Research Works Act. The Act would have prohibited open access to much federally funded research, reversing long-standing policy of many federal agencies that fund a great deal of the scientific research done in the US. Of course, this would have benefited publishers such as Elsevier, who would have become the sole (expensive, for-pay) conduits for this research. Without Elsevier's support, the bill appears dead.
In his post, Doctorow posed the question of "whether paying Elsevier is the best way to do science and scholarship." I think that's something of a rhetorical flourish as he (and anyone who works in the field) knows, the scientific and technical publishing machines are at best necessary evils. I confess I was wrong in thinking a boycott threat would not be effective, but I still believe that in order to get any real change from the publishers, academics will need to do a lot more soul-searching and changing of how they conduct important business such as tenure review cases.
Comments (0) + TrackBacks (0) | Category: Laws and Regulations
March 1, 2012
Here are two items worth talking about, which come from such diametrically opposite points of view that I find myself wondering if they are even from the same planet. Each of them is interesting and worth a blog entry, but mostly I want to compare and contrast.
On the one side, which I will call the Copyfight side, Boingboing pointed me to The Internet Blueprint. This is a Public Knowledge-backed site for proposals for US Congressional bills that would actually improve the state and function of Internet regulation. I know, two days ago I was writing that we ought to focus on making the existing laws and regulations work properly first, and today I'm going to cheer on efforts to design new and better laws. Mea culpa I guess.
In my own defense I'll say that many of the proposals here are intended as legislative fixes to things that are broken with the current system. As I write this the top two listed proposals are "Curb Abuses of Copyright Takedowns" and "Ensure Openness in International IP Negotiations." Each proposal on Internet Blueprint comes with a more or less plain-language explanation and proposed legislative language; for example the Curb Abuses proposal bill starts off with language that specifically targets Section 512(f) of Title 17. Congresscritters who sign on to proposals can be listed as "Champions" for that proposal.
Internet Blueprint is looking for people to submit proposals, to sponsor existing proposals, and to have people use the site as a way to communicate with their legislators who might be willing to sponsor an idea into legislation.
On the other side, which I will call the Looney Up the Cream Bun and Jam side, Michael Geist yesterday blogged an extensive list of just about everything insane related to Canda's C-11 bill. I mentioned a few weeks ago that it seemed the Cartel had learned nothing from the defeat of SOPA/PIPA and boy does this bill ever support that notion.
In C-11 the Cartel is asking for liability provisions to shackle social media sites, liability for Web search engines, liability for any site containing user-generated content, a tax on iPods (yes, really), copyright term extension ("To infinity and beyond!" they might have yelled except that's probably a trademarked phrase), and a removal of protection for parody and satire. Which probably means I can't make more snarky Toy Story or Monty Python references if they get their way.
As Geist points out, all these new demands are on top of the fact that C-11 contains everything bad that was in SOPA/PIPA, plus massive damages for non-commercial individual infringement. Post a video of your kid lip-synching to a pop-music tune and you too can be fined CA$ 20,000 (yes, really). When Nate Anderson wrote that he expected the Cartel to try taking smaller bites of the pie, he must not have been looking north of the border.
What this boils down to is that yes, there are ideas floating around for how to make things better. As I've argued before, trying to improve the legal regime around copyright is not the same as trying to remove copyright protections. What seems clear is that ideas for improvement are not going to come from the Cartel, at least not until they suffer a few more drubbings.
Comments (0) + TrackBacks (0) | Category: Laws and Regulations
February 20, 2012
(apologies to Professor Post for punning thus on his name)
David Post took his Justia piece I mentioned last week and expanded on it for his regular venue, the Volokh Conspiracy.
In the expanded piece he both broadens and deepens his critique of SOPA and what has gone on around and since it. He continues to write for a largely legal-oriented readership, but don't let that discourage you. His analysis is thorough and worth keeping in mind as we move into the next phase of this war.
I wanted to pick one thought from his conclusion for my own comment. He writes:
Copyrighted works are important, culturally and economically, and they are worth protecting. They are not, however, sacred objects that we should protect at any cost.
I wanted to pull-quote this because it highlights a problem in the rhetoric that I've experienced in my own talks on these topics. If I say that I'm opposed to this or that regulation, or to a particular form of enforcement, or to a campaign of mass lawsuits, or whatever, then people leap to the conclusion that I must therefore be in favor of unfettered theft or denial of all rights and remuneration to artists. This is not true - I've tried in this blog to show a third way, to celebrate people and organizations/businesses that are crafting it. I think Post would agree that there are reasonable and appropriate ways to regulate, but SOPA wasn't even close to it.
Comments (1) + TrackBacks (0) | Category: Laws and Regulations
February 13, 2012
It continues to be exceedingly difficult to track everything that's going on in the Copyright Wars right now. If I may be permitted to abuse military analogies a bit: for a couple years it has felt like the Wars were in trench warfare mode. The Cartel was slowly grinding down P2P companies and suing thousands of its own customers, doing its best to defend antiquated business models and high profit margins in the face of new technologies. Meanwhile,
the cultural terrain was shifting
. SOPA/PIPA were like a big offensive - had they succeeded they would have been major changes in the technological and legal landscape. And the Cartel failed. Bigtime.
However instead of retreating and licking its wounds the beast pressed back on all fronts, from Chris Dodd talking tough in the US, to C-11 in Canada, and the world-wide threat to liberty that is ACTA. Herewith, then, three perspectives to help you keep the situation in view.
First, techdirt lets us know that the Cartel still hates us all. Contrary to people who said that the Cartel might have learned something, or been the least bit humbled, or come around to the idea that talking before legislating was a good idea... nope, none of that. techdirt dissects, piece by piece, the screed published in the NY Times by Cary Sherman, head of the RIAA. You can read the detailed point-by-point there; I'll just say that an organization which has dedicated years and lost millions of dollars suing its customers is just not going to change its tune overnight.
Second, Tech Review has an interview (which I saw linked from Boingboing) with Aaron Swartz. This is a man who has made a name for himself in the tech world many times over: helping to create the RSS 1.0 standard, helping to found Reddit, and most recently getting in trouble allegedly for using a network closet at MIT to grab more or less all of the JSTOR online database of academic journal articles. If you haven't heard of Swartz's name in connection with the anti-SOPA movement that may be because you (like me) weren't paying attention to SOPA back in September of 2010 back when he was circulating one of the first petitions to raise awareness of and opposition to the bill.
The Swartz interview ends up being somewhat light, and steers clear of his current legal troubles. He does point out, as others have, that the Writers Guild is one of the few organizations in Hollywood that seems to 'get' the Internet, in part because the protracted strike forced many of them onto the net and they've begun to see how they can make money there.
Finally, Prof David Post - who I've blogged about before as a staunch opponent of Internet-killing legislation, has a piece up at Verdict titled "SOPA and the Future of Internet Governance". Post's piece is aimed at the not-necessarily-activist readers of Justia, who are themselves often lawyers or the legally curious.
As an intro piece, Post's article probably doesn't contain any new material for those who've been playing along this whole time. He doesn't mince words, though, calling SOPA "outmoded, unworkable, and unjust" and stating categorically that "SOPA Undermines the Rule of Law" in discussing things such as SOPA's proposed ex parte proceedings. Such language is not just rhetorical flourishing: Post is advocating for a rule of law that promotes and protects freer and more open interchange on the Internet, and reaching out to a potentially large and so-far untapped audience.
Like it or not, legislation is often written by lawyers - both Congresscritters and legal people on their staffs - and lawyers often testify to Congress about bills that are under consideration. If more of the legal community can be motivated to understand and oppose bad legislation, particularly in an era when too many in Congress freely admit they don't use and don't understand the Internet, then this sort of advocacy is sorely needed.
Comments (0) + TrackBacks (0) | Category: Laws and Regulations
January 25, 2012
I freely confess that I'm even more ignorant of how the UK regulates copyright than I am about how the US does. They're a signatory to Berne, obviously, and work-for-hire is not legal there. But beyond that I'm pretty ignorant, and I find myself utterly boggled by two stories out of the isles this week.
In the first story, the BBC reports that student Richard O'Dwyer has lost his appeal and is set to be extradited to the United States for copyright infringement. The Beeb has the sense at least to put 'piracy' in quotes because even if O'Dwyer is guilty of everything he's charged with, all he did was provide people with URLs. He hosted no content, uploaded nothing, shared nothing. Since when did putting together a list of URLs become an extraditable offense? And will Google's UK executives be in handcuffs on the next plane? 'Cause I'll bet you a good English pint that every link you can find on O'Dwyer's seized computers and TVShack.net Web site is also listed in Google's search results (and Yahoo! and Bing! and probably a dozen others).
But seriously, folks, what the hell is going on here? The BBC's backgrounder page on extradition points to some controversy about how it's easier to get extradited from the UK to the US than vice versa, but seriously isn't copyright infringement a civil tort? Since when did this get to be an extraditable offense at all?
Then there's the case of the too-similar photographs. Let's say I'm in New York City and there happens to be a traffic accident. I snap a picture of it - the cars are there and here, policeman just so, pedestrians along that side, etc. I publish this photograph and copyright it. But it's a bad intersection and the next year there's another traffic accident at that same place. A witness whips out her cell phone and takes a picture. The two images are substantially similar - major elements, composition, angle, lighting, etc. Despite these similarities I can't say that the woman has violated my copyright, since her photo is an original composition in which major elements resemble mine. Right?
Well, um... In the case as reported by Amateur Photographer in the UK, the company New English Teas has been found to be in violation of a copyright owned by Temple Island Collection (a souvenir maker) on an image of "a red London bus against a black and white background of Big Ben and the Houses of Parliament, with a blank sky". Come again?
In fact if you look at the images side by side, as you can do in this Digital Photography Review story on the case, the photographs have significant differences in terms of angle of the shot, depth of focus and placement of key image elements, and in contextual and background elements. Really, they're similar photographs only when you describe them at a high enough and abstract enough level. And in fact the judge agreed that the two images were not identical, but felt that the visual composition was in fact the copyrighted element here.
Which leads me to ask my expert readers: Is this really a copyrightable element, separate from the copyrightable nature of the photo as a whole? If so, are we really in for the world of hurt I think we're in for? Because, really, there are a lot fewer compositional arrangements than there are photographs and if I can copyright, say, the composition of a rider on an animal mount just how broad of a copyright am I going to hold? Or is this some nonsense peculiar to the UK?
Comments (2) + TrackBacks (0) | Category: Laws and Regulations
January 23, 2012
On Justia Verdict today Julie Hilden posted an interesting analysis of the Breyer dissent in Golan v Holder which I think is worth noting for a couple points.
First, she correctly emphasizes that the works in question are not your traditional public domain works. In traditional cases works come into the public domain because their copyrights legally expire. In this case the works in question were considered public domain erroneously, and only because the US did not abide by its treaty obligations, specifically the Berne Convention's Article 18. Under that Article, the US should have implemented copyright regulations that protected certain foreign works as they were protected overseas. Eventually the US did that in the so-called Uruguay Rounds Agreement Act and that Act is what was challenged in this case.
As you probably know, the case went to Holder (that is, the US Government) by a 6-2 decision. The Court saw no problem in placing works under copyright that were previously treated as public domain. Following much of the reasoning in Eldred v Ashcroft the Court majority saw no First Amendment problem, nor a copyright statute problem. This has led to some fears in the blogosphere that Congress will now feel it has a green light to claw back other public domain works. Whether this is a new green light or just an acknowledgement of what the government has been doing since 1790 depends on which side's arguments and briefs you read.
The major point of focus of Hilden's column, and one that I think has a particular chord for Copyfighters, is that in his dissent Breyer focused less on the holders of copyrights than on the original creators. Without someone doing creative work, he reasons, there is nothing to copyright and thus the prefatory language — to promote the Progress of Science and useful Arts — in the Constitution that creates copyrights in the first place deserves more respect.
Breyer (joined by Alito) would have the Court adopt a more utilitarian calculus: if a copyright restriction would promote more works then it should pass Constitutional muster. If it would instead prove more restrictive and lead to less creation then it runs counter to the very reason that copyright exists and so cannot pass Constitutional muster. This has been my belief for some time. I think the past century has seen the balance of power swing vastly in favor of copyright holders and against creators, but Breyer's argument helps me believe there is still hope for a reasoned argument to restoring a more equal balance.
Comments (0) + TrackBacks (0) | Category: Laws and Regulations
December 8, 2011
Remember back in August I noted a class-action suit around alleged e-book pricing collusion? Well now the feds are involved. Yesterday the L.A. Times reported that the US DOJ is investigating "potentially unfair pricing practices" by the big five book publishers. DOJ joins Europe's cops and some states' attorneys general who've all said they are investigating.
Investigation is a long way from indictment, however, and I suspect we won't see indictments come out of this. If the big publishers feel the heat they'll probably enter into some kind of negotiated settlement promising to play fair. And the prices of e-books will remain sky high.
Comments (0) + TrackBacks (0) | Category: Laws and Regulations
October 20, 2011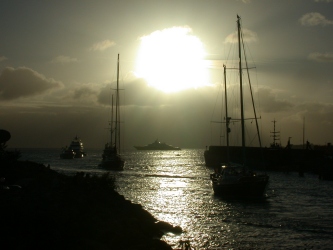 David Post has been heavily involved in Viacom v. YouTube for many months
. Recently he posted to Volokh Conspiracy an item he wrote as an op-ed that never got published, as arguments in the case began yesterday
In this piece he draws a line between the DMCA and the Arab Spring, as we in the west have come to call the popular uprisings in Tunisia, Egypt and elsewhere that have toppled dictators and probably changed the face of politics in the region for generations to come. The argument is pretty simple: without the Safe Harbor provisions of the Act, open public social services such as Twitter and YouTube would not have flourished. You can even argue that more closed systems such as Facebook that still depend on user contributions for the majority of their content would not have succeeded. And without these services, Post contends, the protests would never have coalesced.
It's fun to argue counterfactuals over beer and pretzels with your friends and you can probably argue that these revolutions would have happened sooner or later even without the networking effects of social media sites. However, this misses the larger point that I think Post wants to make, which is that the narrow concerns of the Cartel in seeking to overturn Safe Harbor need to be weighed against the enormous social goods and still unknown potentials that the provisions have allowed to develop.
Comments (2) + TrackBacks (0) | Category: Laws and Regulations
October 17, 2011
According to TorrentFreak, just be a politician, work for the army, or maybe the police.
What seems to have happened is that the ham-fisted attempts by the adult film industry to mass-sue their customers for downloading porn torrents has revealed some interesting things about who does and who does not get sued. The process is a familiar one - the entity owning the rights to the material sues a bunch of IP addresses that have been spotted downloading it. Various legal machinations are then engaged to associate IP addresses with names, and the names thus associated become the new targets.
Except when they don't. If an IP address seems to be associated with "public figures" or servicepeople overseas those names are quietly dropped. Sometimes IP addresses come back associated with cops or dead people and they don't show up, either.
Of course, nothing in the law requires that a copyright holder sue everyone equally. The exclusion of certain groups from these mass lawsuits is a separate matter from the inherent silliness of the whole process. But it sure would be interesting to know which politicians and other public figures are being given a free pass on their porn torrents...
Comments (0) + TrackBacks (0) | Category: Laws and Regulations
September 9, 2011
Book publishers have convinced the US Second Court of Appeals to issue a ruling that is grotesquely hostile to first sale doctrine and seriously makes one question what the hell they think they're going to accomplish. The case at hand is
John Wiley & Sons Inc. v. Supap Kirtsaeng
.
If you understand all this stuff feel free to pause here and read that. For those who don't, let's start with the basics: "First Sale Doctrine" is an exemption first recognized about 100 years ago in the US to the limited monopolies of copyright law. The doctrine says that if you have a copy of a work that you got legally, then you have the right to resell it after you're done with it. This is particularly relevant for things like books, movie DVDs, game cartridges and so on, all of which have large and reasonably healthy secondary markets both physical and online. In the EU and many other parts of the world this right does not exist; the idea that "I can do what I want with my stuff so long as it's legal" seems to be uniquely American.
First sale doctrine has been under attack for some time in the US. Last year a divided (4-4) US Supreme Court affirmed a Ninth Circuit decision, in a case called Costco v. Omega, that first-sale applied only to things made and distributed in the US. Since the Court was equally divided - Justice Kagan recused herself - the 9th ruling stood but no national precedent was set. Now the Second Circuit has upheld this principle.
The problem? Well, let's see. For starters, do you know if your book was printed in the US or Canada? If it was printed in Canada, be sure not to list it on eBay or Half.com and make sure it doesn't show up at your yard sale or get donated anywhere. Did you order from Amazon UK? If so, you are now not allowed to resell that book. Are you a library that stocks UK authors? So sorry, you can no longer lend those books out unless you went to the trouble and expense of getting the publisher's permission for each and every item.
For your non-US books, do you know whether the listed publisher still has the rights in that book? Did the author's contract expire or get terminated? Did they move to another publisher, and if so did that publisher pick up rights to the author's back catalog when they started publishing her newest works?
You can see where this is headed. Neveryoumind about orphan works - just be sure you're not the kind of dastardly person who GIVES books away to libraries like those whose collections have been damaged by the recent flooding in NY, CT or VT - all states covered by the Second Circuit. Because if you do that now, you're breaking the law; I imagine that libraries that ask for donations are probably guilty of contributory infringement, too.
And if you're a company that does printing work for books or comics or magazines, or your company manufactures those DVDs or cartridges for games in the US, I'd start looking for a new line of work pronto. Because, really, there's not a single reason that any publisher would want to have their materials made in the US anymore when just having them shipped in from overseas allows them to escape that pesky first-sale stuff. Which brings me back around to my original question - what, exactly, do John Wiley think they're going to accomplish here? Do they think they're going to exterminate used book stores? Kill the comic resale market? And to whose benefit?
Can you imagine a time when stores display books with little tags like you see in art museums. "On loan from the permanent collection of Alan Wexelblat"? At least as an individual purchaser I think I'm still allowed to lend friends my books. I think. For now.
(h/t to Doug Pardee for the pointers, and to Dano for the Subject line of this post)
Comments (3) + TrackBacks (0) | Category: Laws and Regulations
September 5, 2011
Law.com has an interesting item from The (California Legal) Recorder describing Judge Phyllis Hamilton's decision to slice USD 1 billion off of damages for copyright infringement. The damages were laid against SAP in its loss to Oracle over illegal downloading.
In pre-trial documents SAP admitted that a company called TomorrowNow - an SAP subsidiary - had downloaded or made "hundreds of thousands of infringing copies of Oracle's software and support materials." Given that admission, the purpose of the suit and trial was solely to determine the extent of damages and what SAP would therefore owe Oracle.
According to Ginny LaRoe's story, Judge Hamilton's decision was to limit Oracle to actual damages, denying it more money for "hypothetical license damages". Does any of this sound familiar to you, too? This isn't a free ride for SAP by any means - it's still on the hook for $272 million in actual damages. Oracle may also appeal the judge's ruling, and attempt to get some or all of the full jury award.
Comments (0) + TrackBacks (0) | Category: Laws and Regulations
August 22, 2011
Nate Anderson's piece for Ars on Brownmark Films v Comedy Partners et al is too funny for me to do justice to. You should go read the original. The gist, for you folk who want to know what you're getting into first, is that a decision last month in Wisconsin in the suit over South Park's parody of the viral YouTube video for "What What (In the Butt)" may help people who want to cite fair use defenses in copyright cases.
In particular, the judge agreed to a motion to dismiss on fair use grounds very early in the case, well before trial and even before the discovery phase began. If such early proceedings catch on it could significantly ease the way for defendants who want to raise fair use defenses and as a result make these defenses much less expensive. Since parodists are often independent or small operators without deep pockets for legal bills this can be a good thing.
(h/t +Donna Wentworth, who used to blog here, for the pointer.)
Comments (0) + TrackBacks (0) | Category: Laws and Regulations
August 12, 2011
Almost since the moment Amazon announced its Kindle ebook reader, a price war has been raging. It's been bloody complicated and has something to do with the limited number of book publishers, more to do with how they manage their ebook versus physical book businesses, and a lot to do with how new technologies get rolled out and what market lock-in effects mean.
The fight has largely gone on behind the scenes - the most obvious consumer-visible part of it has been the fluctuating prices for ebooks. Now it threatens to burst into full public view, with a class-action lawsuit filed in CA this week alleging that ebook publishers colluded (illegally) with Apple to fix the prices of ebooks.
The simple view of things - as presented in the suit - is that Amazon was working to force e-book prices down and the publishers decided they didn't want to play ball. In fact it's a complex situation revolving around who gets to set the prices for ebooks and whether or not a publisher will be locked in to a model or technology.
Initially, the retailer (Amazon) set the prices we would pay for ebooks as they do with physical books. Publishers charge the retailer a price but the retailer had the freedom to charge more or less than that price. In order to encourage adoption of its Kindle and to boost the nascent ebook industry, Amazon priced the ebooks low - often well below hardcover and even paperback prices. This frightened the publishers, who reasoned that Amazon would not forever take losses on ebooks; instead, they feared, once Kindle lock-in had happened, Amazon would insist on lower prices from the publishers. The publishers fought back with what is called "agency" pricing, meaning they and not the retailer would set the prices we pay. Under this model either Amazon plays ball and sells the ebooks for what the publishers want or the publishers deny Amazon access to the titles.
Although losing access to an individual title may not seem like a big deal it can be significant and relevant for adoption by customers. If customers can't find the titles they want on one ebook reader they're more likely to go with another and once you've bought your books on a particular reader you're locked in. In addition authors often have multi-book contracts with and stay with a publishing house for some years. If you want to read the latest Big Name Author book it's likely you're going to be reading something published by the same house that published her previous work. It's a complex Mexican stand-off with customers, publishers, and ebook maker/sellers all having some power to hold other parties to account.
The fight over the agency model started over a year ago with Macmillan going up against Amazon, which retaliated by discouraging people from buying new copies of Macmillan titles, and the Author's Guild and SFFWA weighing in on the publisher's side. This time it's not just one publisher, but the five big names (HarperCollins, Hachette Book Group, Macmillan, Penguin and Simon & Schuster) in publishing.
But wait, it's more complicated than that. Technically the argument isn't over the agency model itself - the model is used in lots of other places - the argument is over whether the model led to illegal collusion. The publishers are allowed to act to set prices, but they're not allowed to agree ahead of time what those prices are to be, nor to act in concert with outsiders, which is why Apple is named in the suit as well. As PaidContent.org notes, the switch by the big 5 publishers to agency models happened virtually simultaneously, happened in conjunction with the launch of the iPad, and came along with an agreement by the five to allow Apple to use the publishers' various trademarks in iPad promotion. Walks like a duck, smells like a duck...
The agency model has certainly had the effect the publisher desired - ebook retail prices have gone up some 30% in the past year. Given the introduction of new popular readers (Nook and iPad most obviously) it seems like prices ought to be going down. However, publishers do not want to be in a position where they can be dictated to, authors want more money for ebooks, and customers... well, we get the short end of the stick. Again.
Comments (8) + TrackBacks (0) | Category: Laws and Regulations
June 14, 2011
Apparently it's WTF month here at Copyfight. Another one that has me scratching my head:
a story in the NY Times describing the increasing frequency with which dictionaries are being cited as reference materials
in judicial decisions.
The article author, Adam Liptak, reports that the dictionary authors themselves are puzzled that the Justices seem to need to be sure what words like "prevent", "delay", and even "of" are supposed to mean.

"I think that it's probably wrong, in almost all situations, to use a dictionary in the courtroom," said Jesse Sheidlower, the editor at large of the Oxford English Dictionary. "Dictionary definitions are written with a lot of things in mind, but rigorously circumscribing the exact meanings and connotations of terms is not usually one of them."
Although the article was prompted by the repeated citations of dictionaries in a patent case, the problem seems rife in SCOTUS rulings. Liptak also notes that Justice Breyer criticized Chief Justice Roberts for resorting to dictionary definitions in an illegal-hiring case.
I find myself wondering - do the Justices really not know these words? Do they think Congress intended some specific meaning for these words that can be intuited from dictionaries? Are they comparing dictionary definitions of words with the (admittedly specialized and often obscure) words used in patent applications? And to echo Sheidlower's point - do they not realize that dictionaries don't set rules for word use - that went out shortly after Daniel Webster died. Rather, a modern dictionary attempts to capture how words are used and meanings assigned to them by the population the dictionary samples and addresses.
I wonder what they'd make of Urban Dictionary.
Comments (0) + TrackBacks (0) | Category: Laws and Regulations
June 9, 2011
David Post had an interesting blog post last month asking the question of whether a tattoo is a copyright-protected item
. The case in question involves a custom-designed facial tattoo created for Mike Tyson, and duplicated for actor Ed Helms in the film Hangover 2.
The artist who created the tattoo, Victor Whitmill, claims copyright and sues for infringement. Post walks through the elements necessary to establish copyright - and remember that since Berne there is no requirement that copyrights be registered in order to exist. If a tattoo can be copyrighted - and Post strongly agrees that it can be - then the work was copyrighted as soon as Whitmill did it.
Post also dismisses a claim that "the human face cannot be a 'medium of expression' for purposes of the Copyright Act" but he does not deal with any of the issues I think copyright in a tattoo raises. For one thing, a tattoo is often done in more than one sitting. In the case of a complex tattoo there may be a session to set the outline, another session to fill in color and another session to do complex detail work or shading.
Unlike, say, a painting on canvas that may also be done in multiple sessions, the partially completed tattoo is shown and fixed after each session. The subject may - for example, due to lack of money - not return for follow-up sessions. Is the partially completed tattoo the copyrighted work, even if it differs substantially from the original agreed-upon design? Are there multiple copyrighted works created in series here? In this case we might think of a tattoo as more like a story that is printed in a serial form - each chunk/chapter that is printed is itself copyrighted, as is the final compiled work.
Tattoos also are often modified. A person may choose to have a tattoo extended, either by the original artist or by another artist, years later. Since copyright term is long enough to cover these periods do we have to treat these additional artworks as derivatives of the original? Do I have to get permission from the original artist to modify or add on to my existing tattoo? If I can no longer find the original artist does that make my tattoo an "orphan work" that I'm legally not allowed to create a derivative of?
And finally, where does copyright restriction intersect with our general laws on personal bodily freedom. Lawrence v Texas and other cases established some strong precedents on personal liberties - generally speaking I'm allowed to do what I choose with my body as long as it doesn't cross certain thresholds. Does my modification of my tattoo fall under personal liberty permissions even if it violates the original artist's copyright? What if my modification is always covered by my clothing in public and only visible in private; does that make any difference?
Copyright may, as Post claims, be a natural form of protection here but I fear it raises far more questions than it answers.
Comments (1) + TrackBacks (0) | Category: Laws and Regulations
June 8, 2011
A Copyfight reader who saw my footnote about working at a financial firm sent me a pointer to
a law.com article on Lowry's Reports Inc. v. Legg Mason Inc.
. This decision, which is now a couple of years old, sets an interesting standard for forwarding of copyrighted material within an corporate environment. Email makes this trivial, but in a word: don't.
The notion that sharing something like a copyrighted newsletter would be fair use wasn't accepted by the court, and interestingly the company (financial firm Legg Mason) was found guilty of contributory infringement - the same thing that P2P software makers have been found guilty for - because employees used company resources to email around copies of e-newsletters.
The article is pretty basic, spelling out everything from the definition of a copyrighted work to a definitional footnote on the fair use exemption, but still interesting to me. The company I work for doesn't produce research - an umbrella term in the financial industry for any sort of material describing a company, its products, its financial standing, and/or its expected future performance. Nor do we consume it, since we're not investing our own or our clients' money. But many of our clients do produce large amounts of research, and all of them subscribe to several forms of it. I imagine many of them would be surprised to read what was decided in Lowry.
Research producers have tended to follow models similar to software producers in dealing with clients - minor copying is generally ignored; egregious copying is discouraged or prosecuted as a last resort. And also like software, you can buy multi-seat or sometimes site-wide subscriptions to research that lets you sidestep the entire copyright question entirely. And like software, the research industry is at a loss to know what to do with the new modes of distribution such as e-readers, tablets and other mobile devices.
Comments (0) + TrackBacks (0) | Category: Laws and Regulations
April 2, 2011
David Post (of The Volokh Conspiracy) is rapidly becoming one of my favorite sources for Copyfight stories that don't get adequate mainstream media coverage. On Friday of last week he
put up a pointer to his "brief" in the Viacom/YouTube case
that is to be argued before the 2nd Circuit.
Post makes the point that the decision to be rendered is potentially ground-breaking for not just YouTube but for the whole "safe harbor" exemptions provided by section 512(c) of the Copyright Act. These exemptions have allowed not just YouTube, but every blog, social site, site that allows user comments, and pretty much the entirety of what is sometimes called "Web 2.0" to flourish in conjunction with, rather than as slave to, copyright restrictions.
Safe harbor basically means that you, or I, or anyone else putting out material on the net or providing hosting for material on the net, can do so freely in good faith and when given information indicating that material we posted or hosted is violating copyrights we can then, post facto, remove that material. Viacom, representing the Cartel in this case, would like that turned around. They'd like to require that sites block material based merely on suspicious labeling, or other external markers. If I upload a photograph of, say, my dog and call it "Lindsey Lohan revealed!" the Cartel thinks that label is sufficient to require the photo hosting site to block my picture until they can inspect it to determine that it's not something Ms Lohan or a professional photographer would have a copyright interest in.
Post has put together a concise "brief" written with Annemarie Bridy and aimed at law professors to help them understand (and presumably educate their students) on just how wrong the Cartel position is. Post points out that pretty much all the successful Web 2.0 sites are American-based and operate pretty much only because they can use the safe harbor provisions to move huge volumes of content quickly. Take away this unhindered flow and... well, you'd have something that much more resembled Egypt, or even the U.K. where, despite a long tradition of radical speaking they have far fewer protections for online speech than we do here.
From a legal-path perspective there are two ways this can go. If the 2nd rules to keep the interpretation of the safe harbor provisions as they are then it would be in agreement with the 9th Circuit and it's extremely unlikely that SCOTUS would grant cert. If the two Circuits disagree, however, that's a standard way to get a case before the Court.
Comments (0) + TrackBacks (0) | Category: Laws and Regulations
March 17, 2011
Under the ponderous title "Administration's White Paper on Intellectual Property Enforcement Legislative Recommendations", the Obama Administration has issued
its latest call for more punishment of IP criminals
.
The 20-page PDF is a hodgepodge of wishlist items an enforcement bureaucracy can dream up, and it has the unpleasant behavior of lumping together all forms of IP crime. On the one hand, when talking about the manufacture of counterfeit drugs and fraudulently marketing them, you're talking about a serious crime with actual bodily harm or even life-threatening implications. On the other hand, the document does nothing to distinguish this level of crime from the kinds of behavior that have come to be treated as major crimes in the Copyright Wars - sharing files, recording movies off theater screens, uploading promo copies to torrent sites, and so on.
For example, the report recommends "Increase the U.S. Sentencing Guideline range for repeat intellectual property offenders" without any effort to distinguish the types of offenders, or the impact of the offense. This would, presumably include someone who shared multiple songs over a P2P network. Or perhaps you can throw mom in jail for longer if both her son and her daughter share music with their friends, or rip lots of CDs to their iPods.
While the introduction to the document claims that "legislative changes [will] increase the effectiveness of U.S. enforcement efforts" what this comes to in plain English is the idea that if you make more things into crimes, and make the penalties for crimes bigger then you've somehow improved enforcement. I fail to see that linkage.
There are a few proposals to increase the range of law enforcement powers; for example, "Give law enforcement authority to seek a wiretap for criminal copyright and trademark offenses." This might be an effective move. Unfortunately they're placed at the same level as recommendations such as "Give DHS authority to share information about, and samples of, circumvention devices with rightholders post-seizure."
In case you can't parse that, what it says is that the government will give commercial entities access to things like crack programs. Not that a company couldn't get a crack program itself, but knowing that this crack program is effective against that DRM system is potentially a competitive commercial advantage for the company getting information from DHS, and has no relationship at all to DHS's enforcement efficiency.
Finally, tucked in at the end of the report is a recommendation to create a new copy right:

The Administration recommends that Congress create a right of public performance for sound recordings transmitted by over-the-air broadcast stations.
The language of the justification for this talks about "overseas royalties" but that's a smokescreen, in my opinion. The real goal here is helping the Cartel claw back money from broadcasters.
They succeeded in doing this with Web radio about four years ago
. Now they want to go after all broadcasters and Obama's Cartel-controlled DoJ is champing at the bit to help them out.
(h/t to David Post from Volokh Conspiracy again, for pointing me to this one.)
Comments (0) + TrackBacks (0) | Category: Laws and Regulations
David Post at Volokh Conspiracy writes about the US Supreme Court's decision to grant cert to Golan v. Holder, appealed up from the 10th Circuit. This case is interesting for Copyfight on several fronts, as it touches on issues of copyright, copyright extension (and retroactivity), and freedom of speech.
The case, with representation from Stanford's Center for Internet and Society, challenges a series of re-protections of works that were previously in the public domain, on the basis that such re-establishment of protection violates the First Amendment free speech rights.
The legal issue here is twofold: 1. What, if any, degree of First Amendment scrutiny is valid? One argument is that Eldred v. Ashcroft says that no First Amendment scrutiny is required - that all copyright extensions can pass muster without scrutiny. That, I think, is almost certainly wrong. The other side's argument is that any move that takes works out of the public domain is a speech restriction and thus subject to F.A. review.
That leads to the more interesting question: 2. What level of First Amendment scrutiny is to be applied, and do acts that place works back under copyright once they've gone into the public domain pass that level of scrutiny? This is a harder question to decide - I think we can all agree that changing the world such that you are no longer free, for example, to perform a particular work of art, is an impingement. If it's an impingement carried out by the Federal Government then I think it's pretty much a given that the First Amendment has to be taken into account. But even First Amendment guarantees are not absolute - there are a raft of exceptions carved out in various case laws.
Post writes, and I agree, that the present SCOTUS is unlikely to decide that placing public domain works back under copyright - whether by term extension or by international treaty as in this case - is sufficiently onerous as to rise to the level of prohibited restriction. But if they do agree that some level of First Amendment review is warranted that would be a small but important step forward. In particular, if Congress... I suppose I should say "when Congress" next decides to extend copyright terms, it would give us additional grounds on which to challenge such extensions
Comments (0) + TrackBacks (0) | Category: Laws and Regulations
March 15, 2011
People who told me I had nothing to worry about when
Obama appointed a slew of Cartel lawyers to the DoJ
should take some additional notice here. The US continues, under the guise of "trade agreements" to export its war on sharing, copying, and anything that challenges the Cartel's notion of control.
You may recall that the indefatigable Professor Michael Geist kept us informed around ACTA, the supposedly secret treaty that was the US's first attempt to impose a restrictive copyright regime overseas. Well, hat tip to him again, as Friday he posted a warning on the latest attempt by the US to export Cartel Jihad.
This round goes under the innocuous-sounding name of Trans Pacific Partnership (TPP) agreement. But what this treaty contains is far from innocuous - it's a blueprint for replicating every lock, control, takedown, and prohibition in US intellectual property law into the legal systems of countries around the Pacific rim. It attempts to turn ISPs into copyright cops, and to tell other countries what they can and cannot issue patents on. As Geist says: "The U.S. plan is everything it wanted in ACTA but didn't get."
Finally, I couldn't resist stealing the image on this entry from l@w.geek.nz, a blog by Rick Shera who is himself a IP/Internet lawyer in New Zealand. He has a bullet-pointed post discussing this from the point of view of someone on the receiving end of this export as well as a Scribd include so you can read the original for yourself.
Comments (0) + TrackBacks (0) | Category: Laws and Regulations
February 17, 2011
(No, not
that
conspiracy.) Over at The Volokh Conspiracy,
David Post has a stinging rebuttal to an idiotic New York Times opinion piece
.
The column, by Authors' Guild leaders Scott Turow and Paul Aiken with professor James Shapiro makes a plea for support of the COICA bill (Combating Online Infringement and Counterfeits Act) that is presently before Congress. The column's authors ask whether we will ever manage to get another Shakespeare - or whether we even would have had the historical one - without the brave souls of the Cartel and Congress protecting us from the scourge of piracy and... OK, I can't keep this up.
First of all, as Post delightedly points out, Shakespeare lived, worked and died before the very first copyright law was ever passed. So, you know, without copyright laws we'd have... Shakespeare.
That bit of obfuscatory mis-history aside, the point of the Times column is to claim that the decline of things like traditional publication for books, newspapers, you name it is all due to illegal copying. Nothing is said about e-books, or about online publications, or about any of the myriad of causes a reasonable person might want to discuss in regard to the ongoing collapse of traditional publishing mechanisms.
Instead, what we get is defense of a bill that would create a legal pretext for silencing people that the Cartel doesn't like, without all that messy stuff about being able to defend oneself. It's just much simpler and more efficient if the authorities can be told to shut down sites that someone doesn't like. There's a nasty piece of indirection here since what's authorized in the bill isn't exactly silencing an individual - it's seizure of the domain name. The equivalent in the real world would be something like the authorities saying "We're not going to stop you talking - we'll just padlock all the doors from the outside and tell everyone you canceled your talk." Presumably some genius thinks this indirect approach doesn't raise First Amendment concerns.
Post's blog piece is itself passionate, making reference to the US's position as a "bulwark" of free expression and all that jazz. That's nice if passion is your thing, but I'm a pragmatist and pragmatically this bill is shite. As the attempts to keep Wikileaks dark have shown most recently you can't just grab a few domain names and expect that to be the end of it. Say it with me: the 'net treats censorship as damage and routes around it. Egypt tried to black out an entire country and failed.
If this plan really does go forward then there will be some serious questions raised about who owns domain names and to whom the DNS authorities must report. The US does not control (nor should it control) the world's DNS servers. If DNS servers in the US have a different idea of what the IP address is for a seized domain than DNS servers elsewhere it could be... interesting. In theory, DNS servers get their marching orders from the so-called "root" servers, which are supposed to be under the control of ICANN, which is supposed to be independent of national authorities. In practice the government has already carried out a few of these seizures and the ISPs have played along. If the ISP tells the DNS system that someone else now owns a domain there's little that anyone can do to dispute that.
Apparently Messrs Turow, Aiken, and Shapiro think it's just fine and dandy for ISPs to act as stooges for the US government. I wonder how they'll feel when the Chinese government decides that it owns domains and has its ISPs stealing away hosts that the Author's Guild cares about. Sauce for the goose, gentlemen. You are not going to like how this will go down.
Comments (1) + TrackBacks (0) | Category: Laws and Regulations
January 28, 2011
Earlier this week
Sean Bonner posted a piece on Boingboing covering this ground
. The blog entry is a bit long but well worth reading.
I had been meaning to note that, earlier this month, Fairey had settled his 'hopeless' case with the Associated Press. Hopeless referring here not just to the iconic "Hope" picture that caused the problem, but also in that I thought Fairey had rendered his own case hopeless when he admitted that he had destroyed evidence and his defense lawyers quit. But apparently they worked it out.
Whether or not Guetta will also be able to work something out remains in doubt. As Bonner describes, the Guetta case differs from the Fairey one in some significant areas, not least of which is the fact that Fairey's poster made the photo he used iconic where Guetta has taken an already iconic photo (of the rap group Run DMC) and used it without any credit back to the original. The shooter of that original, Glen E. Friedman, happens to have worked with Fairey in the past but that's about all the connection there is.
Bonner also points out that Fairey made such substantial change to the original photo that even the AP photographer who took it didn't recognize his own work for months; Guetta's changes are much less significant, and they're being made to a photograph that has been used and sold on its own for years prior to its appropriation. It's a whole other ballgame from the Fair Use perspective, which is probably how it should be.
(Image: Sean Bonner from a Times of India video still.)
Comments (2) + TrackBacks (0) | Category: Laws and Regulations
January 26, 2011
The RIAA's legal wrecking crew continue to assimilate the US Department of Justice
. In their latest move,
Donald Verrilli Jr. has been nominated by Obama
as the nation's
Solicitor General
.
The SG is the person appointed to argue the government's side in cases before the US Supreme Court, as well as the usual level of supervision and direction of cases you'd see in a high-level appointment. The SG rarely sets policy but by virtue of how cases are argued and in which cases amicus briefs are filed, the SG can be a powerful voice for shaping policy.
If you know Verilli's name before now it's probably because of his involvement first in MGM v Grokster and most recently in the ludicrous battle by Viacom against YouTube. I'm not even going to mention his tangential involvement in the Jammie Thomas fiasco series.
While I'm sure Verilli will have plenty of matters to argue during his term in office besides intellectual property, I find myself incredulously wondering why Obama seems unable to find any worthy prosecutors outside the RIAA's dogpen to appoint. Surely the US legal community contains scholars and experienced attorneys willing and qualified to take on the top jobs in the DoJ. Far be it from me to suggest that these appointments could be influenced by such trivial matters as who is giving the most money to whom in which political campaigns.
Comments (0) + TrackBacks (0) | Category: Laws and Regulations
January 7, 2011
A list that is a mere compilation is generally not copyrightable. However, various specialized lists can be copyrighted either by virtue of their arrangement (e.g. lists of court cases) or by virtue of their unusual content.
A few days ago Eugene Volokh pointed to a (dare I use the word) unique list - Schindler's List - and a copyright dispute surrounding it. Volokh quotes extensively from the court's decision in the case, known as Rosenberg v. Zimet which concerns questions of who holds copyright in that famous list.
I had thought that the only copy of the List was at the Holocaust Museum in Israel. It turns out that another List had been found and the question at hand is whether the person in possession of that List may publish or sell it, or whether it rightfully belongs to Schindler's heir, as one of his possessions. The Court's decision turns on questions of different varieties of copyright law (common law vs federal) and whether any rights to publication carry with possession of the list, which it seems clear they do not.
Comments (3) + TrackBacks (0) | Category: Laws and Regulations
October 19, 2010
A notice of filing an amicus brief from the EFF reminded me that I had also meant to blog about Vernor v Autodesk, another crucial case that has received far too little mass-media press attention.

Technically the issue at the heart of
the three-judge opinion issued last month
is a technical point of copyright law. Practically, though, you could write a headline that screams "Decision threatens eBay, GameStop, and thousands of other used-product businesses." Bet
that
would get some attention.
OK, let's take it one step at a time. The basic idea, which has long been held to be valid copyright law, is that the legal buyer of a copyrighted product may resell that product within certain limitations. For example, I can't claim that a resold product is mine or otherwise commit fraud, but in general the legal sale of a legally bought copyrighted work is... well, legal.
Or it was until some software marketing weenie got the brilliant idea to stick a shrink-wrap/click-through license agreement on a pile of bits and claim that you didn't actually buy that program you think you bought. You're just leasing it. And since you're not a legal buyer you don't have the rights of a buyer, including the right to resell.
It will surprise approximately no one that the software makers and the MPAA all sided with Autodesk in this case. Ebay and the American Library Association sided with the defense. And, as I mentioned at the start, the EFF has asked for an en banc hearing on the issue.
The sad part is that once again the software makers are failing to understand their audience. People who buy used do so because they can't afford the full price of something. Even if it was possible shut down the entire legal resale marketplace (which it's not) the fact that someone can't find a legal resale copy is not going to make them suddenly able to afford the product in the first place. What will instead happen is that people will find something they can afford. Torrents are still free, last time I looked.
There's another interesting sidebar to this, which is that SCOTUS is set to consider a case this term - Costco v Omega - in which the question at issue is whether the fact that a product was created overseas has any bearing on the applicability of first sale doctrine.
Comments (1) + TrackBacks (0) | Category: Laws and Regulations
September 14, 2010
Microsoft caught in bed with the Russian FSB; this stuff just can't be made up.
The NY Times reported this weekend
that Russian authorities are making bogus raids on NGOs. The supposed purpose of these raids is to find pirated copies of Microsoft software and NGOs are reporting their computers are seized and not returned. Of course, anyone who can search the Web knows that Russia is a haven for copiers of all sorts and you can just as easily find copies of Microsoft products on .ru Web sites as you can find copies of movies and MP3s of music.
None of that seems to bother the authorities, somehow. Instead, according to Cliff Levy's article, the Russians have made "dozens of similar raids against outspoken advocacy groups or opposition newspapers." Suspicious much?
Microsoft comes in for criticism is that it has apparently known about this for months and done nothing. Levy further notes that human rights groups in Russia have been trying for months to get Microsoft to act. According to self-proclaimed cyber-cynic Steven J. Vaughan-Nichols in ComputerWorld, Microsoft has even gone so far as to provide information to support the police actions, though Microsoft claims those are just local lawyers it hired and apparently failed to supervise adequately.
It seems that the light of publicity is finally spurring action, though. Today's update to the story comes from Fred Weir at the Christian Science Monitor: Microsoft is offering, essentially, a shield license for journalists and NGOs. These organizations and individuals would be able to have free legally licensed copies of Microsoft products, which would end any IP-related pretext for the police raids. In addition, Microsoft are supposed to be setting up a legal assistance program to help NGOs who have already lost their computers prove that they had legal licenses to the Microsoft software on the machines.
In a sense, this is a "better late than never" kind of sad story. It's also a lesson in how real journalism can spur public outcry that can still move mega-corporations to action. As we watch the disintegration of the 20th century modes of creating and distributing investigative journalistic work, let's try to figure out how we can hold onto the good stuff, like Levy's story.
Comments (2) + TrackBacks (0) | Category: Laws and Regulations
July 27, 2010
In yesterday's post about the 5th Circuit decision, I noted that most other courts have not agreed with this interpretation of the DMCA. Well, that may be about to change largely due to the strenuous efforts of the EFF and its allies in pushing the US Copyright Office and the Librarian of Congress.
Yesterday evening I got a press release from the EFF describing three new exemptions to the DMCA. These exemptions apply to the "anticircumvention provisions" of the act, the same ones addressed in the MGE vs GE ruling. The EFF got the Copyright Office to grant its applications for exemptions, and those exemptions cover acts such as:



"jailbreaking" a cellphone - freeing a phone from being locked into a particular carrier or a specific app supplier (actually one new exemption and a renewal of an existing one).
remixing short clips from copyrighted DVDs; for example, for use in personal videos such as those people post to YouTube or educational displays in places like classrooms.


This is a big deal, and a bit of good news in the Copyright Wars and EFF is to be commended for continuing to work on restoring these rights to consumers.
I cannot resist reminding readers that the EFF is a volunteer organization supported by donations. On that press release page are links for folk who want to help out the EFF by donating directly or indirectly by buying their swag. I still have my very first EFF shirt, bought in 1990.
Comments (0) + TrackBacks (0) | Category: Laws and Regulations
July 26, 2010
Over the weekend both Slashdot and Boingboing pointed to
a story about GE and the DMCA
. Formally, the case is known as
MGE UPS Systems Inc. v. GE Consumer and Industrial Inc
. What drew the blogs' attention was that in this case a 3-judge panel of the 5th circuit has ruled that using a hacked security key to get access to a work is not itself a violation of the DMCA. That's a pretty surprising outcome since it runs counter to the way the DMCA has generally been interpreted.
On the face of it, contrary interpretations of a law are usually a good reason for the Supreme Court to grant cert, reviewing the case(s) and the law on which the Circuits disagree. For that to happen, the ruling would have to be appealed to the 5th en ban and if upheld at that level could then be appealed to SCOTUS. So there's still a ways to go on that front.
The decision seems to hinge in part on a distinction between access and copying. In particular, GE claims that the dongle it cracked didn't stop copying from happening - it just blocked access. The 5th definitely agreed that GE was enjoined from copying or using illegally copied software and trade secrets; GE did not contest that the software was a copyrighted work, and the fine against it was upheld. But the Circuit panel found that the original decision for MGE was in error because it accepted too broad a meaning of "access". The key sentence highlighted in the Courthouse News report is this:
"The owner's technological measure must protect the copyrighted material against an infringement of a right that the Copyright Act protects, not from mere use or viewing."
That's extremely significant because,
as Cory noted in his post
, legal access and viewing is something that one might want to do in, say, one's own home with one's own material but cannot do because of DRM locks that are applied by DVD makers, iPad software, or any number of audio-book publishers.
It will be interesting to see where this case goes. Given that the monetary damages against GE were upheld, MGE has little motive to appeal in defense of an abstract principle of law.
Comments (0) + TrackBacks (0) | Category: Laws and Regulations
July 12, 2010
Almost two years ago
I made the prediction that the Cartel would settle its suit against Joel Tenenbaum
- WRONG! Instead, Tenenbaum ended up admitting on the stand that he had shared music files, the judge directed a verdict, and the jury came back with
a massive judgment against him
.
No problem, said the Cartel-infested DoJ which opposed a motion to reduce the damages to the statutory minimum. WRONG! said the judge.
As Nate Anderson explains in a piece for ars technica, Judge Gertner has ruled that the massive award is unconstitutional as a violation of the due process clause. In the US, the notion of due process originates with the 14th Amendment to the Constitution which is very simply written but complexly interpreted. In essence, what is at issue here is the fairness of the punishment - sometimes put as the idea that the punishment ought to "fit" or be proportional to the crime. To make the punishment more fit, Gertner slashed the damage award to $67,500.
Anderson's article discusses the similarities and key differences between this situation and the Jammie Thomas case, in which the damages were also reduced but through a different legal strategy. That case is going back around again, and you can bet the RIAA isn't going to sit still for this slap. Tenenbaum maintains he doesn't have even the reduced amount but that's not the point. The RIAA are out for their pound of flesh and will certainly appeal.
Comments (0) + TrackBacks (0) | Category: Laws and Regulations
June 24, 2010
Remember when I said yesterday that watching Minister Moore rant about radical extremists reminded me of Tom Cruise's infamous Scientology defense video
? The one where he doesn't blink for, like, nine minutes? Yeah, that one. Anyway, remember how that video got more or less disappeared from the nets? You can find it, but you have to search hard. I didn't make the comparison lightly - I made it after watching the linked video myself.
Well now comes today's entry by Michael Geist in his blog, reporting on an apparent attempt to cover up those remarks. Moore denies making them and (as of now) the official version of the video doesn't show him making them. Am I the one hallucinating here?
Well, maybe not. According to Geist, "IT World Canada reporter Brian Jackson compiled his own video of the event" and that video shows the remarks. Here, go watch the video and judge for yourself: http://video.itworldcanada.com/?bcpid=7044989001&bctid=101481423001
You won't have to watch for long. At 0:38 into the video, Minister Moore starts in on "radical extremists." So, Minister, what do you call people who lie and suppress the truth about their own past remarks? (If you're American, you call them "our former president" but that's beside the point.)
Comments (1) + TrackBacks (0) | Category: Laws and Regulations
June 23, 2010
Coming in hard on the heels of Michael Geist's post, Cory Doctorow has a long and direct challenge to Minister Moore.
Cory reminds us that he is a well-published Canadian author, one of those whose life and livelihood ought to be improved by these copyright reforms. Instead, going point by point, Doctorow dissects Moore's pro-industry position and shows how the only ones who are going to get richer from these so-called reforms are the corporate purveyors of certain technologies. Authors will get poorer and and readers will get less useful experiences.
Now, who exactly is Moore working for? If it's not authors, and it's not readers the Minister has some explaining to do and, as Cory points out, he owes more than a few people an apology.
Comments (0) + TrackBacks (0) | Category: Laws and Regulations
This is like the Copyfight equivalent of Tom Cruise's infamous Scientology video.
Here we have a supposedly even-handed minister in the Candian government (Canadian Heritage Minister James Moore) nearly foaming at the mouth in his extensive effort to warn of the dangers of people who oppose copyright treaties.
It's really not clear what his problem is, except that he seems to think that these "radical extremists" oppose any change in copyright law. Well, um, maybe that's because the changes are bad? You know, just maybe. And really, Minister Moore, we're not talking about people leaving bombs in SUVs in Times Square here. We're talking about academics (like Geist) who have spent a lot of time and effort researching the issues. They may be wrong. You can certainly disagree on the issues and their merits - after all, that's what academic debate is supposed to be about.
But it seems pretty seriously out of bounds for a government minister to be giving speeches painting academics and scholars with the broad brush of "radical extremism". In addition, as Geist points out in his blog entry, the Minister's position is that one should oppose and attack these "extremists" which also seems contrary to how a government ought to act in regard to citizens with differing opinions. We've had too much of the Cartel making war on ordinary people in the past decade; there's absolutely no call for governments to act like that.
(Having just watched the US beat Algeria in the World Cup I was tempted to title this post "James Moore Gets a Red Card" but really the refereeing in that game was so bad I didn't want to be associated with it.)
Comments (1) + TrackBacks (0) | Category: Laws and Regulations
June 15, 2010
The short form: SCO lost. Judge Stewart granted Novell's request for declaratory judgment and that should put to last the final vestiges of this awful abomination. You can read
lots of dry news stories
on the topic, but instead I recommend you
head over to Groklaw and read one of the best schadenfreudian blog postings you're likely to see in a long time
.
For those new to this story, Groklaw - and Pamela Jones - have been dogging SCO for years, laying out in fairly painstaking terms all the weaknesses in the case and arguing that judgment should go the way it has now gone - in favor of Novell. PJ, as she's commonly called, has some paralegal training and has called bullshit on more than a few statements, filings, and other fully legally certified at the bar issuances in this case. So if she's feeling a wee bit justified this month, I can't say I blame her.
I, personally, would like to see SCO die in a fire for all the expense, FUD and general heartache they brought to the free and open source community, but there's probably not enough left of the company to burn.
Comments (0) + TrackBacks (0) | Category: Laws and Regulations
June 11, 2010
About 10 days ago I noted that Michael Geist was predicting that India would come out against ACTA. And hoo boy have they ever.
Yesterday's blog entry from Geist notes some sharp language from India against the ACTA treaty and the very secretive process that produced it. A process that, not coincidentally, has excluded India and other developing countries.
India's statement (called an "intervention" at the WTO) shows that it has broad-reaching concerns, not least of which is that even though it was excluded from the treaty, it (and other non-party nations) could be expected to enforce ACTA provisions. This would imperil legitimate Indian businesses and the rights of people in that country. India's opposition is no small thing - it is a major growing economy with political and economic influence of its own. In addition, Geist hypothesizes that India is not just speaking for itself here, but also front-running for a coalition of countries that have been excluded from the ACTA process and are feeling threatened by it.
Comments (0) + TrackBacks (0) | Category: Laws and Regulations
June 1, 2010
Canadian law professor
Michael Geist
remains
the go-to man for keeping track of what's going on with ACTA
. Public Knowledge also has
a good page of reference information and links
Geist's blog entry from this morning links ACTA with a topic that has been of recurring interest to me here, the ability of countries to produce generic versions of life-saving, but patented, medicines.
According to Geist, India is seeking allies to help it block at least the portions of ACTA that could allow seizures of shipments in transit. This would impact India, a major producer of generic medicines, as it tries to ship those medicines to third-world countries. The recipient countries, in many cases, depend on these generics to keep their people alive.
From all I've read about ACTA it's a bad deal for pretty much everyone except the big intellectual property monopolies and should probably be scrapped. Any time a treaty negotiation has to depend on secrecy and subterfuge you can pretty much bet it's a bad deal for the average person. However, scrapping ACTA still won't address the underlying problems. Copyright, patent, and other IP regimes around the world remain inconsistent, massively outdated, and increasingly lopsidedly tilted against the people who actually make and use the items that are supposed to be protected.
Comments (0) + TrackBacks (0) | Category: Laws and Regulations
April 14, 2010
For the most up-to-date news, subscribe to Michael Geist's newsletter or
read his blog
.
But for now you can just spend 40 minutes watching the recording of his keynote from the PublicACTA conference in Wellington, New Zealand. The slides are dull and the topic is complex but Geist has been dogging this issue for years and he knows the history and the problems with this trying-to-be-secret IP agreement in the making.
(h/t to boingboing where I first saw this linked and which has done a very good job of tracking this complicated and secretive monster for months.)
Comments (0) + TrackBacks (0) | Category: Laws and Regulations
January 27, 2010
Remember when
I warned that the RIAA was taking over Obama's DoJ
? Anyone who had any doubts they'd continue pursuing their old agendas should be reassured now. They will, and they have.
This gang of Cartel cronies has filed papers opposing a motion by Joel Tenenbaum's lawyers to have set aside a huge monetary decision against him. Tenenbaum is facing a USD 675,000 judgment for sharing thirty songs.
The saddest part in this sad story is that Tenebaum's lawyers aren't even asking for the judgment to be dismissed; they just want the damages reduced to the statutory minimum of 750 per song. Which is, if you're a college student, still a whopping huge fine. As I noted earlier this week, big numbers make for scary stories, but are totally disconnected from the actual reality of what people are doing.
Comments (2) + TrackBacks (0) | Category: Laws and Regulations
January 8, 2010
FMC, the Future of Music Coalition, sent me a pointer to their latest tool,
an online way for "musicians, composers and songwriters [to] file public comments"
in the FCC proceedings on net neutrality.
The tool is just a simple form with text boxes that segregate comments into logical groups in response to standard question prompts such as "Give the FCC details about your life as a musician." It's not terribly sophisticated but may lower the barrier sufficiently to encourage people to write more in-depth and informative comments. Now if someone could just demonstrate that any form of public comment actually influenced FCC rulemaking...
Comments (0) + TrackBacks (0) | Category: Laws and Regulations
December 7, 2009
In one of those "you gotta be kidding me moments", the dogged Canadian pursuer of matters online and intellectual, Michael Geist, blogs that the Cartel (Canadian version) may have pirated as much as CDN 60 billion in recordings. The admitted facts amount to at least $50 million in infringements, but you remember how the Cartel went for "statutory damages" (the maximum allowed by law) when it was suing its customers? Yeah, that. Well, if you count the statutory damages for the 300,000 songs involved in the suit? Sixty billion, baybee.
Geist has a blog entry summarizing the situation, but the full read is over at his Technology & Law column (read it online via the Toronto Star's site). I should also note that Geist publishes a free email newsletter with excerpts and updates on many cases of interest.
The issue at hand here has been long standing. In fact, the lawsuit itself is over a year old (filed October 2008) and that suit was only filed after the hundreds of artists involved got fed up with decades-long delays by the Cartel in paying what are called "pending" royalties. These royalties are due under law, but the situation in Canada is such that the Cartel doesn't have to pay before it uses the material, it just has to make a list of whom it owes what. And according to Geist, the list goes back to the 1980s. Which, I feel compelled to point out, predates even the original Napster.
In theory, the list should be paid off, but there are no penalties or deadlines in law for it, so the rights holders have to negotiate for what's due to them or if that fails, sue. And sue they are, thousands of them in a class action (PDF link) that seeks not only the back royalties that are due, but punitive damages because the Cartel has willfully stolen from these artist for so long.
Funny, where have we heard language like that before?
Comments (0) + TrackBacks (0) | Category: Laws and Regulations
November 12, 2009
The indefatigable Michael Geist has posted the slides and audio of his "ACTA 101" talk. This is must-see stuff, covering pretty much everything you need to know about ACTA, the Anti-Counterfeiting Trade Agreement that's being negotiated mostly in secret right about now. (I had some problems with the embedded version - you might need to click through to blip.tv to watch it.)
As Cory says, ACTA "stands to fatally wound all user-generated content sites from mailing lists to YouTube; [...] criminalize kids for noncommercial file-sharing; [and] put your internet connection in jeopardy if anyone in your house is accused of infringement..."
Comments (0) + TrackBacks (0) | Category: Laws and Regulations
November 5, 2009
...the Cartel are once again attempting to use law and regulation to control your home entertainment experience. Funny, it seems like
just yesterday I was ranting about how they had stupidly misunderstood the value of PVRs
. Oh, right, sorry, that was two days ago. Can't expect busy high-paid media executives to remember things for two whole days.
So (with a hat-tip to Boingboing again for the alert) I direct your attention to Public Knowledge's latest attempt to keep the Cartel from driving the home entertainment experience off a cliff. The details are long and boring - what you need to realize is that they are requesting permission to shut off part of your home entertainment system, whenever they think it's a good idea.
Of course, you'd have to buy all new equipment to comply with this. The straightjacket and compulsory eyes-open technology will no doubt be included, to ensure you're actually watching what and when they want.
Please, take a moment to read over Public Knowledge's suggested comments, make them your own (or write your own) and submit them.
Comments (0) + TrackBacks (0) | Category: Laws and Regulations
August 17, 2009
Comments (0) + TrackBacks (0) | Category: Laws and Regulations
August 12, 2009
Back in June of last year I suggested readers bookmark a link provided by Bruce Schneier that collected several items related to the false claims that anti-photography laws are a useful part of an anti-terrorism strategy.
Today a friend pointed me to a blog entry by Phil Coomes, a picture editor (and photographer in his own right) for the BBC. In this posting Coomes relates several stories of photographers in the UK who have been harrassed or worse for taking pictures of public buildings, of police officers, and so on. It appears that the British photographers and photojournalists have had enough and are forming an organization called, explicitly enough, "I'm a Photographer, Not A Terrorist".
The site invites people to upload their own photos, presumably posed with signs like the ones on the home page. In addition, they provide a "bust card" that people can print out and carry with them. The instructions are specific to the UK and relate to its "Section 44" law that had photographers protesting outside Scotland Yard not too long ago. I would be very interested in seeing examples of similar cards customized for other countries, such as the US and Canada.
(Full disclosure: I'm a hobbyist portrait photographer in the US and though I don't make any money from my photos I'd like not to get arrested for pointing my lens at a policeman somewhere.)
Comments (1) + TrackBacks (0) | Category: Laws and Regulations
A friendly Copyfight reader sent me a pointer to
V. Dion Haynes' story in the Washington Post covering the next round in the fight over this bill
. The article highlights claims by the MusicFirst Coalition that, among other actions, radio stations have been refusing to run ads supporting the legislation. Notably, the accusation is made against Radio One stations.
Radio One, you may recall, made a splash a few weeks ago by pleading poverty and arguing that having to compensate artists would put them out of business
.
First, I want to acknowlege the comment made in this blog by Christopher, an owner of a small radio station. It's pretty clear that small radio stations are struggling, like many small businesses. The question is whether the bill contains the claimed exemptions for small stations and whether mega-conglomerates like Radio One are also struggling or whether they're simply using people like Christopher as shields.
The FCC is reviewing the complaints against the radio stations that refused to run the ads, and promises there will be a public comment period during the review, but no timeline is mentioned. Meanwhile the Post's article gives a hint of some of the confusion surrounding the issue - Radio One is reporting some revenue gains, but also a signficant drop in ad dollars. They're also claiming that the bill would result in job losses - but isn't that always the claim made when people want more money for things?
Finally, in a moment of amusing irony, I note that among Music First's sponsors are the noted Cartel bright boys, the RIAA. Maybe broadcast radio should have come to the aid of Web radio when the Cartel leaned on them, eh?
Comments (2) + TrackBacks (0) | Category: Laws and Regulations
June 11, 2009
The highest legal review body in France, the Constitutional Council, has said "non" to legislation trumpeted by the Cartel that would have allowed cutting off Internet access of people accused of copyright violations.
The French constitution contains clauses promoting a presumption of innocence and the Council determined that the legislation - which had already passed in Parliament (WAKE UP YOU GUYS YOU'RE BEING OWNED) - violated those clauses as well as infringing on French Constitutional guarantees of free speech.
The legislation already had to be revised once but passed on a second go. Now it's unclear whether the plan will be scrapped or whether Sarkozy will modify the law as the Council described and resubmit it.
Comments (0) + TrackBacks (0) | Category: Laws and Regulations
June 9, 2009
In addition to
Vikings, reindeer, and cute blonde girls
, Sweden can now say it has a Pirate member of the European Parliament. According to Veronica Ek's story for Reuters (
here reprinted by the Globe and Mail
) about seven percent of the Swedish electorate cast ballots that sent a member of the Pirate Party into office.
The party has been in existence for some time, largely known as a single-issue copyright deregulation group. However, the recent conviction of four operators of The Pirate Bay torrent-linking site has drawn attention to the party and its platform, though the site and the party are not linked. That platform calls for copyright deregulation, abolition of the patent system, and a reduction in Internet surveillance.
For whatever reason, the surge in popularity has, according to Wikipedia, moved the Party into the third most popular spot in Sweden in terms of registered membership. Engstrom, the likely seat-holder, claims that the party will use its seat to fight for intellectual property rights and personal privacy rights.
Comments (2) + TrackBacks (0) | Category: Laws and Regulations
February 9, 2009
Blizzard Entertainment has just scored another victory in its campaign against "botters" - or rather, makers of bots
. The company had already won a judgment against bot-maker MDY on grounds of interference;
now it has won on DMCA grounds, and not everyone is happy about that
.

To back up a bit: Blizzard makes World of Warcraft the insanely popular online multiplayer fantasy game(*).
MDY makes and sells a program that plays the game automatically (called a "bot," for "robot"). Many players resent bots and botters, and Blizzard has waged war against them for years. However, the bots are popular. Apparently over 100,000 copies of MDY's bot, called Glider, have been sold at $35 a pop.
The question raised in this case, which was just decided in an Arizona court, are whether Glider violates the DMCA by "circumventing protections" as Blizzard claims. It appears that all sides agree that Glider does not decrypt anything, hack anything, nor break any security. It uses the legitimate credentials of the player.
Timothy Lee, at ars technica, calls this "DMCA hairsplitting" and I think he's right. I further think he is correct in pointing out that Judge Campbell has made a decision with some bad implications. This gets a bit detailed, so bear with me...
Campbell drew a distinction between components of the game, thus: the bits stored on disk (called "literal elements") and the bits encountered by the game player during the course of the game (called "non-literal elements"). Part of the World of Warcraft client ensemble is a program called Warden that attempts to control how the client operates and can be accessed while it's running. Campbell decided that Glider did not violate the DMCA with respect to the literal elements, but because it attempted to evade or circumvent detection by Warden while the game was running, it did violate the DMCA with repect to the non-literal bits. Confused yet?
MDY's argument rested on the thesis that these non-literal bits were not protectable by the DMCA because they don't constitute a separate copyrighted work. If that's true it doesn't matter what interaction Glider and Warden have. Campbell rejected MDY's contention that the non-literal bits were too ephemeral, since they could be captured by recording software. That seems reasonable - all kinds of ephemera have been ruled copyrightable for various reasons. More interesting to me is MDY's contention that the ephemera weren't solely Blizzard's work. The ephemera are created in the interaction of the game and its many players.
This is significant as it describes pretty much every "Web 2.0" content-sharing site such as Facebook or LiveJournal. In these sites, too, the named software company provides a vehicle or environment into which users place their content interactively. For example, LiveJournal strongly resembles a blogging system in which individual registered users write postings on which other people add comments. Attempting to apply Campbell's logic to the blogosphere would be troubling at best.
Judge Campbell also agreed with Blizzard that violation of the game's EULA meant that the gamers no longer had a license to play the game. This is extremely troubling in that the logical extension of this reasoning is that any violation of a EULA involves forfeiting your license to that software. I don't know about you, dear reader, but I'm quite certain I've violated more than a few EULAs and am probably in violation of some right now. I don't think that means I give up my licenses to those software programs, nor do I think it means I'm infringing the copyrights of those programs - or at least I don't think it should mean that.
Finally, there's an additional twist in that Cambell ruled that MDY's founder Michael Donnelly, who wrote the Glider bot, was also personally liable for the infringement because he should have known that his and his firm's actions were illegal. Donnelly's good faith argument was rejected.
Lee makes the point that Blizzard is misusing the DMCA in this case. A law on copyright is not an all-purpose behavior-control mechanism. Sherwin Siy, Staff Attorney for Public Knowledge, made this case pretty clearly last year when PK filed its amicus brief in the case. Blizzard appears to have won on merits other than the DMCA and I hope they'll withdraw this claim before it has to be appealed up.
(*) Your humble author is himself a confessed WoW addict, who has spent more than a few hours battling botters and other in-game cheats. I'm not at all impartial on the topic, just in case you had any illusions.
Comments (0) + TrackBacks (0) | Category: Laws and Regulations
February 6, 2009
OK, enough with the funny stuff. The new Obama administration is shaping up to be a disaster for Copyfighters everywhere. In particular the new Department of Justice is stacked with lawyers who've been on the wrong side of copyright and intellectual property lawsuits for the last eight years.
First off, there's the #3 man at Justice, Thomas Perrelli, accurately described by CNET as "beloved by the RIAA". Not only has this guy been on the wrong side in the courtroom, he's fingered as instrumental in convincing the Copyright Board to strangle Web radio in its crib by imposing impossible fee structures.
Then there's Neil MacBride, who used to be the
Business Software Alliance
's general counsel. The BSA, to its credit, hasn't been suing teenagers. Generally their name is associated with
large-scale raids on companies that are mass-producing illegal copies of software
. Still, it's an industry flak group.
Then there's the #2 man, currently slated to be David Ogden. If that name only rings a faint bell it's because you have to cast your mind back to Eldred v Ashcroft, the argument on whether retroactive copyright term extensions were legal. Sitting over there on Ashcroft's side? That's Mr. Odgen. For extra-bonus ick points, Ogden also was involved in defending the heinous COPA legislation, fortunately now dead and buried (but not forgotten).
The capper on this line-up of suspicious characters is Donald Verrilli, now up for Associate Deputy Attorney General. This specimen of legal acumen is front and center in the Cartel's jihad, having appeared for Viacom when it sued YouTube, for the RIAA against Jammie Thomas, single mother. And if we peer back a little farther, we find Verrilli's dirty fingerprints on MGM v Grokster.
So what does all this portend? Well, if you ask Julian Sanchez over at Portfolio.com he thinks it's a tempest in a teapot. He thinks they'll all behave and recuse themselves properly and just because a lawyer consistently goes to bat for a certain kind of client doesn't mean much about their professional views. Lawyers are paid guns, after all, and the Cartel's side has consistently paid well.
Declan McCullagh, over at CNET, is much less sanguine, pointing out that many of these cases are still ongoing (e.g. big lawsuits against YouTube) and further noting that Vice President Biden showed a great deal of hostility toward free use when he was in the Senate.
I'm on Declan's side. To the extent that someone has to set the tone of this administration in dealing with intellectual property matters, it's looking pretty grim.
Comments (23) + TrackBacks (0) | Category: Laws and Regulations
December 30, 2008
Where a case gets heard can be as important as what's argued in court. Two items this week are bringing this lesson home:
In the first case, the RIAA got its wrist slapped for pre-emptively trying to appeal in mid-trial. As Nate Anderson points out, you can't generally do that without the judge's permission, and in this case Judge Davis is not in a favor-granting mood.
Part of the issue is that Davis presides in the Eighth Circuit, a district where the courts have held that "actual distribution" has to occur for a copyright infringement case to proceed. Other jurisdictions have held differently, but for this case (against single mom Jammie Thomas) the RIAA has to abide by that precedent.
Meanwhile, down in Texas, law.com blogger Zusha Elinson notes that the CAFC has issued a ruling that may make life easier for patent defendants to get cases transferred out of the Eastern District of Texas. This particular venue has been chosen by plaintiffs who see the judges there as more likely to be sympathetic, even though the District may be far from the defendants' homes.
The CAFC issued something called a writ of mandamus, a document compelling a government official to perform his duties properly. In this case, the Court took to task Eastern judge John Ward for his refusal to allow a venue transfer for Lear Corp v TS Tech. Lear had sued in the Eastern District, hoping for a favorable venue; TS Tech wanted things moved up to Ohio, which would have been more convenient for them.
Because the CAFC is a superior authority in patent cases, this writ and its supporting arguments can be used by other defendants who feel the Eastern District is too plaintiff-friendly and can bring good arguments for a change of venue. This isn't a pure "get out of jail free" card - suits will still be heard in other venues but clearly there's strong feeling that the merits of particular cases are weighted differently depending on the venue in which it's heard.
Comments (0) + TrackBacks (0) | Category: Laws and Regulations
November 28, 2008
On Friday, the EPO (European Patent Office) upheld an earlier decision rejecting a patent application from the University of Wisconsin-Madison' Alumni Research Foundation in the US. The patent was for stem cell technology, and it was rejected because the process disclosed in the patent apparently required the use or destruction of human embryos.
I was curious about this because, so far as I know, there are no grounds in US law for rejecting patents on ethical or moral bases. Certainly US defense contractors get patents on all kinds of horrific killing technologies and I believe there was at least one patent on the electric chair.
Unfortunately, the US media are not terribly informative on the background for this latest patent rejection. According to Kevin Grogan's story in PharmaTimes
the EPO already has a ban in place on the patenting of inventions "whose commercial exploitation would be contrary to public order or morality", and specifically prohibits patents on uses of human embryos "for industrial or commercial purposes".
Grogan also quotes David Earp, the chief counsel for
Geron, a US-based pharma research firm,
as claiming that the current decision is more narrowly drawn than the quote above would suggest, and expressing confidence that Geron's other human embryonic stem cell work can be protected in Europe.
Comments (0) + TrackBacks (0) | Category: Laws and Regulations
November 25, 2008
In this blog I spend most of my time on the production side of the issues - talking about business models, distribution, artist compensation, and so on. Once in a while it's important to remember that there are also complimentary rights - your right to own materials produced by creators, for private viewing. Making or buying legal copies of creative works is an essential part of the process - all the author rights in the world don't mean jack if nobody can buy what's created. Sometimes we need to remember those rights because they get attacked.
On Monday of this week Neil Gaiman blogged about a particular incident - a case being defended by CBLDF, the Comic Book Legal Defense Fund.
In this case a person, Christopher Handley, is being prosecuted for possession of manga (comics) that are asserted to be obscene. Handley is facing up to 20 years for possession of material that is... um, let's be honest here, it's pretty much exactly like stuff you'd find on my shelves. I don't collect manga, per se, but I do collect Gaiman's works and some of Alan Moore's more disturbing output.
The problem seems to center around images that appear to be young children. It's pretty hard to determine the age of a character in a fiction, unless the author explicitly states it. So the prosecution is based purely on the appearance of an image. Subjective judgement, anyone?
As the parent of two young children, I'm a bit sensitive to the actual use of real children in visually explicit material. I don't think children can consent in any meaningful way, and I don't think they understand the adult implications of explicit or sexual acts. Real people - children and adults - need protection against unscrupulous content producers of any sort who would take advantage of or coerce them.
But that's not what we're talking about here. We're talking about made-up images of purely fictional people. I think it's important to defend the right to own, and the right to view, legally obtained copies of material against overreaching laws.
Comments (1) + TrackBacks (0) | Category: Laws and Regulations
November 24, 2008
Almost a year ago, Eric Bangeman wrote a piece on ars pointing out that the Cartel has somehow managed to avoid noticing that students at Harvard share music files, too. Despite its widespread and very public campaign of suing its under-25 customer demographic, the RIAA seemed unwilling - some would say scared - to take on Harvard. Bangeman, along with others, noted that the Cartel's attack dogs seemed to be taking on easy targets.
Bloggers attributed this 'oversight' on the RIAA's part to the presence at Harvard of the Berkman Center for Internet & Society, an organization noted for its outspoken opposition to the Cartel's jihad1. Harvard also hosts a world-class law school, whose students have taken on a number of high profile causes on a pro bono basis over the decades. If your strategy is to deploy enough high-paid legal muscle that your opponents are intimidated into instant surrender then it makes sense to avoid a place with resources like these.
Scroll forward a year and the RIAA has yet to bring a case against any of Harvard's file-sharing students. And it appears that law professor Charles Nesson both got tired of waiting and found a case he could support. The fleet, as they say, has sailed.
RIAA v. Joel Tenenbaum may become the Cartel's English Channel. As you'd expect, Nesson isn't just trying to defend one student. He's attacking the foundations of the RIAA's entire campaign, as well as the constitutionality of the laws on which it is based. He's filed counterclaims, and is seeking to have the RIAA itself named as a defendant.
Techdirt's write-up on this is dripping with delicious anticipation.Mike Masnick notes that Nesson has a lot of caselaw and is using the RIAA's own words against them. But we're still at the very earliest stages yet. My guess is that the RIAA will drop its case against Tenenbaum and attempt to get the countersuit mooted rather than try to defend on the merits.
1Full disclosure: Corante, the organization that hosts this blog and many others, has had close professional relations with the Berkman Center for many years. I have no personal affiliation with Berkman, nor is there any influence from that organization on this blog.
Comments (1) + TrackBacks (0) | Category: Laws and Regulations
October 22, 2008
I'm tempted to file this under "weird IP stories you don't expect to read" but I don't have a category for that.
Buried at the very bottom of the AP story on the Feds busting up the Mongols biker gang appear the following paragraphs:
U.S. Attorney Thomas O'Brien has asked for an injunction that would seize the Mongols' trademarked name. If the order is approved, any Mongol would no longer be able to wear a jacket displaying the gang's name or emblem.

"It would allow law enforcement to seize the leather jackets right off their back," O'Brien said.
I suppose, in the sense that a trademarked logo is a tangible asset with some value, it could be seized in a law enforcement action. But, really, do
you
want to be the guy assigned to take a biker gang member's jacket off his back?
Comments (2) + TrackBacks (0) | Category: Laws and Regulations
September 30, 2008
Once again I'm finding myself trying to make sense of something and hoping others can help me out.
I got a pointer from a freelancer friend to a page posted by the Illustrator's Partnership of America.
This page contains a harsh critique of The Orphan Works Act of 2008
.
That name sounded familiar but I hadn't heard it recently, so I went back into the archives and found a Nate Anderson piece on ars, from back in April, that talked about this proposed legislation. Anderson does a good job of summarizing the problem that the bill is trying to solve - if you can't determine the copyright status of a work, what can you do with it? And if you do reuse it, what protection do you have from being submarined?
The idea in this bill is to set up a system of rules that an artist would need to follow; if those rules are followed and a legitimate copyright holder later emerges, the re-using artist can't be sued into oblivion. In effect we get a 'safe harbor' for innocent infringement. The re-user doesn't get free access - he still has to pay license fees to the late-emerging copyright holder. But he would be immunized from large punitive damages.
This sounds like a really good idea to me, and organizations I generally agree with, like
Public Knowledge
, have been working on the issue. PK's page on this topic has not been updated since May as of this writing, but
their blog entry for today, written by Rashmi Rangnath, addresses the bill as it was just passed, including the improvements in the definition of "diligent search."
So, what is causing the Illustrator's Partnership to use such harsh language? They claim that the bill "goes far beyond current concepts of fair use" and "has a disproportionate impact on visual artists." They use further alarmist language about "forc[ing] artists to risk their lives' work" and they go on and on at some length. Are we sure Jack "Boston Strangler" Valenti isn't writing this stuff from beyond the grave?
Certainly some freelancers are feeling that this reaction is disproportionate. For example, Adam Hutter of the Fractured Atlas Blog characterizes the response as "panicked hand-wringing". He also points out that much of the reaction is factually inaccurate and provides links to the bills for people to read themselves.
Rangnath's blog entry also points out how some of the bill's language has changed in direct response to concerns that were expressed when the bill was first introduced. It's just not clear to me why these changes haven't averted the apocalyptic verbiage from some quarters.
Comments (11) + TrackBacks (0) | Category: Laws and Regulations
August 21, 2008
OK, I'm in need of help here. Have I got this right?
I got an interesting pointer from a European Copyfight reader indicating that I should take a look at the growing controversy over the European Parliament's proposed new telecoms package. As far as I can tell the source of this controversy is here: http://www.europarl.europa.eu/eplive/expert/shotlist_page/20080708SHL33636/default_en.htm
This is a set of innocuous-sounding proposals to "co-ordinate" and "harmonise" radio spectrum use. It contains high-minded phrases like "safeguard media pluralism." It proposes setting up some kind of overarching governing body (Body of European Regulators in Telecommunications (BERT)). National regulators would have to submit proposed regulations to BERT. Seems pretty simple. That's one side.
On the other side we have some pretty inflammatory language. "European Parliament rushes towards Soviet Internet" screams the not-for-profit FFII (Foundation for a Free Information Infrastructure).
The FFII claims to be "largely responsible for the rejection of the EU software patent directive in July 2005" and to speak for over 100,000 members. Their objection to the telecom package seems to revolve around a set of amendments that were (to use a US phrase) back-doored in at the last minute. Apparently, these amendments would permit BERT "to define which are the authorised software applications for the internet." Which is to say, if your preferred app doesn't meet with regulatory approval then you can't run it, your ISP can't provide it to you?
That'd be... bad. But wait, there's more.
A site called "TELECOMTV" is conducting a related petition campaign against the package, on the grounds that among the 800 or so amendments to the package is language that would remove ISPs content-neutral immunity.
In particular, ISPs currently aren't required to monitor or police content or user identities on their networks, until something specific arises such as an allegation of copyright violation or other illegal activity. ISPs are "mere conduits" under current laws; the new amendments would remove that protection and force ISPs to track or even block individuals' access to the net.
TelecomTV is arguing for the removal of three specific amendments that would force ISPs to act as copyright police. They are also opposed to the spread of something like a "3 Strikes" rule ("Riposte Graduee" in French) that would require ISPs to warn, discipline, and eventually sever users.
This doctrine is presently generating a lot of criticism in France where it was first proposed. Organizations such as "La Quadrature du Net" are calling for a moratorium on new rules related to digital telecoms rights & freedoms. The argument is that the MEP (Members of the European Parliament) didn't really understand what they were voting on, don't grok the net, and need to consider the implications of new regulations more fully before passing them.
I hope I've done this issue some measure of justice. An American point of view isn't necessarily going to translate some of these things well, even though most of the published materials are in English.
Comments (2) + TrackBacks (0) | Category: Laws and Regulations
For years (and I mean YEARS - remember this report from 2005? Or Diebold's abuse of takedown notices from 2003?) copyfighters have been complaining about the abuse of the DMCA's takedown notice provisions.
In the ongoing saga of Universal Music versus a dancing baby, we have finally gotten a ruling stating that copyright holders must take fair use into account. Timothy Lee's write-up on the decision for ars technica goes through the claims Universal made and notes that the judge either simply ignored them or slapped them down. (Hint to Judge Jeremy Fogel: ignoring the Cartel's willful stupidity may reduce your blood pressure but isn't likely to get them to stop it.)
So what happens now? Well, Stephanie Lenz's suit against Universal is still alive at this point, but there's nothing stopping them from throwing more legal sand in the gears. In theory Lenz and her EFF lawyers can now begin discovery for their case. We'll see how far that goes.
EFF posted a PDF of the decision: http://www.eff.org/files/filenode/lenz_v_universal/lenzorder082008.pdf
Comments (0) + TrackBacks (0) | Category: Laws and Regulations
May 14, 2008
I don't blog much about the minutae of the cascade of digital music-related lawsuits in part because there are people who obsessively blog these things and I've lost patience with it over the years. One place that hasn't lost patience and generally does a very good job with the details is Recording Industry vs The People.
Yesterday they published an entry that caught my eye because it goes to the heart of something I've been wanting to see for a while: someone is trying to kick the legs out from under the set of suppositions that the RIAA are using to sue the pants off everyone and anyone.
Here's a short list of things the RIAA would like us to believe and have (by and large) gotten judges to agree with:


You are not allowed to make MP3 copies of tracks on CDs you legally own


Placing MP3s into a file directory that might be accessed from outside your computer is equivalent to giving away copies


An IP address is equivalent to a personal identifier


There are more, of course, but let's focus on these for a moment as we've further developments to discuss in
Atlantic v. Howell, a case I pointed to in December of last year
. At that point, there was contention over whether the Cartel were backtracking on the question of whether CD owners have the right to rip their own CDs.
Well now we a judge rejecting the RIAA's motion for summary judgement in the case. If the judge had bought into the RIAA's premises above the case would've been another slam-dunk win for the Cartel. Instead Judge Wake appears to be ready to change his earlier stance and agree with the defendants (and their EFF counsel) that simply placing copies in a directory is not a "distribution". This is key because if there's no distribution then there's no copyright infringement.
Furthermore, there's a good question to be argued as to whether the defendants are even the ones who put that MP3 file there. Such an issue would be settled by a trial, but the RIAA doesn't want trials. Its jihad is based on filing and rapidly settling thousands of these lawsuits. Having them go to trial would prove time-consuming, risky, and expensive even if the Cartel won.
For a large variety of reasons, the Cartel can't afford to wage this war in the court trial dockets. It needs to be conducted in the mass, scalable fashion whereby the threat of the judiciary is used to extort payment from consumers... err, victims... err, named defendants.
Despite the amount of time this case has already dragged out, it's still in the very early stages. As Eric Bangeman pointed out in his ars technica story on the denial, Judge Wake's reasoning is at odds with other judges' decisions on similar issues. For the great majority of cases, the RIAA is being successful in its jihad. My guess is that they'll argue this case a little further to see if Judge Wake can be swayed back. If he continues to rule against them, they'll drop the case before it goes to trial - they have no incentive to get an actual verdict on the books against them and an appeal would be even more expensive. So long as the tide continues to run in their favor, the Cartel can keep going even if it has to drop a case now and then. To truly kick the legs out from under them would require an act of Congress or a decision by a much higher-level court. Neither will happen soon.
Comments (2) + TrackBacks (0) | Category: Laws and Regulations
April 15, 2008
Or, formally, Warner Bros. Entertainment Inc. v. RDR Books, 07-cv-09667. But since it was Rowling testifying Monday, that's where the focus is. If Mark Hamblett's piece for law.com is accurate it appears things are getting nasty right off the bat. Considering how heated some of the comments were on my last entry on this topic I expect there's a fair bit of passion in the air.
The basic question is whether or not the lexicon itself is a protected fair use creation or whether its printing should be enjoined as copyright infringement. Or, as Rowling called it, "wholesale theft."
Rowling's arguments seemed to be laced with emotional appeal and what strikes me, frankly, as shenanigans. She's so upset about the book that she had to fly personally to New York to testify, even though the judge offered to accept written testimony. The book has also "decimated [her] creative work" even though she gave the Lexicon Web site an award in 2004. And, somehow, the publication of this book is going to stop her project of doing her own lexicon, as if her fans wouldn't buy every single work she published. Did you know she was just about to give away all the proceeds from her lexicon to charity? News to me. Hey, Rowling, how about you take some of that $9 billion in book sales and donate it instead?
Mind you, I'm not convinced she's not right - the Lexicon book may well be infringing. I just dislike cheesy appeals to emotion. Think of the children! Puh-leeze. None of this is really germane to the question of whether or not the Lexicon is a transformative reference work, in which case it ought to be protected. Fortunately there's no jury to be swayed in this trial - let's hope Judge Patterson sticks to reasoning from the facts.
Comments (0) + TrackBacks (0) | Category: Laws and Regulations
October 18, 2007
A disgruntled customer of Amazon's has done what thousands of outraged net windbags couldn't do: Peter Calveley of New Zealand has gotten the USPTO to overturn all but five of the claims in Amazon's infamous "1 click" patent.
There's no magic here - he just did a lot of drudge work, digging up prior art, and some fundraising work, getting his blog readers to donate the USD 2,520 fee required to file the challenge. Yesterday the patent office issued a 17-page "reexamination document." This document does not comment on the original patent - it simply judges the validity of the patent's claims against the submitted prior art. That judgment found that two of the patent's main claims were not invalidated by the prior art, and that allowed three dependent claims to escape as well. The rest of the claims are disallowed.
Interestingly it appears that the invalidating evidence was not just public-domain literature, but actual issued US patents. Which means that both Amazon and the PTO did shoddy jobs searching through the patent database. Greg Aharonian of PATNEWS and others have been claiming for years that PTO searching is a joke when it comes to software patents - compare the prior art listings on your average biotech patent with that on a software patent. Stories like this can only add credibility to those accusations.
Aharonian adds a bit of detail
The PTO relied on two patents provided as prior art (which the PTO had been unable to find on its own): 5819034 (a one button ordering process for interactive TV) and 5729594 (online financial transactions with BUY button). Also used was a Newsweek article, and a prior Amazon patent.
It seems likely Amazon will appeal, as this can affect not only their settlement with B&N but also any ongoing licensing arrangements.
Comments (1) + TrackBacks (0) | Category: Laws and Regulations
October 5, 2007
The RIAA has been handed a huge victory in its first-ever jury trial. Jammie Thomas is now on the hook for USD 220,000 at the going rate of 9,250 for each of 24 songs. The jury, according to Sandoval's CNET piece, didn't seem to care that she hadn't actually been proven to have shared the files.
This money and other monies extorted from customers is "reinvested" in the jihad. As Eric Bangeman reported for Ars earlier this week, that campaign is a big money pit. I'm totally unsurprised by this, having guessed as much many months ago. Bangeman thinks it's a 'bombshell" that the Cartel isn't making any money off of this and really has no idea how much money it's losing (if any) to file sharing. I think it's totally unshocking and the fact that they'd admit it in open court is just a measure of how confident they are.
So what we're left with is a potential appeal or possibly the Cartel offering to settle for a few pennies on the dollar. They're not getting a quarter-million from a single mom and they know it. But they never really expected to - what they want to do is punish, inspire fear, and intimidate. I'd say they won on all those counts.
Meanwhile, file sharing continues unabated. You don't change peoples' attitudes and behavior through punishment, fear, and intimidation on anything less than a governmental level, and maybe not even then.
Comments (3) + TrackBacks (0) | Category: Laws and Regulations
October 4, 2007
For years now the Cartel have played it coy on the issue of whether they think it's legal for people to make personal copies of music you bought. Certainly the naive reading of the laws on personal backups and the like would encourage people to think they can make private backup copies of their own CDs. The alternative is that you ought to buy a copy of the CD for each car, computer room player, and boombox. And don't forget to buy another copy for every digital music player you want to download for, though most of the online stores explicitly let you use a tune on multiple players.
The Cartel has tried to have it both ways for years. You may remember that in MGM v Grokster, the RIAA agreed that it was OK to copy your own CDs, then promptly backtracked on that position in the Feb 2006 DMCA rule-making process.
This week we have Jennifer Pariser, the head of litigation for Sony BMG, testifying in Capitol Records, et al v. Jammie Thomas uttering this bit of... um, let's just agree to call it 'self-serving bullshit':
When an individual makes a copy of a song for himself, I suppose we can say he stole a song.
Eric Bangeman's piece for ars on the case, linked above, highlights what may be an interesting point, if the trial judge lets the defense pursue it: the RIAA is... oh, I need another phrase here, let's use "lying through its rotten teeth" about ownership of copyrights in the music it's suing people for sharing.
Ars has been publishing stories for much of the last few months pointing out that the Cartel has gotten sloppy and overreaching in these suits. Mostly they get by because nobody can afford to fight them in court and risk a big loss. But if there''s a dirty underside here, maybe we'll see a single mother from Brainerd, Minnesota, expose it.
Comments (0) + TrackBacks (0) | Category: Laws and Regulations
August 13, 2007
The first one is probably good news for all digital-music listeners, as it concerns patents on MP3 compression technology. Judge Rudi Brewster threw out a jury verdict and the associated USD 1.5 billion award against Microsoft. The loser here is Alcatel-Lucent, the plaintiff, who claimed that Microsoft had violated its patents; Microsoft claimed it had licensed the patents. Alcatel-Lucent plan to appeal; the judge plans to order a new trial on the second disputed patent. According to Eric Bangeman's note on ars technica, had the award stood the plaintiffs might have had a case to go against basically anyone else who makes a digital audio player.
Meanwhile, in the "not with a bang, but a whimper" department, Microsoft asked for a 30-day postponement in the start of trial proceedings in its long-running dispute with Eolas. As you may recall, Eolas sued nearly eight years ago on the basis of a 1998 patent it claimed covered browser plug-in technology. Fast-forward to 2003 when - contrary to the incessant Internet punditry about obviousness and prior art - the verdict came down about half a billion against Microsoft. Oops.
Much hue and cry ensues about the end of the Web, Tim Berners-Lee gets involved, and an appeal is made to the USPTO for re-examination. After some provisional invalidations, and much to my surprise, the final ruling held that the patent was valid. SCOTUS refused to take the case and it proceeded to grind toward trial.
Of course technology doesn't stand still - IE6 came out and used a different plug-in technology than the ActiveX controls Eolas claimed were infringing. Microsoft has also been fighting this on the legal front, including instituting a separate challenge to ownership of the patent. Based on the US's first-to-invent patent standard, different from other countries' first-to-file standard, it may be possible for Microsoft to show it invented the technology covered in the Eolas patent in which case it would be given ownership of the patent.
Or they could just settle, like I said they would back in 2004. What concerns me is not that settlement but what will follow and whether this patent will be wielded against other browser manufacturers. Props again to Eric Bangeman, whose link-rich summary on ars technica helped remind me of the timeline in this case.
Comments (1) + TrackBacks (0) | Category: Laws and Regulations
August 2, 2007
Earlier this week, Judge Jerome Friedman - who is presiding over the eBay v. MercExchange patent litigation - denied an injunction that would have restricted eBay from using the feature purportedly covered by the patent. Although he didn't give eBay everything it wanted, he had some harsh words for MercExchange:
MercExchange has utilized its patents as a sword to extract money rather than as a shield to protect its right to exclude or its market share, reputation, good will, or name recognition, as MercExchange appears to possess none of these.
The difference between using a patent as a sword (to stop someone from doing something) versus as a shield (to protect something you're doing yourself) is often glossed over in discussion of the value of patents. In my opinion it's a fundamental distinction and I'm glad to see it getting recognition.
Over on art technica, Eric Bangeman has a nice writeup including a bit of the back-history (this case goes back over 10 years) and some other choice and cutting verbiage from the judge directed against MercExchange and how it has behaved in this case.
Comments (0) + TrackBacks (0) | Category: Laws and Regulations
July 12, 2007
Unsurprisingly, the US Court of Appeals for the DC Circuit has refused to delay the start of new royalty rates proposed by the US Copyright Office. The new rates will go into effect on Sunday, but are retroactive meaning that overnight all Web radio stations will owe hundreds of thousands of dollars in accumulated payments. As noted, the amount of these fees exceeds the revenue generated by all stations other than big commercial broadcasters.
I guess we'll find out next week which Webcasters are hosted outside the US and thus potentially able to escape this crash-and-burn. The Internet Radio Equality Act of 2007 is still alive and slowly wending its way through Congress but there's no hope it will arrive in time to save the present landscape from clear-cutting.
Comments (0) + TrackBacks (0) | Category: Laws and Regulations
June 21, 2007
The source for this is a very detailed column written by R. Robin McDonald for the Fulton County Daily Report and published on law.com. I'm simplifying somewhat here for readers and for my own attempted understanding.
Back in 2001, the US Supreme Court issued a decision in a case called New York Times v. Tasini. In this decision the Court ruled on rights of freelance photographers such as Tasini to control or be compensated for works (photos) that were sold for one purpose, such as print, and ended up in an archive later to be used for another purpose such as CD ROM publication.
Now of course the Times wasn't the only entity doing that. Prominently the National Geographic published a CD ROM archive and promptly got itself sued by several people who felt their works had been used in unauthorized and/or uncompensated ways. Because of the locations of these suits a couple ended up being settled in different US Circuits. For this discussion consider the Second and Sixth Circuits
In a 2001 decision known colloquially as Greenberg I (formally as Greenberg v. National Geographic Society I, 244F.3d1267) a panel of the Sixth ruled in favor of photographer Greenberg, holding that the Geographic's archive violated his rights. However, the Second had ruled the opposite way in other cases against the Geographic, basically saying that what the magazine had done was legal and no further compensation was due.
In the normal course of things rulings at the Circuit level stand, even when they're in conflict, until SCOTUS issues an opinion that resolves the differences. In fact, conflicting Circuit opinions are a major factor in the decision to grant review of cases that are appealed to SCOTUS. It's also possible for a full Circuit court to reverse one of its own panels, potentially resolving the difference. The Sixth has not done so, possibly because the judge who wrote the Greenberg I opinion is regarded as something of an expert on copyright law. So far so good.
Now comes the curious case: earlier this month in an opinion informally called Greenberg II (formally Greenberg v. National Geographic Society II, 97-03924-CV) a different panel of the Sixth reversed the earlier panel, pretty much to everyone's surprise. "Curious" is polite lawyerspeak for what you and I might dub "WTF"? WTFF?
First off, the new panel of the Sixth includes a visiting judge from the Second, who wrote the new decision. That's a bit odd.
Second, the rules of the game as it's generally played are that one panel of a Circuit is bound to abide by (and certainly not overtly reverse) previous panels' opinions unless the full Circuit or SCOTUS has something to say on the matter.
Which brings us back around to Tasini. According to McDonald's column (I haven't read the original opinions) the new panel claims to be relying on SCOTUS's reasoning in the Tasini case. If they're right, that case gives them grounds to overturn Greenberg I. But here's where it gets more curious. McDonald quotes several intellectual property lawyers as saying that Tasini really isn't on point here. It's dealing with a separate set of facts. And to make matters even more curious the judge in Greenberg II appears to be relying not on the formal decision of Tasini itself but on explanatory comments (called 'dicta') that the Greenberg II judge feels give "tacit approval" to deciding the case in favor of Geographic.
So what happens now? Well, Greenberg could throw in the towel. It's six years on and he hasn't seen a dime - a 2004 judgement of $400,000 led to the appeal that was decided in Greenberg II. I hate to think how big his legal bills are by now. If he soldiers on there's an obvious appeal to an en banc Sixth and who knows how that will turn out. If it goes against Geographic it seems likely they'd ask SCOTUS for a ruling that would presumably clarify the disparate Circuit views. However, the Court denied certiorari on Greenberg I so they might not take this one, either.
Comments (0) + TrackBacks (0) | Category: Laws and Regulations
June 14, 2007
In attempting to prove that people using TorrentSpy are committing copyright infringement, the MPAA has convinced U.S. Magistrate Judge Jacqueline Chooljian that the contents of RAM memory are "tangible documents" that must be stored and turned over in a lawsuit.
The implications of this are potentially staggering and the order has been stayed pending appeal. Part of the complaint here is that this ruling would force defendants to create documents they would otherwise never have. That alone is unprecendented, to my knowledge. Additionally the implications for the use of all kinds of digital services are huge. Imagine applying this kind of logic to VoIP RAM traffic - who needs to bother with all that complicated paperwork for getting a wiretap?
Much of the concern is over the privacy implications. Many services, from FedEx and AmEx to Internet registrars offer the ability to do business transactions without revealing personal information. Entire businesses exist purely to act as trusted third parties so that people can be confident and confidential at the same time. If this ruling is upheld all that goes into the dumpster.
And while there are some standards to prevent discovery proceedings from turning into open-ended fishing expeditions, those standards are much looser and less subject to review than requests for subpoenas and other current legal methods of obtaining information in an adversarial proceeding. Creating this weapon of mass discovery would have the side effect of weakening all of those protections.
(In an interesting aside, the CNET story notes that the USD 2 billion figure of losses from online activity is merely an MPAA estimate, not the 'fact' that the LA Times story made it out to be. Shame on the Times for shoddiness - maybe they can take lessons from CNET.)
Comments (1) + TrackBacks (0) | Category: Laws and Regulations
May 3, 2007
Ars Technica is reporting that the US Copyright Board has extended by two months the date on which its new regressive (and retroactive) fee schedule is to go into effect. The new date is July 15, 2007. So maybe there is time for Congress to act. This is not a lot of time, but in theory the Internet Radio Equality Act could be passed and signed in these two months, restoring a flat-fee structure that is compatible with the non-profit segment of Web radio.
As before I urge my US readers to contact their Representatives to sponsor and push for quick passage of this bill. You non-US folks can sit back and laugh at we fools and the fools that govern us.
Comments (0) + TrackBacks (0) | Category: Laws and Regulations
April 30, 2007
Proposed legislation - the Internet Radio Equality Act - would roll back the Copyright Board's regressive new fee structure, giving us back the flat-fee revenue-based method that has let the industry grow this far. The proposal is for a flat 7.5% of revenue through 2010.
The bill appears to be largely the result of a successful Internet campaign that, according to the CNN story linked above, has generated over 400,000 emailed complaints to Congress about the new fees. That's a good number both in terms of its impact on this discussion and in terms of showing that Internet radio is developing a significant, motivated, audience.
Unfortunately, the bill doesn't solve anything in the immediate future. Even if it passes and is signed quickly its implementation is still months away. Something like a court order would be needed to stay the implementation of the new CRB fees in about two weeks, an event that will likely cause most non-big-commercial Web radio to go dark, even if only for a while. That could be significantly harmful and might be enough to kill much of the alternative streaming community in the US regardless of what Congress does.
Comments (1) + TrackBacks (0) | Category: Laws and Regulations
March 6, 2007
Comments (1) + TrackBacks (0) | Category: Laws and Regulations
March 5, 2007
Radio Paradise is begging for help. No, this is not the usual "please make donations so we can continue to be free" kind of request that RP and other listener-supported radio stations make This time it's "please stop the US Copyright Office from killing us."
For quite a while, digital (Web) radio has had to pay significantly higher performance royalty rates than analog broadcast services. In effect, analog radio gets for free what Web radio pays through the nose to stream. That has hampered the growth of the industry and stifled any number of free, independent and likely new creative Web radio initiatives. But it gets worse.
On March 1 of this year, the Board issued new rates and decided to base those rates on a "per play" computation scheme championed by (wait for it...) the RIAA. The computation itself is based off an assumption of mass audience and significant commercial revenue. If you're a big Clearchannel station the assumptions behind this new fee schedule make total sense.
However, if you're small/independent/not-for-profit or otherwise outside the big media mainstream, well, you're screwed. RAIN (Radio And Internet Newsletter) has a concise breakdown of the fee schedule, and agrees with RP's claim that the schedule amounts to over 100% of station revenues in a typical situation.
What can we do? I'm honestly not sure. I know that ratepayers affected by the Copyright Board's decision have a time period to appeal. RP asked for people to blog about it, digg it, make the public aware, and so I'm doing that. I don't see any obvious mechanism under which the Copyright Office is collecting citizen comments - perhaps a message from Congress is required?
Comments (7) + TrackBacks (0) | Category: Laws and Regulations
February 15, 2007
Blink ›
Educating Judges on Patent Law
The US House passed a bill that would establish a program to educate judges on patent law and procedures as well as allowing cases to be shuffled to judge who opt into the program. The goal is, of course, to have more knowledgeable judges process patent cases faster and more consistently. Certainly the BSA (Big Software... err, Business Software Alliance) sees it that way. However, as ars technica noted, this could just encourage more patent litigation, more patent bullying, and an "in club" of patent lawyers and patent lawyers-turned-judges.
December 15, 2006
A friend has asked a question to which I don't have an aswer. To wit: "What constitutes infringement against a design (not utility) patent in the Web space?"
Does anyone have examples of cases being brought against Web design patents?
The source of this question, of course, is the recent award of a design patent for search results, to Google. That is Design Patent No. 533,561 which appears to be patenting the design of incorporating non-traditional search results (news stories, product links) into a search results page. CNET gave me this PDF link to supporting drawings for the patent and all the images show a header section above the list of results.
So without getting into the specific merits/demerits of this patent it's hard for me to say what, in general, constitutes infringement on a design patent within the Web space.
In a possibly related bit of patent irony, Google also announced this week the Beta of a patent search site. The USPTO's search is a bit arcane but even as a layman I've found it useful. Has anyone compared the two, yet?
Comments (0) + TrackBacks (0) | Category: Laws and Regulations
November 27, 2006
Ars Technica is blurbing a BBC story that pre-leaks some results from the UK's Gowers Review. This review is actually a commission set up to suggest reforms to the UK's Intellectual Property laws. One of the big issues before the review is the length of copyrights for sound recordings. Currently that's 50 years, but there have been pushes for longer terms such as 95 years or life-plus-70.
The pushes have come from big names, including the U2's Bono and the British Library, but if the leak is true then it appears Gowers will reject these proposals. What that would mean is that the first of the Beatles' music would enter the public domain in the UK in 2012 or thereabouts. It would not be public domain in the US because of recent term extensions here (the so-called Mickey Mouse law) and part of the push on UK laws has been to "harmonize" them with the US laws.
As Nate Anderson points out in the Ars piece, "harmonization" has been a remarkably one-way process in the past, with the nod always going to the more restrictive set of rules. Thus, Bono et al might have been hoping for a Parliamentary Sgt Pepper act to extend ther monopolies. They may get it anyway, since Gowers is a recommending body, not a legislating one. Or maybe the public domain will win one.
Comments (7) + TrackBacks (0) | Category: Laws and Regulations
October 16, 2006
A friend pointed me to this blog posting on the latest developments in the SCO vs IBM-and-everyone-else-Linux case. My first response was "Is that STILL going on?"
Oh, yes, friends, the case is dragging into its third year and not only is it dragging, there's no likelihood of a trial on the facts any time soon. As near as I can make out, both sides have buried the judge in motion requests, each of which has to be considered on its merits and ruled on by the judge before anything else can happen.
One of the motions filed by IBM was a request for summary judgement - essentially saying "Judge, this is crap so please just tell them to go away." It is my sense from talking to various legal people that judges are usually extremely reluctant to issue summary judgements. If nothing else, a judge tends to feel that even a far-fetched case deserves a hearing and to be fair it may be that new things emerge at trial, or the threat of an actual public trial may force parties to settle or compromise. Not to mention that any summary judgement in a high-stakes case is itself going to be appealed and may put the judge him- or herself under scrutiny.
So if IBM wants to win this motion it really has to deploy extremely convincing evidence in support of the motion. Naively speaking they'd have to show that their case against SCO is a slam-dunk or that SCO's claims are utterly without merit.
Which brings us back around to the blog posting. Since the trial documents are not public (and may never be) we have at best a redacted version of IBM's supporting document (linked at http://www.zensden.net/misc/IBM-838-1.pdf and http://www.zensden.net/misc/IBM-838-2.pdf). There appear to be five reasons IBM is willing to argue why SCO's claims should be dismissed.
1. No Code, No Crime. SCO has yet to produce any evidence to support their claim that IBM copied protected code into Linux. In addition, IBM argues that SCO hasn't produced evidence to show what rights it has in the particular code it claims IBM copied.
2. Got License. IBM argues that its various licensing deals permit it to use the code. The judge may also be swayed by the argument that some of those licenses came from SCO's predecessor companies or organizations in which they were members. Caldera's actions in respect to that same code under the GPL may also be relevant.
3. Promissory Estoppal. IANAL and I don't pretend I can explain this concept in general, but it appears that IBM is claiming SCO's legal predecessor (Caldera) encouraged and endorsed use of the code. SCO can't go back on that.
4. No Copyrightable Code. IP Wars admits that there's a lot of relevant context in the material not in the public domain, but what appears to be happening here is that IBM is claiming the particular lines of code identified as contentious are themselves a functional entity and not expressive in the manner that would invoke copyright protection. This is not a position statement from IBM on the copyrightability of code in general, but rather an argument that SCO is picking-and-choosing particular statements (e.g. function prototypes) that don't _do_ anything. There's a technical point here about whether the code lines constitute part of an international standard and/or an API definition in which case IBM may be drawing on previous case law that has ruled such interfaces are not copyrightable.
5. Copyright Misuse. IBM appears to be claiming that SCO is trying to enforce copyright law in ways not permitted. IP-Wars claims that "the penalty enforced by federal courts for overreaching copyright claims is forfeiture in the instance." So if this is true and the court finds that SCO overreached itself, the court might dismiss the entire case on these grounds alone.
Now with all that said it's important to remember that SCO will be submitting material arguing the other side and it's possible they'll find persuasive counter-arguments to each of IBM's points. Or maybe the judge will chuck this entire mess in the trashbin where it belongs.
Comments (1) + TrackBacks (0) | Category: Laws and Regulations
August 4, 2006
How do I know this? Well, I don't. I can only infer it from the fact that the Department of Homeland Security is picking up people at the border for apparently nation-threatening involvement in T shirt copyright infringement. No, seriously.
Courtesy of Bruce Schneier's CRYPTO-GRAM, I was pointed to this gem, titled "Terrorist in a bootleg T-shirt". According to the piece's author, he was detained and questioned on entry into the US not on account of his time in the middle east, nor on account of his extensive phoning back and forth while in Pakistan. Instead, he apparently upset someone by selling Boston Celtics' sportswear without a license in Boston in 2003.
My fellow Americans, this is our tax dollars at work. The author has some pretty nasty words for Homeland Security, too.
Comments (0) + TrackBacks (0) | Category: Laws and Regulations
June 28, 2006
Tim Berners-Lee has an extensive blog entry (with Real video) about the importance of Net neutrality. One of the things I like about his blog entry is that it contains a simple formulation of what's wrong with Net bias. EFF and others have been making esoteric arguments about what might happen, or what-if favoritism scenarios in the world of Net bias. What Tim B-L says, that bears repeating until the Congresscritters get it.
Net Neutrality means that if I pay for a certain level of service and you pay for a certain level of service, then we get to communicate with each other at that level.
Comments (5) + TrackBacks (0) | Category: Laws and Regulations
June 9, 2006
Depends on whom you ask, of course. SIRA, a House effort to reform copyright licensing, is drawing the ire of a lot of folk, ranging from the EFF and consumer-advocacy groups to commercial vendors such as BellSouth. On the other side, entities such as the RIAA and music publishers want changes to an old approach that requires separate licensing for song recordings. Their goal is a "blanket license" that they claim is required to speed up copyright approvals for large amounts of music at once.
That seems like a laudable goal - nobody is claiming that the US system of managing copyrights is simple. The problem is in what each side wants to consider a "performance" and what is a "recording." And which category do transient copies (such as caches) fall into? The bill's opponents claim that the current language will put digital recordings into BOTH categories, forcing double license payments.
Although the bill has been okayed by a House panel there's still a long road ahead and I expect to see more on this topic before Congress recesses this session.
And of course there's the pernicious notion that people would be required to pay (usually by increased prices at retail) for time-shifted viewings, PVR recordings, and other personal-use copying that is currently allowed under fair use exemptions.
Comments (0) + TrackBacks (0) | Category: Laws and Regulations
June 1, 2006
If the FCC is laughable, the Attorney General is downright scary. I used to call Ashcroft "Gruppenfuhrer" but Gonzales is starting to make his predecessors look like pikers.
Invoking the terrorist bogeyman, our latest Gruppenfuhrer has apparently secretly informed ISPs and maybe search engines that they are required (by what law, one wonders) to retain all records of user activity for two years. Initially, this push for universal net surveillance was draped in the cloak of "protecting the children." That's always a convenient hook on which to hang intrusions because, hey, who's going to stand up and say they're in favor of more rights for child molesters? But that's just a ruse, a shell game. This kind of regulation has nothing to do with kiddie porn. It has to do with this government's insatiable hunger for spying on its own people.
Apparently, even China doesn't retain this much information on its citizens but this is the YEW-ESS-AYE and we have to do everything bigger here than anywhere else. So when we screw up it can be a screwup of truly monumental proportions.
Now excuse me, there's someone knocking on my door - I'll just go see who it is...
Comments (2) + TrackBacks (0) | Category: Laws and Regulations
May 15, 2006
Peter Kaplan has a Reuters story (here on the Washington Post) covering the Supreme Court decision in the eBay/MercExchange patent battle. As Kaplan paints it, the SCOTUS decision comes out rejecting a bunch of things decided by lower courts.
For one thing, MercExchange lost its injunction. The lower court now has to reconsider the injunction request, but on different grounds. For another thing, the Justices rejected a lower court's notion that there is a general right by patent holders to injunctions against infringers. Finally, they appear to have soundly rejected the US District Court's opinion that failure to use a patent (by manufacture or license) is grounds for losing the injunction right. I don't think that SCOTUS expressely addressed the notion of "patent trolls" but Kaplan points to a concurring opinion signed by four Justices that expresses sympathy with the concerns of companies - particularly in high tech - that feel they are being held hostage by patent holders who have no function other than to sue everyone in sight.
Comments (0) + TrackBacks (0) | Category: Laws and Regulations
May 11, 2006
Comments (2) + TrackBacks (0) | Category: Laws and Regulations
or, why you should never bet on the same horse as I do. I had pretty much given up Apple Computer's trademark suit as a lost cause. It seemed naively clear that Apple Corps Ltd. had the right when it came to use of the Apple name in the music arena. However, the Judge in the case was willing to accept Apple Computer's distinction between "Apple-the-music-store" and "Apple-the-music-sold-by-the-store" and so ruled in favor of the downloading empire.
It appears that Apple Corps will appeal, but for the moment the end result is "no change" for the music business.
Comments (2) + TrackBacks (0) | Category: Laws and Regulations
April 27, 2006
Paul Alan Levy of the Public Citizen Litigation Group sent out a letter pointing his readers to an ongoing debate in Editor & Publisher on the topic of HR 683, the "Trademark Dilution Revision Act." Levy has, for some time, been trying to draw attention to provisions in this bill that will strip the defense of noncommercial use from defendants in trademark infringement cases.
The first item is a column by Steven Yahn that went online last weekend describing some of the problems Public Citizen and others see in the bill: http://www.editorandpublisher.com/eandp/columns/shoptalk_display.jsp?vnu_content_id=1002384406
That column was followed by two letters from lawyers and Yahn's reply, which gets into some pretty gritty details of the bill's wording:
http://www.editorandpublisher.com/eandp/news/article_display.jsp?vnu_content_id=1002385861
Finally, a response appeared midweek from the International Trademark Association, which Levy identifies as "the bill's main private sector sponsor." That was followed by a response by Levy:
http://www.editorandpublisher.com/eandp/news/article_display.jsp?vnu_content_id=1002423272
Part of the point made by Levy is that people are commenting without reading the original bill, which I haven't done, so I'll refrain from adding my own commentary here. If you can wade through it and want to add something I'd appreciate that.
Comments (0) + TrackBacks (0) | Category: Laws and Regulations
March 31, 2006
Ebay and MercExchange got their day at SCOTUS this week and much coverage seems to be along the lines of Jessica Holzer's jibe in Forbes at companies like Merc as being "patent trolls." The gist of this argument - advanced by large tech companies - is that lower court judges ought to have lots of latitude in dealing with situations where patents are found to be infringed. In particular, automatic injunctions are a scary proposition for these big tech companies.
This theory holds (as was originally judged in the Merc vs Ebay case) that if the patent holder isn't actually using the patent, or being harmed by its use, then the proper remedy is some kind of compensation while the infringer continues on about his business. Deep pockets companies like this - they can pay. However, it weakens the positions of patent holders who can no longer use a threatened shutdown to extract the best possible terms. So far so good.
However, the 800 lb gorilla in the room is not really the tech industry, which is riddled with crappy patents. The gorilla, which is pretty damned proud of its patent quality, is bio-pharma. These companies, particularly the drug companies and biotech research houses, see patents as their absolute protection. They base entire company strategies on the principles of exclusive license to market and produce. Permitting an infringer to pay to make copies of a new drug or genetic product would potentially be devastating.
In my book this is still more evidence that computer software and processes need a new and different form of intellectual property protection. Neither copyright nor patent seems right and working (in the sense of 'producing results we want').
Comments (1) + TrackBacks (0) | Category: Laws and Regulations
March 15, 2006
Copyfight friend Branko Collin pointed me to an entry in the blog of Adam Curry, which reports on a copyright victory for Curry. The self-described "local media celebrity" had published photos on Flickr of himself and children on vacation. The photos carried a CC "Attribution-Noncommercial-Sharealike license" but were taken and reprinted by a Dutch gossip magazine. Curry sued and the judge in the Amsterdam District Court upheld the validity of the Creative Commons license, forbidding the magazine from using such photos without permission.
Comments (0) + TrackBacks (1) | Category: Laws and Regulations
February 23, 2006
What's not to like? Well, to start with, the judge's ruling. OK, backing up for a second... Yesterday, US District Court Judge Howard Matz issued a partial preliminary injunction in the case brought by Perfect 10 - an online porn site - against Google and Amazon's A9, which uses Google technology.
Matz's ruling agreed with Perfect 10 on one aspect of its claims, that thumbnail images used by Google Image Search are copyright violations. The judge declined to issue an injunction based on Perfect 10's other claim, which is that Google was responsible for providing links to third-party Web sites that, themselves, host images illegally copied from Perfect 10. So linking was OK, but caching was not.
And therein lies the rub. Caching is used in a number of Internet technologies, including proxy servers, media services such as Akami, server farm and load balancing applications, and of course all search engines and services that run Web spiders. Matz is clearly trying to tread a line that both allows Google's indexing business and respects Perfect 10's copyrights. The problem is that I don't think there is any such line to be walked. Either what Google does is fair use and Perfect 10 can go away, or it isn't and we will have to fundamentally rethink Web search and indexing.
Comments (6) + TrackBacks (0) | Category: Laws and Regulations
February 22, 2006
Comments (0) + TrackBacks (0) | Category: Laws and Regulations
February 20, 2006
Or maybe their memories are as faulty as their DRM systems.
As noted in EFF's Deep Links, the RIAA have submitted a comment filing as part of the DMCA rule-making process. In this comment we find the claim that it is not fair use for you to copy your own CDs to your own iPod. Problem? Well, aside from being an absurd claim rejected by tens of millions of consumers, it's also directly contradictory to what these same folk argued in front of SCOTUS during the MGM v Grokster case.
Deep Links has the pointers both to the filing and to the PDF of the oral argument transcripts, as well as the snarky and on-point comment that the RIAA's characterization of personal copies as being "pretty legal" seems to mean "legal until we say otherwise."
(I had meant to post this prior to posting Peter Cassidy's response; apologies for the order-reversal.)
Comments (3) + TrackBacks (0) | Category: Laws and Regulations
January 27, 2006
Generally, the law assumes that people control images of themselves. There are some exceptions, such as for public figures, crowd shots, public places, events of public interest, and so on. But I've always thought that the principle in US and most Western law systems is that you get to say "That picture is me" and exert some control over it.
Except that photos aren't just intellectual property. Among other things they're means of identification. Passports, for example, contain photos and there are some restrictions on what counts as a legitimate (legal) passport photo in the US. Even if you follow the law you may not be in the clear. A friend of mine recently traveled to Puerto Rico and had some serious hassles with US Customs for failing to look like her passport photo, including the memorable line "Well, you shouldn't have cut your hair." No, really.
Over in the UK, they've been accepting digital photographs of citizens for identification cards. However, people don't necessarily take the best digital photos and, according to The Reg story, the UK Passport Service is starting to wrestle with the maleability of the digital image.
The sequence apparently goes something like this - you take a digital pic that you think is you and submit it as a passport pic. It gets rejected. So you pop it into Photoshop or your favorite equivalent and touch it up a bit. Apparently, this is now frowned upon. So one is left to wonder precisely which photo-enhancing operations are legal, illegal, and which make a "you" image "not you" or vice versa.
I'm no photo wizard, but I regularly touch up digital shots for myself and friends - fixing light and color balances, sharpening features, blurring out unwanted intrusions into the frame, removing redeye. It's all still pictures of them, right? Maybe, maybe not. And if it's not a picture of that person any longer, who has what rights to the image's use?
Comments (4) + TrackBacks (0) | Category: Laws and Regulations
November 21, 2005
Texas' Attorney General has filed suit against Sony for violations of that state's anti-spyware laws, as well as consumer protection charges. The suit is civil in nature, rather than criminal, asking for up to USD 100,000 per violation.
I've been writing for some time about the way in which the Cartel has gone about controlling the language used in the Copyright Wars - and why I use terms like "cartel" in response. This suit has the potential to seroiusly shift the language-scape. If the consumer zeitgeist begins to see "DRM" and "spyware" as synonymous terms, there could be trouble that far exceeds the tar pit Sony seems to be sinking into.
Comments (0) + TrackBacks (0) | Category: Laws and Regulations
November 8, 2005
Grokster's death will likely spur several more rounds of frustratingly recursive debate over how to resolve the P2P infringement dilemma. Which is why, if you're new to the debate, you ought to skip on over to Freedom to Tinker and A Copyfighter's Musings, thereby advancing immediately to square two.
At Freedom to Tinker, Princeton professor Edward Felten writes:


Arguments about the [RIAA] lawsuits often get bogged down in confusion over exactly which argument the lawsuit opponents are making. There are three types of anti-lawsuit arguments.

A moral argument against lawsuits says that bringing the lawsuits is morally wrong.

A pragmatic argument against lawsuits says that bringing the lawsuits isn't the most clever strategy for a self-interested RIAA to follow.

An empirical argument against lawsuits says that the lawsuits are not reducing infringement.

Why are these distinctions important? Because they carry different obligations. "If you believe a pragmatic argument, then you must believe there is something more clever the RIAA can do; and you should tell us what that is," writes Felten. "But if you're making a moral argument or an empirical argument, then you have no obligation to describe a better plan, because you're not asserting that there is a better plan."
Indeed, you may even legitimately believe that no better plan exists. Explains Felten:


This is a common fallacy in policy analysis: assuming that whenever there is a problem, the solution must be some kind of bold new action. Sometimes bold action is just what's needed. But sometimes bold action doesn't solve the problem. Sometimes it only causes new problems. Sometimes your problem has no solution and your best course is to suck it up and figure out how to live with the problem.

This is where
A Copyfighter's Musings
come in. You see, some people believe that while no
perfect
solution exists, there's a better way forward than perpetual lawsuits (or, for that matter, perpetual arguing over perpetual lawsuits).
Derek Slater
, who's been
carving out middle ground
in this debate for quite some time now, attended the recent
P2P Litigation Summit
and has a few thoughts to share about where we've been and where we're headed.
Dr. Urs Gasser
, a fellow
Berkmanite
, has a
succinct description
of what you'll hear if you tune in:

In the first piece, Derek reports about the P2P litigation summit he participated in, arguing that we have to learn more about -- and from! -- the stories of the people that got sued by the recording industry. In the second podcast, Derek provides a big-picture analysis of possible (technological, business, and policy) approaches to the file-sharing problem. In essence, he makes a strong case why policy-makers should not take drastic measures (such as, e.g., compulsory licensing systems or, as the worst-case scenario, mandatory DRM schemes) to address the current digital media crises. Rather, policy-makers may be well advised to trust in the evolutionary power of market mechanisms on the one hand (emerging business models, in fact, might address the problem) and to focus on the reform of the DMCA and certain procedural protection measures on the other hand.

"Procedural protection measures" is a cold term, but they're exactly the opposite: they're aimed at protecting the
innocent people
caught in the crossfire of this battle. Even if you support the litigation campaign, you can also wholeheartedly support
doing it right
. Fairly.* And, as Tim Lee
urges
, you can also give serious thought and energy to considering what happens when, "a decade and 100,000 lawsuits from now," P2P is more popular than ever.
Update: Xeni Jardin's NPR report on Grokster's (sort of) demise and the future of filesharing.
* That is, by making sure you've actually targeted the right person, and refraining from bulldozing over that person's privacy and due process rights.
Comments (0) + TrackBacks (0) | Category: Laws and Regulations
November 7, 2005
Denise Howell has the scoop sans spin:


"The United States Supreme Court unanimously confirmed that using this service to trade copyrighted material is illegal." That's what the Grokster Web page says today as the result of a just-announced settlement. (Here are pertinent Google News and Technorati searches.) That's not, however, what the Supreme Court said... the language you now see on the Grokster home page was unquestionably scripted by the settling plaintiffs as PR -- without scrupulous regard to an accurate reading of the Grokster decision.

Update (Nov. 9):
Denise has a follow-up post
, "Unspun," that's more informative than a dozen mainstream media pieces.
Check it out
.
Comments (1) + TrackBacks (0) | Category: Laws and Regulations
November 5, 2005
Wendy Seltzer @ the Berkman Center, in a lengthy interview giving her reaction to Thursday's House subcommittee hearing on the horrifying trio of RIAA/MPAA proposals to impose government technology mandates on innovators:


I've been particularly disturbed by the impact that a technology mandate would have on hobbyists and tinkerers. Right now, I can (and have) built an open-source personal video recorder -- imagine a TiVo on steroids -- to record and playback HDTV. I'm not redistributing television indiscriminately over the Internet, I just like being able to pause live TV or move recorded shows to my Treo to watch at the gym. If the broadcast flag were implemented, I wouldn't be able to buy replacement parts for that machine; even those building commercial TiVos would need to impose government-approved restrictions. [Link & emphasis added.]

Adds
Wendy @ Legal Tags: "The question that left Dan Glickman cold came from Rep. Meehan, asking about the compulsory licensing of technology standards: (paraphrase) Do you think tech companies should have to surrender their intellectual property to protect yours?"
Update: Frank Field @ Furdlog: "Jesus H. Christ! This is what I get for being away from this for a couple of weeks...I am sure that proponents will point to this language as supporting innovation:


Section 101. No person shall

[…]

(b) manufacture, import, offer to the public, provide or otherwise traffic in any
technology, product, service, device, component, or part thereof, that —

[…]

(2) has only limited commercially significant purpose or use other than to modify or cause an analog video input device to no longer conform to the requirements set forth in subsection (a); or

Of course, any
novel
application is not going to have more than 'limited commercially significant purpose or use' until it gets disseminated and understood (c.f., TiVo). As written now, without the funds to implement VEIL, a firm looking to develop a new application (or, God forbid, an open source application!) would be formally restricted."
Comments (1) + TrackBacks (0) | Category: Laws and Regulations
November 4, 2005
Yep, that's three horrors -- one for each profoundly misguided government technology mandate that the RIAA and MPAA are pushing, hard:


On Thursday, November 3rd, the heads of the MPAA and RIAA presented to the House Subcommittee on the Courts, the Internet, and Intellectual Property their plans for the future of digital technology.

For high-definition television (HDTV), the MPAA demands every receiver must have, and obey, the broadcast flag. For new radio technologies, you'll be restricted to recording radio shows for a minimum of 30 minutes, for a maximum of 50 hours. And all analog to digital video conversions will be forced to watch for, and obey, a concealed copy restriction mark.

If any one of these provisions pass, it would be a disaster for you and for innovation.

There'll be no room for open source software here. All of these devices must be "robust" -- welded shut to prevent alteration by their owners.

There'll be no room for innovation without the say-so of Hollywood. And there'll be no fair use copying without breaking the law.

Public Knowledge
and
EFF
can't
fight
this one alone. Do your part to stop
talk
from becoming reality.
Tell Congress to reject these proposals today
.
Previous Copyfight coverage: A New Kind of Halloween Document.
Comments (0) + TrackBacks (0) | Category: Laws and Regulations
November 3, 2005
James Boyle, contemplating the birth, 15 years ago, of the first web page: "What would a web designed by the World Intellectual Property Organisation or the Disney Corporation have looked like? It would have looked more like pay-television, or Minitel, the French computer network. Beforehand, the logic of control always makes sense. 'Allow anyone to connect to the network? Anyone to decide what content to put up? That is a recipe for piracy and pornography.' And of course it is. But it is also much, much more."
Comments (0) + TrackBacks (0) | Category: Laws and Regulations
November 1, 2005
Only Danny O'Brien can make reading about the undead, relentlessly stalking broadcast flag and its terrifying brethren...fun. Too bad the threat of multiple technology mandates is so very un-fun.

Halloween is traditionally the time when the undead walk; preposterous monstrosities that no one could imagine living stumble and moan through the land.

So guess what the entertainment industry decided to dust off for an extra spooky session with the House Judiciary Committee on Thursday?

Why, yes, they are bringing the broadcast flag. And, certainly, there is talk of their henchmen at the RIAA clumsily re-animating their insane digital radio requirements.

But that's not spooky enough for the MPAA. For their party trick this year, they want to take one of the most basic and ubiquitous components in multimedia, and encase it within a pile of legally enforced, complex, and patented proprietary technology -- forever.

Ladies and gentlemen, the MPAA have chosen Halloween week to resurrect their most misconceived monster ever: the Thing from the Analog Hole.

Feel free to flick through this new Halloween document [PDF]: it's a legislative draft proposed by the MPAA for a hearing of the House Subcommittee on Courts, the Internet, and Intellectual Property, on the topic "Content Protection in the Digital Age: The Broadcast Flag, High-Definition Radio, and the Analog Hole," on November 3rd.

Cory
, meanwhile, follows up with the ever-so-delicately titled,
Hollywood after the Anal. Hole again
.
Keep the torches handy. Cory promises that we'll soon have more information about who on Capitol hill supports this latest Very Bad Idea.
Update: Via the Pho list, a few more details on the MPAA's Halloween surprise: the spot where you can watch the live webcast of the hearing, plus the witness list:



Dan Glickman, Chairman and Chief Executive Officer, Motion Picture Association of America (MPAA)

Mitch Bainwol, Chairman and Chief Executive Officer, Recording Industry Association of America (RIAA)

Gigi B. Sohn, President, Public Knowledge

Michael D. Petricone, Vice President, Government Affairs, Consumer Electronics Association (CEA) on behalf of CEA and the Home Recording Rights Coalition

Comments (0) + TrackBacks (0) | Category: Laws and Regulations
October 27, 2005
A friend pointed me to a story in last week's NYTimes on the FBI's latest move to extend its reach (maybe it was feeling outdone by the Cartel?). The current scheme is to force libraries, universities, wireless providers in airports and ISPs to do expensive upgrades. Why? So that the FBI can tap your communications better, of course. Universities are threatening to band together in a lawsuit over what they say is the USD7 billion pricetag for this upgrade.
Pushing CALEA out still farther isn't likely to do anything more to catch crooks and terrorists, but since when has efficient use of time and resources been a requirement at DoJ. The ultimate payees, of course, will be the citizens, since the costs of these forced upgrades are inevitably going to be passed on to consumers in the form of higher tuition, additional fees, increased access charges and the like.
Comments (0) + TrackBacks (0) | Category: Laws and Regulations
October 25, 2005
Earlier this month, the CAFC rejected RIM's request for an en banc hearing of its appeal. As I noted back in August, a CAFC panel held against RIM, upholding most of the patent infringement claims. RIM is asking for a stay while it appeals to SCOTUS. RIM's jurisdictional theory has already been rejected at district and appellate levels. My guess is that SCOTUS will refuse to take the case and RIM will finally have to get into serious settlement talks with NTP. They'll pay something, but Blackberry will continue to function.
Comments (0) + TrackBacks (0) | Category: Laws and Regulations
October 13, 2005
Earlier this week I wrote about how, despite claims to the contrary, DRM Is Not a Contract in which you "agree" to give up all of your fair use rights for the dubious privilege of becoming a hapless pawn in the digital media wars. Now Derek Slater has a thoughtful follow-up explaining that Hacking Is Not Fair Use -- or, to be more precise, that if you oppose reforming the DMCA to allow people to circumvent DRM to make lawful uses of digital media, you can't pretend you're doing anything but opposing lawful uses.
Writes Derek:


[Patrick Ross's article] reveals why many DMCA supporters truly laud the law - not because it prevents widespread infringing file-sharing (it doesn't), but rather because it drastically shrinks fair use. ...Here's the key passage from Patrick's article:



"But if HR-1201 becomes law, every consumer could legally hack any TPM by claiming fair use, and as fair use isn't codified, there would be as many definitions of it as there are consumers. Consumers would be legally sanctioned to break their contracts with the content provider." (emphasis added)



Of course, fair use is codified. It's just not a set of bright line rules, and that's probably for the best. That's how we get innovation like time-shifting or Google Print - who could have predicted such uses ahead of time, distinguished them from related but unlawful uses, and clearly protected them in the statute?

Regardless, just because fair use is unclear doesn't mean that it permits everything. HR1201 only permits circumvention for lawful uses; if a claim of fair use were unfounded, consumers would still be liable.

In other words, HR1201 is about permitting fair use, not "hacking," piracy, or anything else.
So why should Ross and other DMCA supporters want to restrict lawful uses? Because restricting lawful use can be rewarding. You can't sell back fair uses of digital media unless you first take them away.
Derek has more, including a link to previous post that subtly encourages DMCA supporters to come clean. Rational people can agree that the DMCA is a failure [PDF] at preventing mass copyright infringement on the Internet -- its ostensible purpose. So what is it "good" for? And is it possible to have an honest discussion about that?
Comments (1) + TrackBacks (0) | Category: Laws and Regulations
October 10, 2005
Danny O'Brien has another update on the relentless Capitol Hill machinations to force through the Broadcast Flag. It helpfully unravels two mysteries:
Question #1: Why did 20 representatives send an open letter pledging their allegiance to the Flag? Hint: it wasn't due to an overwhelming groundswell of support from their constituents.
Question #2: Why did PFF's Patrick Ross suddenly take it upon himself to argue, unconvincingly, that the DMCA is somehow about ...the freedom to contract? Hint: it wasn't because he just, you know, wanted to express himself.
Answer #1: Why did those 20 reps send an open letter? Because the Broadcast Flag isn't a slam dunk. As Danny points out, the entertainment industry lobbyists are tallying their support, but they haven't yet convinced everyone they need to convince:


The letter is short, with a single substantive talking point. If Congress doesn't deliver a Broadcast Flag pronto, warns the letter, content producers will abandon free, over-the-air broadcast TV.

To pound home this dire threat, the phrase "free, over-the-air television" is repeated no fewer than eight times -- with four repetitions in four consecutive sentences. It's a little like the local racketeer rustling up extra protection money by emphasizing over and over how beautiful your precious Ming vase is, and what a tragedy it would be if anything were to happen to it.

But no matter how many times this threat is repeated, it's not even close to credible. The corporations that make up the MPAA have been threatening to boycott digital TV for years, without ever actually managing to stop broadcasting. Of course, Mr. Upton doesn't really need convincing, anyway. He's already gone on record as supporting the Broadcast Flag.

So why are 20 House representatives writing him a public letter? Because Mr. Upton is the one who needs a show of support.

You see, it appears that the MPAA and RIAA may have a problem with the House of Representatives.

Which brings us to
Answer #2
: Why did Patrick Ross suddenly write a piece passionately defending the DMCA? Because the "problem" is Congressman Joe Barton:

The driver of digital TV legislation in the House is Joe Barton, Chairman of the Commerce Committee. And if what we hear through beltway back channels is true, Barton wants a deal. He believes that if the MPAA wants the Broadcast Flag in his bill so badly, it should be willing to compromise.

Specifically, in exchange for movement on the Broadcast Flag, Congressman Barton may be asking for movement on
HR 1201
-- a bill that seeks to protect people who are excercising their fair-use rights from liability under the DMCA.
In other words, if government-mandated DRM + the DMCA remove your rights, Congressman Barton wants a way for you to take them back. Which Patrick Ross tells us is bad because it infringes upon...the freedom of corporations to impose a unilateral "contract." Which would clearly harm consumers, because they would otherwise benefit from continued "innovation" in the booming removing-consumer-choice sector.
Comments (0) + TrackBacks (0) | Category: Laws and Regulations
October 7, 2005
Reports Copyfight reader Terry Frazier:


Today I got a surprise telephone call - I mean a real surprise - from Heather Riley in Senator Saxby Chambliss' office. On Wednesday I sent an e-mail to my Congressman and both Senators regarding the Broadcast Flag issue I saw on Copy Fight...Heather called to tell me that Senator Chambliss received my e-mail, that they are aware of the Broadcast Flag amendment in a reconciliation bill coming up for consideration, and that the Senator will try to have the amendment removed when they take up the bill after recess. According to Heather the Senator agrees with consumers - this bill needs to be debated on its own merit, not slipped in under the radar attached to some unrelated matter.

Thank you Senator Chambliss. I routinely complain about my representatives voting for big business and against consumers. It's nice to be surprised.

Do you agree that the Broadcast Flag ought to be considered on its own merits, rather than
rammed through
as part of another piece of legislation with no hearings or debate? Here are two spots where you can say so:
Comments (1) + TrackBacks (0) | Category: Laws and Regulations
October 6, 2005
While Australia ably fends off copyright maximalism, the Finnish Parliament succumbs:


Parliament passed a bill to amend Finnish copyright legislation on Wednesday. The measure was approved by an overwhelming 121 votes to 34...The most controversial aspect of the law is that it makes it illegal to make any copies of a recording with copy protection, even for home use.

Comments (0) + TrackBacks (0) | Category: Laws and Regulations
The Australian High Court today brings us refreshing copyright sanity.
It ruled for the mod-chippers in Stevens v. Sony, the case in which Sony was suing under Australia's anti-circumvention laws to stop people from modifying the Sony PlayStation to play cheaper overseas versions of games. Specifically, it found that:


[The] true construction of the definition of "technological protection measure" must be one which catches devices which prevent infringement. The Sony device does not prevent infringement. Nor do many of the devices falling within the definition advanced by Sony. The Sony device and devices like it prevent access only after any infringement has taken place...[In] construing a definition which focuses on a device designed to prevent or inhibit the infringement of copyright, it is important to avoid an overbroad construction which would extend the copyright monopoly rather than match it.

If I'm interpreting correctly (and that's a big "if"), the Court has essentially said, "If you're not using a technological protection measure to stop copyright infringement, you don't deserve protection under copyright law. We will not uphold your 'right' to use technological protection measures to protect anything but copyright."
In other words, the Court refuses to turn an appropriately limited monopoly right (copyright) into an unlimited "ubercopyright."
Australian copyright expert Kim Weatherall has extensive analysis, explaining:


[Measures] like those used by Sony are about controlling use of and access to Sony PlayStation consoles. Sony controls all kinds of things about the way people use Sony consoles. For example: they control whether people can:




play legitimately purchased games sold in overseas markets;

play games created by someone other than Sony on the Sony console (something that cannot be done on a non-chipped console owing to the absence of an access code).



So while Sony can argue that it wanted to prevent piracy (it clearly did), and that the measures acted in part to deter piracy (they clearly could), Sony's own approach to the measures muddies the waters. It doesn't just act to prevent infringement, and that point is taken notice of by the Court here. One can't help but suspect the legal reasoning would look different, in this case, if Sony only used its power over the console to actually prevent use of 'pirated' disks.

Very encouraging.
Comments (0) + TrackBacks (0) | Category: Laws and Regulations
October 5, 2005
Public Knowledge has a fresh all-points-bulletin and action alert on the Broadcast Flag, which as Cory pointed out earlier this week, will have to be killed a dozen more times before our representatives finally understand that copyright cartel-crafted/government-mandated DRM is a terrible idea.
Here's PK's sample letter to the members of the two committees that will consider Broadcast Flag legislation:


I write to you today to ask you to oppose any "broadcast flag" or "radio protection" legislation offered in response to the recent U.S. Appeals Court decision striking down the Flag Order issued by the Federal Communication Commission (FCC). These protection schemes will hurt me as a consumer: not just by harming how I like to use my consumer electronics and computers, but harming my choice of new and affordable products in the market place.

As a consumer, I want you to be aware of the following points:

* This Legislation is Broad: There is no "narrow" way to implement the broadcast flag scheme because it necessarily puts the FCC in the role of gatekeeper, having to approve and certify every technology that might carry DTV - computers, cellphones, gameboys, etc. Drafts of the language is broad so as to give the FCC permission to do both the broadcast flag and radio protection. As proof of the broad scope of the flag, when petitioned to exempt lawful uses of digital television, the FCC declined saying "practical and legal difficulties of determining which types of broadcast content merit protection from indiscriminate redistribution and which do not."

* Causes Consumer Confusion, Will Slow DTV Transition, and Probably Halt Digital Radio Rollout: At a time when Congress is concerned about making television sets obsolete at the end of the DTV transition, the flag would similarly render obsolete much consumer equipment because commonly used devices will not work together unless all use the same copy protection technology. The broadcast flag will not help the transition to DTV, and indeed might harm it because it makes consumers' TVs less functional than before. Digital radio protection is aimed at being intrusive and restraining inside a consumers own home.

* Limits Fair Use: As the May 11, 2005 Congressional Research Service report noted, the flag will prevent important fair uses, like the ability of teachers to engage in distance learning and the ability of individuals to email fair use portions of works to themselves and others. Making excerpts for public criticism of television media is critical, yet it will be severely limited as a result of this legislation.

Lastly, the flag will also hinder educational use of copyrighted content, and will stifle the design, operation, and further development of innovative consumer electronics. To me, this legislation is a bad idea, especially if Congress were to pass it with zero public debate. I urge you to oppose any broadcast flag legislation.

One more point for open-source programmers and enthusiasts: government technology mandates are especially bad news for open source. Your software is "non-robust," in Broadcast Flag terminology. It won't take orders from the top. That means it could turn out to be more useful and attractive to the market than the "consensus" devices everyone else is agreeing to hobble. That ruins the Broadcast Flag's "well-mannered marketplace." Which means your software is going down.
As PK says, you know the drill. Two minutes out of your day can make a real difference. If you don't think so, read this post. And please, send your letter today.
Comments (1) + TrackBacks (0) | Category: Laws and Regulations
October 3, 2005
What's another word for "Cartel?" How about "racket?" How about "organized criminal conspiracy?"
That's the charge made by Tanya Andersen, the latest addition to the anti-RIAA supermoms club. Ms. Andersen, a disabled single mom, decided not to roll over and play dead when the Cartel came knocking. Instead, she's gone on the offensive, filing a counter-suit charging the RIAA and the recording industry with Oregon RICO violations, fraud, invasion of privacy, abuse of process, electronic trespass, violation of the Computer Fraud and Abuse Act, negligent misrepresentation, the tort of "outrage", and deceptive business practices.
I don't know where Ms Andersen will get the legal muscle to pursue this raft of charges (she's currently being represented by Lory Lybeck of Lybeck Murphy in Oregon) but if she can make even one of them stick it could be a significant victory against the Cartel's anti-consumer jihad. What she's claiming is that the Cartel is (ab)using the legal system to get peoples' personal information, purely for the purpose of turning this information over to its collection center. She's further claiming that the Cartel's collection agency (err... "Settlement Center") admits to mistakes but won't halt collections even in cases of error. She's claiming that the Cartel intruded on her computer in violation of the law. She's claiming her innocence and asserting that because the Cartel continued its collection activities in the absence of any evidence of wrongdoing that its behavior is "coercive and deceptive."
There's much more detail over on the P2Pnet site. My guess is that the Cartel will do its damnedest to prevent this ever getting in front of a judge and jury. If Andersen can somehow survive long enough and the judge appears unfriendly, the Cartel will offer a settlement and may even promise to reform some of is more egregious abuses. As long as it's not backed up by an actual court judgement they'll feel free to ignore any such promised reforms.
Note to RIAA: quit picking on moms. They're way tougher than you are.
Comments (3) + TrackBacks (0) | Category: Laws and Regulations
October 2, 2005
Thanks to Declan McCullagh's latest CNET piece on the current push for the deeply unpopular Broadcast Flag, here's a list of 20 policymakers who want to give the FCC the power to issue mandatory design blueprints for any device capable of receiving free over-the-air high-definition TV signals, regardless of the impact on consumer rights and technological innovation:


Charles Pickering, R-Miss.
Edolphus Towns, D-N.Y.
John Shimkus, R-Ill.
George Radanovich, R-Calif.
Mike Ferguson, R-N.J.
Marsha Blackburn, R-Tenn.
Bart Gordon, D-Tenn.
Mary Bono, R-Calif.
Lee Terry, R-Neb.
Ed Whitfield, R-Kt.
Bobby Rush, D-N.J.
Vito Fossella, R-N.Y.
John Shadegg, R-Ariz.
Eliot Engel, D-N.Y.
Albert Wynn, D-Md.
Michael Doyle, D-Penn.
Charles Gonzalez, D-Tex.
Charles Bass, R-N.H.
John Sullivan, R-Okla.
Frank Pallone, D-N.J.

Is your representative on the list? If so,
here's where you can send a letter
speaking your mind about his or her decision to support the Broadcast Flag.
Comments (5) + TrackBacks (0) | Category: Laws and Regulations
October 1, 2005
Thanks to commenter Walter Oaknight I was led to a nice layman-language analysis of the current state of the fight over Eolas' Web patent. The unbylined column in ClientServerNews notes a couple of new things, not least of which is that some of the language in the '906 patent review may give Microsoft an out. That is, the patent language may in fact be valid (novel, not covered by prior art, etc.) but may cover things different from what Eolas says it covers.
However, even if this particular patent is evaded, the column points to another broader patent portfolio that may cover the core technology of displaying inline active content. I'm also concerned that one or more of these patents might be close enough to torpedo AJAX, which I think is the most interesting new tech paradigm to emerge on the Web in some time.
Comments (0) + TrackBacks (0) | Category: Laws and Regulations
EFF has just published a half-time report from the WIPO meetings in Geneva, including a summary and analysis of the developments we've been puzzling over here @ Copyfight:

EFF returned to Geneva this week for the WIPO General Assembly, a two-week marathon meeting where last year's progress is reviewed and future plans are hatched laid. While there are dozens of items on the agenda, we're tracking two very closely: the future of WIPO's work vis-a-vis the developing world (a.k.a. the Development Agenda) and a proposal to turn broadcasters into a new class of copyright holders (a.k.a. the WIPO Broadcasting Treaty). Both are currently moving in the right direction.
Comments (0) + TrackBacks (0) | Category: Laws and Regulations
September 30, 2005
Canadian Recording Industry Association (CRIA) President Graham Henderson, in a Hollywood Reporter piece on the group's support for "tighter" copyright law because it will stop teens from illegal downloading: "We want the Canadian legislation to look like American and European legislation, because it's working there."
I suppose that's right, if by "working," you mean, "not working."
Writes Michael Geist:"Perhaps the most telling response [to the CRIA media campaign] came at the Bill C-60 Open Forum yesterday. The CRIA release was mentioned by one of the speakers. The entire audience from all sides of the copyright debate just laughed."
Comments (0) + TrackBacks (0) | Category: Laws and Regulations
September 29, 2005
Just in time for government hearings on the proposal for copyright reform in Canada, uber-copyfighter Michael Geist has announced publication of In the Public Interest: The Future of Canadian Copyright Law -- a 600-page peer-reviewed book that covers every aspect of the current bill from a public-interest perspective, including essays from 19 copyright experts on future issues such as user rights, copyright term, and crown copyright. But that's not all. Writes Geist:


[The] publisher (Irwin Law) has published the book under a Creative Commons license so the entire book can be downloaded for free. This marks a first for a major Canadian publisher and we've agreed to donate any royalties back to CC.
Additional details are available @ Professor Geist's website, where he writes, "As we embark on a debate on the future of Canadian copyright, we need to hear from our own experts in their voice. This book moves us in that direction. Buy it or download it, but most of all read it."
Hear, hear. Go.
Comments (0) + TrackBacks (0) | Category: Laws and Regulations
September 28, 2005
CPT's Jamie Love has rough notes from the debate at WIPO over whether to hold a fast-track diplomatic conference to create new "middleman rights" on top of copyright for companies that merely pass content from the creator to your desktop. Predictably, the US delegation is champing at the bit: "US pleased to support prompt [diplomatic conference]. Timely and appropriate. Urgent 2006 DC." But Thiru Balasubramaniam reports that there has been enough push-back that consensus was not reached. I'm not as well-versed in WIPO-speak as I'd like to be, but it seems to me that this means delegates may have more time to evaluate whether and/or when to hold the conference.
Another bright note: "Jamie Boyle's article in yesterday's FT was widely circulated and read, and it had a big impact."
Comments (0) + TrackBacks (0) | Category: Laws and Regulations
Edward Felten, proposing a "Pizzaright Principle" litmus test for determining whether or not expansionist proposals to create new intellectual property rights make sense:

Lately, lots of bogus arguments for copyright expansion have been floating around. A handy detector for bogus arguments is the Pizzaright Principle.

[...]

Suppose that Bob argues that the profitability of broadcasting may be about to decrease, so broadcasters should be given new intellectual property rights. He could equally well argue that if the pizza business has become less profitable, a pizzaright should be created.

(The flaw in Bob's argument was the failure to show that the new right furthers the interests of society as a whole, as opposed to the narrow interests of the broadcasters or pizzamakers.)
Comments (1) + TrackBacks (0) | Category: Laws and Regulations
September 27, 2005
On the heels of James Boyle's brilliant Financial Times column on the WIPO broadcasting/webcasting treaty comes a blessedly clear statement in Geneva by the Civil Society Coalition (CSC), which represents 28 non-government organizations that oppose the treaty.
Snippet:

We are deeply troubled in the nature of the proposed property right. It is not based upon creativity. It is not based upon invention. It is a claim that the investment in transmitting information should create a 50 year exclusive right to content, far longer than the term of protection for databases in Europe, and more than 10 times the term of protection for test data for pharmaceutical clinical trials in the United States. This right is on top of the copyright in copyrighted work, and applies even to works in the public domain under copyright laws.

[...]

We don't give book publishers a layer of rights on top of copyright. We don't give the post office a layer of rights for delivering mail. We don't give taxi cab drivers a right to control the use of documents that are transported by passengers in their cars. Why do we decide to give broadcasters a right of 50 years?
James Love and Manon Ress of the
Consumer Project on Technology
are circulating an
open letter
asking the leadership of the House and Senate to block US support for a fast-track diplomatic conference on this controversial treaty until there has been analysis of its potential impact; you can learn more and
sign the letter here
.
Comments (0) + TrackBacks (0) | Category: Laws and Regulations
James Boyle in the Financial Times, on the below-the-radar negotations at WIPO that could swallow the public domain, bones and all:

The Broadcasting and Webcasting Treaty, currently being debated in Geneva, is an IP hat trick.

Much of what is broadcast over the airwaves is copyrighted – the broadcaster licenses the film or song from a copyright holder and then plays it to you at home. What you probably do not know is that nearly 50 years ago broadcasters in some countries got an additional right, layered on top of the copyright. Even if the material being broadcast was in the public domain, or the copyright holder had no objection to redistribution, the broadcaster was given a legal right to prevent it – a 20-year period of exclusivity. The ostensible reason was to encourage broadcasters to invest in new networks. The US did not sign this treaty. Has the US broadcast industry stagnated, crippled by the possibility that their signals will be pirated? Hardly. Copyright works well and no additional right has proved necessary. Has WIPO commissioned empirical studies to see if the right was necessary, comparing those nations that adopted it with those that did not? Of course not. This is intellectual property policy: we do not need facts. We can create monopolies on faith.

But now a new diplomatic conference is being convened to reopen the issue. Doubtless the goal is to abolish this right? There was never any empirical evidence behind it. Broadcasters in countries that did not adopt it have flourished, albeit casting envious eyes to the legal monopolies possessed by their counterparts in more credulous nations whose politicians are more deeply in the pockets of broadcasting interests. The right imposes considerable costs. It adds yet another layer of clearances that must be gained before material can be digitised or redistributed – compounding the existing problems of "orphan works", those whose owners cannot be identified. So is the broadcast right on the way out? No.

In the funhouse world that is intellectual property policy, WIPO is considering a proposal to expand the length of the right by 30 years and a US-backed initiative to apply it to webcasts as well. After all, we know that the internet is growing so slowly. Clearly what is needed is an entirely new legal monopoly, on top of copyright, so that there are even more middlemen, even deeper thickets of rights.
Read the whole thing
.
Previous Copyfight coverage: One IP Right to Rule Them All and More on the Stealth Push for Webcaster's Pseudo Copyrights
EFF alert: Don't Let Congress Ignore the Broadcast Treaty!
In related news, here's the story of a similar scenario playing out on Capitol Hill. Specifically, the MPAA and RIAA are moving to sneak Broadcast Flag-like provisions in a reconciliations bill -- the better to avoid any public debate or protest:


One especially sneaky way to get an amendment passed is to smuggle it into a reconciliations bill. Reconciliation is the mirror image of appropriations. Appropriations is about taxes; reconciliation is all about making cuts. Because Congress dearly loves to appear thrifty, reconciliations has special fast-track status. It can't be filibustered, it's almost impossible to amend once agreed upon, and it only needs a plain majority to pass.
Comments (0) + TrackBacks (0) | Category: Laws and Regulations
September 20, 2005
David Bollier weighs in on the new layer of supra/pseudo copyrights that Yahoo and other companies are seeking via under-the-radar lobbying at WIPO (previous Copyfight coverage: One IP Right to Rule Them All):


[The] United States Government is aggressively pushing the treaty even though its implications have hardly been studied, the public's and creators' rights would be severely compromised, and no similar webcasting law exists anywhere. The idea is apparently to craft a self-serving new legal regime behind closed doors, and exclude the public just long enough for the treaty proposal to become an unstoppable "international consensus."

Which is, of course,
how we got stuck with the Digital Millennium Copyright Act
.
Meanwhile, over on the Random Bits list, Jamie Love of the Consumer Project on Technology has a lengthy, must-read rebuttal to the argument by treaty supporters that "webcasters" need this fresh layer of exclusive rights on top of copyright for 50 years in order to prevent signal theft by pirates. Not so, says Love.


[Jon Potter of DiMA] says "there's nothing radical about a treaty to stop pirates from stealing and repackaging webcast signals without paying companies that spent money to create, license and transmit the programming."

What he does not note is that all of these things can be addressed under existing copyright laws, if the material being webcast is copyrighted material, and if the webcaster has obtained sufficient rights from the copyright owner. ...Indeed, all the consumer/civil society NGOs and most copyright owners who attend the WIPO negotiations asked for a treaty dealing with signal protection only. But the broadcasters don't need or want a treaty on signal piracy, since there are plenty of existing ways to address it [...].

There are eight separate rights. You cannot read the rights and still maintain this is about piracy of a signal. It is about the rights to control the commercial distribution of someone else's content. (If the broadcasters did have the copyright, they would not need these rights).

The US and the webcasters are seeking parity between the broadcasters and the webcasters. Everything that says "Broadcasting organizations" would be extended to webcasters, under the US proposals. How much of the web that would be covered is unclear, but the current definition includes all combinations or representations of images and sounds, which covers just about everything. [Emphasis added.]

As I noted
below
, one of the most troubling aspects of this new set of rights is that they would create a mechanism by which anyone can gain control over the distribution and use of freely licensed material and/or works that have fallen into the
public domain
. You feed any combination of sound and images through a web server, and suddenly, people must deal with you. If the material is already under copyright, they must negotiate with the copyright holder -- and, oh yes, also with you. For 50 years. Meanwhile, there has been no real analysis or public debate about the impact this would have on...well, just about anyone it will affect.
Comments (1) + TrackBacks (0) | Category: Laws and Regulations
September 19, 2005
Copyright may be the 800-pound gorilla of the Internet, but there's a brand-new pseudo copyright in the works capable of swallowing massive chunks of the public domain, bones and all.
As I understand it, the new right -- or rather, set of rights -- would give companies fresh exclusive rights on top of any existing rights for anything they "webcast" (that is, transmit by web servers over the Internet and other networks). In other words, a company could take a movie that's fallen into the public domain, webcast it, and keep the general public, to whom it belongs, from recording it. It could webcast Creative Commons-licensed songs that people have specifically earmarked for easy digital distribution and remixing, then demand that no one touch the webcast. And there is no additional creative effort necessary to accrue these rights. All you have to do is feed any combination of sound or images through a web server, and you're golden.
If you've been following the goings-on at the World Intellectual Property Organization (WIPO), you won't be surprised to learn that this new right is being negotiated behind closed doors at the urging of Yahoo and a handful of other companies, without any public debate and over the repeated protests of public interest groups and webcasters who have specifically rejected this new "protection." As CPTech points out in a new letter to members of Congress, this is a prime example of US trade policy completely captured by a small group of corporate lobbyists. After all, how else could a set of rights this powerful slip under the radar -- especially when there has been, as CPTech notes,


1. No analysis of how US law would have to change in the treaty passed.
2. No analysis of the unintended consequences of creating a new right of transmission for the Internet.
3. No analysis of the impact of the new right on copyright owners.
4. No analysis or concern about how the new [intellectual property] right would affect the orphan works problem.
5. No analysis of the impact of the webcasting treaty on podcasting.
6. No analysis of whether the treaty language would unwittingly create a property right to persons operating peer-to-peer networks or search engines.

Negotiators are moving full-steam ahead, and there may be movement on this as soon as next week. CPTech has already
petitioned
the Library of Congress and US Patent and Trademark Office to slow down and invite the public into the process, but Congress may be more effective at calling on US negotiators for a time-out. I hope so.
Two quick recommendations before I go: When the treaty was released in draft form last year, Ernie Miller wrote an exhaustive analysis/critique that helps explain why these additional rights are "bad, bad, bad" -- check it out here. And don't miss Cory's post from last week, WIPO wants to give webcasters the right to steal from public domain, Creative Commons and GPL.
Comments (2) + TrackBacks (0) | Category: Laws and Regulations
September 14, 2005
Robyn alerts me to the USPTO's kids' pages, where they've posted a colorful -- but sharply slanted -- "Put a stop to piracy" campaign. We thought it needed a bit of annotation to help kids understand (red from the USPTO page, black mine):
CAN YOU TELL WHAT'S WRONG?

...
You hook up a VCR to your DVD player and make copies of your movie collections as gifts for your pals.
Sorry. You try to hook the two together but Macrovision prevents you from getting a clear picture, even when the movies you want to copy are no longer in print or you're trying to extract scenes to add to commentaries. You probably won't be able to find a macrovision-less VCR, because Macrovision has been suing their makers for patent infringement.

You capture pictures from TV shows and post them on your website along with soundbytes that make you laugh.
Great, you've got a pre-broadcast-flag TV setup that lets you make fair use of media. Hold onto it, because if Hollywood and the FCC have their way, you'll be technologically prevented from grabbing these captures in the future. A "soundbyte" sounds ok, just remember that a sound-gigabyte probably exceeds fair use.

You buy a fake pair of designer shoes from a street vendor - they look like the real thing and cost only a few dollars.
Cool, so long as they weren't made by sweatshop labor and you weren't deceived into thinking you'd bought real designer merchandise. You've just saved yourself a bundle and helped the free market. Fashion designs aren't copyrightable, and trademark protects only against consumer confusion.
Can you spot others? Remember, kids, "these laws and regulations as well as the application process can be very complicated."
Comments (5) + TrackBacks (0) | Category: Laws and Regulations
September 9, 2005
Mike Godwin has the scoop on the recording industry's new bid to assert control over radio broadcasts, in an effort to stop you from doing things like "[automatically copying] particular recordings of the user's choice, thereby transforming a passive listening experience into a personal music library often without even listening to the original broadcast."
In other words, it's worried that you'll have a TiVo for radio. And it believes that by citing fears of digital "theft" of free radio broadcasts -- which have never copy-protected -- it can persuade Congress to stop TiVo for radio from happening. Or, to be more precise, to stop it from happening without being able to control it. It's already decided, for example, that people shouldn't be able to automatically search for and record songs by a particular artist. But after the Broadcast Flag smackdown, it needs Congress to give the FCC explicit authority to make it so.
Writes Fred von Lohmann @ Deep Links:


[The] music industry is basically saying that, where recording from next-generation radio is concerned, government must step in and freeze innovation to ensure that you can never do anything that you couldn't do with an analog cassette deck in 1984. This, despite the fact that Congress specifically approved of digital recording off the radio in the Audio Home Recording Act in 1992. So this is about stopping music fans from doing things that are perfectly legal under copyright law.

For more on why a Broadcast Flag-style regime for digital radio is a bad idea, check out
Public Knowledge
President Gigi Sohn's opinion piece from last spring,
Say No to a Radio Broadcast Flag
.
Comments (1) + TrackBacks (0) | Category: Laws and Regulations
September 6, 2005
The Canadian Recording Industry Association (CRIA) is attempting to capitalize on the Australian KaZaA ruling; University of Ottawa law professor Michael Geist provides a terrific, detailed rebuttal:


First, CRIA seeks to link the Australian decision with Canadian copyright reform. In reality, the two have as much in common as Australian rules football does to ice hockey.

[...]

Second, in claim designed to appeal to Canadian Heritage, it describes the implementation of WIPO in Canada as "WIPO-Lite", questioning whether the bill will be effective and allow Canada to "implement its international treaty obligations." We should be clear: Bill C-60's provisions (particularly the anti-circumvention provisions) are absolutely WIPO compliant.

[...]

Third, there is the absurd claim (designed to appeal to Industry Canada) that Canadian copyright laws have hamstrung online music sales. CRIA claims that "digital sales in this country run at one-half of one percent of US levels, but should be in the 12 to 15 percent range given relative broadband penetration in the two countries."

We should again be absolutely clear: Canadian online music sales have nothing to do with Canadian copyright legislation or copyright reform.

Read the whole thing
.
Comments (0) + TrackBacks (0) | Category: Laws and Regulations
September 5, 2005
An Australian federal court has ruled that the Sharman companies responsible for the filesharing software KaZaA "authorized," and are therefore liable for, copyright infringement by the people who use the software. Further, the court has ordered Sharman to modify the software to help prevent infringement. And that means copyright holders will be involved on an ongoing basis, providing lists of material to be filtered from searches.
Australian copyright expert Kim Weatherall has extensive analysis. Writes Weatherall:


Given the experience over in the US in the Napster litigation, where similar attempts by a trial judge led to much ongoing disputation about the form of orders that only went away when the litigation collapsed under its own weight, I'm surprised that any judge would want to get into this.

[...]

In my view, it was always going to be the case that Kazaa itself went down, on the kinds of facts that we see in this case. What I was hoping was that the judge would find a way to frame a rule so that it caught 'bad actors' without generally chilling innovation.

The court has not done that. The court has caught the bad actor but provided no guidelines for the good actor.

[...]

In splitting the baby, and trying to get into technological design, I fear that the judge has let himself in for a helluva fight. And it's not like he didn't know that: he saw the litigation as it went on. I fear the dramas will continue as parties fight over orders. We are back in Napster territory again.

One quote from the decision that's making the rounds in many a
mainstream media piece
:

"It seems that Kazaa users are predominately young people, the effect of [Kazaa's] web page [with the slogan, 'Join the Revolution'] would be to encourage visitors to think it 'cool' to defy the record companies by ignoring constraints."

In other words, it's not cool to make copyright infringement sound cool.
KaZaA has announced that it will appeal the ruling.
Update (September 8): The discussion continues @ Madisonian Theory, Freedom to Tinker, and (of course) Weatherall's Law.
Comments (2) + TrackBacks (0) | Category: Laws and Regulations
September 2, 2005
What's that, you ask? Evidently, it's when you ignore the terms written on the side of Lexmark printer cartridge box, refilling the cartridge with ink even when the company has designated it "single use only." According to the Ninth Circuit ruling [PDF] this week in ACRA v. Lexmark, opening the package means you agree to Lexmark's wishes. And if you break that agreement, you could face claims under contract and patent law.
As Fred von Lohmann explains it, it's sort of like when you buy those fancy Gillette Sensor razors, then purchase cheap replacement razor heads -- except that a court has ruled that if the package says "single use," then by opening it you've agreed you can't have any cheap replacements (but you can buy another Gillette "single use" razor). And that means the company that makes the replacement heads is out of luck, too.
Writes Fred:


[The strategy here is] a variant on the "shrinkwrap license" that used to appear plastered on software. Lexmark is bringing this practice to the world of patented goods. If you step outside the bounds of the "contract" (by giving your spent cartridge to a remanufacturer), you're suddenly a patent infringer. More importantly, Lexmark can sue cartridge remanufacturers for "inducing" patent infringement by making and selling refills.

Yes, Lexmark is the company that already
tried and failed
to control the printer cartridge after-market using the Digital Millennium Copyright Act (DMCA). Contract and patent law are clearly proving more amenable. The question is, how will the ruling impact the way companies do business in the future? Asks Fred:

Will patent owners exploit this decision as an opportunity to impose over-reaching restrictions on formerly permitted post-sale uses, repairs, modifications, and resale? Will consumers soon confront "single use only, not for resale" notices on more and more products? Will innovators stumble over labels announcing "modifications prohibited"?

Obviously, we can't know yet. But the danger is there.
Via trackbacks to my earlier post on the decision in the case formerly known as Blizzard v. BnetD, here are three more posts offering reactions to the Lexmark ruling:



Michael Madison: EULA Developments: "In the contracts arena, consumer advocates won the UCITA battle but are losing the ProCD war. (And they're losing it on the authority of the patent law experts at the Federal Circuit!) What remains of a meaningful 'assent' requirement is slowly, but surely, disappearing altogether."

Mark McKenna: Blizzard and Arizona Cartridge: "I'm not sure I agree that, as a general rule, it would be okay to contract away all the protection of copyright law as long as consumers clearly understood that."

Lauren Gelman: The Problem of Online Contracts: "But this wouldn't really be an issue except for the fact that companies are purposely making contracts difficult to find and read to bind users to terms they ordinarily would disagree with...What is the appropriate scope of online contracts? Should the fact that we know that users don't read them (or can't understand them) inform the scope of what we allow the contracts to bind?"

Update (Sept. 5):
Dennis Crouch weighs in
:

Commentary:

1. For me, the interesting part of this opinion is that restrictions on alienation (resale/repair) of consumer goods are generally not enforceable unless the good in question is patented.

2. In the wake of this and other cases, pundits are predicting that we will be seeing more "shrink-wrap" licenses restricting repair and modification attached to products that might need repair or modification.

3. If you plan to take such an action, be sure that your product is patented. (Query — will a design patent be sufficient?)

Comments (75) + TrackBacks (0) | Category: Laws and Regulations
September 1, 2005
Just last week the StorageTek decision had copyfighters everywhere rejoicing that companies can't use the Digital Millennium Copyright Act (DMCA) to bar third-party repairs. Sadly, the same can't be said about third-party innovation.
Today the Eighth Circuit Court of Appeals in St. Louis, MO, issued a terrible decision [PDF] in Blizzard v. BnetD, the case in which three open-source software programmers are being sued by a videogame company because they created a program to improve and extend the gaming experience for people who legitimately purchased the games. In short, the court ruled that the DMCA prohibits the reverse engineering needed to create the program and that "click-wrap" and "browse-wrap" licenses are enforceable to prevent reverse engineering.
As EFF's press release explains, the program, called BnetD, allowed people who own Blizzard videogames to set up their own multiplayer games on the Internet and enjoy dozens of additional features instead of being locked into Blizzard's proprietary Battle.net game service. The programmers reverse-engineered Battle.net to make their product work with the service, not to violate copyright. The DMCA, which is supposed to protect copyright without harming innovation, has a clause specifically exempting reverse engineering. But as today's ruling proves, it's far too narrow and weak to protect third-party innovators.
A few weeks ago over at the Picker MobBlog, Julie Cohen observed that while the DMCA may be a failure at controlling the "darknet," industry players find it useful for other purposes -- like "marginaliz[ing] the open source movement (at least in the consumer market) by erecting insuperable obstacles to the development of interoperable entertainment platforms."
Prescient, no?
People should be able to choose where, when, and how they want to use the products they buy. The DMCA gives Blizzard the ability to force people to use their servers whether they want to or not. But copyright law was meant to spur competition and creativity, not crush it. It's time for reform.
Comments (1) + TrackBacks (0) | Category: Laws and Regulations
August 31, 2005
Most of us, particularly in the high tech biz, sign agreements regarding intellectual property with our employers. Simple versions of these agreements state that whatever the employee develops that is related to the company's business is assumed to be company IP. More restrictive agreements may lay claim to anything developed on company time or equipment. Since this includes email discussions, such a clause can be far-reaching.
Now, according to Ed Frauenheim on CNET, Microsoft is advancing a theory in its fight with Google over Kai-Fu Lee that could give these IP agreements - even lenient ones - the force of non-compete agreements. The argument, which MSFT didn't invent but is using, is called "inevitable disclosure." The basic idea is that you can't avoid spilling some of what you know in your job, and that's going to mean that IP you agreed was the property of a former employer gets illegally transferred to the new employer. If you accept the argument that this is inevitable then you may also find yourself accepting the argument that the employee should not be allowed to work for the competitor because doing so would always result in impermissable IP transfer. Thus, the IP agreement becomes a non-compete.
In the high-tech business - which is rife with job-hopping, IP agreements, and a rapidly changing competitive landscape - this doctrine could be dangerous if it became widely accepted. The CNET story reports that California courts have rejected the doctrine but that it has been "upheld" in Federal court.
CA's rejection came in Schlage Lock Company v. Whyte and according to that Findlaw article, the relevant Federal case is PepsiCo., Inc. v. Redmond (7th Cir. 1995). In the PepsicCo case, the allegation was upheld that Mr. Redmond had access to relevant competitive trade secrets; in the Google case, Mr. Lee is claiming that he didn't have access to MSFT's search secrets. He and Google may prevail on those grounds; however, prevailing at trial is a far cry from not getting sued in the first place, which is how things ought to be, absent specific evidence of wrongdoing.
Comments (5) + TrackBacks (0) | Category: Laws and Regulations
August 26, 2005
Kim Weatherall provides terrific one-stop shopping for people following the deliberations in Australia over how the country will implement the anti-circumvention provisions required under the US-Australia Free Trade Agreement (FTA):


Ever since the FTA was signed off last year, and particularly since the whole fair use inquiry started, the copyright-obsessed have been wondering - when will the anti-circumvention laws be drafted, and how. Australia has until 1 Jan 2007 to bring into effect the anti-circumvention laws required by Article 17.4.7 of the FTA.

Anti-circumvention laws are the ones which make it illegal to 'circumvent' technological measures used by copyright owners to prevent infringement of copyright (although even that definition is controversial at the moment!). The most notorious example in the world is the US DMCA. Article 17.4.7 of the Australian FTA is modelled on the US DMCA.

There's a formal inquiry on the issue, with
comments due
by October 7, 2005 -- just over a month away.
Weatherall, associate director of the Intellectual Property Research Institute of Australia and a lecturer at Melbourne University, also helpfully provides her own primer on the "state of play" in Australia regarding digital copyright issues.
(Via Danny O'Brien @ miniLinks.)
Comments (0) + TrackBacks (0) | Category: Laws and Regulations
August 24, 2005
Hurray! Justice delayed ends up being justice rendered. Over a year ago, StorageTek managed to convince a district court in Boston to misuse standard copyright law and the DMCA anticompetitively and shut down an independent service vendor who offered repair and maintenance on StorageTek machines. (By doing so, StorageTek was able to leverage the vast majority of service contracts on its library units for itself.)
Today, the Federal Circuit Court of Appeals reversed [PDF] the trial court's order, holding that third parties can lawfully repair and maintain another company's software under Section 117 of the Copyright Act and, more importantly, that the DMCA cannot be used to sue such vendors when the repair and maintanence itself doesn't violate any rights under copyright law. The decision follows up on the Court's previous vindication of Skylink in its DMCA case against Chamberlain over garage door openers.
Here are some of the choice quotes from the opinion:
Comments (2) + TrackBacks (0) | Category: Laws and Regulations
...or so prays Robert X. Cringely's latest column. In it he paints a bleak picture of everyone's favorite sock puppet Orrin Hatch using a last-minute "hearing" to push through a piece of highly favoritist legislation. Fortunately, it seems like Hatch didn't quite succeed, yet.
Unfortunately, Cringely's attempt to discuss IP law is overgeneralized to the point of wrongness (patents don't protect ideas, they protect inventions). His basic thrust - you and I aren't being helped by attempts to reform patents - seems correct. He asserts that the majority of patents are issued to "smaller companies" (here he means smaller than Microsoft, which is a pretty big list) and individual. Is that true? Given the patenting engines run by IBM, HP, MSFT and not to mention the pharma/bio companies it seems like this may no longer be true. Cringely admits that he knows a number of individual inventors so this may just be his personal experience bias.
He also notes that the switch to first-to-file isn't really the problem with the US patent system, and goes on to list a number of problems implicit in the proposed "reform." Regardless of the details I think there is general agreement outside of the big patent-holding companies that this is a bad bill. Let's just hope Congress can actually manage to focus on the real problems with patents and not be distracted by this kind of boondoggle.
Comments (7) + TrackBacks (0) | Category: Laws and Regulations
August 19, 2005
The Picker MobBlog about the failure of the DMCA to impact the "darknet" -- that is, to achieve its ostensible aim -- has officially ended, but it only takes one smart respondent to wander past the gates. Check out where Wendy Gordon arrives today:


[Both Fred von Lohmann's] paper and this blog have been concerned with the next question to arise: once we assess the (in)efficacy of the DMCA in doing what it was supposed to do, what are the costs to be weighed against the alleged benefit? ...

To pull this all together: What we've been calling the "retail" level is really the level of the lawful user. As several posters have pointed out, the DMCA doesn't stop unlawful copying by those people -- they'd obey the law anyway. For them, what the DMCA does is stop fair uses, and impose extra costs (and contracts) on the use of material that might otherwise be lawfully and freely available. So the DMCA can be seen as a law that hurts the lawful users, to stop the unlawful ones.

In turn, that reminds us of why the question Fred raises is so important: for what purported benefit does the DMCA sacrifice the lawful use of information?

The entire discussion is available
here
..
Update: You might also enjoy some Picker MobBlog metablogging by Derek Slater, who is nothing if not persistent in seeking the middle ground in the copyfight.
Update #2: "Smart cow" reference explained here.
Comments (0) + TrackBacks (0) | Category: Laws and Regulations
August 17, 2005
Courtesy of Ren Bucholz:


Intellectual property is important, but the appropriate intellectual-property regime for a developing country is different from that for an advanced industrial country. The TRIPS scheme failed to recognize this. In fact, intellectual property should never have been included in a trade agreement in the first place, at least partly because its regulation is demonstrably beyond the competency of trade negotiators.

That's
Joseph Stiglitz
, Nobel laureate and former Chief Economist at the World Bank, in an
article
on the
role of intellectual property in the developing world
.
Comments (0) + TrackBacks (0) | Category: Laws and Regulations
August 15, 2005
Over at the afore-mentioned Picker MobBlog, Julie Cohen counters Fred von Lohmann's argument that the DMCA is a failure at fighting the "darknet," arguing, among other things, that it's effective for influencing the kinds of technologies engineers create and keeping open source out of the mainstream (Cohen: Brilliant Advocacy; Incomplete Analysis):


[It's] quite possible to conclude that, from the industry's perspective, the fact that the DMCA was put in place while the technologies were still in their infancy is a feature, not a bug. I read the statute as intended in part (by its industry advocates, not by Congress) to establish a set of engineering incentives for new products and services, as to which consumers have no settled expectations, and to marginalize the open source movement (at least in the consumer market) by erecting insuperable obstacles to the development of interoperable entertainment platforms. Again, I think it's way too early to opine confidently that the statute isn't working toward these ends.

Fred
responds
:

Here, I think Julie points us in the right direction. The legal regulation of TPMs [DRM] continues to pay one very large dividend to rightsholders, regardless of the Darknet: anti-circumvention regulation constrains innovation and competition in the technology marketplace, thereby ensuring, in the words of one entertainment industry lawyer, a "well-mannered marketplace."

Thanks to the DMCA, content owners deploying content with TPMs enjoy an important new "exclusive right"—the right to demand that technology vendors enter a licensing arrangement before they can build a device that can access or copy the content in question.

Comments (0) + TrackBacks (0) | Category: Laws and Regulations
August 11, 2005
According to Paul Festa at CNET, the US Copyright Office is soliciting comments on a proposal to create a Web service for prospective copyright owners that would support only Internet Explorer (IE). I just don't have the energy for the level of sarcastic commentary this really deserves. As a usability professional and a Web designer I sympathize with the problems of multiple browsers and incompatible levels of functionality. But I can't conceive of a reason for the national government not to produce a system that uses the basic, commonly supported technologies that would enable a wide variety of accesses.
Apparently they're pointing the finger at the underlying implementation technology, which some sort of Siebel software. Seems like a pretty poor excuse to me.
Comments (1) + TrackBacks (0) | Category: Laws and Regulations
In this case the dumb idea is "claim any IP use we don't like is a DMCA violation." It's been a while since we've seen one of these stories and the latest one is likely another tempest in a teapot. But here goes:
Kristen Philipkoski has a story on WIRED about Jose Avila. What makes Avila typical is that he's a creative software development guy who had to move around for job reasons and at the moment is stuck paying two rents. What makes him atypical is that he's responded to this situation by creating furniture for himself entirely out of FedEx boxes - they're sturdy, you see. Avila has an architecture background and he created a Web site (fedexfurniture.com) to document his process and results.
For some reason, this upset FedEx and their lawyers insisted he take down the site, claiming that the site infringed on its trademark and copyright. In specific, they claimed DMCA violations. Say what? Avila is being represented by lawyers from the Stanford Law School Center for Internet and Society who pointed out that FedEx's claims really appear to be about trademark infringement and conversion (link courtesy of Philipkoski's article) neither of which are coverd by the DMCA.
As of this writing the site is back up and FedEx's next move is unclear.
Comments (2) + TrackBacks (0) | Category: Laws and Regulations
August 8, 2005
As Cardozo law professor Susan Crawford recently noted, there are a lot of "acrimonious acronyms" in the battle over the future of the Internet. One of the most dangerous: the Communications Assistance to Law Enforcement Act, better known as CALEA.
Back in the Clinton era, the FBI asked for a law to force all telecommunications companies to build backdoors into their networks for easy government spying. As part of the desperate Capitol Hill horse-trading before CALEA was passed, privacy advocates won a concession: the new law would not apply to providers of information services such as email and Internet access. But as of Friday, that's no longer the case. The Federal Communications Commission (FCC) has issued an advisory stating that it has granted the FBI's request to expand the scope of CALEA to include Internet broadband providers and certain Voice-over-IP (VoIP) providers.
So what does this mean in practical terms? It means the government will be asking broadband providers -- as well as companies that manufacture devices used for broadband communications -- to build insecure backdoors into their networks, imperiling the privacy and security of citizens on the Internet. It also means that technological innovation will be hobbled as companies involved in broadband are forced to redesign their products to meet government specs.
This is bad news on multiple levels. "Expanding CALEA to the Internet is contrary to the statute and is a fundamentally flawed public policy," says Kurt Opsahl in EFF's press release. "This misguided tech mandate endangers the privacy of innocent people, stifles innovation, and risks the functionality of the Internet as a forum for free and open expression."
And the government isn't stopping there. The Department of Justice (DOJ) is asking airlines to build similar backdoors into the phone and data networks on airplanes. EFF and the Center for Democracy and Technology (CDT) last week submitted joint comments [PDF] with the FCC to oppose this unprecedented, sweeping new technology design mandate and anticipatory wiretapping system.
As the press release points out, the proposal to expand CALEA to airline broadband illustrates the fallacy of law enforcement's rationale for its CALEA request. To avoid the statute's carefully crafted compromise -- the total exclusion of information services from the CALEA's reach -- the DOJ argues that CALEA covers broadband services because they have "substantially replaced" the local telephone exchange. But airplane communications have hardly "substantially replaced" local telephone services. This request is about opening the door for CALEA to cover just about anything.
EFF's CALEA FAQ gives it to you short and not-so-sweet:


Q: "Is the FBI trying to dictate how the Internet should be engineered to permit whatever level of surveillance the FBI deems necessary?"

A: "Yes. What the FBI is really asking for is a massive overhaul of how the Internet works to make it easier for federal agents to listen in on people's digital conversations. EFF believes that law enforcement should not be allowed to have veto power over proposed innovations to the Internet in order to make spying easier. In addition, federal agencies should not force the broadband industry -- and by extension, its consumers -- to bear the considerable costs of purchasing and implementing surveillance-ready network technologies simply because it suits the government's needs."

In other words, the government not only wants service providers to make your private communications easily open to government surveillance, it also wants the providers -- and therefore you, the customer -- to pay for it.
For more on the FCC and CALEA, check out FCC Schizo on DSL, Wiretapping, Justice Department Effort to Eavesdrop on Airline Passengers Challenged, and Professor Crawford's No Reason for Optimism.
Comments (4) + TrackBacks (0) | Category: Laws and Regulations
August 4, 2005
Stanford CIS Excecutive Director Jennifer Granick is the talented criminal law attorney who has been helping Michael Lynn sort out what to do in the face of legal threats over his BlackHat conference presentation about problems with Cisco's security. In the second post in a series on "Ciscogate," Granick picks through the grab bag of legal claims in the Cisco/ISS complaint [PDF], giving her take on the legitimacy of each claim. The result is an educational look at a range of legal tools that can be leveraged to silence people: copyright law, trade secret law, end user license agreements (EULAs).
Here, Granick makes short work of the copyright claims:


You'll remember that I wrote yesterday that ISS claimed copyright in the slides Mike used on Wednesday morning. I hadn't seen the original ISS slides, but I imagined that they looked different but had similar bullet points or words. This wasn't very interesting to me. I would argue that the bullet points were unoriginal and not deserving of much copyright protection, or that it was fair use, or that Mike jointly retained the copyright with ISS, but none of this is particularly fun. The second copyright claim was Cisco's in the decompiled code. Certainly Cisco has copyright in the source code, and I suppose in the binary, too, and therefore it probably has copyright in the machine code as well. But Mike only used little edited snippets of the machine code to illustrate his points about how he found the IOS vulnerability and why it existed. This was classic fair use, something important to defend, but only kind of fun, if only because it was so damn obviously permissible.

The two posts are worth the read in full, especially for those curious about the legal paths available to people like Lynn who have information they believe they
must
share with the public:
Previous Copyfight coverage:
Hammers and Mercury Again
Also worth the read: Seth Finkelstein's Jennifer Granick on Defending Mike Lynn (Cisco/ISS router disclosures)
Comments (0) + TrackBacks (0) | Category: Laws and Regulations
Comments (8) + TrackBacks (0) | Category: Laws and Regulations
Comments (0) + TrackBacks (0) | Category: Laws and Regulations
August 2, 2005
Susan Crawford provides a short history of "acrimonious acronyms" in the copyfight -- bad laws like the notorious "Hollings bill" (or CBDTPA) -- and proposes adding another to the list: the "Broadband Investment and Consumer Choice Act" (or BICCA):


Indirectly, [BICCA] aims to do the same thing that SSSCA, CBDTPA, and the [Broadcast Flag] tried to do. ...The whole point of BICCA is that it dismantles any interconnection obligations for broadband providers. These obligations go upwards -- so there's no requirement to allow all applications or content to be permitted or carried on the network. And they also go downwards -- so there's no requirement to allow all user devices to be attached to the network.

Unauthorized devices (such as untrustworthy PCs) would quickly become very unattractive to users. What's the point of owning something that isn't authorized to connect to any broadband network?

The missing link here is, of course, the incentive of the broadband providers to allow only authorized devices to connect to their networks. Why would they want to frustrate their customers? Well, if the only way they can get access to really great big media content (the kind of thing they think consumers really want) is to make deals with content companies to have "mini-Hollings" terms of service, I bet they'd do it. And law enforcement would like to have a regime of locatable, authorized devices in place as well. Gradually, incrementally, the world of "authorized devices" might narrow.

Public Knowledge has been taking the initiative, post-
Brand X
, on getting people up-to-speed on why they should support network neutrality. For much more on the issues at stake, check out PK's
Broadband Policy
page.
Comments (2) + TrackBacks (0) | Category: Laws and Regulations
July 26, 2005
In what I read as a bizarre decision (can you say "Dodge!" boys and girls) a three-judge panel has issued a decision denying plaintiffs satisfaction in Nitke v Ashcroft. Lots of folk we know are involved in this case and have links:
Wendy Seltzer has the (PDF) decision online. Seth Finkelstein (serving as an expert witness in the case) has a page of resources. The best summary from the plaintiff side is John Wirenius' LiveJournal entry. (Wirenius is one of the lawyers on the case.) There's also an AP story (here on Newsday.com)
As best I can parse it, the judges agreed that the CDA (the law being challenged in the case) was in fact chilling speech that ought to be protected. However, since Nitke et al couldn't prove how much speech was being chilled, the judges ruled that she hadn't "met the burden of proof." As Wirenius notes, the judges set an impossibly high bar and then offered no guidance on how plaintiffs might meet it. Nitke has said she plans to appeal.
I can't fathom the kind of metric I would use to measure a "total amount" of chilled speech. How many people are intimidated into silence? Number of images not photographed? Size of Web sites never built? Megabytes of p0rn downloaded in secret? Someone help me out here.
Comments (0) + TrackBacks (0) | Category: Laws and Regulations
July 25, 2005
The NYTimes is reporting that Sony BMG is taking a page from MS's playbook and is near to a settlement with NY Attorney General Eliot Spitzer's office over the radio payola scandal. If things pan out as rumored, Sony BMG will actually be forced both to admit misconduct and to change its practices. I am so not holding my breath; the Cartel will just adapt slightly and nothing overall will change.
UPDATE: Reuters is now reporting the settlement has in fact gone through. Sony BMG agreed to pay USD10 million. Bloomberg reports that Sony BMG will cop to "improper conduct" and avoid prosecution. No word on whether the other three big companies Spitzer went after (Vivendi Universal, EMI and Warner) will also cop.
Comments (0) + TrackBacks (0) | Category: Laws and Regulations
July 20, 2005
Anne Broache reports for CNET on a panel discussion pitting the likes of EFF's Fred von Lohmann against the likes of Don Verrilli, one of those who argued the case on behalf of MGM. Von Lohmann seems to want Congress to legislate a new "bright line" that would clearly establish clear protection for inventors and innovators. An admirable goal, but considering how godawful most of the IP-related legislation emerging from Congress has been in the past 10 years I'd class this as a foolish wish.
Congress doesn't seem inclined to act in any case, which means we're likely going to have to go back to a series of lower-court cases and appeals to try and establish what Grokster's "intention" standard means. Even if we got a bright line, that doesn't mean it would necessarily be a better or more sensible situation (see last fall's "Do not stare into bright line with your OTHER eye").
Comments (1) + TrackBacks (0) | Category: Laws and Regulations
July 14, 2005
After a two-year battle, the Cartel have won the right to make Australians put their fingers in their ears and sing "la la la" very loudly. That is, according to ZDnet Australia, a judge has ruled that it's against the law to merely link to sites that host files that might be considered infringing. Oh, and the ISP is also in trouble, as it's also against the law to host a site that has links to a site that hosts... well, you get the idea. Using this "logic" I see no reason why it wouldn't also be illegal to write a story about an ISP that hosts a site that has links to a site that...
I expect ZDNet should be getting a cease-and-desist order any day now, and Copyfight can expect one not long thereafter, because once it's illegal to write about it, how long can irresponsible criminals like myself be allowed to discuss news stories about ISPs that host sites that have links to sites that... oh, never mind.
Am I the only one who thinks this is absurd? By the way, the original target of this ire is mp3s4free, which appears to be either severely slashdotted or actually down at the moment. The court order as reported by ZDNet was for the defendants to pay court costs, not for a site shutdown nor payment of fines/penalties.
Comments (9) + TrackBacks (0) | Category: Laws and Regulations
July 12, 2005
Back in November of last year I noted a court case in which saved Web pages from the Internet Archive (informally the Wayback Machine) was used as evidence. At the time I expressed surprise at the judge's ready acceptance of the evidence and noted that this is an extremely murky and untried legal area.
Now, if the report in the NJ Star Ledger is correct, we may see some litigation of a few of the issues raised by an archive of this sort and its involvement in copyright and court proceedings.
As best I understand it, what seems to be happening is the operators of the Wayback Machine are themselves being sued. Geist pointed to a Geocities page for a copy of the actual complaint, but it was 404 when I went to look.
What Kevin Coughlin's story says is that Healthcare Advocates is suing Wayback because the operators of Wayback failed to block access to certain archived materials during a 2003 trade secrets dispute. According to the complaint, the opposing counsel at the time obtained pages from the Wayback Machine. One issue is how those pages were obtained - did they come from normal searching or from some kind of "hacking?"
Another issue is the copyrights of the pages - if the pages were copyrighted by Healthcare Advocates, then what was Wayback doing with copies of them in the first place? And why was it serving up copies of material it didn't own the copyrights to? And were opposing counsel engaged in knowingly obtaining by extra-judicial means material they knew was supposed to be protected by IP laws? And does the Internet Archive have responsibility in part due to what it apparently admits were broken "blocking procedures"? (My instinctive guess is that their spider wasn't properly obeying robot exclusion directives.)
Kurt Opsahl, staff attorney for the EFF, is quoted as opining that the doctrine of fair use generally allows the gathering of copyrighted materials as evidence in trade secret cases. In which case, the whole thing may get chucked out quickly and no legal precedents will emerge. But I remain convinced that this is the barest tip of a huge legal iceberg that is going to crash into the business of search engines and other 'net archives, soon. Maybe not this specific case, but the issues I pointed to last year still remain completely unresolved and in the absence of guiding legislation parties wishing to establish principles have little choice except to litigate their claims and hope for good precedents.
Comments (12) + TrackBacks (0) | Category: Laws and Regulations
July 9, 2005
Comments (1) + TrackBacks (0) | Category: Laws and Regulations
July 8, 2005
The European Commission has been reviewing various ideas for collective management of digital intellectual property rights across the EU. The current situation is a total mess, with each of the EU's 25 members having varying rules and regulations. Licensing a single work for use across Europe becomes a trial for even the most honest and dedicated.
Now, as MarketWatch reports, the EU is looking to take a first step towards sorting out the mess by proposing a single rights sytem for online music. If this gets implemented, one immediate beneficiary should be musicians, who would only have to register (and pay) once to get a copyright instead of going through the process 25 times. Another obvious beneficiary would be online music services, which would have a single source they can go to when they want to license music for use or for offer on their services.
Comments (5) + TrackBacks (0) | Category: Laws and Regulations
July 6, 2005
Big news. As reported by the BBC, the European Parliament has voted down the Computer-Implemented Inventions Directive, a law that would have given broad authority to the European Patent Office to start issuing US-style software patents in the EU. Rejection of this law is a huge, huge victory for innovation.
In particular, it's great to see the European Parliament realize that while software patents can spur some incremental innovation amongst coders, they often also inhibit wide adoption of new technologies, entry of start-ups into new markets, and the essential lifeblood of any network -- interoperability of programs and data. Kudos to the MEPs for standing strong on this issue in the wake of intense pressure to maximize patent protection at the expense of competition and universal access to knowledge. Kudos also to FFII, FSF, and all the other organizations that worked so hard to shed light on the true effects this misguided law could have.
A caveat: This vote doesn't outlaw software patents in the EU; it just doesn't officially sanction them. The European Patent Office will now have to decide on its own how to handle these issues, which should be interesting. Over the years, the EPO has granted some but not all software patents applied for, and has tended to do so on a haphazard basis. Hopefully, with such a resounding vote, it will curtail most if not all such grants. We'll see.
Comments (4) + TrackBacks (0) | Category: Laws and Regulations
July 1, 2005
The Economist calls the Grokster decision the "best available balance under current laws" between the claims of media and technology firms, but argues that in light of the ruling, copyright holders' monopoly grant should be scaled back from forever minus a day to the original 14 years:


Copyright was originally intended to encourage publication by granting publishers a temporary monopoly on works so they could earn a return on their investment. But the internet and new digital technologies have made the publication and distribution of works much easier and cheaper. Publishers should therefore need fewer, not more, property rights to protect their investment. Technology has tipped the balance in favour of the public domain.

A first, useful step would be a drastic reduction of copyright back to its original terms—14 years, renewable once. This should provide media firms plenty of chance to earn profits, and consumers plenty of opportunity to rip, mix, burn their back catalogues without breaking the law. The Supreme Court has somewhat reluctantly clipped the wings of copyright pirates; it is time for Congress to do the same to the copyright incumbents.

Comments (0) + TrackBacks (0) | Category: Laws and Regulations
I missed it Wednesday, but Marty Schwimmer has one of his great, deceptively simple posts that rewards the ponder: Test Your Skills Post-Grokster:


Client is computer and software vendor. It wishes to introduce its new computer featuring a CD-RW drive and MP3 management software with the advertising slogan: "Rip, Mix, Burn Your Own Custom Music CDs."

Client is a consumer electronics manufacturer. It invents a video recording device. It wishes to say in its advertising that its product allows the user to 'build a library' of his or her favorite shows.

Clients ask you if the advertising actively induces infringement.

Comments (6) + TrackBacks (0) | Category: Laws and Regulations
June 30, 2005
The always eloquent James Boyle continues his call for evidence-based, rather than faith-based, intellectual property policy in a Financial Times column on the proposed Software Patents Directive in Europe:


In the absence of further evidence, sound bites prevail. Proponents of the directive are left claiming that "stronger rights will mean more innovation." Opponents quote Bill Gates' 1991 words about the expansion of software patentability in the US: "If people had understood how patents would be granted when most of today's ideas were invented and had taken out patents, the industry would be at a complete standstill today."

There is, however, a very impressive empirical literature of the expansion of patentability on the US software industry that some European policy makers seem to have missed.

For example, Professor James Bessen and Robert Hunt of the Federal Reserve Bank found that the increase in the level of software patenting in the US was associated with a significant decline in investment in research and development by software companies. As more and more patents were granted, companies spent less on R&D. Correlation does not prove causation, as the authors appropriately caution. Nevertheless their conclusions are clear about the assumption that granting stronger property rights in software will stimulate innovation. "Our evidence suggests this assumption may be incorrect in the case of software patents. If, instead, the legal changes create patent thickets, the result might well be less innovation."

Another scenario where we need to see much more evidence and much less posturing:
WIPO meetings
.
Previous Copyfight coverage of Professor Boyle's quest for IP sanity: James Boyle on Copyright Stupidity, James Boyle: Public Information Wants to Be Free, and Judging IP Policy on Its Merits.
Comments (2) + TrackBacks (0) | Category: Laws and Regulations
Many people have been speculating lately that BitTorrent could be the next "'ster" -- that is, a technology under Grokster where the people responsible could be interpreted as inducing infringement. The potential smoking gun: a parody techno-activist's manifesto written by Bram Cohen in 1999. Ernie Miller, who's been all over the story, has the latest:


Today, Bram has added the following text to his agenda:



[This was written in late 1999, and is a parody of a cypherpunk's manifesto, which struck me as very dishonest manifesto claiming to solely be concerned about privacy. This screed is written in the exaggerated voice of a 'prototypical' cypherpunk, making much more direct declarations of his intent.] [emphasis, links in original]



Good answer. Hopefully it'll be enough to convince a judge should a lawsuit be launched.

Pretty scary.
More, from Katie Dean and Kevin Poulsen @ Wired, here.
Comments (0) + TrackBacks (0) | Category: Laws and Regulations
June 27, 2005
If you're choking on data smog in the aftermath of this morning's ruling in Grokster, Eric Goldman has a pleasingly short, readable round-up of blog commentary. Yes, there's more to come, but this makes for a pleasant breather.
Comments (0) + TrackBacks (0) | Category: Laws and Regulations
Comments (1) + TrackBacks (0) | Category: Laws and Regulations
This was Fred von Lohmann's thinking before the Grokster ruling. Here's Fred's thinking now:


Let's measure today's opinion against the chief issues mentioned in the "Grokster Reader's Guide" last week.

It's not About P2P: It's still not about P2P. Whether or not today's ruling unleashes new litigation against innovators, it will have no effect on the tens of millions of Americans who continue to use P2P file-sharing software, nor will it deter off-shore programmers living beyond the reach of US copyright laws. Hilary Rosen is right: giving music fans a compelling legitimate alternative, whether through collective licensing or simply competing with free, is the only solution.

No Matter What, We've Won: There is reason to celebrate in today's ruling. It could have been much worse. As many have noted, the Court rejected many of the more extreme positions that the entertainment industry argued for in the courts below. As discussed below, the Court left intact several important legal bulwarks for innovators. While the Court didn't shore them up, it also didn't tear them down.

Main Event #1: Sony Betamax. The Supreme Court left the Betamax defense intact by essentially refusing to say anything about it, although the sniping between the two concurrences suggests that a future battle may be coming. Neither side can declare total victory on this score and future cases are probably inevitable (especially where well-advised companies use today's decision as a roadmap for avoiding any hint of inducement).

Main Event #2: Vicarious Liability. The Court chose to punt on this issue, choosing to base its decision on inducement instead of addressing the entertainment industry's "you could have designed it differently" theory of vicarious liability. The Court's exposition of inducement, however, suggests that it would be hostile to any theory that imposed a free-floating obligation to redesign (without any evidence of inducement) on technologists. That's good news.

Main Event #3: Inducement. The Court conjured a new form of indirect copyright liability, importing inducement from patent law. Lawyers will be reading the tea leaves here for years to come, trying to divine the precise boundaries of this new form of copyright liability (and, contrary to what the patent lawyers will tell you, patent precedents don't resolve all the questions). The opinion suggests that copyright plaintiffs must show some overt act of inducement; the design and distribution (along with the usual incidents of distribution) of a product, by itself, are not enough. But the Court's opinion may lead lower courts to conclude that once you find an overt act, however small, virtually everything else becomes relevant to divine your "intent." That would be a bonanza for entertainment lawyers eager to foist huge legal costs on defendants. Reminiscent, in some ways, of the securities class actions that have bedeviled high tech companies for years.



More about the details of the Court's inducement theory soon.



Comments (0) + TrackBacks (0) | Category: Laws and Regulations
Ernie Miller provides notes from the MPAA/RIAA press conference on the Grokster ruling: "What the court is doing is setting a commonsense standard. If you're Apple, you're fine. If you're Grokster and StreamCast, it is clear from any number of things that they are inducing, you're not going to be fine. We don't think it will be difficult to determine what is an illegitimate or legitimate business."
Comments (1) + TrackBacks (0) | Category: Laws and Regulations
Comments (0) + TrackBacks (0) | Category: Laws and Regulations
Cardozo law professor Susan Crawford, in a post entitled, "A Balanced View":


Today's Grokster opinion is a victory for content AND for technology. I was afraid that Sony would be undermined -- and it wasn't. The content guys were afraid that they wouldn't be able to go after bad guys -- and they've been given ammunition. What we've got is an opinion that is balanced and middle-of-the-road. It leaves Sony's "substantial noninfringing use" standard alone (yes, the concurring Justices snipe back and forth about what that standard means, but that doesn't matter), it doesn't adopt any formless Aimster balancing test, and it says strongly that you can't impute intent to technology. A good day for innovation. And a good day for Congressional staff, who won't have to deal with some request for Induce legislation -- we're done.

Over @ the
SCOTUS Blog forum
, C.E. Petit disagrees:

Professor Crawford argues that Grokster was a "balanced" opinion. In the sense that Grokster pretty much leaves Sony alone, I agree. In the sense that technology itself can continue to advance—it's just business plans that misuse technology that are suspect—I agree.

I don't agree, though, that the end result is "balanced," or that Aimster establishes a "formless balancing text." I think what the Court did here was largely to evade the Sony test's theoretical foundation with two limiting devices.

Seth Finkelstein
, in the
comments
below: "It's not so much 'balanced' so much as 'buffeted by conflicting forces' -- not at all the same thing! :-) "
Comments (2) + TrackBacks (0) | Category: Laws and Regulations
EFF has now issued a press release on the ruling; here, the meat:


Today the Supreme Court issued a ruling that could impede makers of all kinds of technologies with expensive lawsuits. The long-awaited decision in MGM v. Grokster states that P2P software manufacturers can be held liable for the infringing activities of people who use their software. This decision relies on a new theory of copyright liability that measures whether manufacturers created their wares with the "intent" of inducing consumers to infringe. It means that inventors and entrepreneurs will not only bear the costs of bringing new products to market, but also the costs of lawsuits if consumers start using their products for illegal purposes.

"Today the Supreme Court has unleashed a new era of legal uncertainty on America's innovators," said Fred von Lohmann, EFF's senior intellectual property attorney. "The newly announced inducement theory of copyright liability will fuel a new generation of entertainment industry lawsuits against technology companies. Perhaps more important, the threat of legal costs may lead technology companies to modify their products to please Hollywood instead of consumers."

The Supreme Court has also ordered the lower court to consider whether peer-to-peer companies Grokster and StreamCast can be held liable under the new standard. StreamCast is confident that it will pass muster under the new, multi-pronged test.

Comments (6) + TrackBacks (0) | Category: Laws and Regulations
Ernie Miller, blogging in tripletime, has notes from this morning's press conference with members of the Grokster and StreamCast defense teams & amici, many of whom admit they are still digesting the opinon. A common theme: relief that the Sony Betamax standard lives -- and disappointment that it's not clarified.
Ernie's paraphrase of CCIA President and CEO Edward Black's comments contains a memorable turn of phrase, "[If] you consider Sony an umbrella and shield, it is now full of holes."
Comments (0) + TrackBacks (0) | Category: Laws and Regulations
Here's the ruling itself [PDF], finding that "one who distributes a device with the object of promoting its use to infringe copyright, as shown by the clear expression or other affirmative steps taken to foster infringement, is liable for the resulting acts of infringement by third parties."
Much to absorb. Back with more soon.
A few key spots for watching the conversation unfold:


The Wall Street Journal Grokster Roundtable, where Ernie Miller argues that despite the "tough" treatment of Grokster and StreamCast, the ruling itself "may turn out to be a significant victory for technology providers in general."

The SCOTUS Blog forum, where C.E. Petit argues that the Court "evaded the biggest question: What is the limit of the Sony doctrine?"

Picker's MobBlog, where Douglas Lichtman opines that the movie studios et al. have a "hollow" victory, "MGM won on paper today, but my first reading of the opinion makes me wonder whether the victory will have any bite outside of this specific litigation. Intent-based standards, after all, are among the easiest to avoid. Just keep your message clear -- tell everyone that your technology is designed to facilitate only authorized exchange -- and you have no risk of accountability. This is not the standard I was hoping for."

Comments (6) + TrackBacks (0) | Category: Laws and Regulations
SCOTUS Blog brings the news that the Supreme Court has "ruled unanimously that developers of software violate federal copyright law when they provide computer users with the means to share music and movie files downloaded from the Internet."
More details -- including the ruling -- forthcoming.
Comments (5) + TrackBacks (0) | Category: Laws and Regulations
SCOTUS Blog reports on the Brand X case: "In a 6-3 ruling, the Court decided that cable operators offering high-speed Internet access have no legal duty to open their service to customers of all Internet service providers.
In the cable case, the Court upheld the decision of the Federal Communications Commission that broadband cable modem companies are exempt from mandatory common-carrier regulation. That, Thomas wrote, is a lawful interpretation of the Communications Act, and thus is due deference."
No link yet to the ruling itself...
It also looks to be a very sad day for the reporter's privilege: "The Supreme Court on Monday turned aside pleas by two reporters and a magazine urging the Justices to create, for the first time, a right not to be forced to reveal to the government their confidential news sources. The action means that, at least for the time being, the Constitution and federal common law do not recognize a 'reporter's privilege' of confidentiality. (The Court denied review in Miller v. U.S., 04-1507, Cooper and Time Magazine v. U.S., 04-1508.)"
Comments (2) + TrackBacks (0) | Category: Laws and Regulations
June 25, 2005
My EFF colleague and StreamCast lead counsel Fred von Lohmann gives his take on how to "read" the Supreme Court's ruling Monday in MGM v. Grokster (Grokster Reader's Guide):


It's not about P2P. The P2P genie is irreversibly out of the bottle, with the software already installed on hundreds of millions of computers and developers in countries beyond the reach of American laws. It's the rest of America's innovation sector that will be living with the Supreme Court's ruling. So, as you read what they have to say, ask how it will affect not just Apple, HP, and Intel, but also the next "genius in a garage," like Sling Media or the kids developing urban vehicular grid technology.

That's only the opener. As we are wont to say in the blogosphere,
read the whole thing
.
Comments (7) + TrackBacks (0) | Category: Laws and Regulations
June 24, 2005
Comments (1) + TrackBacks (0) | Category: Laws and Regulations
June 23, 2005
Siva Vaidhyanathan puts a bit more meat on the bones of the news that Grokster isn't coming down today, including pointing us to The Sony Paradox -- copyright guru Jessica Litman's exploration of how we got here and where we're going:


Ultimately Congress is likely to be asked to rewrite whatever standard the Court articulates in Grokster. Motion picture studios and recording companies will likely insist on a rule imposing liability on any business that profits from infringement. High tech companies will likely insist on limiting any expansion of liability to businesses that profit from unlicensed peer-to-peer file trading. Under pressure from those industries, Congress is unlikely to draw a new line of general application that differs significantly from the one drawn in Sony. Drawing a sensible and robust line of general application would require Congress to revisit copyright remedies at a fundamental level. Industry lobbyists, seeking quick fixes to meet their immediate needs, will have little interest in such a project. Congress, therefore, will probably do what it has done before: enact a narrow rule that purports to fix the problem but proves unhelpful within months of enactment because technology has morphed in unanticipated ways.

Siva will be writing a reaction piece for
Salon
after the ruling comes down,
just as he did post-Eldred
.
Update: Looks like we have a firm date of Monday for the ruling, provided there are no atypical carry-overs for reargument.

Comments (0) + TrackBacks (0) | Category: Laws and Regulations
Comments (0) | Category: Laws and Regulations
As this short note over @ SCOTUS Blog says, it has lined up some terrific participants for metablogging MGM v. Grokster when the ruling comes down -- including Derek Slater, who will also be posting for EFF at Deep Links. Another excellent spot to watch: the Picker MobBlog, where Randy Picker, Doug Lichtman, Lior Stahilevitz, Julie Cohen, Wendy Gordon, Jessica Litman, Lawrence Solum, and Phil Weiser will be weighing in.
Comments (0) + TrackBacks (0) | Category: Laws and Regulations
June 21, 2005
Richard Stallman has a great piece in the Guardian this week talking about the effects that software patents will have on the EU software industry, and in particular, Free/Open Source Software.
Especially effective are some examples he gives comparing software to other copyrighted works, such as a novel:
A novel and a modern complex programme have certain points in common: each is large and implements many ideas. Suppose patent law had been applied to novels in the 1800s; suppose states such as France had permitted the patenting of literary ideas. How would this have affected Hugo's writing? How would the effects of literary patents compare with the effects of literary copyright?

Consider the novel Les Misérables, written by Hugo. Because he wrote it, the copyright belonged only to him. He did not have to fear that some stranger could sue him for copyright infringement and win. That was impossible, because copyright covers only the details of a work of authorship, and only restricts copying. Hugo had not copied Les Misérables, so he was not in danger.

Patents work differently. They cover ideas - each patent is a monopoly on practising some idea, which is described in the patent itself.

Here's one example of a hypothetical literary patent:

Claim 1: a communication process that represents, in the mind of a reader, the concept of a character who has been in jail for a long time and becomes bitter towards society and humankind.

Claim 2: a communication process according to claim 1, wherein said character subsequently finds moral redemption through the kindness of another.

Claim 3: a communication process according to claims 1 and 2, wherein said character changes his name during the story.

If such a patent had existed in 1862 when Les Misérables was published, the novel would have infringed all three claims - all these things happened to Jean Valjean in the novel. Hugo could have been sued, and would have lost. The novel could have been prohibited - in effect, censored - by the patent holder.
Comments (0) + TrackBacks (0) | Category: Laws and Regulations
June 20, 2005
From Groklaw:


To me the best sign was that Paul Grewal (pronounced "gray wall") of Day Casebeer kept pounding on the law, while opposing counsel Stephan H. Rovak kept pounding on the table, summoning the dread spectres of piracy (the defendants all had legal copies of the Blizzard game software) and copyright violation (all copyright claims were dismissed with prejudice in the lower court).

Previous relevant Copyfight coverage is
just below
; an October 2004 IT Conversations podcast featuring
Ernie Miller
,
Seth Finkelstein
, and
Michael Madison
discussing the case is
here
.
Comments (0) + TrackBacks (0) | Category: Laws and Regulations
Last time we were waiting for news about the Grokster case, it was Cardozo law professor Susan Crawford who reminded us that there are other court battles that may have just as much, if not more, impact on the environment for innovation (It's Just As Important as Grokster). This time around, Declan McCullagh picks up the gauntlet, explaining why we should all be concerned about the outcome in Blizzard v. BnetD, the case in which open-source software developers are fighting for the freedom to reverse-engineer Blizzard video games in order to customize/extend the gamer experience:


The U.S. Supreme Court could release its decision on Monday in the much-anticipated Grokster case, which will determine whether file-swapping networks are legal to operate. Yet another, unrelated lawsuit before a federal appeals court taking place on the same day promises to be just as important.

The 8th Circuit Court of Appeals in St. Louis is set to hear arguments Monday in a case that may decide how the Digital Millennium Copyright Act, or DMCA, applies to computer software and the important practice of reverse engineering.

...Now that the case is before the 8th Circuit, the ideological divide highlighted in the Grokster lawsuit is repeating itself. Lined up on one side is the Electronic Frontier Foundation (which is also providing free legal assistance), the Institute of Electrical and Electronics Engineers, the Consumers Union, Public Knowledge, and some law professors. On the other: the Entertainment Software Association, the Recording Industry Association of America, the Motion Picture Association of America, and law professors.

Copyright buffs, of course, may remember that the DMCA includes limited protections for reverse engineering.

The text of the law is hardly clear, but it seems reasonable to conclude that [the lower court] was wrong and the DMCA should not apply. BnetD was invented to offer people who had bought legal copies of Blizzard games new ways to enjoy them.

While our Mr. McCullagh may be overstating the case a bit -- this isn't a battle where we stand to lose
Betamax
, after all -- it will certainly clarify just how much of a chokehold the DMCA has on innovation, interoperability, and free competition in an exploding market sector.
Two more must-read pieces on the case:



Blizzard v. BnetD Hearing Tomorrow Morning: "I hear you cynics saying that the courts let the DMCA trump everything, and in this case you may prove correct, but don't forget that the issue of the DMCA and the aftermarket was also at issue in the Lexmark and Skylink cases, and those cases worked out fine." [Groklaw]

Oral Arguments in Blizzard v. BnetD: "I think there is a reasonable chance for some sort of victory here as the lower court probably went too far. Of course, I wouldn't want to be arguing the case today ... the Grokster decision might have some impact (though it might not)." [Ernie Miller @ Importance Of...]

Given that
oral arguments are today
, we may soon have an update. Stay tuned.
Update (2:30 p.m.): A few cautious words from our own Jason Schultz, who represents the programmers in the case: "The judges were struggling with the right questions. They're trying to balance copyright interests with the right to reverse engineer. They clearly recognized the public interest in reverse engineering, but they admitted this would be a hard case to decide."
A recording of the arguments will be available tomorrow, here.
Comments (1) + TrackBacks (0) | Category: Laws and Regulations
June 10, 2005
In the US we've been trained to think of patents and copyrights as near god-given universal liberties, but they're not. They're specific rights granted by national governments and international treaties. That which is given can also be taken away, and it looks like Brazil is going to do this in an effort to keep more of its people alive.
As I wrote back in March, intellectual property protection can sometimes come ahead of real people's need to live and stay healthy. In specific, the price and availability of anti-AIDS drugs will determine whether millions of people, particularly in poorer countries, live or die.
Brazil's lower house of parliament has approved a bill to suspend patents on all antiretroviral drugs in order to permit local companies to make cheap generic copies of the drugs. The dispute centers on four specific drugs whose manufacturers have refused to give Brazil price discounts or to license the patents.
Brazil's problem is particularly acute because it has a nationwide free-drug program that attempts to reach all who need the medicine. These four drugs alone eat up 63% of the program's budget. According to research by the Brazilians, one of the drugs is presently being sold for 9.7 times its production cost. Of course the makers cry "research" and fail to mention that they spend more on marketing and advertising than they do on total R&D but let's not get into that. The question at issue once again is - where does intellectual property protection rate when stacked against 155,000 lives in Brazil alone? Should governmental grants of IP protection be absolute or be revokable?
Comments (0) + TrackBacks (0) | Category: Laws and Regulations
June 9, 2005
Like many Copyfighters, I've come to rely on Creative Commons over the past few years to fine-tune my copyright. Creative Commons is prominently featured in "Darknet," and they're one of our major partners at Ourmedia.org. (The Guardian UK today calls CC and Ourmedia "cousins"; ah, the joys of familial bonds.)
I thought I'd ask Copyfight readers if you have any insights into two licensing areas.
1) Of all the Creative Commons licenses, none enables the creator of a work to allow her work to be used for commercial purposes but to be compensated for it.
There are several ways to go with this. The copyright owner grants an agent to negotiate on his or her behalf with a third party (such as a cable network or portable device manufacturer). The license provides that the creator is paid a fixed percentage of revenues generated.
A colleague and I approached the good folks at CC, who told us this kind of license wasn't in their game plan. So we're thinking of ways of making this happen outside of the CC framework.
Thoughts? Anyone interested in helping us devise a new kind of license that compensates the copyright holder? I could see rolling this out on Ourmedia in a few months, and thousands of people signing on.

2) On a few occasions, people have asked me whether they have the right to take photographs of individuals or children or teens in public places and publish these photos to the Web. The person or persons in the images are identifiable, but the photographer is doing it for creative, not commercial, purposes.
In some cases, they assign a Creative Commons license that allows derivative works to be made. Other times, they donate the image to the public domain.
It's happening today at sites like Flickr (and maybe Ourmedia, I'm not sure about that). If you tell the amateur photographers at Flickr that you need a release form from the subjects before posting the photos, they'll look at you like you're crazy. That's where the culture is moving.
I asked Creative Commons whether a photographer can assign a CC share-alike license to a batch of photographs if the subject in the photo is clearly identifiable, or whether you always need a release form (which no one except professional photogs uses).
Their answer was that it's a complex issue and not an area they generally get involved in.
I just bought a terrific new digital camera and, like millions of other people, now have the ability to snap amazing, beautiful candids of street scenes, public parks and other places where people hang out in public. My friend has a good lens on his digital camera and has snapped some terrific close-ups of kids playing soccer on a public field. Years ago, they might have appeared as a tiny fuzzy image. Now you can see who they are in full gigapixel glory.
In California, there's a right to control the use of your own images. Other states have other statutes, but most probably don't.
So. Any thoughts or guidelines about when it's permissible to donate images of identifiable people to the public domain or under a sharealike license without obtaining a release?
Comments (14) + TrackBacks (0) | Category: Laws and Regulations
Via Roll Call, an interview with Rep. Joe Barton, Chair of the House Energy and Commerce Committe:
ROLL CALL: And copyright infringement?

BARTON: Are you talking about fair use?

ROLL CALL: Yes, I'm taking about the ability of people to steal movies,
music, all that stuff. Do you think you've done as much as you can do?

BARTON: Pure copyright infringement is Judiciary and some Energy and
Commerce. I want to protect our creators, the creative talent in this
country, the movie producers and the television producers, and the
musicians. I have great respect. ... I wish I had that talent. I don't, so I
respect those that do. And anything we can do to go against piracy I'm for.
Where I'm a little bit different, I believe that [Rep.] Rick Boucher
[D-Va.]; you buy a video, you buy a CD, you do have the right to make one or
two copies for your own personal use. That's called fair use. And we've
always allowed people, under the older technologies, to make one or two
copies. The problem when you get to the digital technology is that you can
make a thousand perfect copies. So, the Judiciary Committee ... their
solution has been to outlaw the act of copying. So you just can't make any
copies. That's the Motion Picture Association ... that's their position. No
copies. And so Boucher and I's position is, let's find a way to make a few
copies and then that's it - not for commercial purposes, not for resale -
just for your own personal use. And the technology is debatable. Some people
think the technology is there to do that. The CD people are putting that
technology in their CDs. The video people have not yet agreed that they can
do it, although I think they can. So that's an in flux issue.
Comments (3) + TrackBacks (0) | Category: Laws and Regulations
June 6, 2005
Last month I spoke at BlogNashville, a conclave of folks who got together to discuss the state of blogging and the issues confronting emerging media such as podcasting and videoblogging.
At Dan Gillmor's session on grassroots media, I spouted off a bit (as I'm prone to do at these things) about fair use in the digital age. If the thousands of works that Ourmedia's 21,000 members have uploaded in the past two months are any indication, a majority of grassroots video and audio can be published and shared and remixed (if the owner allows it) by using Creative Commons licenses assigned by the creator to each work.
But there's another category of works that fall into the grey zone of fair use. And I said that it's important that we assert our fair use rights in this emerging landscape and not let the entertainment companies and their allies on Capitol Hill clamp down on this astonishing grassroots mediasphere before it has a chance to flourish.
A couple of sessions later, Gigi Sohn, the executive director of PublicKnowledge (and one of the heroes of my book), moderated a session about Copyright and the New World of Syndication. (The mp3 is here.
Gigi took the same position as Larry Lessig does -- that fair use is the right to hire a lawyer after you get sued.
That is perhaps true, given that fair use is not nearly as robust as many of us would prefer, and far less a bulwark against lawsuits than the public generally believes.
But the point I make about fair use in my book is far different: Use it or lose it.
So, what's your view on this matter, Copyfight readers?
I don't want to engage in a legal skirmish here, particularly because I'll be at a layman's disadvantage. But I'd love to hear some thoughts about high-level strategies for bulking up our fair use or digital rights as millions of us will want to borrow from and comment on our visual culture, just as 10 million blogs already do in the text world.
Here's some food for thought:
- A few minutes ago I just posted a set of fair use guidelines written for Ourmedia, on a pro bono basis (bless you!), by the remarkable IP team at Fenwick-West in San Francisco. They've reduced a monstrously complex thicket of laws into some easy-to-understand rules for the digital age (albeit rules with a lot of greys at the edges).
- Since Ourmedia launched in March, with the offer of providing free storage and bandwidth to anyone, anywhere, who wants to post works of personal media, we're naturally been dealing with issues of copyright infringement. You can find plenty of muddy greys on the site, as well as works we felt went over the line. (Not sure what the entertainment companies think about all this, but they should be pleased; we're giving our members a crash course in copyright law.)
- In my latest entry from the book on Darknet.com, I excerpt a section about a fellow who spent $700 to create a DVD to annotate his favorite TV show. I found it fascinating that Siva Vaidhyanathan and Ernest Miller gave different views of fair use for such visual works. I suspect both are correct, though they chose different parts of the legal tradition to emphasize.
- This morning I came across this video by Josh Wolf (see the 21MB QuickTime movie). He took a music video by a band and inserted news clips of people protesting U.S. foreign policy. Infringement? Creative reuse? Or muddy grey?
Comments (4) + TrackBacks (0) | Category: Laws and Regulations